Skip product carousel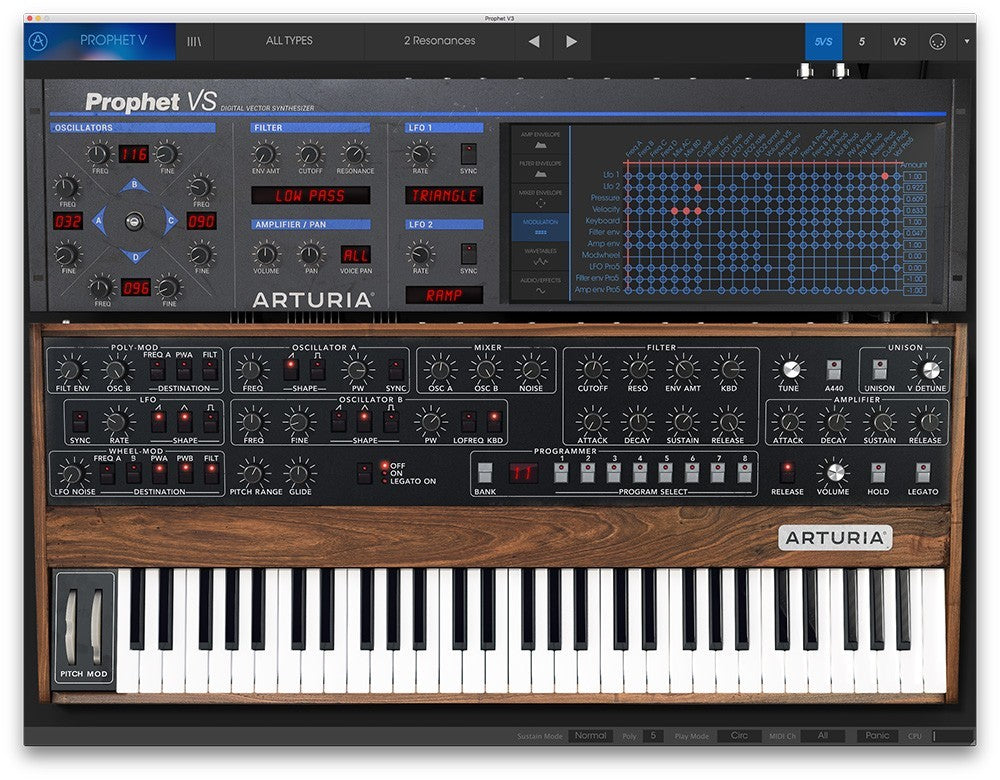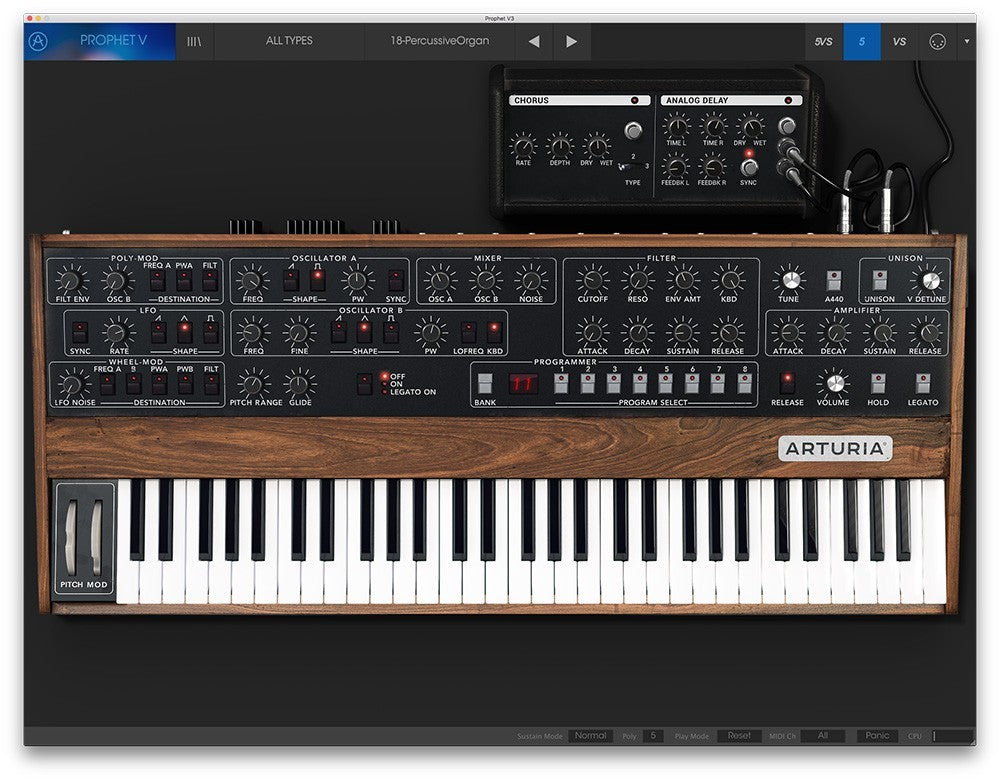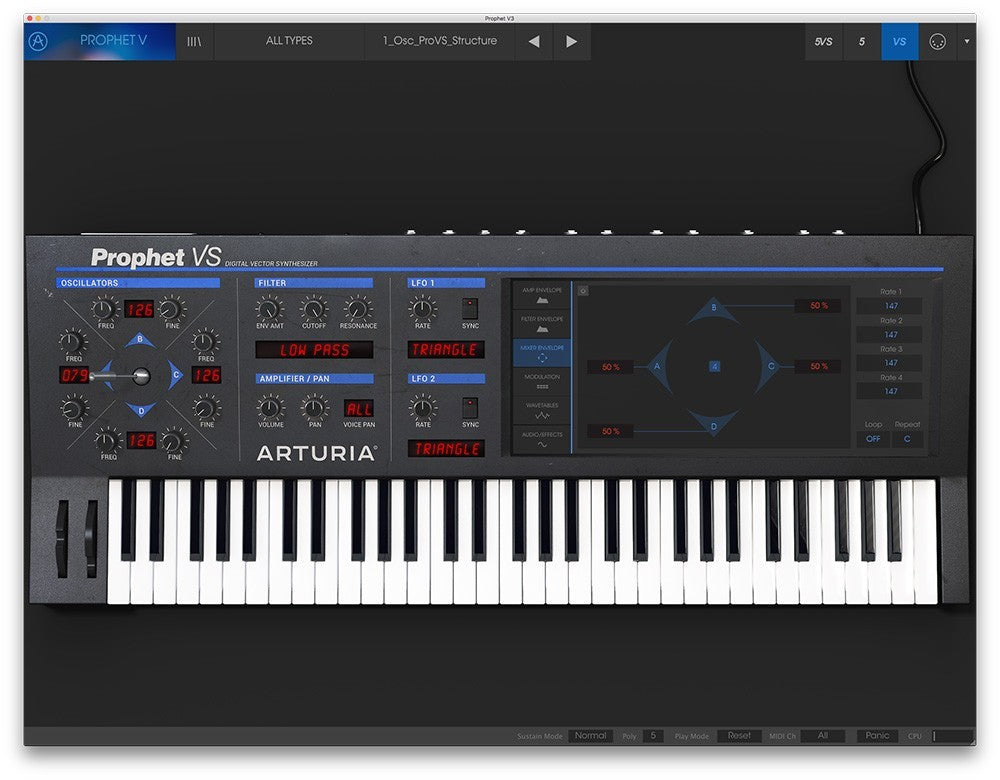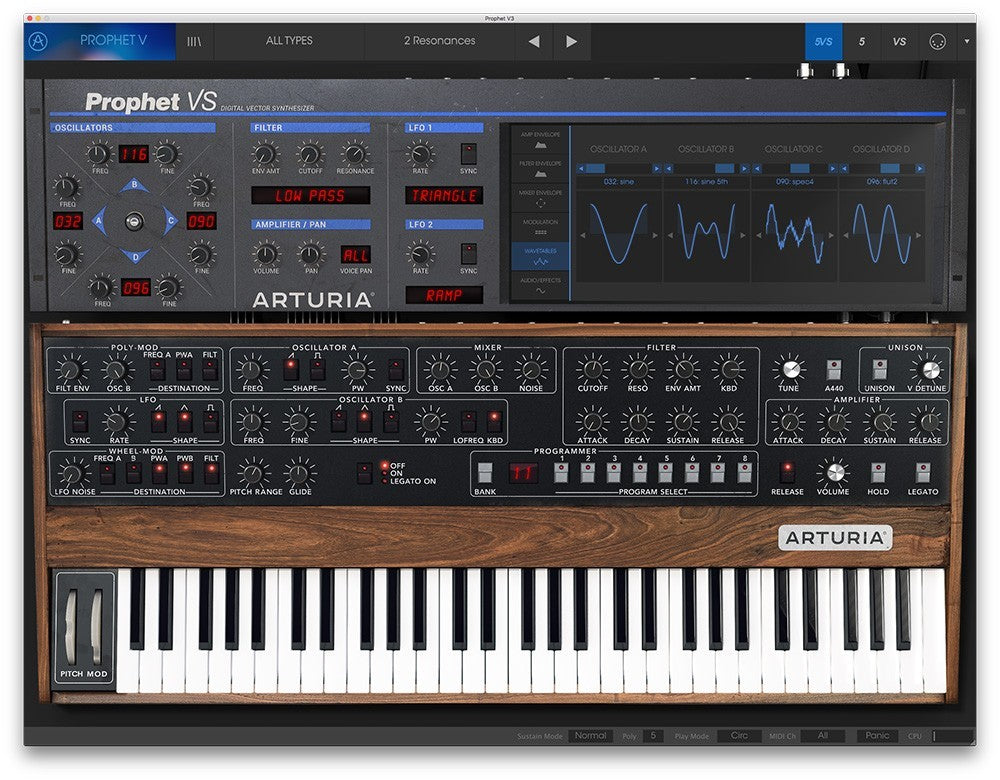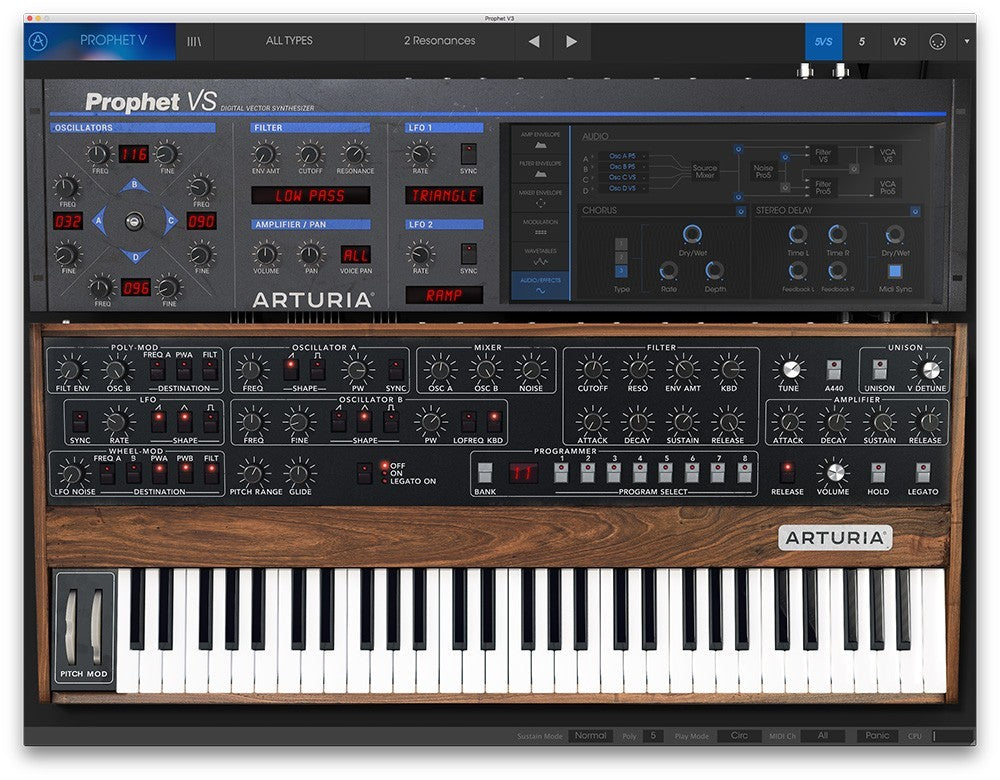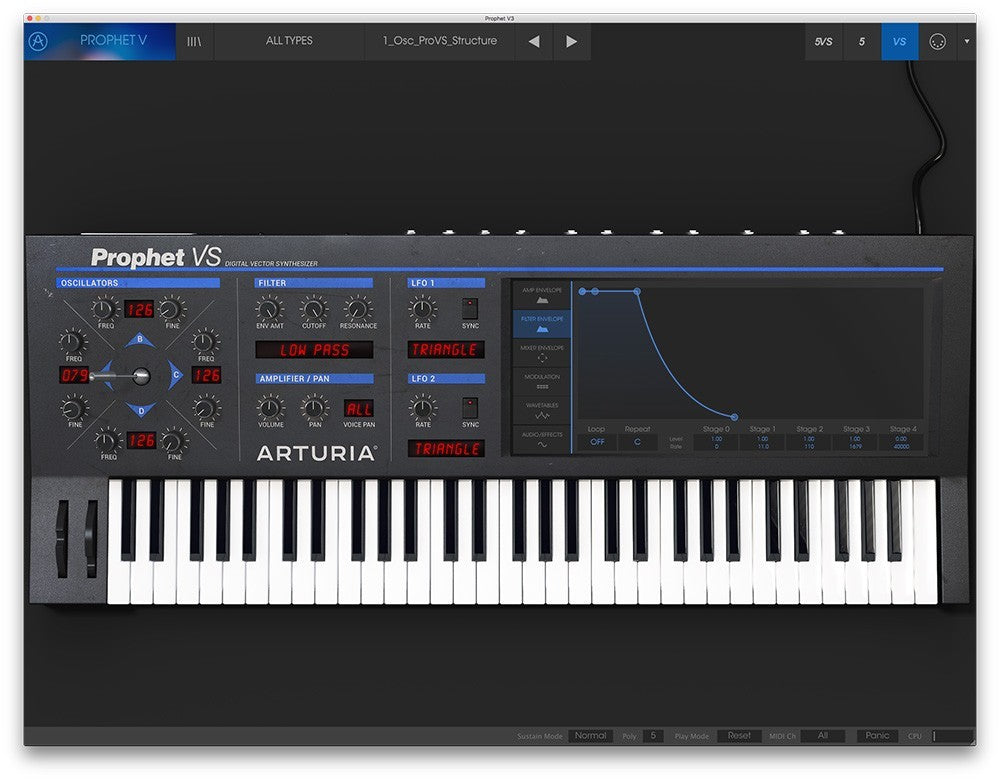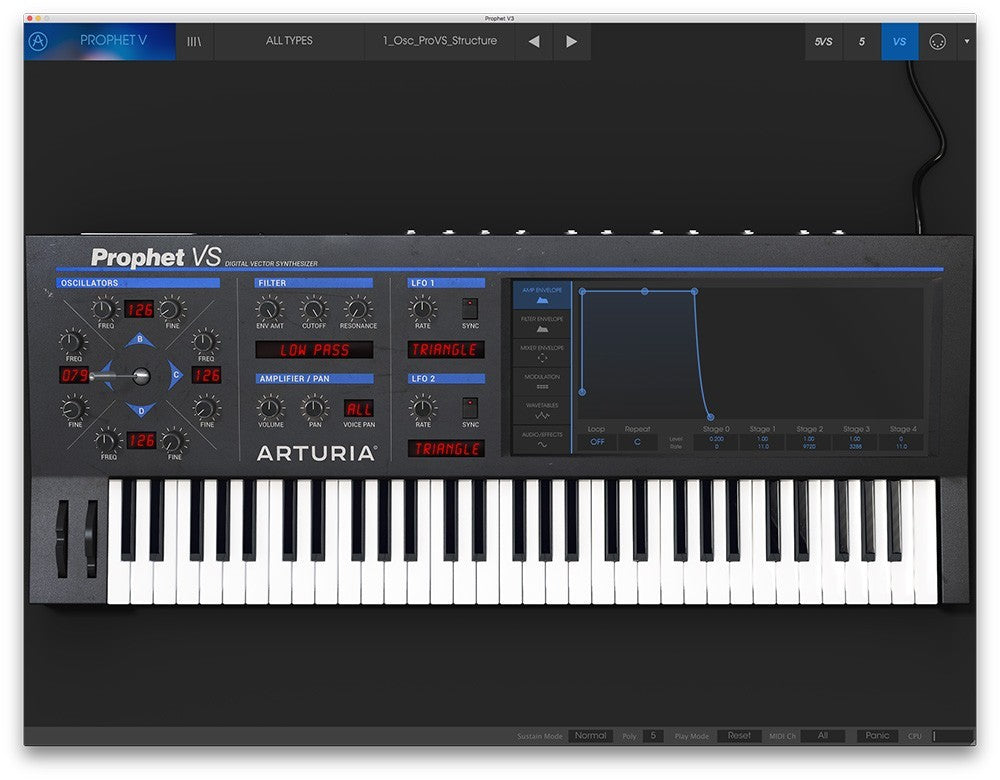 Arturia Prophet V Virtual Instrument Software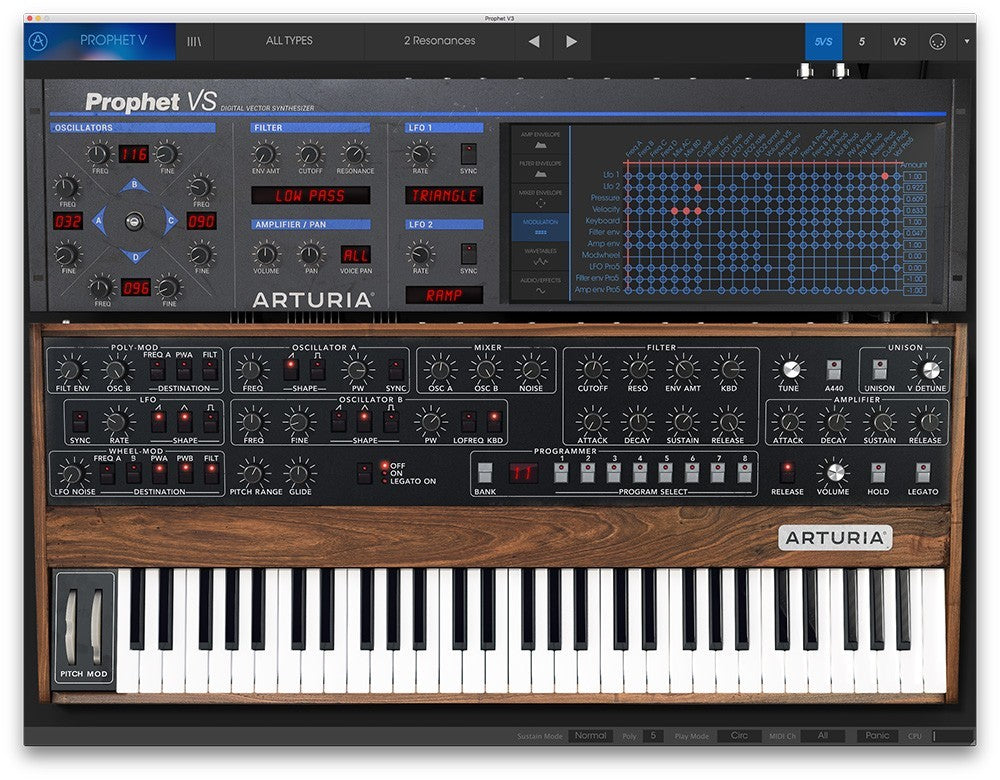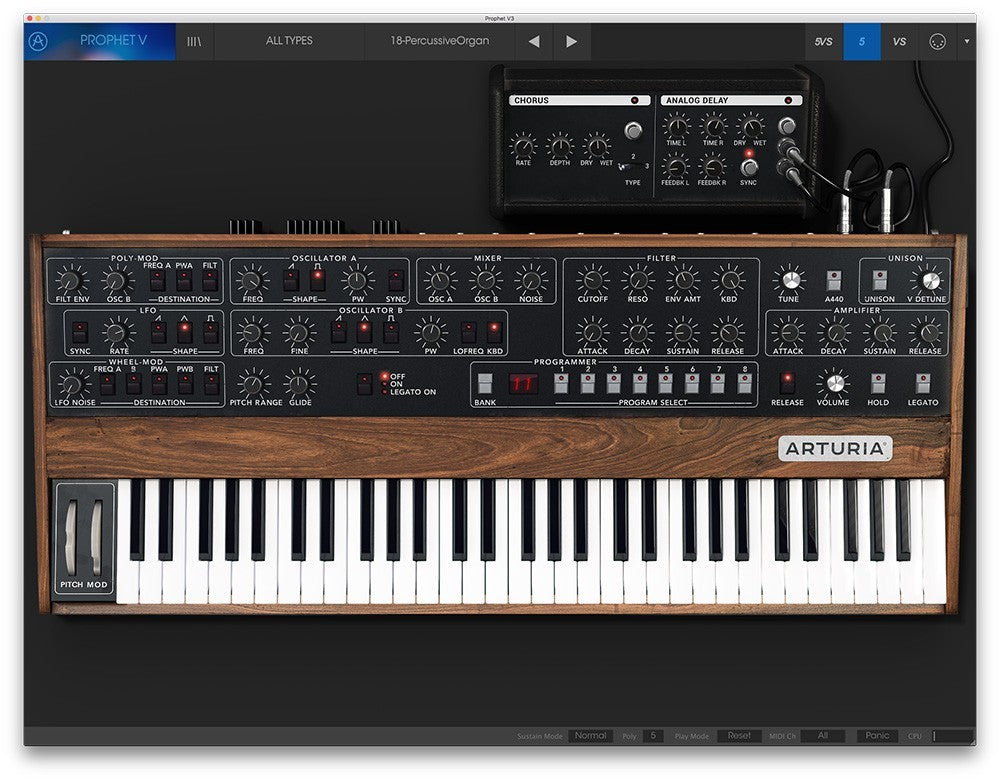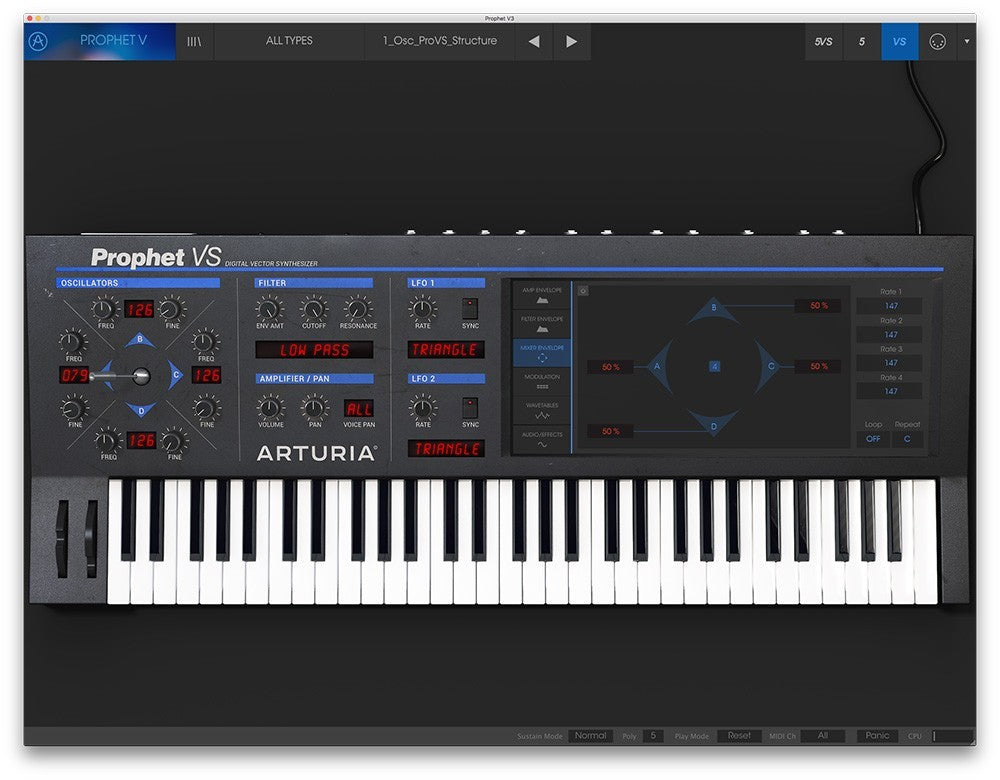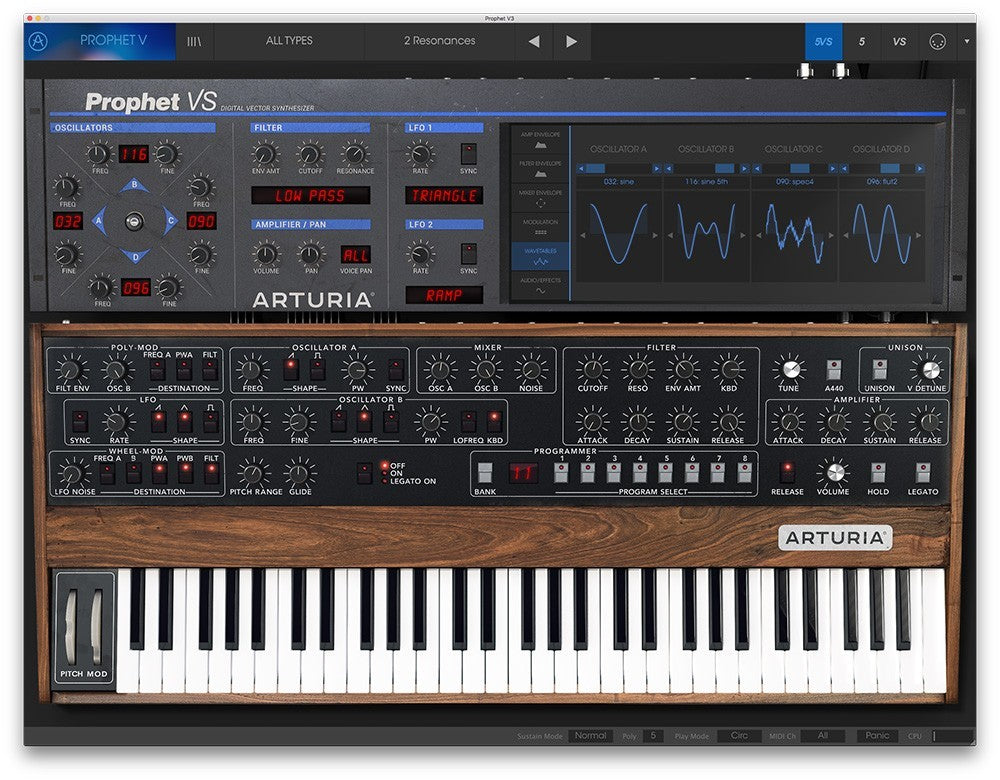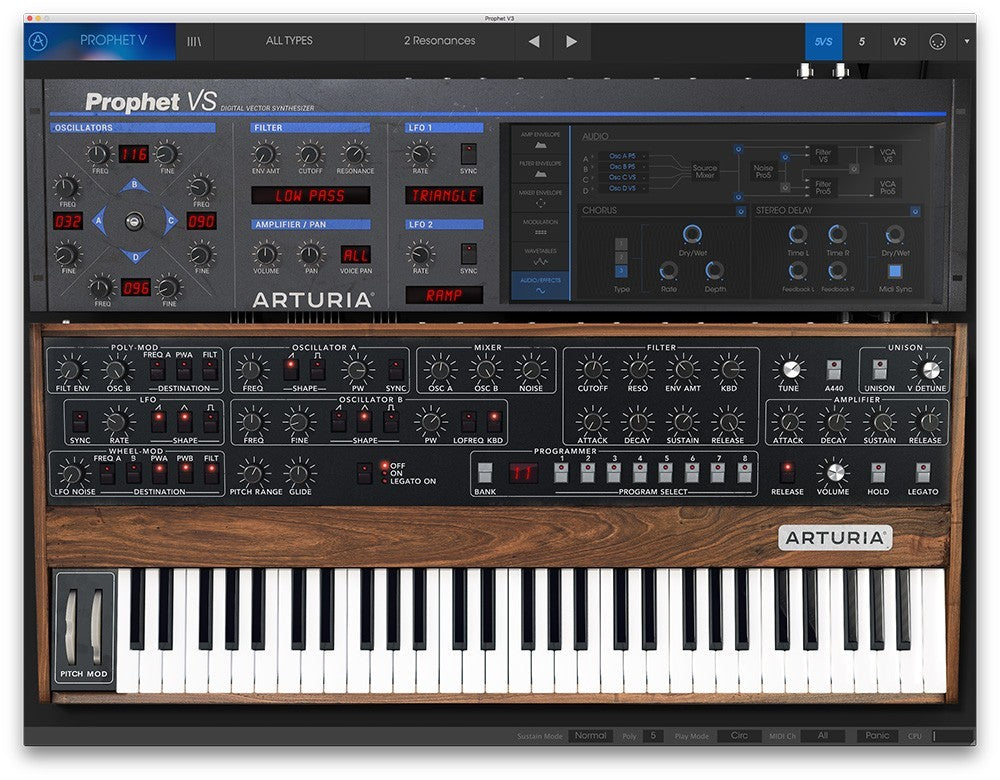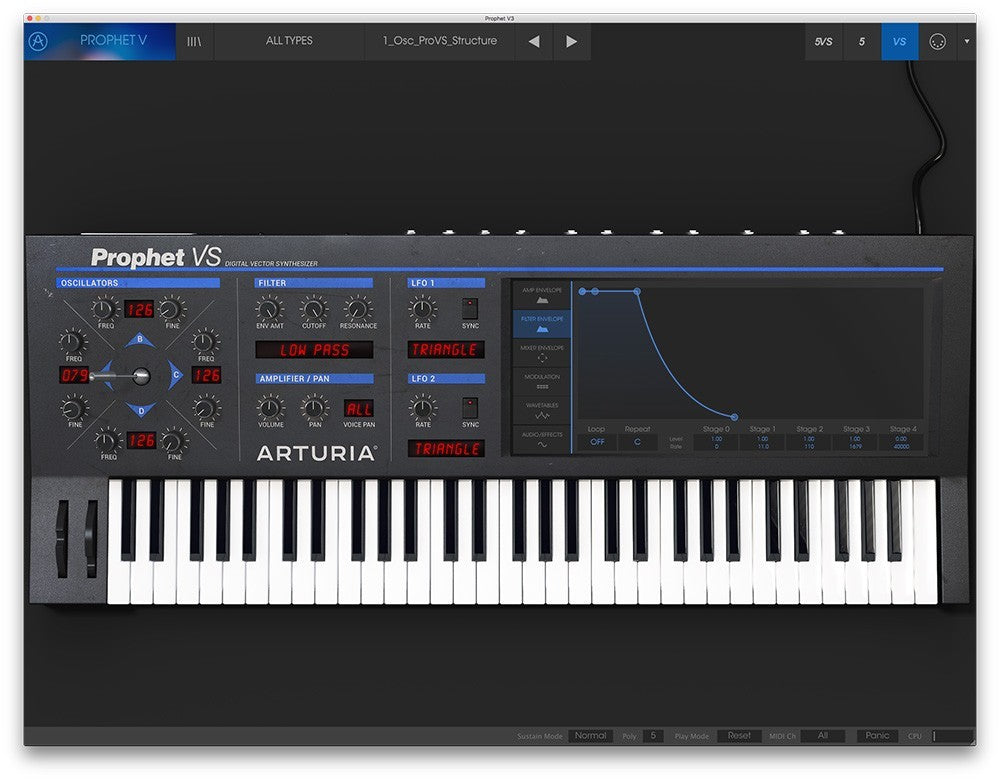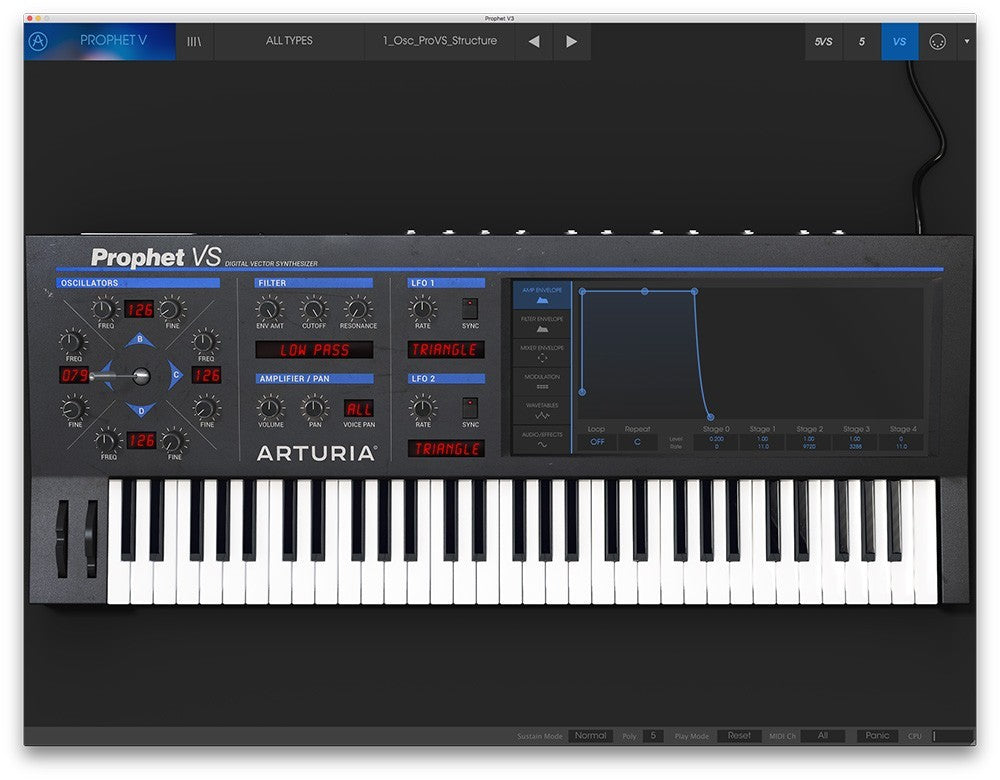 Arturia Prophet V Virtual Instrument Software
The Prophet 5 and Prophet VS set standards and redefined the modern synthesizer. Arturia has brought these classics back to life for you.
The Prophet 5 was the first totally programmable synthesizer on the market. This revolutionary synth became the basis for all other polysynths to this day. The Prophet VS was the last synth made by SCI and again it set the synth world on its ear. Its digital vector synthesis brought a new soundscape that was then carried on in products from Korg and Yamaha.
While the Prophet 5 was known for its two-oscillator analog warmth, the Prophet VS used four digital wavetable oscillators, giving it a crystal and clear sound. Arturia have recreated both of these classic machines to give them the detail heard in the originals. The Prophet V's combined personality of analog warmth and thickness blended with the hard-edged digital sound of the VS make it perfect for a throwback 80s sound or for modern techno chord stabs.
While Prophet 5 and Prophet VS were both great machines, what if you could blend the two? Arturia's Hybrid mode is an astounding combination of Prophet 5 and Prophet VS. The result is an entirely new sound palette at your disposal: analog subtractive synthesis plus digital wavetable/vector synthesis, both available at once in one massively powerful instrument.
Features

Three synthesizers in one: Prophet 5, Prophet VS, Prophet Hybrid
All the original parameters of the Prophet 5 and Prophet VS
New audio connection matrix
New modulation matrix switch for the 2 synthesizers
New chorus and stereo delay effects
More than 400 presets created by talented musicians and synthesizers specialists
Compatibility with presets from the original synthesizers
No aliasing from 0.1Hz to 16kHz
Calculated precision of 64 bits
Sample frequency up to 96 kHz
Compatible with a MIDI keyboard
2 analog oscillators for the Prophet 5
4 wavetables oscillators for the Prophet VS
Capacity to synchronize Osc2 to Osc1 for the Prophet VS
Mixer with joystick and automation envelope for mixing the 4 oscillators of the Prophet VS
Resonating low pass filter for the Prophet 5
Multimode resonant filter for the Prophet 5
3 LFOs that can be synchronized with the tempo of the host sequencer
5 envelopes

2 ADSR envelopes
3 5-point envelopes

Polyphony from 2 to 32 voices with unison option

Specifications

Standalone instrument
VST 2.4 32-bit and 64-bit plug-in
VST 3 32-bit and 64-bit plug-in
Audio Unit 32-bit and 64-bit plug-in
AAX 32-bit (ProTools 10.3.8) and 64-bit (ProTools 11) plug-in
NKS plug-in
Copy protection by Arturia Software Center
System requirements

Mac

macOS 10.8 or higher
4 GB RAM
2 GHz CPU
1GB free hard disk space
OpenGL 2.0 compatible GPU

Windows

Win 7 or higher
4 GB RAM
2 GHz CPU
1GB free hard disk space
OpenGL 2.0 compatible GPU
SKU
ART-PROPHETV3
Vendor
Arturia
Mpn
210505
Delivery Method
Download
Licensing Method
Online Authorization
Mac/PC Compatibility
Both
Operating System Compatibility
macOS 10.8 or higher
Windows 7 or higher
Plug-In Formats Supported
VST 2.4 32- and 64-bit
VST 3 32- and 64-bit
Audio Unit 32- and 64-bit
AAX 32- and 64-bit
NKS
Plug-In/Standalone Operation
Both
Software Type
Virtual Instrument
Ground shipping is FREE for all orders $99 and up.