Skip product carousel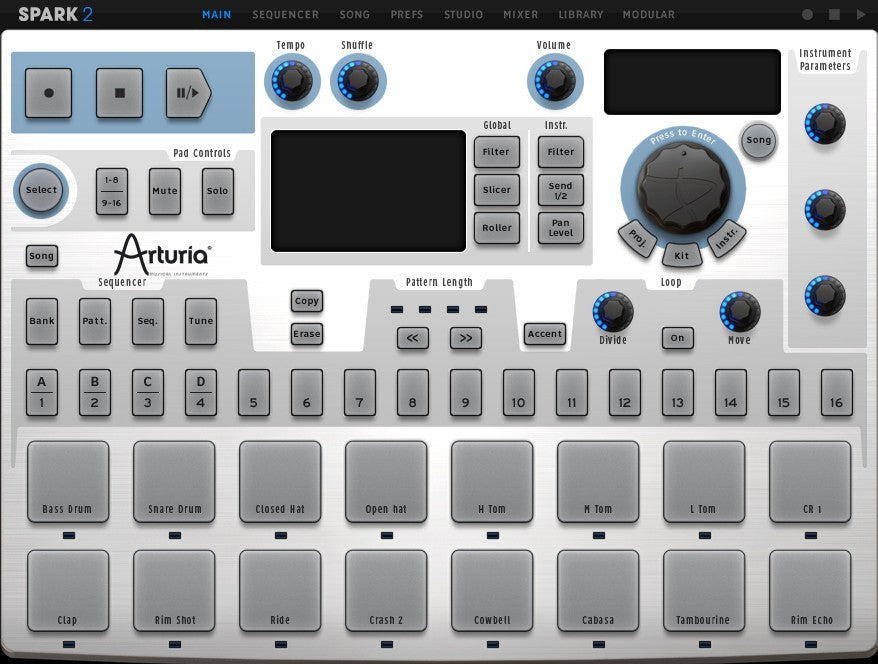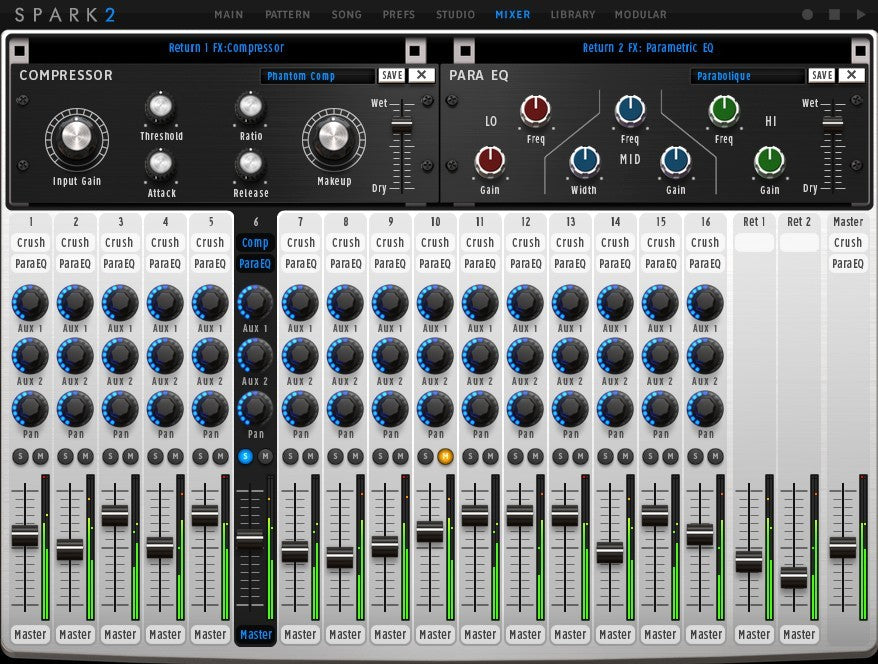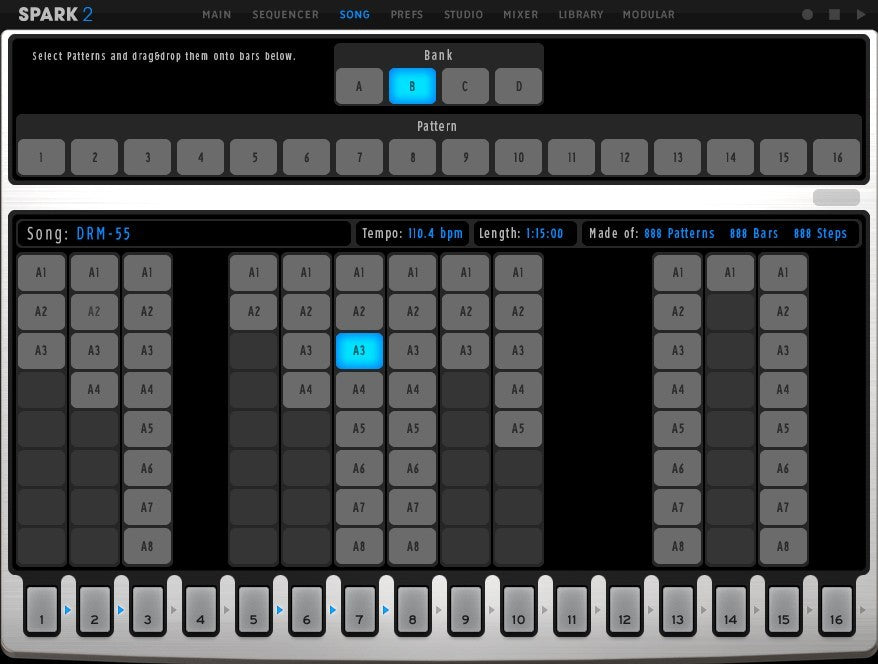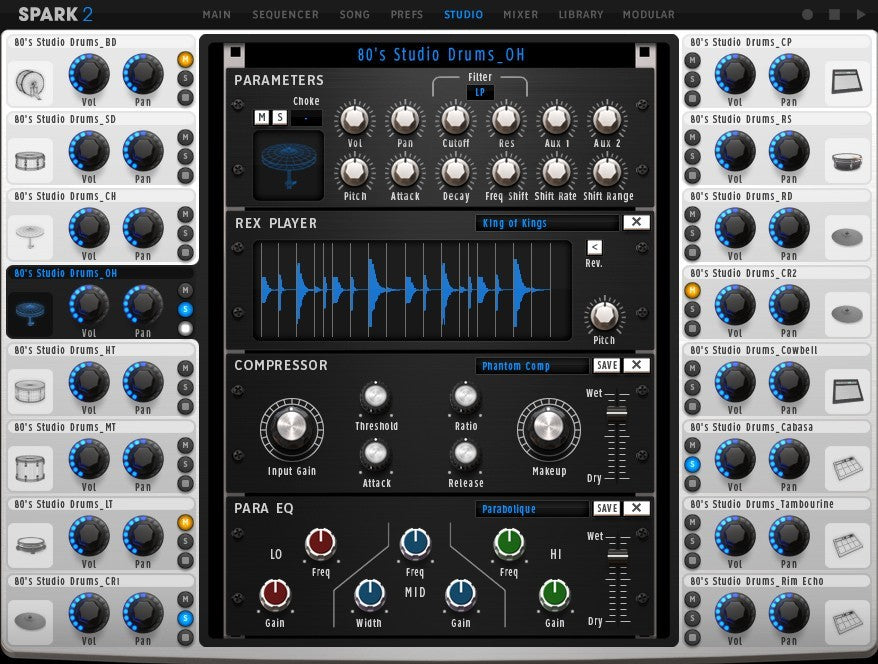 Arturia Spark 2 Virtual Drum Machine Software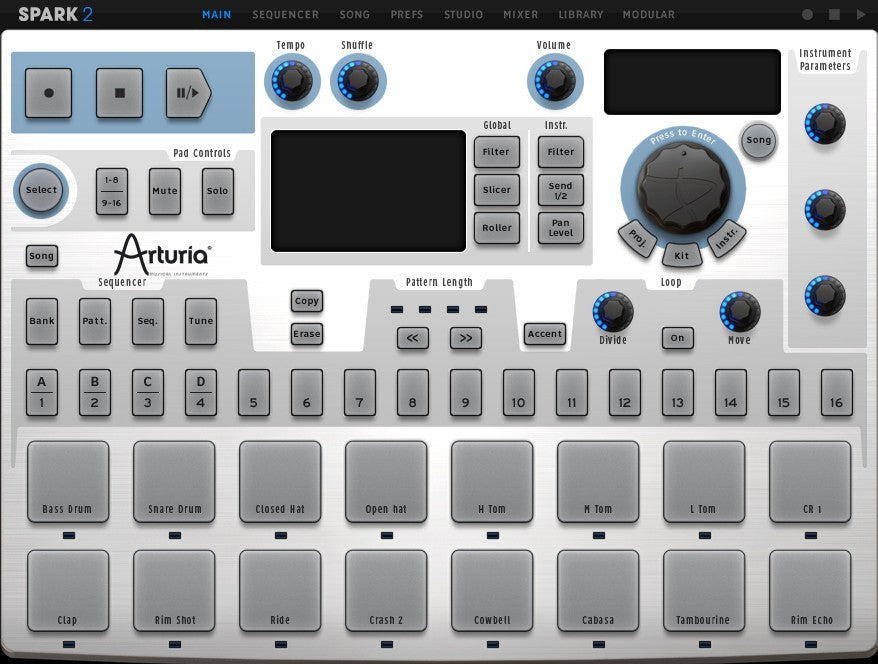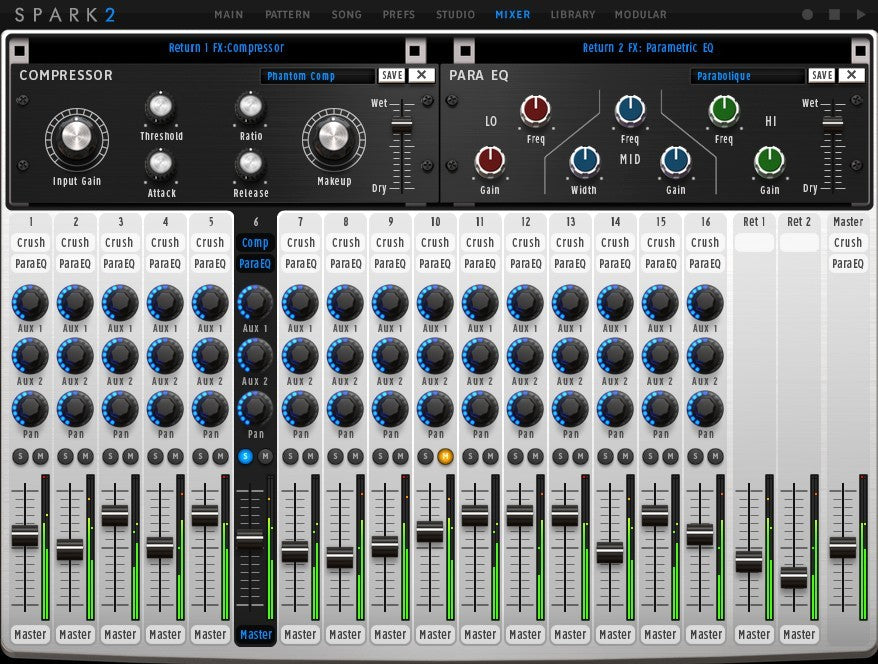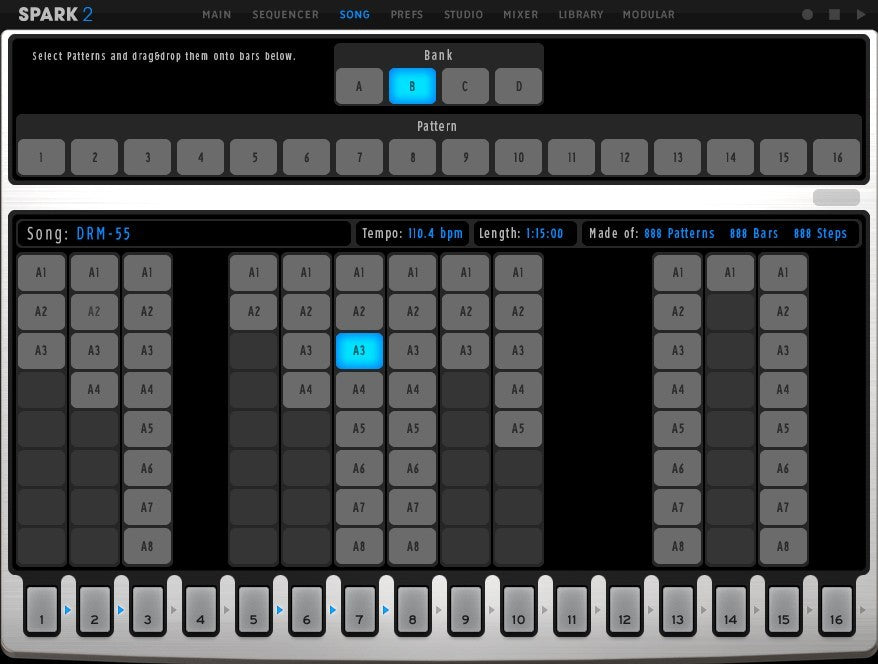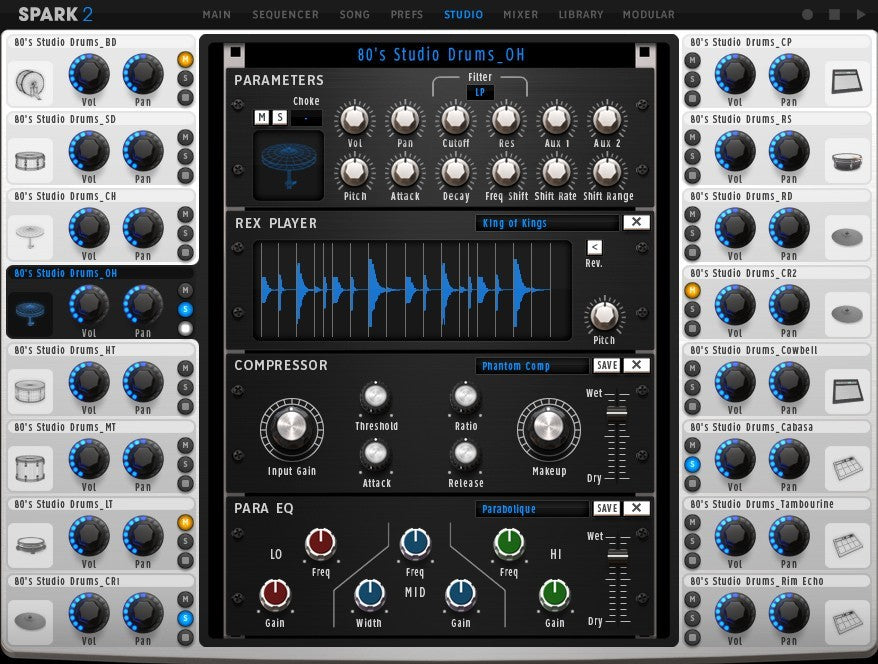 Arturia Spark 2 Virtual Drum Machine Software
Arturia Spark 2 is arguably the most powerful and creative drum solution available today. It takes the best elements from analog drum machines, sample-based beat boxes and cutting edge physical modeling and combines them all into one easy to use, elegant package.
Multiple synthesis
Spark 2 includes an extremely powerful audio engine which contains multiple synthesis modes., while the included sample engine provides advanced sample playback capabilities. Spark 2 also includes multiple physical models, which were developed with great care to deliver the best in acoustic drum sounds. At the heart of Spark 2 is a truly modular virtual analog drum synthesizer.
Modular engine
The modular synth found in Spark 2 is based on technology Arturia has developed over many years called TAE, or True Analog Emulation. This modular synth can be used to create a vast array of sounds including kick drums, snares, hats and cymbals, as well as more traditional synth sounds.
New song mode
The brand new song mode makes Spark 2 an ideal live rhythm solution. Once you have created your patterns and are happy with them, you can arrange them as you please in the song panel. Song mode allows you to organize your patterns into up to 16 color-coded 'mini songs,' each up to 8 patterns long, and if that isn't long enough you can chain mini songs to create longer sequences. This approach makes it extremely simple to create and visualize the various sections of your song (intro, chorus , verse, breakdown, etc). Use the dedicated trigger buttons to play your mini songs in any order you wish, creating on the fly remixes.
Step sequencer
Spark 2 contains a dedicated built-in step sequencer that allows you to quickly get creative writing in your own patterns. The dedicated sequencer page displays 32 steps at all times, making it easy to visualize your patterns, and all of the 16 instruments in your project are simultaneously displayed on screen.
Mixer and effects
Spark 2's mixer gives you a familiar interface for controlling the level, pan, insert effects and sends of your instruments. Each of these parameters can be automated in the PATTERN page. Each drum instrument can also be processed through 14 unique and professional grade digital effects.
Automation
Automation is what takes a simple pattern or sound and transforms it into music, and Spark 2 contains multiple ways to create and edit automation using the onscreen X/Y pad or the pencil and line tools on the PATTERN/AUTOMATION page. All instrument and effect parameters from the inserts can be automated within Spark 2. Each track of the step sequencer allows for 15 different parameters to be automated per instrument plus full automation of all the insert effects parameters for that given instrument.
Features

Pristine quality sound engines including TAE, physical modeling, and multi-layered samples
1,900+ instruments / 180+ kits

Roland TR-808
Roland TR-909
Roland TR-606
Simmons SDS-V
Linn Drum
Linn 9000
Sequential Circuits Drumtraks
Oberheim DMX
Roland CR-78
Korg Mini Pops 7
Korg KPR 77
Korg DDM-110
Korg DDM-220
Ace Tone FR-2L
Yamaha MR 10
Yamaha RX5
Maestro Rhythm King MRK2
Boss DR-55
E-mu SP-12
E-mu Drumulator
Roland TR-727
Roland R-8
Casio VL-Tone
Casio SK-1
Casio RZ-1

Electronic kits covering the most popular modern music styles: EDM, dubstep, hip-hop, R&B and pop, etc., as well as experimental kits developed with Arturia's physical modeling engine
Acoustic drum kits mixing physical modeling and samples for highly realistic sound
64-step sequencer
Shuffle and shift modes to humanize grooves
Advanced loop mode with divide and move functions
Choke groups to mute instruments naturally
16-tuning mode available from pads and step buttons
Modular drum synth editor

Specifications

Standalone instrument
VST 2.4 32-bit and 64-bit plug-in
VST 3 32-bit and 64-bit plug-in
Audio Unit 32-bit and 64-bit plug-in
AAX 32-bit (ProTools 10.3.8) and 64-bit (ProTools 11) plug-in
Copy protection by Arturia Software Center
System requirements

Mac

macOS 10.8 or higher
4 GB RAM
2 GHz CPU
2GB free hard disk space

Windows

Win 7 or higher
4 GB RAM
2 GHz CPU
2GB free hard disk space
SKU
ART-SPARK2
Vendor
Arturia
Mpn
210315
Delivery Method
Download
Licensing Method
Online Authorization
Mac/PC Compatibility
Both
Operating System Compatibility
macOS 10.8 or higher
Windows 7 or higher
Plug-In Formats Supported
VST 2.4 32- and 64-bit
VST 3 32- and 64-bit
Audio Unit 32- and 64-bit
AAX 32- and 64-bit
Plug-In/Standalone Operation
Both
Software Type
Virtual Drums
Ground shipping is FREE for all orders $99 and up.