Skip product carousel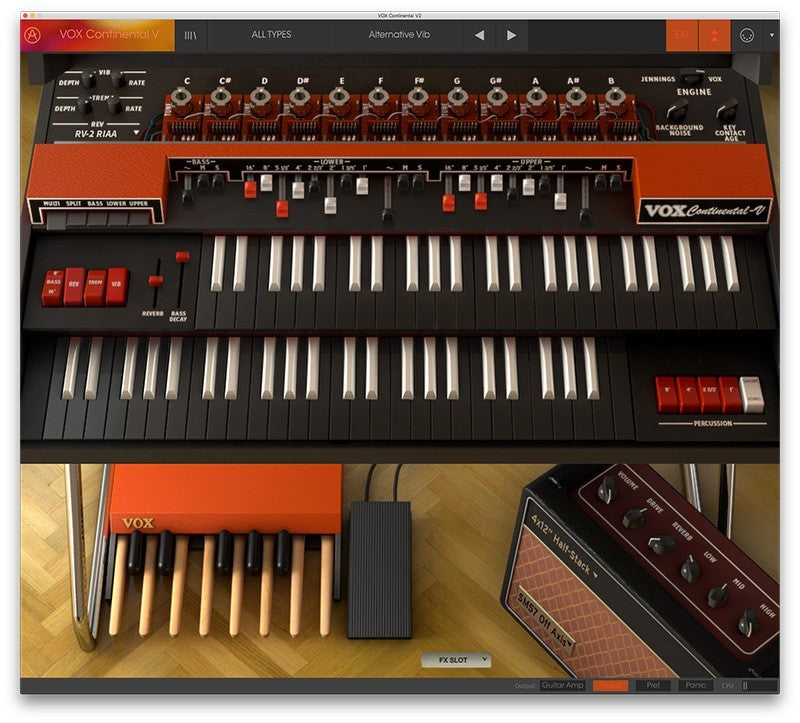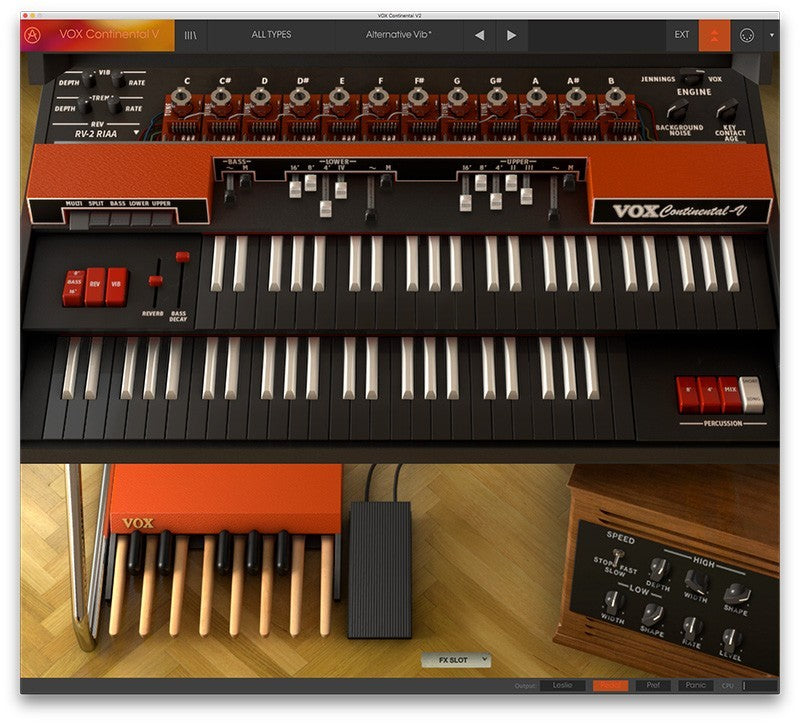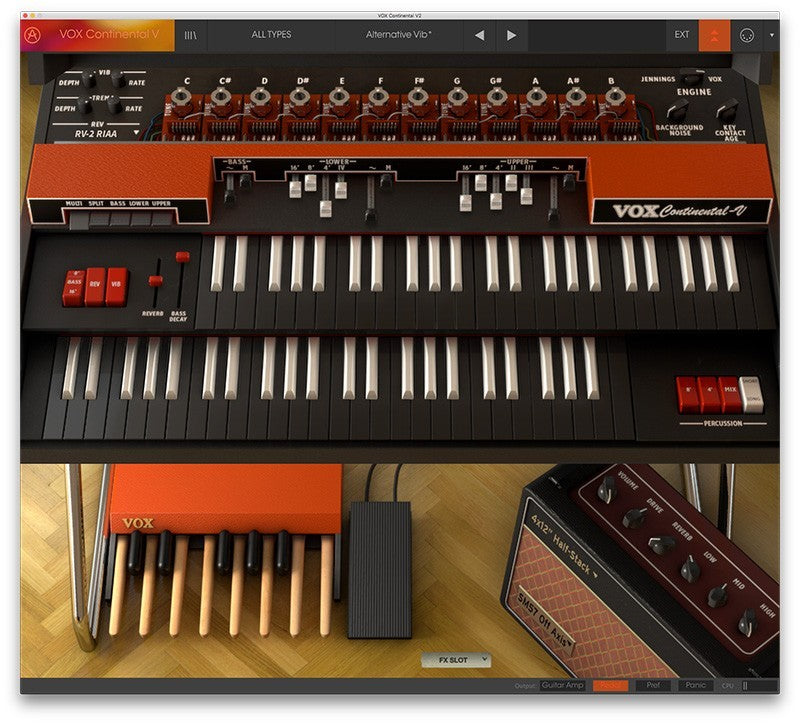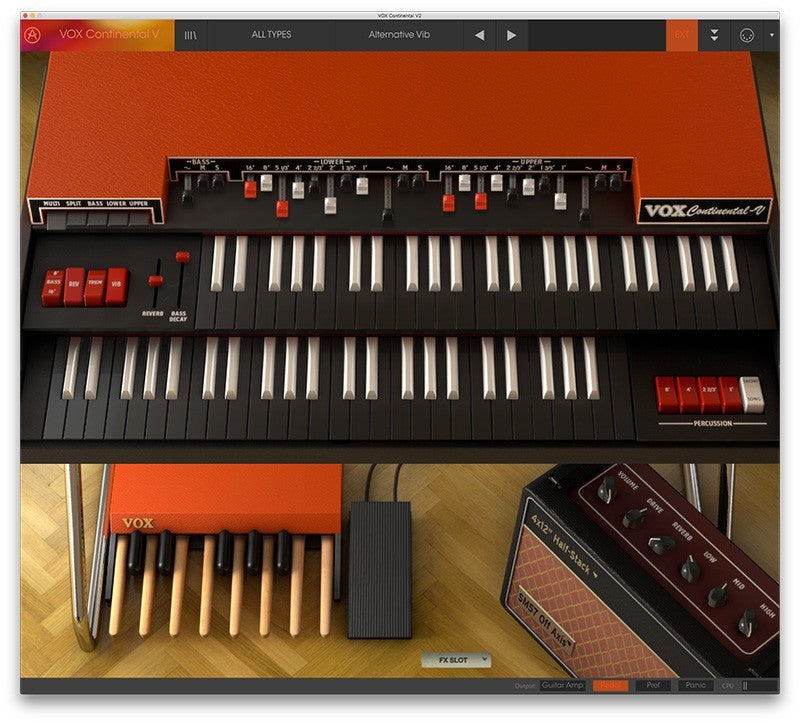 Arturia Vox Continental V Virtual Instrument Software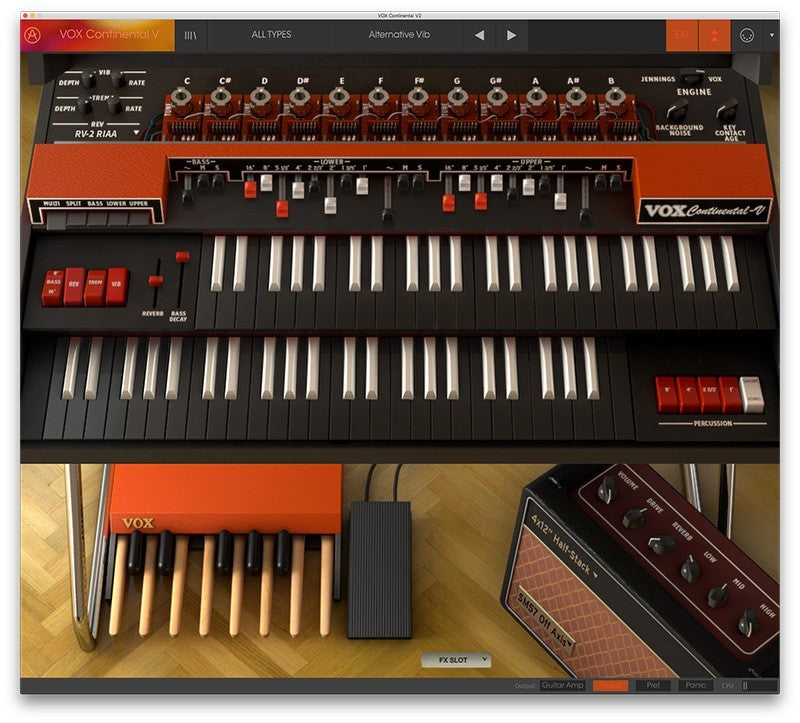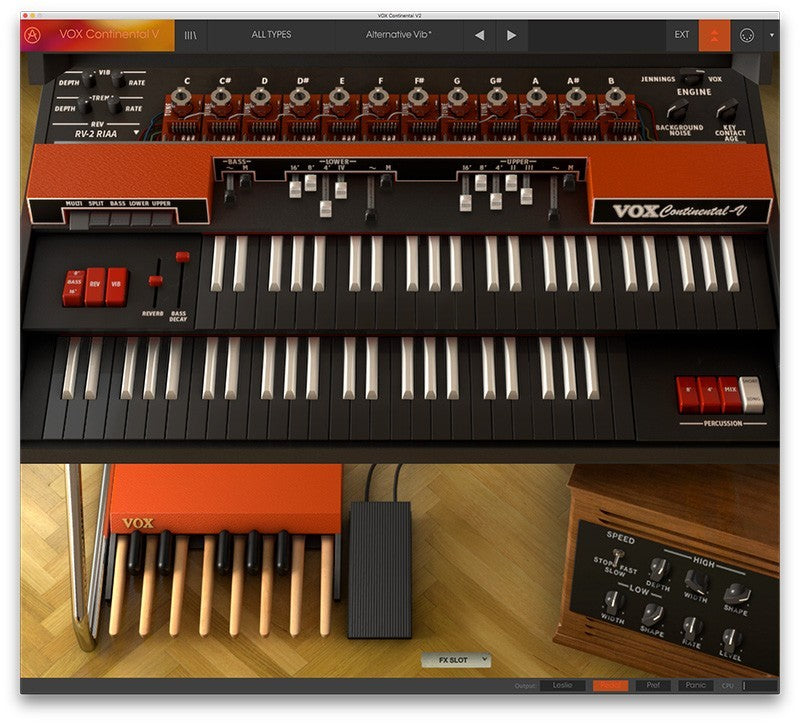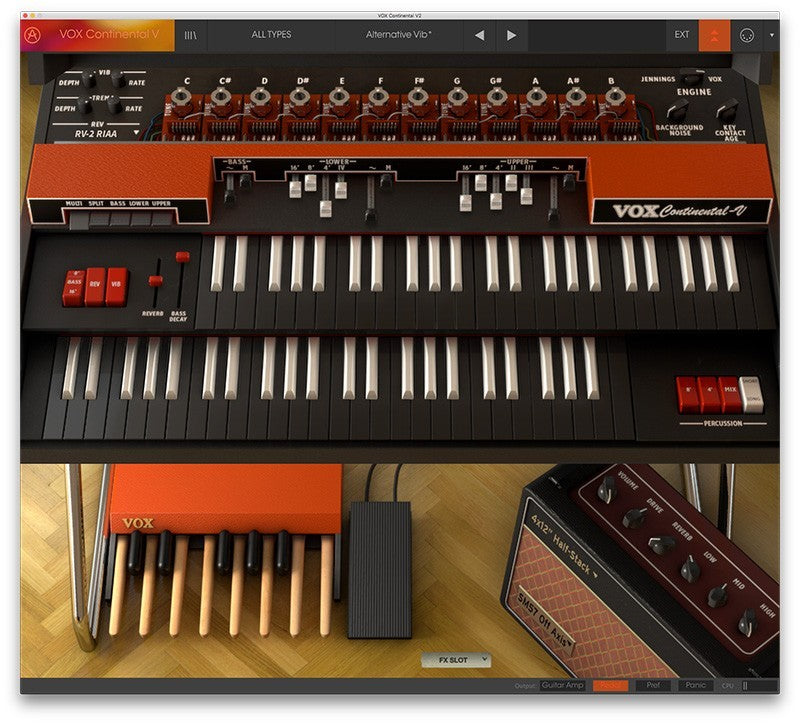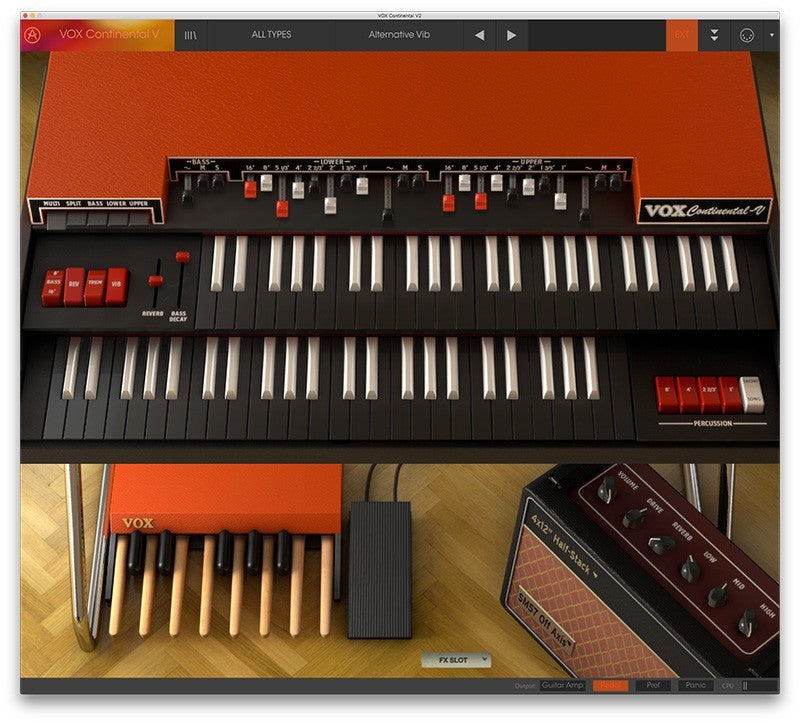 Arturia Vox Continental V Virtual Instrument Software
Arturia VOX Continental V brings back the classic sound of the famous VOX Continental 300 through Arturia's TAE physical modeling technology. The transistor circuitry and drawbars behind this classic organ put it at the forefront on some of the biggest songs by the greatest bands of the 60s, 70s, 80s and beyond. VOX Continental V provides instant access to these hit-making sounds and much more.
Arturia started with the classic and rare Vox Continental 300 dual manual organ and captured every nuance of the original, right down to the key contact timing and background noises. Beyond this, they also modeled the follow up product from Vox inventor Tom Jennings — the J70 organ — so you get two products in one.
While both of these organs will create all the classic sounds, Arturia took them further and added extended modes with even mode drawbars, and extended percussion section. There is also an impressive collection of vintage stomp boxes to process your sound and output options of a traditional guitar amp, Leslie or direct out. These new options give you access to a much richer palette of sounds that will help you to define your own sound.
Features

Physical modeling of the VOX Continental 300
Added models of the ultra rare Jennings J70
Extended mode allows for more controls and more sound possibilities
Includes classic stompbox-type modeled effects
Modeled guitar tube amp and rotary speaker outputs for vintage live sound
Convolution reverb with custom classic spring reverbs
Extensive MIDI mapping of pedals, effects and sound engine parameters
Modeled amplifiers

Fender Deluxe Reverb Blackface
Fender Twin Reverb Blackface
Fender Bassman
Marshall Plexi
Leslie Speaker

Modeled microphones

Shure SM57
Sennheiser MD 421
Neumann U 87

Advanced Features

Dual manual VOX 300 emulation
Jennings J70 voice engine mode
Classic red/orange VOX skin or UK VOX/Jennings grey skin
Upper manual, lower manual and bass pedal sections
Complete MIDI mapping
Multiple output effects processors
Supports MIDI splits or independent channels per manual
Tight integration with Arturia Keylab MIDI controller keyboards
VST, VST3, AU, AAX and standalone versions
Expanded mode

Adds a full compliment of drawbars for each harmonic
Adds a new waveform drawbar on each section
Vibrato, tremolo, reverb, overdrive and more effects
Leslie and guitar amp simulator outputs
Expanded percussion section with short and long decay times

Open mode

Allows for individual tuning of each pitch like a real VOX
Increase or decrease the key contact timing (simulates older key contacts)
Switch between the VOX 300 circuit emulation and the updated Jennings J70 engine
Increase or decrease the background noise bleed that older VOX/Jennings have

Specifications

Standalone instrument
VST 2.4 32-bit and 64-bit plug-in
VST 3 32-bit and 64-bit plug-in
Audio Unit 32-bit and 64-bit plug-in
AAX 32-bit (ProTools 10.3.8) and 64-bit (ProTools 11) plug-in
NKS plug-in
Copy protection by Arturia Software Center
System requirements

Mac

macOS 10.8 or higher
4 GB RAM
2 GHz CPU
1GB free hard disk space
OpenGL 2.0 compatible GPU

Windows

Win 7 or higher
4 GB RAM
2 GHz CPU
1GB free hard disk space
OpenGL 2.0 compatible GPU
SKU
ART-VOXCONTV2
Vendor
Arturia
Mpn
210514
Delivery Method
Download
Licensing Method
Online Authorization
Mac/PC Compatibility
Both
Operating System Compatibility
macOS 10.8 or higher
Windows 7 or higher
Plug-In Formats Supported
VST 2.4 32- and 64-bit
VST 3 32- and 64-bit
Audio Unit 32- and 64-bit
AAX 32- and 64-bit
NKS
Plug-In/Standalone Operation
Both
Software Type
Virtual Instrument
Ground shipping is FREE for all orders $99 and up.