Skip product carousel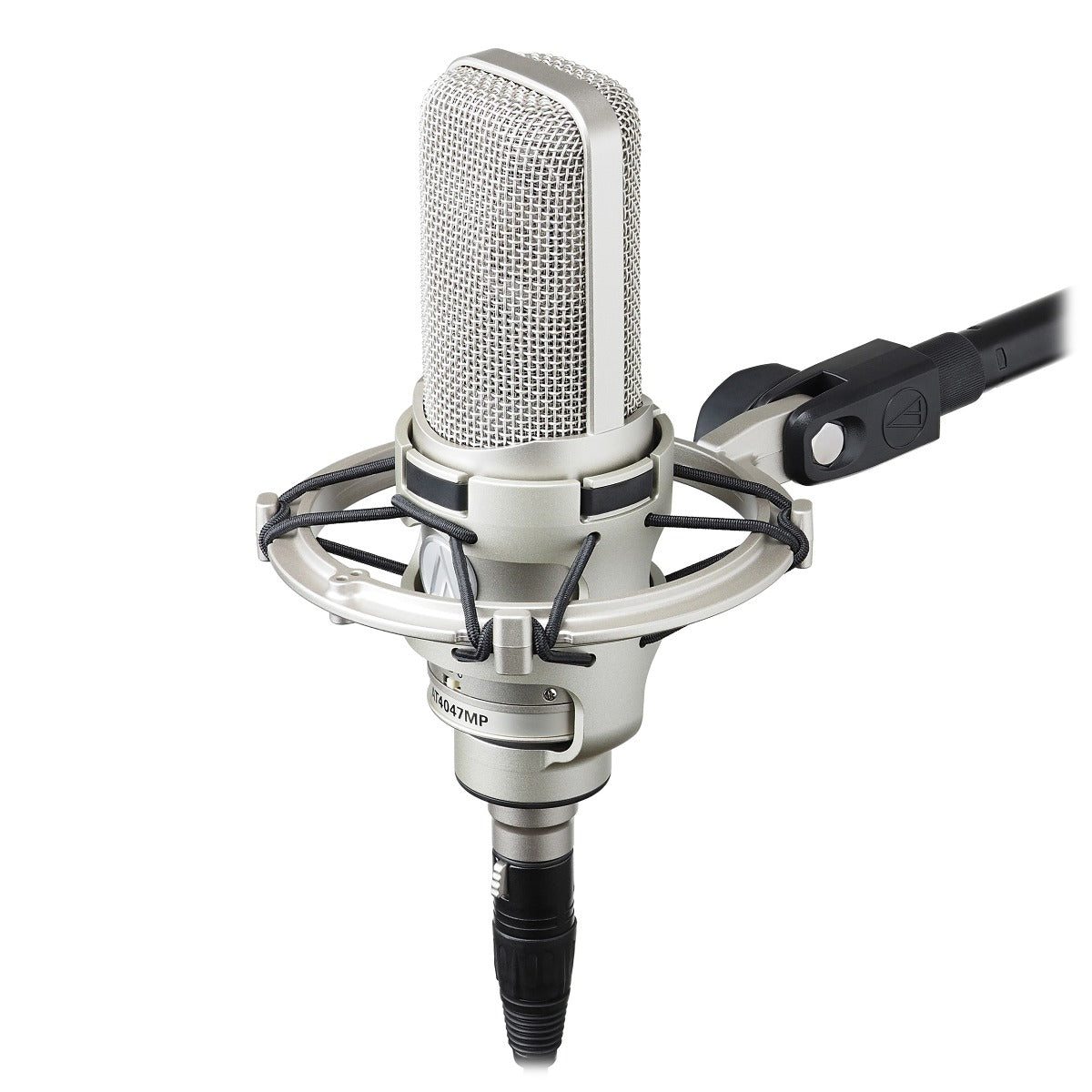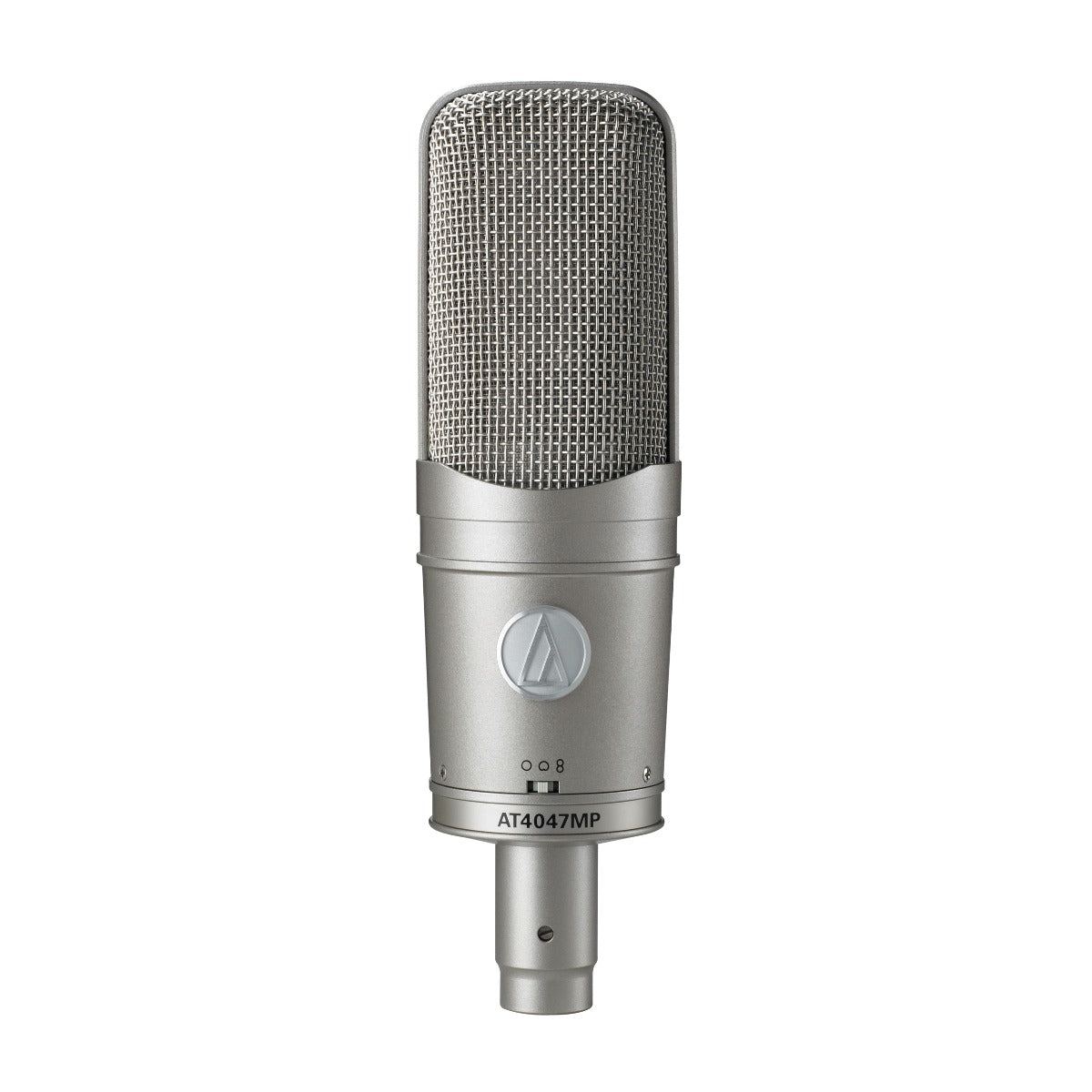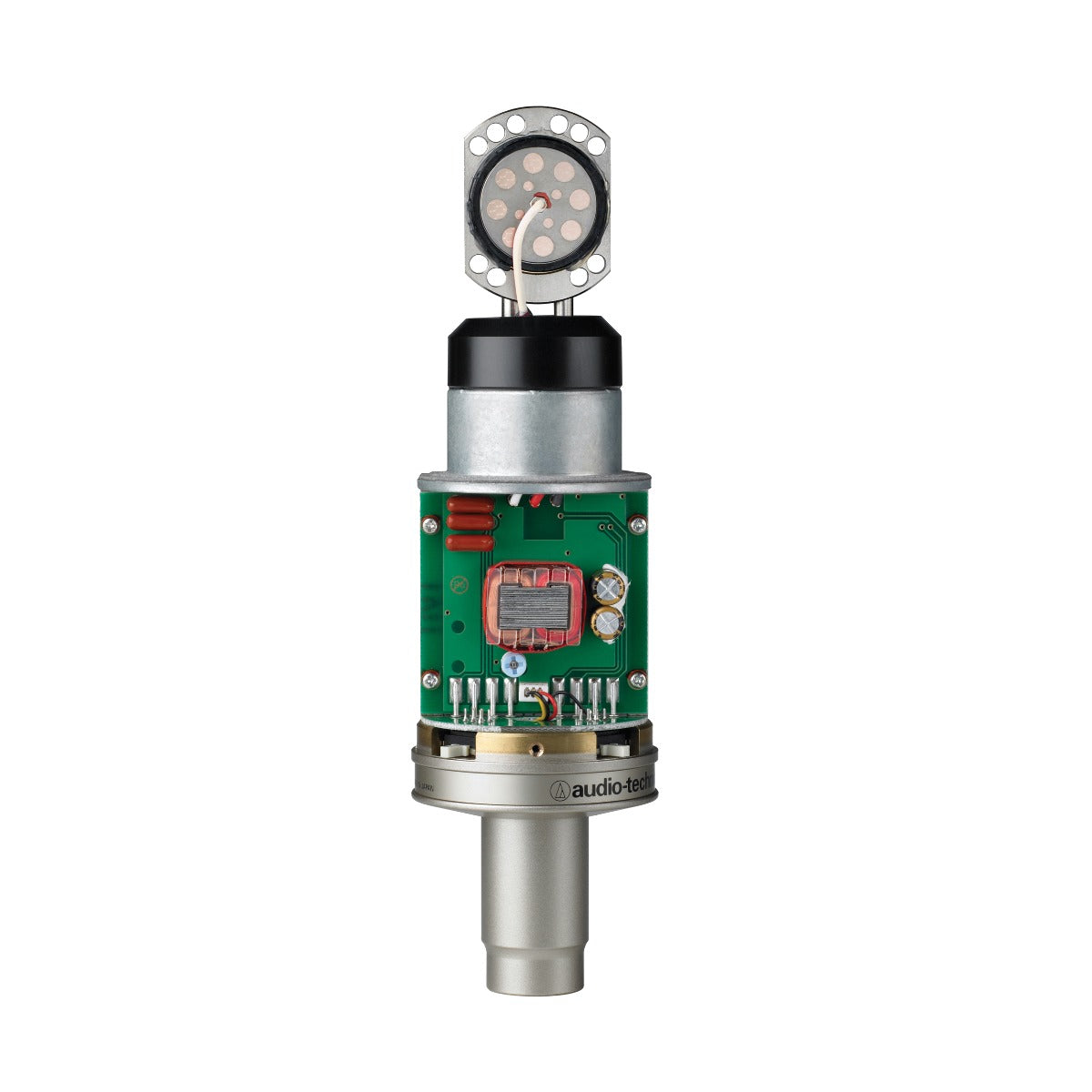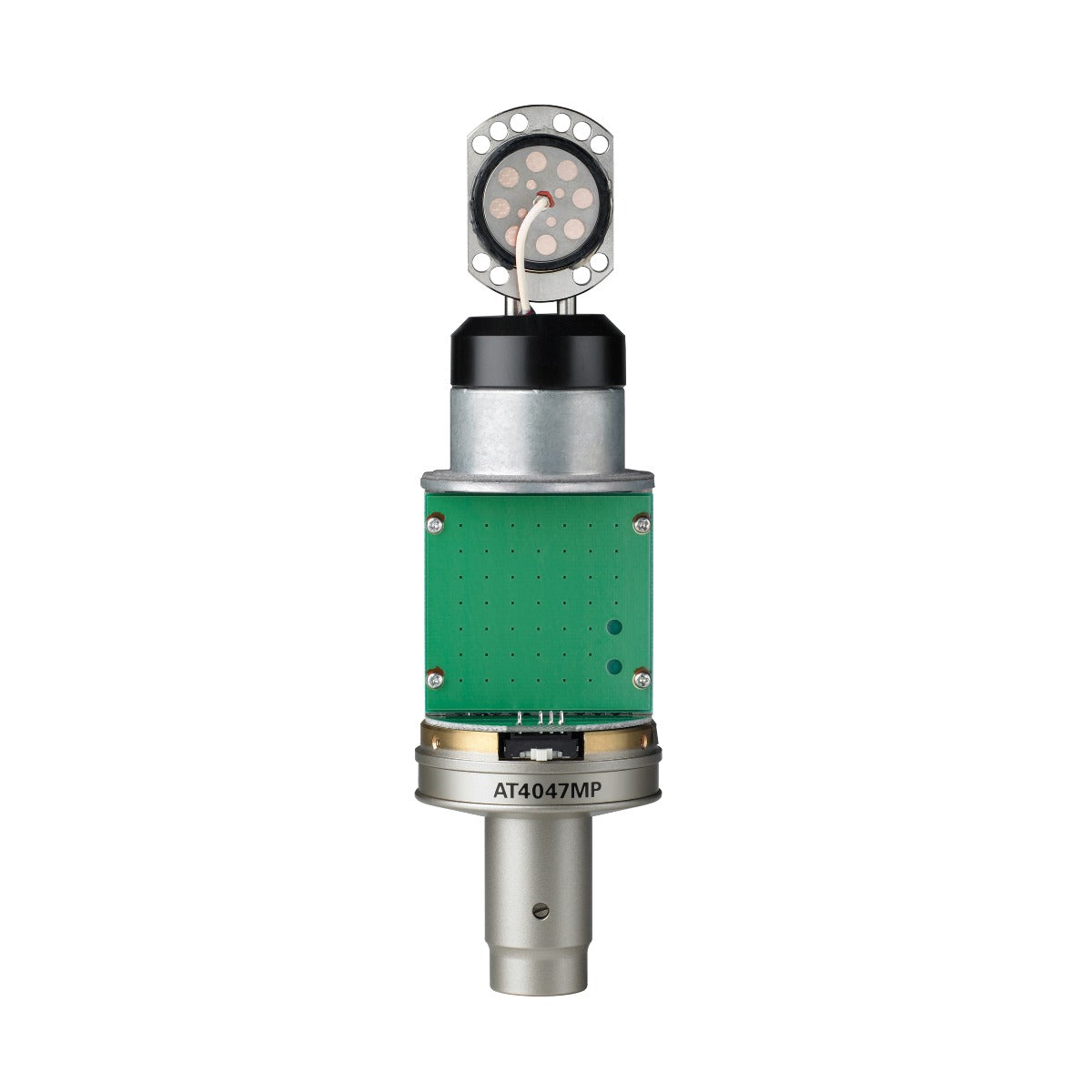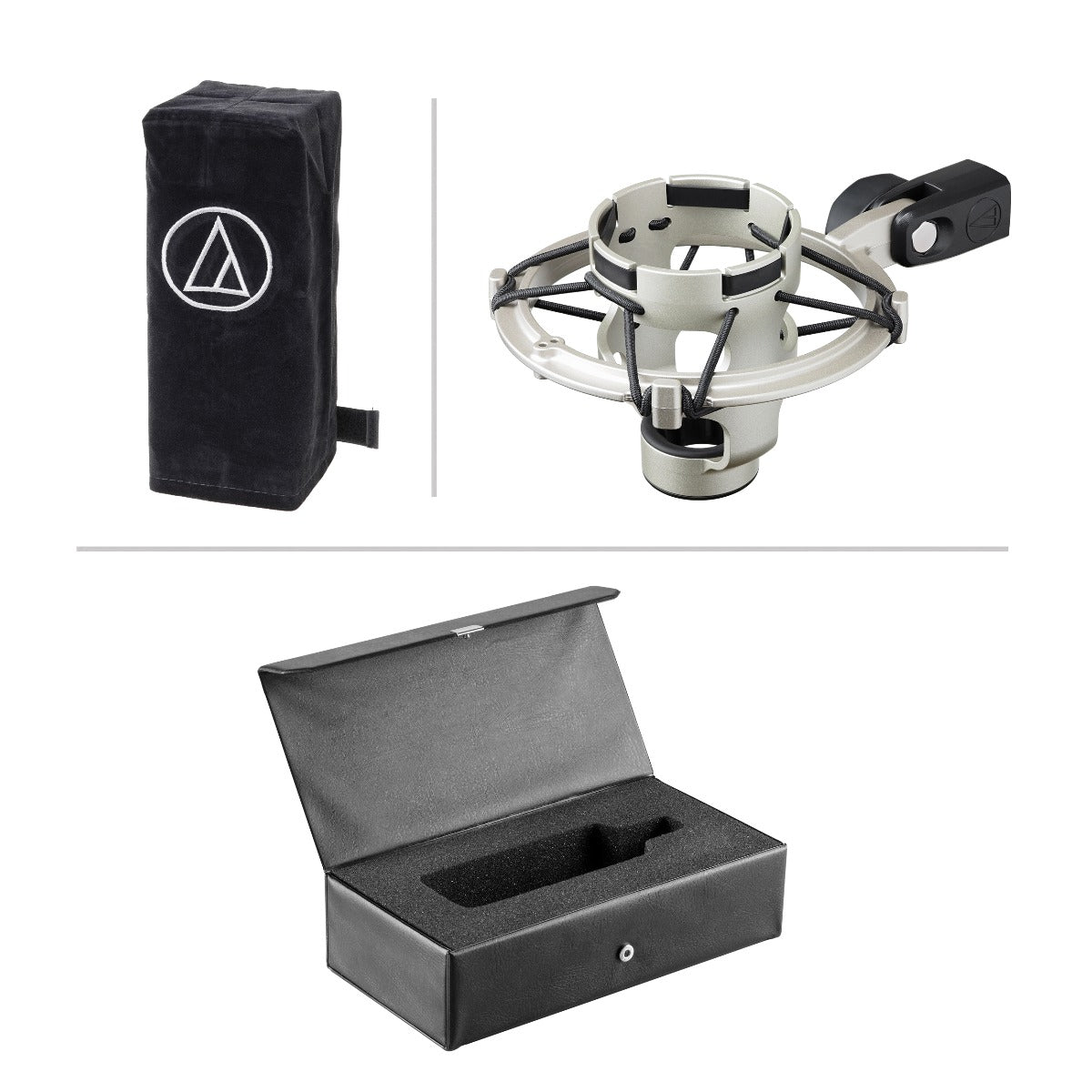 Audio-Technica AT4047MP Multi-Pattern Condenser Microphone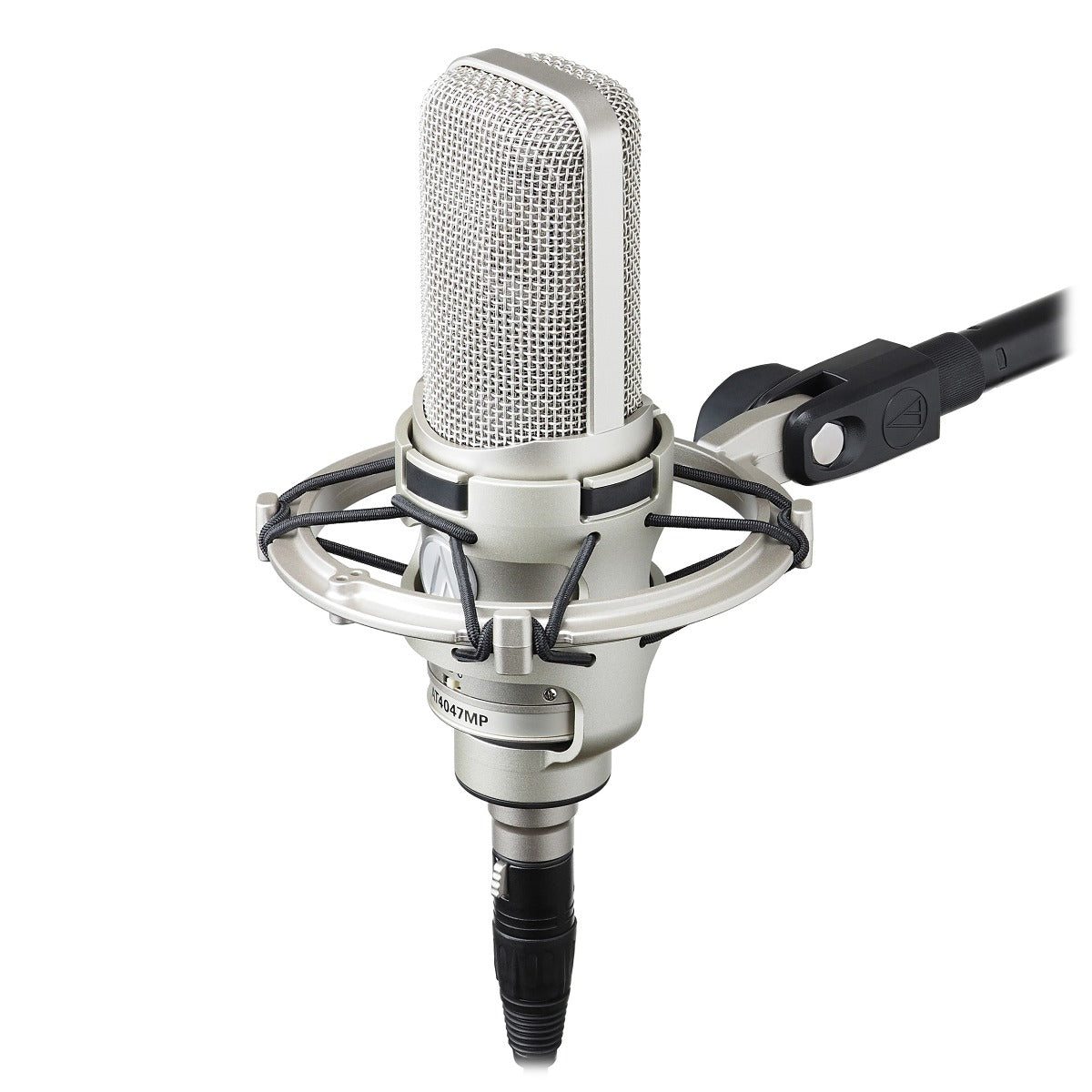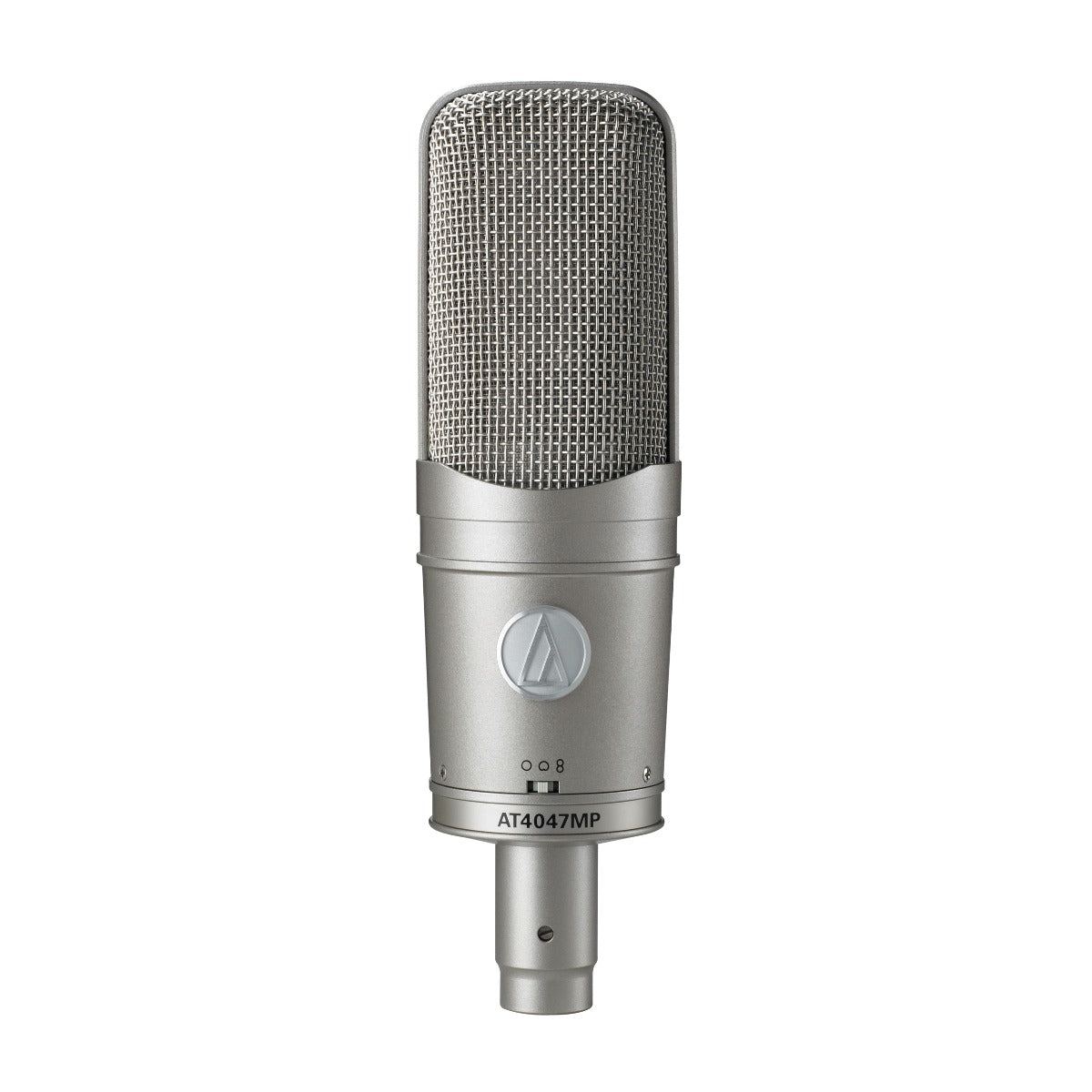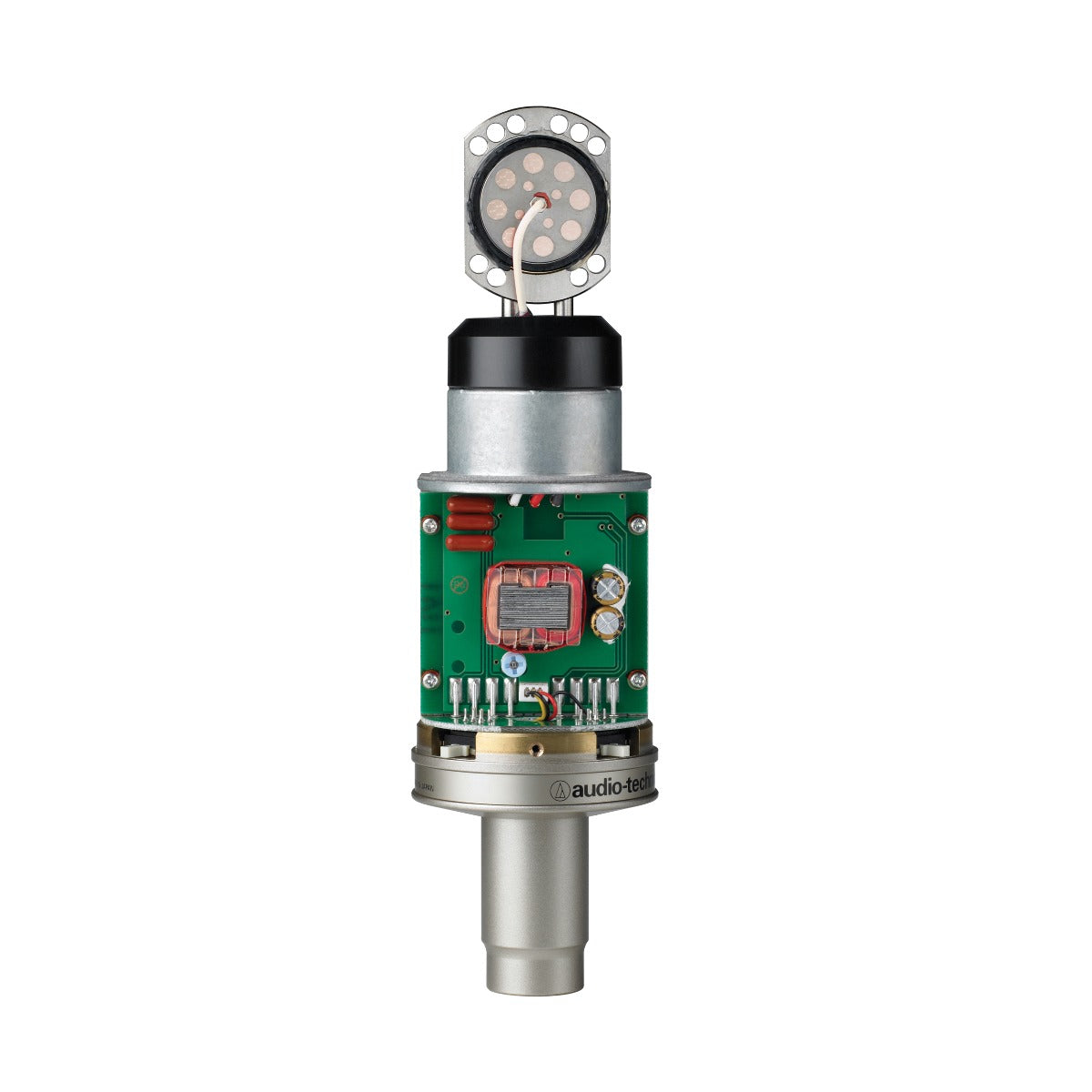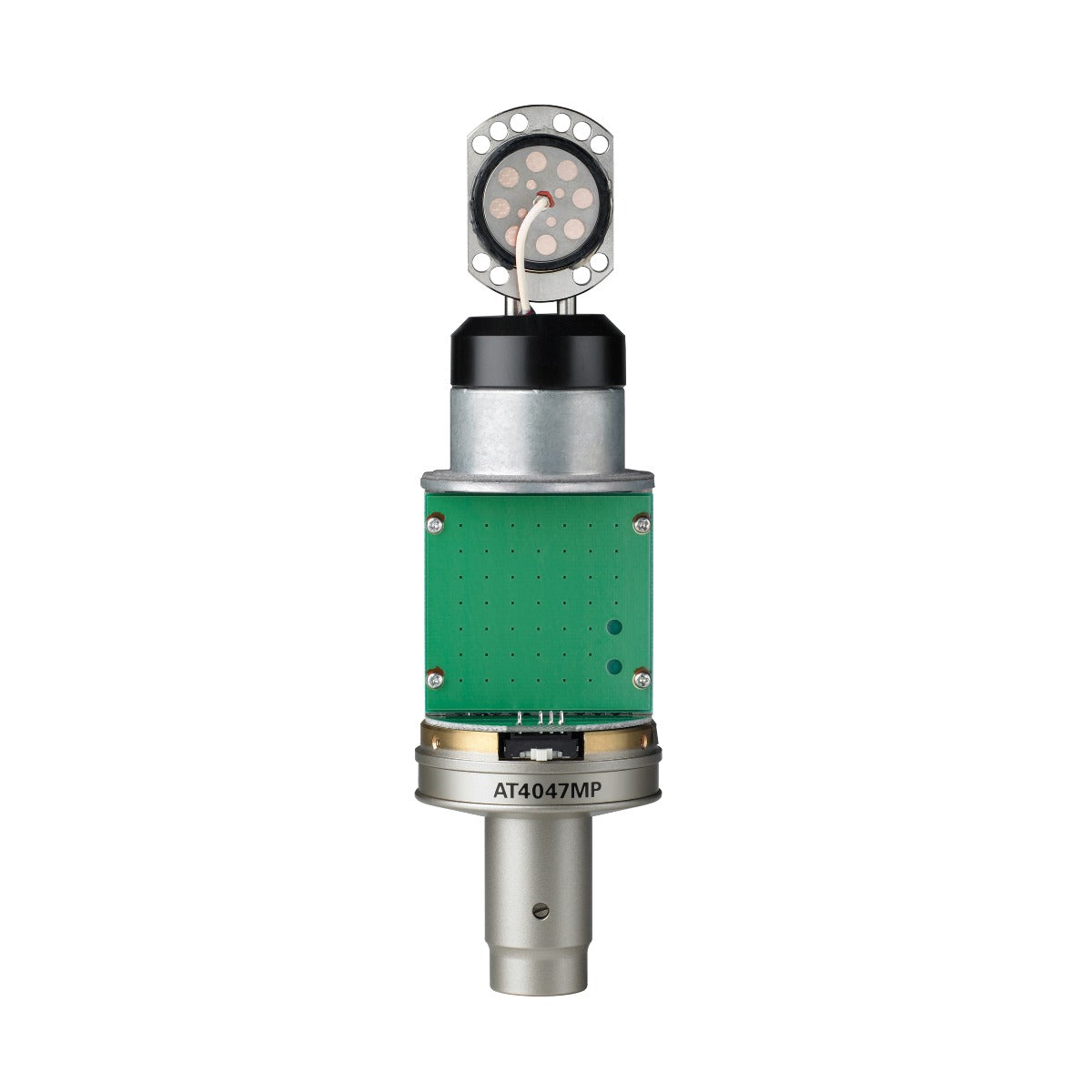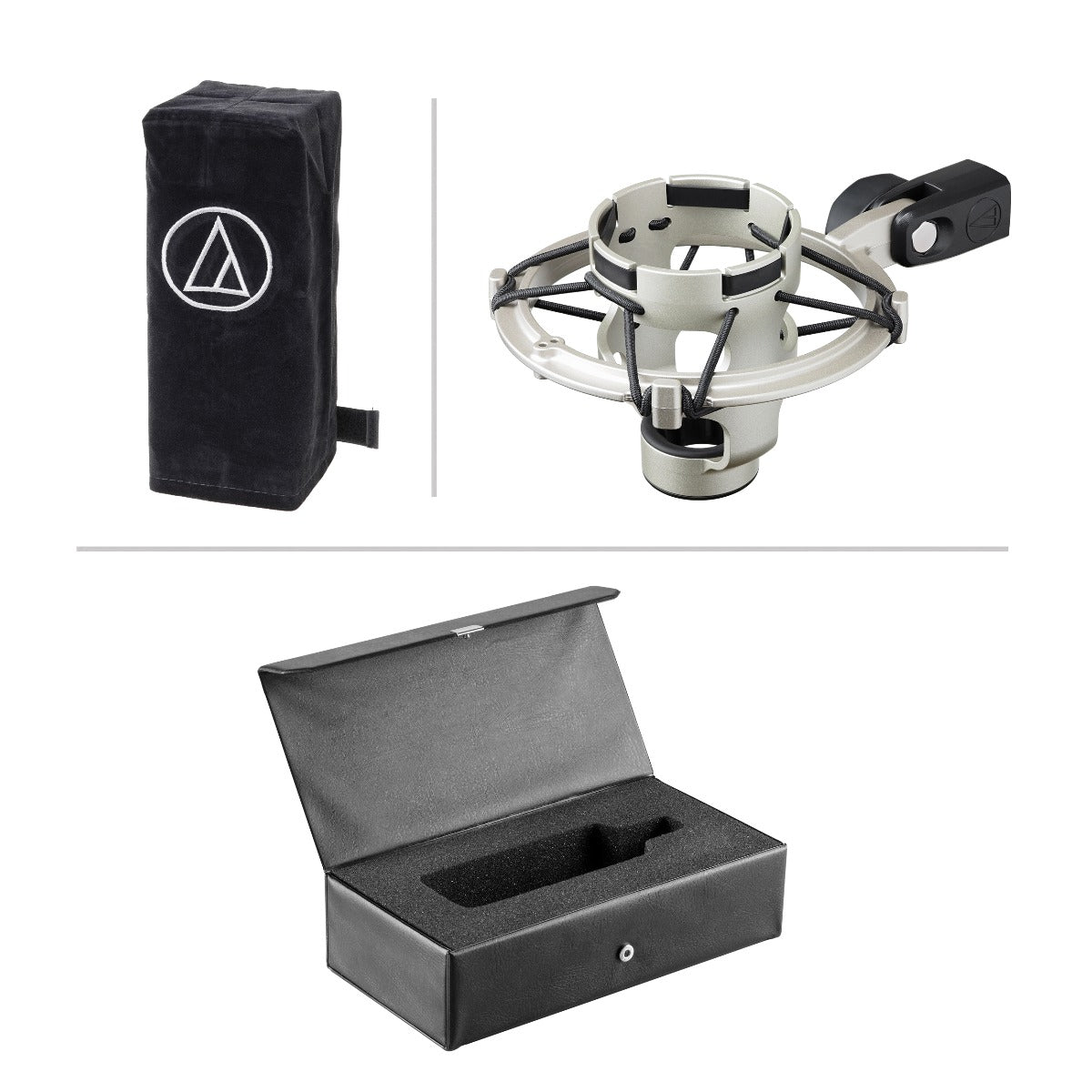 Audio-Technica AT4047MP Multi-Pattern Condenser Microphone
Audio-Technica's AT4047MP delivers vintage sound in a multi-pattern design with selectable omnidirectional, cardioid, and figure-of-eight polar patterns. The microphone's transformer-coupled output and specially tuned element provide sonic characteristics reminiscent of early F.E.T. studio microphone designs. With a wide dynamic range, incredibly low self-noise and high SPL capability, this versatile microphone excels on vocals, strings, acoustic guitar, instrument ensembles, small vocal groups and voiceovers.
Three switchable polar patterns: cardioid, omnidirectional, figure-of-eight
Engineered to meet the critical acoustic requirements of professional recording, broadcast and sound reinforcement
Transformer-coupled output and specially tuned element provide sonic characteristics reminiscent of early F.E.T. studio microphone designs
Exceptionally low self-noise, wide dynamic range and high SPL capability
Dual-diaphragm capsule design maintains precise polar pattern definition across the full frequency range of the microphone
Precision-machined, nickel-plated brass, acoustic element baffle provides enhanced element stability and optimal sensitivity
Vintage silver-matte finish on microphone and shock mount
Open acoustical environment of the symmetrical housing assembly minimizes unwanted internal reflections
Custom shock mount provides superior isolation
Integral 80 Hz high-pass filter switch and 10 dB pad switch
Certified by the METAlliance (Music Engineering and Technology Alliance)

SKU
AT-AT4047MP
MPN
AT4047MP
Vendor
Audio-Technica
Included From Manufacturer
Microphone Shock Mount
Padded Mic Box
Protective Cover
Mic Style
Side Address
Mic Type
Condenser
Mpn
AT4047MP
Wired Wireless
Wired
Frequency Response
20-18,000 Hz
On/Off Switch
No
Polar Pattern(s)
Cardioid
Recommended Uses
Studio and live miking applications
Requires Phantom Power
Yes
Audio-Technica U.S. 40 Series Five-Year Limited End-User Warranty
Audio-Technica 40 Series Microphones purchased in the U.S.A. from an authorized Audio-Technica (A.T.U.S.) dealer on or after January 1, 2009 are warranted for five years from date of purchase by A.T.U.S. to be free of defects in materials and workmanship.
In event of a defect, End-User's exclusive remedy is at A.T.U.S.' election, the cost of repair, refund of the purchase price in the form of credit or cash, or replacement of the product. The product must be delivered to A.T.U.S. or an Authorized Service Center, prepaid, together with the sales slip or other proof of purchase date.
This warranty excludes defects due to normal wear, abuse, shipping damage, or failure to use product in accordance with instructions. This warranty is void in the event of unauthorized repair or modification, or removal or defacing of the product labeling.
Ground shipping is FREE for all orders $99 and up.