Skip product carousel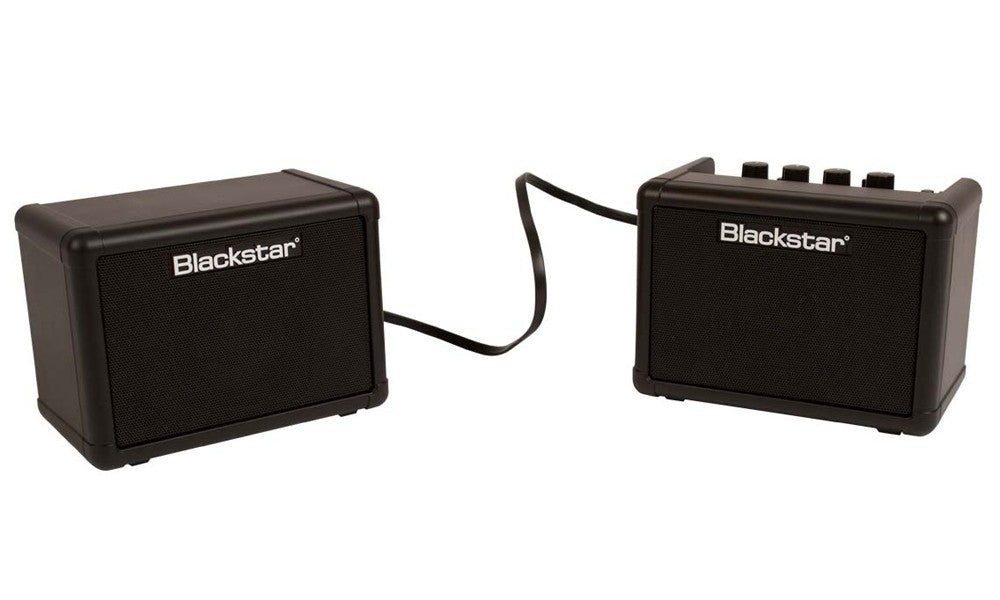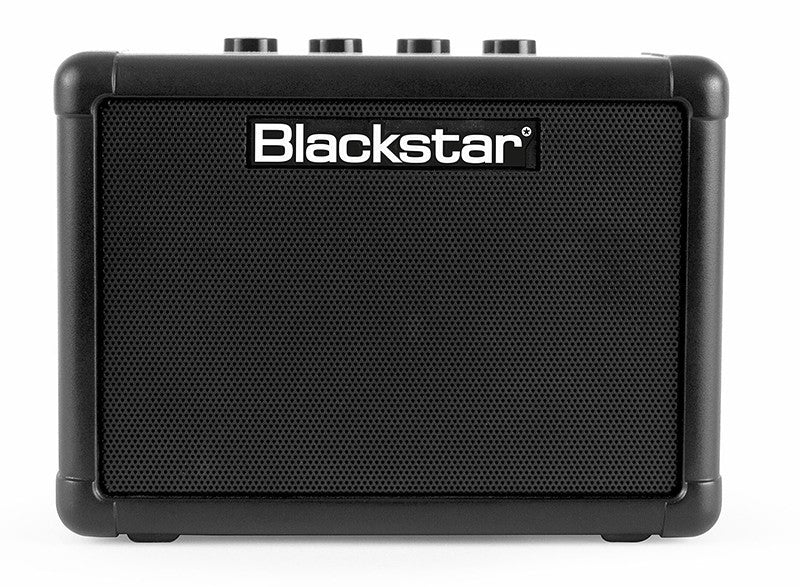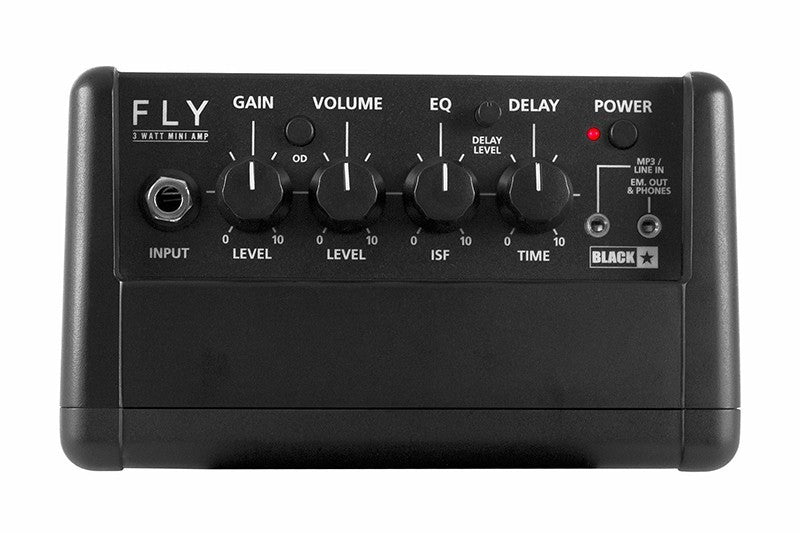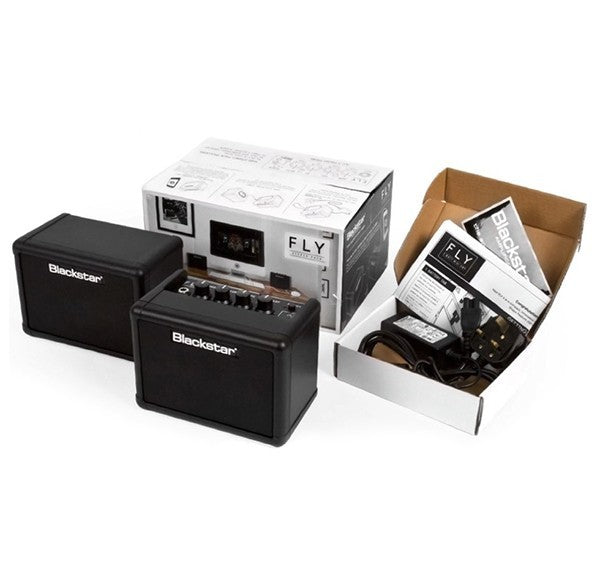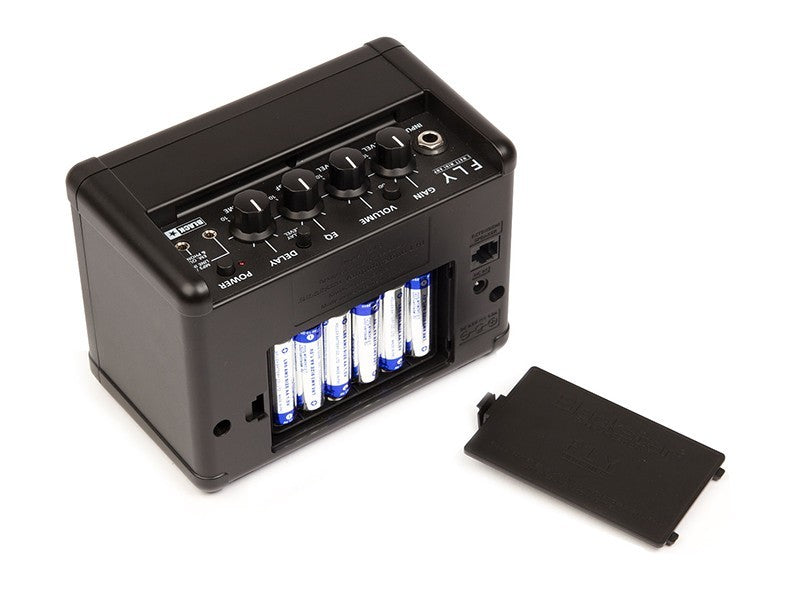 Blackstar Amps FLY Stereo Pack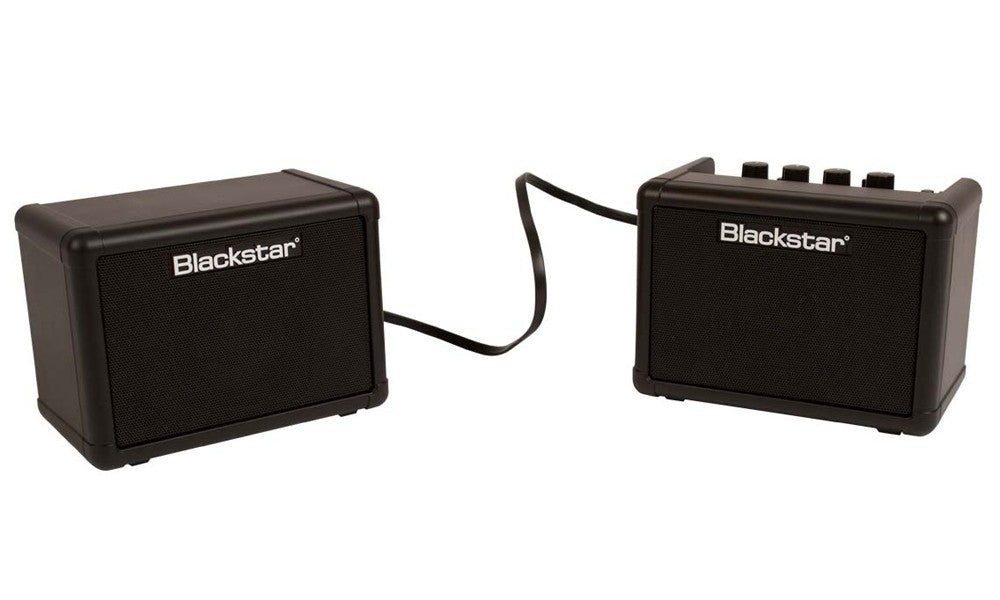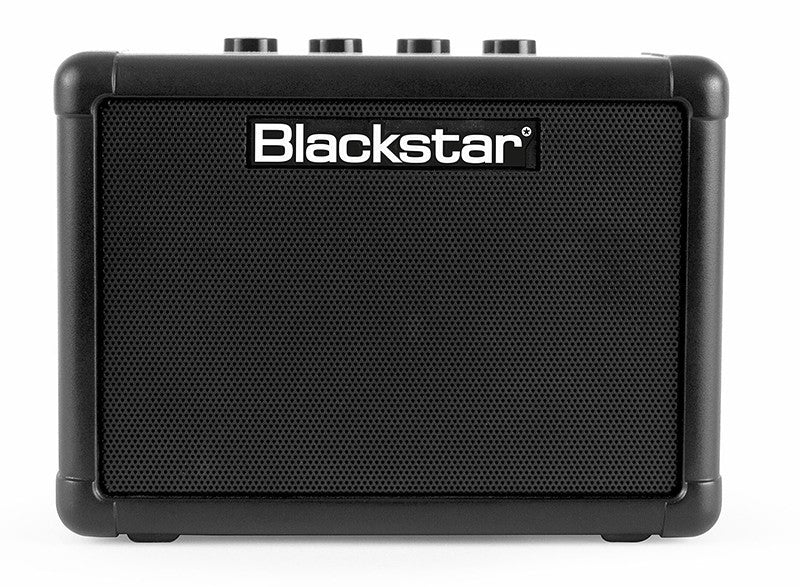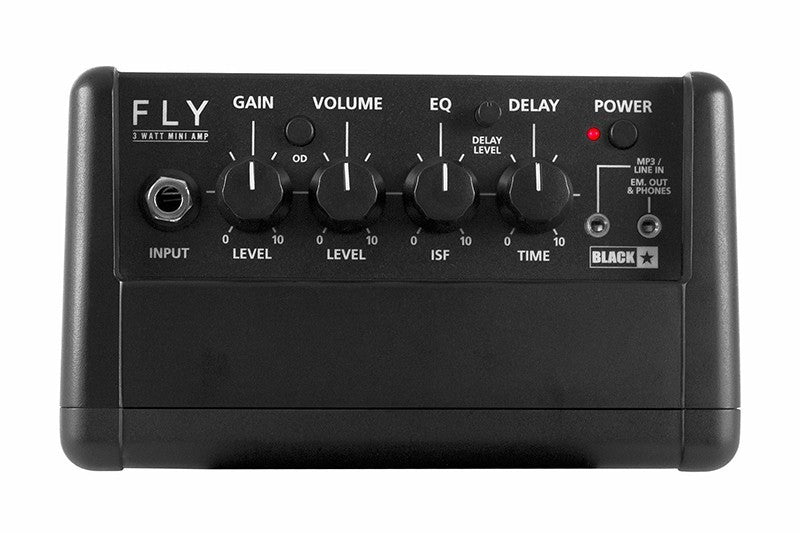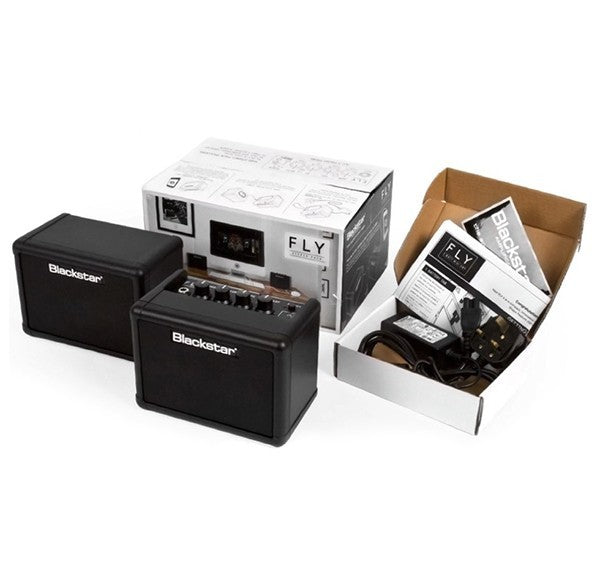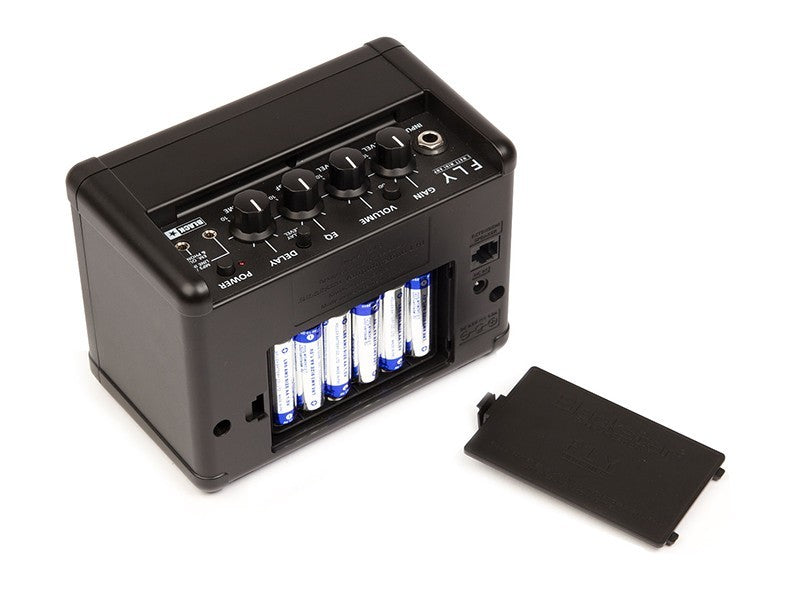 Blackstar Amps FLY Stereo Pack
The FLY Stereo Pack includes the FLY 3 mini amp, a FLY 103 extension cabinet and a power supply. Combined together, the FLY 3 and FLY 103 make a 6 Watt stereo amp for guitar or music playback - perfect as a set of portable speakers or for using at home as pc speakers.
Pack contains FLY 3, FLY 103, plus power supply
6W stereo set-up perfect for use as PC speakers and MP3 playback
Battery Powered
The FLY 3 mini guitar amp can be battery powered or when bought as a stereo pack, it can use the included power supply.
Tape Delay Effect
The FLY 3 includes an awesome tape delay effect with a tape delay level control. A mini guitar amp hasn't ever sounded this good!
Emulated Output/Headphones
Record directly to your computer, or even run it through a PA. Use with headphones to practice when you need to keep quiet.
MP3 / Line In
Use your FLY 3 as an MP3 speaker or as a general speaker for your computer. Also use it to play along to backing tracks while practising.
SKU
BST-FLY3PACK
Vendor
Blackstar
Amp Format
Combo
Amp Type
Digital Modeling
Included From Manufacturer
FLY 3 Mini Guitar Amplifier
FLY 103 Extension Cabinet
PSU-1 DC Power Supply
Mpn
FLY3
Speaker Config
2x3
Wattage
6 Watts
Amplifier Application
Electric Guitar;Music Playback
Amplifier Models
Big TONE
Number of Channels
1
Effects
Tape Delay
Effects Loop
No
Equalization (EQ)
ISF
Footswitch
NO
Audio Inputs
1/4" LINE IN, 1/8" LINE IN
Audio Outputs
1/8" LINE OUT
Power
3 Watt
Speakers
(2) 3" Speakers
Height
3"
Blackstar Warranty
All Blackstar amplification products purchased from a Blackstar authorized dealer are warranted to be free from defects in material and workmanship to the original consumer purchaser for three (3) years from the date of original purchase.
Products should be registered for warranty on Blackstar's website to receive support.
Standard Shipping