Skip product carousel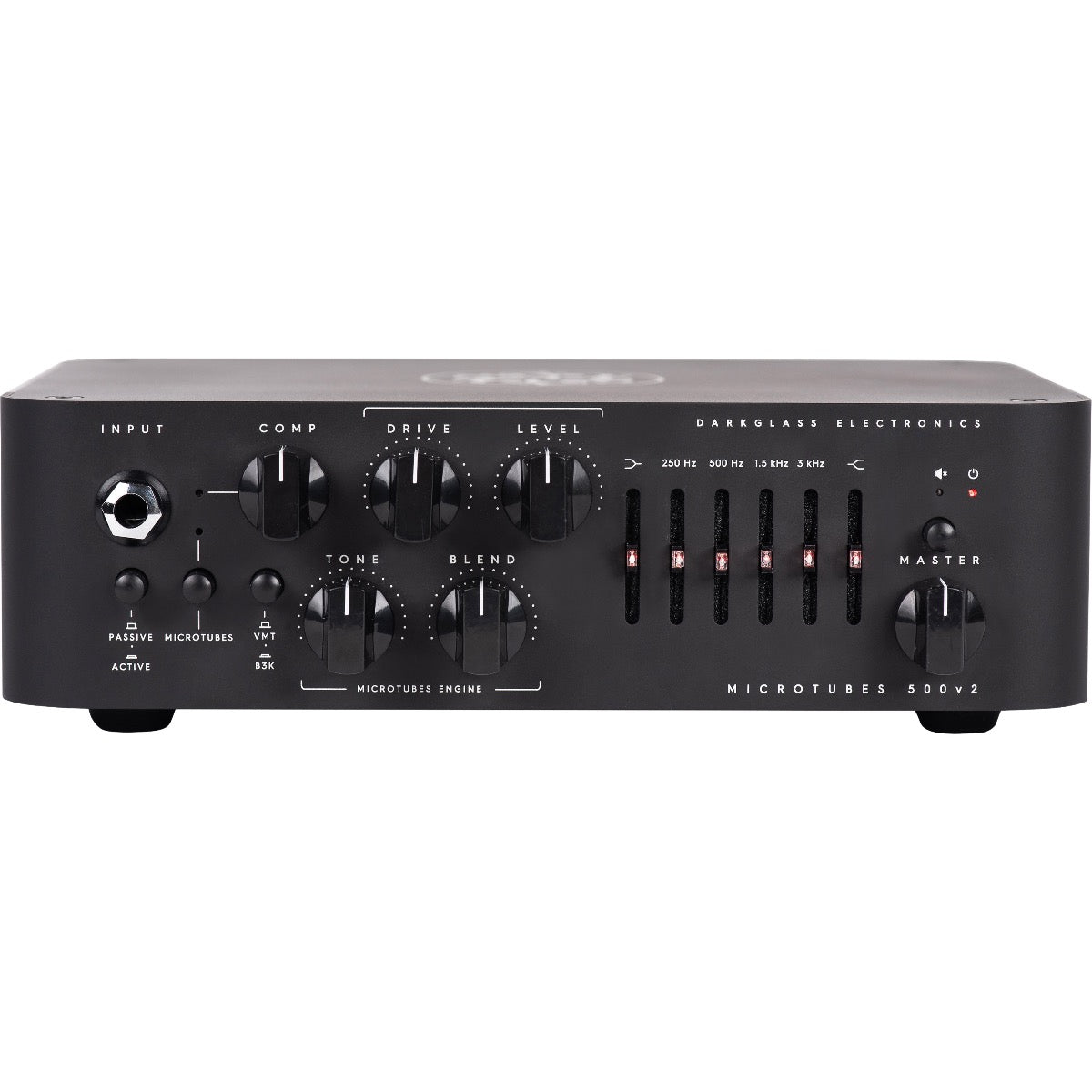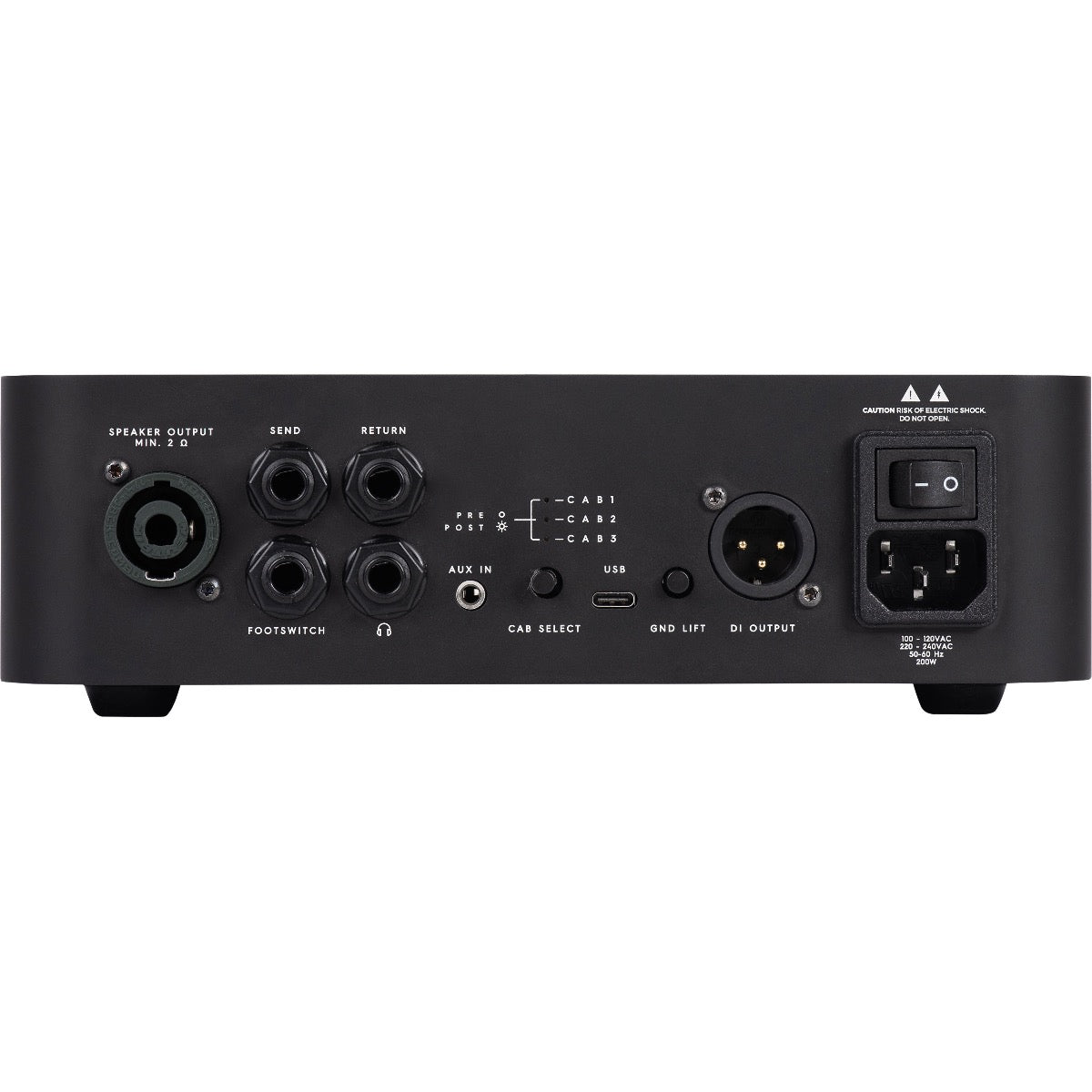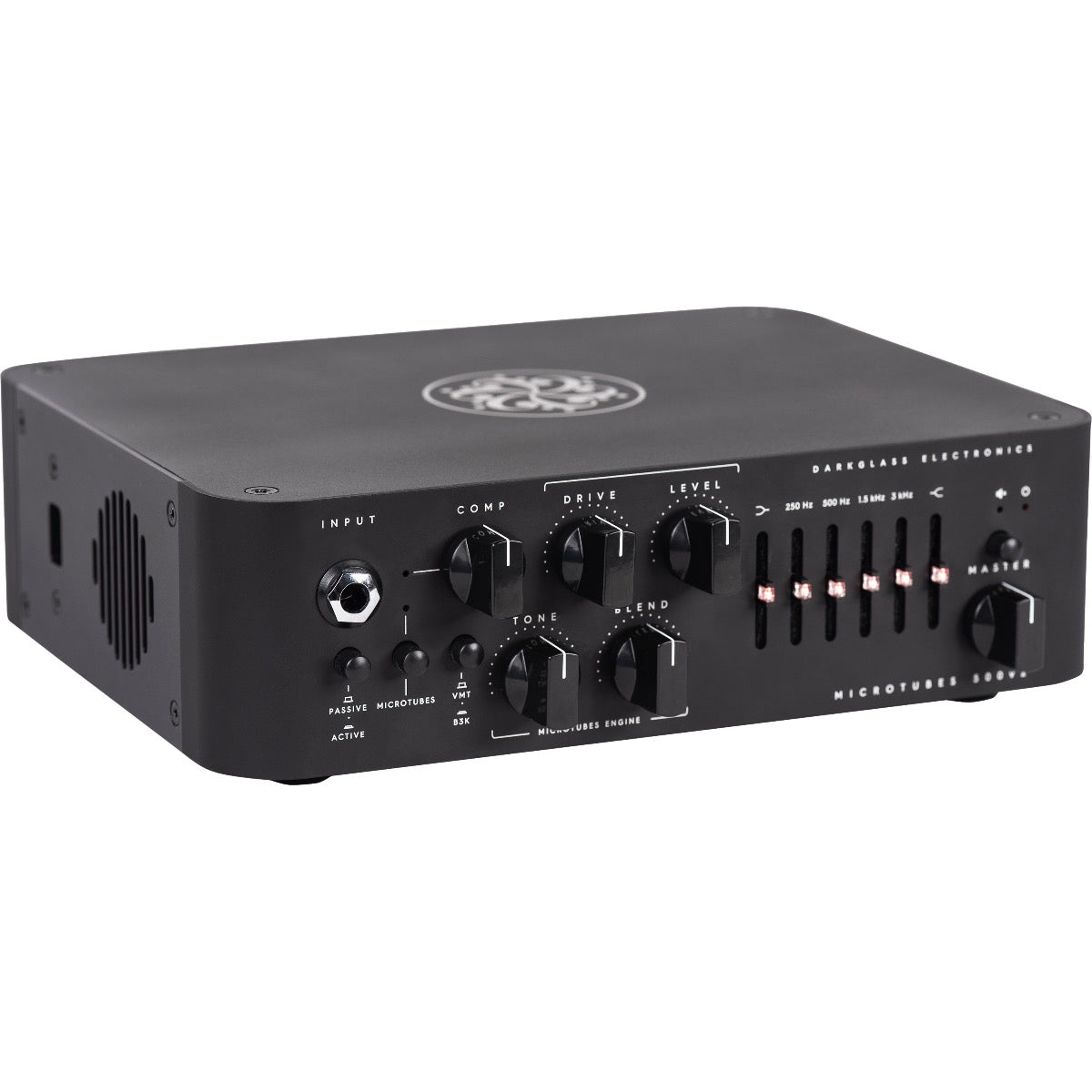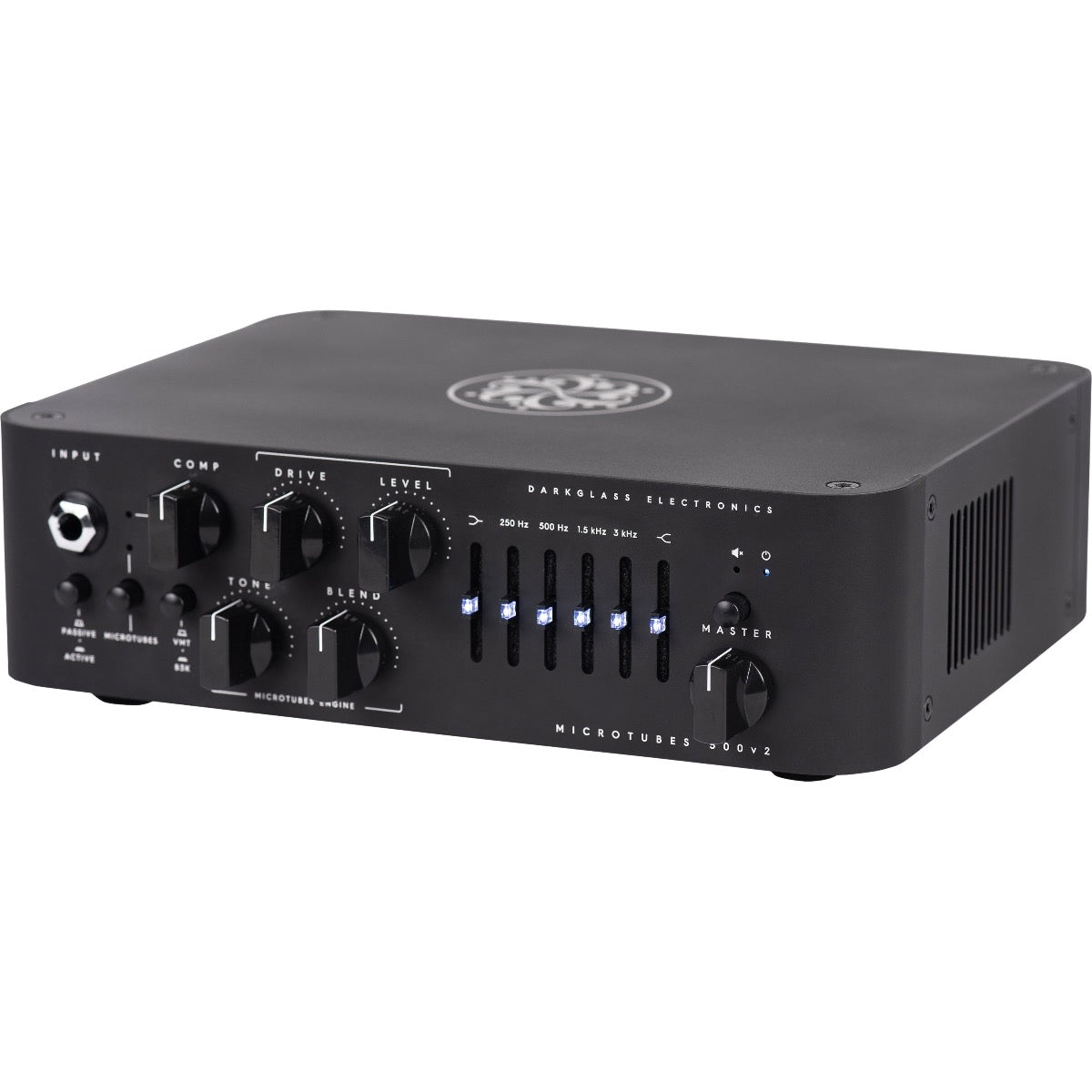 Darkglass Microtubes 500v2 Bass Amp Head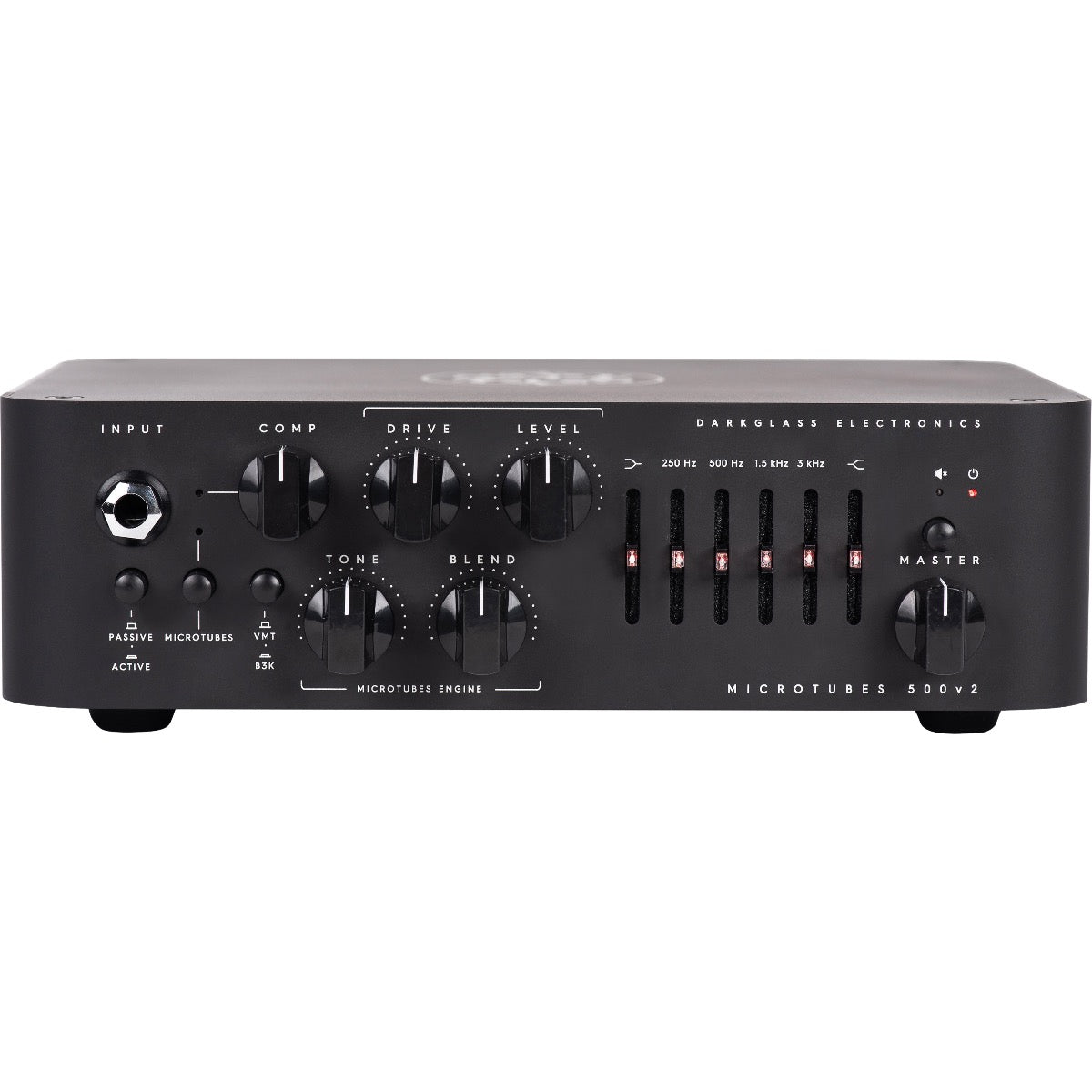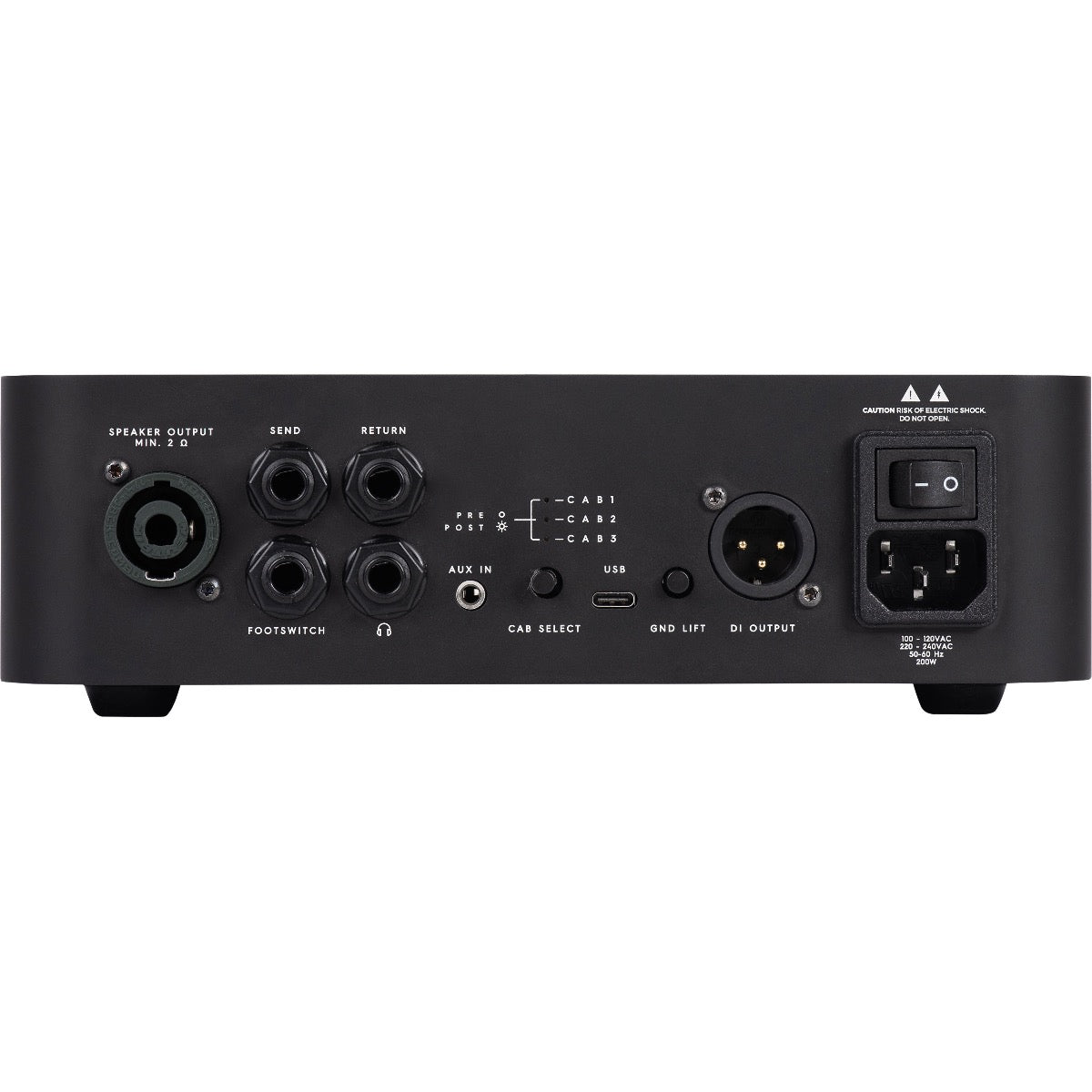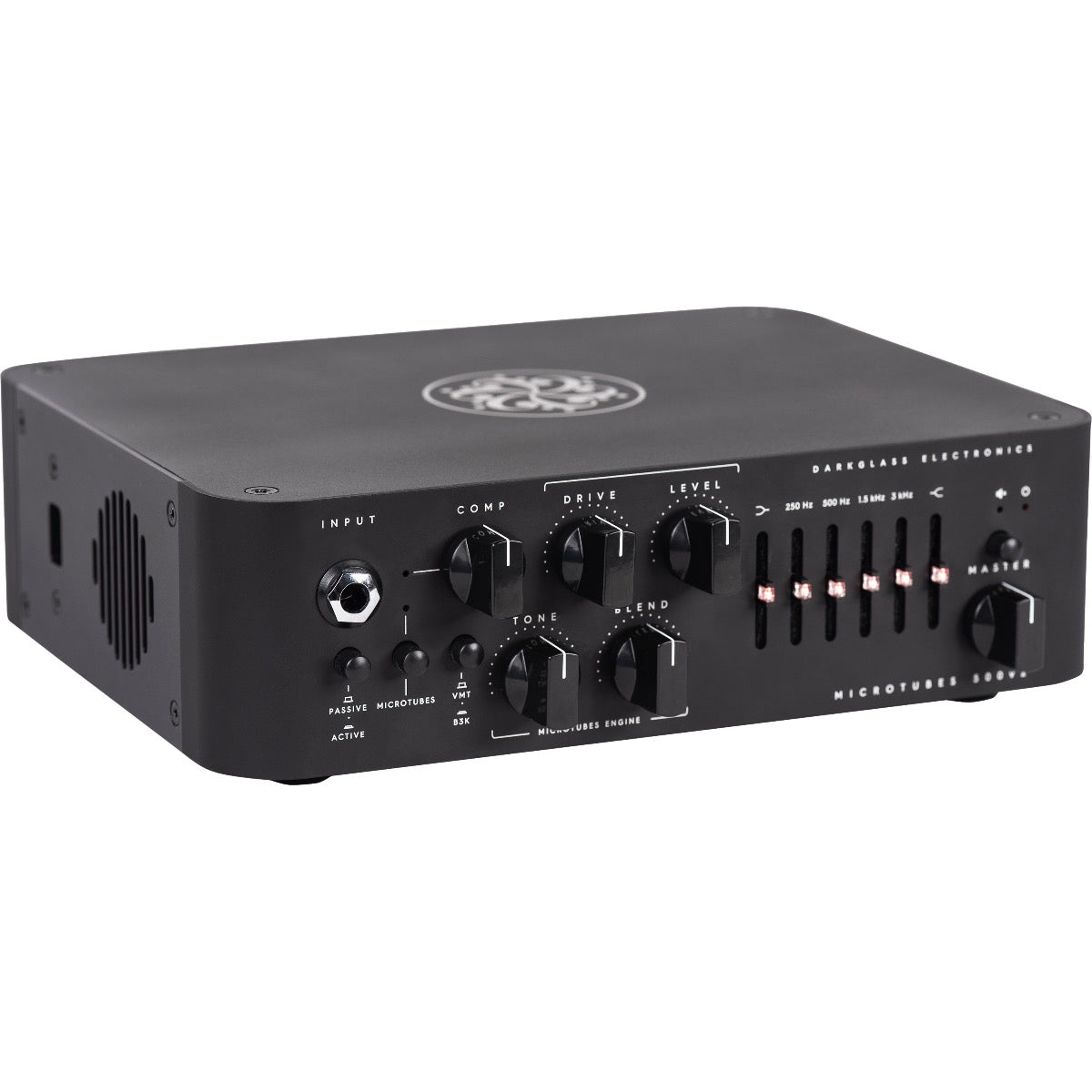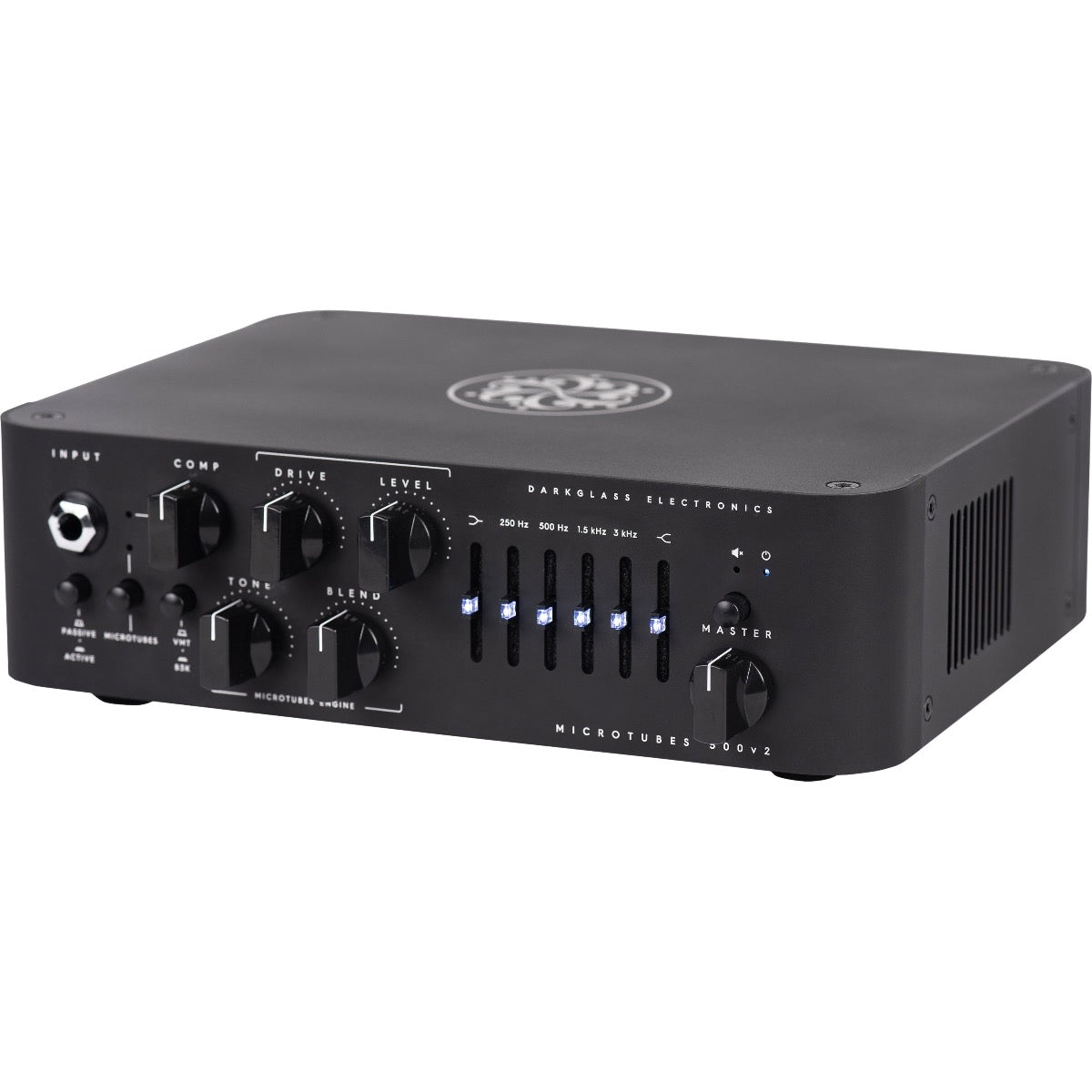 Darkglass Microtubes 500v2 is a 500W amplifier equipped with an all-analog preamplifier, custom-designed Darkglass high-efficiency class D module, an ultra-quiet graphic equalizer and a digital impulse-response cabinet emulator for DI outputs or headphones.
500w amplifier with signature Darkglass distortion engines
Cab sim with 3 selectable impulse responses
Studio-grade 6-band graphic EQ and intelligent compressor
Expanded connectivity with aux in, headphone output, and DI output
USB connector to load user impulse responses
Microtubes 500v2 is a 500W amplifier equipped with an all-analog solid state preamplifier and a custom class D power module. The amplifier allows you to use the signature Dual Microtubes engine with B3K and Vintage Drive circuits.
A custom-designed Darkglass high-efficiency class D power amplifier module is the heart of this 500 watt amplifier. It enables the usage of speaker cabs with impedance as low as 20, adding a new level of flexibility for your cabinet options. A cabinet simulation utilizes an improved version of the Darkglass Cab Sim module. The module has three slots for hi-res impulse responses which are active for both the headphone output and the balanced XLR DI output. Darkglass also added a one-knob compressor with intelligent makeup gain for level consistency and an ultra-quiet 6-band graphic equalizer.
Input 1/4" input: Use this to connect your instrument via a standard 1/4" mono cable.
Passive/Active switch: Use this push button to change from passive to active mode. If your bass is active it can have a hotter signal, making the amp distort early (feel free to use if such additional distortion is desired).
Microtubes switch: Use this push button to turn on or off the Microtubes Engine to add natural compression, organic harmonic enhancement and saturation ranging from mild overdrive to high gain bass rage.
Comp knob: This controls the amount of dynamic compression added to the Microtubes Engine. The make up gain is adjusted automatically. The compression can be turned off or assigned using Darkglass Suite.
Drive knob: This controls the amount of distortion that the Microtubes Engine will deliver. It will change from a soft warm overdrive to a massive modern distortion sound.
Tone knob: This controls the high harmonic content of the Microtubes Engine via a variable low pass filter: crank it up for additional attack and definition or dim it down for a smoother sound, especially handy if already running bright clean EQ setting or cabinets with tweeters.
Level knob: Use this to control Microtubes Engine's output volume.
Blend knob: Use this to mix between the clean signal and the distortion signal (Microtubes Engine).
B3K/VMT switch: This push button selects between two overdrive voicings: B3K mode will deliver an aggressive, percussive sound while VMT will bring up the mids for a warmer, more neutral character.
Bass EQ slider: +-12dB at 80Hz. Use this to change the low content of the signal.
Mids EQ sliders: +-12dB at 250, 500,1.5K and 3Khz. This graphic eq control the mid content of the signal.
Treble EQ slider: +-12dB at 5kHz. Use this to change the high content of the signal.
Master knob: Use this to control the overall volume of the amplifier.
Mute switch: Use this push button to mute the amplifier.
Speaker Output Speakon / 1/4" combo output: Use this connector to connect the amplifier to your cabinet. This Speakon combo jack allows for either Speakon or 1/4" speaker cable operation.
Send 1/4" output: Use this to send the signal to effects pedals.
Return 1/4" input: Use this to receive the signal from effects pedals. Master volume control is after this input.
Gnd Lift switch: Use this to lift the ground of the DI XLR output. If you are experiencing ground noise in your DI signal, try changing the setting of this control.
DI Output XLR output: Use this to send your signal to the console, mic preamp, interface, etc. Both signals are available (bypass and the amp signal with cabinet simulation) and are switched from the cab select switch.
USB port: The allows you to use Darkglass Suite to load different cabinet impulses or change different parameters on your amp.
Headphones 1/4" output: Connect your headphones and enjoy the impulse based cabinet emulation.
Aux In 1/8" stereo input: Use this to provide to the headphone output music from your laptop, cellphone, mp3 player, etc.
Cab Select switch: Use this to navigate among the 3 different cabinet impulses or the clean DI signal.
Footswitch 1/4" input: Darkglass Intelligent Footswitch (sold separately) is a proprietary, digitally-controlled device that allows you to remotely engage and disengage the Microtubes Engine. You can also hold the footswitch to mute the amplifier. The VMT/B3K push button will remain operational with Intelligent Footswitch plugged in.
AC IEC connector: Use this to feed electric power to the amplifier. 100 - 230 VAC, 50Hz-60.
Power on/off switch: Use this to release the audio energy from your bass.

SKU
DAR-M500V2
MPN
Microtubes 500v2
Vendor
Darkglass Electronics
Amp Format
Head
Amp Type
Hybrid
Included From Manufacturer
Power cord
Mpn
M500V2
Product Unique Features
Download free Darkglass Suite software to configure the amp, load new impulse responses and install firmware updates
Wattage
500 Watts
Amplifier Application
Bass
Amplifier Models
3 slots for impulse response cabinet simulations
Impulse responses can be loaded and managed with free Darkglass Suite software
Number of Channels
1
Effects
Overdrive
6-band graphic EQ
Impulse response cabinet simulation
Effects Loop
Yes
Equalization (EQ)
6-band graphic EQ
Footswitch
1/4" input for Darkglass Intelligent Footswitch (sold separately)
Audio Inputs
1/4" main input
1/8" stereo auxiliary input
Audio Outputs
Speakon / 1/4" combo jack main output
Balanced XLR DI output
1/4" headphone output
1/4" effects loop send output
Power
500W
Product Weight
5.29 lb
Width
9.1"
Depth
7.1"
Height
2.8"
Darkglass Electronics Amplifier Warranty
Darkglass Electronics amplifier products are under warranty to the original owner for a period of three years against manufacturing defects in the country where the product was originally purchased.
If you experience a problem with the unit, please contact Darkglass Electronics to receive a return authorization number or for information on the nearest authorized repair center. A copy of your original receipt must be included with all warranty repairs. You are responsible for all shipping charges. The unit must be shipped to Darkglass Electronics freight prepaid. Darkglass Electronics will return the unit freight collect.
Darkglass Electronics OY is not responsible for shipping damage either to or from its service center. Claims must be filed with the carrier. For repairs, please contact your local dealer or distributor for your country's specific warranty period and repair procedures.
Ground shipping is FREE for all orders $99 and up.