Skip product carousel
Special Offer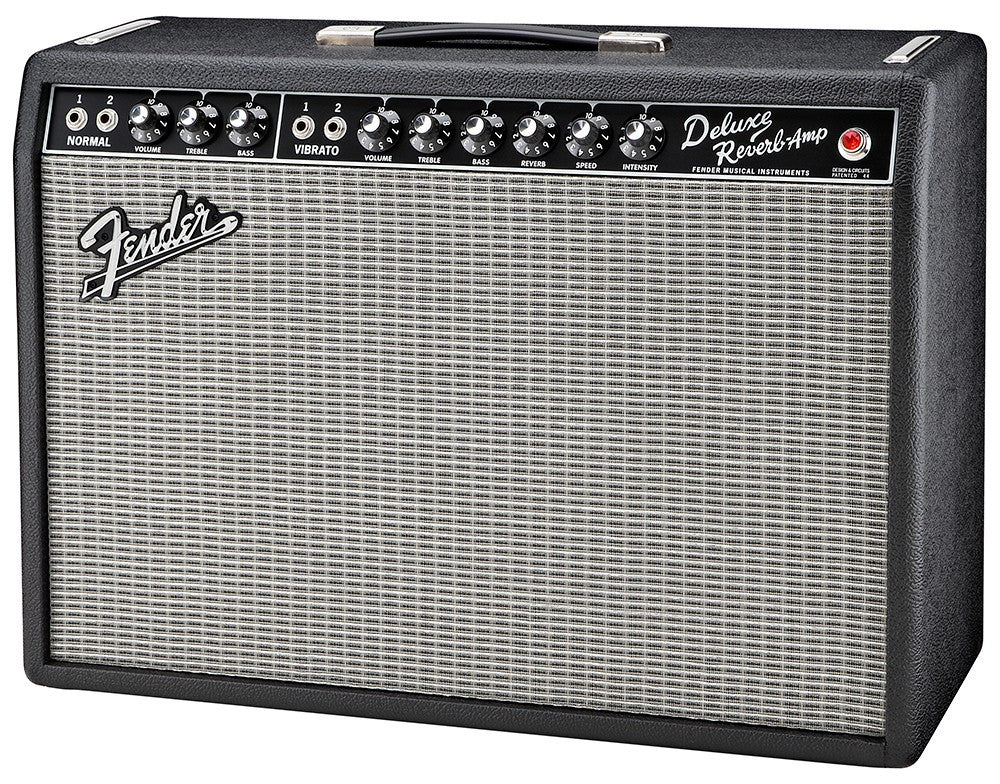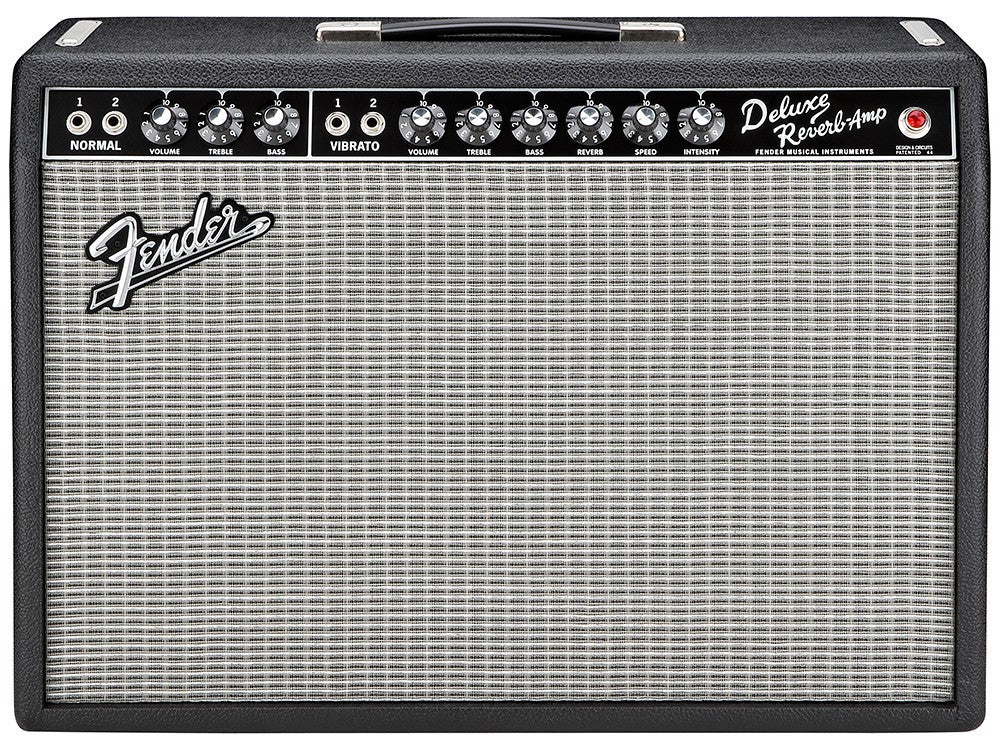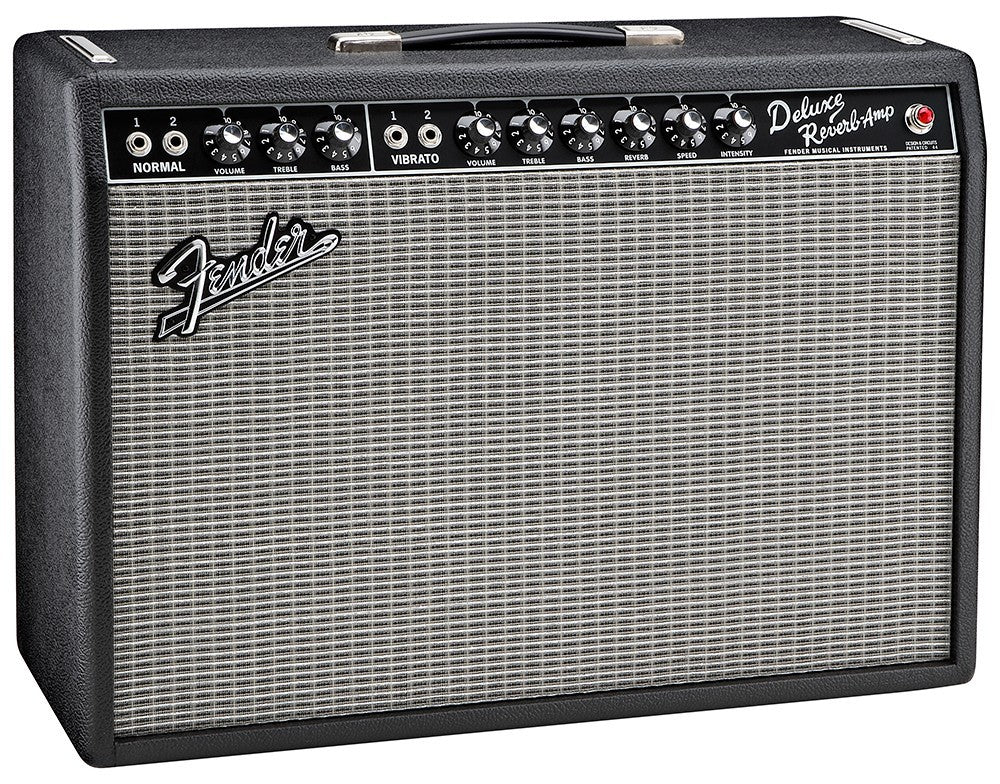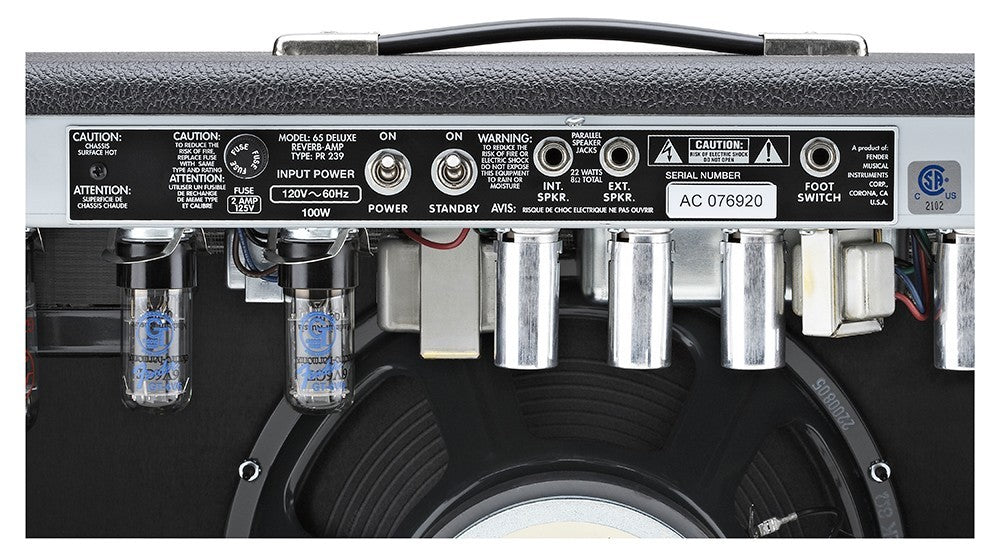 Fender '65 Deluxe Reverb Guitar Amplifier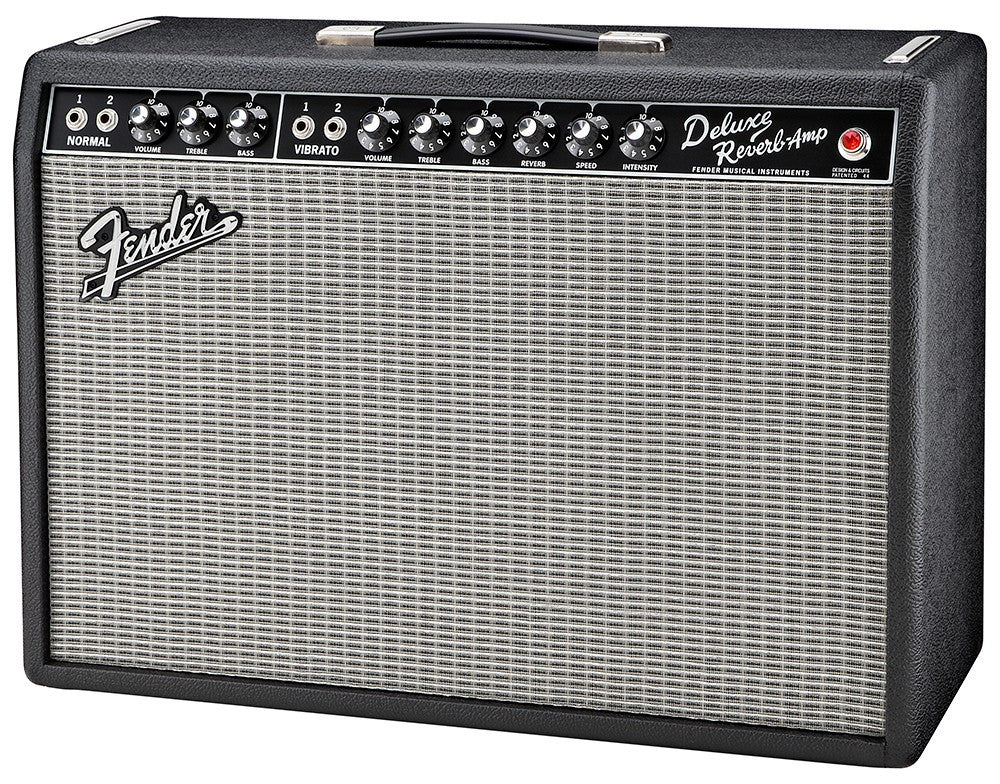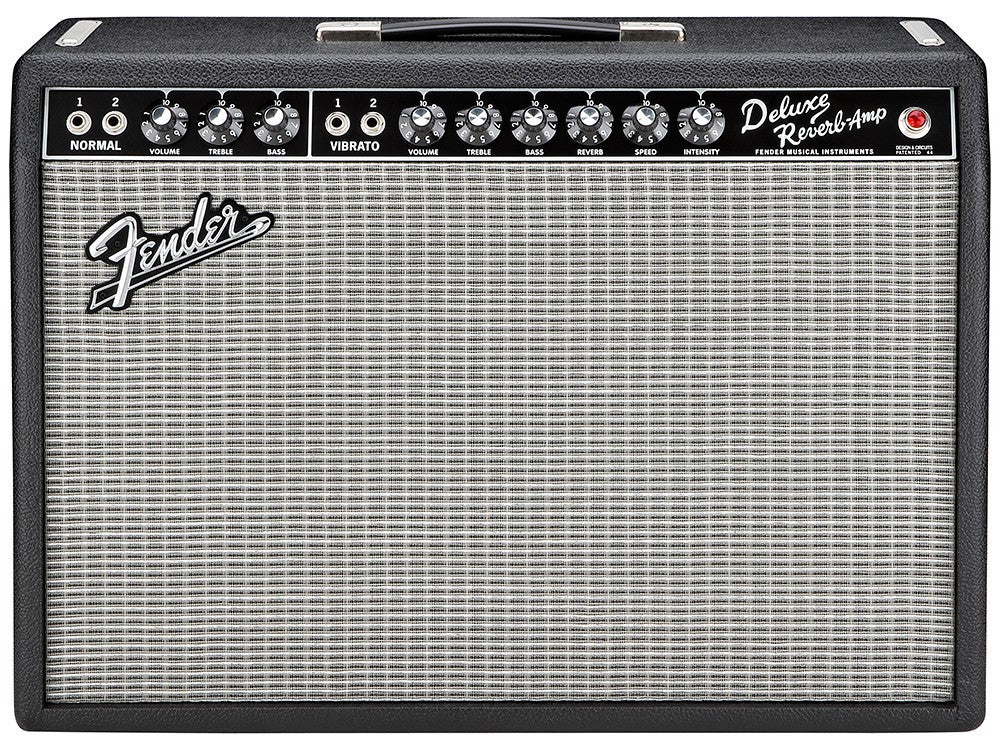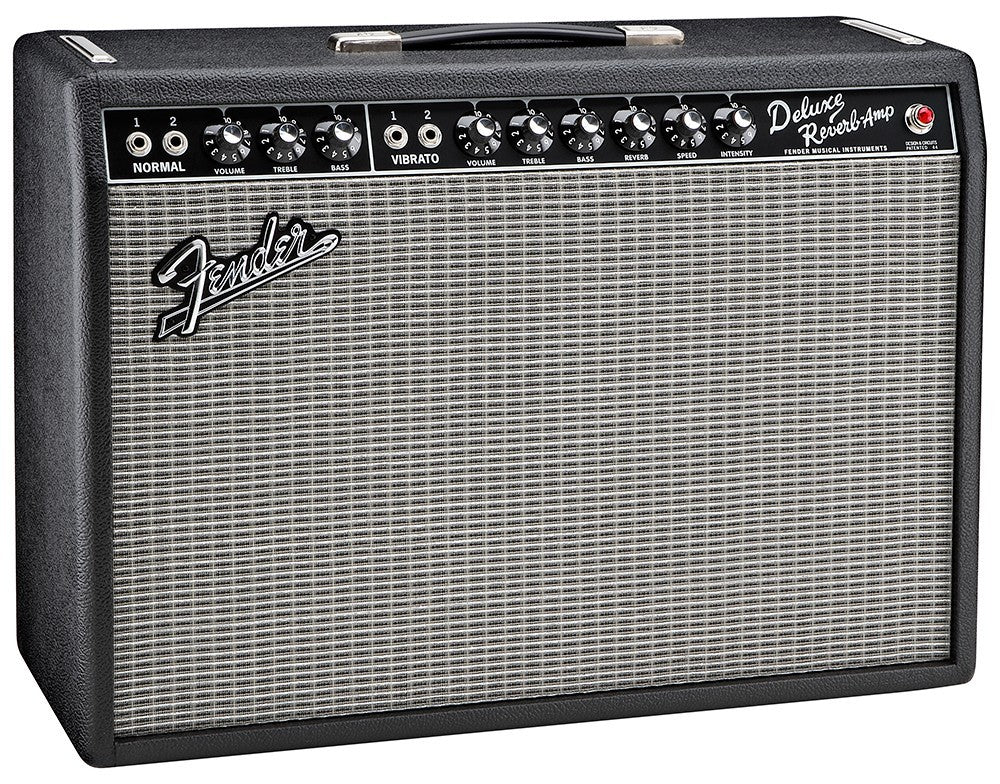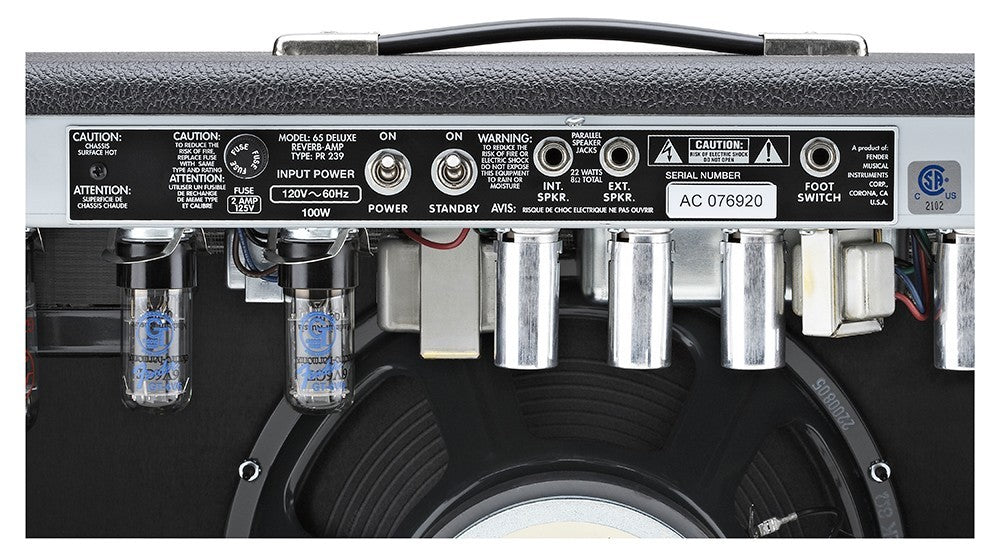 Fender '65 Deluxe Reverb Guitar Amplifier
Played on countless hit recordings for decades now, the mid-'60s Deluxe Reverb is a timeless Fender classic and one of the most indispensable workhorse guitar amps ever made. Moderately powered and producing a full, snappy and crystalline tone revered in studios from Muscle Shoals to Abbey Road and on stages worldwide, it's a must-have tone machine. Today, the '65 Deluxe Reverb is still one of the coolest amps around, with the fantastic sound and vintage mid-'60s style still prized by rock, blues and country players everywhere. A classic then and a classic now.
22 watts
12" Jensen C-12K speaker
Two channels (normal, vibrato)
Four inputs (two normal, two vibrato)
Tube-driven Fender reverb and tremolo ("vibrato")
Preamp Tubes: 4 x 12AX7, 2 X 12AT7
Power Tubes: 4 x 6V6
Includes two-button footswitch and cover
Tube circuitry
Simply put, there's really nothing quite like the pure, powerful sound of a Fender tube amplifier. For decades, the tonal richness and touch-sensitive dynamics of real tubes have given Fender amps a defining and unmistakable voice, as heard on most professional recordings and performances of the past 60 years—the music you've known your whole life.
Spring reverb
Among their many fine sonic attributes, Fender guitar amps like this one are prized in particular for their luscious spring reverb. For that wet, shimmering ambient sound ranging from subtle to cavernous, Fender lets you dial it in exactly to taste.
Tremolo
Rich, pulsating tremolo in any shade from subtle to stupendous is simply part of Fender's guitar-amp DNA. From surf to classic country to modern alternative, tremolo is an underrated, yet highly utilized effect. Pure amp driven tremolo offers an exceptional tone!
Classic blackface tone
Heard on countless recordings, this is the fantastic sparkling-clean sound, warm breakup when pushed, and cavernous reverb of Fender's famous "blackface" amps of the early 1960s and subsequent decades, prized by guitarists everywhere.
Jensen "Special Design" C12K speaker
Jensen and Fender go way back—to the very beginning, in fact. Jensen speakers are the traditional Fender speakers, with sweet articulation for clean sounds and cool vintage-style breakup when pushed. The C12K in particular is a real workhorse speaker, with a solid, straightforward tone. When presented with overdrive distortion it powers through with lows that are bold and heavy.

SKU
FEN-0217400000
Vendor
Fender
Amp Format
Combo
Amp Type
Tube
Included From Manufacturer
Two-button Footswitch
Amp Cover
Mpn
217400000
Product Unique Features
Luscious spring reverb for that wet, shimmering ambient sound ranging from subtle to cavernous.
Speaker Config
1x12
Wattage
22 Watts
Amplifier Application
Electric Guitar
Number of Channels
(2) Normal/Vibrato
Effects
Spring Reverb, Tremolo
Effects Loop
No
Footswitch
Two-button footswitch included
Audio Inputs
(2) 1/4" Normal Line In
(2) 1/4" Vibrato Line In
Power
22 Watts
Product Weight
42 lbs
Speakers
12" Jensen C12K with Ceramic Magnet @ 8 ohms
Width
24.5"
Depth
9.5"
Height
17.5"
Fender® & Squier® Brand Amplifier Products 2-Year Limited Warranty
Fender warrants that the Fender or Squier amplifier product you have purchased shall be free of any defects in parts and workmanship if used under normal operating conditions for a period of two (2) years from the date of purchase or initial lease, including footswitches, covers, speakers, cabinets, handles and cabinet hardware, except vacuum tubes are warranted for a period of ninety (90) days from date of purchase or initial lease ('Limited Warranty'). This Limited Warranty applies only to the original retail purchaser or lessee when purchased or leased from an Authorized Fender Dealer and is subject to the limitations set forth herein.
Please retain your original sales receipt, as it is your proof of purchase validating this limited warranty.
Standard Shipping