Skip product carousel
Special Offer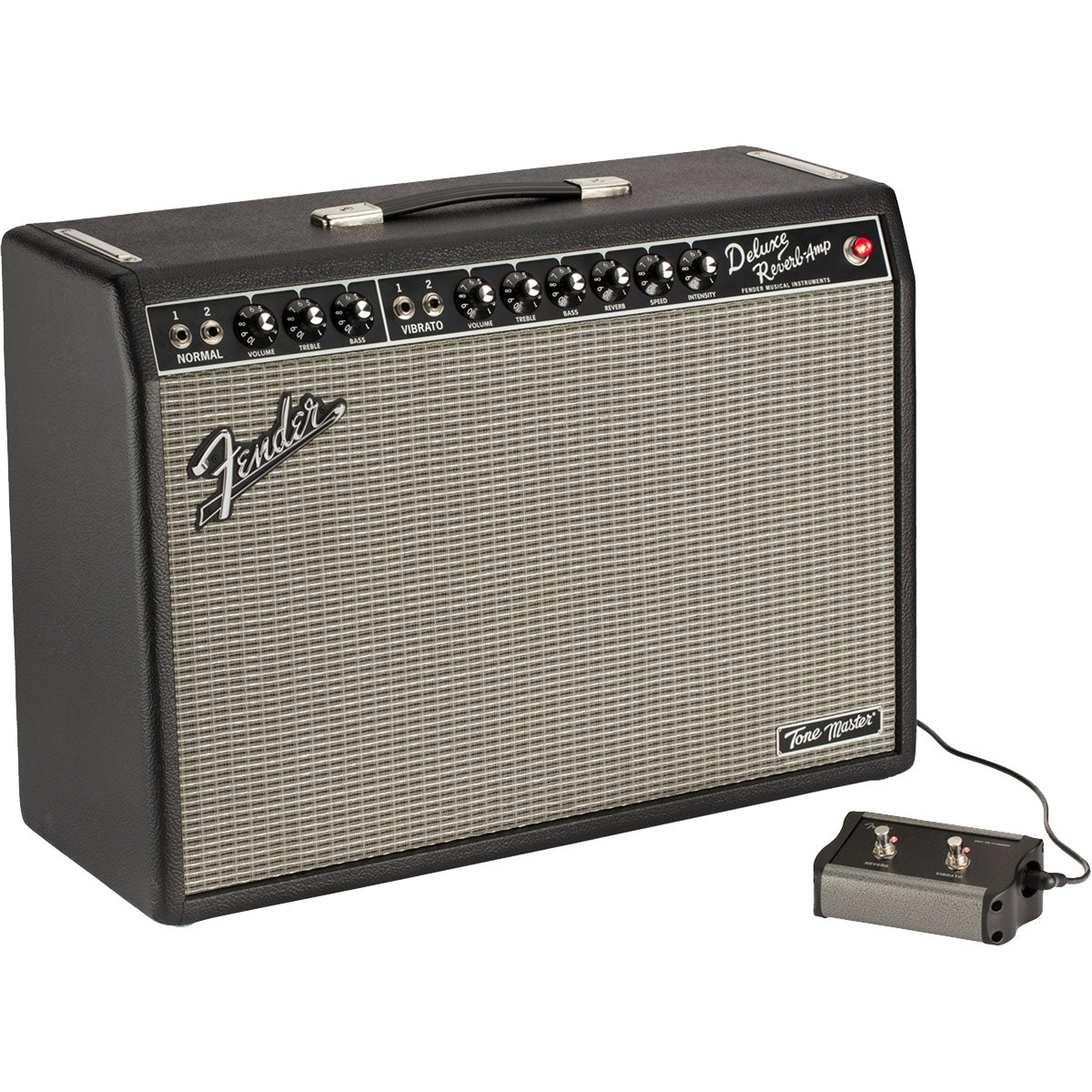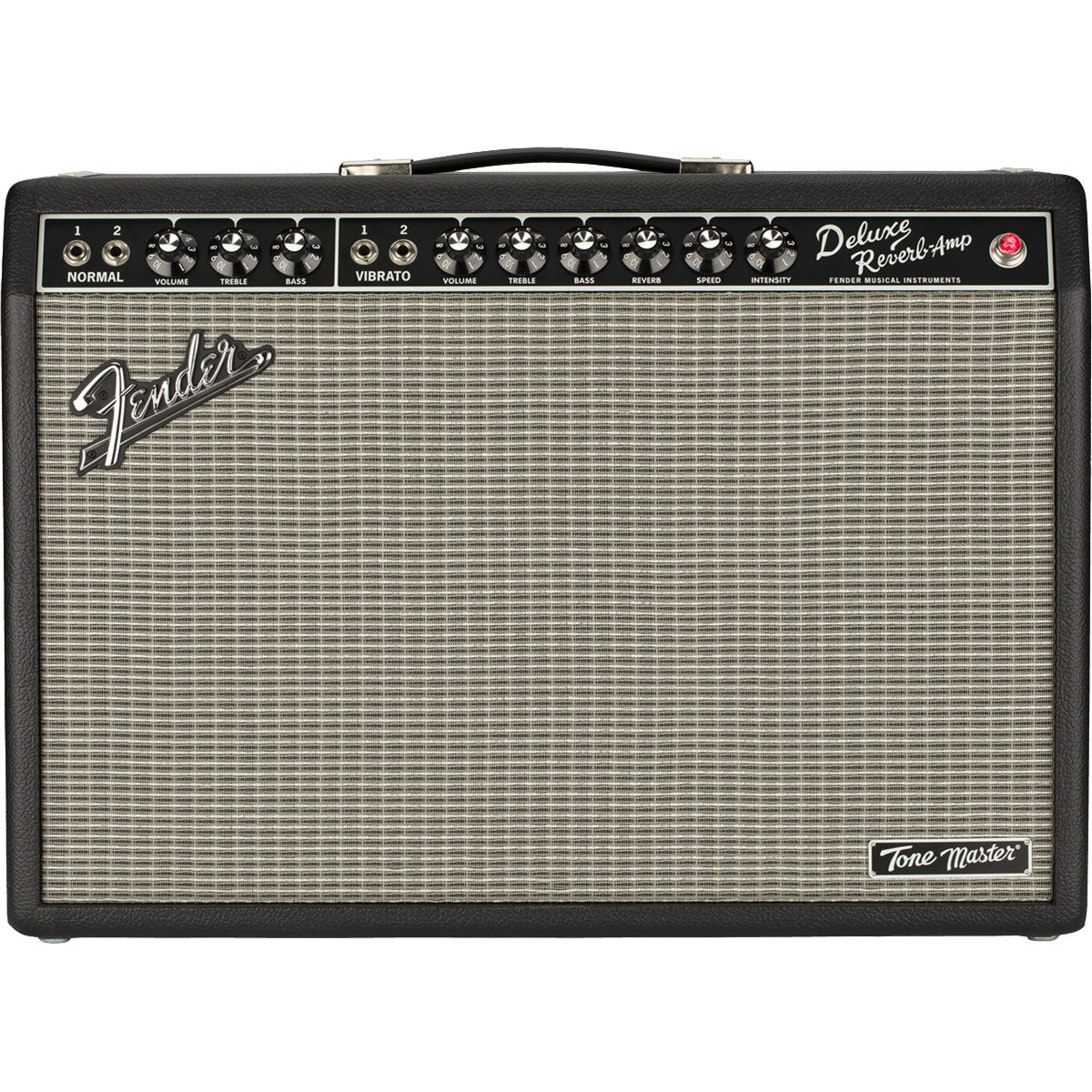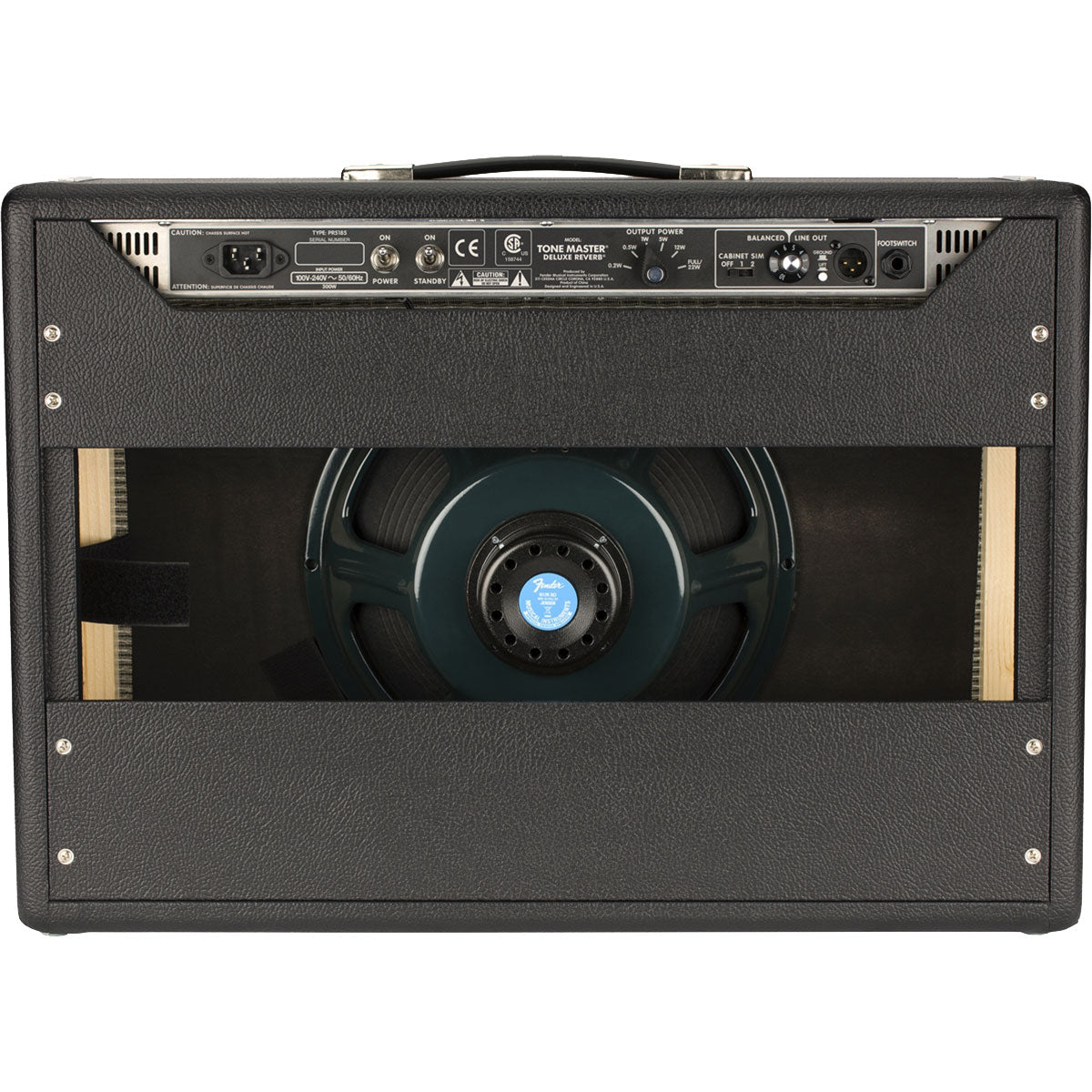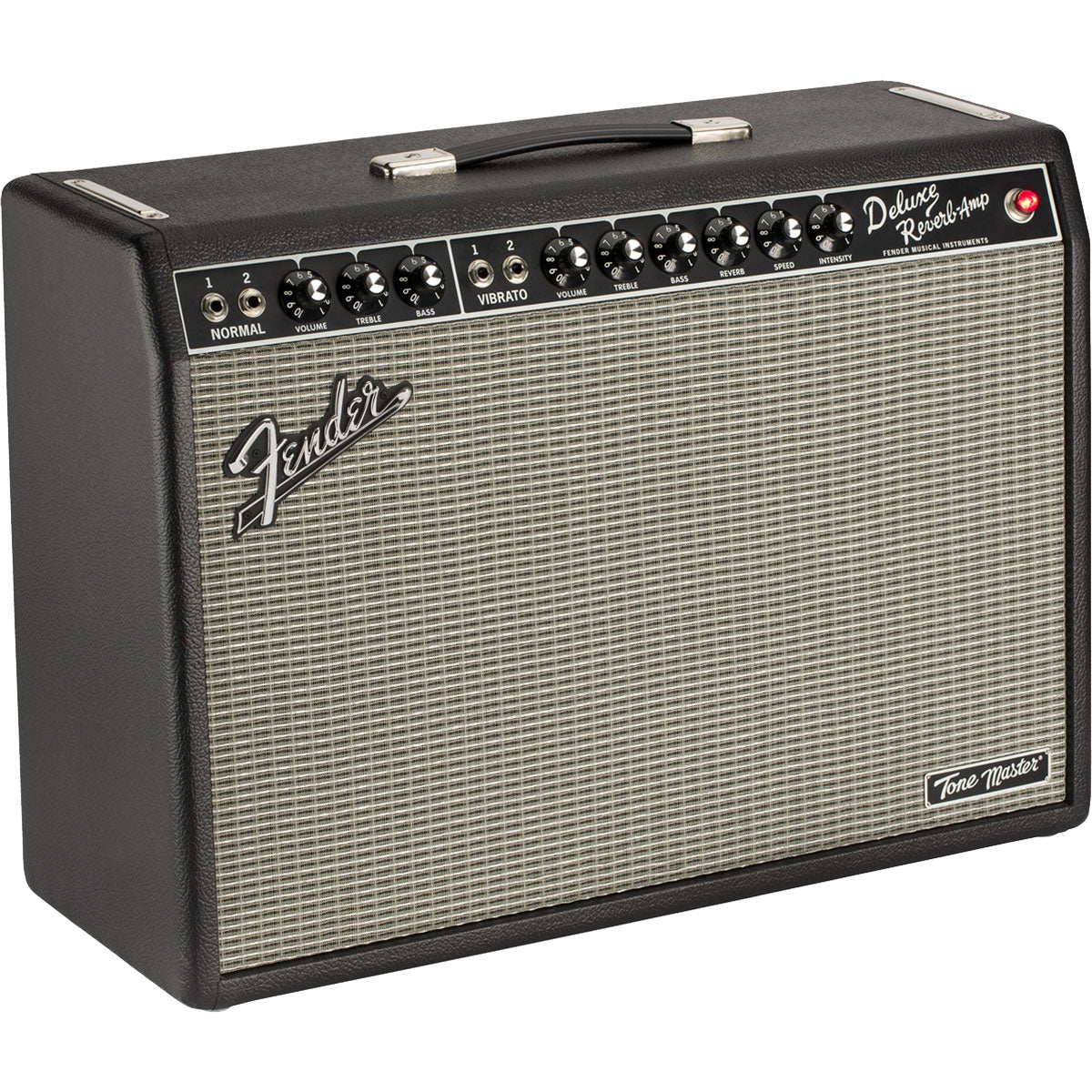 Fender Tone Master Deluxe Reverb Guitar Amplifier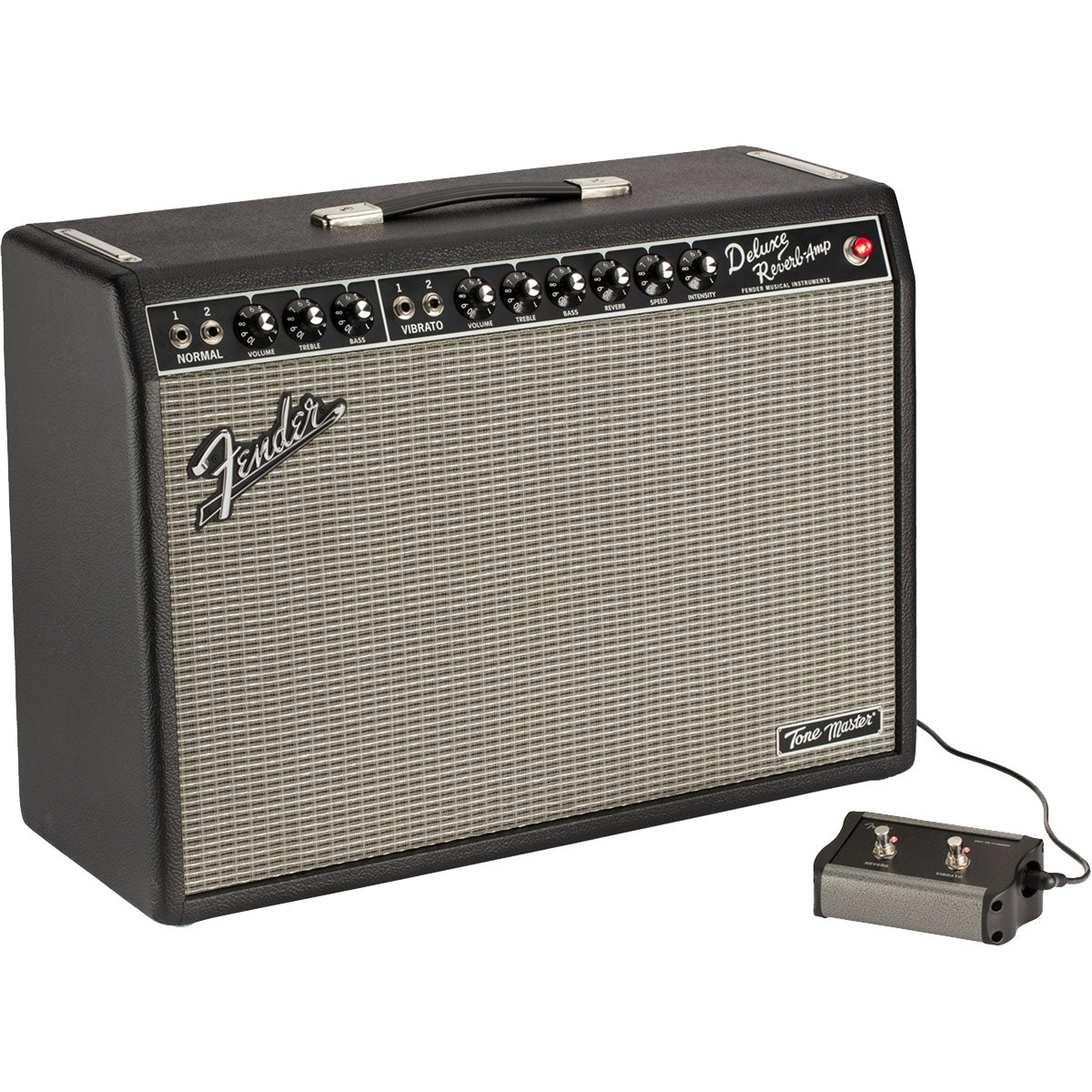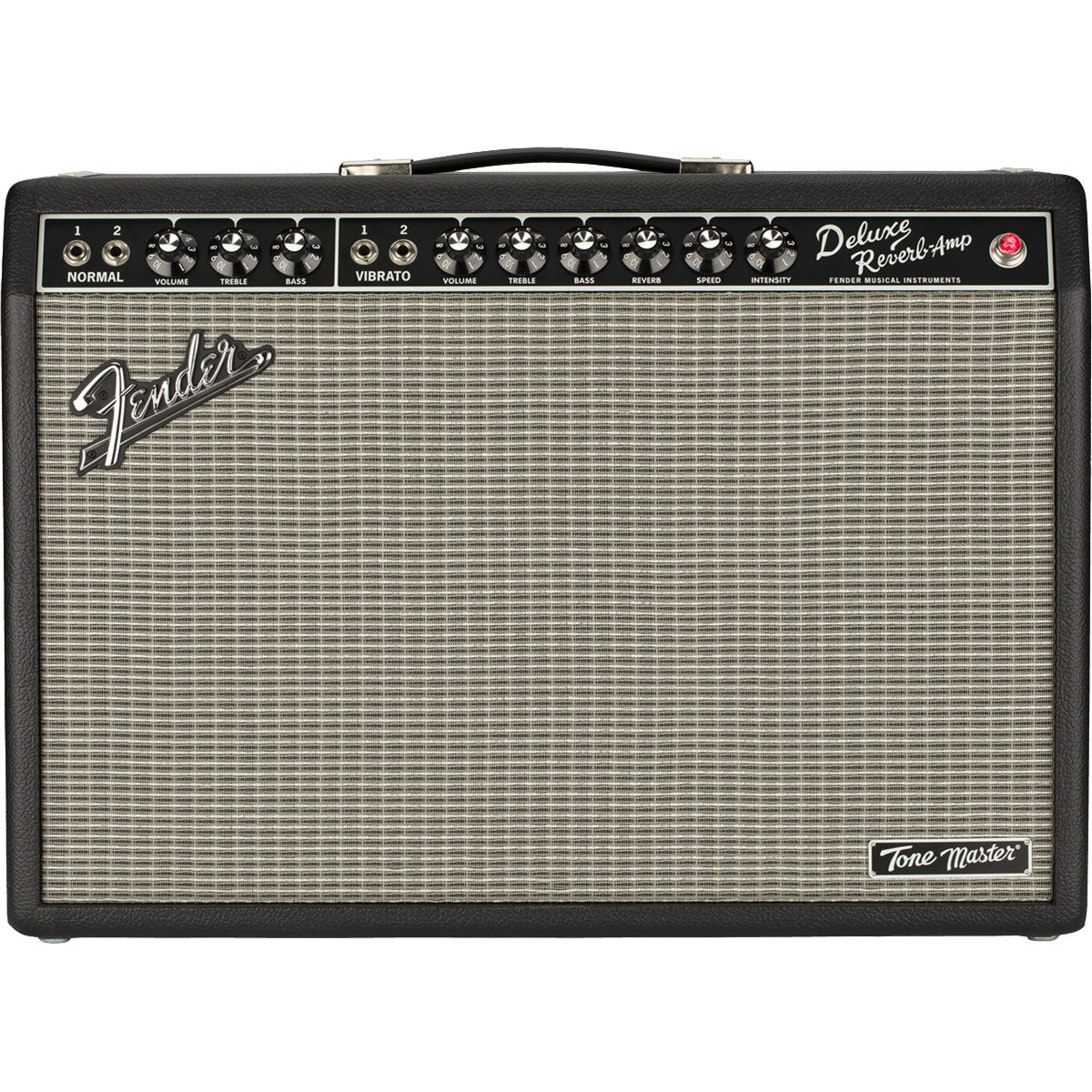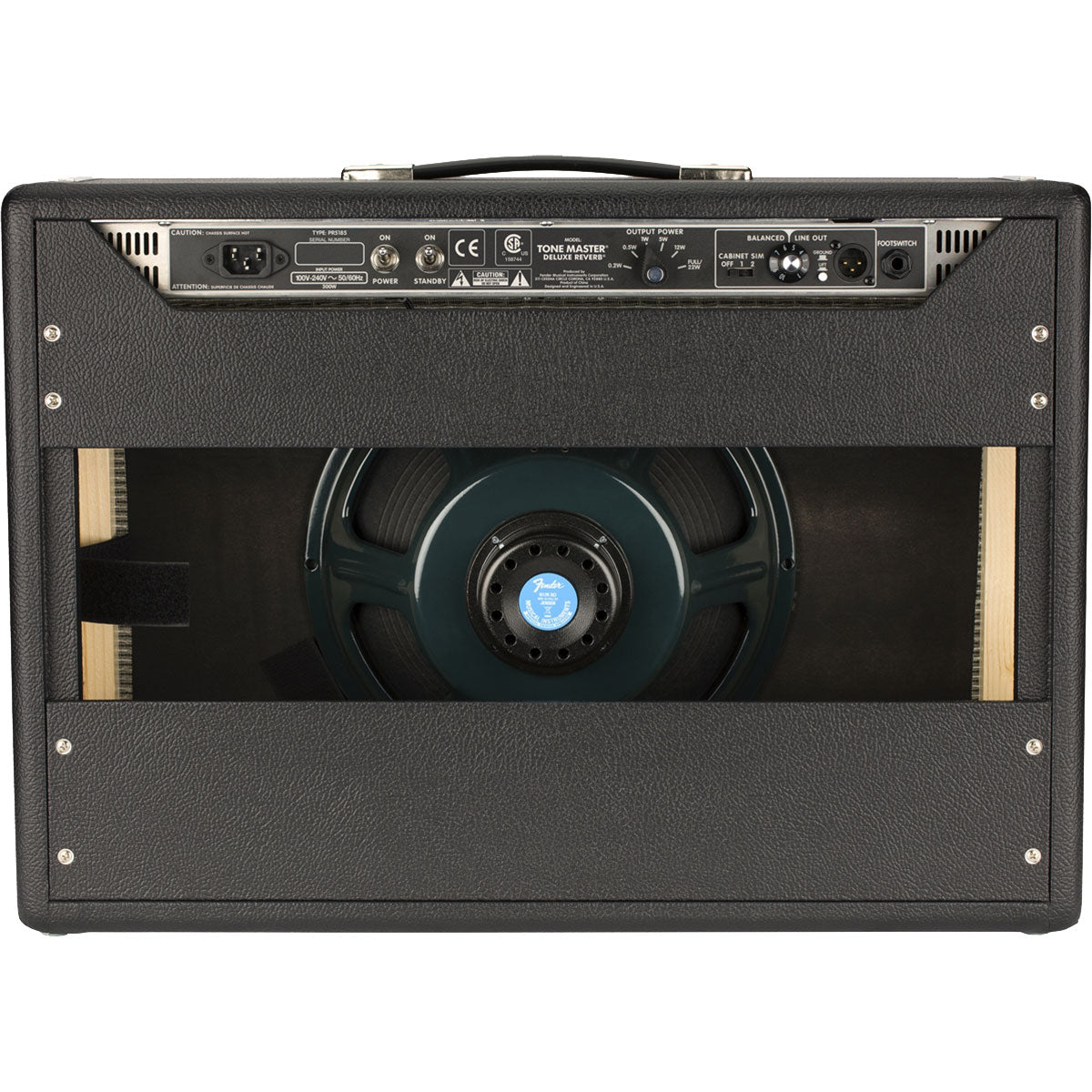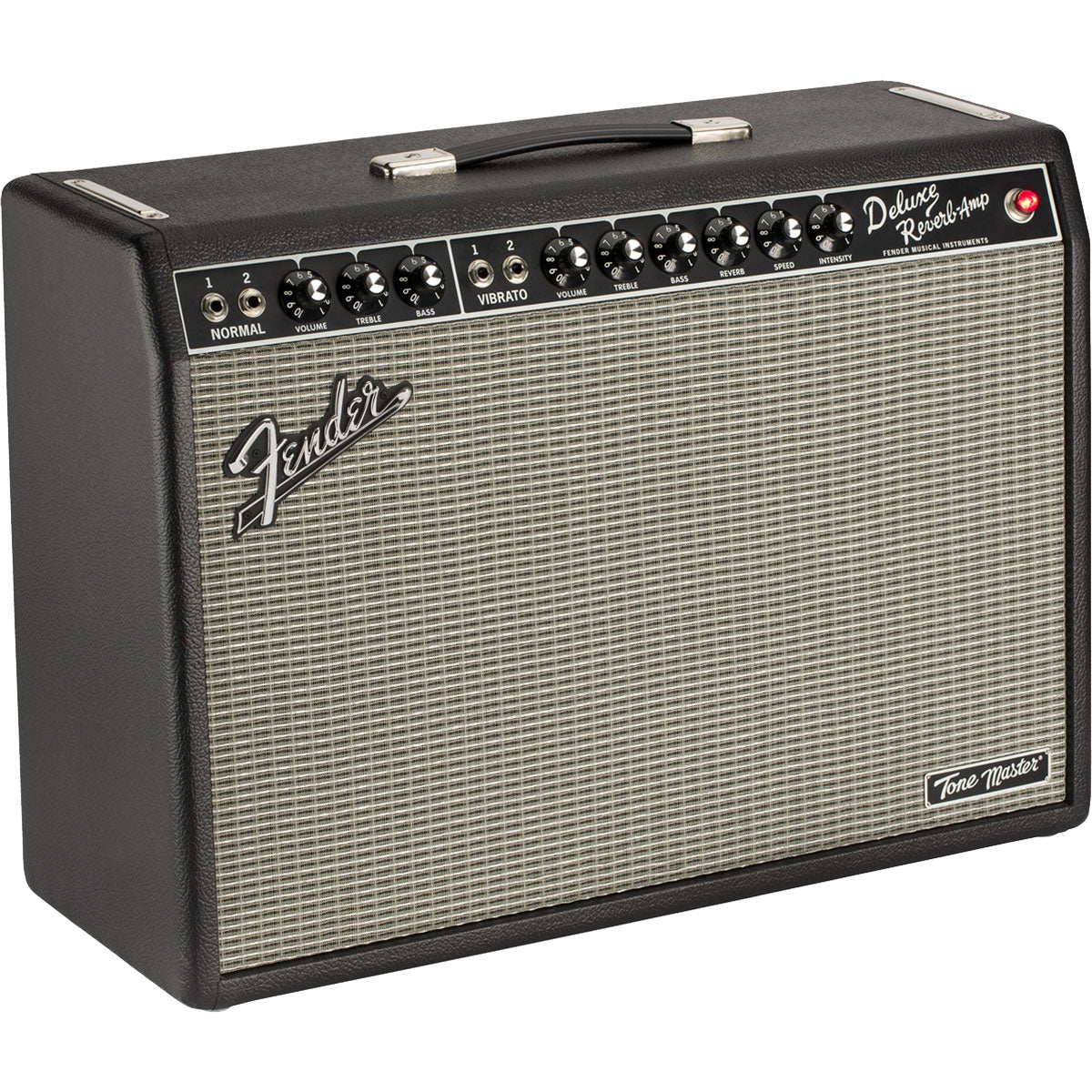 Fender Tone Master Deluxe Reverb Guitar Amplifier
Fender Tone Master Deluxe Reverb Blonde amplifier uses massive digital processing power to achieve a single remarkable sonic feat: faithfully modeling the circuitry and 22-watt power output of an original Deluxe tube amp. A high-performance 100-watt digital power amp is used to achieve the headroom and dynamic range of a real vintage Deluxe tube amp. The resonant pine cabinet is paired with a single Jensen N-12K neodymiuym speaker and the result is tubeless Deluxe Reverb tone, volume and dynamics virtually indistinguishable from the all-tube original. The amp model has been modified to remove the virtual bright cap on the vibrato channel, which gives modern players greater tonal flexibility when using distortion and overdrive pedals. Additionally, the reverb control now provides easier fine tuning at lower settings. Perhaps most notably, even with all these features and more Tone Master Deluxe Reverb is in fact about only half the weight of an all-tube Deluxe.
Front panel features give guitarists a playing experience identical to the tube version, including Fender's world-standard reverb and tremolo effects. Additional rear-panel features deliver modern convenience and flexibility, including an output power selector for full power and five attenuated settings, balanced XLR line output with impulse response cabinet simulations captured with Shure SM57 and Sennheiser MD421 microphones, mute switch for silent stage or recording use, USB port for firmware upgrades and more.
Jensen N-12K neodymium speaker
Normal and vibrato channels, each with two inputs
Rear-panel output power selector for full power and five attenuated settings
Balanced XLR line output with two impulse response (IR) cabinet simulations, level control and ground switch
Lightweight, resonant pine cabinet
Power jewel illuminates in different colors for normal operation, warmup and mute/silent mode
USB port for firmware upgrades
Cover and two-button footswitch included
Legendary Deluxe tone
This amp features the most accurate emulation of Fender's original Deluxe Reverb. It sounds like the original without the extra weight and maintenance.
Custom Jensen Neo speaker
Designed to match the traditional C12K speaker, the Jensen N-12K Neo speaker is engineered using lightweight neodymium magnets.
Onboard tremolo and reverb
Fender's powerful convolution-based technologies recreate the classic reverb and tremolo effects that made its amps famous and inspired new genres of music.
Rear panel features
This amp's rear panel is packed with useful controls and connections: line output with level control, ground lift switch and a three-way IR cabinet simulation switch to select various microphone options.
Solid pine cabinet
Lighter than plywood, solid pine is a traditional Fender cabinet material from the 50s and 60s, making for more resonant and more 'musical' speaker cabinets.
6-way power attenuator switch
Enjoy full, natural tone at almost any volume, from a full 22W of Fender power down to bedroom- and apartment-friendly 0.2W.

SKU
FEN-2274100000
MPN
Tone Master Deluxe Reverb
Vendor
Fender
Amp Format
Combo
Amp Type
Digital Modeling
Included From Manufacturer
Fender 2-button Tone Master footswitch
Amp cover
Power cord
Mpn
2274100000
Product Unique Features
Rear-panel output power selector for full power and five attenuated settings
2 × impulse response (IR) cabinet simulations
USB port for firmware upgrades
Speaker Config
1x12
Wattage
100 Watts
Amplifier Application
Electric Guitar
Amplifier Models
Fender Deluxe tube amp
Number of Channels
Normal channel with 2 inputs
Vibrato channel with 2 inputs
Effects
Reverb
Tremolo
Effects Loop
No
Equalization (EQ)
Treble knobs in both Normal and Vibrato channels
Bass knobs in both Normal and Vibrato channels
Footswitch
Included Fender 2-button Tone Master footswitch
Audio Inputs
2 × 1/4" Normal channel inputs
2 × 1/4" Vibrato channel inputs
Audio Outputs
Balanced XLR line out
Power
100W
Product Weight
23 lb
Speakers
12" Jensen N-12K Neo
Width
24.1"
Depth
9.28"
Height
17"
Fender® & Squier® Brand Amplifier Products 2-Year Limited Warranty
Fender warrants that the Fender or Squier amplifier product you have purchased shall be free of any defects in parts and workmanship if used under normal operating conditions for a period of two (2) years from the date of purchase or initial lease, including footswitches, covers, speakers, cabinets, handles and cabinet hardware, except vacuum tubes are warranted for a period of ninety (90) days from date of purchase or initial lease ('Limited Warranty'). This Limited Warranty applies only to the original retail purchaser or lessee when purchased or leased from an Authorized Fender Dealer and is subject to the limitations set forth herein.
Please retain your original sales receipt, as it is your proof of purchase validating this limited warranty.
Ground shipping is FREE for all orders $99 and up.