Skip product carousel
Special Offer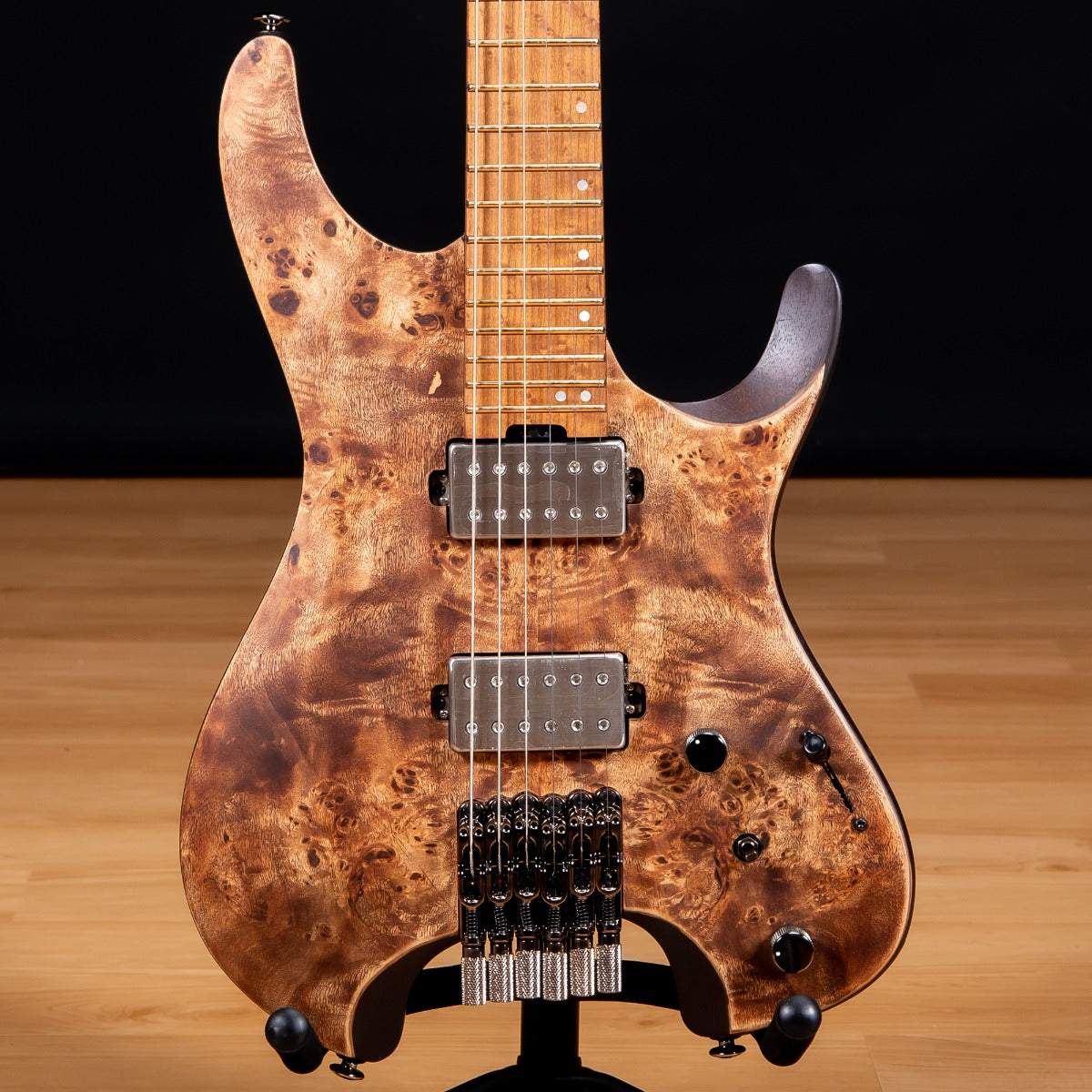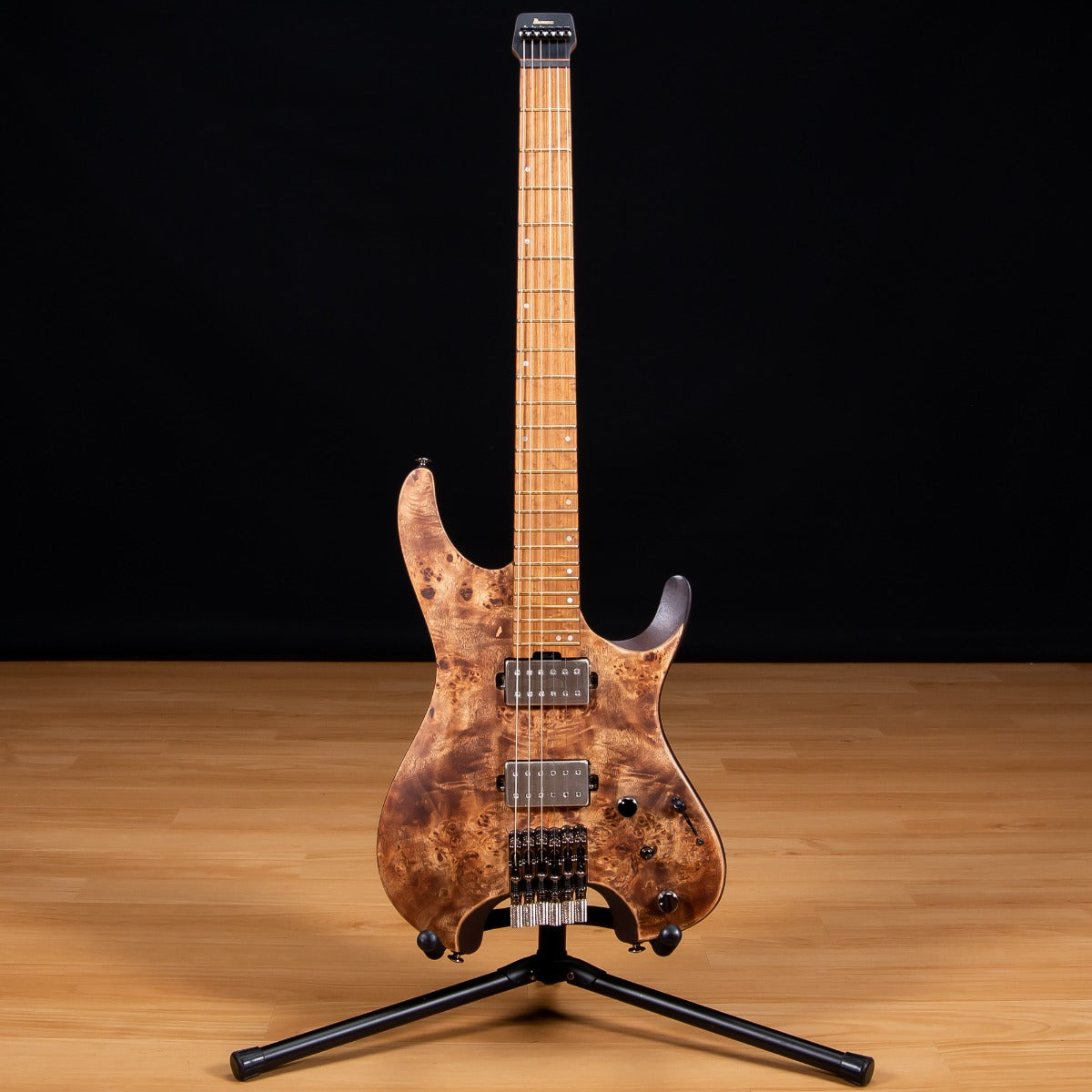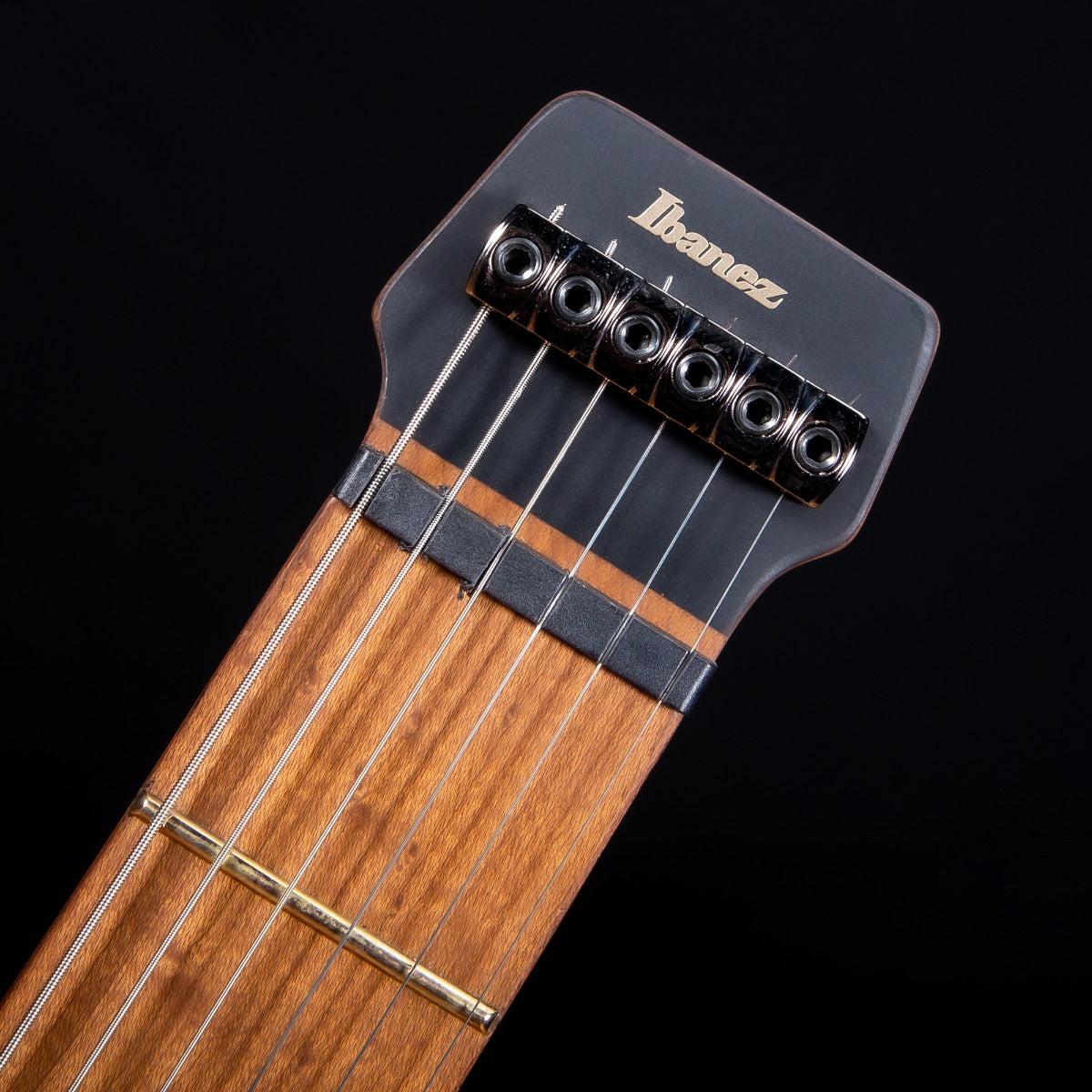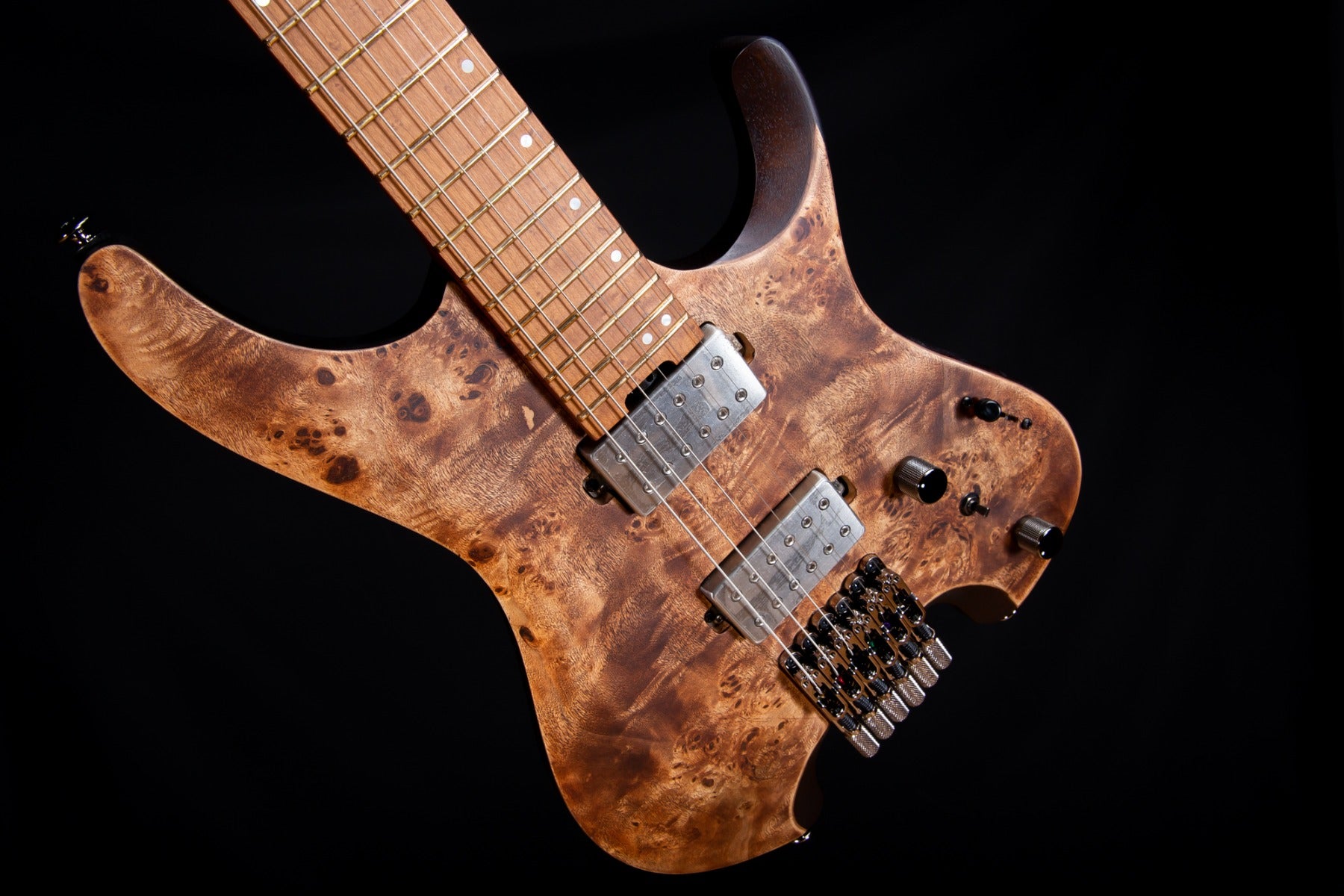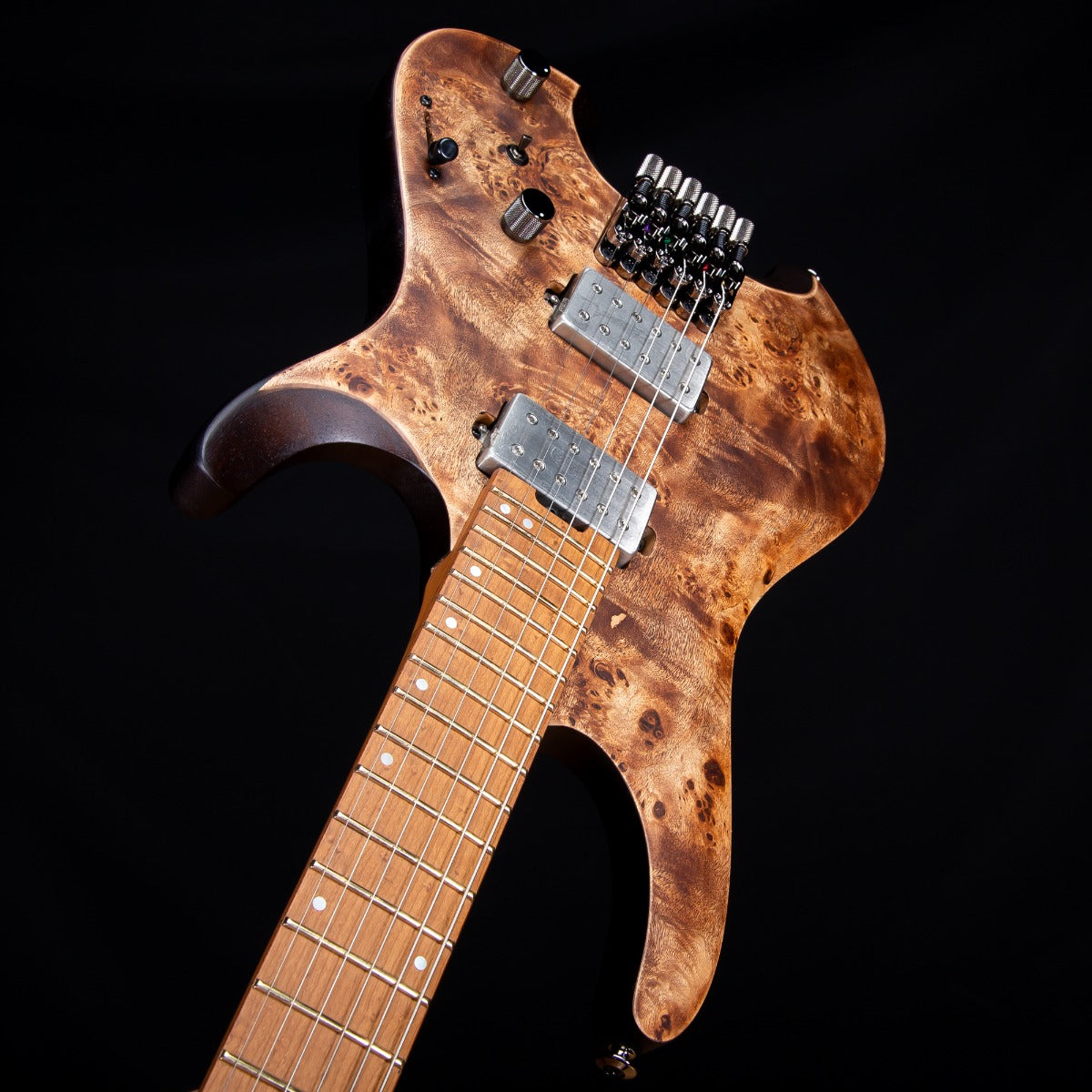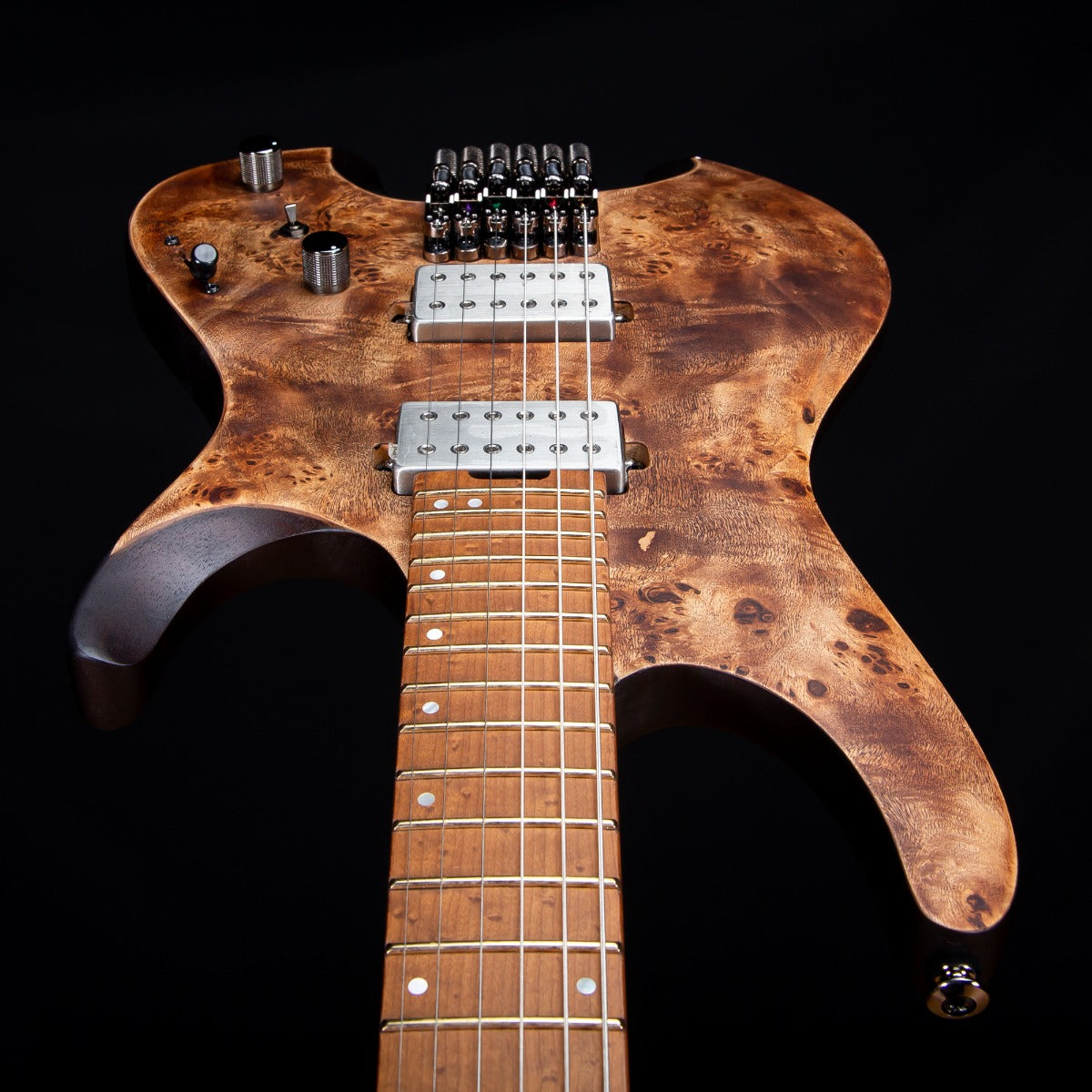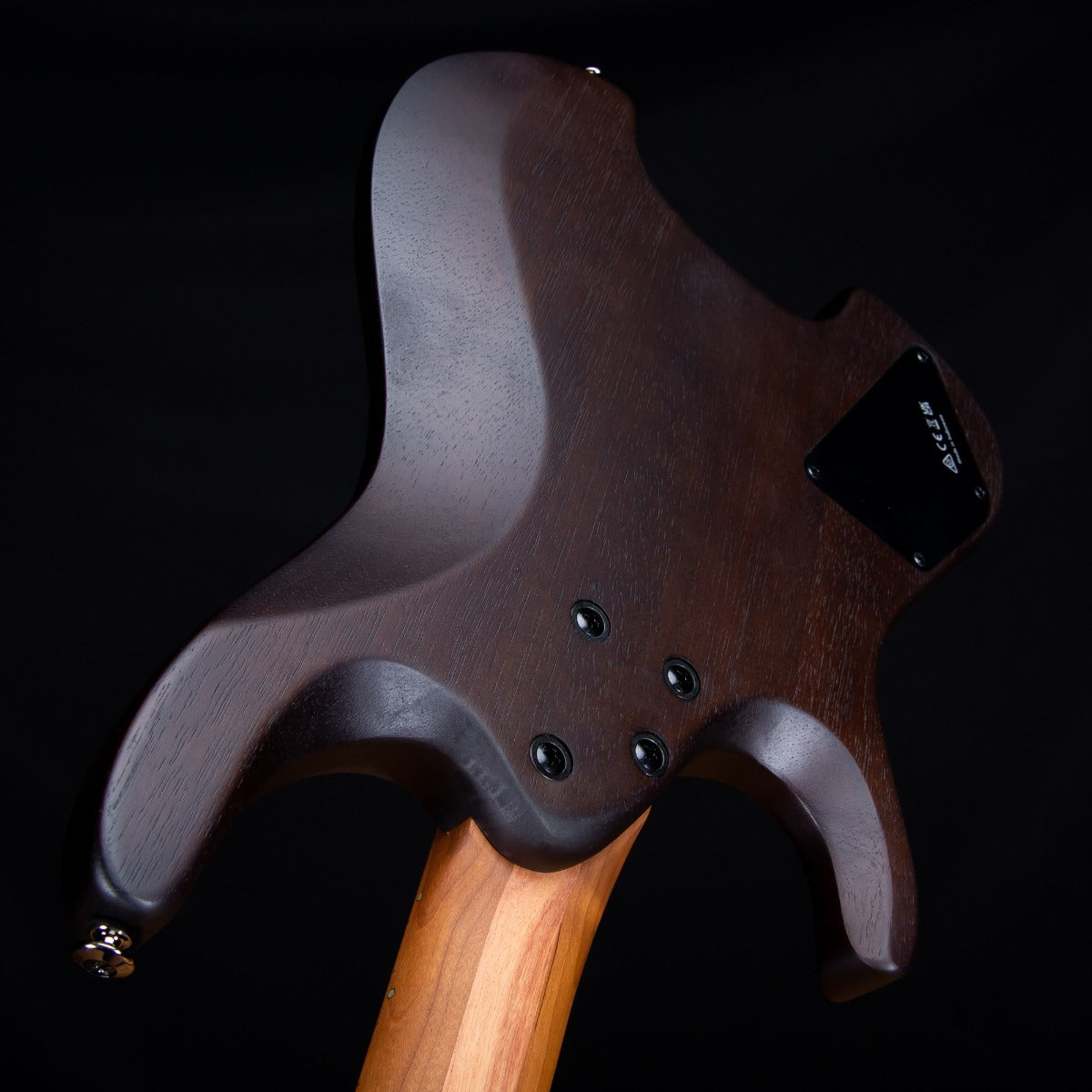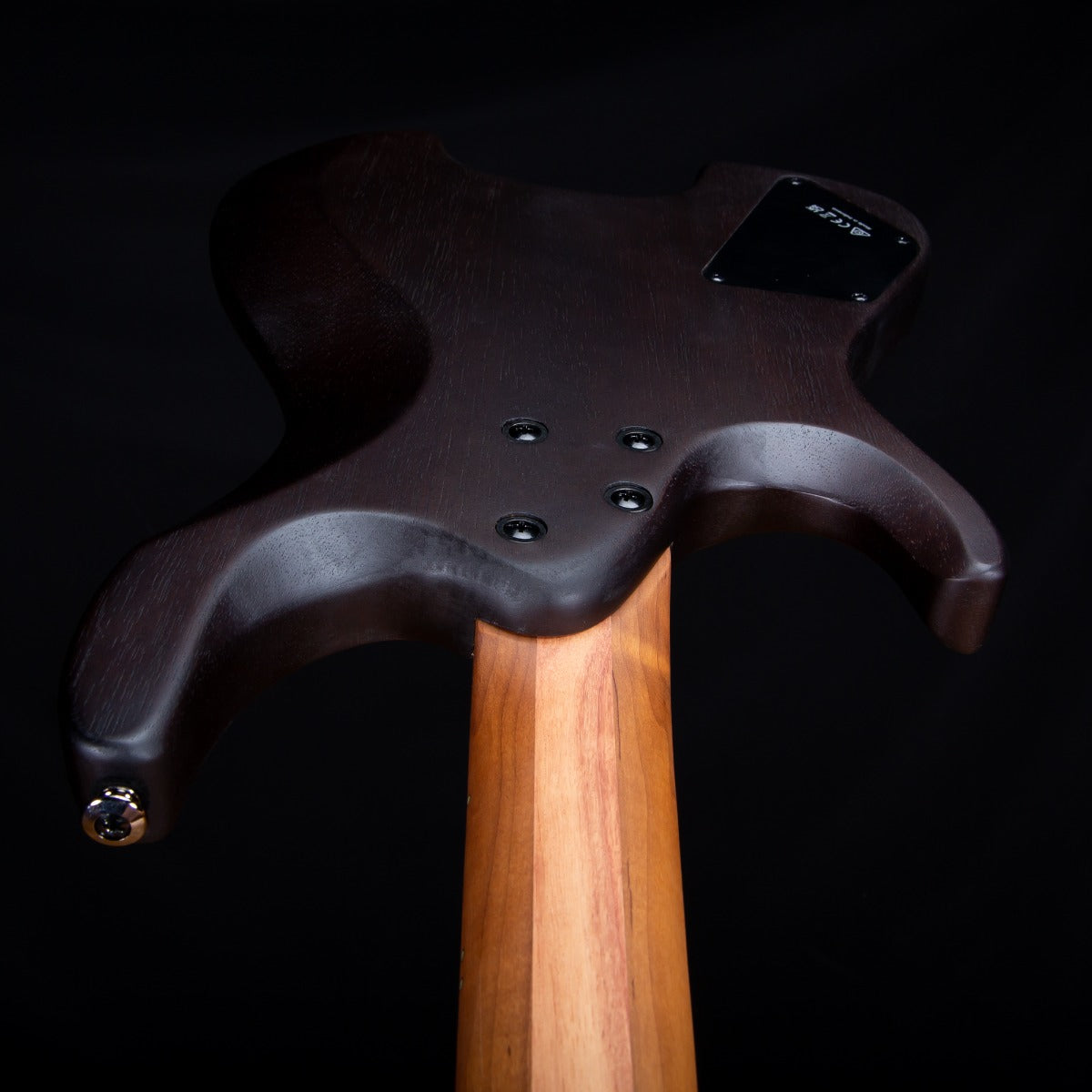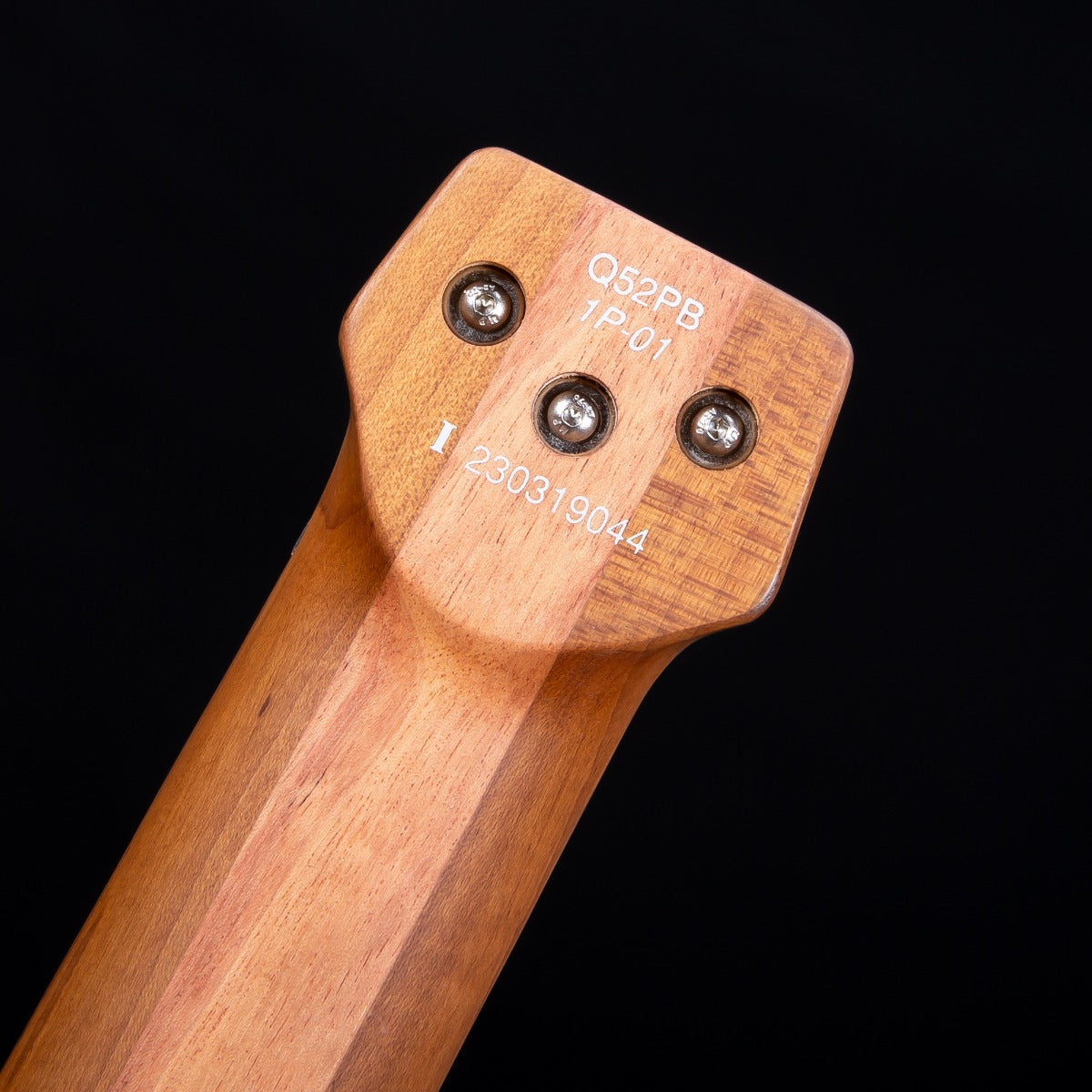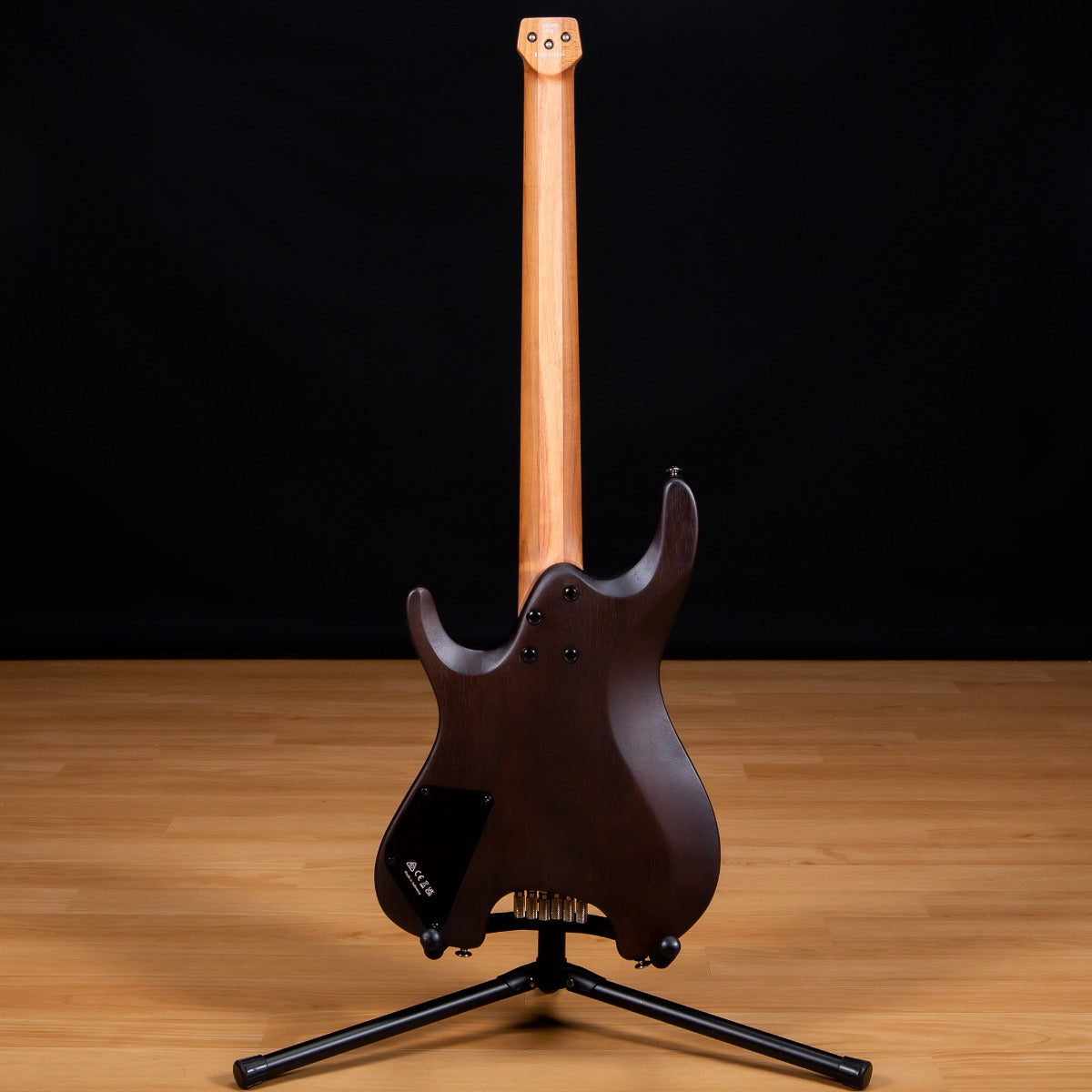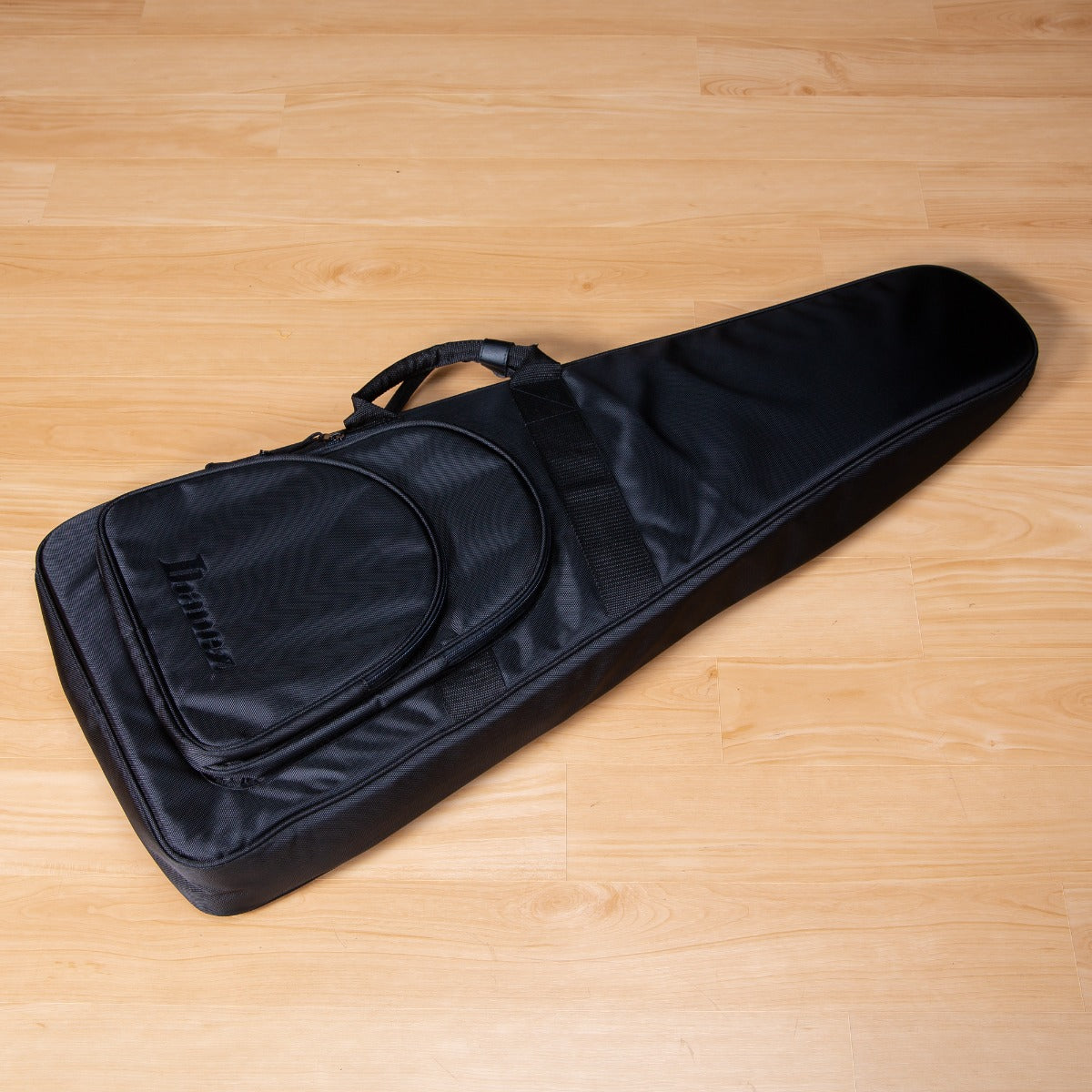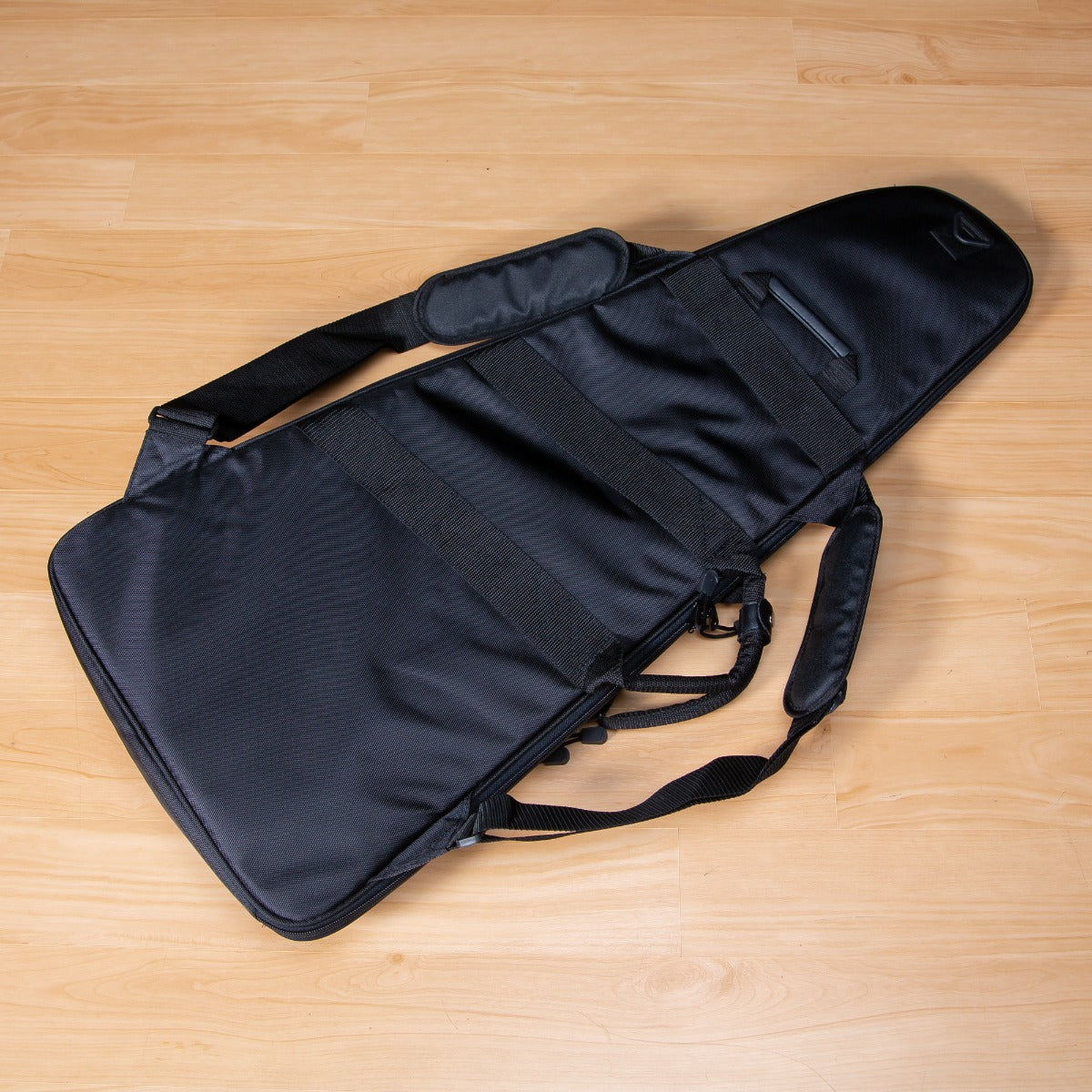 Serial Number: I230319044
Weight: 4.45 lbs.
Ibanez Q52PB Headless Electric Guitar - Antique Brown Stained SN I230319044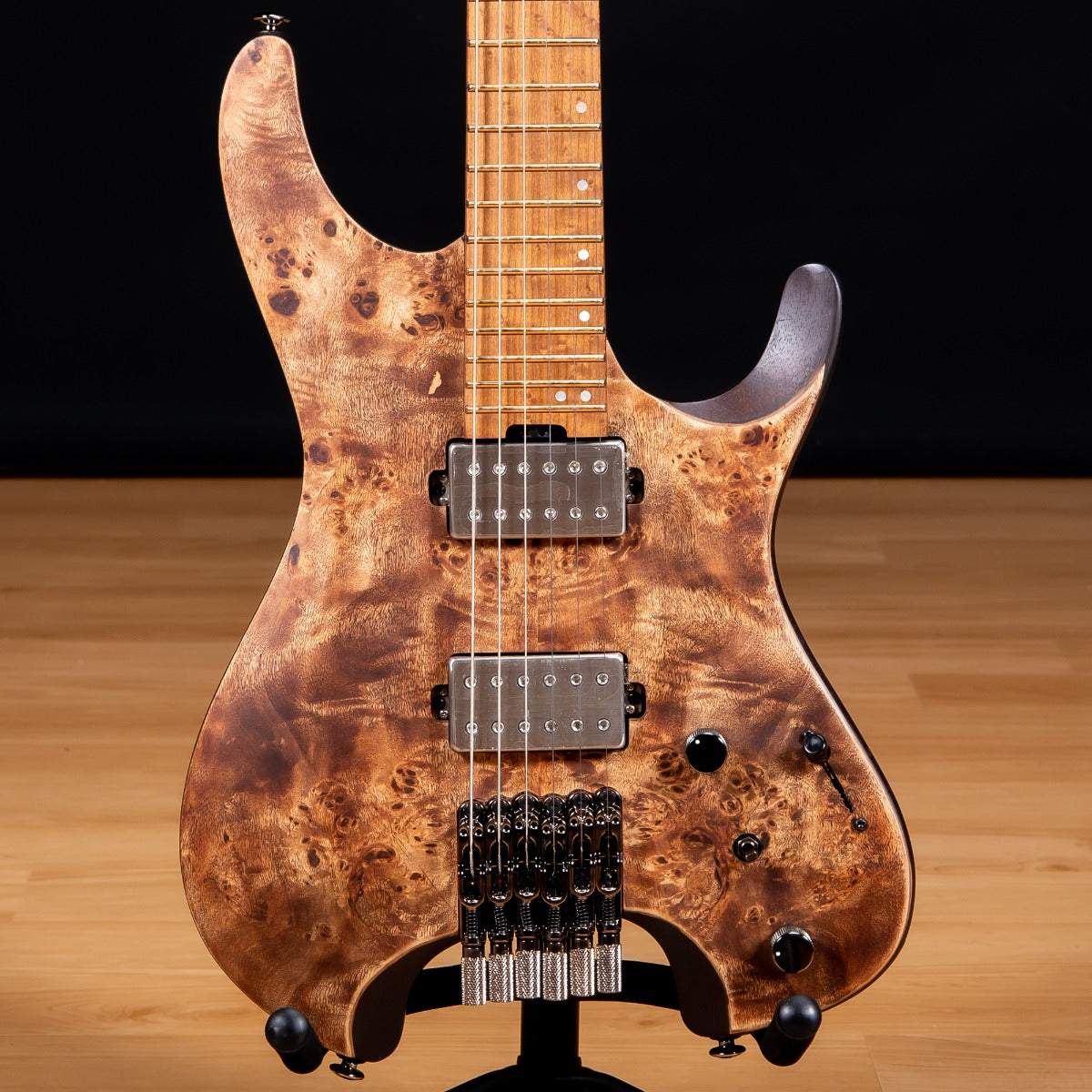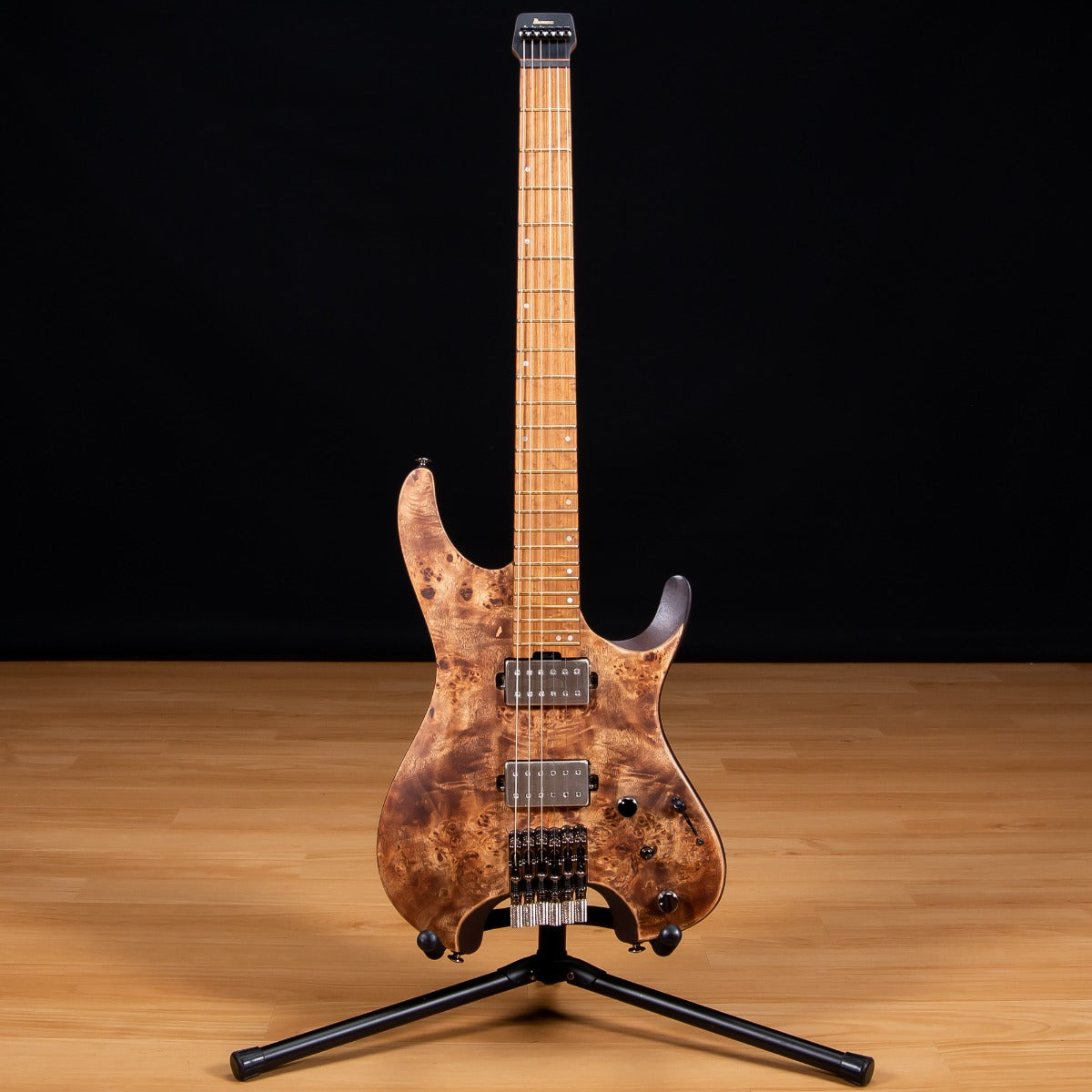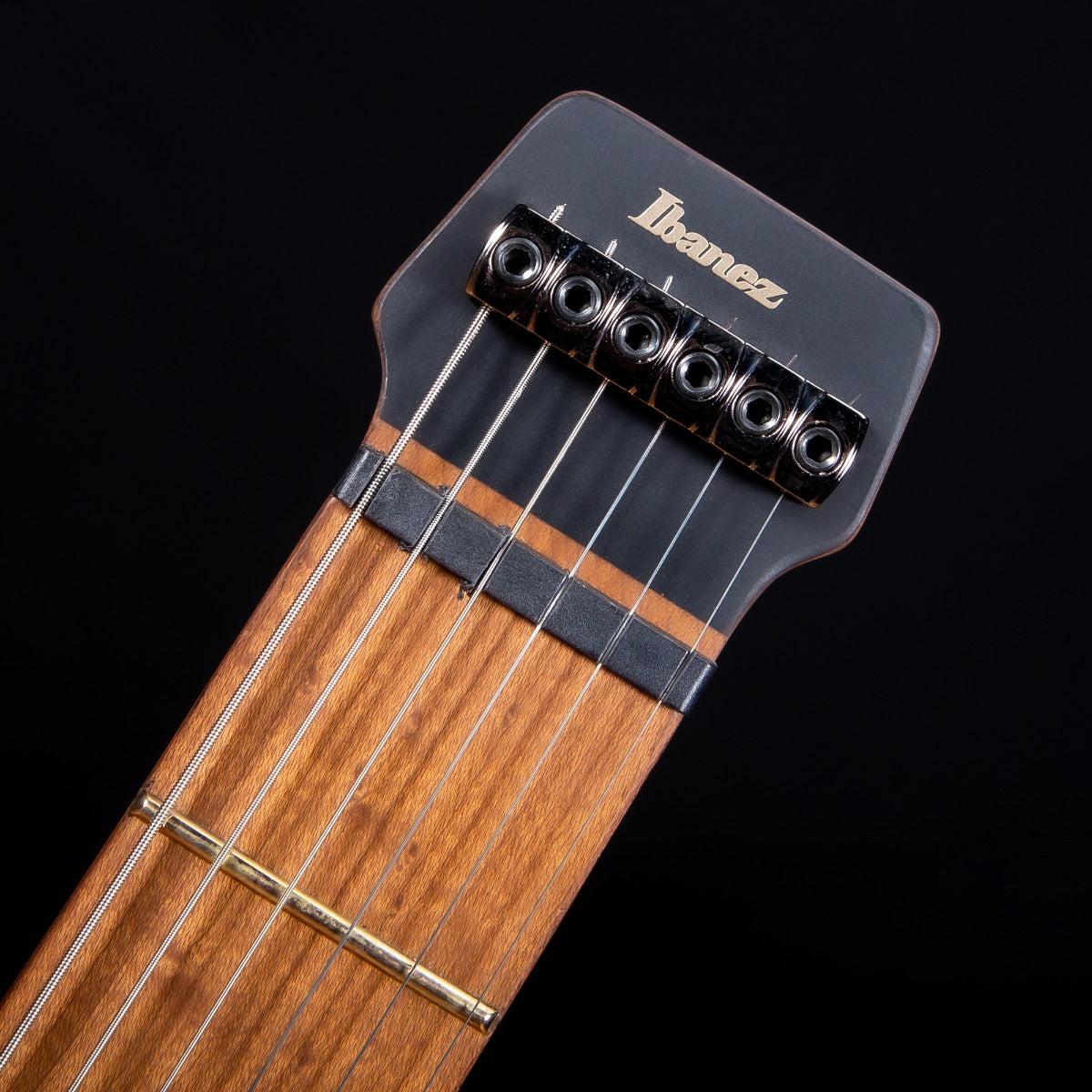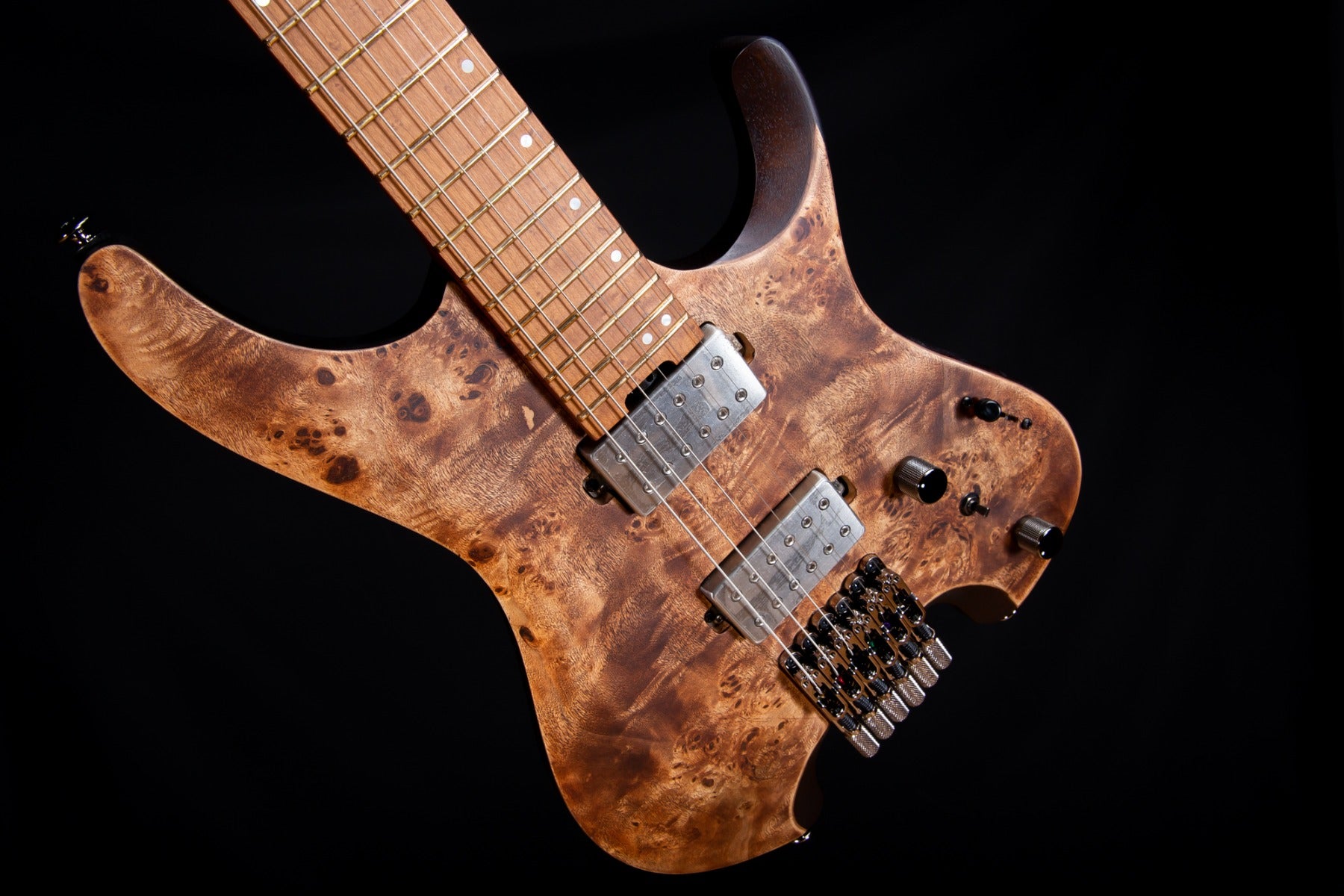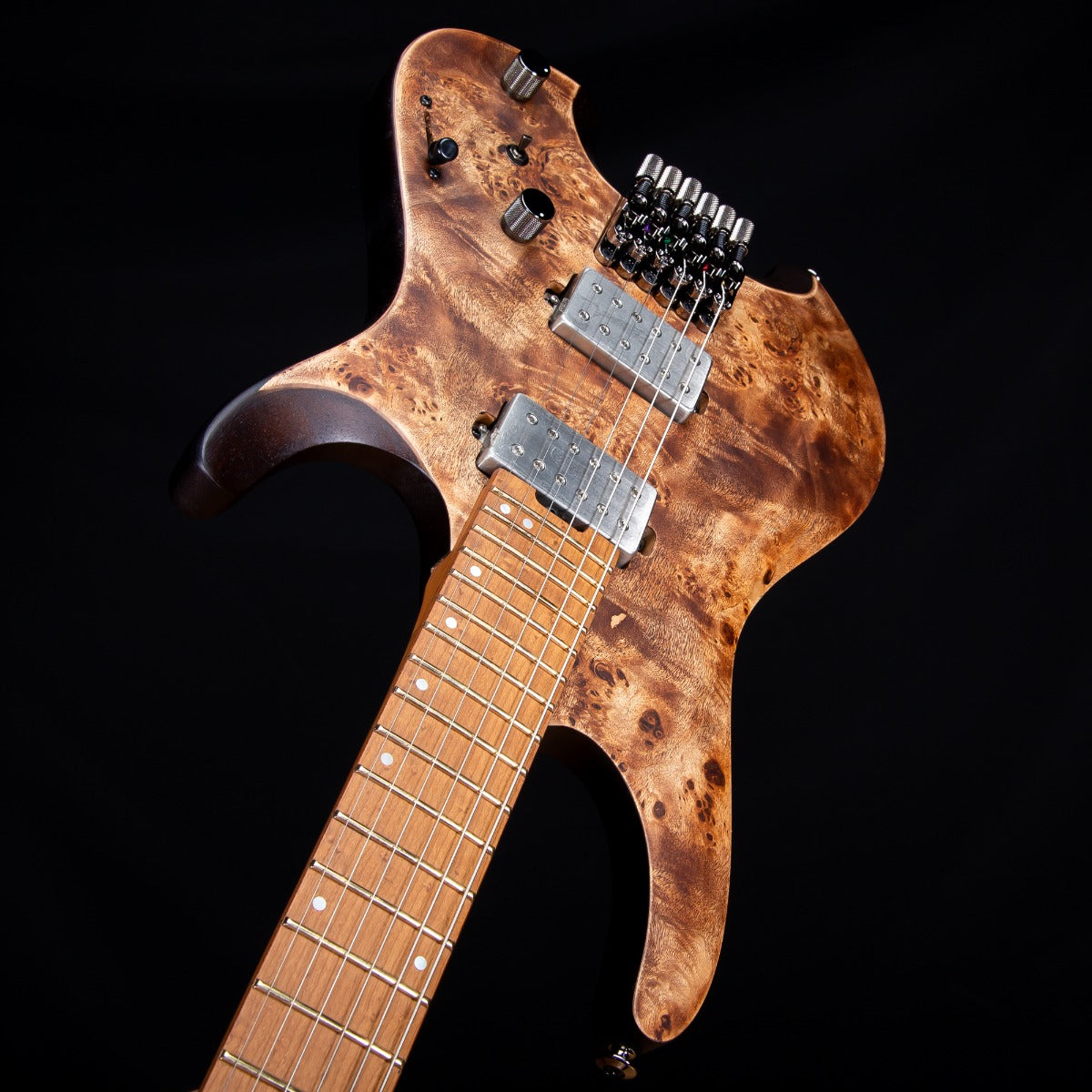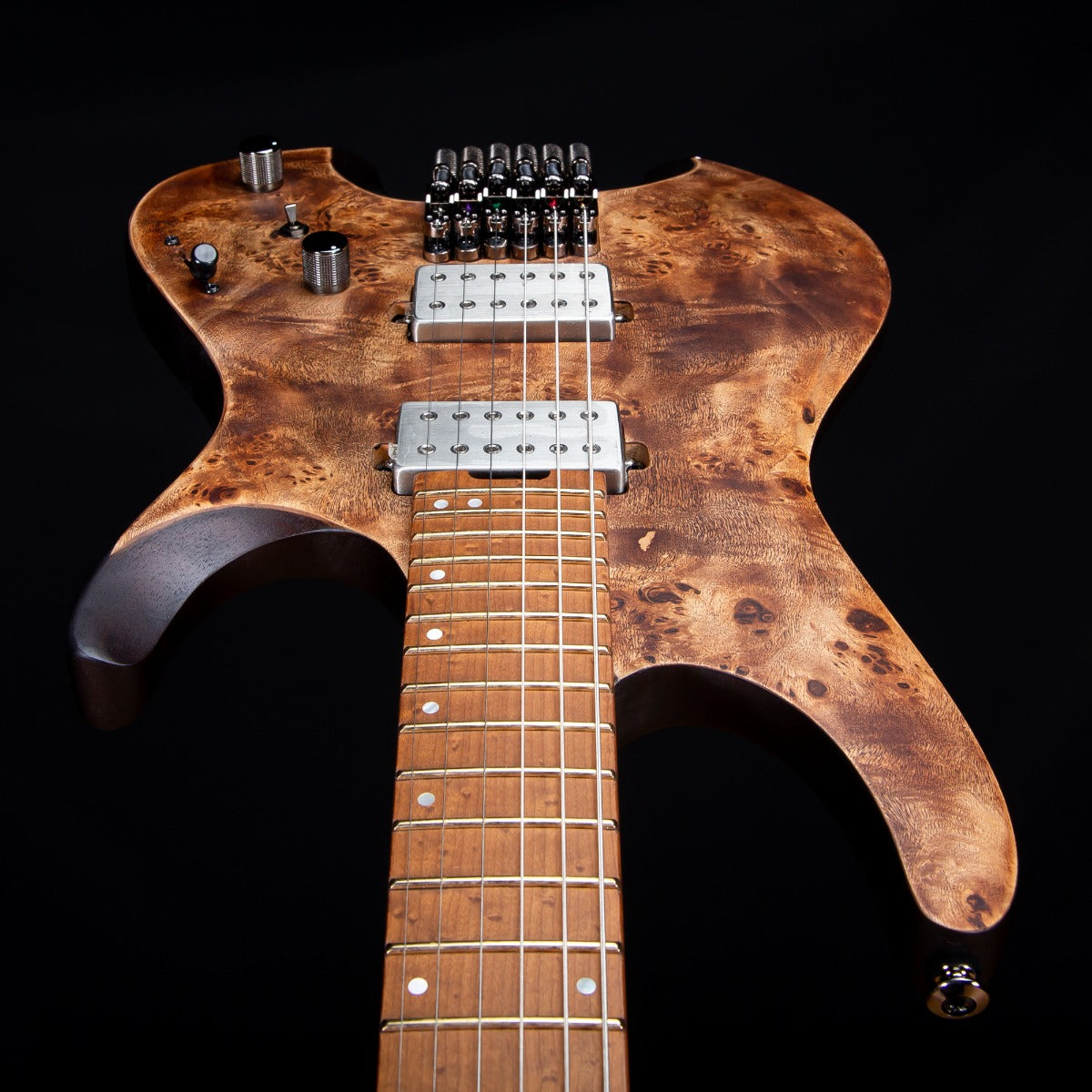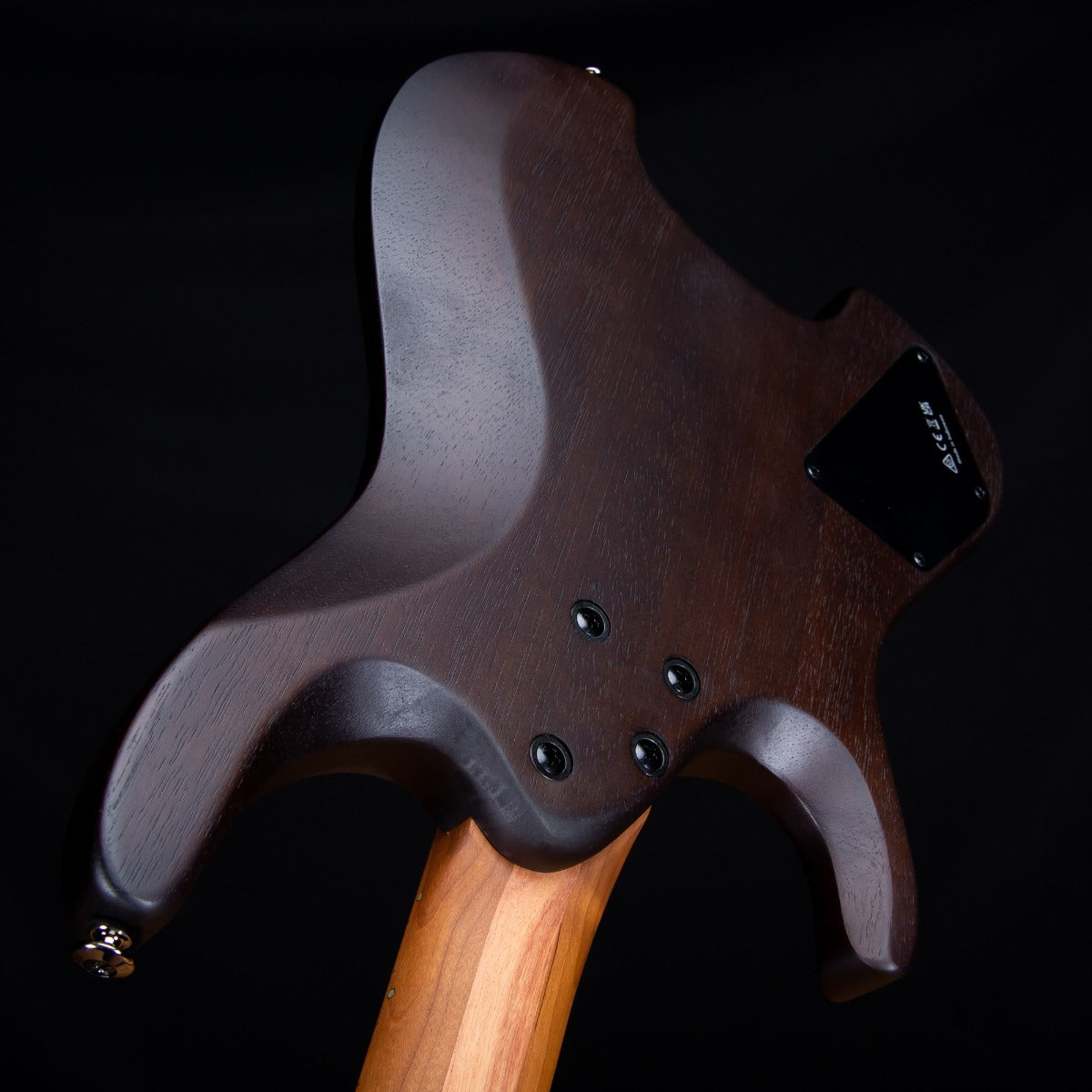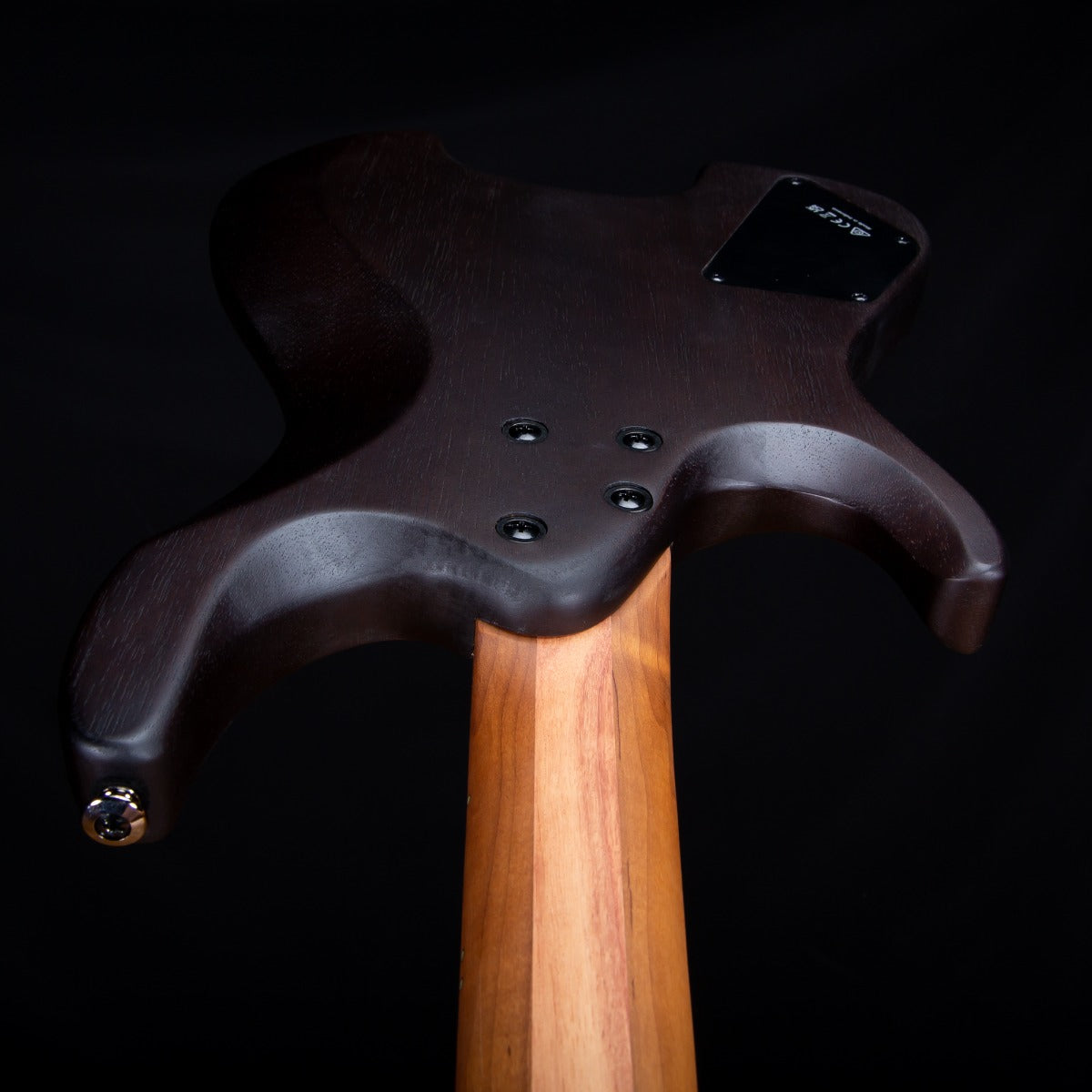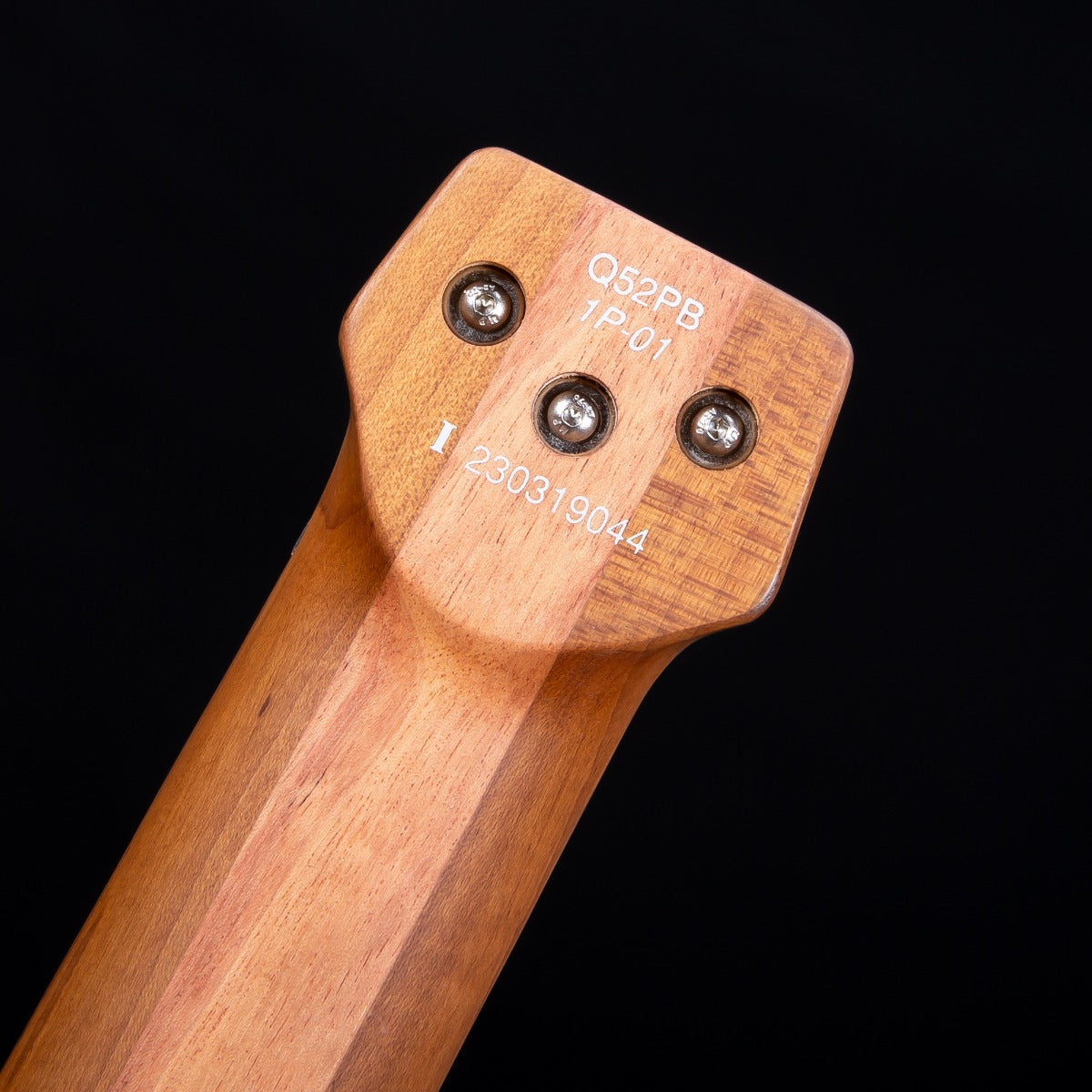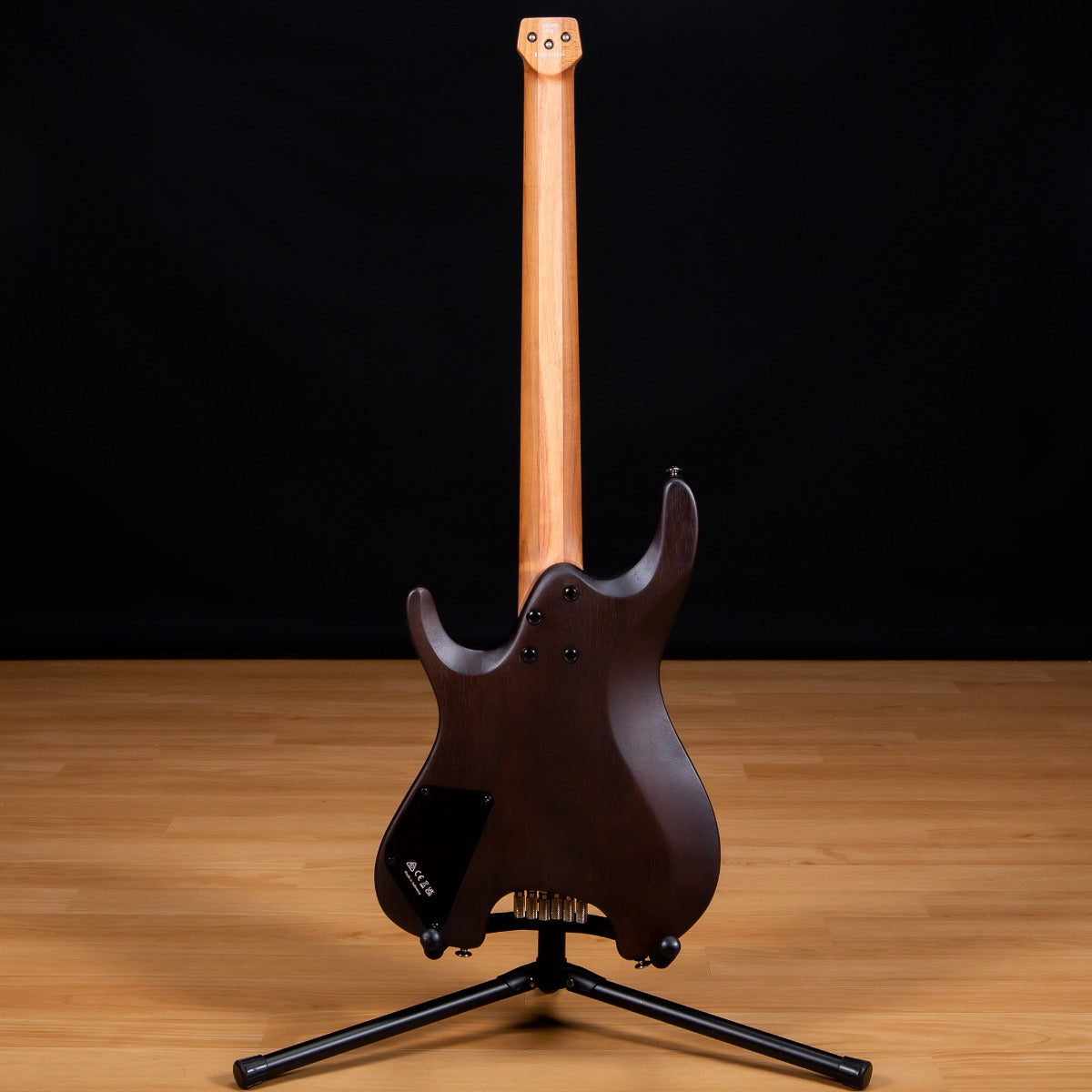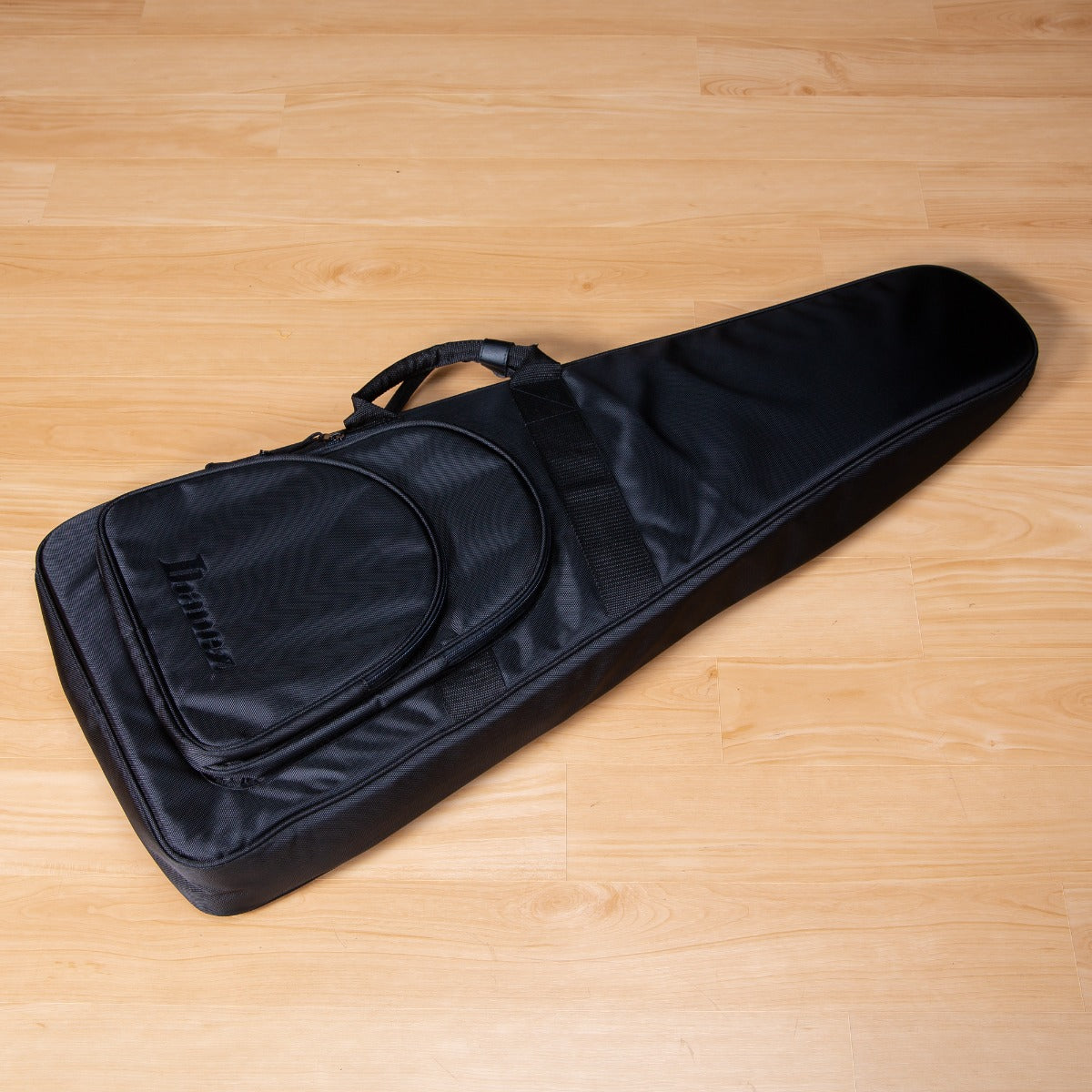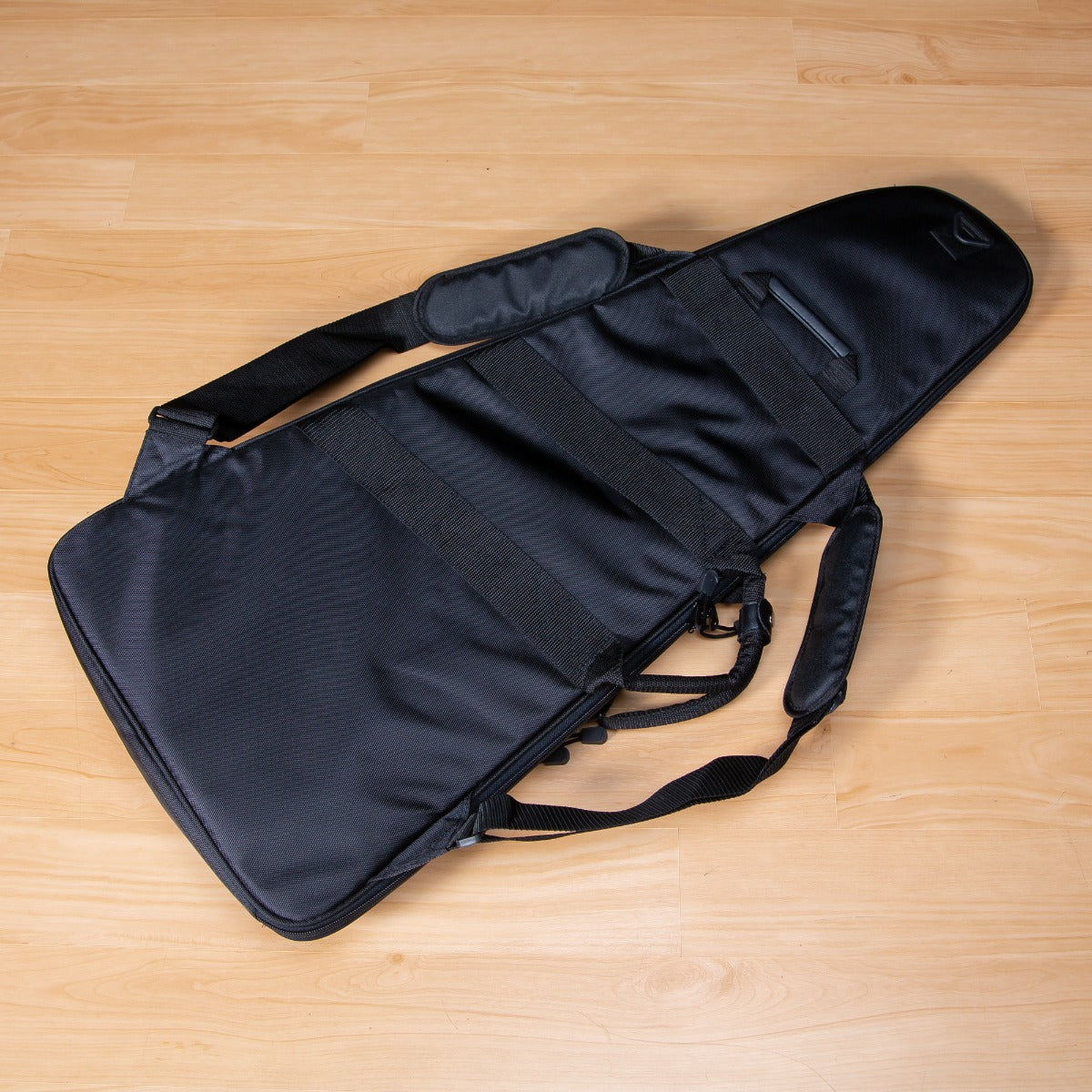 Ibanez Q52PB Headless Electric Guitar - Antique Brown Stained SN I230319044
With new developments in instrument technology, the prominence of more technical playing styles, and players' desire for lighter, more portable instruments, today's headless guitars are pushing far beyond designs of the past. However, even with all these advancements, Ibanez still saw an exciting opportunity in this space. The Q or Quest series is an entirely new concept for Ibanez. The "Quest" in this case was to not just to adapt an existing instrument into a headless design, but to develop an entirely new guitar from the ground up. This range features a number of unique elements intended to maximize tone, performance, and playing comfort. These include, custom designed R1 single coil and Q58 humbucker pickups, a new Mono-Tune bridge, and a proprietary custom string locking mechanism. The QX subseries is also equipped with innovative 8-degree inward slanted frets, uniquely tailoring their ergonomics to the benefit of highly technical players. Ultimately, this series offers a diverse and versatile enough feature set to attract not only the modern, technical guitarist, but also players who may have never even considered a headless guitar before. Regardless of genre, Q (Quest) allows guitarists of every background to question the full scope of their creative possibilities.
Wizard C 3pc Roasted Maple/Bubinga neck
Poplar Burl top / Nyatoh body
Q58 H-H pickups
Custom string lock
Mono-Tune bridges
dyna-MIX10 switching system with Alter Switch
Roasted Birdseye Maple fretboard
Jescar EVOgold™ frets
Ergonomic body design
Compact and light-weight, yet resonant body
Luminescent side dot inlay
Gig bag included
Wizard C 3pc Roasted Maple/Bubinga neck
To meet the demand of various playing styles, this Wizard C neck has a very neutral shape – it's not too thick, too thin, or too flat. The 3pc Roasted Maple/Bubinga construction also offers great stability and long-term durability.
Q58 H-H pickups
Q58 pickups are designed specifically for use in headless guitars. They provide a clearly defined sound, facilitating excellent tonal balance through all frequencies. The lows are powerful without being muddy, and the highs are bright and clear, but never harsh. As a result, every single note within the chord structure is well defined, and clearly audible. These pickups, with their tonal balance, and extremely low noise performance, work extremely well with both digital and analog effects.
Custom string lock
This custom string lock is one-piece unit that features very simple construction. This means the hardware requires less maintenance, is highly durable, and allows for very easy string changes. Additionally, no proprietary string is required, so you can continue to use your favorite gauge and brand.
Mono-Tune bridges
The Mono-Tune bridges offer a wide intonation range so that you can easily set the instrument up for tuning down a whole step or even further. The string height is also easily adjustable, and each saddle generally has less material, which leads to more natural and organic tone.
dyna-MIX10 switching system with Alter Switch
The dyna-MIX 10 offers ten sound variations and can easily switch from humbucker and single coil modes with the mini switch. The power Tap mode provides a realistic single coil sound despite its two humbucker pickup layout.
Jescar EVOgold™ frets
Jescar EVOgold™ frets are known for their bright tone, gorgeous appearance, and excellent features such as long-lasting durability and smooth note bending.
Ergonomic body design
The body features a number of strategically placed curves on both the top and back of the instrument. This complex, yet sophisticated design provides maximum playing comfort.
Compact and light-weight, yet resonant body
While it is really compact and light-weight, its non-chambered, solid body provides great sound with rich woody tones.
SKU
IBA-Q52PBABS-S1
Vendor
Ibanez
Electric Body Style
Q
Fingerboard
Maple
Included From Manufacturer
Ibanez QGB gig bag
D'Addario EXL110 strings (.010–.046 gauges)
Mpn
Q52PBABS
Pickup Config
HH
Product Unique Features
Jescar Evo Gold slanted frets
Luminescent side dots
Right Left Handed
Right
Strings
6-Strings
Vib Trem Bridge
No
Body Material
Poplar Burl top, Nyatoh body
Bridge
Ibanez Mono Tune
Controls
Volume knob
Tone knob
Fingerboard Radius
20"
Finish
Antique Brown Stained
Hardware Finish
Cosmo Black
Neck Material
Maple/Bubinga
Number of Frets
24
Nut Material
Plastic
Nut Width
1.65"
Pickup Switching
5-way lever switch
Dyna Mix 9 switching system with Alter mini switch for coil tapping
Pickups
Q58 humbucking
Scale Length
25.5"
Ibanez Electric Guitars and Basses Limited Warranty
Ibanez Electric Guitars and Basses sold in the United States are warranted by Hoshino USA. Please note that this information is only for Ibanez electric guitars and basses sold by authorized dealers in the United States.
Please return your completed Ibanez Warranty Card within 10 days of purchase to ensure proper owner registration of your guitar. This Ibanez Electric guitar ('Instrument') is warranted to be free from defects in materials and workmanship to the original owner, subject to all the following terms and conditions.
The Warranty provided herein is for a period of one (1) year from the date of the original retail purchase.
This Warranty is given by Hoshino (U.S.A.) Inc., 1726 Winchester Rd., Bensalem, Pennsylvania 19020 ('Hoshino') only to the original purchaser of this Instrument. Hoshino will repair or replace any part or parts of the Instrument which may prove defective under normal use and service during the one(1) year Warranty Time Period stated above (which Hoshino's examination shall disclose to its satisfaction to be thus defective. This Warranty does not apply unless you provide a copy of your original sales receipt.
This Warranty does not cover: (a) any non-factory-installed electrical/electronic components or tuning hardware; (b) damage or defects due to alteration, misuse, abuse, normal wear and tear, extremes of temperature or humidity or abnormal strain; (c) accidental or intentional damage; (d) damage in shipping; (e) the repair or replacement of expendable maintenance items including, but not limited to, strings, tuning machines, or scratched pickguards; (f) normal fret wear; (g) plating on metal parts; (h) cracking or other damage to the finish; (i) any damage from accessories (synthetic straps, etc.); (j) an Instrument whose serial number has been defaced; (k) tonal characteristics (tone is a subjective matter and is not warranted); or (l) any Instrument purchased from other than an authorized Ibanez dealer.
To obtain warranty service, the Instrument must be returned to Hoshino at its address listed above through an authorized Ibanez dealer. A return authorization number, to be obtained from Hoshino Customer Service Department, must be written in a conspicuous place on the outside of the return shipping carton or the return will be refused. When returning the Instrument for service under this Warranty, a copy of the sales receipt establishing proof and time of purchase must be sent along with the instrument. All freight and insurance must be prepaid by the original owner.
You must maintain this instrument, without alteration, negligent use, misuse or abuse. All service of this Instrument must be performed by Hoshino. Any service performed on this instrument by other than Hoshino, or not specifically authorized by Hoshino, will terminate this Warranty.
Hoshino's sole and exclusive responsibility shall be as provided under this Warranty and, under no circumstances shall Hoshino be liable for any incidental or consequential damages. This limited warranty is your exclusive remedy and is made in lieu of all other warranties, express or implied; all implied warranties, including, without limitation, any implied warranty or merchantability or fitness for a particular purpose, are hereby expressly limited in duration to the duration of this written warranty. Some states do not allow limitations on how long an implied warranty lasts or the exclusion or limitation of incidental or consequential damages, so the above limitations or exclusions may not apply to you. This Warranty gives you specific legal rights, and you may also have other rights which vary from state to state. No person, whether or not an agent, is authorized to make or assume any obligations other than those stated in this warranty.
Save your receipt! Ibanez cannot perform any Warranty Service without a copy of your original sales receipt. The registration of this Ibanez Guitar is important as it will allow Hoshino to keep you apprised of any improvements and / or upgrades made after your purchase.
Ground shipping is FREE for all orders $99 and up.