Skip product carousel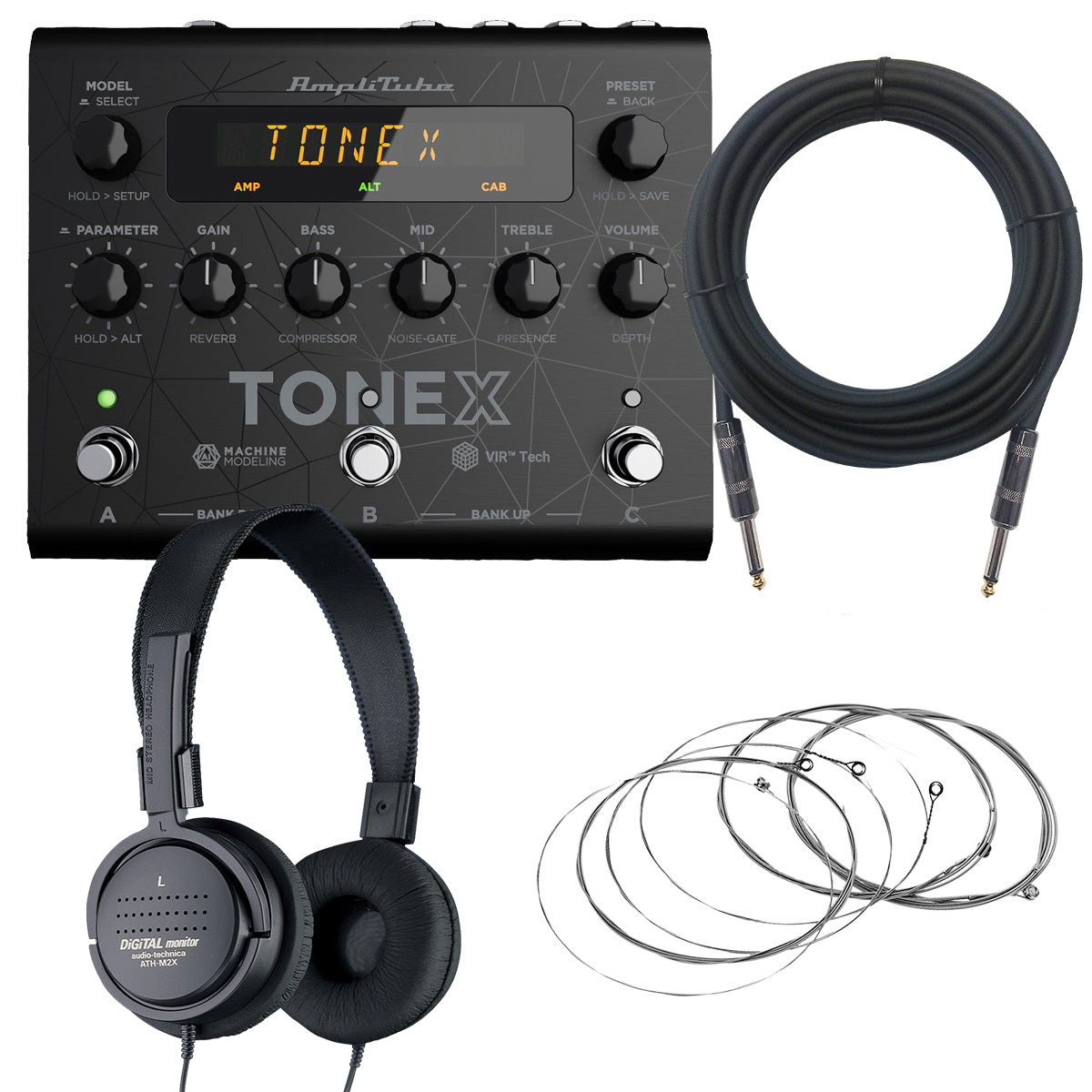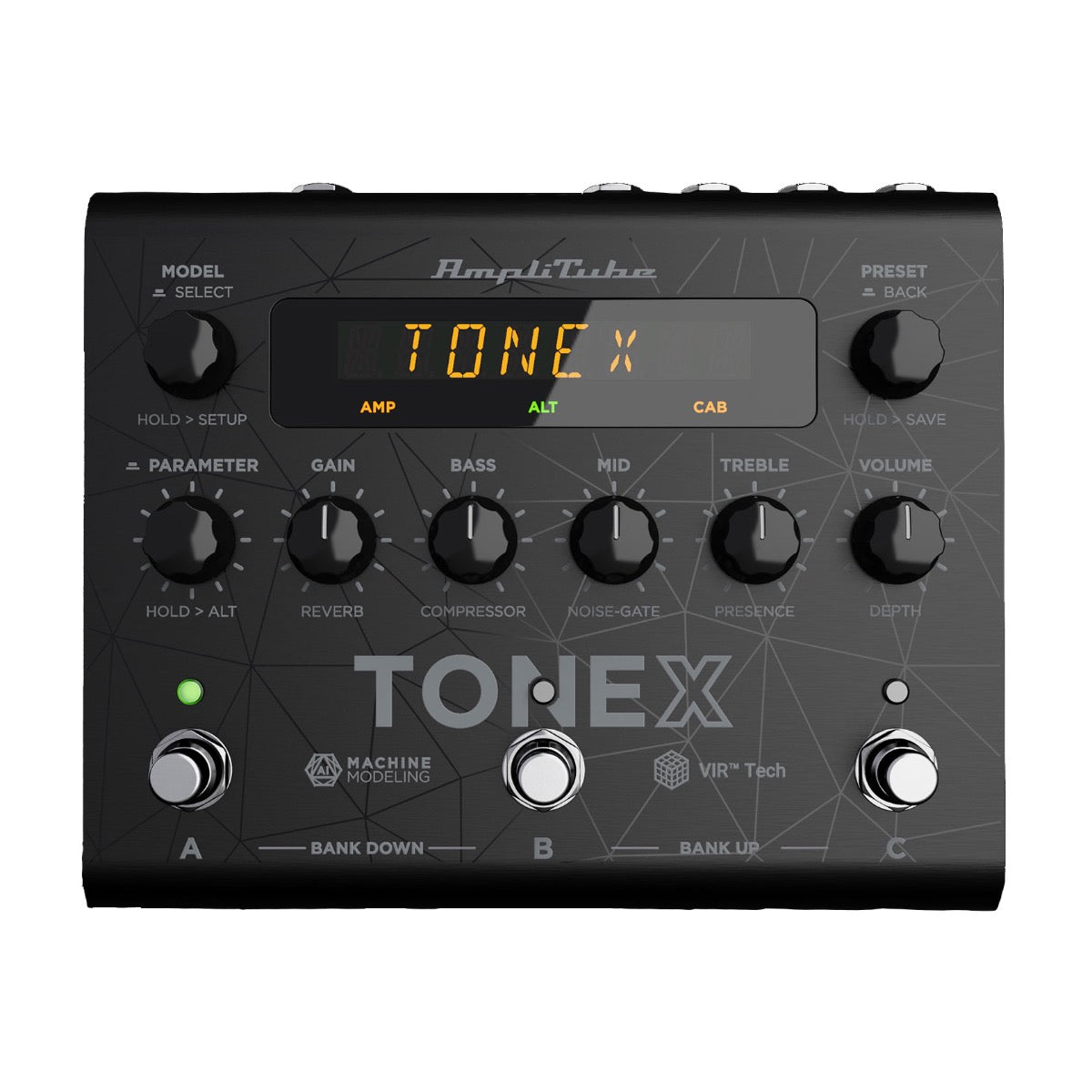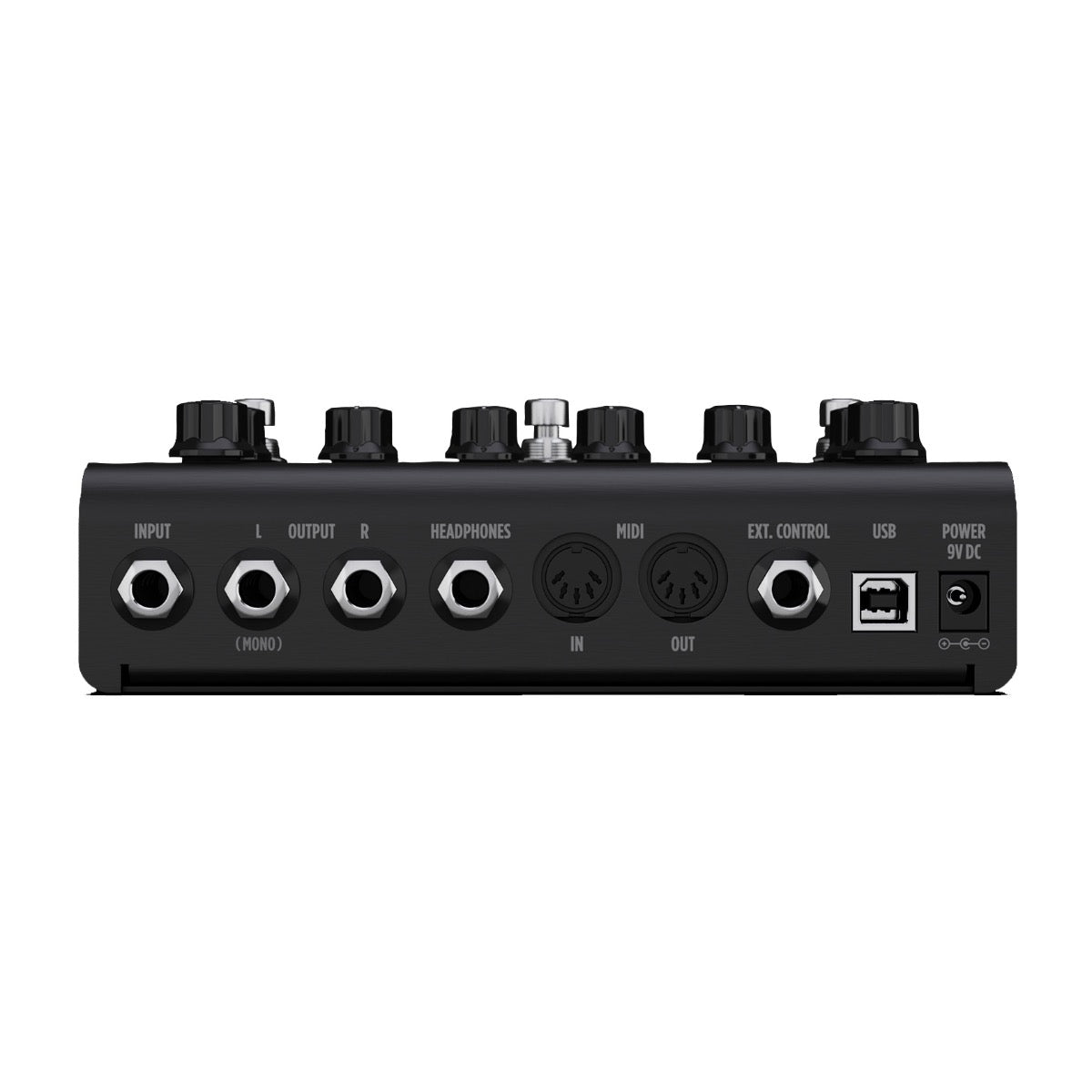 IK Multimedia TONEX Pedal BONUS PAK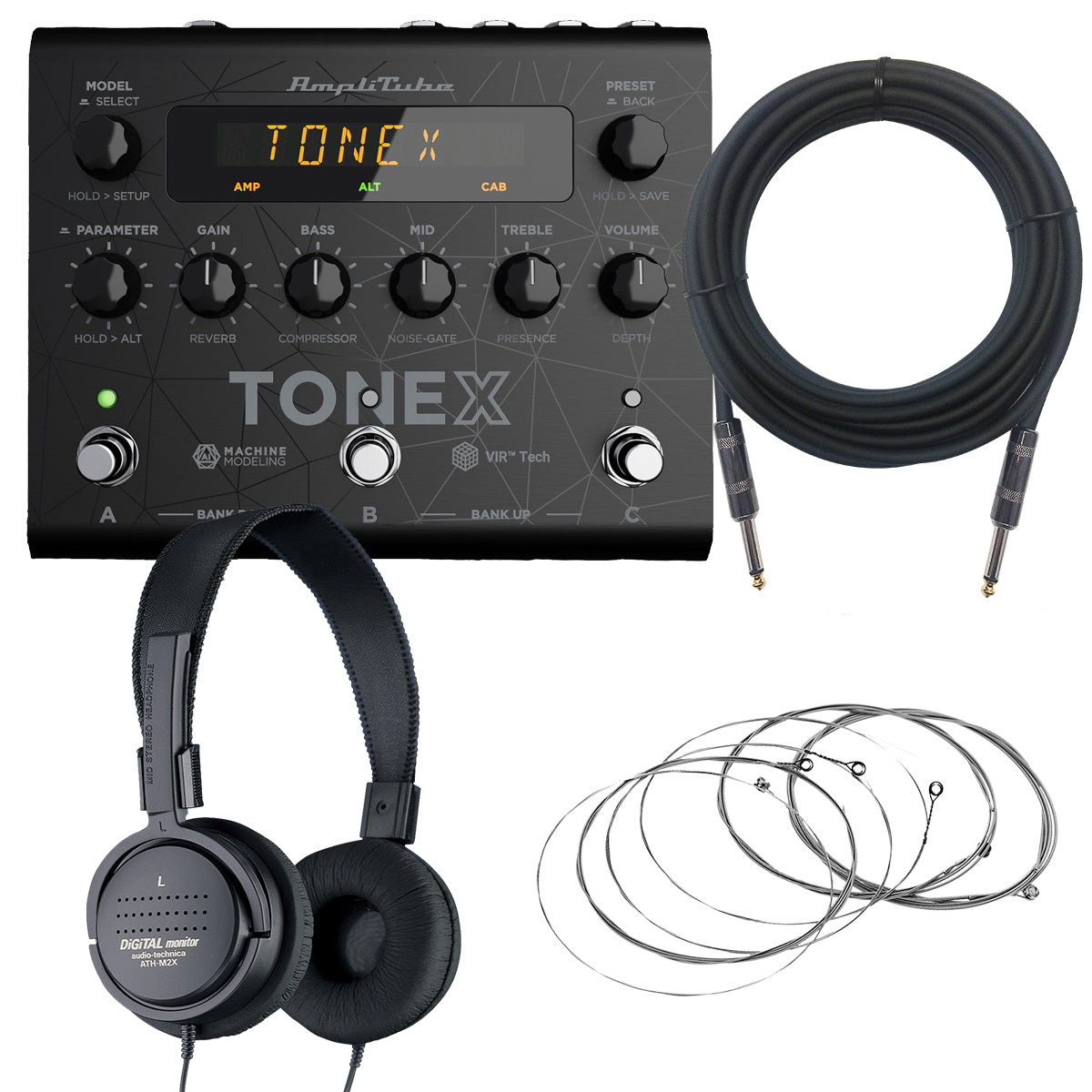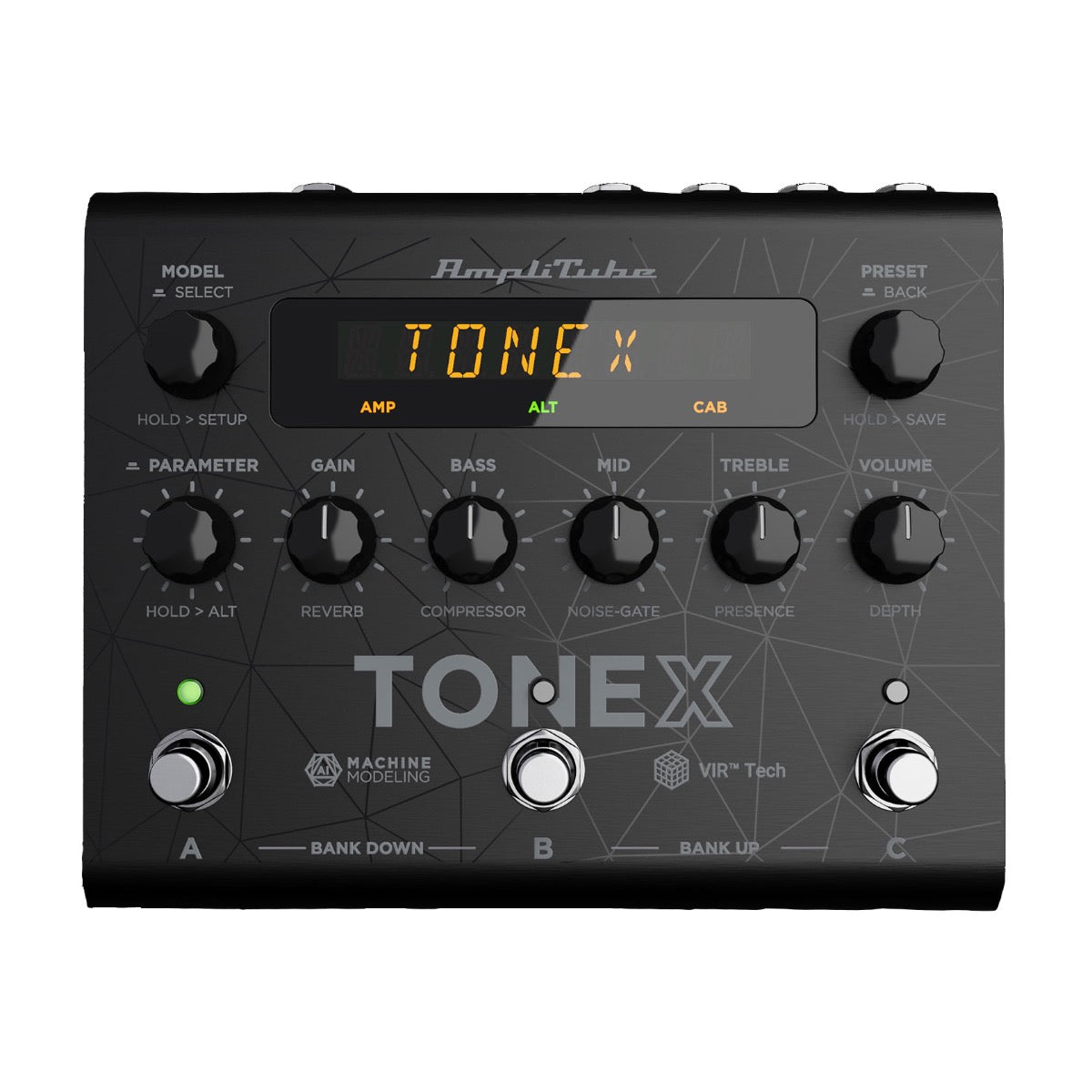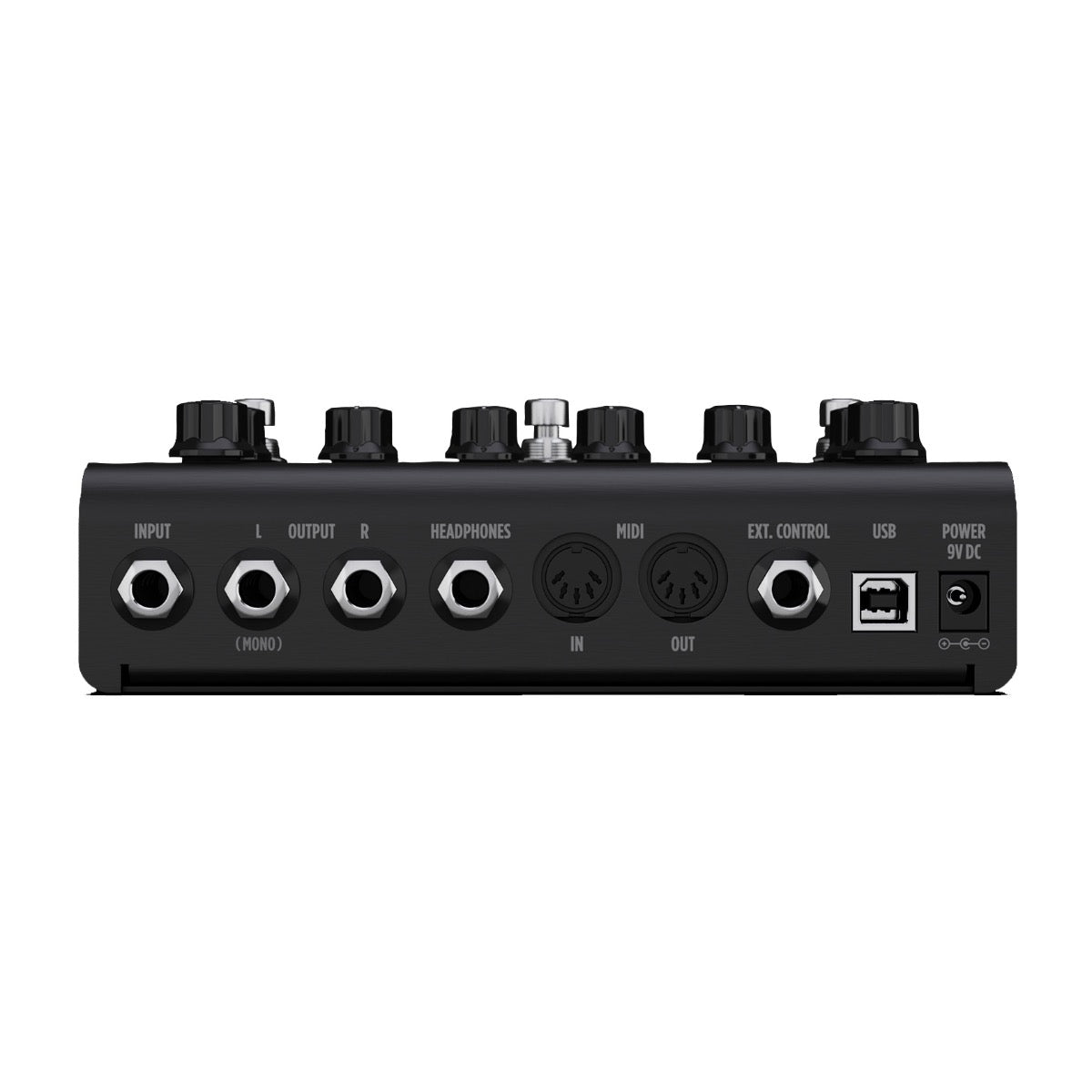 IK Multimedia TONEX Pedal BONUS PAK
4 items included
This Kraft Music Bundle Includes
Click on a product to view more details.
UNLIMITED TONE. FOR REAL. AI Machine Modeled tones live on stage
Advanced AI Machine Modeling technology for hyper realistic Tone Models
Play models of amps, amps + cabs, combos or pedals like: distortion, overdrive, fuzz, boost and EQ
Compact form factor that fits on any pedalboard
50 banks with 3 preset slots each for up to 150 customizable presets
Practice in silence with your favorite tone using the headphone output
Full MIDI implementation for control over advanced rigs
Swap the cab with any third-party IRs or use the included advanced VIR cab technology with customizable microphone placement
Built-in USB port doubles an audio interface for recording and for preset management
Includes TONEX MAX software all-in-one player, modeler and librarian and AmpliTube 5 software
Plug-in for your favorite DAW - works as an AAX / VST / AU plug-in or in AmpliTube 5
Access to ToneNET for sharing, downloading and trying thousands of premium and free Tone Models.
Model your own rig (amp, cabinets, pedals) using the TONEX modeling software
Stage-ready, high-visibility display, shows the preset name, bank number or parameter's name and value.
Sturdy anodized aluminum chassis designed and crafted in Italy
What's New in version 1.1.4. TONEX MAX now includes 50 additional high-gain Tone Models for up to 1,100 Premium Tone Models in all. Among the new ones are 25 amp-only Tone Models for players who want to use their own custom IRs or IK's exclusive VIR cab technology, plus 25 Tone Models of the same amps with a matching cab or paired with a popular cab chosen specifically for high-gain tones.
The new Tone Models include amps based on MESA/Boogie Mark V, Mark IV and Triple Crown, Peavey 5150, Fender EVH 5150III 50w, PRS Archon 100, Mezzabarba Trinity, Mezzabarba Mzero, Randall Warhead WH300, Orange Rockerverb MK I, Marshall JCM 900 and Marshall 6100 LM Anniversary.
Bring your Tone Models live on stage. TONEX Pedal lets you store and play your AI Machine Modeling Tone Models live on stage. Choose from thousands of the world's most sought-after amps, cabs, and pedals – or your own gear, modeled in minutes – then gig with them right at your feet. You've never experienced this level of authenticity and realism in a pedal before.
A complete stage rig in one pedal. TONEX's groundbreaking technology lets you model everything from a single pedal to a full-pedal, amp-and-cab rig. TONEX Pedal goes even further, giving you the tools you need to shape your sound live on stage.
AMP / RIG: load up to 150 Tone Model presets to use any time. You can load any combination of pedal, amp and whole-rig models.
IR LOADER: load any custom IR you like to explore combinations of Tone Models and your own impulse responses.
VIR CABINET: use IK's award-winning multiple impulse response VIR cabinet and mic simulation to dial in the perfect cab tone for any situation.
EFFECTS: TONEX Pedal includes a noise gate, parametric EQ, compressor, and 5 stereo reverbs derived from AmpliTube X-SPACE pedal.
It's all the tone-shaping options you need in a single pedal. And you can save up to 150 presets, organized within 50 banks of 3 preset slots each, giving you endless tones from a single portable rig.
Tour-ready design and features. Designed and crafted in Italy, TONEX Pedal features a compact chassis made from anodized aluminum that can withstand years of tour abuse. With full MIDI in/out, you can connect high-end FX pedals like our X-GEAR line for a complete programable pedalboard or easily add TONEX Pedal to your touring rack, and use its expression pedal input to add real-time control over any parameter.
TONEX is more than just a pedal, it's an ecosystem of tone, with a full range of hardware, software and apps to transport your tones everywhere, seamlessly, from your DAW and plug-ins for studio production, to your mobile device for impromptu practicing. Access your favorite Tone Models not only from the TONEX Pedal, but also from the free TONEX software and free TONEX iOS app.
TONEX Pedal tone experience goes beyond the stage. Use the included TONEX MAX software not only to model your rig, but also as a standalone or a plug-in integrated with your DAW or directly with AmpliTube 5 to enjoy the exact same tone you use live in your studio productions. And for maximum convenience, TONEX Pedal also includes a full version of AmpliTube 5 to integrate your Tone Models within the most powerful amp and effects software on the planet.
Plus TONEX Pedal also doubles as a 24 bit/44.1 kHz USB audio interface, so you don't need any other gear to plug into your studio, choose your tone and rock out.

SKU
IKM-TONEXPEDALBP
Vendor
IK Multimedia
Effect Type
Multi-Effects
Included From Manufacturer
TONEX Pedal

USB A-Type to USB B-Type connection cable (1.5m/4.32ft)

Power Supply Unit

4 adhesive rubber feet
Mpn
XG-PEDAL-TONEX-IN
Audio Inputs
1/4", MIDI in
Audio Outputs
1/4" L&R, 1/4" Headphones, 1/4" Ext., MIDI out, USB
On-board Expression Pedal
No
Number of Pedal Switches
3
Power Adaptor
Included
Product Weight
32 oz
Width
6.92"
Depth
5.59"
Height
2.16"
IK Multimedia Product Warranty
To obtain warranty service, you must:
Be the original purchaser who bought from an authorized dealer/reseller and register your IK product within fifteen (15) days of purchase.
Contact Customer Service to obtain your Return Authorization number and shipping instructions.
Ship the product as instructed by our team to the address below (Do NOT send the product to your dealer), including the Product Return Form (available for download at the bottom of this page) and a copy of your proof of purchase.
IK Multimedia US, LLC
590 Sawgrass Corporate Pkwy.
Sunrise, FL 33325
Phone: (954) 846-9101
Fax: (954) 846-9077
IK Multimedia must be able to duplicate the related defect or problem at its facilities.
Warranty does not apply to damage to this product that occurred as a result of abuse or misuse, abnormal service or handling, accidental damage or exposure to extremes in temperature or relative humidity, improper installation, damage which may have been caused either directly or indirectly by another product, improper care, or if the product has been altered or modified in any way, or if the damage was caused by repairs or service provided by an unauthorized center.
General Warranty Periods
All IK Multimedia retail products carry a two (2) year limited warranty. Replacement cables, power supplies, travel bags and other accessories carry a ninety (90) day warranty.
Note: Items not listed on the IK Multimedia webstore, or any items purchased from an unauthorized reseller, are sold as-is with no warranty provided.
Standard Shipping