Skip product carousel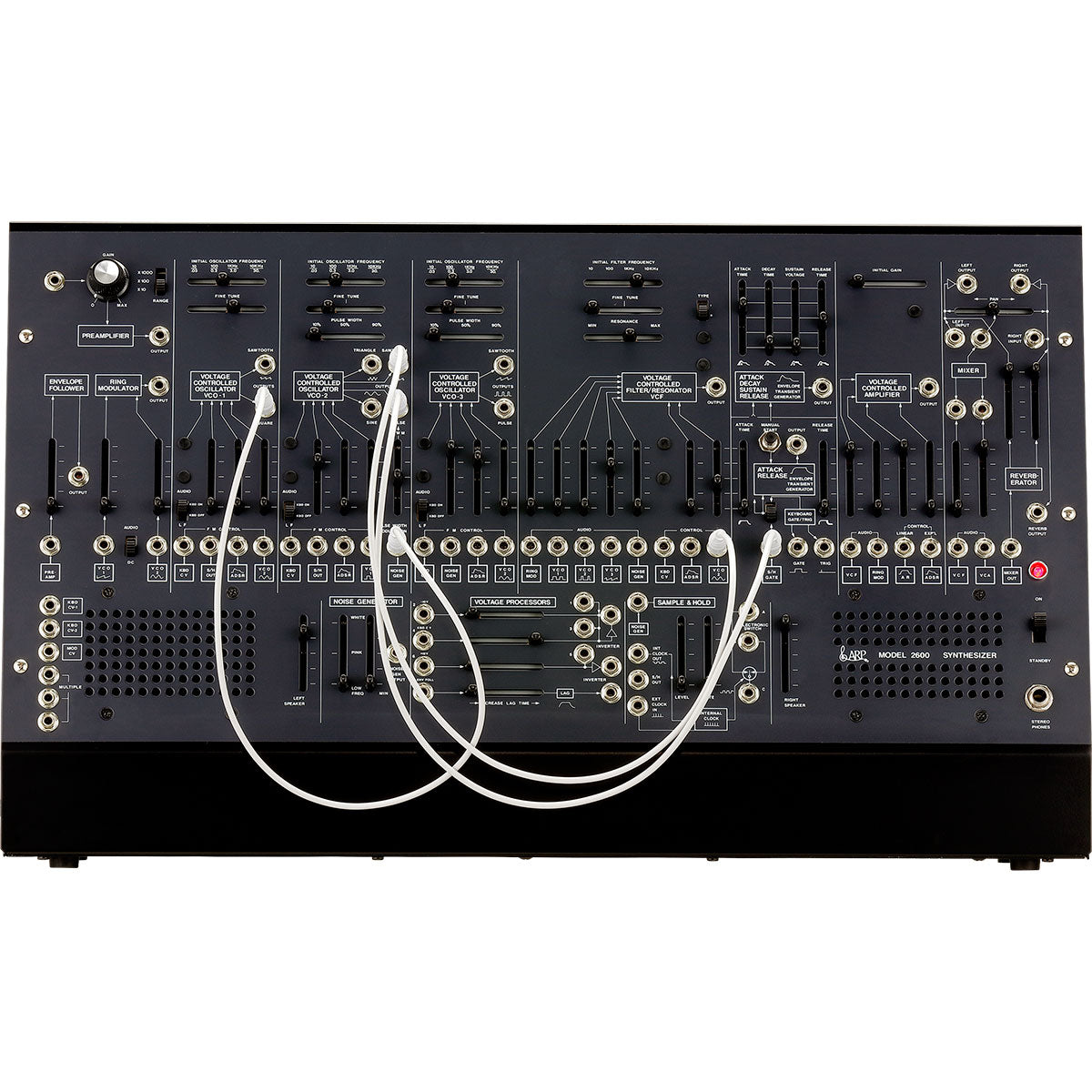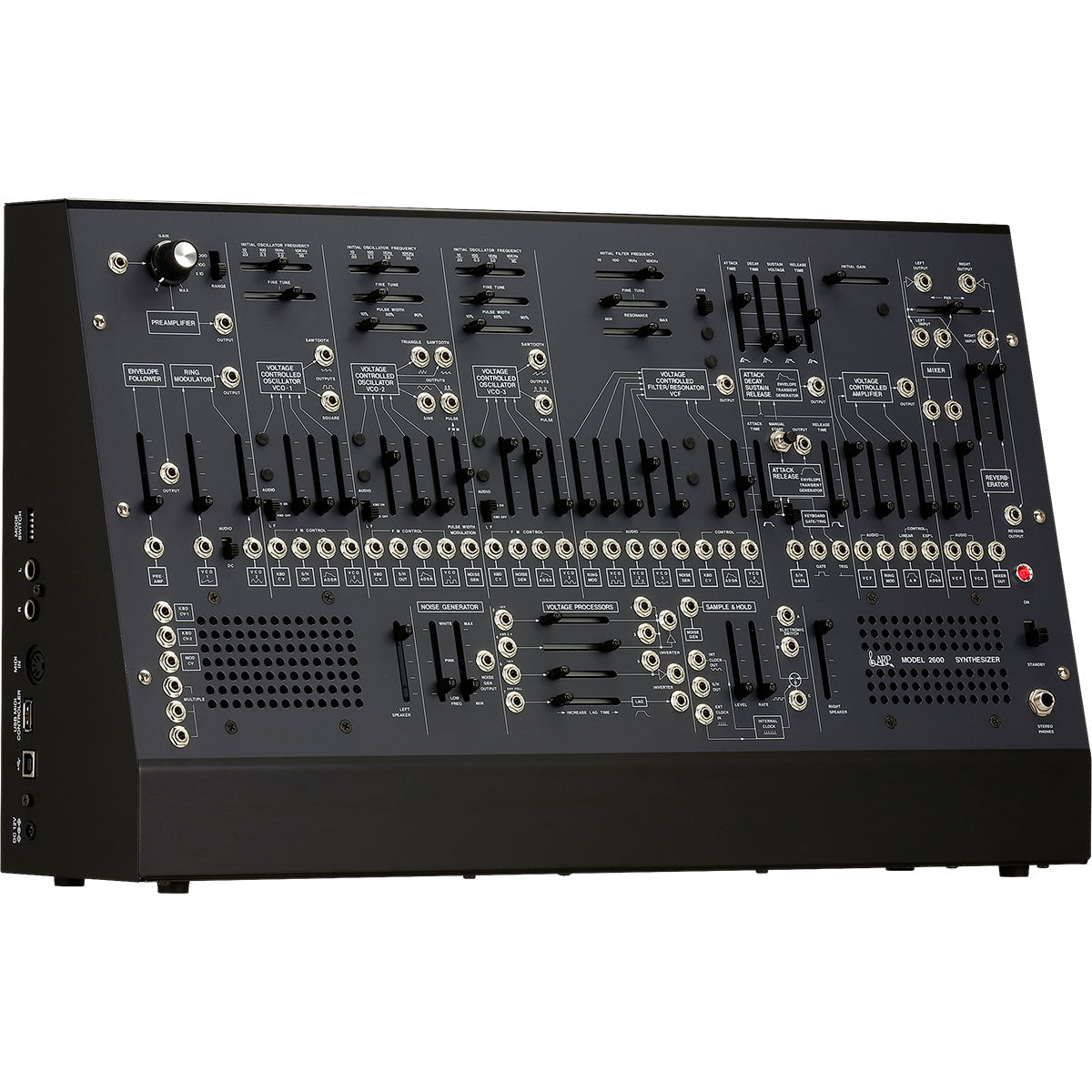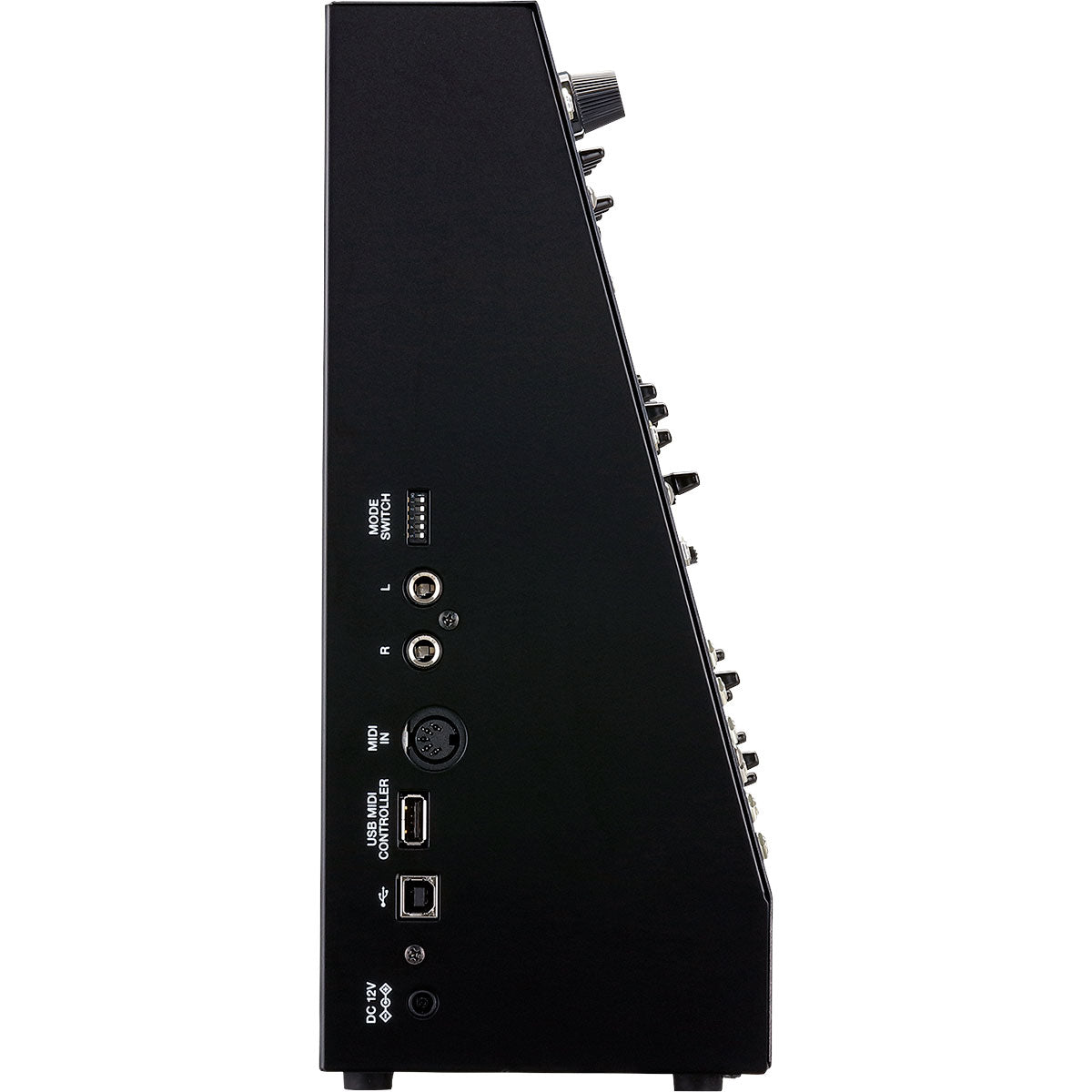 Korg ARP 2600 M Semi-Modular Analog Synthesizer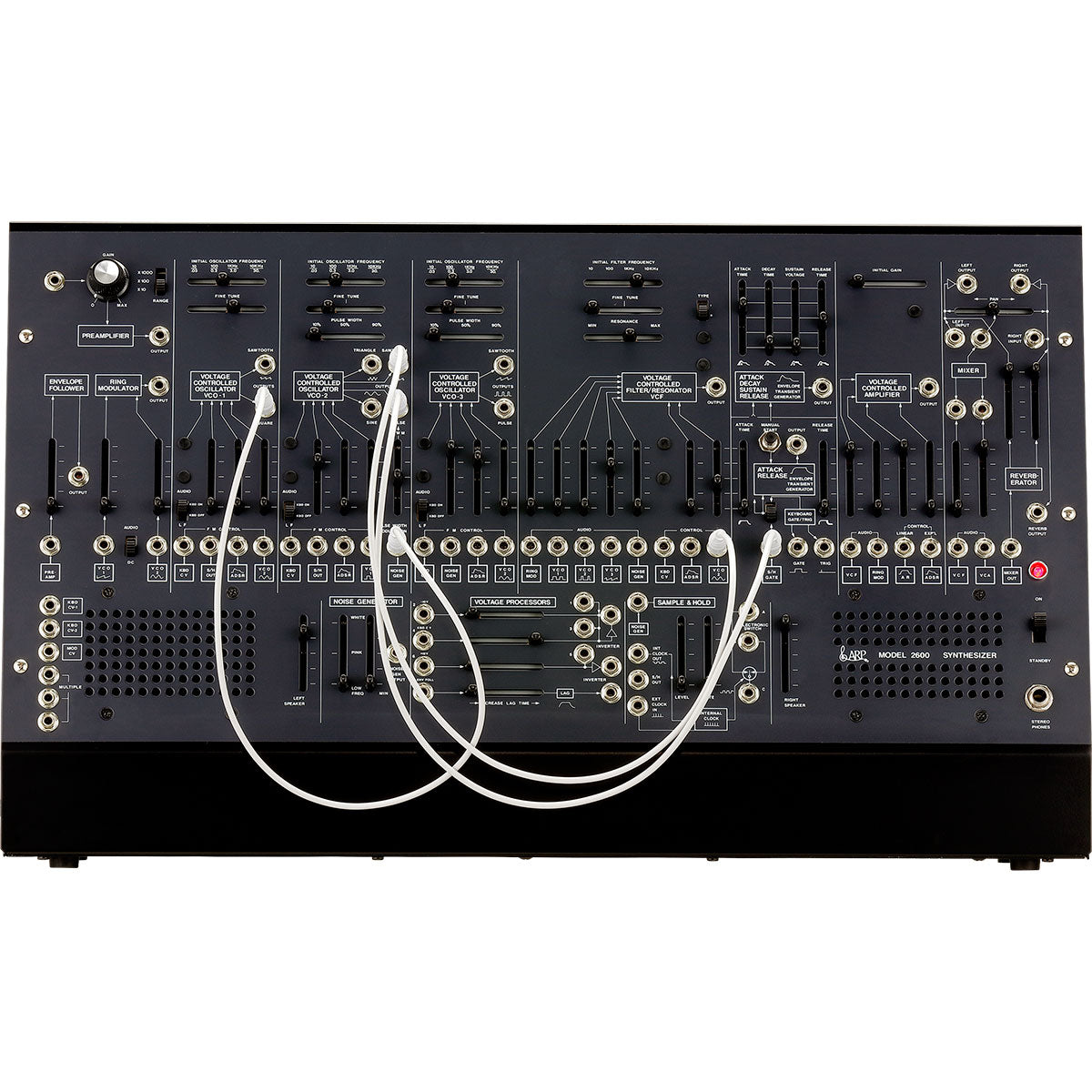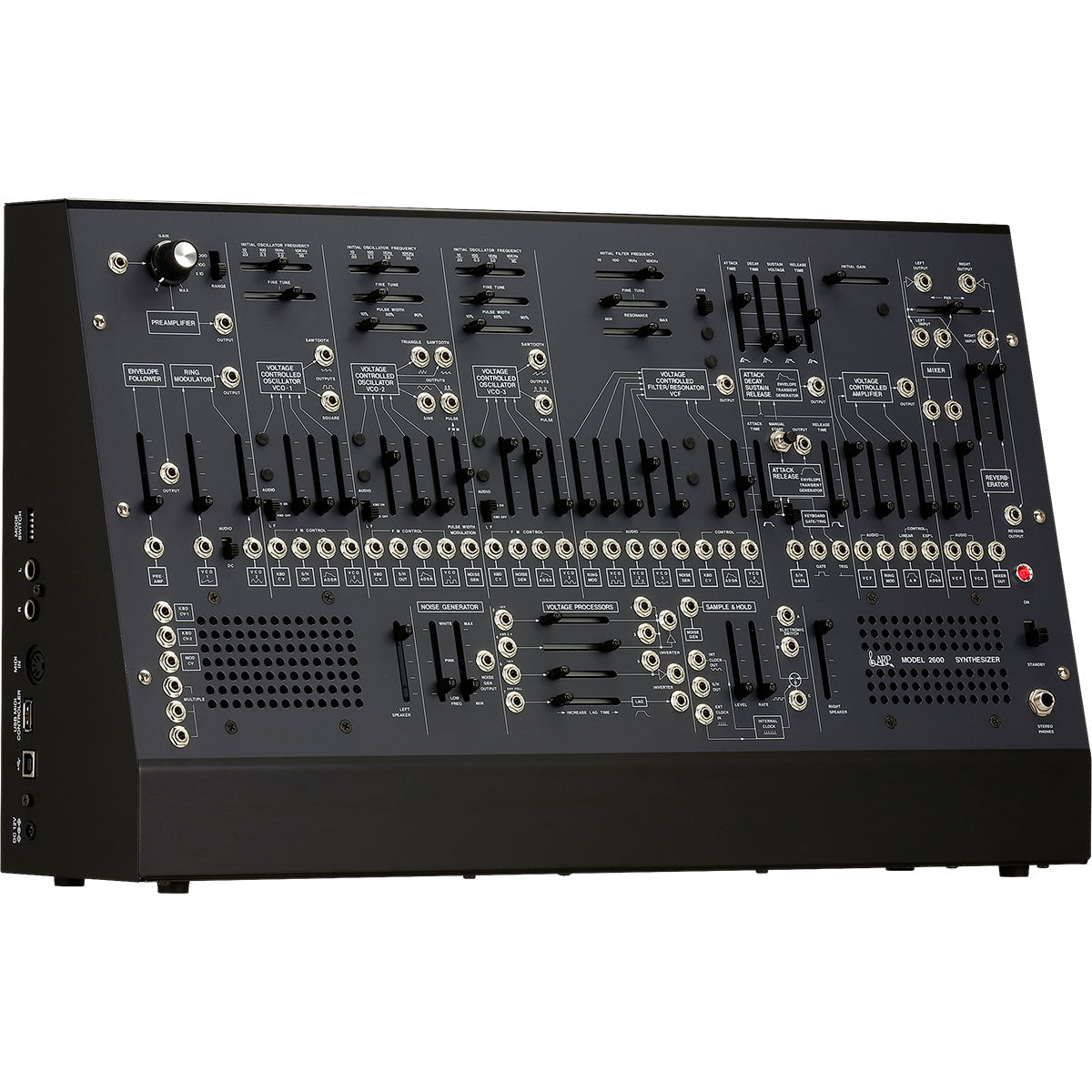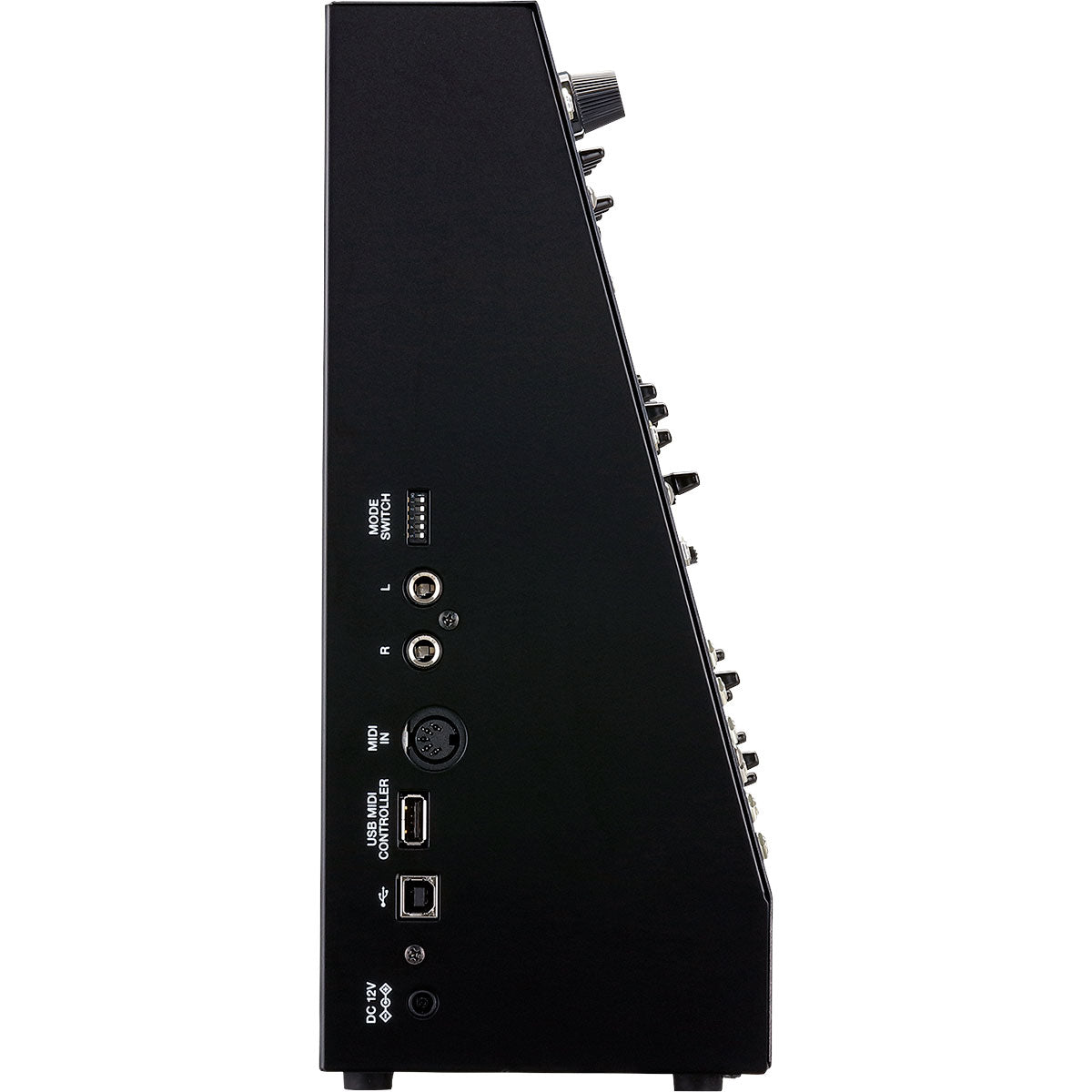 Korg ARP 2600 M Semi-Modular Analog Synthesizer
ARP 2600 is arguably the most iconic and recognizable synthesizer of all time. Having been used in countless records, film scores, TV shows and game soundtracks since its initial appearance in the 70s through to today, ARP 2600's sound remains an essential part of the music world. Faithful to the original, Korg ARP 2600 M delivers the sound admired around the world in a more compact and portable format, including added features that make it easier to use and the ideal incarnation of this historic synth.
Plug and play: connect any class-compliant MIDI controller to one of ARP 2600 M's USB ports (USB-A and USB-B) and automatically get full control of your instrument
Resized: the compact size makes it easier to visualize your patch and also allows you to use shorter patch cables
Normalized voltage: the threshold of the trigger signal required to activate the ADSR through the S/H GATE JACK is 5V, making ARP 2600 M easier to integrate with other gear
Two types of filters from two versions of the original ARP 2600: 4012 type, 4072 type
Improved attack and release time ratios
Improved, smoother sliders
5-pin DIN MIDI in and MIDI over USB
Pitch bend, modulation and portamento ON/OFF can be controlled via MIDI CC messages
Dual 1/4" stereo output
Built-in speakers automatically disabled when using headphones
A legend, reborn
When Korg ARP 2600 FS was announced in January 2020 it quickly became a phenomenal success, with musicians all over the world recognizing the faithfulness to the original ARP 2600. ARP 2600 M is roughly 60% the original's size, making it lighter, more portable and easier to integrate into your studio. It uses the same analog circuitry and components as ARP 2600 FS, faithfully reproducing the characteristic ARP sound; even the spring reverb has been re-engineered and adapted to the new size body for the same lush effect.
Case included
ARP 2600 M comes with a dedicated carry case that not only protects your instrument but also makes it easier to transport thanks to its custom casters with special anti-shock damping technology. There's also enough space to carry other gear together, like your favorite sequencer or MIDI controller.
A must-have in the studio
More than a synthesizer, the ARP 2600 M is a complete sound design studio. Even today, this design stands as a bridge between the individual elements of modular synthesis and the immediacy of a production/performance instrument. You'll find an ample supply of oscillators, envelopes a filter and amplifier – all the building blocks of analog synthesis – but ARP 2600 M goes even further with a spring reverb tank and even a pair of built-in monitor speakers. You also get much of the versatility of a vintage modular system, including a ring modulator, lag and voltage processors, an envelope follower, an audio preamp, a clock-able switch, a noise source, a sample-and-hold module, signal inverters, an auxiliary mixer and even a set of parallel-wired multi jacks.
Free bundle of music software
ARP 2600 M comes with a diverse variety of music software including Izotope Ozone Elements to create songs and master them using AI, Skoove to help you improve your keyboard playing skills, Reason Lite DAW software and software synths from Korg and other brands. In other words, the moment you get your hands on this synthesizer you'll have a variety of tools to help you take your music to the next level.
Apps for iPad/iPhone

Korg Gadget 2 Le music production studio DAW app
Korg Module piano/keyboard sound module app
Software for macOS/Windows

UVI Digital Synsations synthesizer
AAS Ultra Analog Session synthesizer
AAS Strum Session acoustic guitar
AAS Lounge Lizard Session electric piano
Reason Studios Reason Lite DAW music production
Free 3-month trial of Skoove Premium online piano lesson
Korg Gadget 2 Le for Mac DAW music production
iZotope Ozone Elements audio mastering

SKU
KOR-ARP2600M
MPN
ARP 2600 M
Vendor
Korg
Aftertouch
Yes
Analog Digital
Analog
Built In Speakers
Yes
Included From Manufacturer
Custom wheeled road case
Patch cables
Power supply
Key Num
None
Midi
In and USB
Mono Poly
Duophonic/Paraphonic
Mpn
ARP2600M
Arpeggiator
No
Control Connections
Extensive 1/8" CV/gate patch panel
Effects
Built-in spring reverb
Audio Inputs
1/8" mono external audio input on patch panel
Audio Outputs
Dual 1/4" stereo main output
1/4" stereo headphone output
Oscillators per Voice
3
Product Weight
13 lb
Speakers
Built-in stereo speaker system
USB Flash Drive Port (to Device)
MIDI Recording
USB Port (to Host)
MIDI
Width
20.5"
Depth
5"
Height
12.2"
Korg USA Warranty Policy
All Korg products purchased from a Korg USA authorized dealer are warranted to be free from defects in material and workmanship to the original consumer for a period of one (1) year.
Register your new Korg keyboard, keyboard rack module or digital piano online and receive a certificate that extends the product warranty for an extra year from the date of purchase. Product must be registered within 90 days of purchase to receive an extra year of warranty.
Tuner and Metronome products are warranted to be free from defects in material and workmanship to the original consumer for a period of three (3) years.
Tubes, AC Adapters and Foot Switches are warranted to be free from defects in material and workmanship to the original consumer for a period of ninety (90) days.
The customer must provide proof of purchase in order to obtain warranty service. The dated sales slip or copy thereof is the only acceptable proof of purchase.
The product must be purchased from a Korg USA authorized dealer and have a valid serial number.
This warranty is valid only in the USA.
Damage resulting from the following causes are excluded from the warranty set forth above: misuse, including damage occurring during shipment, damage caused by battery leakage, accident, fire, unauthorized repairs, tampering, cosmetic damage or other types of damage which are the result of improper handling or abuse; the cleaning of controls or contacts due to exposure to dirty, dusty, or otherwise contaminated environment; damage resulting from modification; damage to units used for loan or rental.
Standard Shipping