Skip product carousel
Bonus Item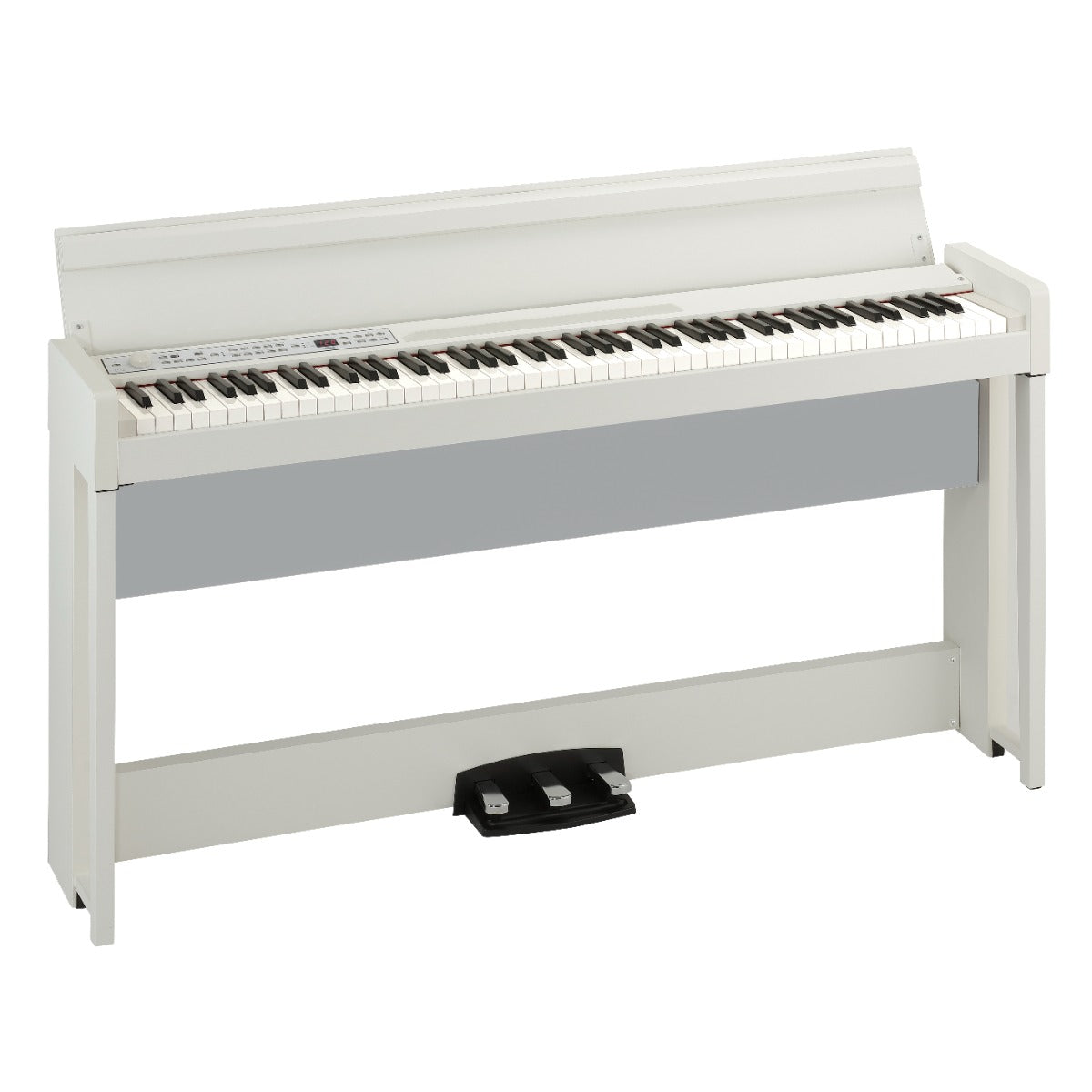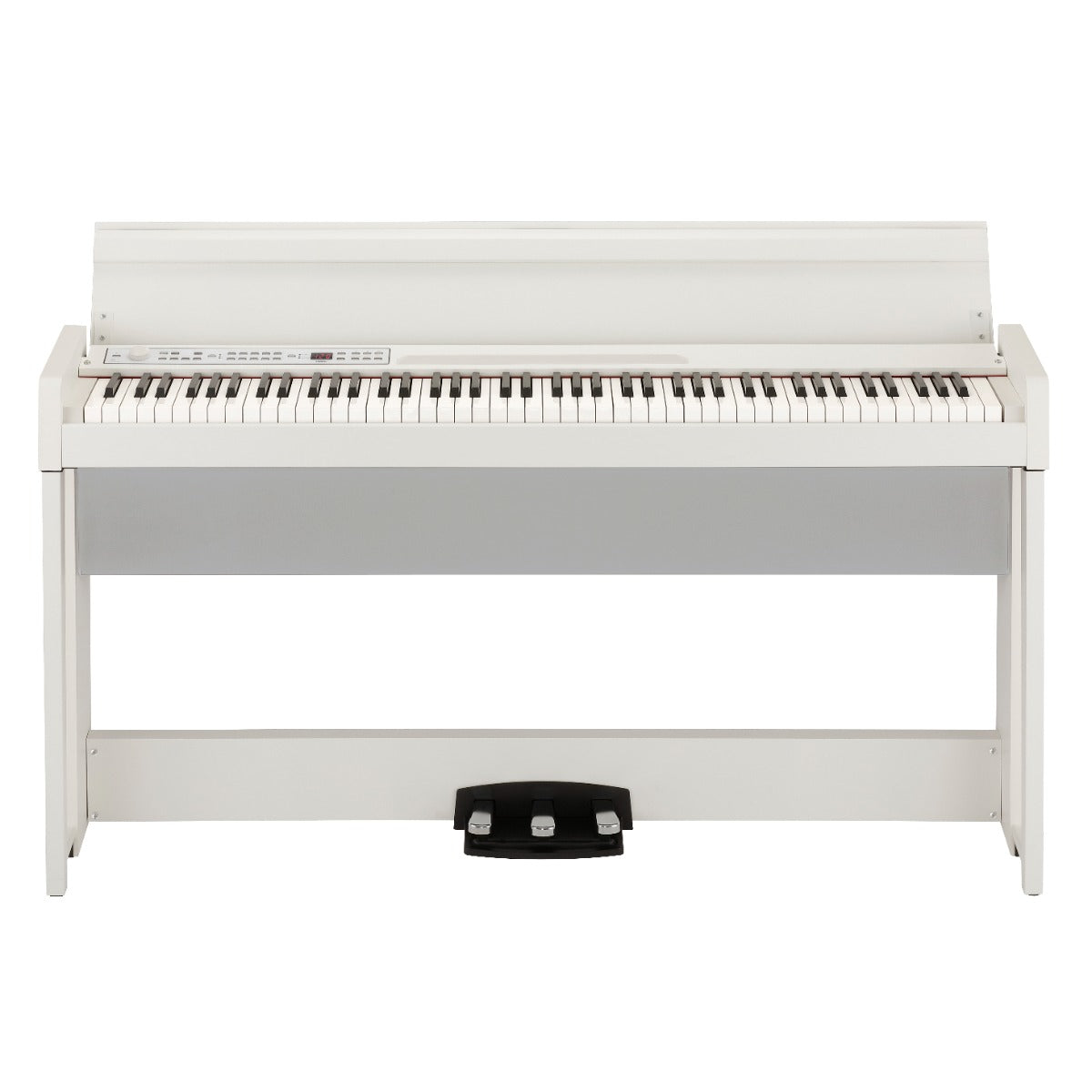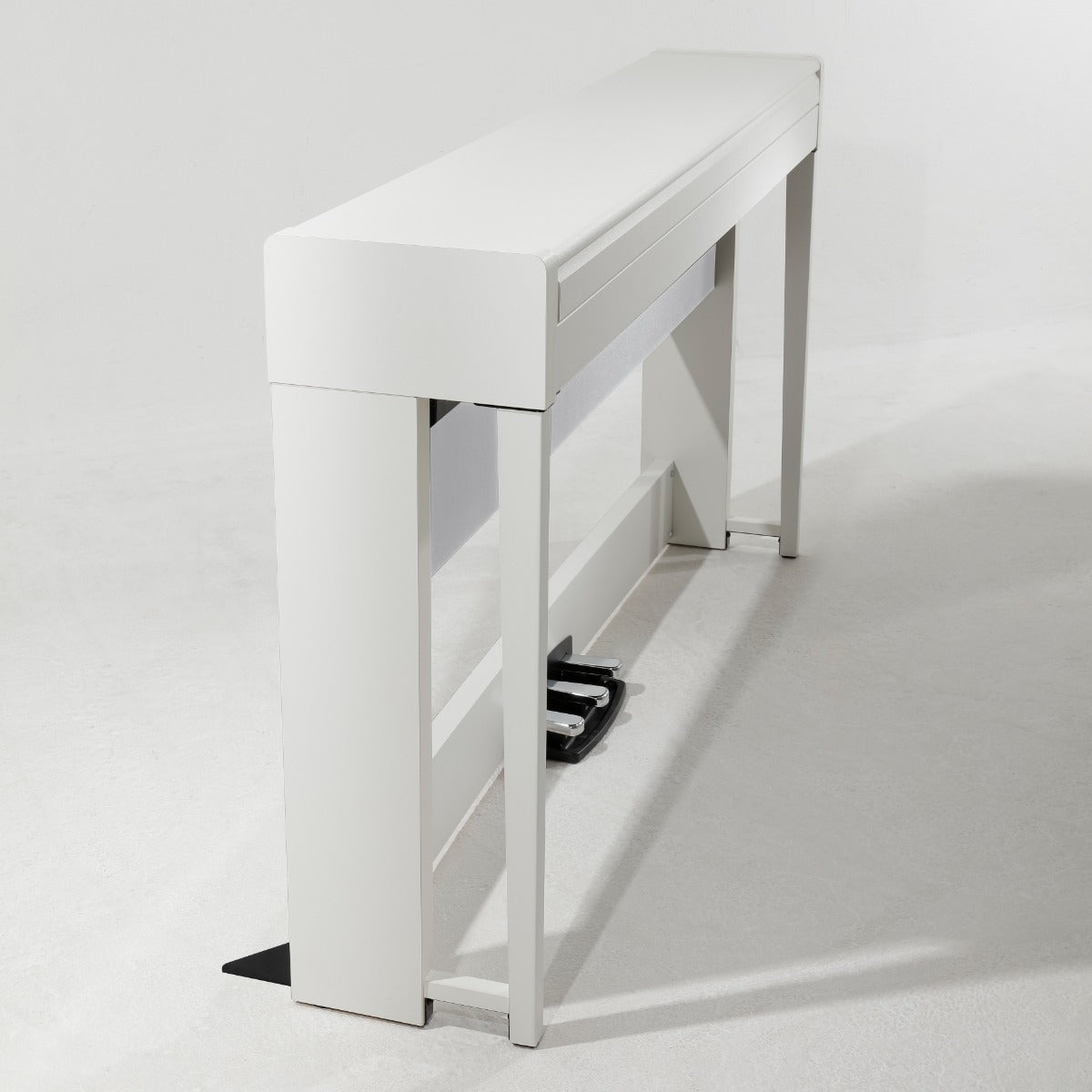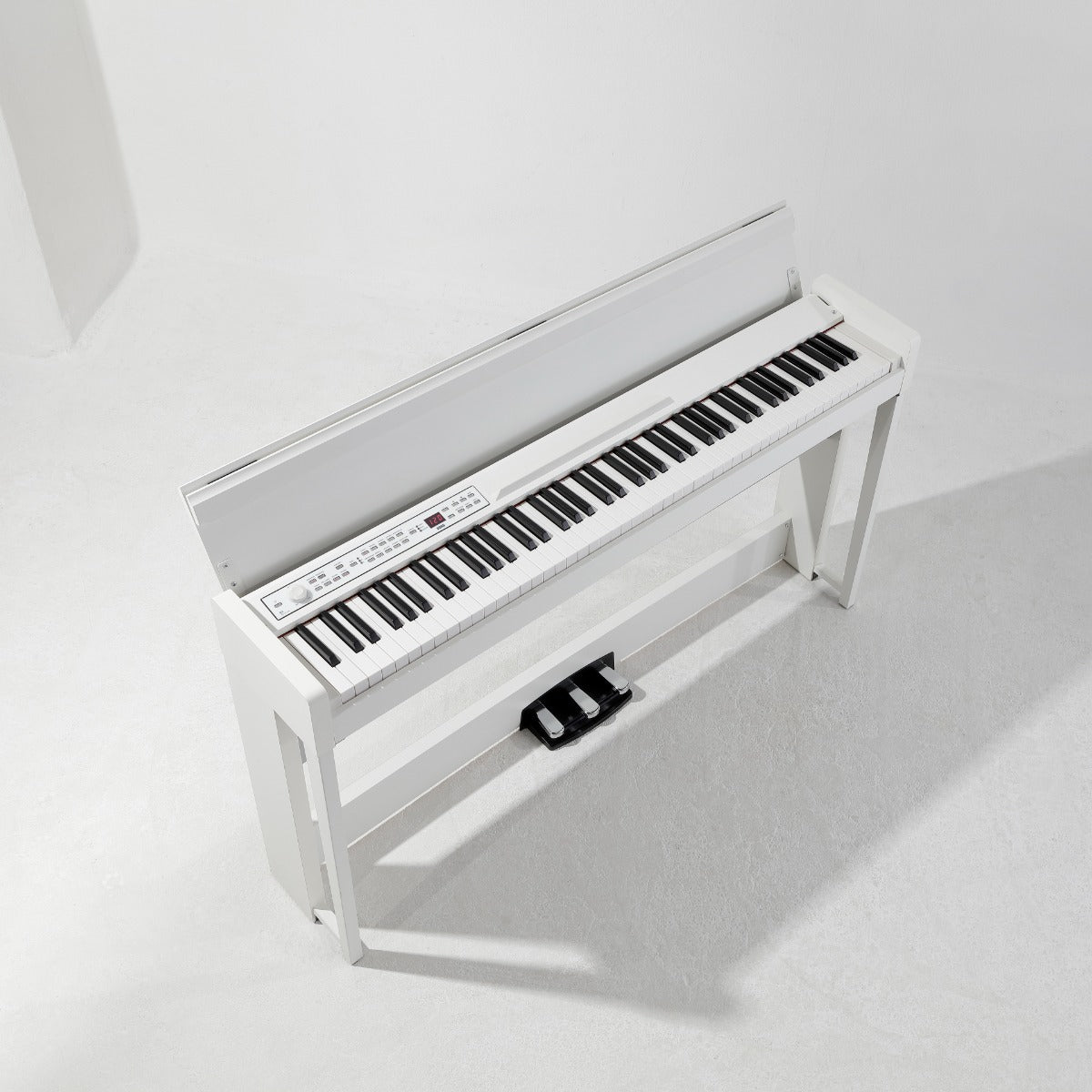 Korg C1 Digital Piano - White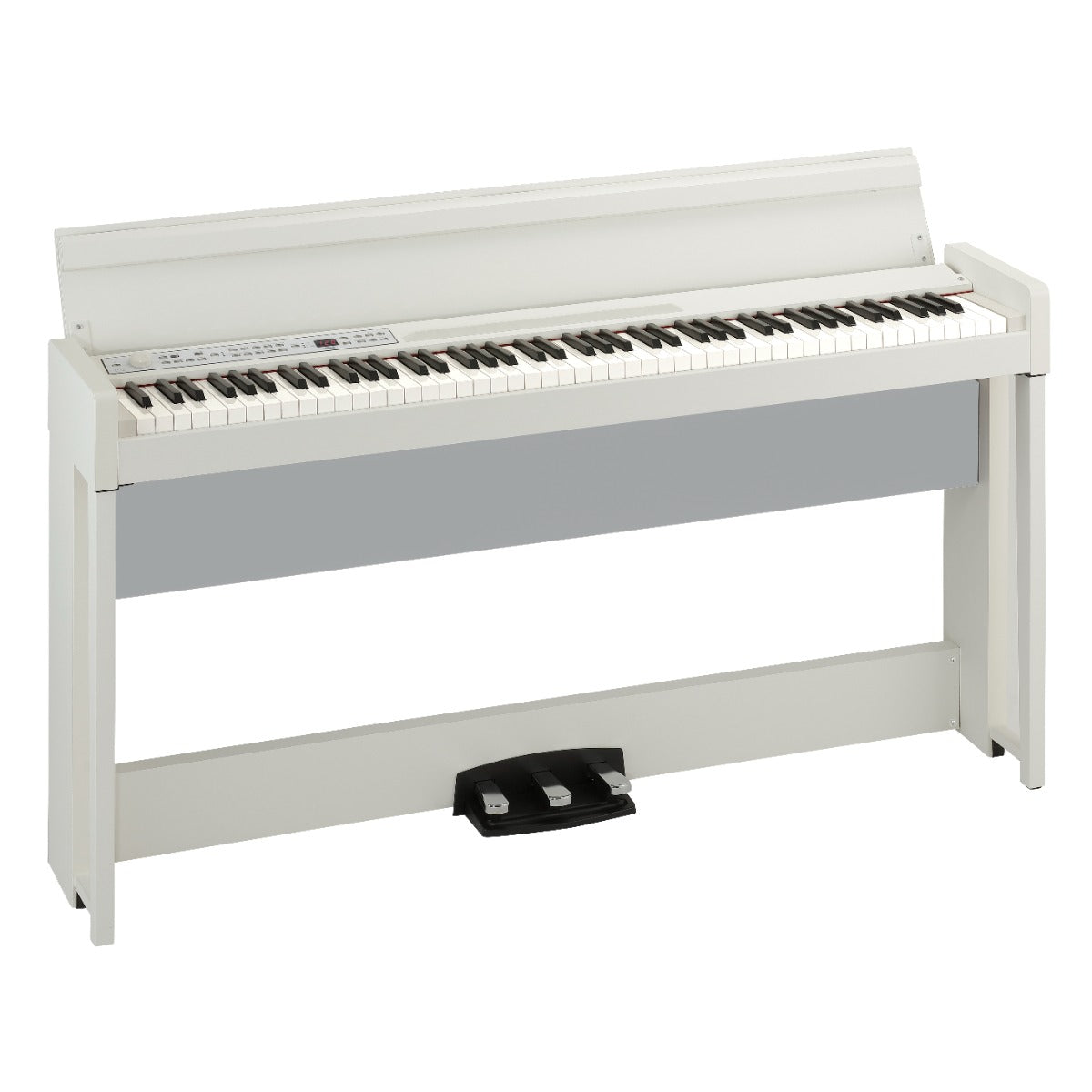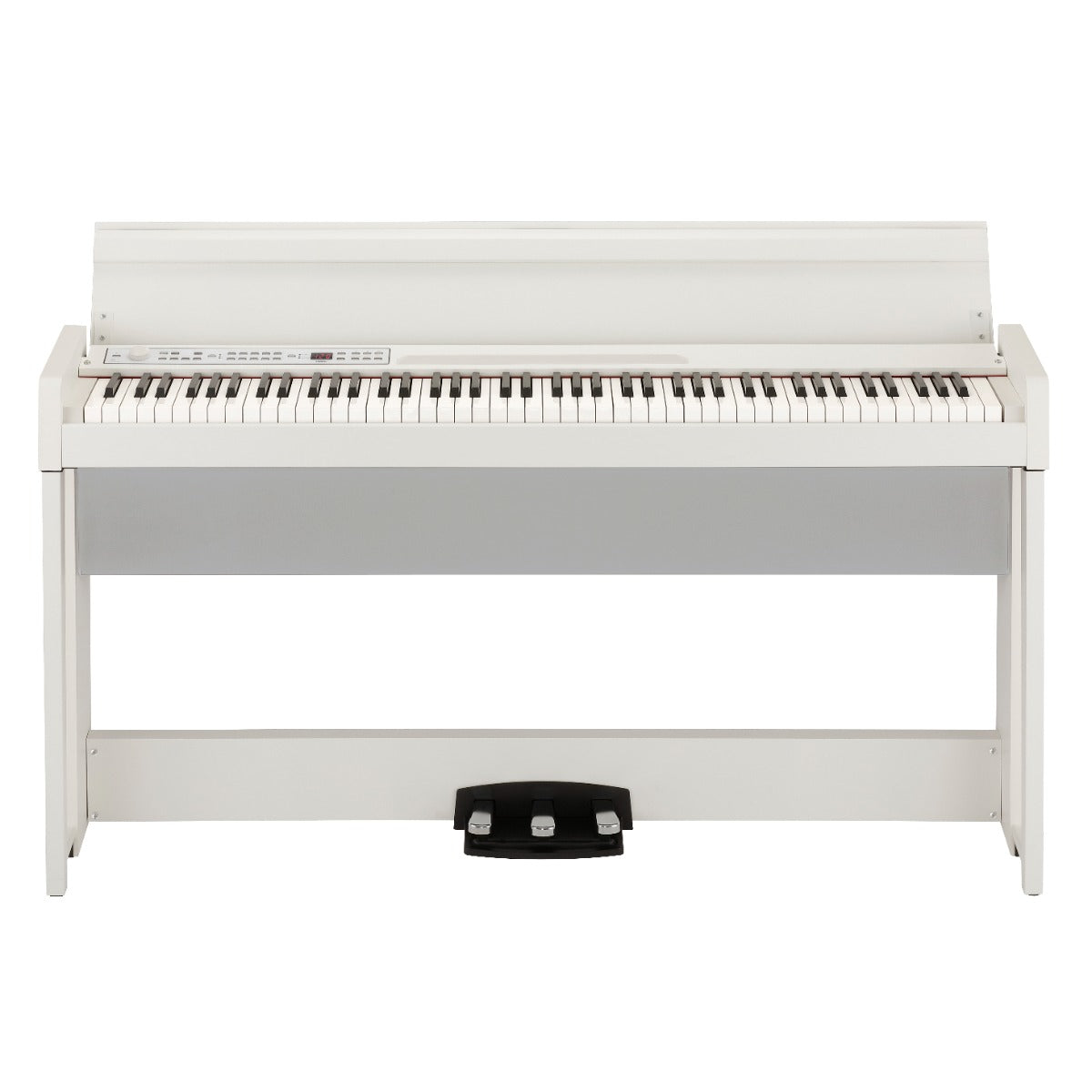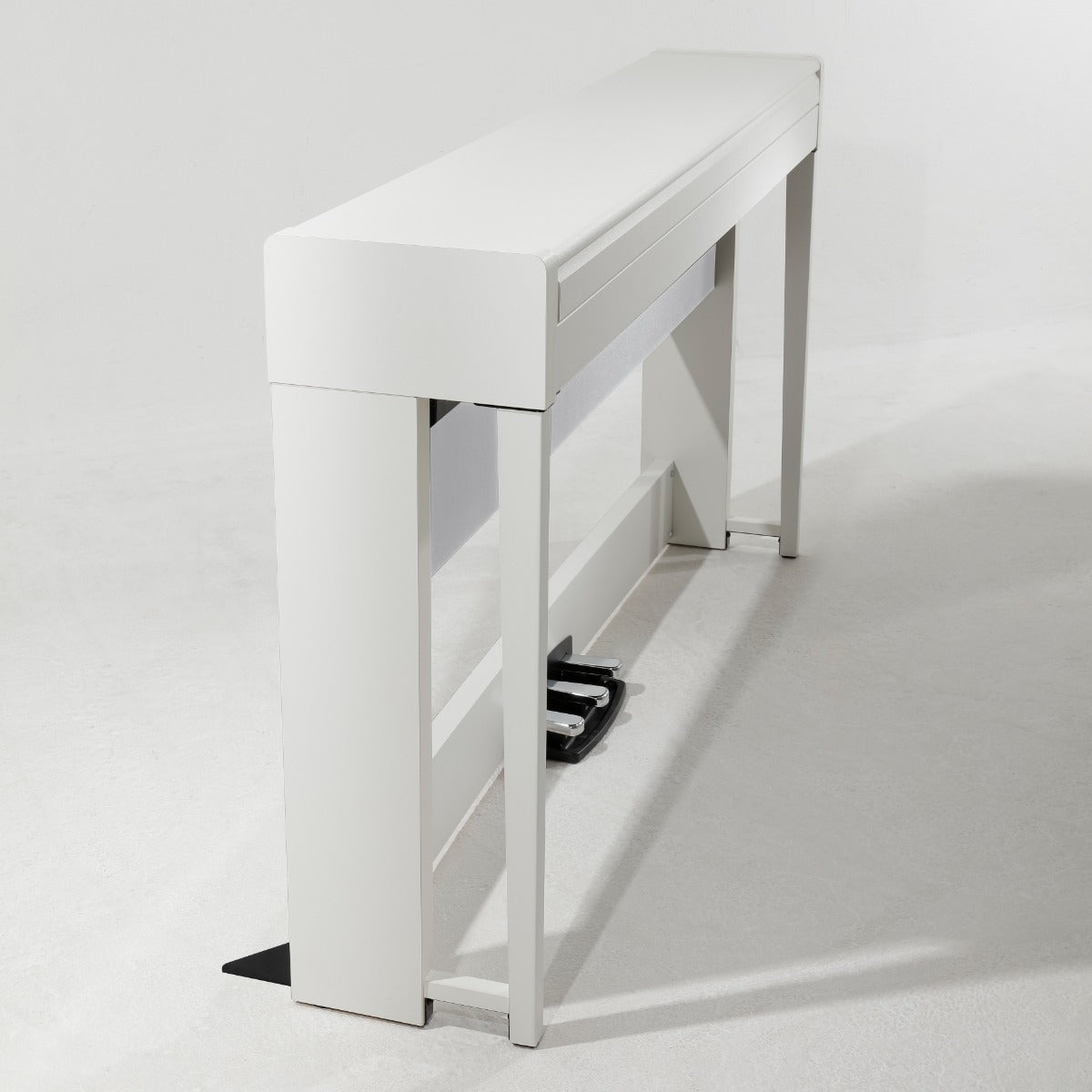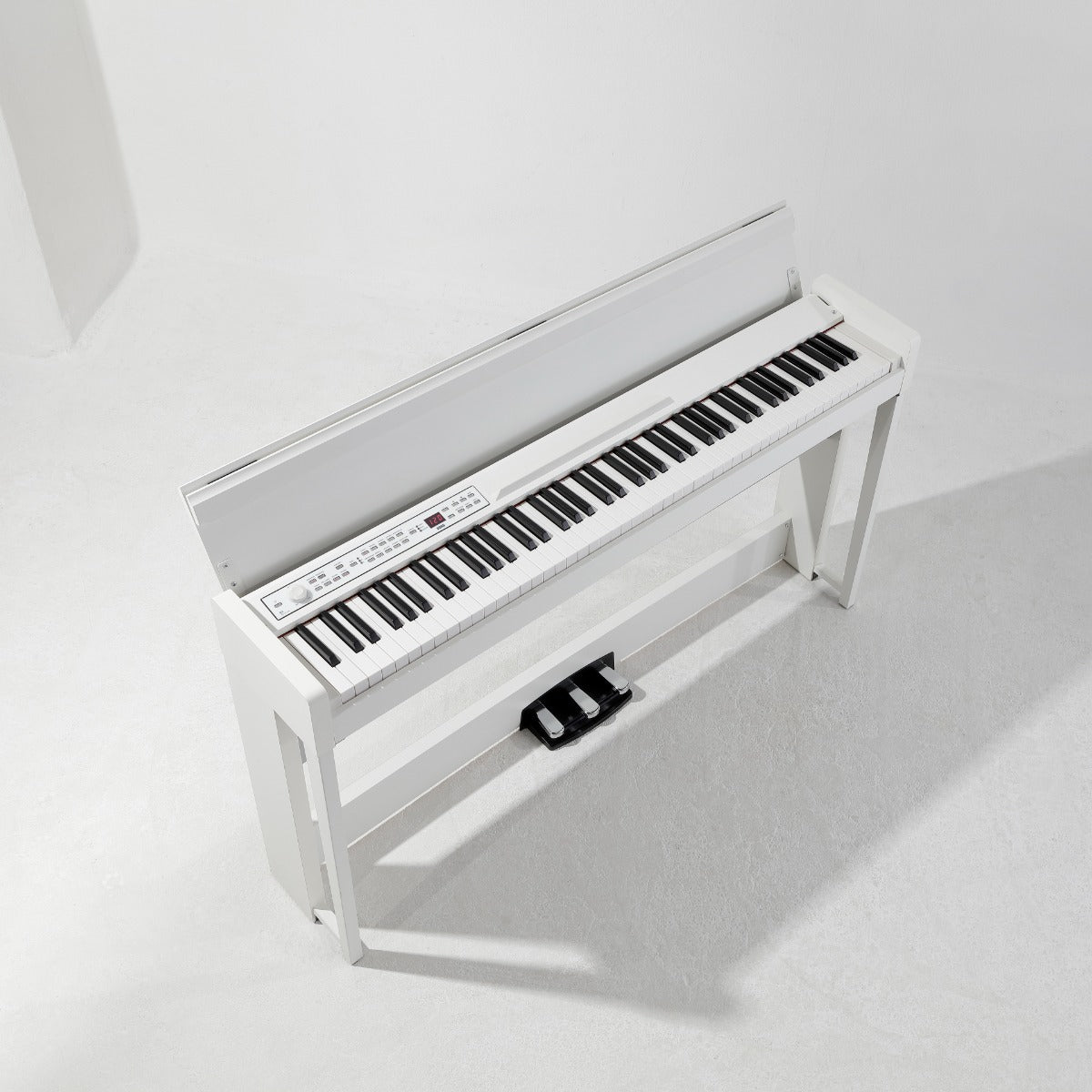 Korg C1 Digital Piano - White
Superb sound and outstanding design to enhance any room.
The C1 is a truly exceptional digital piano. With KORG's unique history of musical instrument design and audio technology, the C1 offers levels of playability and versatility that will exceed the expectations of the most demanding pianists.
From the very first note, the depth and clarity of sound that the C1 delivers from its compact, slim-line cabinet will astound both player and audience alike. The precisely engineered keyboard provides a feel and response that has been designed to help the student develop a sound playing technique while responding fully to the demands of the more advanced player.
The KORG C1 is an exciting alternative to an acoustic instrument or in locations where a traditional instrument would not be practical. It never needs tuning and can be used with headphones to avoid disturbing others.
Furthermore, a variety of additional features will inspire new levels of creativity in players of all abilities and enhance their enjoyment of music, including 30 superbly realistic instrument sounds, Bluetooth audio streaming and on-board recording. Designed and manufactured in Japan, the KORG C1 redefines the digital piano.
Enjoy 30 high-quality instruments sounds and studio effects
The German Grand piano characterized by brilliant highs and rounded bass is one of richness and power. The Japanese Grand piano is characterized by its dynamic sound and is frequently used for a wide range of music genres, from classical to jazz and pop. In addition to a choice of these acoustic piano sounds, the C1 also offers electric piano sounds, organ, clav, vibraphone, acoustic guitar, strings and more, giving you a total of 30 richly expressive sounds. Three high-quality effects are also available: brilliance, reverb, and chorus. Optimal effects are preset for each of the built-in sounds, so all you need to do is select a sound and enjoy playing immediately with the ideal settings.
RH3 keyboard provides a great-feeling playing experience
The C1 features the real weighted hammer action 3 (RH3) keyboard that accurately simulates the playing experience of a grand piano, with a heavier playing feel in the lower register that becomes lighter as you move up the keyboard. It is extremely responsive, even when notes are repeated quickly, while the performer's expressive dynamics are faithfully interpreted even in the most complex passages. Key touch control is also provided, with a choice of five levels of sensitivity (light, normal, heavy, stable, fixed) to specify how your playing dynamics are reflected by the sound produced.
Sophisticated and elegant design
While paying homage to the acoustic piano's traditional form, a new design philosophy elevates the C1 above the bland, rectangular appearance of many digital pianos. The contemporary design features linear legs which accentuate the overall styling of the instrument and, at only 26 cm (10.24")* in depth, the C1 can be placed virtually anywhere. Keeping safety in mind, the cover uses a soft landing mechanism to ensure that it closes gently.
SKU
KOR-C1WH
MPN
C1
Vendor
Korg
Built In Speakers
Yes
Connectivity
USB and MIDI
Included From Manufacturer
Piano Stand
Power Supply
Keys Weighted
Hammer Weighted
Key Cover
Yes
Key Num
88
Mpn
C1WH
Piano Cabinet Style
Slimline
Accompaniments
No
Duet Mode
Yes
Finish
White
Half-Damper Support
Yes
Audio Outputs
1/8" Line Out
2 x 1/8" Headphone Out
Key Action
Real Weighted Hammer Action 3
Layer Feature
Yes
Metronome
Yes
Pedals
Damper, Soft, Sostenuto
Product Weight
77.16 lbs
Song Recorder
MIDI
Number of Songs
99
Number of Sounds
30
Speaker Power
2 x 25 Watts
Speaker Size
(2) 3.94"
Split Feature
Yes
Storage Type
Internal
Number of Tracks
2
Transpose Feature
Yes
Voices of Polyphony
120 (max)
Width
52.99"
Depth
13.66"
Height
36.46"
Korg USA Warranty Policy
Korg digital piano models LP-380, C1 Air, and G1 Air purchased from a Korg USA authorized dealer are warranted to be free from defects in material and workmanship to the original consumer for a period of three (3) years.
Register your new Korg digital piano online and receive a certificate that extends the product warranty for an extra two (2) years from the date of purchase, for a total warranty period of five (5) years. Product must be registered within 90 days of purchase to receive the extra two (2) years of warranty.
Tubes, AC Adapters and Foot Switches are warranted to be free from defects in material and workmanship to the original consumer for a period of ninety (90) days.
The customer must provide proof of purchase in order to obtain warranty service. The dated sales slip or copy thereof is the only acceptable proof of purchase.
The product must be purchased from a Korg USA authorized dealer and have a valid serial number.
This warranty is valid only in the USA.
Damage resulting from the following causes are excluded from the warranty set forth above: misuse, including damage occurring during shipment, damage caused by battery leakage, accident, fire, unauthorized repairs, tampering, cosmetic damage or other types of damage which are the result of improper handling or abuse; the cleaning of controls or contacts due to exposure to dirty, dusty, or otherwise contaminated environment; damage resulting from modification; damage to units used for loan or rental.