Skip product carousel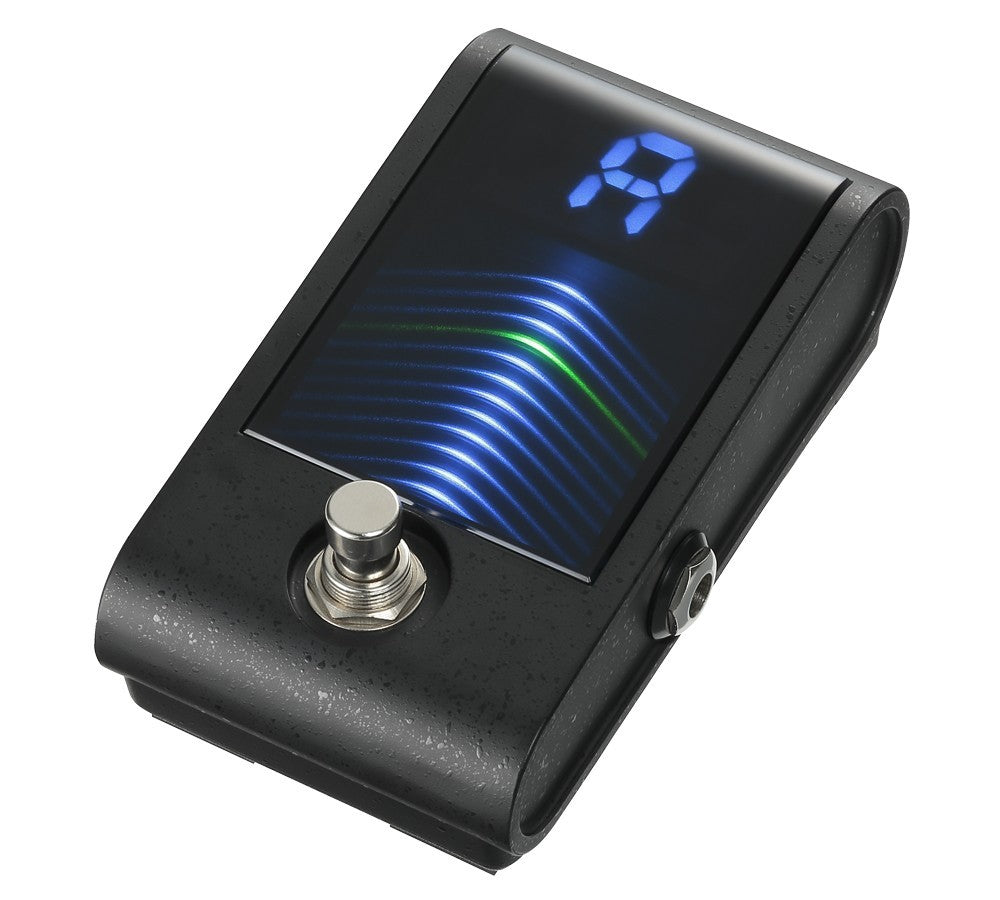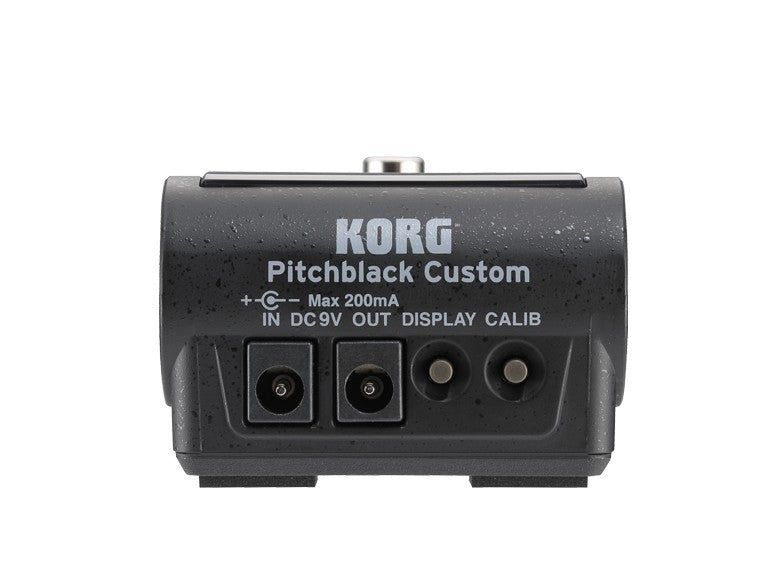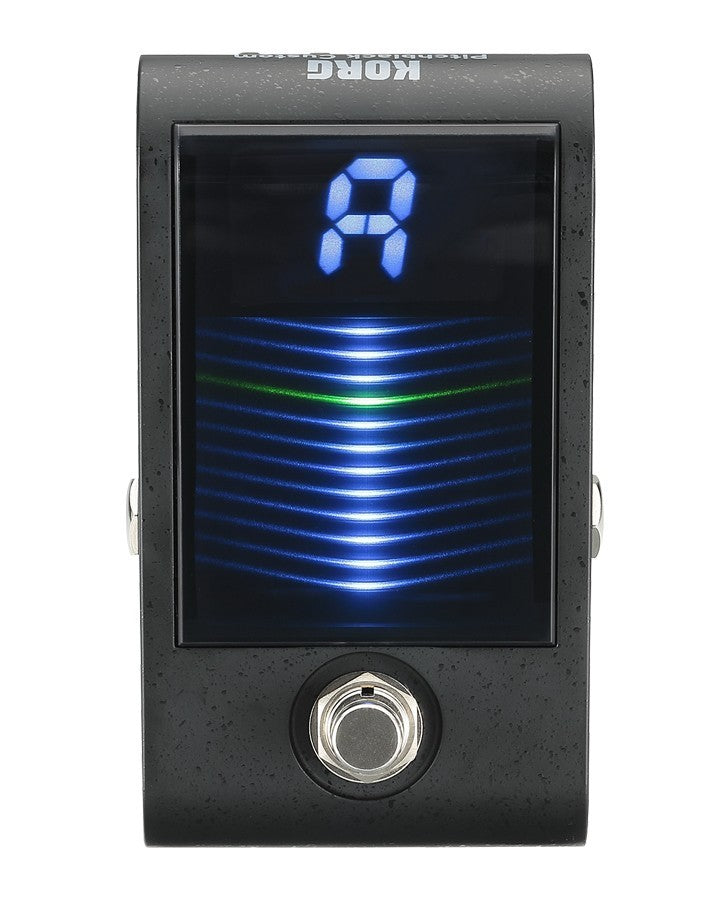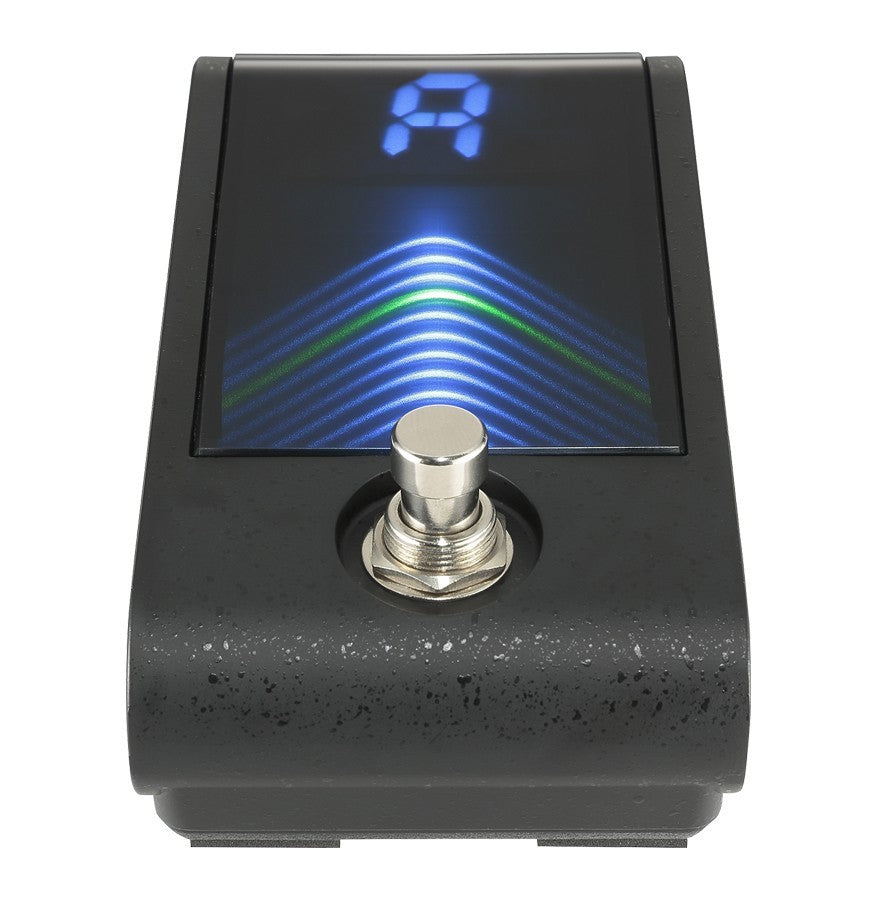 Korg Pitchblack Custom Pedal Tuner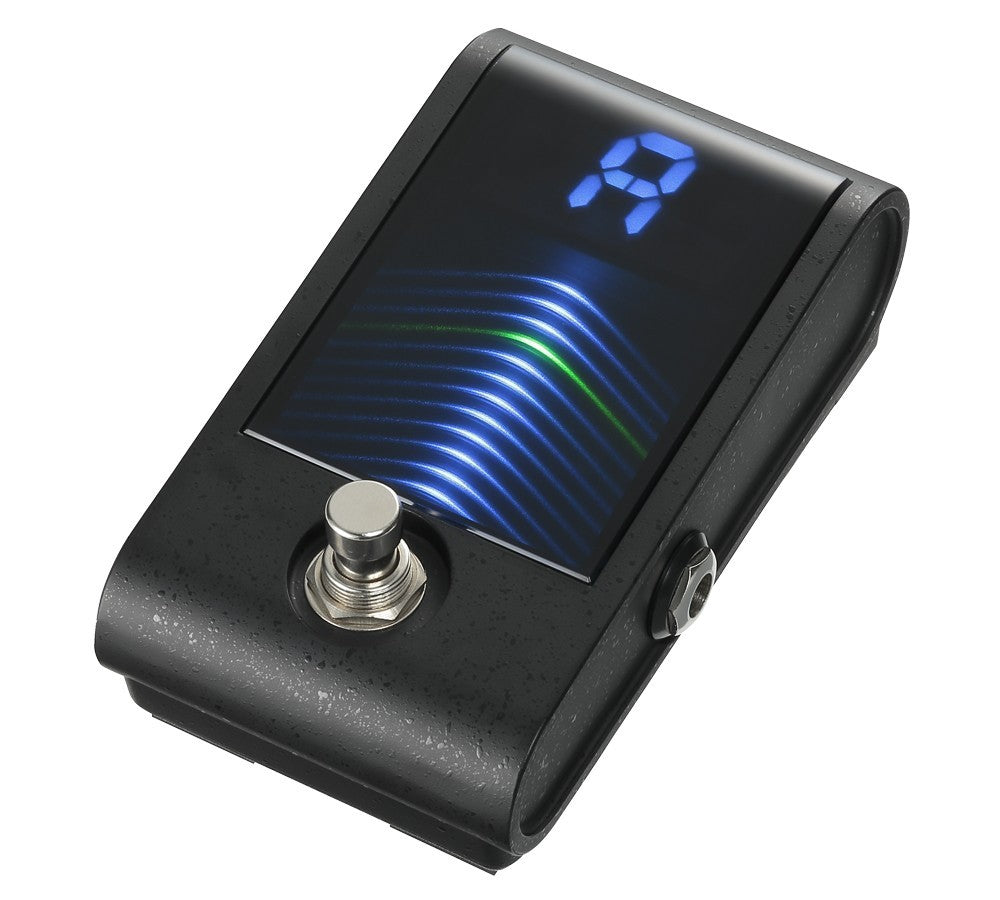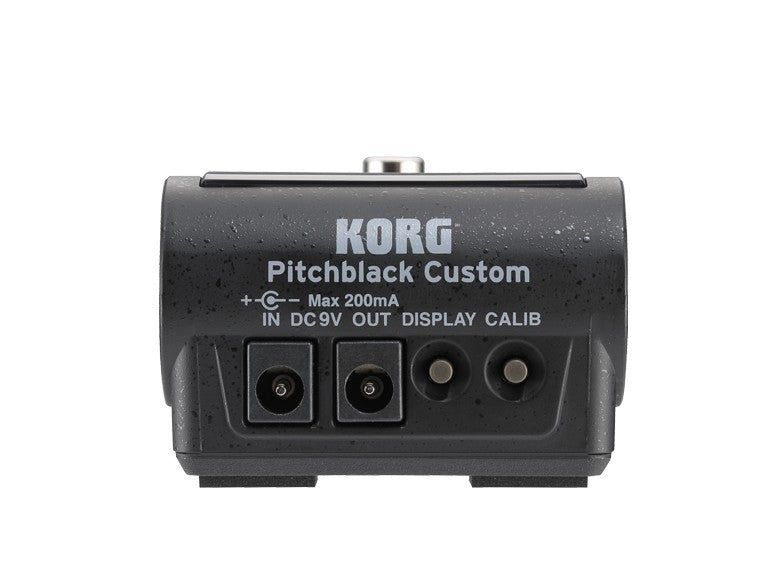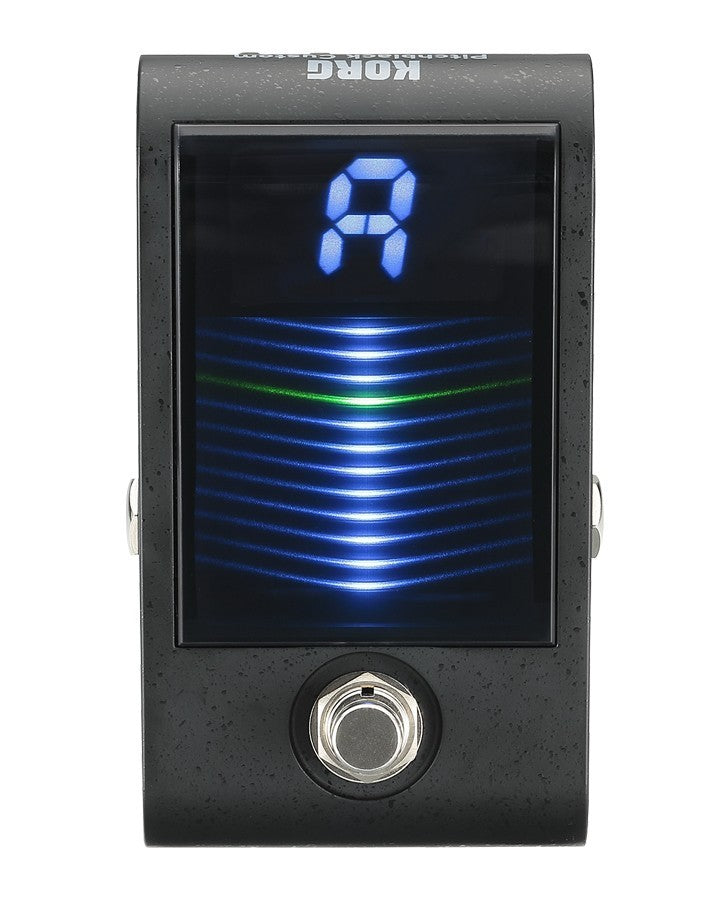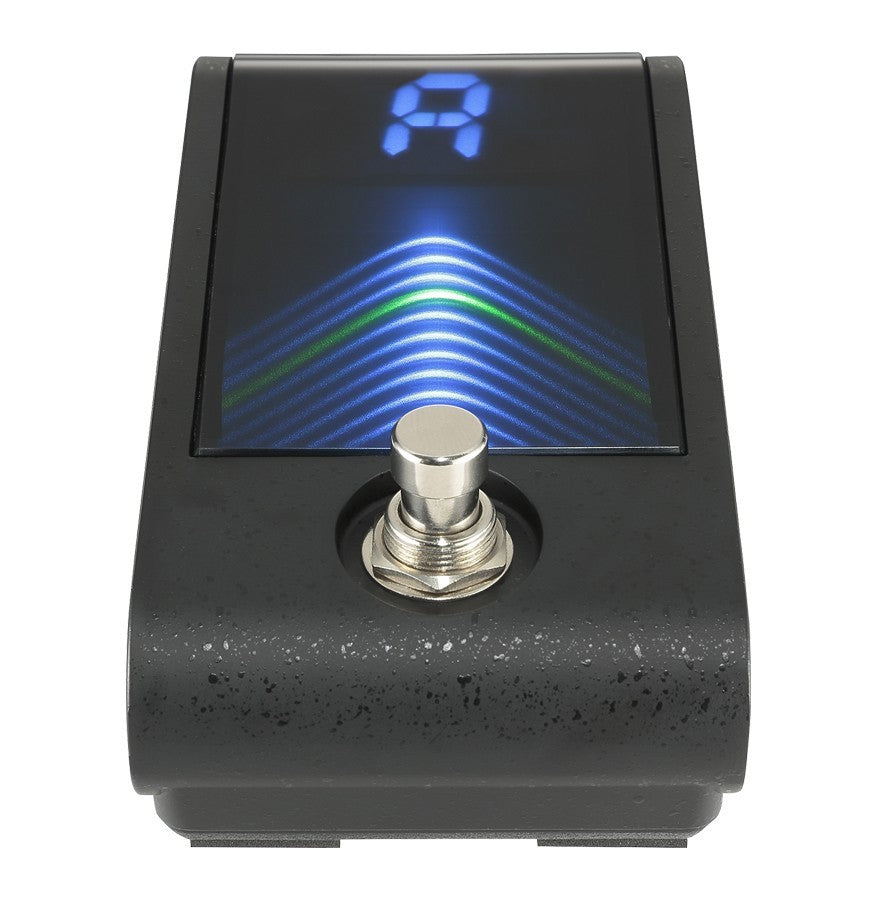 Korg Pitchblack Custom Pedal Tuner
The Pitchblack Custom features the first vertical 3D visual meter on a pedal tuner. Three-dimensional lights and versatile display modes deliver an unprecedented level of visibility. In addition to allowing ultra-high +/- 0.1 cent tuning precision, it features true bypass switching that prevents any coloration of your tone. Designed with the needs of professionals in mind, the Pitchblack Custom will provide years of trouble-free operation. The durable aluminum die cast body provides a DC output that allows parallel connection for powering other effects pedals. The Pitchblack Custom offers unbeatable visibility and accuracy for all guitarists and bassists and is the clear choice for professionals.
The 3D visual meter exemplifies the Custom Shop series. A large and easily visible note name indication and the distinct movement of brightly illuminated LEDs make the pitch difference and change instantly recognizable. This new 3D visual meter makes it simple to tune with a precision of ±0.1 cent.
Designed with the professional user in mind, KORG's Pitchblack Custom offers extremely accurate tuning with a detection range of +/- 0.1 cents, a level of precision that is uncommon of pedal tuners. With the Pitchblack Custom, players of all styles can now enjoy the same ultra-high precision offered in KORG's flagship tuner, the Pitchblack Pro.
Choose from four meter display modes to suit your playing style. In addition to the standard "Regular A mode," you can use "Strobe mode" or "Half-strobe mode" in which the direction and speed of meter movement indicate the pitch change for easy visualization of even minute differences, as well as "Regular B mode" in which the meter rises by being stacked from bottom to top toward a reference line --- a mode that's possible only with KORG's vertical display.
| | |
| --- | --- |
| SKU | KOR-PBCS |
| Vendor | Korg |
| Mpn | PBCS |
| Manufacturer Part Number (MPN) | PBCS |
Korg USA Warranty Policy
All Korg products purchased from a Korg USA authorized dealer are warranted to be free from defects in material and workmanship to the original consumer for a period of one (1) year.
Register your new Korg keyboard, keyboard rack module or digital piano online and receive a certificate that extends the product warranty for an extra year from the date of purchase. Product must be registered within 90 days of purchase to receive an extra year of warranty.
Tuner and Metronome products are warranted to be free from defects in material and workmanship to the original consumer for a period of three (3) years.
Tubes, AC Adapters and Foot Switches are warranted to be free from defects in material and workmanship to the original consumer for a period of ninety (90) days.
The customer must provide proof of purchase in order to obtain warranty service. The dated sales slip or copy thereof is the only acceptable proof of purchase.
The product must be purchased from a Korg USA authorized dealer and have a valid serial number.
This warranty is valid only in the USA.
Damage resulting from the following causes are excluded from the warranty set forth above: misuse, including damage occurring during shipment, damage caused by battery leakage, accident, fire, unauthorized repairs, tampering, cosmetic damage or other types of damage which are the result of improper handling or abuse; the cleaning of controls or contacts due to exposure to dirty, dusty, or otherwise contaminated environment; damage resulting from modification; damage to units used for loan or rental.
Ground shipping is FREE for all orders $99 and up.