Skip product carousel
Instant Rebate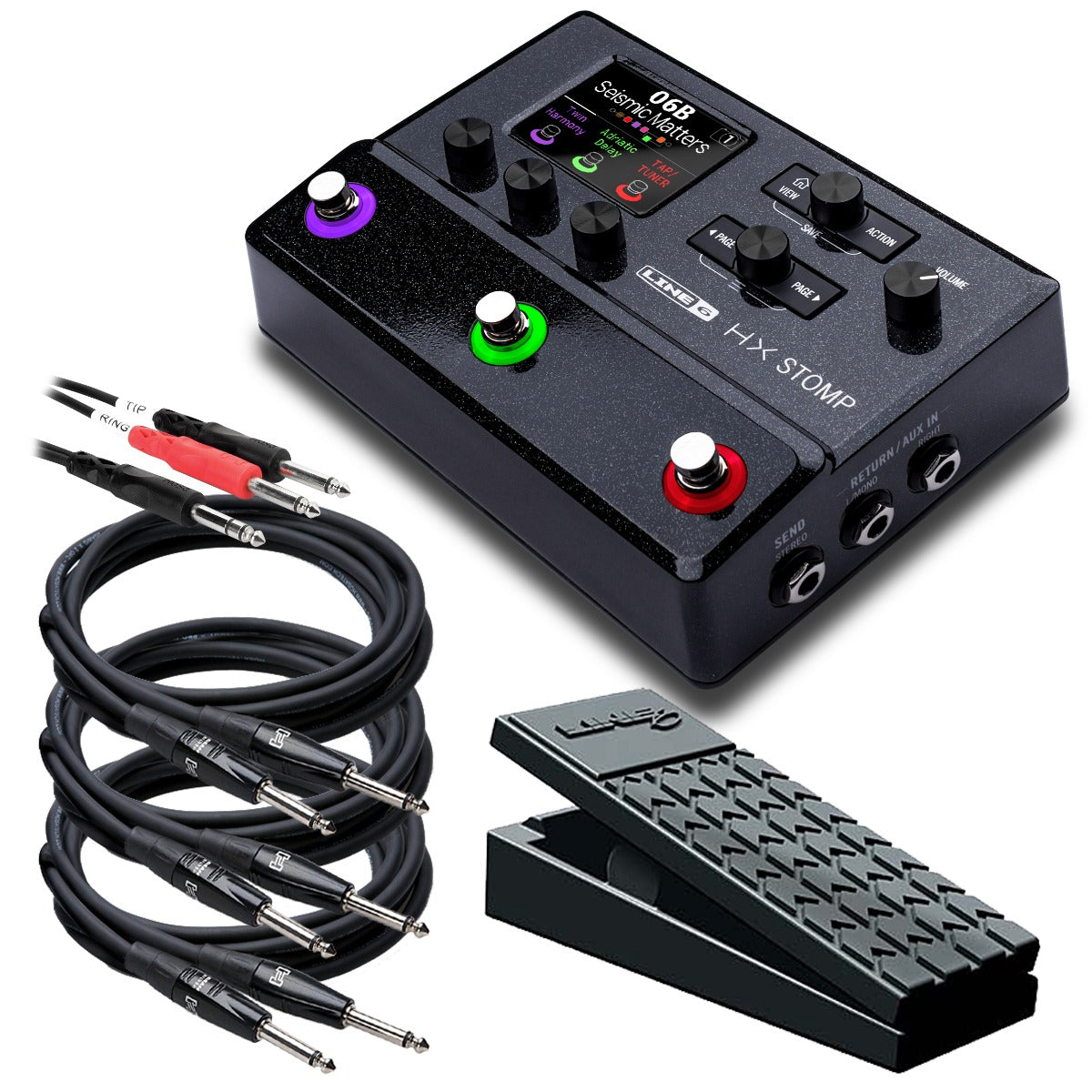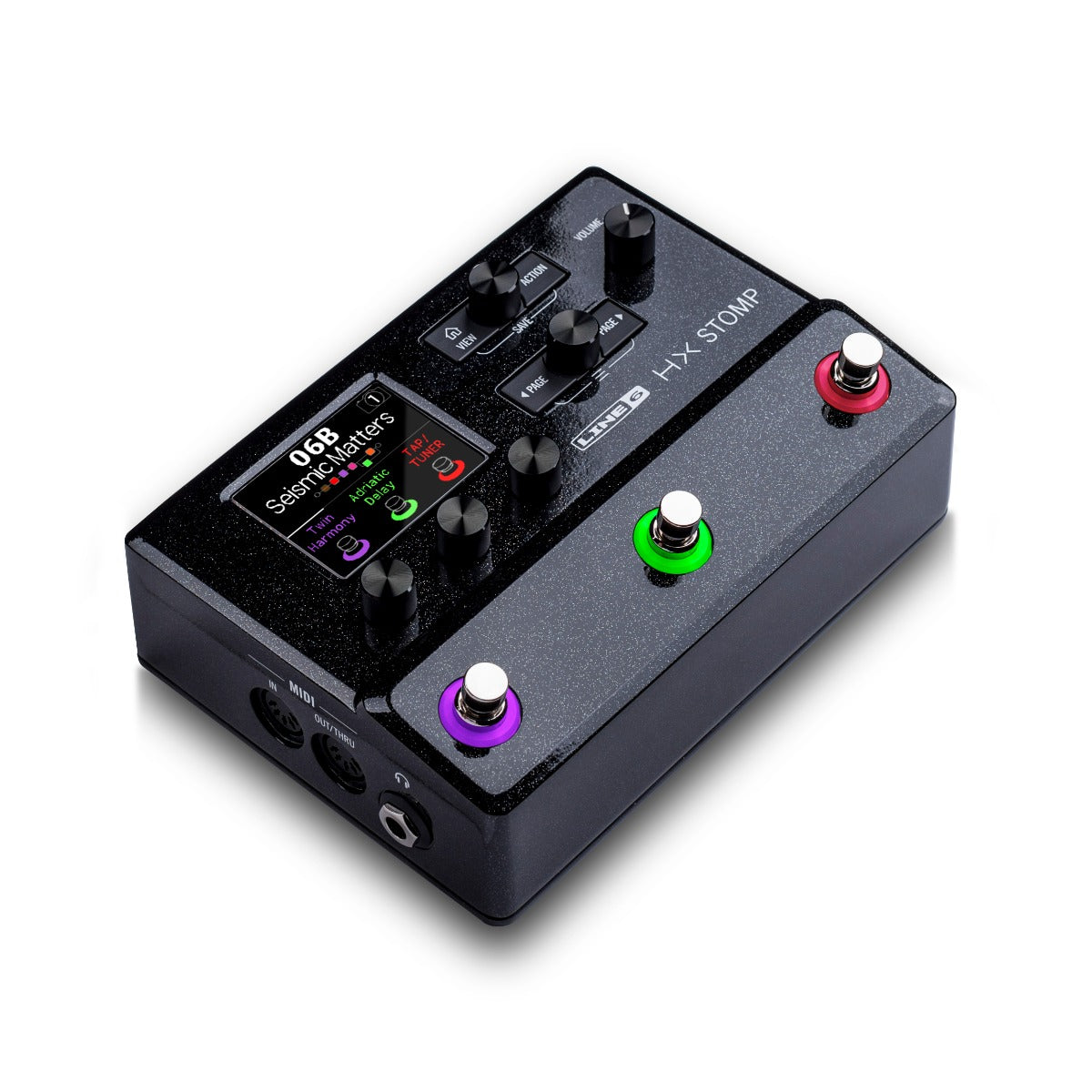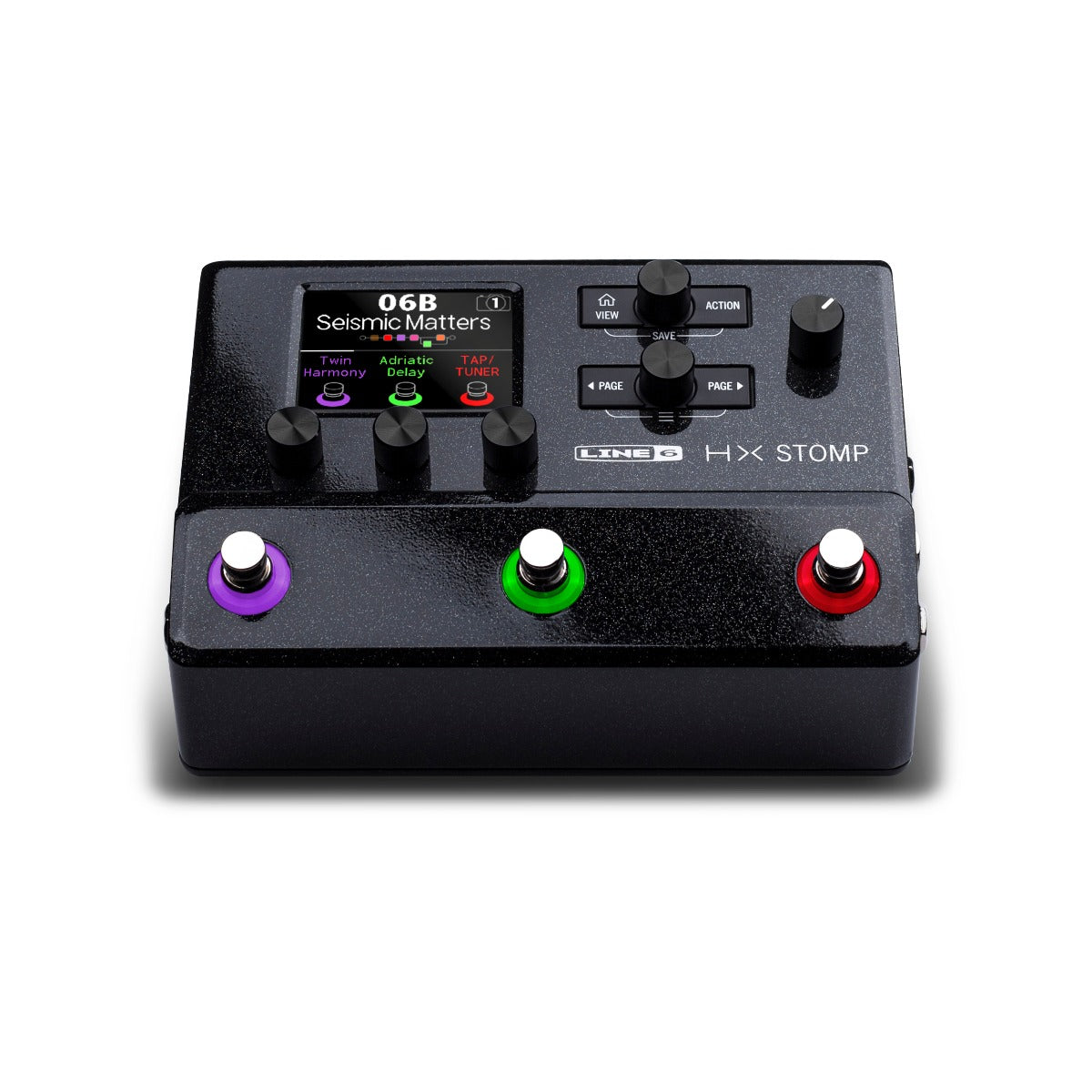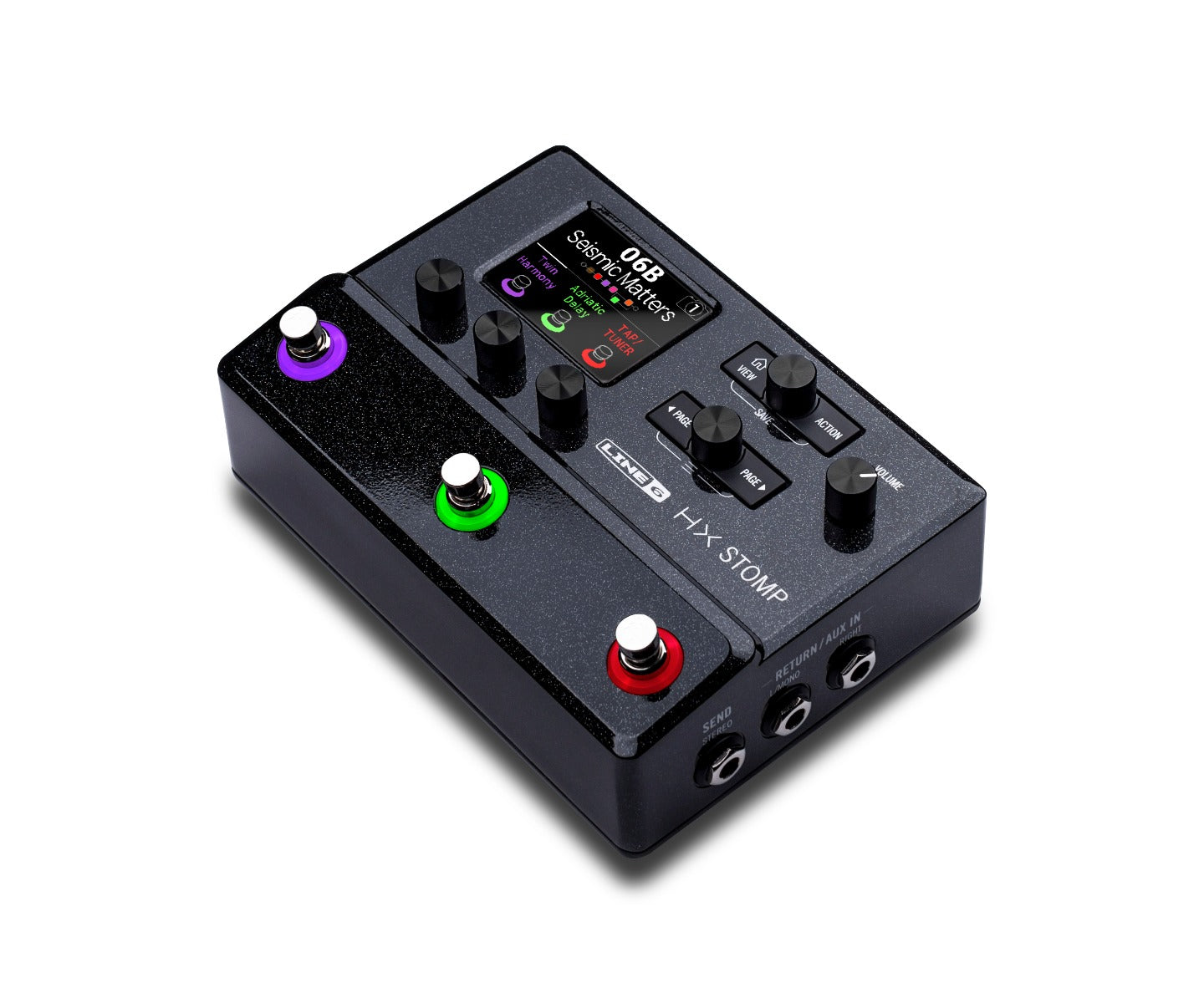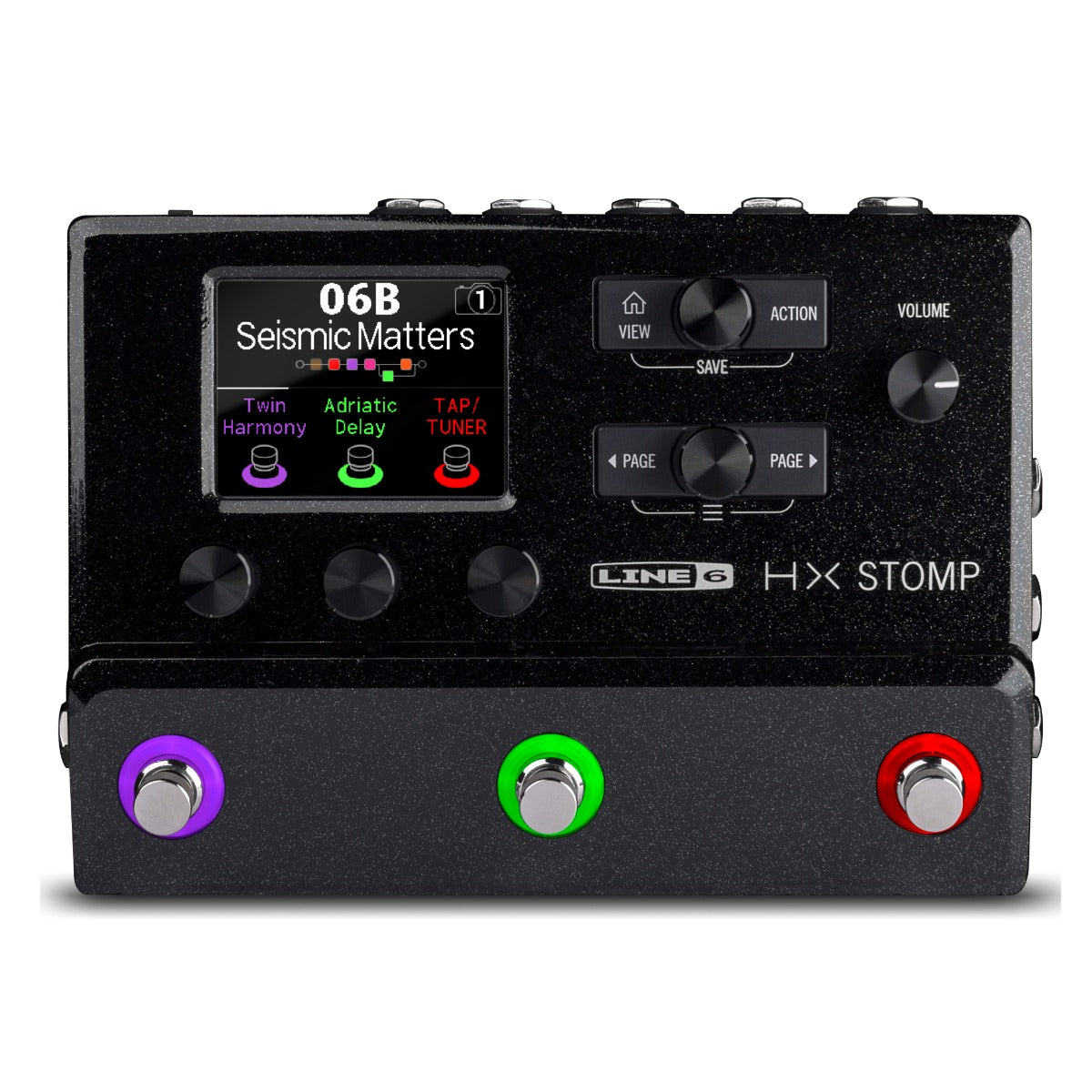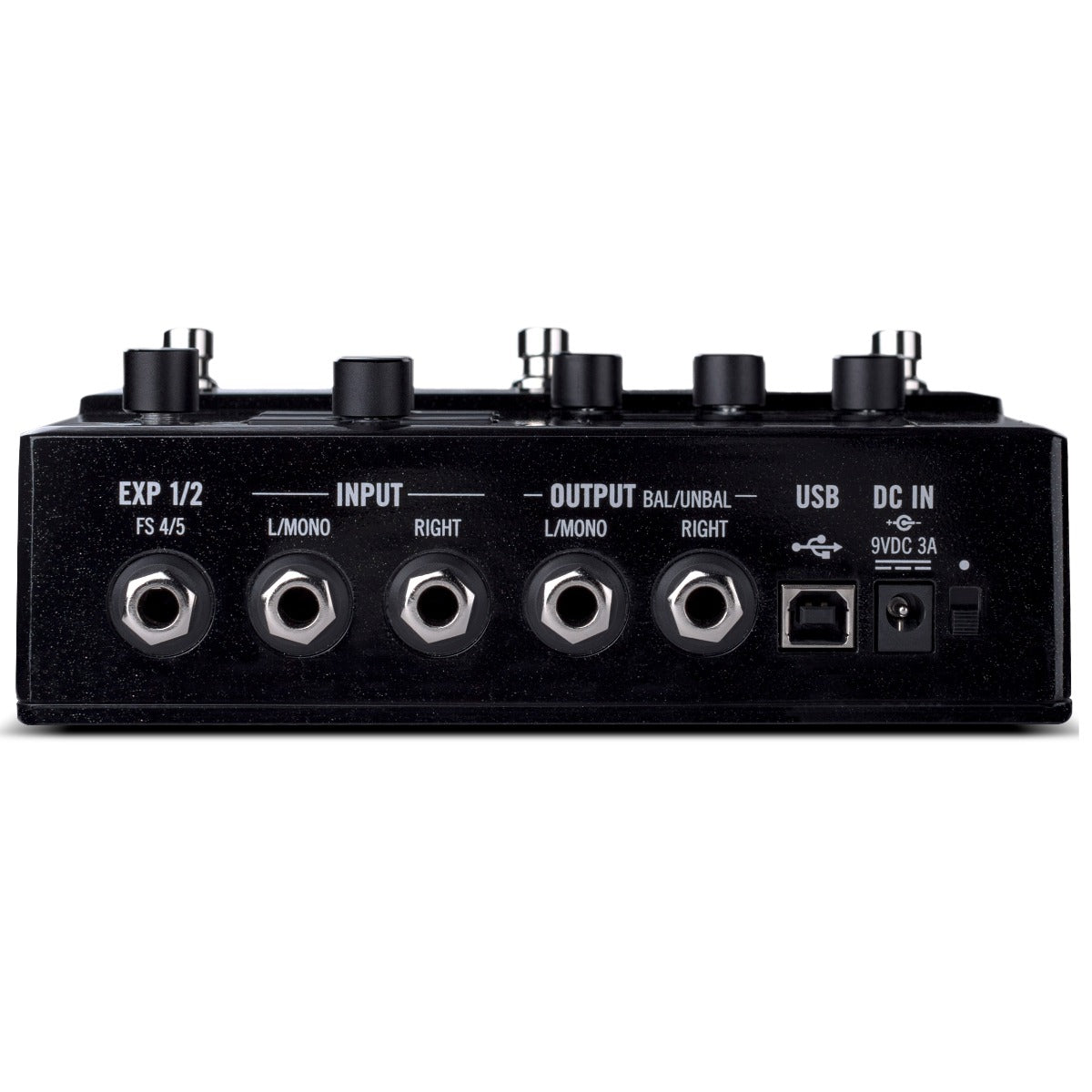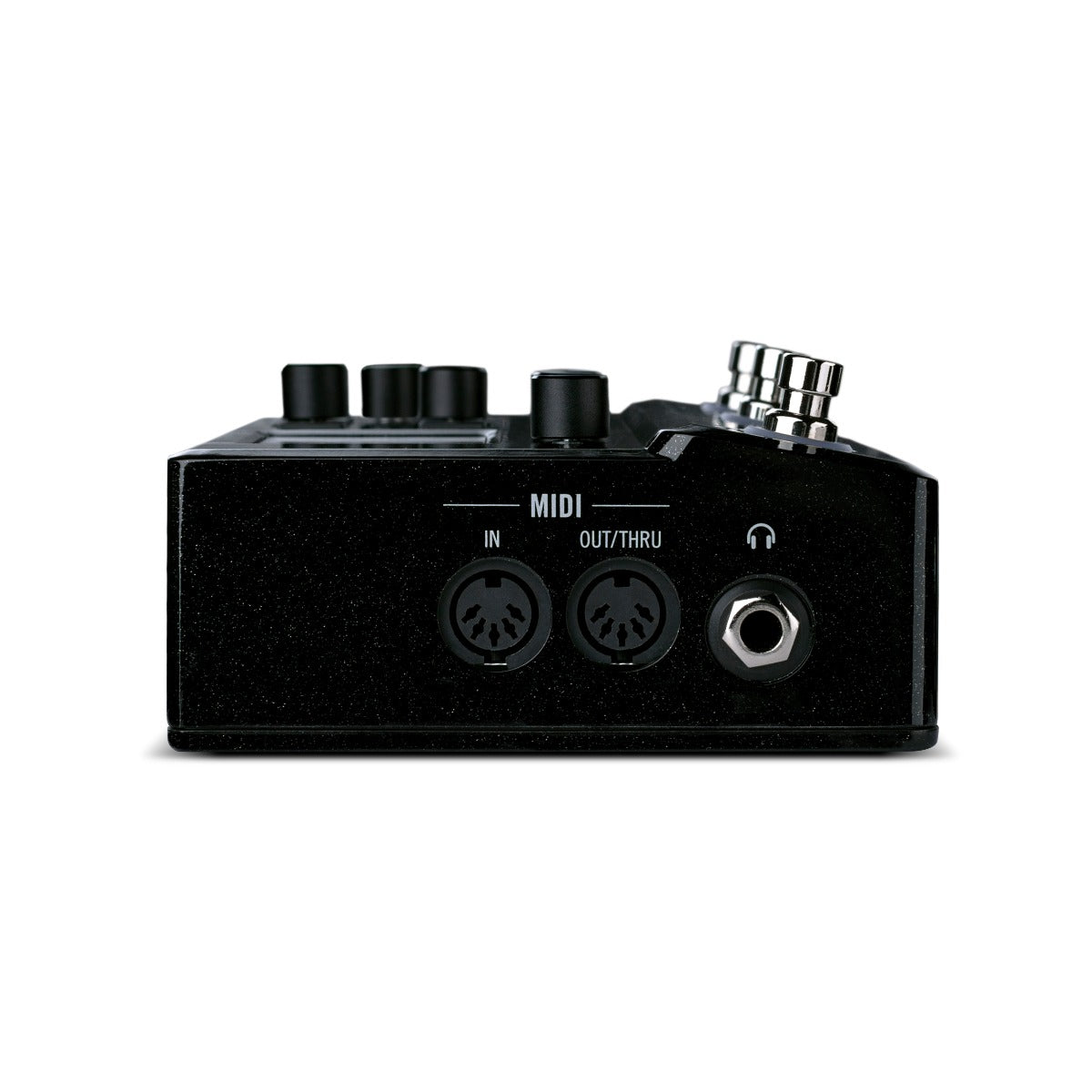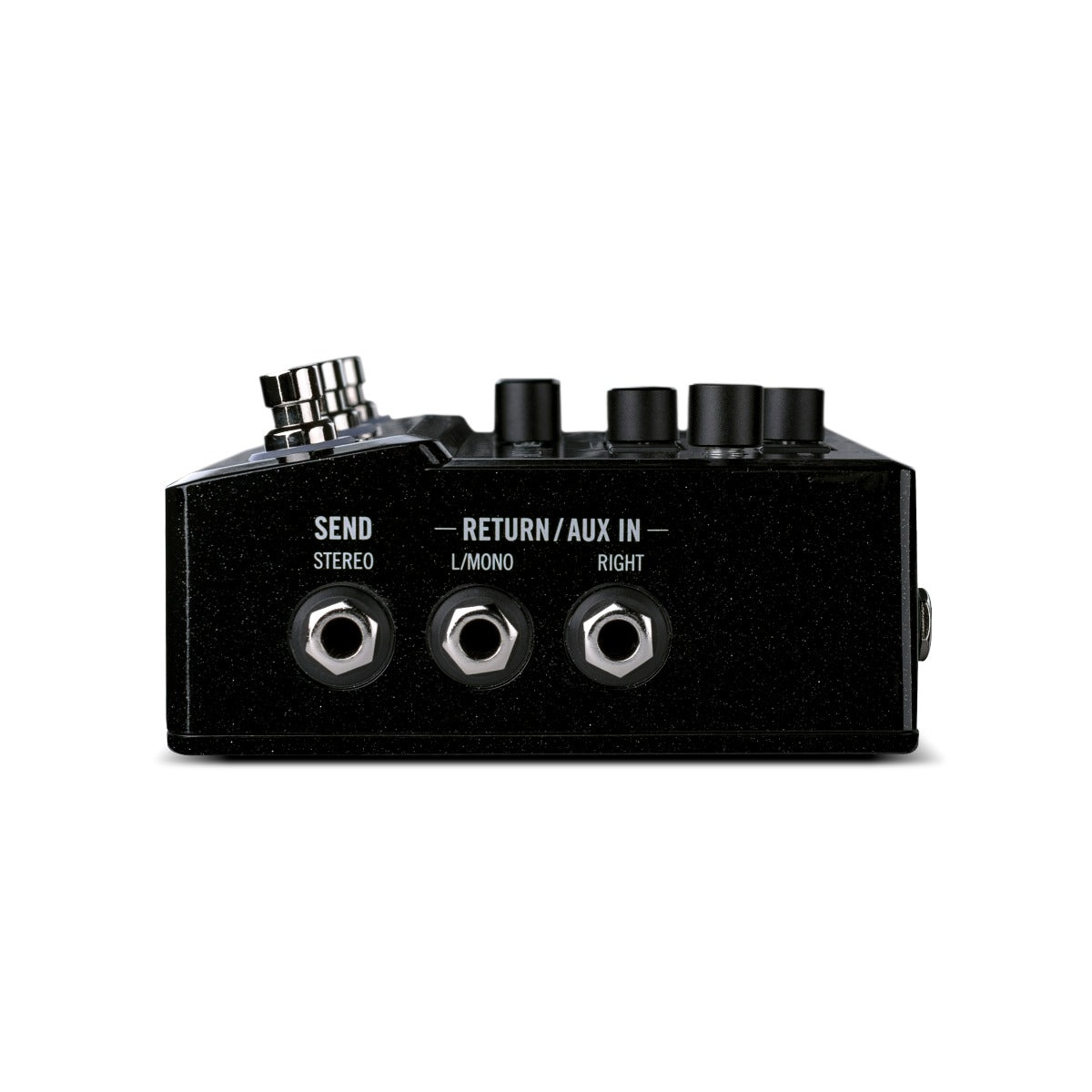 Line 6 HX Stomp Multi-Effects Processor STAGE KIT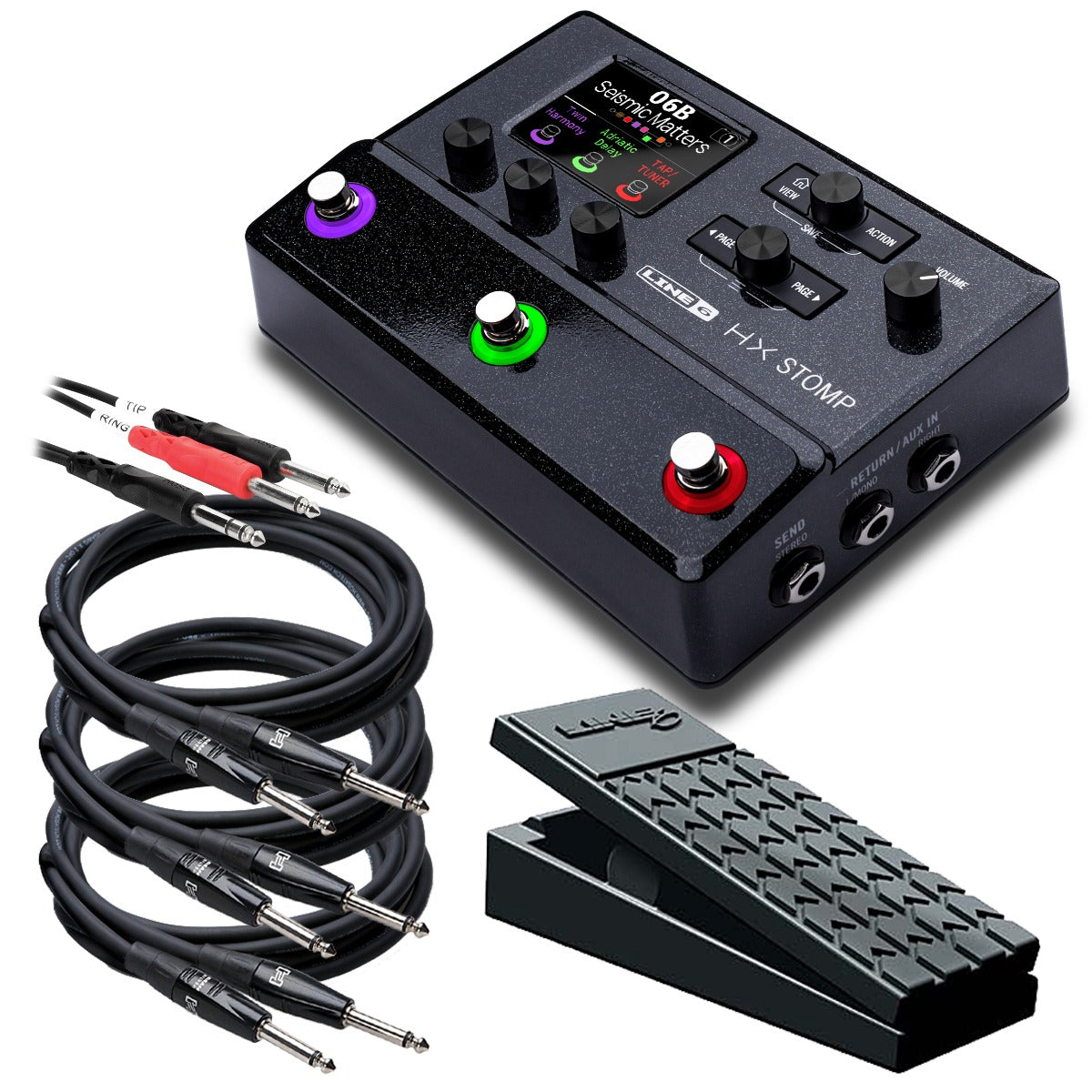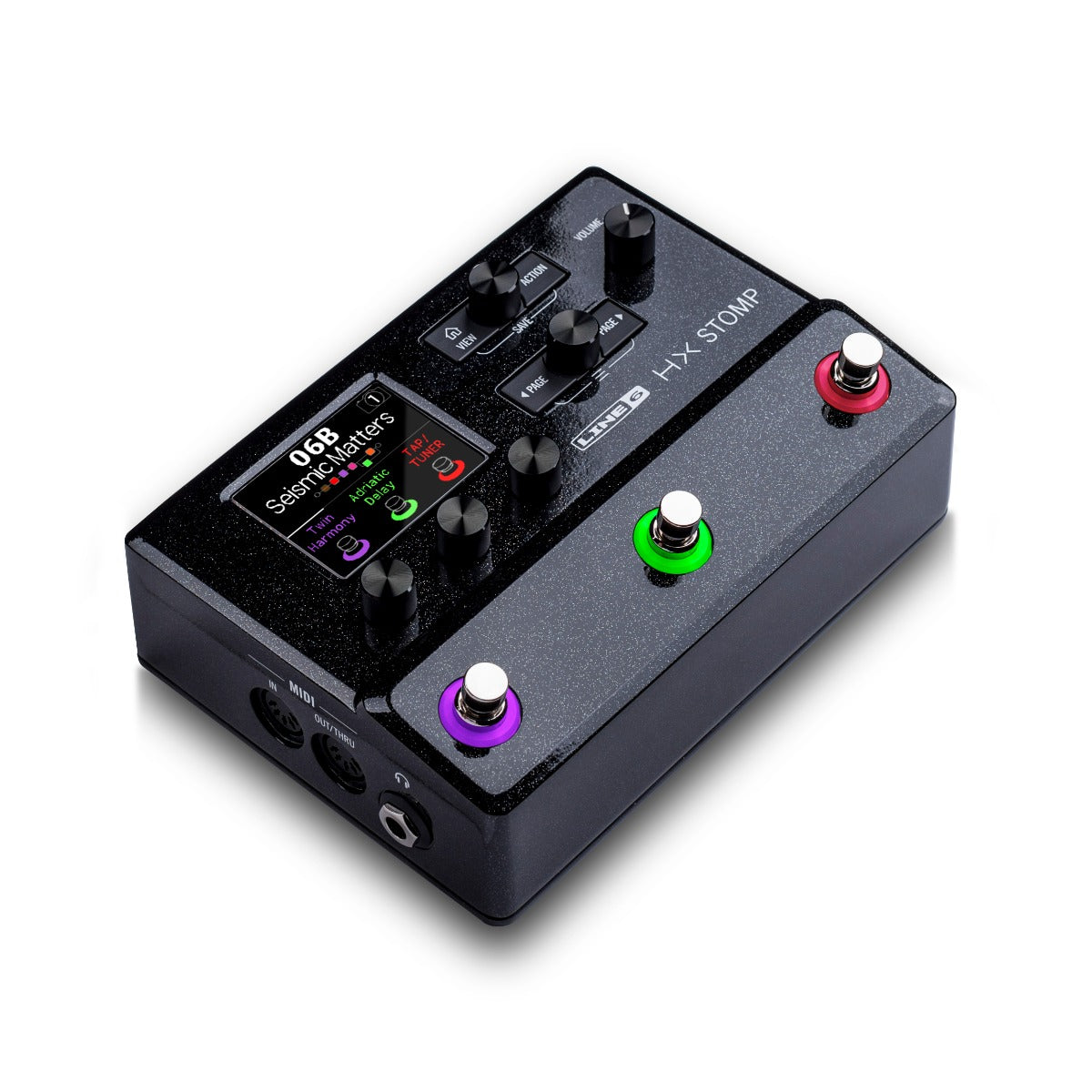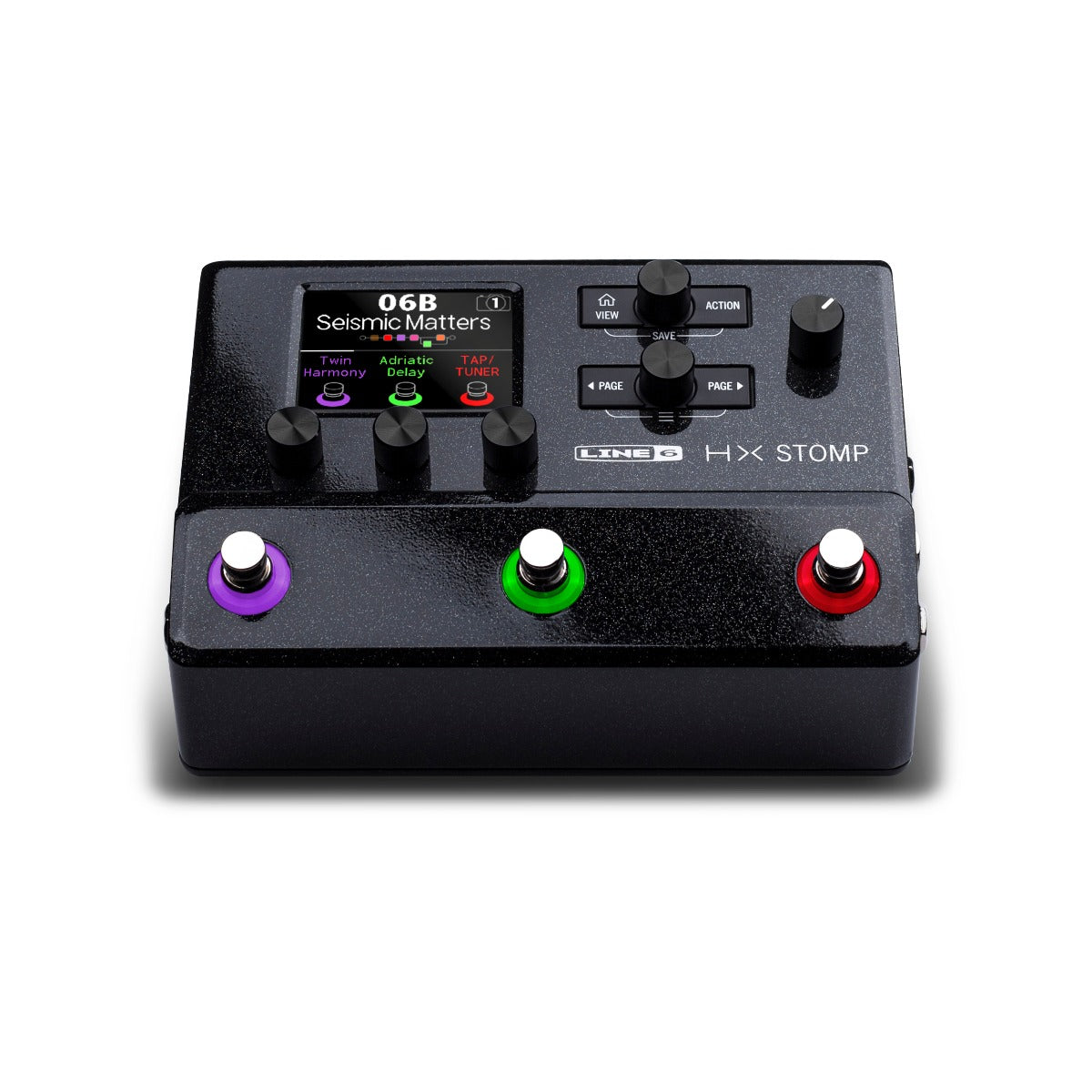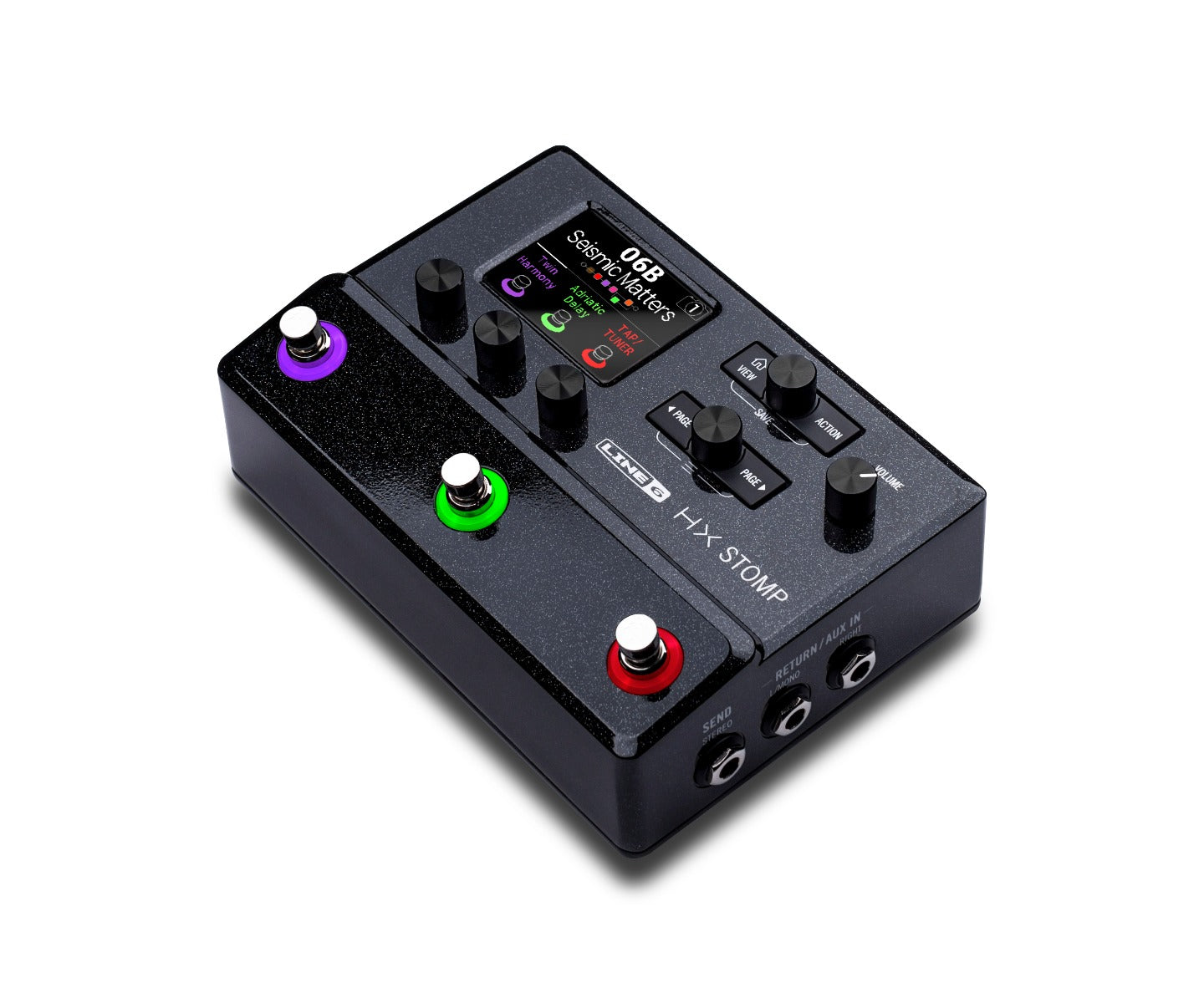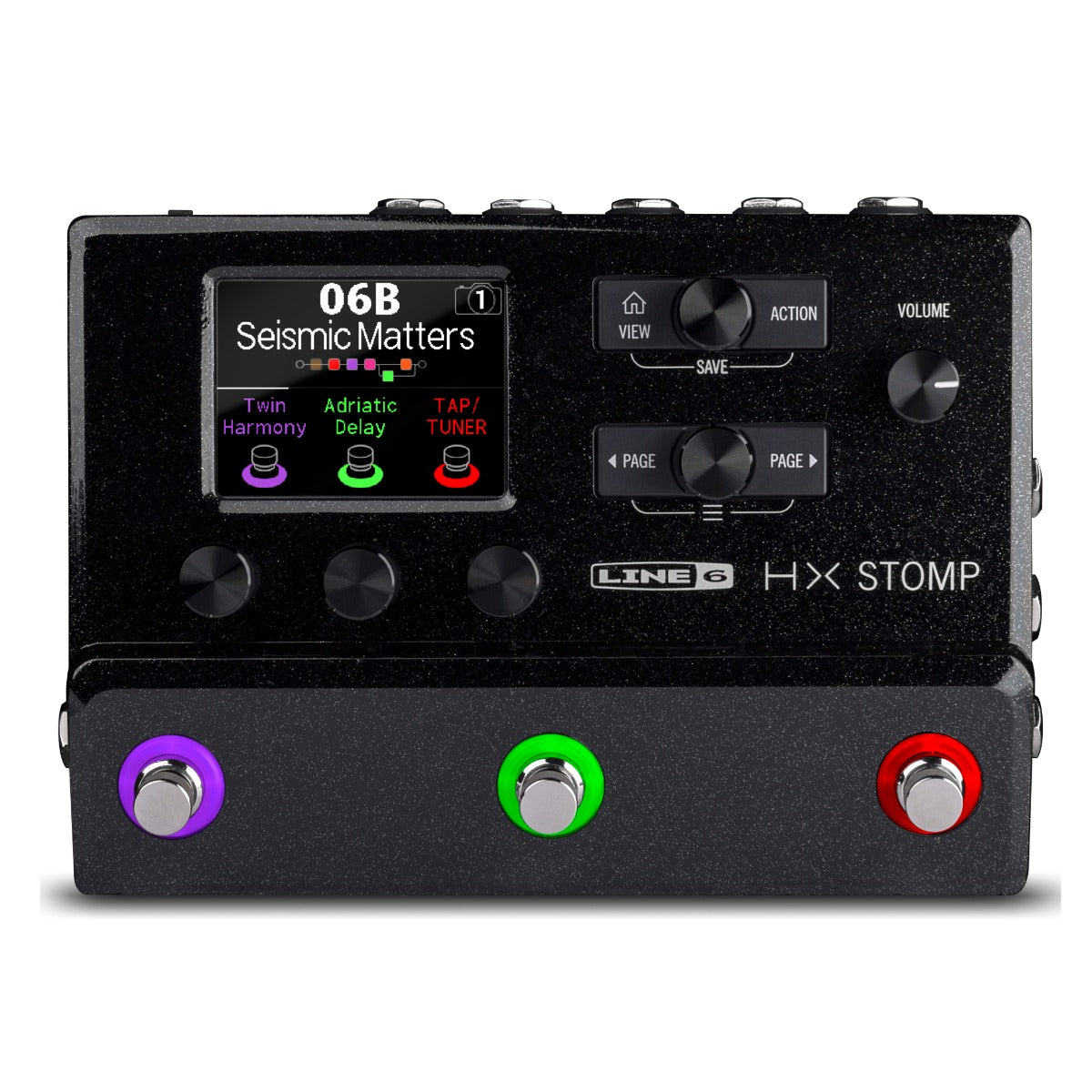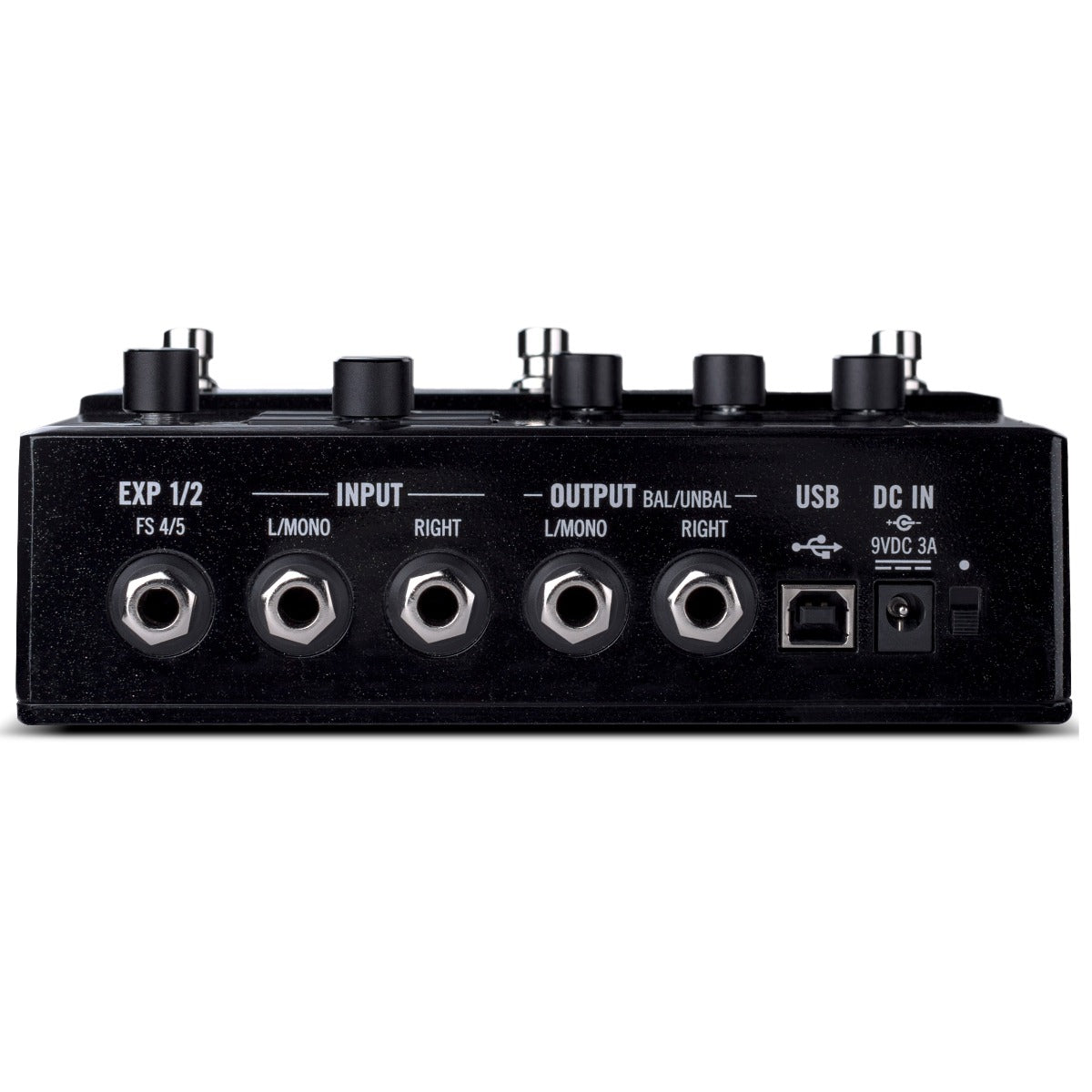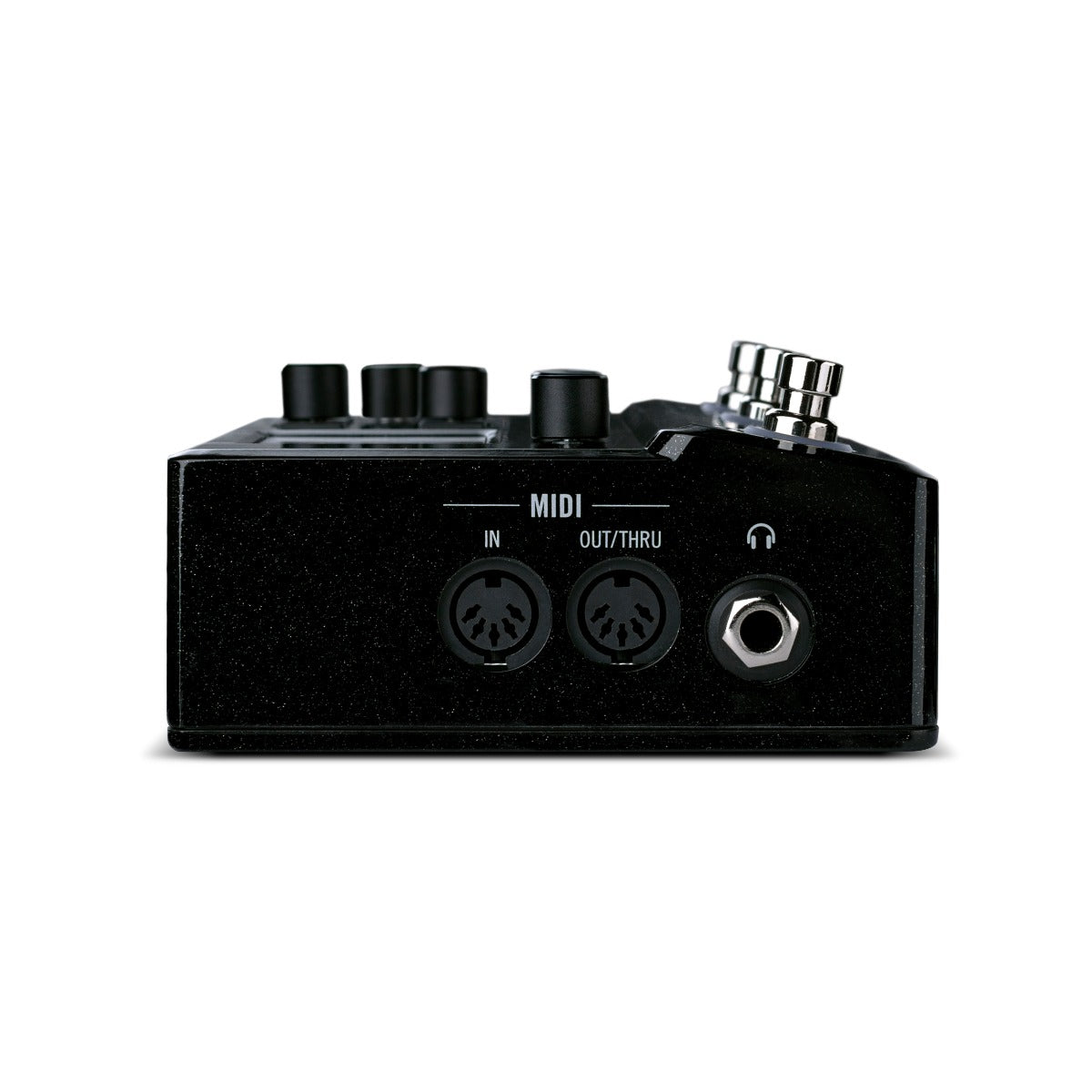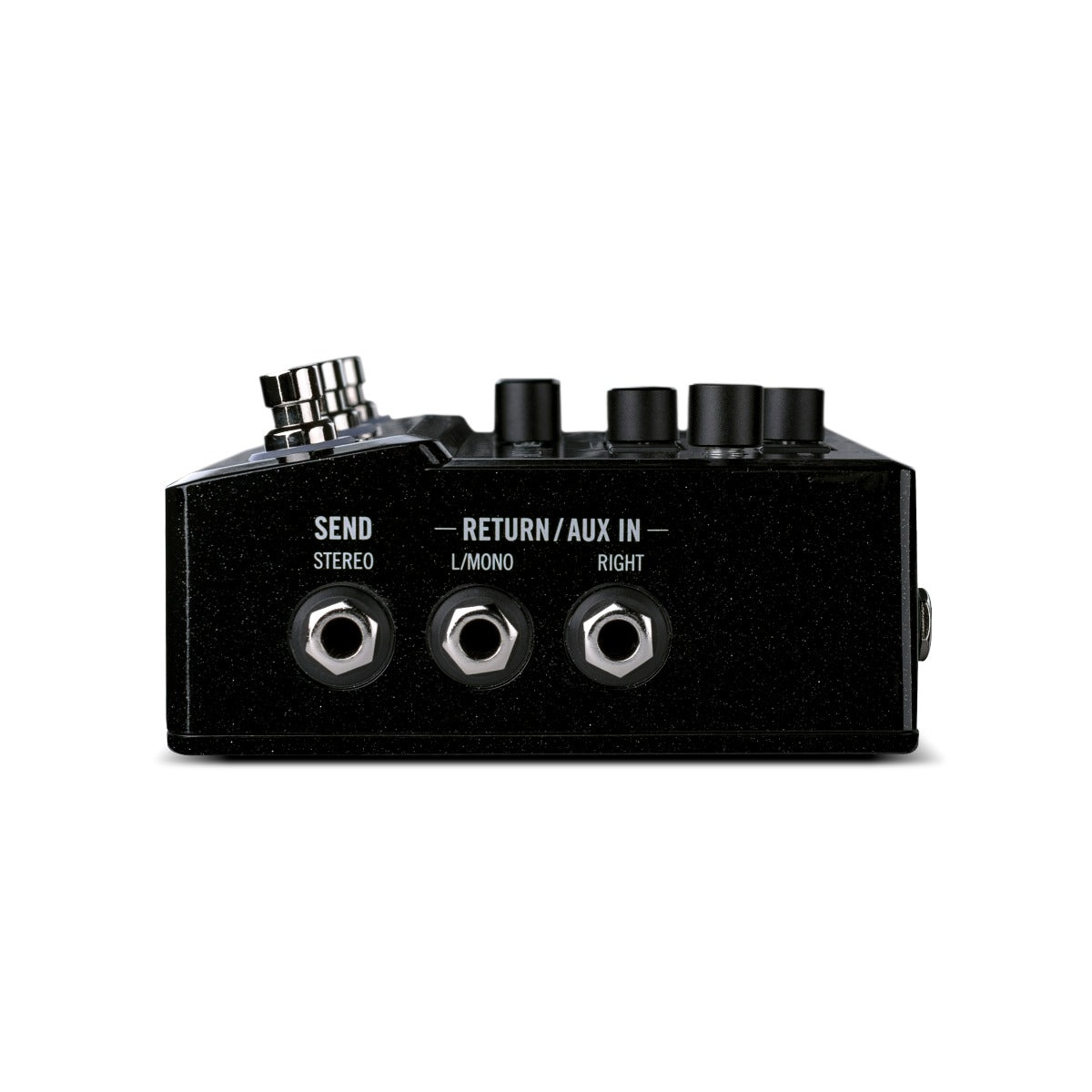 Line 6 HX Stomp Multi-Effects Processor STAGE KIT
4 items included
This Kraft Music Bundle Includes
$719.99
Regular price
$846.78
Instant Rebate ends November 27, 2023
Save $126.79
Click on a product to view more details.
Line 6 Helix 3.60 Firmware Update Features 14 New Models
The Helix 3.60 firmware update for Helix and HX hardware devices and the 3.60 software update for the Helix Native plugin introduce three new amplifiers including the Grammatico GSG, seven new guitar speaker cabinets featuring 12" speakers in various combinations, two new bass cabs, and two new effects.
HX Stomp is a professional-grade multi-effects processor that delivers the sound of Helix amps, cabs, and effects in an ultra-compact pedal. Whereas the Line 6 HX Effects pedal is designed to be the centerpiece of a pedalboard, providing full control over individual effects, amp switching, and external MIDI-equipped pedals—HX Stomp is a programmable amp/cab/effects/IR pedal that seamlessly integrates into a variety of environments and applications. Use it as a "super stompbox," a backup or fly rig, an add-on tone expander when combined with other modelers, an audio interface—or even a complete guitar or bass rig.
The same HX Modeling technology that powers the flagship Helix guitar processor enables HX Stomp to run up to six processing blocks simultaneously, with pristine audio quality, making it the most powerful and flexible stompbox-sized multi-effects processor currently available. Along with over 300 amps, cabs, and effects—even a looper—the HX Stomp multi-effects processor includes a legacy library of effects from Line 6 M-Series pedals, as well as from classic Line 6 stompbox modelers such as the DL4, MM4, FM4, and DM4. There are also presets created specifically for bass players, as well as individual bass amp and cab models.
Additional features include a choice of true bypass and DSP bypass with trails, a stereo effects loop for patching other pedals into the signal chain and 4-Cable Method setups, a jack for connecting two external footswitches or expression pedals, extensive MIDI control, IR (impulse response) loading capabilities, and a multichannel 24-bit/96kHzUSB audio interface. The free HX Edit app allows you to customize nearly every aspect of the pedal's operation, create, save and load presets. It also provides preset librarian capabilities, IR loading, and more.
Intuitive Control and Editing
Despite its tiny size, HX Stomp is easy to both operate and program, thanks to its simple but powerful controls, 320 x 240-pixel color LCD, and three capacitive-sensing footswitches with color-coded LED rings. External control via MIDI and optional expression pedal and footswitch control provide additional flexibility, as does I/O that may be configured for sophisticated routing such as simultaneously feeding an amp and a FOH mixer, 4-Cable Method operation with an amplifier, and easy studio re-amping.
Pristine Audio Quality
An industry-leading 123dB of dynamic range provides tremendous depth and ultra-low noise, while the highest-quality components guarantee unadulterated audio throughout—from inputs to outputs—whether feeding an amp, going direct to FOH, or recording in the studio.
A Complete Rig in a Pedal
Whether you need a backup for your Helix or other rig, a travel rig that will fit into a duffle bag with room to spare for cables and additional pedals, a convenient practice and rehearsal rig, or a complete guitar and effects studio recording setup—the HX Stomp multi-effects pedal provides the perfect solution. It even fits into the top pocket of a Helix Backpack.
Features:
Utilizes the same DSP chip and HX Modeling as Helix
Compact yet extremely powerful
Highest possible audio quality throughout, plus both true bypass and DSP bypass with trails
Over 300 effects and models from Helix, M-Series, and legacy Line 6 products
Up to 6 simultaneous amp, cab, and effect blocks (including a looper and IR loading) provide extensive tone-crafting options
A complete guitar or bass rig in one pedal
3 capacitive-sensing footswitches with color-coded LED rings facilitate ease of use and fast editing
Split/parallel signal paths provide flexible routing for both simple and complex signal chains
TRS dual expression pedal/footswitch input extends creative control capabilities
Stereo effects loop (mono/stereo TRS send + stereo returns) facilitates use with other pedals
SKU
LN6-HXSTOMPSK
MPN
HX Stomp
Vendor
Line 6
Included From Manufacturer
Power supply
USB cable
Mpn
99-060-2405
Product Unique Features
Effects loop
Control Connections
TRS dual expression pedal/footswitch input
Effects
Multi-Effects / Amp Modeling
Audio Inputs
1/4" Stereo (L/Mono + Right)
1/4" Stereo (L/Mono + Right) Effect Return / Aux In
Audio Outputs
1/4" Stereo (L/Mono + Right)
1/4" Headphones
1/4" Effect Send
On-board Expression Pedal
No
Number of Patches/Programs
Over 300
Number of Pedal Switches
3
Ground shipping is FREE for all orders $99 and up.