Skip product carousel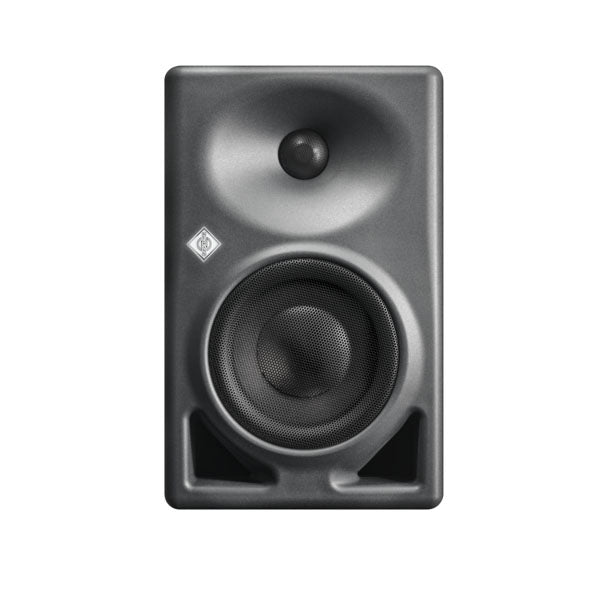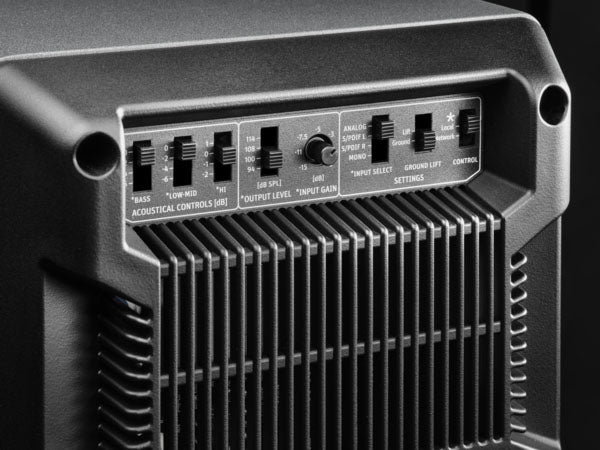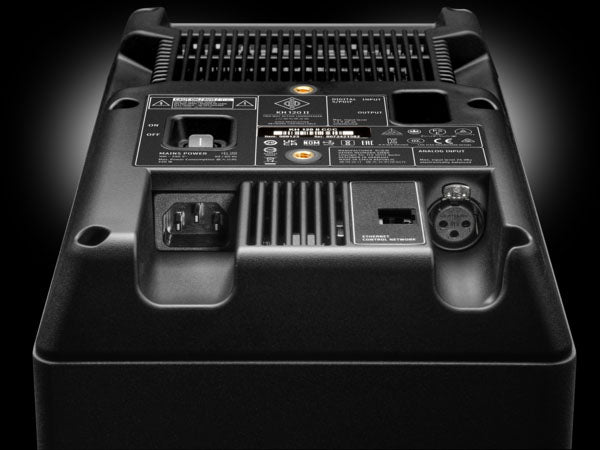 Neumann KH120II 5.25" 2-way Powered Monitor COMPLETE STUDIO BUNDLE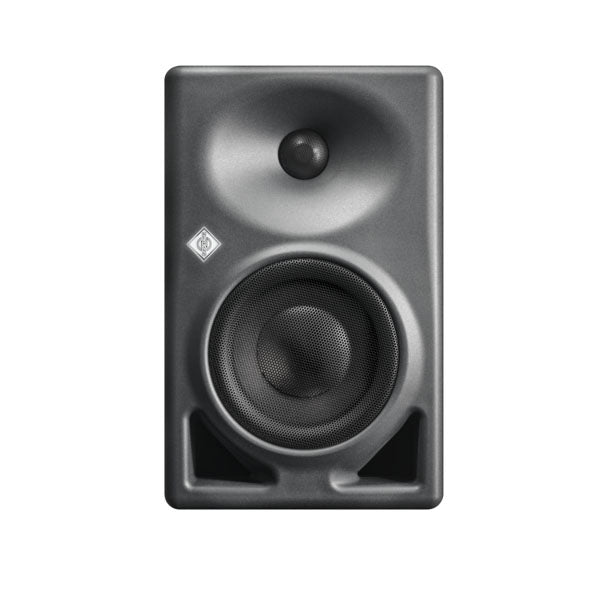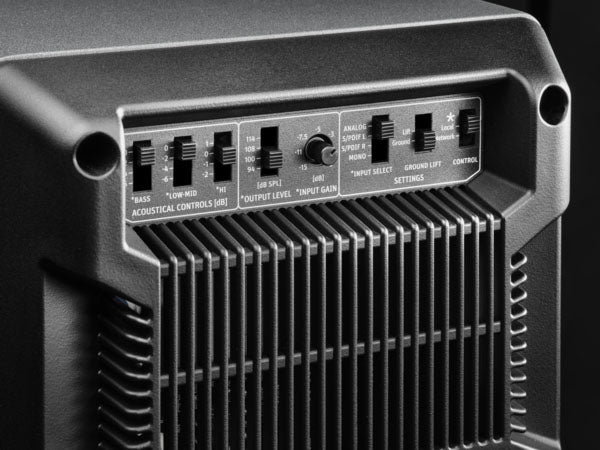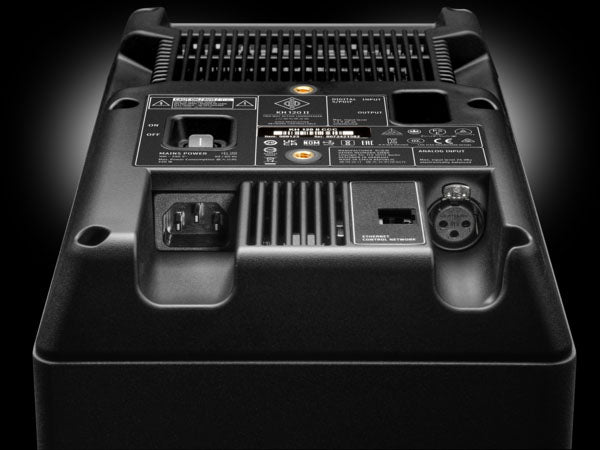 Neumann KH120II 5.25" 2-way Powered Monitor COMPLETE STUDIO BUNDLE
6 items included
This Kraft Music Bundle Includes
Click on a product to view more details.
Next Generation Monitoring
The KH 120 II is based on the same concept as its acclaimed predecessor but completely re-engineered for improved performance in all parameters: deeper bass, higher SPL capability and even better resolution. Internal DSP power allows for phase linear crossovers and room adaptive alignment via Neumann's revolutionary MA 1 Automatic Alignment.
Even Better
When Neumann released the KH 120 A in 2010, it was the beginning of an ongoing success story. Neumann monitoring has since become the reference of choice in countless studios around the world. The KH 120 II follows the same philosophy as its predecessor and, in fact, all Neumann studio monitors: highest linearity, lowest distortion, no coloration, and perfect adaptability to any acoustic environment. Thanks to improved performance in all parameters and a powerful DSP engine, the KH 120 II enables you to hear your tracks with even greater clarity and work more efficiently. Create mixes that translate optimally to all playback systems. With ease.
Perfect Sound With a Small Footprint
The KH 120 II has an exceptionally linear frequency response from 44 Hz to 21 kHz (±3 dB). Not only that: It also linearizes the phase response! Which translates to clear mids with astonishing transparency as well as extreme accuracy in the time domain: precise impulse reproduction and finely resolved reverbs. This is made possible by DSP controlled electronics which allow for sophisticated crossovers avoiding the phase distortion caused by analog filters. The internal DSP also realizes new standards in tonal consistency. The KH 120 II is made to extremely low tolerances of no more than ±0.5 dB! And you can hear it, too: Stereo imaging is razor-sharp.
The KH 120 II is designed for nearfield applications with a recommended listening distance of 1 – 2 meters (3 – 6 ft.). It is thus ideally suited to smaller rooms such as home and project studios as well as mixing and editing suites or as a surround speaker in large multichannel applications. Thanks to its outstanding linearity in a portable format, the KH 120 II is also an excellent choice for creating a professional quality makeshift control room when working on location (e.g. orchestra/choir, live recording, film, broadcast).
Ready for Your Room
Even the best loudspeaker only sounds as good as the acoustic environment allows. Neumann's Mathematically Modelled Dispersion™ (MMD™) waveguide guarantees a wide sweet spot and minimizes desk reflections. But the KH 120 II goes much further: Its internal DSP allows for room calibration via Neumann's revolutionary Automatic Monitor Alignment. MA 1 (sold separately) makes sure your DSP powered monitors are optimally adapted to the character of your room and perfectly aligned for your listening position. Even in acoustically treated rooms, this results in a significant improvement.
Tonal compatibility with other KH line studio monitors makes it possible to use the KH 120 II in mixed setups e.g. in immersive setups. For flexible connectivity the KH 120 II features both analog and S/PDIF inputs.
AES 67 – Audio Over Ip
Additionally, the KH 120 II AES67 model variant offers integrated redundant AES67 audio network ports that are fully compliant with broadcast standards such as ST 2110, ST 2022-7 redundancy, and RAVENNA. At the same time, the KH 120 II AES67 is compatible with DANTE®-generated AES67 network streams.
Energy Efficient
Neumann engineers took great care to develop a patent pending amplifier technology which combines superior audio performance with the energy efficiency of Class D. Although the power amplifiers of the KH 120 II deliver up to 145 W to the 5.25" woofer and 100 W to the 1" tweeter, they only consume 17 W at idle. Auto-standby reduces power consumption to 0.3 W when the KH 120 II has not been used for a while, but can be deactivated.
High-precision drivers, Mathematically Modelled Dispersion™ (MMD™) waveguide
Linear frequency response 44 Hz … 21 kHz (±3 dB)
Linear phase response 120 Hz … 16 kHz (±45°) with latency <2.6 ms
DSP inside allows for room adaptive alignment via Neumann's MA 1
Razor sharp imaging due to extremely low tolerances (±0.5 dB)
May be combined with other KH line speakers in immersive or surround setups
| | |
| --- | --- |
| SKU | NEU-KH120IICST |
| Vendor | Neumann |
| Mpn | 509122 |
| Speaker Application | Full-Range |
| Speaker Size Filterable | 5 |
| Connectors | XLR |
| Frequency Response | 44 Hz ... 21 kHz |
| Nominal Impedance | 24k Ohms |
| Product Weight | 11 lbs 14 oz |
| Sensitivity | 0 dB ... -15 dB |
| Width | 7.16 " |
| Depth | 8.94" |
| Height | 11.3 " |
WARRANTY FOR CONSUMERS FROM THE USA
MANUFACTURER'S LIMITED PRODUCT WARRANTY STATEMENT (US)
The service policies and warranty statements on this page are relevant for all Neumann products. Sennheiser Electronic Corporation (referred to as SEC or Sennheiser for the duration of this document) warrants to the original purchaser that the product purchased will be free of defects related to manufacturing, parts, materials, and workmanship under normal and accepted use. Conditions under which the manufacturer's limited product warranty statement is no longer valid can be found below. Neumann offers a worldwide warranty on its products though it is strongly encouraged that all warranty returns be sent to the customer's local Neumann Authorized Service Center.
This limited product warranty is SEC's only warranty and the customer's only remedy concerning the product. All other representations, warranties or conditions, expressed or implied, written or oral, including but not limited to any warranties or guarantees of merchantability, fitness for a particular purpose, or non-infringement, are expressly excluded. As a result, except as set forth in the previous and following paragraphs, the product is sold "as-is" and the customer is assuming the entire risk as to the product's suitability to their needs, its quality and its performance.
Neumann Products: 2 Years
Refurbished Products: Carry the standard warranty**
**Remanufactured product warranties are only valid when purchased from an authorized Neumann reseller.
WARRANTY ELIGIBILITY STATEMENT
In order to be considered eligible for repair or replacement under warranty, included with the repair item(s) must be a valid bill of sale (please see below for more information) from an authorized Neumann retailer detailing the following information:
Retailer's Name
Original Date of Purchase
Model or SKU number of the Product Purchased
Failure to supply a bill of sale with all of the required information will result in denial of warranty repair or replacement.
The following types of documents, printed or electronic, are not considered valid receipts and therefore cannot be used to determine eligibility for warranty:
Credit Card Statements
PayPal and/or eBay (or any other auction site) confirmations
Bank Statements
Bills of Lading, Bills of Material or any other type of shipping detail document
WARRANTY DOES NOT COVER
Counterfeit or "Grey Market" product or products purchased from any non-authorized Neumann dealer.
Damage or inoperability caused by inadequate repair work performed by the end user or any non-authorized repair center.
Other manufacturer's equipment or reimbursement for said equipment that has been used in conjunction with a Neumann product.
Inoperability due to lack of reasonable maintenance and care as determined by SEC. Accessories or consumable items such as, but not limited to:
Batteries
Cable clips
Foam microphone windscreens
Cases
Damage: This warranty does not cover any physical and/or electrical damage resulting from, but not limited to:
Accident
Misuse
Abuse
Malicious destruction
Acts of nature
The temporary or permanent affixing of any items supplied or not supplied by the manufacturer with any adhesive, fastener or the like.
Use of batteries, power supplies or any other sources of power not specifically recommended by the manufacturer.
Inadequate repair work performed by the end user or any non-authorized repair center.
TERMS AND CONDITIONS
PRODUCT ADVANCE REPLACEMENTS
SEC does not provide advance replacement products.
REFUNDS
SEC will only provide refunds to customers that have purchased product directly from SEC within 30 days from the date of purchase. Customers that purchased product from a Neumann distributor/vendor seeking a refund will have to request reimbursement from the original distributor/vendor.
SHIPPING TO SEC
SEC will be responsible for shipping to the customer after repair/replacement ONLY. The customer is responsible for all shipping/handling charges related to returning the product to SEC or one of the SEC authorized repair facilities. Products must be shipped in their original packaging or otherwise suitably protected to avoid damage during shipping. SEC will not be responsible for any damage incurred during shipment. SEC will only be responsible for packages that are verified as having been received into our warehouse via a shipment tracking number provided by the customer's shipping company.
SHIPPING FROM SEC
All packages will ship within the 50 United States via UPS ground, no signature required, at no expense to the customer. International shipping as well as other shipping methods and options are available; however, all related charges will be the sole responsibility of the customer. Please contact SEC Service Administration at (860) 434-9190 extension #2 for details and pricing.
WARRANTY REPAIRS
In the event that a repair action is performed, SEC will be responsible for all costs associated with the repair including parts and labor costs. All service labor is guaranteed for 90 days or until the conclusion of the originally purchased product's original warranty period, whichever period of time is greater.
WARRANTY REPLACEMENTS
SEC may, at its discretion, choose to replace the product completely with a new or remanufactured product. In the event of product obsolescence, a suitable replacement will be chosen based upon the features, the intended use (according to SEC) and the retail price of the original product. In the event of product obsolescence SEC cannot guarantee the same color or aesthetic attributes as the original product. All warranty replacements are guaranteed for 90 days or until the conclusion of the originally purchased product's original warranty period, whichever period of time is greater.
EXPECTED TURNAROUND TIME
The expected turnaround time is subject to parts and product availability and therefore cannot be guaranteed. For information regarding current turnaround times for warranty repairs and replacements please contact Service Administration at (860) 434-9190 extension #2.
DETERMINING AUTHORITY
The SEC Service Department will be the final determining authority for all potential warranty claims for service and/or replacement.
Standard Shipping