Skip product carousel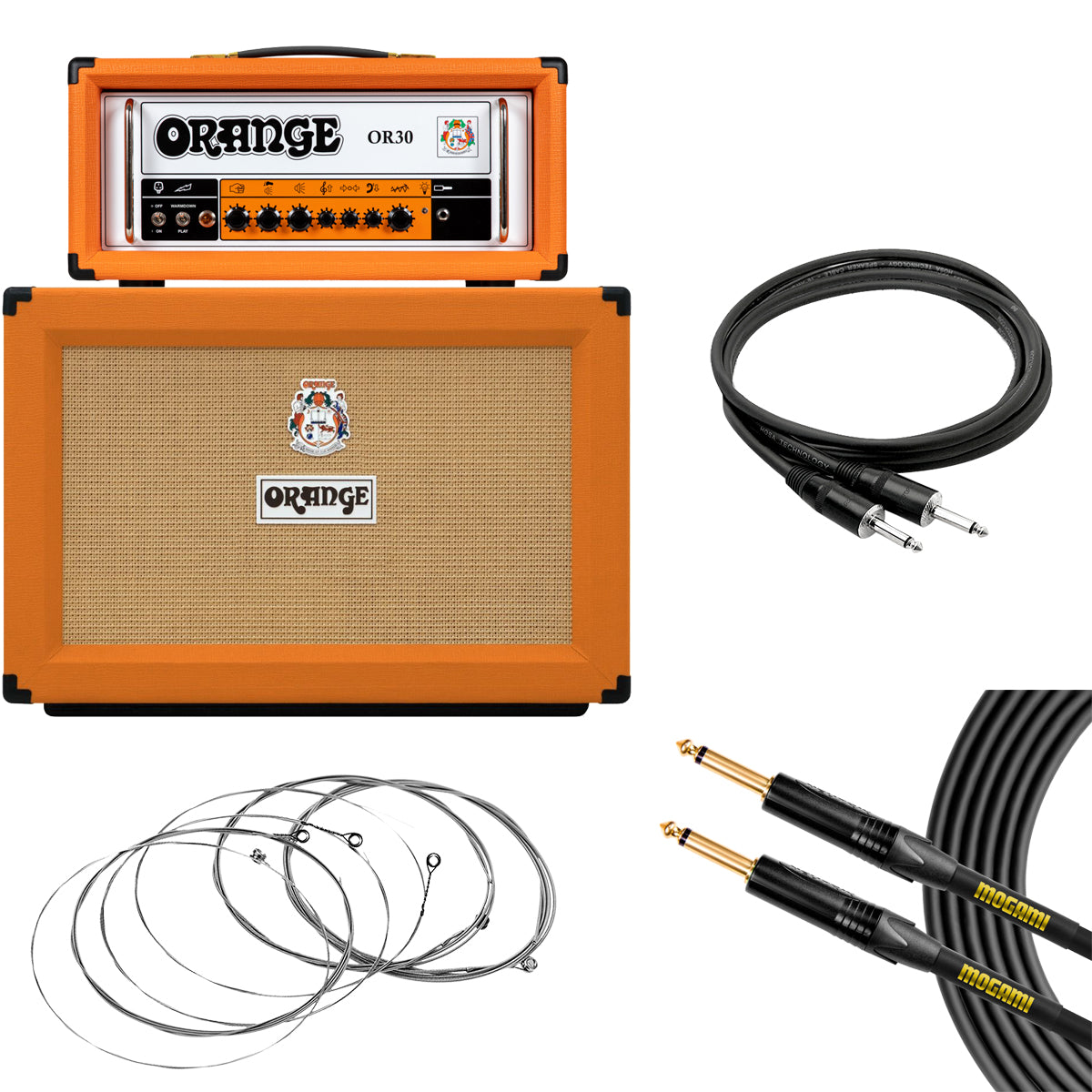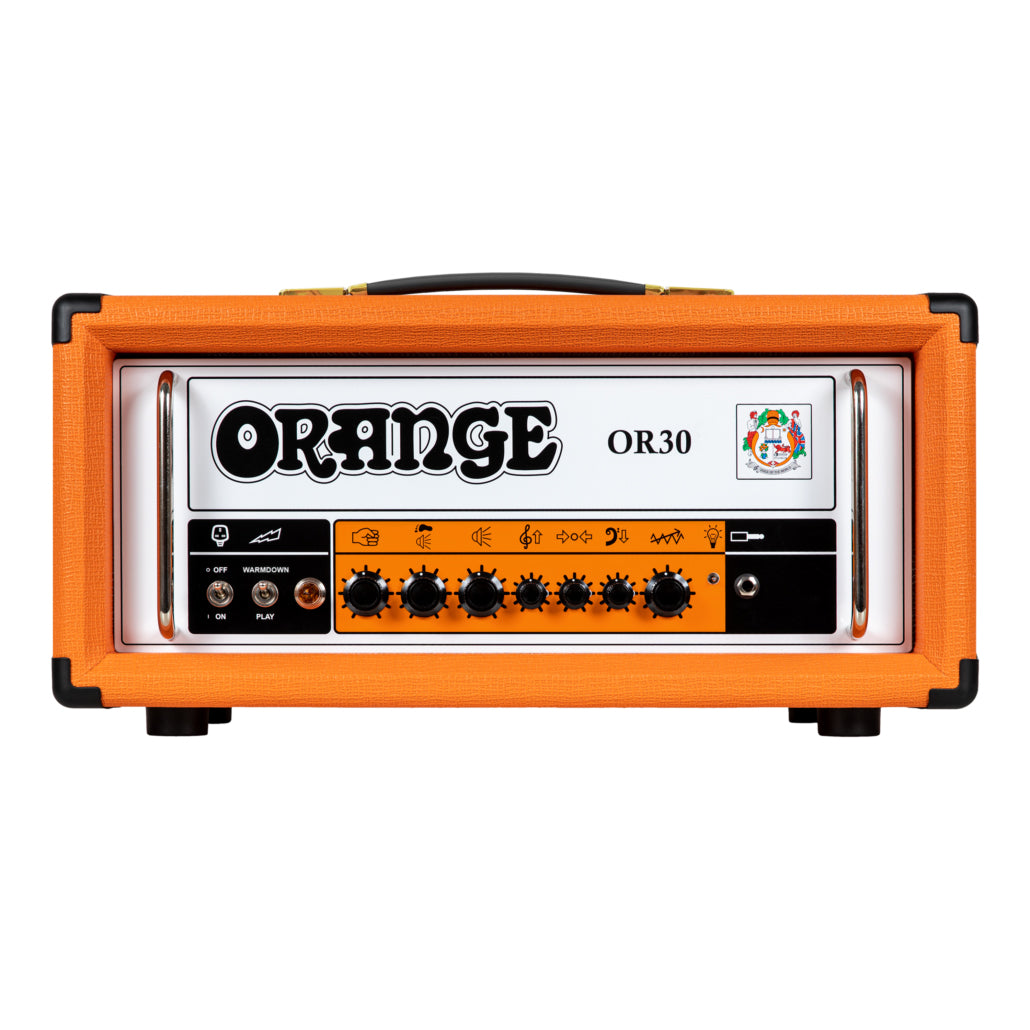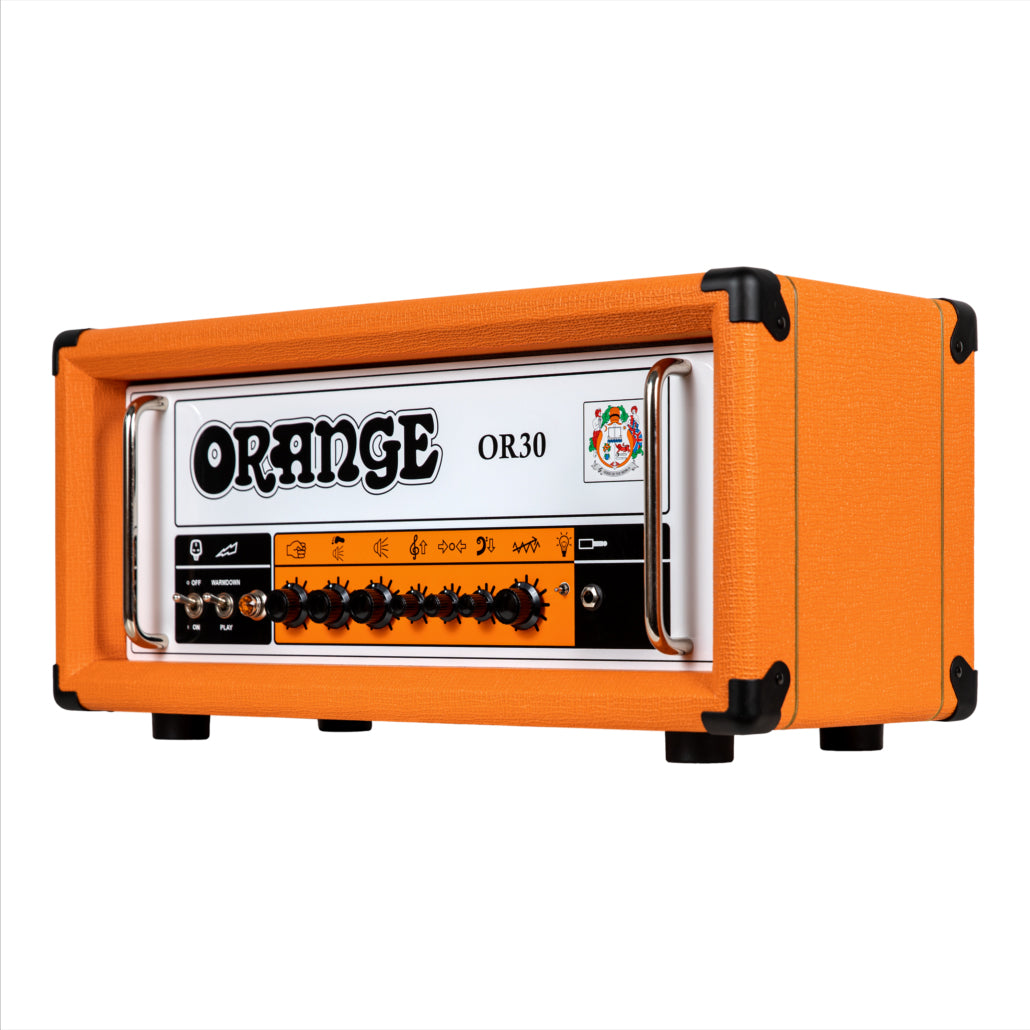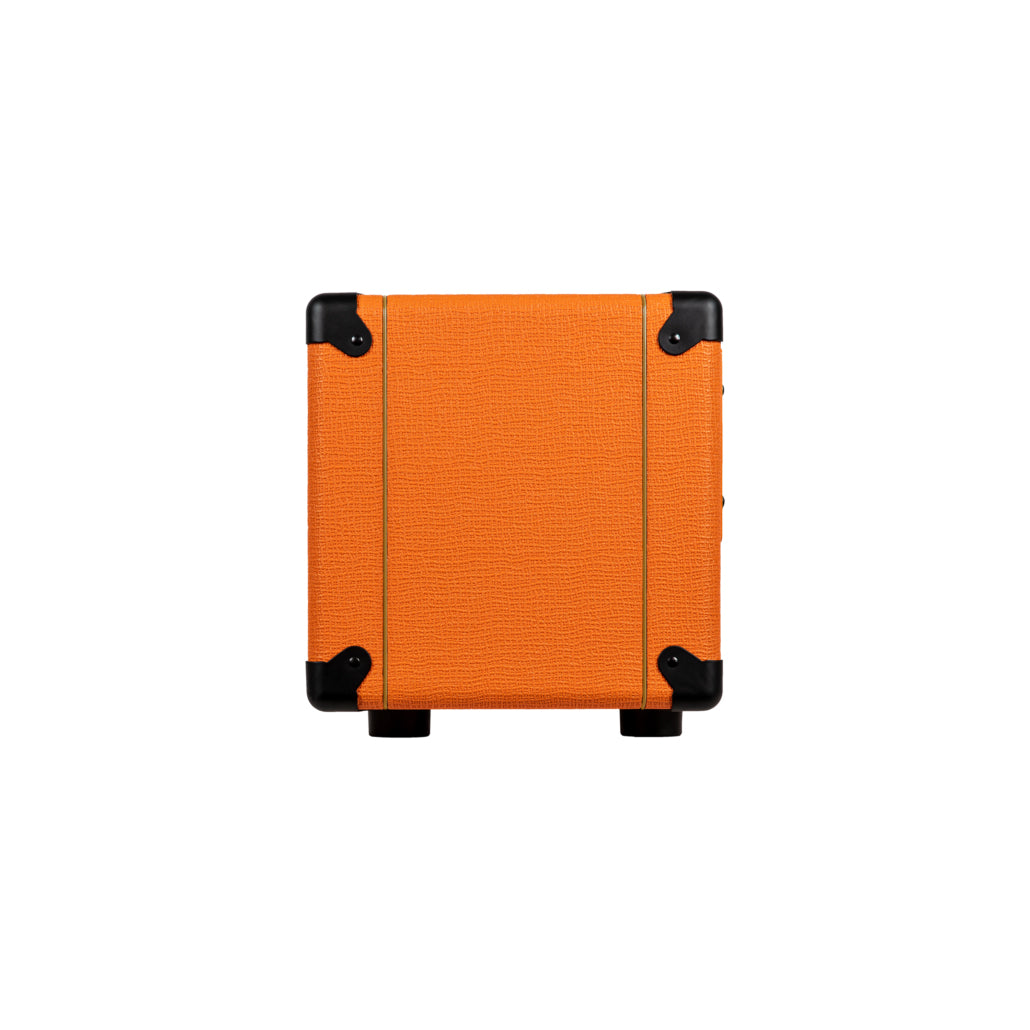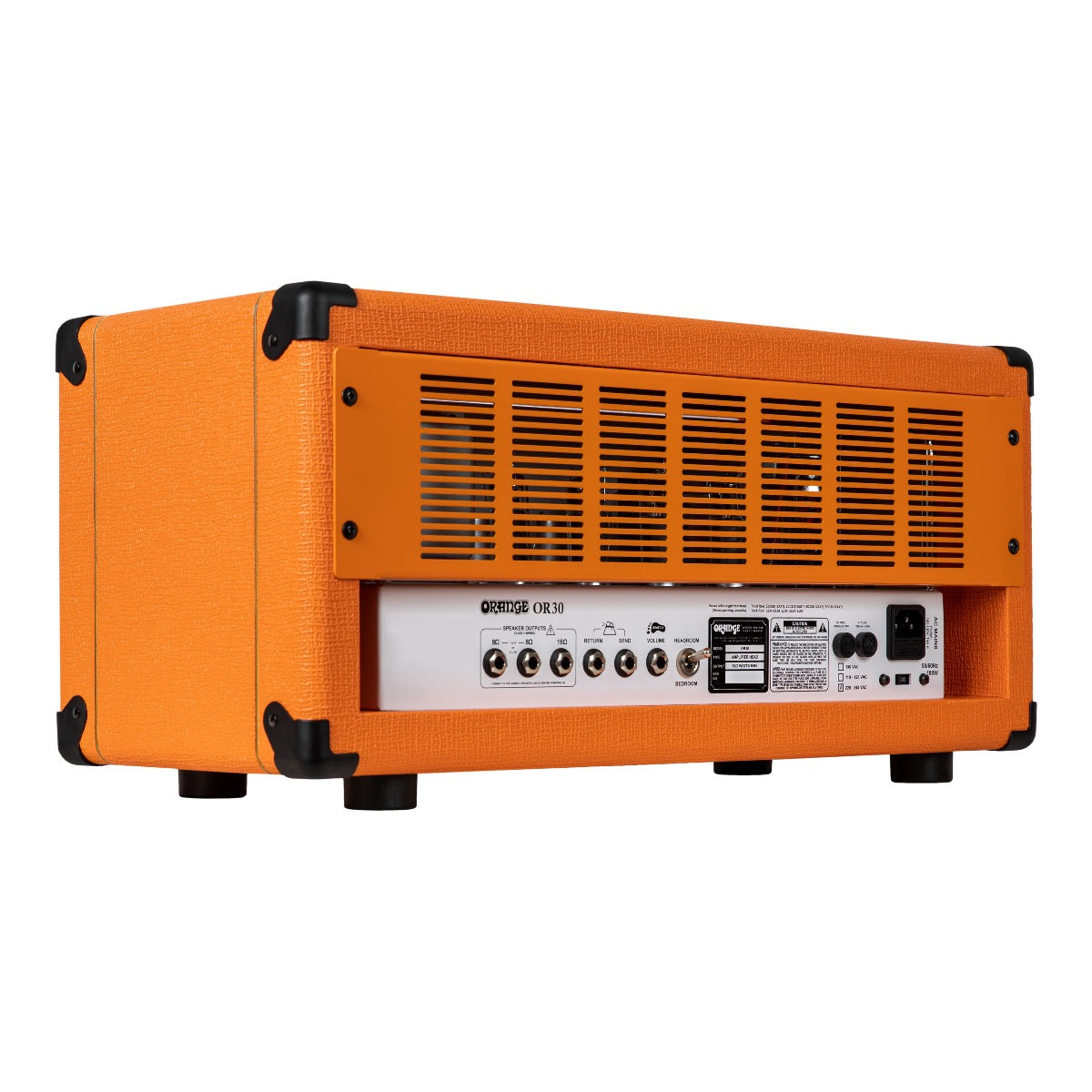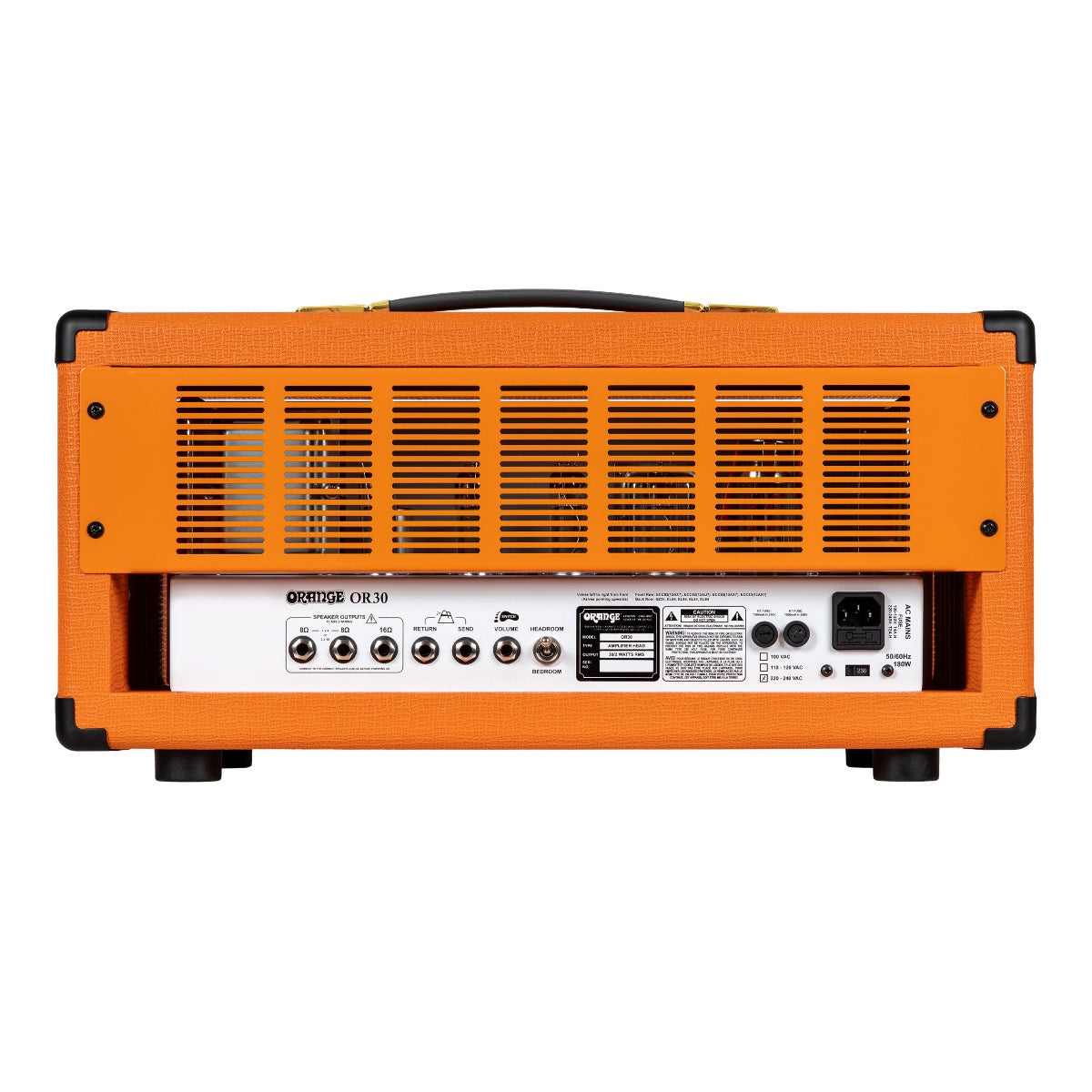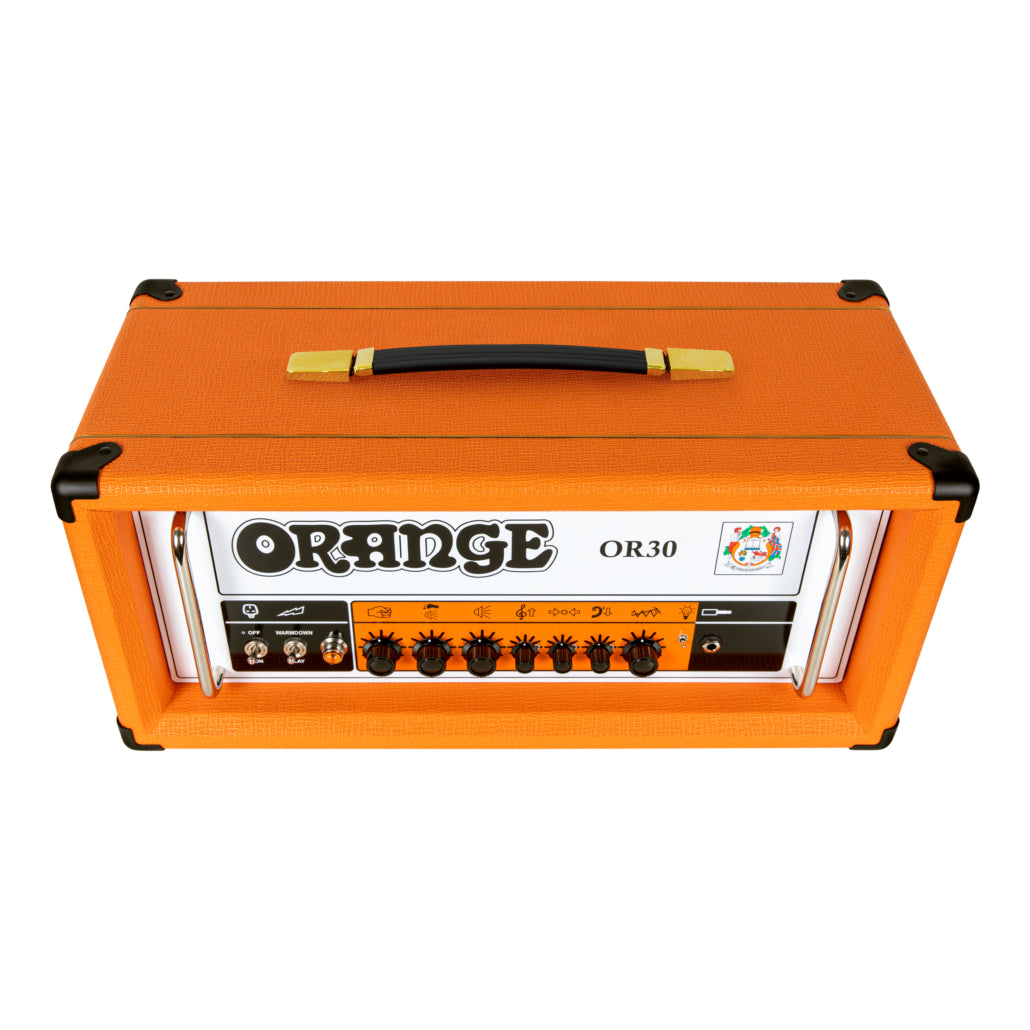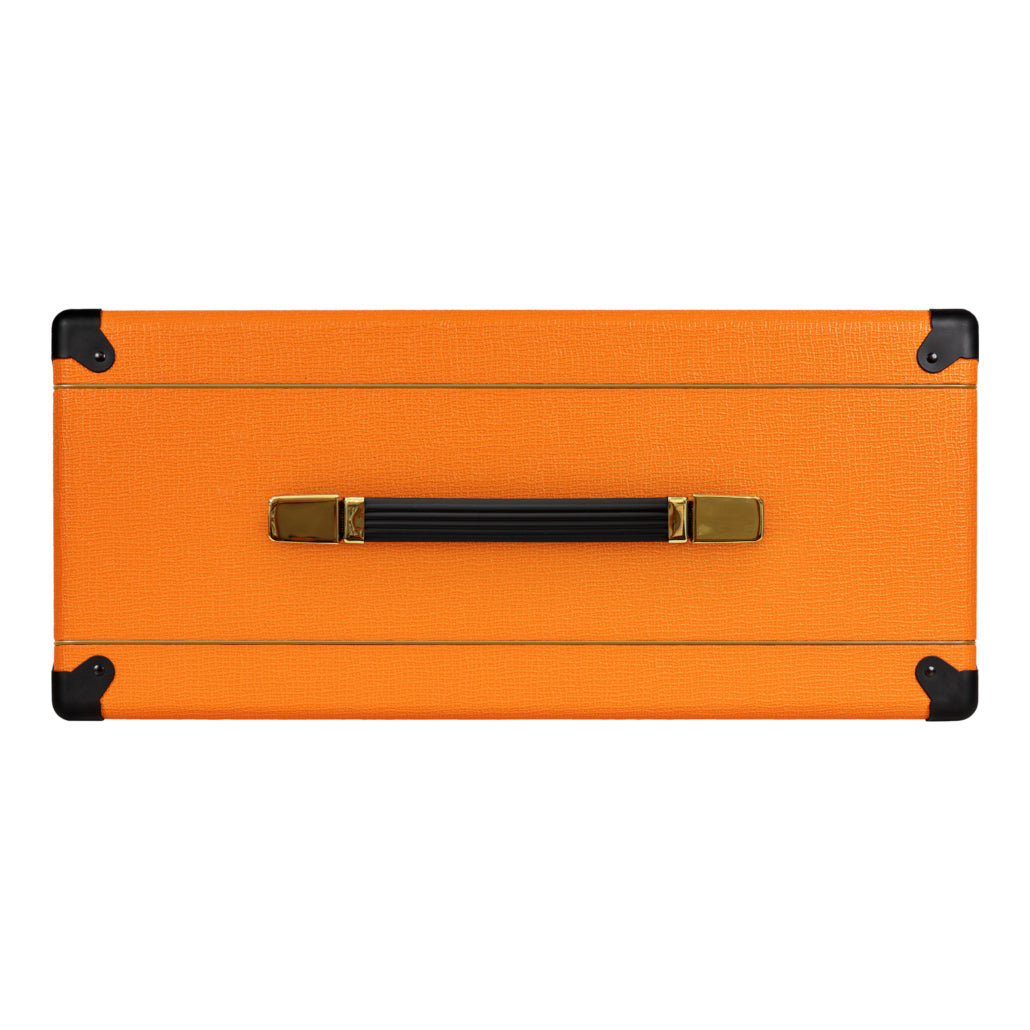 Orange OR30 30 Watt Head 2X12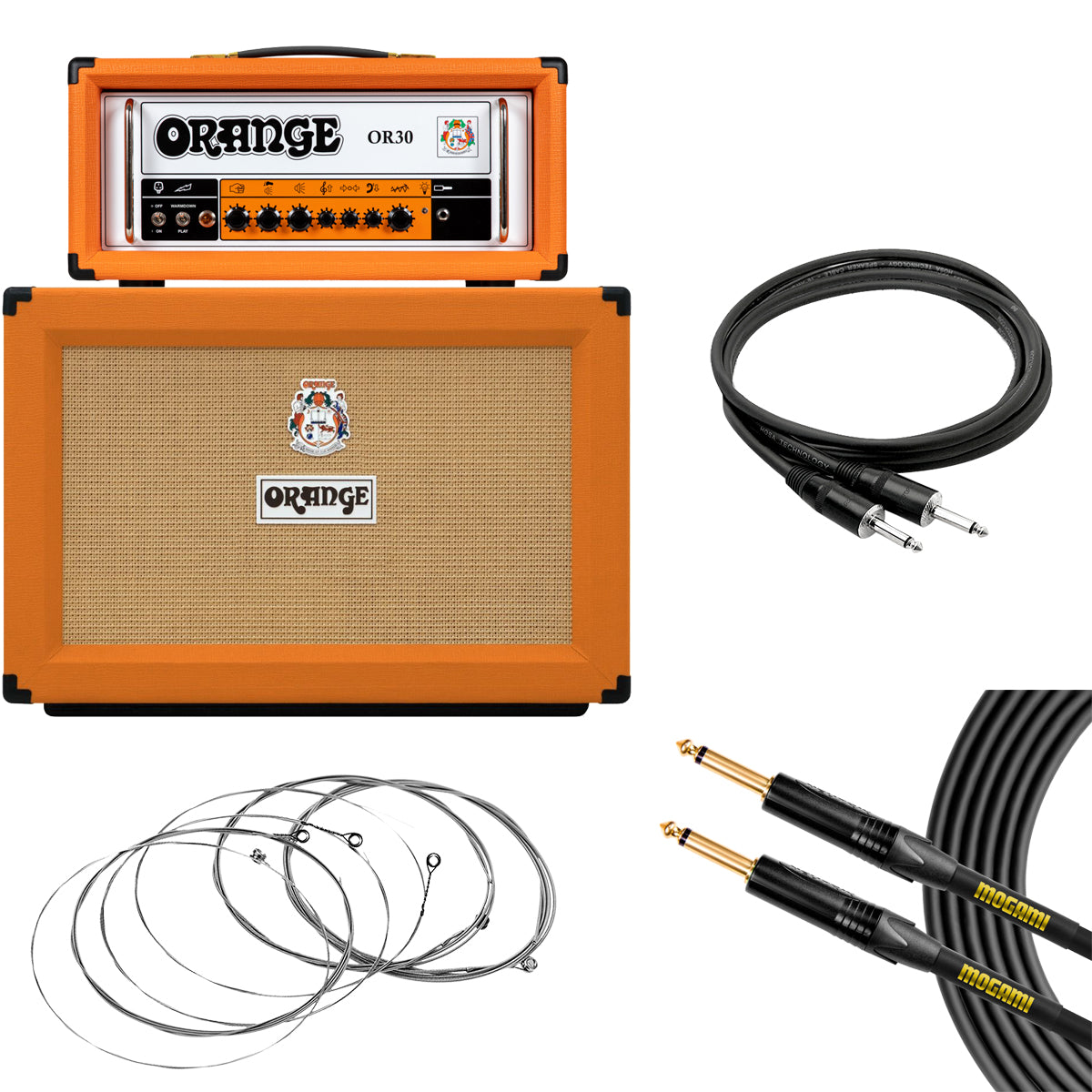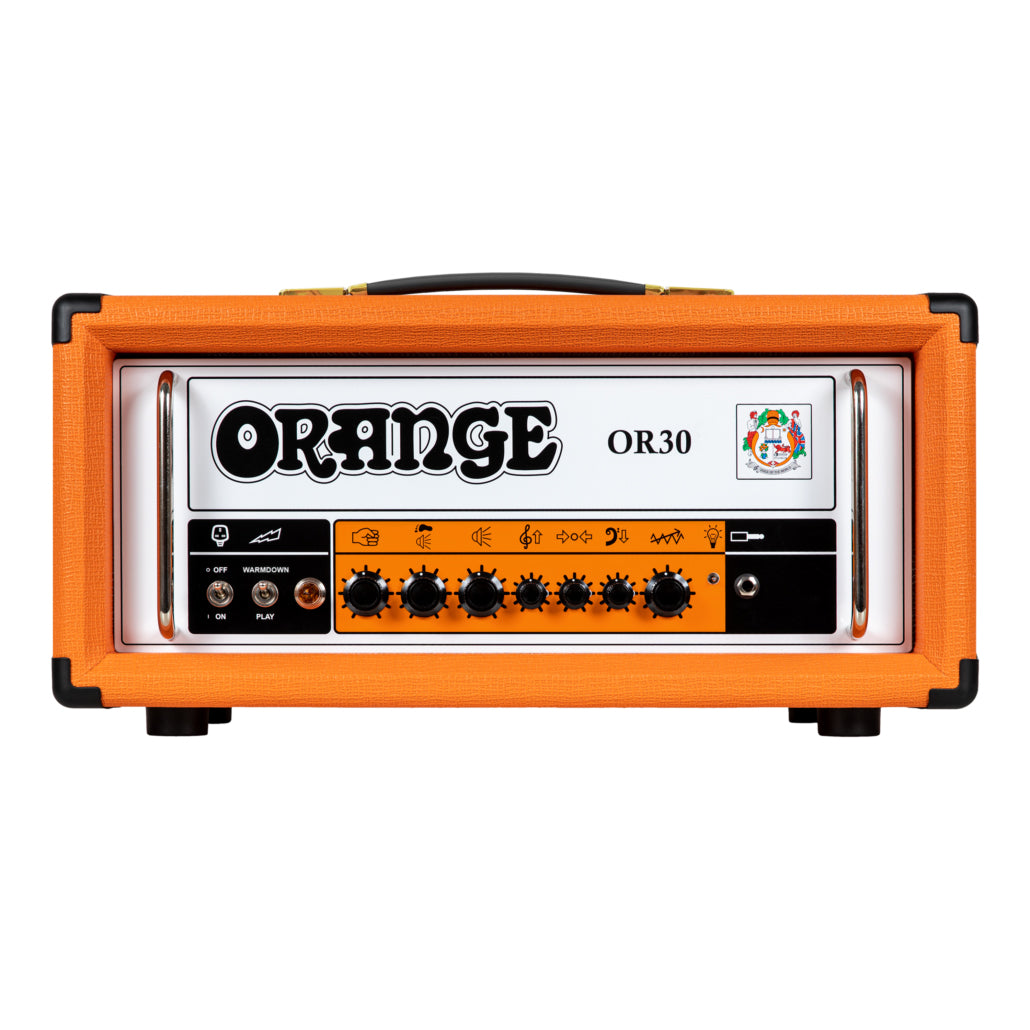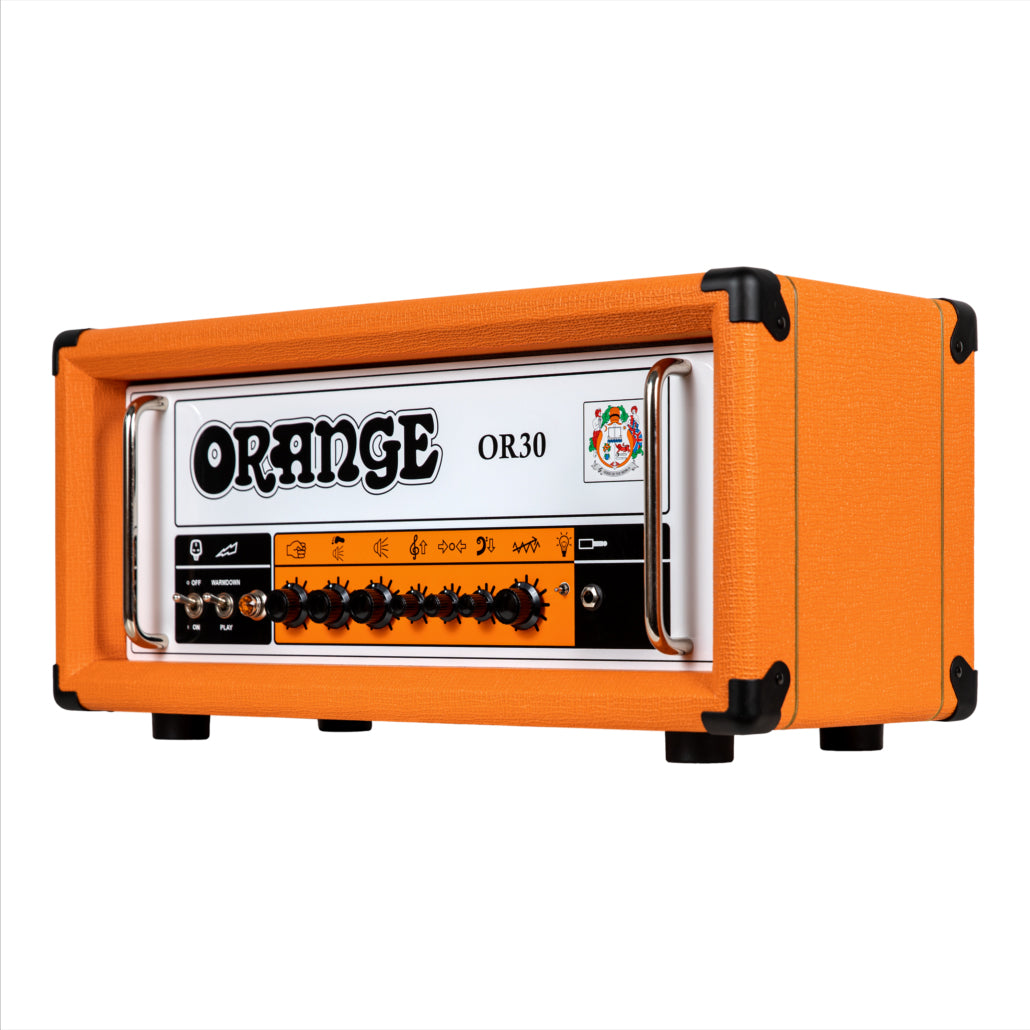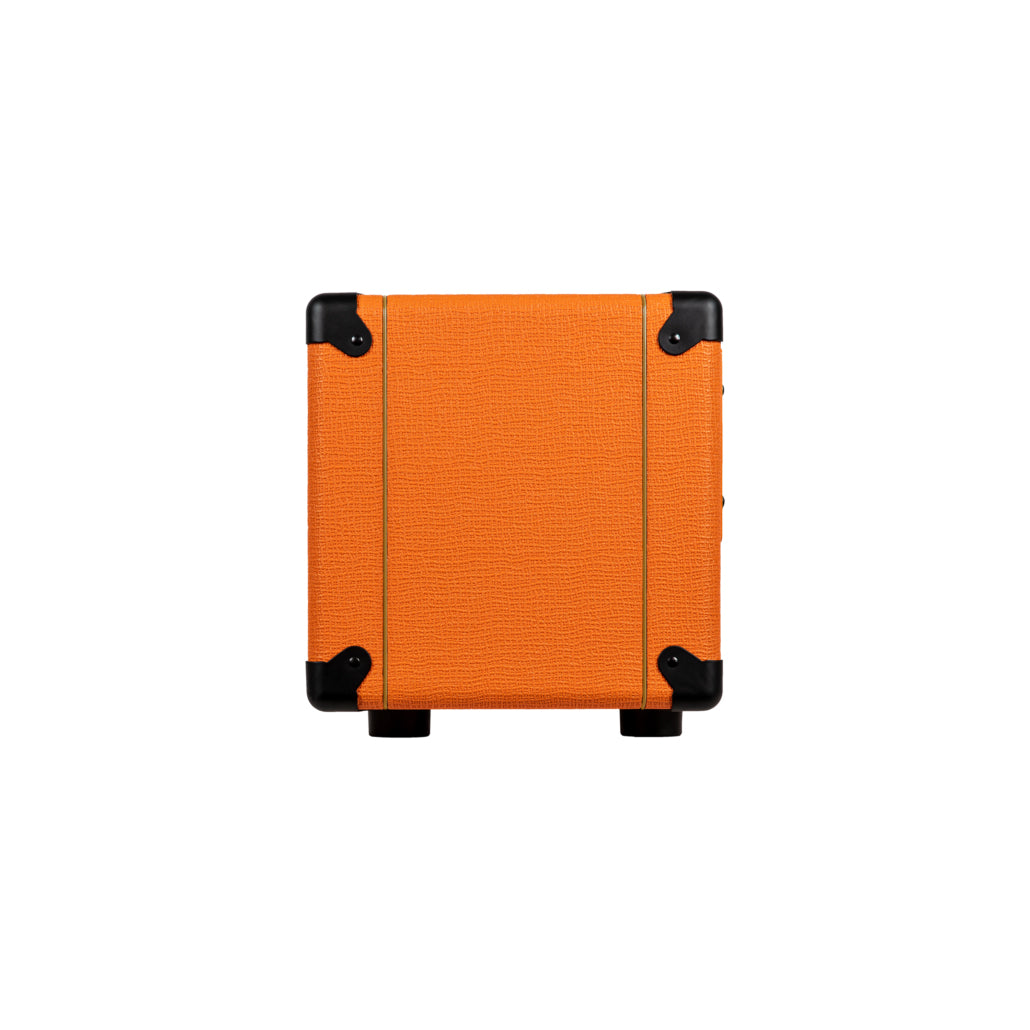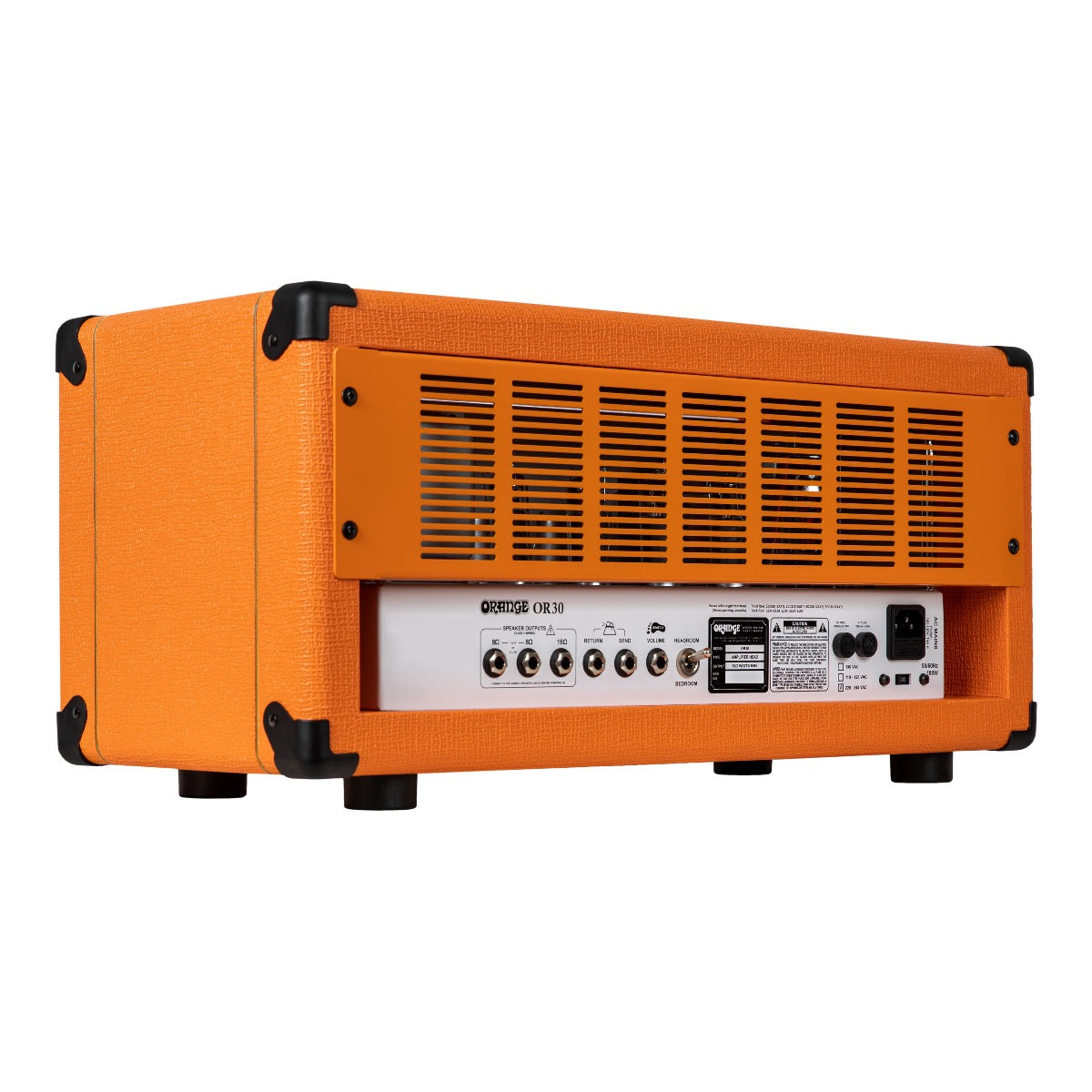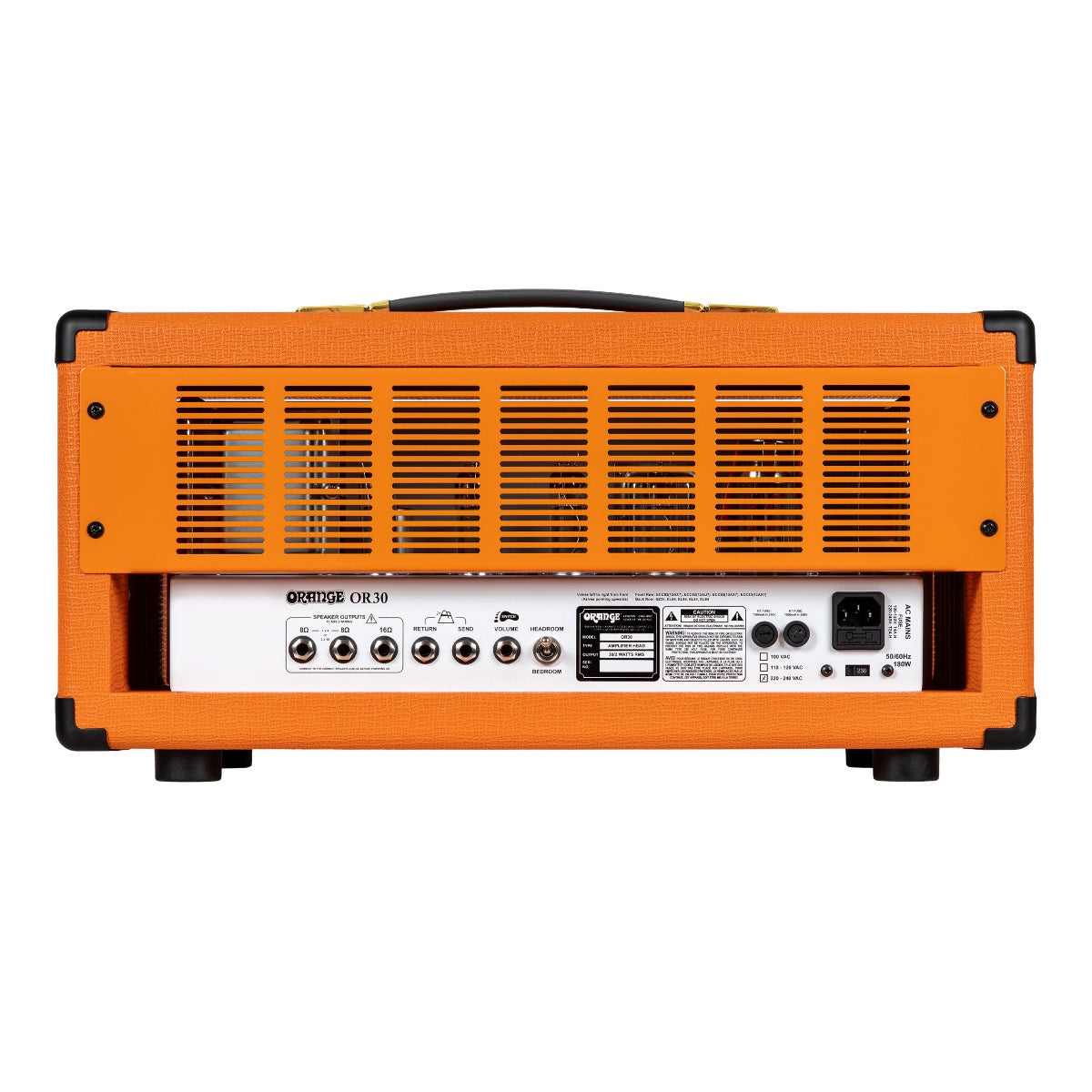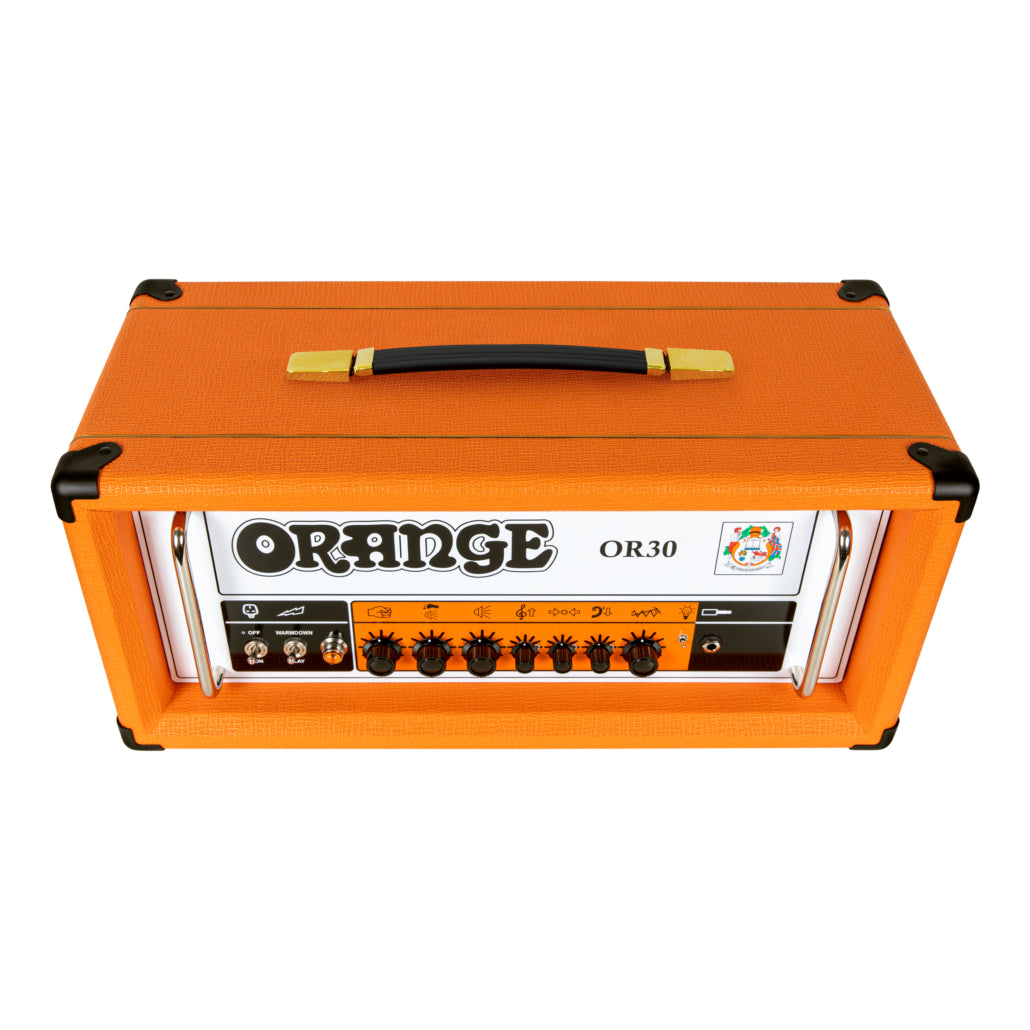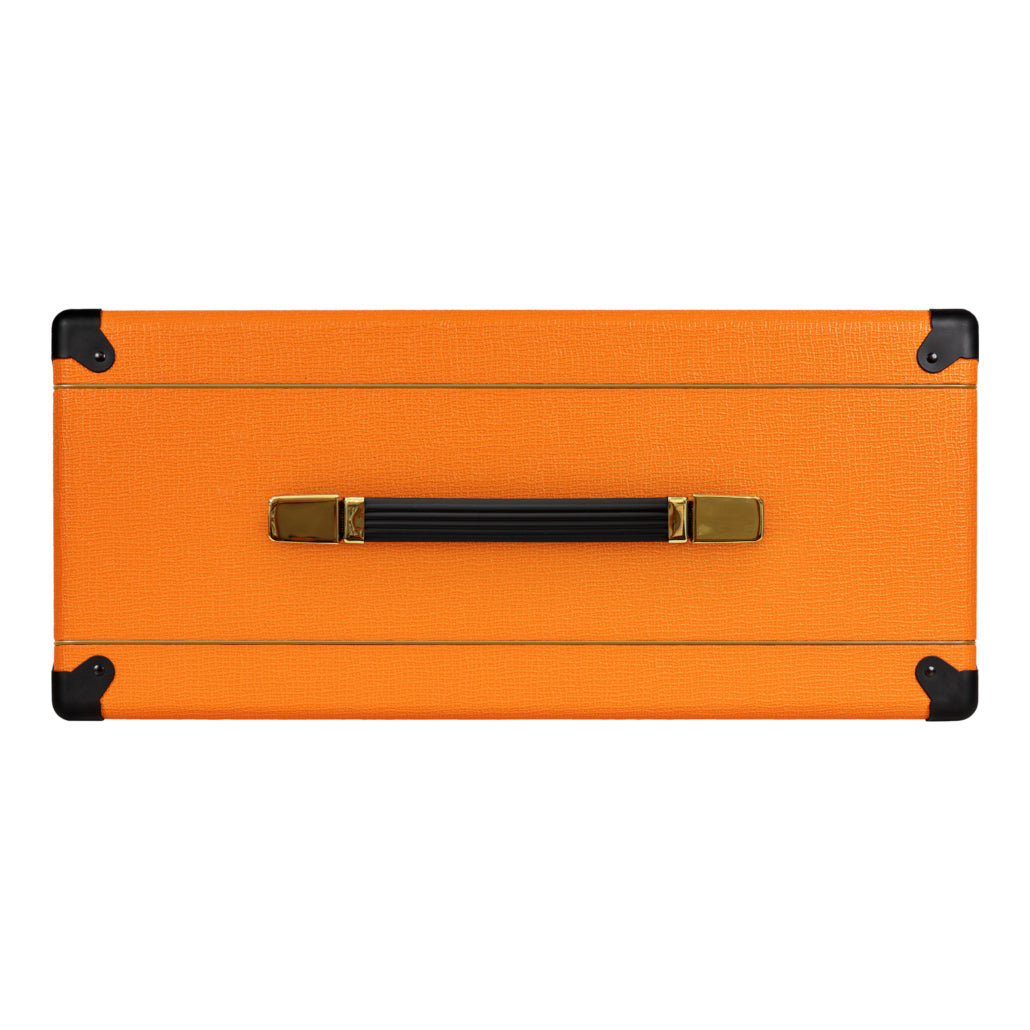 Orange OR30 30 Watt Head 2X12
5 items included
This Kraft Music Bundle Includes
$2,699.99
Regular price
$2,805.89
You Save $105.90
Click on a product to view more details.
THE AMP THAT HAS IT ALL
There are so many unique features on the Orange OR30 amp that it's difficult to know where to start. But whether it's the all-UK construction, the footswitchable volume control, or the bright switch — the first on any amp in Orange's history — we're definitely going to have to shout about it, because the OR30 is also one of the loudest amps out there. That's right: don't let the 30W rating mislead you — this critter hits the same sound pressure readings as a 100W amp in the test room, meaning that you're getting both quantity and quality of classic Orange tone in one unbeatable box.
And what tone it is: with a tube rectifier to enable the kind of super-playable attack and release feel that just seems to glide your fingers along the fretboard, and a gain that goes from clean as a whistle to crunch to roaring saturation, this is an amp that will have players of all styles performing at their best. That versatility is reflected in the amp's controls, too: with an cross-line presence control designed to work at any volume and not just howlingly loud, you can roll off the treble on the tone stack and add presence, or vice versa, and get two totally different tones.
Add to that the three-way bright switch, and the tone-shaping possibilities are almost endless. With the switch in the neutral centre position, the amp is a perfect pedal platform, allowing the muscularity of your distortion and overdrive effects to augment the tone of the amp. Flick it leftwards for a fine treble boost; switch to the right and a broader treble will be engaged to sharpen your tone, resembling the best classic rock amps of yesteryear. Then, once you have your ideal sound nailed, throw in the second volume control that can be toggled with a footswitch for further flexibility still: a perfect rhythm tone can become your lead tone with the stomp of a foot, giving you a jump in wattage for soloing, with a choke and a huge output transformer offering more perceived clean headroom, ensuring your tone stays cleaner as you get louder.
It all adds up to the best British single-channel amp that's possible to build, with literally nothing skimped in the feature department, and a noise floor that's practically subterranean. Essentially, when you want complete control, accept nothing less than the OR30.
BRIGHT SWITCH
A three-way bright switch offers you a clean-slate pedal platform, a fine-treble boost to interact with the tone stack, or a broad-treble fizz that offers laser-like cut-through.
FOOTSWITCHABLE VOLUME BOOST
A secondary volume setting activated with a footswitch gives this single-channel amp a cheeky way of easily boosting from rhythm to lead.
CROSS-LINE PRESENCE
A lot of presence controls are based on negative feedback, meaning you only notice it at high volumes. Not the OR30's: this is cross-line, so works at any volume.
| | |
| --- | --- |
| SKU | ORNG-OR30HV3212 |
| Vendor | Orange |
| Amp Format | Head |
| Amp Type | Tube |
| Mpn | OR30-H-V3 |
| Wattage | 30 Watts |
| Amplifier Application | Electric Guitar |
| Effects | Gain |
| Effects Loop | Yes |
| Equalization (EQ) | Treble, Mid, & Bass |
| Footswitch | 1/4" |
| Audio Inputs | 1/4" |
| Audio Outputs | 8 Ohm 1/4", 16 Ohm 1/4", Return/Send 1/4" |
| Power | 30W (Headroom) 2W (Bedroom) |
| Product Weight | 40.34 lbs |
| Width | 21.65″ |
| Depth | 9.45″ |
| Height | 10.63″ |
WARRANTY PERIOD
This Warranty shall be effective from the date of purchase and cover the following Products and components for a period of:
• Amplifiers, preamplifiers, effects pedals – 1 year, extendable* to 2 years
• Speaker enclosures (cabinets) – 1 year, extendable* to 2 years
• Valves (vacuum tubes) and Speakers in Orange Products or supplied by OMEC Ltd. – 90 days
*The Extended Warranty Period is only applicable if the USA Registration form is submitted prior to the expiry of the initial 1 year warranty which begins at the date of purchase. It is Your responsibility to submit this information and We shall not be liable nor do We accept any responsibility whatsoever for non-receipt of this information.
If a warranty or RMA claim is made within 90 days of the purchase date of the Product, Orange USA pays ground shipping both ways.
If a warranty or RMA claim is made between 91 and 365 days (pending a 2nd year warranty extension) after the purchase date, the customer pays shipping to Orange USA and Orange USA pays return ground shipping.  However, to qualify for Orange USA to pay for shipping, it has to be a valid Product defect, as covered by the terms and conditions of the warranty, and not an oversight or user error.
Ground shipping is FREE for all orders $99 and up.