Skip product carousel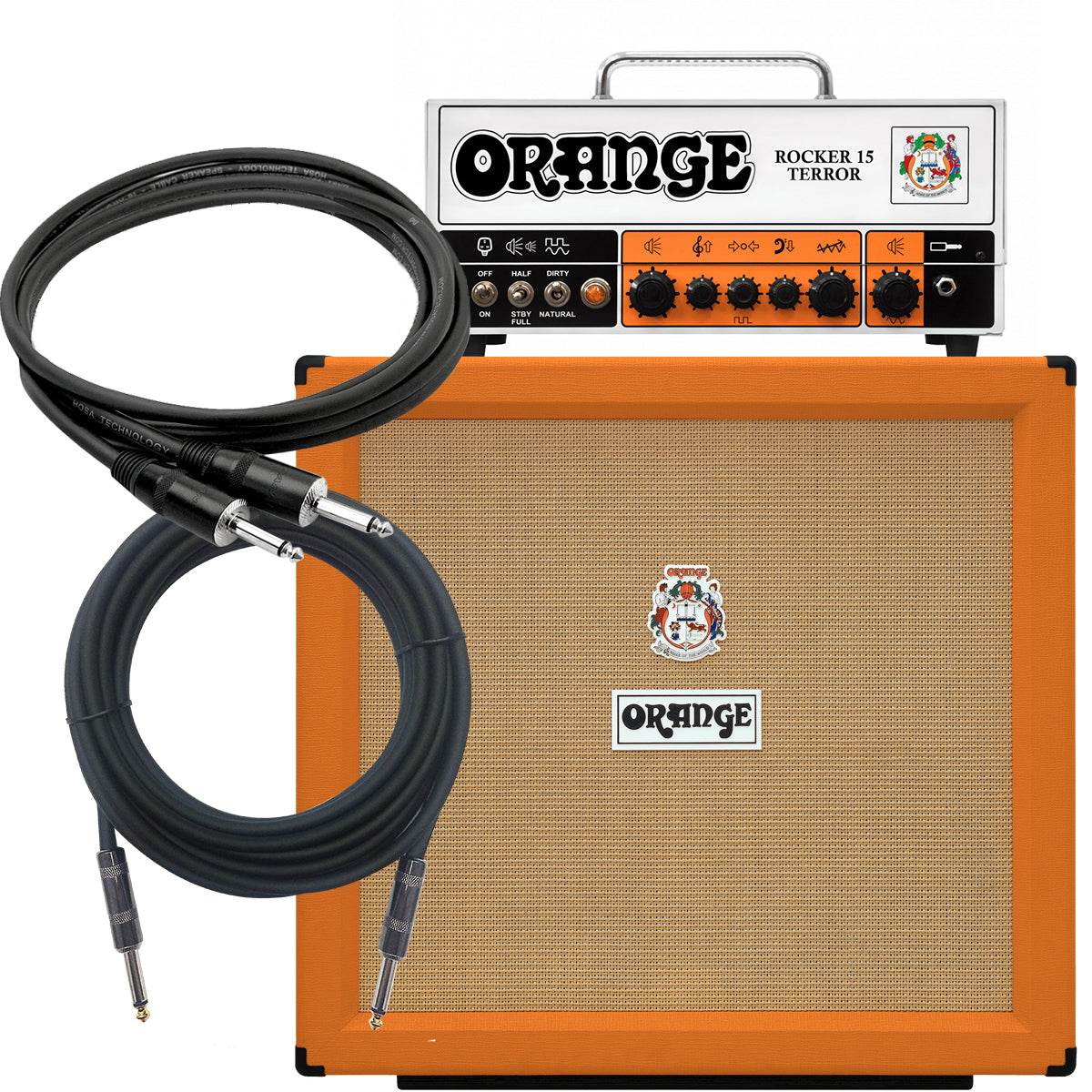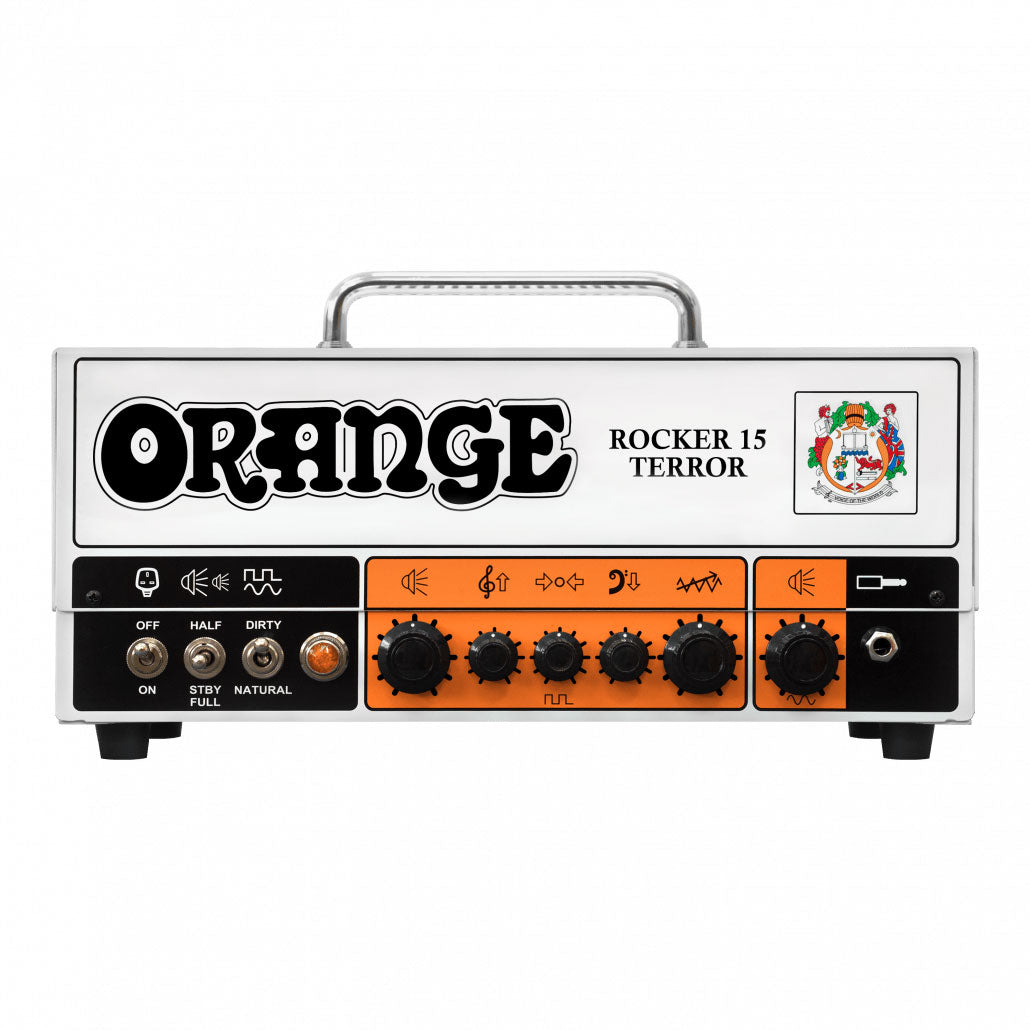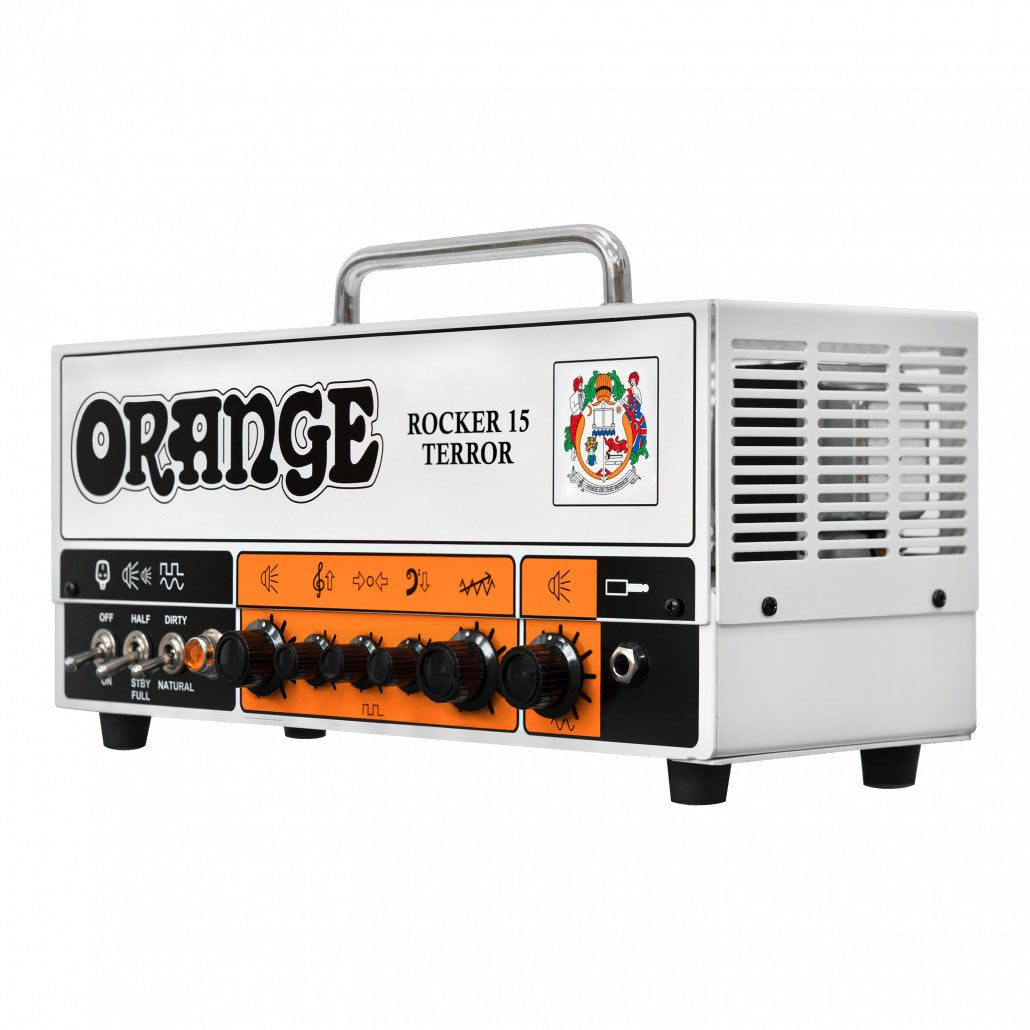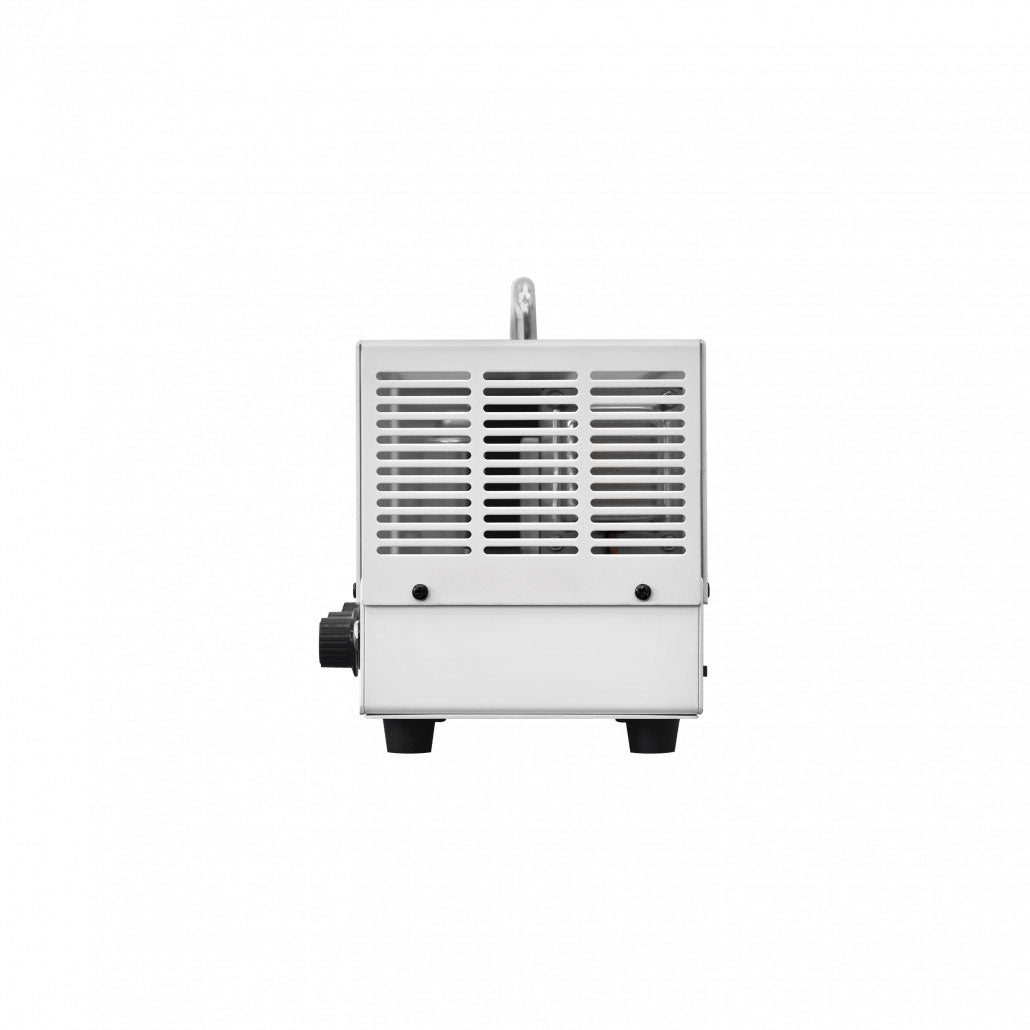 Orange Rocker 15 Terror 15-watt Tube Head 4x12 BUNDLE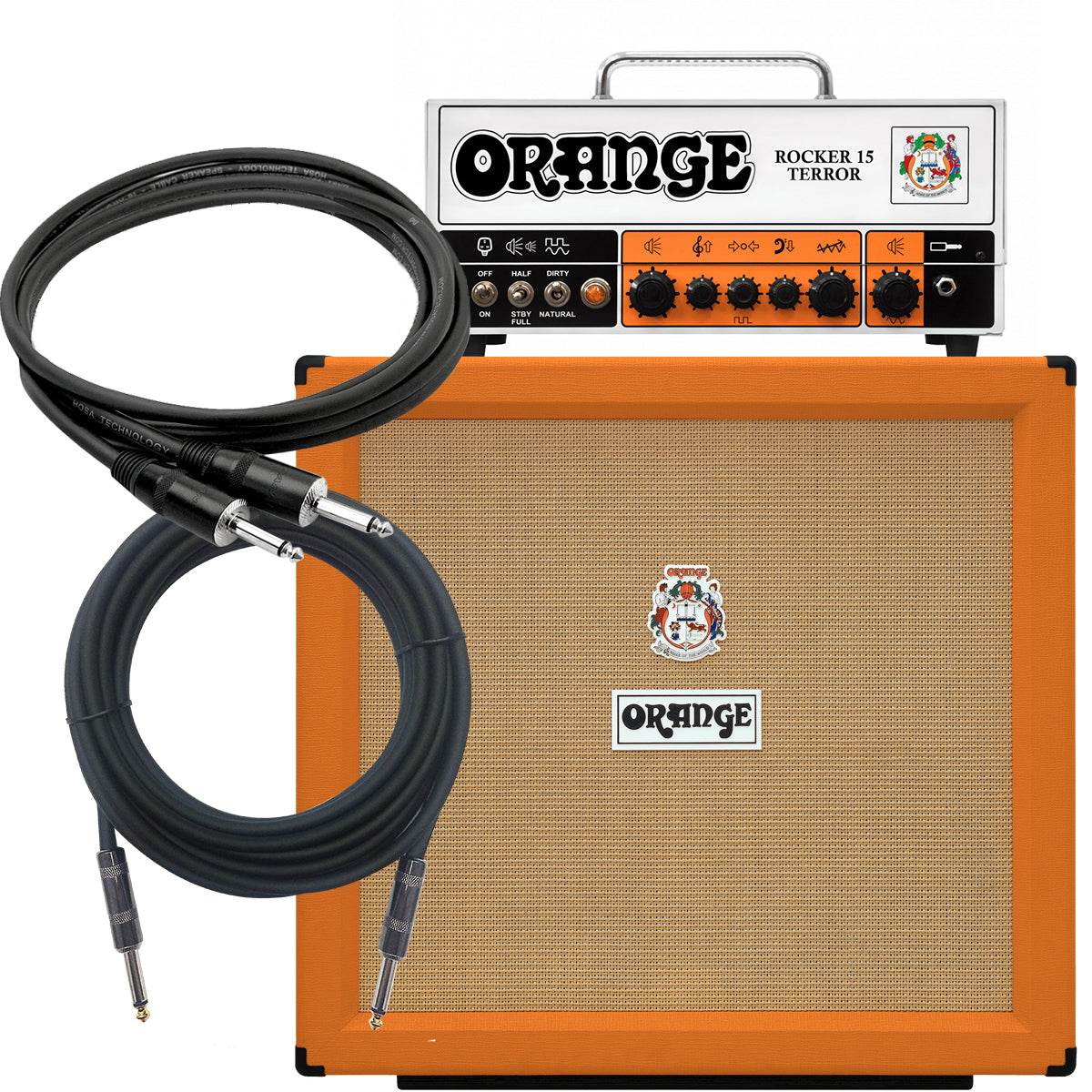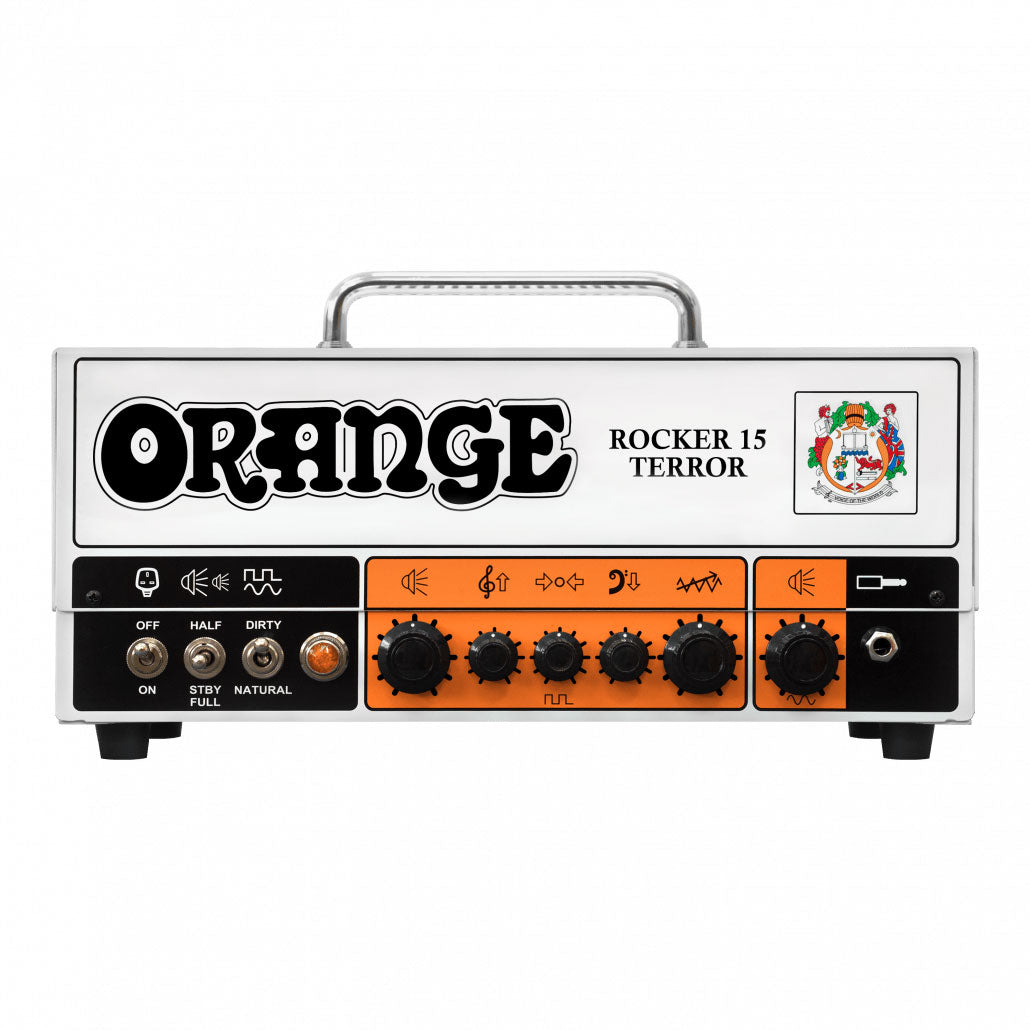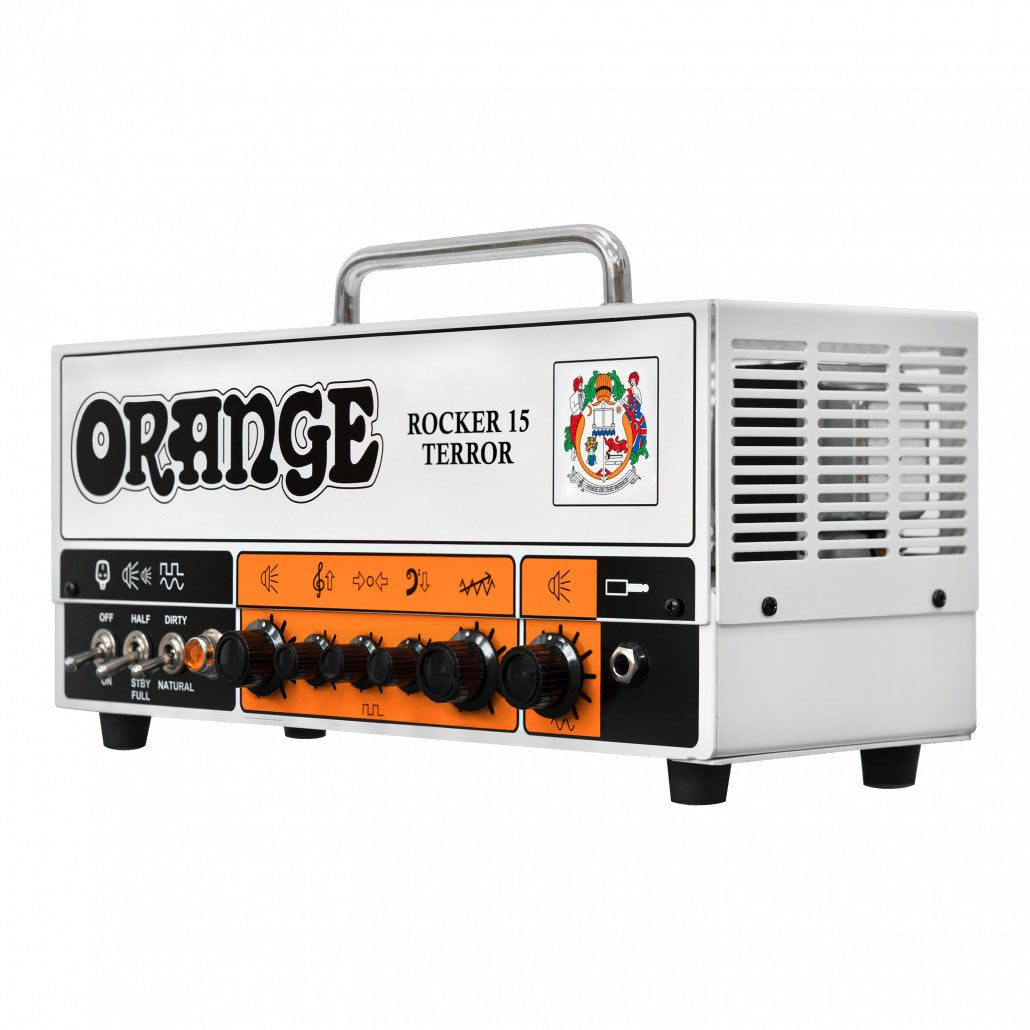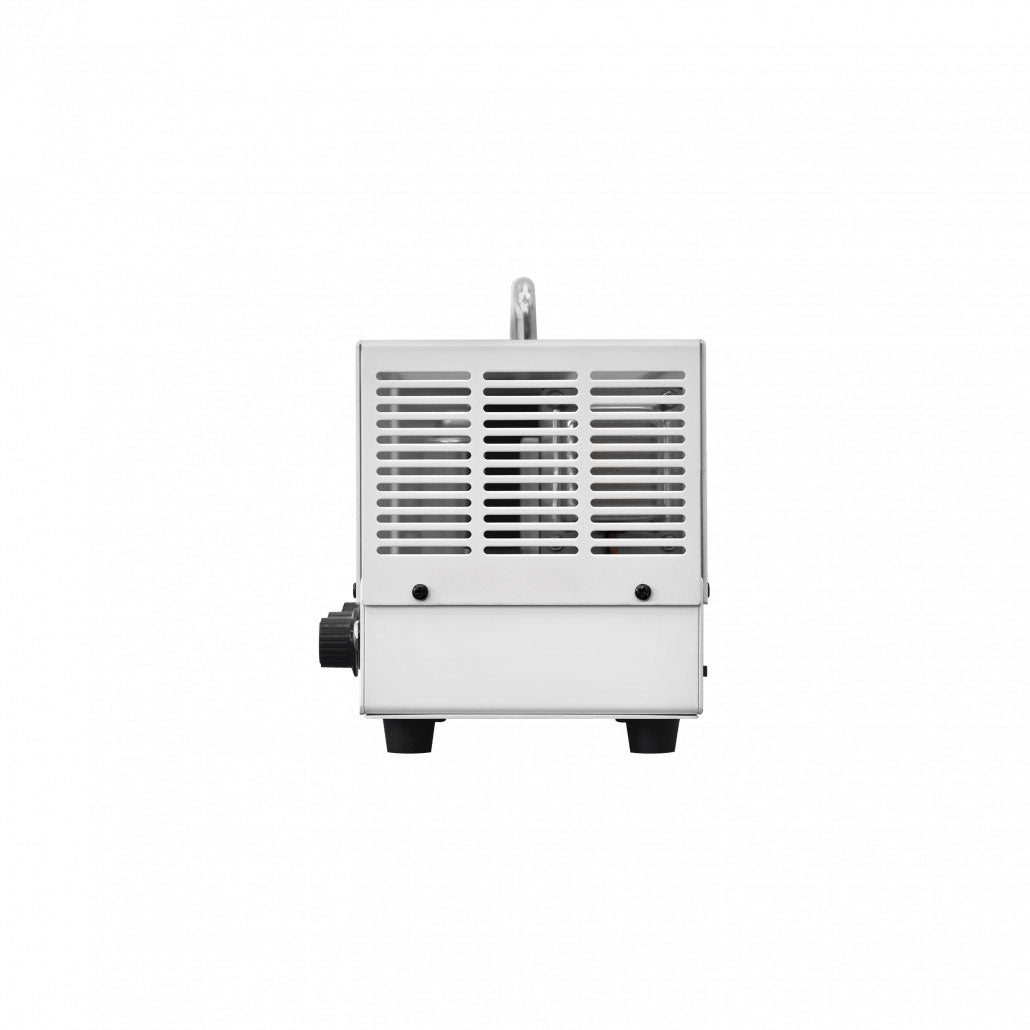 Orange Rocker 15 Terror 15-watt Tube Head 4x12 BUNDLE
4 items included
This Kraft Music Bundle Includes
$2,049.99
Regular price
$2,071.90
You Save $21.91
Click on a product to view more details.
Capable of 15, 7, 1 or 0.5 Watts of output, the Rocker 15 Terror is the head-only version of the enormously popular Rocker 15 Combo that moves seamlessly from the home, to the studio, to the stage. Finally, a small, two channel, bedroom-friendly all-valve amp that you can legitimately gig!
With the Rocker 15 Terror set wide open, smaller venues are comfortably taken care of. Thanks to the same beefy transformers as the combo version, the Rocker 15 Terror has a remarkably potent delivery which takes full advantage of its EL84 output section. Even when scaling back the power, the amp's tone stays fat and full, oozing warm valve compression and saturation without disturbing the neighbours.
Clever options aside, the Rocker 15 Terror has real character – a twin channel design with a twist. The Natural channel is a purist's dream with just a single knob: Volume. Finely balanced and supremely playable, this channel is perfectly voiced to bring out the 'natural' sound of the instrument under your fingers (or the pedals under your feet). The 'Dirty' channel is a more familiar affair with controls for Gain, Volume and a three band EQ section. Both channels are very sensitive to touch and playing dynamics, making Rocker 15 Terror very versatile despite its straightforward, player-friendly layout.
The amp also features a proper, valve driven effects loop for total purity from input to output. So, whether you need a rig for low-volume practising, recording, or to be heard on the club circuit, the shape-shifting Rocker 15 Terror will show itself to be the amp for every occasion.
From bedroom to headroom
This amp switches between 15, 7, 1 and half a Watt. When in Bedroom mode, the circuit has been designed to retain the springiness and feel that we love about valve amps, a sensation that often gets lost with some attenuator designs. This makes for great tones in the practice room or in the studio, with the option to step up a gear to full power 15 Watt mode for the stage.
Twin channel design
If you've ever wondered what your guitars or your pedals actually sounded like, the Rocker Series amps are a joy to play. The 'Natural' channel features just one control for volume and is voiced for absolute transparency. Single coils ring out with true clarity and humbuckers sing with woody overtones. Cleaner settings produce clear, glistening tones whilst cranking the volume reveals a bluesy crunch that loves to be kicked harder with boost and overdrive pedals. Quite literally, you get out what you put in. The 'Dirty' channel has a more traditional look with Gain, Master Volume and a three band EQ. It too can be set on the cleaner side as a second rhythm sound, or dialled for various flavours of British grit for leads. (Optional FS-1 footswitch sold separately)
Engineered to be played
Orange expects their amps to work for a living. For the best possible tone and durability, this Terror uses the same proprietary transformers found in all of their iconic Terror Series (excluding the Dual Terror) Like their latest flagship valve amp heads, this Terror does away with plastic connector blocks and ribbon cables in favour of hand-soldered flying leads. The chassis-mounted switchgear is secured to the classic Terror series enclosure. As for the amp's effects loop, we've opted to keep the signal path all-valve to preserve the amp's tonal integrity.
| | |
| --- | --- |
| SKU | ORNG-ROCK15TER412B |
| MPN | Rocker 15 Terror |
| Vendor | Orange |
| Amp Format | Head |
| Amp Type | Tube |
| Mpn | ROCKER15TERROR |
| Wattage | 15 Watts |
| Amplifier Application | Electric Guitar |
| Number of Channels | 2 |
| Effects Loop | Yes |
| Equalization (EQ) | Bass, Middle, Treble |
| Footswitch | FS-1 sold separately |
| Audio Inputs | 1/4" Input |
| Power | 0.5, 1, 7 OR 15 WATTS (SWITCHABLE) |
| Product Weight | 14.10 lbs |
| Width | 14.01" |
| Depth | 5.9" |
| Height | 6.96" |
WARRANTY PERIOD
This Warranty shall be effective from the date of purchase and cover the following Products and components for a period of:
• Amplifiers, preamplifiers, effects pedals – 1 year, extendable* to 2 years
• Speaker enclosures (cabinets) – 1 year, extendable* to 2 years
• Valves (vacuum tubes) and Speakers in Orange Products or supplied by OMEC Ltd. – 90 days
*The Extended Warranty Period is only applicable if the USA Registration form is submitted prior to the expiry of the initial 1 year warranty which begins at the date of purchase. It is Your responsibility to submit this information and We shall not be liable nor do We accept any responsibility whatsoever for non-receipt of this information.
If a warranty or RMA claim is made within 90 days of the purchase date of the Product, Orange USA pays ground shipping both ways.
If a warranty or RMA claim is made between 91 and 365 days (pending a 2nd year warranty extension) after the purchase date, the customer pays shipping to Orange USA and Orange USA pays return ground shipping.  However, to qualify for Orange USA to pay for shipping, it has to be a valid Product defect, as covered by the terms and conditions of the warranty, and not an oversight or user error.
Ground shipping is FREE for all orders $99 and up.