Skip product carousel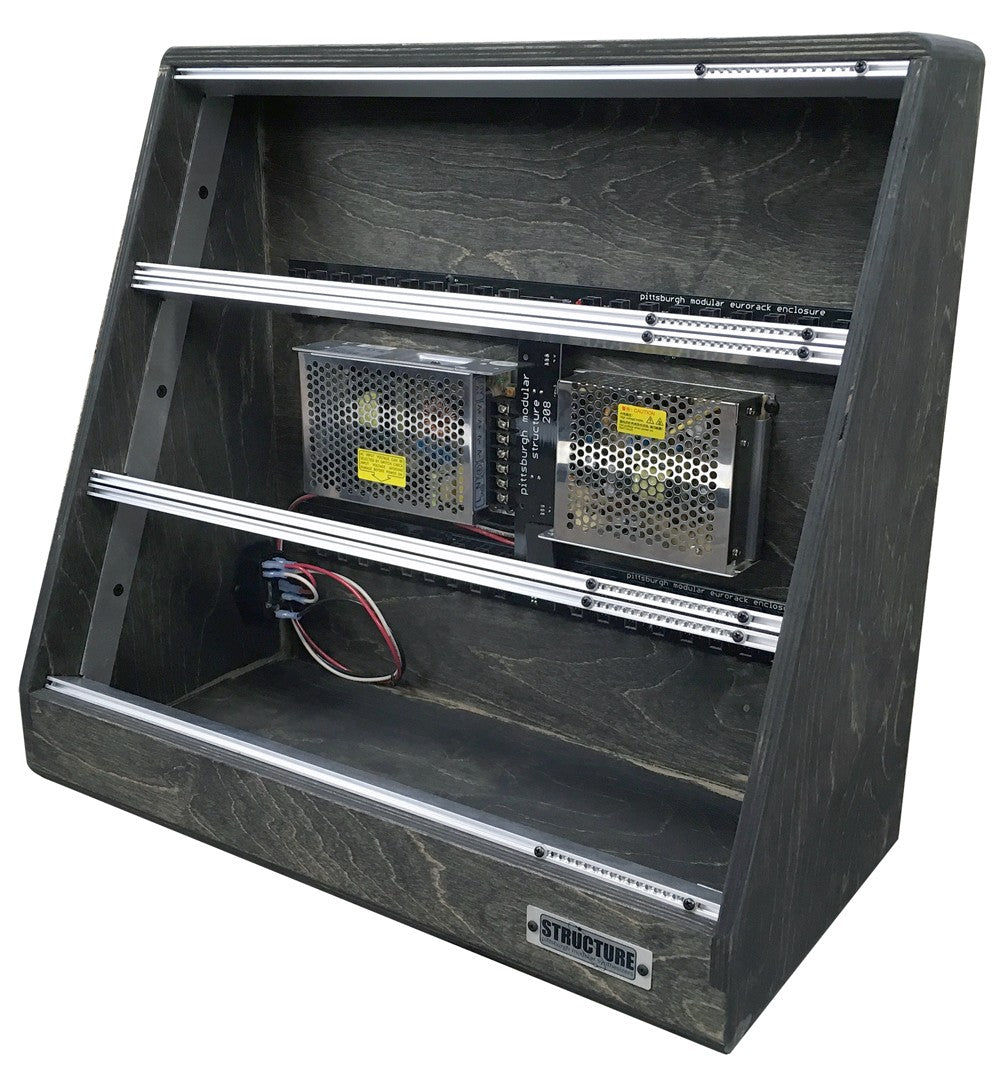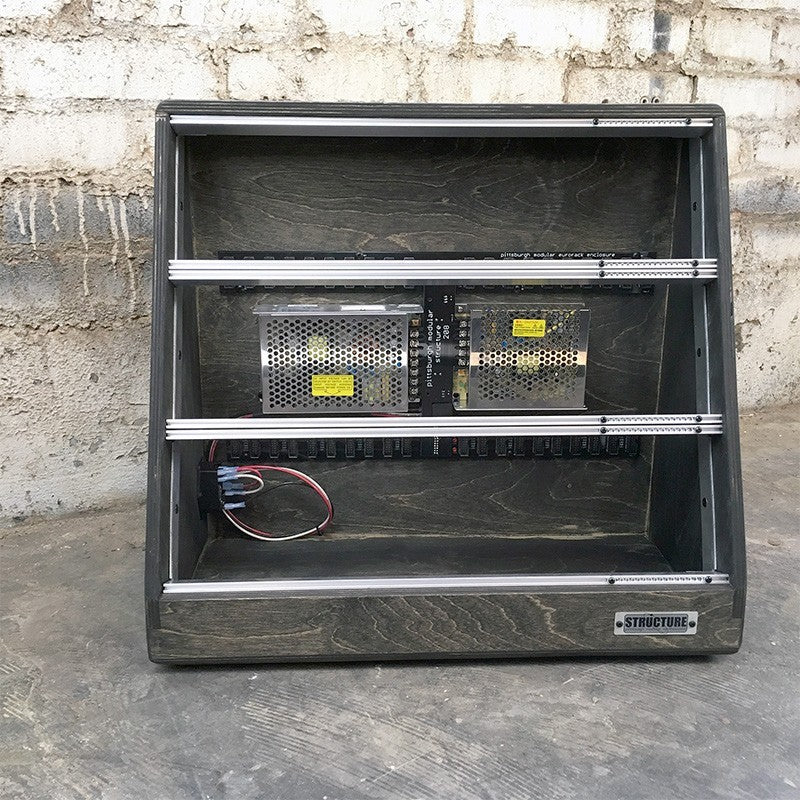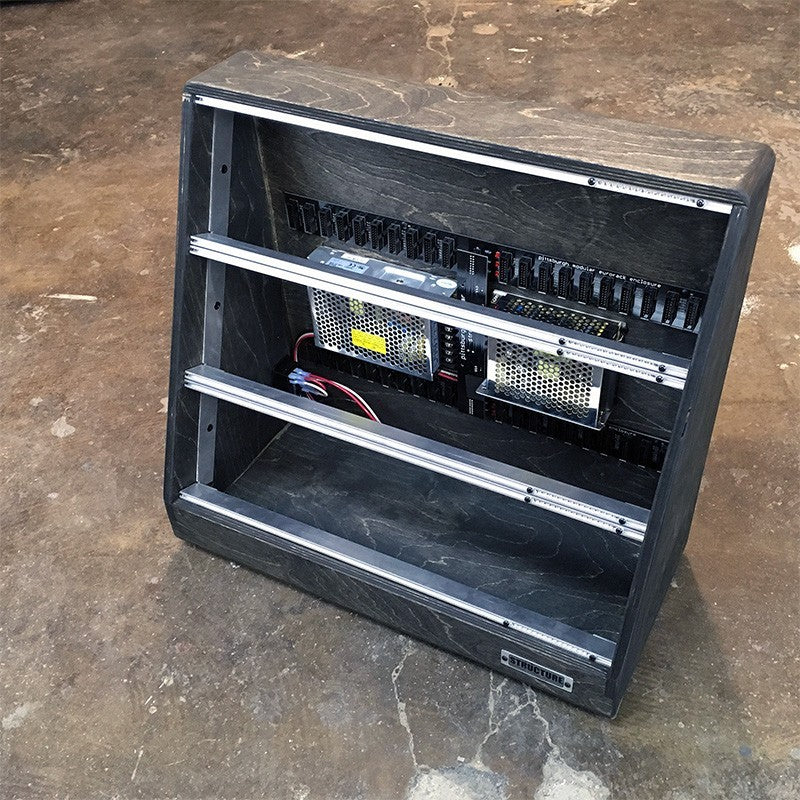 Pittsburgh Modular Synthesizers Structure EP-270 Eurorack Enclosure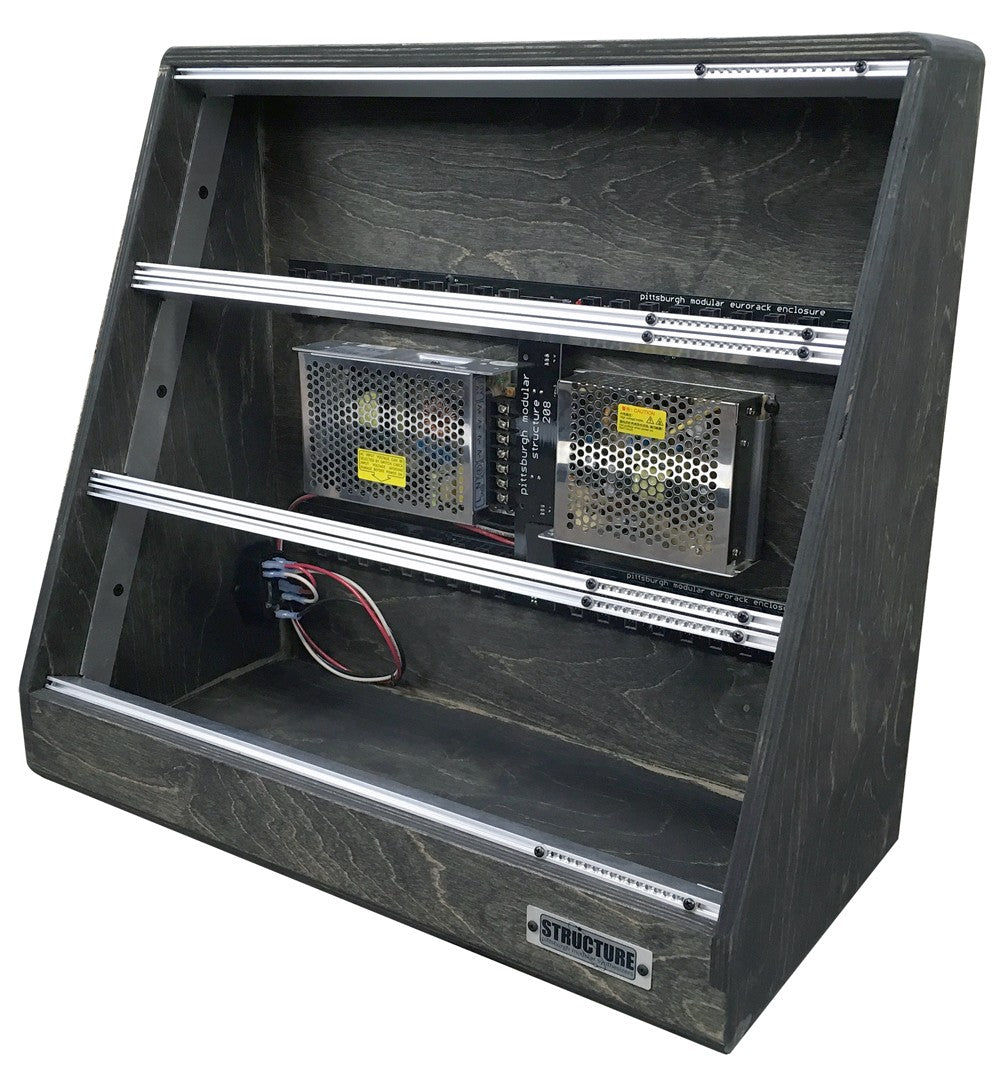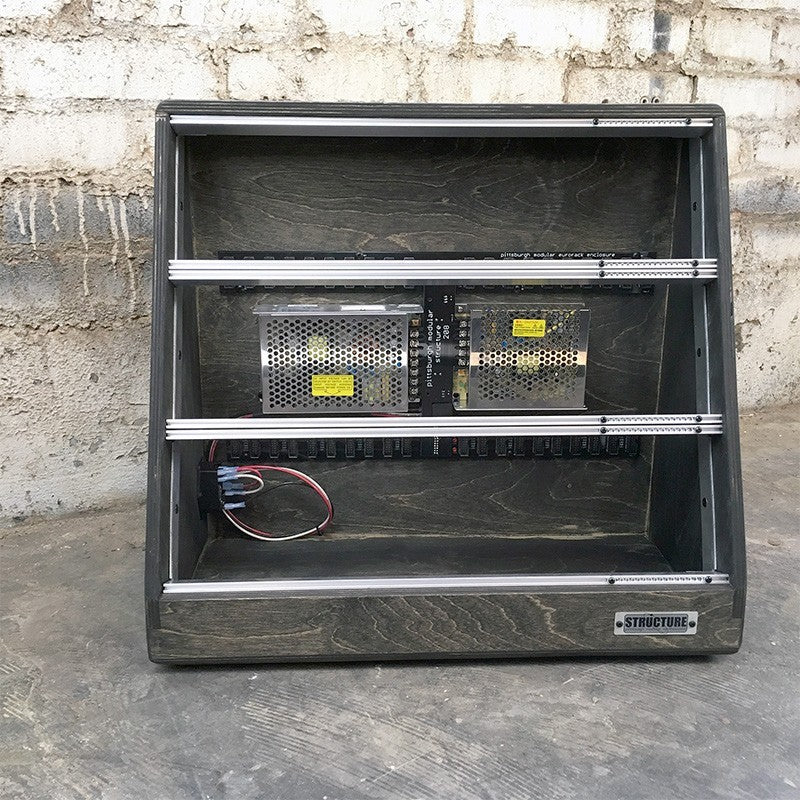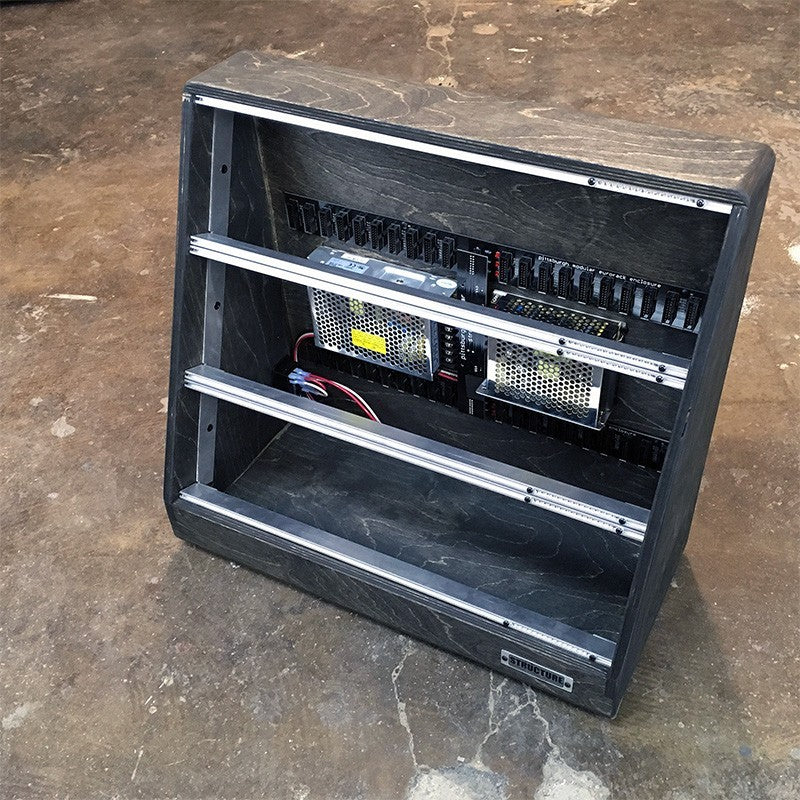 Pittsburgh Modular Synthesizers Structure EP-270 combines the precision craftsmanship of Pittsburgh Modular's wood shop with the reliability of their robust Structure power supplies to create a beautiful triple-row 270hp desktop eurorack case, the perfect enclosure for any modular synthesizer laboratory.
With years of research and two case lines under their belt, Pittsburgh decided to start over and produce a line of cases for the next generation of eurorack synthesizers. The eurorack modular ecosystem is expanding faster than ever and manufacturers are constantly pushing eurorack cases and power supplies to the limits. What started as a power supply designed to drive primarily analog synthesizers has transformed into a supply that needs to simultaneously meet the unique demands of sensitive analog circuitry, power hungry digital processors and ground sensitive user interface modules.
They started with what matters most: clean power, a lot of it, up to 3× the amount of clean power available in cases from other brands. Next, they turned their focus to the enclosure itself and there was only one goal: make the case stronger. Pittsburgh's engineers tested countless combinations utilizing different types of wood, joints, adhesives, assembly techniques and hardware to ensure that Structure cases are as durable as they are beautiful.
With a clean and gorgeous design that promotes creative exploration, Structure enclosures are Pittsburgh Modular's most robust and refined case line yet. With massive amounts of both room and clean power, you can reach completely new heights in your creative performances.
Power

4 amps of clean, filtered +12V power
3 amps of clean, filtered -12V power
2 amps of clean, filtered +5V power
40 keyed eurorack power headers
External power switch with LED
Fused power protection
Universal IEC power connector
2 EMI filters protect all 3 power rails (+12V, +5V, -12V)
Low output ripple & noise
UL & CE approved, RoHS compliant
Overload and short circuit protection
Line regulation (full load): ≤0.5%
Output overload protection: 10%-150% hiccup mode with auto-recovery

Enclosure

Hardwood and aluminum construction
Three 90hp rows, 270hp total space available
Edge-to-edge rails reduce gaps between modules and the sides of the case
18 smooth-sliding square nuts per rail ensures modules always fit perfectly (holds up to 54 modules)
Includes 120 black module mounting screws (size 4-40 1/4")
Beautifully hand-stained hardwood

Dimensions

External depth at top 3.5"
External depth at base 9"
External height 18"
External width 19"
Minimum internal depth for modules 3-3/8"
Maximum internal depth for modules 6"
Empty weight 14 lbs.
SKU
PIT-STRUCTEP270
Vendor
Pittsburgh Modular Synthesizers
Included From Manufacturer
(120) Module Mounting Screws
Module Type
Eurorack Case
Module Width
270hp
Mpn
PMS3013
Module Power Usage
4000mA @ +12V
3000mA @ -12V
2000mA @ +5V
+5V Required
No
Depth
Minimum internal depth 86mm
Pittsburgh Modular Synthesizers Limited Warranty
For a period of one year after the date of original purchase, the instrument and all factory installed parts and modules manufactured by Pittsburgh Modular Synthesizers LLC. are warranted to function properly and be free of defects in materials and workmanship.
Should a factory installed module fail during the warranty period, contact Pittsburgh Modular Synthesizers, LLC. Pittsburgh Modular Synthesizers will repair it (or at its option, replace it) at no charge, and pay the cost of shipping it back to you.
The case and all case related hardware are warranted to function properly and be free of defects in materials and workmanship for 1 year.
Patch cables are not covered by the 1 Year Limited Warranty.
This warranty is void if in the opinion of Pittsburgh Modular Synthesizers the instrument has been damaged by accident, mishandled, altered, improperly serviced, or repaired by the customer where such treatment has affected its performance or reliability. This includes but is not limited to damage related to incorrectly attaching power ribbon cables. In the event of such misuse/abuse by the customer, costs for repairs plus two-way shipping costs will be borne by the customer. Instruments found defective should be returned to the factory carefully packed, as the customer will be responsible for freight damage.
Incidental or consequential damages or costs incurred as a result of product malfunction are not the responsibility of Pittsburgh Modular Synthesizers LLC.
Standard Shipping