Skip product carousel
Special Offer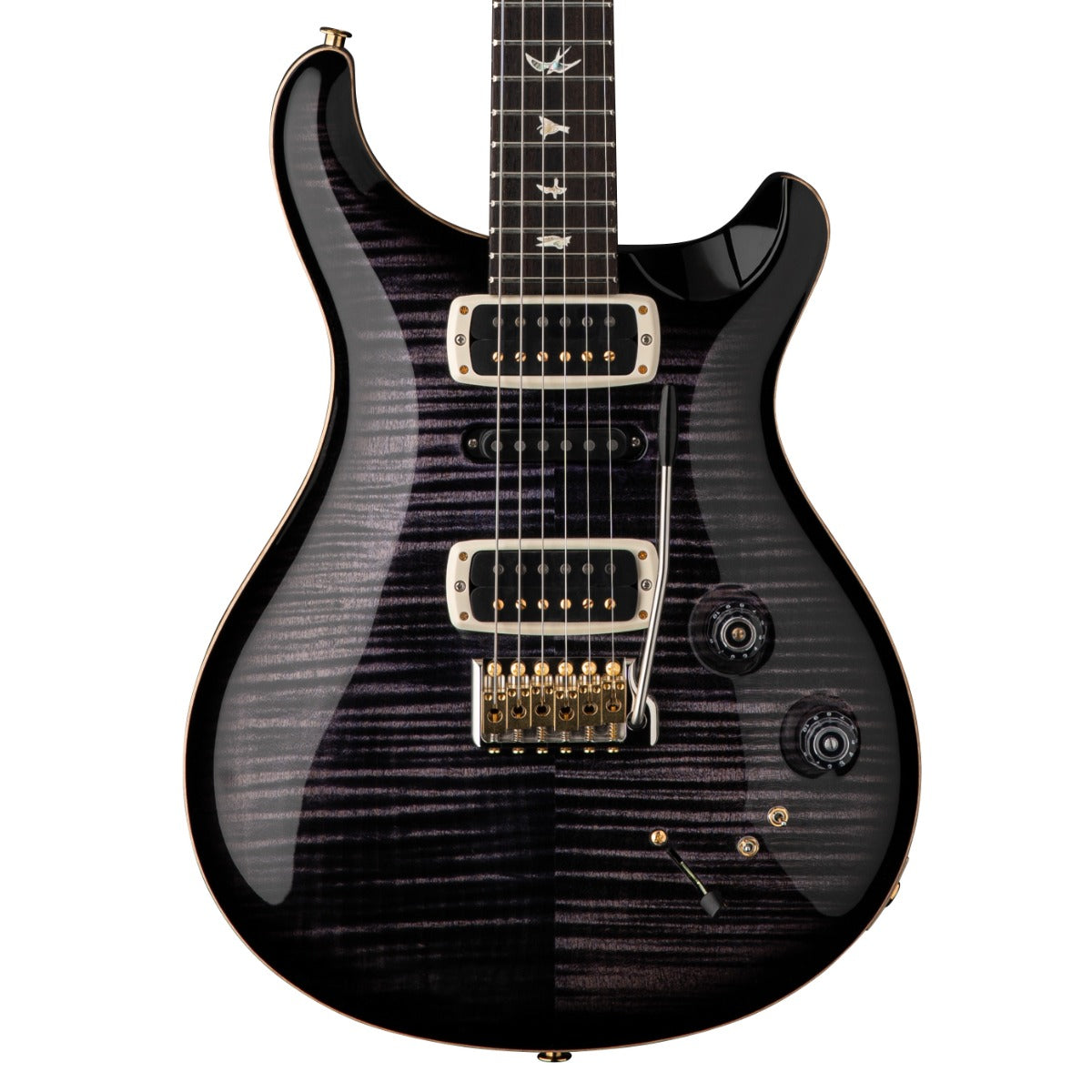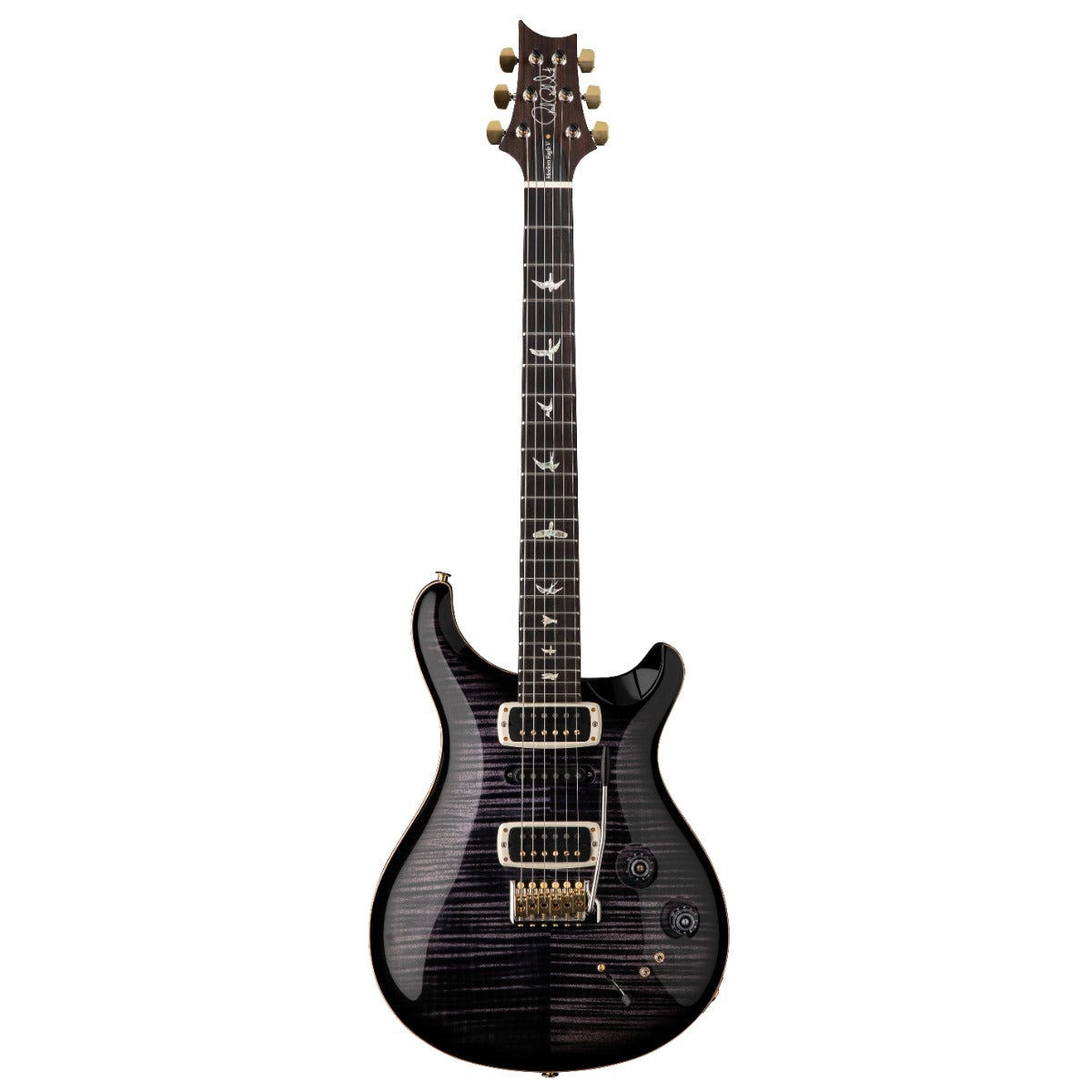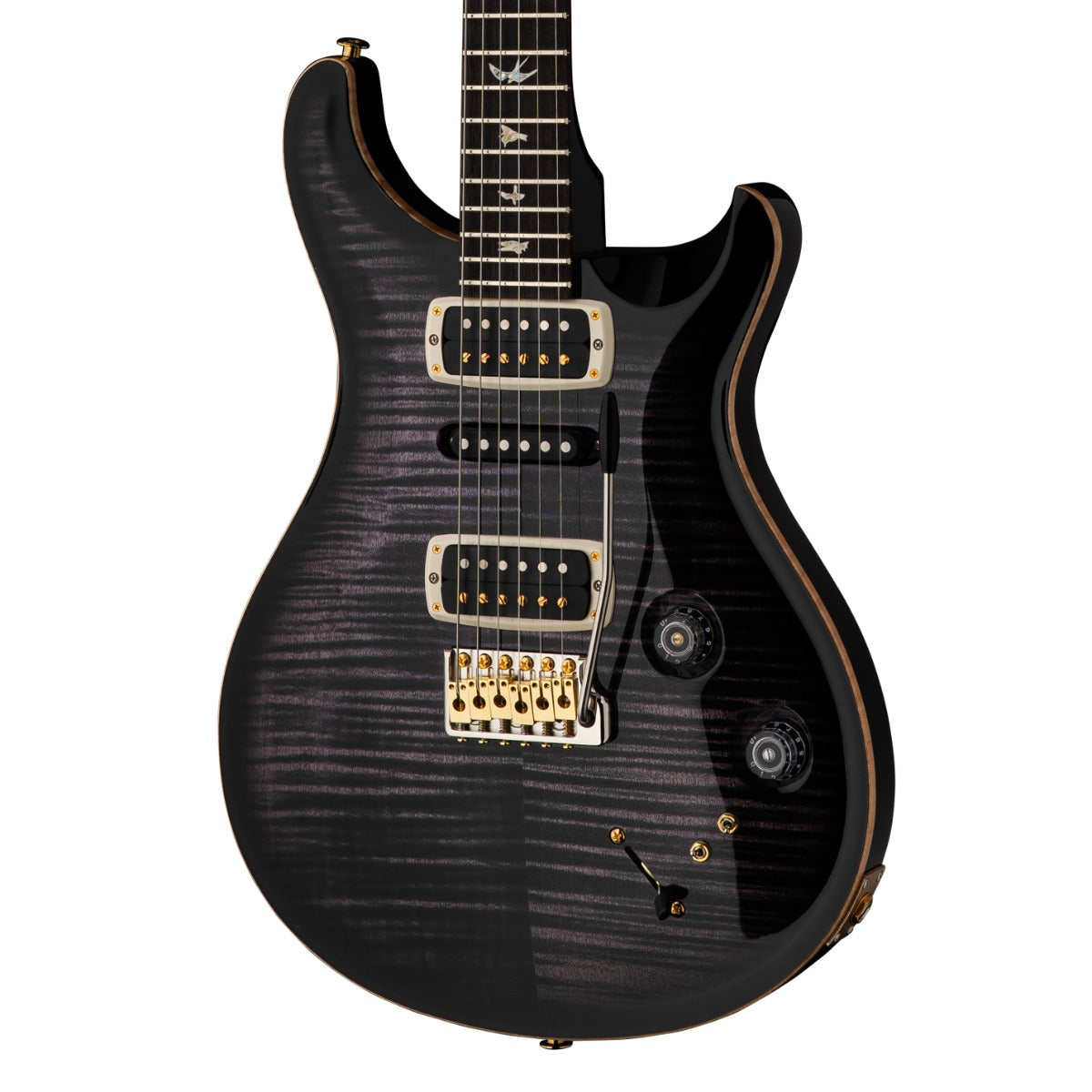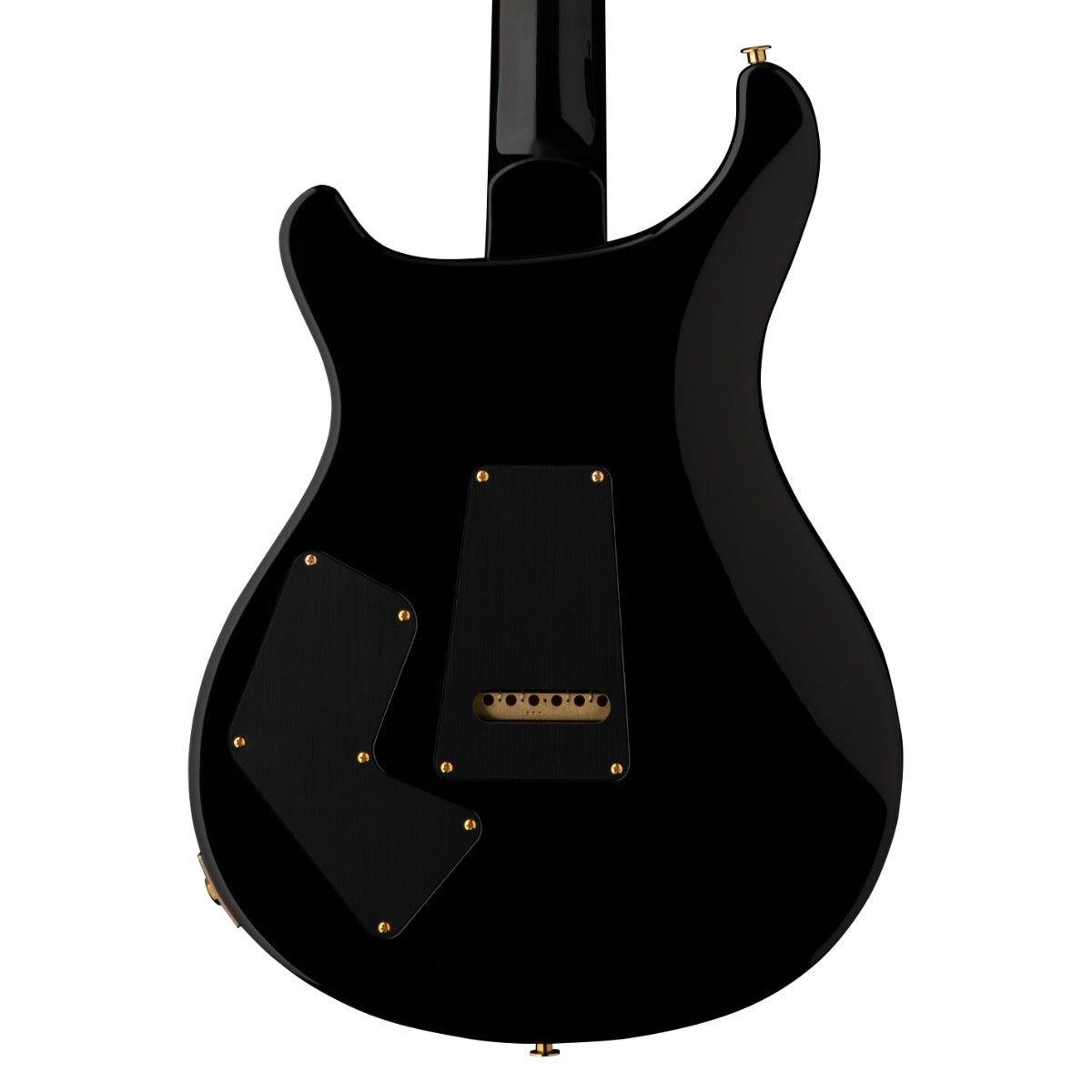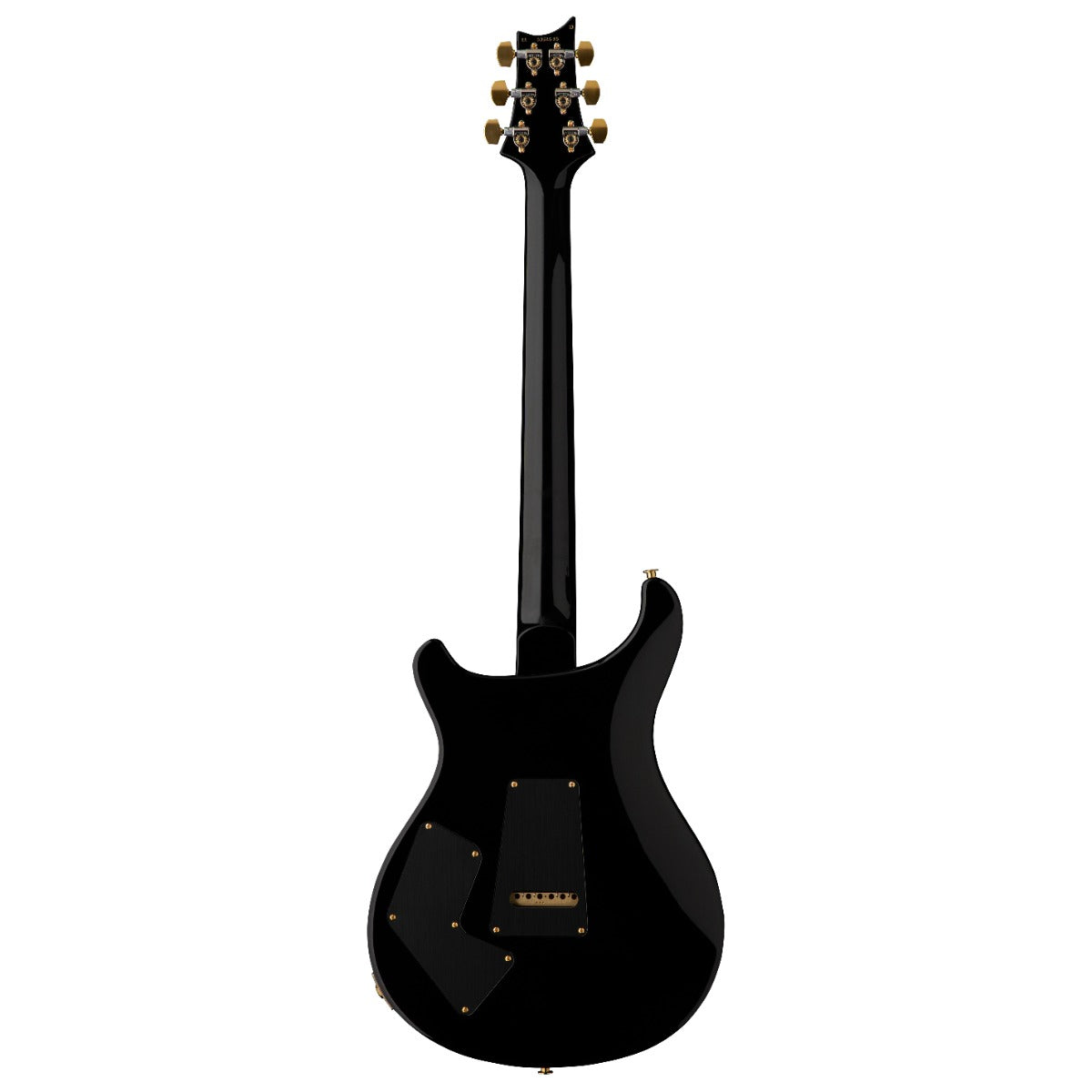 PRS Core Modern Eagle V 10 Top - Purple Mist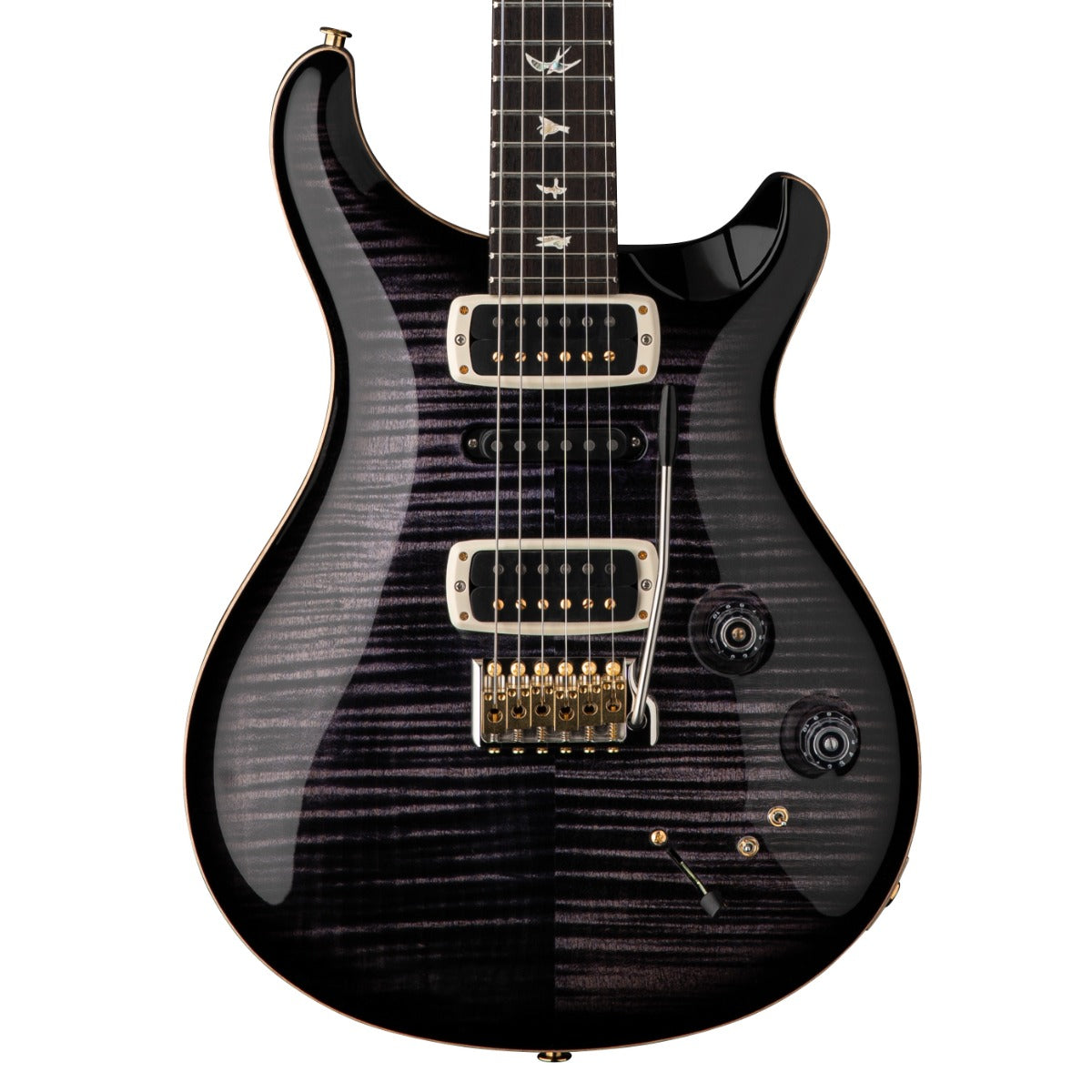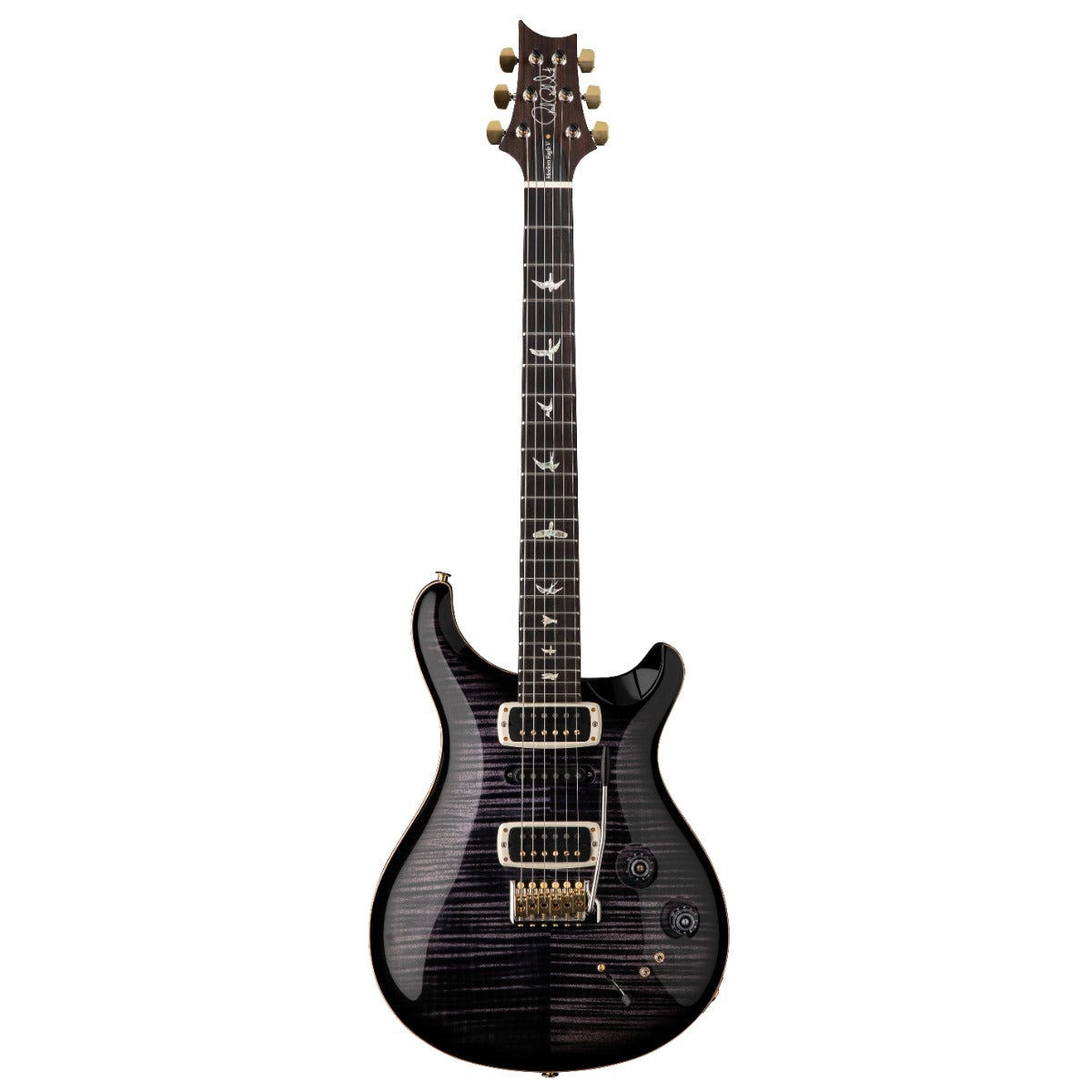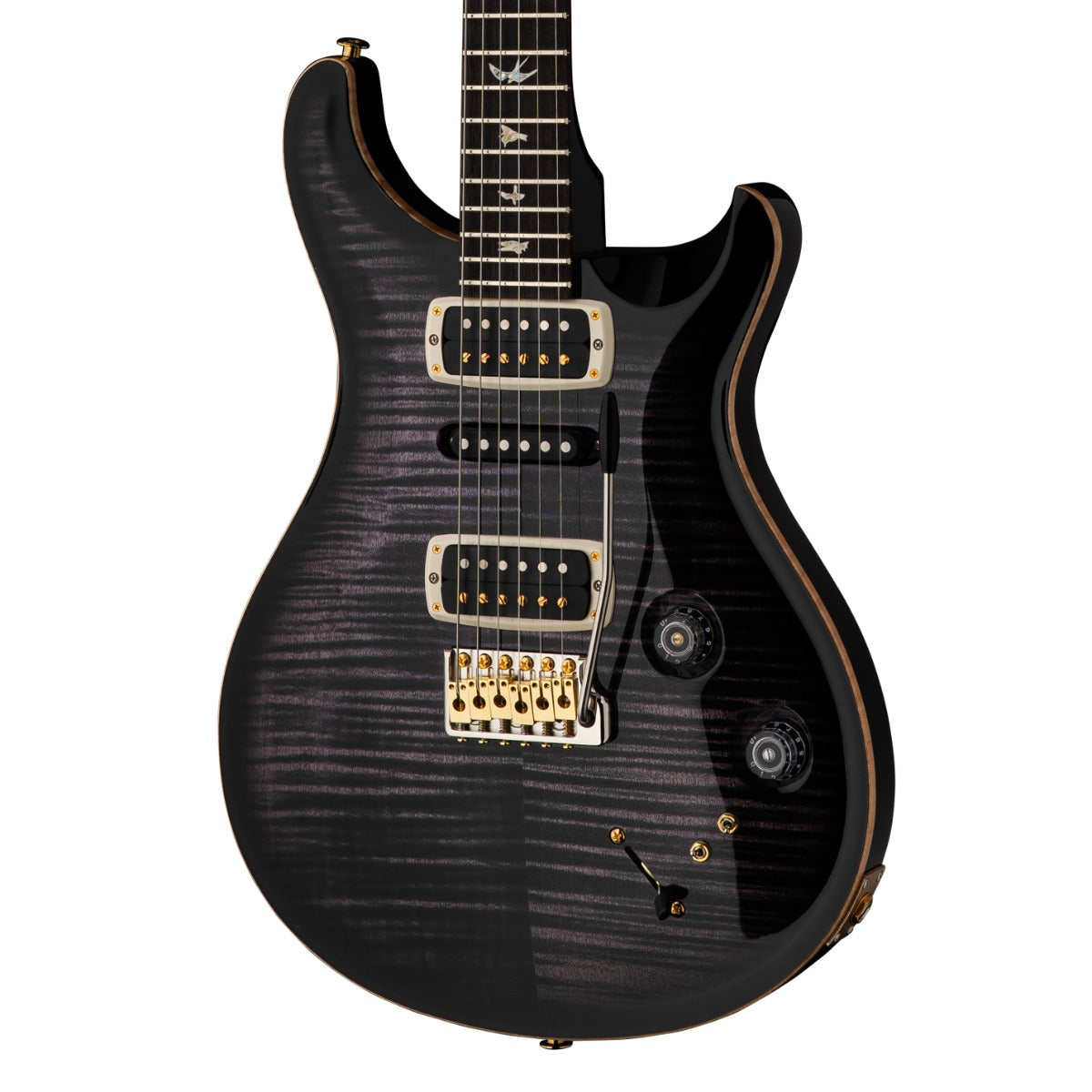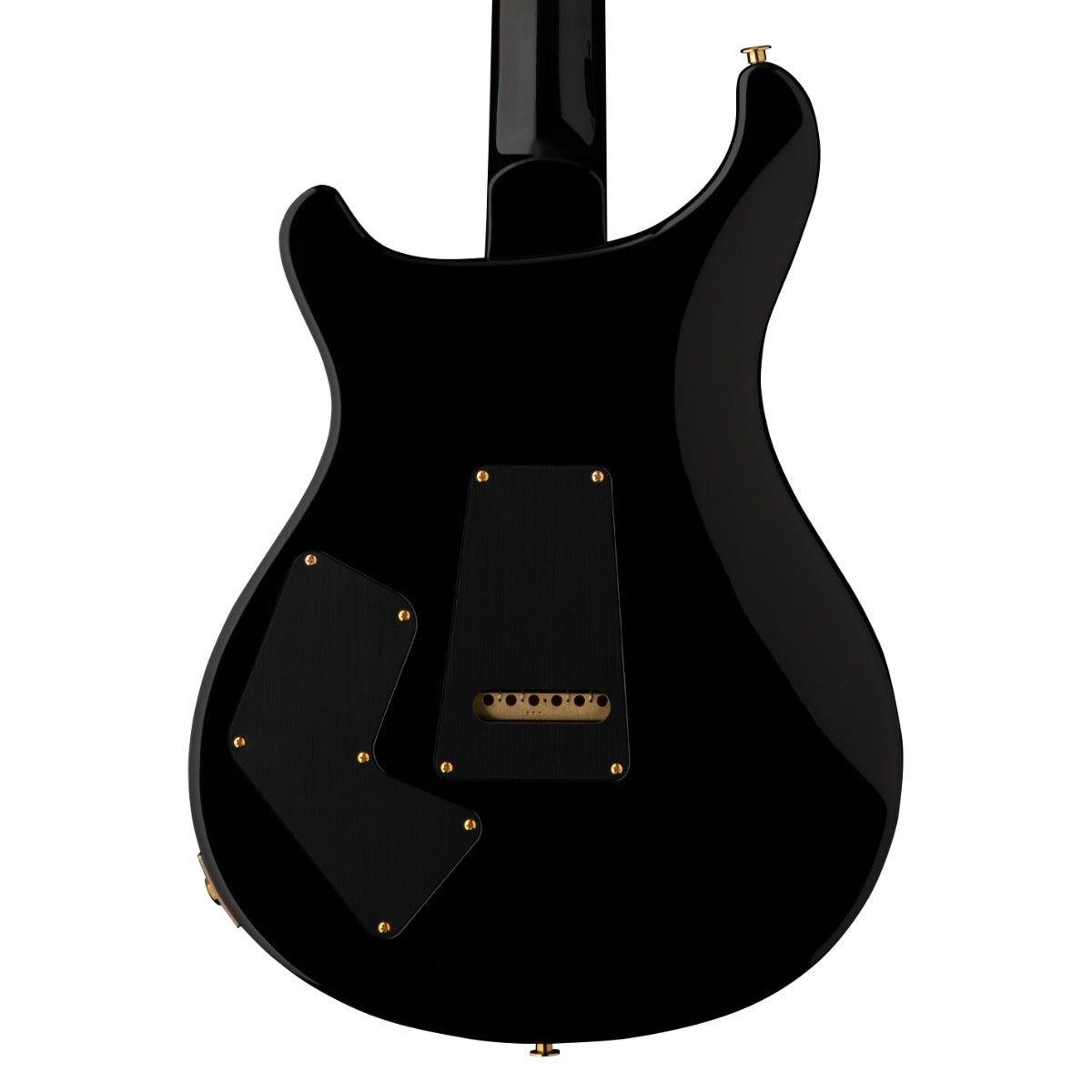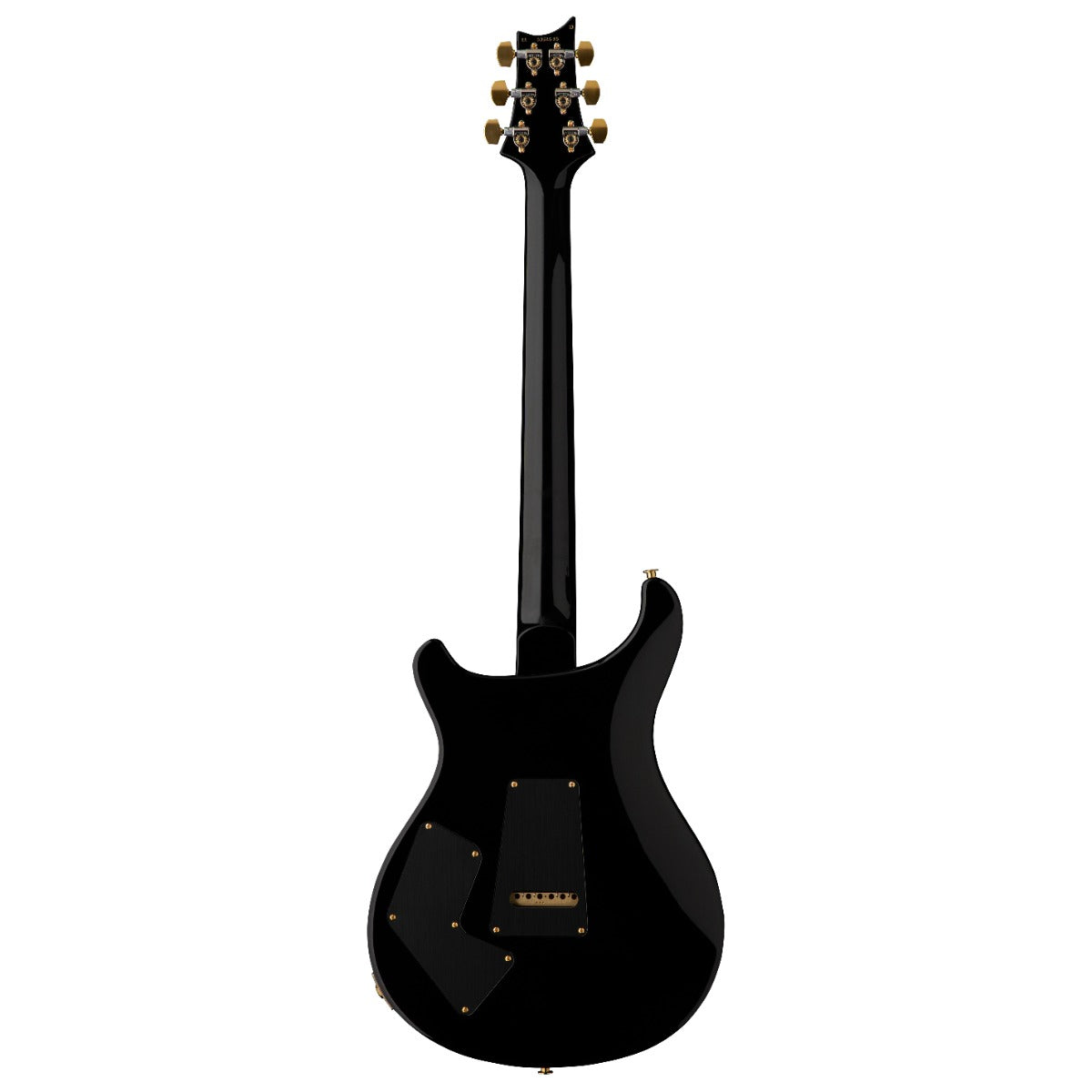 PRS Core Modern Eagle V 10 Top - Purple Mist
The Modern Eagle V is an innovative instrument that offers highly musical tones for both recording and playing live. Utilizing a hum/single/hum (five-coil) pickup layout and unique electronics configuration, the Modern Eagle V gives players a vast array of tones in one guitar. The 5-way blade switch selects the pickups in intuitive groupings: treble, treble and middle, middle, middle and bass, and bass. There is a single volume and a push/pull tone control that activates both humbuckers when engaged; this al- lows players to access all three pickups simultaneously. Finally, the mini toggles allow players to individually separate the humbucker coils, turning the outside pickups into true single coils. This electronics design puts a whole set of classic and new tones at your fingertips.
Additional appointments include a maple top and mahogany back, a 22 fret, 25" scale length, Pattern mahogany neck with rosewood fretboard, bone nut, and PRS patented Gen III tremolo.
"Modern Eagle models have always been built to stand up to history while celebrating tonewoods and the discovery of new tones. The Modern Eagle V is a sophisticated instrument not only in its craftsmanship but in its electronic and mechanical design," said Paul Reed Smith. "We've refined the pickup tones and are pleased to now add it to the Core lineup."
What is a 10 Top A very small percent of the maple trees cut in North America are actually figured. To make "10-Top" status, a PRS top must have clearly defined figure across its entire top. A guitar designated as a "10-Top" will have a small "10" written on the back of the headstock in the upper right corner. Some of our earlier guitars have the "10" stamped into the finish in the same position, and guitars with rosewood necks will have the "10" stamped into the back of the headstock.
| | |
| --- | --- |
| SKU | PRS-MEV10TOPPM |
| MPN | Core Modern Eagle V 10 Top |
| Vendor | PRS |
| Electric Body Style | Double Cutaway |
| Fingerboard | Rosewood |
| Mpn | 107852::PT:H |
| Pickup Config | HSH |
| Right Left Handed | Right |
| Strings | 6-Strings |
| Vib Trem Bridge | Yes |
| Body Material | Maple top Mahogany back |
| Bridge | PRS Patented Tremolo, Gen III |
| Controls | Volume and Push/Pull Tone Controls |
| Fingerboard Radius | 10" |
| Finish | Purple Mist |
| Hardware Finish | Nickel/Gold |
| Neck Material | Mahogany |
| Number of Frets | 22 |
| Pickup Switching | 5-Way Blade Pickup Switch and Two Mini-Toggle Coil Split Switches |
| Pickups | TCI x 2, and NS-01 |
| Scale Length | 25" |
PRS Guitars Limited Lifetime Warranty
PRS Guitars warrants this guitar to be free from defects in materials and workmanship, subject to the limitations contained herein.
This warranty is extended to the original retail purchaser only and may not be transferred or assigned to subsequent owners. In order to validate your warranty and as a condition precedent to warranty coverage hereunder, you must return your warranty registration within thirty (30) days following the original date of purchase. Your proof of purchase or sales receipt must accompany all requests for warranty coverage.
This warranty does not cover:
Any instrument on which the serial number has been removed or altered.
Any instrument not purchased from an authorized dealer, or upon which unauthorized repair or service work has been carried out.
Any instrument which has not been registered at the factory within one month of purchase, or whose warranty card has been altered or includes false or incomplete information.
Any instrument that has been damaged due to an accident, negligence or misuse.
Shipping damage of any kind.
Normal 'wear and tear,' including but not limited to any discoloration, fading or damage to the original finish, or worn frets, strings, tuners, hardware and plating.
Any subjective issues such as 'tone.'
Any instrument that has been subjected to extremes of humidity and temperature.
Any factory installed electronics and hardware after two years from the original date of purchase.
Gold plating.
PRS makes no other express warranty of any kind whatsoever. All implied warranties, including warranties of merchantability and fitness for a particular purpose, exceeding the specific provisions of this warranty are hereby disclaimed and excluded from this warranty. Some states and/or countries do not allow the exclusion of implied warranties so that the above may not apply to you.
PRS shall not be liable for any special, indirect consequential, incidental or other similar damage suffered by the purchaser or any third party, including without limitation, damages for loss or profits or business or damages resulting from use or performance of the instrument, whether in contract or in tort, even if PRS or its authorized representative has been advised of such damages, and PRS shall not be liable for any expenses, claims or suits arising out of or relating to any of the foregoing.
If at any time during the warranty this guitar malfunctions due to faulty materials and workmanship, PRS Guitars will, at its sole discretion, repair the defect without charge or replace it with a model of similar specification and value that does not exceed the original purchase price of the guitar.
To obtain warranty assistance, this guitar must be taken to an authorized PRS Guitars dealer with a copy of the sales receipt to obtain a Return Authorization prior to return to the factory.
All shipping and insurance, including any perceived 'collector' value, are the sole responsibility of the original purchaser.
On arrival at the PRS factory, a determination will be made whether the defect is covered under the terms of the warranty. If the repair is covered under the terms of the warranty, it will be repaired at no cost to the original purchaser including return shipping. If the repair is not covered under warranty, an estimate of the cost of the repair to the original purchaser will be given.
This warranty applies to the United States and Canada. The terms of warranty in other countries are defined by the PRS Distributor in that country and may differ from the above terms, conditions and length.
Standard Shipping