Skip product carousel
Special Offer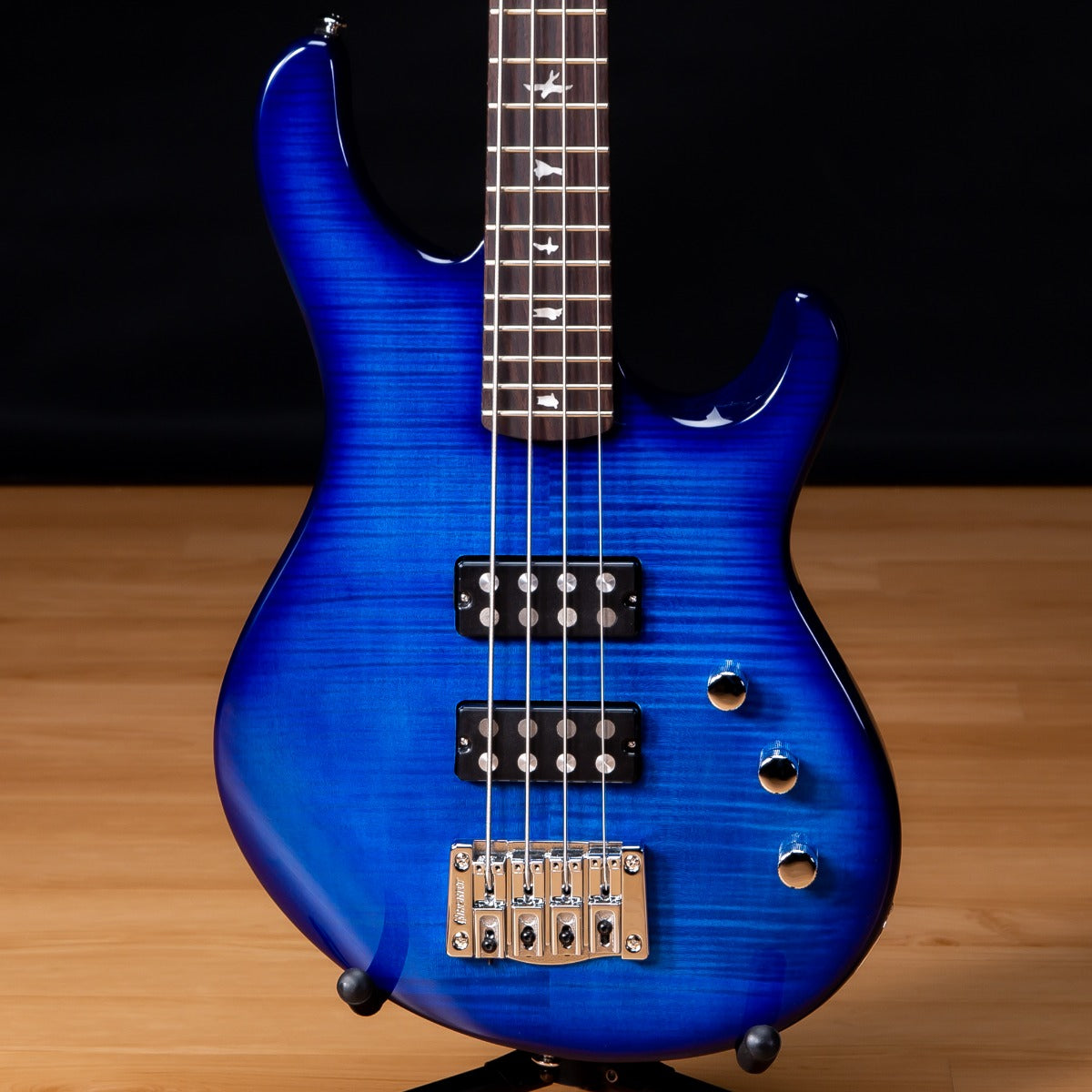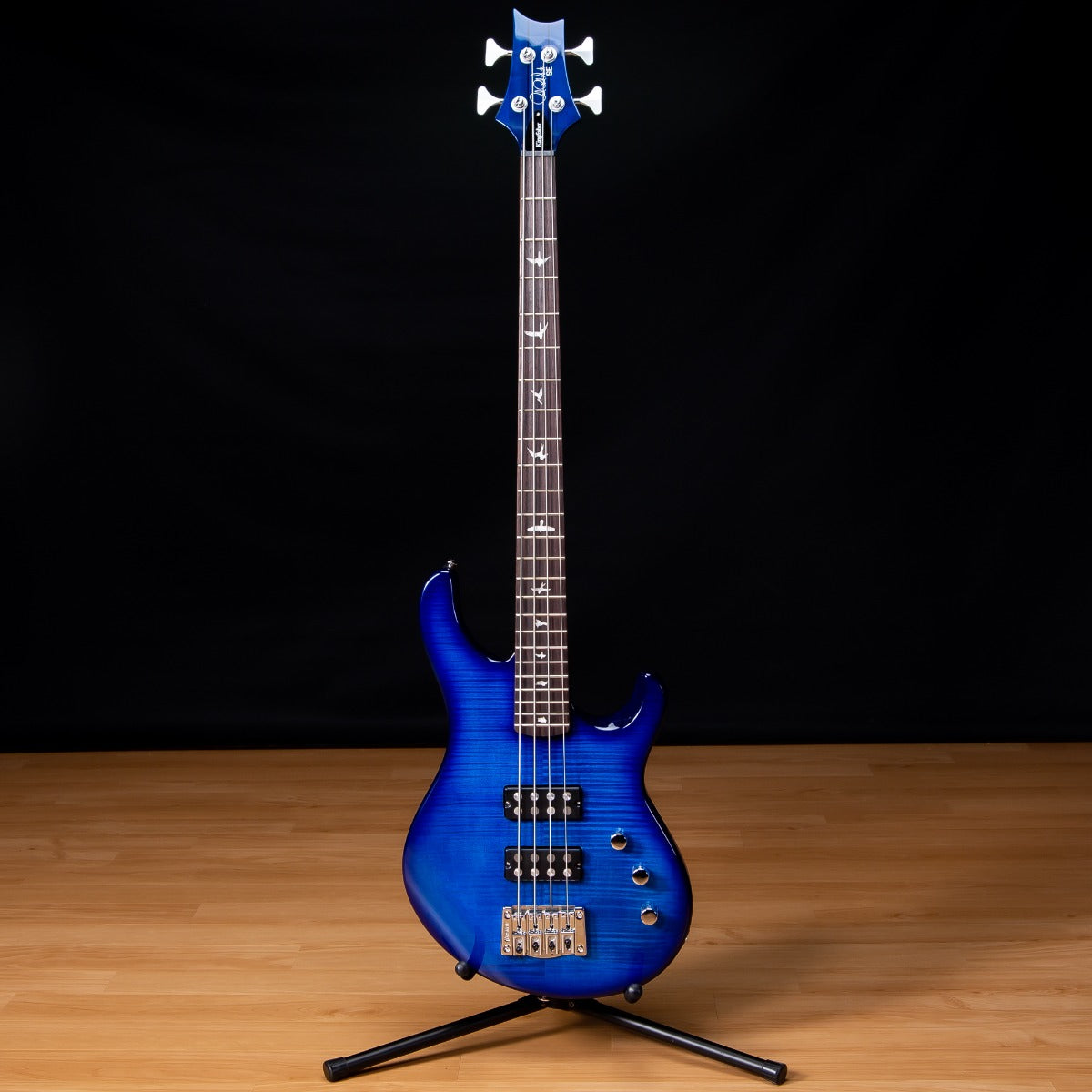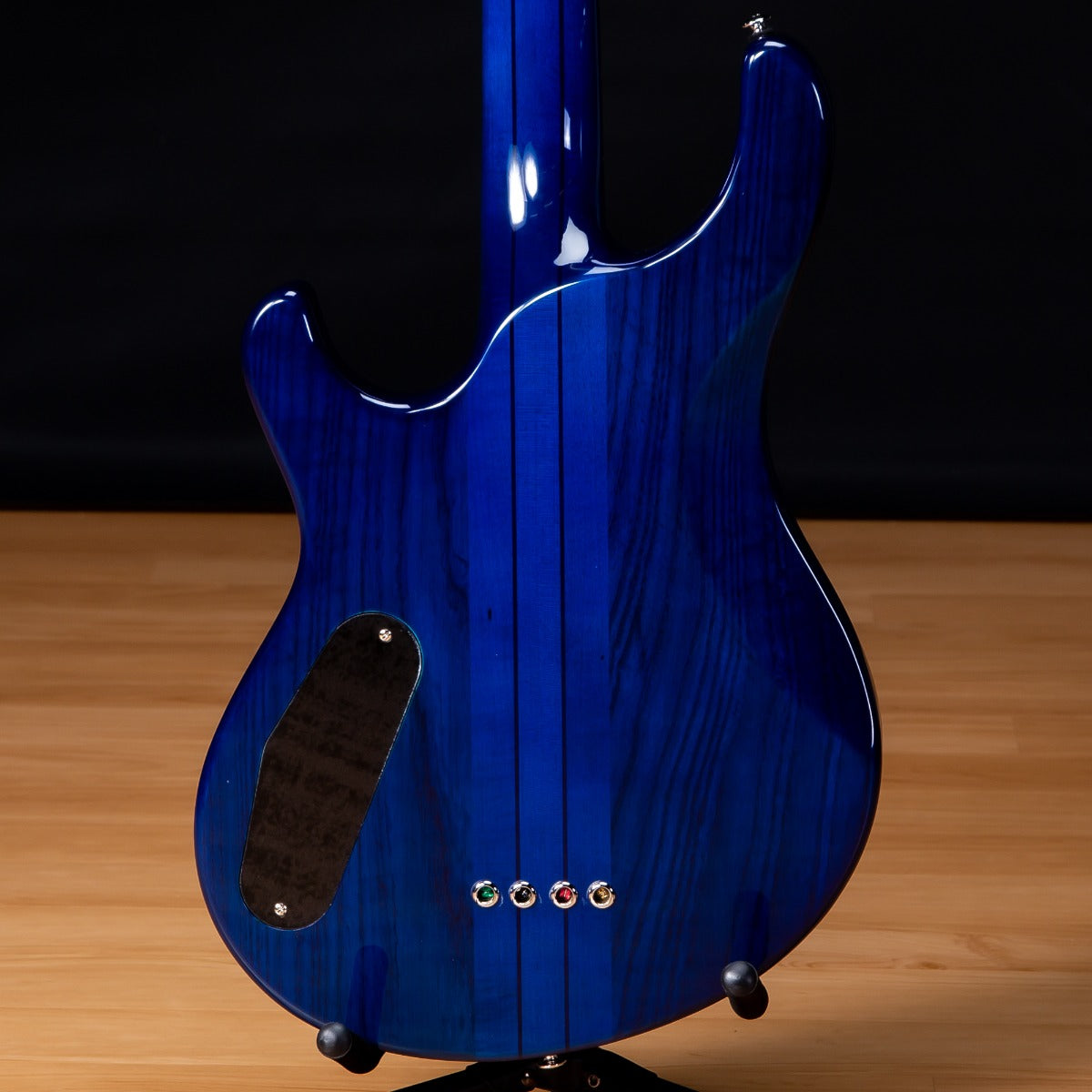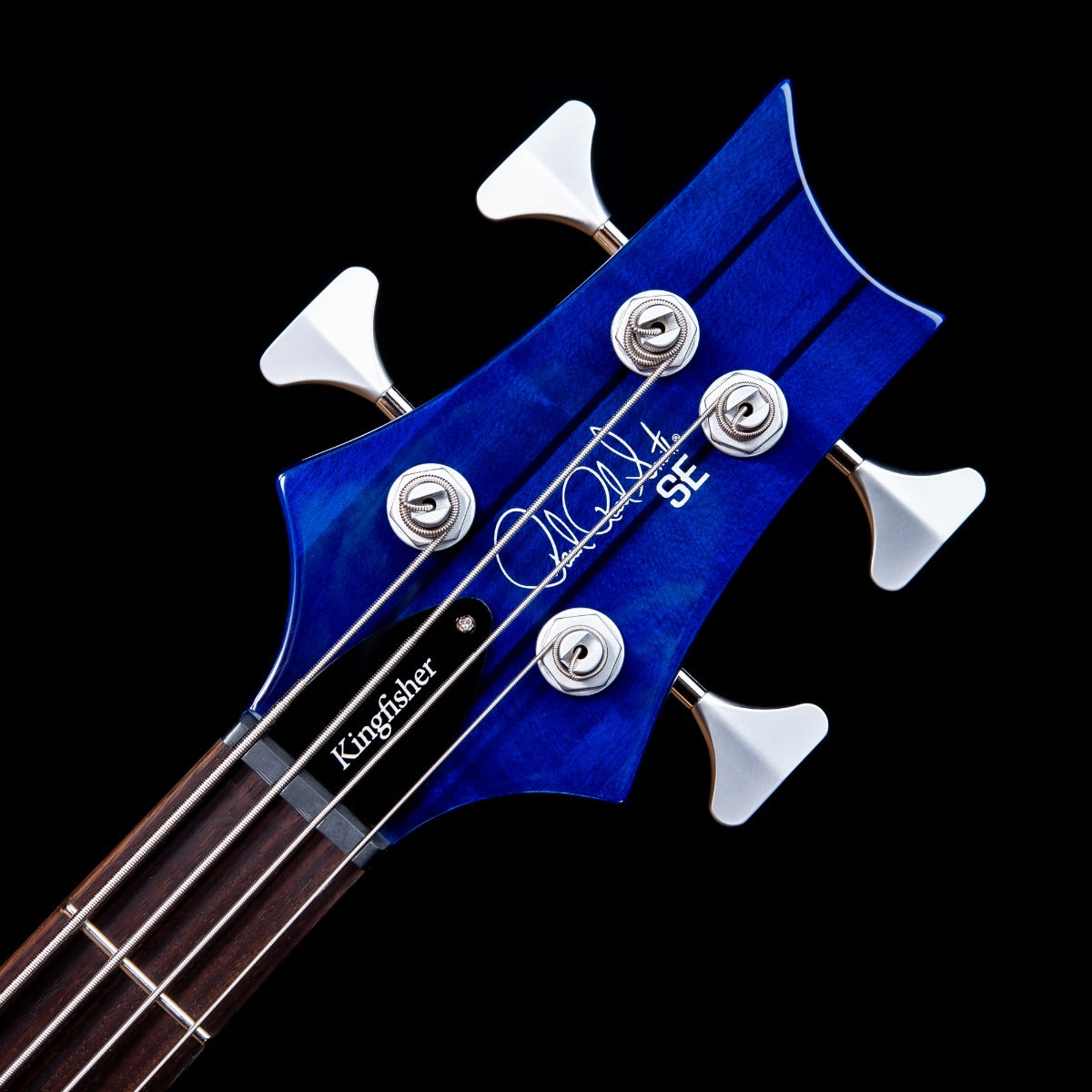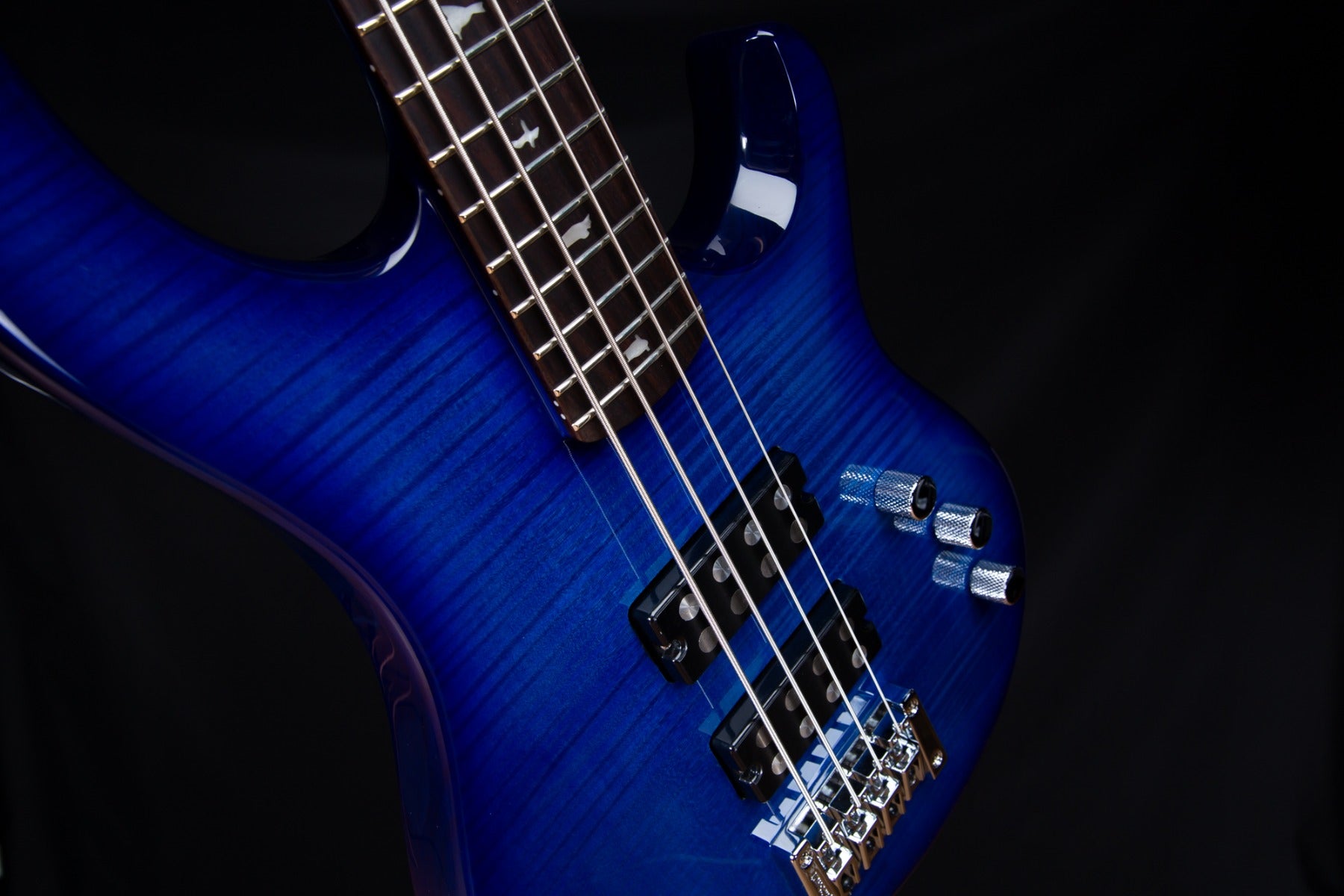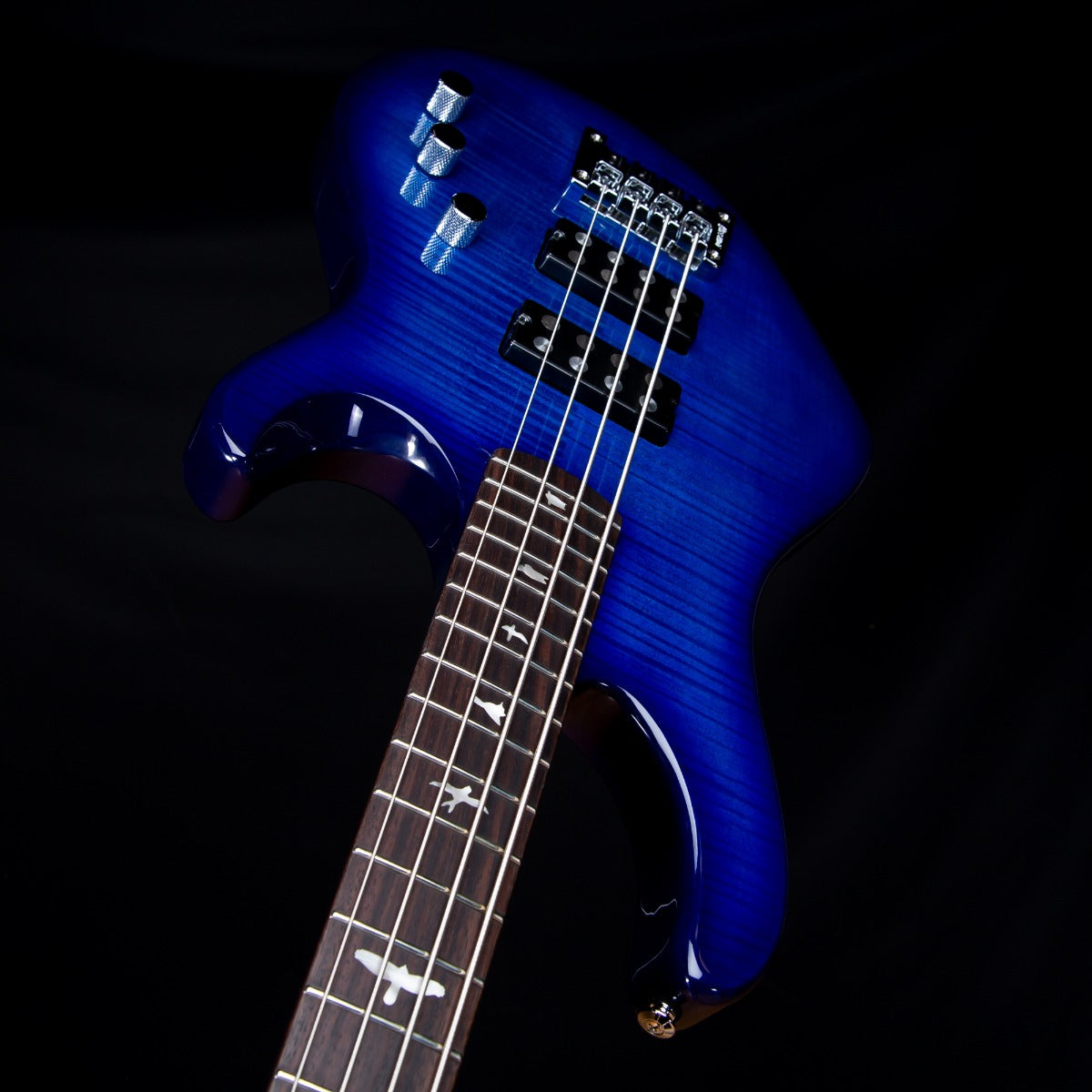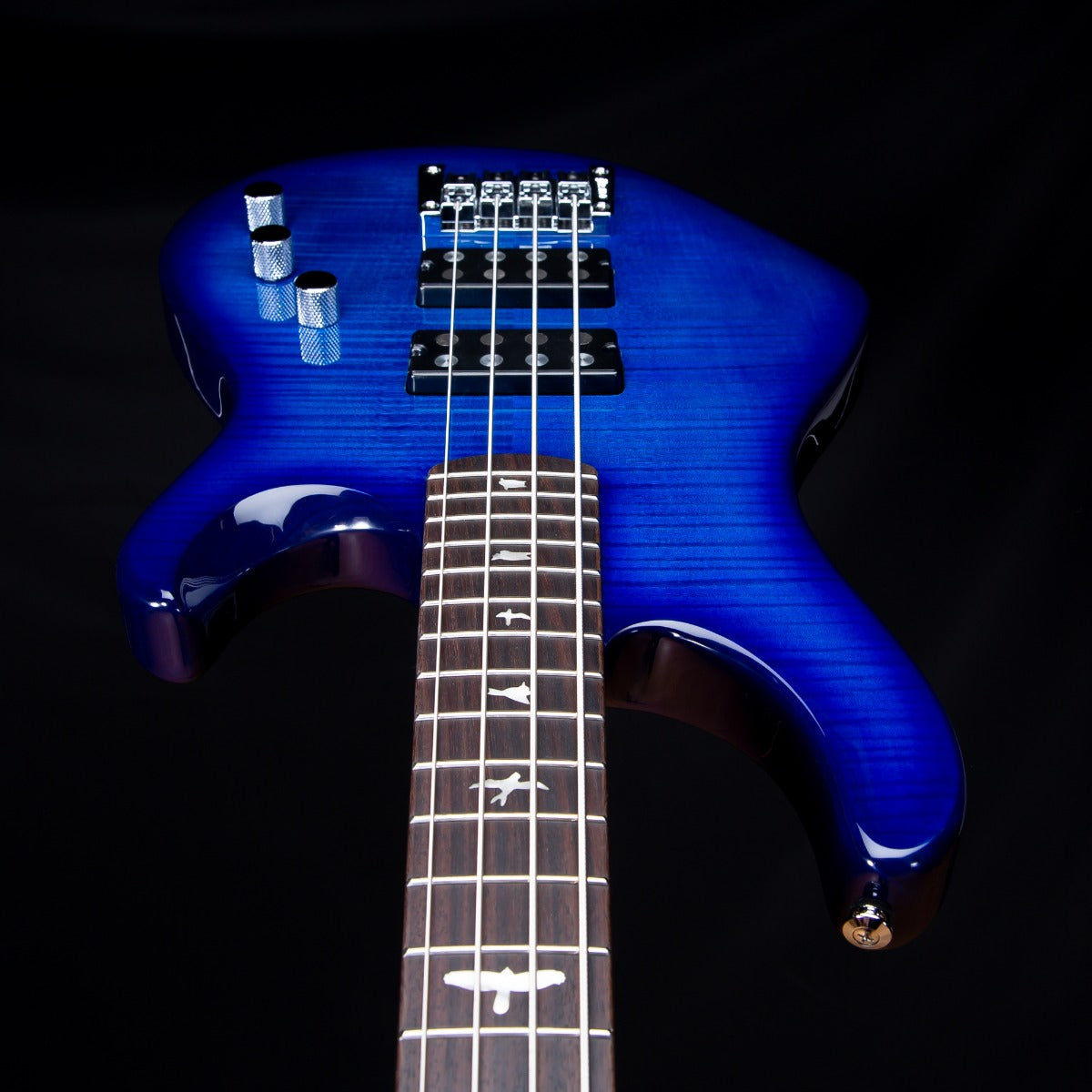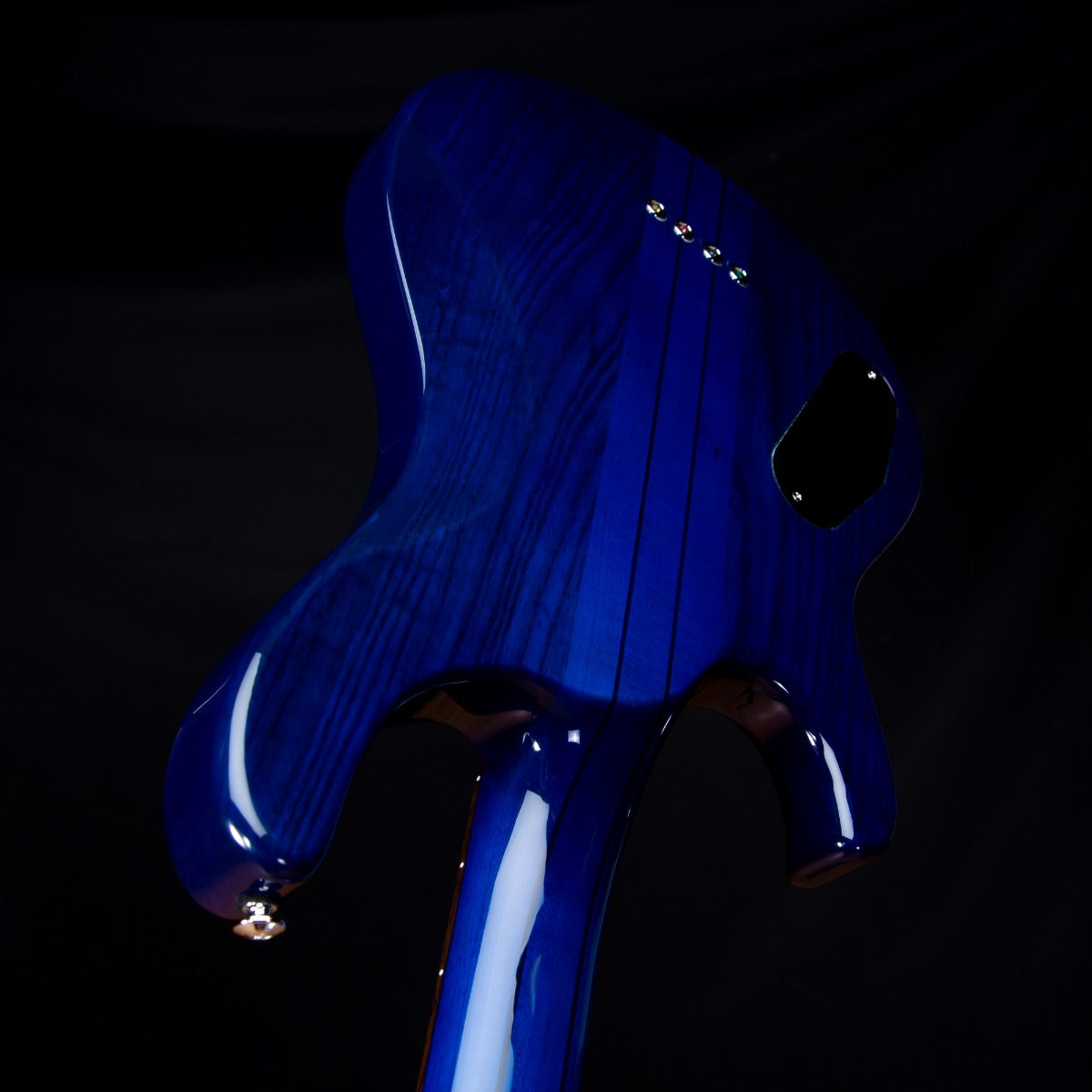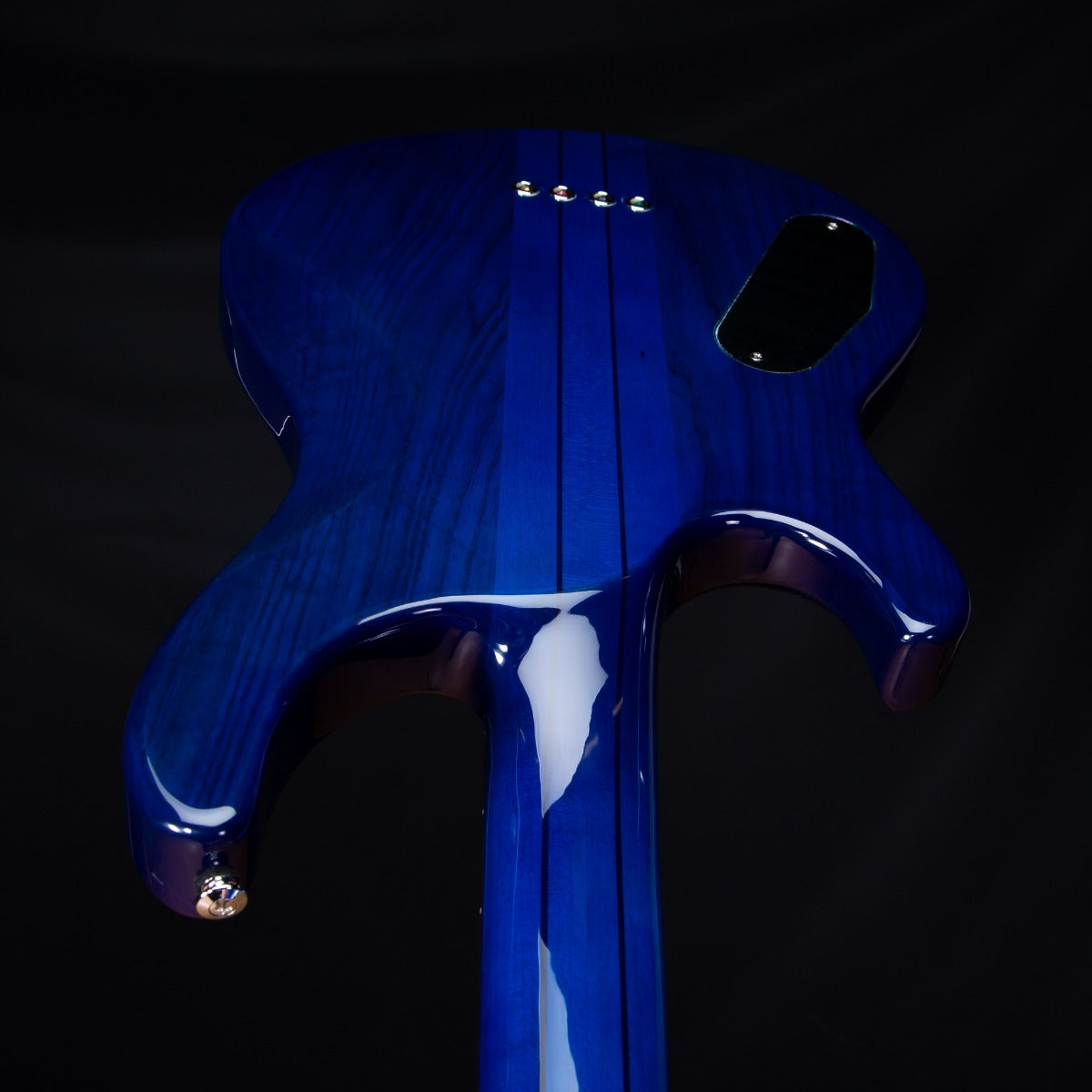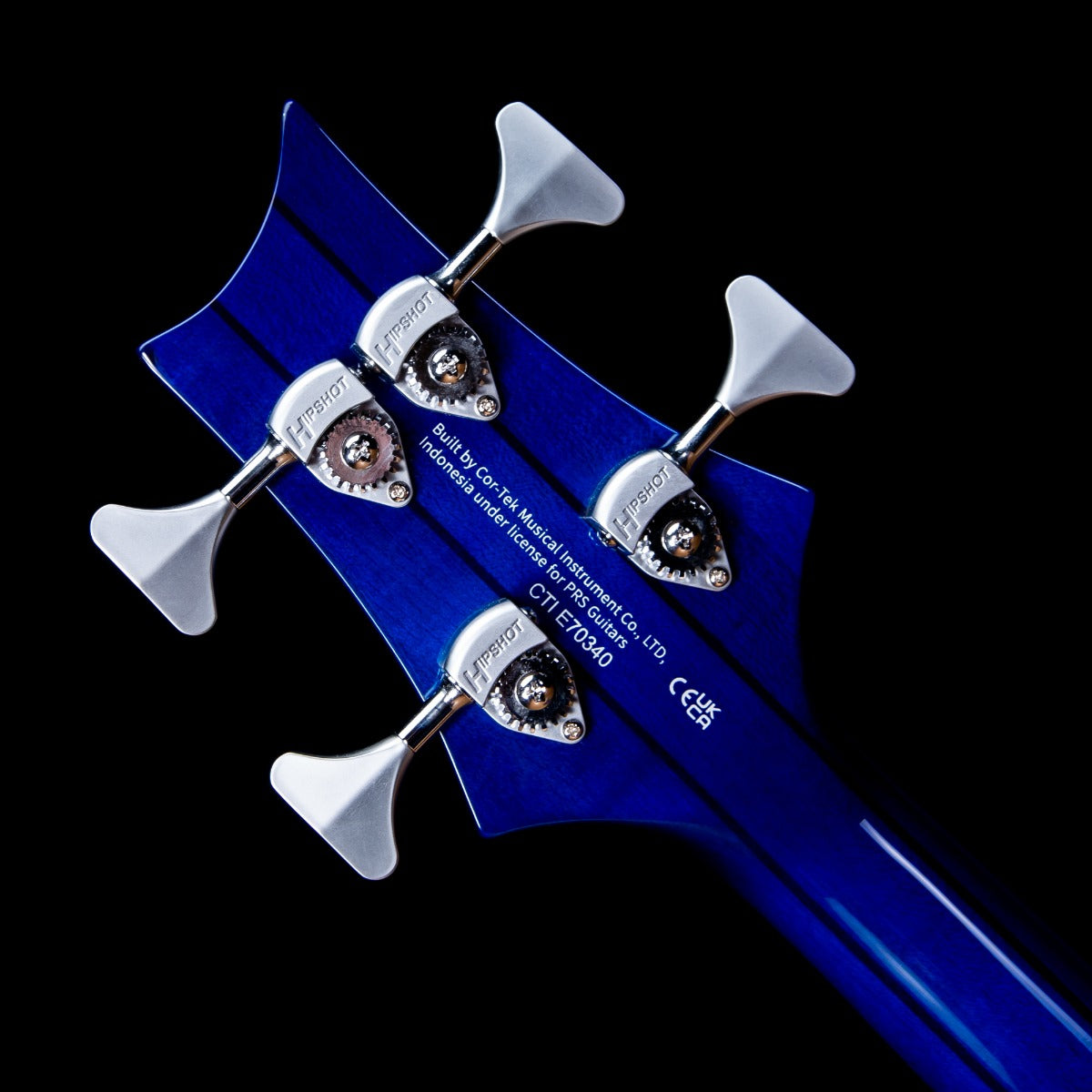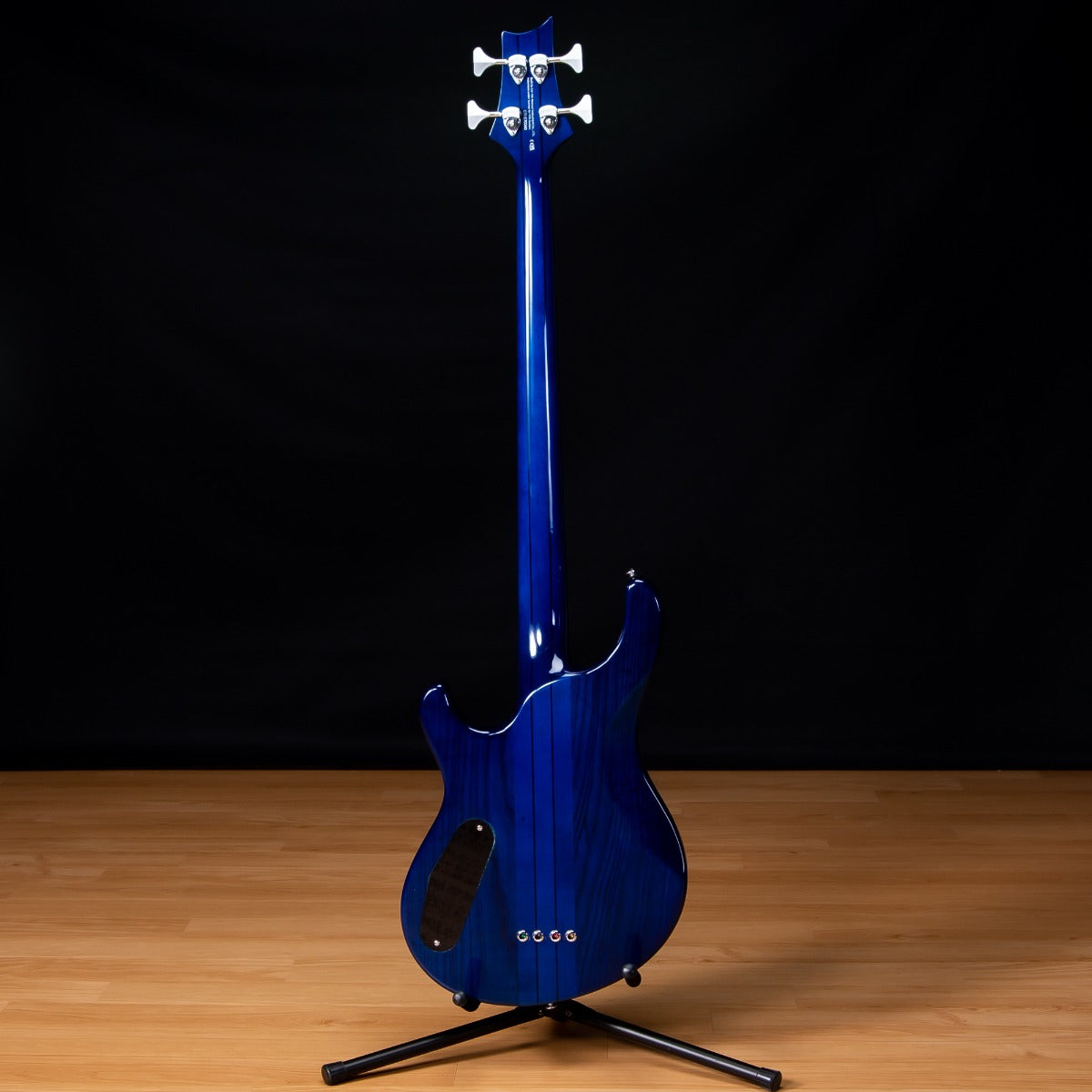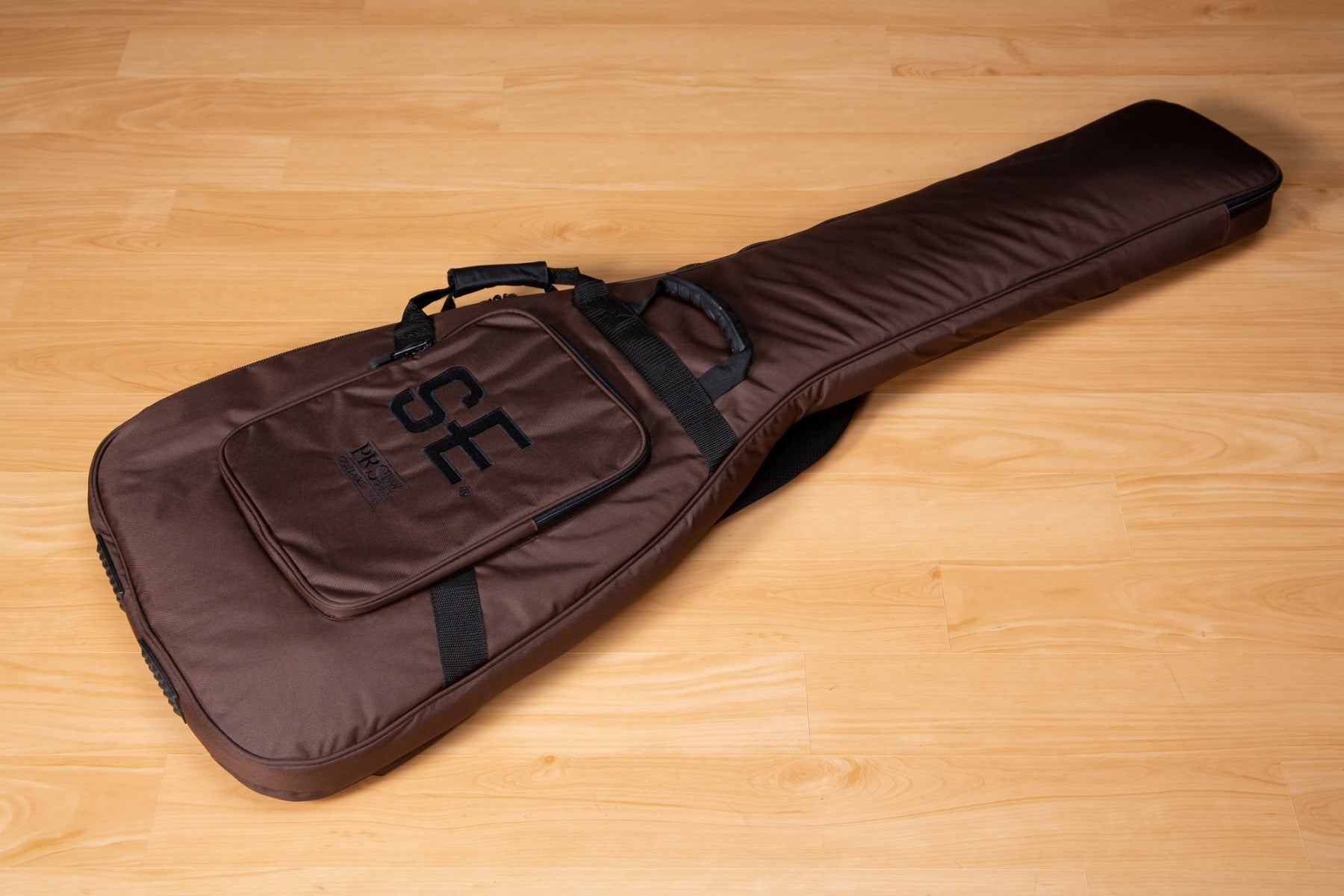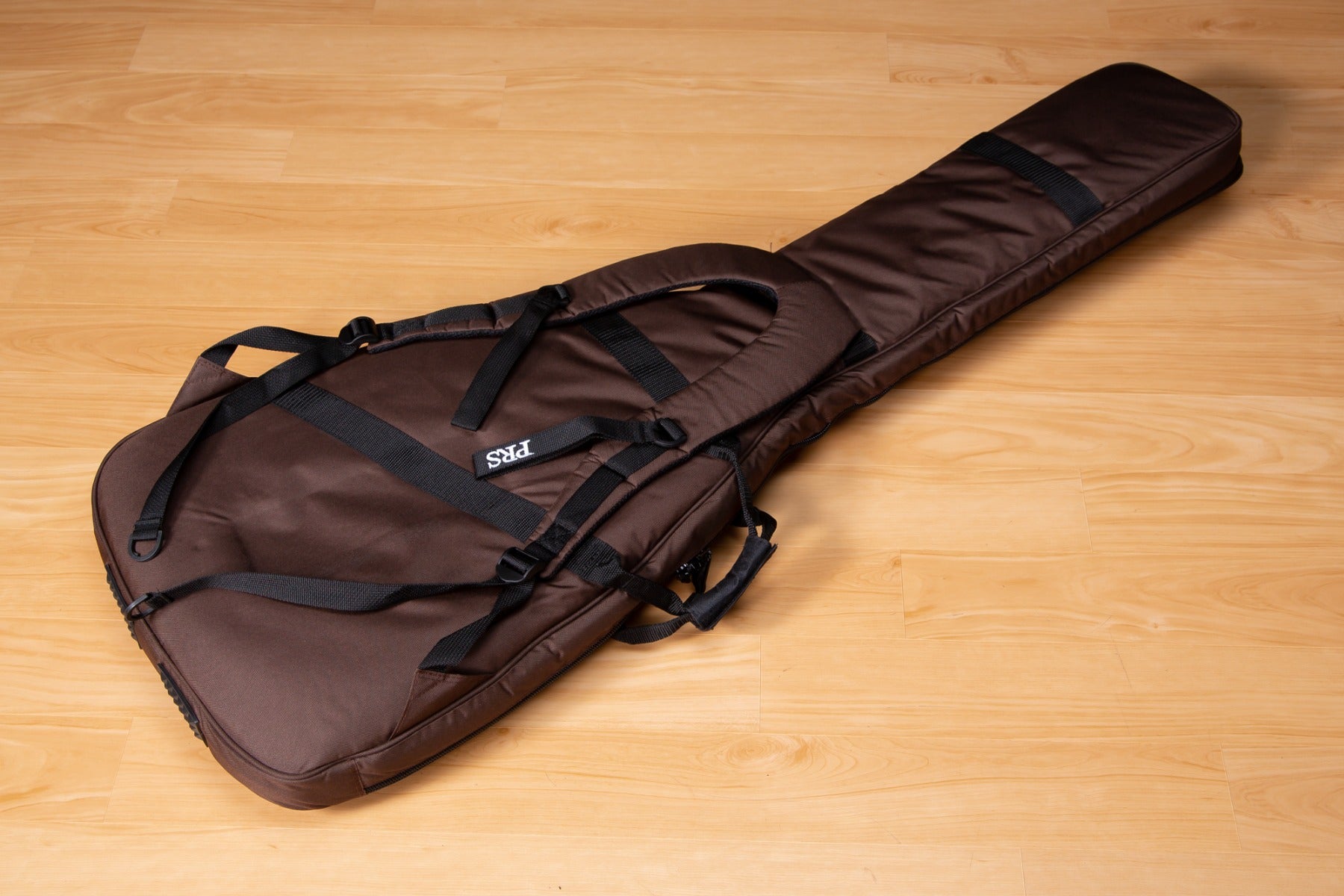 Serial Number: CTIE70340
Weight: 9.5 lbs.
PRS SE Kingfisher Bass Guitar - Faded Blue Wraparound Burst SN CTIE70340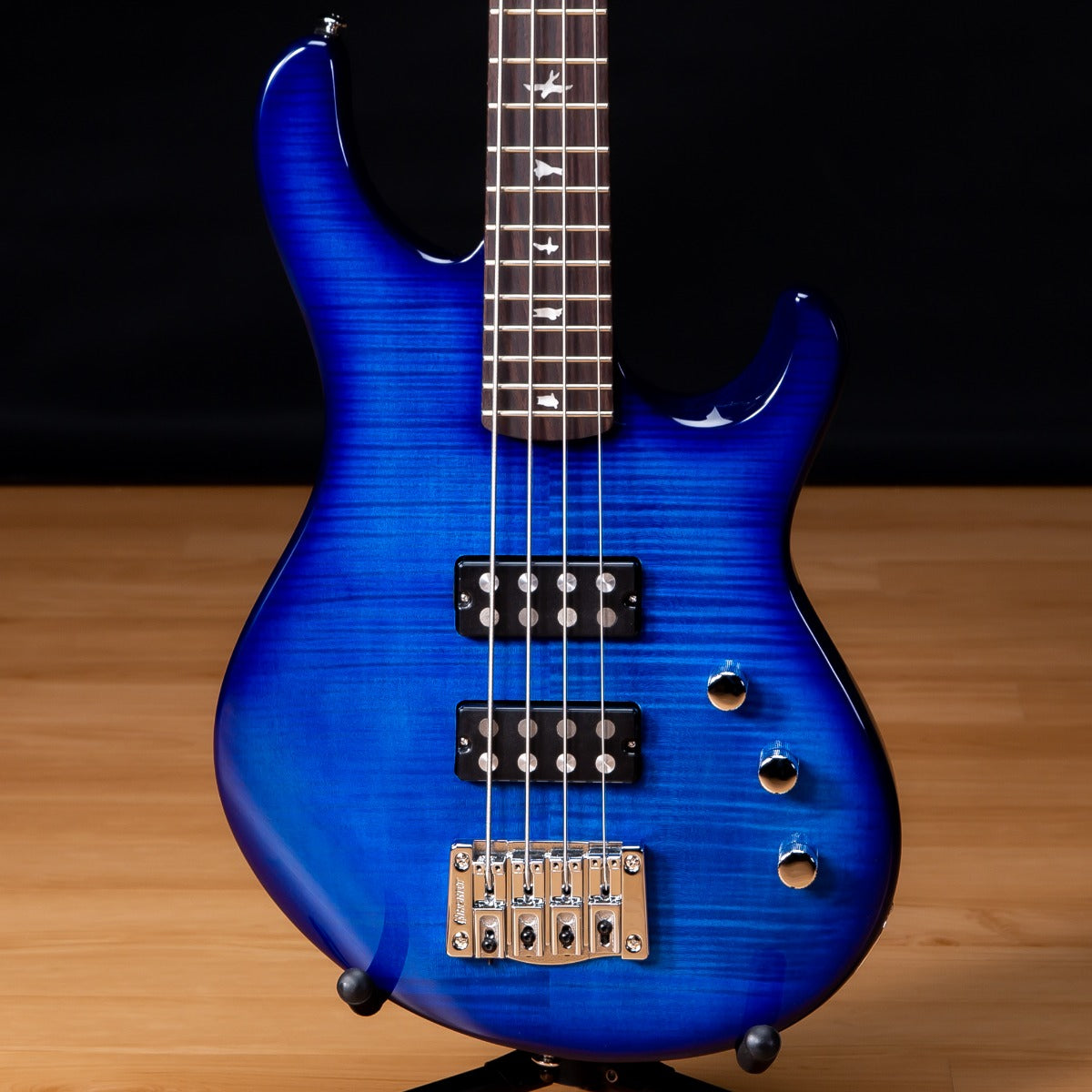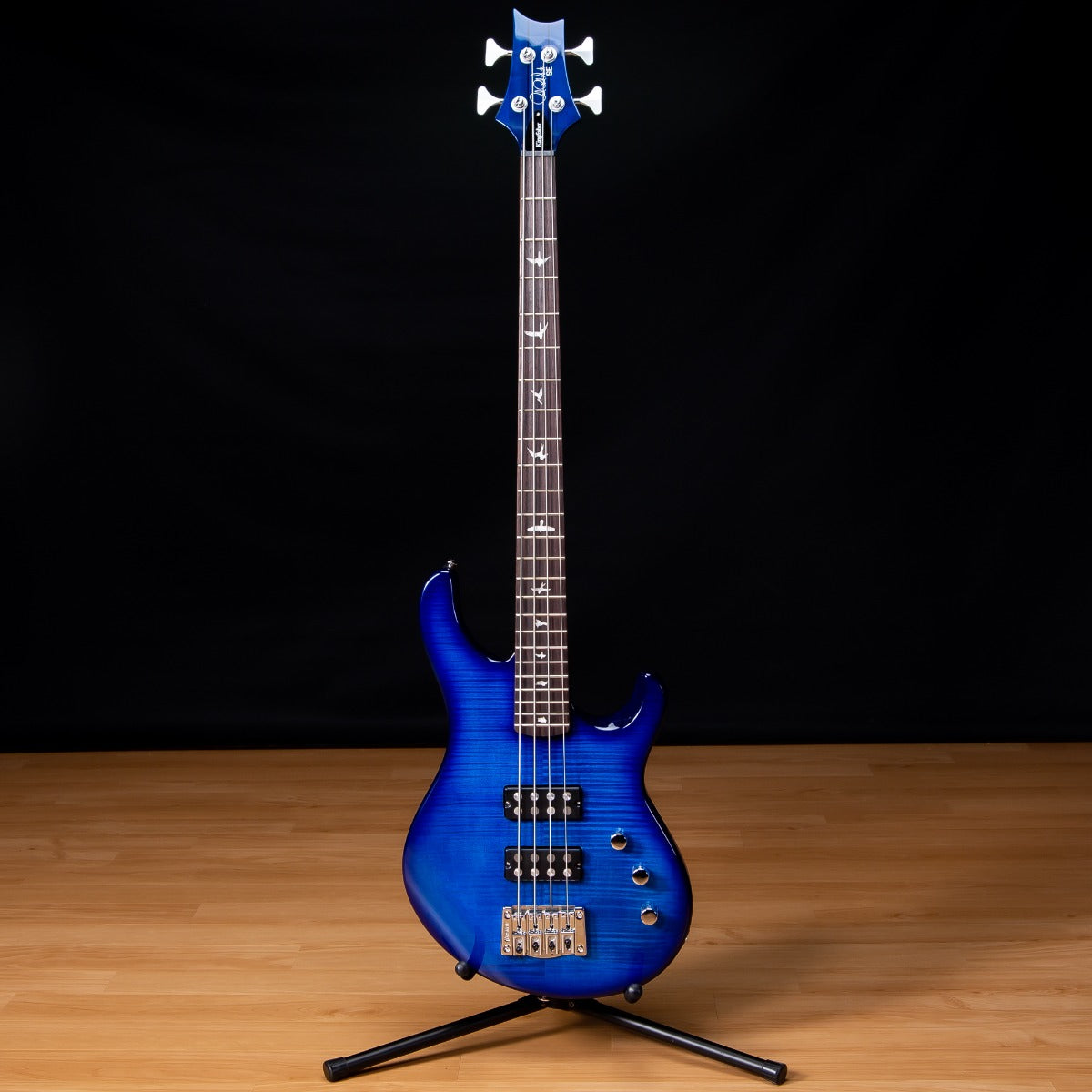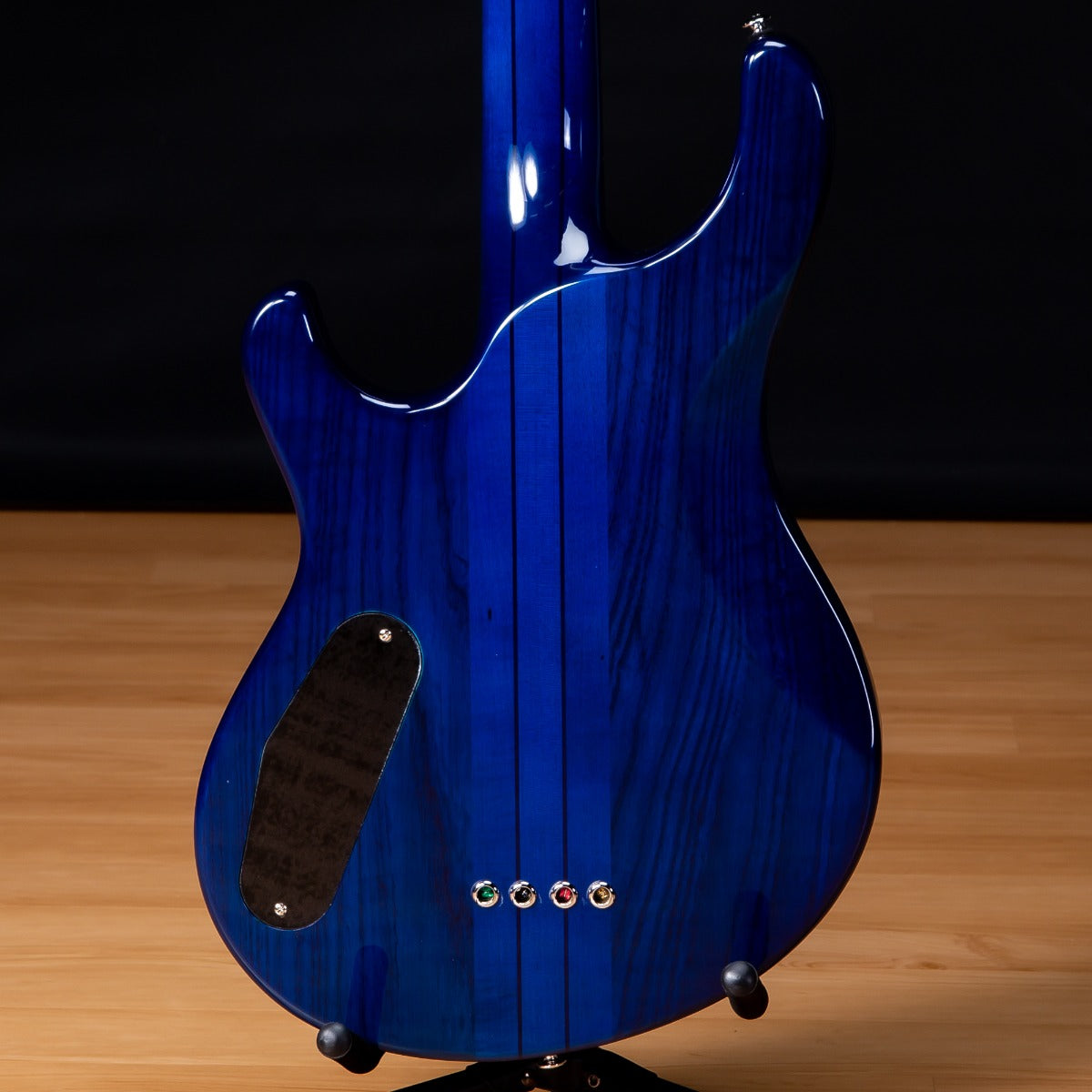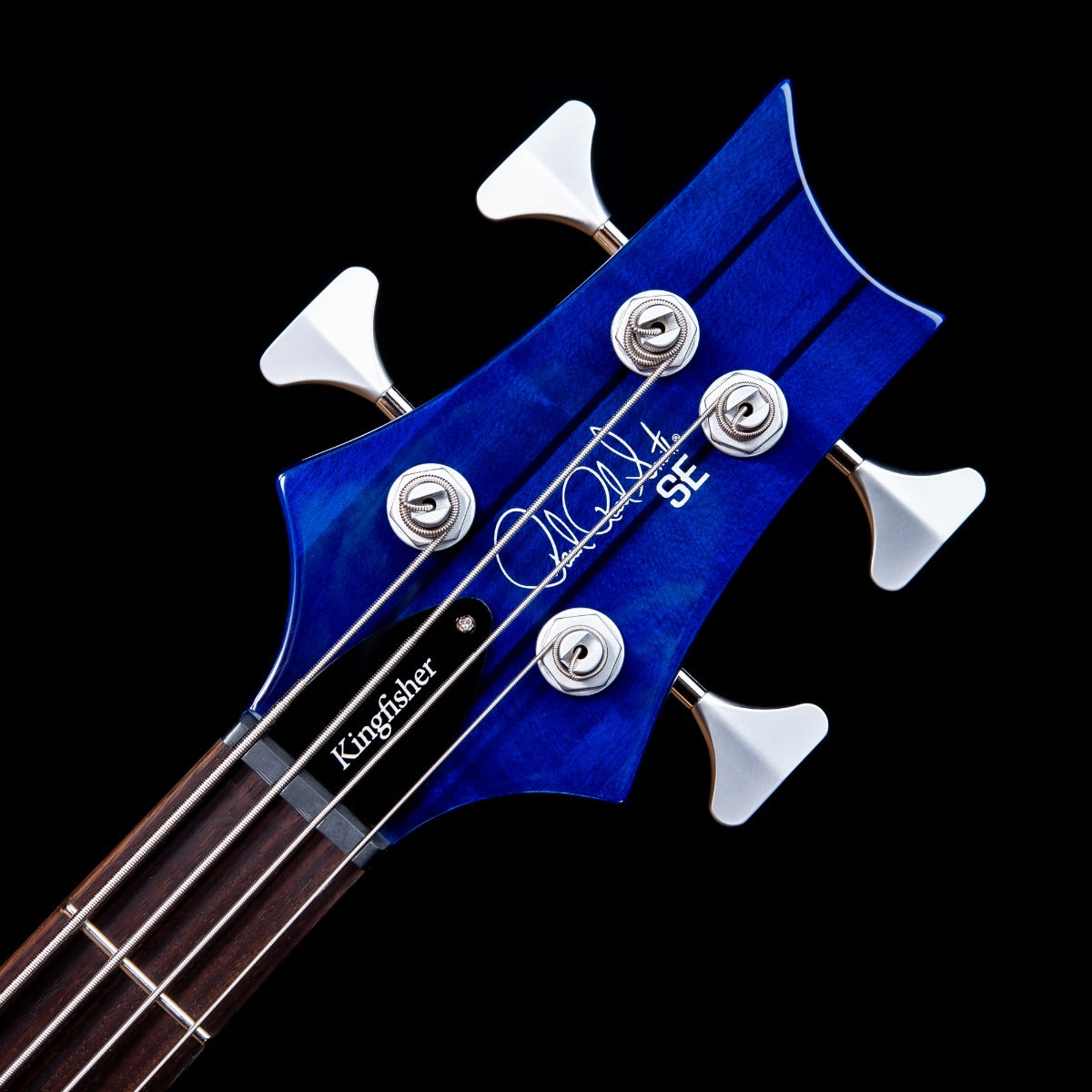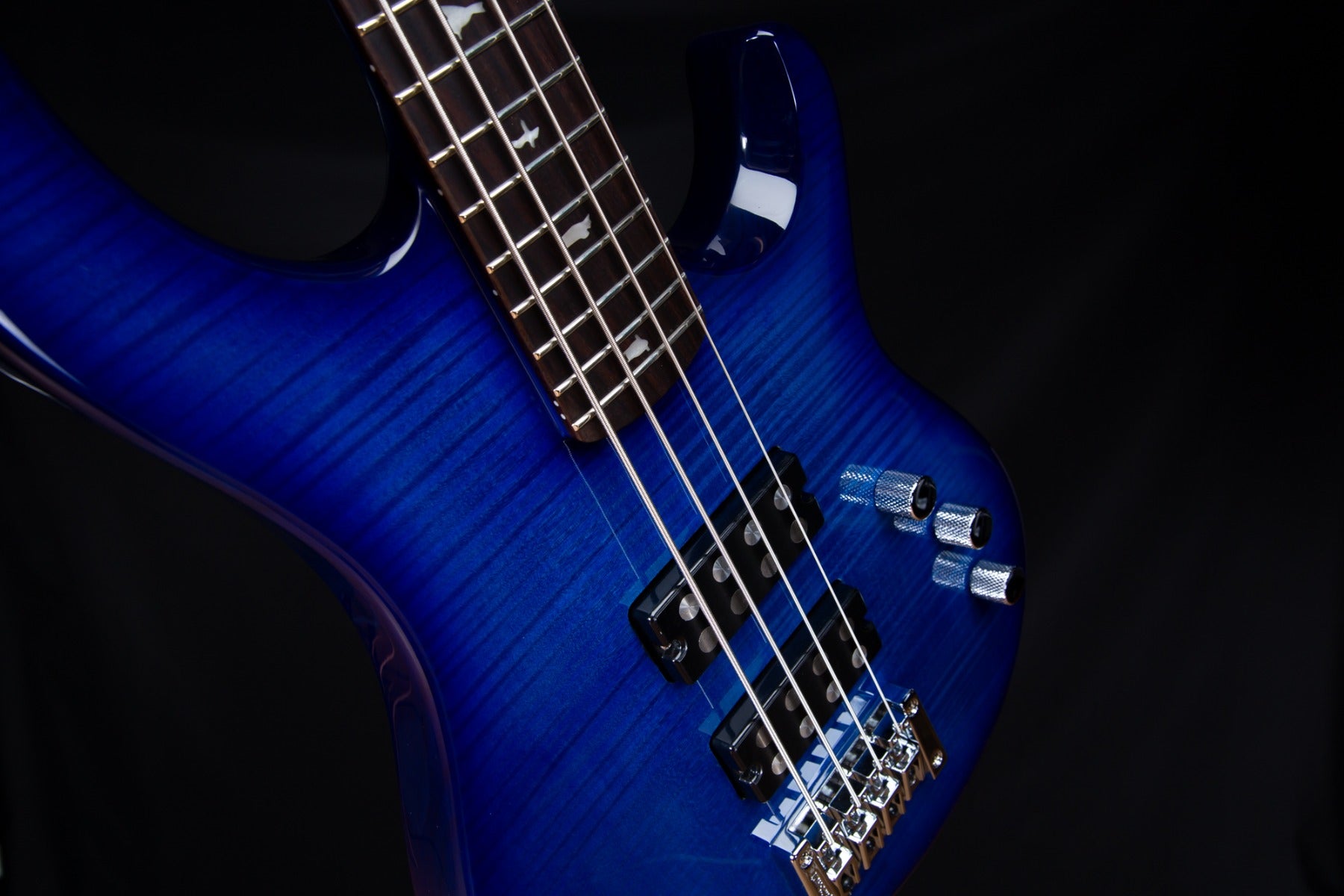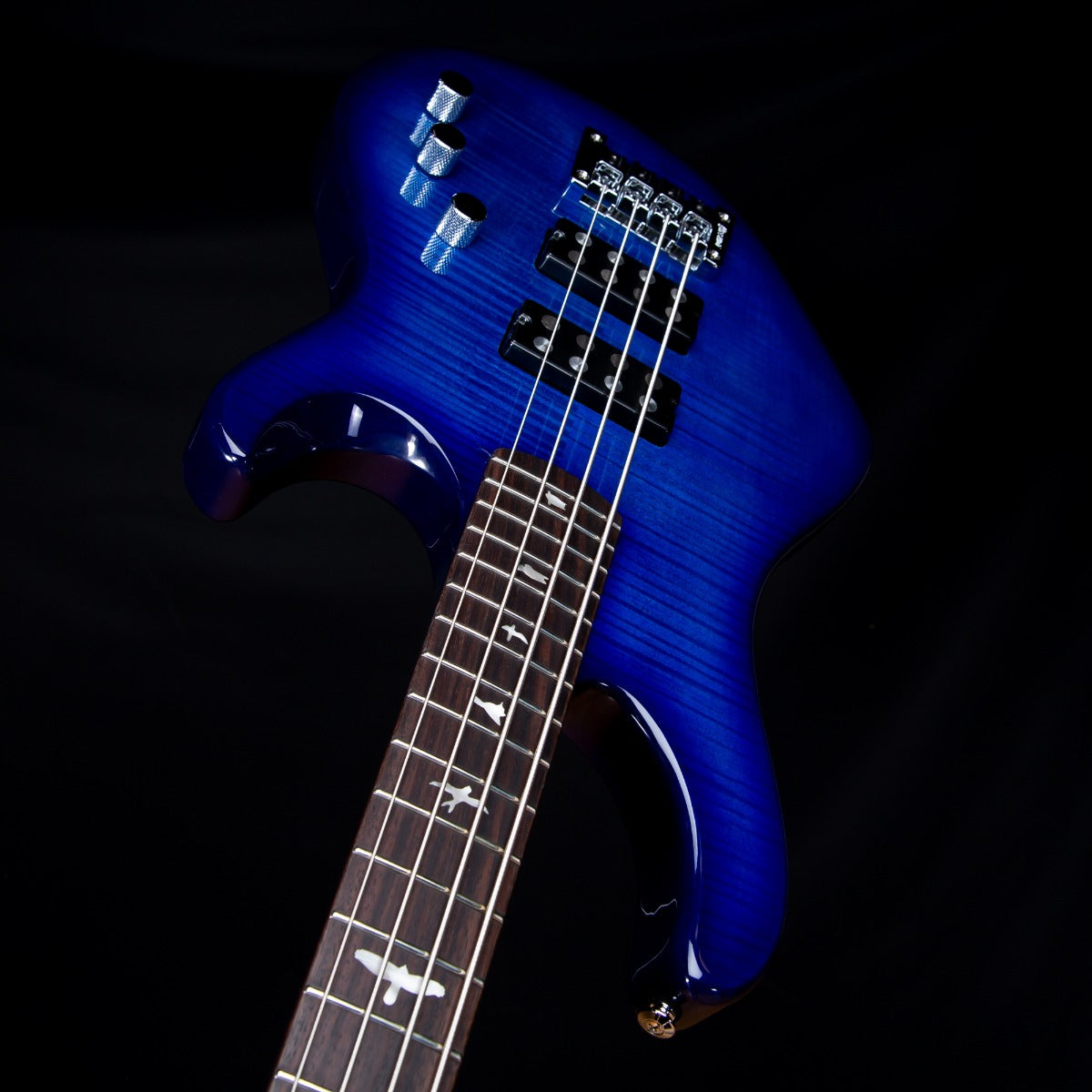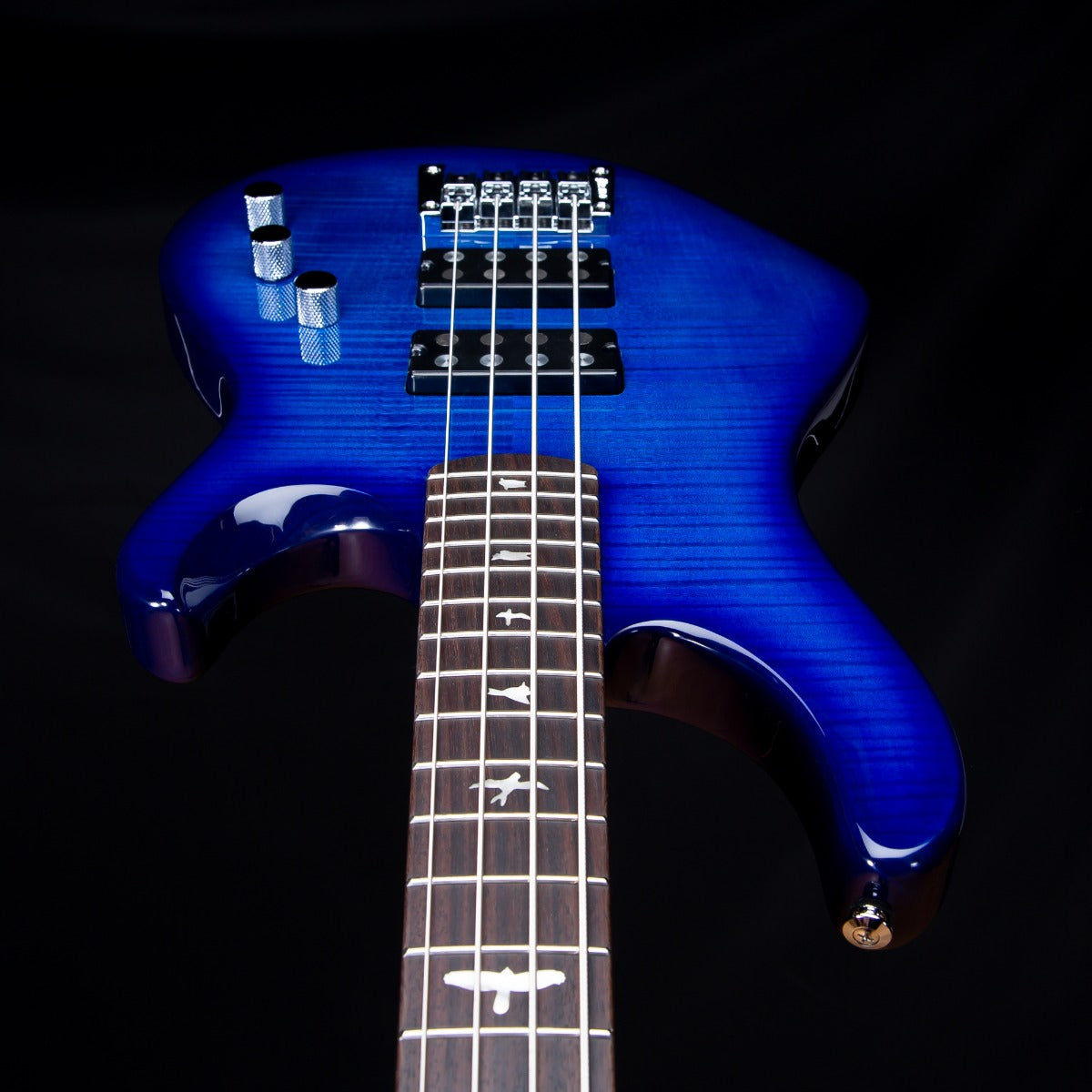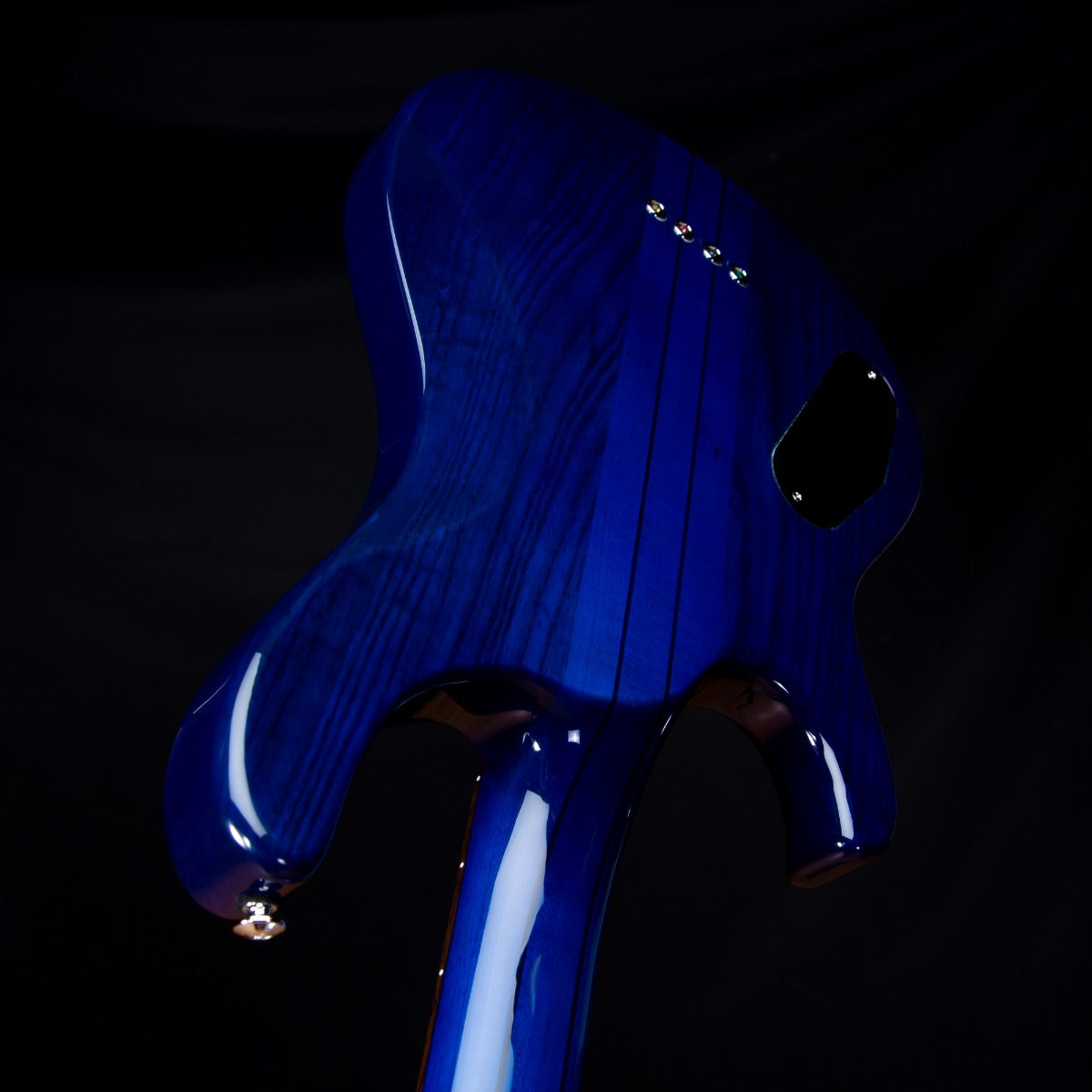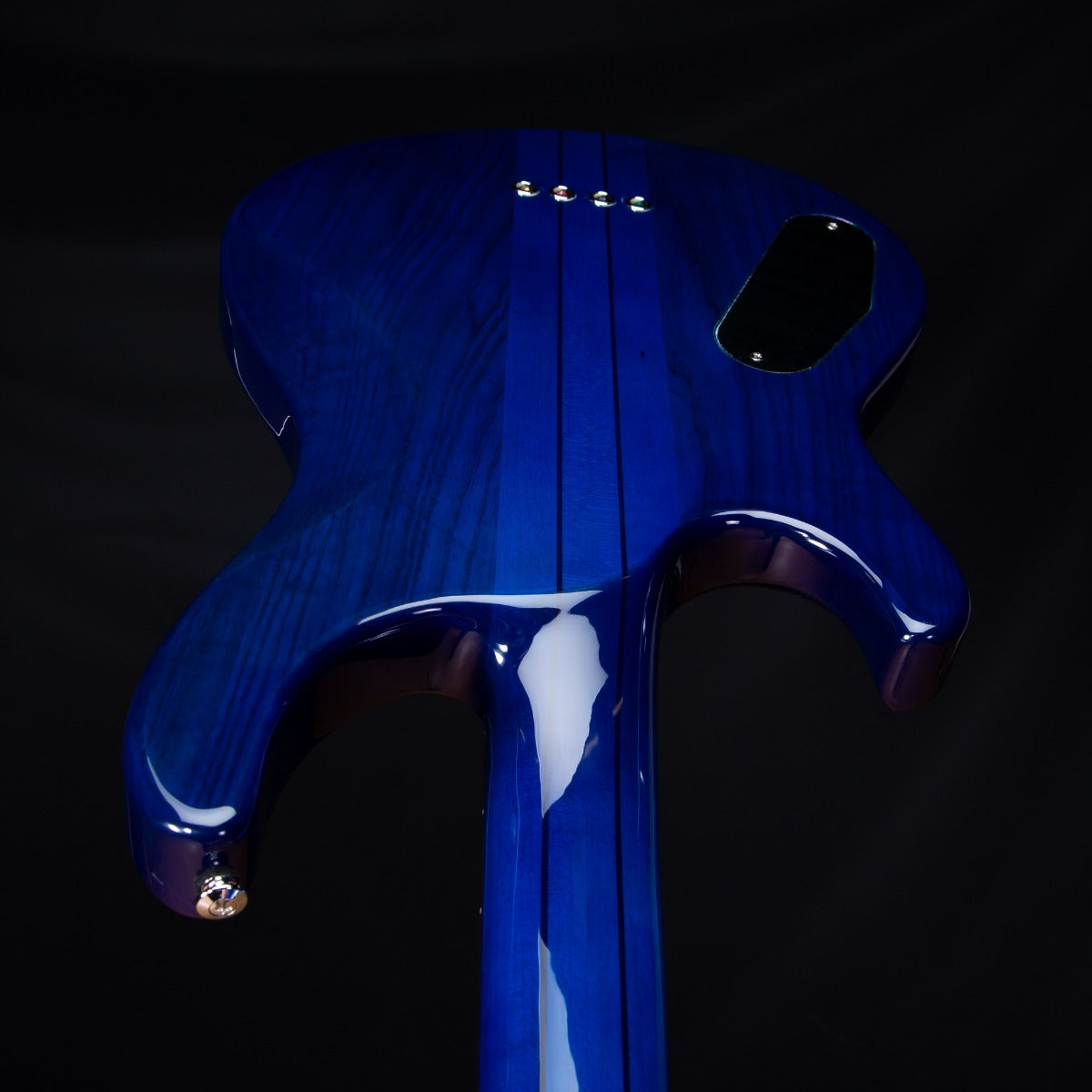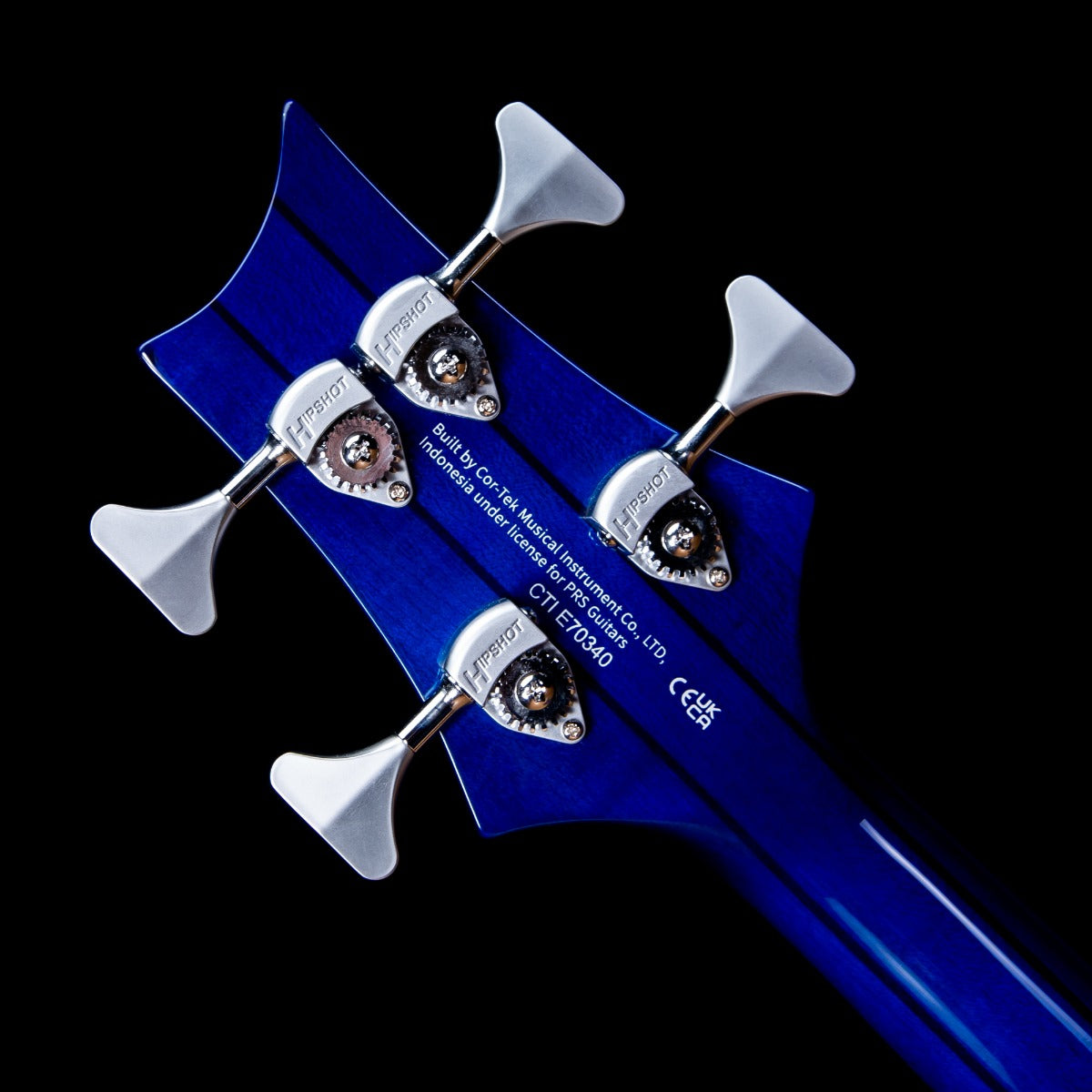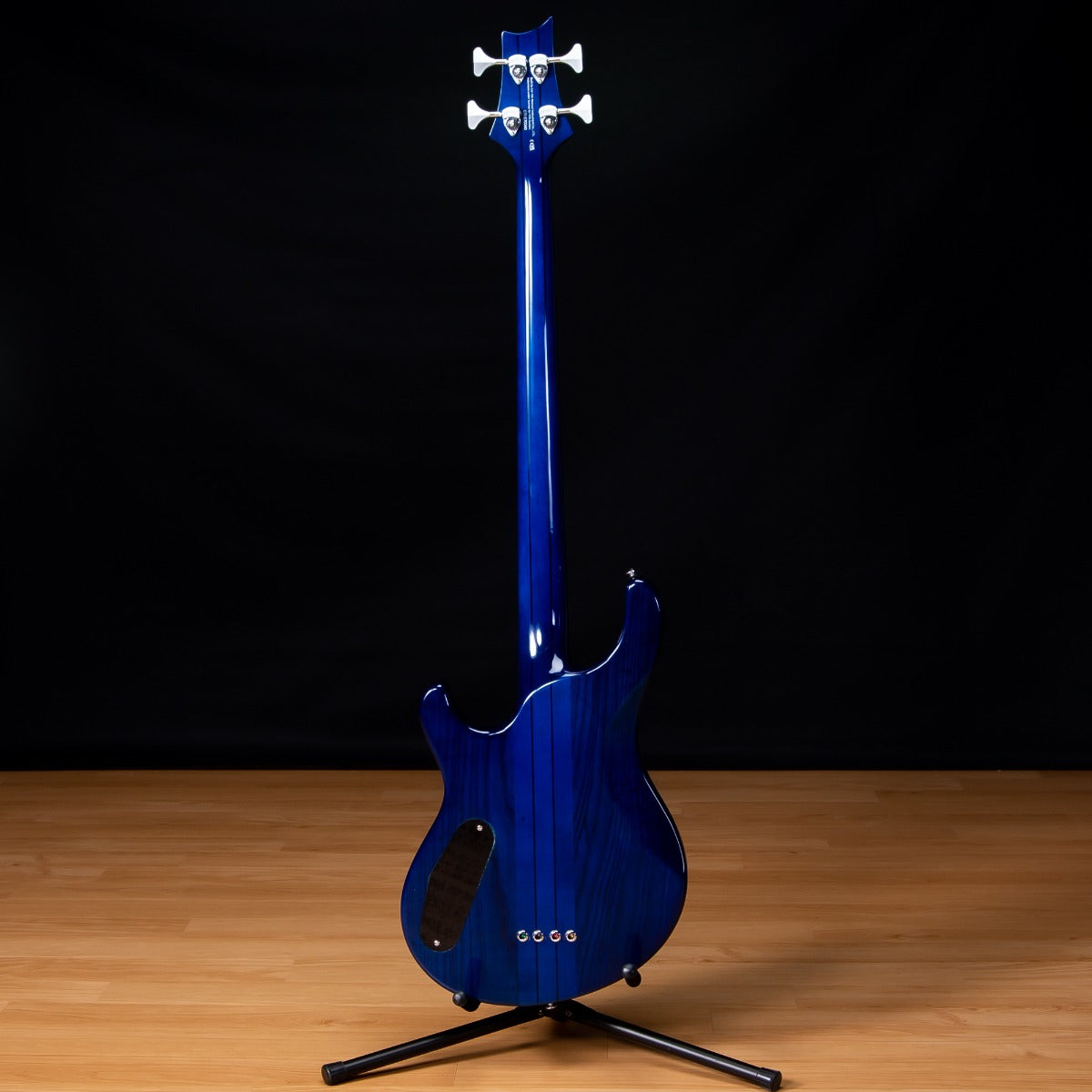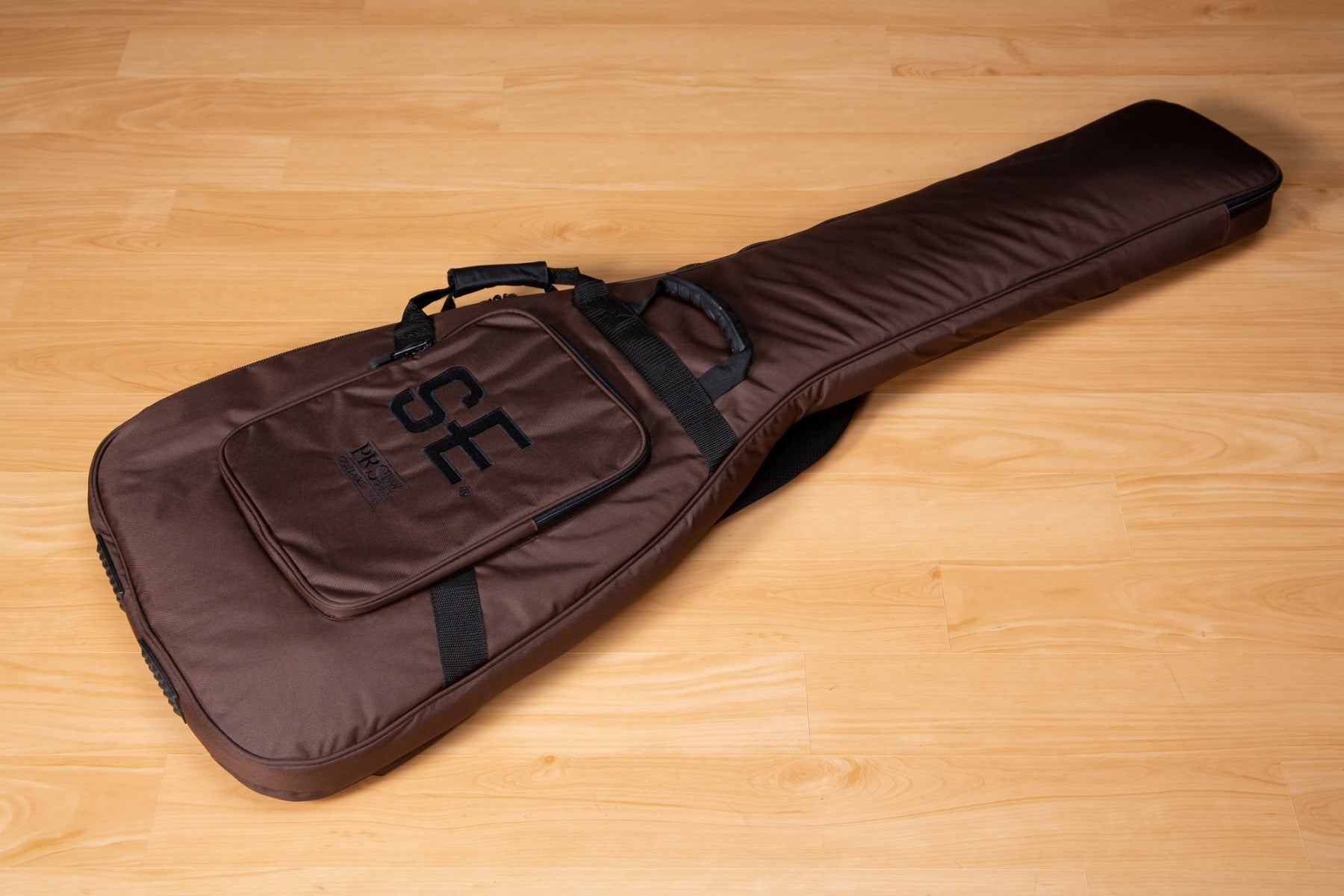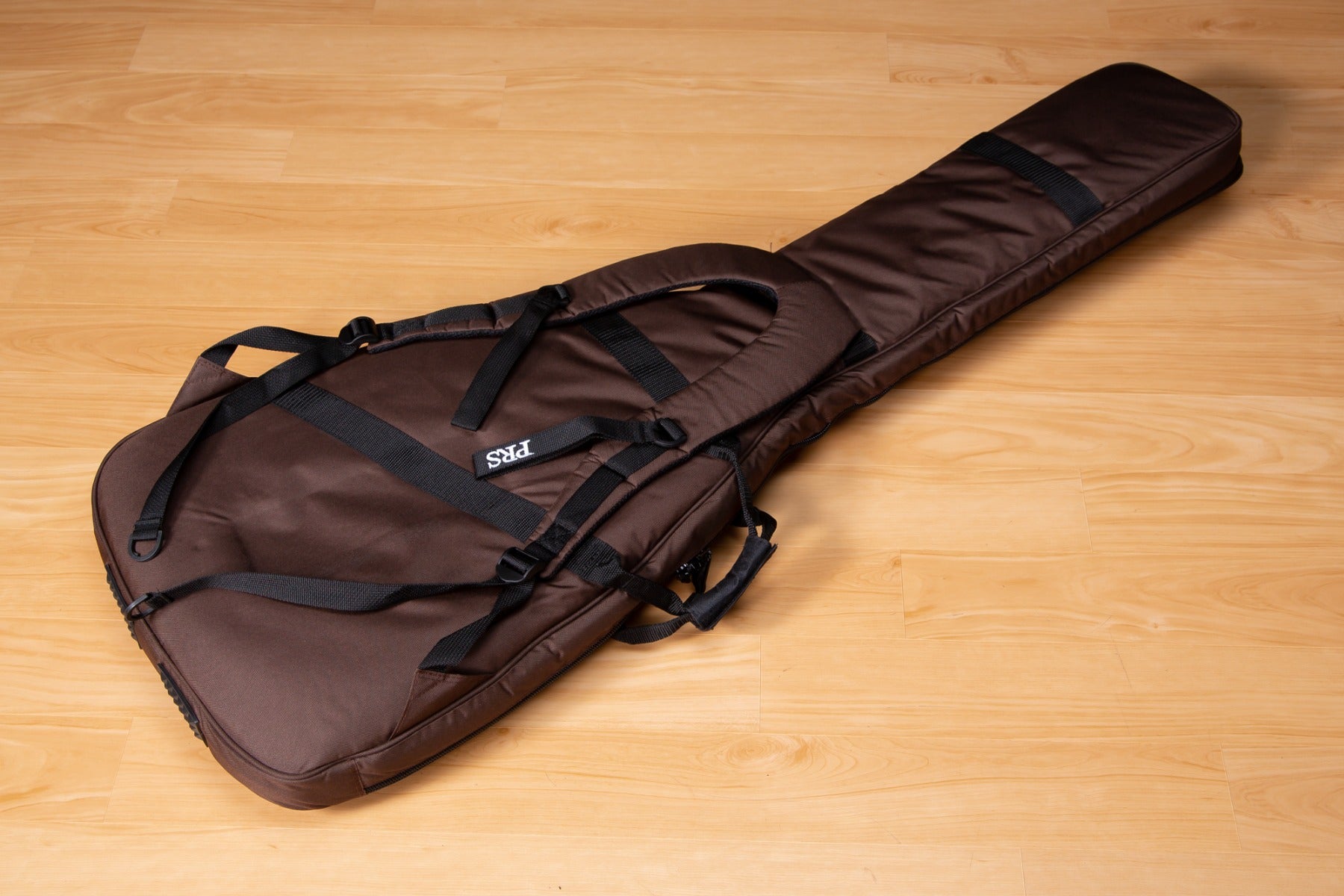 PRS SE Kingfisher Bass Guitar - Faded Blue Wraparound Burst SN CTIE70340
PRS SE Kingfisher has modern signature sound that will grab your attention.
Dual humbucking pickups give sparkling top end with a high midrange growl to give the Kingfisher a personality that will cut through the mix while holding down the band with its sweet warm fundamental tone.
Designed in PRS's Maryland shop, Kingfisher's offset swamp ash body and neck-through construction provide sustain and evenly balanced tone.
The 24-fret maple/walnut neck allows unlimited possibilities for your creativity and sonic palette, and the 34" scale length makes this an instantly comfortable bass for players old and new.
Kingfisher 4B 'H' pickups are deep, thick-sounding humbuckers with plenty of top end clarity and punch. These modern pickups have a distinct old-school tonal character that delivers that huge 'clacky' tone missing from some modern basses.
SKU
PRS-KRM4DE-S1
MPN
SE Kingfisher Faded Blue Wraparound Burst
Vendor
PRS
Electric Body Style
Double Cutaway
Fingerboard
Rosewood
Included From Manufacturer
PRS SE gig bag
Mpn
108120:DE
Pickup Config
HH
Product Unique Features
Hipshot HB6 tuners
'Kingfisher' truss rod cover
PRS trademark bird inlays
Right Left Handed
Right
Strings
4-Strings
Body Material
Swamp ash
Bridge
Hipshot TransTone
Controls
2 volume knobs
Tone knob
Fingerboard Radius
10"
Finish
Gloss
Faded Blue Wraparound Burst
Hardware Finish
Chrome
Neck Material
Maple/Walnut
Number of Frets
24
Nut Material
Synthetic with Bronze Shavings
Nut Width
1.59375"
Pickups
Kingfisher 4B 'H'
Scale Length
34"
PRS Guitars Limited Lifetime Warranty
PRS Guitars warrants this guitar to be free from defects in materials and workmanship, subject to the limitations contained herein.
This warranty is extended to the original retail purchaser only and may not be transferred or assigned to subsequent owners. In order to validate your warranty and as a condition precedent to warranty coverage hereunder, you must return your warranty registration within thirty (30) days following the original date of purchase. Your proof of purchase or sales receipt must accompany all requests for warranty coverage.
This warranty does not cover:
Any instrument on which the serial number has been removed or altered.
Any instrument not purchased from an authorized dealer, or upon which unauthorized repair or service work has been carried out.
Any instrument which has not been registered at the factory within one month of purchase, or whose warranty card has been altered or includes false or incomplete information.
Any instrument that has been damaged due to an accident, negligence or misuse.
Shipping damage of any kind.
Normal 'wear and tear,' including but not limited to any discoloration, fading or damage to the original finish, or worn frets, strings, tuners, hardware and plating.
Any subjective issues such as 'tone.'
Any instrument that has been subjected to extremes of humidity and temperature.
Any factory installed electronics and hardware after two years from the original date of purchase.
Gold plating.
PRS makes no other express warranty of any kind whatsoever. All implied warranties, including warranties of merchantability and fitness for a particular purpose, exceeding the specific provisions of this warranty are hereby disclaimed and excluded from this warranty. Some states and/or countries do not allow the exclusion of implied warranties so that the above may not apply to you.
PRS shall not be liable for any special, indirect consequential, incidental or other similar damage suffered by the purchaser or any third party, including without limitation, damages for loss or profits or business or damages resulting from use or performance of the instrument, whether in contract or in tort, even if PRS or its authorized representative has been advised of such damages, and PRS shall not be liable for any expenses, claims or suits arising out of or relating to any of the foregoing.
If at any time during the warranty this guitar malfunctions due to faulty materials and workmanship, PRS Guitars will, at its sole discretion, repair the defect without charge or replace it with a model of similar specification and value that does not exceed the original purchase price of the guitar.
To obtain warranty assistance, this guitar must be taken to an authorized PRS Guitars dealer with a copy of the sales receipt to obtain a Return Authorization prior to return to the factory.
All shipping and insurance, including any perceived 'collector' value, are the sole responsibility of the original purchaser.
On arrival at the PRS factory, a determination will be made whether the defect is covered under the terms of the warranty. If the repair is covered under the terms of the warranty, it will be repaired at no cost to the original purchaser including return shipping. If the repair is not covered under warranty, an estimate of the cost of the repair to the original purchaser will be given.
This warranty applies to the United States and Canada. The terms of warranty in other countries are defined by the PRS Distributor in that country and may differ from the above terms, conditions and length.
Standard Shipping