Skip product carousel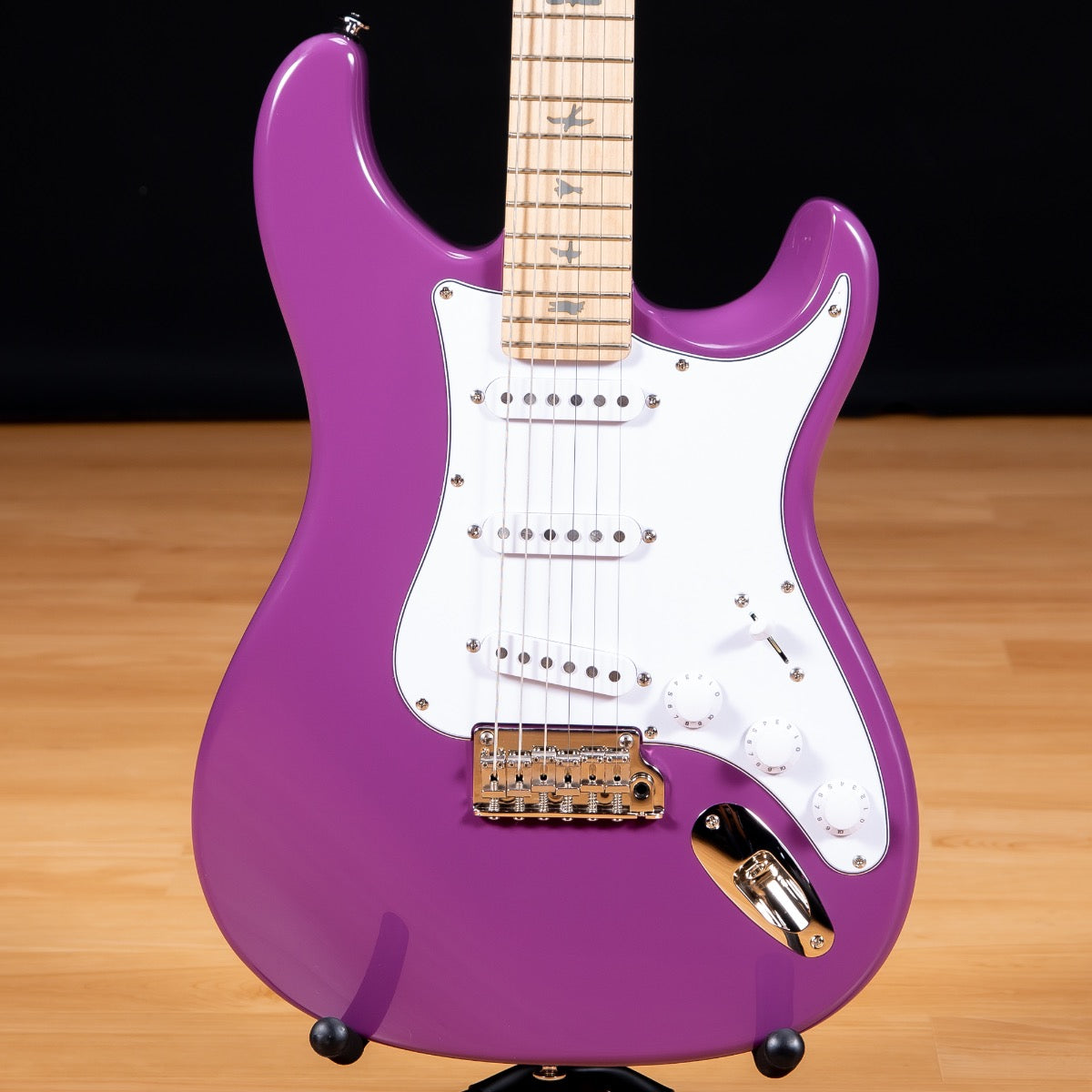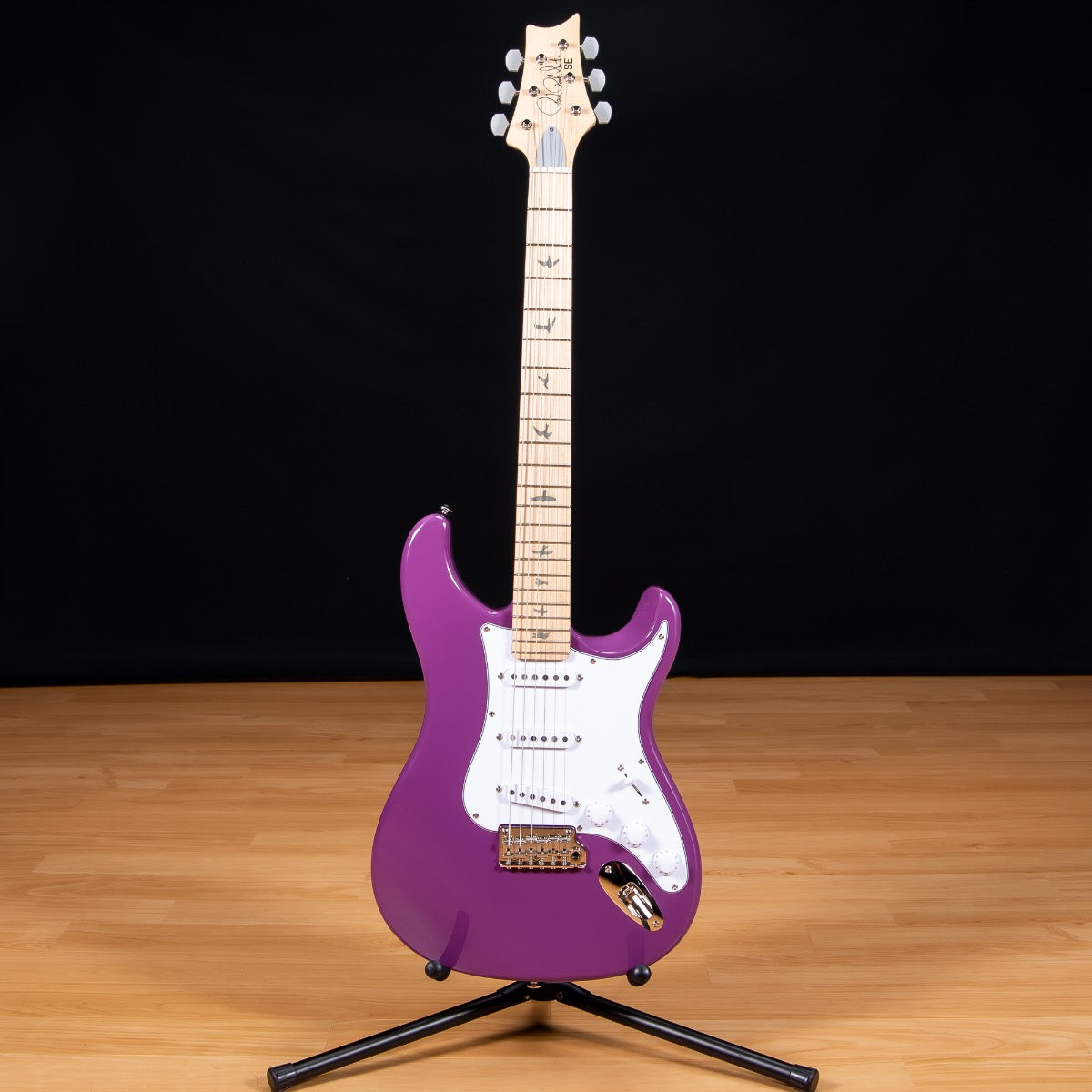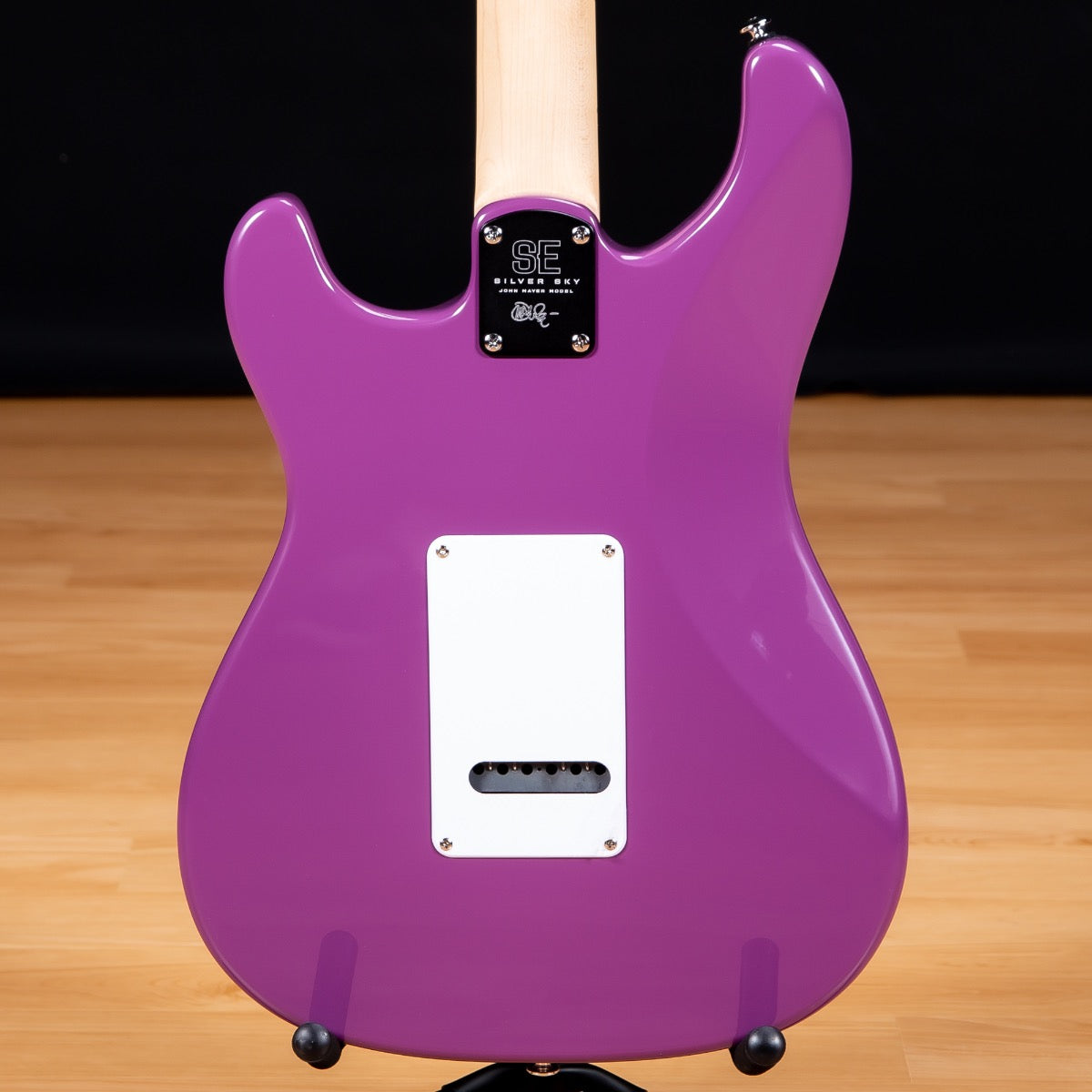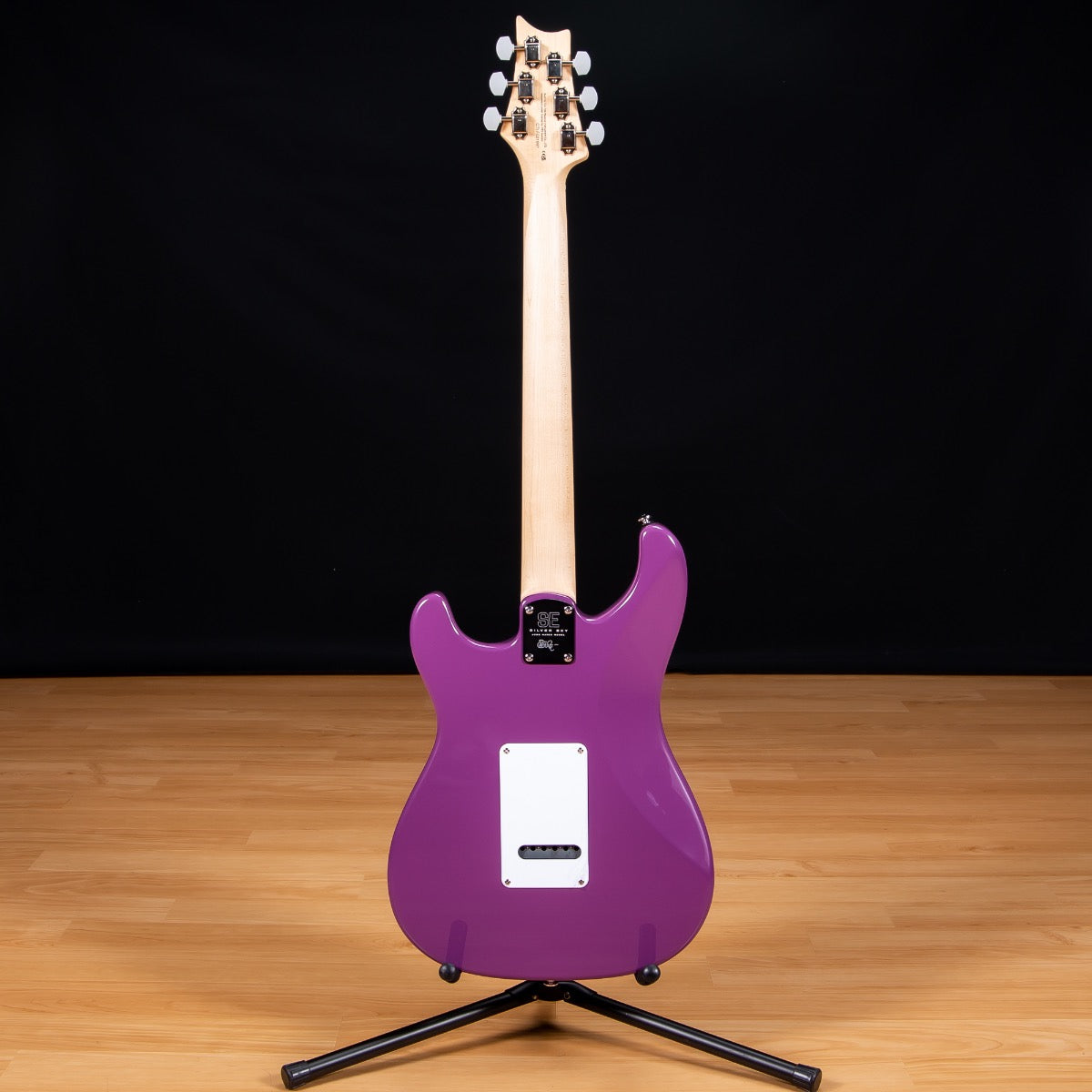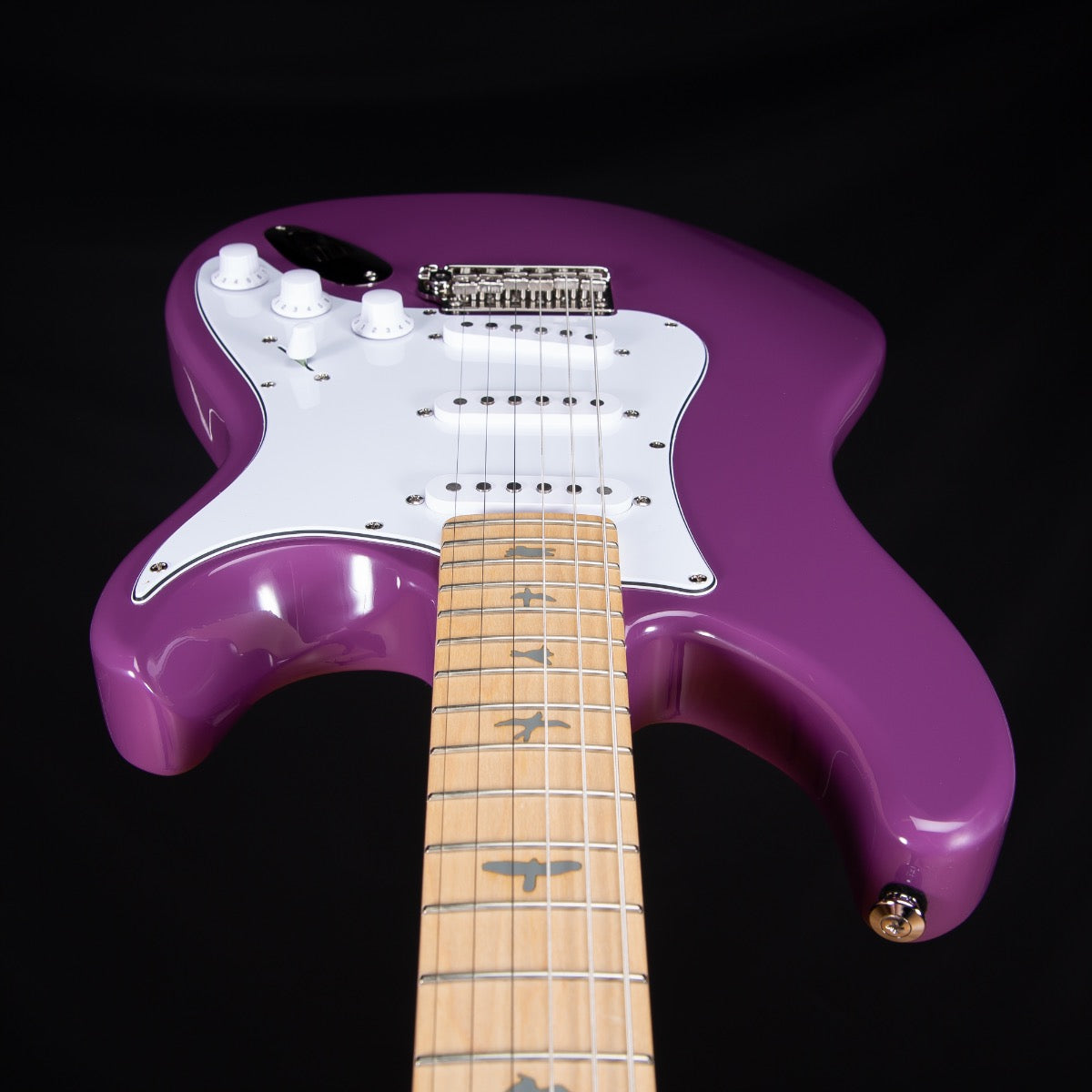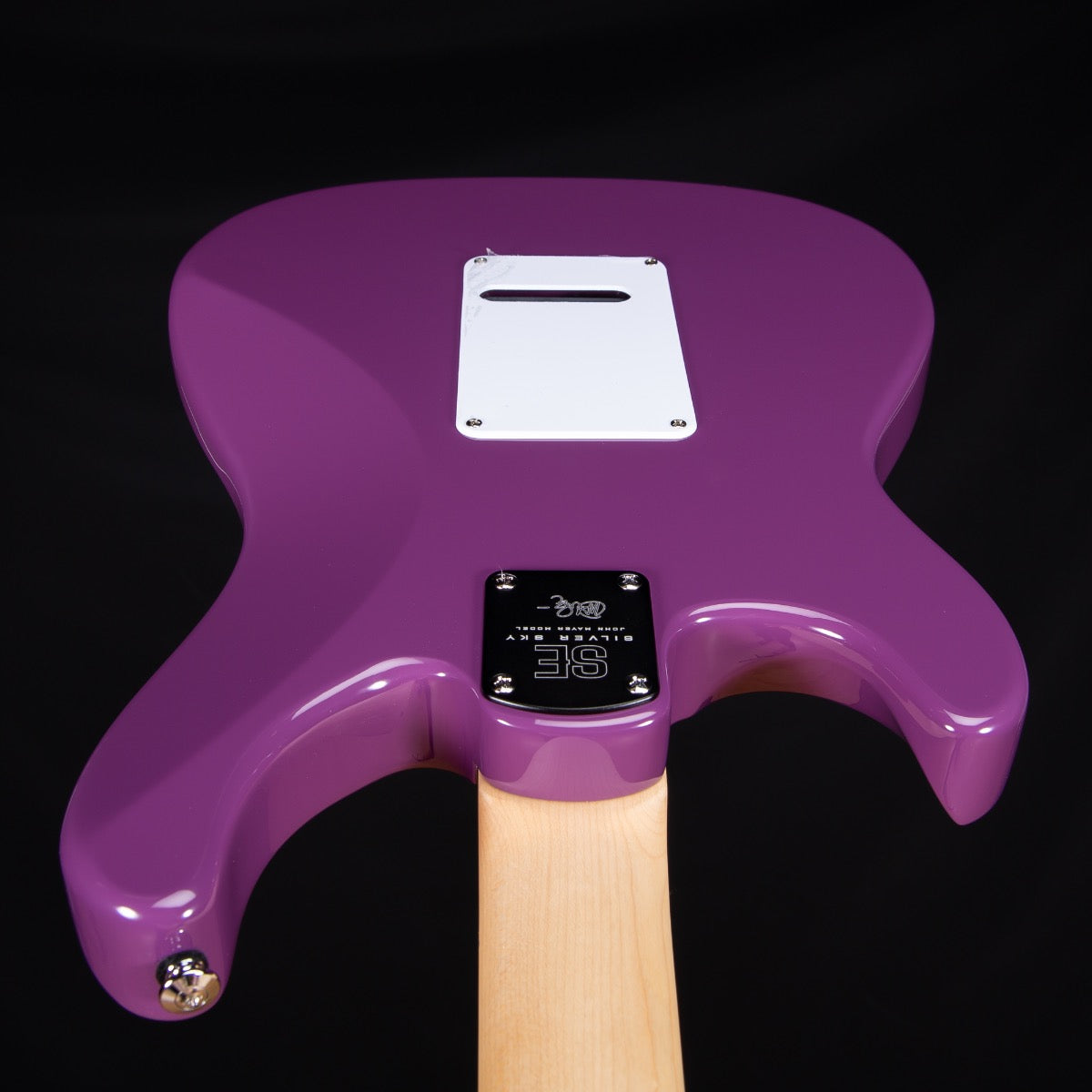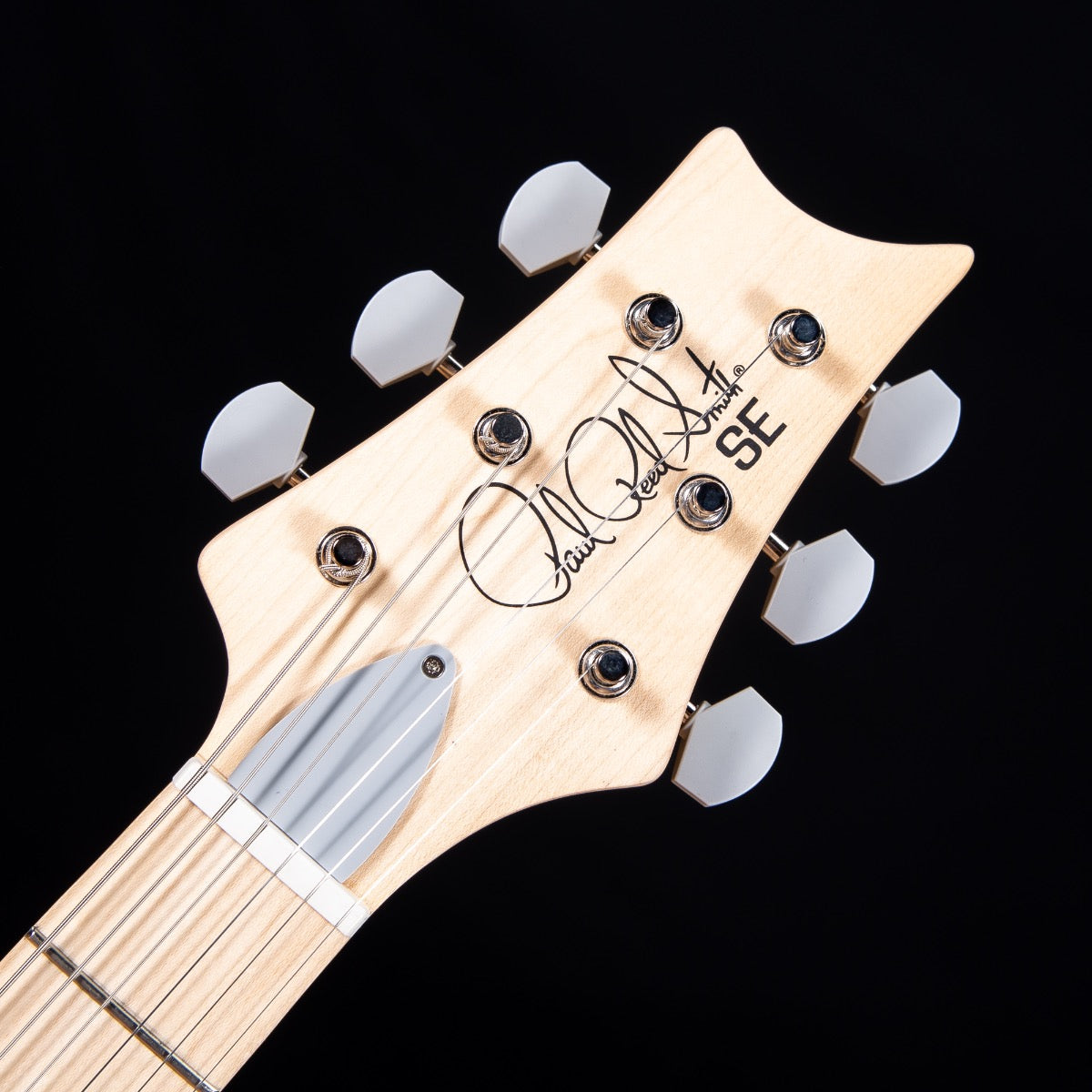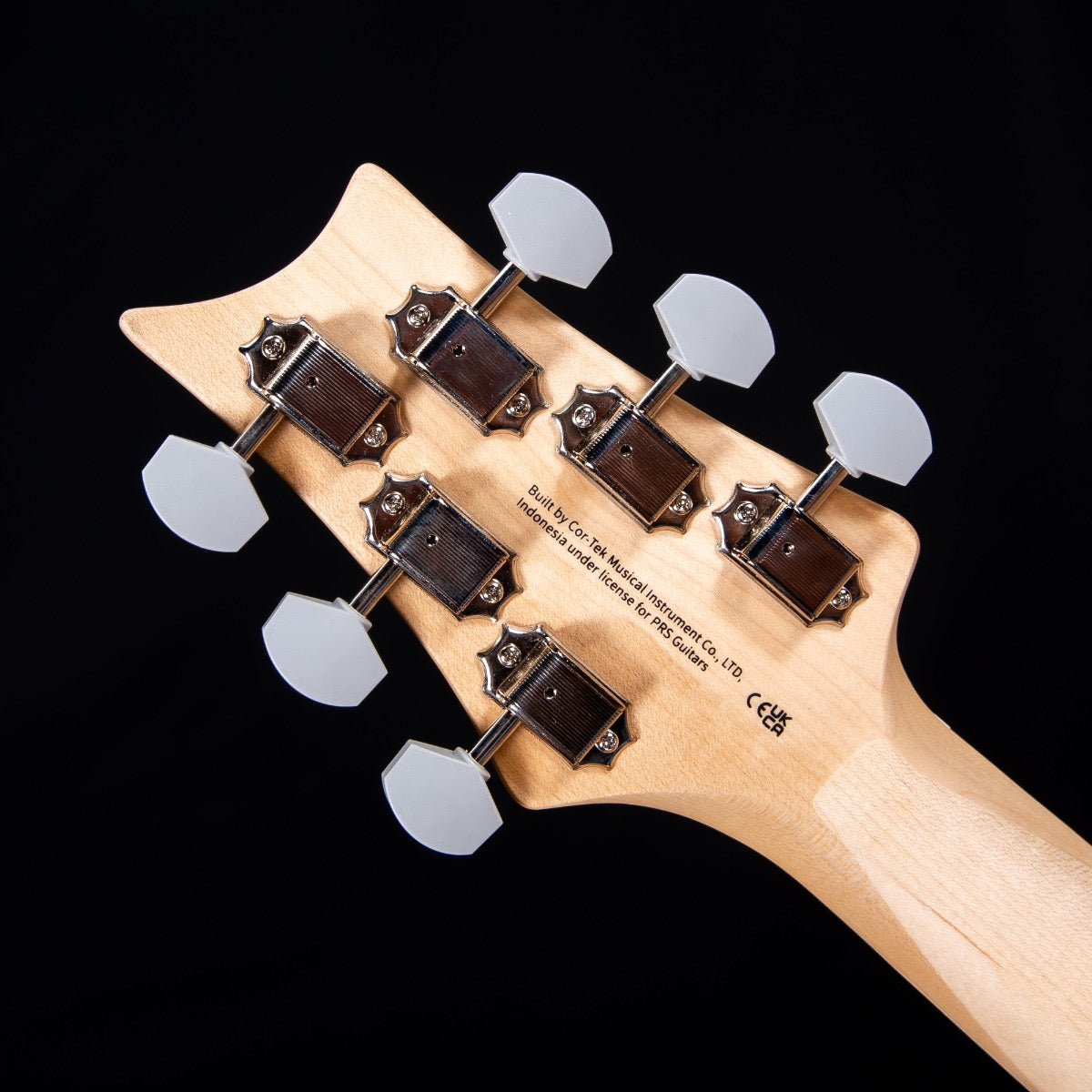 PRS SE Silver Sky Electric Guitar - Maple, Summit Purple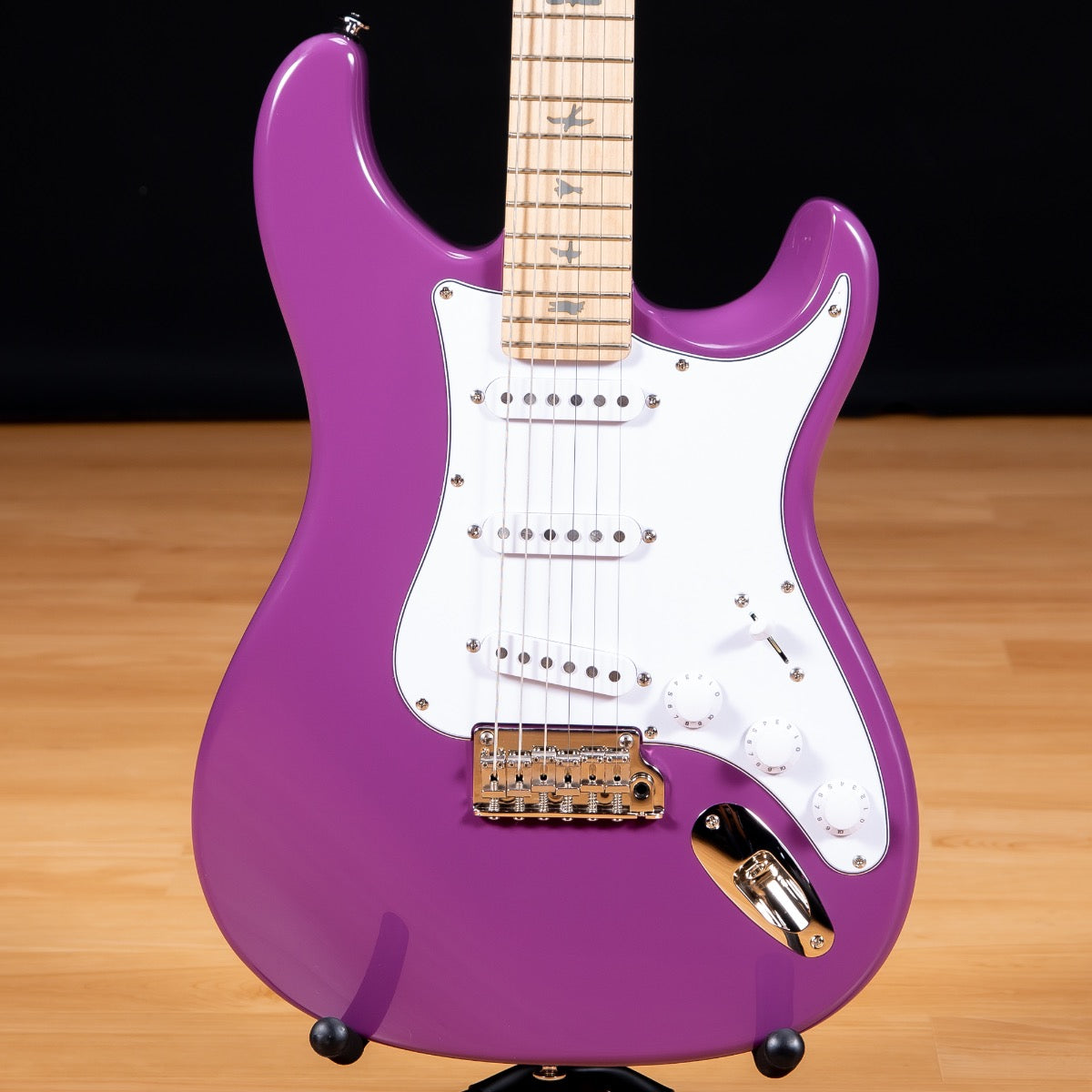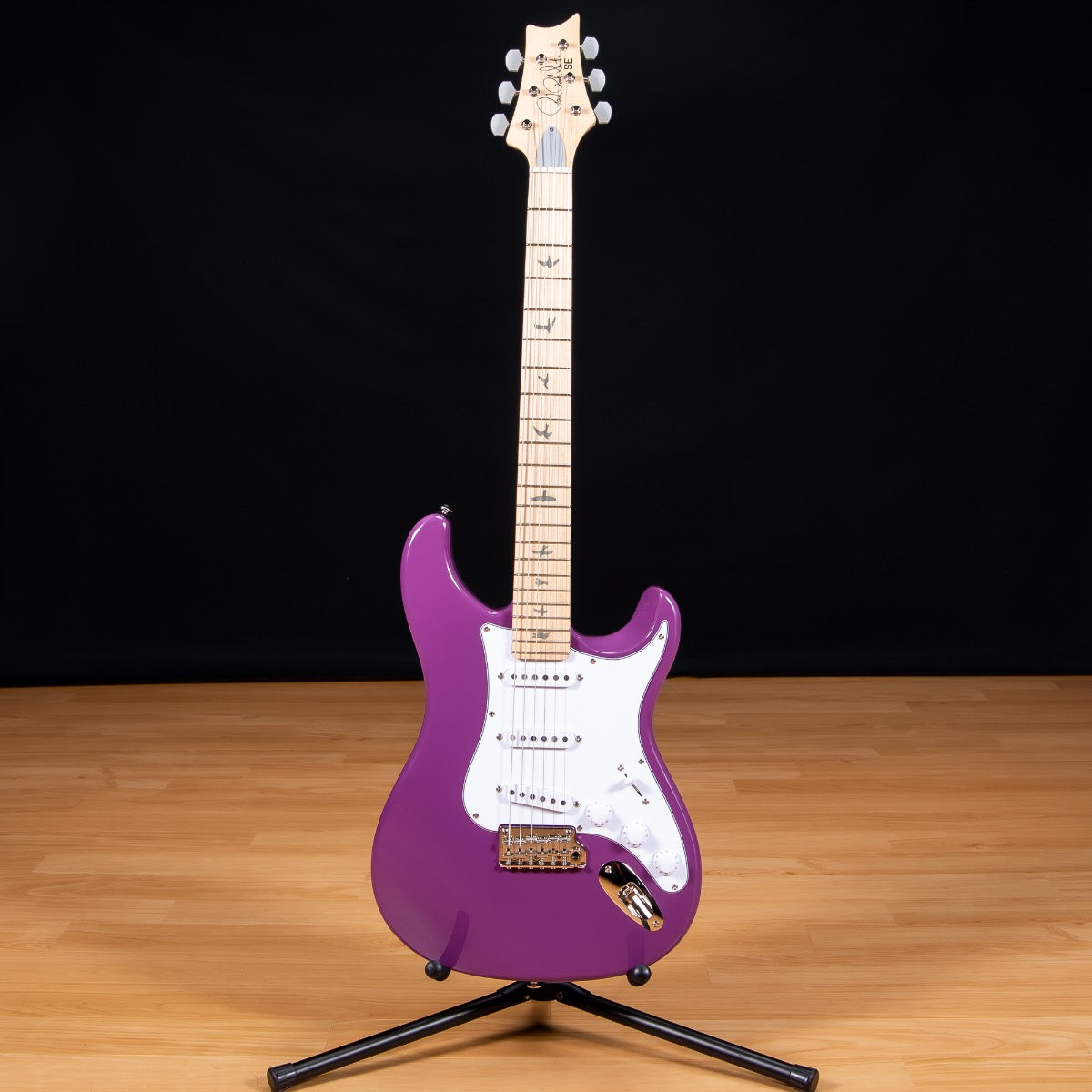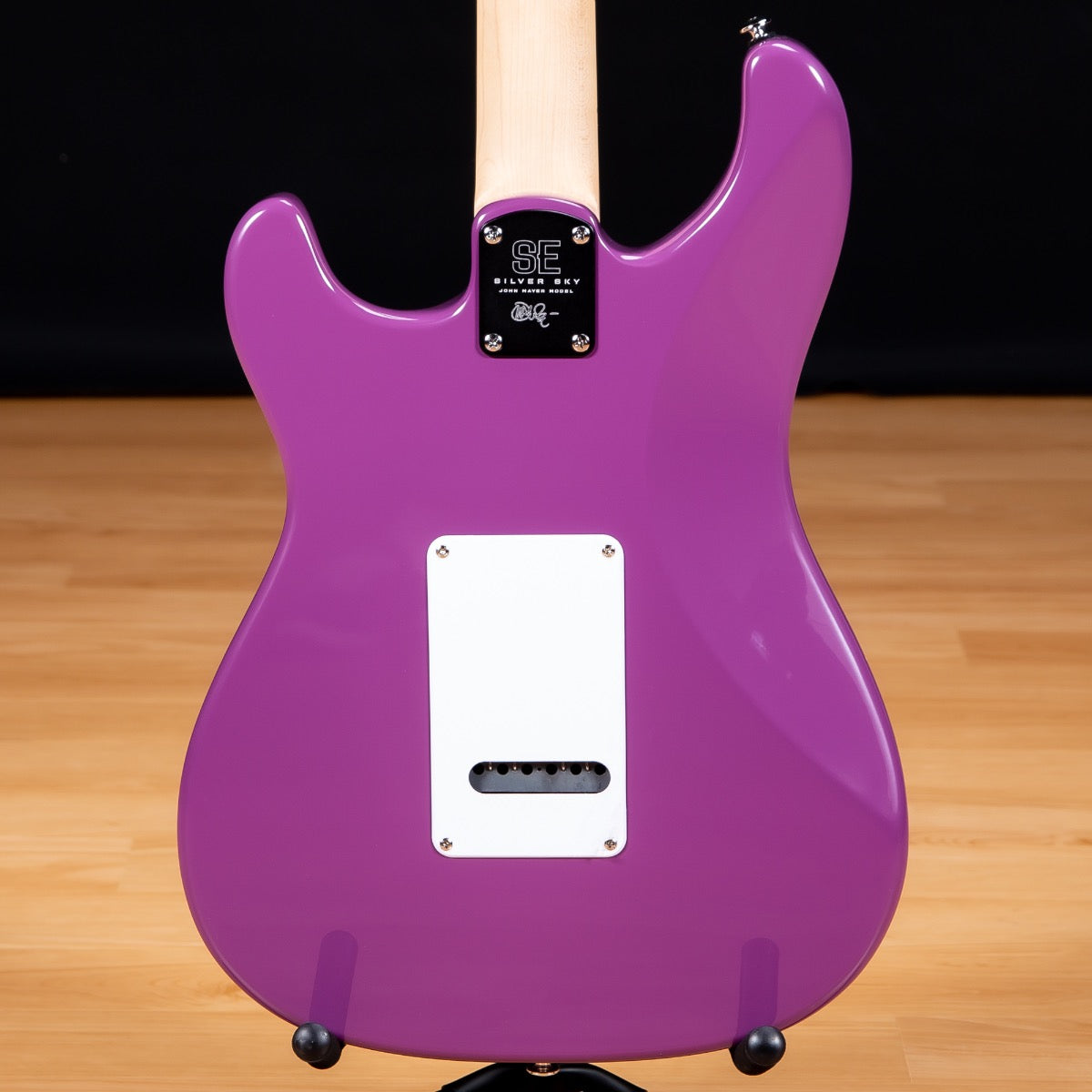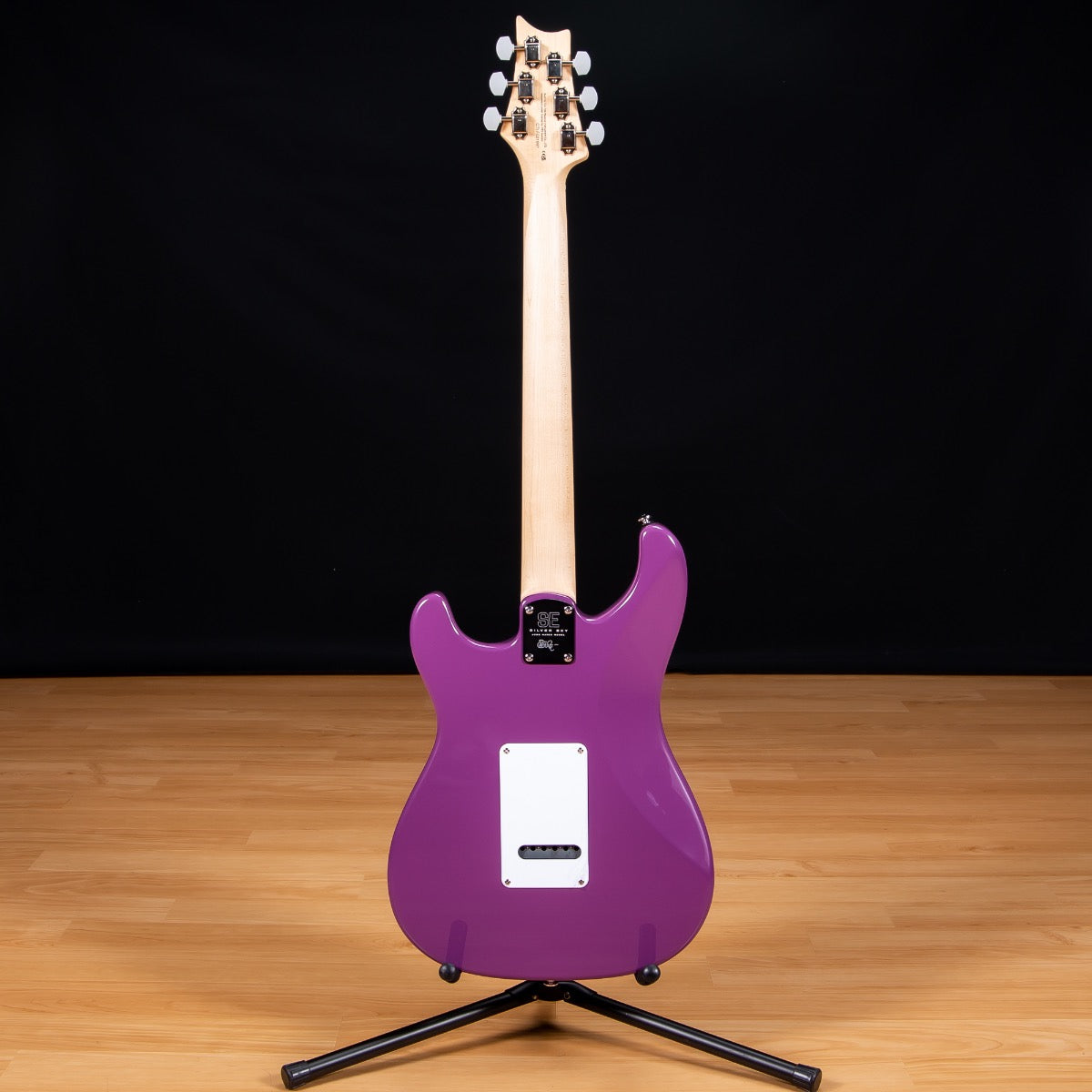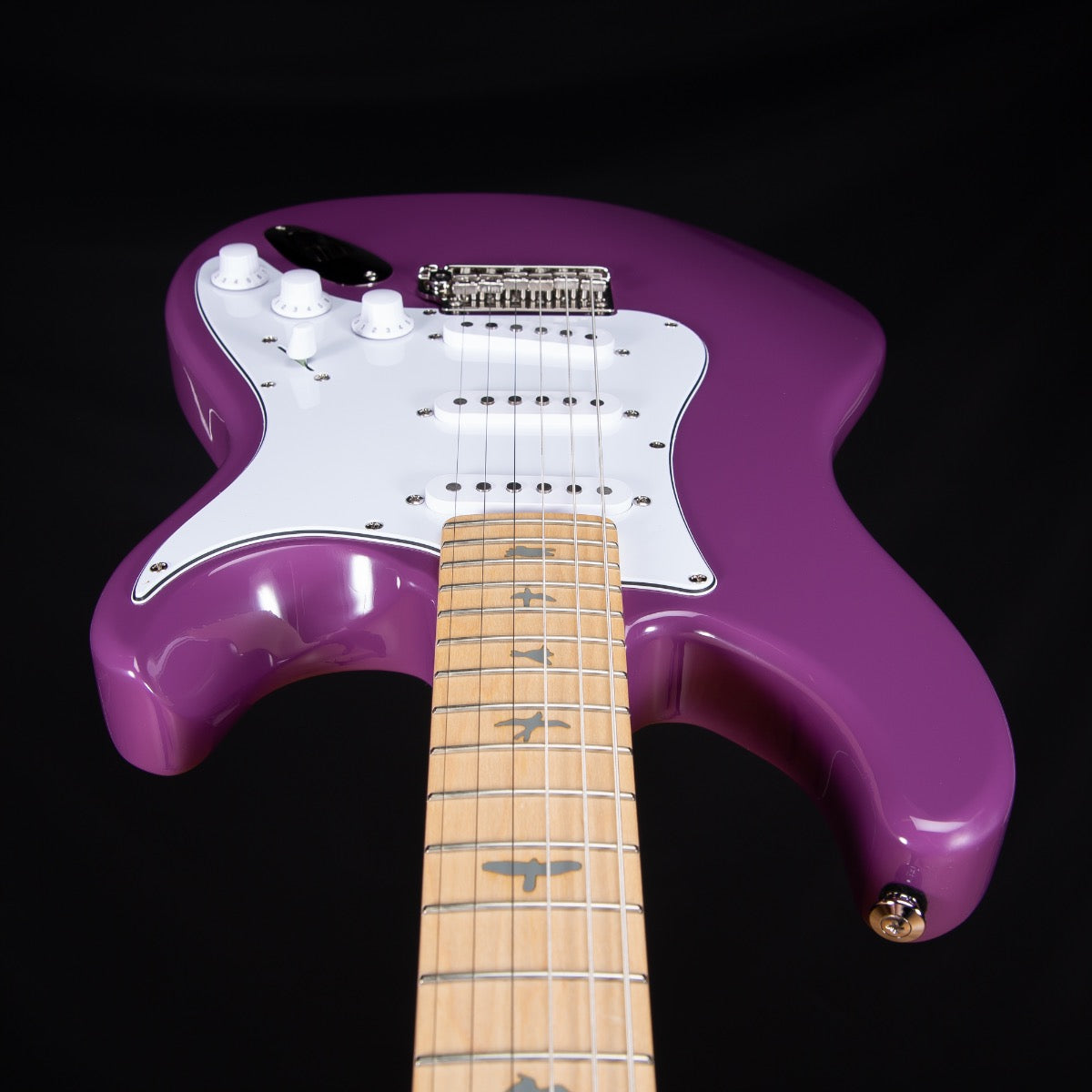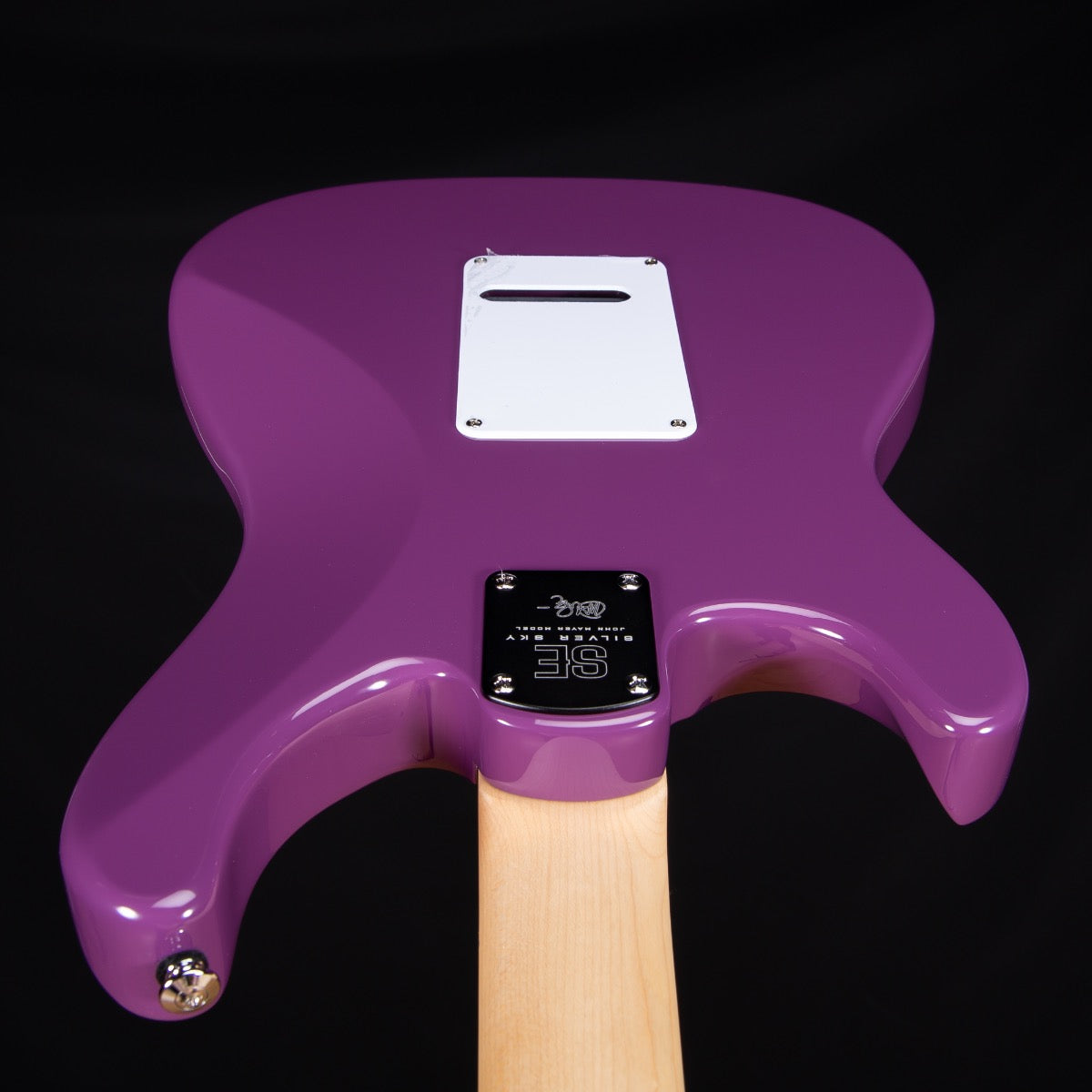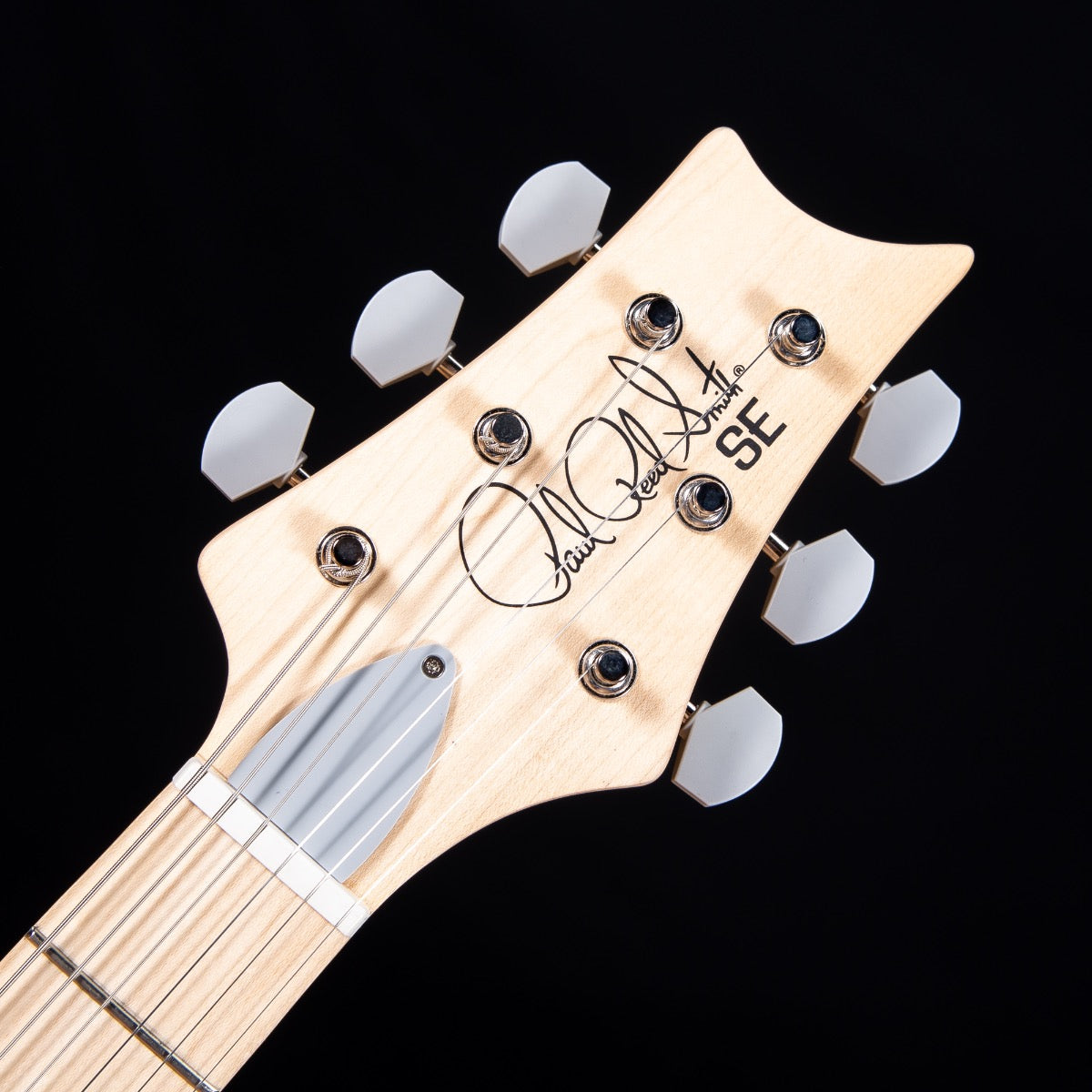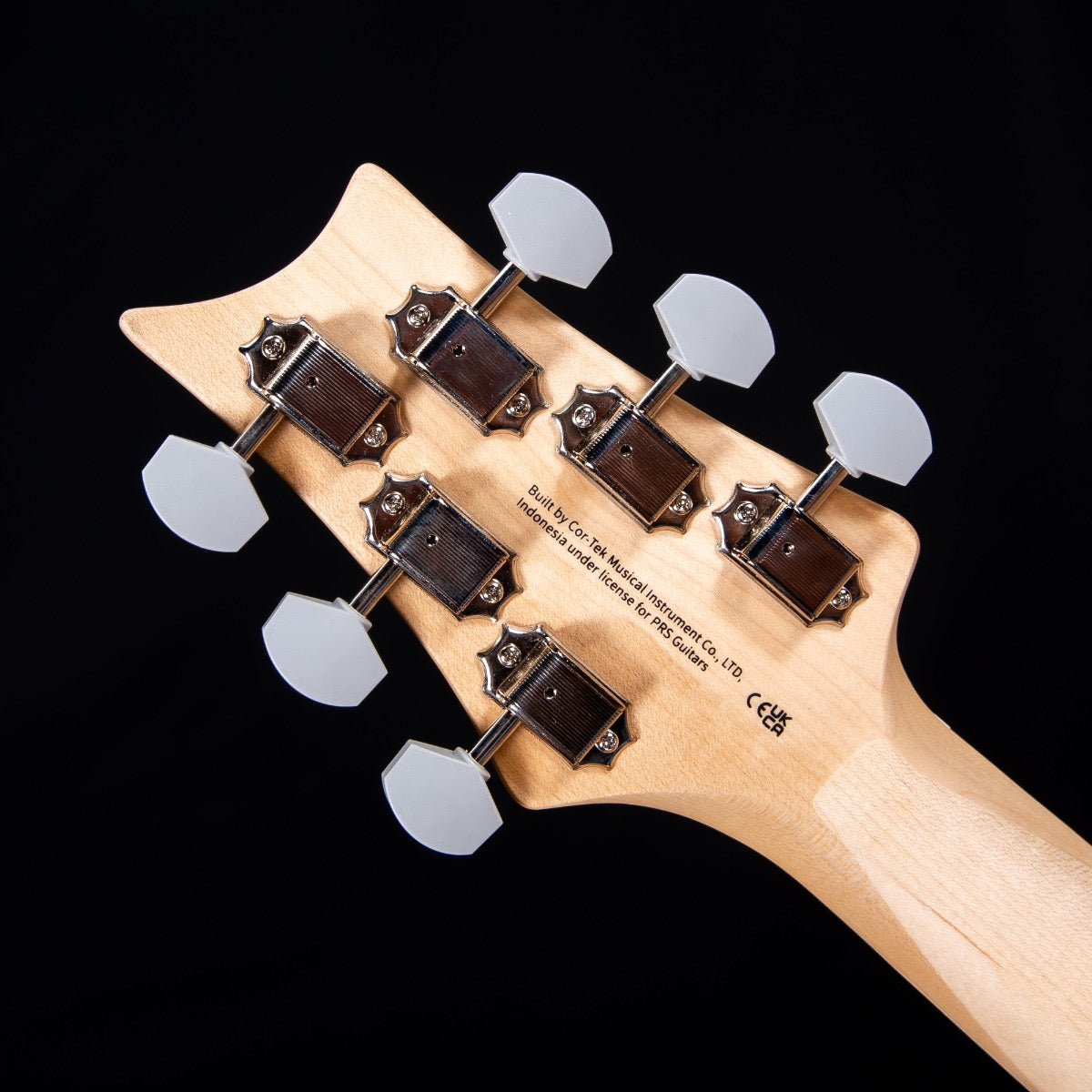 PRS SE Silver Sky Electric Guitar - Maple, Summit Purple
The SE Silver Sky Maple is a familiar iteration of the original Silver Sky model that was first introduced with John Mayer in 2018. This workhorse guitar provides ample tone and playability in three distinct colors, delivering looks, feel, and sound.
The PRS SE Silver Sky Maple starts with a poplar body, bolt-on maple neck, and maple fretboard with PRS trademark bird inlays. The 22-fret, 25.5" scale length neck features the original 635JM carve and an 8.5" fretboard radius, so the PRS SE Silver Sky will feel right at home. Plug it in, and the three single-coil 635JM "S" pickups will bark and sing. This guitar is anchored by a two-point steel tremolo, synthetic bone nut, and vin- tage-style tuners. Other design features include the PRS Silver Sky inverted headstock shape and the PRS double-acting truss rod (accessible from the front of the headstock for ease of use). Ships with PRS Classic 10-46 strings and gig bag.
Poplar body
Bolt-on maple neck
Maple fretboard with PRS trademark bird inlays
22-fret 25.5" scale length
635JM neck carve
8.5" fretboard radius
Two-point steel tremolo
Synthetic bone nut
635 JM "S" pickups
Gig Bag included
Poplar body with bolt-on maple neck
The combination of a poplar body with bolt-on maple neck gives the SE Silver Sky articulation and snappy response.
Two-point tremolo bridge
The steel tremolo takes the patented PRS design and incorporates Gen III knife-edge screws. Setup flush to the body in the neutral position so that the tremolo bridge only goes down in pitch, the bridge's increased contact with the body allows the guitar itself to be acoustically louder, which in turn improves the signal to noise ratio of the single-coil pickups.
635 JM "S" pickups
These specially designed John Mayer single-coil pickups are very round and full, with a musical high end that is never "ice-picky" or brash.
SKU
PRS-JMSSSESP
Vendor
PRS
Electric Body Style
Double Cutaway
Fingerboard
Maple
Included From Manufacturer
Gig bag
Mpn
112108::7J:
Pickup Config
SSS
Product Unique Features
Original 635JM neck shape
Vintage-style locking tuners
Curved molded metal jack place
PRS double action truss rod, accessible from front of headstock
'Small birds' fretboard inlays
Right Left Handed
Right
Strings
6-Strings
Vib Trem Bridge
Yes
Body Material
Poplar
Bridge
Steel tremolo
Controls
Volume knob
2 × Tone knob
Fingerboard Radius
8.5"
Finish
Gloss
Summit Purple
Hardware Finish
Nickel
Neck Material
Maple
Number of Frets
22
Nut Material
Synthetic Bone
Nut Width
1.63"
Pickup Switching
5-way blade
P1 (down)
Pickups
PRS 635JM "S" single-coil
Scale Length
25.5"
PRS Guitars Limited Lifetime Warranty
PRS Guitars warrants this guitar to be free from defects in materials and workmanship, subject to the limitations contained herein.
This warranty is extended to the original retail purchaser only and may not be transferred or assigned to subsequent owners. In order to validate your warranty and as a condition precedent to warranty coverage hereunder, you must return your warranty registration within thirty (30) days following the original date of purchase. Your proof of purchase or sales receipt must accompany all requests for warranty coverage.
This warranty does not cover:
Any instrument on which the serial number has been removed or altered.
Any instrument not purchased from an authorized dealer, or upon which unauthorized repair or service work has been carried out.
Any instrument which has not been registered at the factory within one month of purchase, or whose warranty card has been altered or includes false or incomplete information.
Any instrument that has been damaged due to an accident, negligence or misuse.
Shipping damage of any kind.
Normal 'wear and tear,' including but not limited to any discoloration, fading or damage to the original finish, or worn frets, strings, tuners, hardware and plating.
Any subjective issues such as 'tone.'
Any instrument that has been subjected to extremes of humidity and temperature.
Any factory installed electronics and hardware after two years from the original date of purchase.
Gold plating.
PRS makes no other express warranty of any kind whatsoever. All implied warranties, including warranties of merchantability and fitness for a particular purpose, exceeding the specific provisions of this warranty are hereby disclaimed and excluded from this warranty. Some states and/or countries do not allow the exclusion of implied warranties so that the above may not apply to you.
PRS shall not be liable for any special, indirect consequential, incidental or other similar damage suffered by the purchaser or any third party, including without limitation, damages for loss or profits or business or damages resulting from use or performance of the instrument, whether in contract or in tort, even if PRS or its authorized representative has been advised of such damages, and PRS shall not be liable for any expenses, claims or suits arising out of or relating to any of the foregoing.
If at any time during the warranty this guitar malfunctions due to faulty materials and workmanship, PRS Guitars will, at its sole discretion, repair the defect without charge or replace it with a model of similar specification and value that does not exceed the original purchase price of the guitar.
To obtain warranty assistance, this guitar must be taken to an authorized PRS Guitars dealer with a copy of the sales receipt to obtain a Return Authorization prior to return to the factory.
All shipping and insurance, including any perceived 'collector' value, are the sole responsibility of the original purchaser.
On arrival at the PRS factory, a determination will be made whether the defect is covered under the terms of the warranty. If the repair is covered under the terms of the warranty, it will be repaired at no cost to the original purchaser including return shipping. If the repair is not covered under warranty, an estimate of the cost of the repair to the original purchaser will be given.
This warranty applies to the United States and Canada. The terms of warranty in other countries are defined by the PRS Distributor in that country and may differ from the above terms, conditions and length.
Standard Shipping