Skip product carousel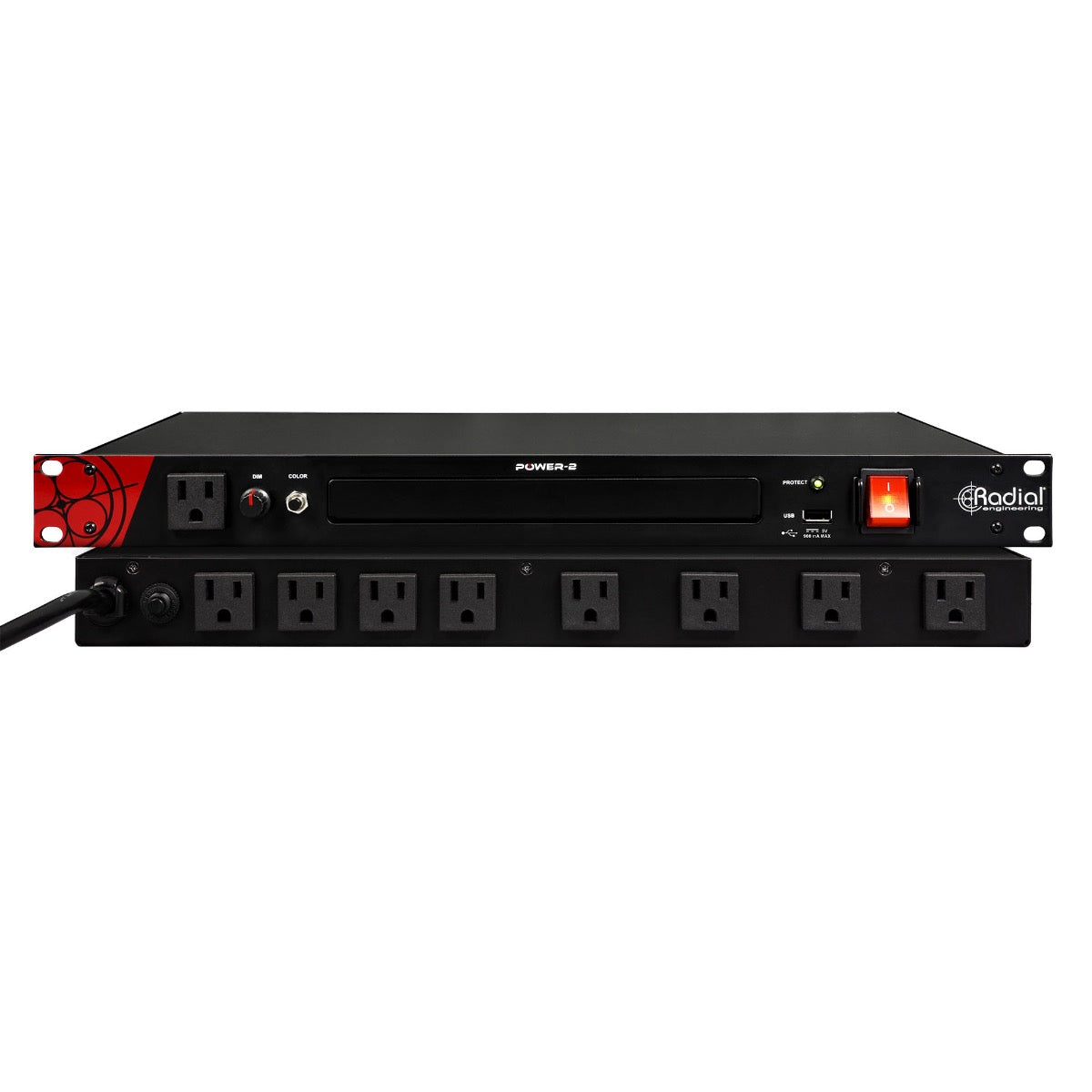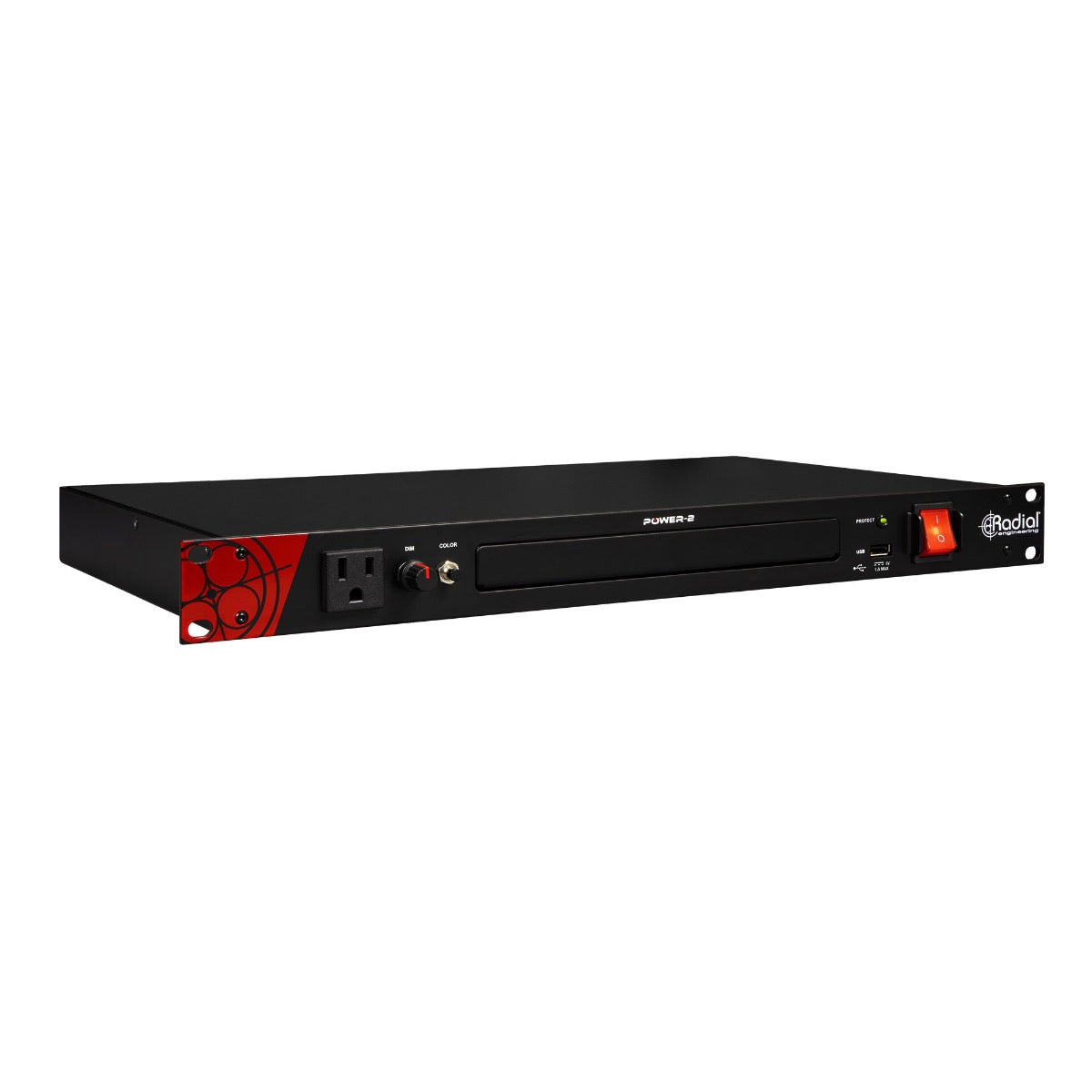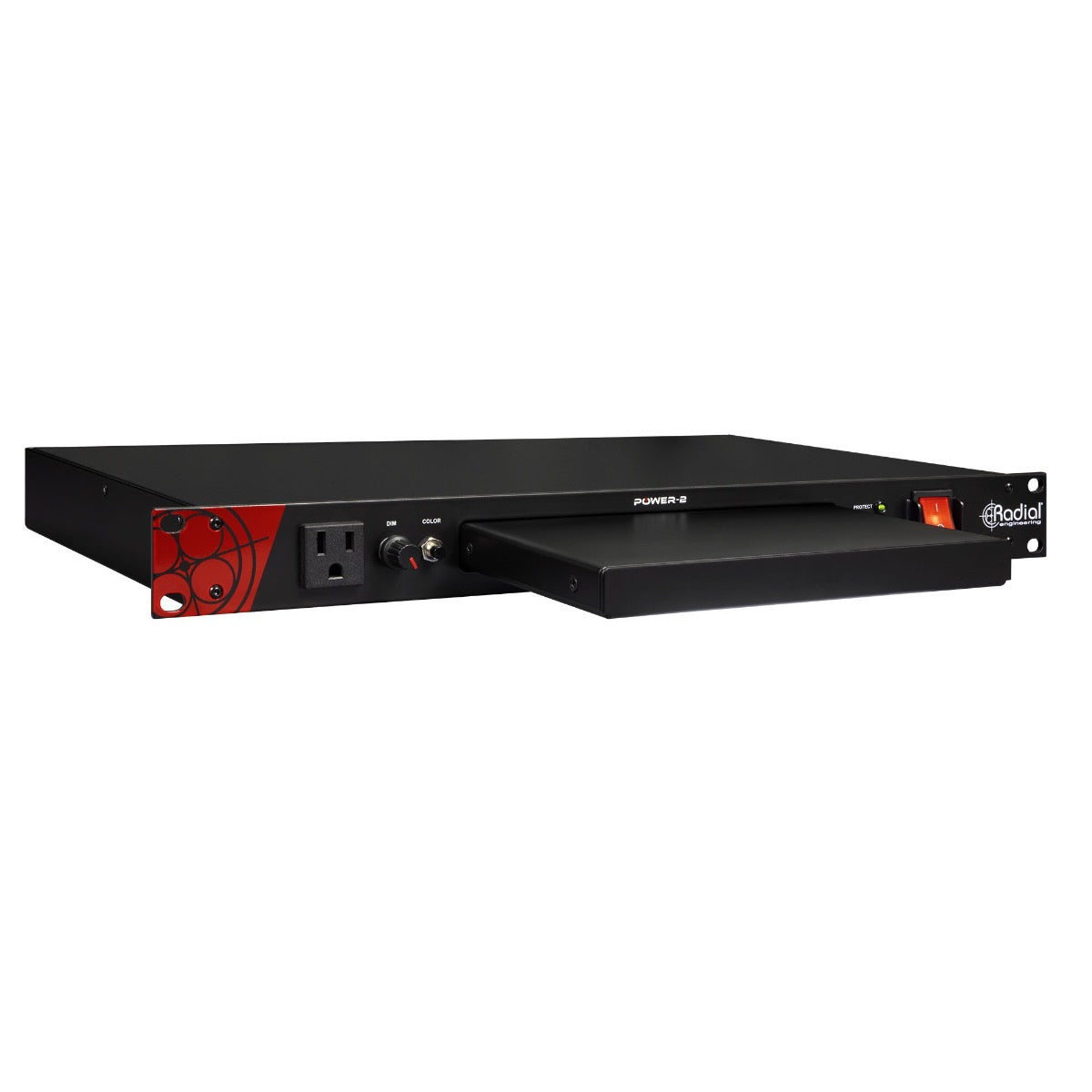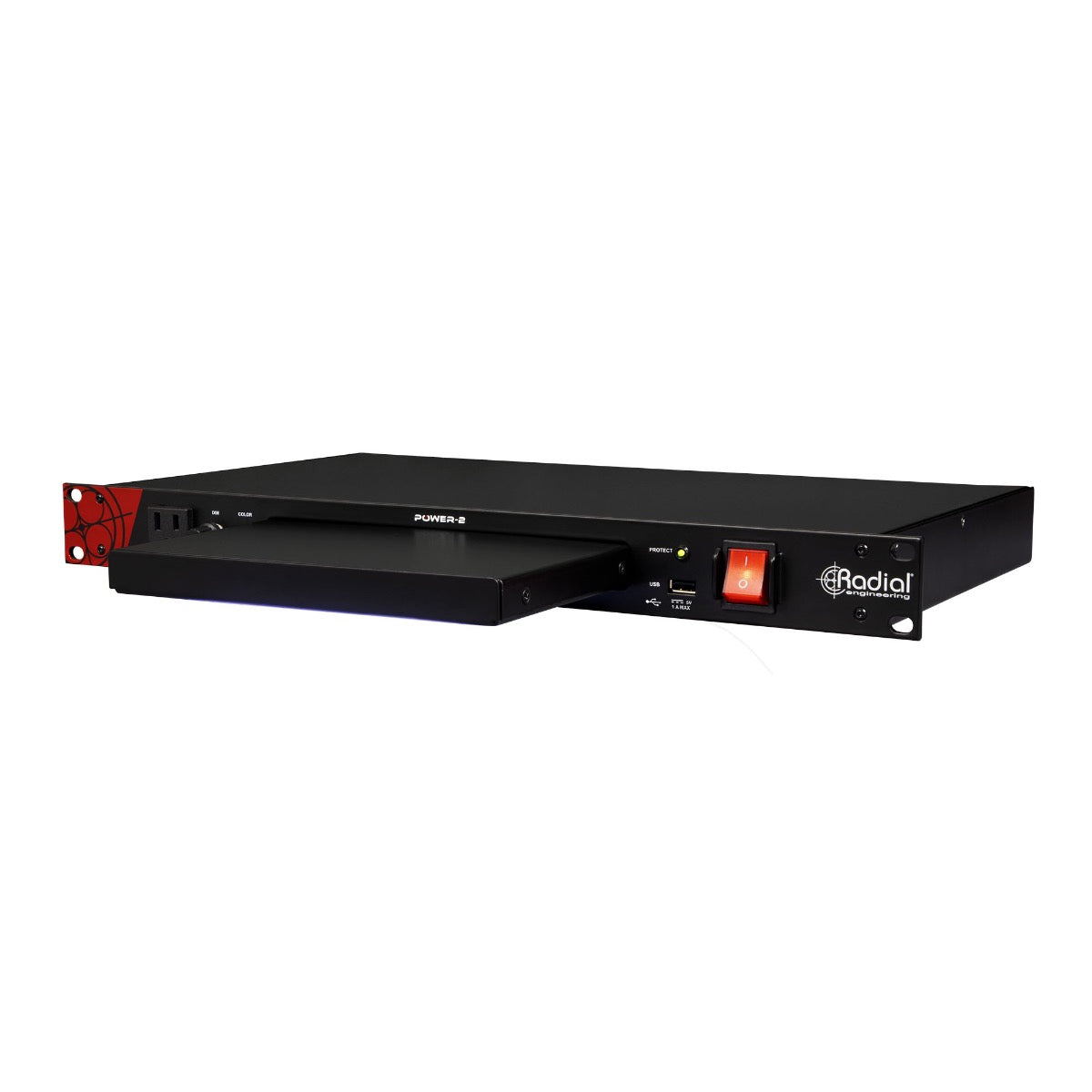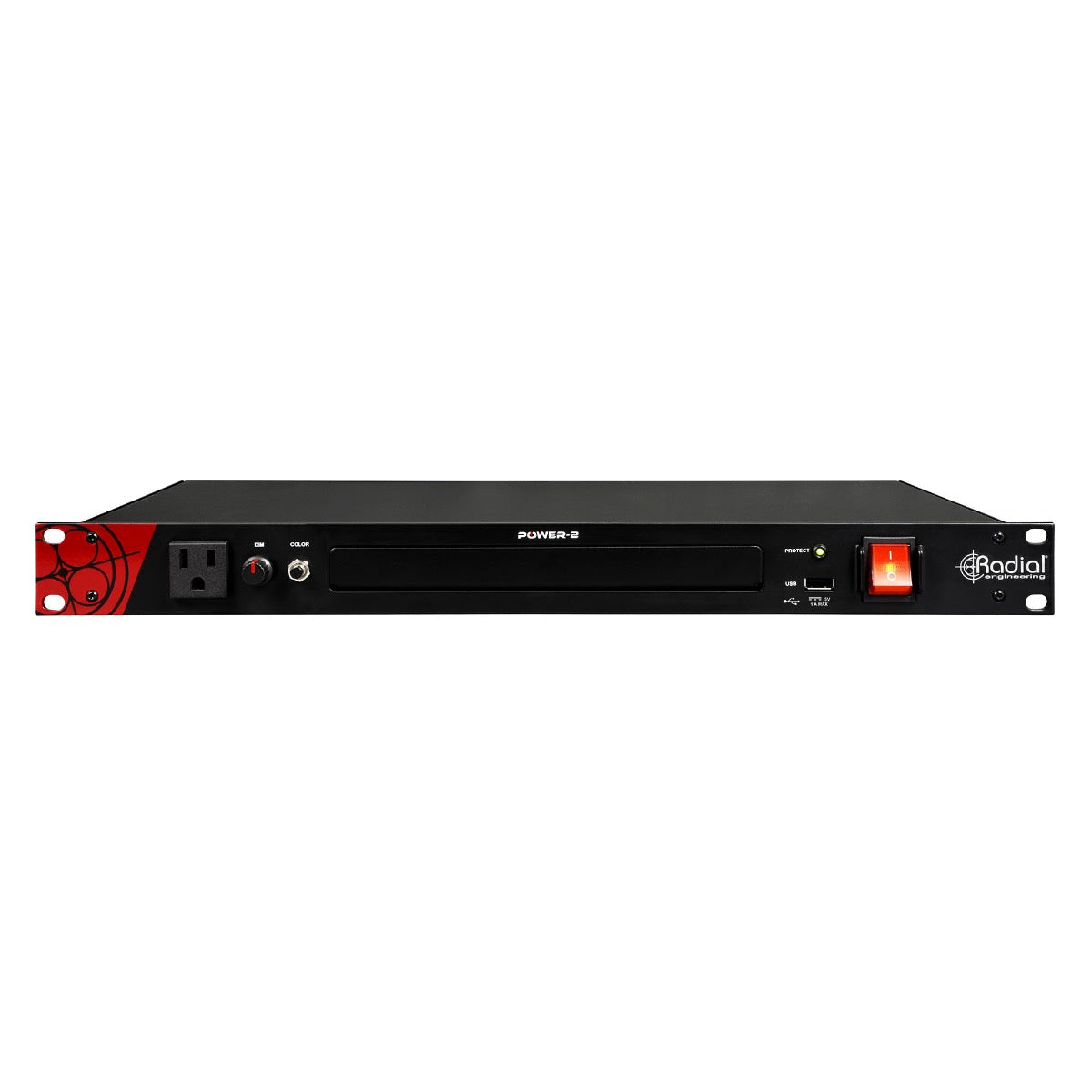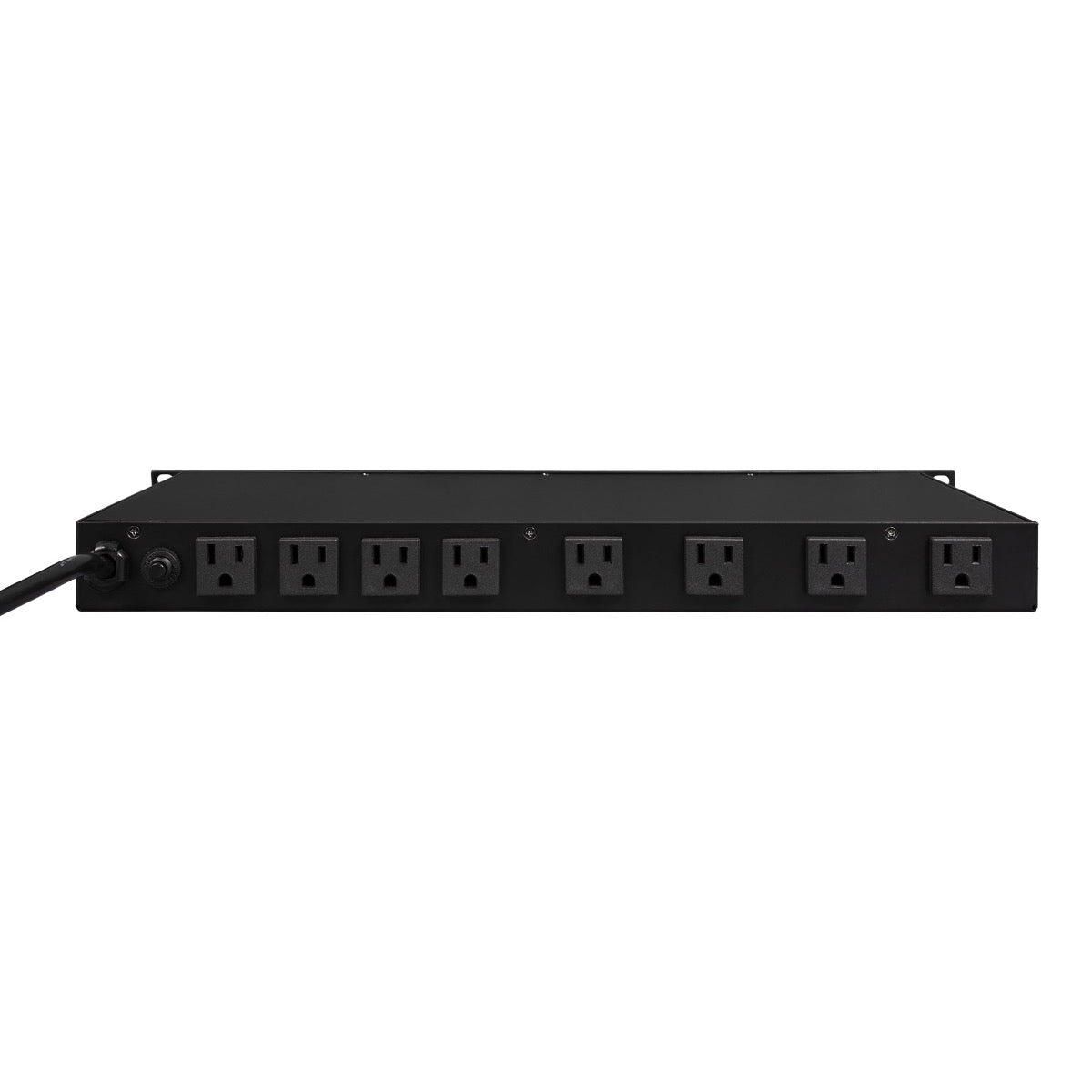 Radial Power-2 Power Conditioner / Surge Suppressor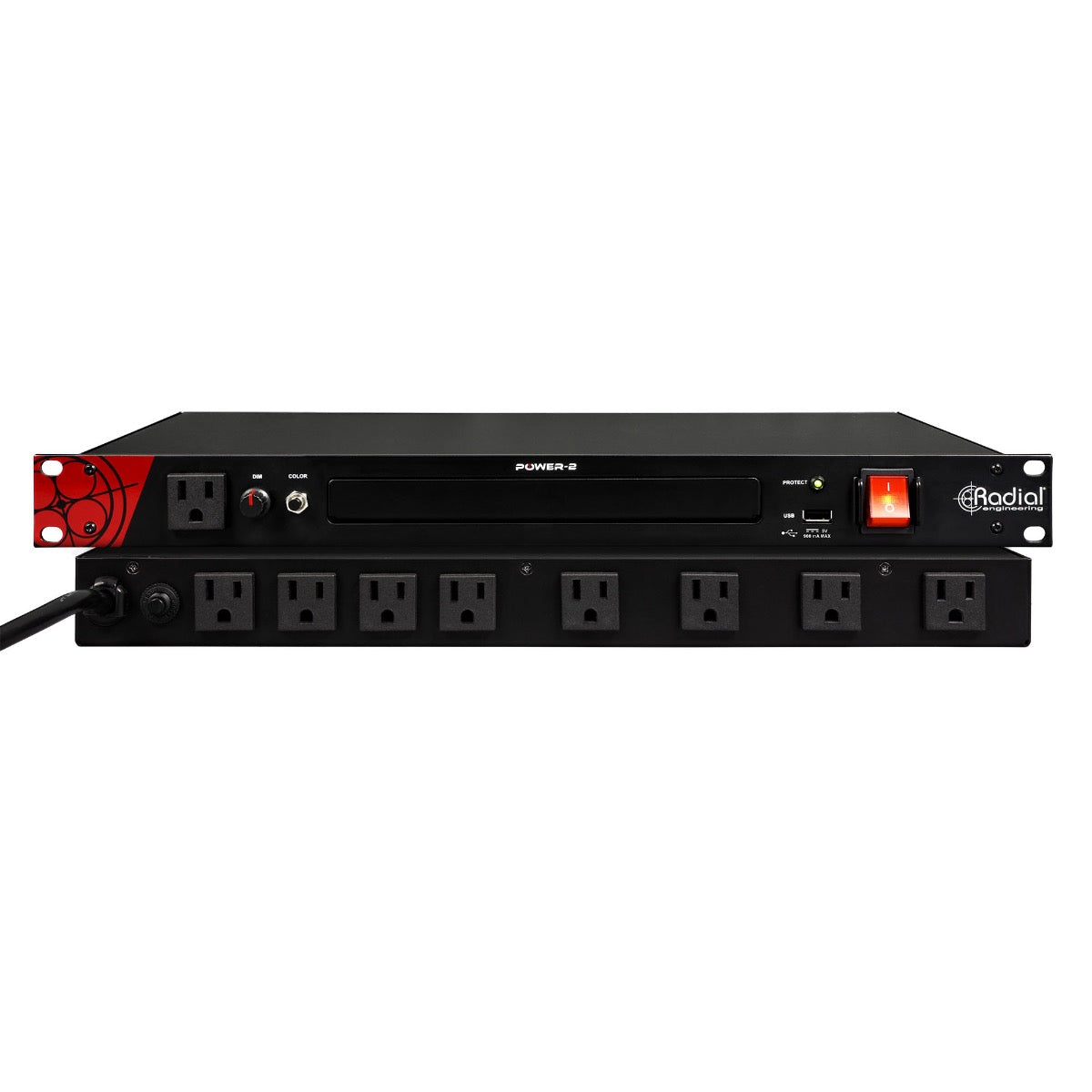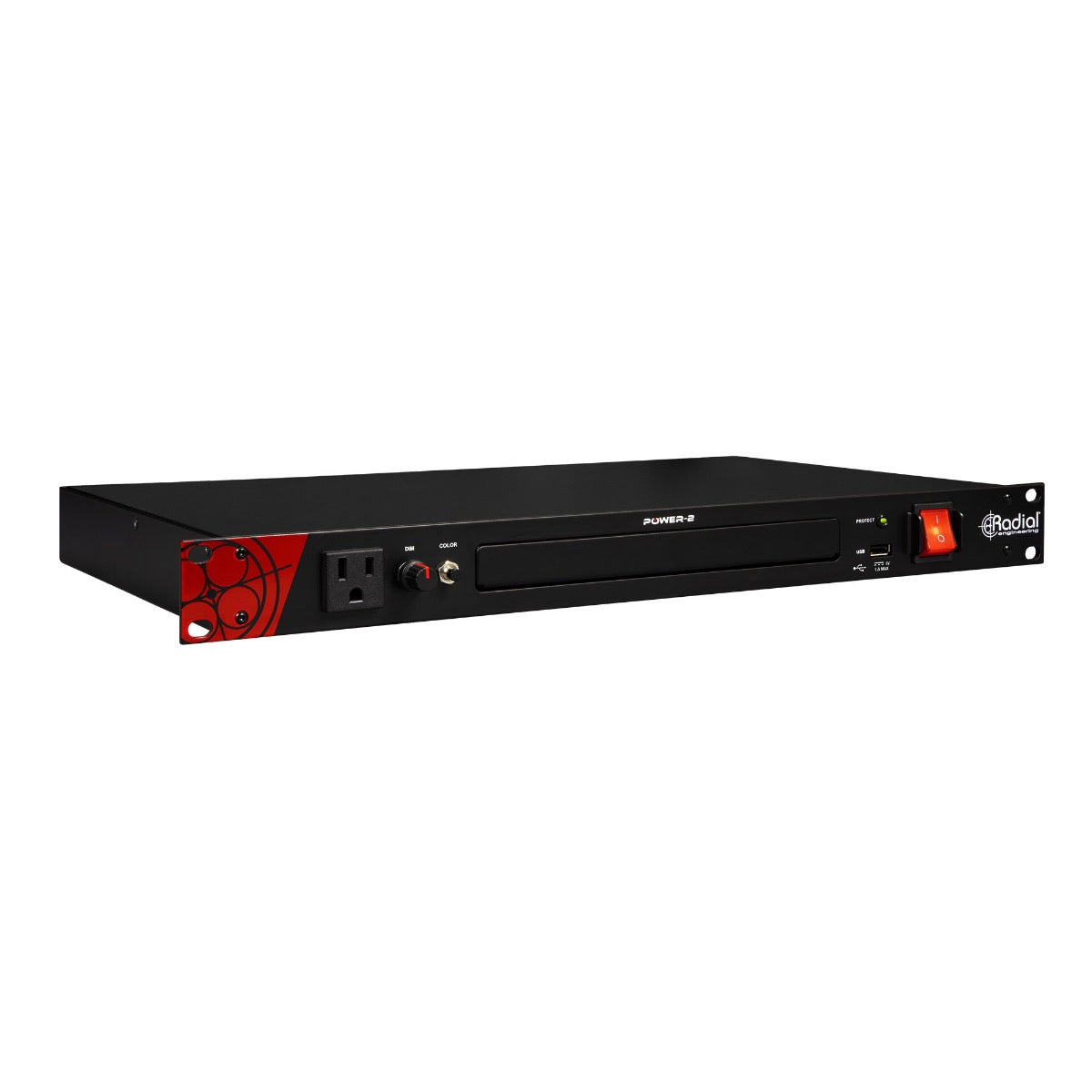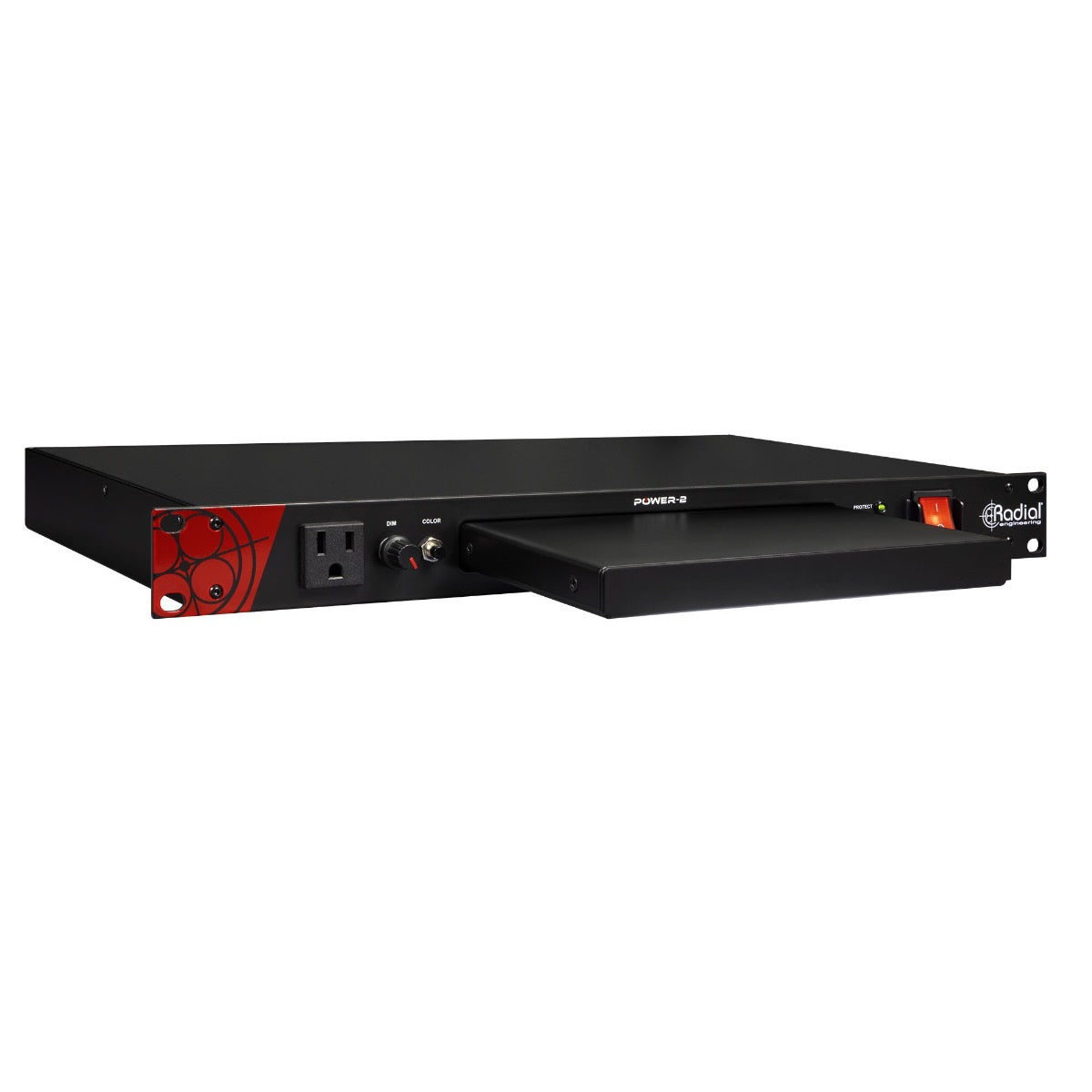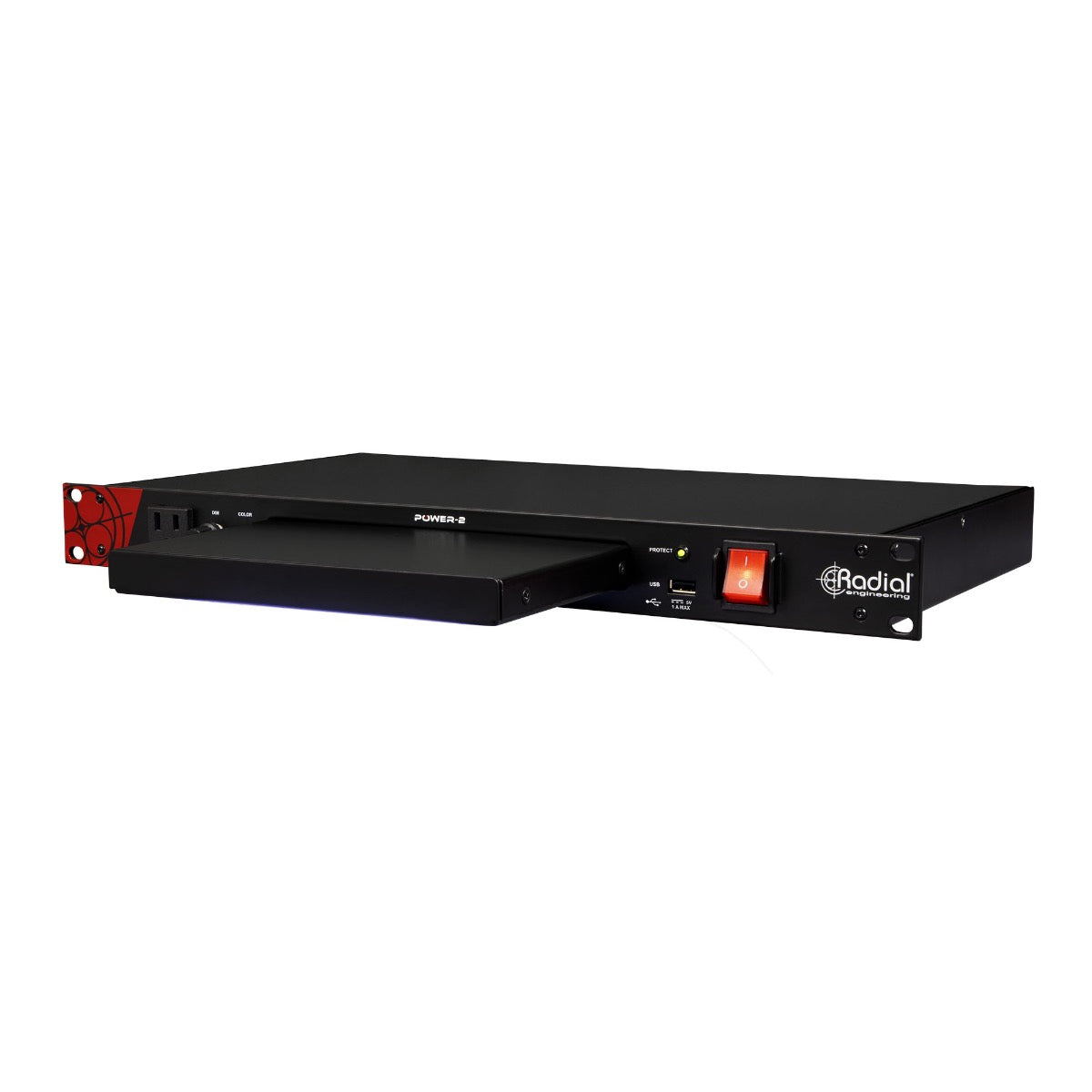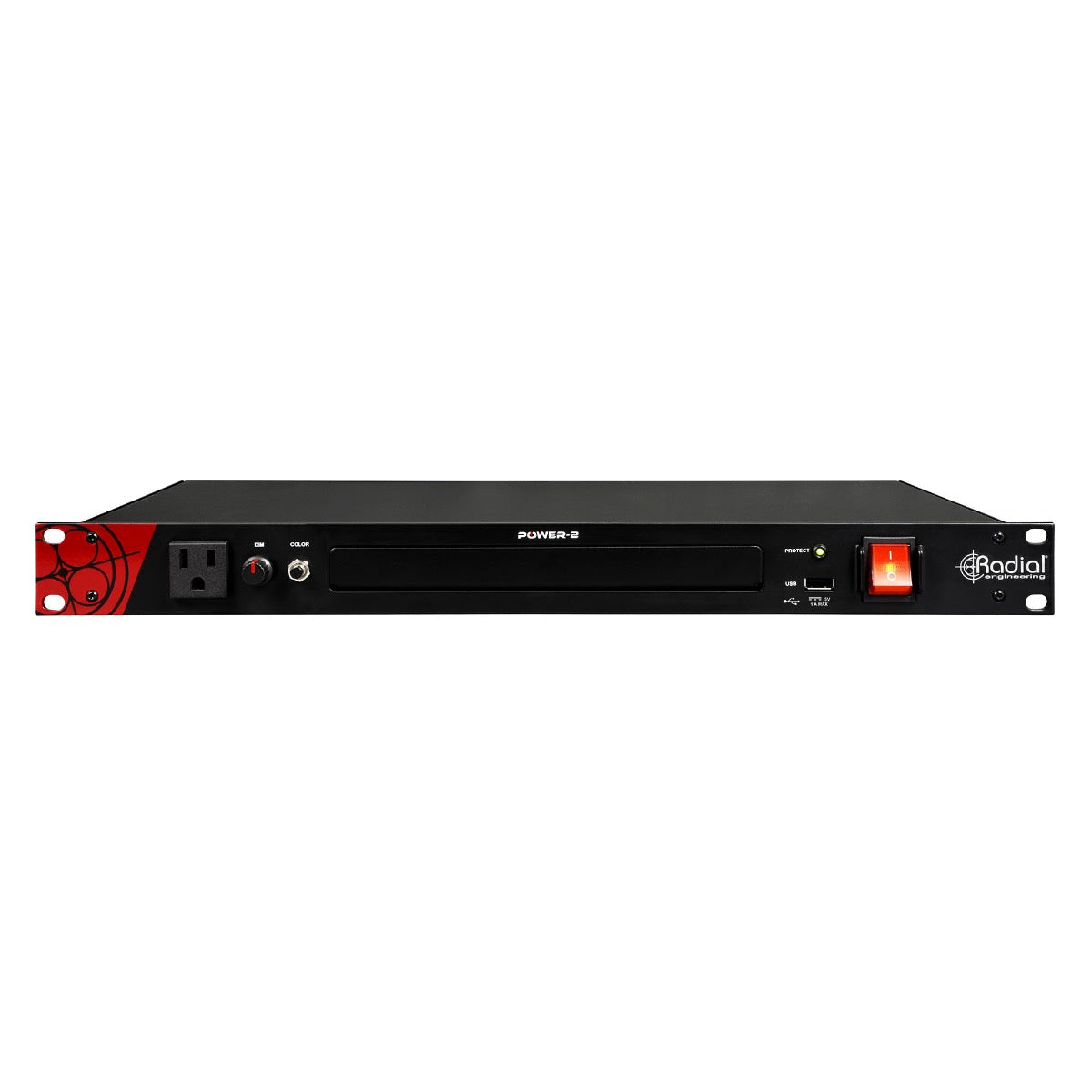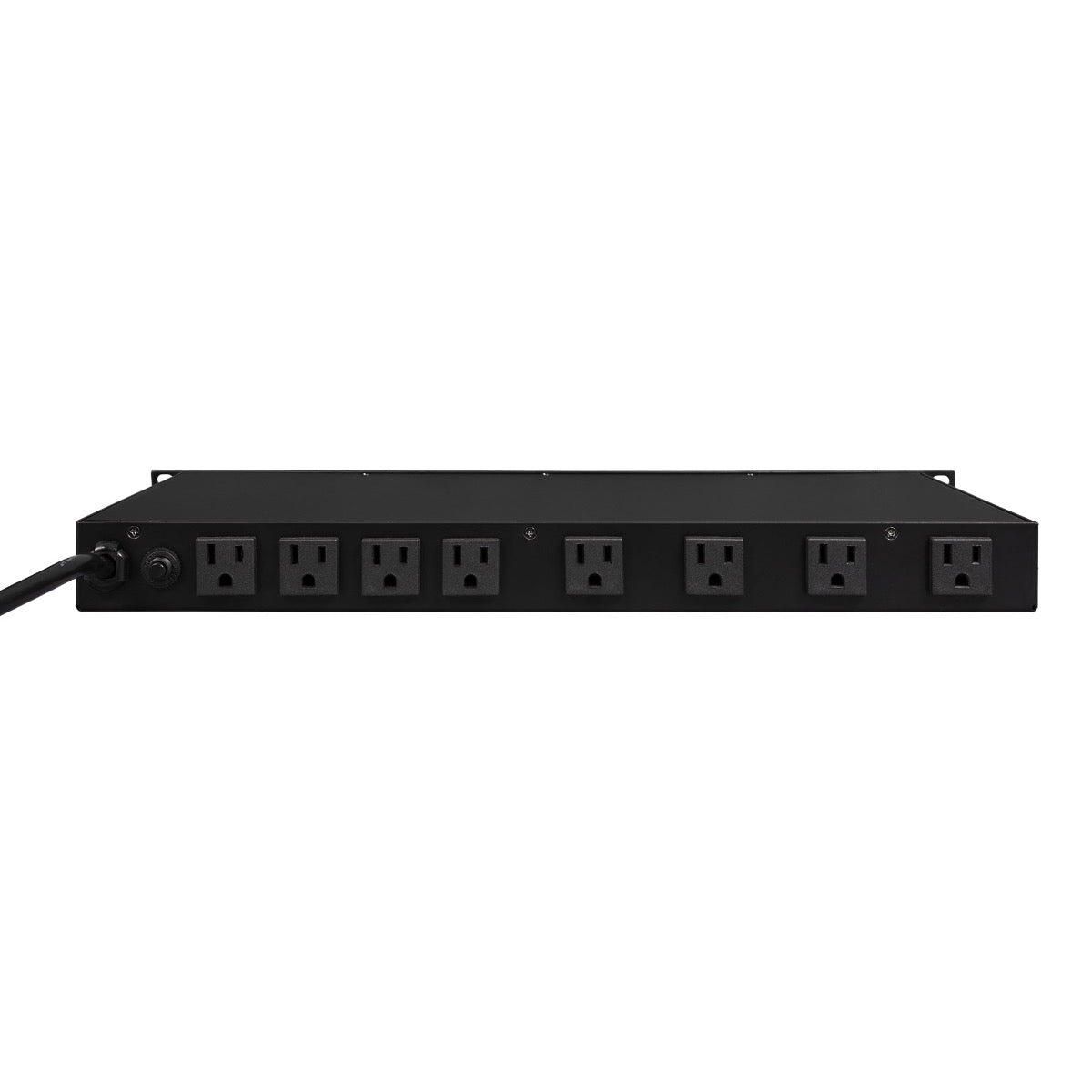 Radial Power-2 Power Conditioner / Surge Suppressor
The Power-2 features Radial Engineering's superior interference filtering and peace-of-mind surge protection, along with an innovative slide-out tray with multicolor LED illumination that allows you to see the rest of your equipment rack with ease in any poorly-lit environment.
Radial Power clean surge suppressors give musicians, engineers, producers, studio owners, commercial facilities, and anyone working with valuable electronic equipment protection from power surges that can damage or destroy music equipment instantaneously. Eight rear panel outlets are provided (four with wall-wart spacing to accommodate any PSU size), along with an easily accessible front panel outlet and a USB charging port for powering personal devices. A unique tray slides out to illuminate rack equipment below, with ultra-bright LEDs in seven color options along with a built in dimmer to adjust as needed.
Unlike competitive products that utilize low quality MOV's (Metal Oxide Varistor) for surge protection, Radial Power units are built using a USA made MOV. This critical component has been proven to offer superior thermal protection and have a much longer lifespan than the alternatives. The Power-2 utilizes shunt mode technology and is non-ground contaminating for lower system noise. A high-rejection RF interference filter is used to keep high frequencies and AM radio signals out of the power line, preventing contamination of audio signals.
Made in USA 'MOV' (Metal-Oxide Varistor)
High rejection RF interference filter
Front panel USB charging port
Sliding LED tray with multicolor and dim controls
Built 'Radial tough' to handle years of touring use
| | |
| --- | --- |
| SKU | RDL-POWER2 |
| MPN | Power-2 |
| Vendor | Radial |
| Mpn | R800 5005 |
Radial Limited Warranty
This product comes with a 3-Year Transferable Warranty. This means that if you buy the product and decide to sell it, the warranty can be transferred to the person that buys it from you, thus providing continuous warranty support and added value. If you sell the product, you must provide the buyer with a copy of your original invoice so that he, in turn, may be able to submit this should a warranty claim be required.
The warranty does not cover any consequential or inconsequential damage or any losses. Specifically, if you have a problem due to defect, you must make the arrangements and cover the costs to return the product to Radial with a copy of the original sales invoice and Radial will repair the product and return it to you at its cost.
All warranty claims require a return authorization. Contact the Radial customer service department for details.
As with all typical warranties, only manufacturing defects are covered. Furthermore, parts that are subject to wear and tear such as switches, potentiometers and tubes are not covered under this warranty. This, however, does not mean that these will not be repaired or replaced free of charge. We pride ourselves in supporting the products we sell and will often exchange these parts free of charge pending the age of the device. This decision will be undertaken by RADIAL and in no way obliges the company to perform such tasks.
Ground shipping is FREE for all orders $99 and up.