Skip product carousel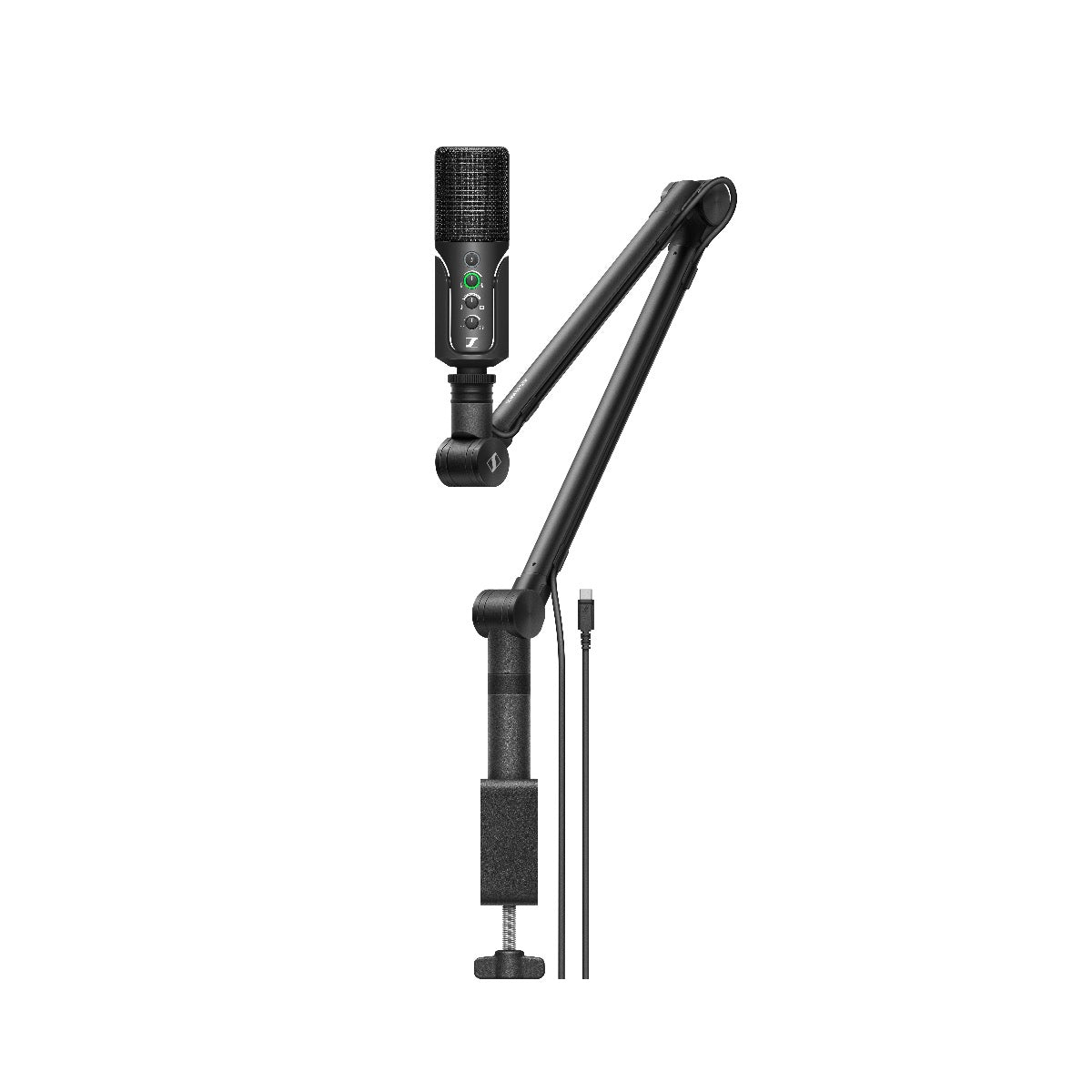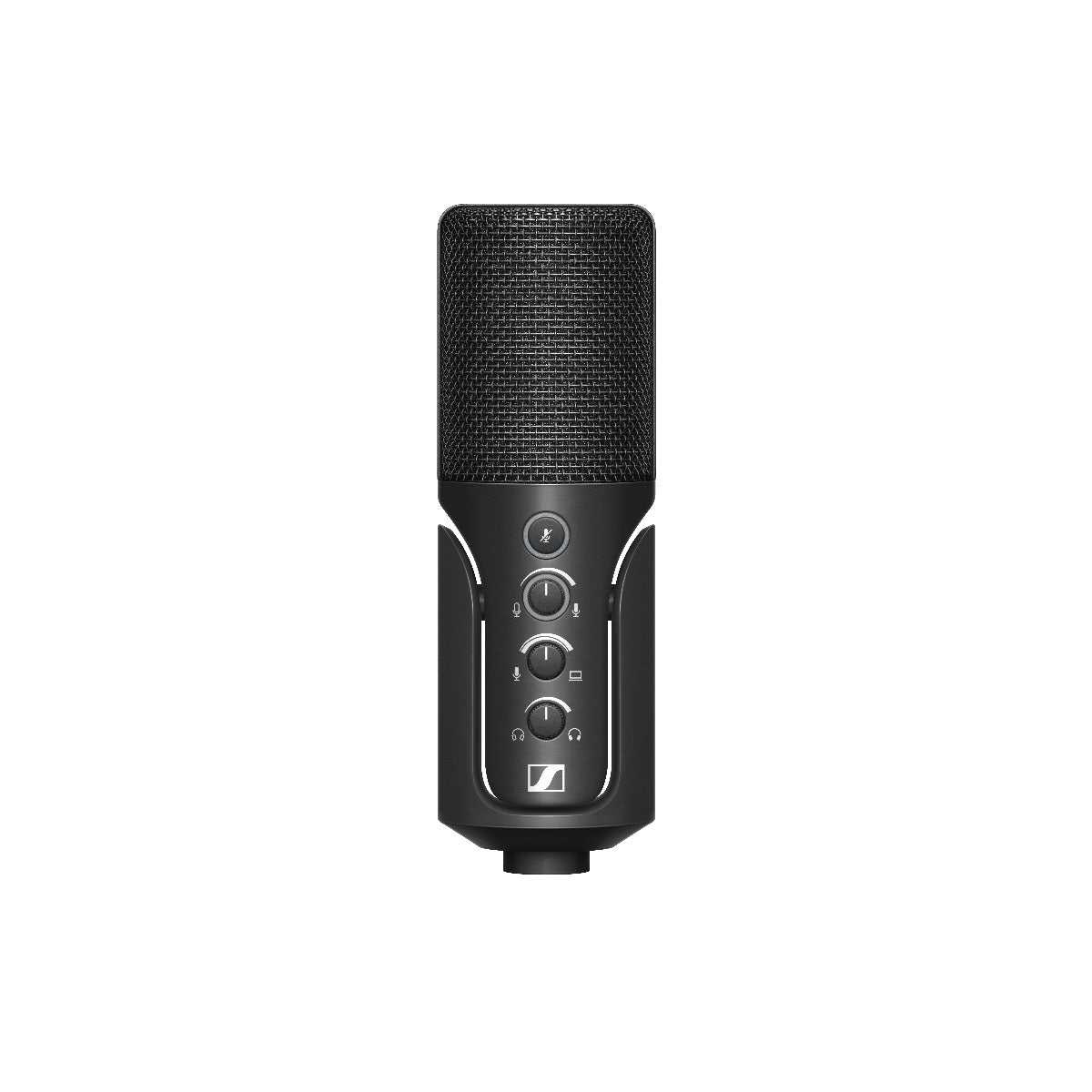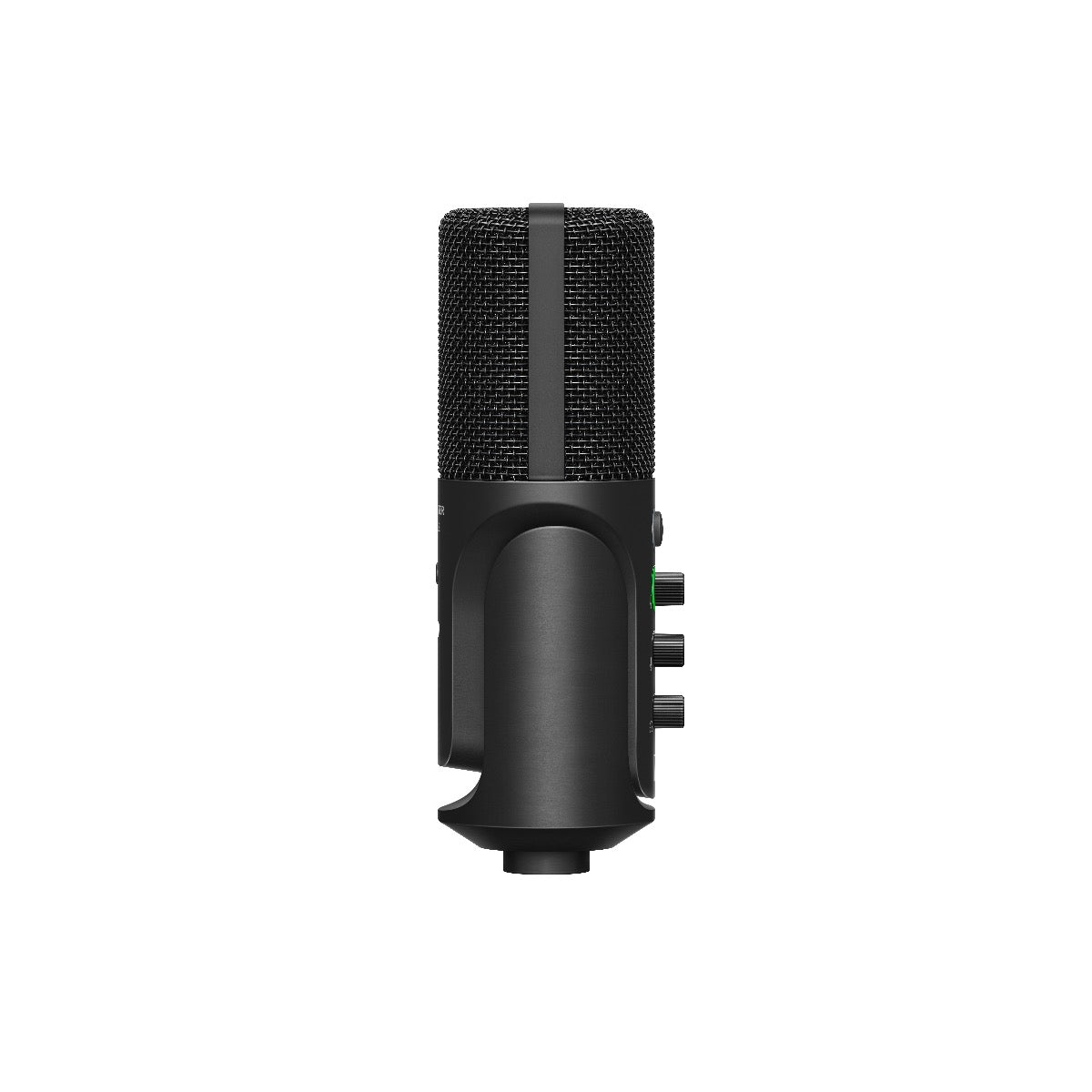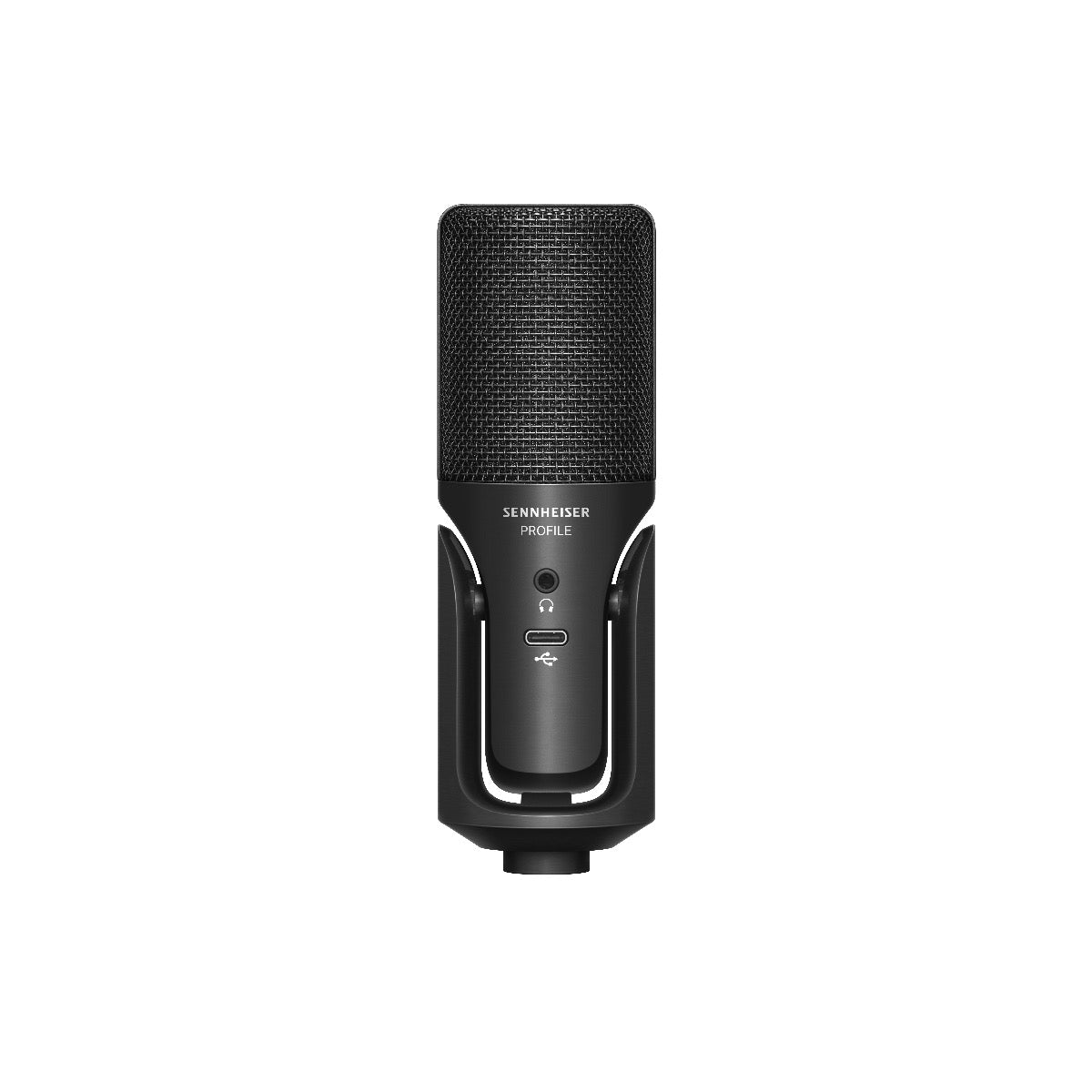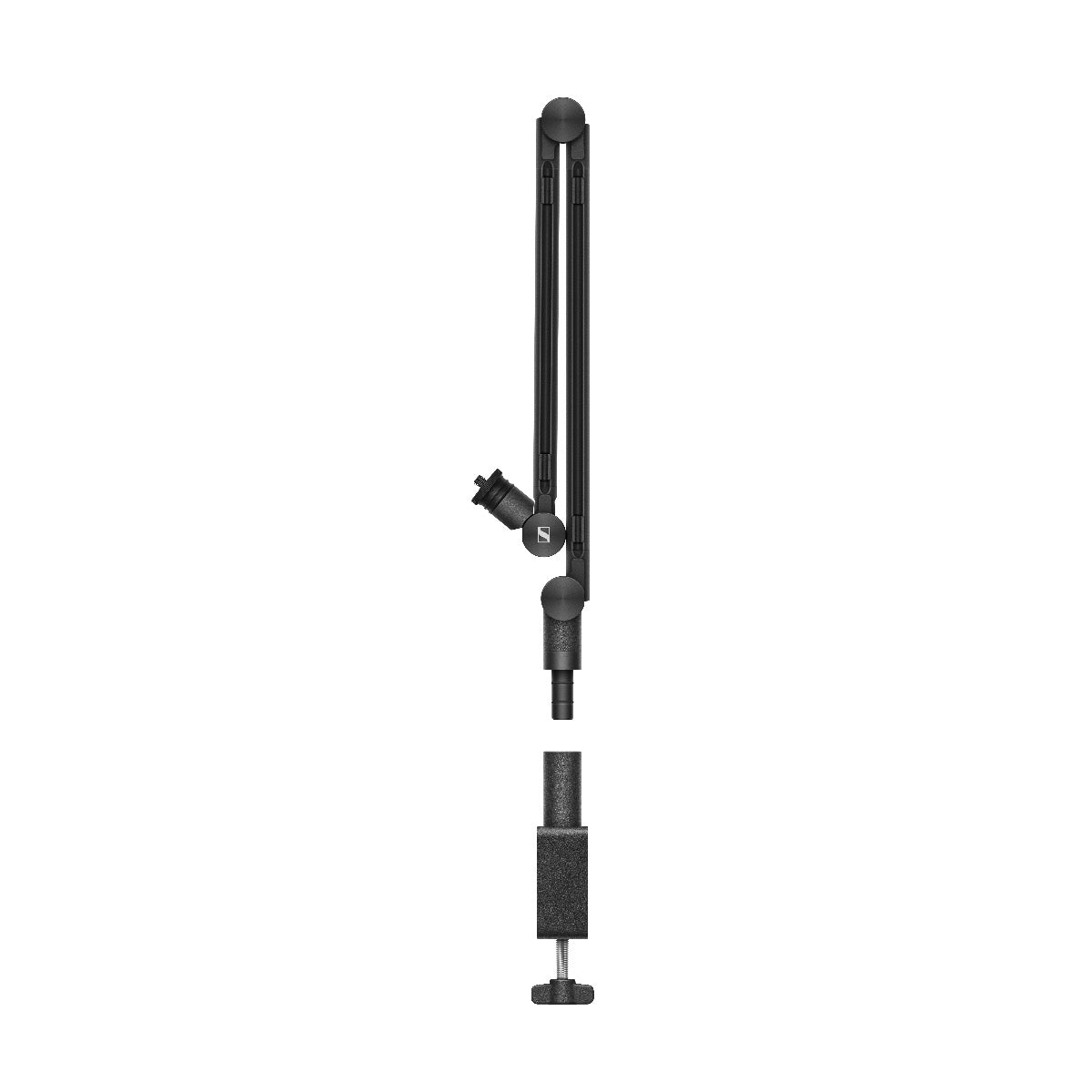 Sennheiser Profile USB Mic Streaming Set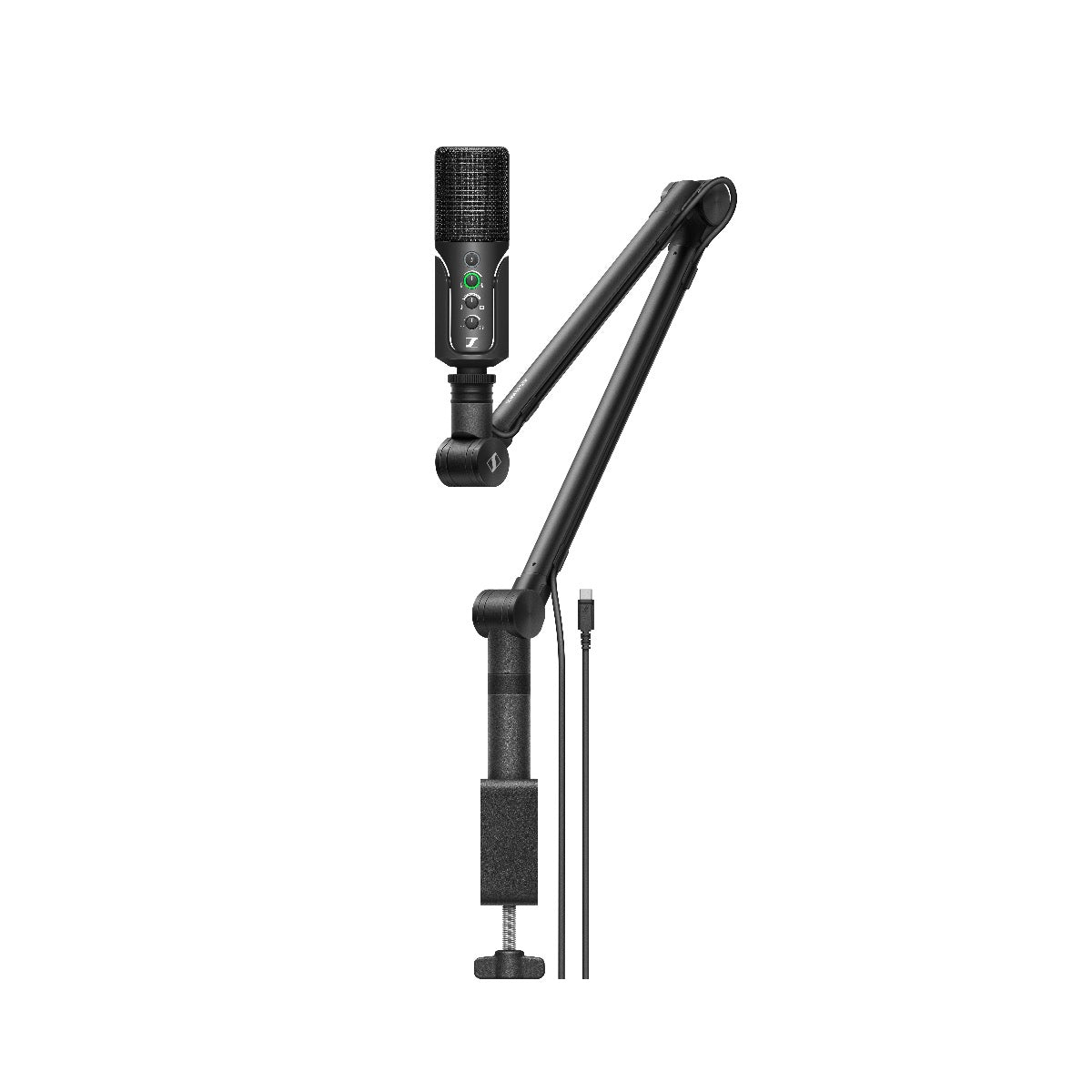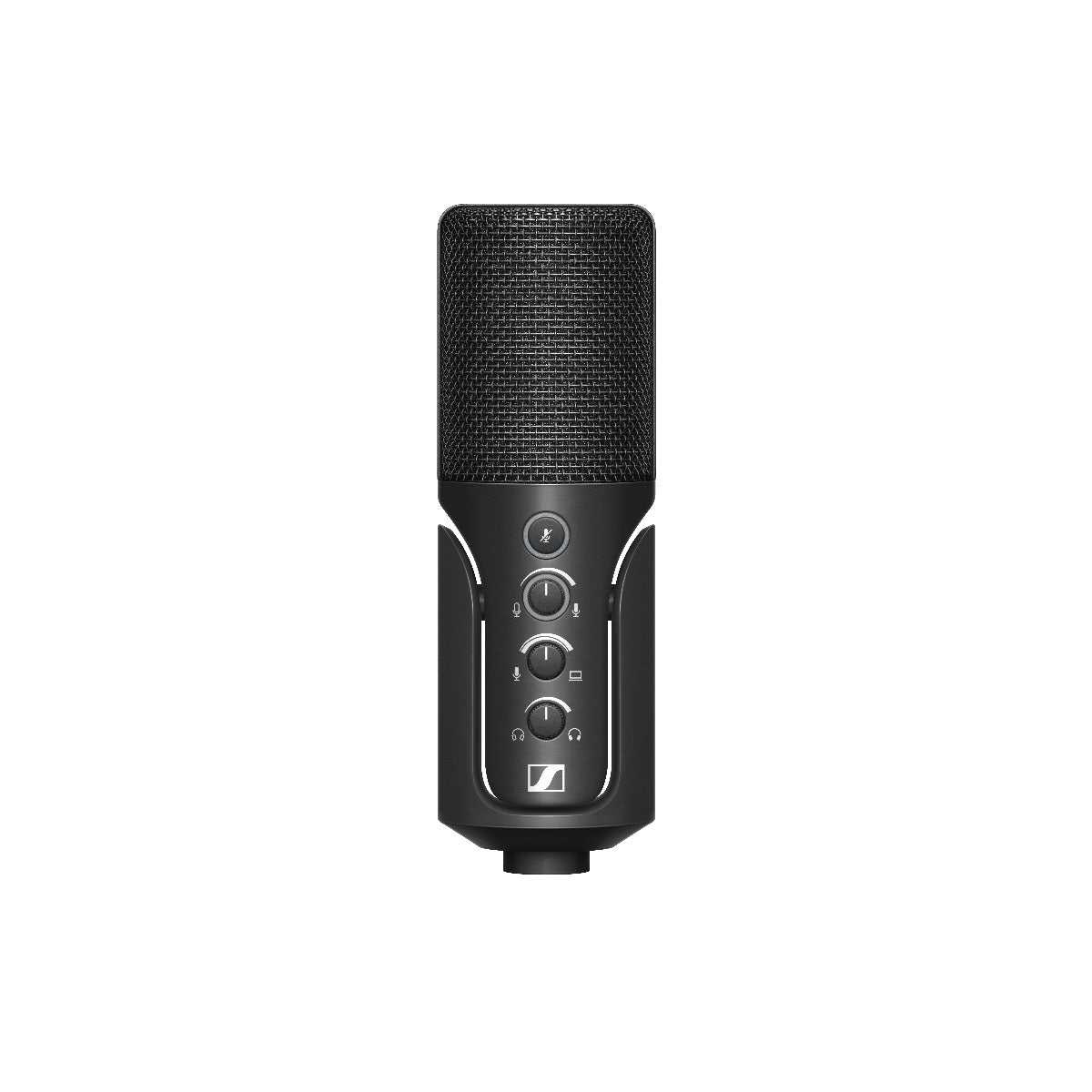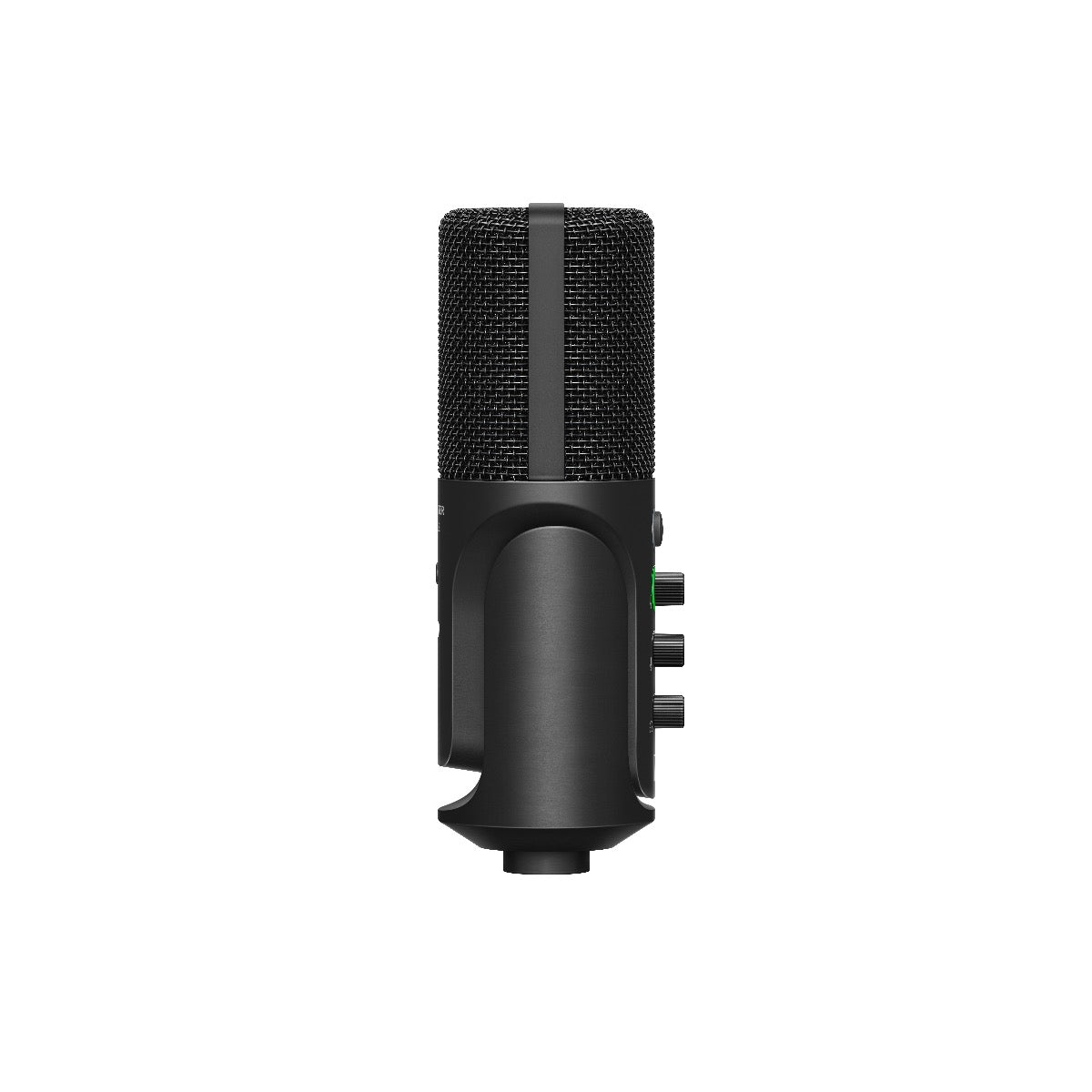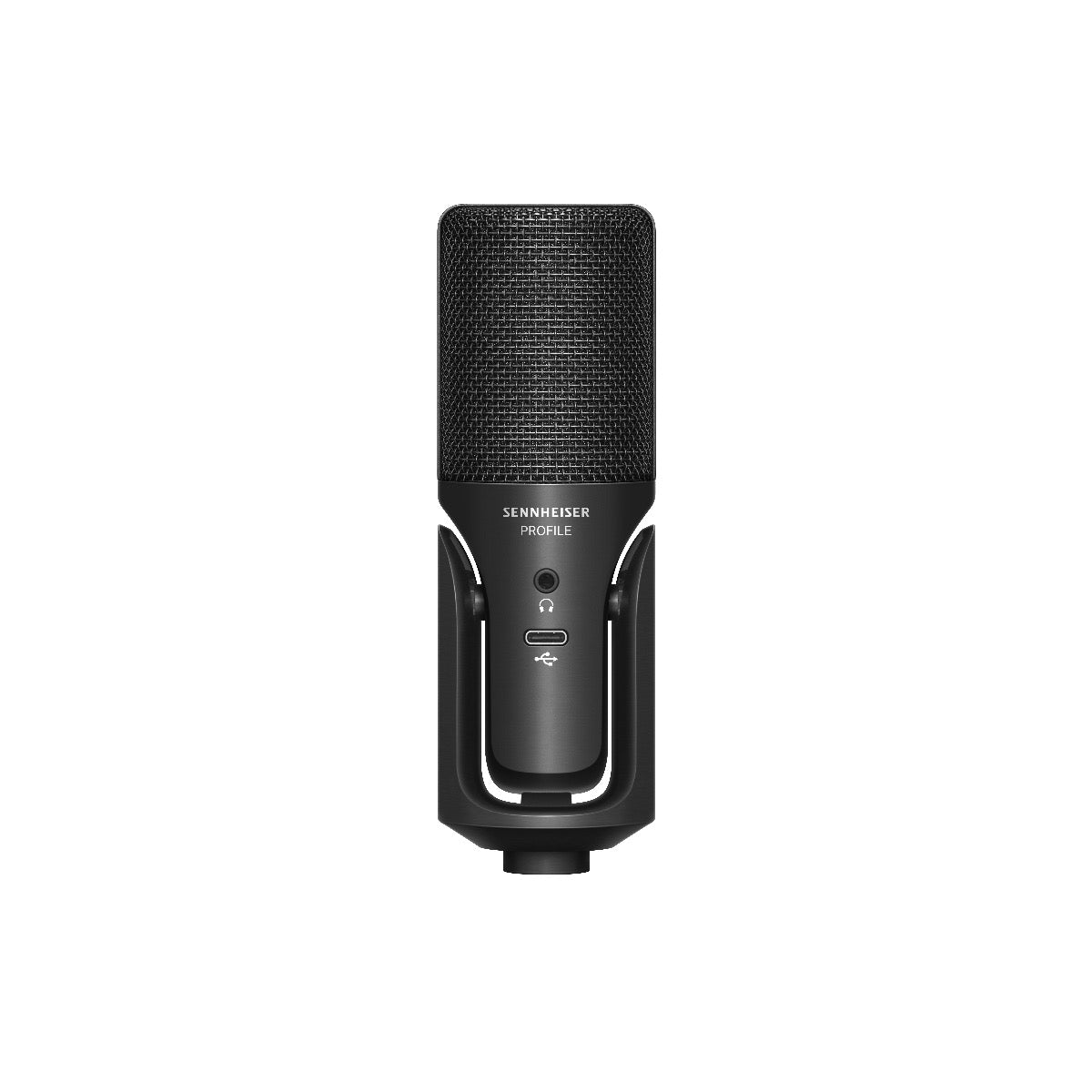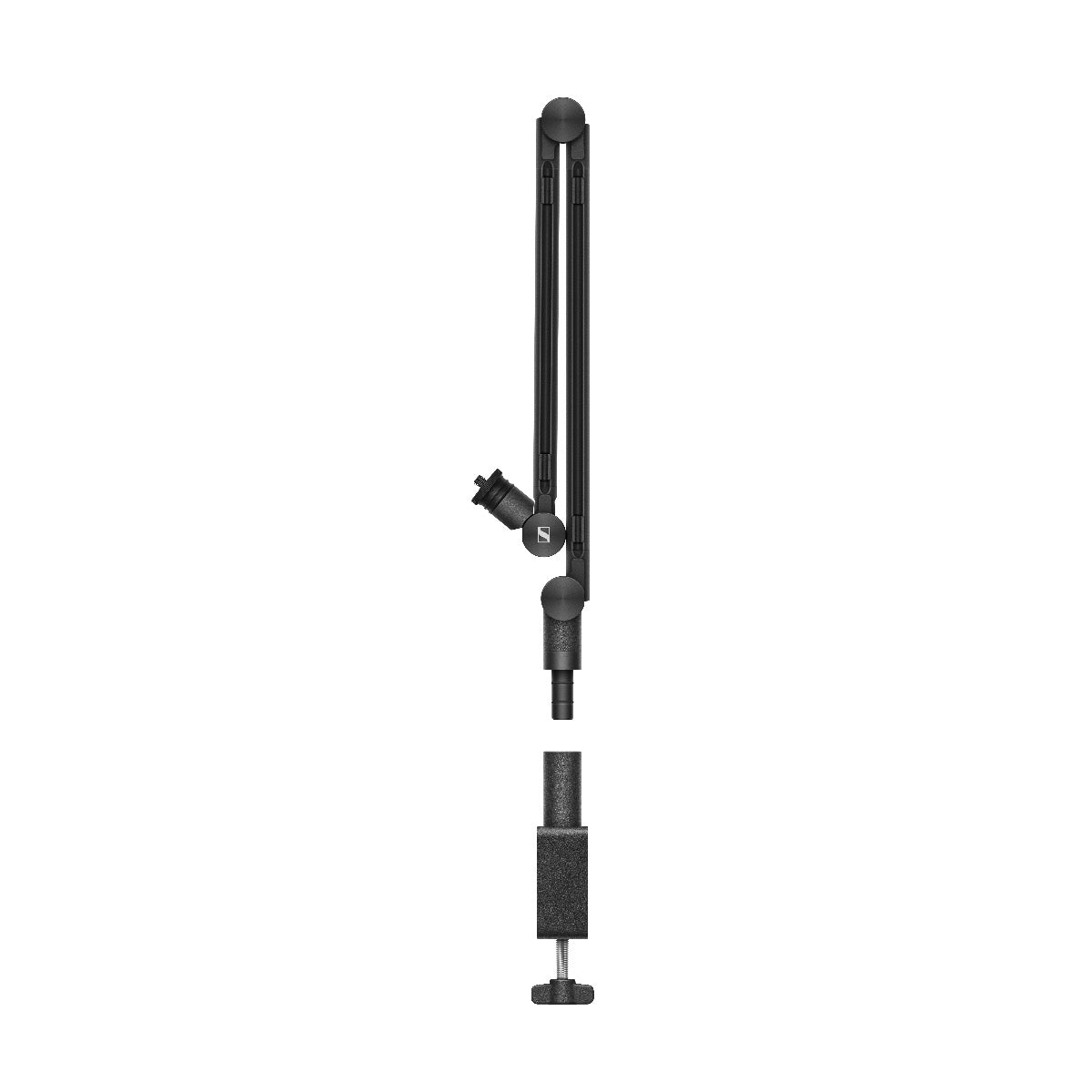 Sennheiser Profile USB Mic Streaming Set
The Profile USB Microphone is where performance meets accessibility. Featuring an award-winning German engineered cardioid condenser capsule, this USB-C powered mic is simple enough for users at any level and puts audio quality and design above all else. Created for Podcasting and Streaming, the Profile enables you to dial in your sound with three fundamental controls; Gain Control to adjust the level of the microphone, Mix Control to balance the microphone with your device audio, and Volume Control to set your headphone monitoring level. Rounding out the in-device features is a soft-touch mute button that allows for inaudible muting while recording or live streaming.
As any audio professional will tell you, recording quality is all about microphone placement, and the Profile makes placing your mic in the right spot easy and effective. The Profile features an adjustable tilt function with a self-locking joint so you can aim the mic directly towards the sound source. Depending on your needs, the Profile includes either a table stand for compact convenience or a 3-point self-locking boom arm for optimal positioning.
One simple connection puts you in control, right out of the box. Premium materials, solid metal construction, mountable the way you want it. The Profile USB Microphone is everything you need to record, stream, entertain, and inspire.
USB-C powered (MacOS/iPadOS/Windows/Android)
Cardioid condenser capsule for professional sound and off-axis rejection
Adjustable tilt function with self-locking joint for optimal positioning
Soft-touch mute button with LED ring to indicate when engaged
Gain control with LED ring to indicate power and audio clipping
Mix control for balancing microphone and device level
3.5 mm headphone output for audio monitoring
Headphone volume control
Robust metal housing and premium finish
Profile Streaming Set includes microphone, boom arm with integrated cable management, 3 m USB-C cable, and mic pouch
Plug-and-play simplicity
We understand that setting up a podcast session or live stream can be overwhelming but capturing pristine audio doesn't have to be. With the Profile, one simple connection is all you need to achieve the sound you're looking for. Powered by USB-C, the Profile puts audio quality and ease-of-use first without the need for an interface or complex software. Your device will automatically recognize the Profile, truly making it a plug-and-play experience.
The sound you're looking for
If you're just getting started or you're a seasoned pro looking to simplify your setup, the Profile delivers a natural, warm sound that accentuates the body and presence of the human voice. Built around a German engineered capsule, this cardioid condenser microphone provides a sound that will impress both you and your audience, right out of the box. And to ensure you're getting the best sound the multi-function LED ring turns from green to orange to indicate when your signal is too hot.
Control at your fingertips
Don't get us wrong, software has its place… but the ability to control your sound with the twist of a dial makes all the difference when you're in the moment. Gain Control allows you to adjust the sensitivity of the microphone, effectively setting the level for your session. Mix Control allows you to balance the levels between your microphone and your device audio so you can monitor what matters to you. The dedicated Volume Control gives you quick access to easily adjust your headphone level while a soft-touch mute button allows you to silence your microphone discreetly.
Form and function
Quality audio is all about microphone placement. The Profile Streaming Set features a boom arm with a sleek and modern design, ideal for on-camera applications. Integrated cable management and an included 3 m USB-C cable provide flexibility with positioning and help to remove clutter from your workspace. For best results, place the Profile within 6" of the sound source to ensure clarity and warmth in your sound.
SKU
SEN-PROFILESET
Vendor
Sennheiser
Included From Manufacturer
Profile Mic
USB-C Cable
Boom arm
Mic pouch
Quick guide
Mic Style
Desktop
Mic Type
Condenser
Mpn
700100
Wired Wireless
Wired
Frequency Response
20 to 20,000 Hz
Polar Pattern(s)
Cardioid
Recommended Uses
Podcasting, Streaming, Voiceover
SENNHEISER'S LIMITED PRODUCT WARRANTY
The service policies and warranty statements on this page are relevant for all Sennheiser products and Sennheiser distributed brands. Sennheiser Electronic Corporation (referred to as SEC or Sennheiser for the duration of this document) warrants to the original purchaser that the product purchased will be free of defects related to manufacturing, parts, materials, and workmanship under normal and accepted use. Conditions under which the manufacturer's limited product warranty statement is no longer valid can be found below. Sennheiser offers a worldwide warranty on its products though it is strongly encouraged that all warranty returns be sent to the customer's local Sennheiser Authorized Service Center.
This limited product warranty is SEC's only warranty and the customer's only remedy concerning the product. All other representations, warranties or conditions, expressed or implied, written or oral, including but not limited to any warranties or guarantees of merchantability, fitness for a particular purpose, or non-infringement, are expressly excluded. As a result, except as set forth in the previous and following paragraphs, the product is sold "as-is" and the customer is assuming the entire risk as to the product's suitability to their needs, its quality and its performance.
Sennheiser Products: 2 Years
Wired Evolution Products: 10 Years
Neumann Products: 1 Year
Refurbished Products: Carry the standard warranty**
** Remanufactured product warranties are only valid when purchased from an authorized Sennheiser reseller. Excludes any remanufactured Headphone, TeleCom Headset, or Bluetooth product, which carry a 90-day warranty. Out of warranty TeleCom headset replacements have a 1 year warranty.
Ground shipping is FREE for all orders $99 and up.