Skip product carousel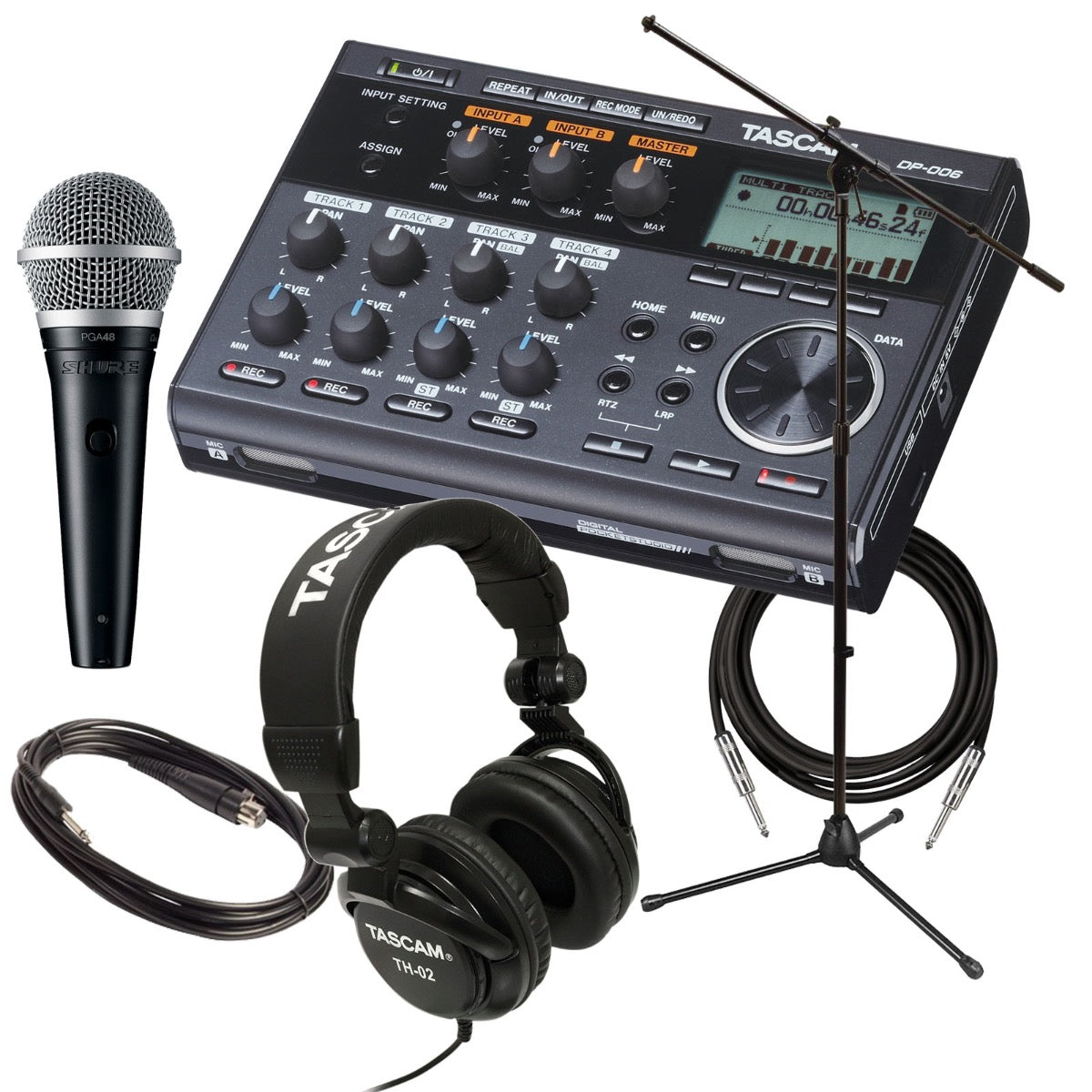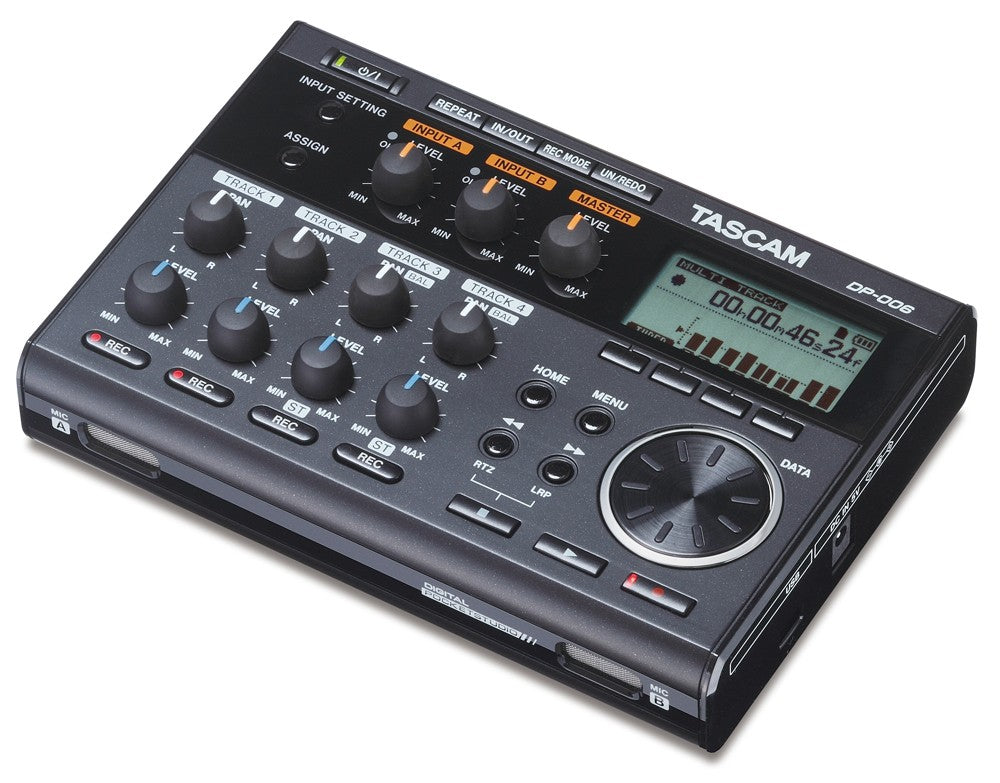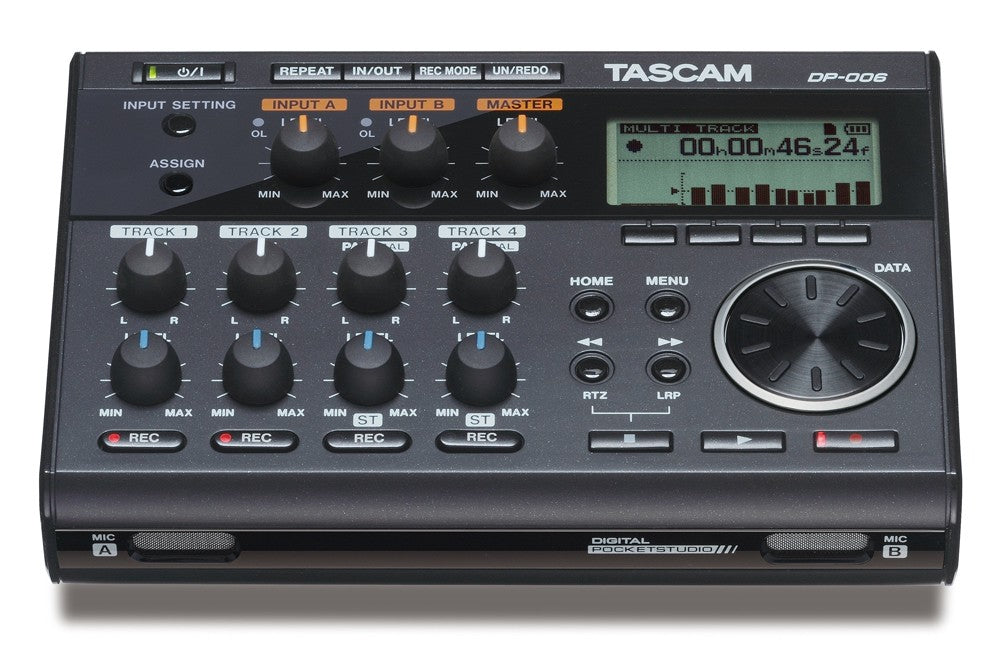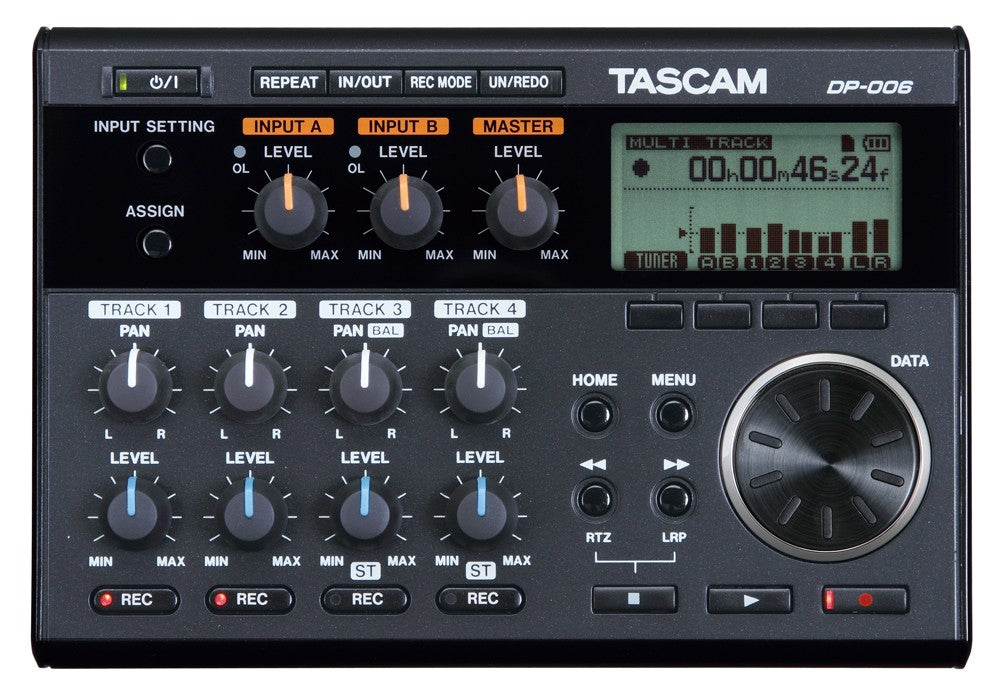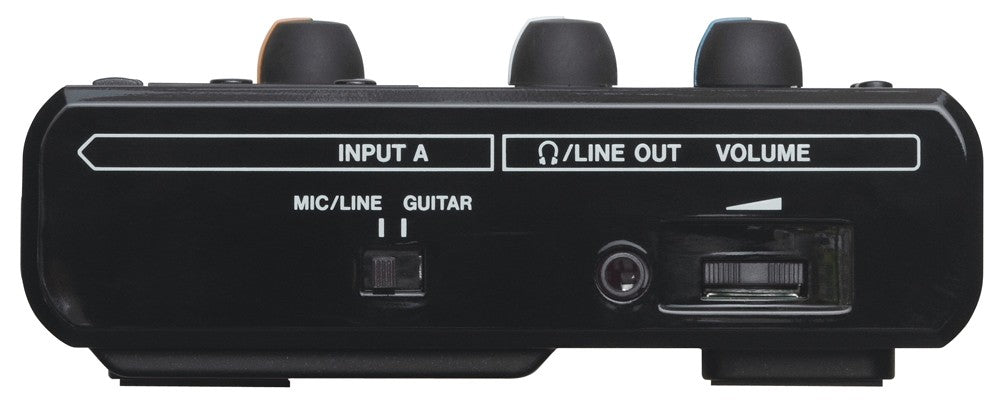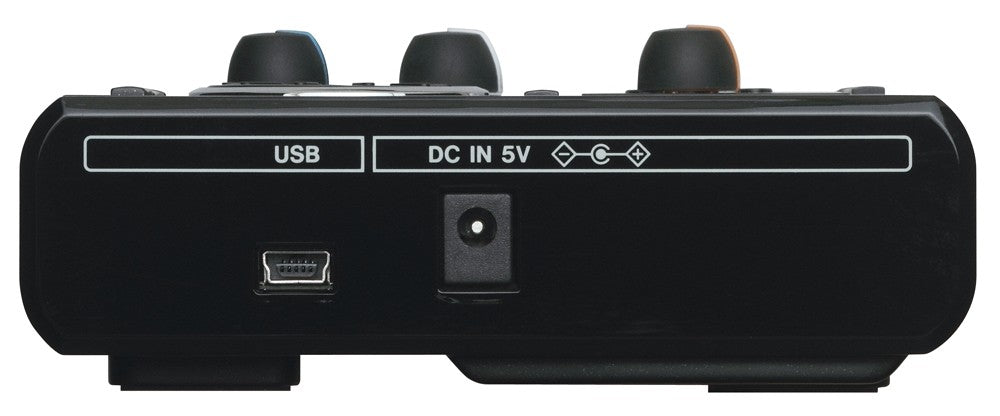 TASCAM DP-006 Pocketstudio Multitrack Recorder STUDIO PAK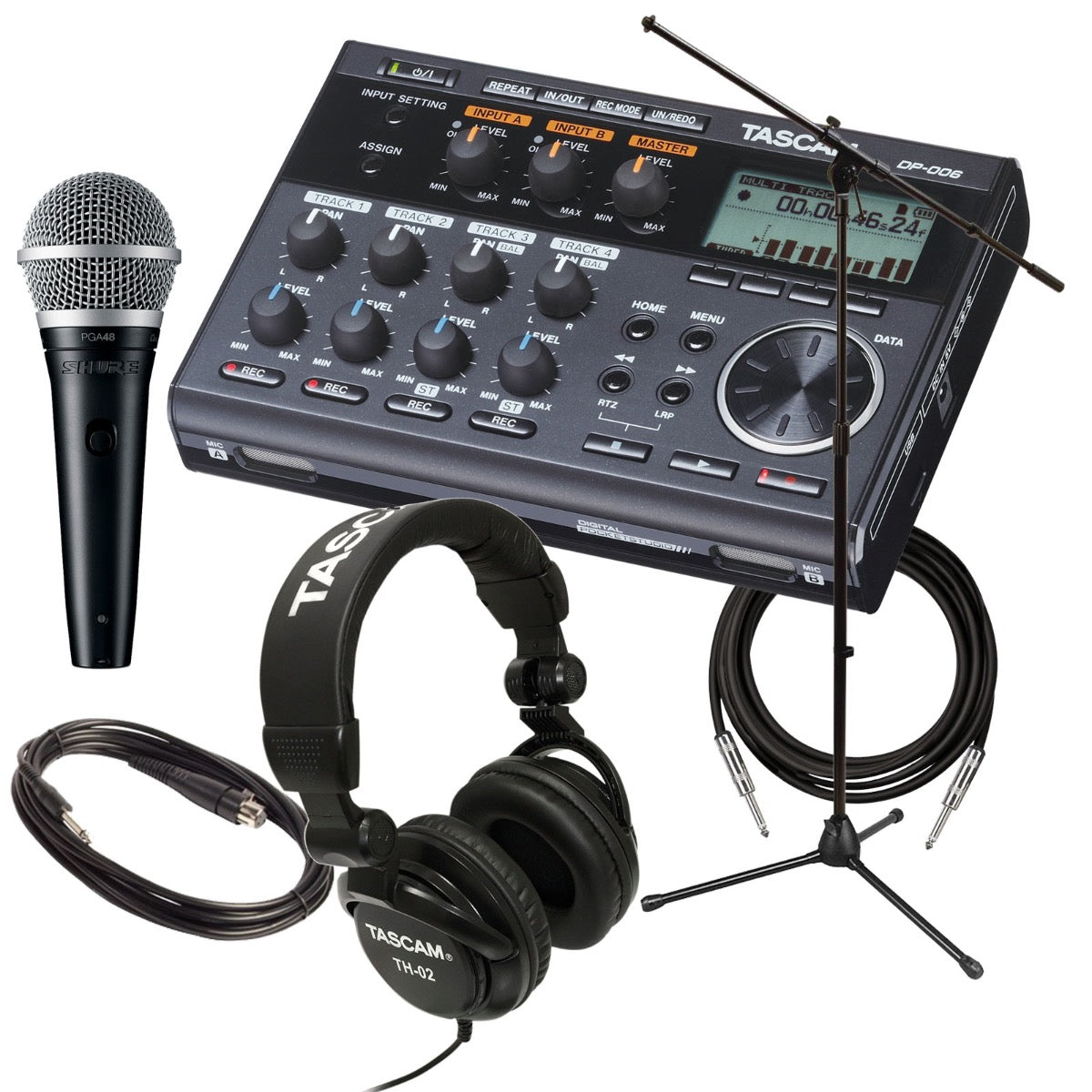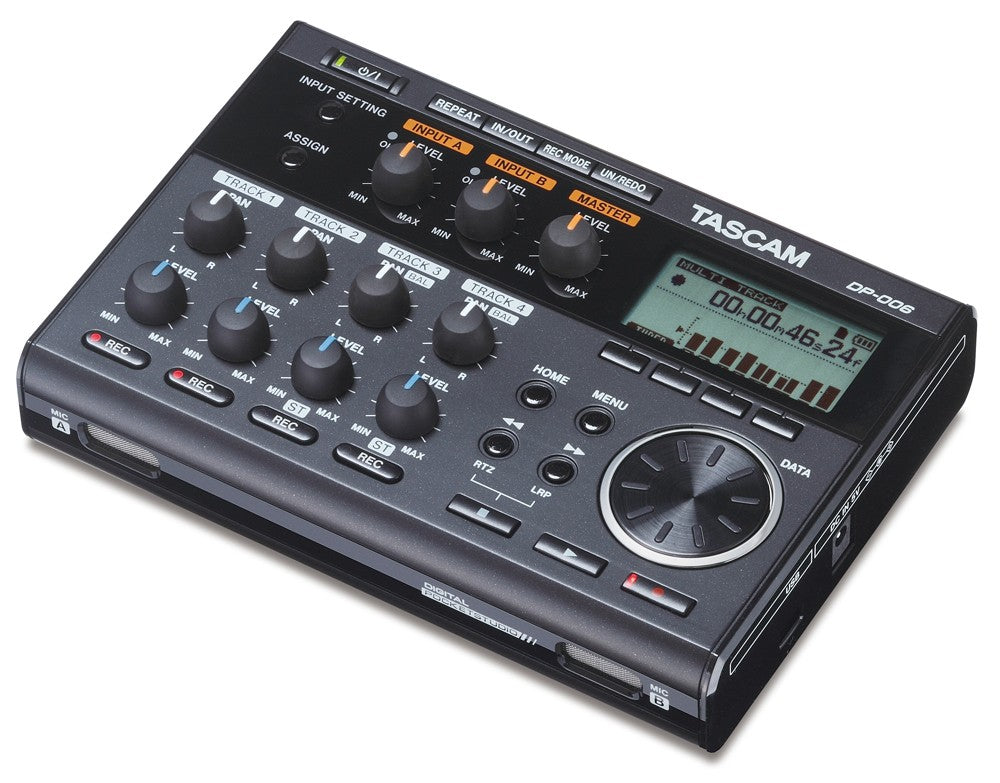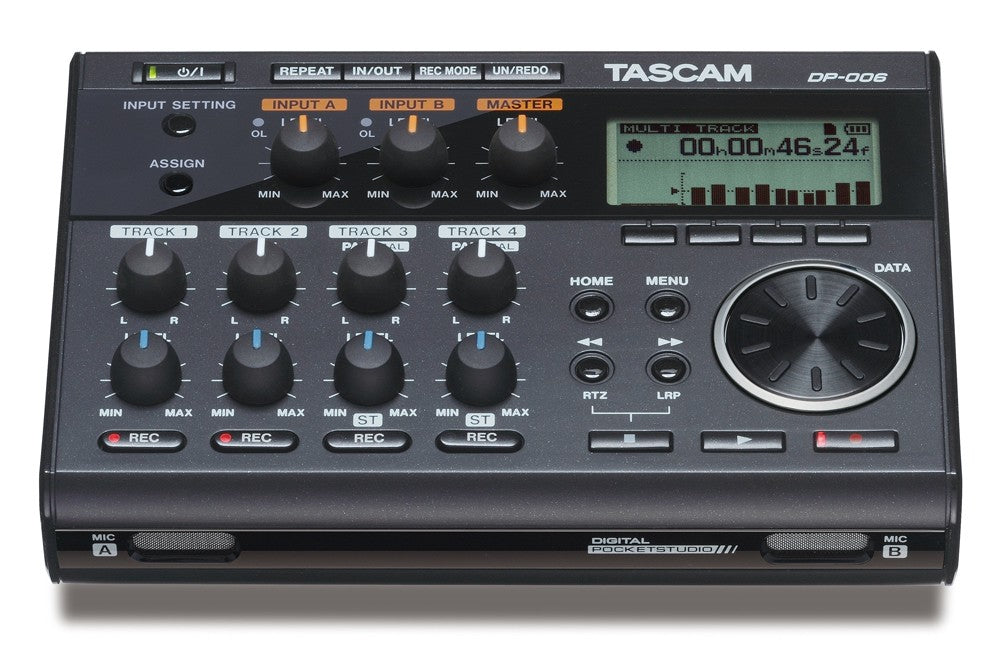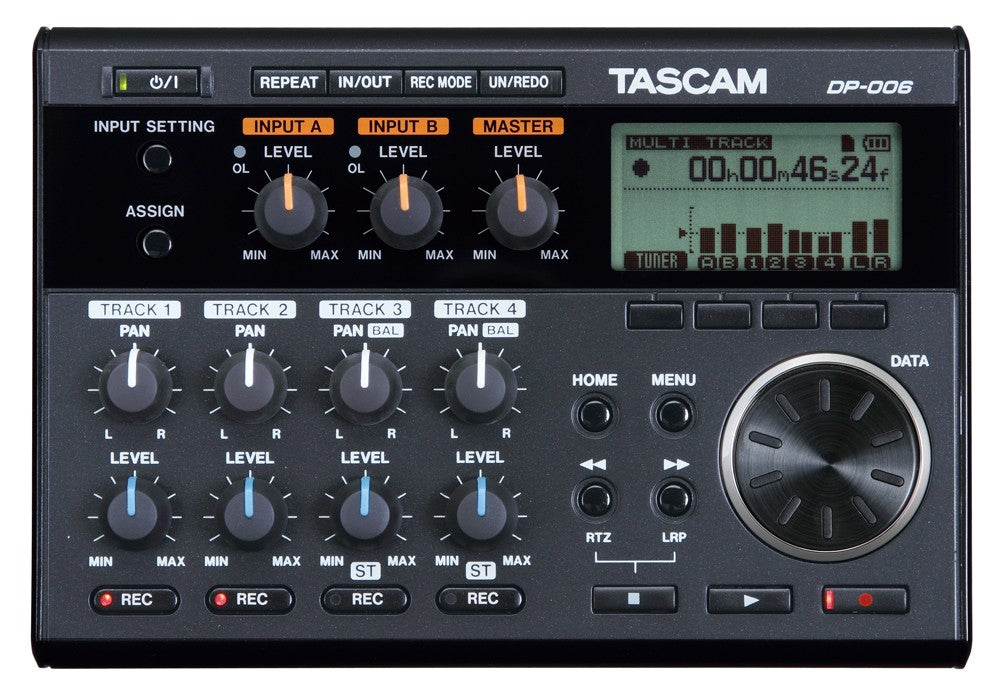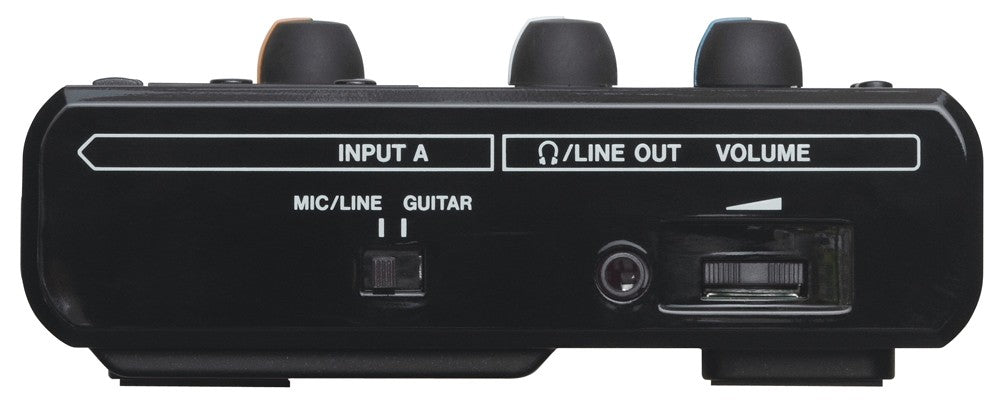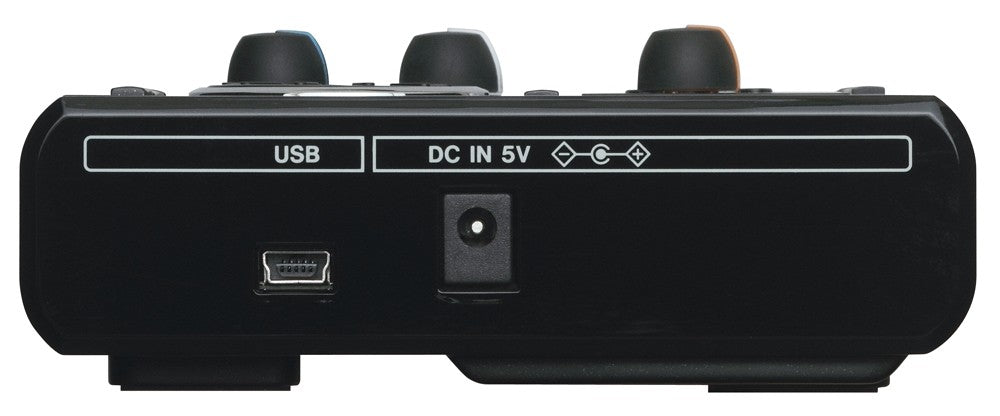 TASCAM DP-006 Pocketstudio Multitrack Recorder STUDIO PAK
5 items included
This Kraft Music Bundle Includes
$264.99
Regular price
$306.93
You Save $41.94
Click on a product to view more details.
Battery-Powered Compact Multi-Track Recorder
Song ideas can happen anywhere. With the DP-006, you'll be ready. Jot down ideas for your songs using these professional sounding multi-track recorders. For extra battery life, you can add TASCAM's BP-6AA external battery pack.
Built-In High-Quality Stereo Condenser Microphones
The DP-006 has two condenser microphones built into the front of the unit. Record vocals or acoustic guitar anytime without the need for extra equipment or set-up time. TASCAM carefully chose the best sounding microphones for our recorders. Modeled after the top-selling DR series microphones, you can be assured high-quality sound. The DP-006 even includes a tripod mount for versatile set-up and placement.
Simple, Easy-to-Use Interface - Designed Like an Analog Cassette MTR
The DP-006 is optimally designed for on-the-spot recording. No unnecessary features were included that might complicate the recording to ensure easy functionality, and dedicated knobs make recording faster than digging through menus. Designed with Portastudio functionality, Tascam POCKETSTUDIOs are the easiest songwriting scratchpads you can buy.
Ultra Light Weight Design - Carry It With You Everywhere
The DP-006 features an ultra light-weight design to ensure portability. It weighs a mere 13 oz (without AA batteries)
Tuner and Metronome Included
The DP-006 also includes a fully functioning chromatic tuner and a metronome. Stay on-time and in-tune without the need for any extra gear.
Two Analog Inputs for External Microphones and Electric/Acoustic Guitar
The DP-006 provides two inputs with 1/4" jacks, these terminals provide to connect an external microphone, an acoustic-electric guitar and a line-level device like a synthesizer. Cables sold seperately allow you to connect an iPad or other sound device.
Record to SD/SDHC Card (up to 32GB) With High-Speed Data Transfer via USB2.0
Record to widely available SD/SDHC card media (4GB card included). In addition, you can connect to PCs via USB2.0 for high-speed data transferring. All song ideas can be transferred via USB or SD card readers to and from the units at any point in the recording process. Files can be used in DAW software for further editing and production.
Quickly Fix/Re-record Tracks with the UNDO/REDO Function
Fix performance errors using the Undo and Redo functions. Instant Undo frees you to try new ideas without worrying about erasing your last take.
File Import and Export by Wav Format
The DP-006 supports file import/export by Wav format. Also, mono file and stereo file are available. This feature offers various advantages. For example, at first, you import an instrumental song which created by a DAW. Then, your ideas capture by the DP-006. After recording, these ideas can export from your The DP-006, you can be edit and mix raw song data and recorded data on your DAW.

SKU
TAS-DP006STP
Vendor
TASCAM
Included From Manufacturer
USB Cable
4GB SD Card
AA Battery x4
Max Sample Bit
44.1 kHz / 16-bit
Mpn
DP-006
Batteries
Four AA batteries (Alkaline or nickel-metal battery)
File Formats Supported
WAV
Audio Inputs
2 x 1/4" TS
Audio Outputs
1/8" Headphone Out
Maximum Storage Capacity
32 GB
Microphones
Omni-directional condenser microphone x 2
Power Adaptor
AC adapter (TASCAM PS-P520, sold separately)
Product Weight
12.7oz (Without Batteries)
Recording Format Details
.Wav (16bit/44.1kHz)
Reference Speaker
No
Stand Mountable
Yes
Storage Format Details
SD card(512MB-2GB)
SDHC card(4GB-32GB)
Storage Format
SD Card
Number of Tracks
6
USB Functionality
File Transfer/Storage
Width
6.1"
Depth
4.21"
Height
1.63"
TASCAM/TEAC Limited Warranty
This warranty gives you specific legal rights, and you may also have other rights which vary from state to state. This warranty is only valid within the country the unit was originally purchased.
Except as specified below, this warranty covers all defects in material and workmanship in this product. The following are not covered by the warranty:
Damage to or deterioration of the external cabinet.
Damage resulting from accident, misuse, abuse, or neglect.
Damage resulting from failure to perform basic daily maintenance and/or calibration, or otherwise resulting from failure to follow instructions contained in your owner's manual.
Damage occurring during shipment of the product (claims must be presented by the carrier).
Damage resulting from repair or attempted repair by anyone other than TEAC or an authorized TASCAM service station.
Damage resulting from causes other than product defects, including lack of technical skill, competence, or experience of the user.
Damage to any unit which has been altered or on which the serial number has been defaced, modified, or removed.
This warranty may be enforced only by the original purchaser.
All parts except heads and disk drives are warranted for one (1) year from the date of original purchase for products not used for commercial purposes. For products used commercially, the warranty is ninety (90) days for magnetic heads & optical pickups, one (1) year for other parts, & ninety (90) days for labor.
TASCAM will pay all labor and material expenses for items covered by the warranty. Payment of shipping charges is discussed in the next section of this warranty.
Your unit must be serviced by an authorized TASCAM service station in the United States. (This warranty is not enforceable outside the U.S.) If you are unable to locate an authorized TASCAM service station in your area, please contact TASCAM. TASCAM either will refer you to an authorized service station or instruct you to return the unit to the factory.
Whenever warranty service is required, you must present both the original dated sales receipt and this warranty statement as proof of warranty coverage.
You must pay any shipping charges if it is necessary top ship the product for service. However, if the necessary repairs are covered by the warranty, we will pay return surface shipping charges to any destination within the United States.
Any implied warranties, including warranties of merchantability and fitness for a particular purpose, are limited in duration to the length of this warranty.
TEAC's liability for any defective product is limited to repair or replacement of the product, at TEAC's option. TEAC shall not be liable for:
Damages bases upon inconvenience, loss of use of the product, loss of time, interrupted operation or commercial loss
Any other damages, whether incidental, consequential or otherwise
Some states do not allow limitations on how long an implied warranty lasts and/or do not allow the exclusion or limitations of incidental or consequential damages, so the above limitations and exclusions may not apply to you.
Ground shipping is FREE for all orders $99 and up.