Skip product carousel
Special Offer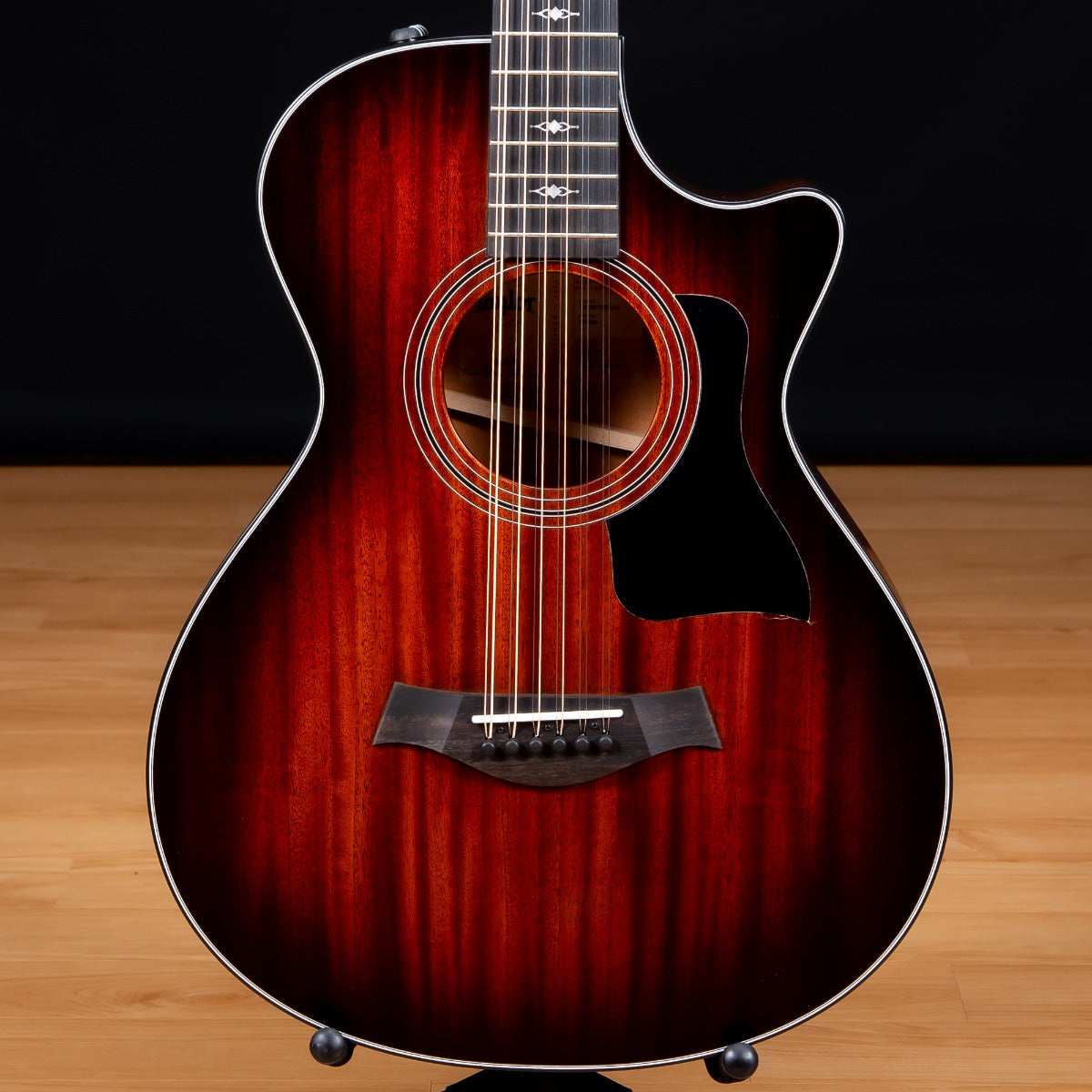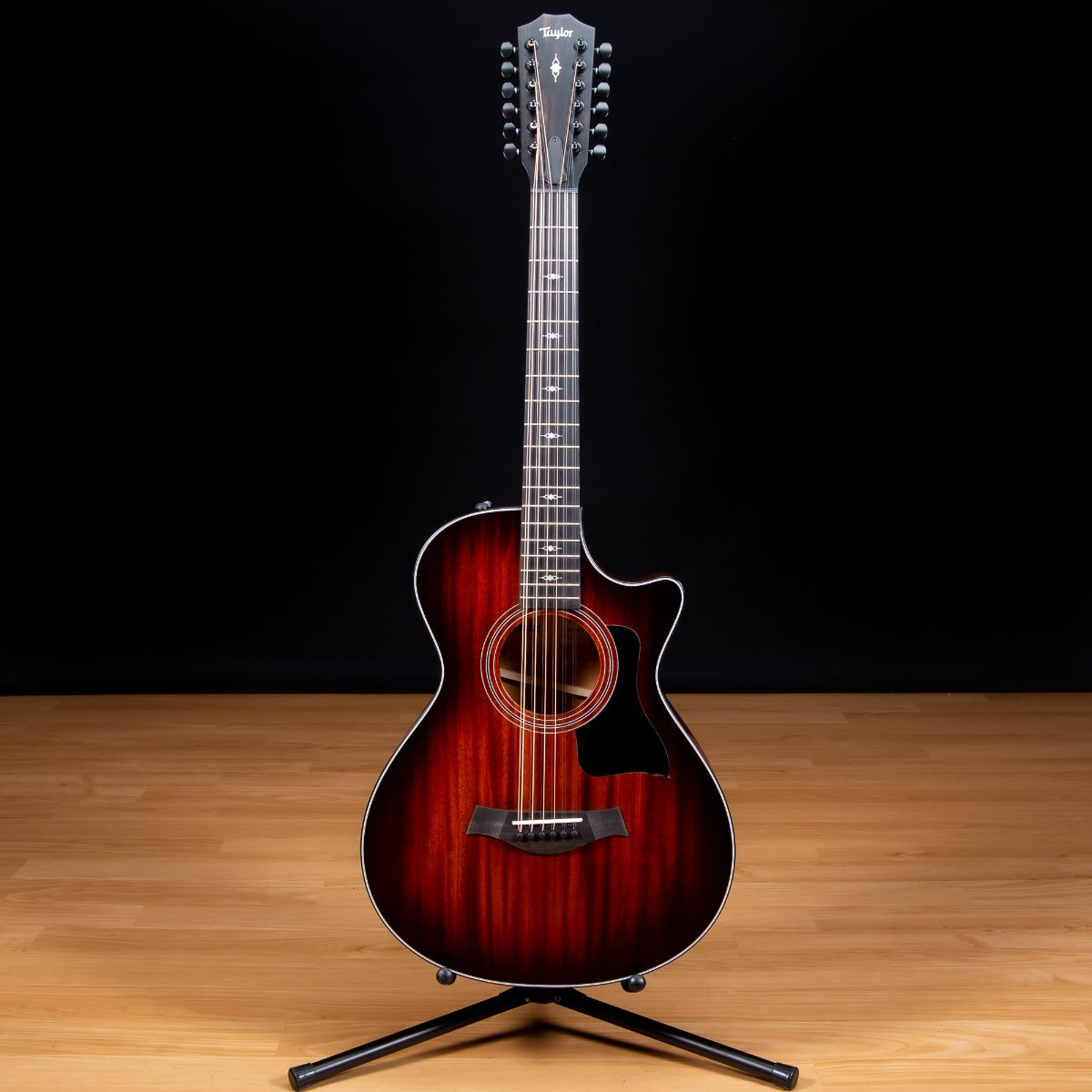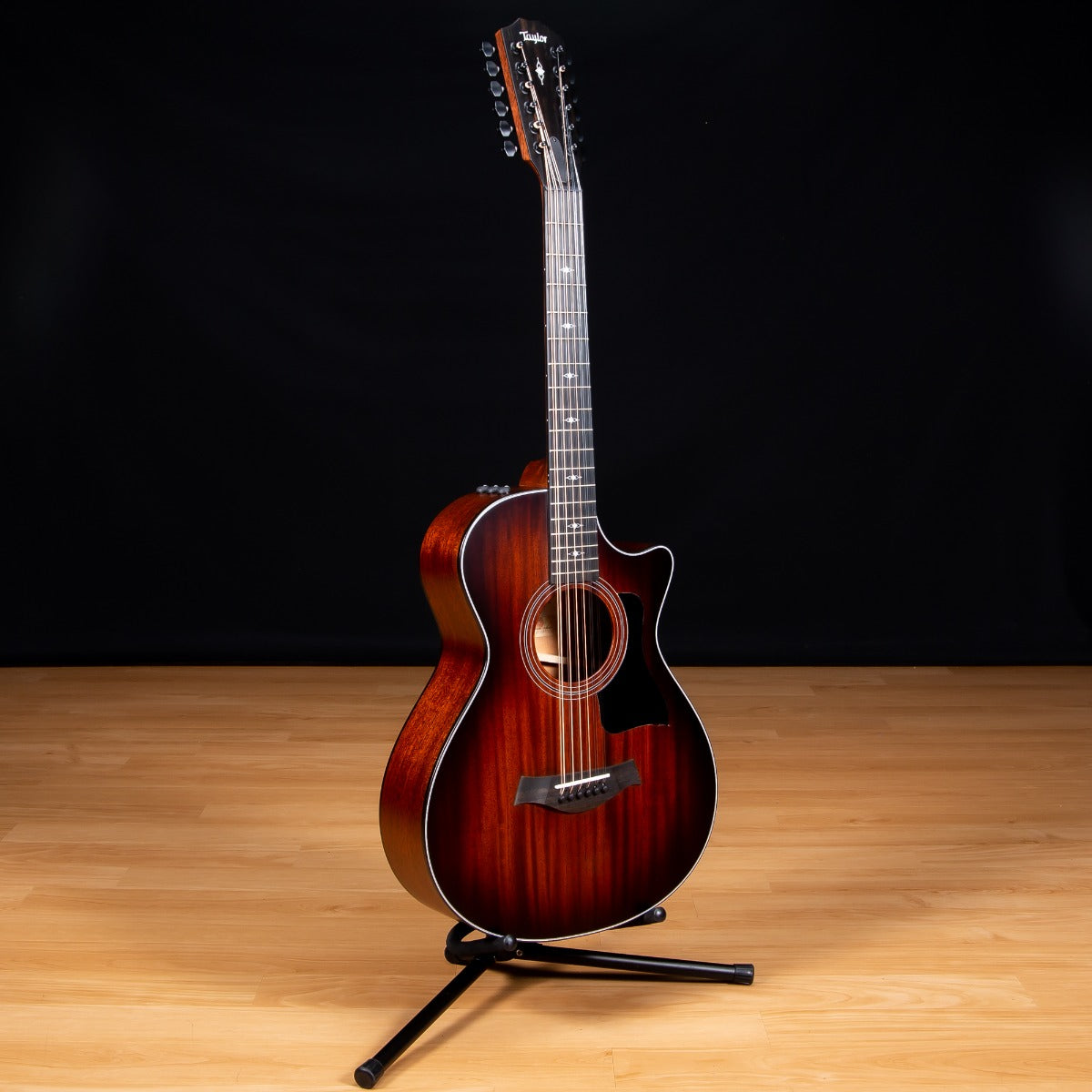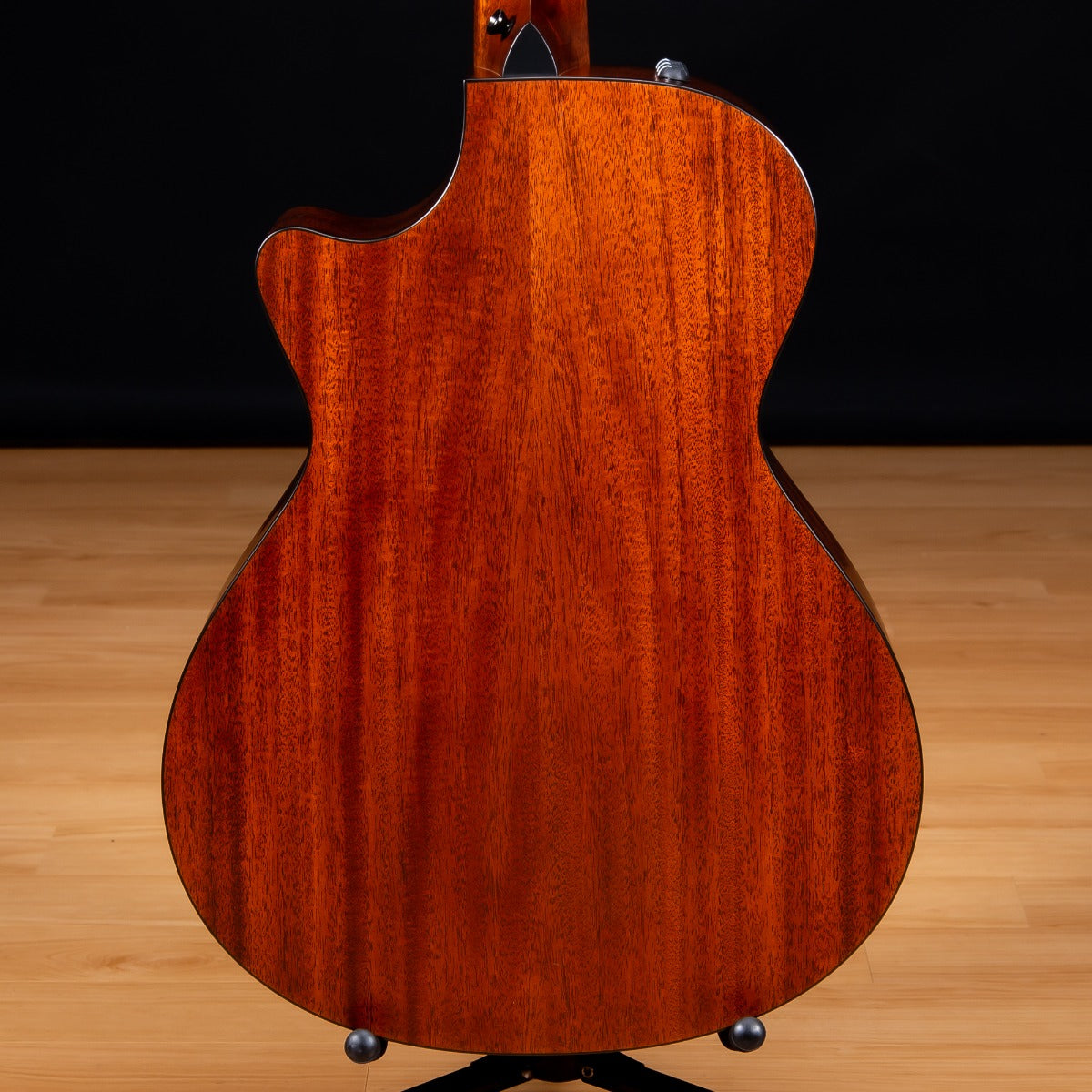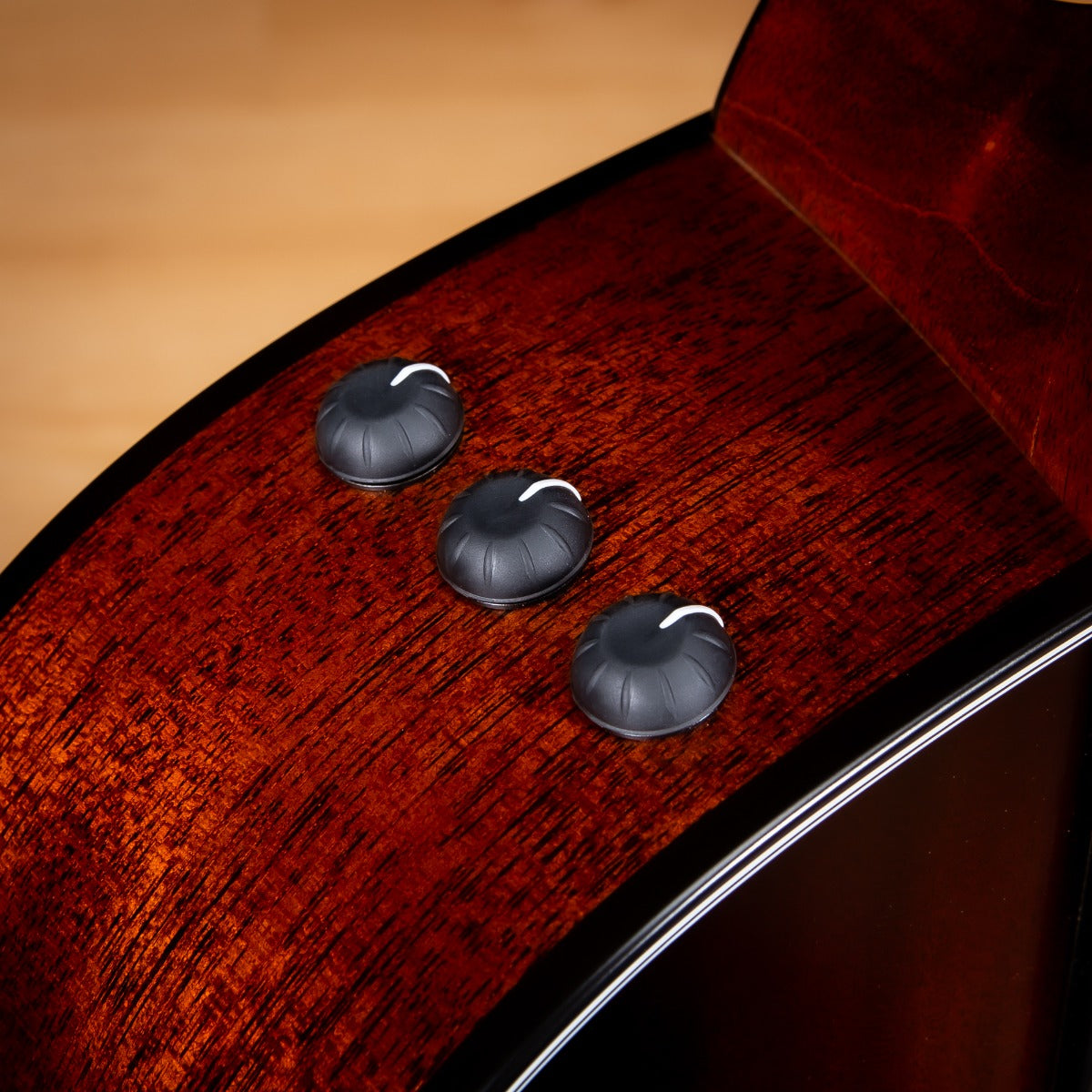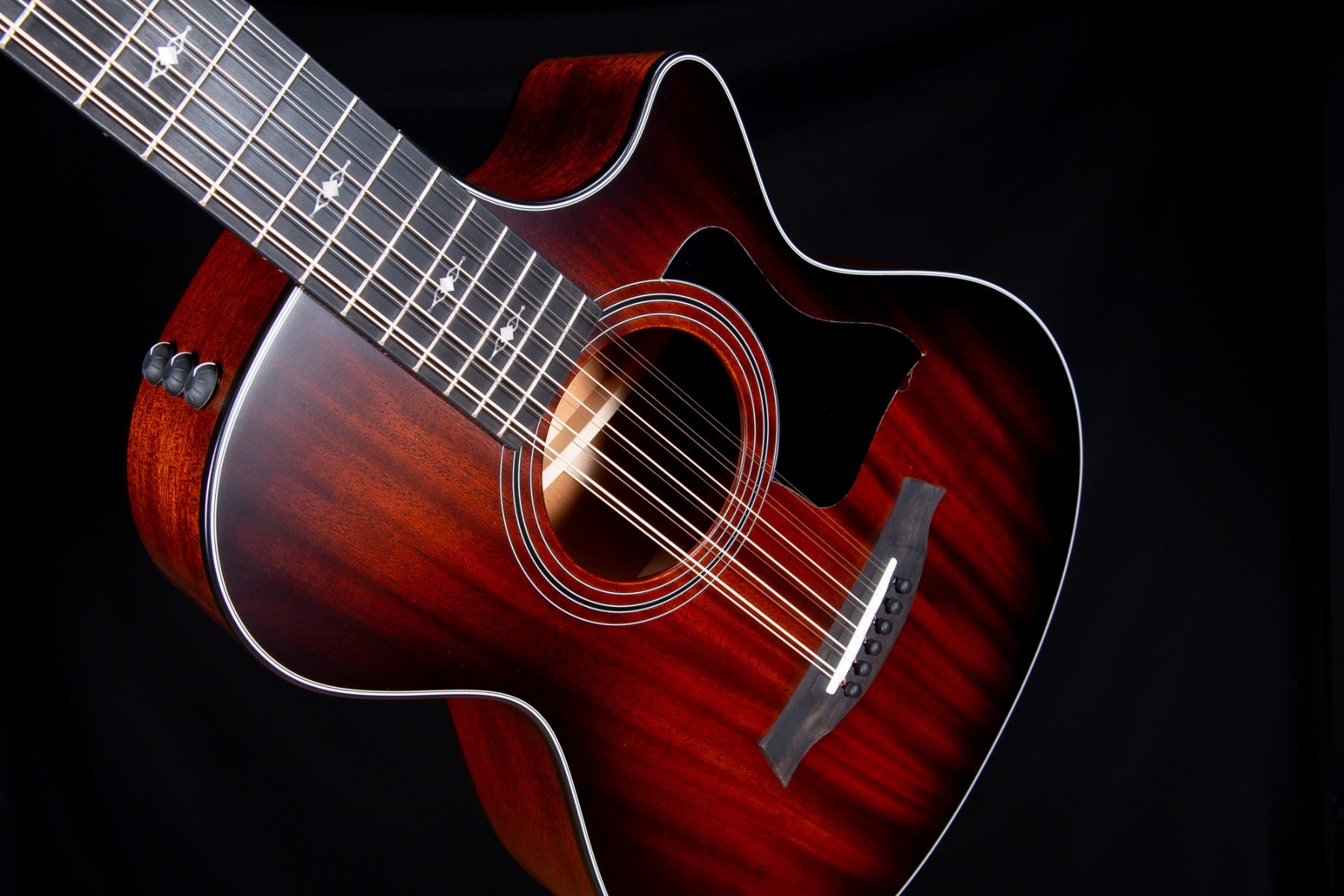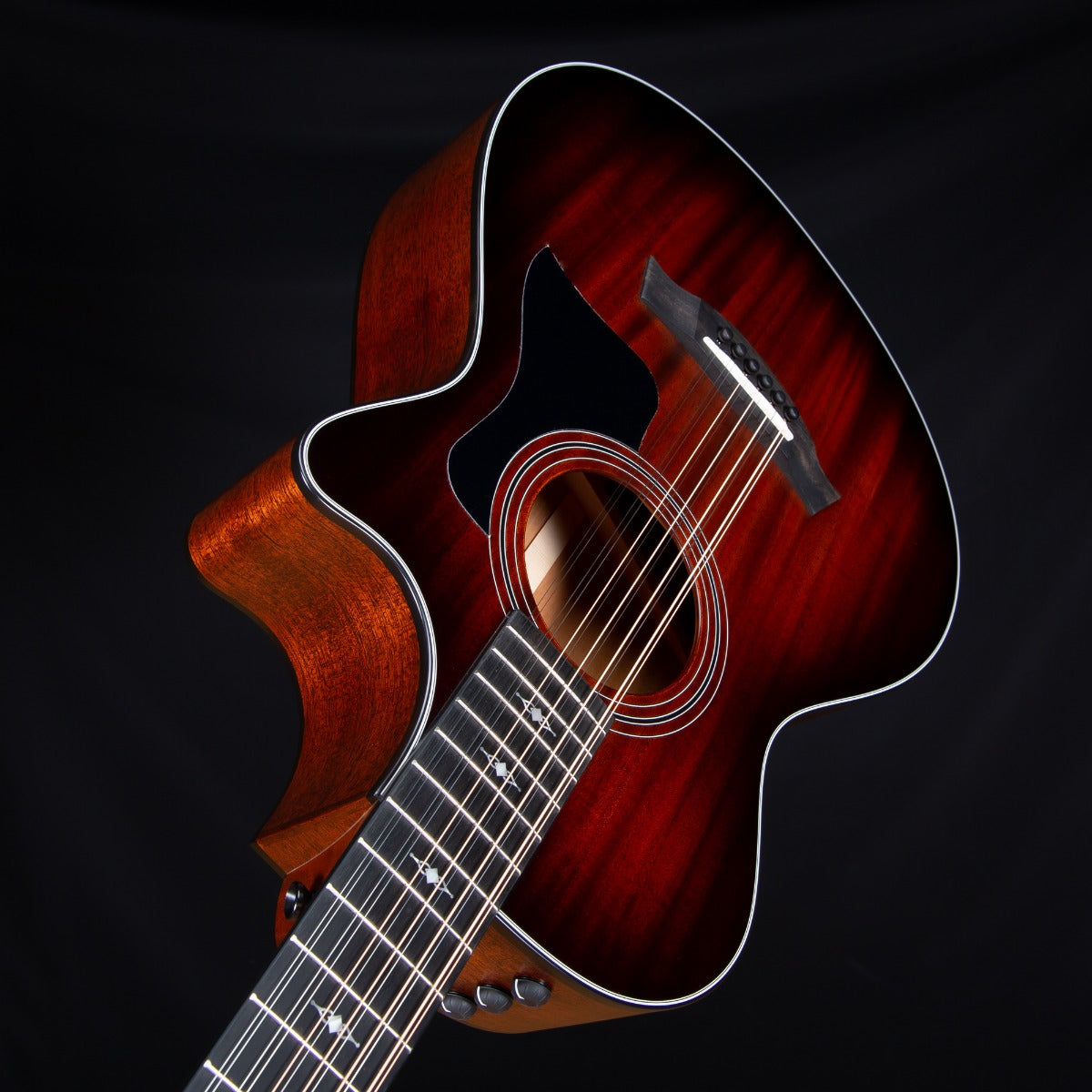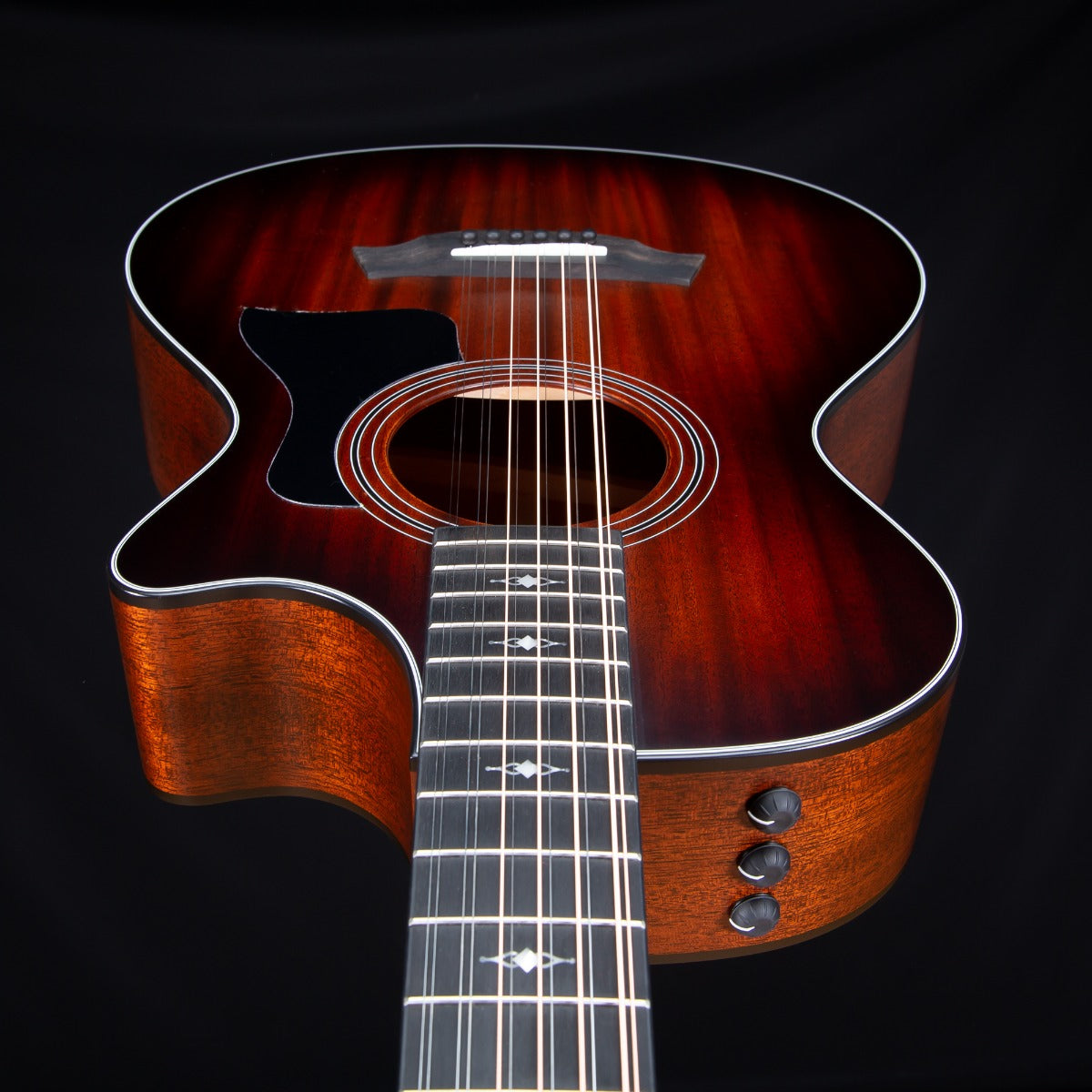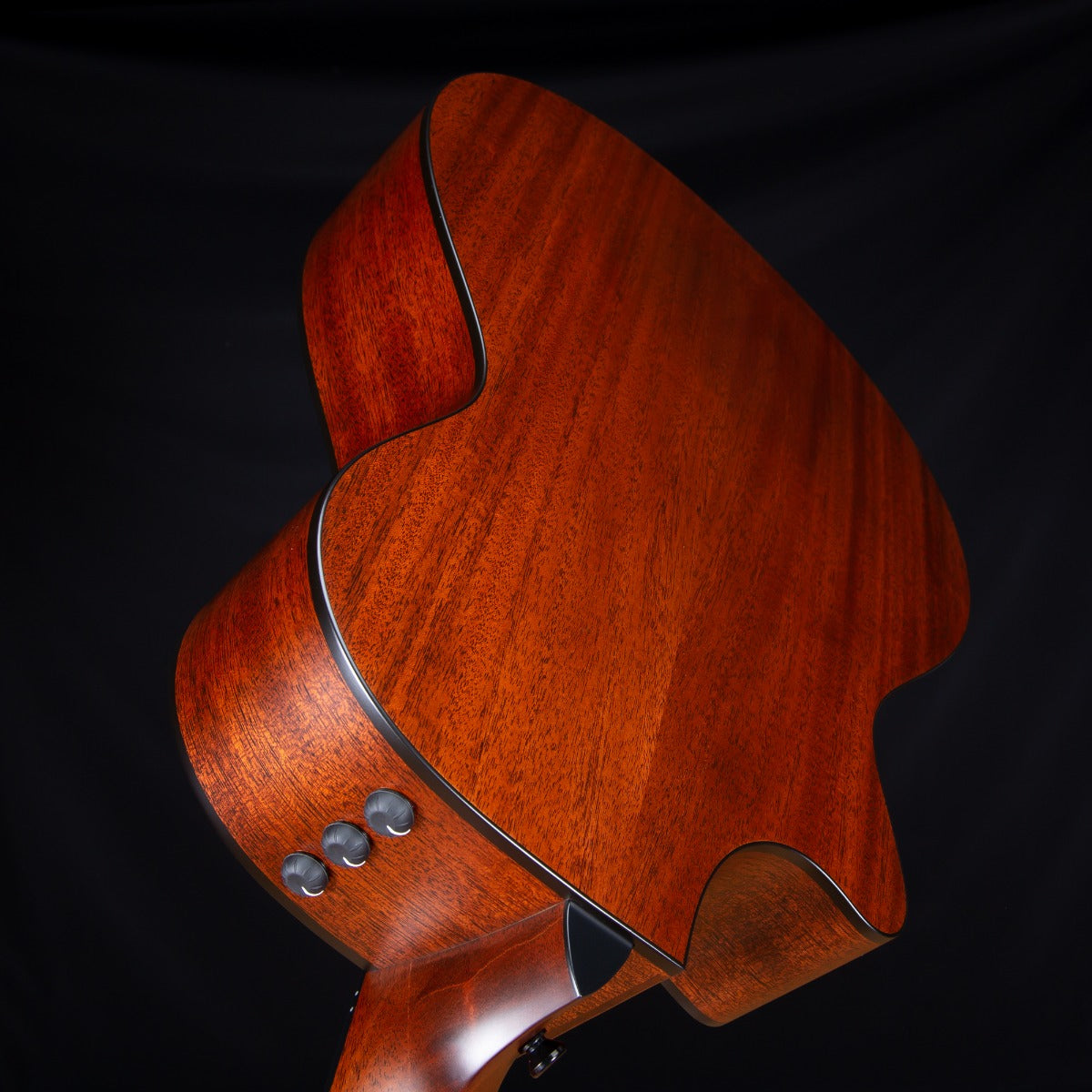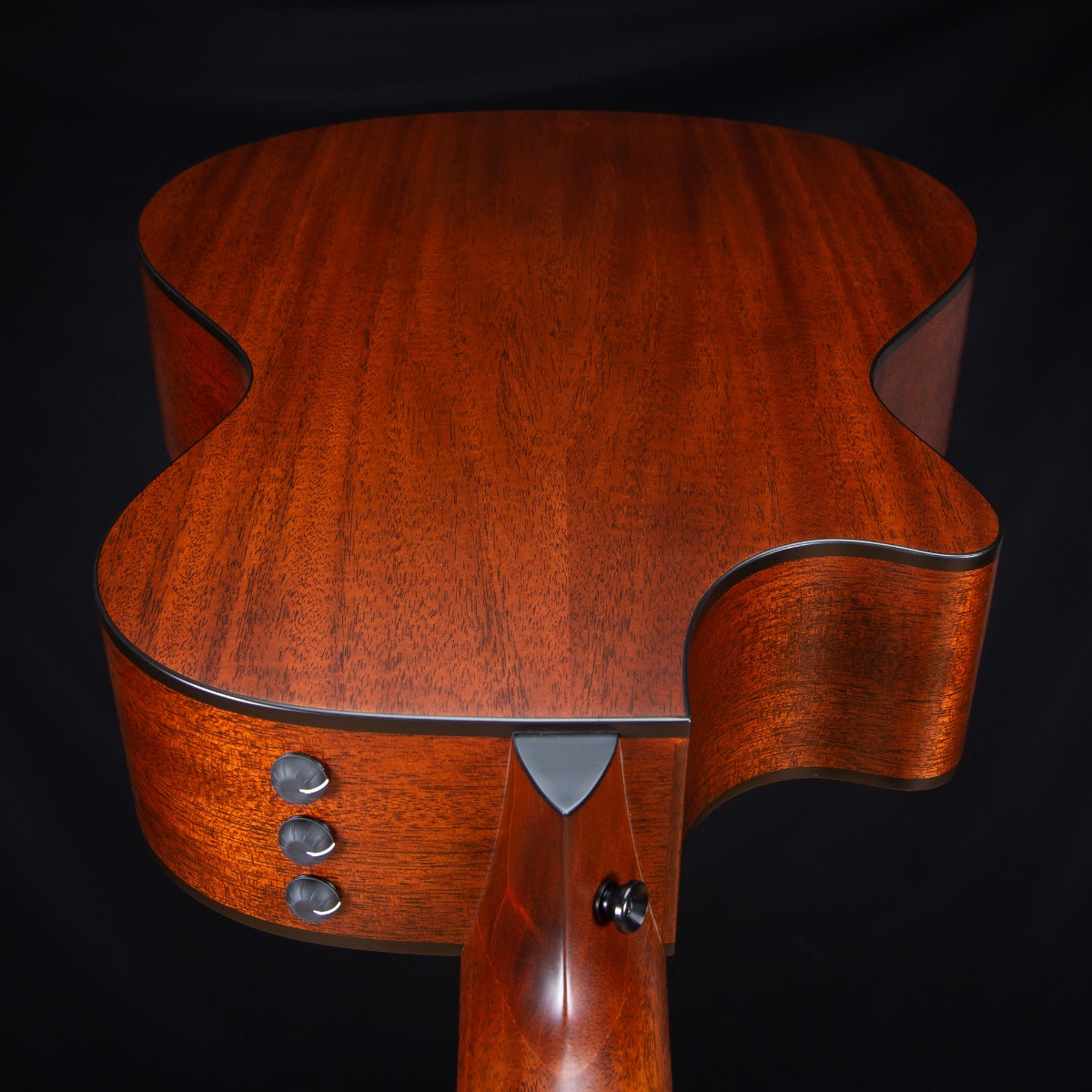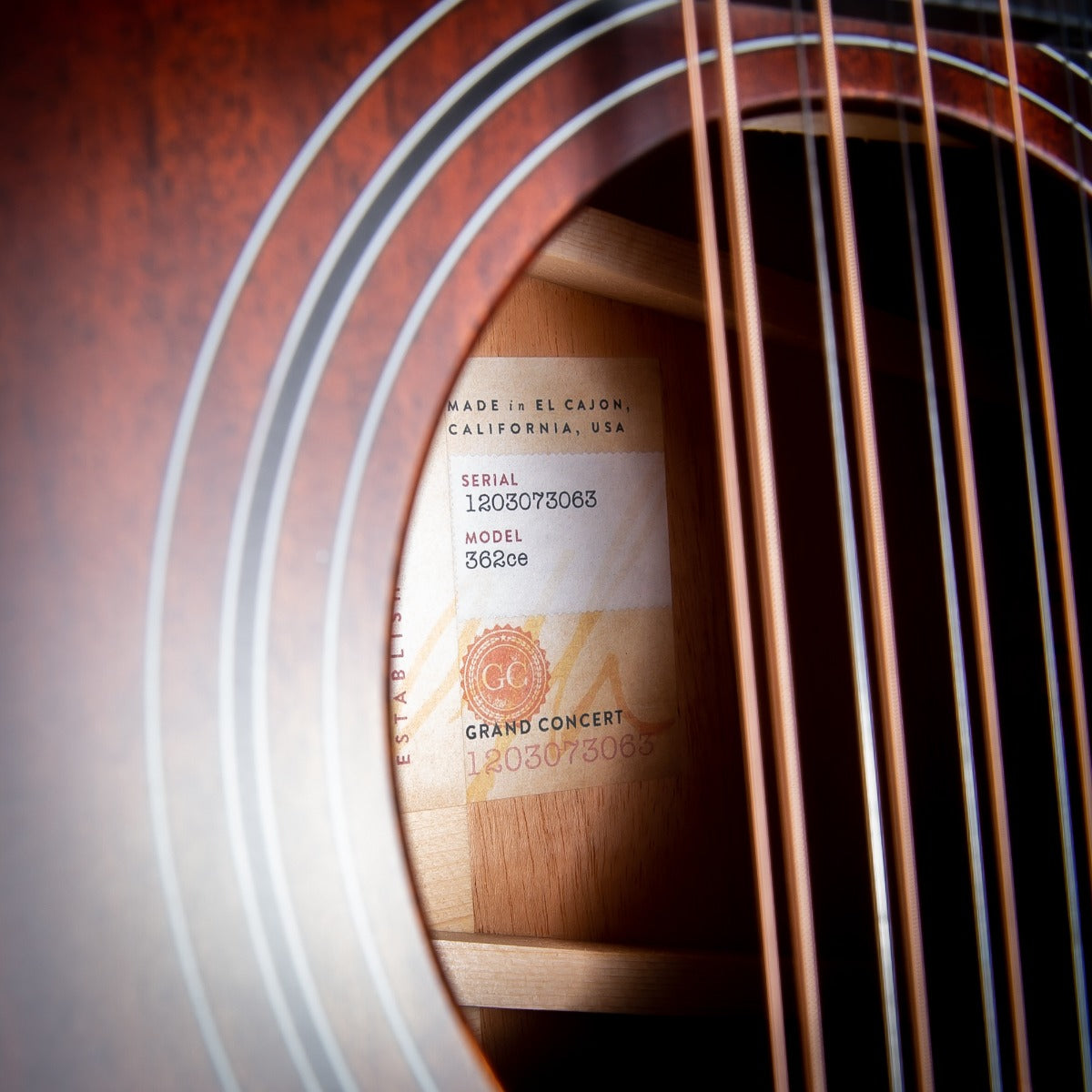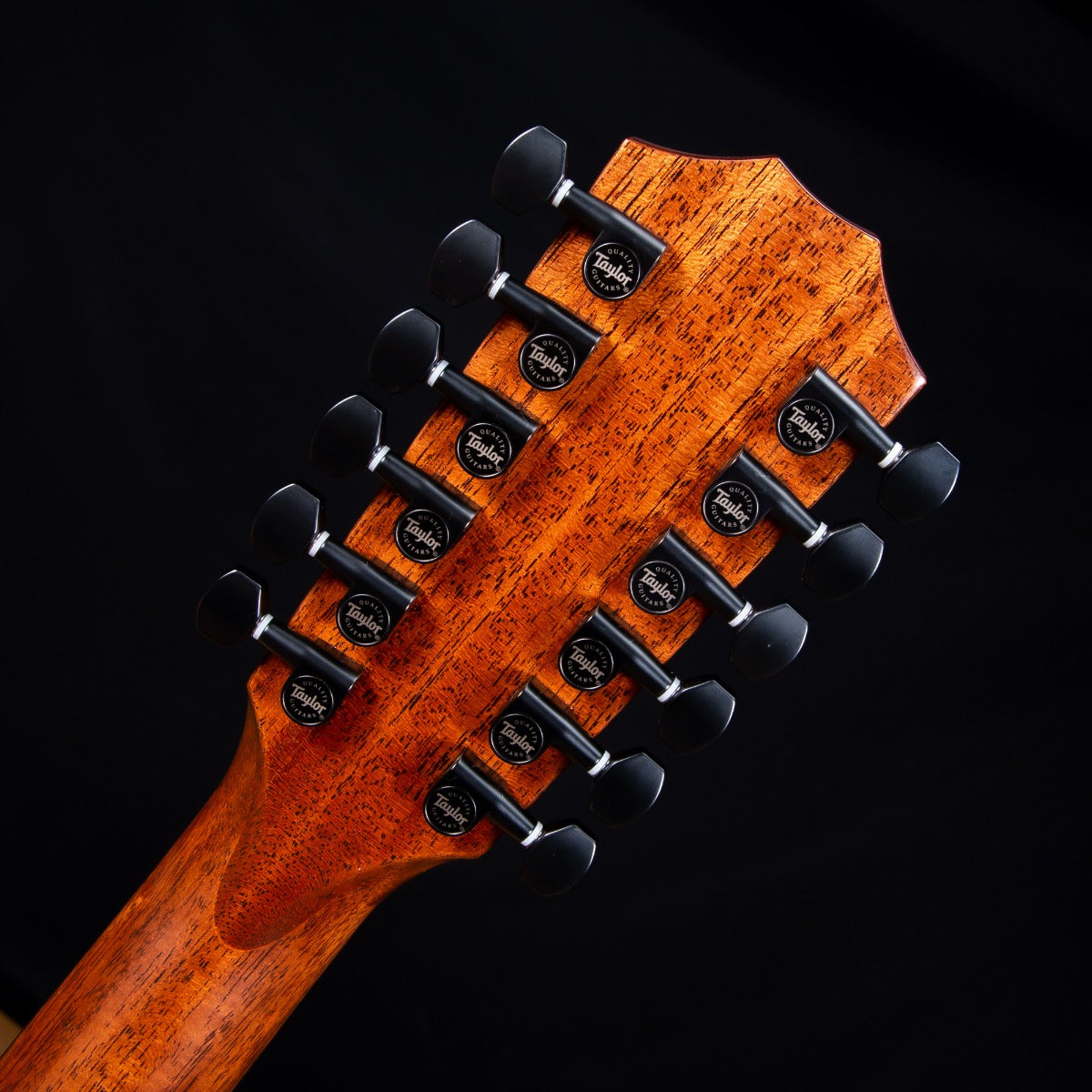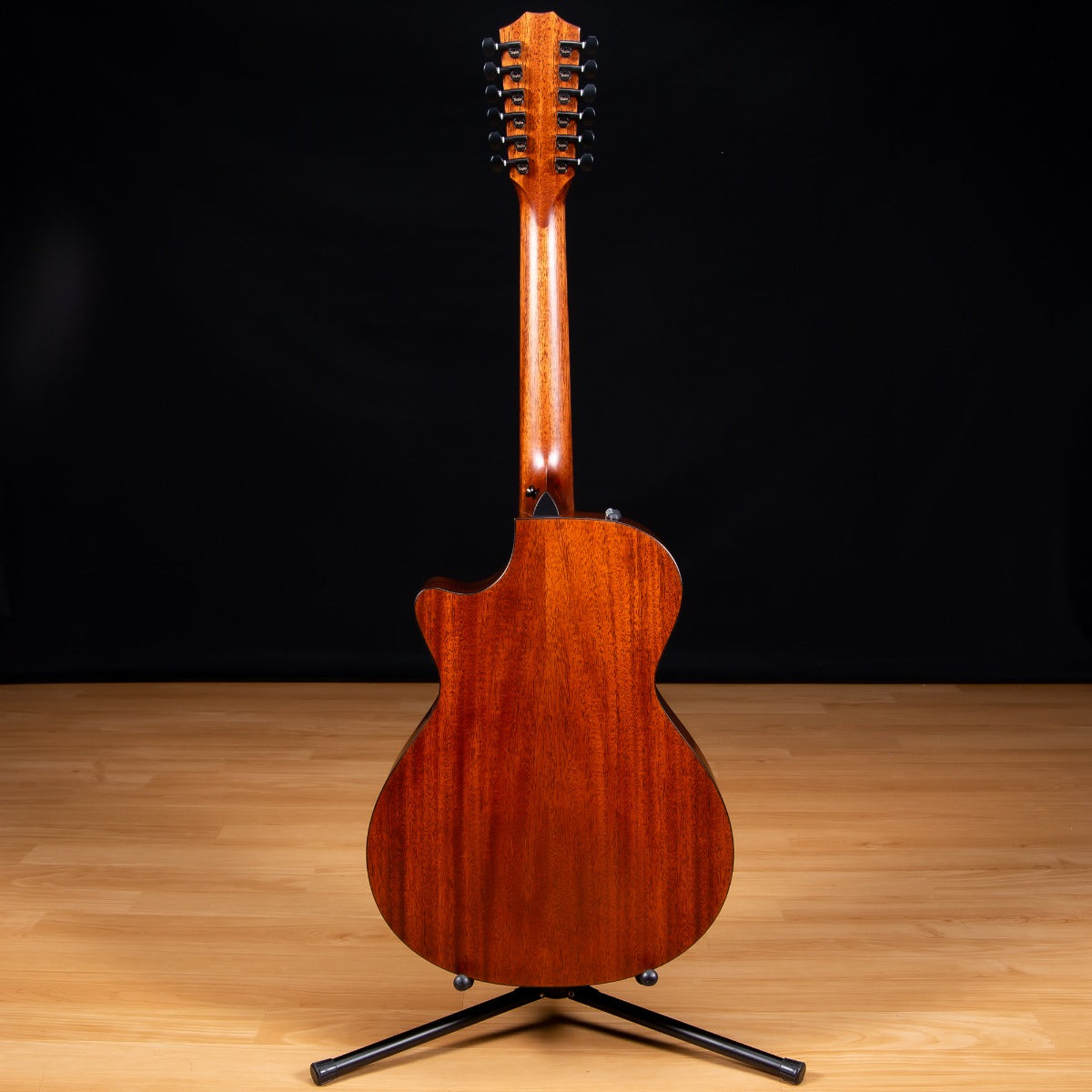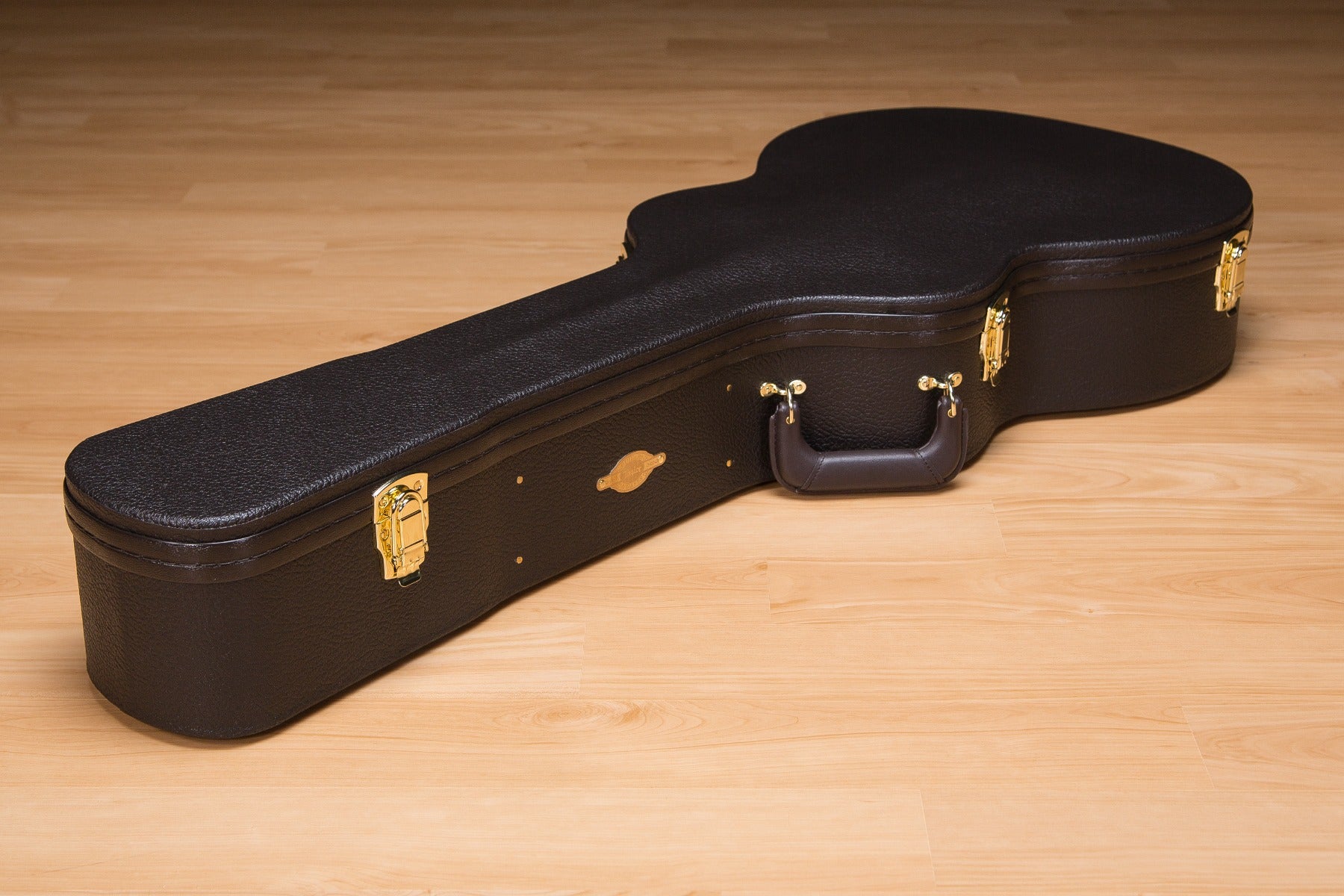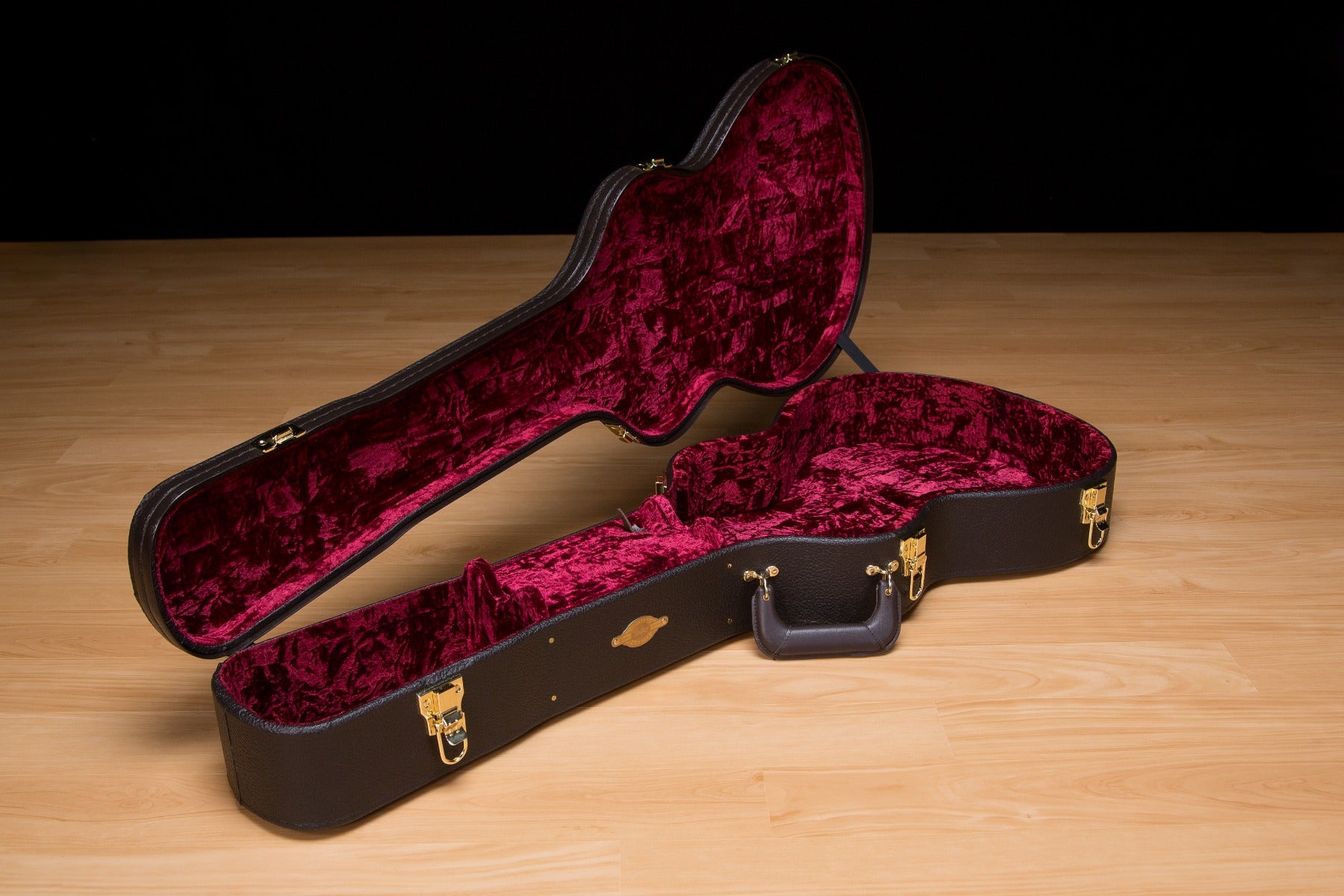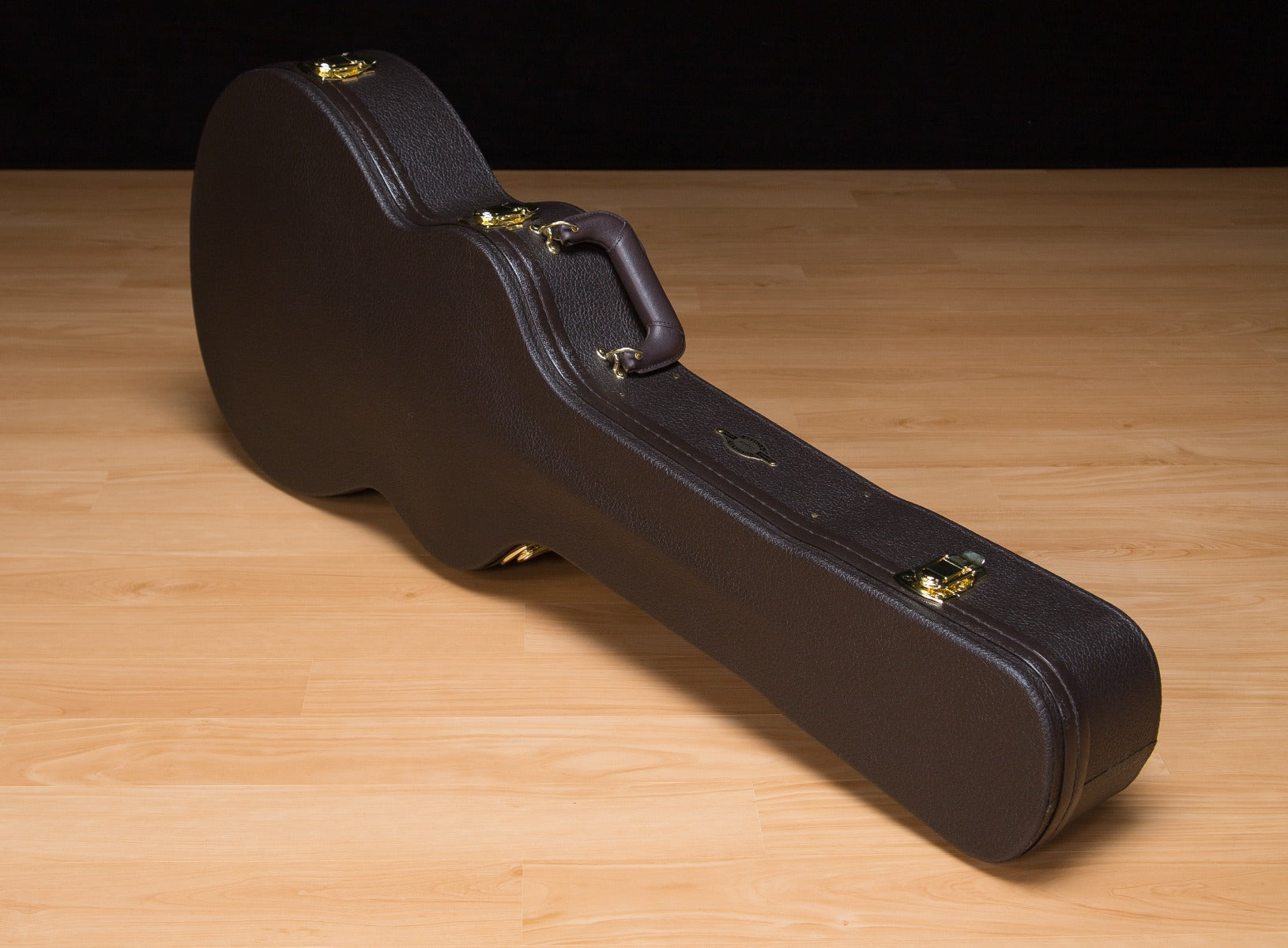 Serial Number: 1203073063
Taylor 362ce 12-String Acoustic-Electric Guitar - Shaded Edgeburst SN 1203073063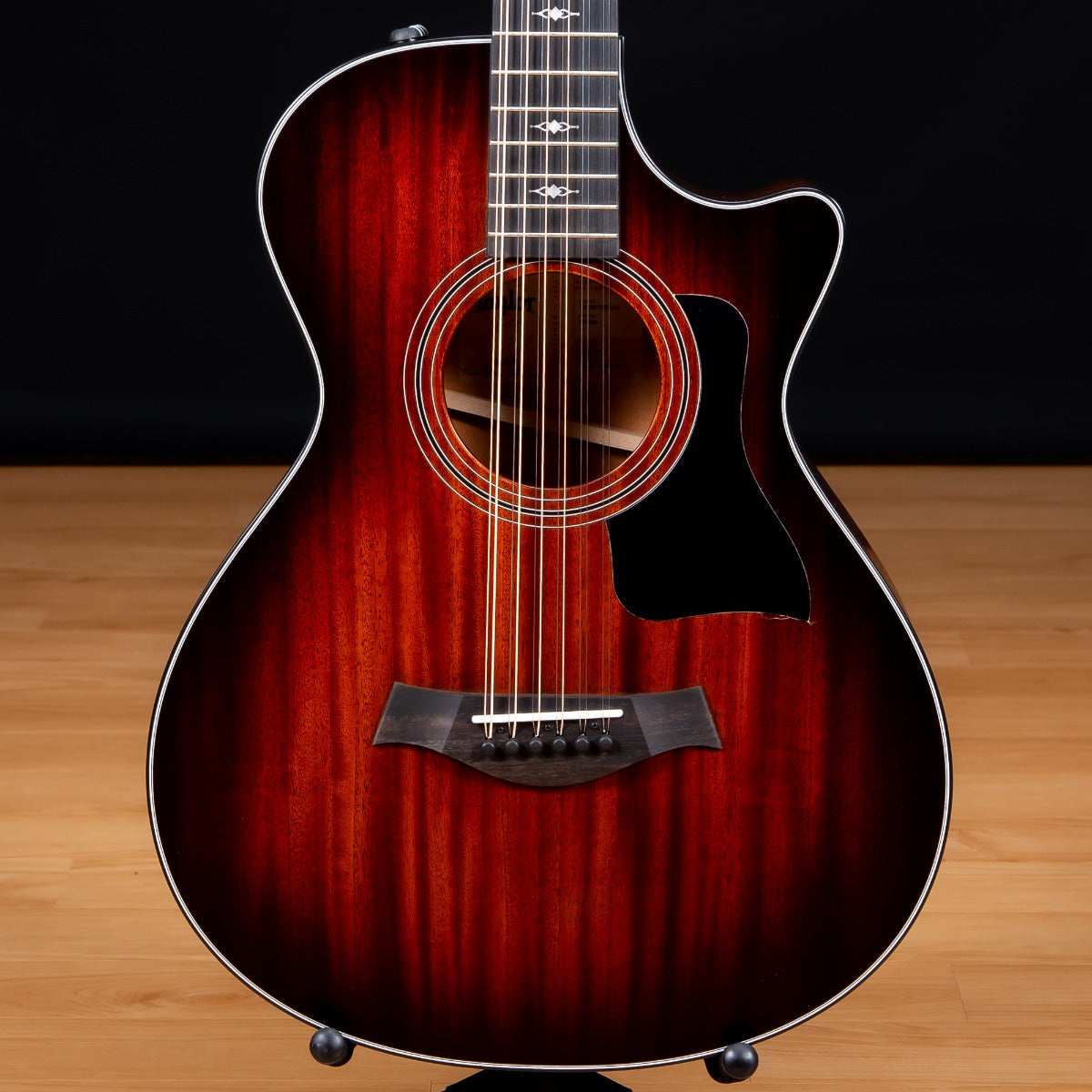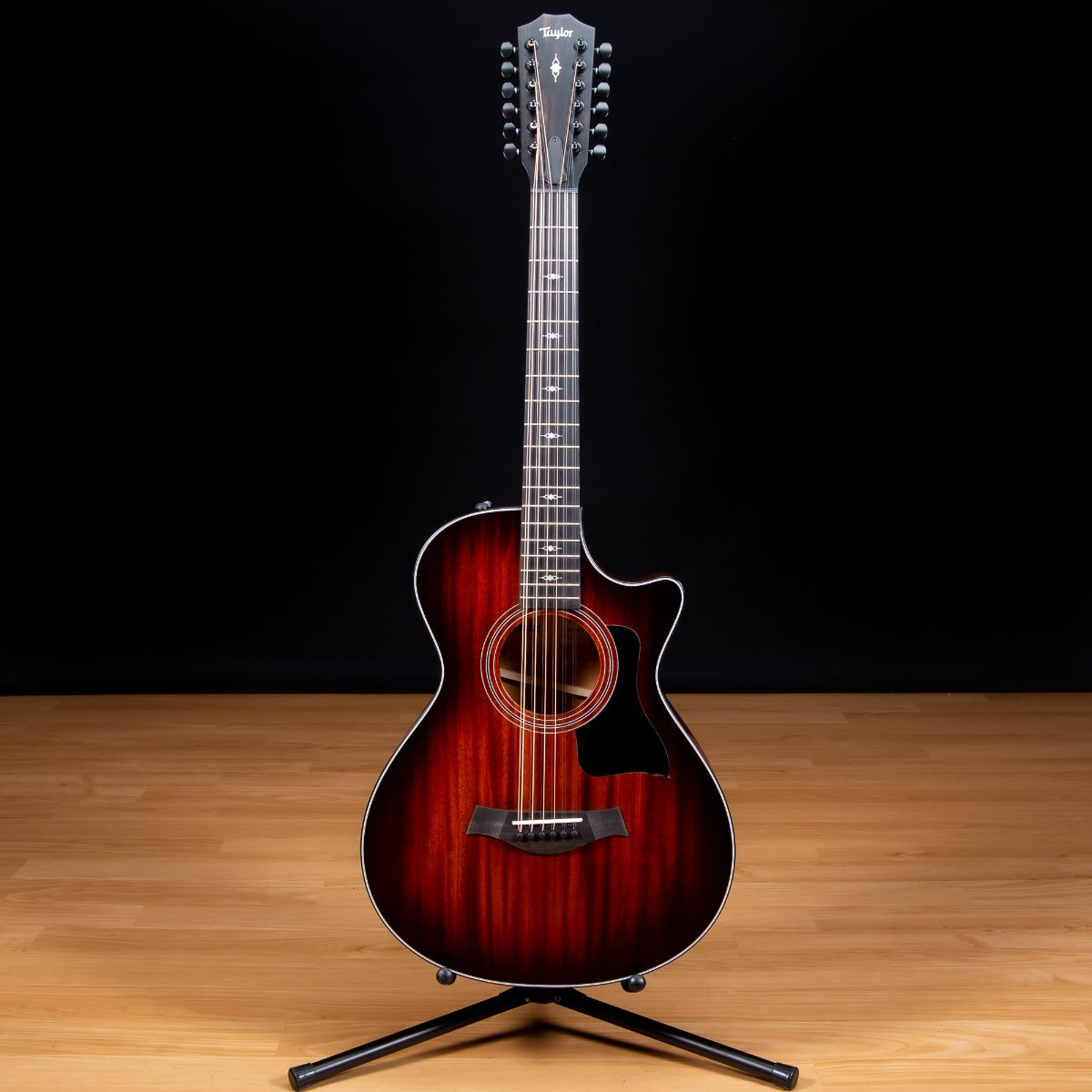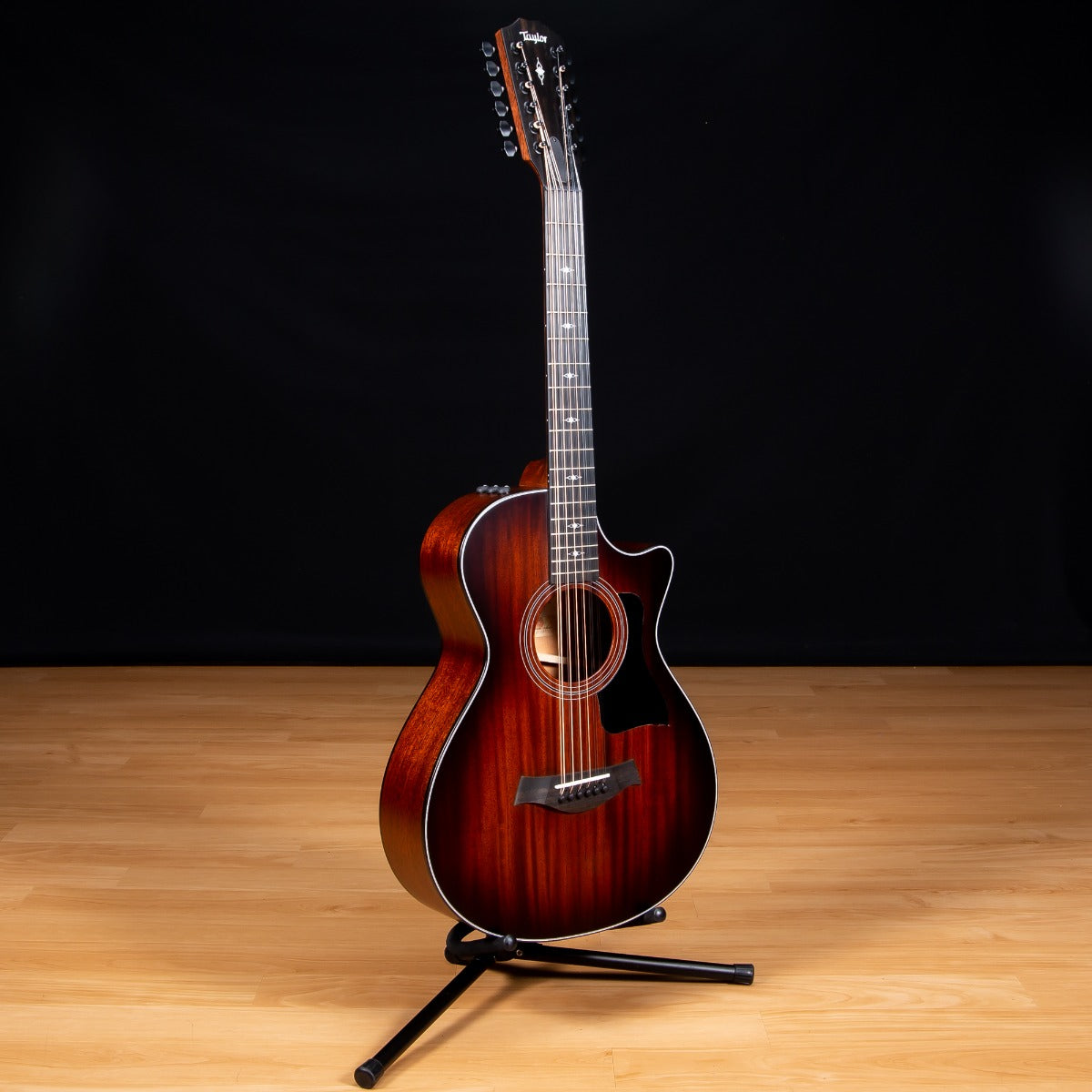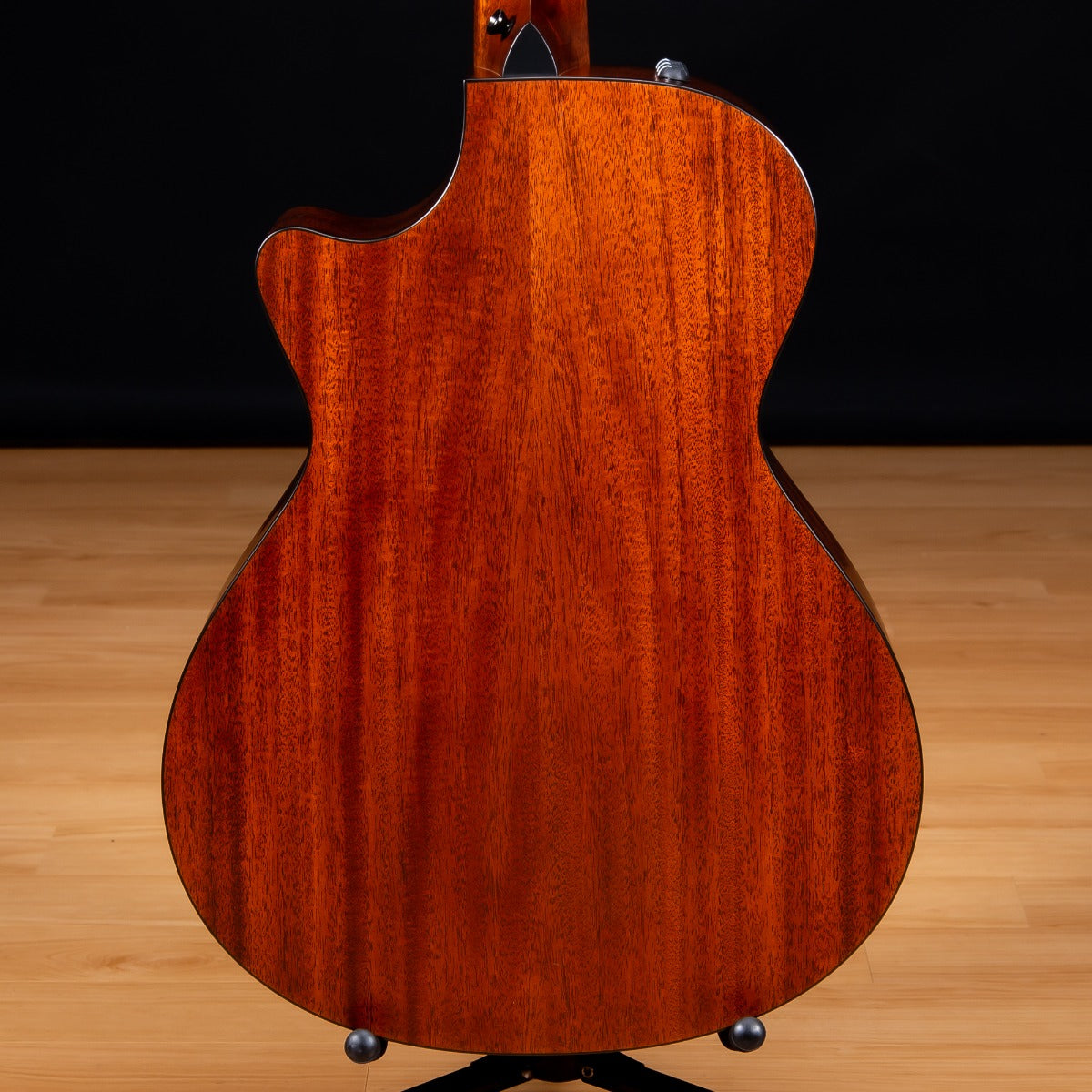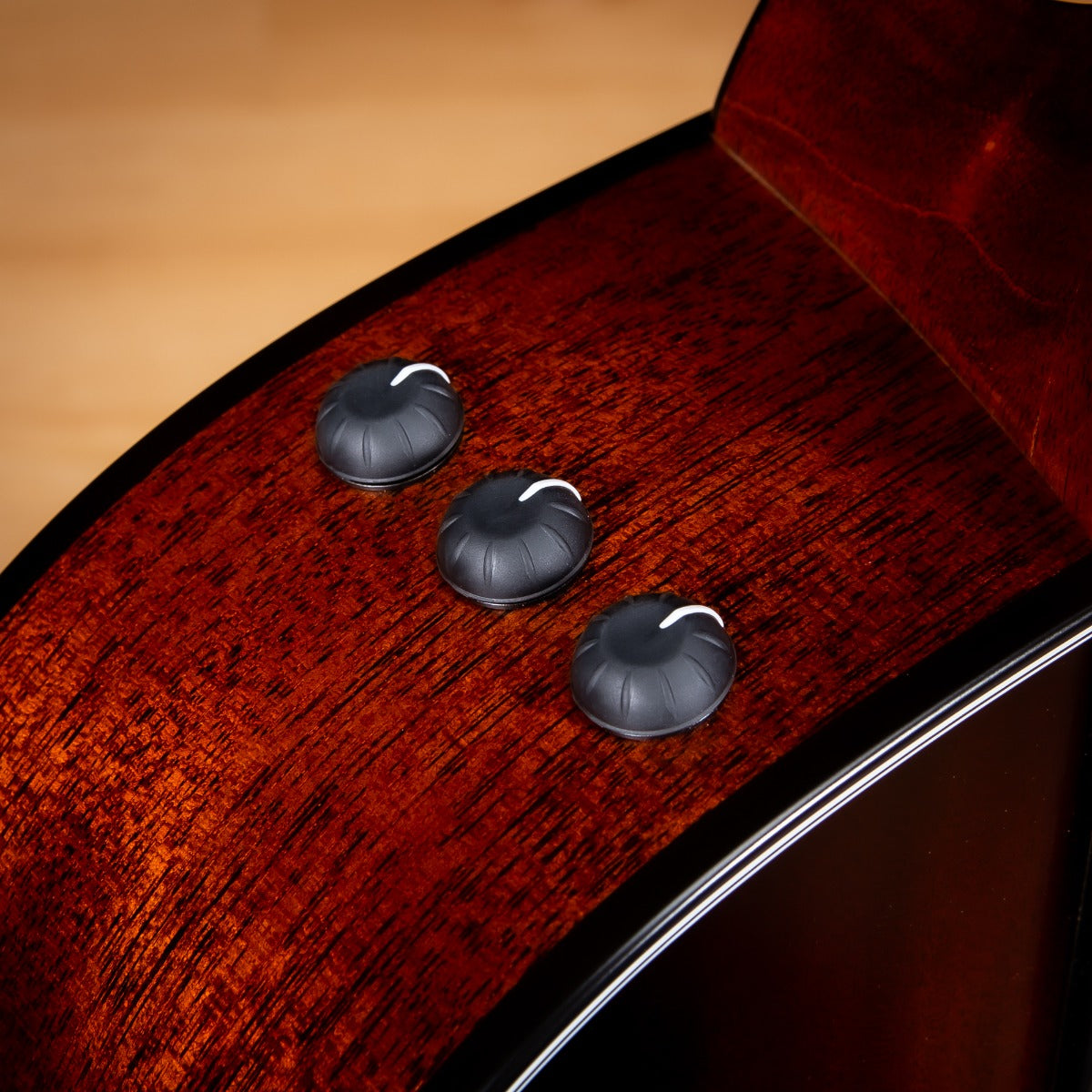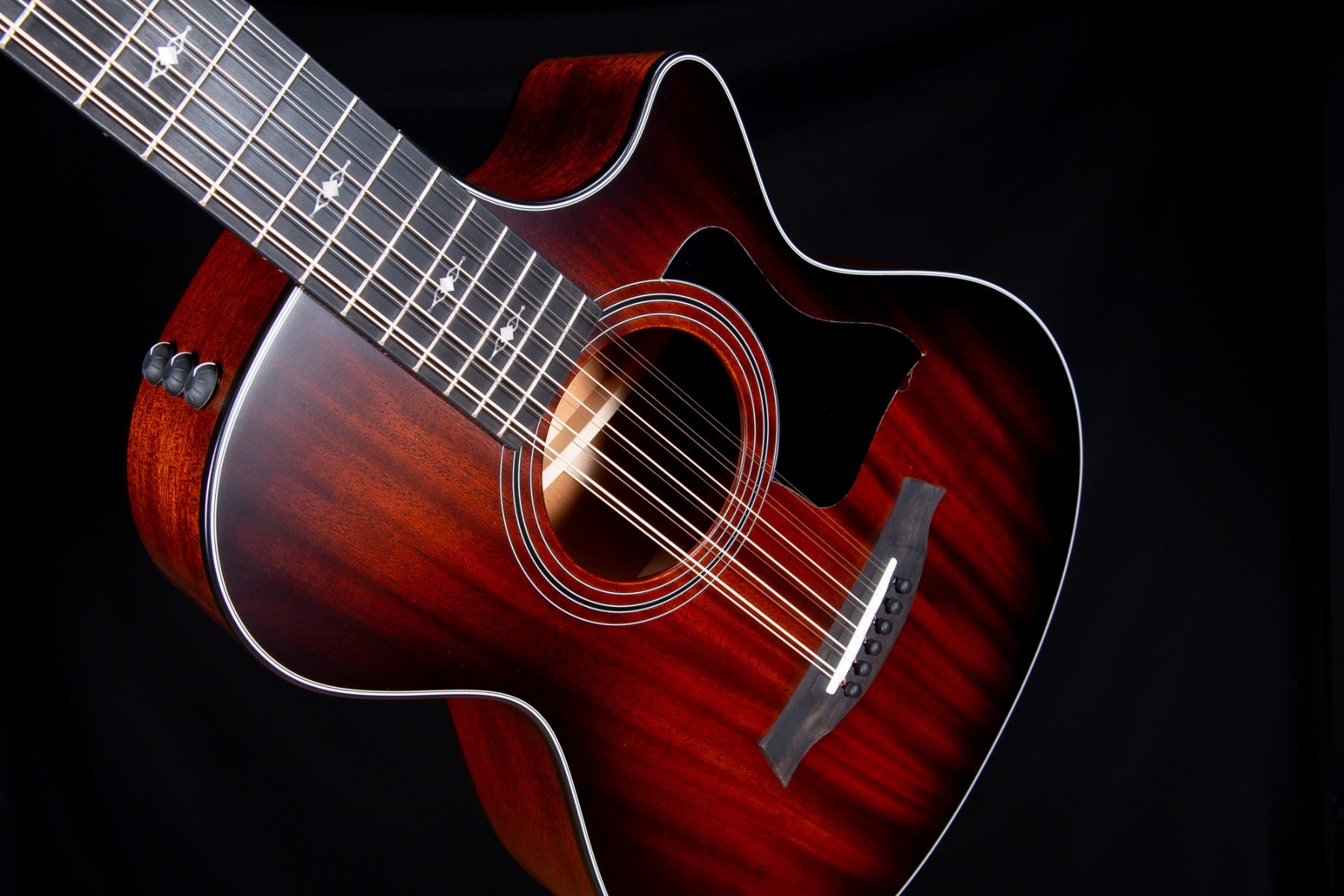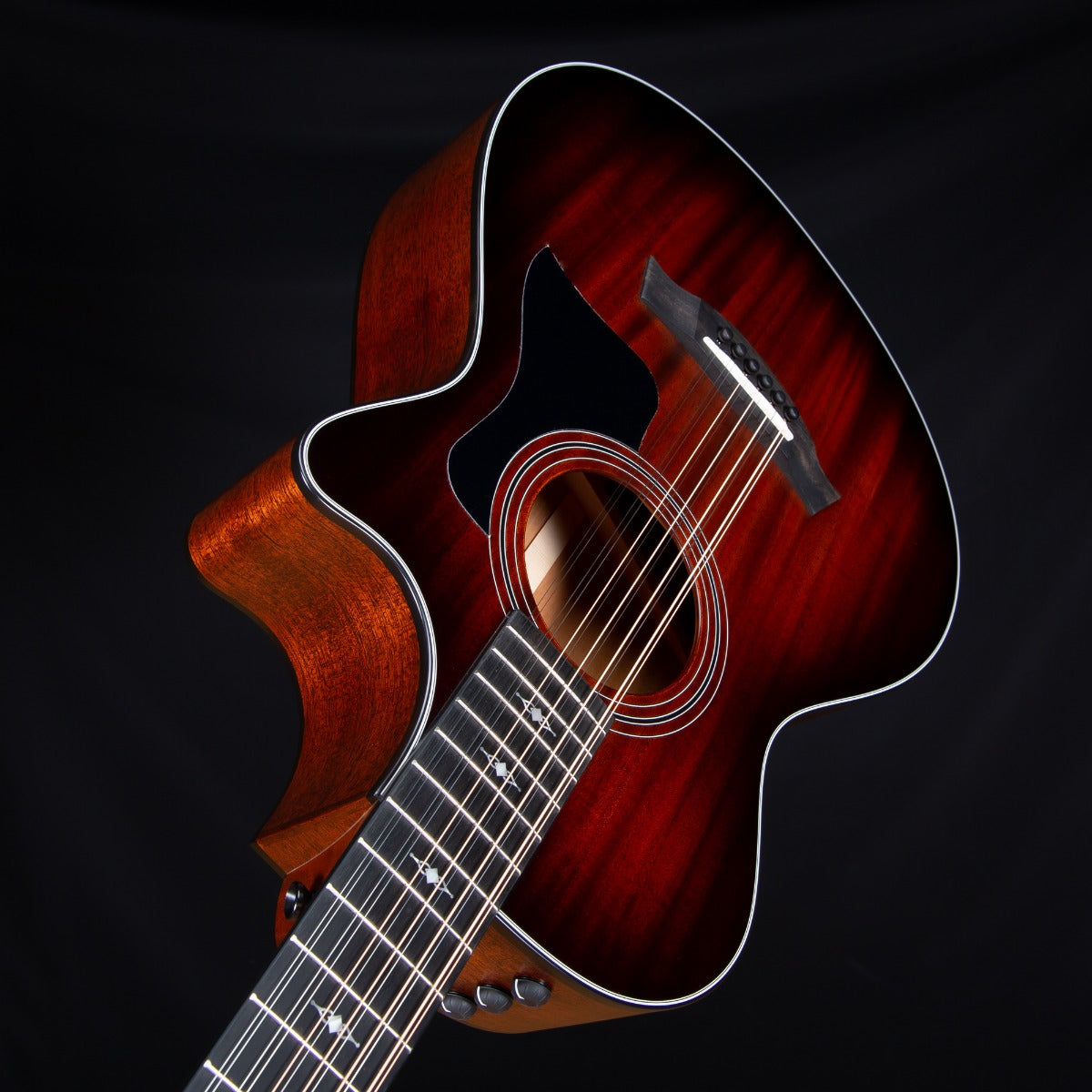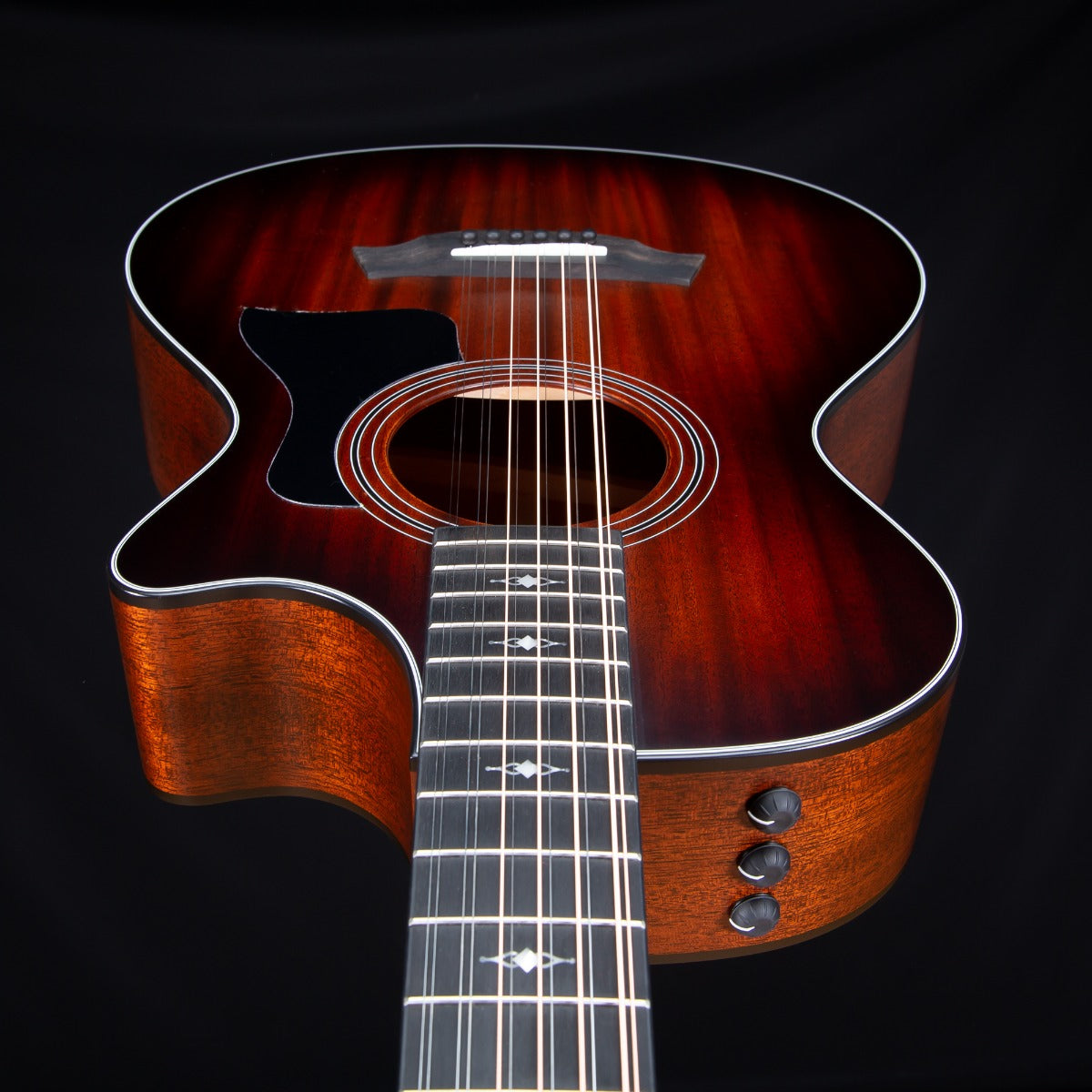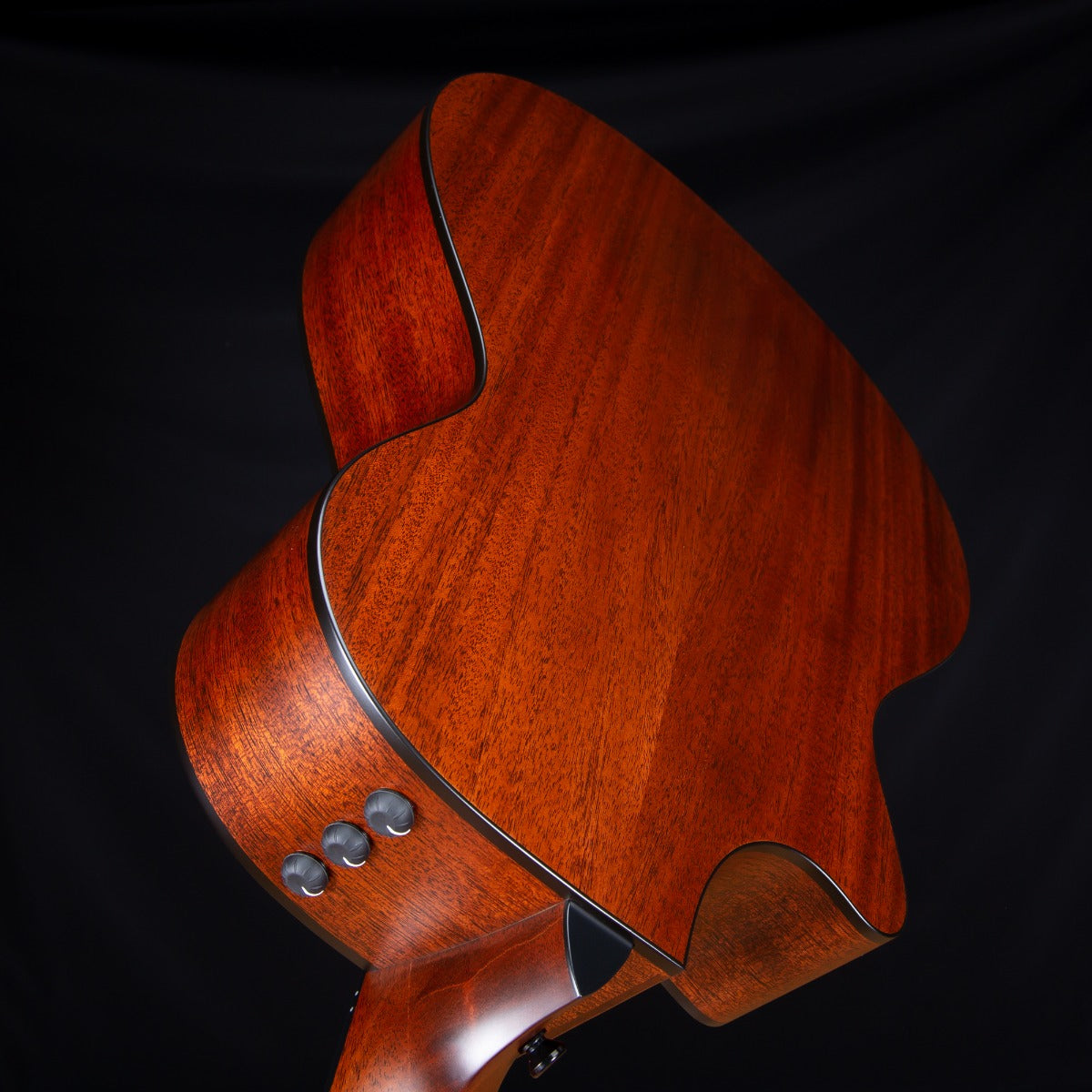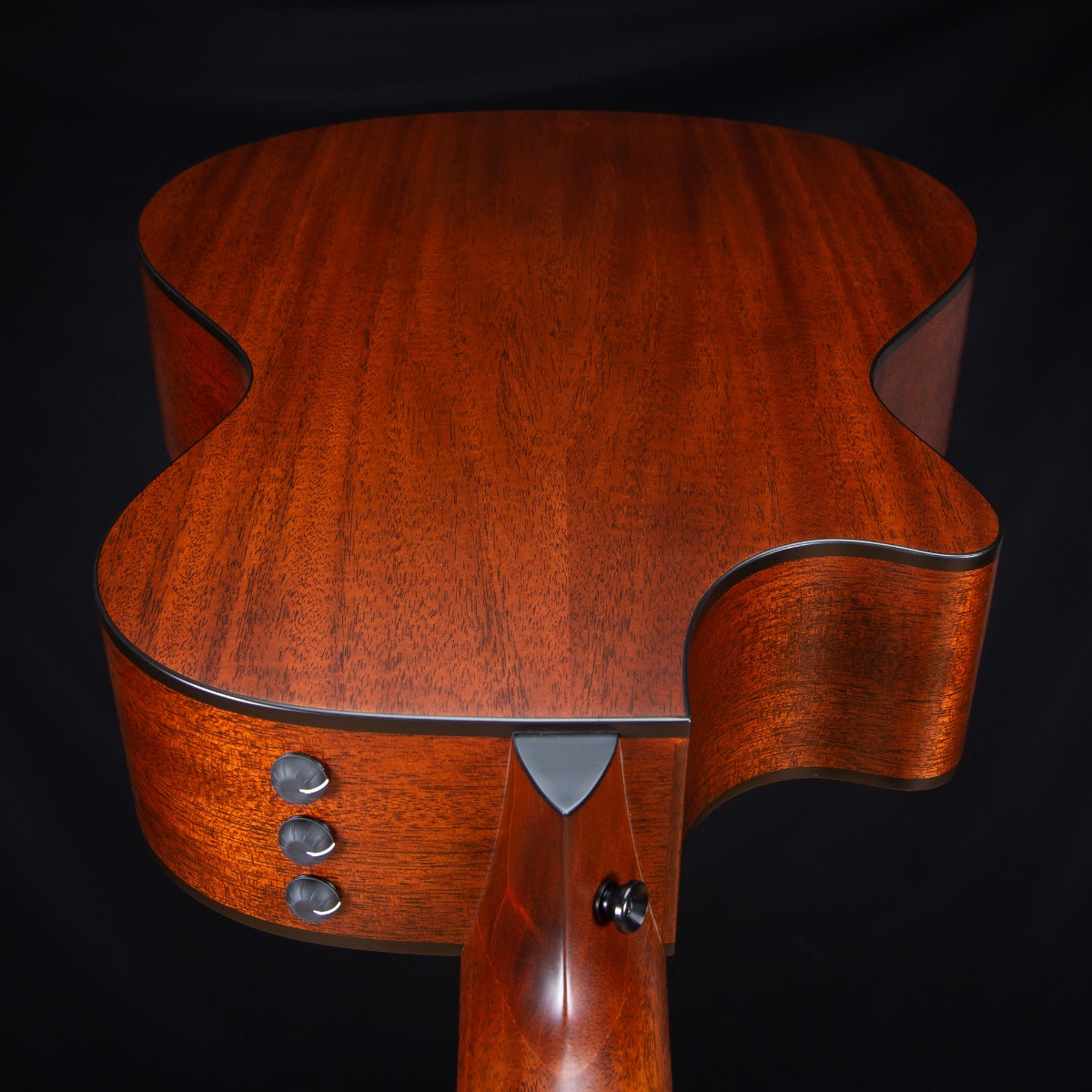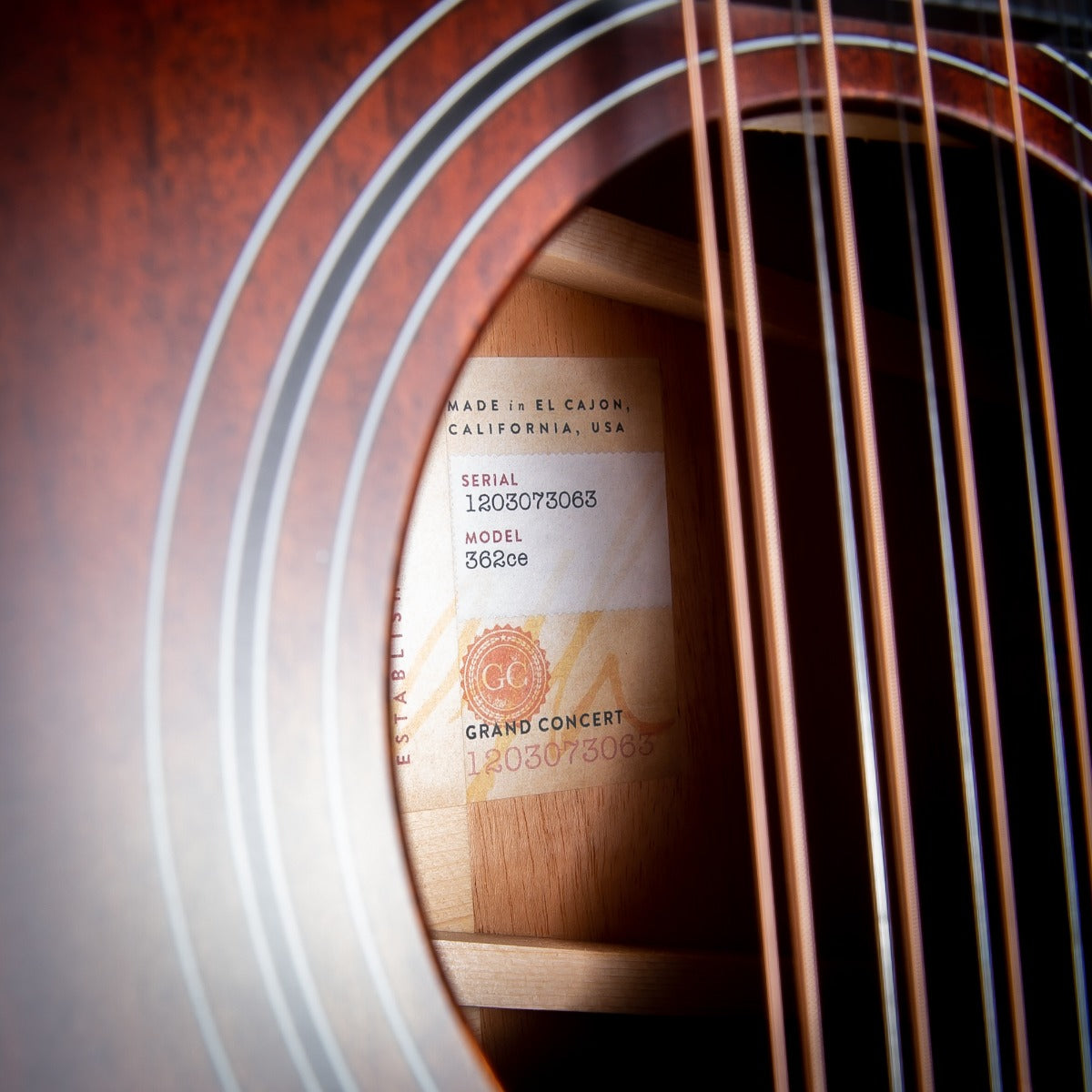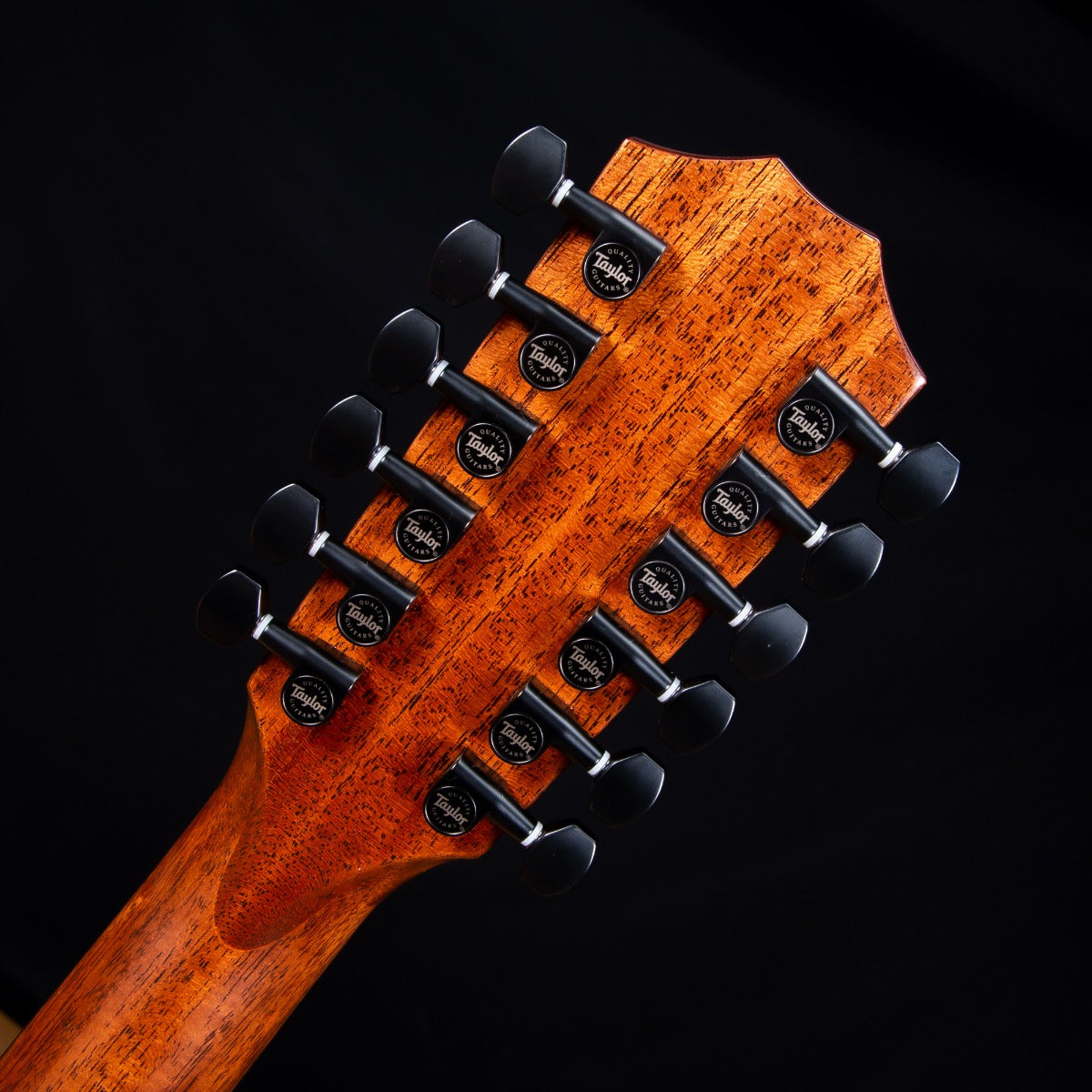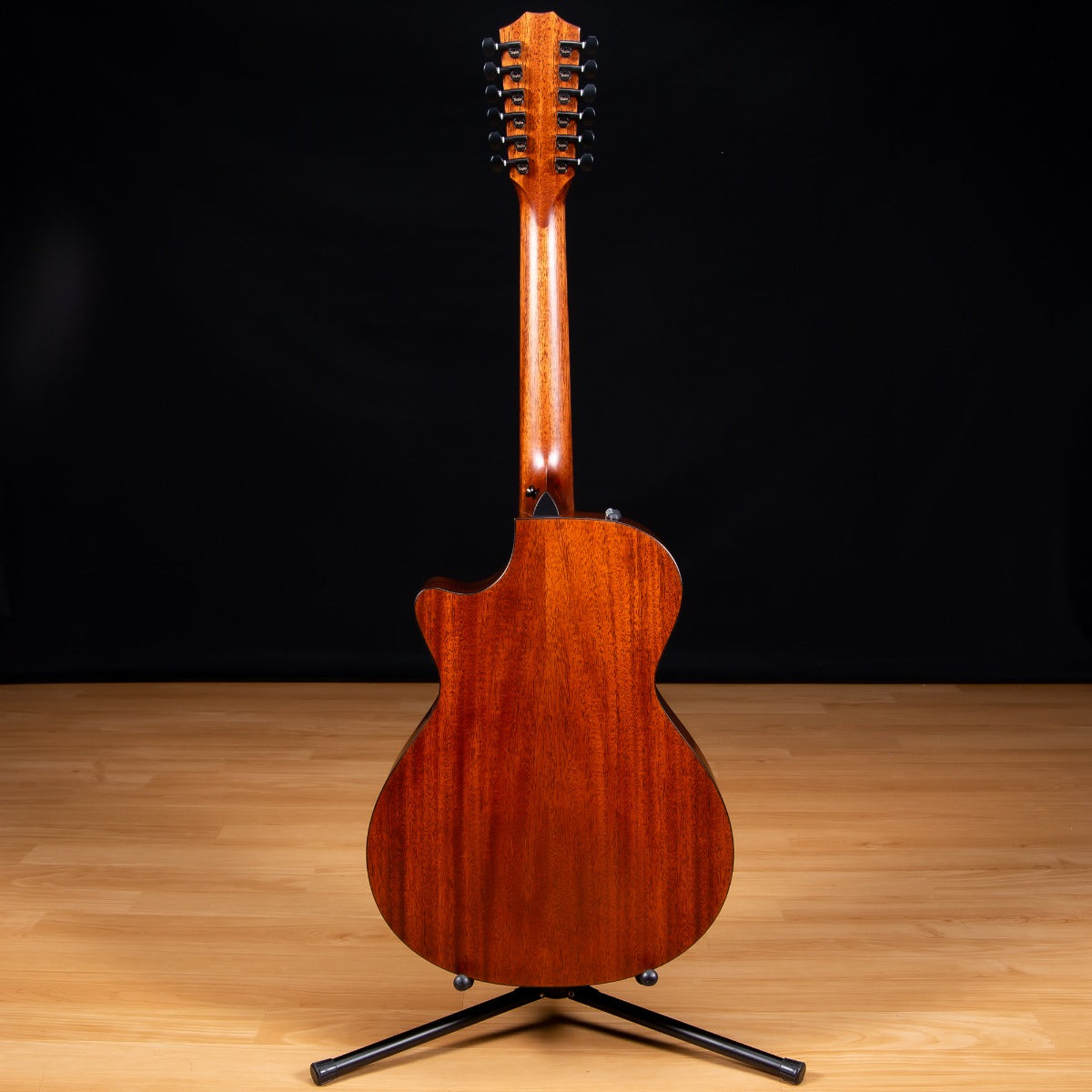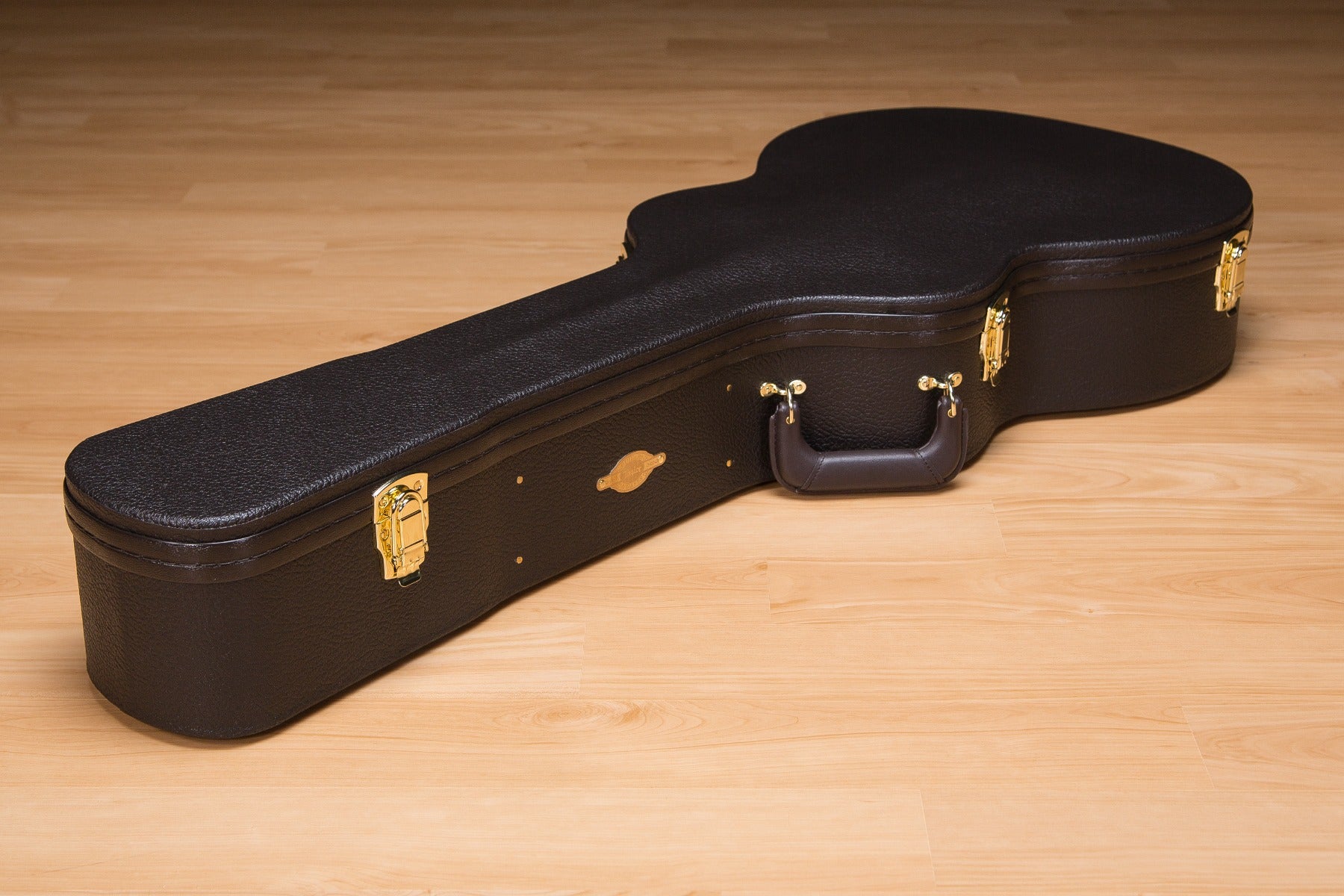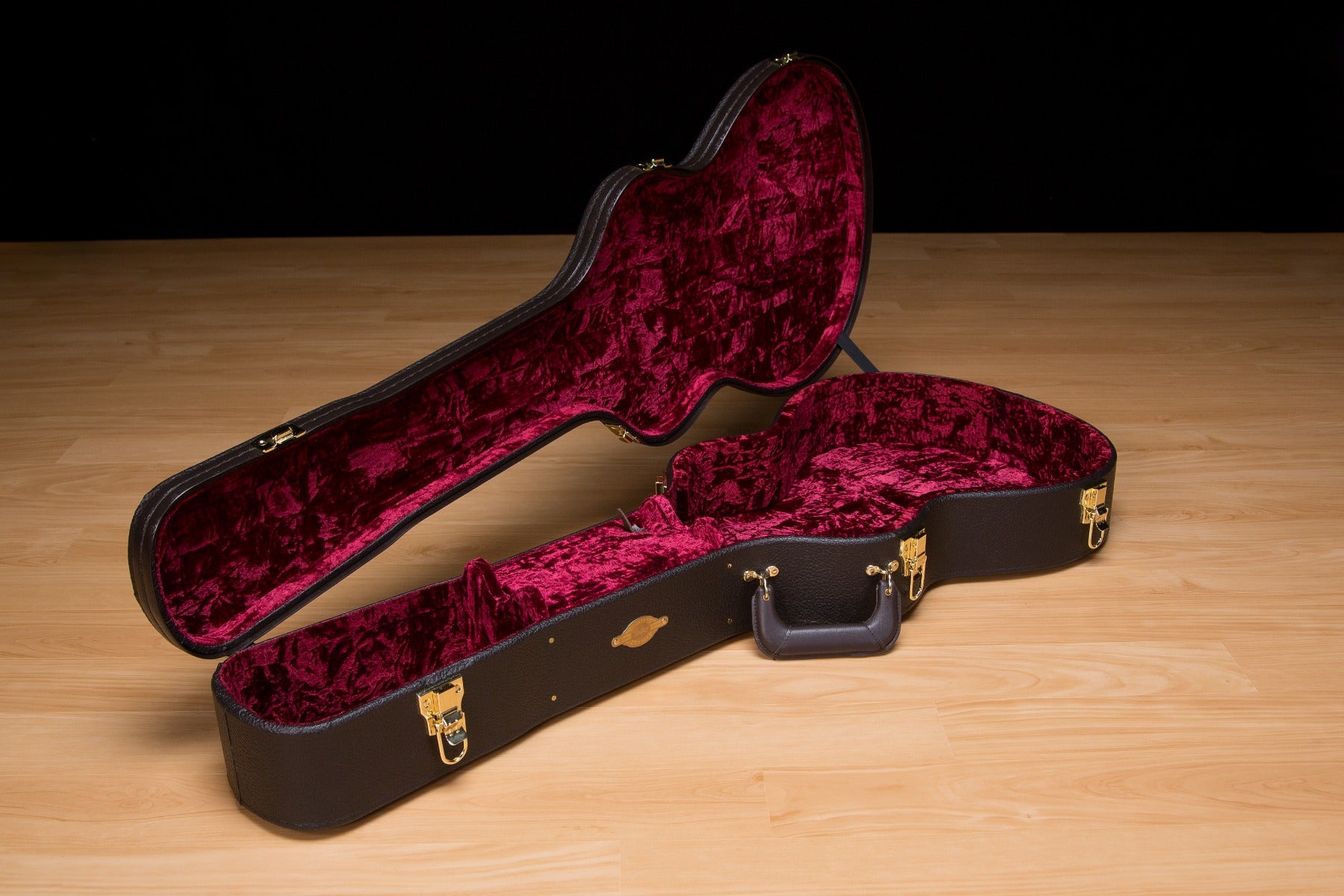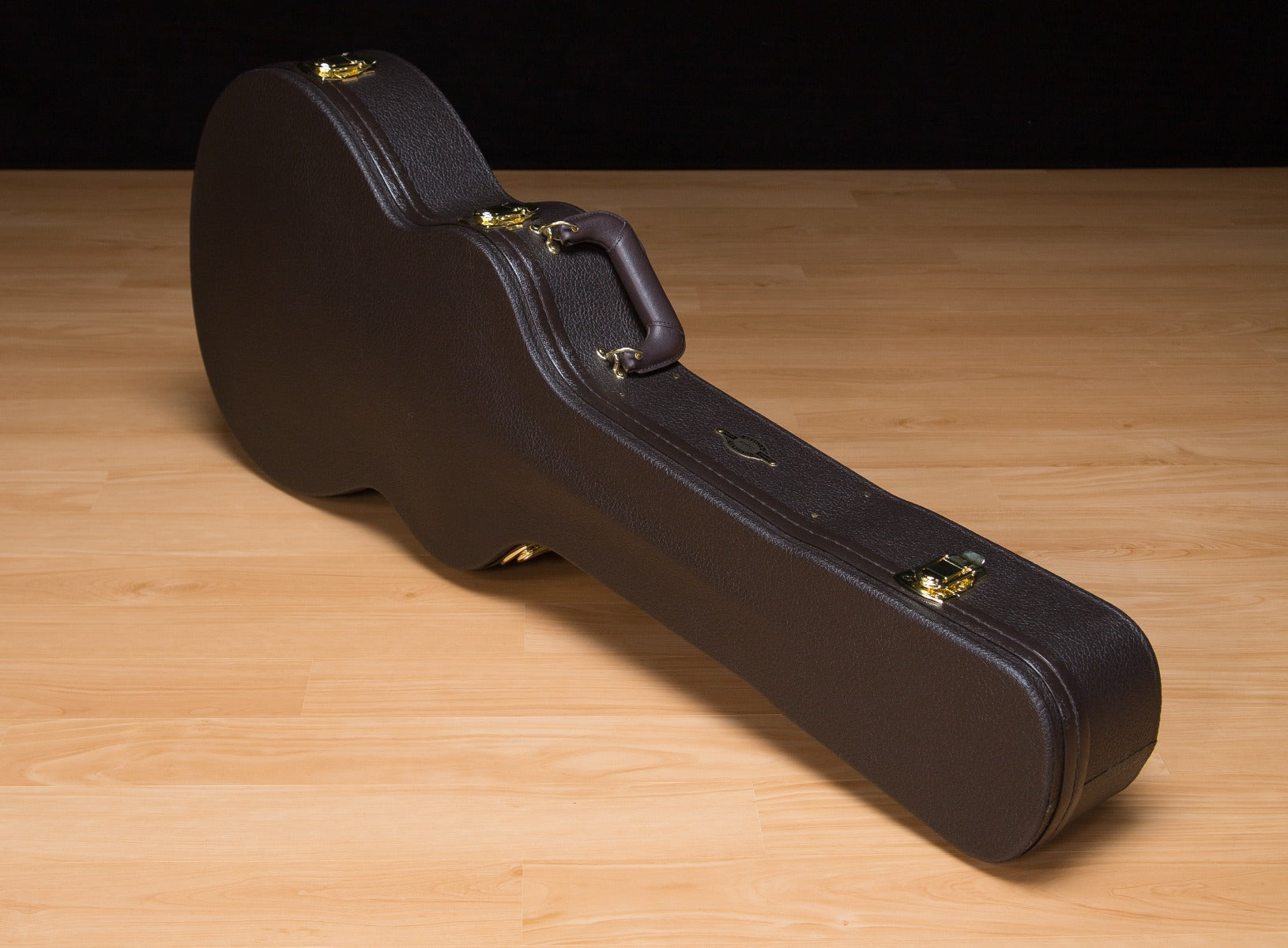 Taylor's Grand Concert 12-string guitars have been a revelation to players who've otherwise avoided 12-strings due to their traditionally bulkier size. In addition to the compact cutaway body, the 12-fret neck and 24-7/8" scale length translate into a physically inviting playing experience with a supremely comfortable handfeel. Sonically, the smaller body produces a more controlled 12-string voice that sits beautifully in a mix for recording applications. With Taylor 362ce, a hardwood mahogany top (paired with blackwood back and sides) lends a bit of natural compression to the response, helping to create a balanced output across the tonal spectrum while still capturing the 12-string's beautiful octave shimmer. Visually, the shaded edgeburst top and all-satin finish conjure a dusky vintage look. The guitar comes equipped with Taylor's ES2 electronics and includes a deluxe hardshell case.
Grand Concert body shape
Grand Concert models accommodate fingerstylists with finger-friendly traits like a shorter 24 7/8-inch scale length, which makes fretting easier and adds a slightly slinkier feel on the strings due to the lighter string tension. If you feel more comfortable with a small body or favor controlled overtones, Grand Concert is a great option.
Venetian cutaway
Taylor's elegant cutaways add to a guitar's shapeliness and broaden your playing range. The Venetian cutaway is known for its soft, round lines. The Grand Auditorium Venetian cutaway on this model features a somewhat steeper slope.
Tropical mahogany top wood
Harder, denser woods like mahogany that are used on the back and sides of a guitar are sometimes used as tops. Their stiffness initially translates into a bright tone and tends to need more play-in time to open up, but the more a mahogany-top guitar is played, the more it develops overtones that contribute to a fuller, richer sound. A mahogany-top guitar might appeal to rootsy players who like a little extra punchiness in their tone.
Tasmanian blackwood body wood
Tasmanian blackwood is an acacia wood species that is sometimes compared to Hawaiian koa, another acacia species. Its tonal range is similar to both koa and mahogany, featuring a strong midrange focus that is dry, clear and warm with a splash of top-end shimmer and richness comparable to Indian rosewood. The overall volume and projection are strong. Blackwood is sourced from forests that are responsibly managed, making it a sustainable wood for guitar making.
V-Class bracing
V-Class guitar bracing controls the top's flexibility, creating a more orderly rocking motion across both sides of the top. The controlled flexing movement produces greater volume. V-Class bracing also maintains stiffness along the middle of the guitar, in the direction of the strings. That rigidity keeps the strings in motion, producing notes that resonate longer before fading out. Finally, V-Class bracing makes the top more in tune with the vibrating strings. This eliminates much of the interference that causes some notes to waver and sound slightly out of tune. As a result, notes and chords played anywhere on the neck are more consistent and in tune with each other.
Expression System 2 electronics
The heart of the Expression System 2 is Taylor's patented behind-the-saddle pickup, which features three uniquely positioned and individually calibrated pickup sensors. The location of the sensors enables a more dynamic range of acoustic sound to be captured than ever before. Together with Taylor's custom-designed preamp, this system produces exceptional amplified tone and responsiveness. On stage through a PA, plugged into your favorite acoustic amplifier or direct into recording software, Expression System 2 faithfully conveys the voice of your Taylor guitar.
SKU
TAY-362CE-S1
MPN
362ce
Vendor
Taylor
Acoustic Body Style
Grand Concert
Cutaway
Yes
Fingerboard
Ebony
Included From Manufacturer
Taylor Deluxe Hardshell Brown case
Mpn
A304126111004361127
Product Unique Features
V-Class bracing
Italian acrylic gemstone fretboard inlays
Right Left Handed
Right
Strings
12-Strings
String Material
Steel
Back Material
Tasmanian blackwood
Bridge
Ebony
Bridge Saddle Material
Micarta
Electronics
Expression System 2
Finish
Satin
Shaded edgeburst top
Blackwood stain back and sides
Medium brown stain neck
Hardware Finish
Black
Neck Material
Mahogany
Number of Frets
18
Nut Material
Graph Tech Tusq
Nut Width
1.875"
Scale Length
24.875"
Side Material
Tasmanian blackwood
Top Material
Tropical mahogany
Built-In Tuner
No
Taylor Guitars Warranty
1. Terms and Conditions. TAYLOR warrants solely to the original purchaser of this TAYLOR musical instrument that the instrument purchased shall be free from defects in materials and workmanship under normal use for as long as the instrument is owned by the original purchaser, and until the ownership of the instrument is transferred to another (unless otherwise noted by TAYLOR). TAYLOR further warrants solely to the original purchaser that all TAYLOR pickups and pickup systems – including TAYLOR solid body electric guitar pickups, installed acoustic pickups and pickup systems and pickup systems sold separately – shall be free from defects in workmanship and materials and shall function for a period of two (2) years from the date of purchase. This Limited Warranty does not apply: (a) to wear and tear to or breakage of frets, strings, nuts, saddle, batteries, or other damage or deterioration due to normal wear and tear of the instrument or its parts, or to normal wear and tear or breakage of any part of an instrument, including but not limited to controls, switches, jacks, plated surfaces, tuning devices, pickguards or finish, or to any instrument case, gig bag, gig bag handles, zippers, latches, case hardware, or finish; (b) to asserted defects or damage caused by modification, misuse, neglect, abuse, accidents, acts of nature, or improper maintenance of the instrument or its parts (TAYLOR reserves the exclusive right to make such determination of misuse, modification, or neglect based on inspection by TAYLOR or an authorized TAYLOR service center); (c) to asserted defects involving subjective personal likes or judgments, including subjective opinions regarding tonal characteristics of the instrument or grain characteristics or colors of woods; (d) to asserted defects or damage to an instrument such as cracks, splitting, or warping of wood or damage to the instrument's finish caused by accident or exposure to changes in or extreme instances of temperature or humidity, exposure to sunlight, moisture, body salts or acids, guitar straps, or guitar stands or hangers which cause harm to the instrument; (e) to defects asserted by any purchaser who did not purchase the instrument from an authorized TAYLOR dealer in the United States of America or Canada; (f) to guitars owned by non-U.S. or non-Canadian residents; (g) to electrical components not manufactured by TAYLOR; (h) to setups, adjustments, or any routine maintenance; (i) to any instrument whose serial number is missing, altered, or tampered with in any fashion; or (j) to asserted defects or damage to an instrument which has had work performed on it by or has been otherwise repaired or modified by a technician or repair person other than an TAYLOR certified technician at an authorized TAYLOR service center.
2. Limitation on Obligations. THE OBLIGATIONS OF TAYLOR HEREUNDER ARE LIMITED TO REPAIR OR REPLACEMENT OF PARTS OF THE INSTRUMENT OR PICKUP FOUND TO BE DEFECTIVE UNDER THIS LIMITED WARRANTY. IN NO EVENT SHALL TAYLOR BE LIABLE FOR ANY INDIRECT, INCIDENTAL OR CONSEQUENTIAL DAMAGES, INCLUDING BUT NOT LIMITED TO TIME, WAGES OR LOST PROFITS, OF ANY NATURE OR KIND OR FOR DAMAGES TO OR LOSS OF PROPERTY. In addition, TAYLOR reserves the right to modify, refine, or improve its instruments, parts and pickup systems, including making mechanical and electrical refinements and wood species substitutions, without incurring any responsibility to modify, exchange, replace or repair any parts or products to meet prior specifications. This limited warranty does not cover circumstances beyond TAYLOR's control. This warranty does not apply when failure is due to shipping damage, accident, alteration, modification, unauthorized service, misuse, abuse, use with incompatible accessories or attachments. THIS LIMITED WARRANTY IS THE SOLE WARRANTY OF TAYLOR GUITARS WITH REGARD TO MUSICAL INSTRUMENTS ONLY AND IS GIVEN IN LIEU OF ALL OTHER WARRANTIES, EXPRESS OR IMPLIED, INCLUDING ANY IMPLIED WARRANTIES OF MERCHANTABILITY AND FITNESS FOR A PURPOSE. Specific rights might vary by state or in Canada, so the above limitations or exclusions may not apply to you.
3. No Other Warranties. The Limited Warranty set forth herein constitutes the entire warranty and representation of TAYLOR with regard to the Taylor products identified in the preceding paragraph. This Limited Warranty shall be controlling over any conflicting terms and conditions of any purchase orders, contracts or invoices which may be executed in connection with the purchase of any TAYLOR musical instrument or related product. NO representation or warranty made by any TAYLOR salesperson, dealer, agent, representative or employee shall be binding upon TAYLOR other than as set forth herein.
4. Claim Procedures. Unless the original purchaser is notified in writing that repairs and service under this Limited Warranty may be made by an authorized TAYLOR dealer or authorized TAYLOR warranty repair center, claims for warranty performance and service shall be made by the original purchaser sending the instrument to TAYLOR at 1900 Gillespie Way, El Cajon, CA, 92020 to the Attention of the Repair Department and listing the RA (return authorization) number on the outside of the box. Shipping and insurance must be prepaid by the purchaser. The purchaser also must include any permits required for export of the guitar from purchaser's country (if located in Canada), prepaid by purchaser, together with (a) evidence confirming the original purchase by purchaser (such as a copy of the sales invoice or receipt, a credit card slip, or the like); (b) a brief description of the nature of the asserted defect and photographic or other documentary evidence requested by TAYLOR; and (c) the name, address and phone number of the original purchaser to whom the instrument is to be returned. Please call Customer Service prior to shipping your guitar. If you fail to contact TAYLOR prior to exporting your guitar from Canada, or if you fail to get any necessary permit for your guitar, the guitar could be subject to government confiscation and/or TAYLOR may not be able to obtain a permit to ship it back to you in Canada. TAYLOR shall review the description of the asserted defect, examine the instrument, and make service, repairs and replacements as appropriate under this Limited Warranty. Upon completion of the service, the instrument shall be returned by TAYLOR to the original purchaser, shipping, permits and insurance to be paid by the purchaser. In the event it is determined that the asserted defect is not covered by or is excluded from this Limited Warranty, the instrument shall be returned without repairs or replacement, shipping, permits and insurance to be paid by the purchaser.
5. Legal Remedies. Depending upon the state in which you reside, you may have additional legal remedies available under the applicable Commercial Code or Consumer Warranty laws.
Standard Shipping