Skip product carousel
Special Offer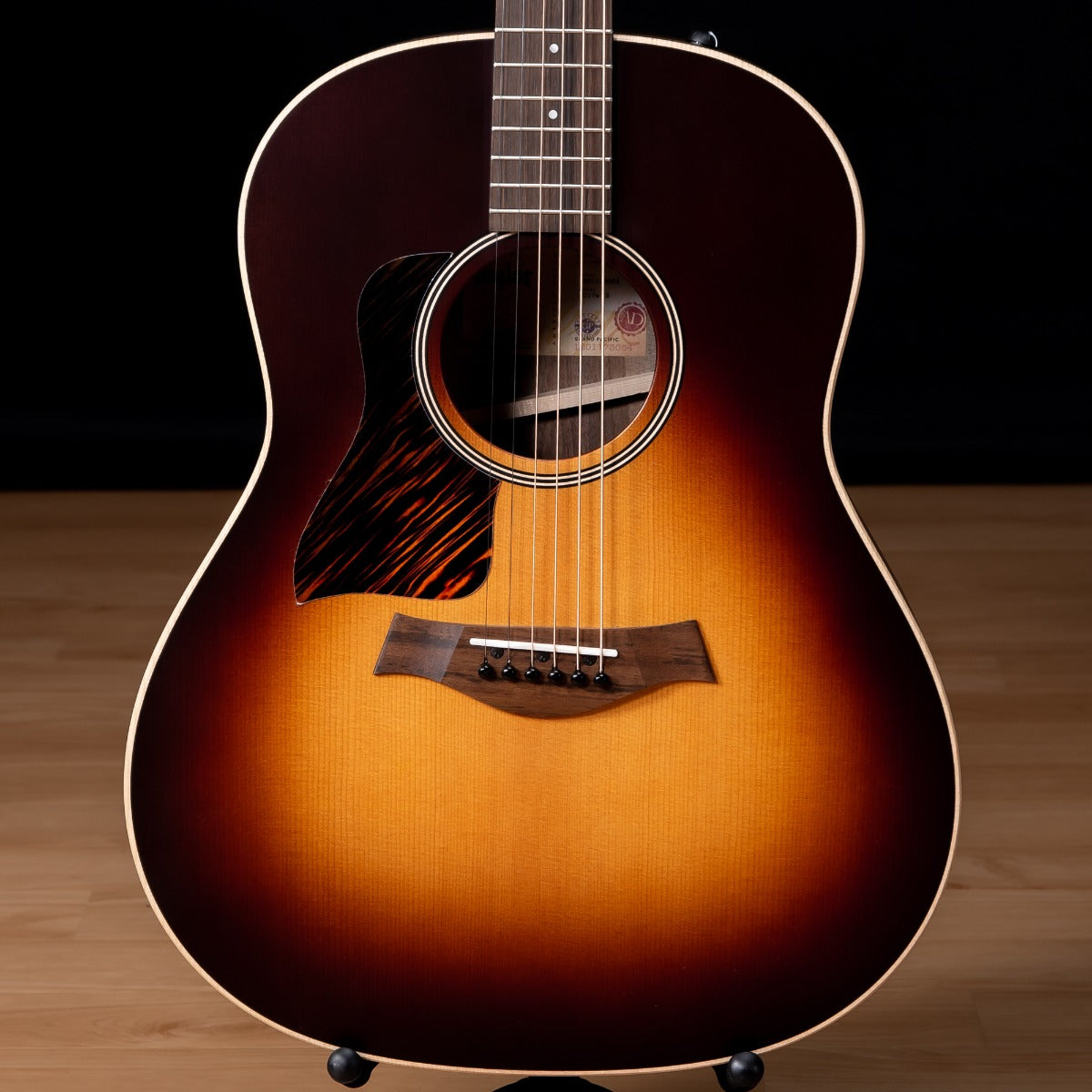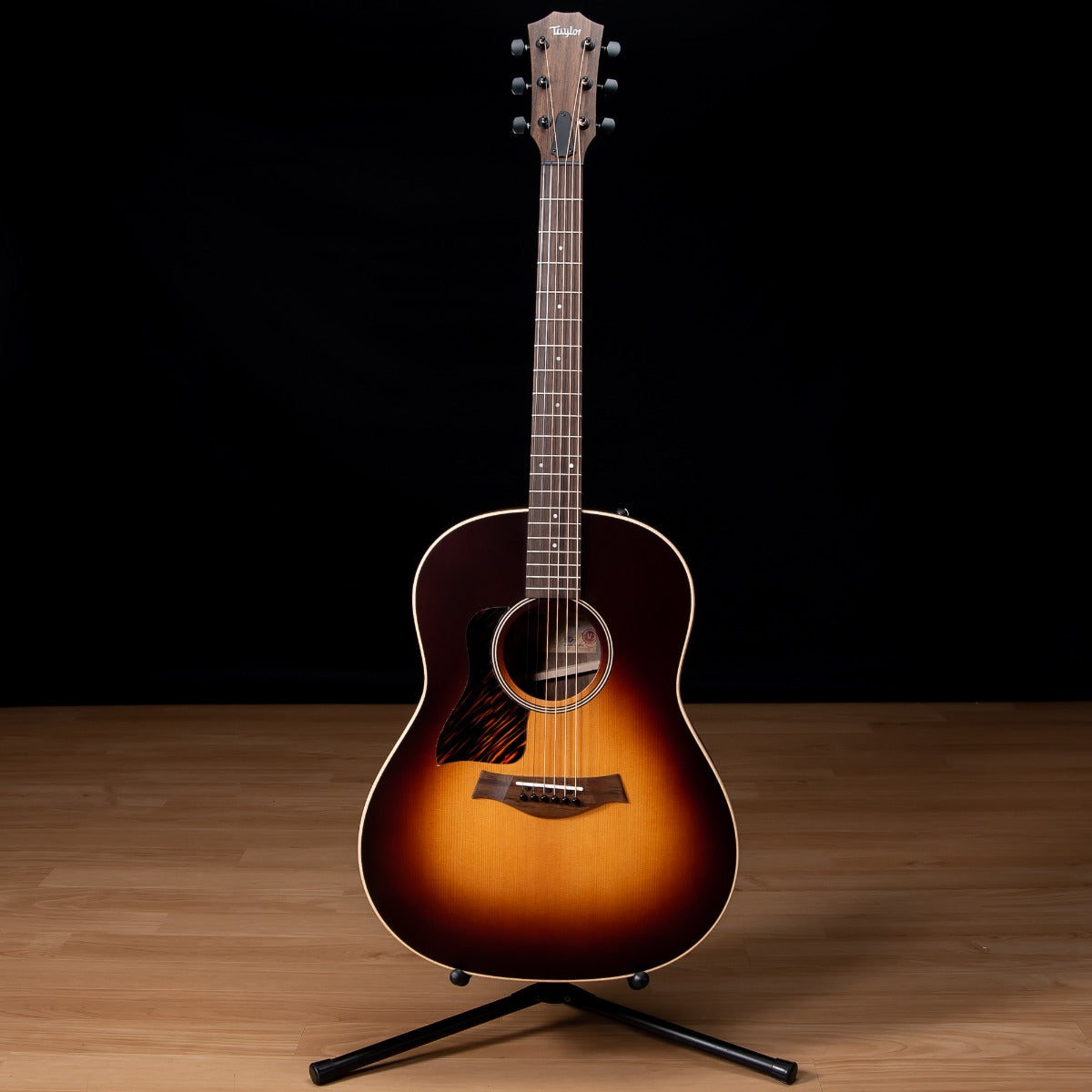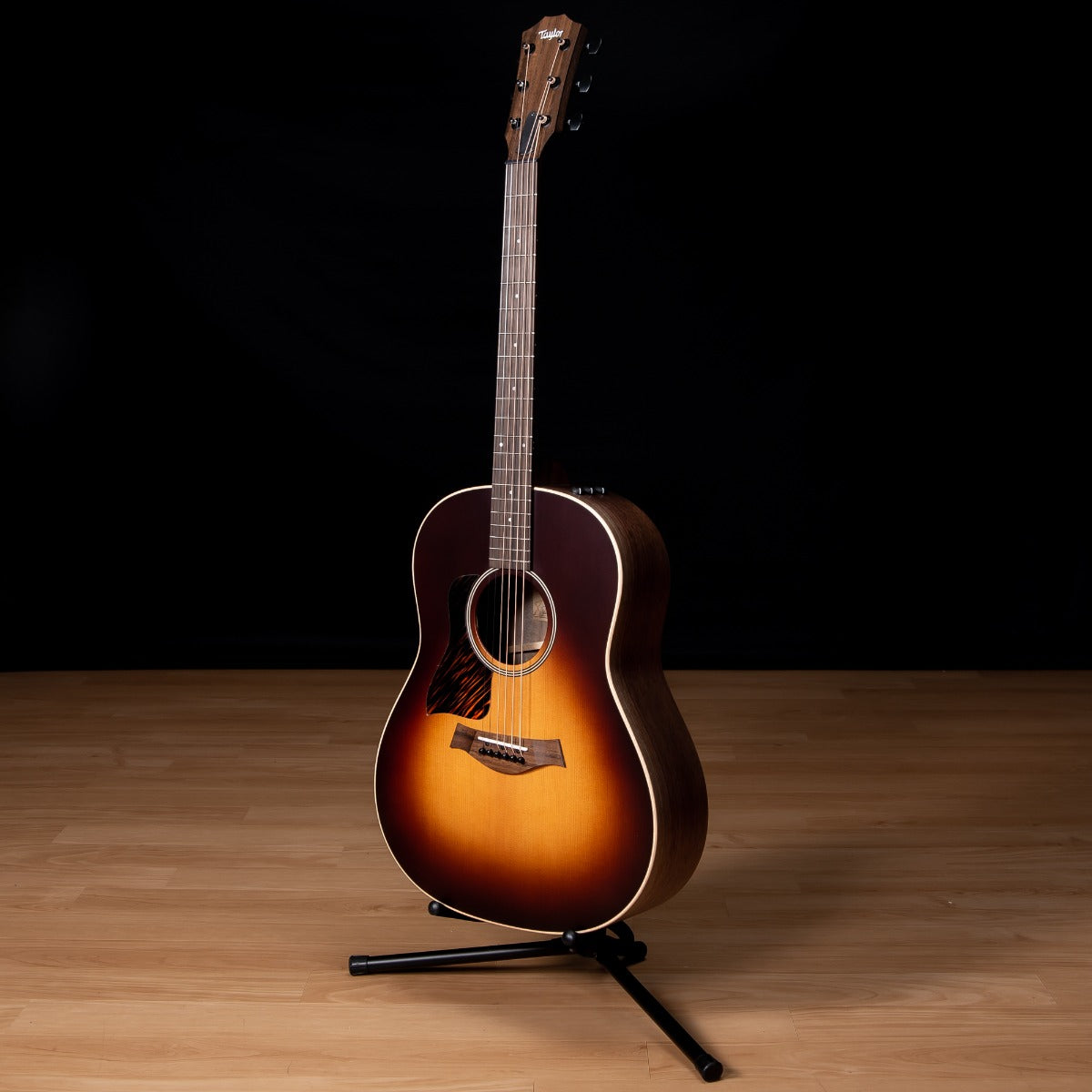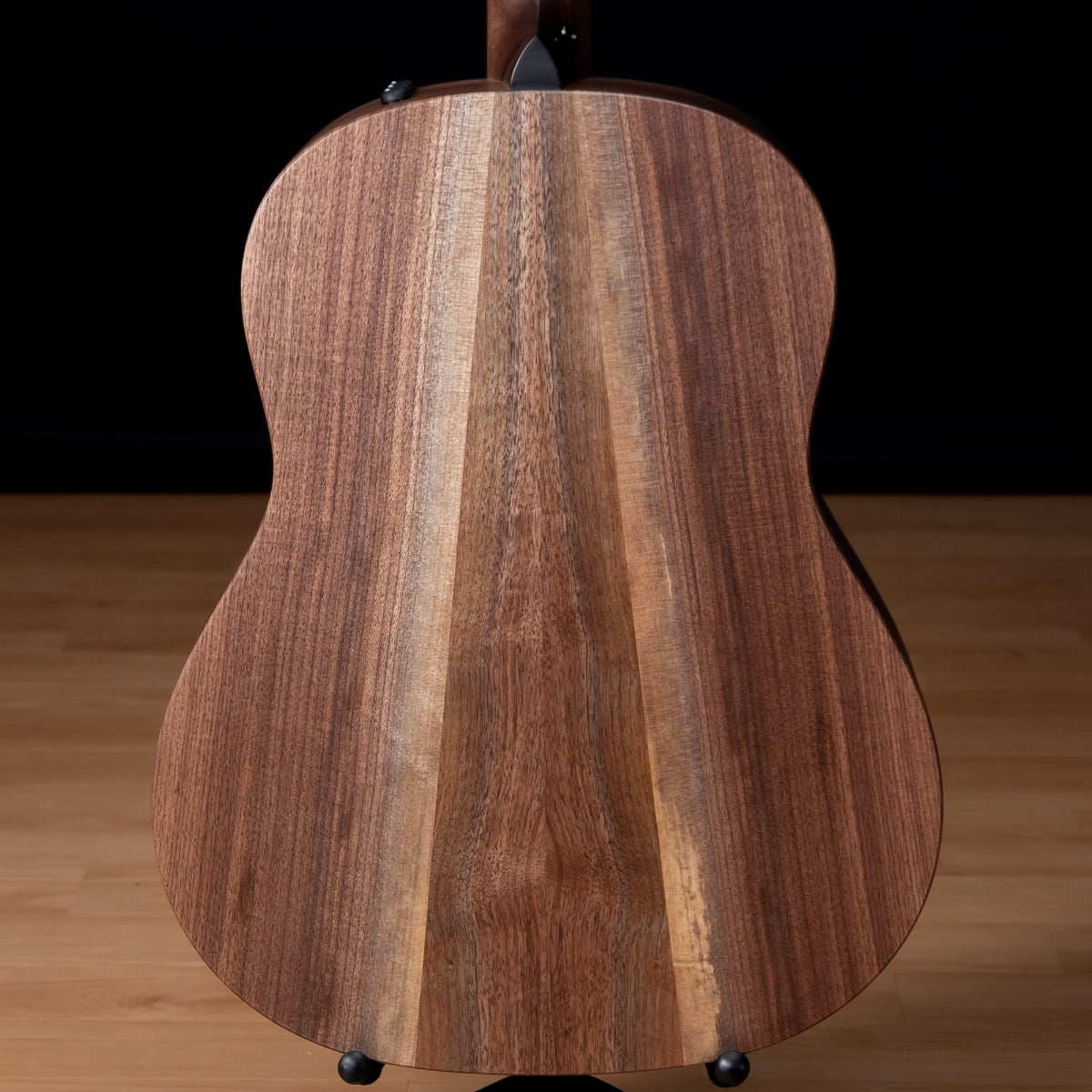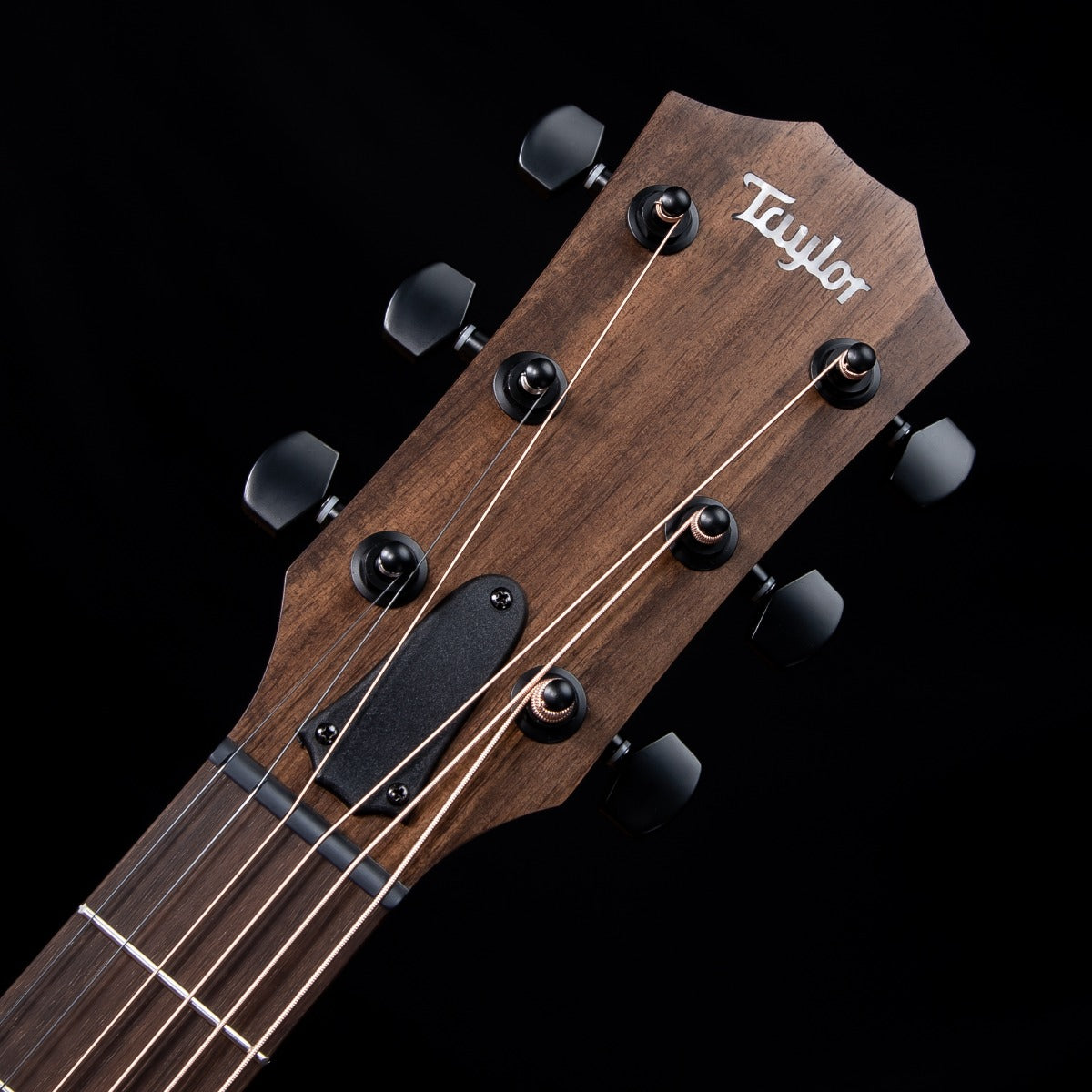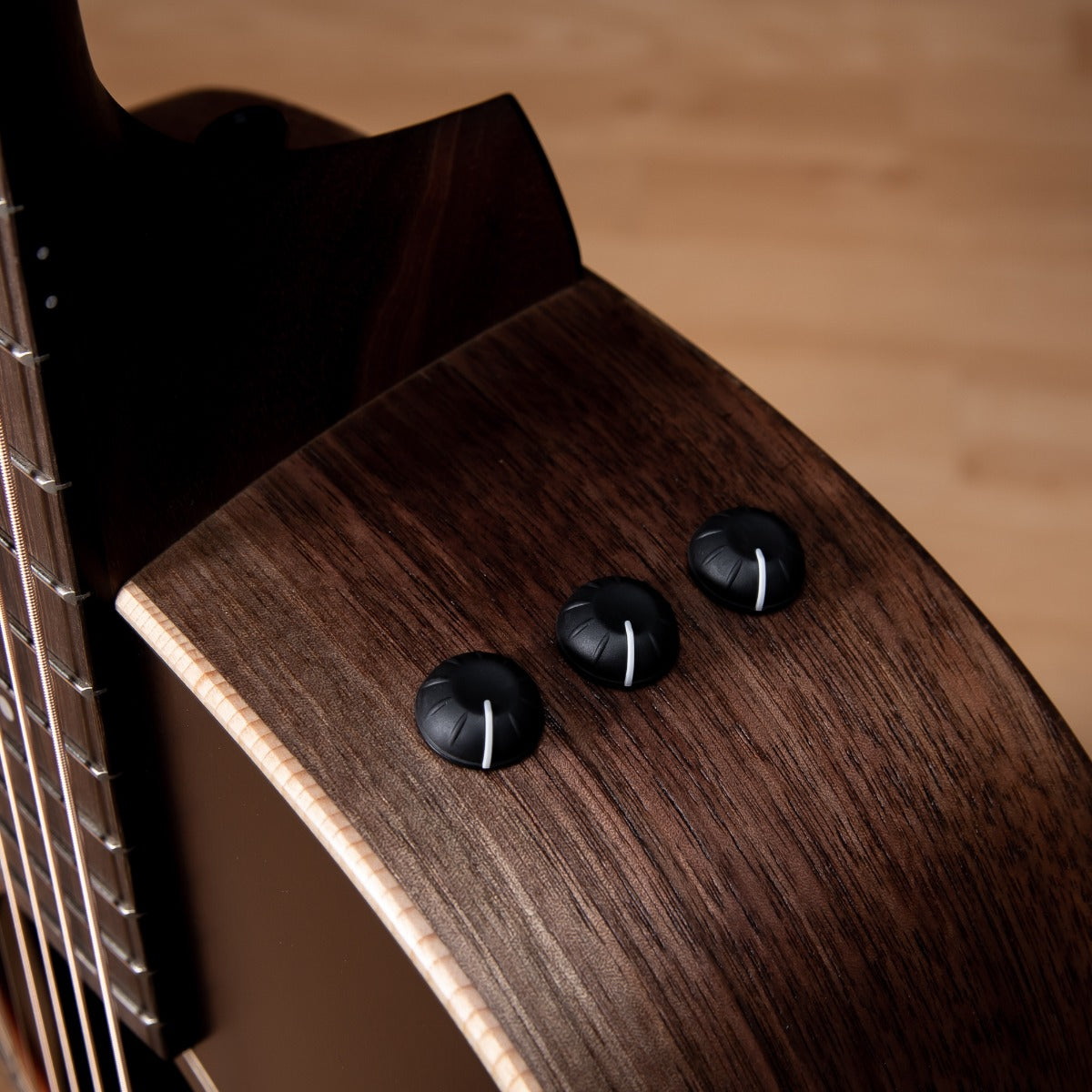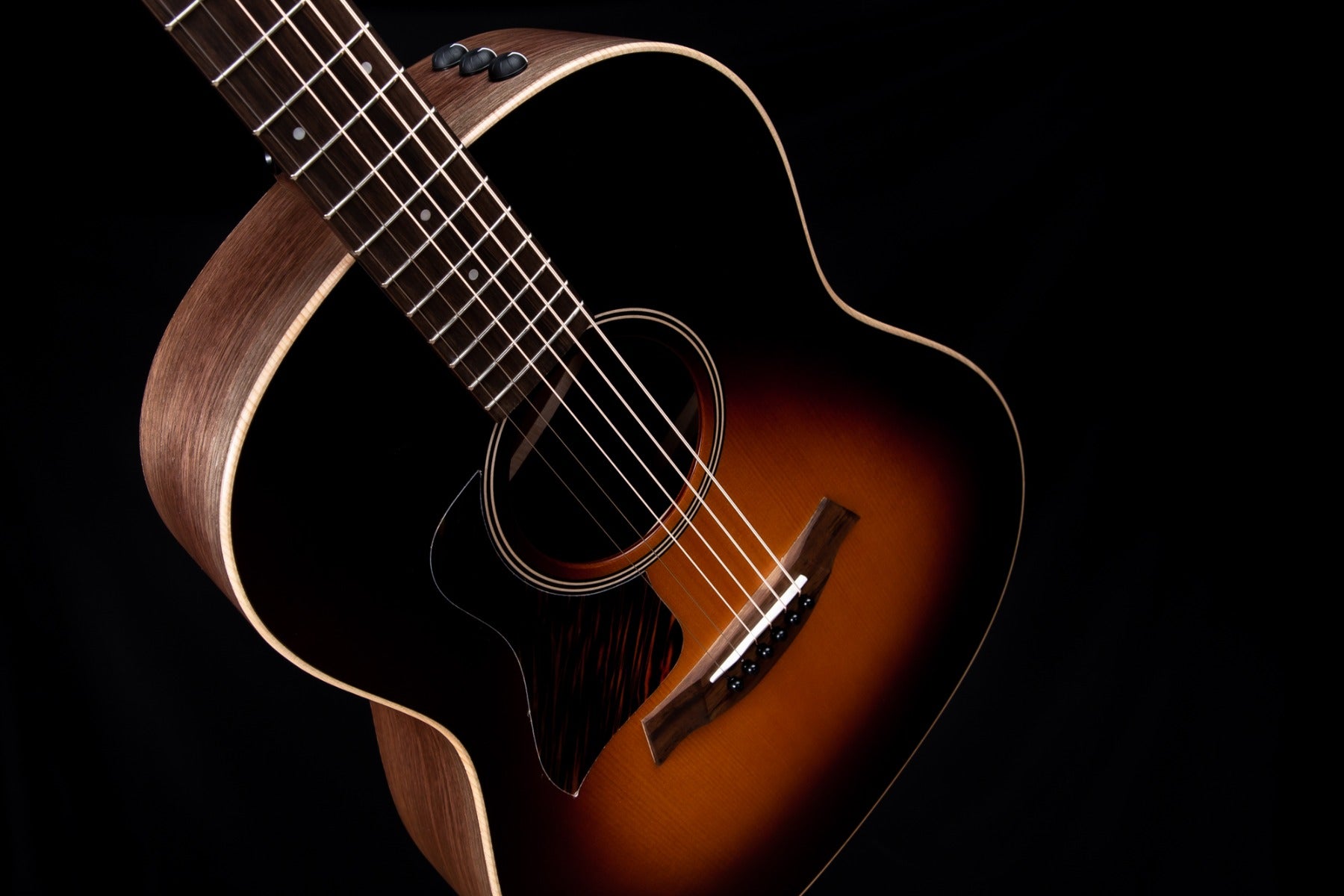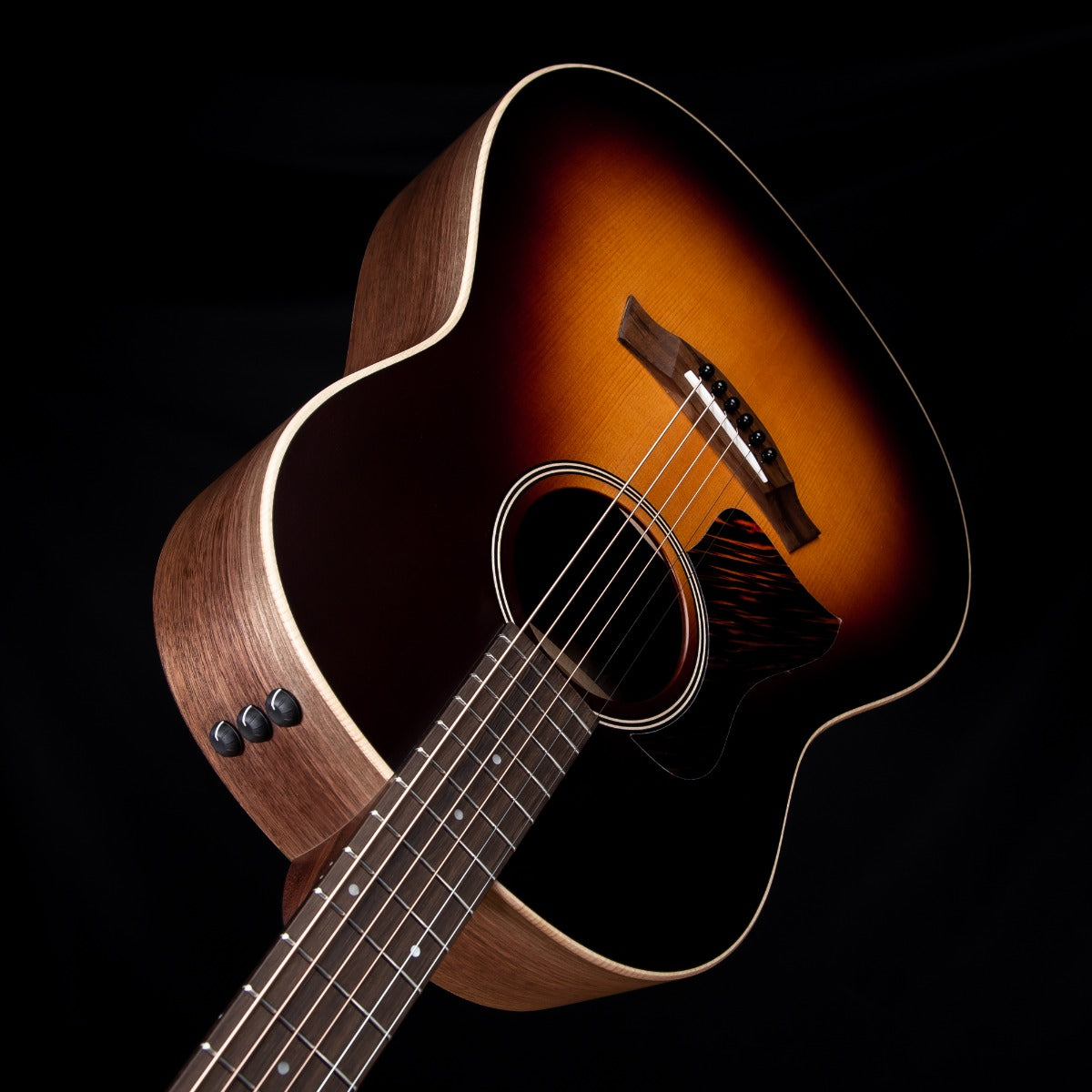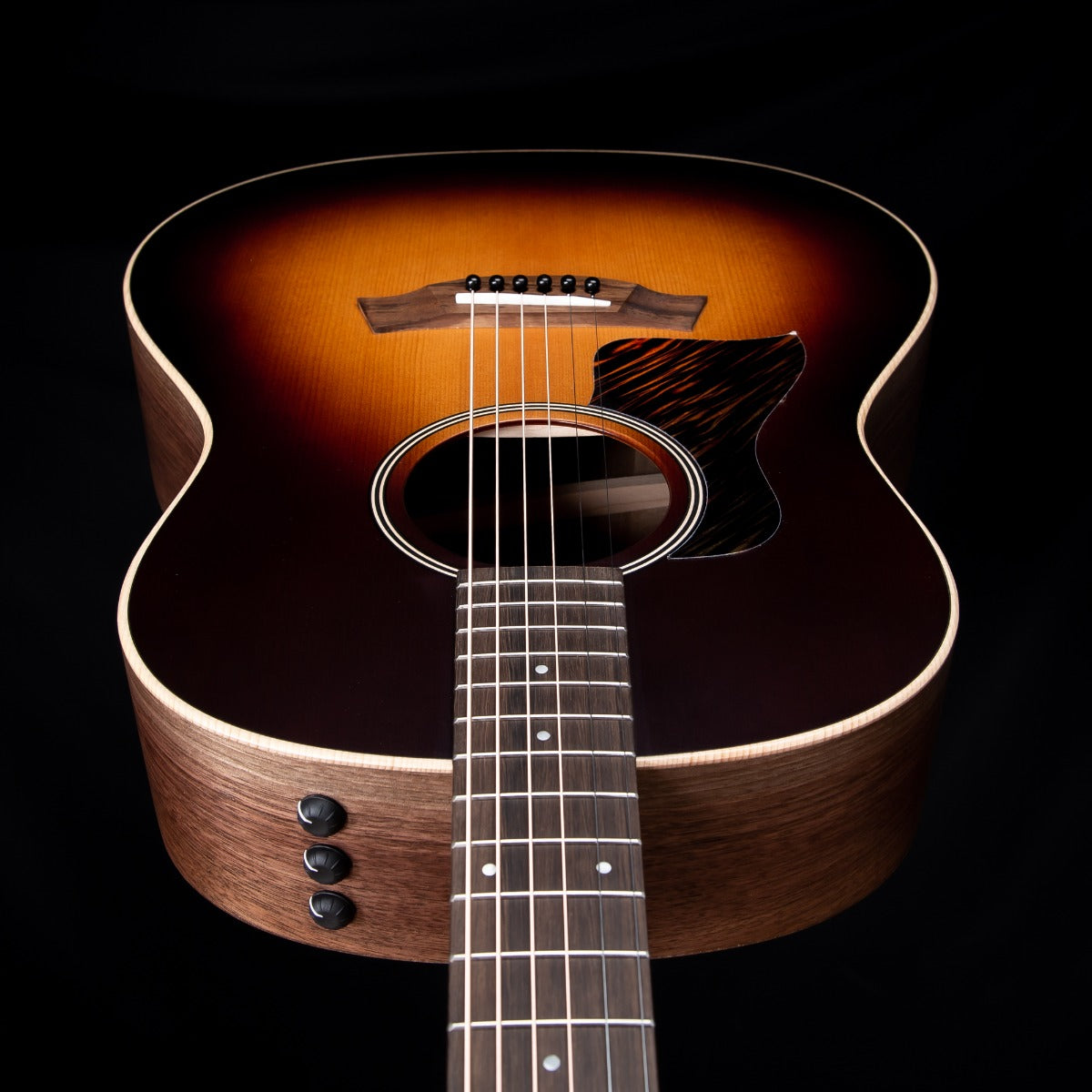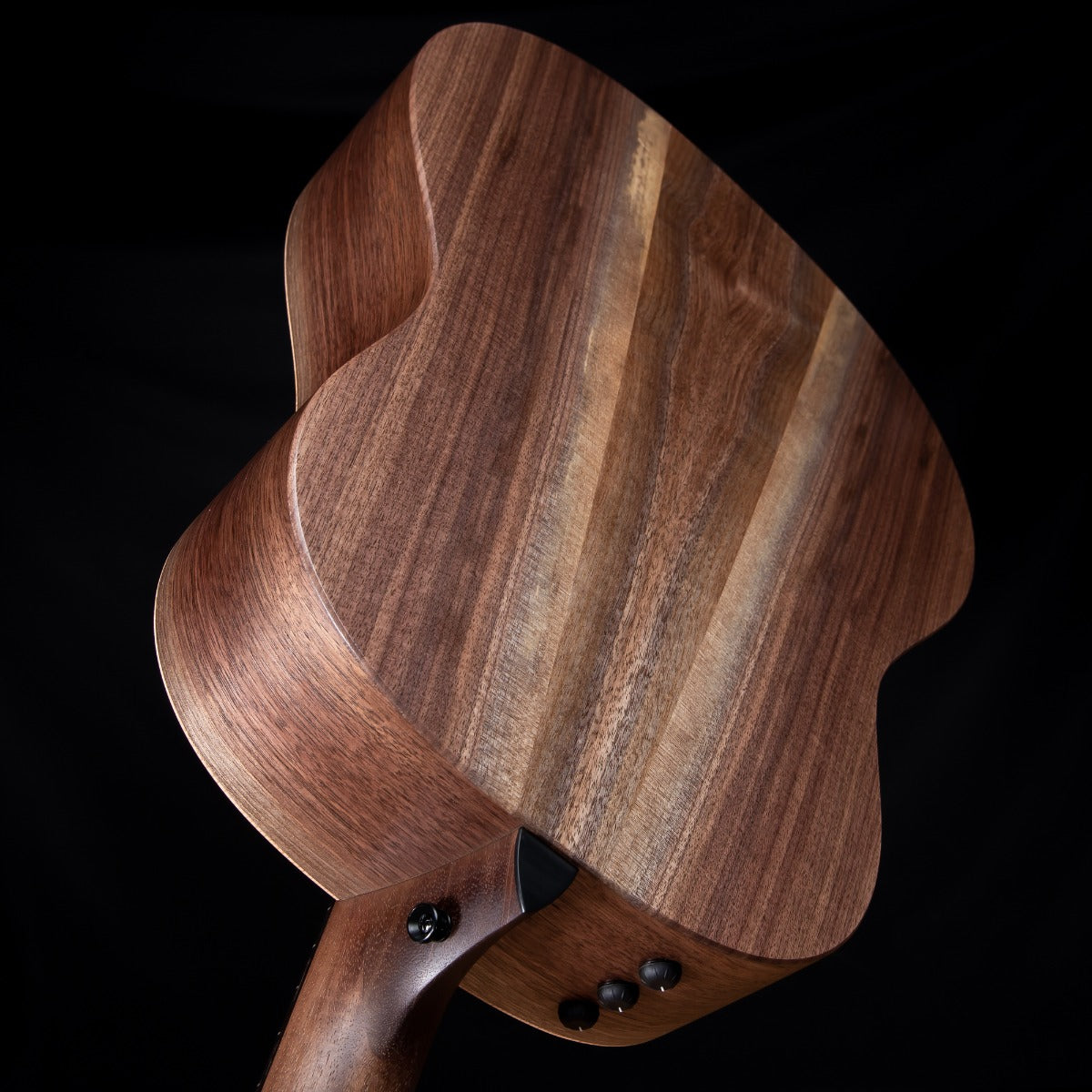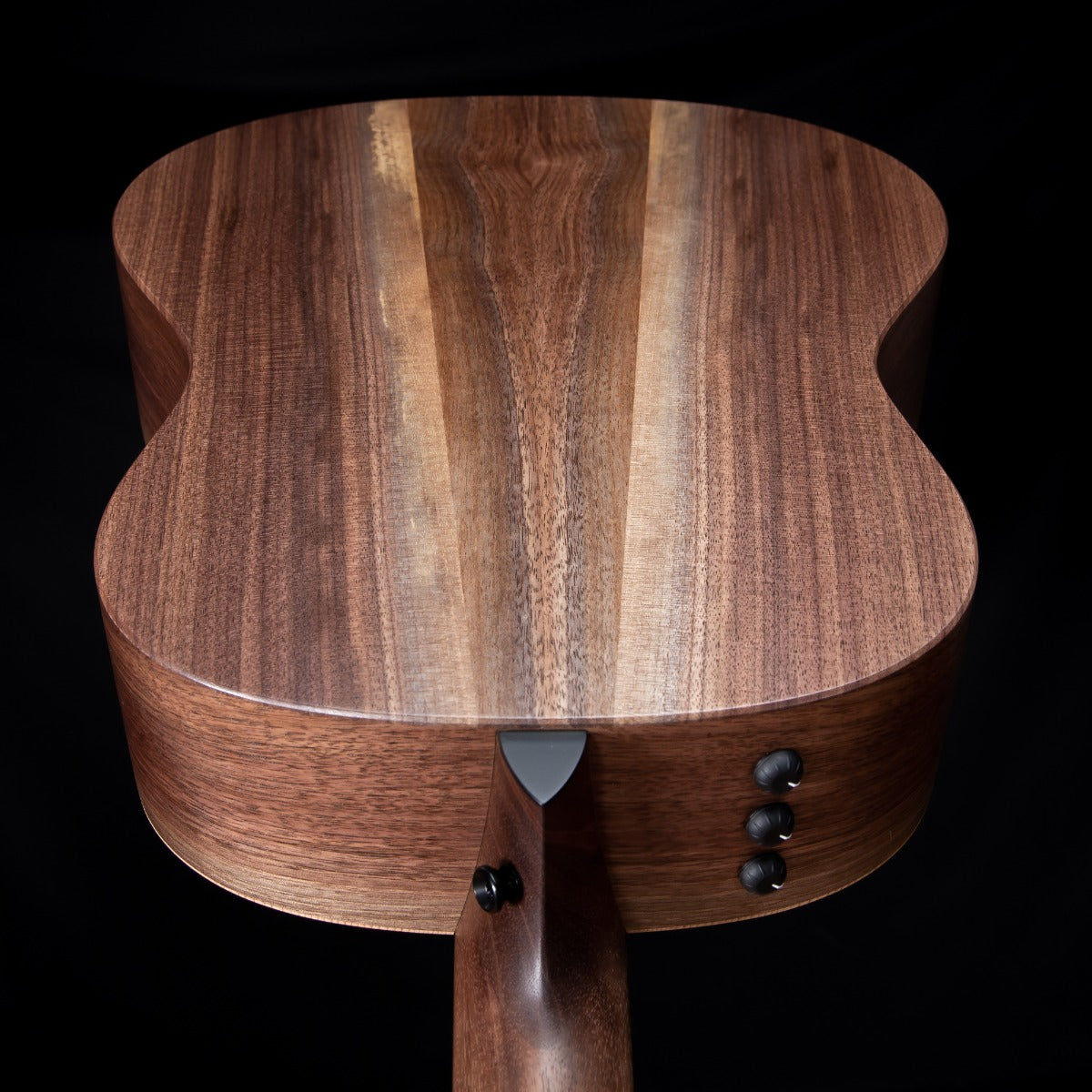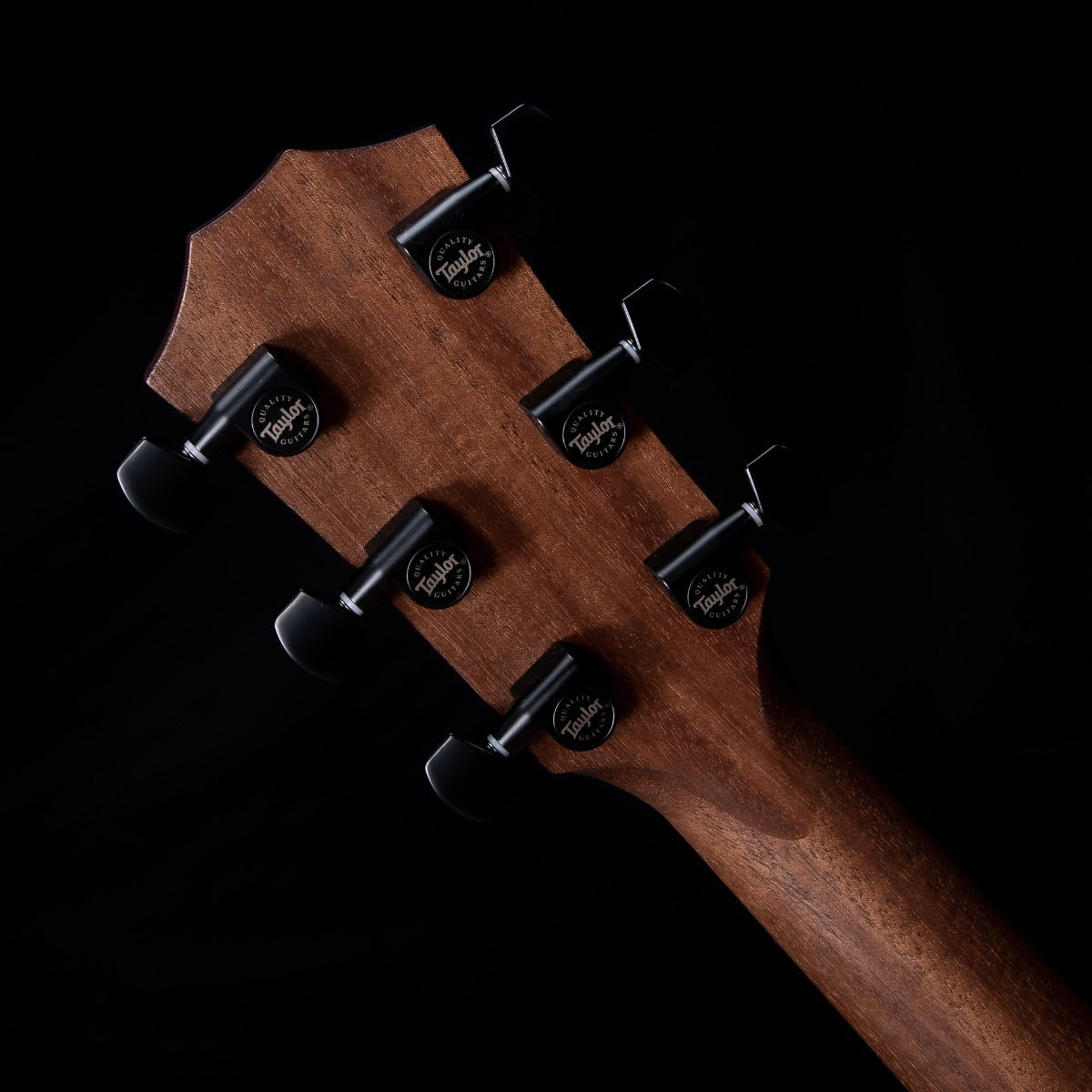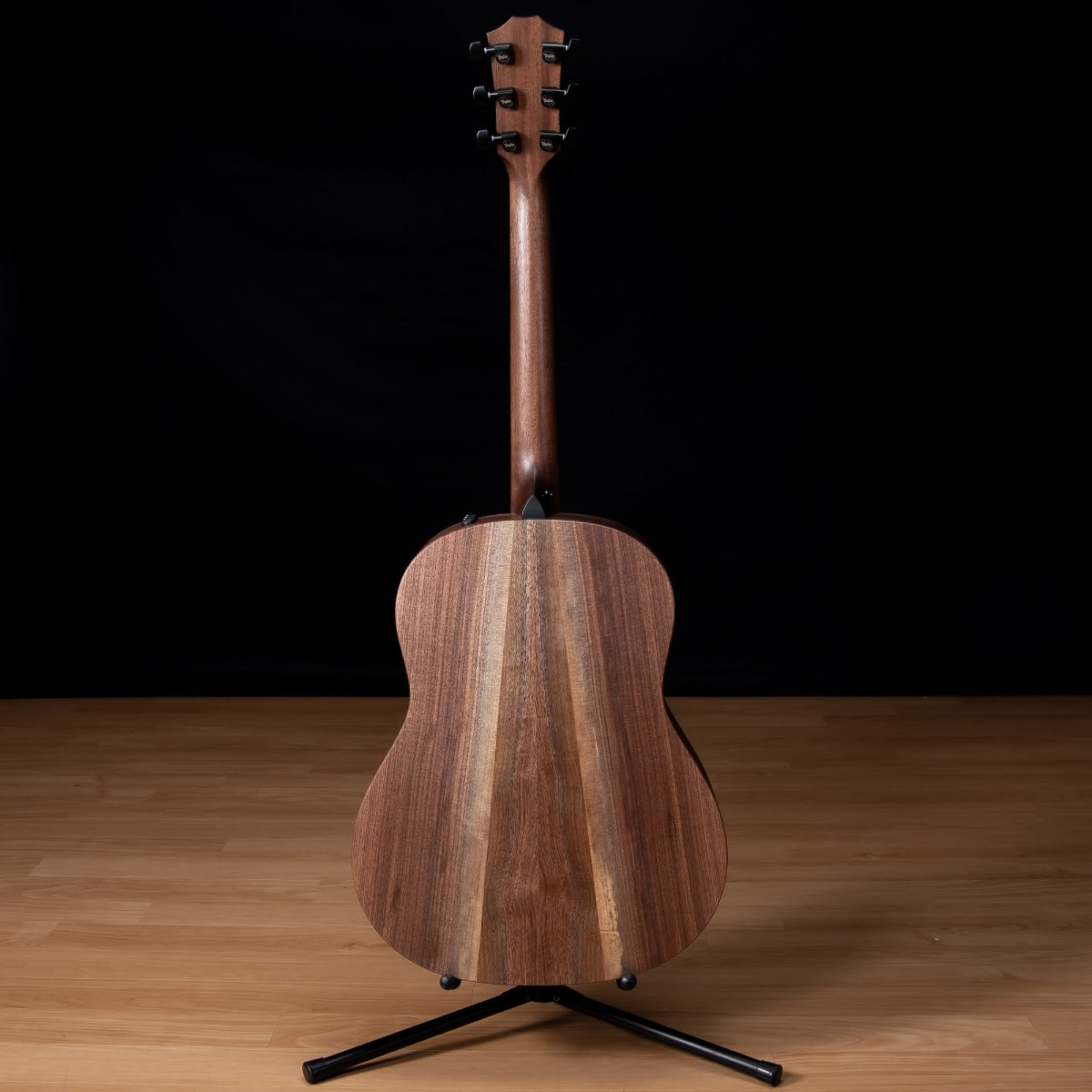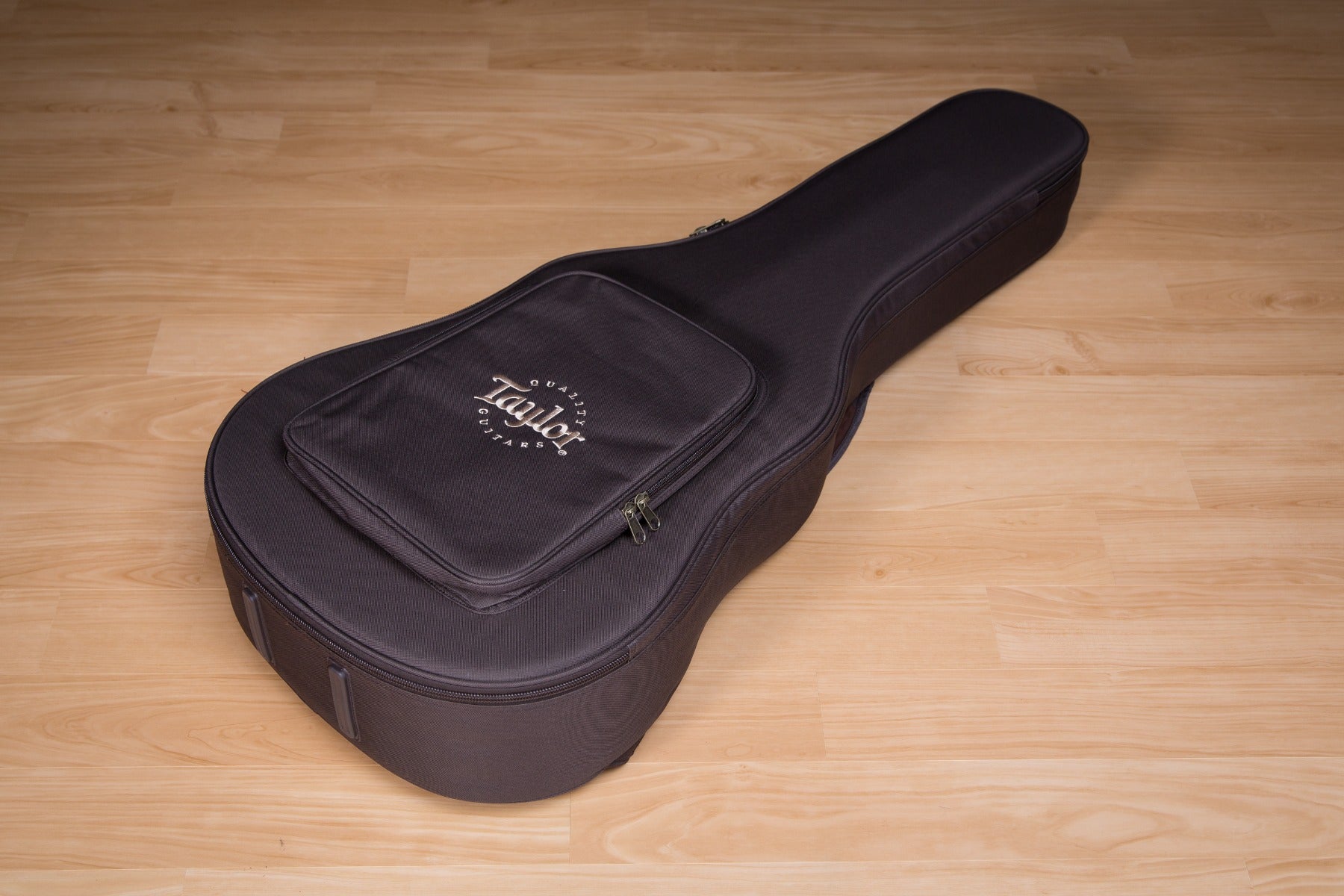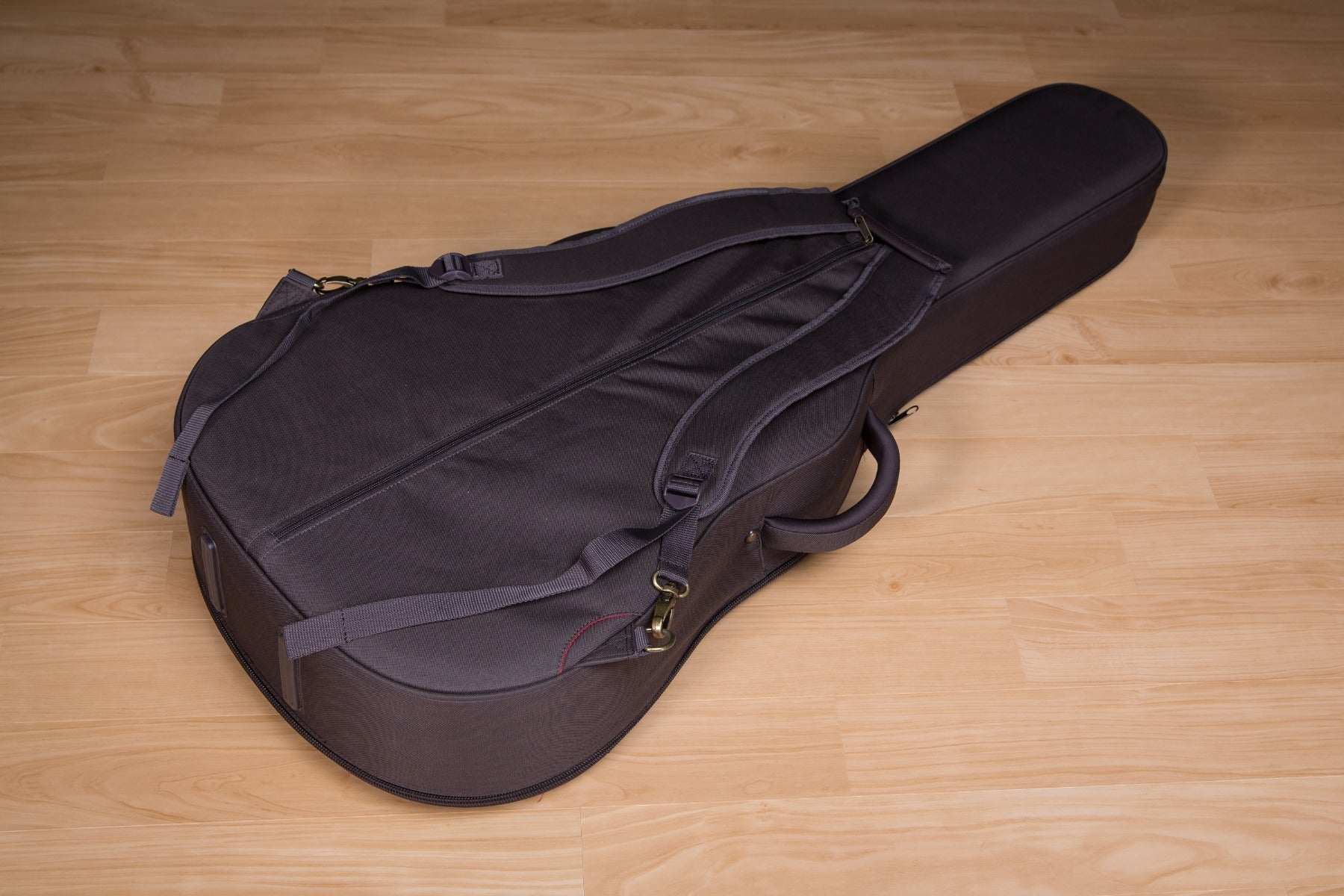 Serial Number: 1201173064
Taylor AD17e-SB American Dream Series Left Handed Acoustic Electric Guitar - Tobacco Burst SN 1201173064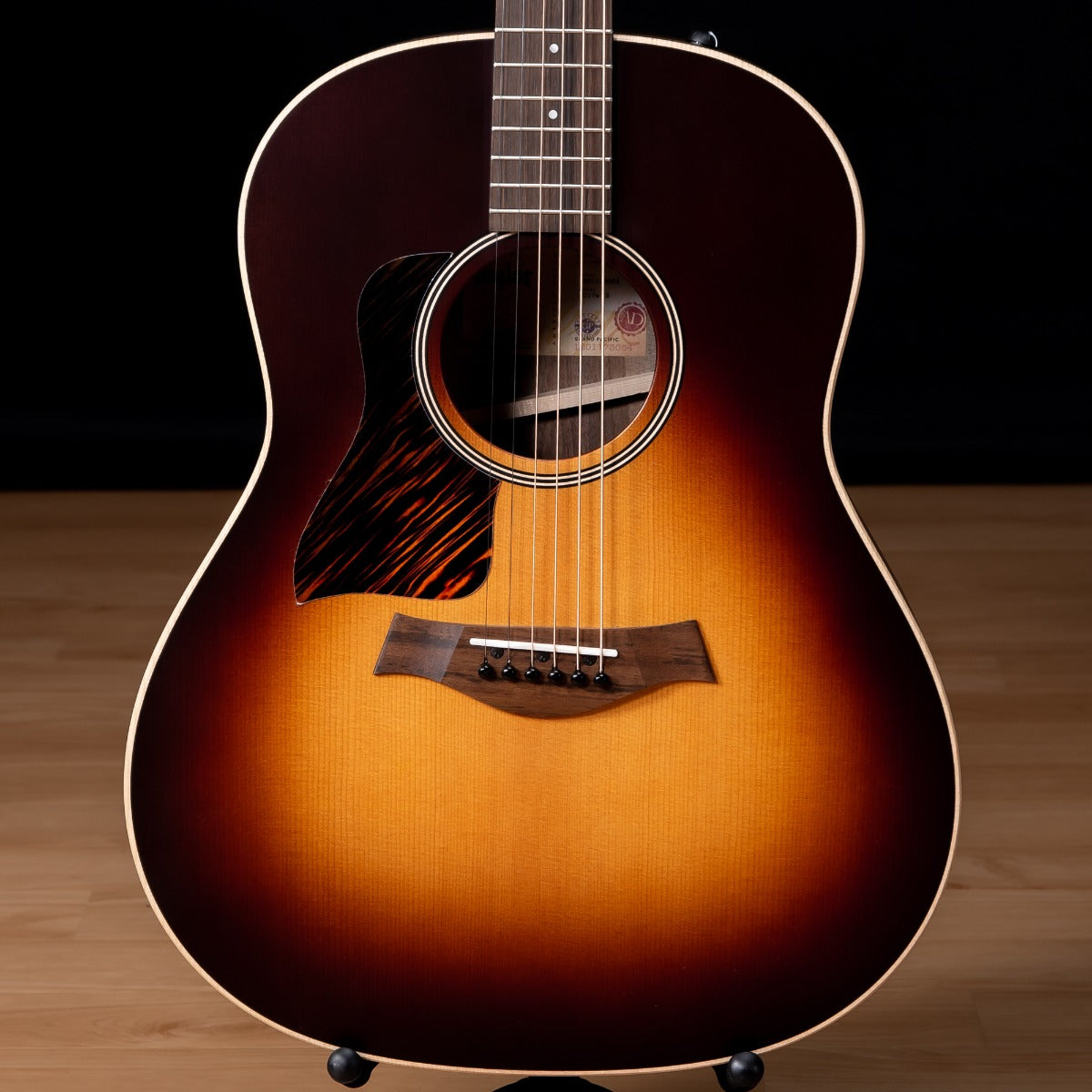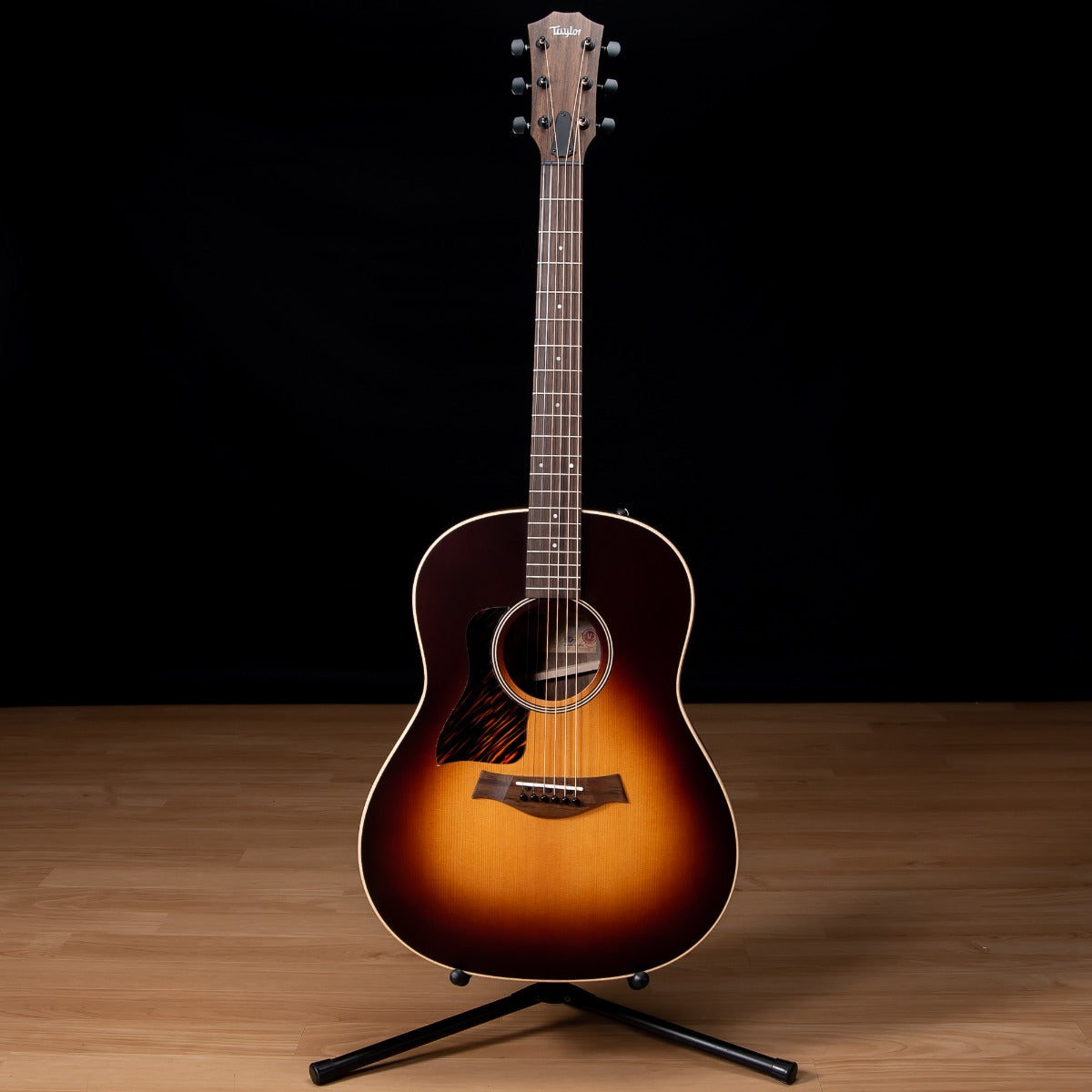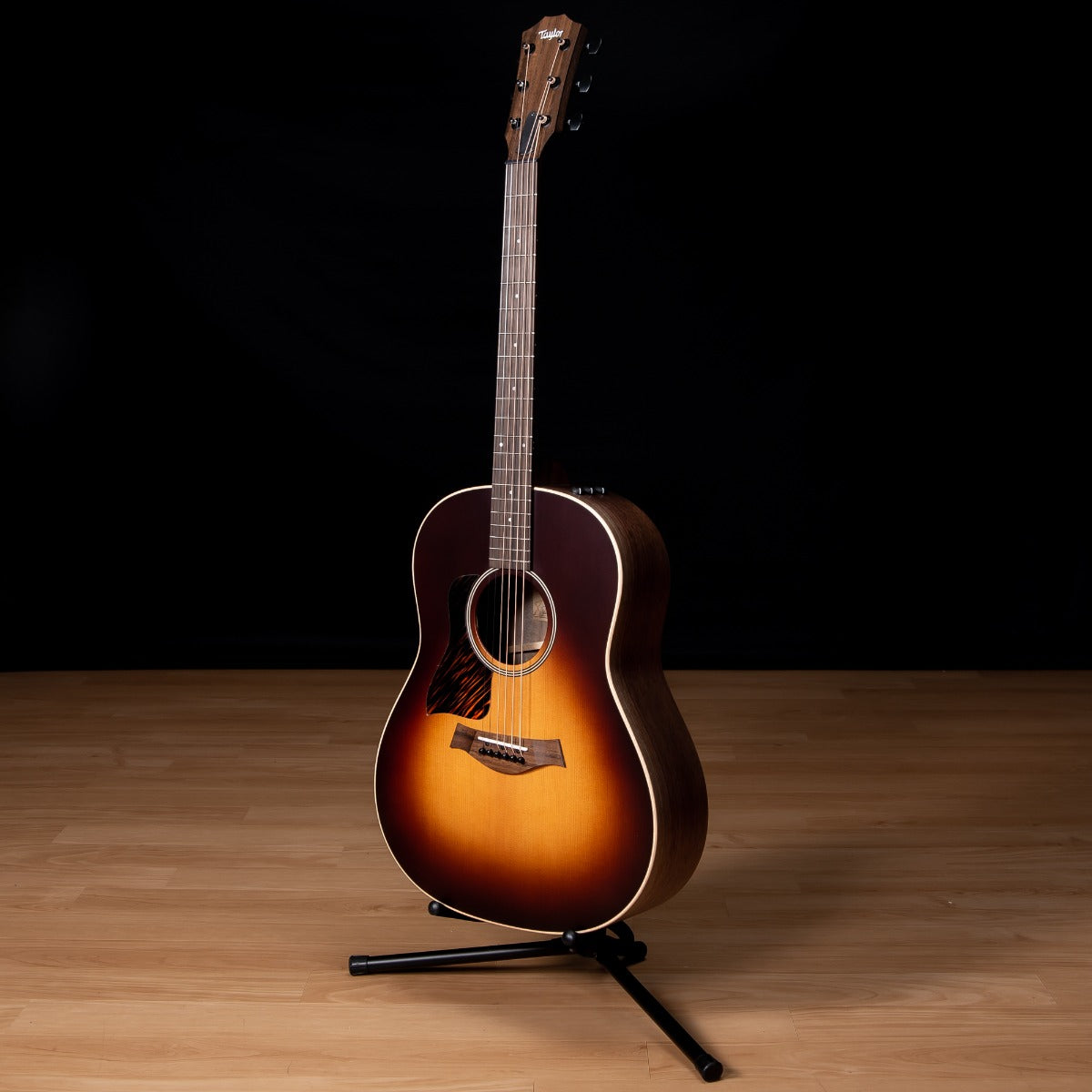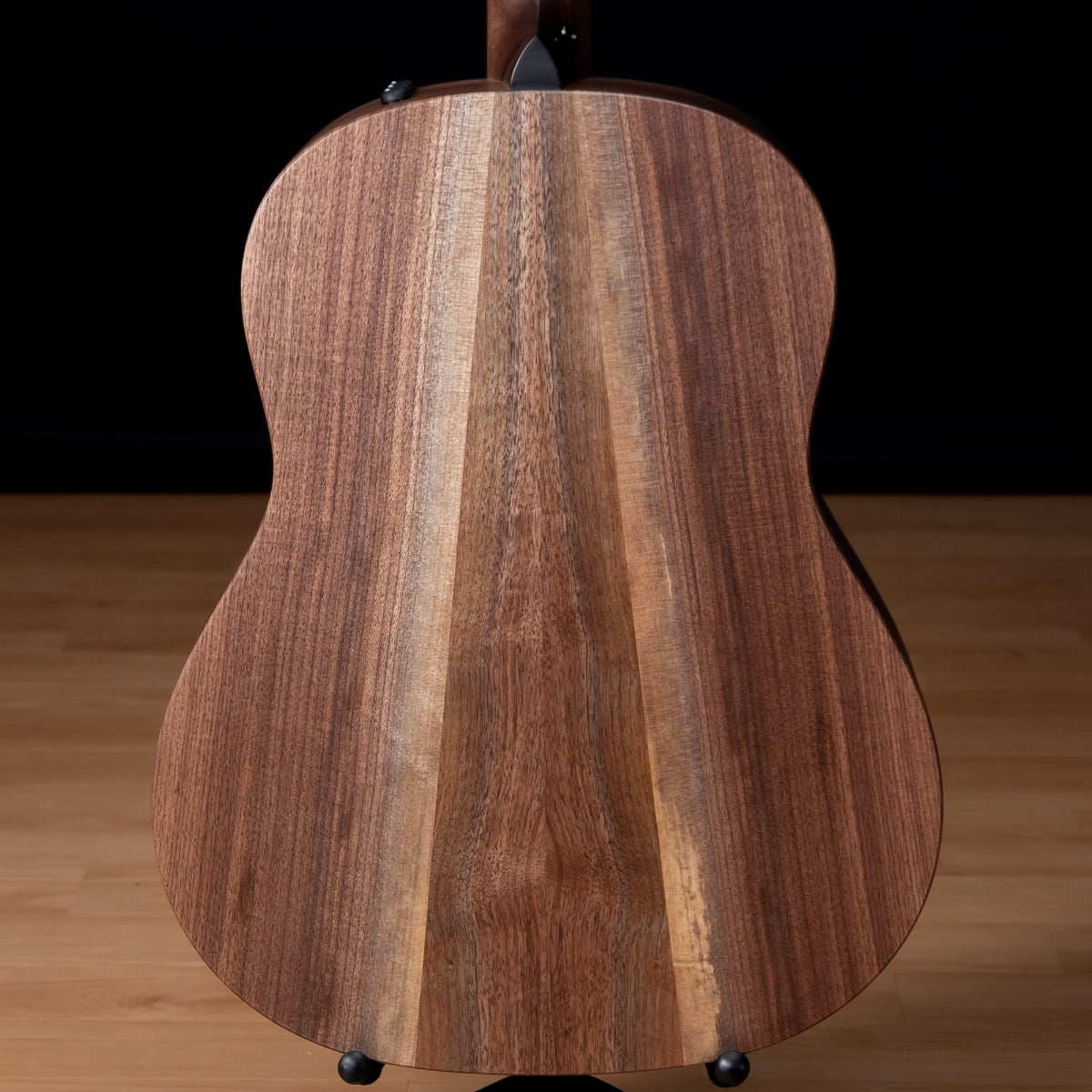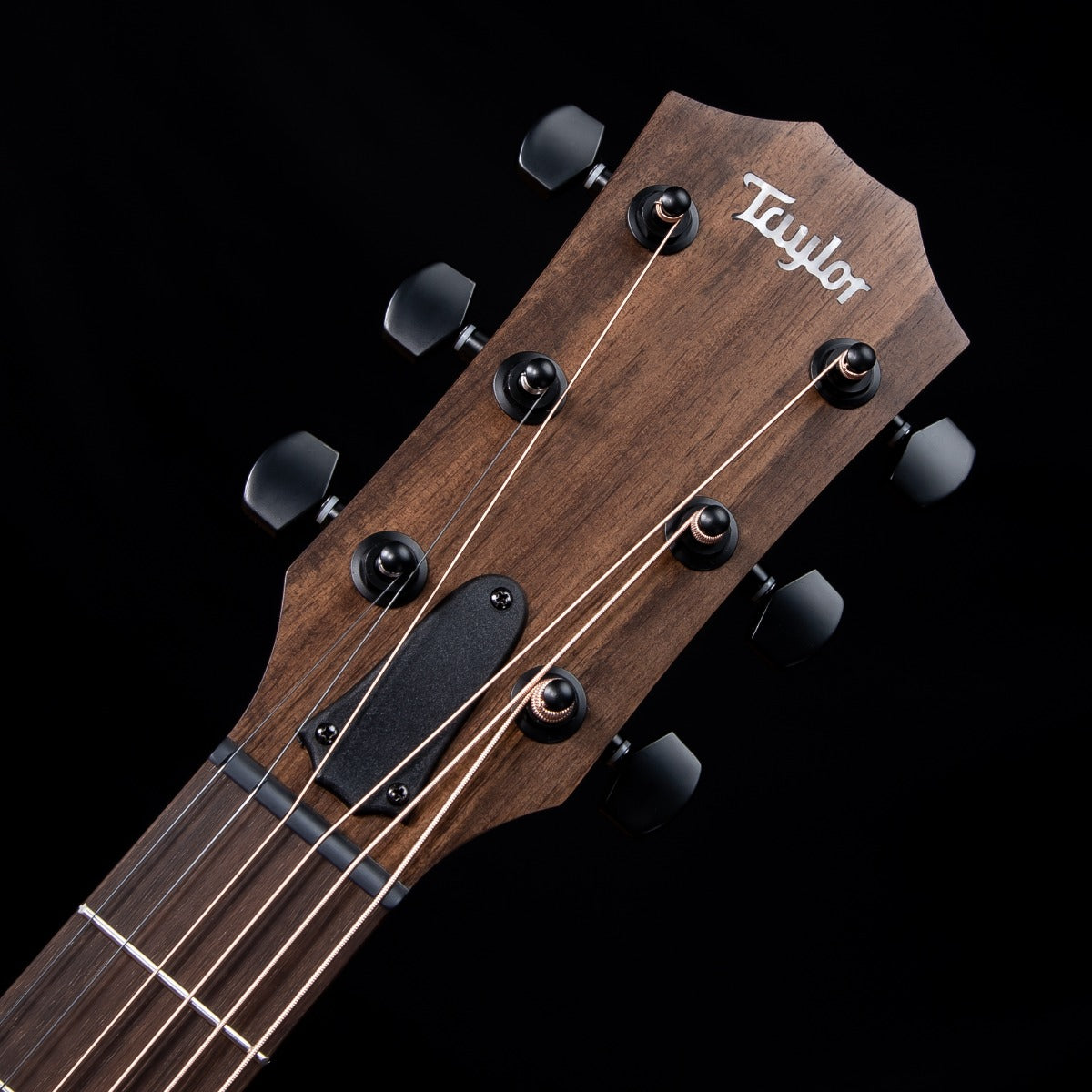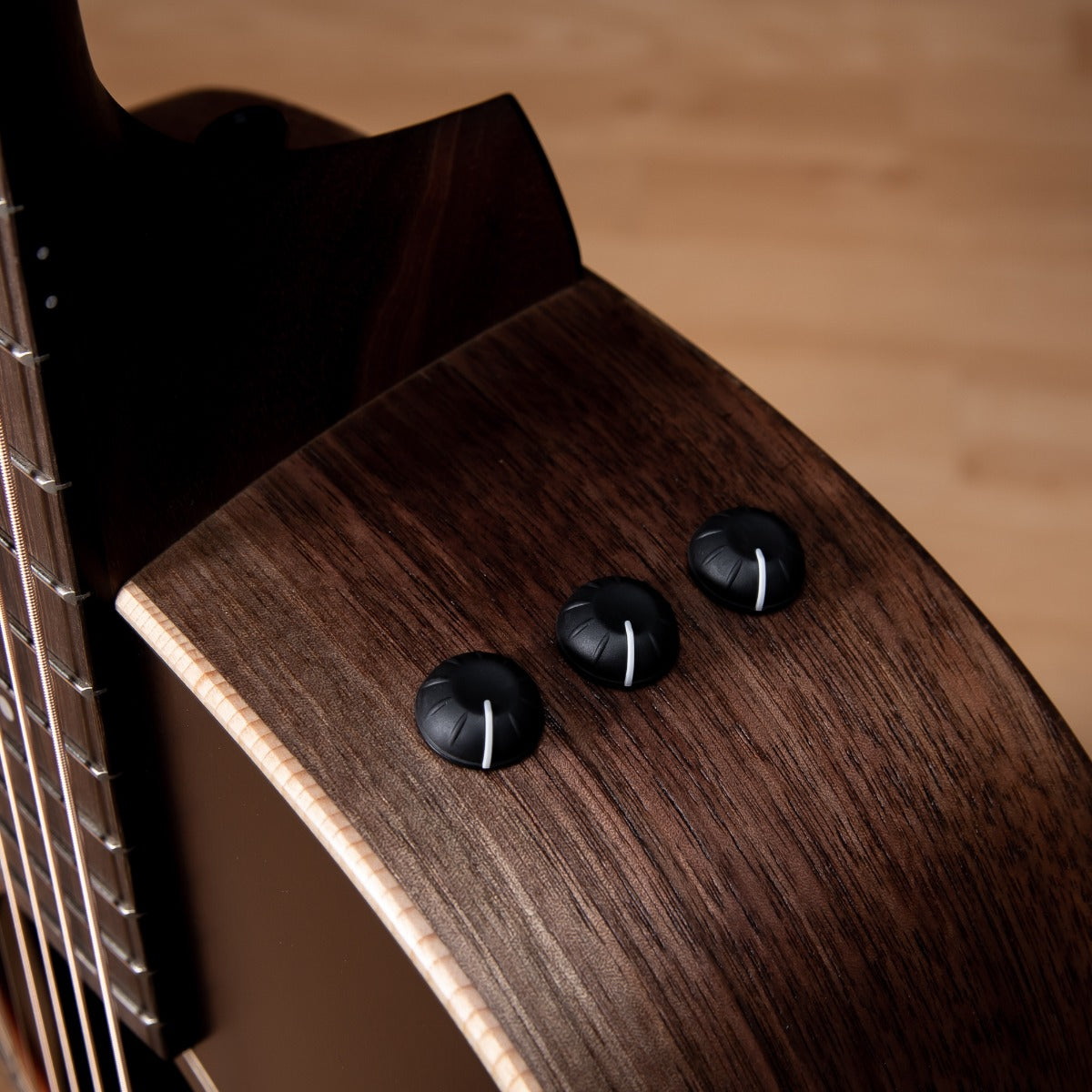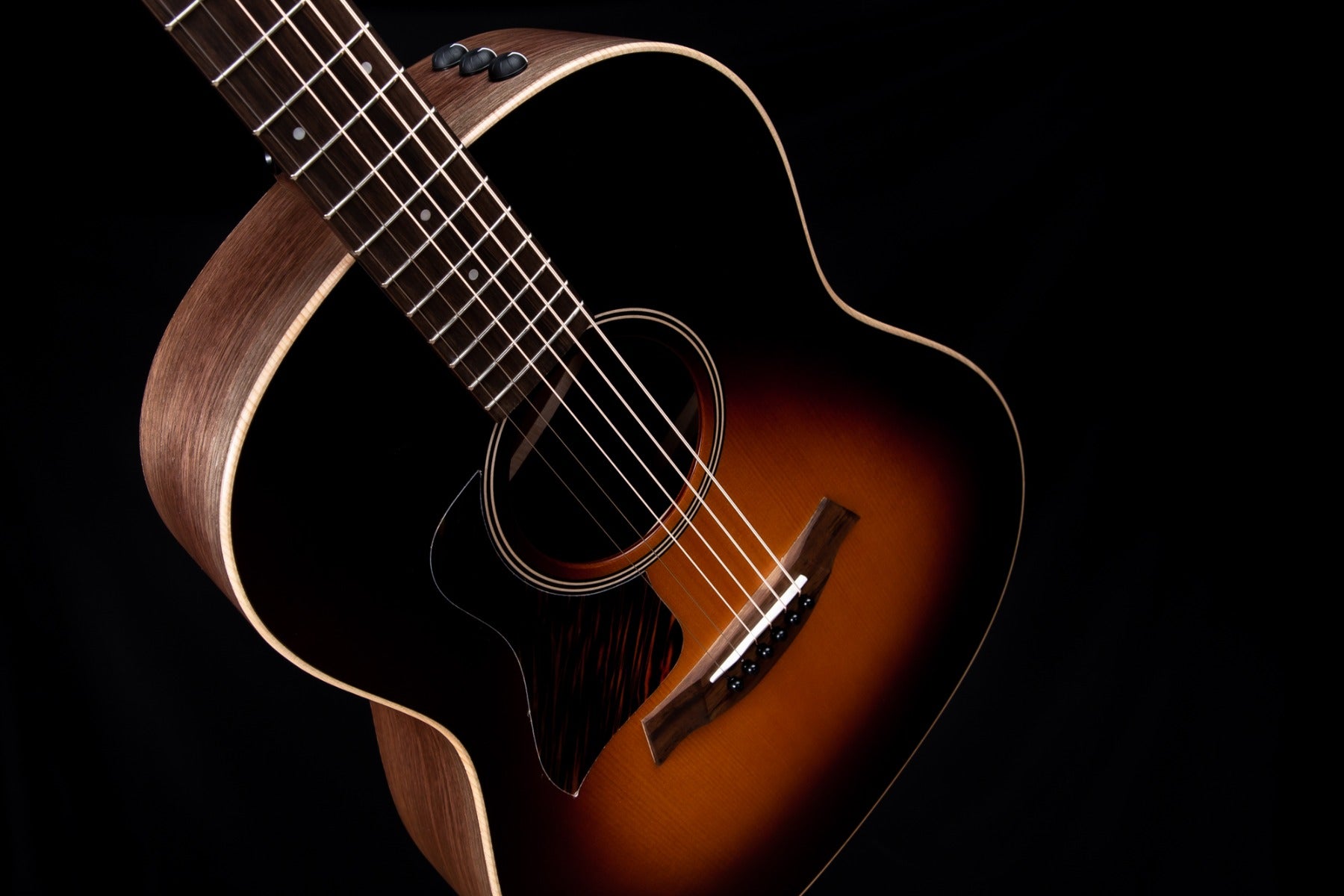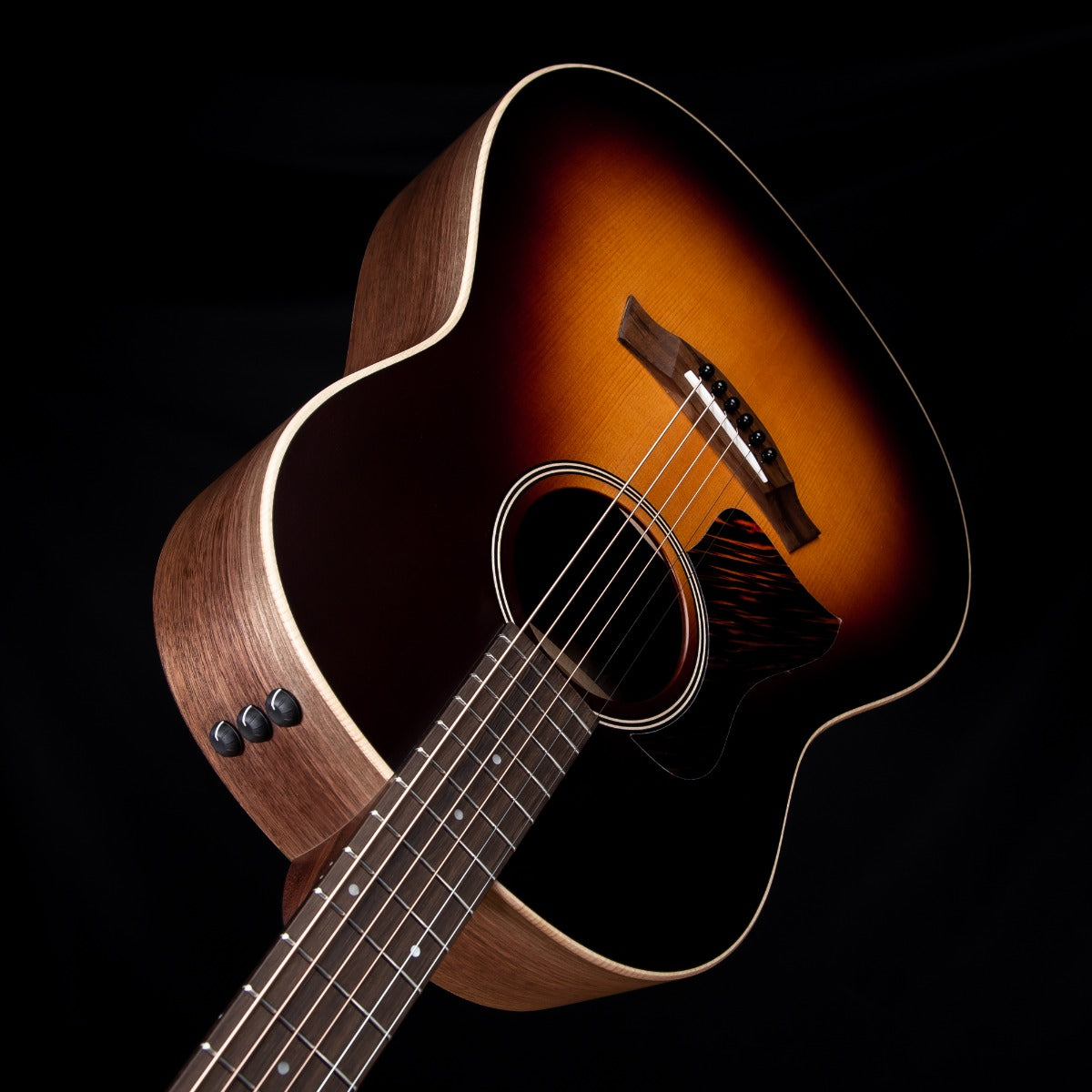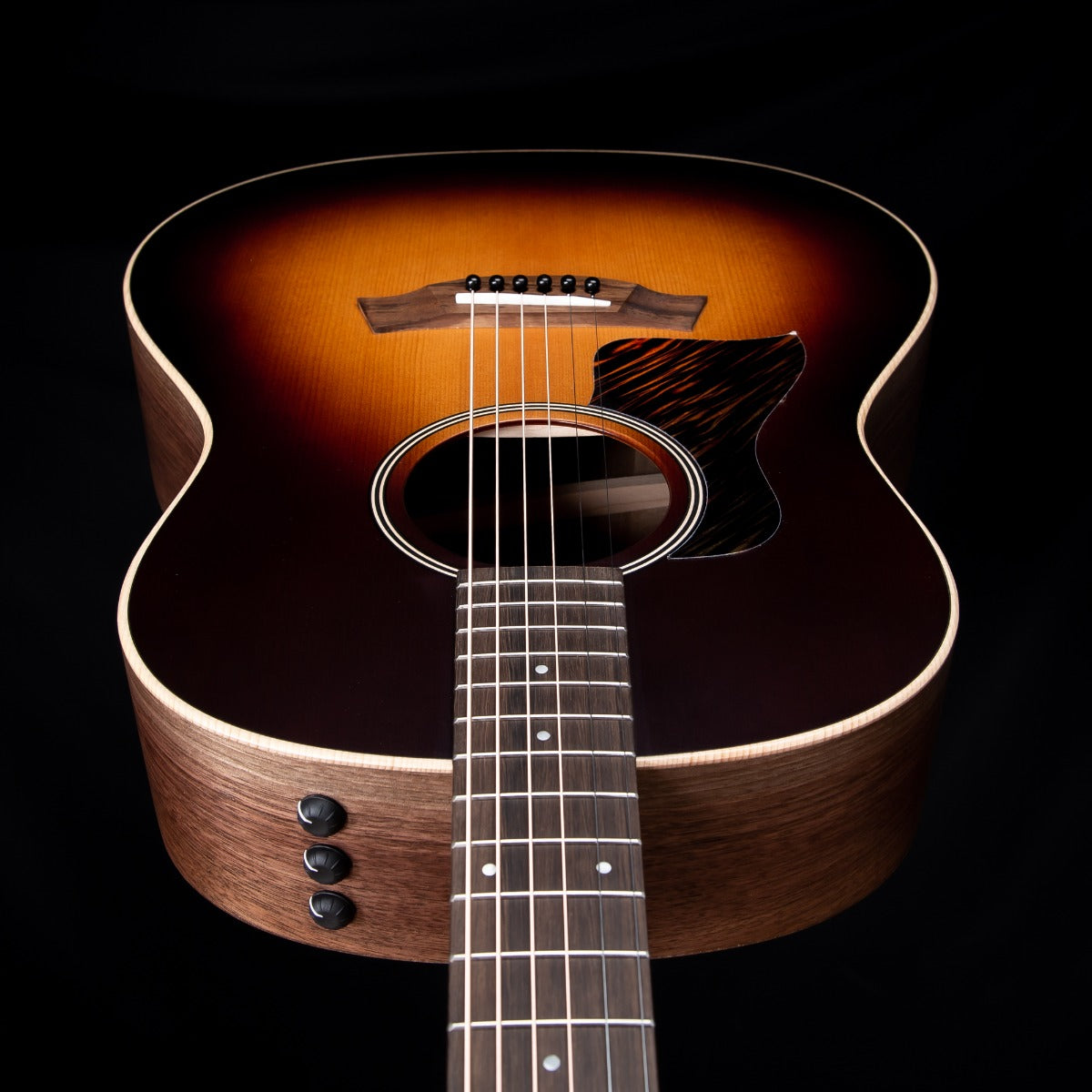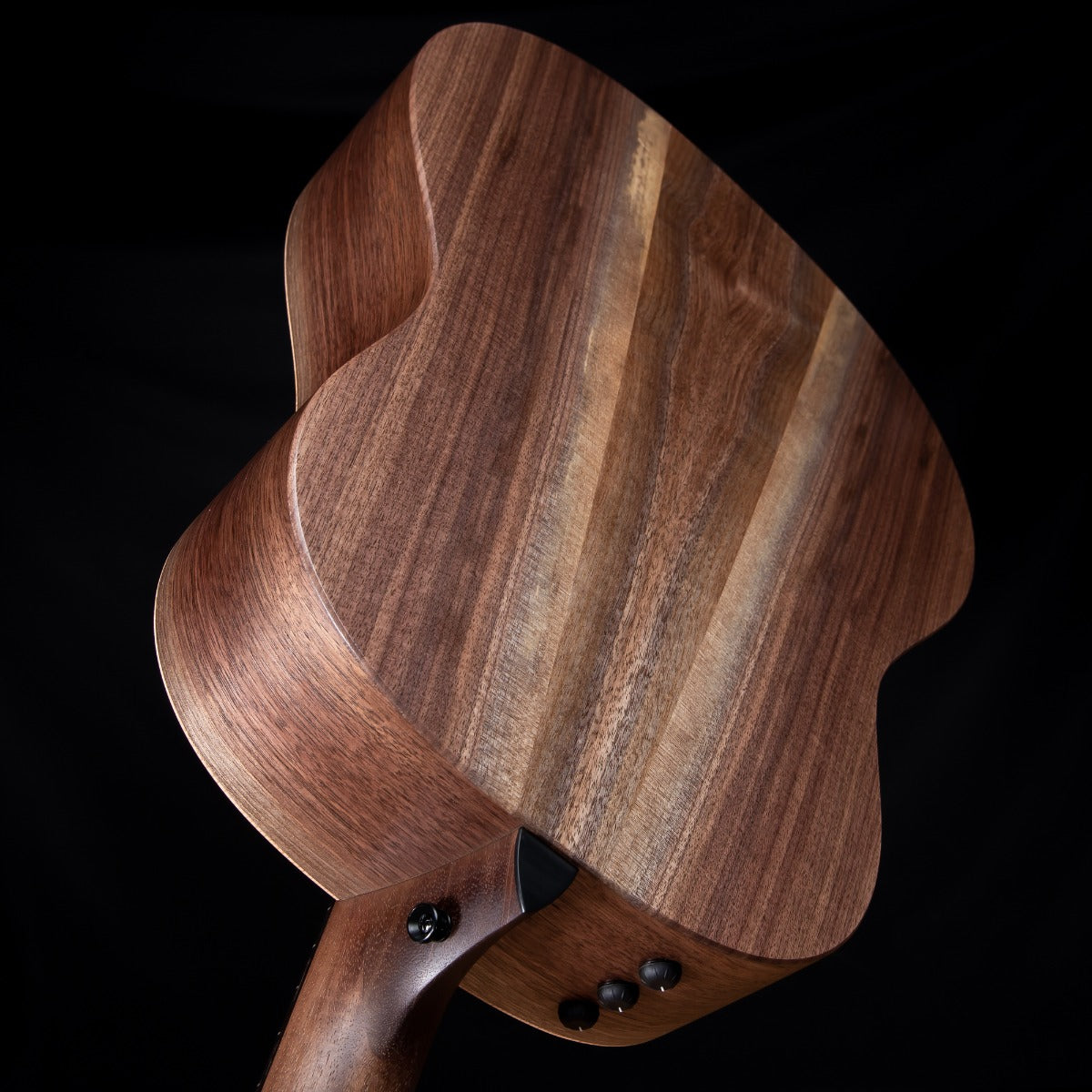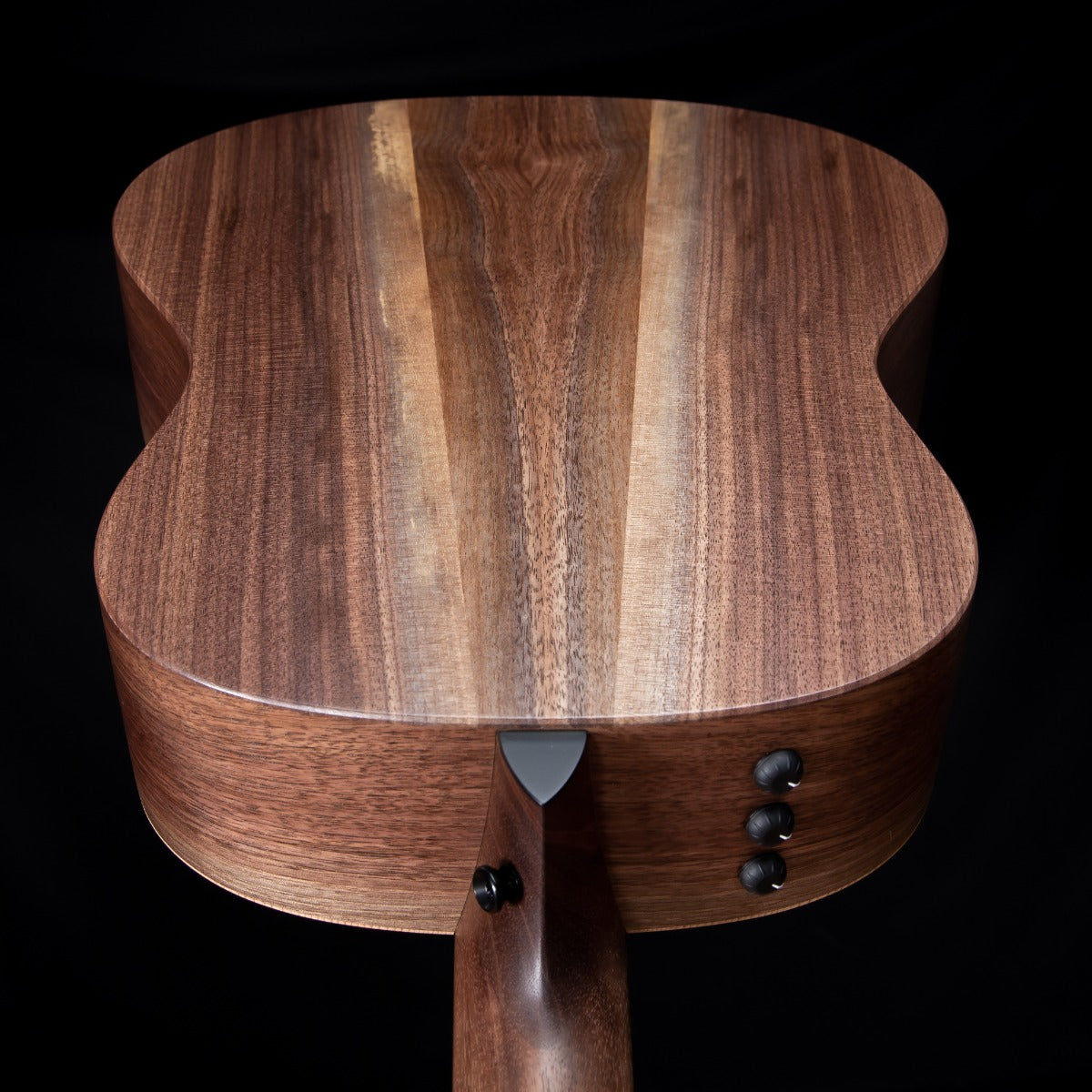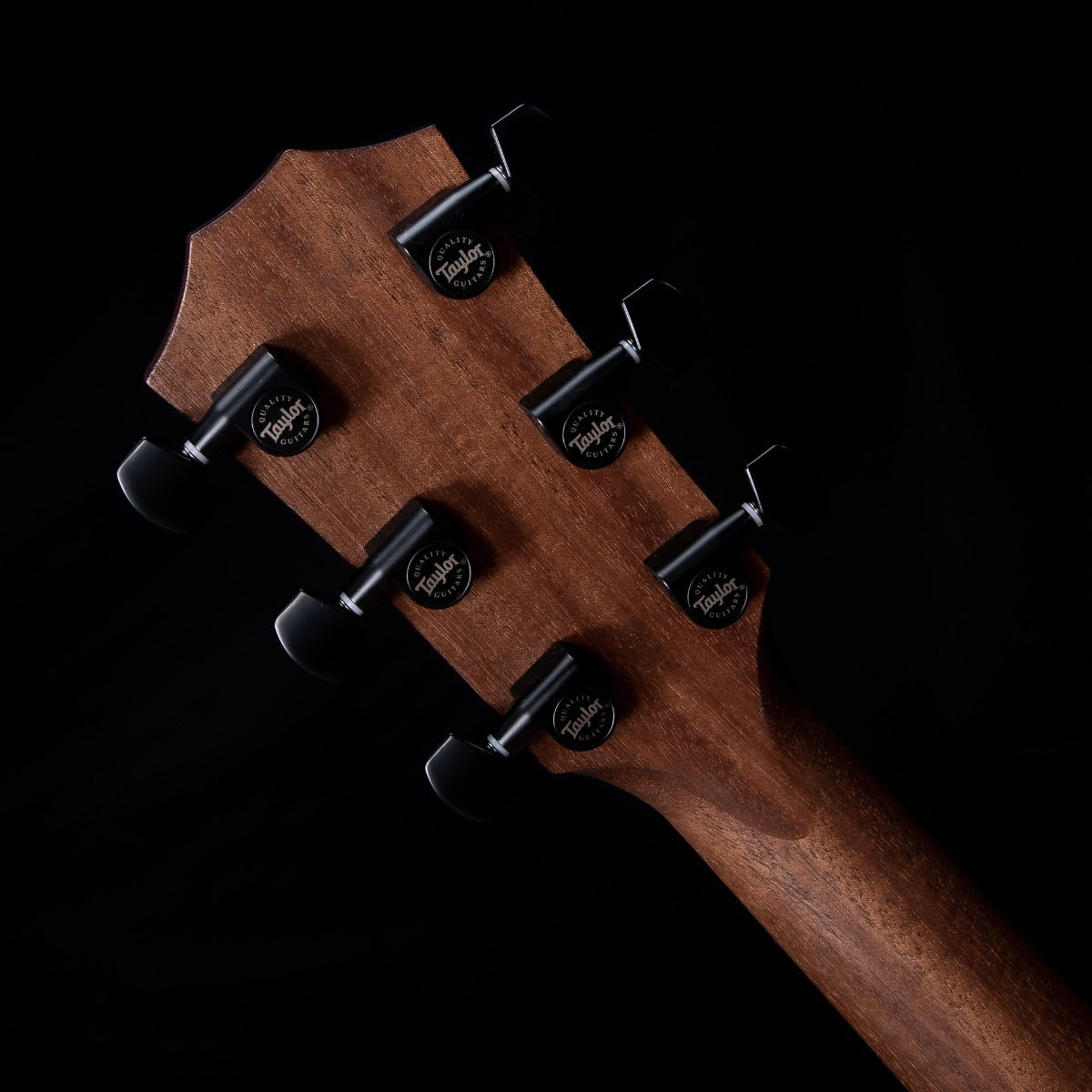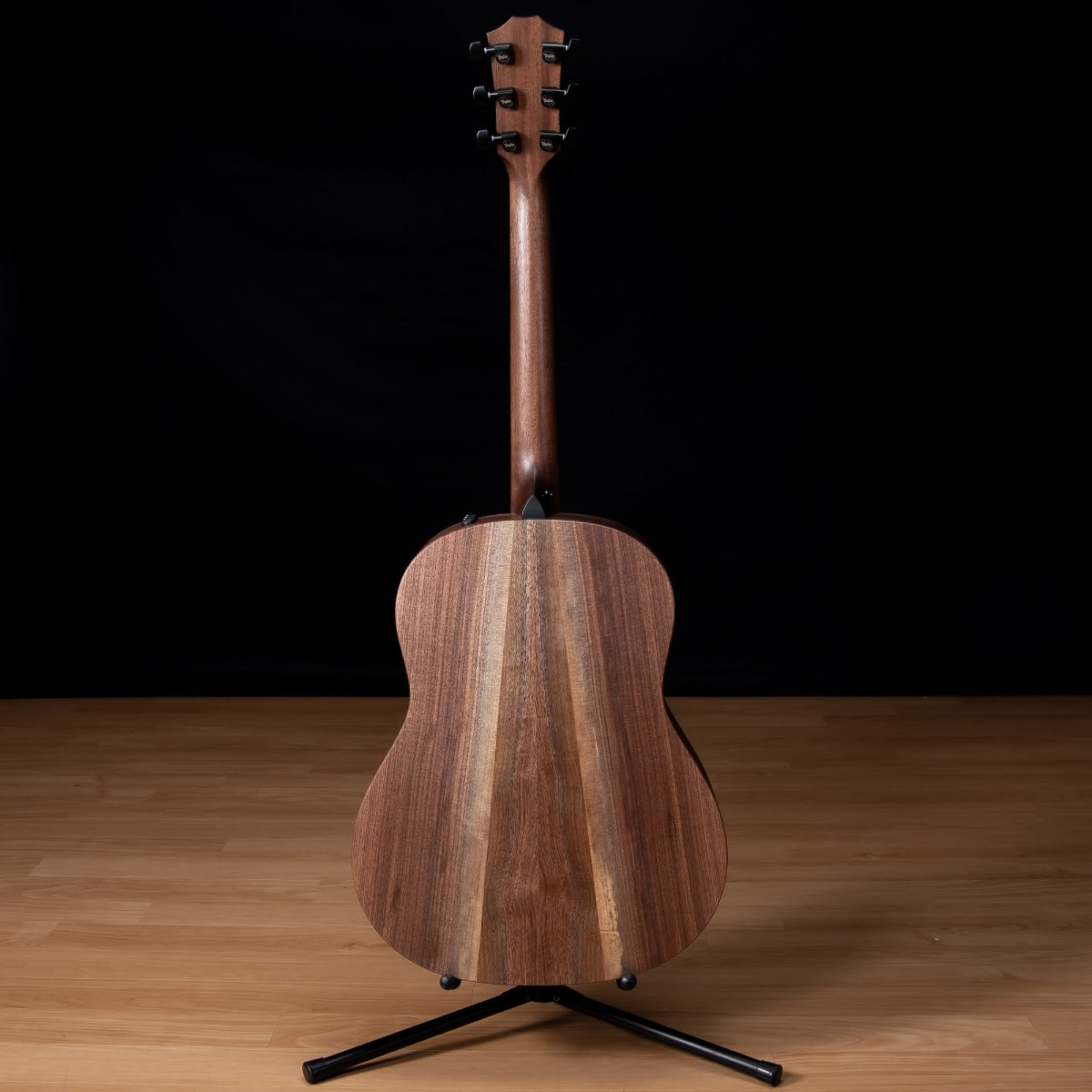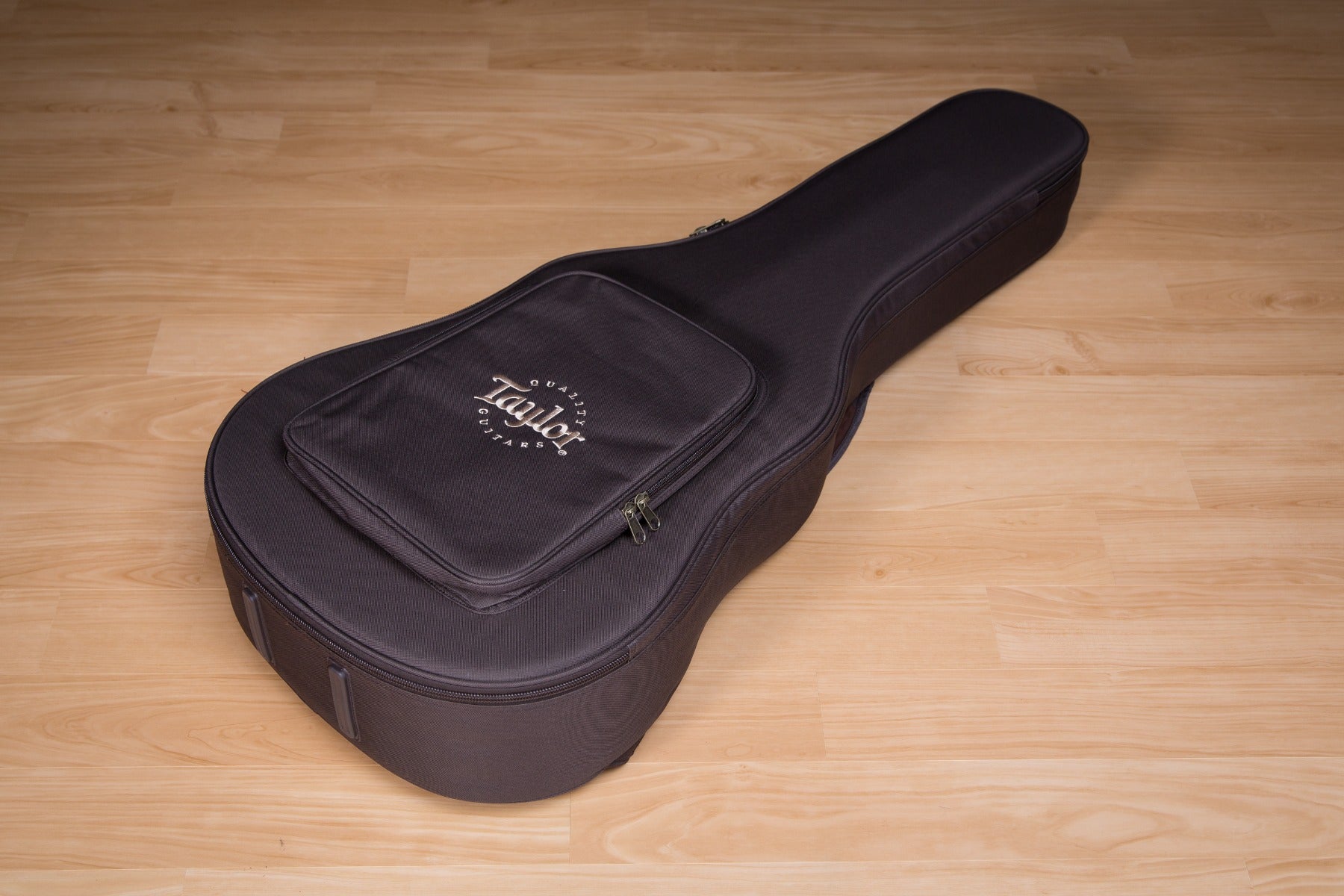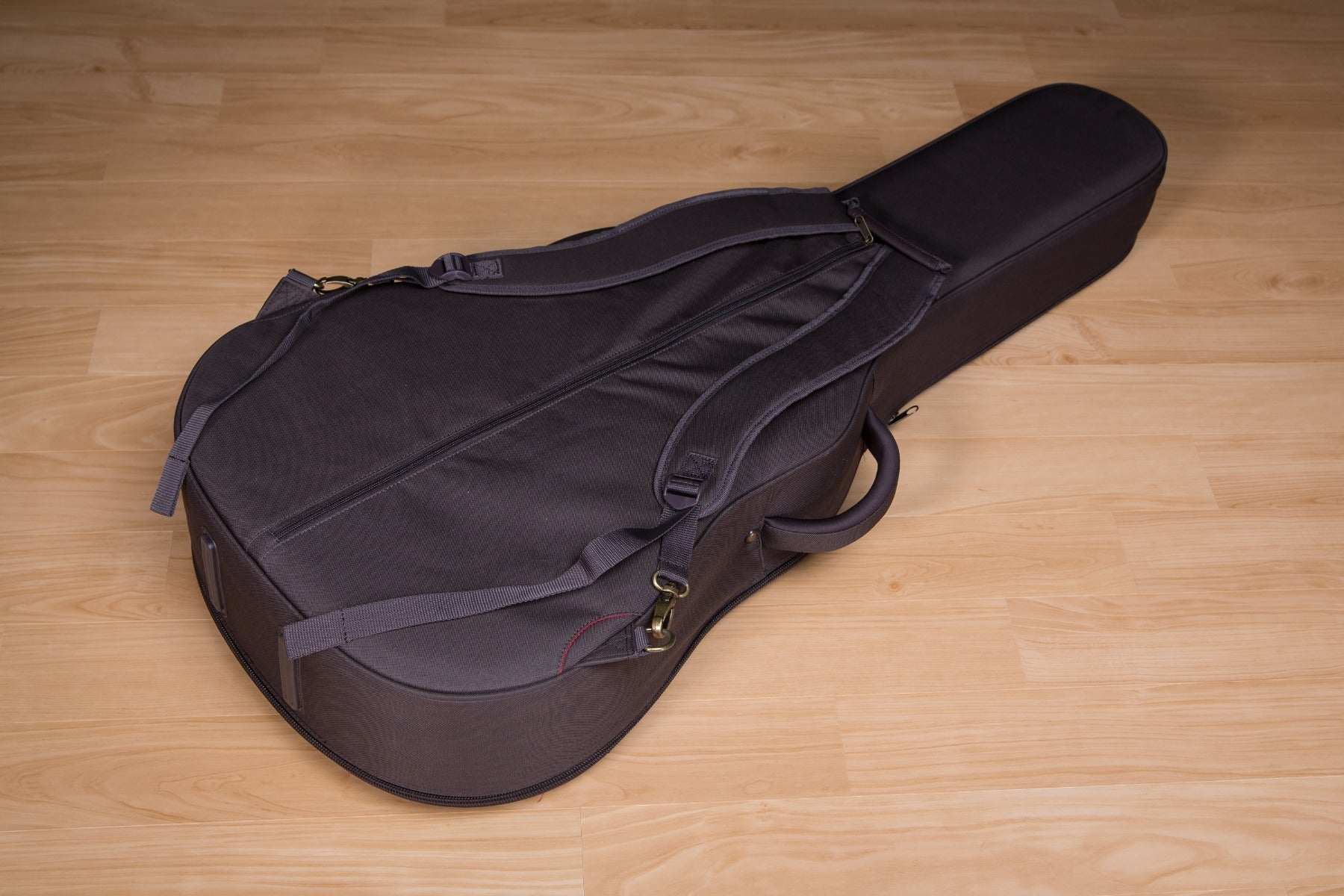 With its warm, blended sound, the Grand Pacific dreadnought has always been a perfect fit for the American Dream Series. Now, players can experience that rustic musical character with new woods and a stylish sunburst top in the AD17e-SB, a Grand Pacific crafted with all-solid walnut back and sides and a spruce top. With Taylor's V-Class bracing inside, the AD17e-SB serves up rich volume and sustain seasoned with walnut's woody midrange and cross-spectrum balance. Along with chamfered edges for a comfortable feel, this model's visual appointments match its sunburst counterparts in the American Dream family, including black top purfling, a black/maple/black rosette, 4mm dot fretboard inlays in Italian acrylic, satin black tuners, a firestripe faux tortoiseshell pickguard and a matte finish. This model is strung with medium-gauge D'Addario XS coated phosphor bronze strings.
| | |
| --- | --- |
| SKU | TAY-AD17ESBL-S1 |
| MPN | AD17e-SB American Dream Series Left Handed |
| Vendor | Taylor |
| Cutaway | No |
| Fingerboard | Eucalyptus |
| Included From Manufacturer | AeroCase |
| Mpn | AADS034011017051308 |
| Right Left Handed | Left |
| Strings | 6-Strings |
| String Material | Steel |
| Back Material | Walnut |
| Electronics | ES-2 |
| Finish | Tobacco sunburst |
| Hardware Finish | Satin Nickel |
| Neck Material | Mahogany |
| Nut Width | 1.75" |
| Scale Length | 25.5" |
| Side Material | Walnut |
| Top Material | Spruce |
Taylor Guitars Warranty
1. Terms and Conditions. TAYLOR warrants solely to the original purchaser of this TAYLOR musical instrument that the instrument purchased shall be free from defects in materials and workmanship under normal use for as long as the instrument is owned by the original purchaser, and until the ownership of the instrument is transferred to another (unless otherwise noted by TAYLOR). TAYLOR further warrants solely to the original purchaser that all TAYLOR pickups and pickup systems – including TAYLOR solid body electric guitar pickups, installed acoustic pickups and pickup systems and pickup systems sold separately – shall be free from defects in workmanship and materials and shall function for a period of two (2) years from the date of purchase. This Limited Warranty does not apply: (a) to wear and tear to or breakage of frets, strings, nuts, saddle, batteries, or other damage or deterioration due to normal wear and tear of the instrument or its parts, or to normal wear and tear or breakage of any part of an instrument, including but not limited to controls, switches, jacks, plated surfaces, tuning devices, pickguards or finish, or to any instrument case, gig bag, gig bag handles, zippers, latches, case hardware, or finish; (b) to asserted defects or damage caused by modification, misuse, neglect, abuse, accidents, acts of nature, or improper maintenance of the instrument or its parts (TAYLOR reserves the exclusive right to make such determination of misuse, modification, or neglect based on inspection by TAYLOR or an authorized TAYLOR service center); (c) to asserted defects involving subjective personal likes or judgments, including subjective opinions regarding tonal characteristics of the instrument or grain characteristics or colors of woods; (d) to asserted defects or damage to an instrument such as cracks, splitting, or warping of wood or damage to the instrument's finish caused by accident or exposure to changes in or extreme instances of temperature or humidity, exposure to sunlight, moisture, body salts or acids, guitar straps, or guitar stands or hangers which cause harm to the instrument; (e) to defects asserted by any purchaser who did not purchase the instrument from an authorized TAYLOR dealer in the United States of America or Canada; (f) to guitars owned by non-U.S. or non-Canadian residents; (g) to electrical components not manufactured by TAYLOR; (h) to setups, adjustments, or any routine maintenance; (i) to any instrument whose serial number is missing, altered, or tampered with in any fashion; or (j) to asserted defects or damage to an instrument which has had work performed on it by or has been otherwise repaired or modified by a technician or repair person other than an TAYLOR certified technician at an authorized TAYLOR service center.
2. Limitation on Obligations. THE OBLIGATIONS OF TAYLOR HEREUNDER ARE LIMITED TO REPAIR OR REPLACEMENT OF PARTS OF THE INSTRUMENT OR PICKUP FOUND TO BE DEFECTIVE UNDER THIS LIMITED WARRANTY. IN NO EVENT SHALL TAYLOR BE LIABLE FOR ANY INDIRECT, INCIDENTAL OR CONSEQUENTIAL DAMAGES, INCLUDING BUT NOT LIMITED TO TIME, WAGES OR LOST PROFITS, OF ANY NATURE OR KIND OR FOR DAMAGES TO OR LOSS OF PROPERTY. In addition, TAYLOR reserves the right to modify, refine, or improve its instruments, parts and pickup systems, including making mechanical and electrical refinements and wood species substitutions, without incurring any responsibility to modify, exchange, replace or repair any parts or products to meet prior specifications. This limited warranty does not cover circumstances beyond TAYLOR's control. This warranty does not apply when failure is due to shipping damage, accident, alteration, modification, unauthorized service, misuse, abuse, use with incompatible accessories or attachments. THIS LIMITED WARRANTY IS THE SOLE WARRANTY OF TAYLOR GUITARS WITH REGARD TO MUSICAL INSTRUMENTS ONLY AND IS GIVEN IN LIEU OF ALL OTHER WARRANTIES, EXPRESS OR IMPLIED, INCLUDING ANY IMPLIED WARRANTIES OF MERCHANTABILITY AND FITNESS FOR A PURPOSE. Specific rights might vary by state or in Canada, so the above limitations or exclusions may not apply to you.
3. No Other Warranties. The Limited Warranty set forth herein constitutes the entire warranty and representation of TAYLOR with regard to the Taylor products identified in the preceding paragraph. This Limited Warranty shall be controlling over any conflicting terms and conditions of any purchase orders, contracts or invoices which may be executed in connection with the purchase of any TAYLOR musical instrument or related product. NO representation or warranty made by any TAYLOR salesperson, dealer, agent, representative or employee shall be binding upon TAYLOR other than as set forth herein.
4. Claim Procedures. Unless the original purchaser is notified in writing that repairs and service under this Limited Warranty may be made by an authorized TAYLOR dealer or authorized TAYLOR warranty repair center, claims for warranty performance and service shall be made by the original purchaser sending the instrument to TAYLOR at 1900 Gillespie Way, El Cajon, CA, 92020 to the Attention of the Repair Department and listing the RA (return authorization) number on the outside of the box. Shipping and insurance must be prepaid by the purchaser. The purchaser also must include any permits required for export of the guitar from purchaser's country (if located in Canada), prepaid by purchaser, together with (a) evidence confirming the original purchase by purchaser (such as a copy of the sales invoice or receipt, a credit card slip, or the like); (b) a brief description of the nature of the asserted defect and photographic or other documentary evidence requested by TAYLOR; and (c) the name, address and phone number of the original purchaser to whom the instrument is to be returned. Please call Customer Service prior to shipping your guitar. If you fail to contact TAYLOR prior to exporting your guitar from Canada, or if you fail to get any necessary permit for your guitar, the guitar could be subject to government confiscation and/or TAYLOR may not be able to obtain a permit to ship it back to you in Canada. TAYLOR shall review the description of the asserted defect, examine the instrument, and make service, repairs and replacements as appropriate under this Limited Warranty. Upon completion of the service, the instrument shall be returned by TAYLOR to the original purchaser, shipping, permits and insurance to be paid by the purchaser. In the event it is determined that the asserted defect is not covered by or is excluded from this Limited Warranty, the instrument shall be returned without repairs or replacement, shipping, permits and insurance to be paid by the purchaser.
5. Legal Remedies. Depending upon the state in which you reside, you may have additional legal remedies available under the applicable Commercial Code or Consumer Warranty laws.
Ground shipping is FREE for all orders $99 and up.