Skip product carousel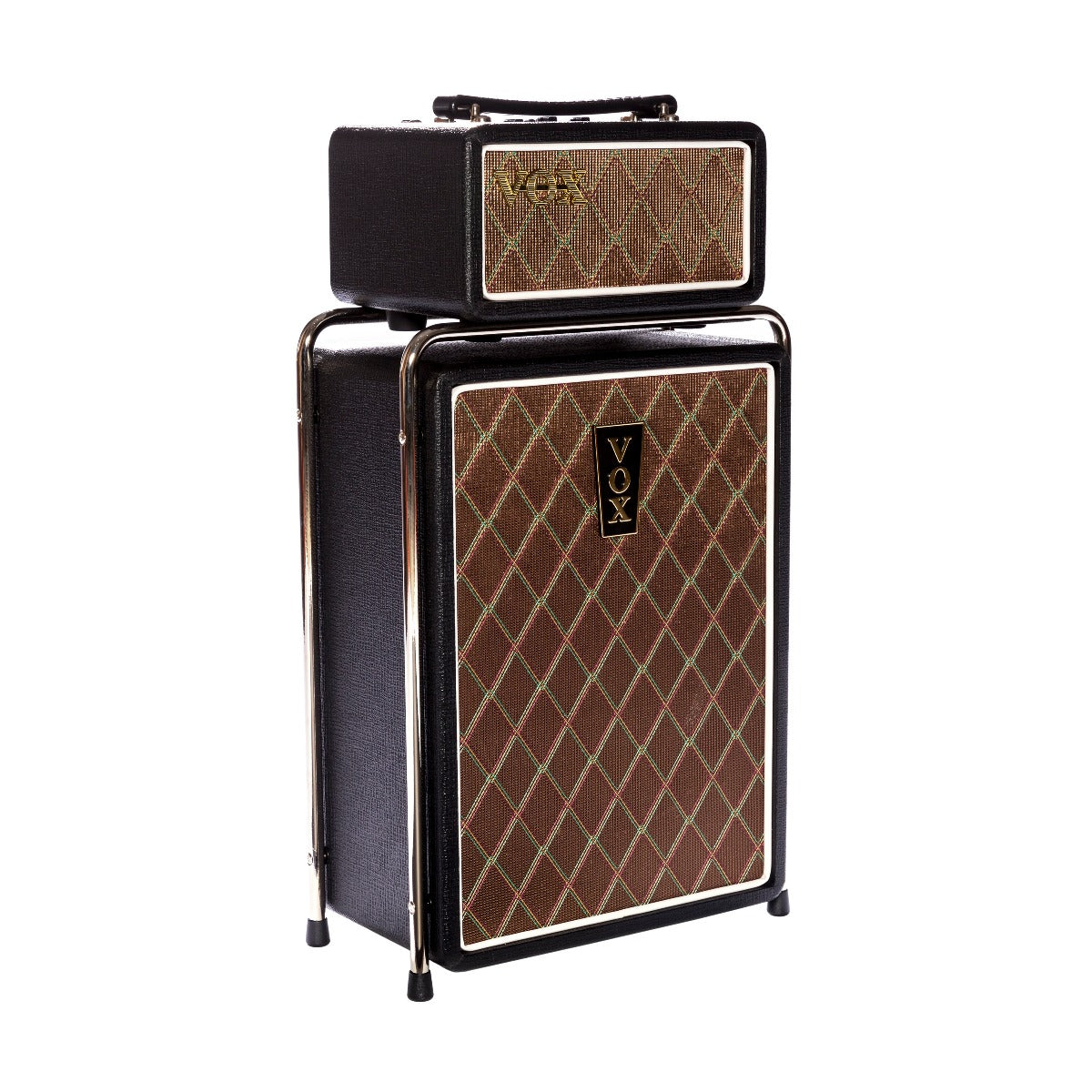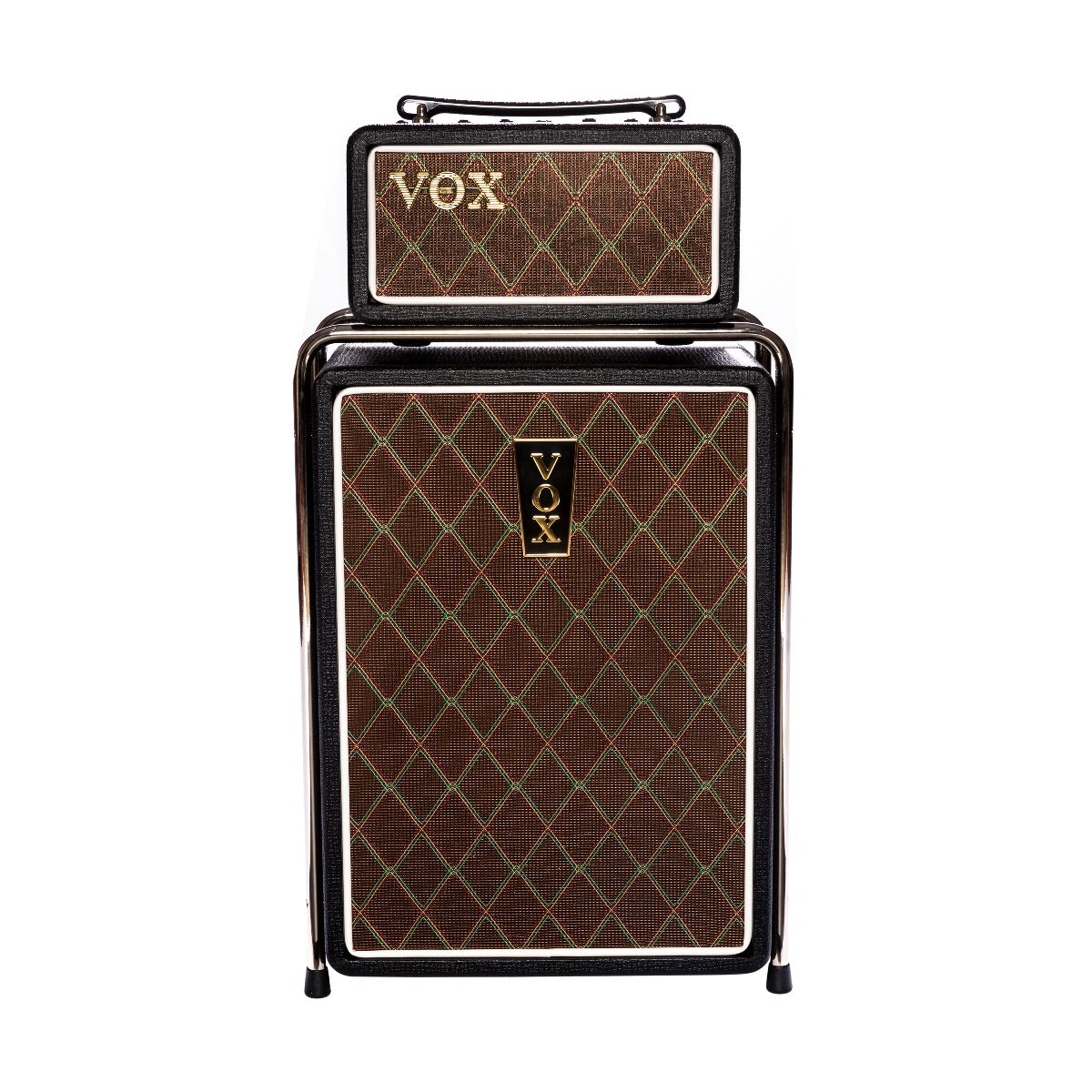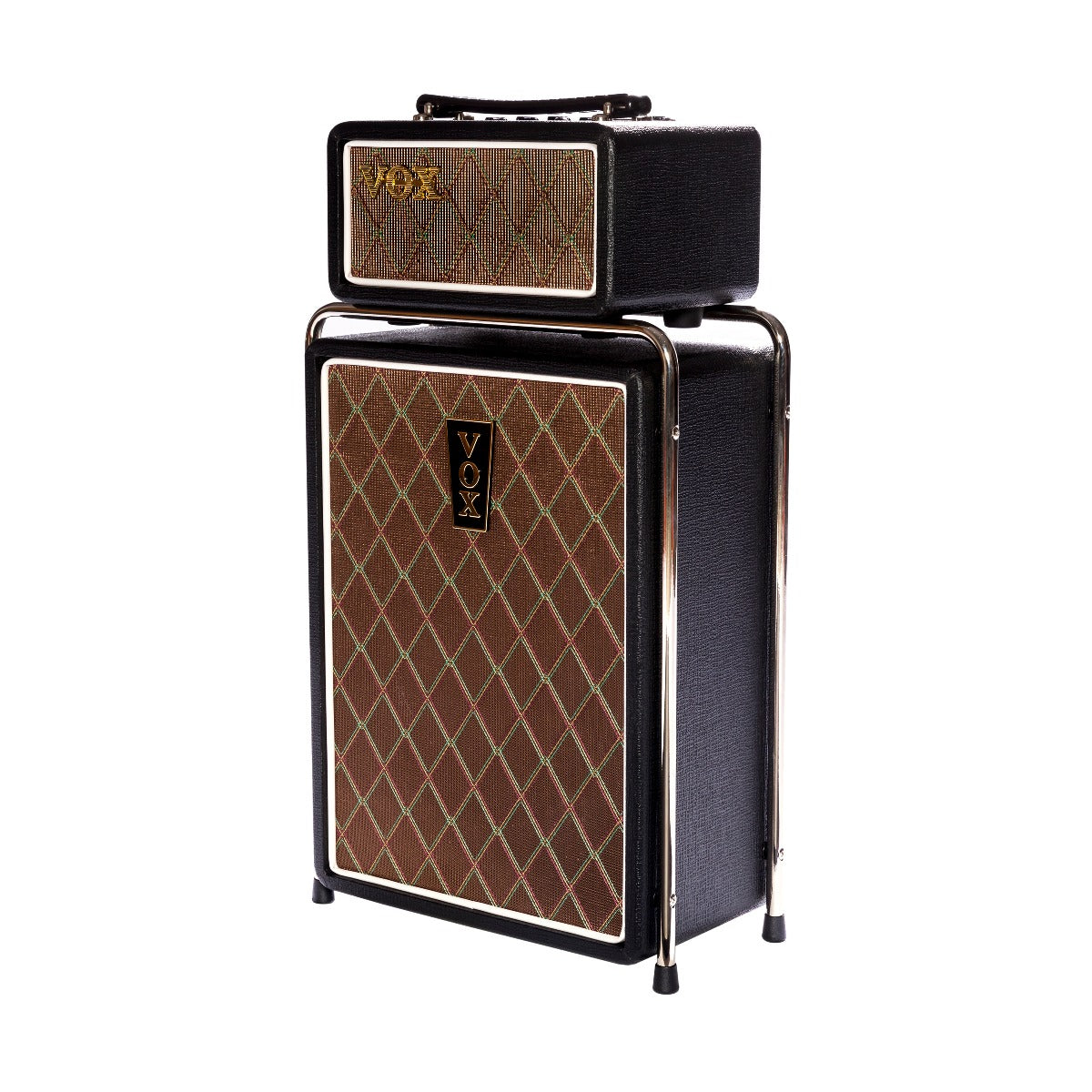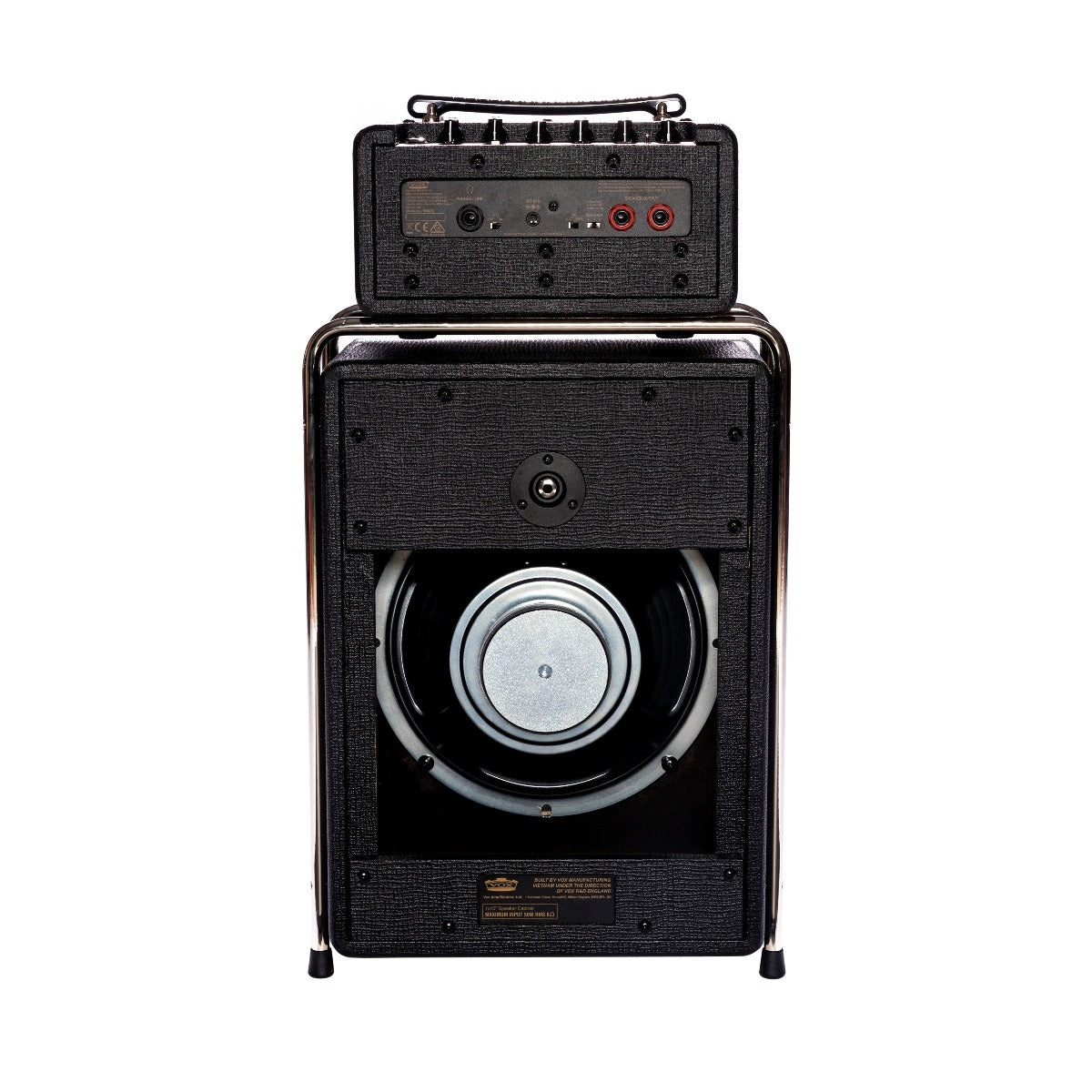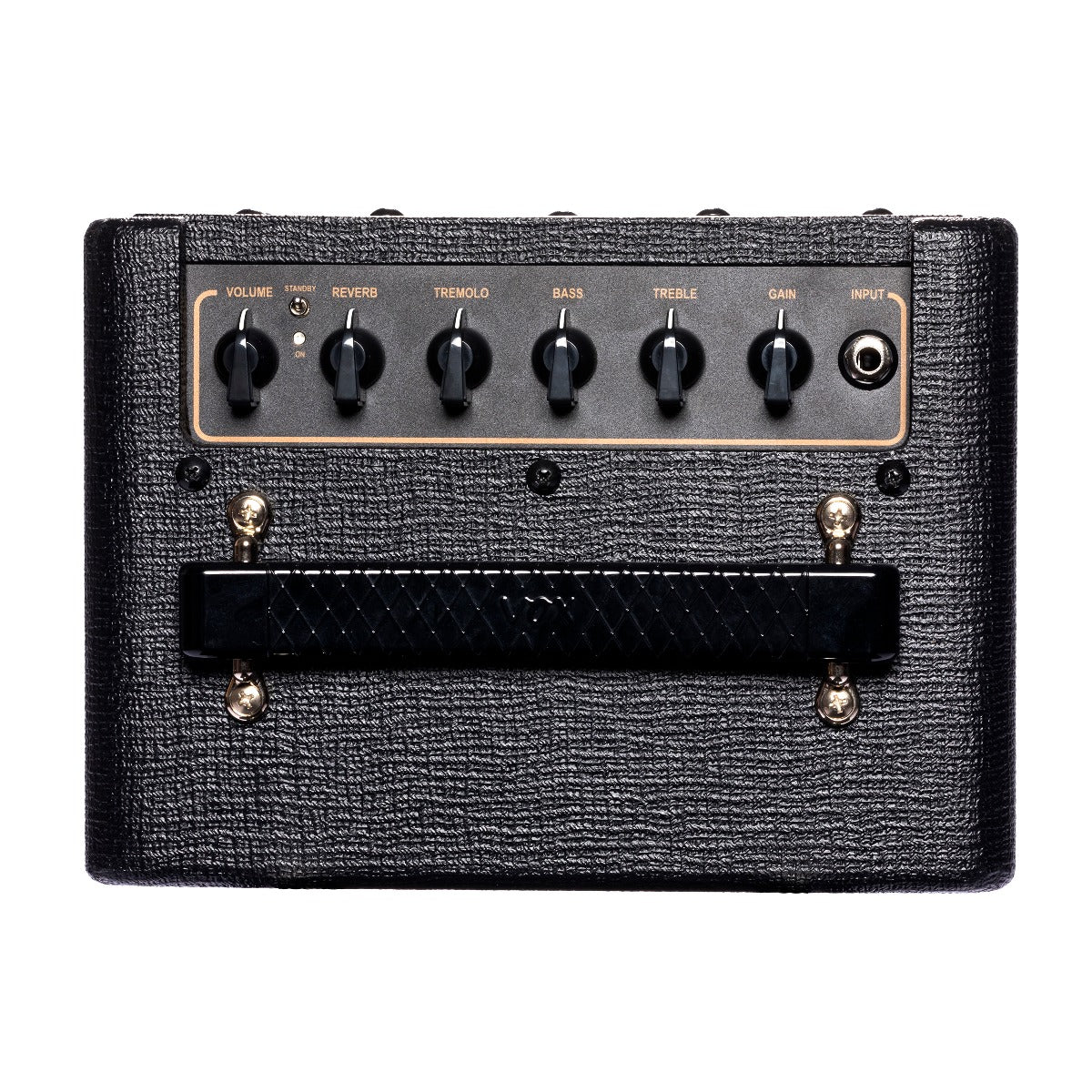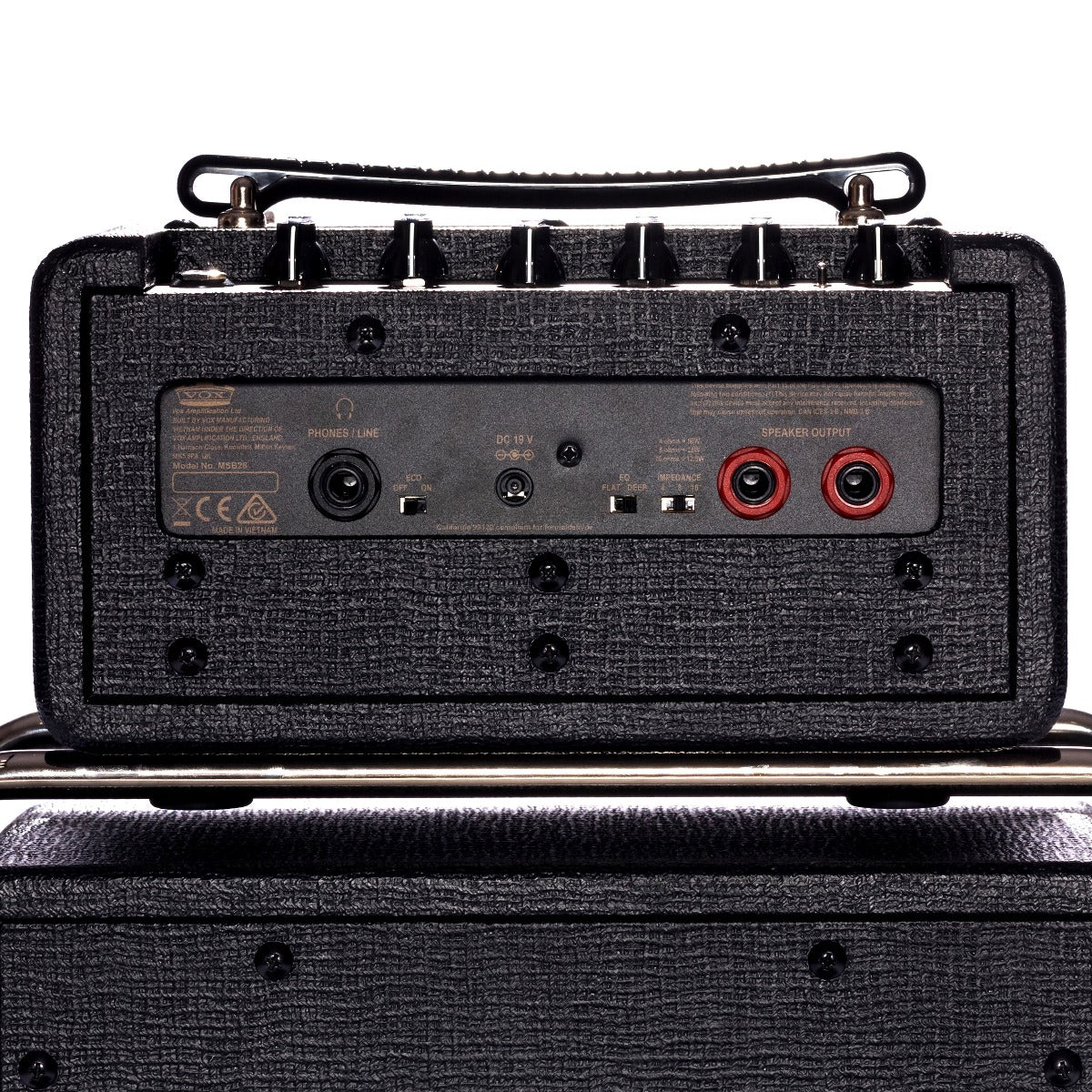 VOX Mini SuperBeatle 25 Guitar Amplifier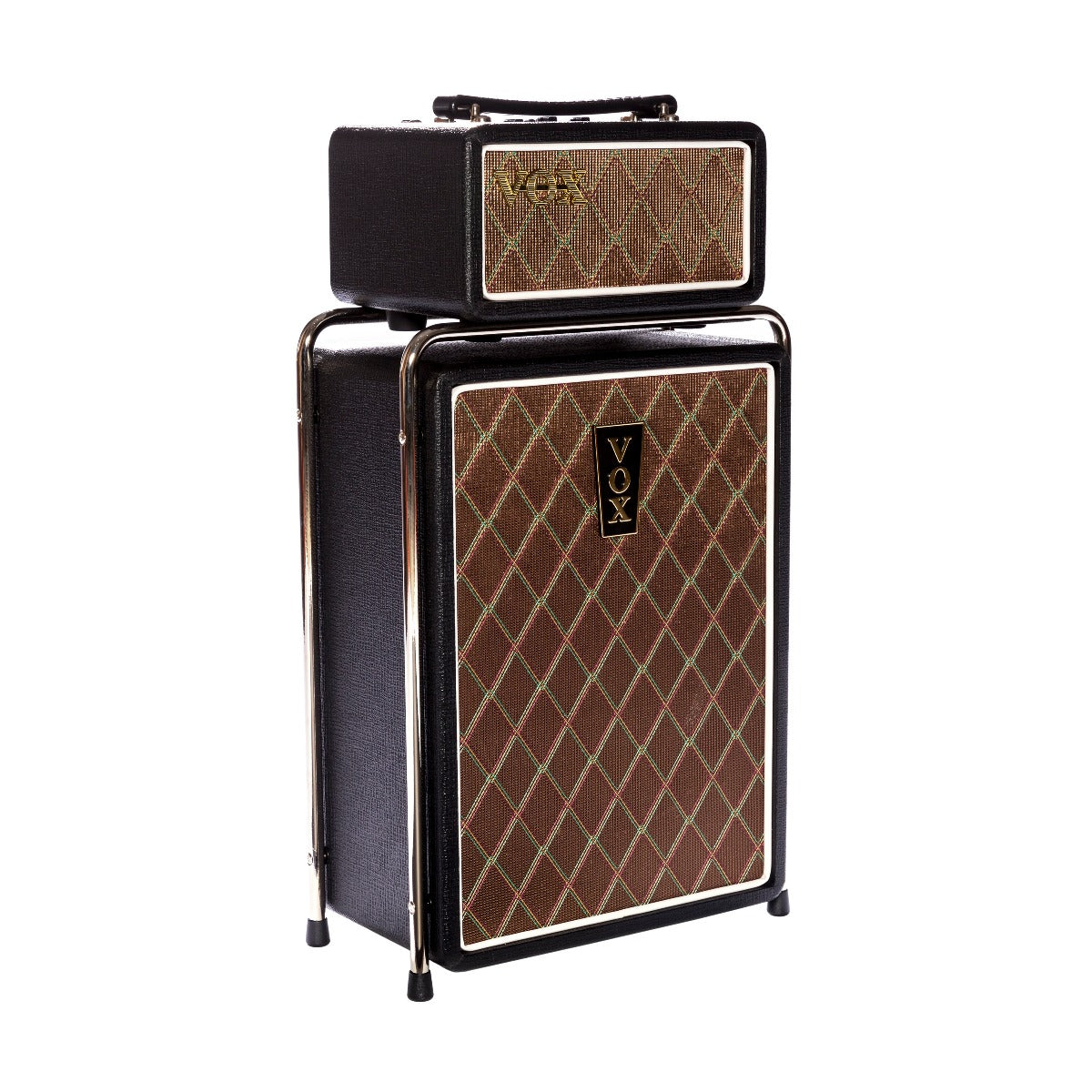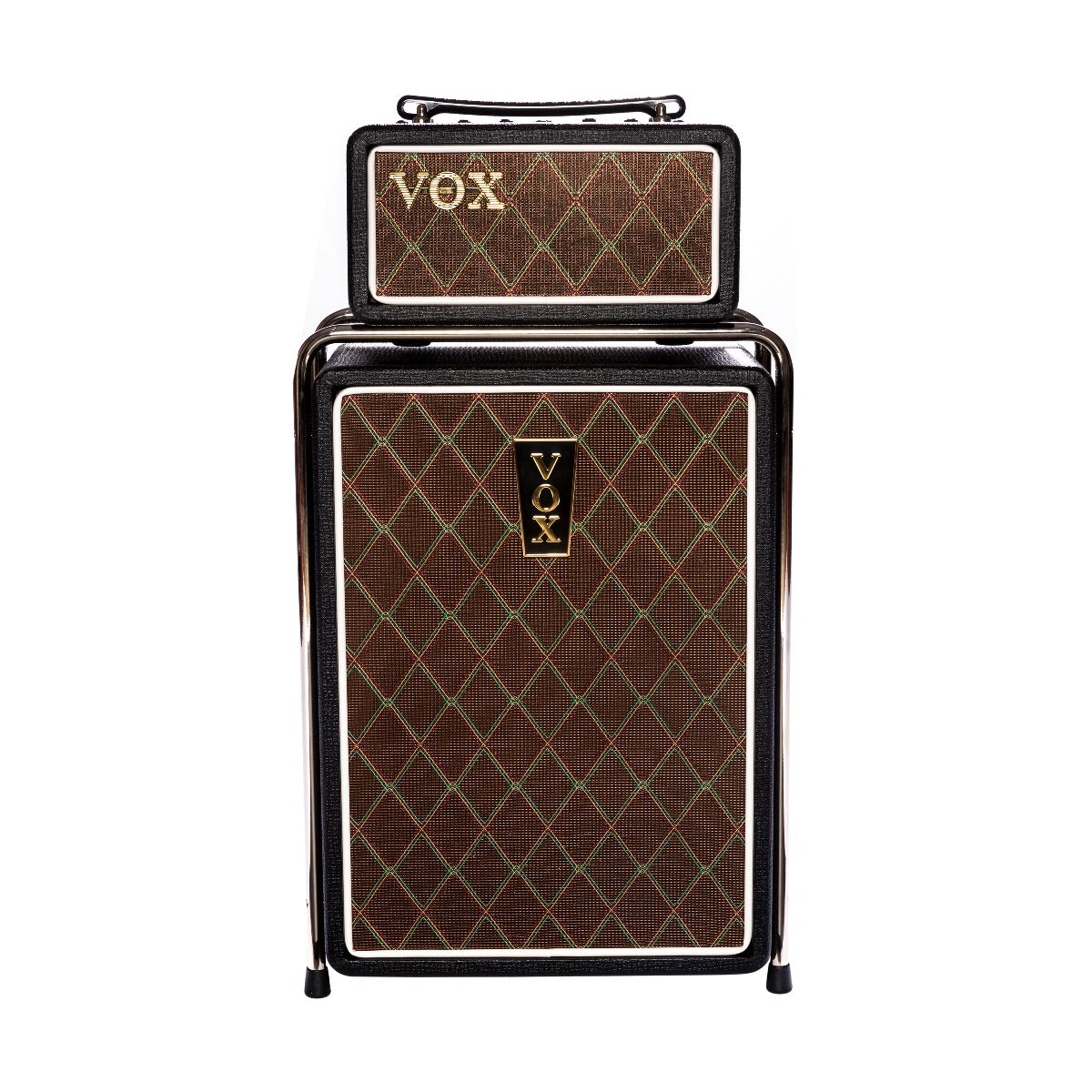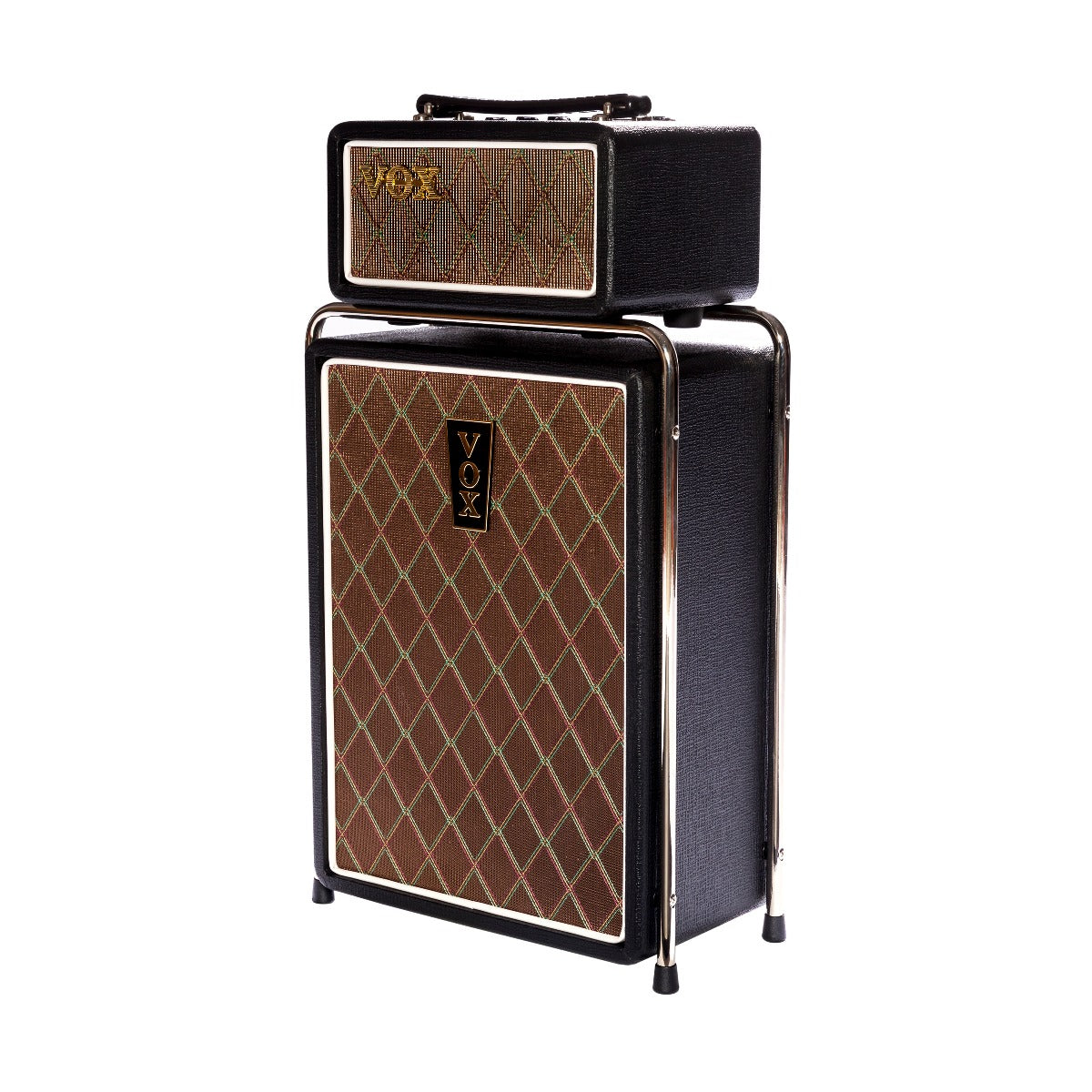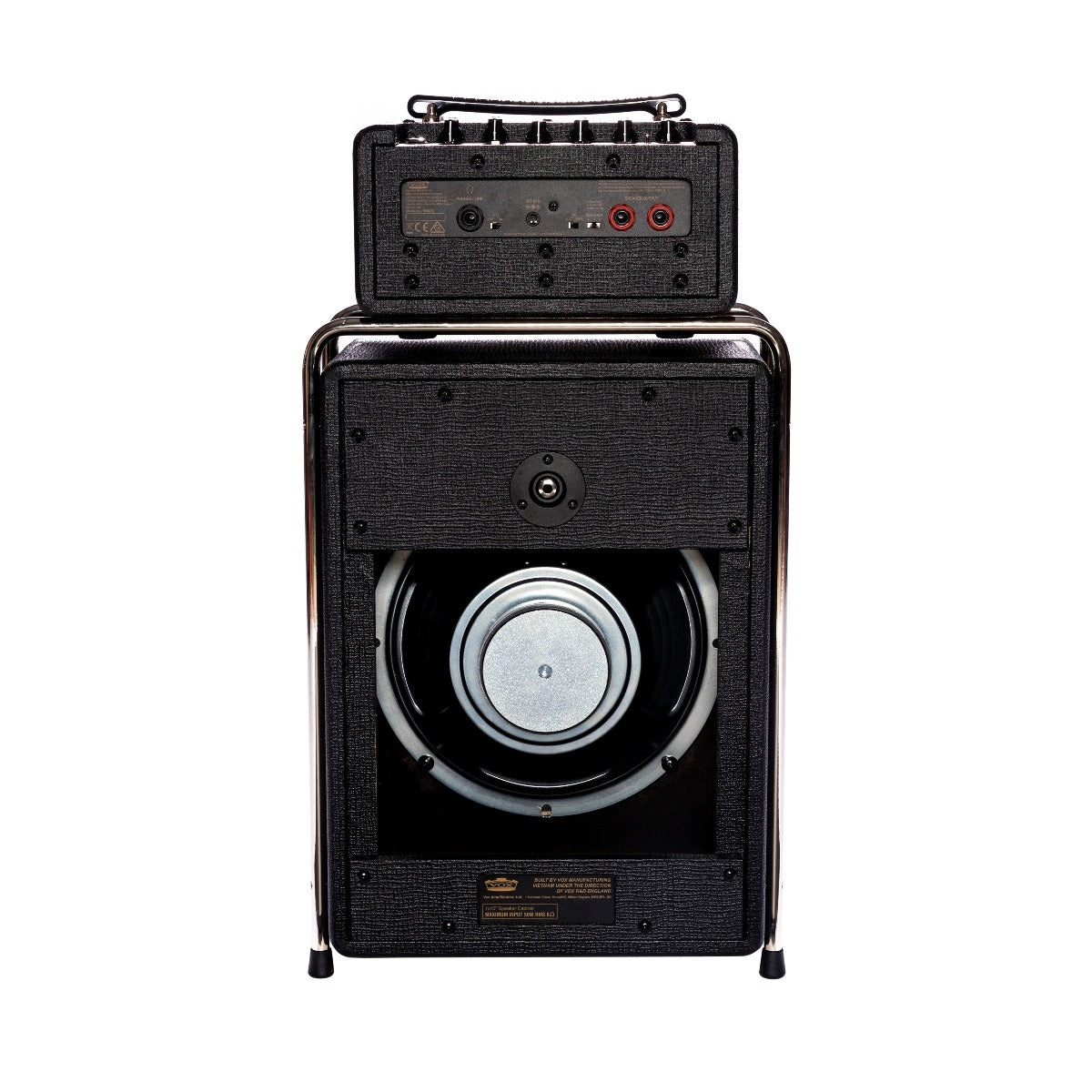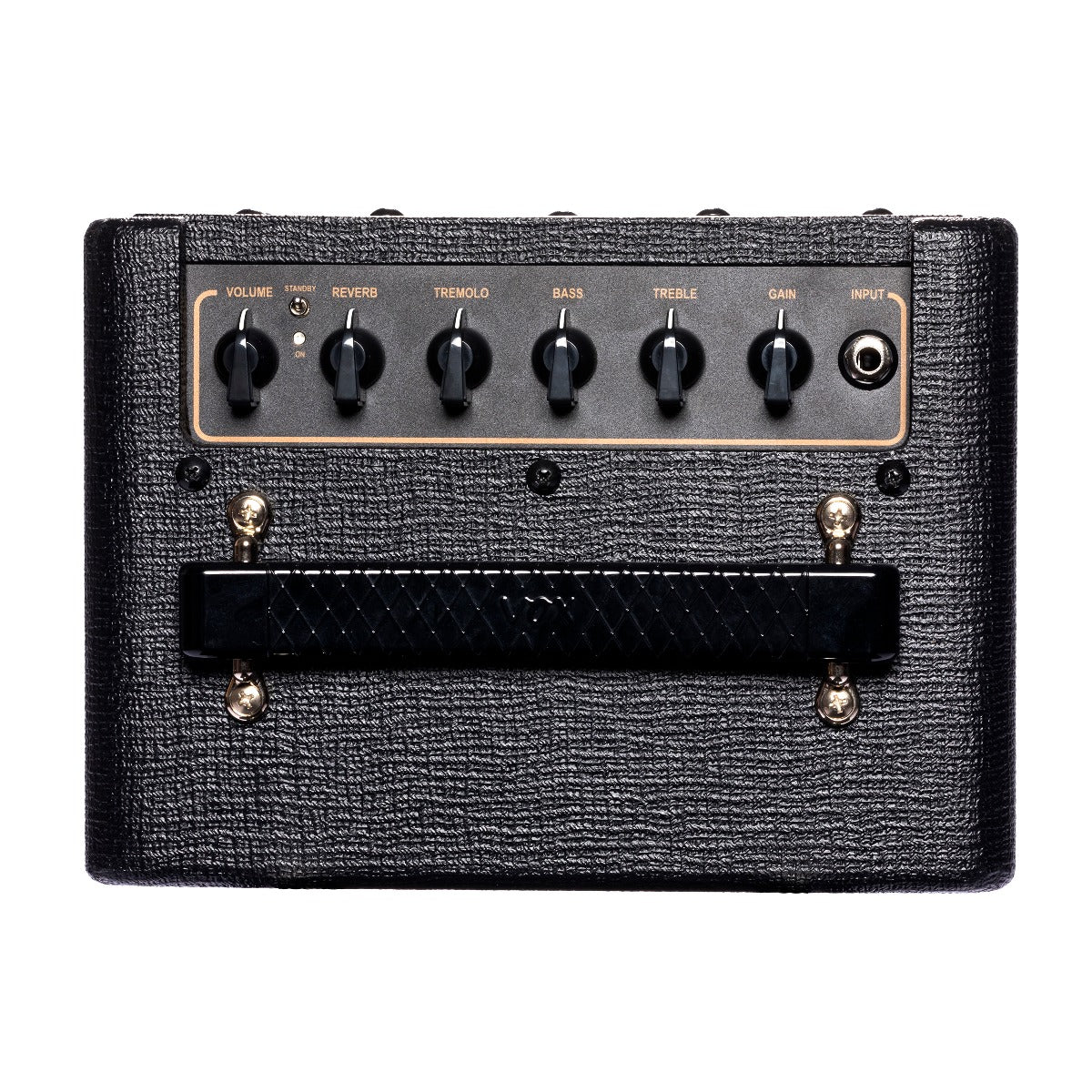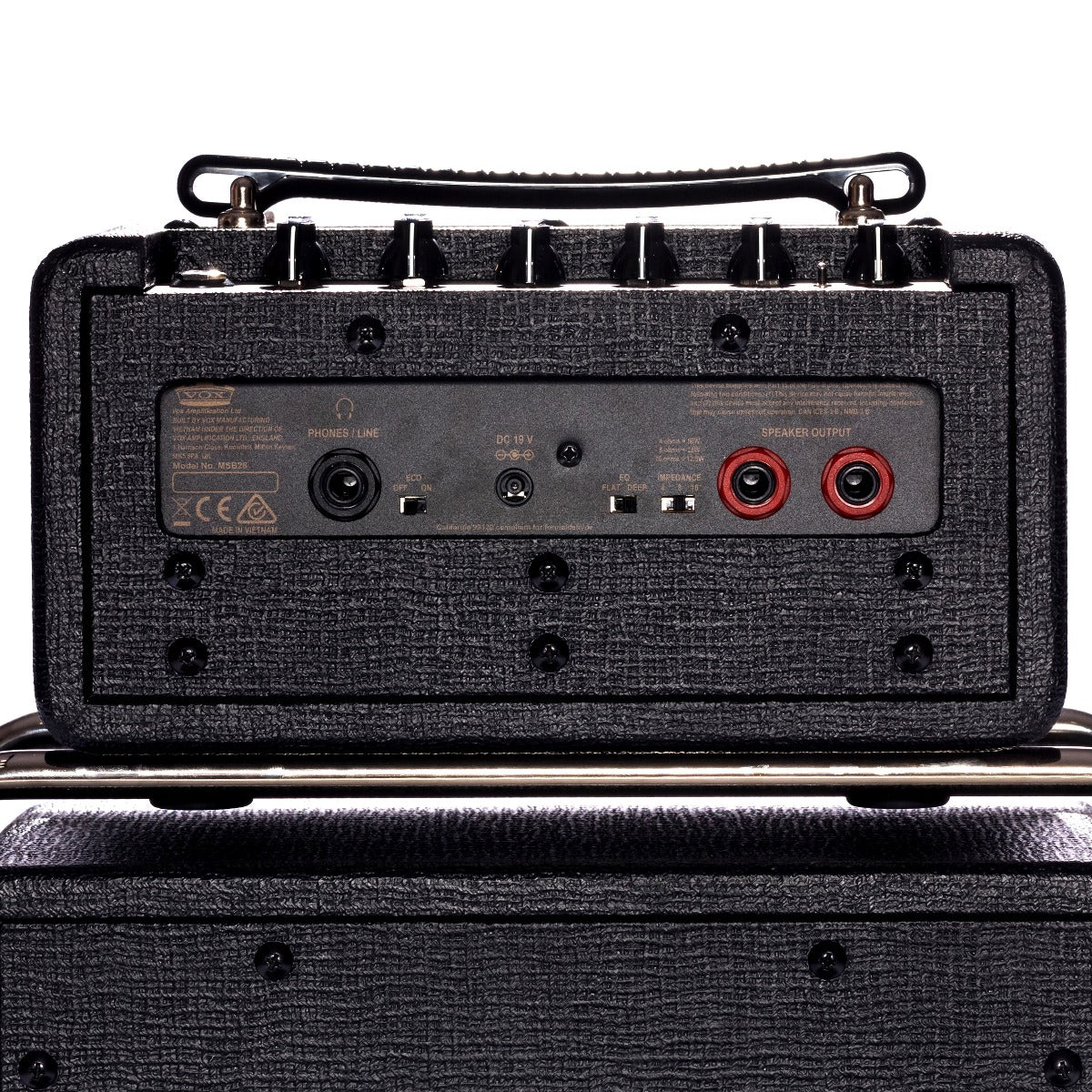 VOX Mini SuperBeatle 25 Guitar Amplifier
Past meets present
the new VOX SUPERBEETLE combines iconic looks with stunning Nutube sound. The British Invasion of the 1960s was huge movement that epitomized the golden age of rock music. VOX was the amplifier of choice for nearly every English band at the time, providing a sound that would come to define rock and pop guitar tone for decades to come. The four lads from Liverpool, who were at the forefront of this phenomenon, were no exception to this and used numerous VOX amps throughout their career. The AC100 amp head with the matching 4x12 cabinet and eye-catching chrome stand made its debut on their stadium filling USA tour and is this group's most recognizable amplifier of choice.
The all-new VOX MINI SUPERBEETLE is a miniature version of the VOX rig that was used on that legendary tour of the USA. Preserving the iconic chrome stand and its distinctive retro-chic look, the MINI SUPERBEETLE delivers the traditional tube sound of a VOX AC with an Nutube-equipped circuit that also features tremolo and reverb. The matching speaker cabinet features a custom 10"Celestion speaker to deliver authentic British sound in a compact package. This amp set is the ideal choice for all players, especially those who want to relive the glory of the British Invasion. With the VOX MINI SUPERBEETLE, you can hear your guitar the way you imagine it with full-fledged vacuum tube tone in a compact and stylish package.
An iconic design inherited from the classic stacks that appeared on historic stages
Traditional VOX AC tones, powered by Nutube, with a maximum output of 50W (at 4Ω)
An open-backed cabinet equipped with one 10-inch Celestion speaker - Built-in tremolo effect driven by Nutube - Built-in digital reverb that simulates a spring reverb
A classic design that looks just as good as it sounds. A perfect addition to the home of any British Rock fan, even as décor
Speaker output lets you add an extension speaker cabinet such as a 1x12", 2x12" or even a 4x12"
Headphones/line out jack is perfect for practicing or recording silently at home or on the go Serious sound that exceeds its appearance
Nutube is the new vacuum tube developed in a collaboration between KORG and Noritake Itron. This dream device uses vacuum fluorescent display technology to obtain the same vacuum tube sound and response, while eliminating the problematic aspects of a vacuum tube, and has begun being used by VOX as well as other musical instrument manufacturers. The Nutube is used in the VOX MINI SUPERBEETLE, faithfully reproducing the tonal character of VOX's legendary AC30. The sparkling, chimey sound that has captivated guitarists for more than fifty years is alive and well in this new amplifier. Additionally, the traditional VOX tremolo effect has also been included. The amplitude of the tremolo also changes the depth of Nutube distortion, varying the sound, resulting a true tube driven tremolo effect. Also provided is a digital reverb that simulates a classic spring reverb, dramatically improving the potential for shaping your sound. An extension speaker cabinet can also be added to this package for more volume when you need it. The MINI SUPERBEETLE is not merely a reproduction of the classic stack; it is a true re-imagination of the amp that has been updated to meet the needs of today's players.
An amp designed for fans of British Rock heritage; play it, and also enjoy it as décor
VOX boasts a sophisticated sense of design that is unmatched by any other guitar amp manufacturer. From a historical point of view, there is no other guitar amp that resonates so strongly with music aficionados in both looks and sound. Throughout VOX's history, the AC100 stack set, wrapped in its chrome frame stand, stands out as one of the amps that exemplifies VOX and its lasting impact on pop culture during the height of the British Invasion. The VOX MINI SUPERBEETLE emanates the spirit of that shining history, and is the rare amp that you'll enjoy not only while playing it, but also as décor. It's a privilege that's backed by more than sixty years of VOX history.
SKU
VOX-MSB25
MPN
Mini SuperBeatle 25
Vendor
Vox
Amp Format
Combo
Amp Type
Solid State
Included From Manufacturer
AC adapter (DC 19 V)
AC cord
Speaker cable
Mpn
MSB25
Speaker Config
1x10
Wattage
50 Watts
Amplifier Application
Electric Guitar
Amplifier Models
N/A
Number of Channels
1
Effects
Digital reverb, Nutube tremolo
Effects Loop
No
Equalization (EQ)
Bass, Treble
Footswitch
N/A
Audio Inputs
1/4" Instrument
Audio Outputs
2 x Speaker Out
1/4" Headphones
Power
Maximum 50 W RMS 8 ohm
Product Weight
19.18 lbs.
Speakers
1x10" Celestion Custom speaker
Width
12.7"
Depth
7.09"
Height
23.5"
Vox / Korg USA Limited Warranty
Vox products sold by authorized Vox dealers are warranted by the Vox division of Korg USA to the first consumer purchaser to be free from defects in material or workmanship under normal use and service for the following periods from the date of the first consumer purchase:
Electron tubes: ninety (90) days
Footswitches: ninety (90) days
Batteries: no warranty
Other Vox products: one (1) year
Any products found to be defective within the warranty period set forth above will be repaired or replaced at the option of the Vox division, without charge, provided that (1) the product was not misused, abused, improperly maintained, or repaired by any person not authorized by Vox division; (2) the product's failure resulted from a defect in material or workmanship and was not damaged due to use other than its intended use; (3) the product was not used under abnormal, excessive, or unusual operating conditions and (4) the product is promptly delivered prepaid to the seller at the place of purchase or to an authorized Vox warranty service center together with proof of purchase within the warranty period set forth above from the date of the first consumer purchase. Do not return products directly to the Vox division for service.
Your warranty becomes effective immediately upon purchase. Immediate registration of your warranty card may help you establish proof of ownership in case of loss or theft; however, Vox division of Korg USA accepts no liability or responsibility for maintaining records of such registration. Failure to return the card will not result in the forfeiture or any rights under the warranty.
There are no warranties, expressed or implied, other than those expressed herein. Further, there are no implied warranties, including the warranty of merchantability or fitness for a particular purpose beyond the warranty period specifically set forth above. This warranty does not cover products used for loan or rental.
Limitation of Liability: The above warranty represents purchaser's exclusive remedy and the Vox division shall not be liable for any special, incidental, or consequential damages relating to the product sold.
Some states do not allow limitations on how long an implied warranty lasts and/or do not allow the exclusion of incidental or consequential damages, so the above limitations and exclusions may not apply to some purchasers. This warranty gives purchasers specific legal rights and purchasers may also have other rights which may vary from state to state.
Ground shipping is FREE for all orders $99 and up.