Skip product carousel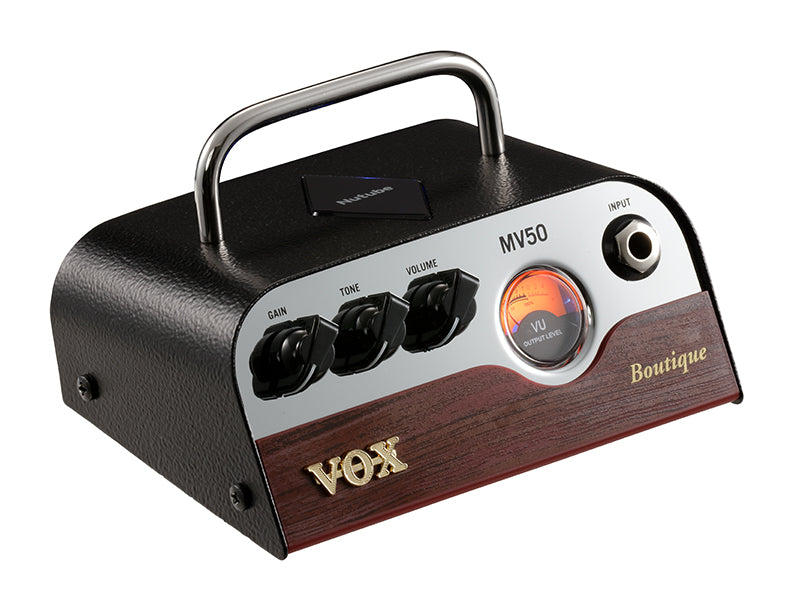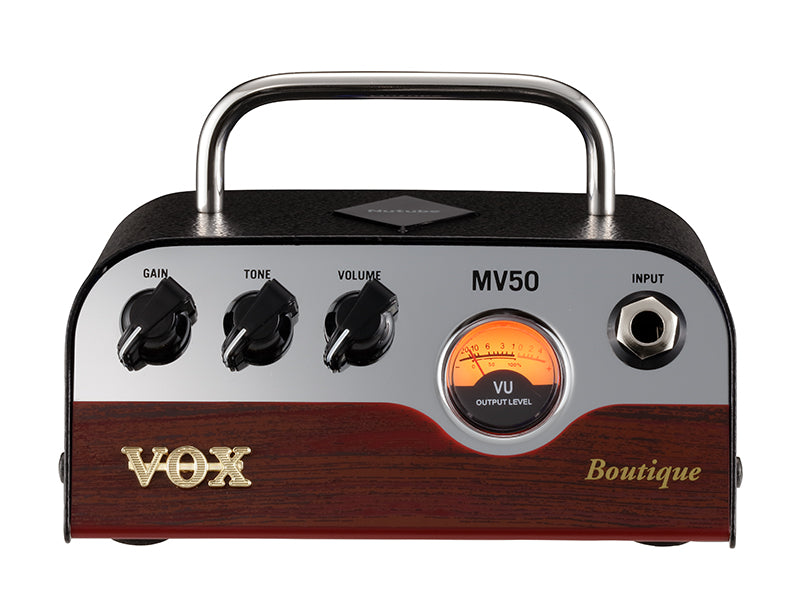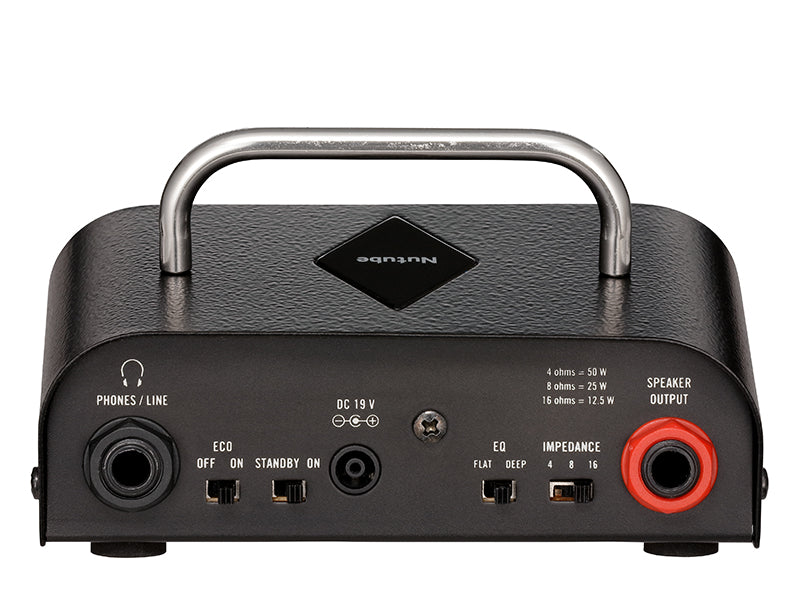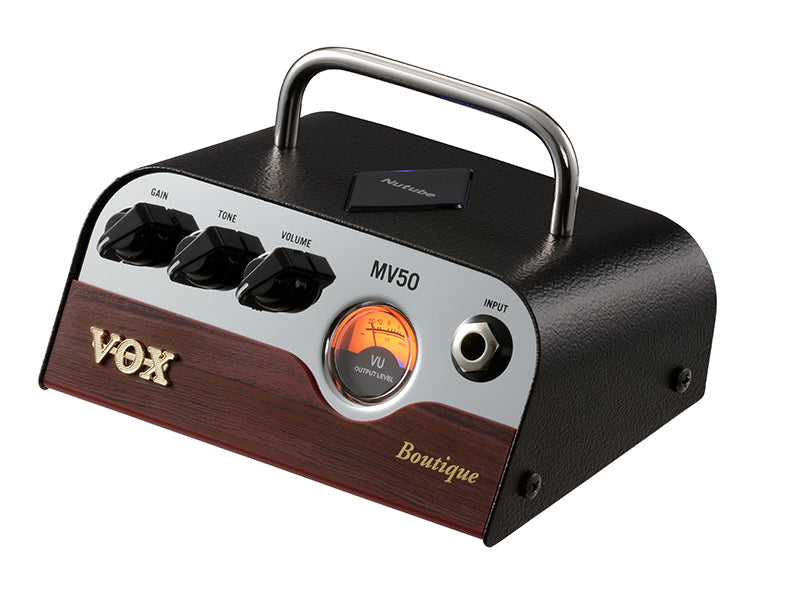 Vox MV50 Boutique Amp Head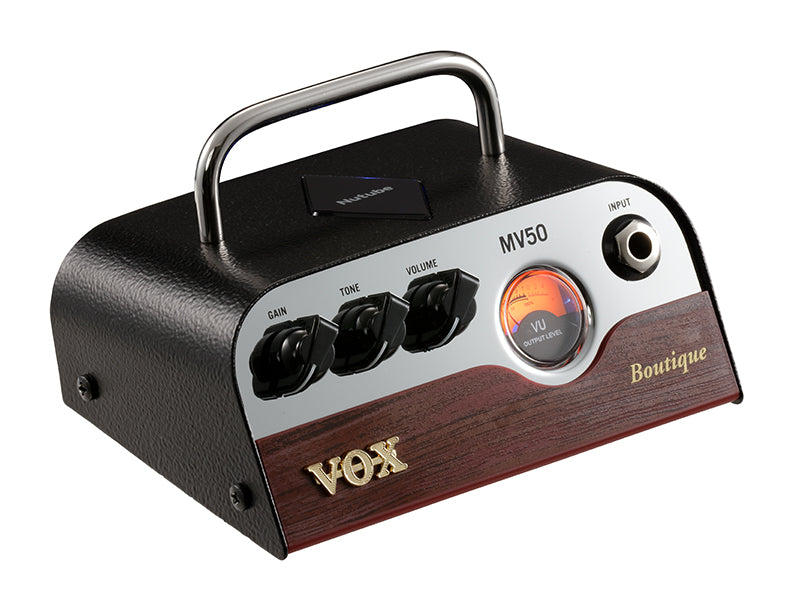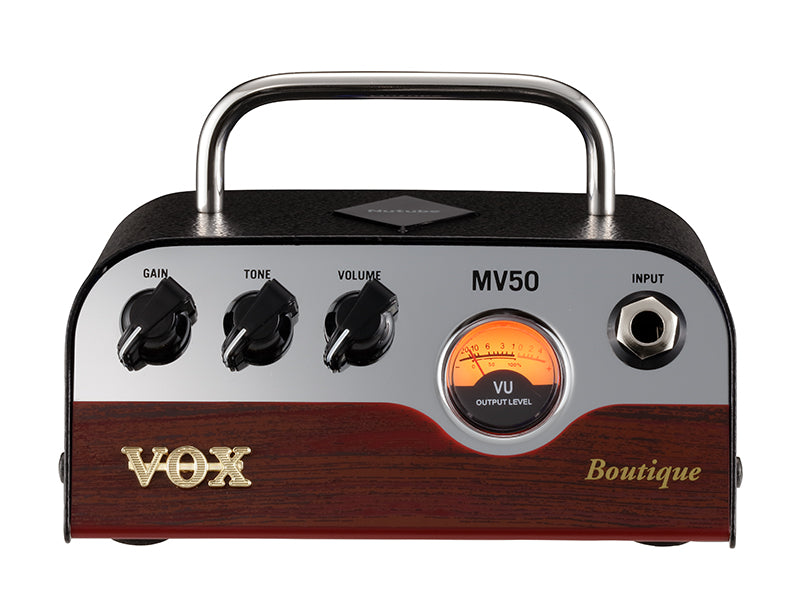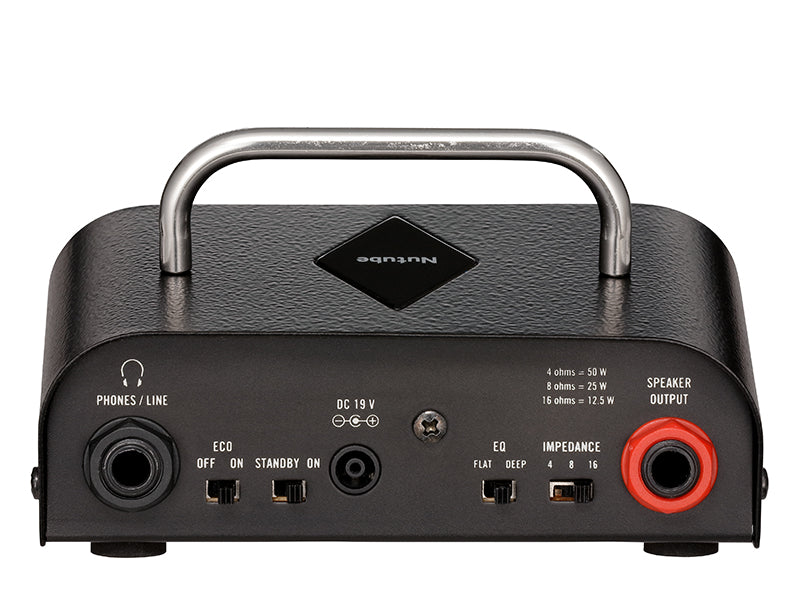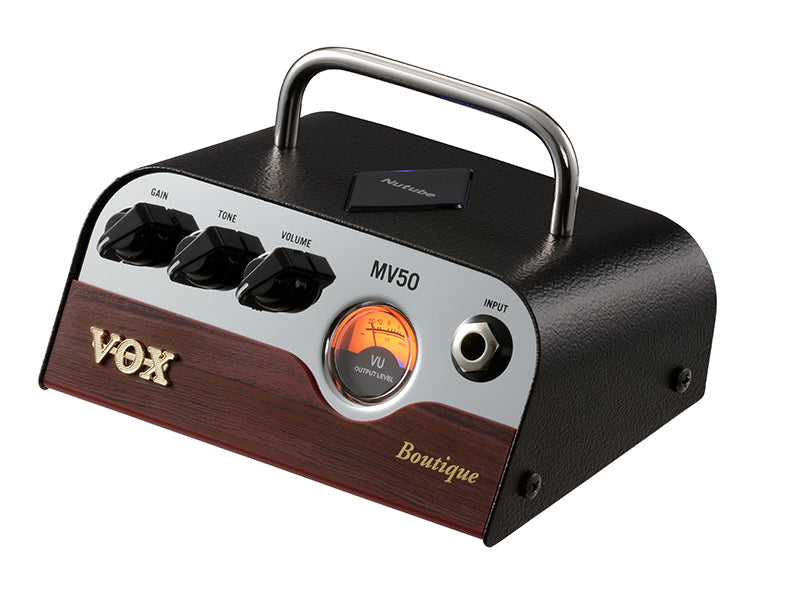 Vox MV50 Boutique Amp Head
Equipped with the next-generation vacuum tube Nutube, and featuring a stunningly light-weight design of only 540 grams (1.1 lbs.), these amp heads boast a high 50W of output power. The MV50 Boutique distills the sound of a legendary boutique amp coveted by guitarists. With even more variations, the MV50 series is expanding its offering and showing no signs of slowing down.
MV50 Boutique, a rebirth of legendary boutique amp sounds!
The MV50 Boutique distills the sound of legendary boutique amps coveted by pro guitarists. It covers the range from warm and clean to cutting overdrive that's ideal for expressive leads, and responds naturally to the subtle nuances of your playing. Out of all the MV50 models, the MV50 Boutique produces a sense of compression that is most typical of a traditional vacuum tube amp.
Only 1.1 lbs.! An ultra-compact head amp that you can easily carry in one hand.
In spite of its size, monster-class sound power with 50W output.
The preamp features Nutube, the new vacuum tube that utilizes vacuum fluorescent display technology.
Analog circuitry based on a pure design philosophy.
EQ switch provides sound that's the perfect match for the size of the cabinet being used.
Speaker emulated line/headphone output jack mimics the know-how of a recording engineer.
Retro-chic design with mirror-finish front & VU meter.
An excellent match for the BC108 or BC112 from VOX's Black Cabinet Series.
Vacuum tube sound powered by Nutube is alive and well
Powered by Nutube, the MV50 series achieved shockingly light-weight design, and is currently available in three models with differing sonic characters: AC, Clean, and Rock. Each model is capable of amazingly powerful sound that you would not expect from its looks or size, and these units have stunned guitarists around the world. Now, two new types have been added to the lineup: High Gain and Boutique. The fat sense of drive that's distinctive of vacuum tubes — and is characteristic of the Nutube — is alive and well. Painstaking attention has also been paid to the analog circuitry, perfectly replicating even the complex interaction between the components of a vacuum tube amp. Fast response and overpowering dynamics are also major features of the MV50 series.
SKU
VOX-MV50BQ
Vendor
Vox
Amp Format
Head
Amp Type
Hybrid
Mpn
MV50BQ
Wattage
50 Watts
Amplifier Application
Electric Guitar
Amplifier Models
N/A
Number of Channels
1
Effects
N/A
Effects Loop
No
Audio Inputs
1 x 1/4"
Audio Outputs
Speaker Out
1/4" Phones
Power
Max 50W RMS@4 ohm, 25W RMS@8 ohm, 12.5W RMS@16 ohm
Product Weight
1.19 lbs.
Speakers
None
Width
5.31"
Depth
3.94"
Height
2.95"
Ground shipping is FREE for all orders $99 and up.