Skip product carousel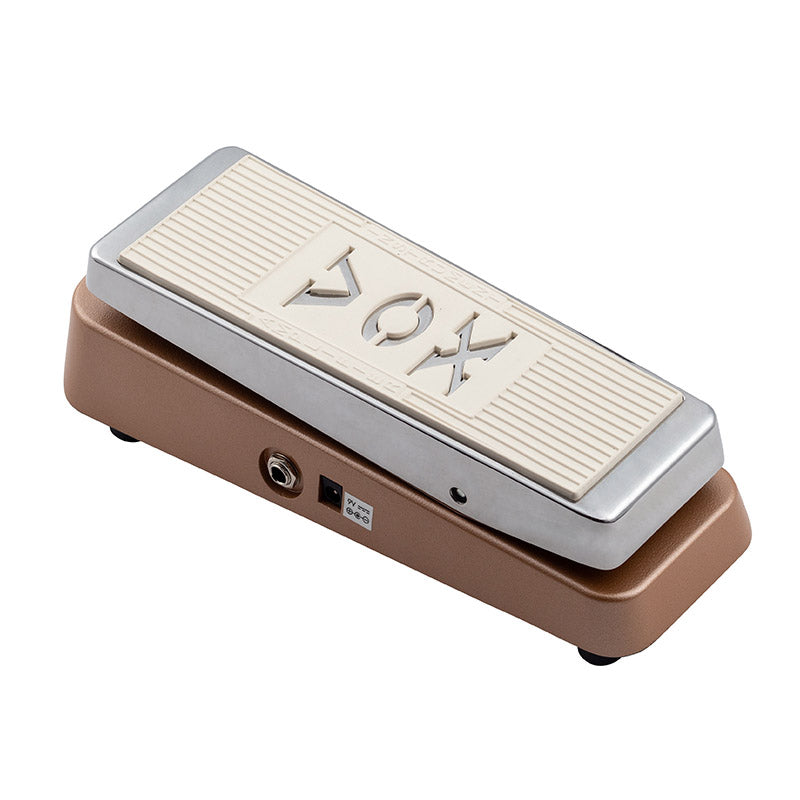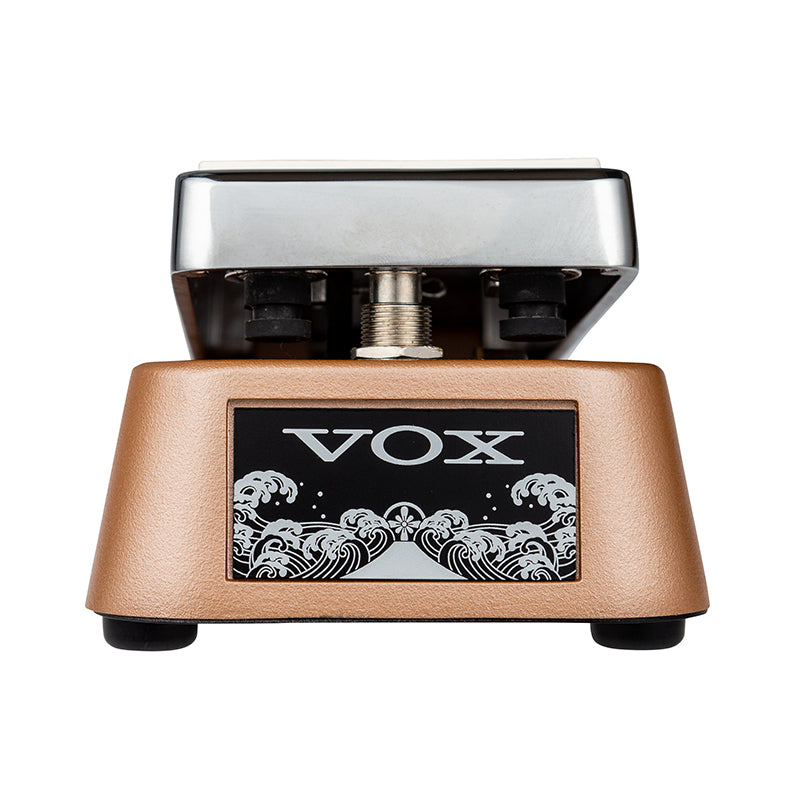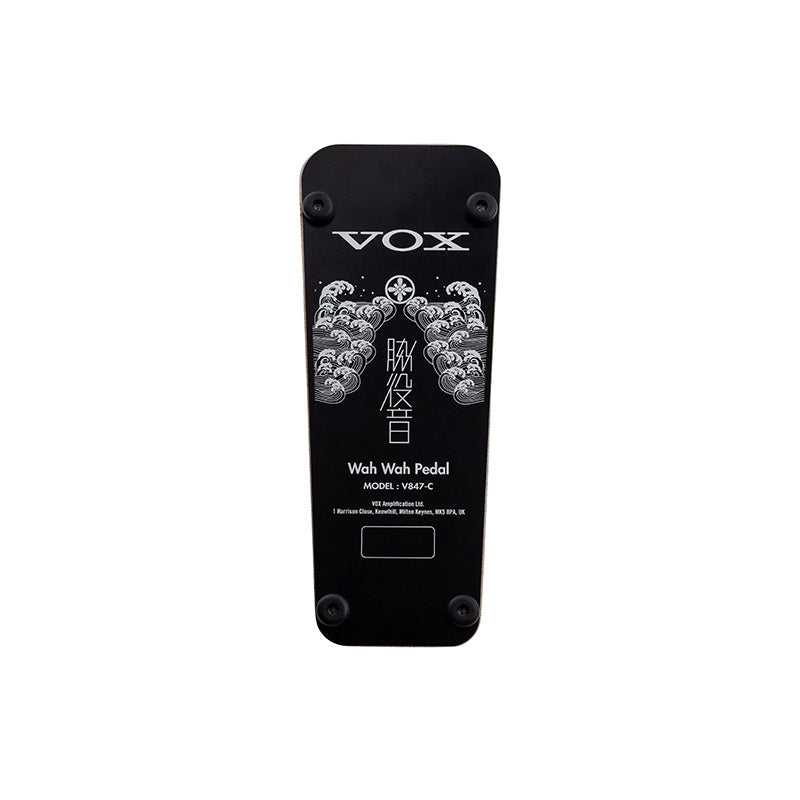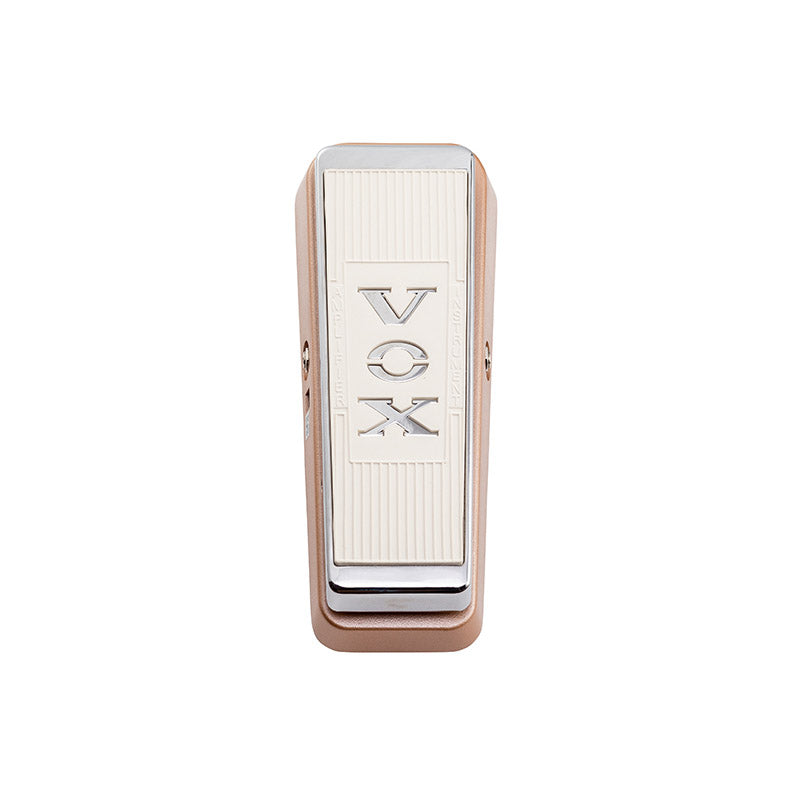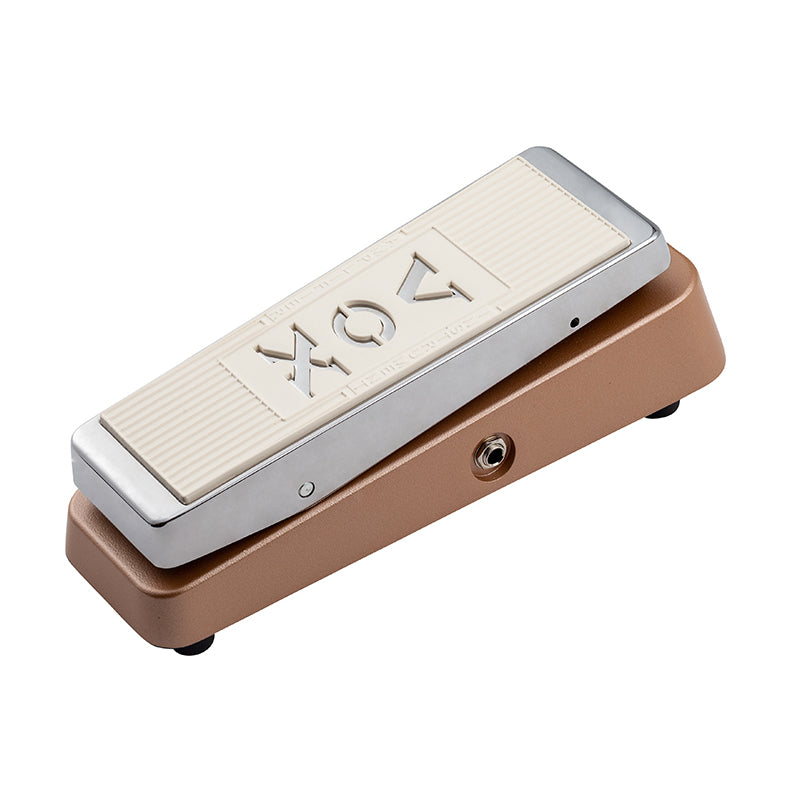 Vox V847-C Wah Pedal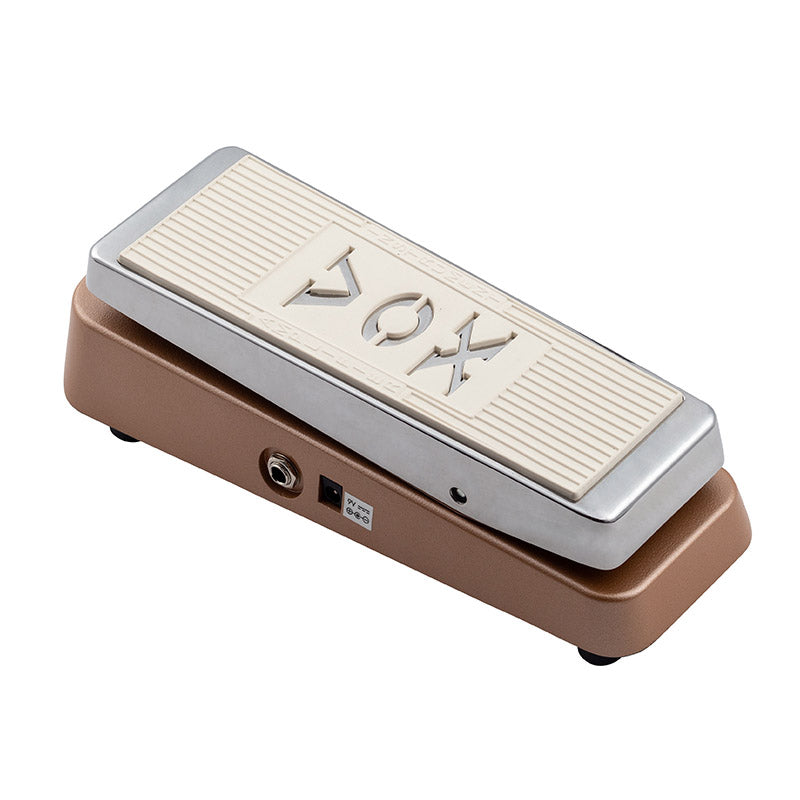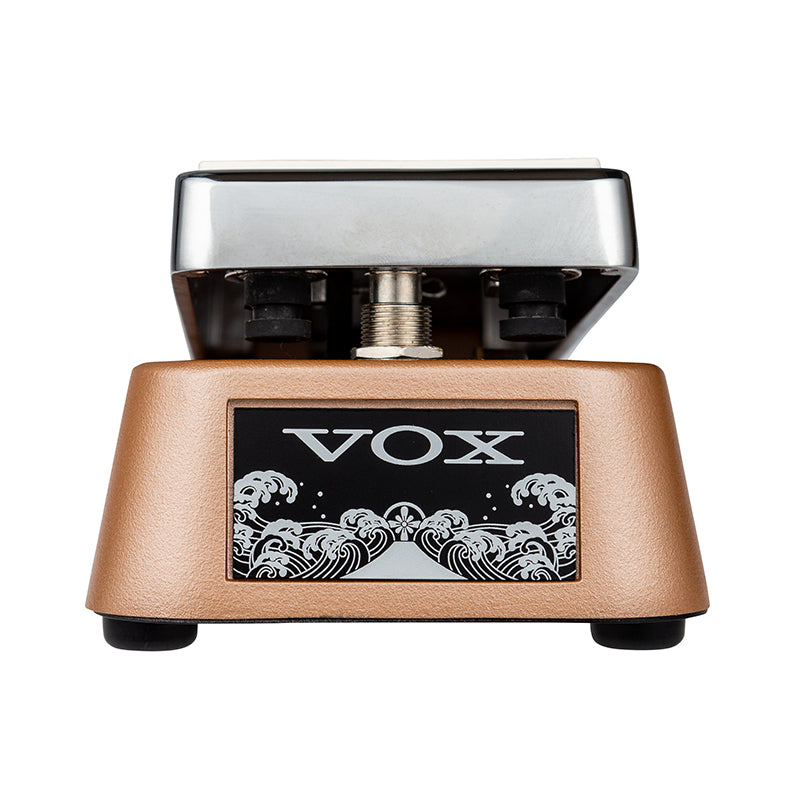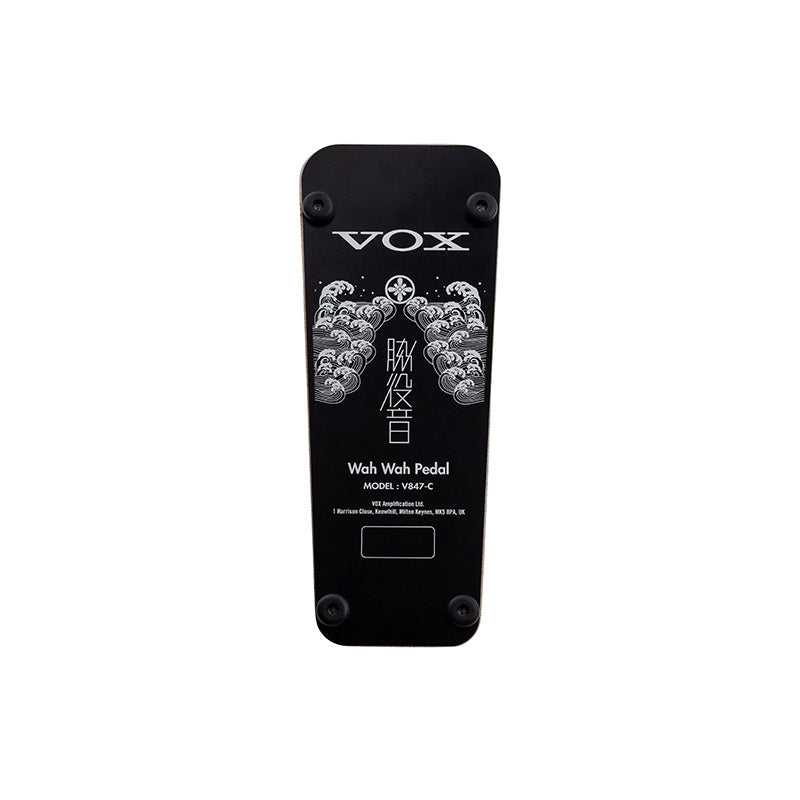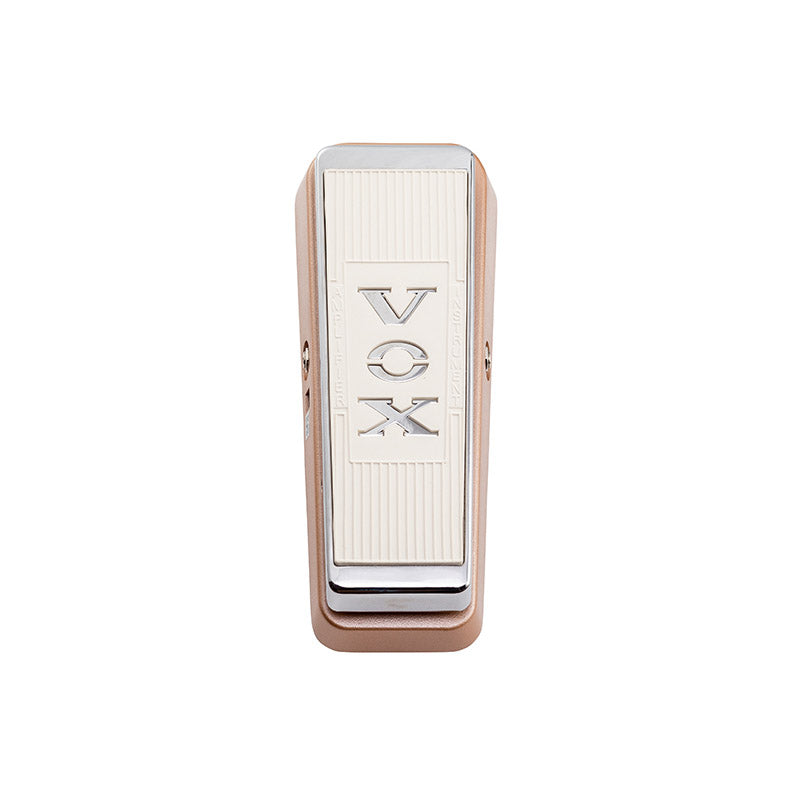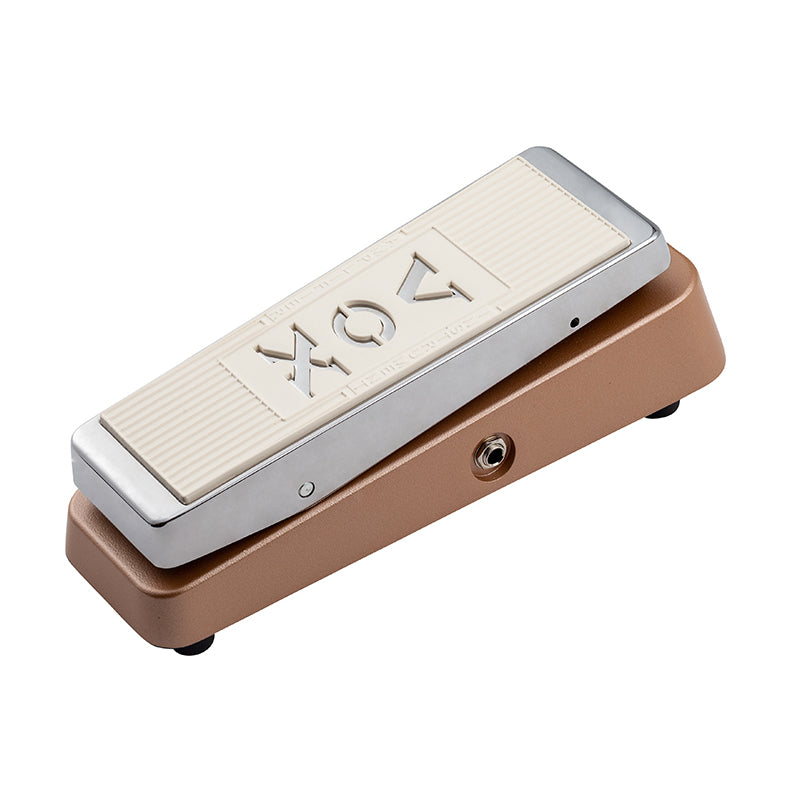 Based on the specs of the original from the 1960s, Vox V847-C has faithfully transmitted the legendary sound to the present day. Through careful experimentation, the traditional Vox wah has evolved into the V847-C wah pedal with a tone that enhances today's rock music. It delivers a wah sound with great presence that will stand out when playing anything from chords to solos. While carrying on the tradition of Vox wah pedals, V847-C's numerous customizations make it the perfect modern Vox wah.
Delivers a powerful sound with an improved frequency sweep
The frequency range of the wah has been set lower, with the gain boosted and the Q-value (the sharpness of the wah's peak) adjusted to deliver a powerful sound with a low center of gravity.
Warmer tone
The input impedance has been adjusted to make the sound not merely more powerful but also tastefully warm.
True bypass
The true bypass design means that the signal does not pass through the circuit when the unit is switched off, ensuring that its tonal character is unaffected.
Improved rubber feet for a better feel when switching on/off
V847-C uses a softer material than the rubber feet on previous models. You'll be able to turn the wah effect on/off more smoothly while you play your guitar.
Made in Japan model
V847-C is a true 'made in Japan' product manufactured in Japan. Its front and bottom plates feature illustrations with traditional Japanese artwork.
| | |
| --- | --- |
| SKU | VOX-V847C |
| MPN | V847-C |
| Vendor | Vox |
| Effect Type | Wah/Filter |
| Mpn | V847C |
| Product Unique Features | Traditional Japanese artwork on front and bottom plates |
| Effects | Wah |
| Audio Inputs | 1/4" mono input |
| Audio Outputs | 1/4" mono output |
| Number of Pedal Switches | Main on/off toggle |
| Power Adaptor | 9V AC adapter (optional, sold separately) |
| Product Weight | 2.87 lb |
| Width | 4.02" |
| Depth | 9.96" |
| Height | 3.15" |
Vox / Korg USA Limited Warranty
Vox products sold by authorized Vox dealers are warranted by the Vox division of Korg USA to the first consumer purchaser to be free from defects in material or workmanship under normal use and service for the following periods from the date of the first consumer purchase:
Electron tubes: ninety (90) days
Footswitches: ninety (90) days
Batteries: no warranty
Other Vox products: one (1) year
Any products found to be defective within the warranty period set forth above will be repaired or replaced at the option of the Vox division, without charge, provided that (1) the product was not misused, abused, improperly maintained, or repaired by any person not authorized by Vox division; (2) the product's failure resulted from a defect in material or workmanship and was not damaged due to use other than its intended use; (3) the product was not used under abnormal, excessive, or unusual operating conditions and (4) the product is promptly delivered prepaid to the seller at the place of purchase or to an authorized Vox warranty service center together with proof of purchase within the warranty period set forth above from the date of the first consumer purchase. Do not return products directly to the Vox division for service.
Your warranty becomes effective immediately upon purchase. Immediate registration of your warranty card may help you establish proof of ownership in case of loss or theft; however, Vox division of Korg USA accepts no liability or responsibility for maintaining records of such registration. Failure to return the card will not result in the forfeiture or any rights under the warranty.
There are no warranties, expressed or implied, other than those expressed herein. Further, there are no implied warranties, including the warranty of merchantability or fitness for a particular purpose beyond the warranty period specifically set forth above. This warranty does not cover products used for loan or rental.
Limitation of Liability: The above warranty represents purchaser's exclusive remedy and the Vox division shall not be liable for any special, incidental, or consequential damages relating to the product sold.
Some states do not allow limitations on how long an implied warranty lasts and/or do not allow the exclusion of incidental or consequential damages, so the above limitations and exclusions may not apply to some purchasers. This warranty gives purchasers specific legal rights and purchasers may also have other rights which may vary from state to state.
Ground shipping is FREE for all orders $99 and up.