Skip product carousel
Instant Rebate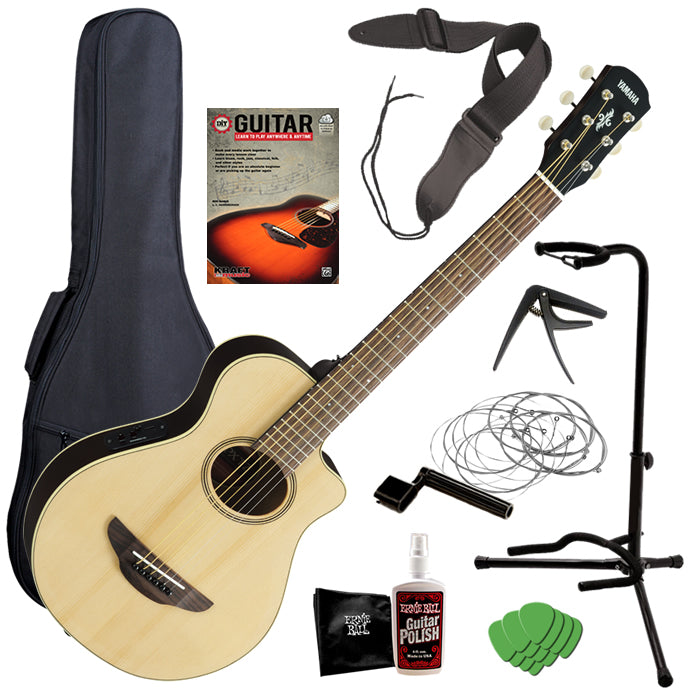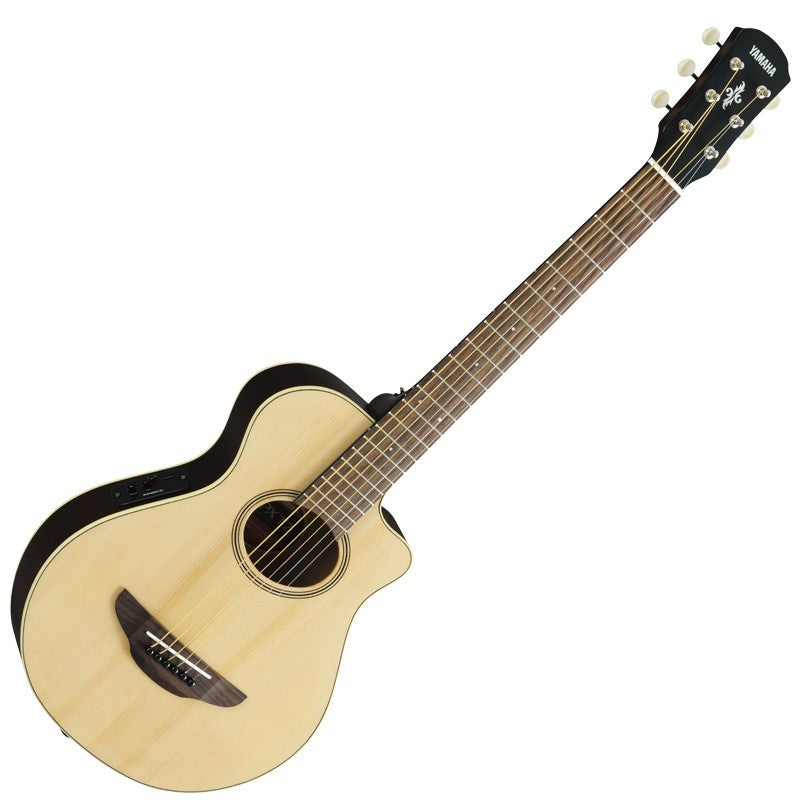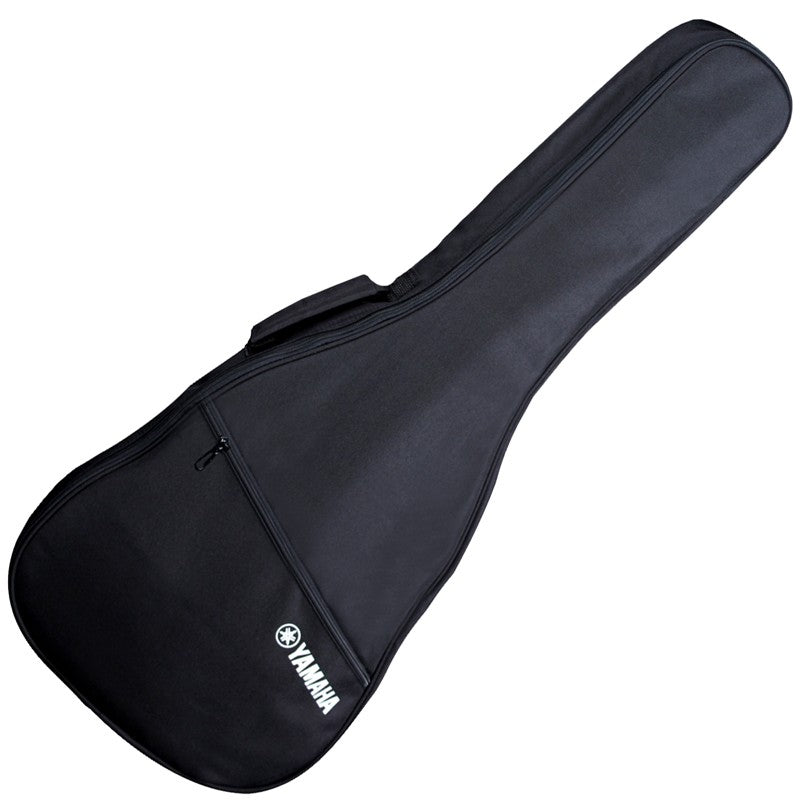 Yamaha APXT2 3/4 Acoustic-Electric Guitar - Natural COMPLETE GUITAR BUNDLE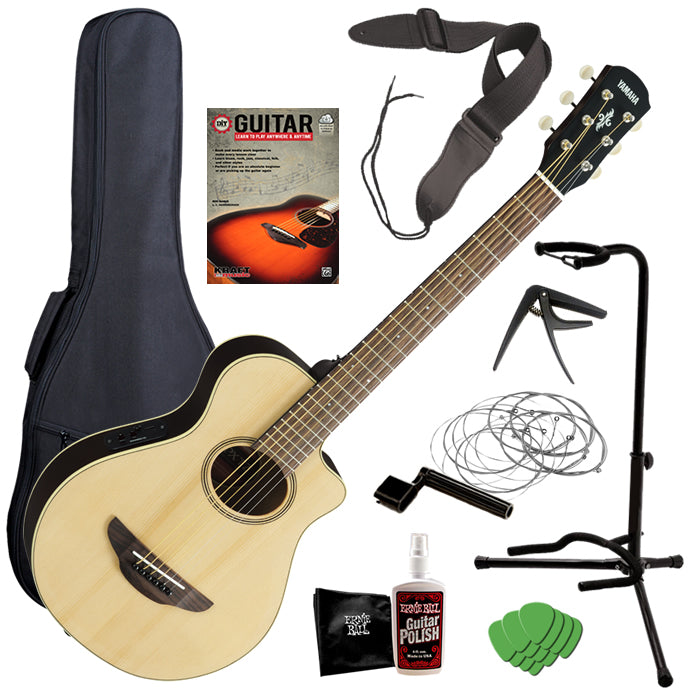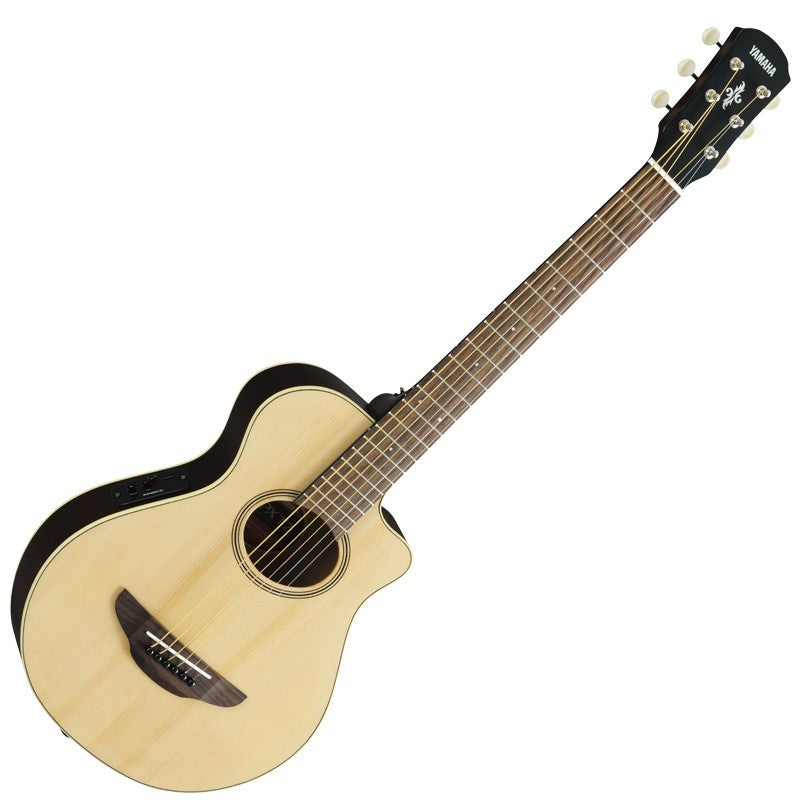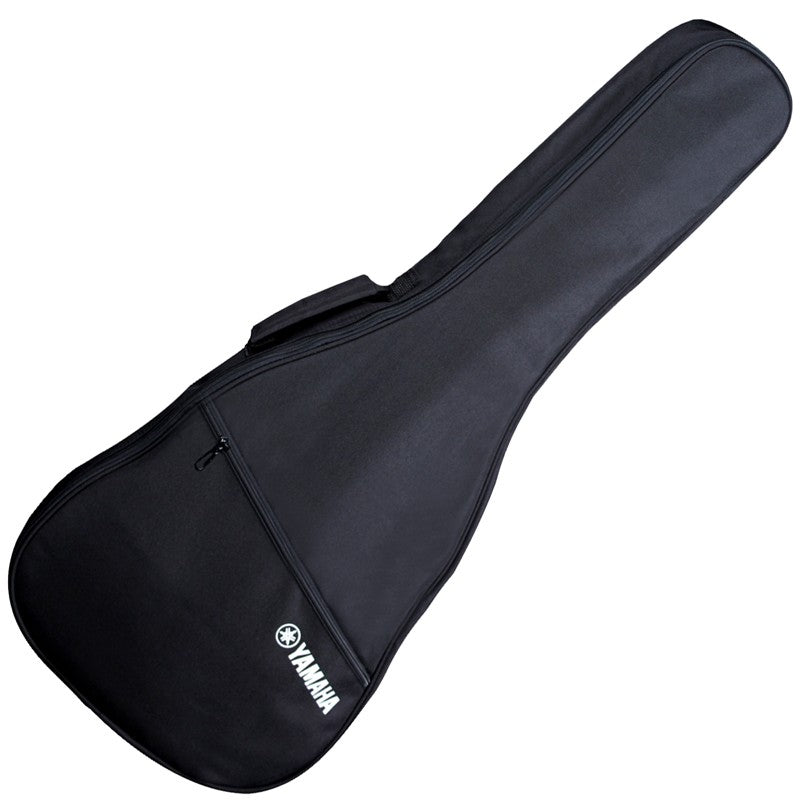 Yamaha APXT2 3/4 Acoustic-Electric Guitar - Natural COMPLETE GUITAR BUNDLE
9 items included
This Kraft Music Bundle Includes
$254.99
Regular price
$276.01
Instant Rebate ends January 2, 2024
Save $21.02
Click on a product to view more details.
APXT2 is a 3/4 size of the world best-selling acoustic-electric guitar, APX500II. This fun, yet well-constructed compact guitar makes a great company when you are on a road. APXT2 features ART-based pickup system and a Yamaha's proprietary tuner with great sensitivity and accuracy for quick tuning. Includes a padded gigbag.
Spruce top
Locally sourced tonewood back and sides
Locally sourced tonewood neck
Rosewood fingerboard
Rosewood bridge
1 11/16"" nut width
Covered tuners
System 68 preamp with contact pickup
Includes gigbag

| | |
| --- | --- |
| SKU | YAM-APXT2NACG |
| Vendor | Yamaha |
| Acoustic Body Style | Junior/Travel |
| Cutaway | Yes |
| Fingerboard | Rosewood |
| Included From Manufacturer | Gig Bag |
| Mpn | APXT2NA |
| Right Left Handed | Right |
| Strings | 6-Strings |
| String Material | Steel |
| Back Material | Laminated Meranti |
| Bridge | Rosewood |
| Bridge Saddle Material | Urea |
| Electronics | System 68 (Contact Pickup) |
| Finish | Natural |
| Hardware Finish | Chrome |
| Neck Material | Nato |
| Number of Frets | 21 |
| Nut Material | Urea |
| Nut Width | 1-11/16" (43 mm) |
| Scale Length | 22.8" (580 mm) |
| Side Material | Laminated Meranti |
| Top Material | Laminated Spruce |
| Built-In Tuner | Yes |
Yamaha Guitar Products Limited Warranty
As an expression of confidence in the excellence of the design, materials and workmanship involved in all the various aspects of bringing Yamaha Guitar Products to you, Yamaha Corporation of America (hereinafter referred to as 'Yamaha') provides the following warranty. Please read the entire text in order that you may become familiar with its terms. If you should have any questions, please contact the retailer that sold you the Yamaha Guitar Product or contact Yamaha directly.
If, during the applicable period from the date of original purchase, your Yamaha Guitar Product is found on authorized inspection to have a defect in material or workmanship, a Yamaha Service Center will repair such defect without charge for parts or labor. Routine maintenance work and the results of normal wear are not covered by this warranty.
Warranty periods:
Top, neck, back and sides: limited lifetime warranty
Tuning hardware, tail piece, bridge, plating, pickguard, vibrato mechanisms and electronic/electrical components: one (1) year parts and labor
Yamaha will replace any individual component, that by a competent technical entity is determined to be defective, without charge for parts or labor. Parts replaced under this warranty are warranted for the remainder of the original parts warranty or for 90 days, whichever period is longer. Yamaha reserves the right to utilize reconditioned parts and subassemblies as warranty replacements in the repair of the product. In the event Yamaha determines that the unit cannot be repaired, Yamaha will replace the defective unit with either the same model product or one that is reasonably equivalent. Should warranty service be required, your warranty periods will be extended by the number of days that elapse between the date you report a defect and the date that the unit is repaired.
This warranty is valid only when a new Yamaha Guitar Product is purchased from an authorized Yamaha retailer and is available to the original purchaser only. If you wish to obtain the protection of a Yamaha warranty, you should determine that you are purchasing, or have purchased, your unit from an authorized retailer. Please contact Yamaha directly if you have any questions regarding the Yamaha limited lifetime warranty.This limited lifetime warranty is applicable only in the fifty states of the USA and the District of Columbia. It is not applicable in the possessions or territories of the USA or in any other country.
This warranty is the only warranty which Yamaha makes with respect to your Yamaha Guitar Product. Yamaha disclaims all other warranties relating to the guitar product, including the warranties of merchantability and fitness for a particular use. There are no warranties other than the express limited warranty stated here. In any event, Yamaha shall not be liable for any incidental or consequential damages.
Some states do not allow the exclusion or limitation of incidental or consequential damages and some states do not allow limitations on how long an implied warranty may last; therefore, the above limitations or exclusions may not apply to you. This warranty gives you specific legal rights. You may also have other rights that vary from state to state. In the event any of the provisions of this warranty are found by statute or by applicable administrative or judicial entity to be unenforceable, the remaining provisions shall remain in force.
This warranty does not cover expenses incurred due to a lack of understanding of the functioning of the Guitar product when it is operating as designed. Your retailer is also an excellent source of information and should be contacted when needed for assistance regarding the proper operation of your Guitar Product. In order for Yamaha to provide proper warranty service, it is necessary that the purchaser of a new Guitar or Percussion Product assume the following responsibilities:
Retain proof of purchase documents for the duration of the warranty periods. You will be requested by Yamaha to provide proof of purchase in order to receive warranty service.
Notify an authorized Guitar Product retailer of any apparent defects promptly upon their discovery. If your concern has not been resolved within 30 days, contact Yamaha directly.
Permit a Yamaha Warranty Repair center to provide the applicable warranty service during normal business hours.
If you feel a defect exists, contact your Yamaha guitar dealer in your area authorized to sell Yamaha guitars. You may also contact Yamaha directly.
Do not ship your guitar to any service center or to Yamaha without a Return Authorization. Inbound shipping and insurance charges are your responsibility. No collect shipments will be accepted. Products repaired under warranty will be returned to you prepaid and insured for replacement value only. Insurance coverage in excess of replacement value will be purchased only if requested by you. These costs will be your responsibility and may also include COD charges.
This warranty does not cover the following:
Failures that are the result of improper operations, maintenance or repair.
Failures that result from abnormal strain, neglect, modification, accidental damage or exposure to extremes in temperature or relative humidity.
Products purchased from dealers not authorized by Yamaha to sell Yamaha Guitar Product.
Products whose trademark, name, or identification numbers have been altered or removed.Guitars marked 'by Yamaha' are not covered by this warranty.
Failures traceable to repairs/modifications performed by any one not authorized by Yamaha to perform such services.
Guitars no longer owned by the original purchaser.
Normal wear including strings, frets, finish, fingerboard, accidental damage, and abuse.
Tone. Tone is based on the subjective perception of the listener. This being the case, it cannot be guaranteed.
Retailers authorized by Yamaha to sell Guitar Products receive sales and service support materials and training that are not readily available to non-authorized retailers. This being the case, your local authorized retailer is uniquely equipped to respond to any Guitar Product related need you might have.
Ground shipping is FREE for all orders $99 and up.