Skip product carousel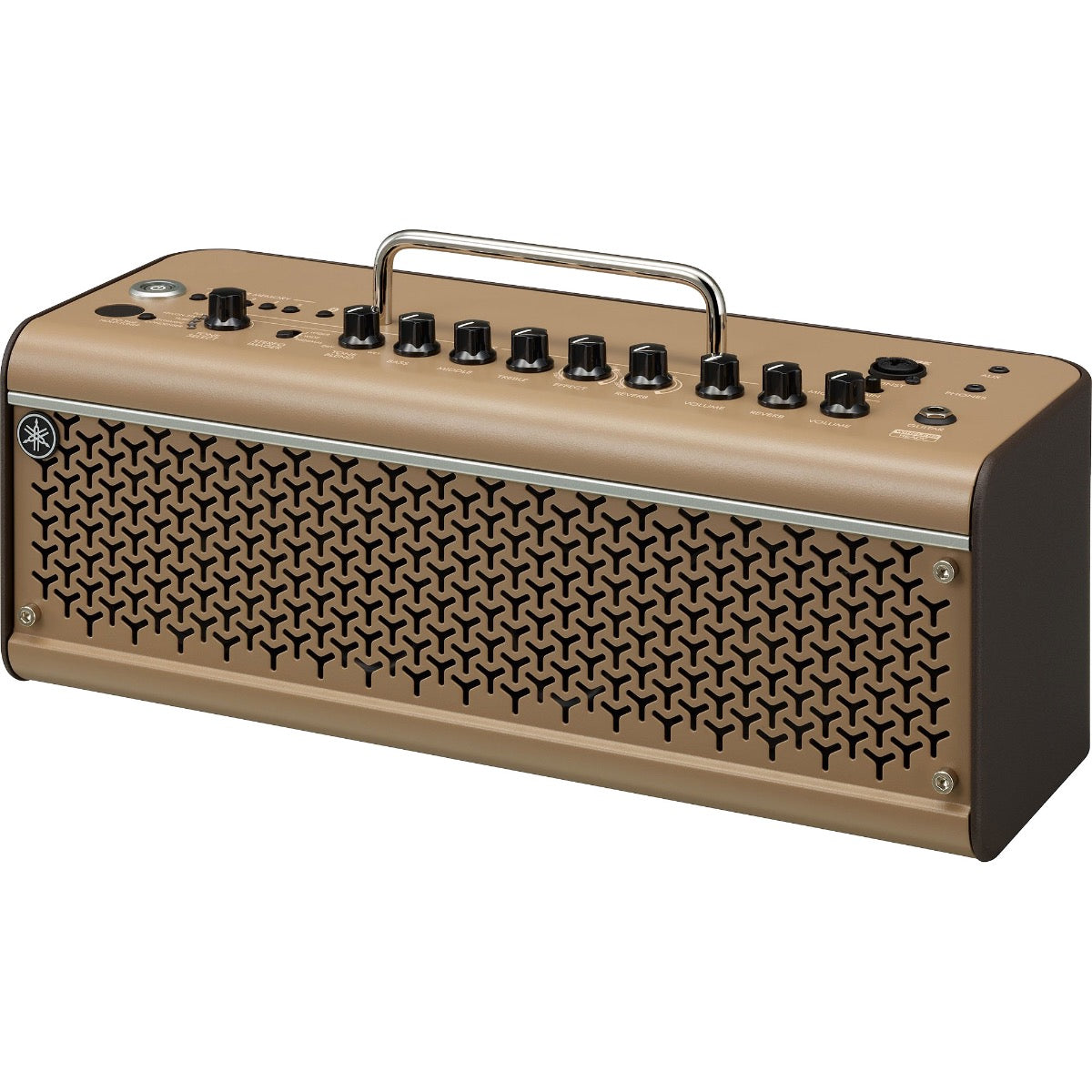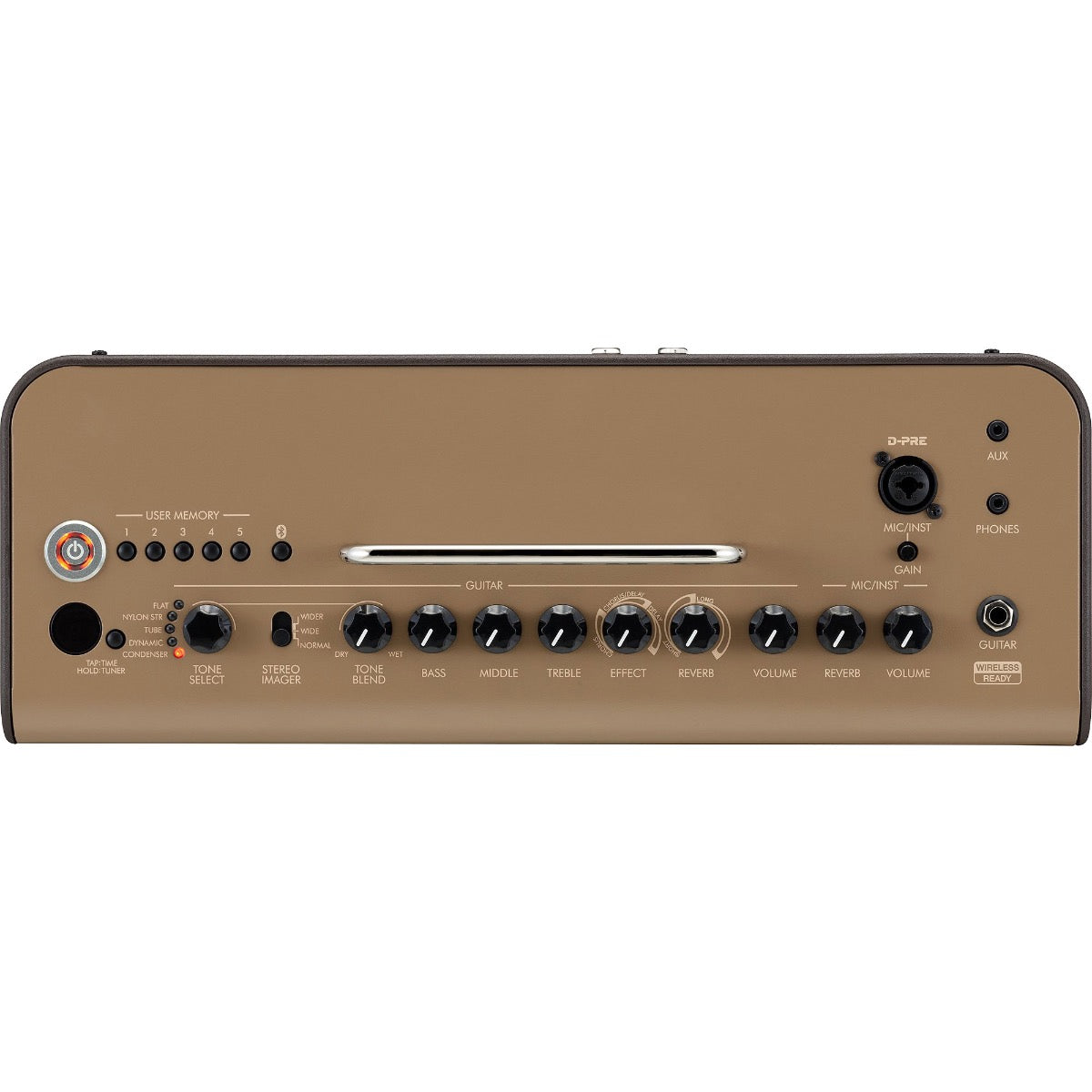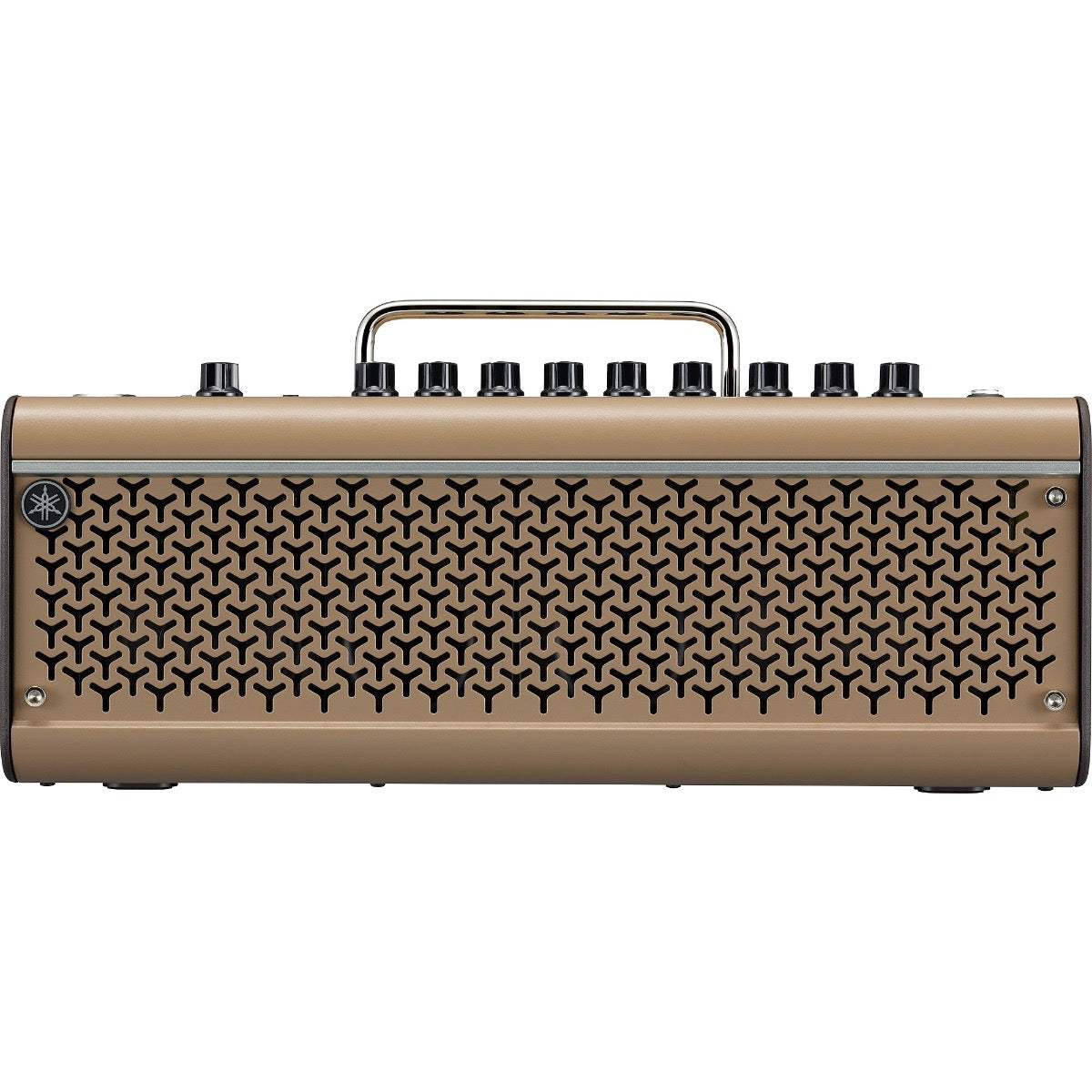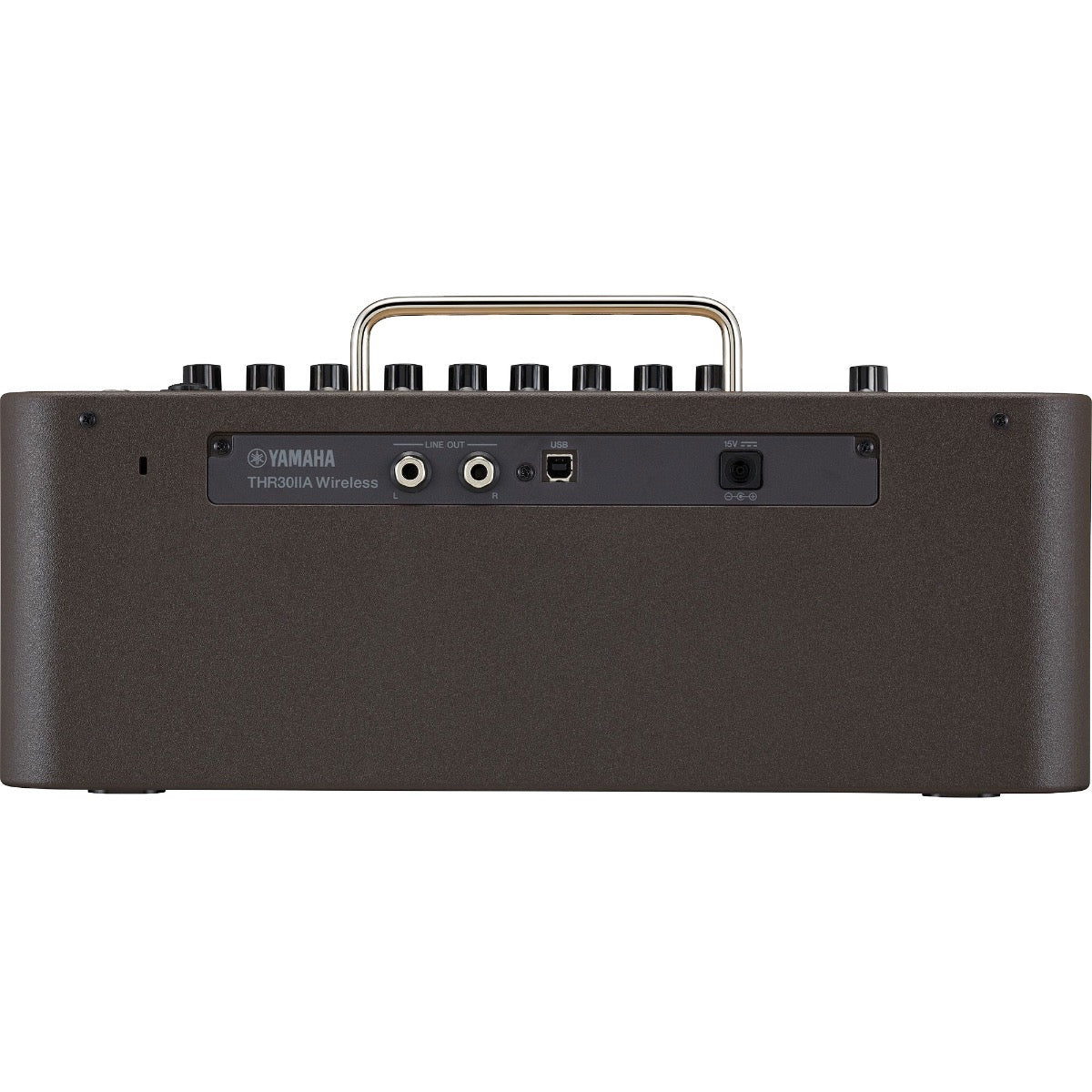 Yamaha THR30IIA Wireless Guitar Amplifier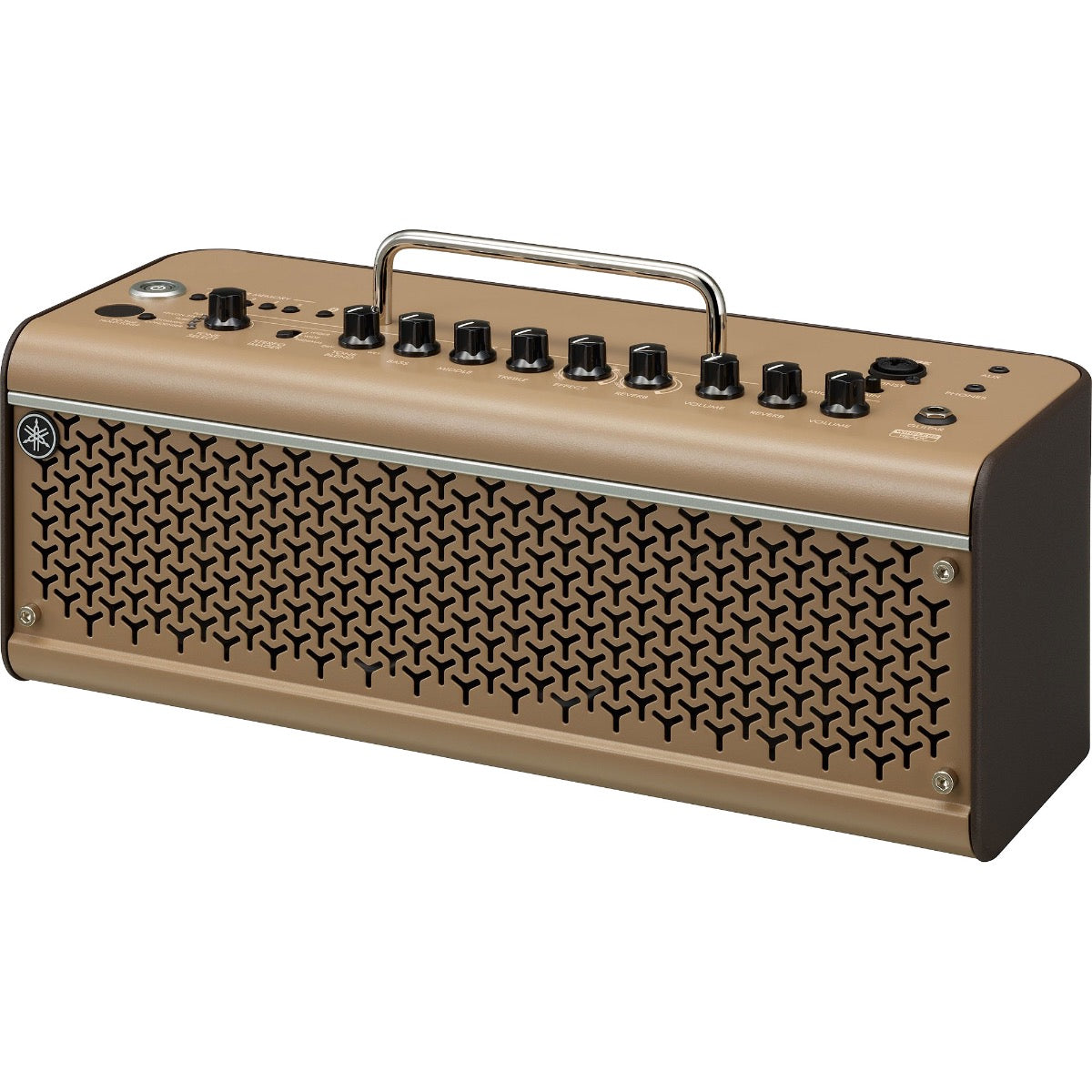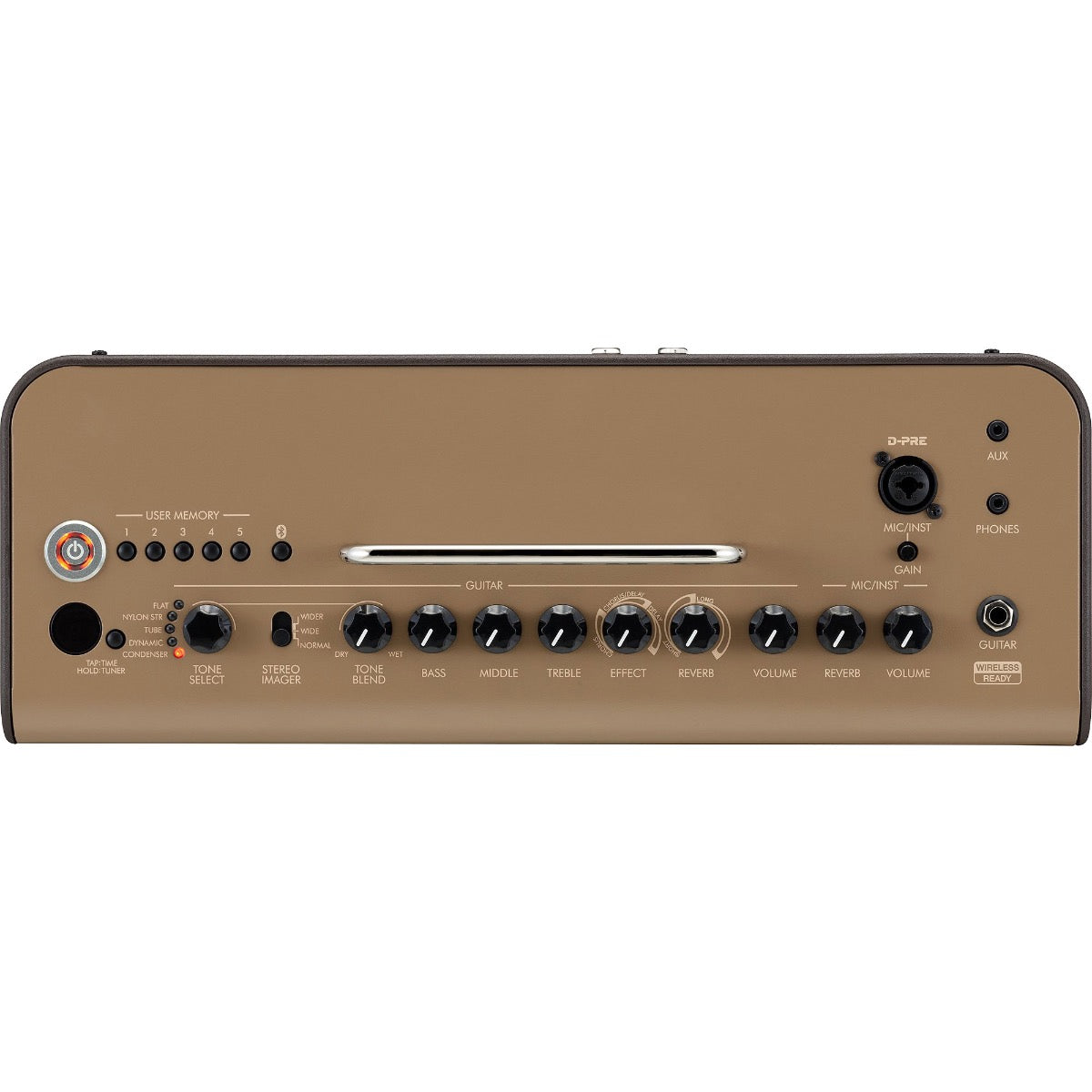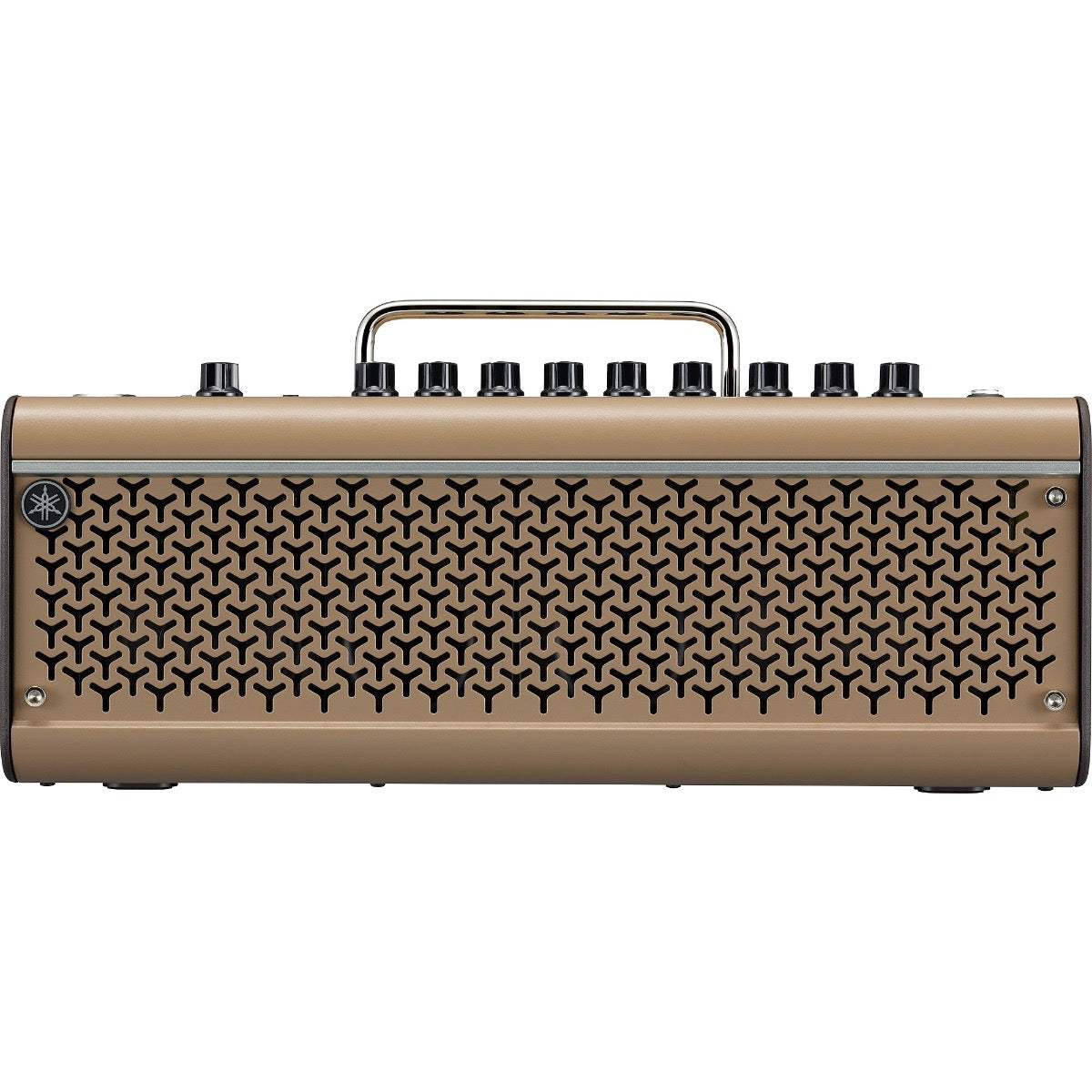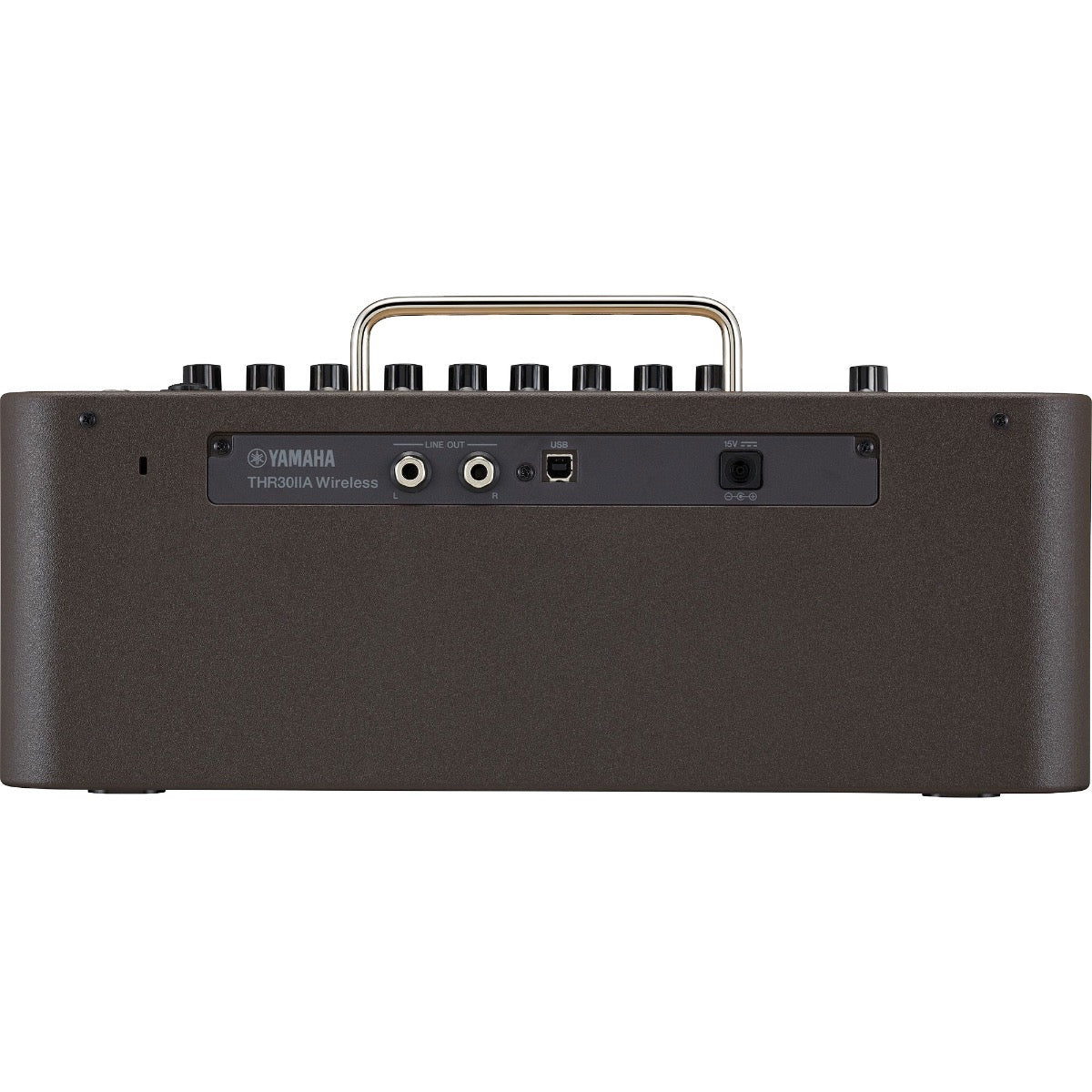 Yamaha THR30IIA Wireless Guitar Amplifier
Yamaha THR30IIA Wireless is a 30-watt stereo amplifier explicitly designed for acoustic guitarists. THR30IIA is the latest addition to the THR family of desktop amplifiers known for their superb sound, innovative features and a stylish, retro-modern look that complements any home décor. Neither a performance amp nor strictly a practice amp, THR30IIA represents a third amp category: a desktop that offers guitarists features they need when they aren't on stage or rehearsing, in addition to exceptional sound and responsiveness at any volume.
30-watt stereo desktop amplifier with 2 × 3.5" speakers
3 realistic sounding mic models, plus nylon-string and flat modes
Professional-quality microphone preamp with XLR input
Bluetooth support for audio playback, editor and remote control
Hi-fi audio playback with Extended Stereo Technology
Internal Line 6 wireless receiver works with optional Line 6 Relay G10T transmitter (sold separately)
Built-in rechargeable battery enables use anywhere
Class-compliant USB connectivity for recording and playback
Includes Cubase AI for Mac/PC and Cubasis LE for iPad
Share your performance online using the free Rec'n'Share app
The sound says it all
Yamaha THR30IIA Wireless is designed specifically for acoustic guitarists. Realistic microphone modeling and onboard effects offer inspiring tones – as though your guitar's sound was captured in a professional studio – and the compact size and classic style fit naturally into any environment. Unique among THR amplifiers, THR30IIA Wireless has a second input with a microphone preamp, making it an ideal portable practice solution for singer-songwriters.
Acoustic mic modeling
Realistic models of boutique condenser, dynamic and tube microphones make your guitar sound like it was recorded in a professional studio. There's also a voicing optimized for nylon-string guitars as well as a flat mode without additional coloration.
Stereo Imager
The Stereo Imager switch widens the signal from the Guitar input, providing an atmospheric stereo field. The Wide and Wider settings increase the effect, accentuating vocals as the signal from the Mic/Instrument input remains in the center of the stereo field.
Hi-fi audio technology
THR guitar amps were developed with Yamaha's award-winning AV division to offer true hi-fi stereo sound. The exclusive, specially-designed speaker enclosure is optimized to handle both guitar and audio playback sound, making THR30IIA Wireless uniquely capable of giving you amazing tone for both your guitar and your favorite music from a compact, portable amp.
Microphone input
The Mic/Instrument input makes THR30IIA Wireless ideal for singer-songwriters: connect a microphone and adjust the independent volume and reverb controls to balance perfectly with your guitar for an inspiring 'fully produced' sound.
Wireless options
With Bluetooth support, a rechargeable battery and a built-in Line 6 Relay wireless receiver, you don't have to worry about wires. Just focus on the music, wherever you want to play.
Bluetooth support
THR30IIA Wireless features Bluetooth functionality for audio playback, the mobile editor app or third party controllers (sold separately) to call up your own customized presets without the need for any manual parameter adjustment or cable connection.
Mobile editor for iOS/Android
The THR Remote mobile editor app provides users with convenient remote amplifier operation from your smartphone. There's no need to be directly in front of your amplifier to dial in your guitar tone: just open the app and tap to shape your own unique sound while sitting on your sofa. macOS and Windows versions of the editor are also available.
Built-in wireless receiver
THR30IIA Wireless features a built-in wireless receiver. A Line 6 Relay G10T transmitter (sold separately) is required.
Rechargeable battery
THR30IIA Wireless features a built-in rechargeable lithium ion battery, giving you up to five hours of play time when you're on the go. When power's handy you can always play using the included AC adaptor, too.
More great stuff
The amp features a class-compliant USB audio interface, so you can record and produce your music using the bundled recording software from Steinberg. It also supports the Yamaha Rec'n'Share app, which lets you record audio and video of your performances and upload them directly from your mobile device to share with friends and fans.
Integrated audio interface
THR30IIA Wireless is USB class compliant, allowing easy connection with Mac/PC and mobile devices without the need to install drivers so that you can easily use your amp as an audio interface for recording.
Cubase AI / Cubasis LE
THR30IIA Wireless is bundled with Cubase AI and Cubasis LE. Cubase AI is Steinberg's professional music production application that offers full-fledged recording and editing. Cubasis LE is a multi-touch compatible DAW application that allows for music production on iPad.
Rec'n'Share: capture and upload your performance
Rec'n'Share enhances practicing with your music library: add a click, change the tempo and select sections to repeat. You can also record, edit and mix audio and video, combining the sound from your amplifier with backing tracks from your library, and upload finished performances directly from your smart device.
Designed for your space
The versatile sound and capabilities of THR amplifiers are reflected in an appearance inspired by decades of iconic amplifiers. Every detail of the design has been meticulously considered for a style that fits perfectly wherever you play.
Line outputs
Among original THR owners, one of the most frequent requests was for the ability to take the THR tones they loved anywhere. THR30IIA Wireless features stereo 1/4" outputs that offer additional flexibility for recording and performance.
SKU
YAM-THR30IIAWL
MPN
THR30IIA Wireless
Vendor
Yamaha
Amp Format
Combo
Amp Type
Digital Modeling
Included From Manufacturer
Power supply
Mpn
THR30IIAWL
Product Unique Features
Class-compliant audio recording over USB
Bluetooth support for audio playback, editor and remote control
Internal Line 6 wireless receiver works with optional Line 6 Relay G10T transmitter (sold separately)
Built-in rechargeable battery enables use anywhere
Speaker Config
2x3.5
Wattage
30 Watts
Amplifier Application
Acoustic Guitar;Vocal/PA;Music Playback
Effects
Chorus
Chorus/delay
Delay
Short reverb
Long reverb
Effects Loop
No
Equalization (EQ)
Bass/middle/treble knobs
Audio Inputs
1/4" guitar input
XLR / 1/4" combo microphone/instrument input
1/8" stereo aux input
Audio Outputs
Dual 1/4" stereo line output
1/4" stereo headphone output
Power
30W (15W + 15W)
Product Weight
9.7 lb
Speakers
2 × 3.5" full-range speakers
Width
16.5"
Depth
6.1"
Height
7.6"
Yamaha THR Guitar Amplifiers Limited Warranty
Thank you for selecting a Yamaha product. Yamaha products are designed and manufactured to provide a high level of defect-free performance. Yamaha Corporation of America ('Yamaha') is proud of the experience and craftsmanship that goes into each and every Yamaha product. Yamaha sells its products through a network of reputable, specially authorized dealers and is pleased to offer you, the Original Owner, the following Limited Warranty, which applies only to products that have been (1) directly purchased from Yamaha's authorized dealers in the fifty states of the USA and District of Columbia (the 'Warranted Area') and (2) used exclusively in the Warranted Area. Yamaha suggests that you read the Limited Warranty thoroughly, and invites you to contact your authorized Yamaha dealer or Yamaha Customer Service if you have any questions.
This warranty covers Yamaha THR Guitar Amplifiers against defects in materials or workmanship for one (1) year.
Yamaha will, at its option, repair or replace the product covered by this warranty if it becomes defective, malfunctions or otherwise fails to conform with this warranty under normal use and service during the term of this warranty, without charge for labor or materials. Repairs may be performed using new or refurbished parts that meet or exceed Yamaha specifications for new parts. If Yamaha elects to replace the product, the replacement may be a reconditioned unit.
You will be responsible for any installation or removal charges and for any initial shipping charges if the product(s) must be shipped for warranty service. However, Yamaha will pay the return shipping charges to any destination within the USA if the repairs are covered by the warranty. This warranty does not cover (a) damage, deterioration or malfunction resulting from accident, negligence, misuse, abuse, improper installation or operation or failure to follow instructions according to the Owner's Manual for this product; any shipment of the product (claims must be presented to the carrier); repair or attempted repair by anyone other than Yamaha or an authorized Yamaha Service Center; (b) any unit which has been altered or on which the serial number has been defaced, modified or removed; (c) normal wear, battery or battery replacement and any periodic maintenance; (d) deterioration due to perspiration, corrosive atmosphere or other external causes such as extremes in temperature or humidity; (e) damages attributable to power line surge or related electrical abnormalities, lightning damage or acts of God; or (f) RFI/EMI (Interference/noise) caused by improper grounding or the improper use of either certified or uncertified equipment, if applicable.
Any evidence of alteration, erasing or forgery of proof-of-purchase documents will cause this warranty to be void. This warranty covers only the Original Owner and is not transferable.
Warranty service will only be provided for defective products within the Warranted Area. Contact your local authorized Yamaha dealer who will advise you of the procedures to be followed. If this is not successful, contact Yamaha directly. Yamaha may request that you send the defective product to a local authorized Yamaha Servicer or authorize return of the defective product to Yamaha for repair. If you are uncertain as to whether a dealer has been authorized by Yamaha, please contact Yamaha's Service Department or check Yamaha's website.
Product(s) shipped for service should be packed securely and must be accompanied by a detailed explanation of the problem(s) requiring service, together with the original or a machine reproduction of the bill of sale or other dated, proof-of-purchase document describing the product, as evidence of warranty coverage. Should any product submitted for warranty service be found ineligible therefore, an estimate of repair cost will be furnished and the repair will be accomplished only if requested by you and upon receipt of payment or acceptable arrangement for payment.
Any implied warranties, including warranties of merchantability and fitness for a particular purpose shall be limited in duration to the applicable period of time set forth above. Yamaha shall not be responsible for incidental or consequential damages or for damages based upon inconvenience, loss of use, damage to any other equipment or other items at the site of use or interruption of performances or any consequences. Yamaha's liability for any defective product is limited to repair or replacement of the product, at Yamaha's option. Some states do not allow limitations on how long an implied warranty lasts or the exclusion or limitation of incidental or consequential damages, so the above limitation or exclusion may not apply to you. This Warranty gives you specific legal rights, and you may also have other rights which vary from state to state. This is the only express warranty applicable to the product specified herein; Yamaha neither assumes nor authorizes anyone to assume for it any other express warranty.
Standard Shipping