Skip product carousel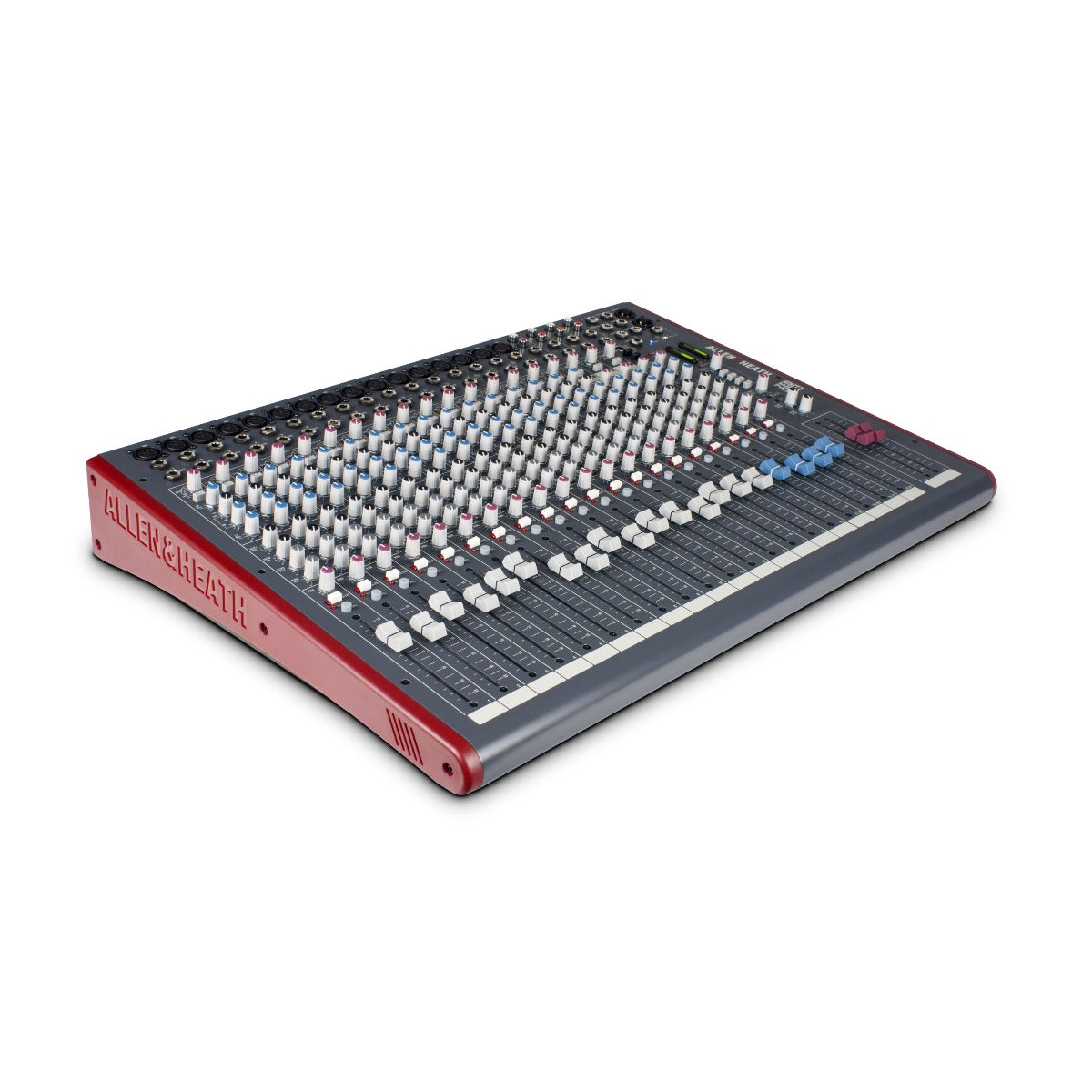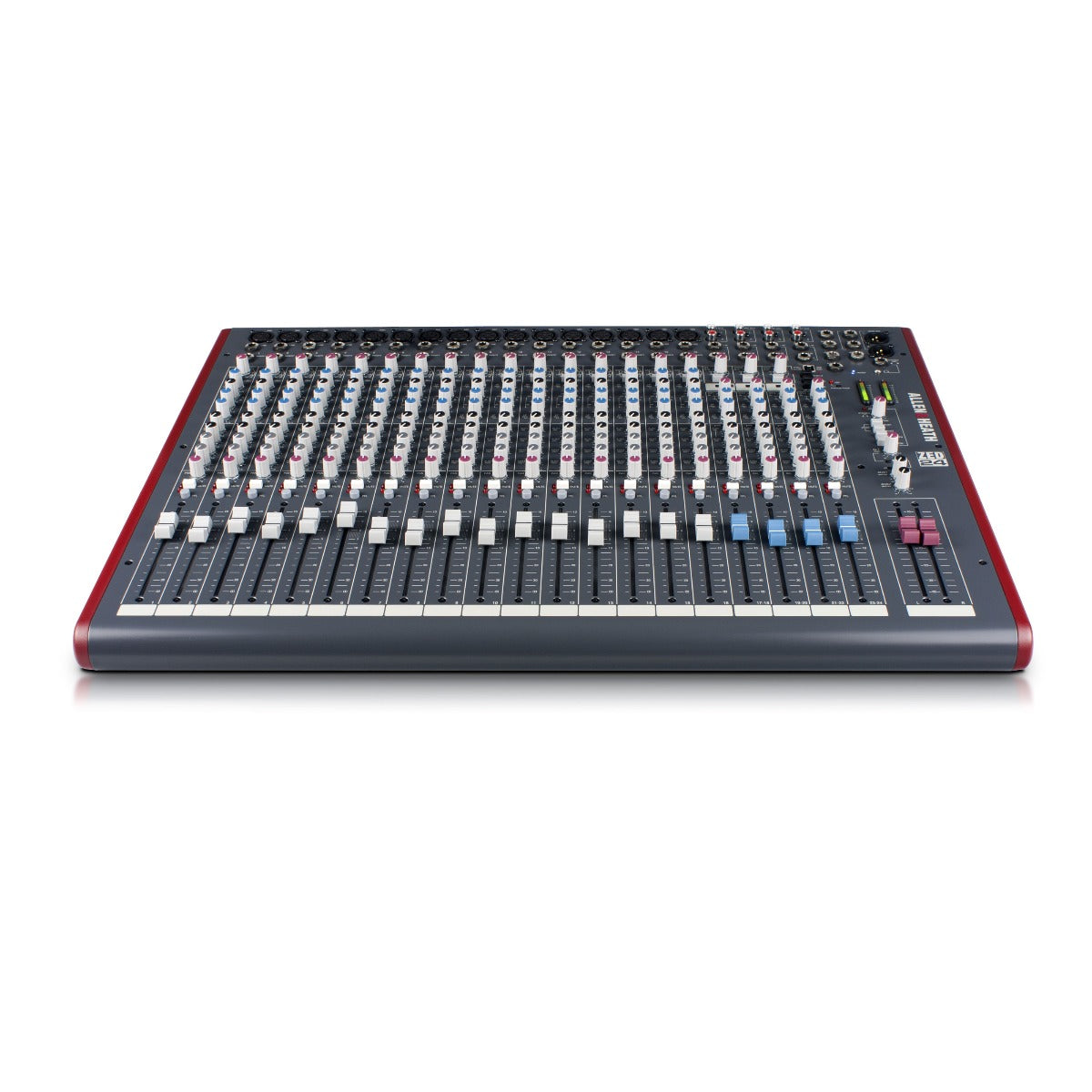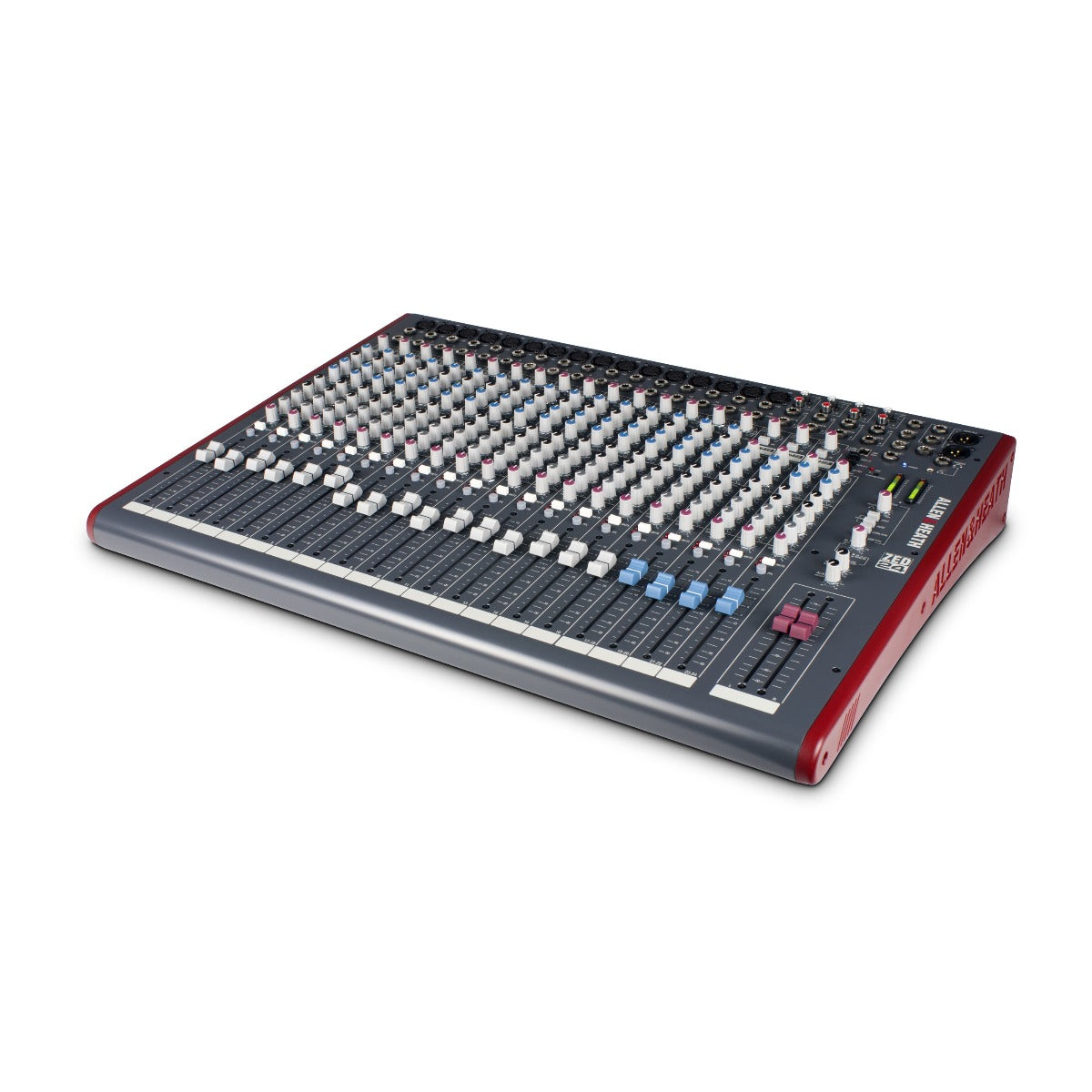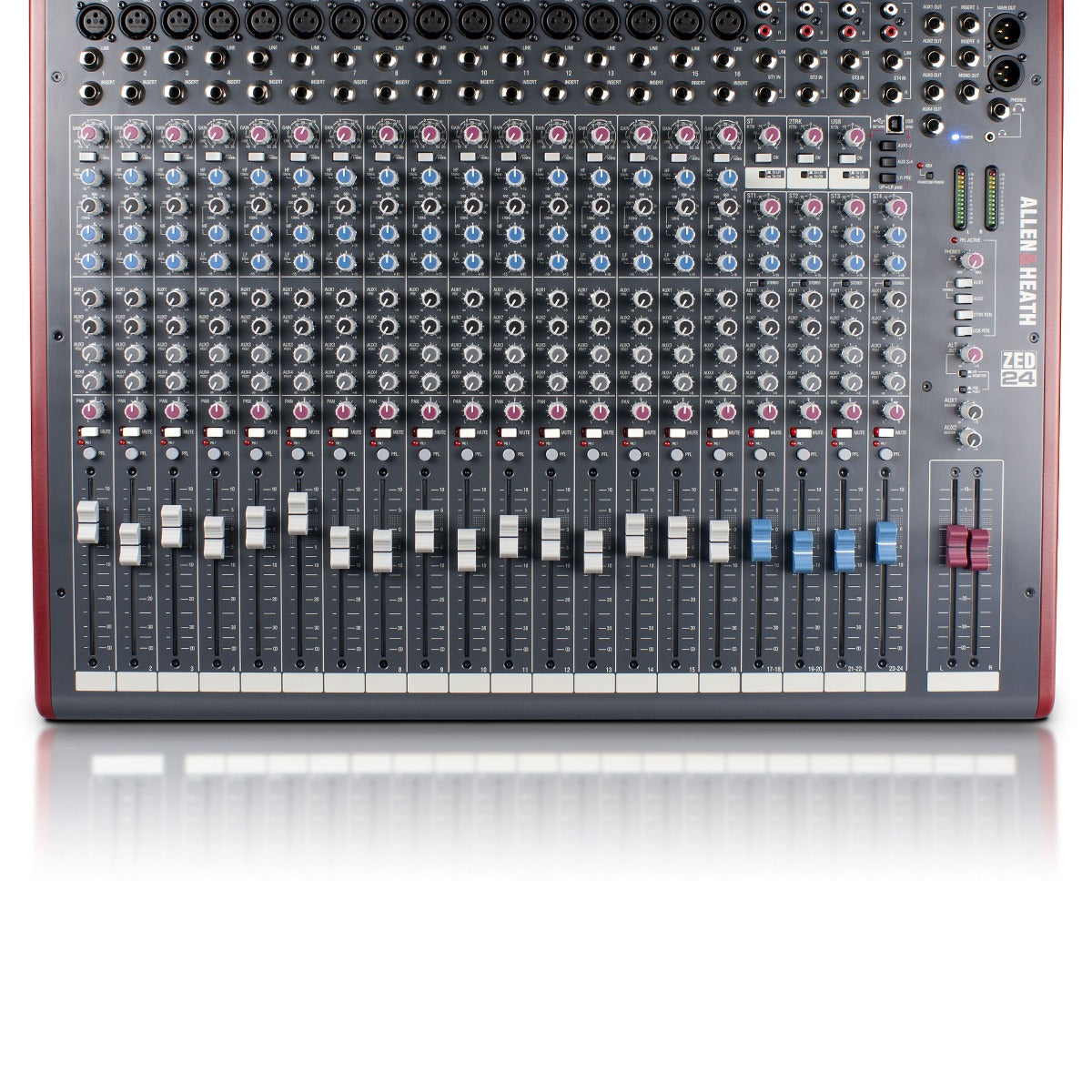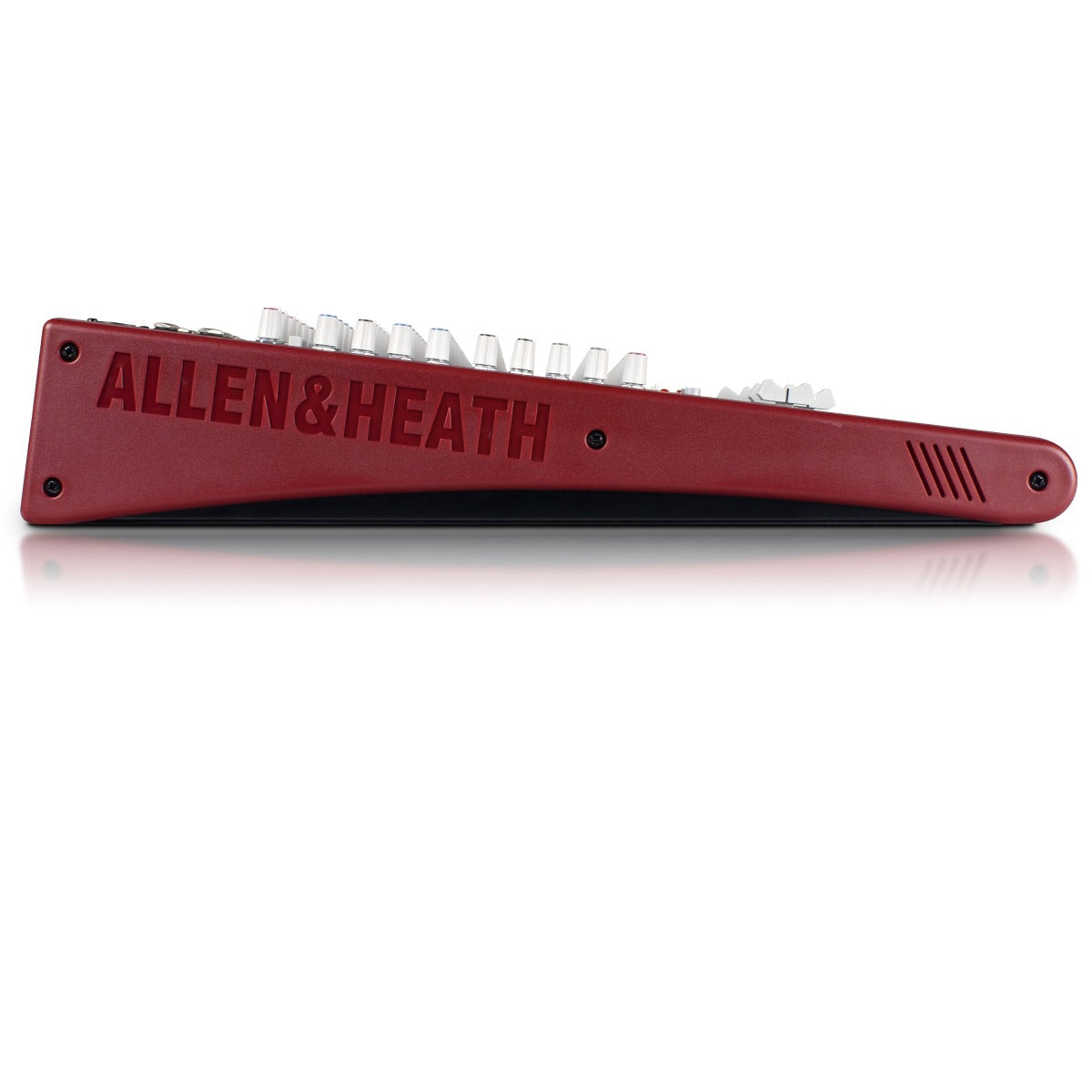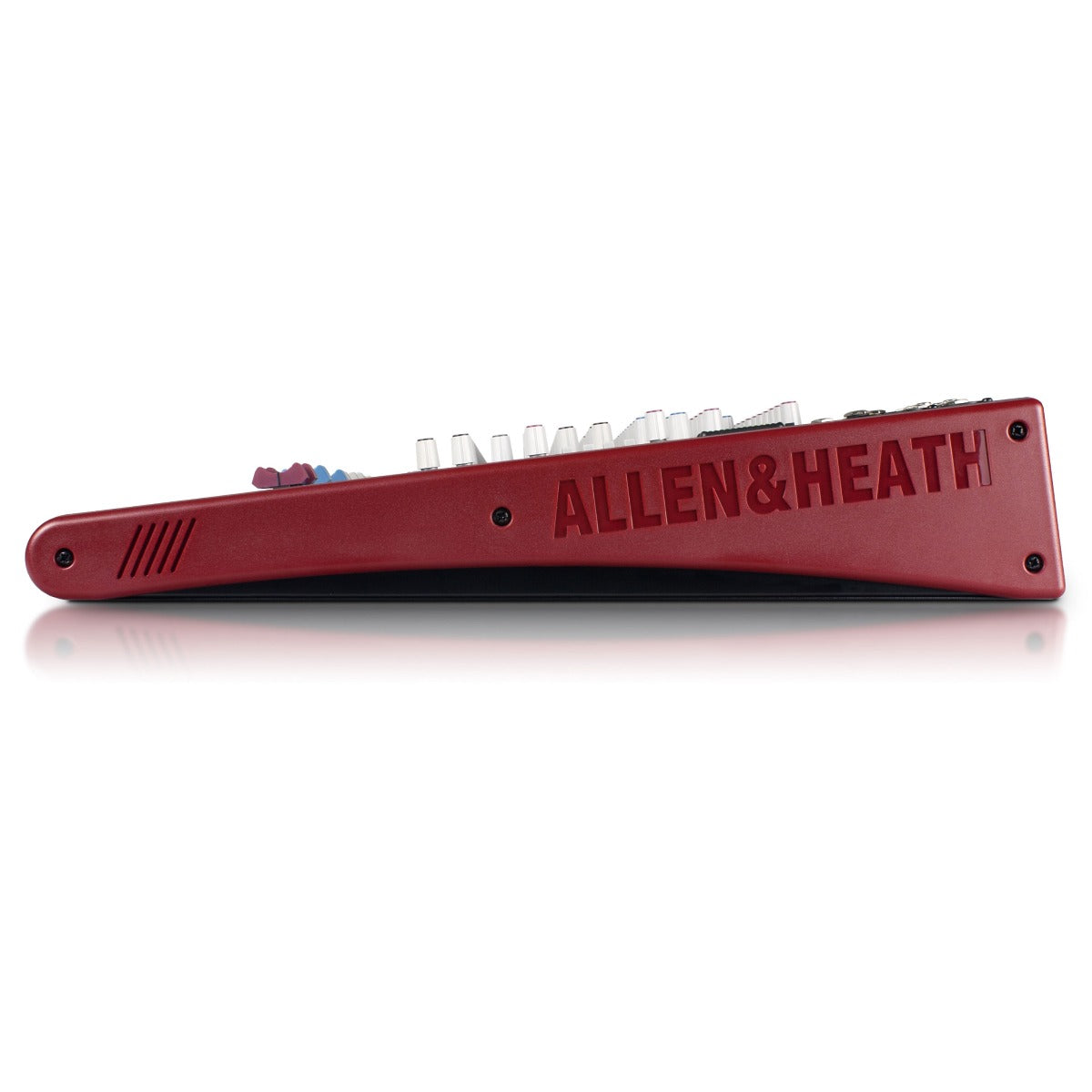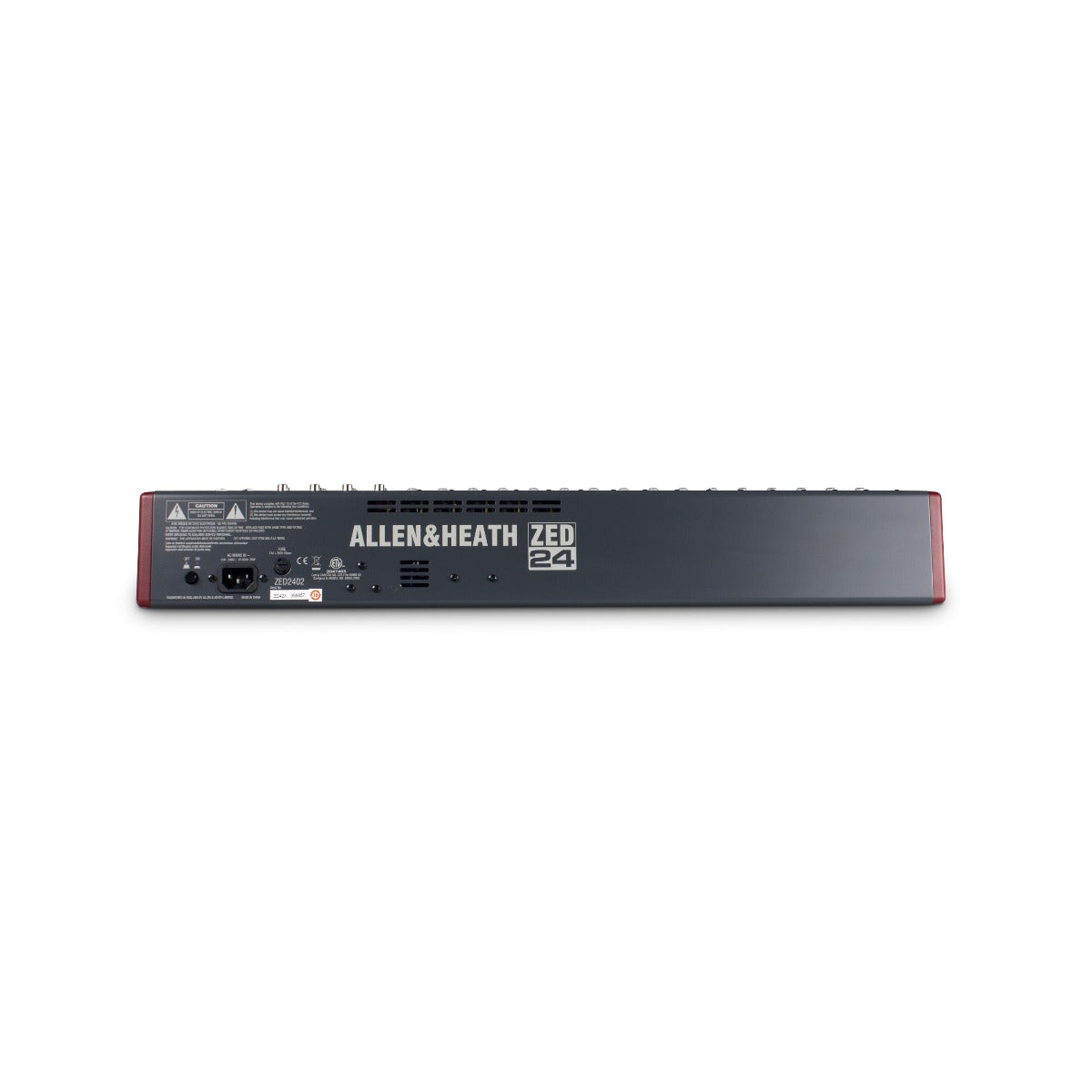 Allen & Heath ZED-24 Multipurpose Mixer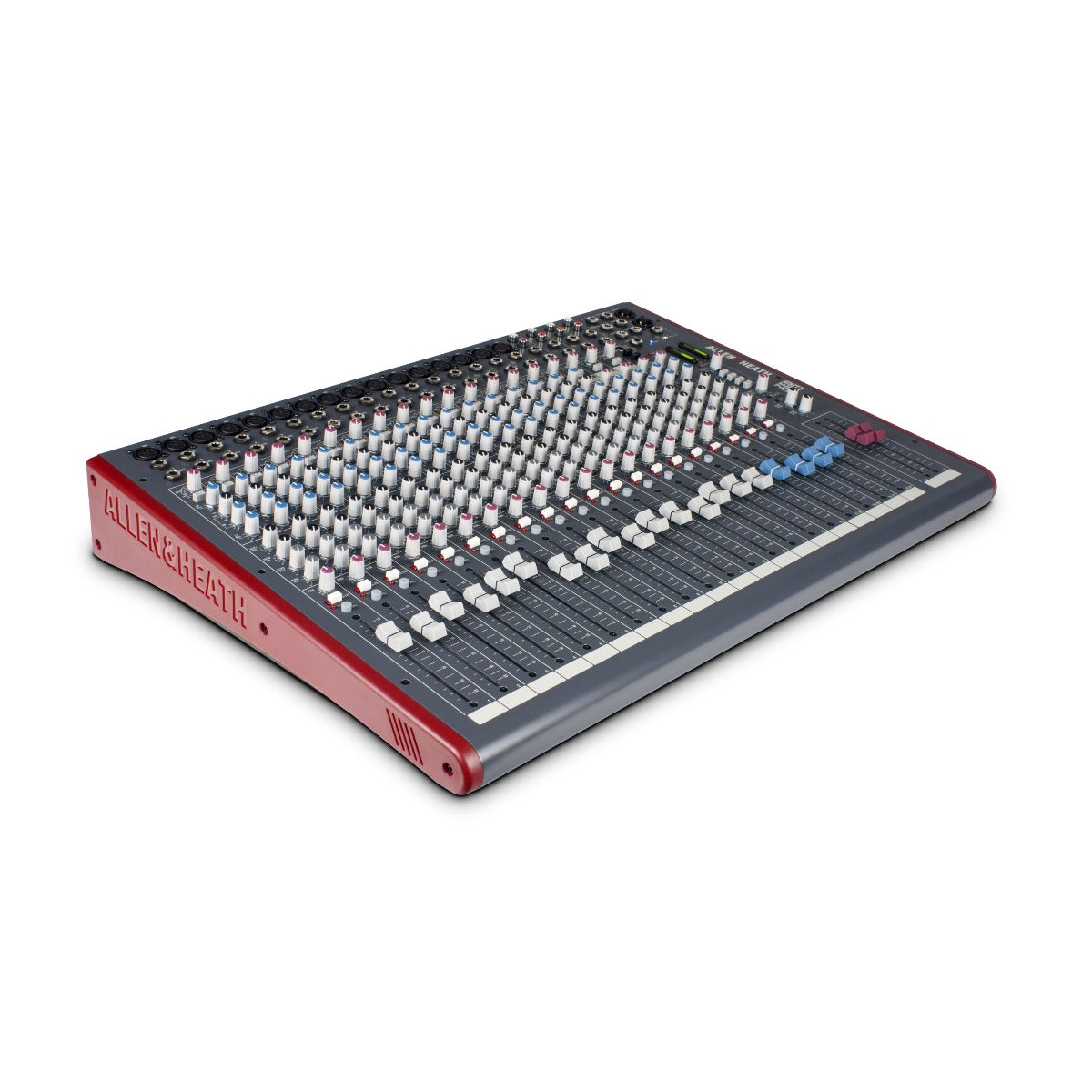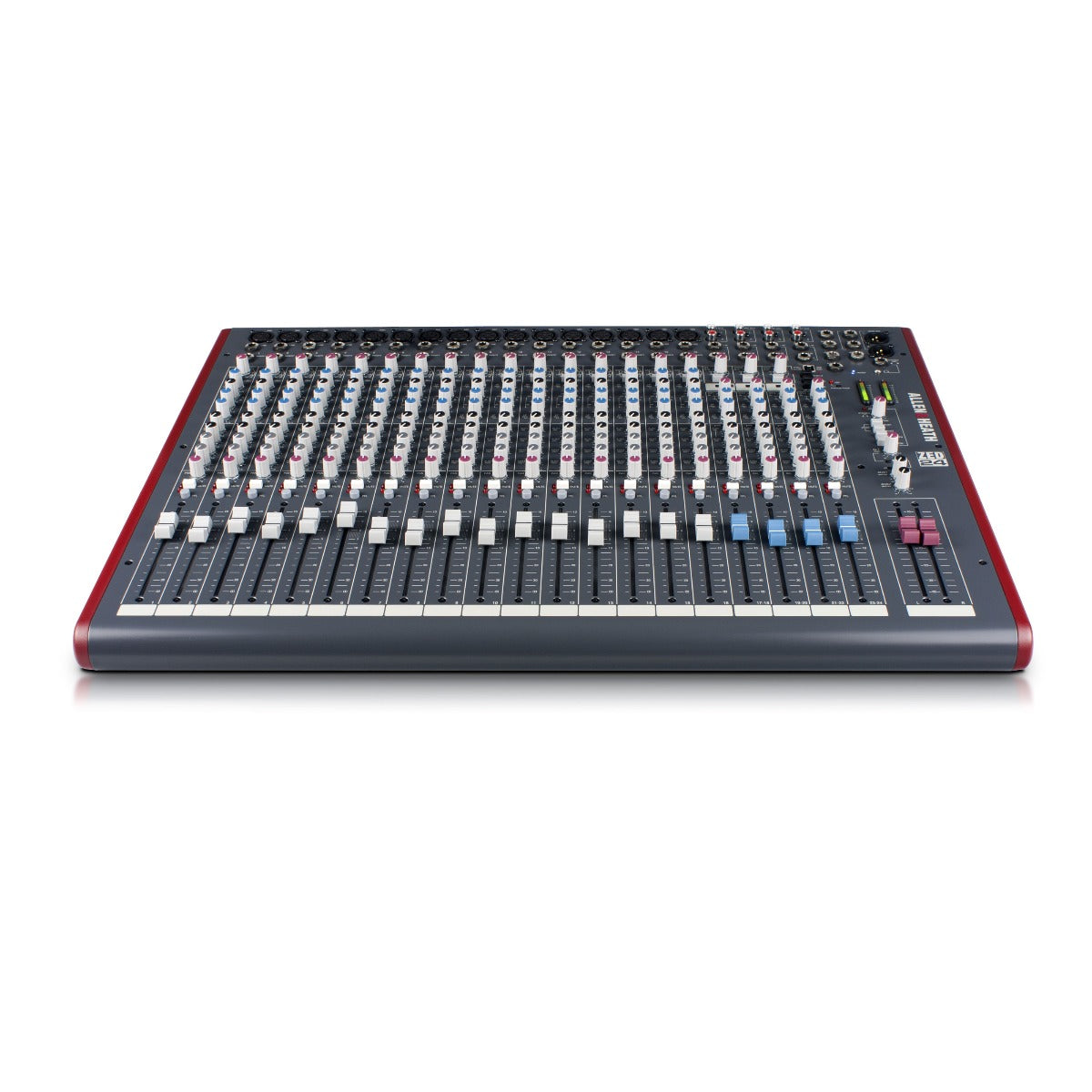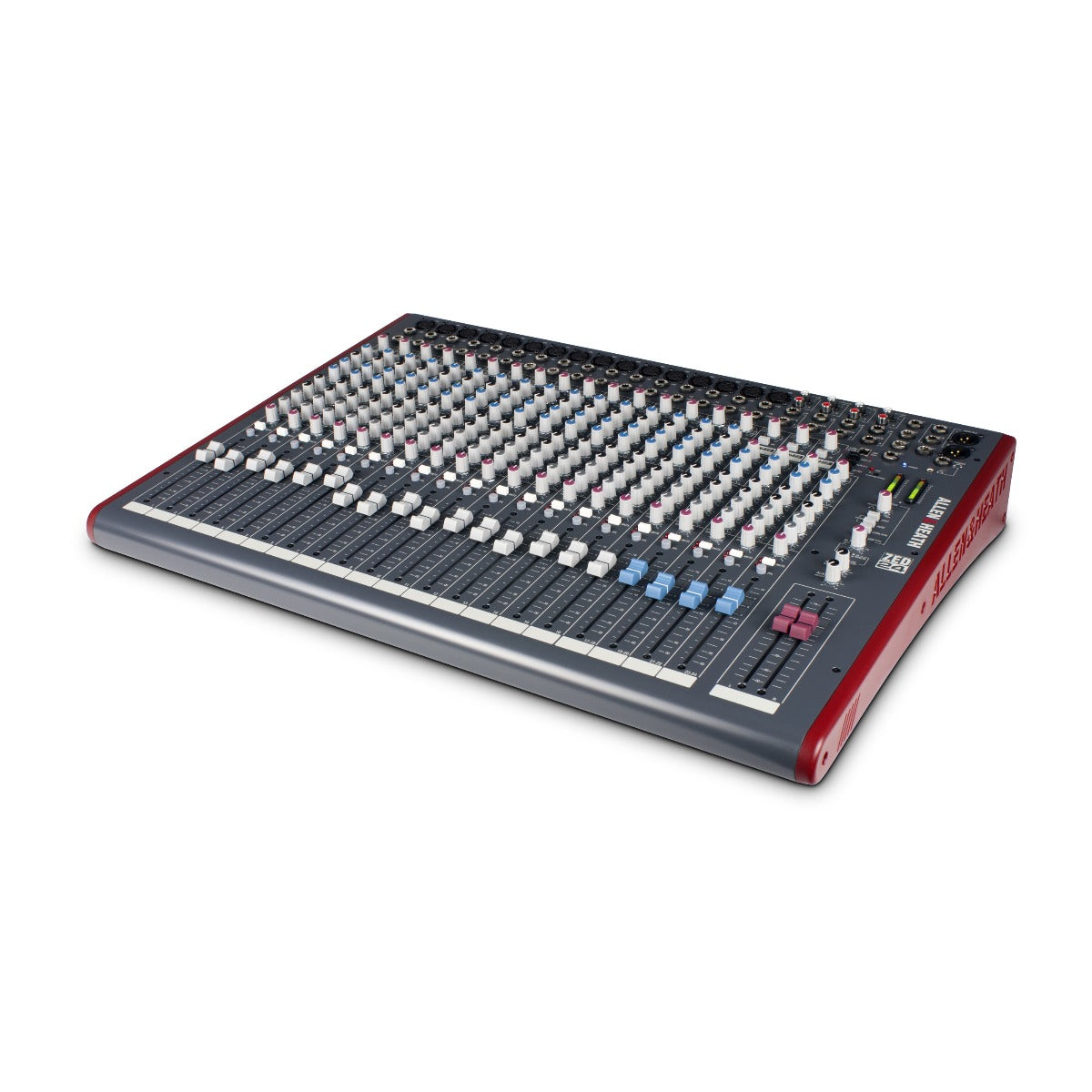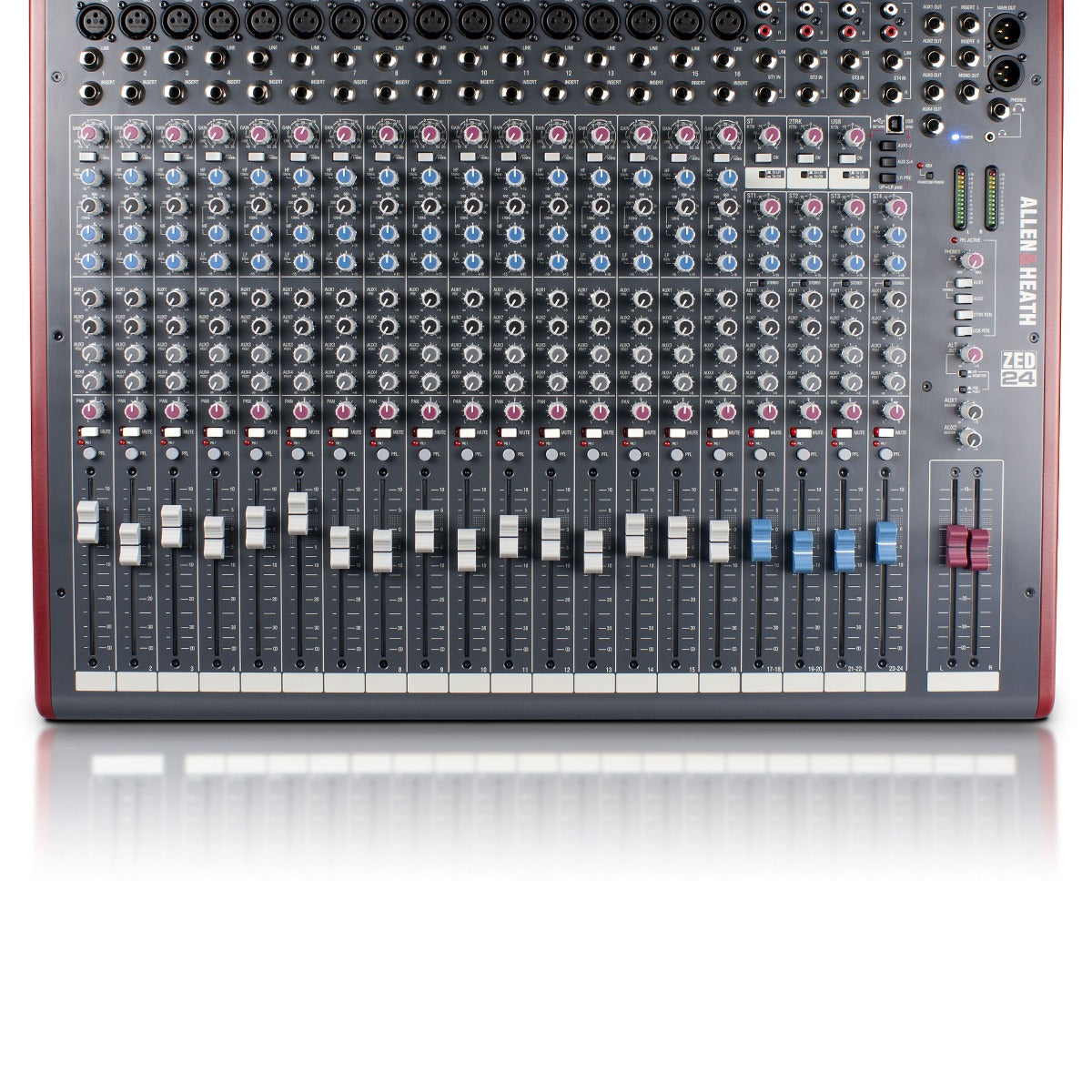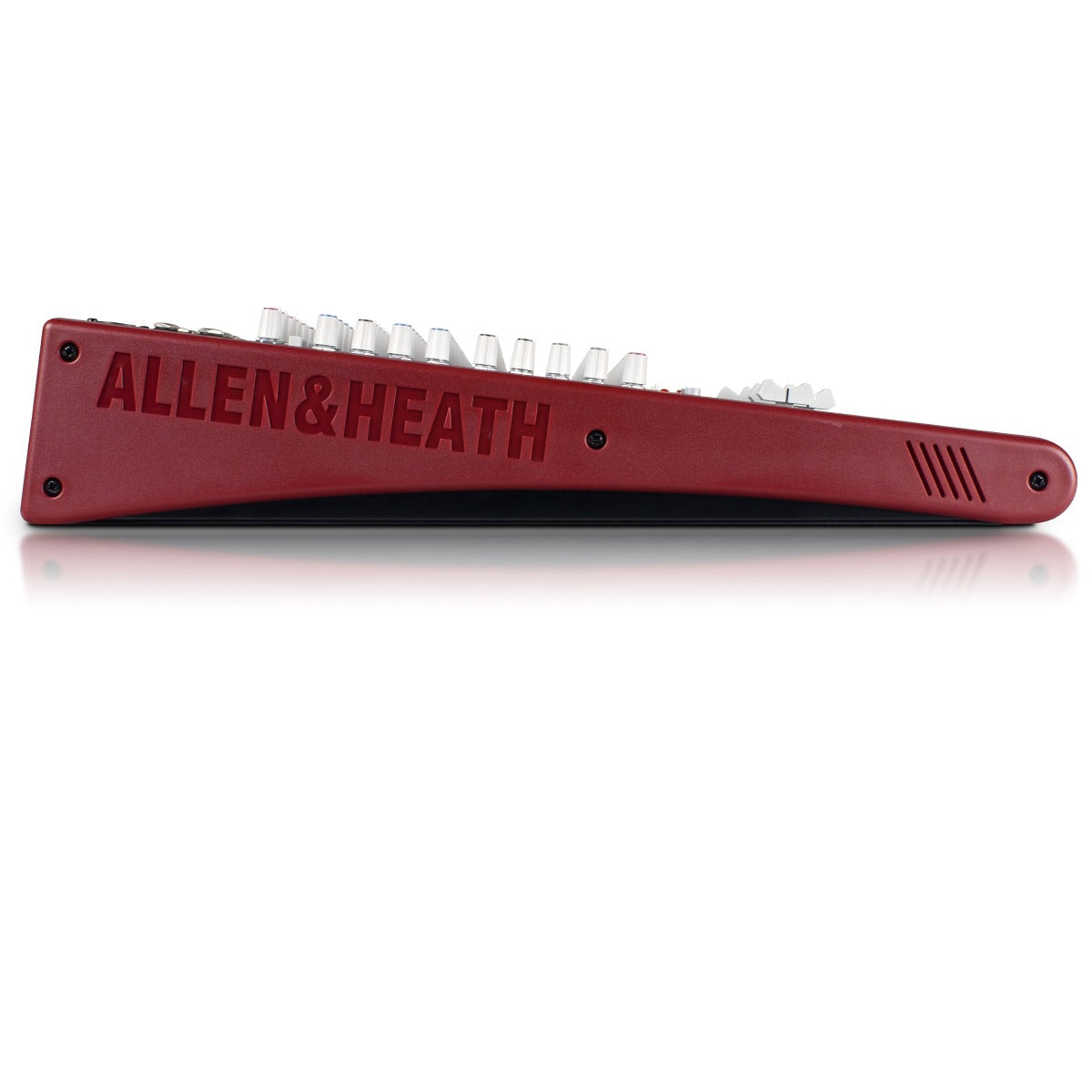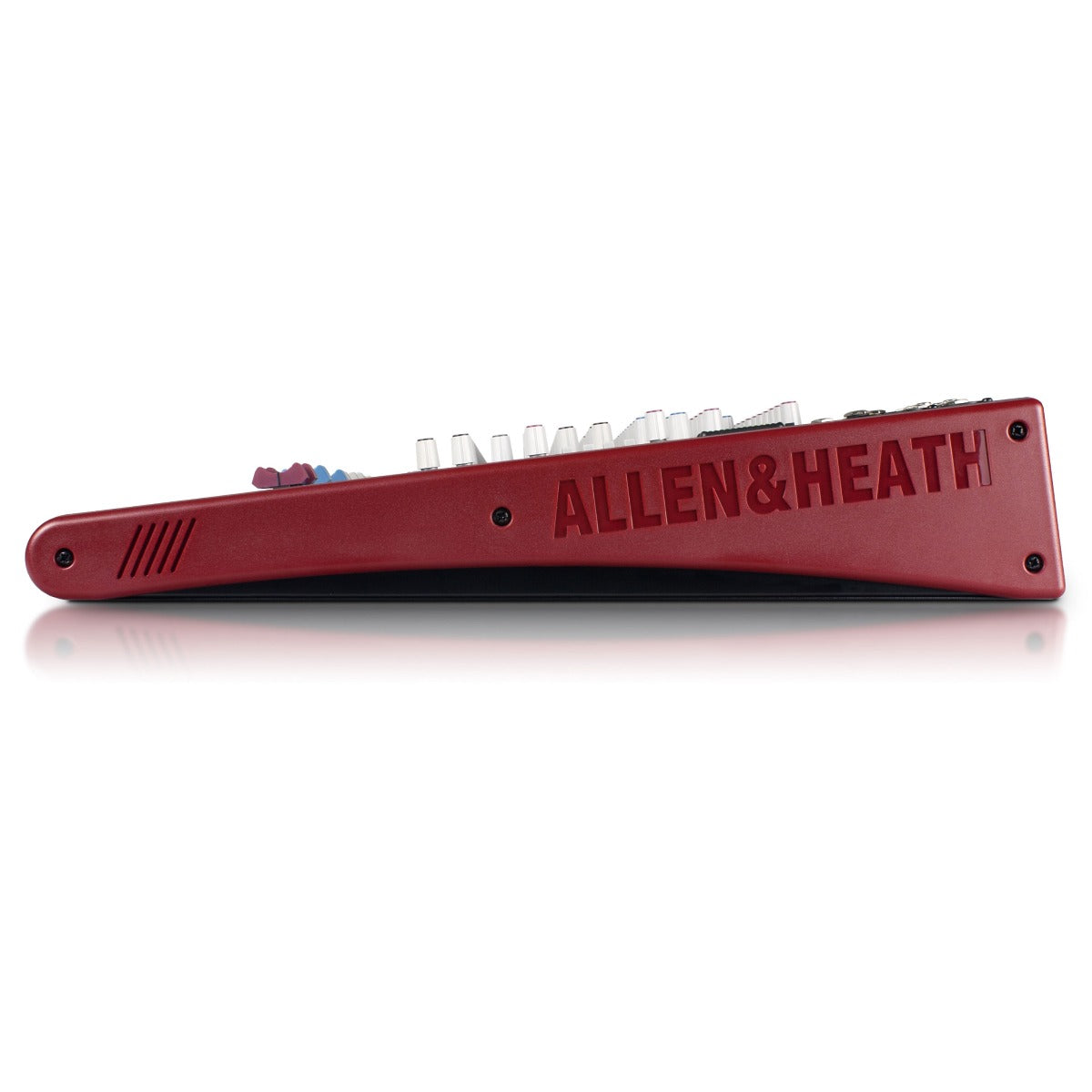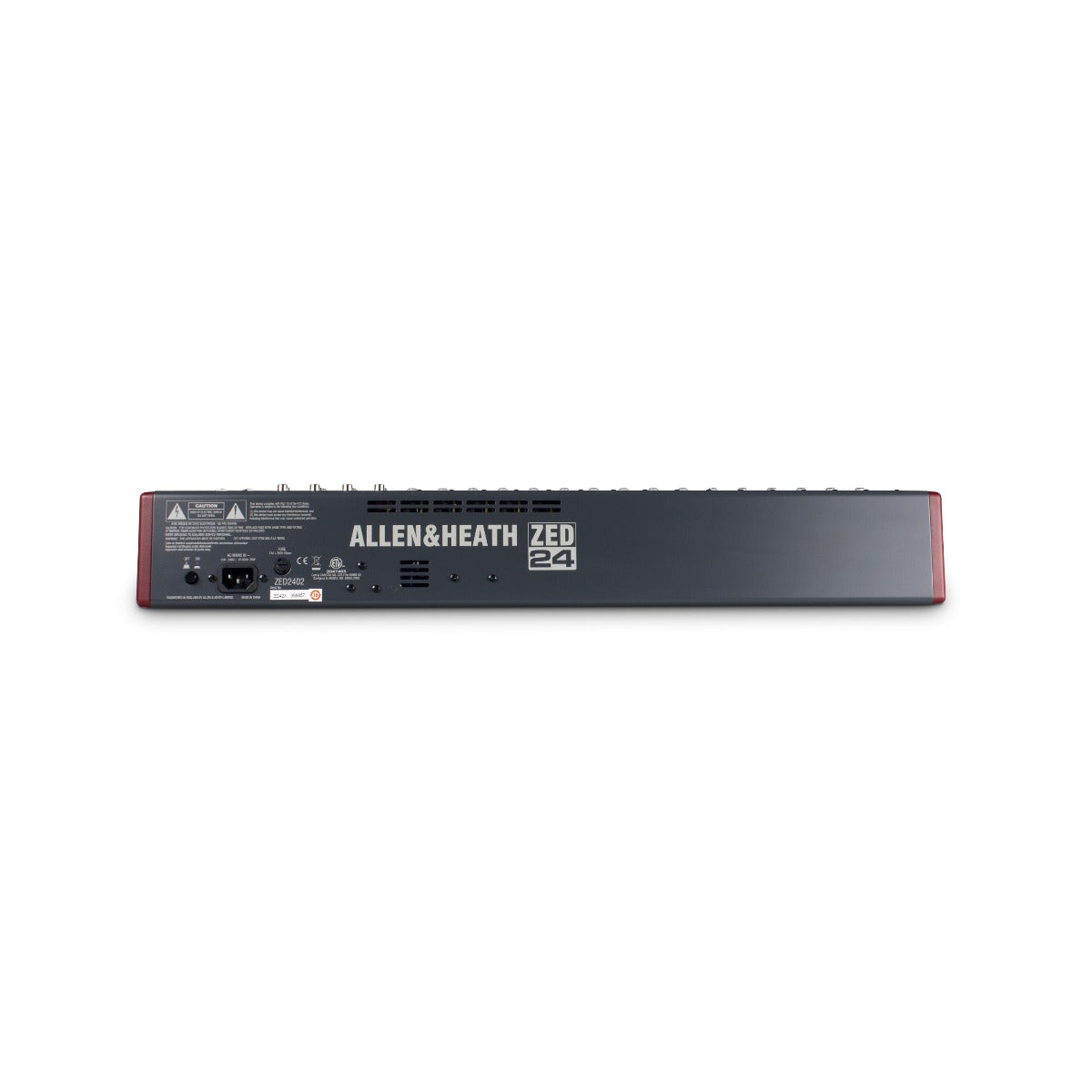 Allen & Heath ZED-24 Multipurpose Mixer
ZED-24 has an incredibly advanced feature-set for a mixer at this level – it has 23 independent sources to the mix, 10 independent outputs, 4 aux sends, Configurable USB audio in/out makes it easy to capture stereo recordings, playback and effects, a unique dual stereo input capability and some very advanced monitoring facilities. In fact, ZED-24 is so packed full of great features that you'd think it would cost much, much more!
16 mono channels
Neutrik mic XLR
Neutrik 1/4 inch jacks
Channel insert
Super wide gain 'DuoPre' mic line input
3 band EQ with MusiQ
4 auxes
Illuminated mute
Sound image pan
Illuminated PFL & peak warning indicator
ALPS 100mm faders
4 stereo channels with 2-band EQ and inputs for extra sources
Stereo returns & playback
All inputs with level control
12 bar meters
Mono/stereo function on auxes 1&2
Monitor output section
Alt stereo output source
Configurable USB stereo audio in/out
USB Audio flexibility
Getting audio to and from a computer easily is now a common requirement for live sound and music production. The way this has been implemented on ZED is super-flexible and super-easy! No longer do you need to fiddle around the back of your PC to get to the soundcard inputs, only to find that the levels are all wrong and noisy. Just plug in a USB lead to your ZED, select the USB routing on the mixer and the device on your computer and that's it! CD quality audio to and from your PC or Mac. Switches and connection through jack socket terminals provide different send/return configurations:-
Send options
Main Mix Left + Right (Post-fade)
Main Mix Left + Right (Pre-Fade)
Auxes 1-2
Auxes 3-4 a
Return options
Musiq
ZED-24 features a responsive 3-band, swept mid frequency EQ design which utilises MusiQ – with optimised slope (or Q factor) for equalising individual instruments.
DUOPRE
Based on the proven pre-amps from the hugely successful PA series, ZED-24 has DuoPre pre-amps, which use a two stage design, with carefully controlled amounts of gain in each stage. When amplifying the signal from the XLR input, the gain range is huge – 69dB of range to be exact – and is very evenly distributed around the gain control, meaning better control of signal level. Most of the gain comes from the first stage, so unwanted noise is kept to a minimum. Line level signals are simply plugged into the second stage of the pre-amp by using the line input jack socket, which has the great advantage of less noise when using the line input and also matching to a higher input impedance.
SKU
AH-ZED24
Vendor
Allen & Heath
Audio Recording
Stereo over USB
Connectivity
USB
Included From Manufacturer
Power supply
Mic Preamps
16
Mixer Channel Filterable
24
Mixer Type
Analog
Mpn
AH-ZED24
Simultaneous Inputs
20
Aux/Effect Sends
(2) Pre
(2) Post
Channel EQ
Sweepable Mid (CH 1-16), 2-band (CH 17-24 Stereo)
Channel Inserts
Ch. 1-16
Number of Faders
22
Audio Inputs
(16) XLR Mic/Line (Ch. 1-16)
(16) 1/4" Line (Ch. 1-16)
(4) 1/4" Line - L,R (Ch. 17-24)
(2) RCA Stereo Return (Ch. 17-20)
USB Stereo
Audio Outputs
(2) XLR Main
(1) 1/4"Mono
(4) 1/4" Aux Out
(1) 1/4" Headphone
(1) 1/8" Headphone
USB Stereo
Main EQ
3-band
Phantom Power
16
Product Weight
23.1 lbs
Rackmountable
No
Width
25.4"
Depth
18.3"
Height
3.86"
Limited One Year Manufacturer's Warranty
Allen & Heath warrants the Allen &Heath -branded hardware product and accessories contained in the original packaging ("Allen & Heath Product") against defects in materials and workmanship when used in accordance with Allen & Heath's user manuals, technical specifications and other Allen & Heath product published guidelines for a period of ONE (1) YEAR from the date of original purchase by the end-user purchaser ("Warranty Period"). This warranty does not apply to any non-Allen & Heath branded hardware products or any software, even if packaged or sold with Allen & Heath hardware. Please refer to the licensing agreement accompanying the software for details of your rights with respect to the use of software ("EULA").
Repair or replacement under the terms of the warranty does not provide right to extension or renewal of the warranty period. Repair or direct replacement of the product under the terms of this warranty may be fulfilled with functionally equivalent service exchange units. This warranty is not transferable. This warranty will be the purchaser's sole and exclusive remedy and neither Allen & Heath nor its approved service centres shall be liable for any incidental or consequential damages or breach of any express or implied warranty of this product.
Conditions of Warranty
The equipment has not been subject to misuse either intended or accidental, neglect, or alteration other than as described in the User Guide or Service Manual, or approved by Allen & Heath. The warranty does not cover fader wear and tear. Any necessary adjustment, alteration or repair has been carried out by an authorised Allen & Heath distributor or agent. The defective unit is to be returned carriage prepaid to the place of purchase, an authorised Allen & Heath distributor or agent with proof of purchase. Please discuss this with the distributor or the agent before shipping. Units returned should be packed in the original carton to avoid transit damage.
DISCLAIMER: Allen & Heath shall not be liable for the loss of any saved/stored data in products that are either repaired or replaced. Check with your Allen & Heath distributor or agent for any additional warranty information which may apply. If further assistance is required please contact Allen & Heath Ltd. Any changes or modifications to the equipment not approved by Allen & Heath could void the compliance of the product and therefore the user's authority to operate it.
Ground shipping is FREE for all orders $99 and up.