Skip product carousel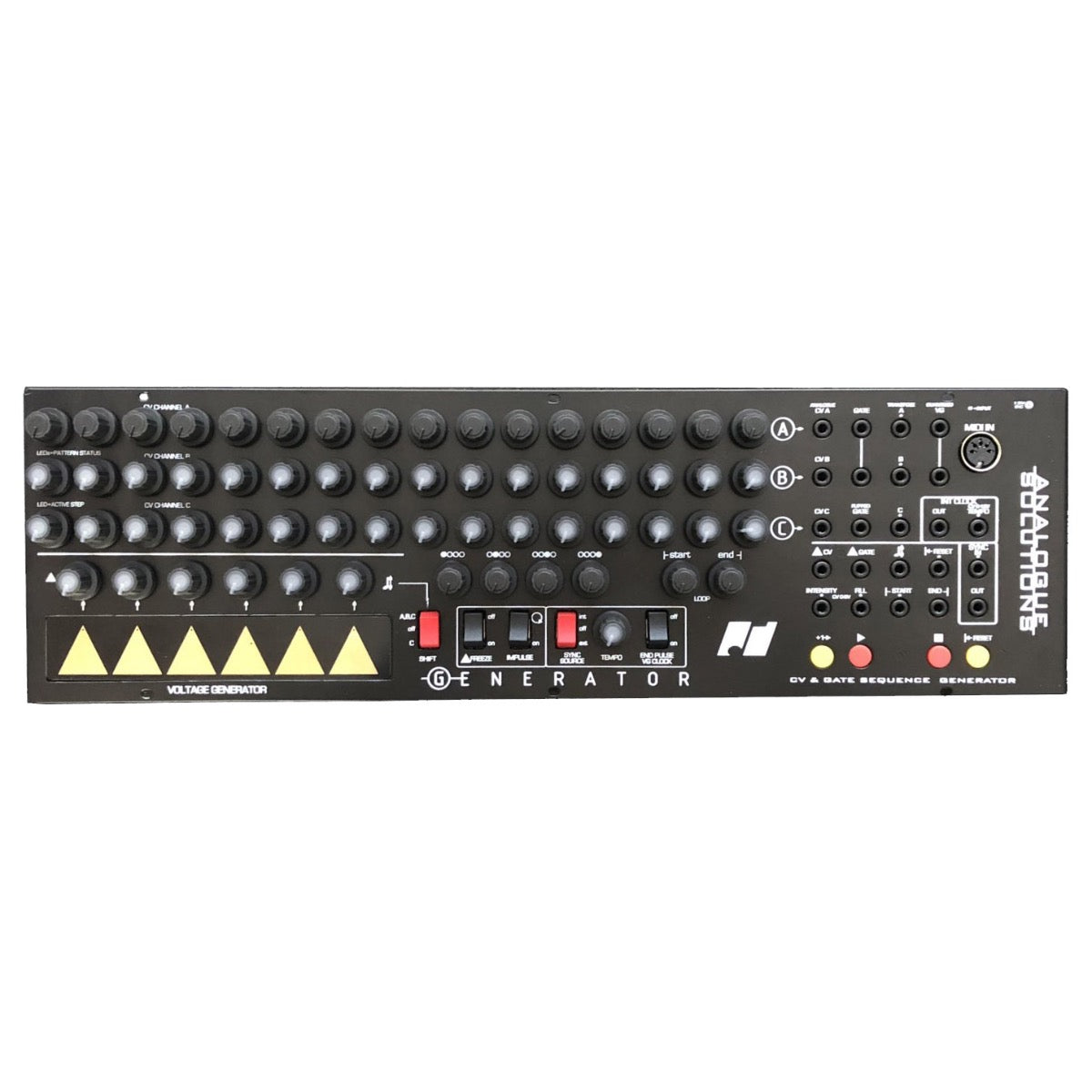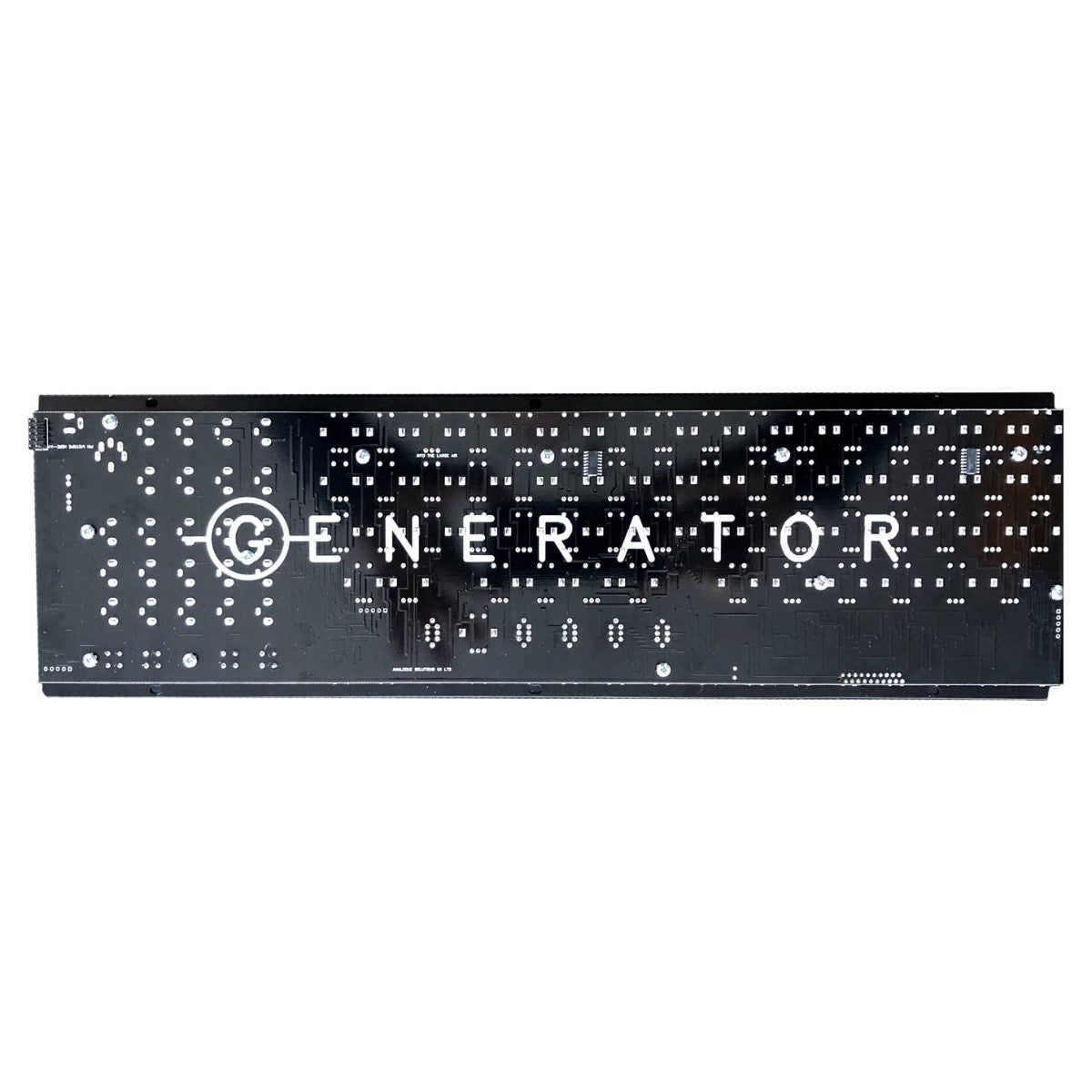 Analogue Solutions Generator Eurorack Step Sequencer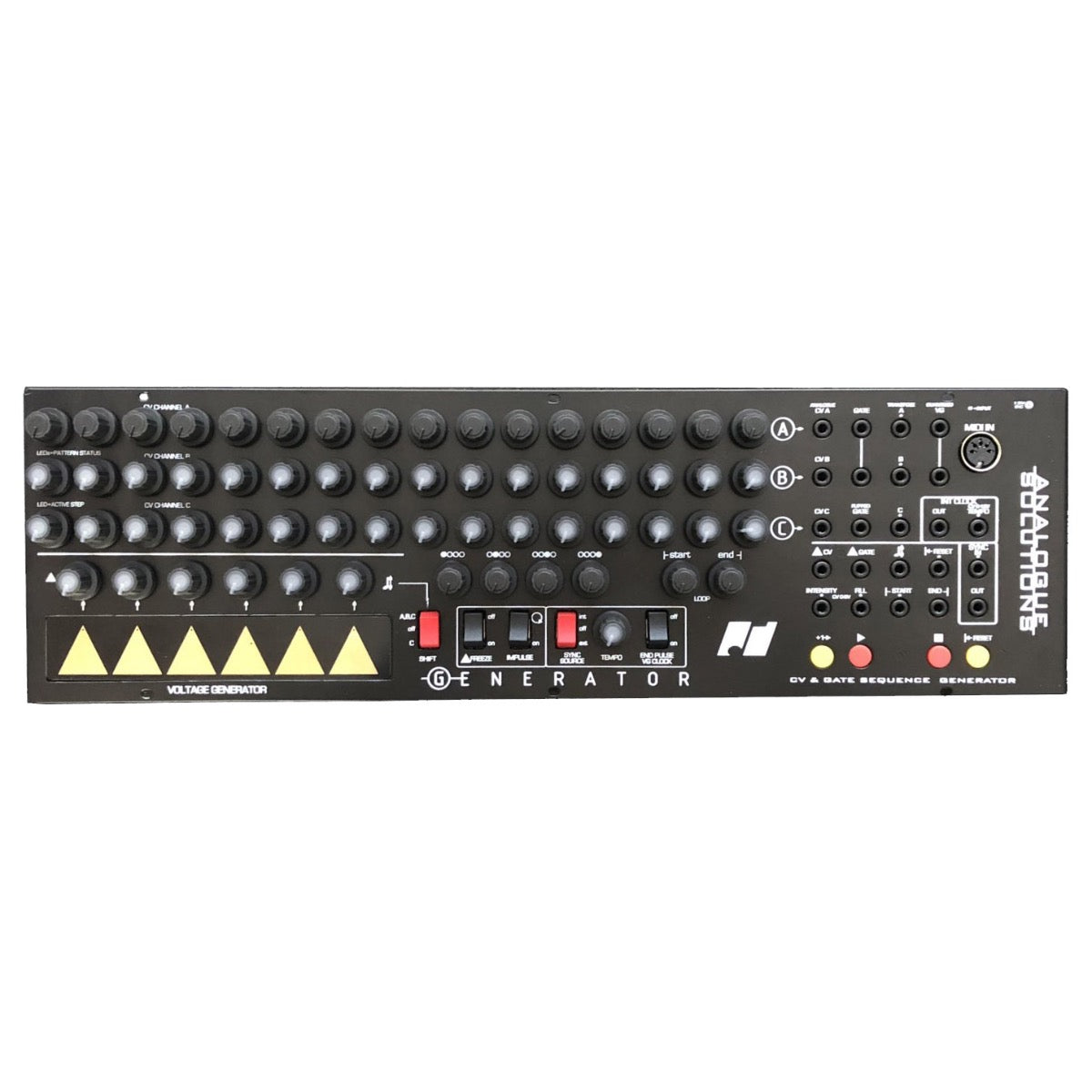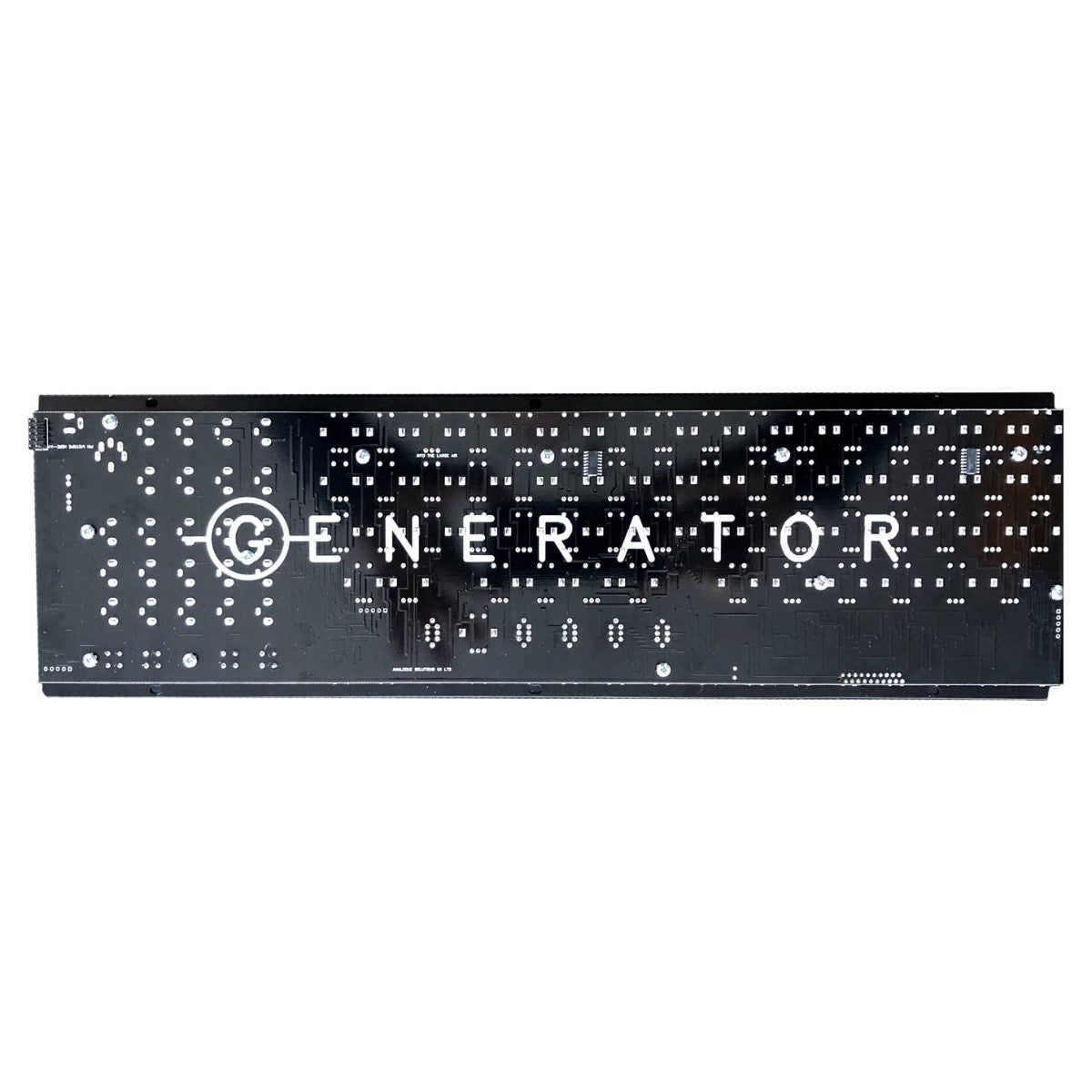 Analogue Solutions Generator Eurorack Step Sequencer
Analogue Solutions Generator Eurorack is a highly versatile multi-channel analog step sequencer. It provides a fun and intuitive yet powerful way to create rhythms and melodies with your modular and CV synths.
Why do I need this sequencer? What's so special?
Generator Eurorack is a high quality step sequencer. It's unique selling point is that it is a playable sequencer: you don't just set up a sequence and leave it looping. The UI is designed in such a way as to make it easy, fun and intuitive to alter the rhythm and to get alternative sequences playing using the real time touch pads.
Generator Eurorack allows for re-patching signals using CV patch cables or pre-configured switches
Generator Eurorack is easy to hook up to other eurorack modules or CV-capable analog synthesizers
Syncing to your DAW is simple and solid using MIDI note 60: play that note and the sequencer will advance one step
WYSIWYG front panel with no menu-diving
As complex or as simple as you want it to be
Generator Eurorack offers a large number of diverse controls that alongside the CV patch points will give even the most experienced electronic musician endless possibilities. Controls are presented in a familiar, user-friendly sequencer layout that will enable even a new sequencer user to get great patterns quickly.
Analog sequencer
Three channels of sixteen steps, each providing true analog CV outputs, that run in parallel. Total pattern length can be changed, or the pattern reset.
Gate outputs
Gate output with an inverted 'flipped' output, which has a positive voltage, but the 'state' is inverted so that the 'flipped' output does the opposite of the main gate output.
Voltage generator
Generator has a six-'note' interval voltage generator keyboard. Use it to transpose your sequence, reset, start and other functions. The voltage generator section can be clocked by the end pulse, creating a 'mini-sequence' that changes once per bar. The voltage generator can also be used independently as a mini keyboard.
Voltage-controlled internal clock
The internal clock is analog using an analog LFO. Speed can be changed using CV. The sequencer can also be clocked using a MIDI note or even using an external clock signal.
Versatile control
Many controls, switches and patch points to allow you to alter the way the sequencer steps or behaves.
Intuitive real-time gate control
Alter the rhythm in real time using just four rotary knobs.
Features

Good quality smooth potentiometers, fully sealed against dust
Gold plated touch pads on 6-note voltage generator
16 steps across 3 CV channels and a gate channel
Designed, built, tested and assembled in the UK

Physical specifications

Size: 84hp
Module depth: 25mm
Power usage: 160mA @ +12V
| | |
| --- | --- |
| SKU | ANS-GENERATOREURO |
| MPN | Generator Eurorack |
| Vendor | Analogue Solutions |
| Module Type | Sequencer |
| Module Width | 84hp |
| Mpn | Generator Eurorack |
| Module Power Usage | 160mA @ +12V |
| 1U Module | No |
| +5V Required | No |
| Depth | 25mm |
Analogue Solutions Warranty
This device comes with a 1 year (from purchase date) back to base warranty, i.e., customer must arrange and pay for shipping to and from Analogue Solutions or the dealer from which purchased.
This warranty shall not apply where the product has been subject to alteration, misuse, accident, neglect (such as extremes of temperature and/or moisture) or to wear resulting from normal use.
At the sole discretion of Analogue Solutions, the warranty is deemed to be void should the unit be or considered to have been opened or any other modifications or tampering be carried out by unauthorized parties.
Ground shipping is FREE for all orders $99 and up.