Skip product carousel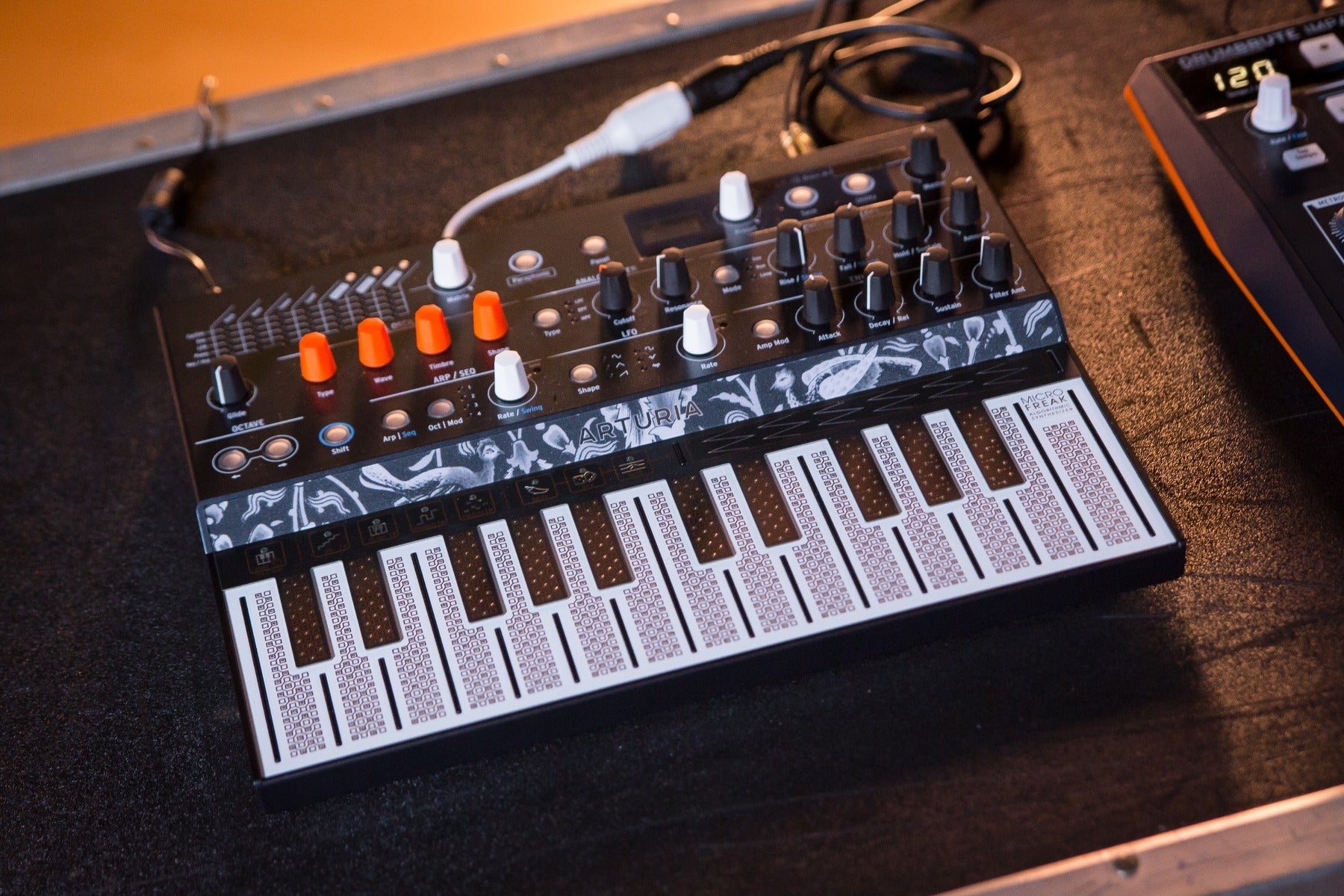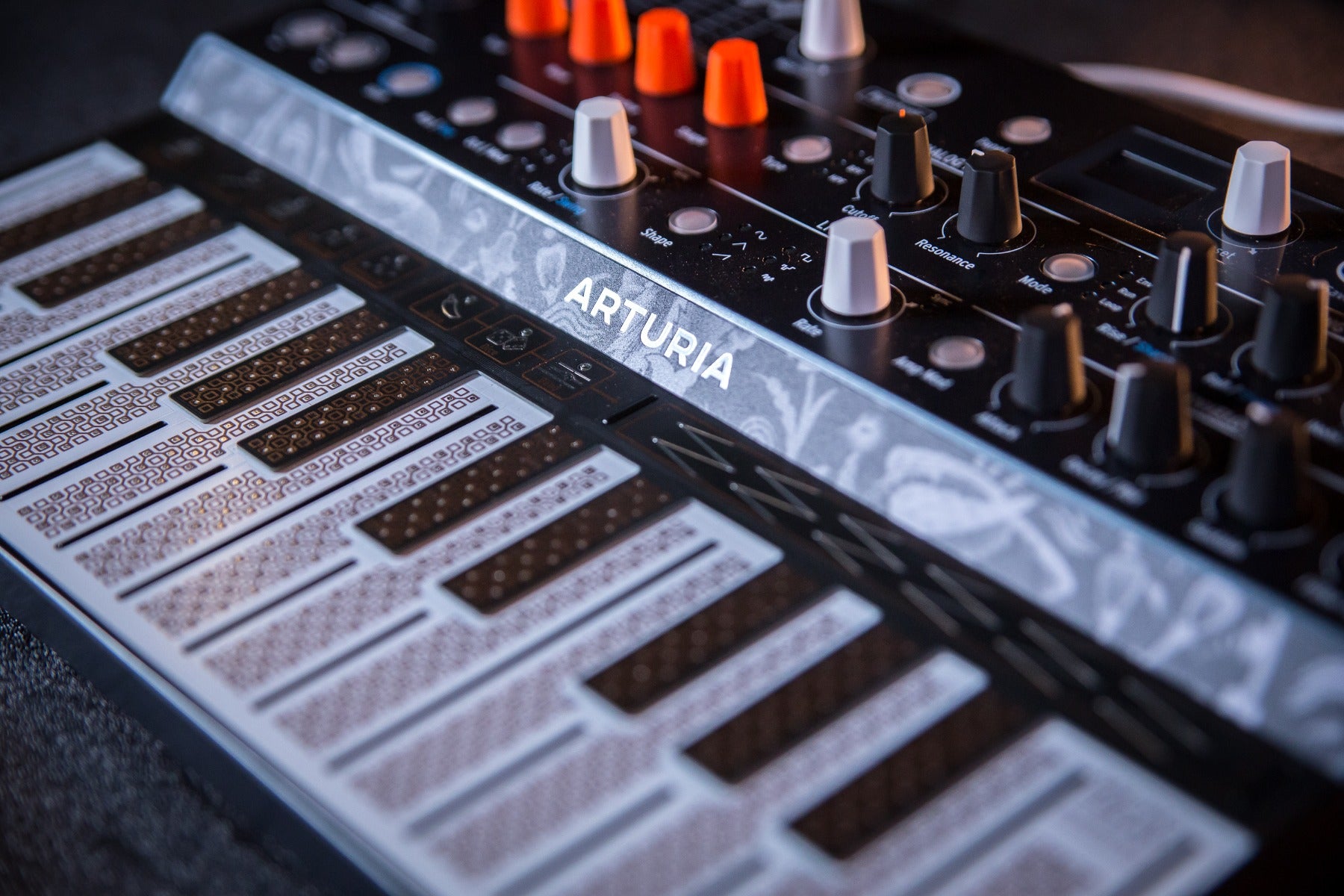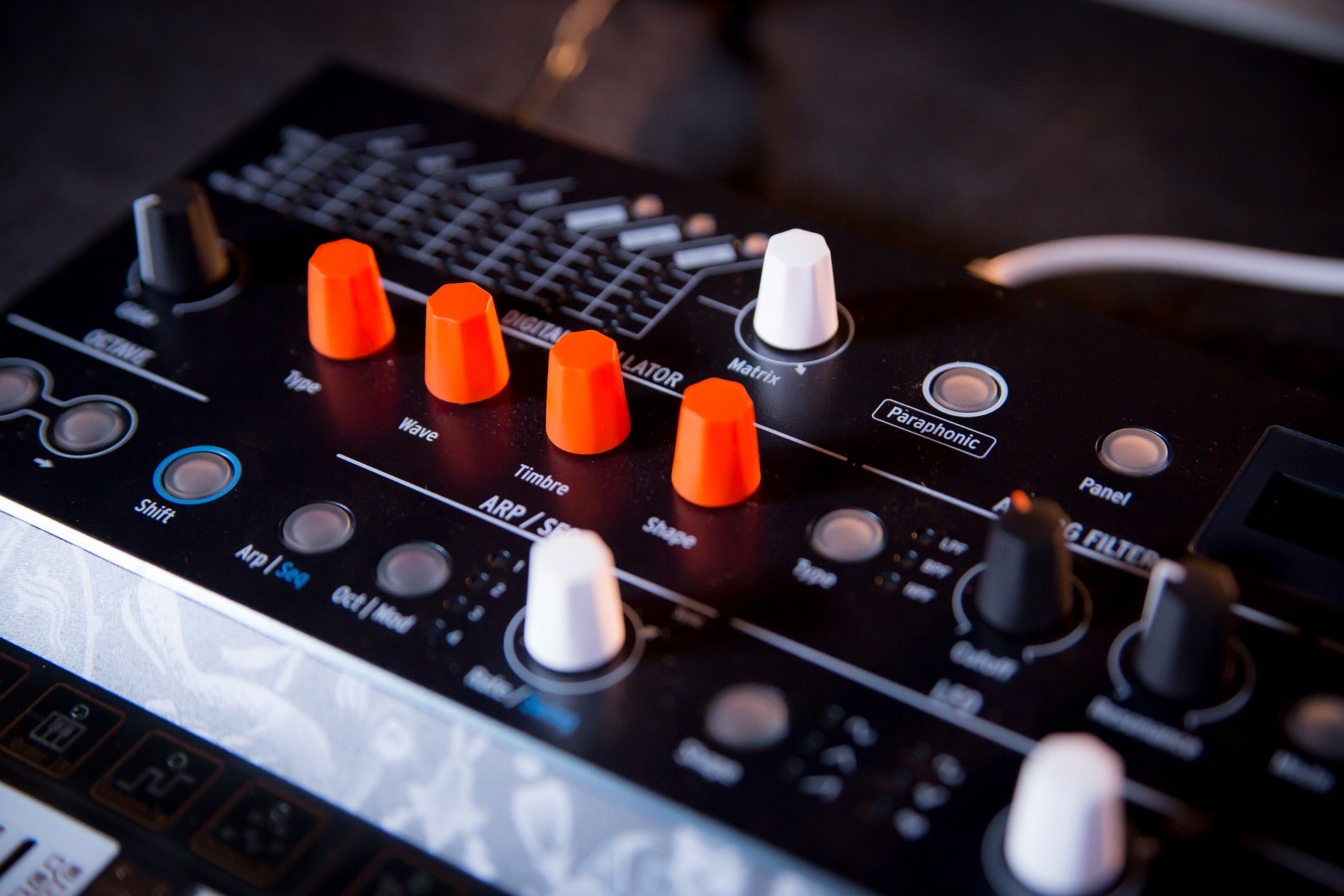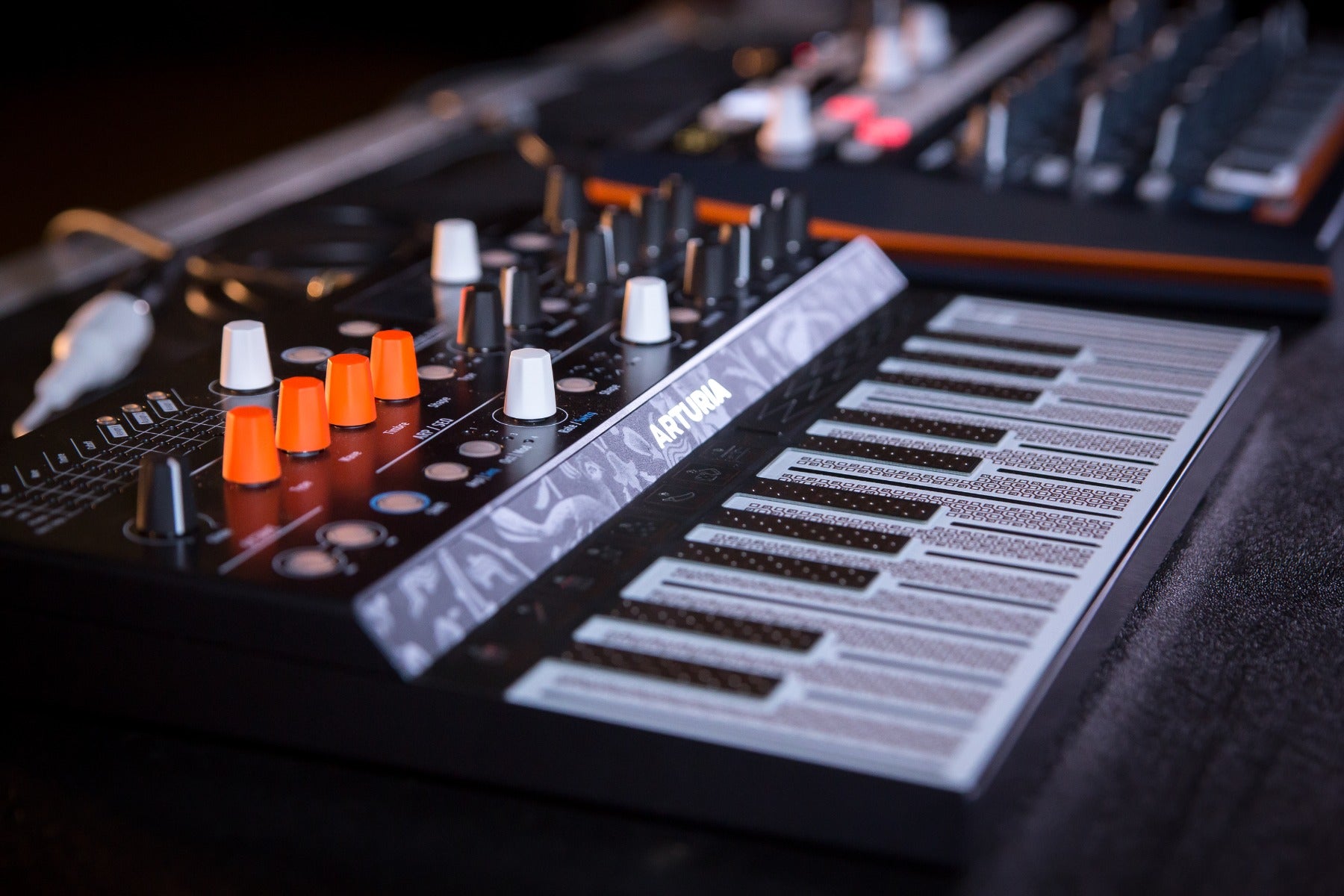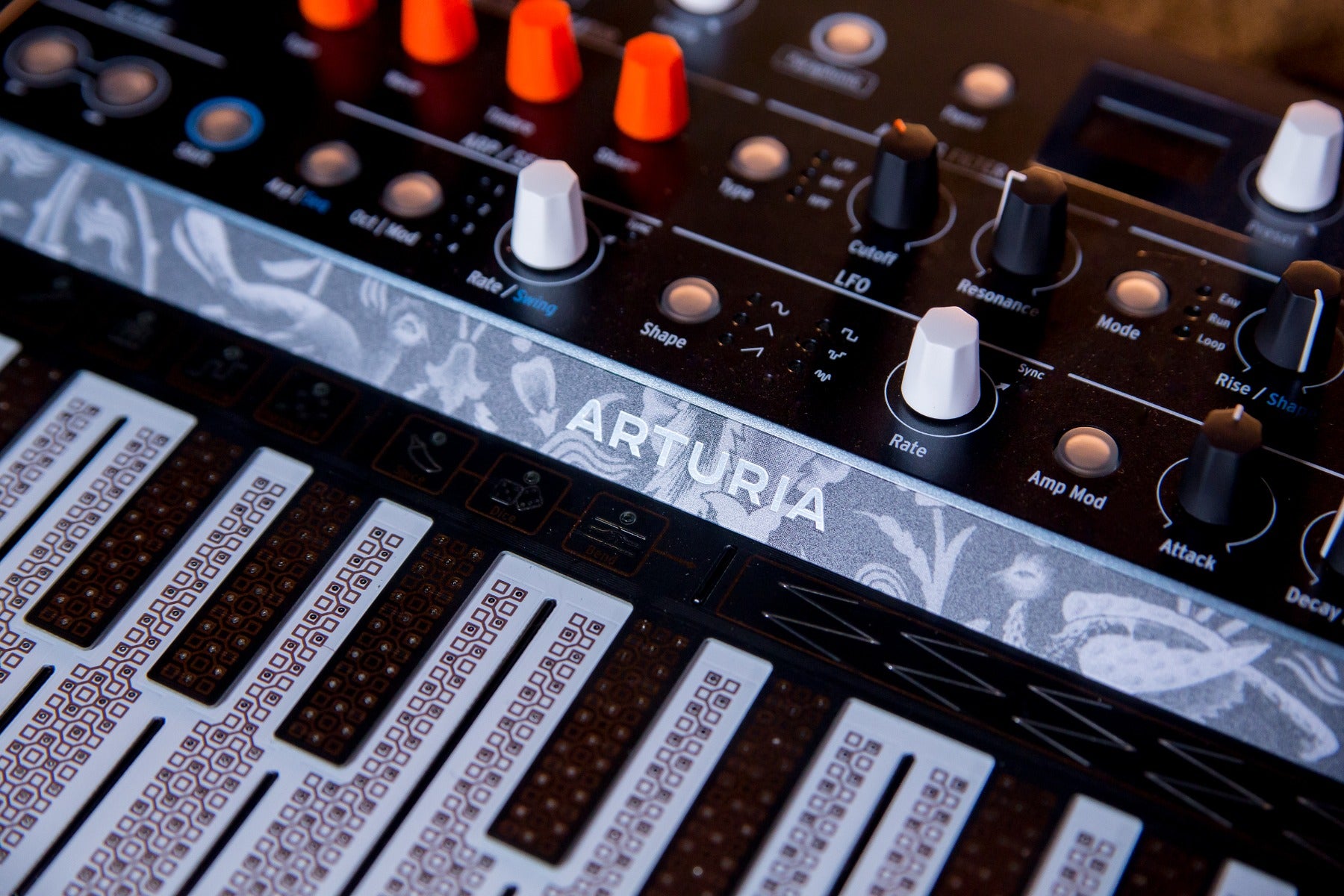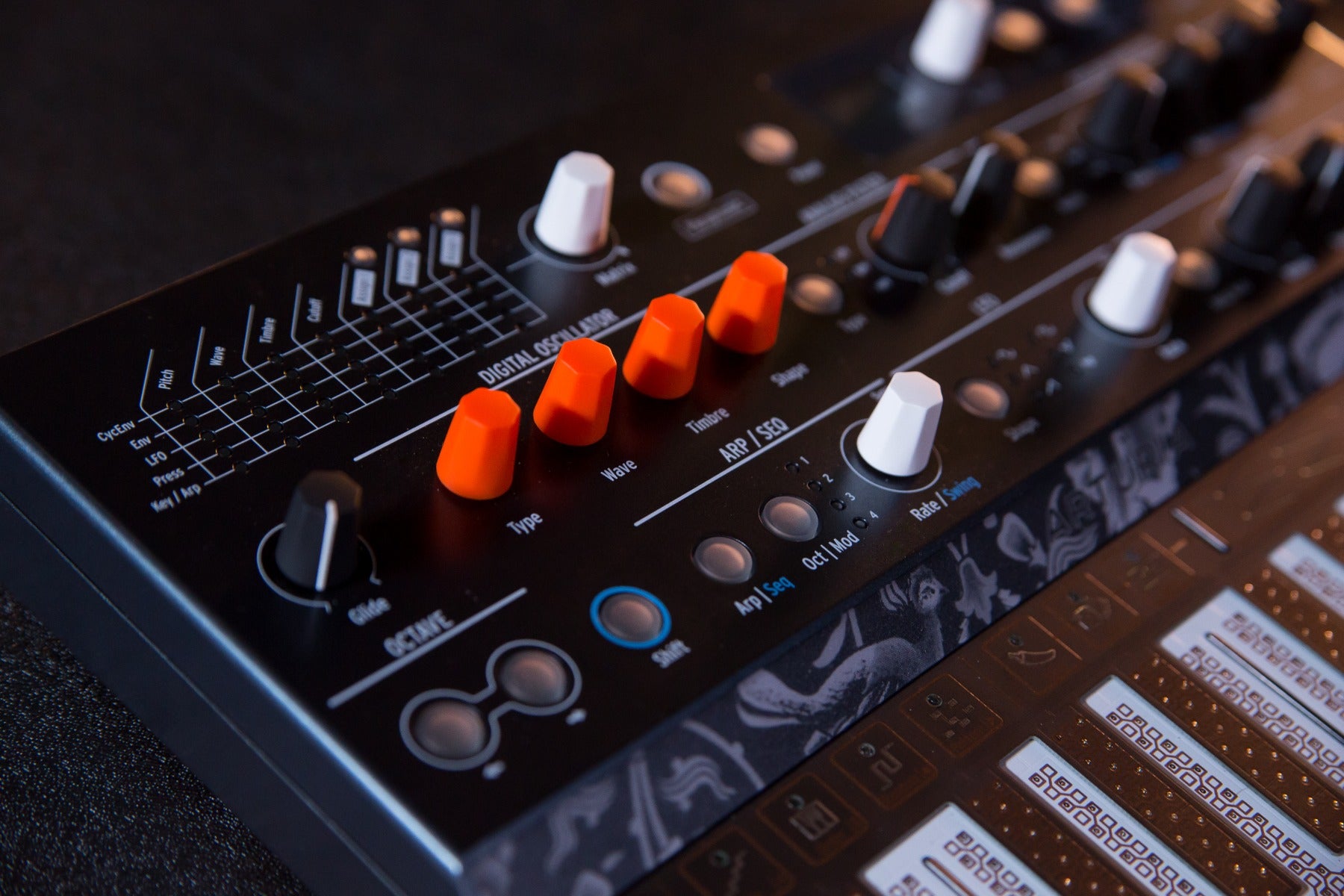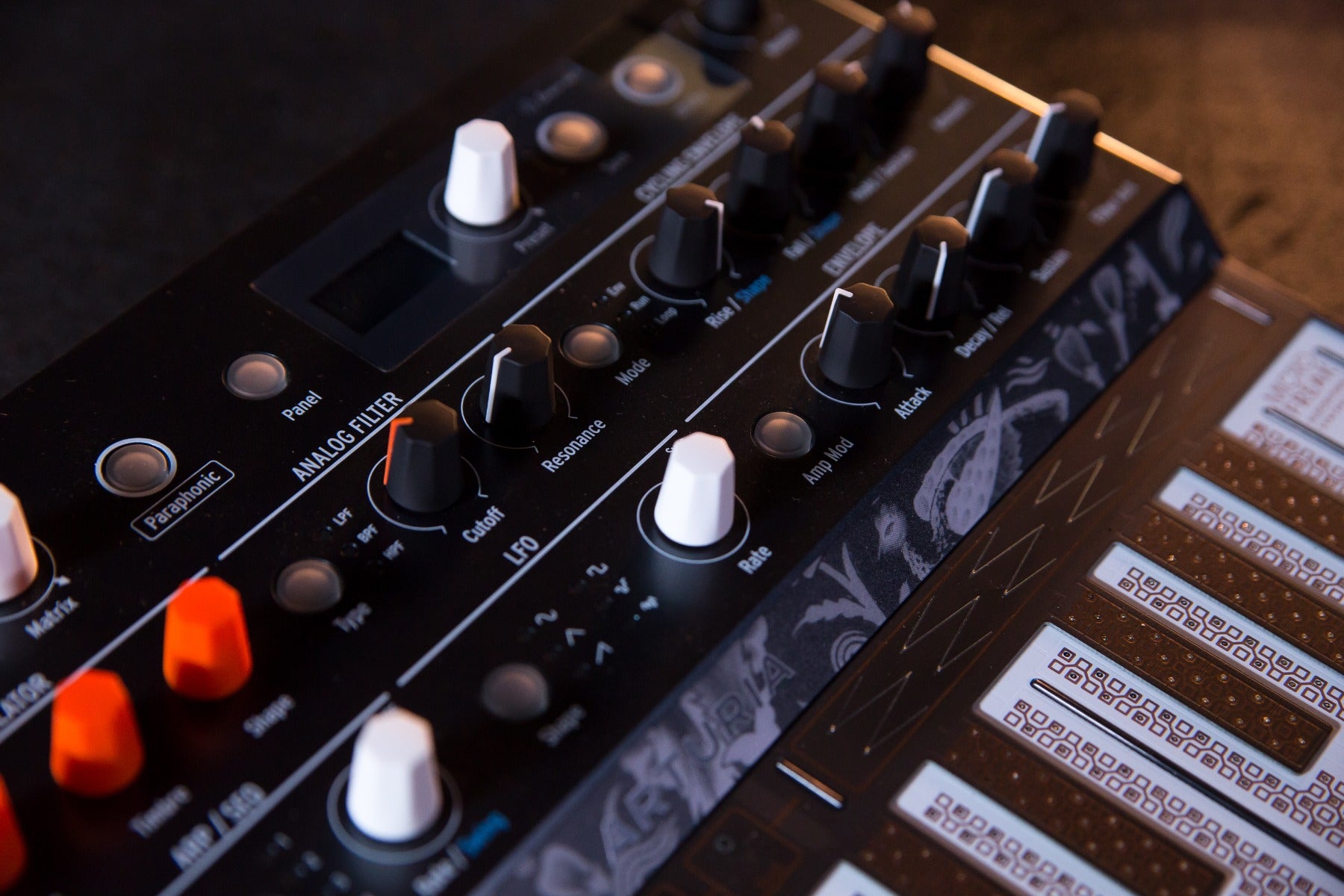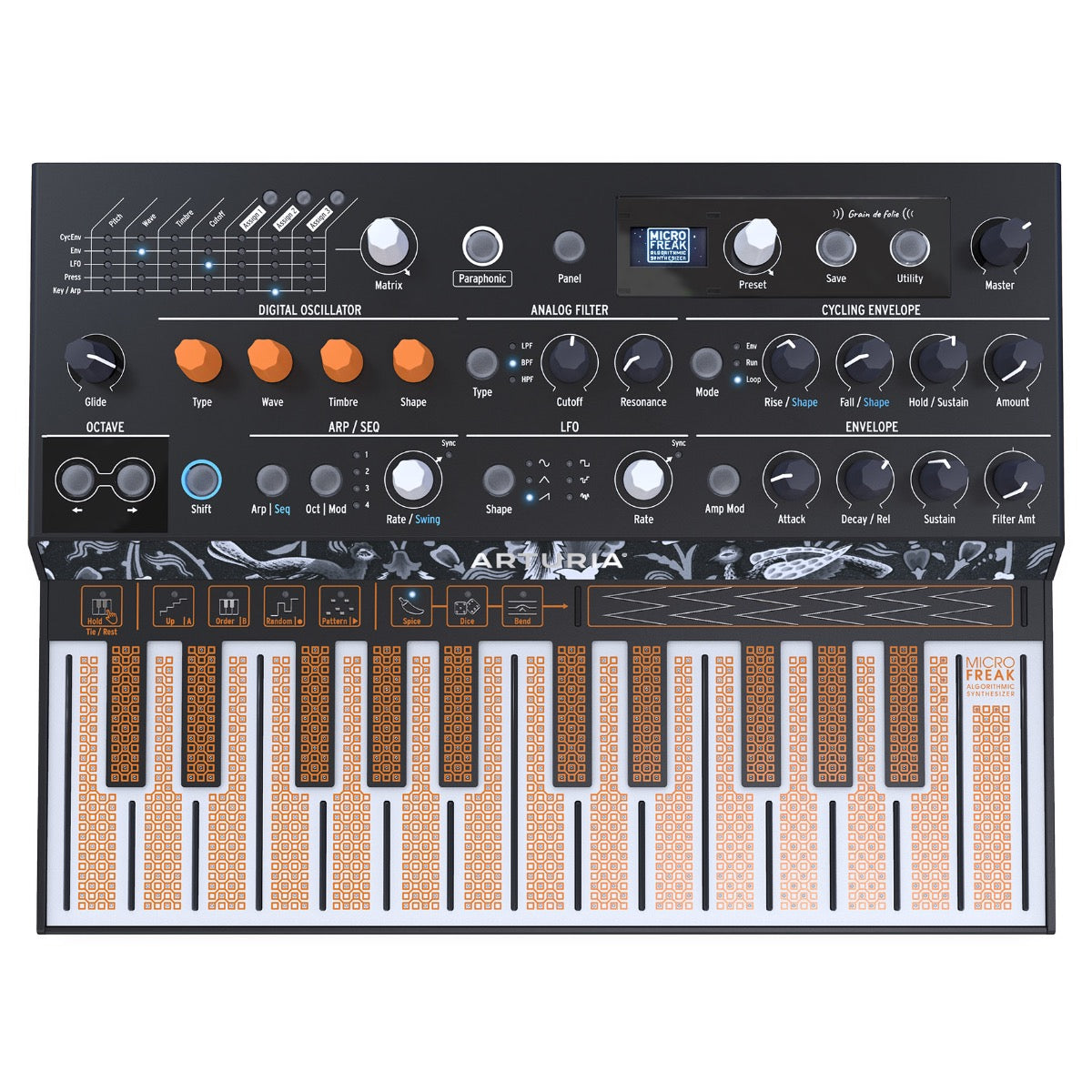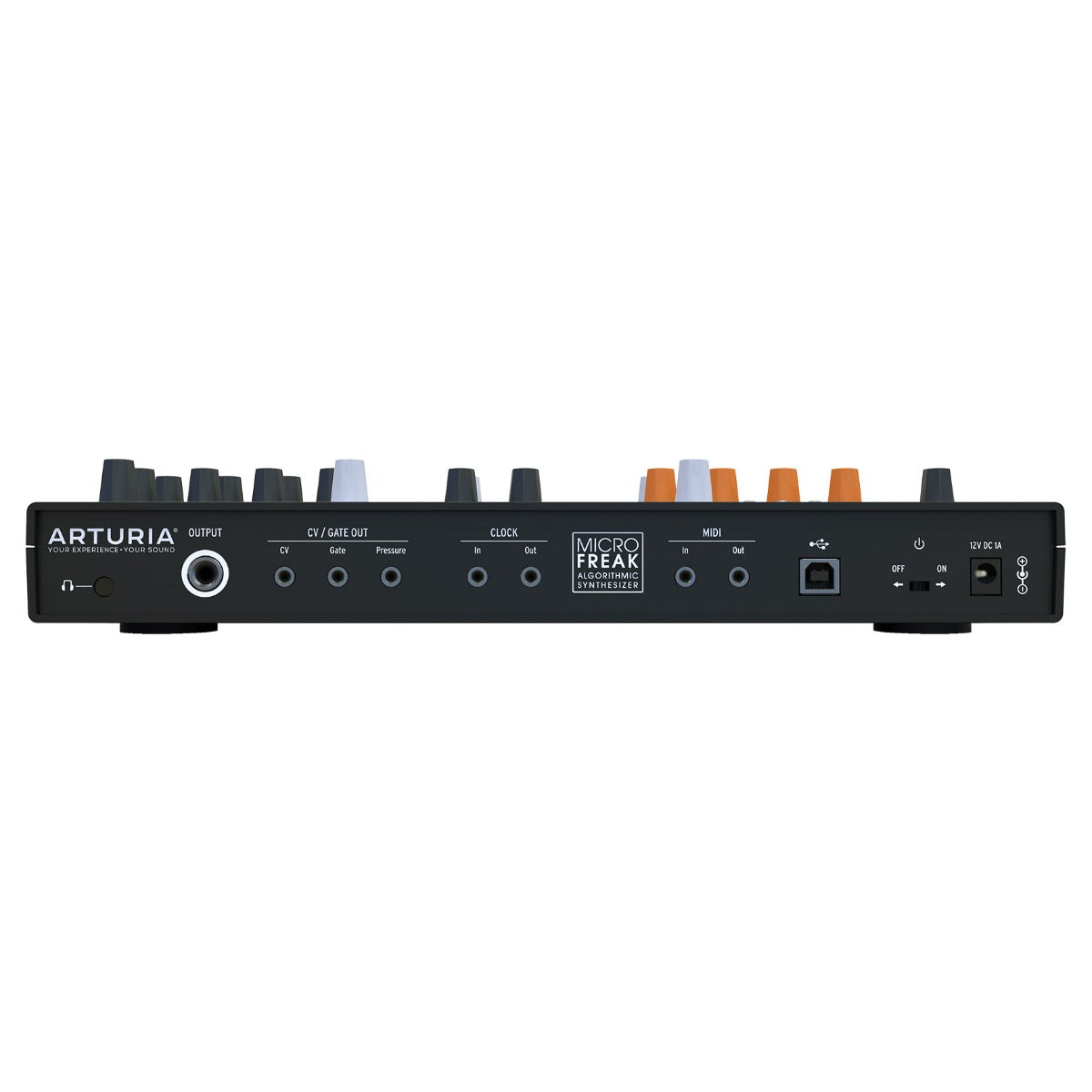 Arturia MicroFreak Experimental Hybrid Synth CABLE KIT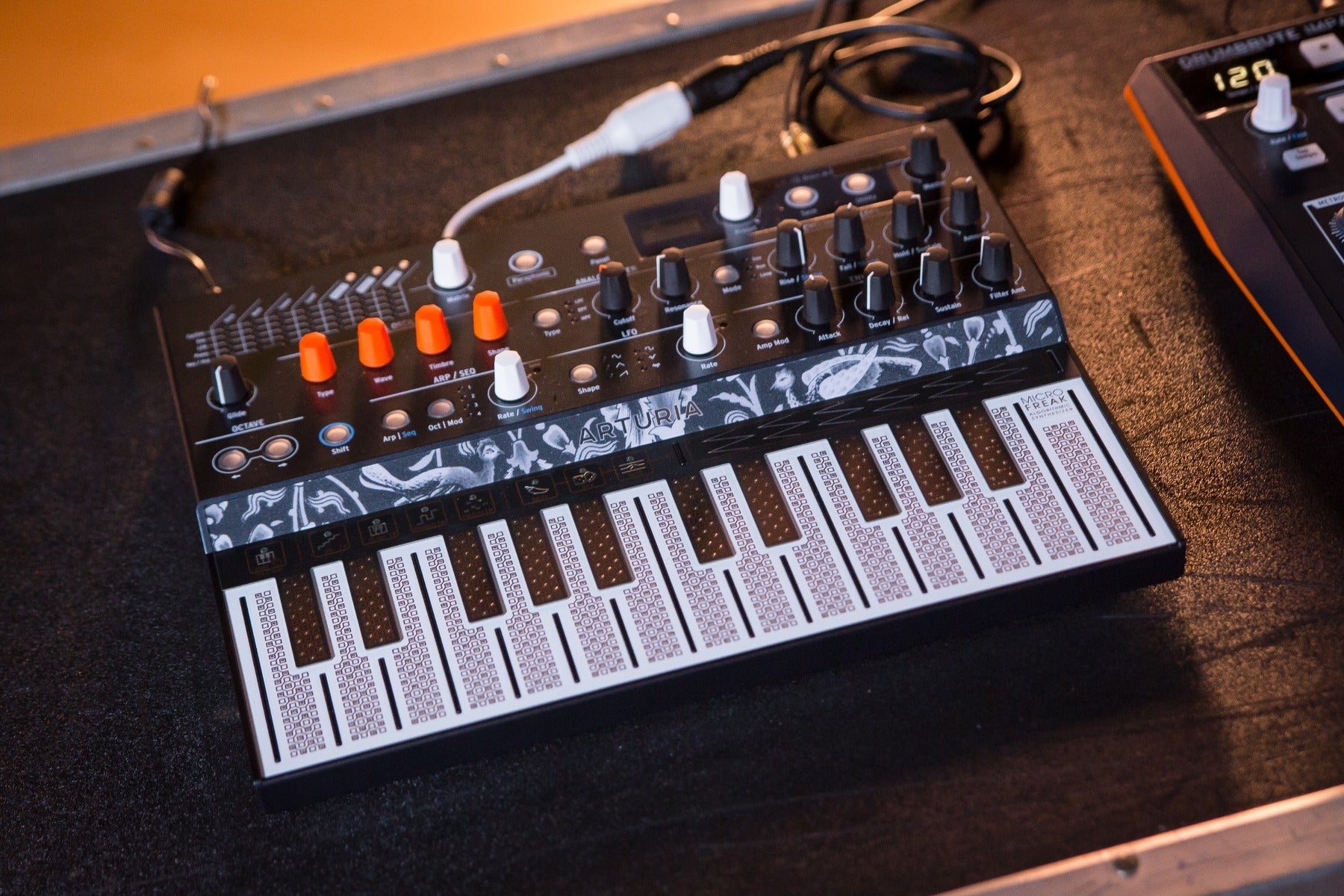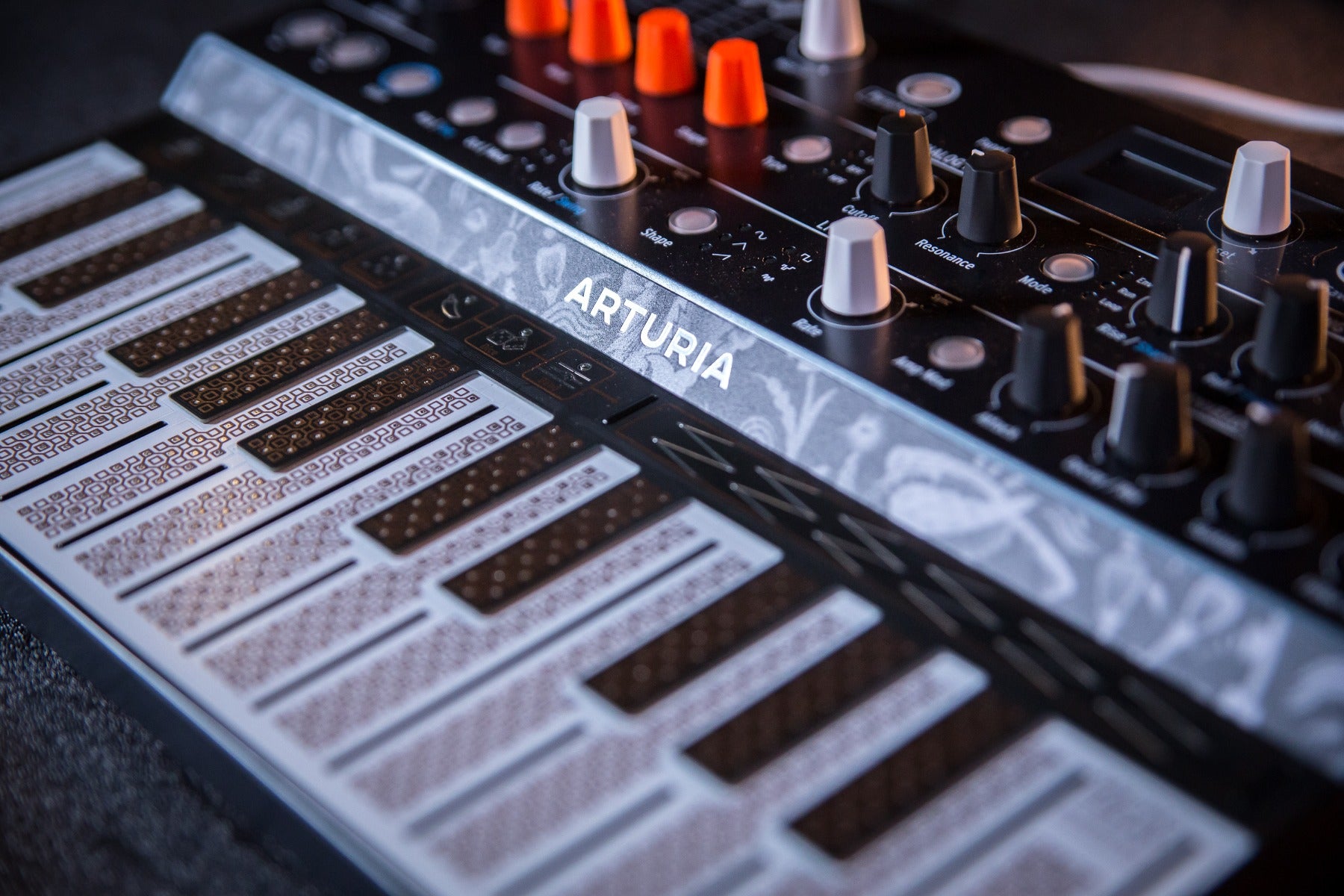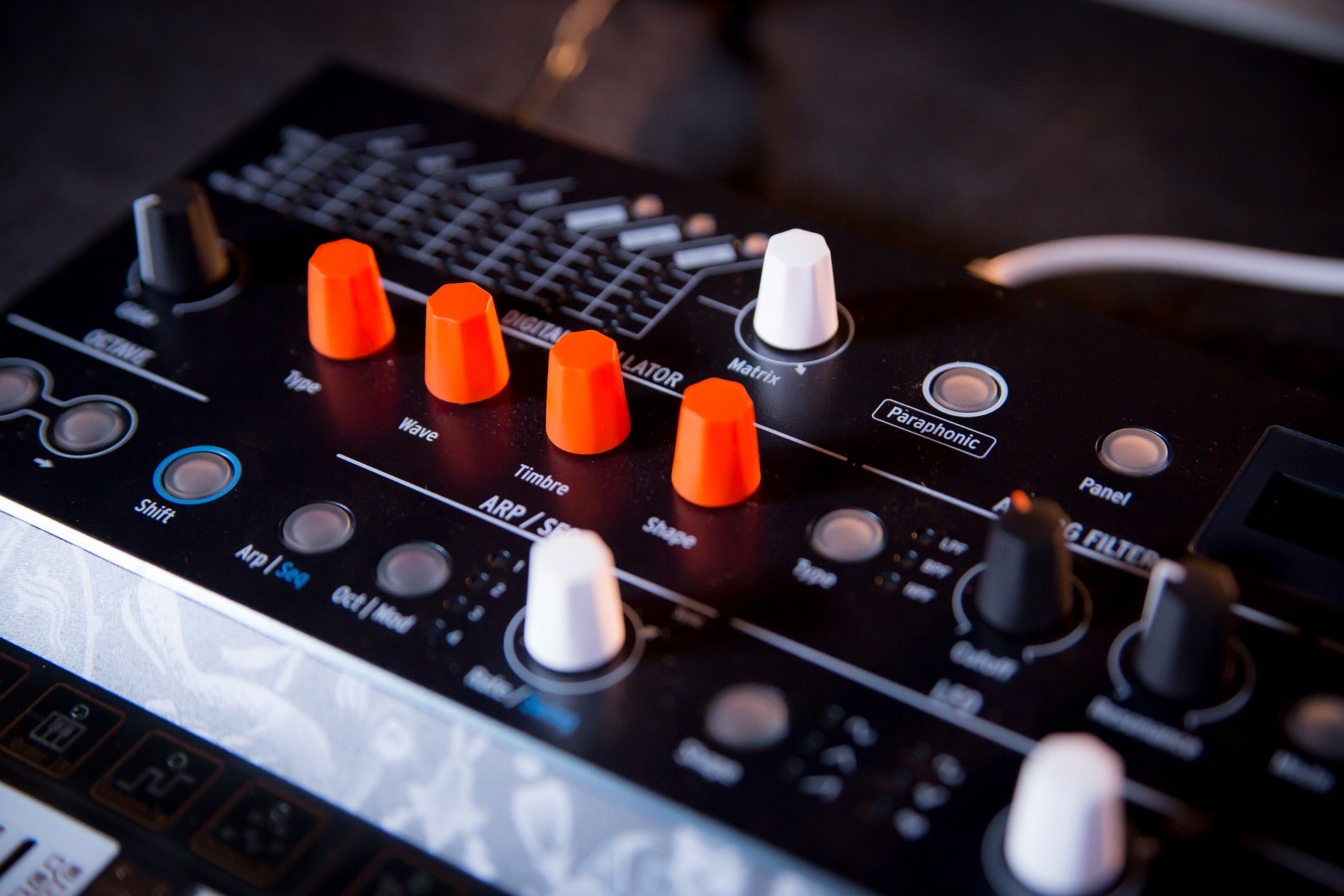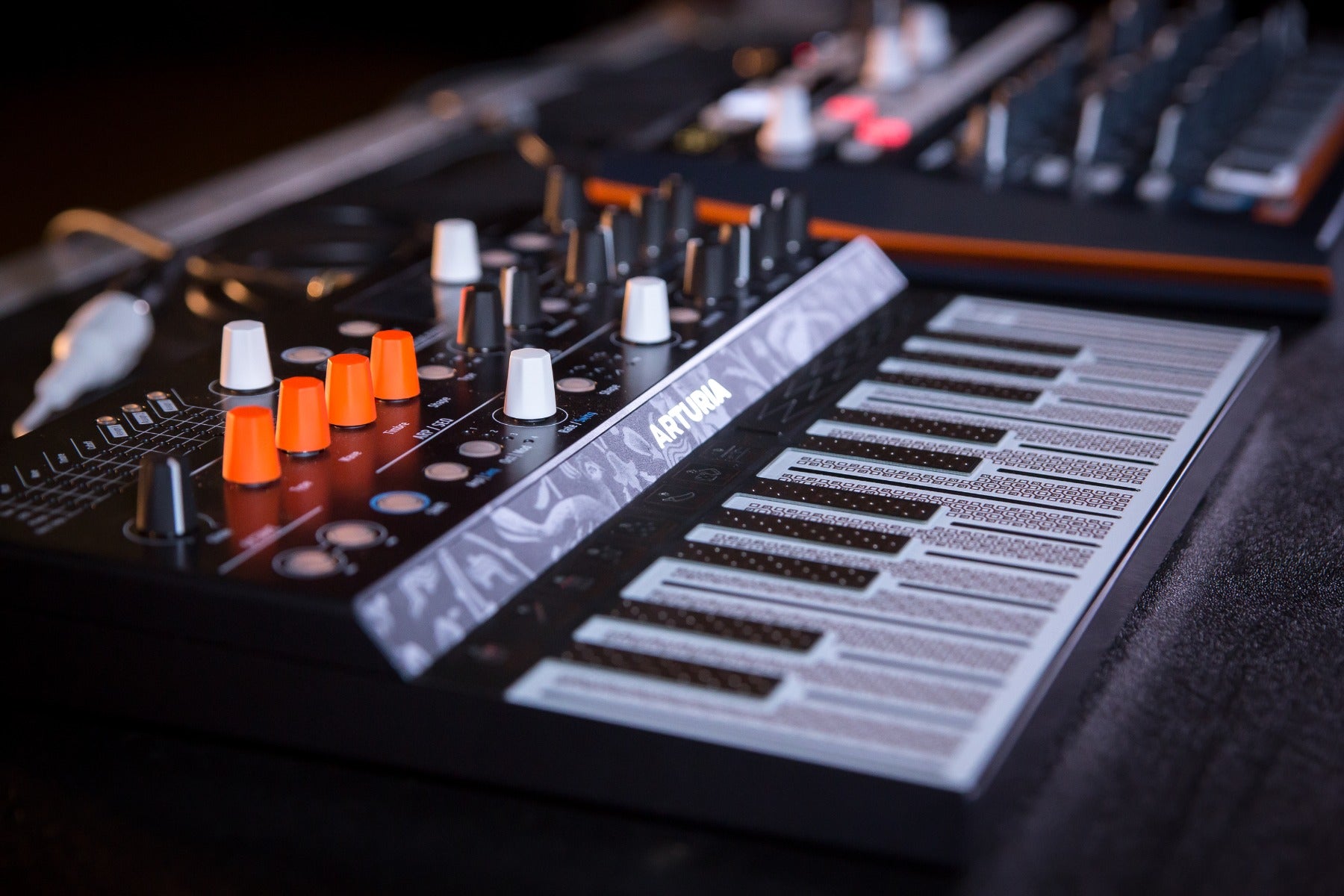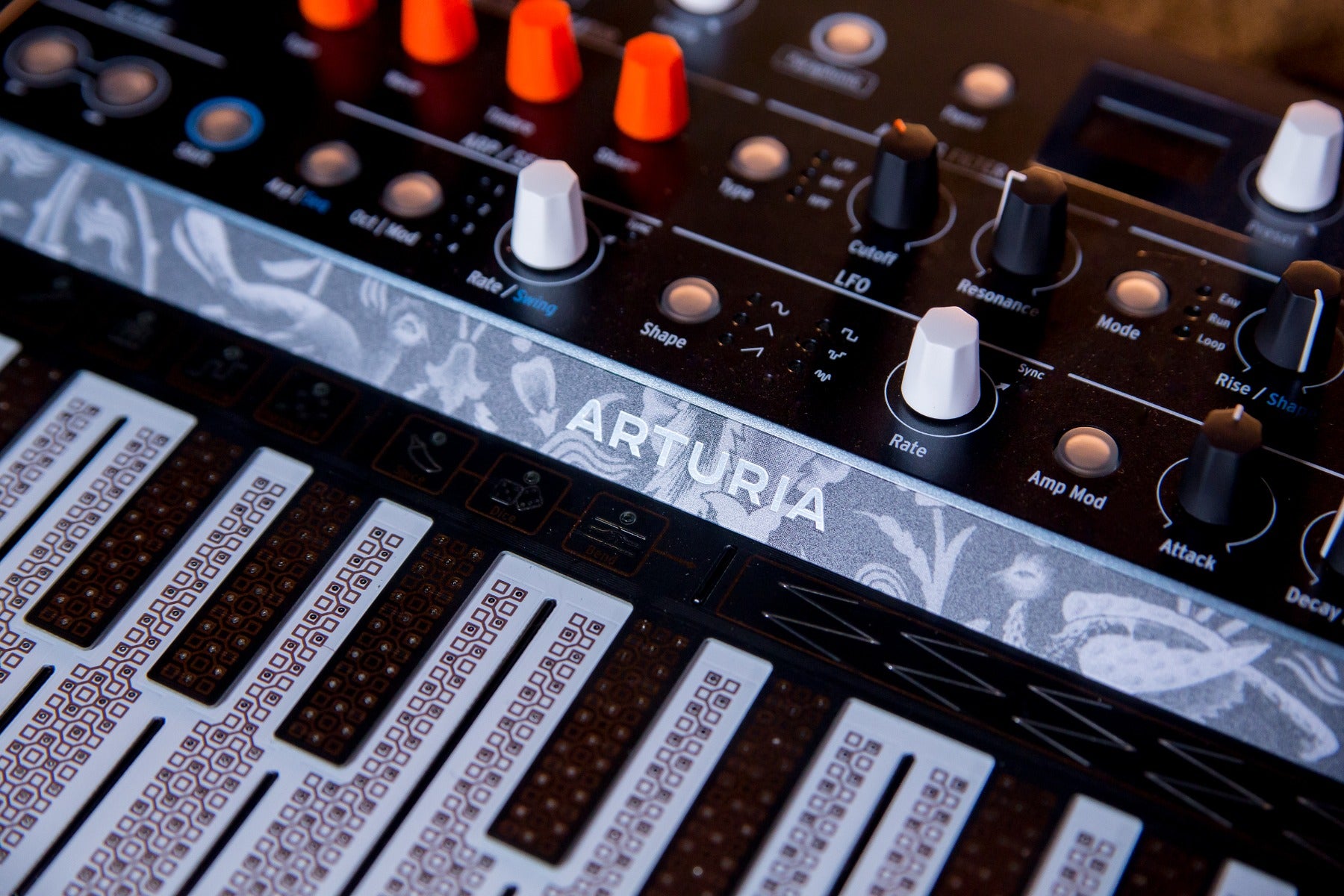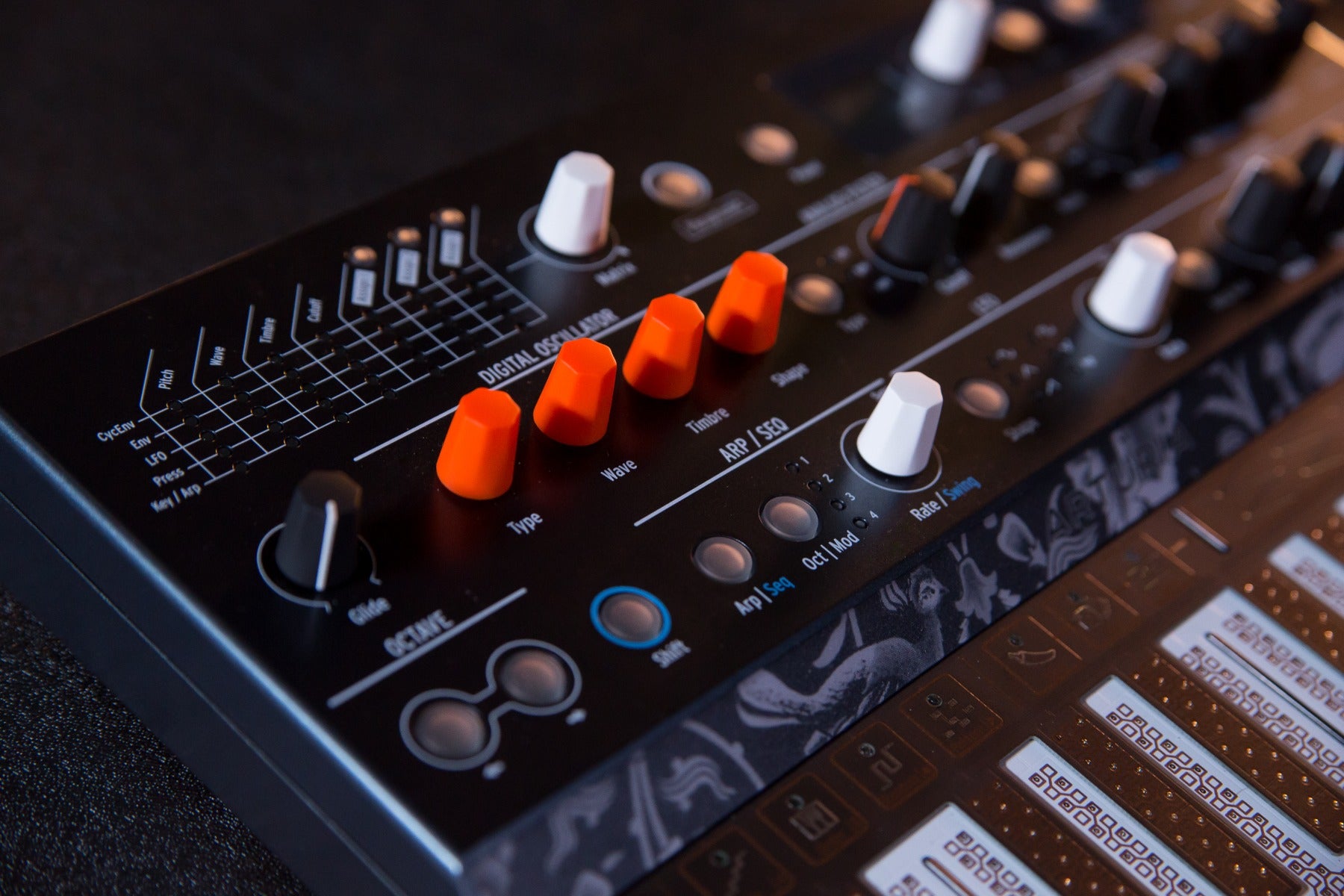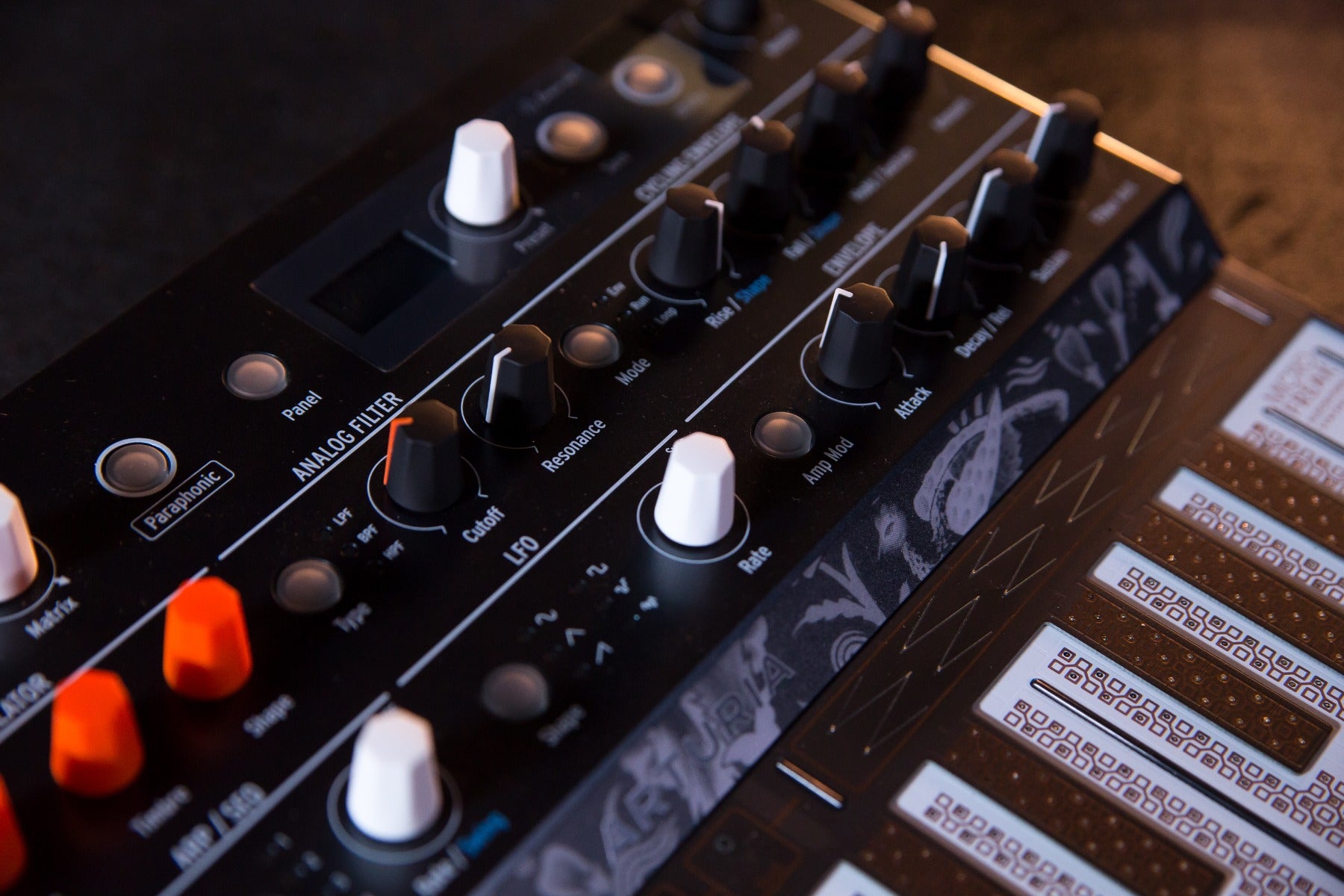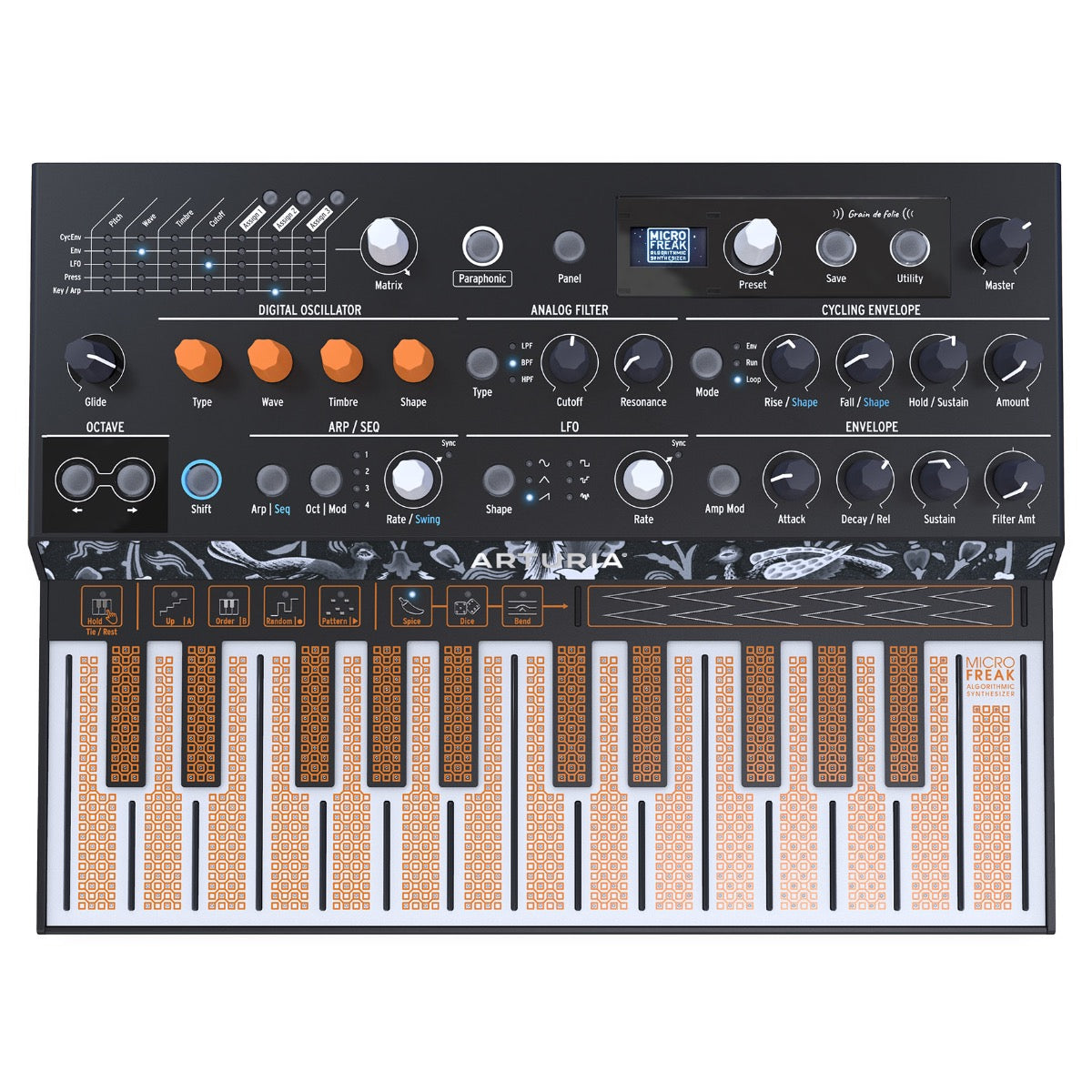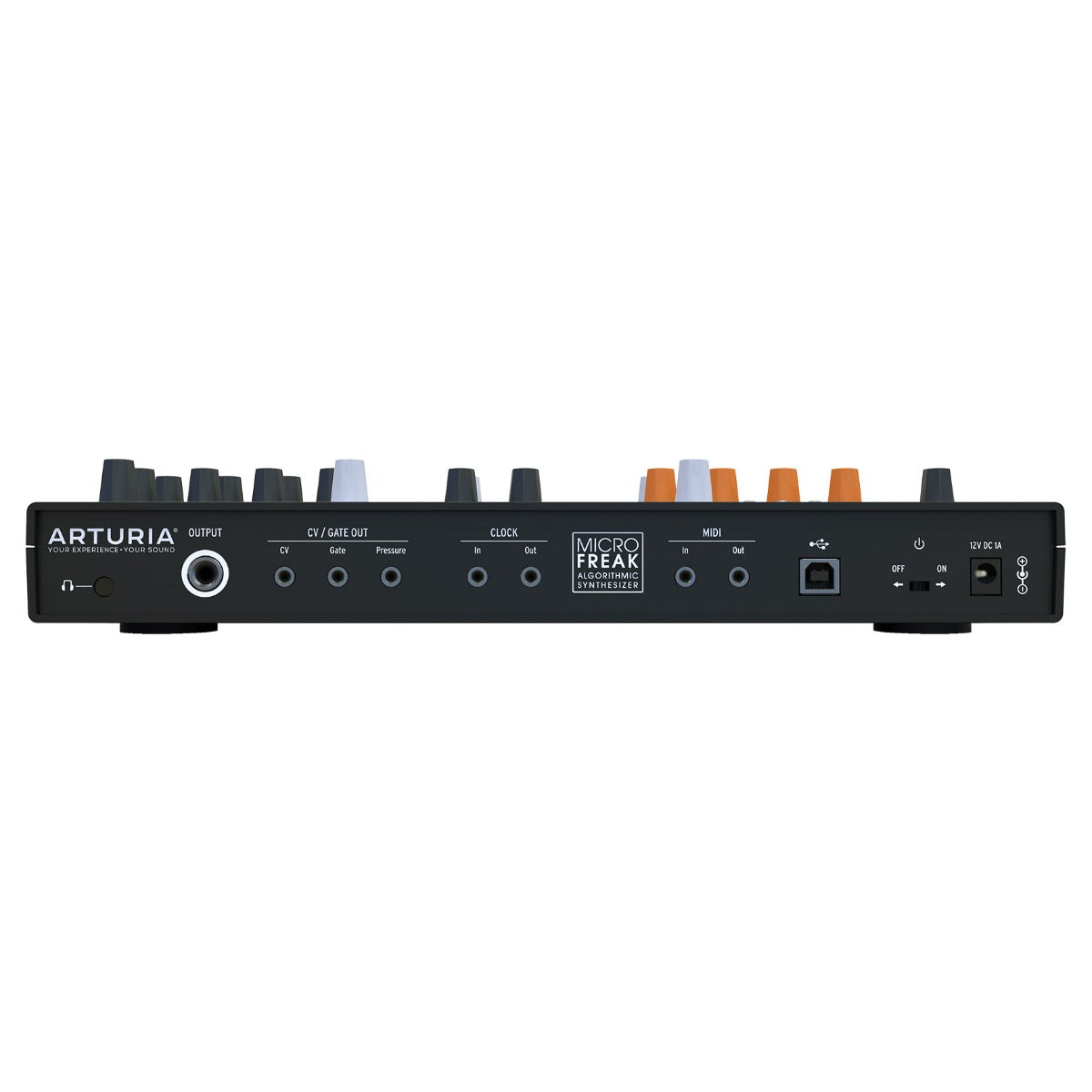 Arturia MicroFreak Experimental Hybrid Synth CABLE KIT
5 items included
This Kraft Music Bundle Includes
Click on a product to view more details.
A digital synth like no other, Arturia MicroFreak is a peculiar, exceptional instrument that rewards the curious musician. It blends wavetable and digital oscillators with analog filters. It features a unique poly-aftertouch flat keyboard. It adds controlled randomness to sequences. This isn't a revolution, it's a mutiny.
Wavetable and digital oscillators
Collaboration with Mutable Instruments
Huge variety of sound possibilities
Analog filters
Arpeggiator and sequencer
Poly-aftertouch flat keyboard
Crystal-clear OLED screen
5×7 modulation matrix
Paraphonic mode
Use MicroFreak as a controller to experience polyphonic aftertouch
Un Grain de Folie / a touch of madness
This out-there little music machine features a versatile digital oscillator so you can create rare and interesting sounds with ease. Modes like Texturer, KarplusStrong, Harmonic OSC, and Superwave give adventurous musicians the chance to explore totally new, unheard possibilities. Like having dozens of synths in just one instrument, both wild-eyed newcomers and seasoned professionals will fall in love with MicroFreak's flexible, powerful synth engine.
We're in this together
While it can be fun to play by yourself, things get more exciting when there's two. Arturia loves to collaborate, and MicroFreak is the first collaboration between Arturia and acclaimed modular synth pioneers Mutable Instruments. Among the multiple modes of MicroFreak's synth engine you'll be able to select the much-loved Mutable Instruments Plaits oscillator and with added paraphony. Now you can enjoy the same otherworldly sounds, the same modes and the same parameter controls as the iconic Plaits eurorack module, but from a self-contained, performance-ready hardware synth.
The best of both worlds
Inspired by the trailblazing 12dB Oberheim SEM filter, you can make MicroFreak's filter scream or whisper to taste. The filter is state-variable and can even self-oscillate. You can use this is any way you like, from taking the edge off the razor-sharp wavetable sounds to automating the cutoff by modulating it with keyboard pressure or the built-in sequencer.
Taste the spice, throw the dice
Wait, did we mention that MicroFreak has a sequencer? And a mod matrix? Things are about to get seriously interesting! Record up to four automations, edit notes per step or use the innovative Spice and Dice sequencer functions to find happy accidents. Add randomization to create evolving, original patterns and virtually rewire and reconfigure its signal chain and controls with the 5×7 modulation matrix.
'That's a funny looking keyboard'
That's right, it is. It isn't really even a keyboard; it's a PCB, super-flat, with no moving parts. Will it track lightning-fast synth solos? You bet – better than a traditional keyboard, actually. Will it let you be expressive? Of course: it's not only pressure-sensitive but also offers poly-aftertouch. This means each key can control parameters in a different way depending on how much you touch. You can also use its USB, MIDI and CV outputs to control instruments in your DAW and modular synths. This also means that you can also use MicroFreak as a controller to experience polyphonic aftertouch with cutting edge software instruments.
SKU
ART-MICROFREAKCK
MPN
MicroFreak
Vendor
Arturia
Aftertouch
Yes
Analog Digital
Digital
Included From Manufacturer
Power supply
1/8" TRS to 5-pin MIDI adapter
Keys Weighted
No
Key Num
25
Midi
In, Out, and USB
Mono Poly
Duophonic/Paraphonic
Mpn
570101
Product Unique Features
5×7 modulation matrix with three user-assignable destinations
OLED display
Arpeggiator
Yes
Control Connections
1/8" pitch CV output
1/8" gate output
1/8" pressure CV output
1/8" clock input and output
Onboard Controllers
Modulation touch strip
Audio Outputs
1/4" main mono output / headphone output
Key Action
Flat touch plate pressure-sensitive keyboard with polyphonic aftertouch
Oscillators per Voice
Varies by Sound Engine
Product Weight
2.5 lb
Programs/Presets
128 factory presets
Storage for 64 user sounds
Sequencer
Step sequencer with 4 automation lanes
Spice and Dice randomization functions
USB Port (to Host)
MIDI;System Updates
Voices of Polyphony
Paraphonic
Width
12.5"
Depth
9.2"
Height
2.2"
Arturia Hardware Warranty
Arturia hardware warranty is one year parts & labor, except for issues caused by the customer, such as mechanical/electrical damage, that are non-warranty.
All warranty repairs/exchanges are handled through the new Arturia Service Center in Bellingham, WA.
For warranty service, an RA# must first be obtained from Arturia.
Arturia will pay for return shipping of the repaired/exchanged product to the store/customer.
Arturia Service may charge a fee (restocking or return to dealer fee) for products that are received with 'no problem found' (returned to Arturia without being tested prior).
Standard Shipping