Skip product carousel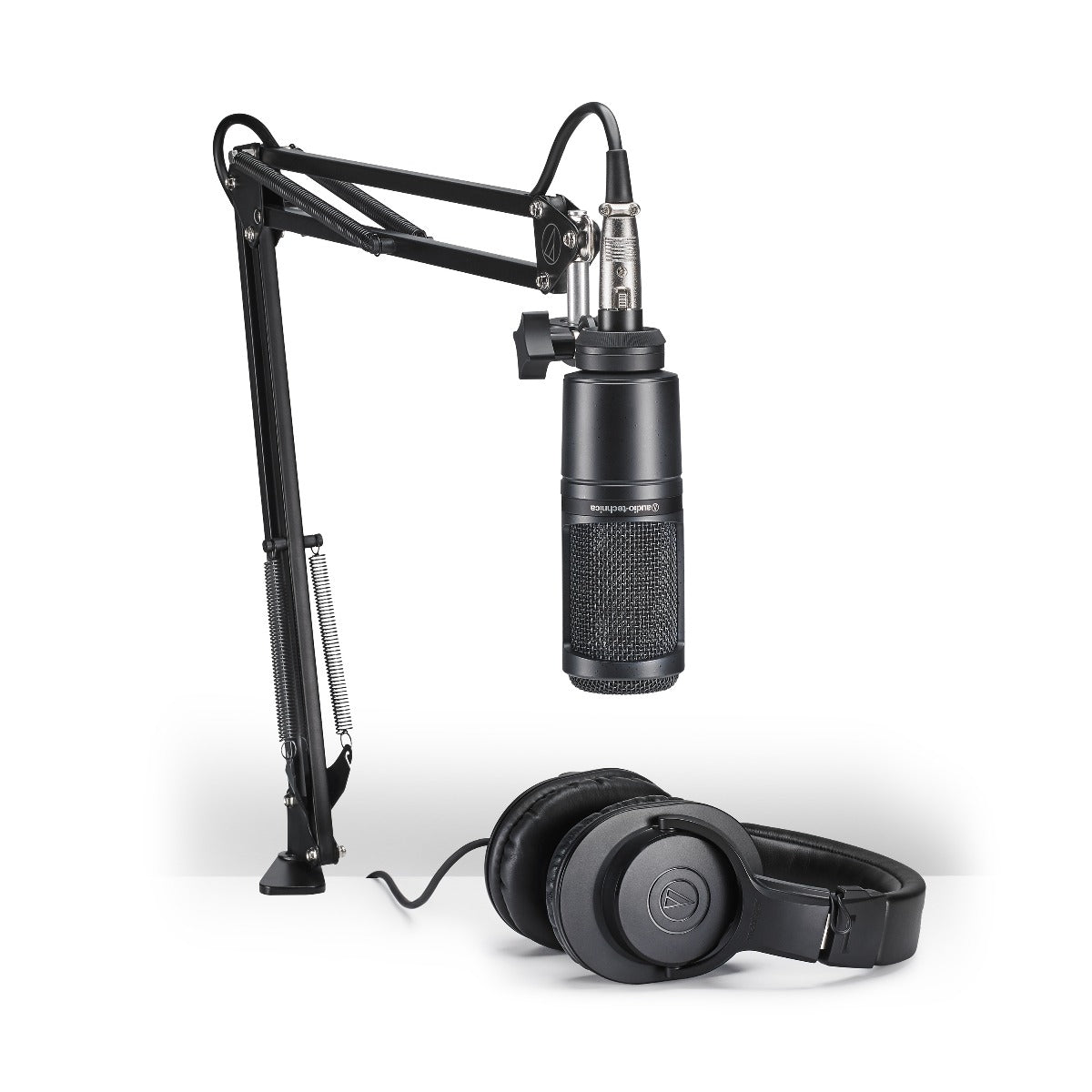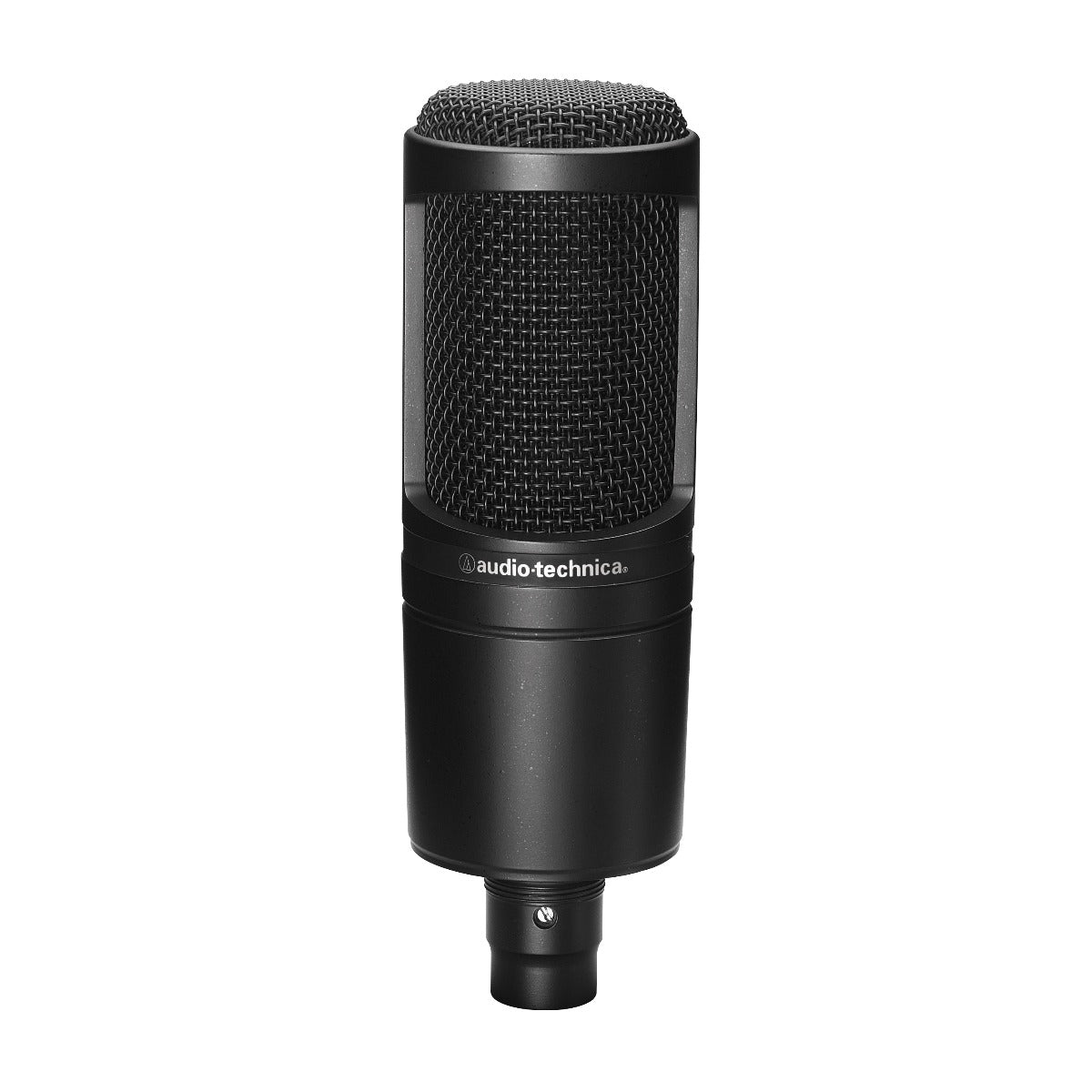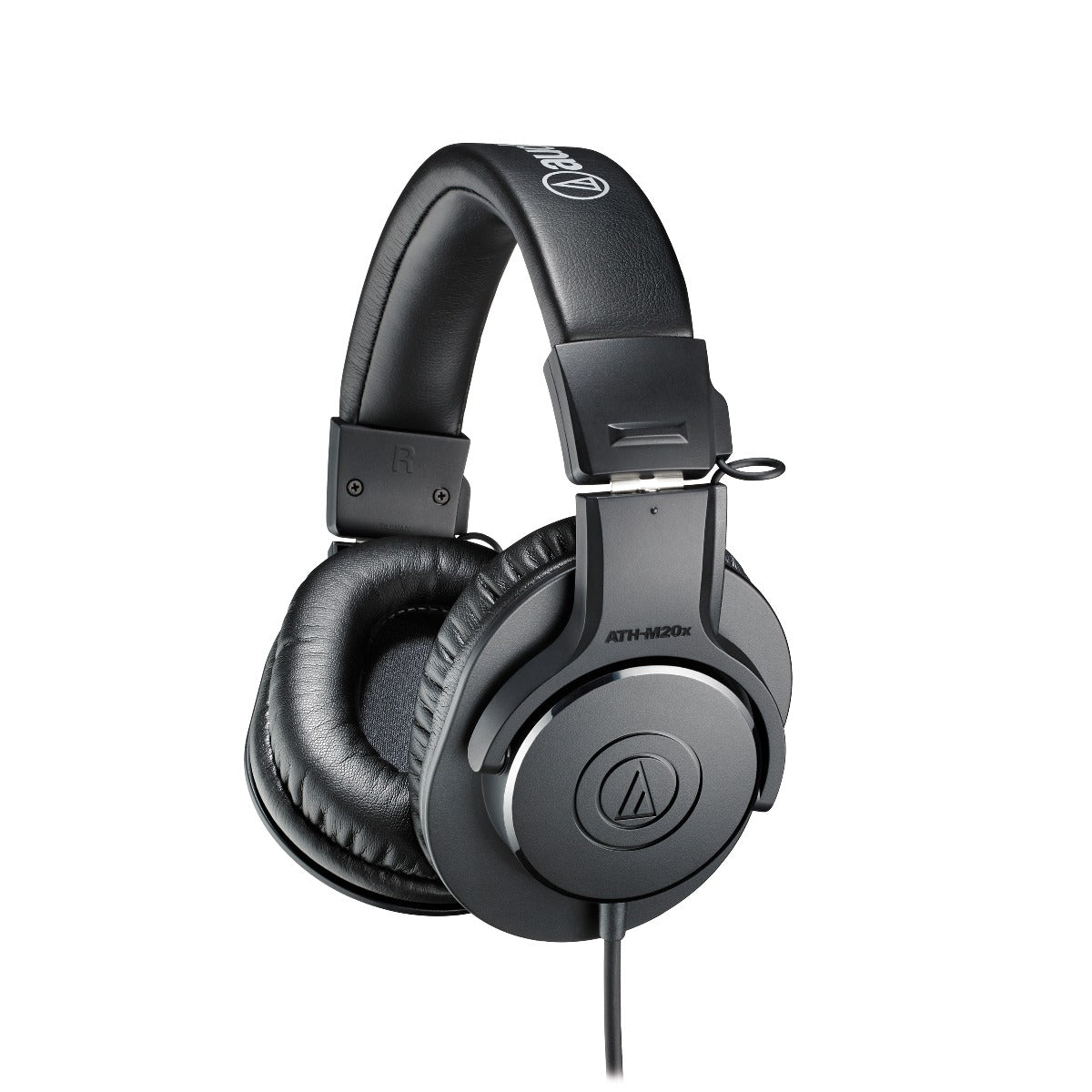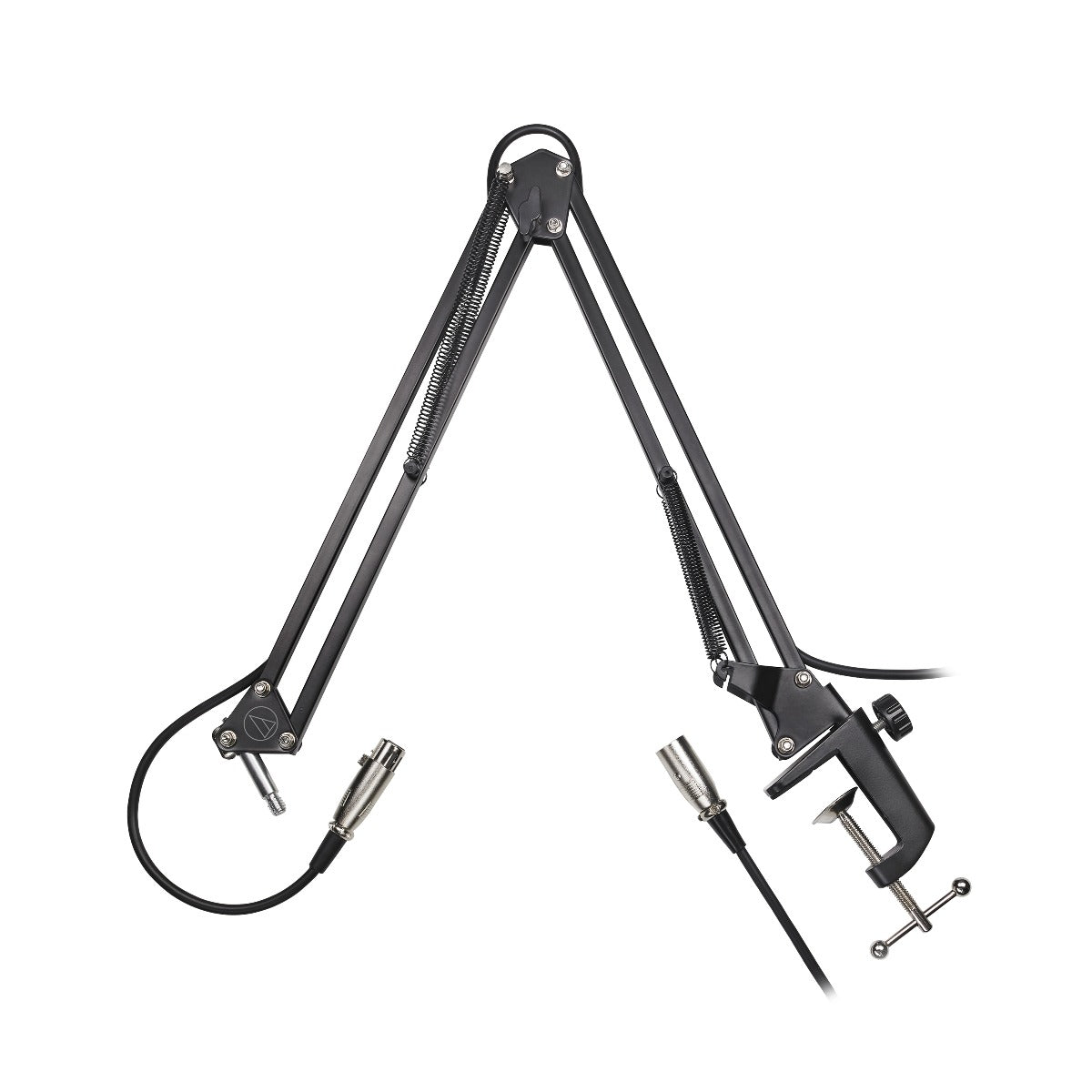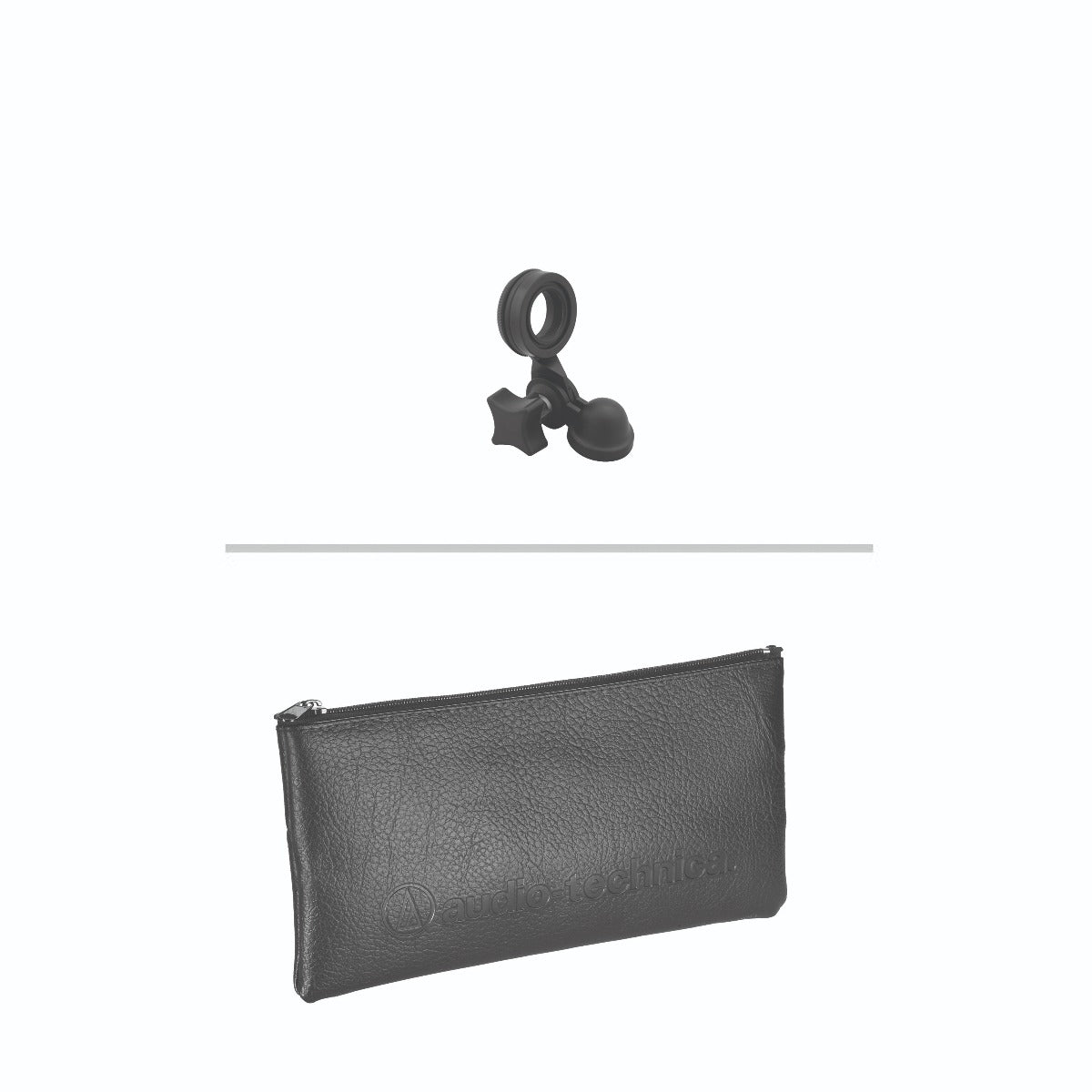 Audio-Technica AT2020PK Streaming/Podcasting Pack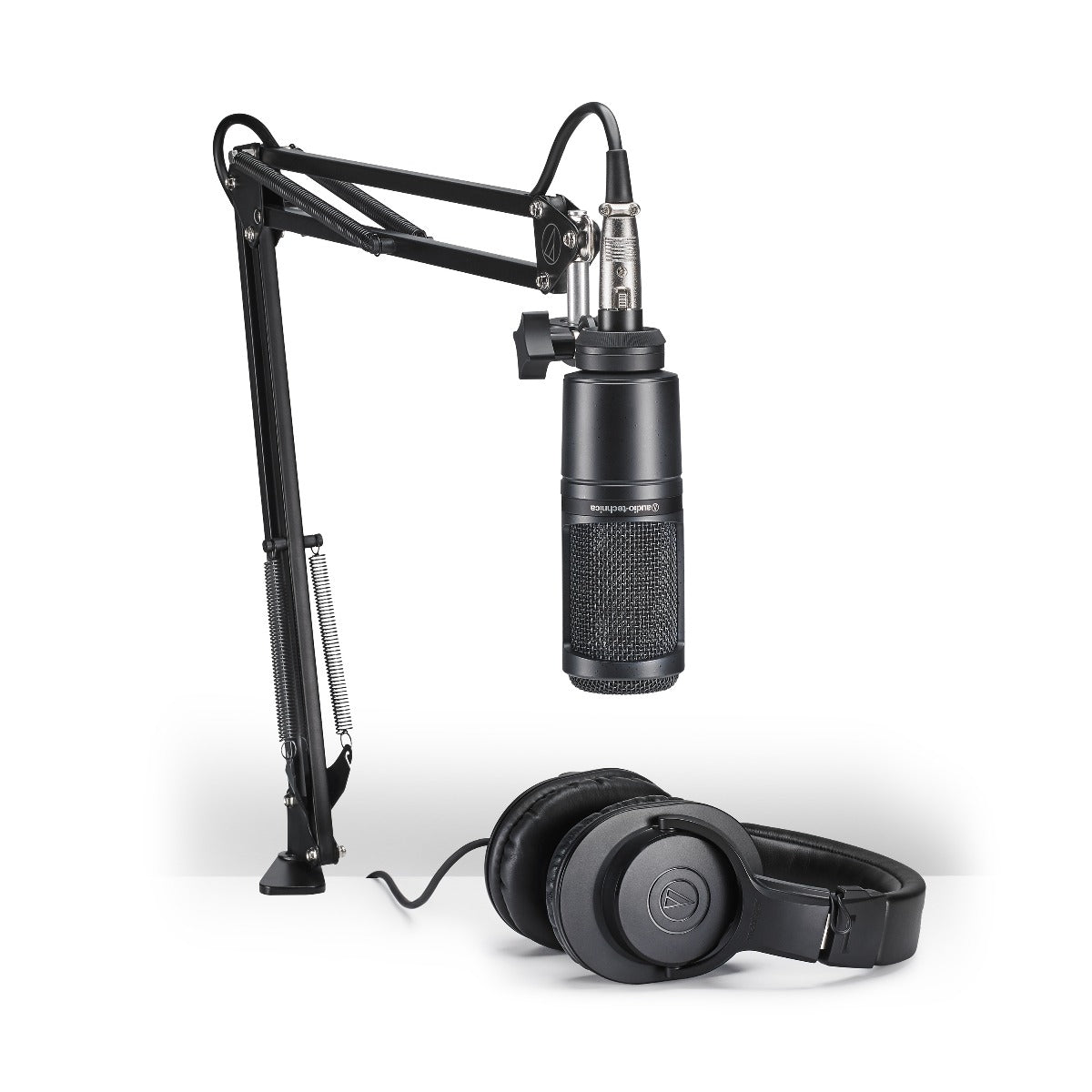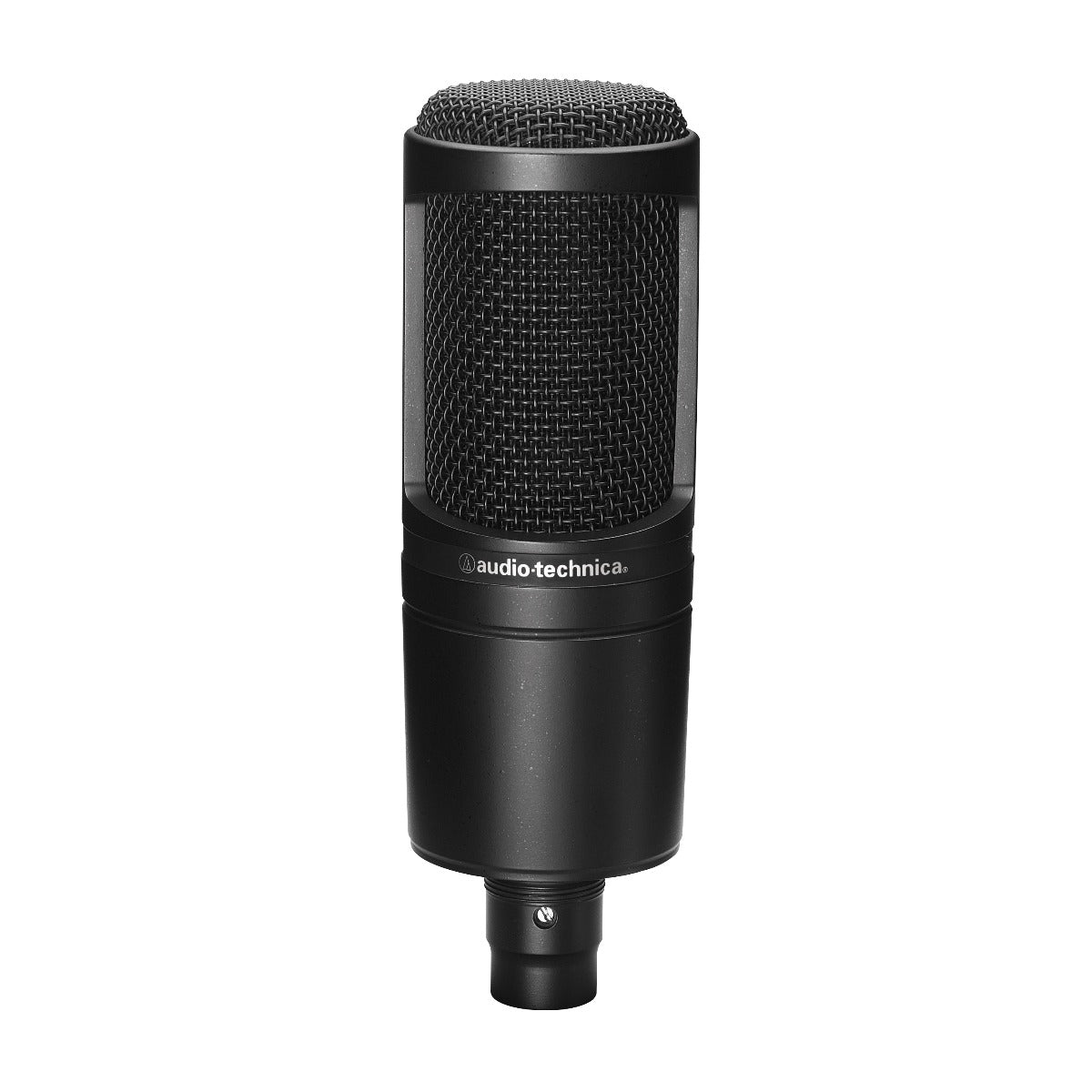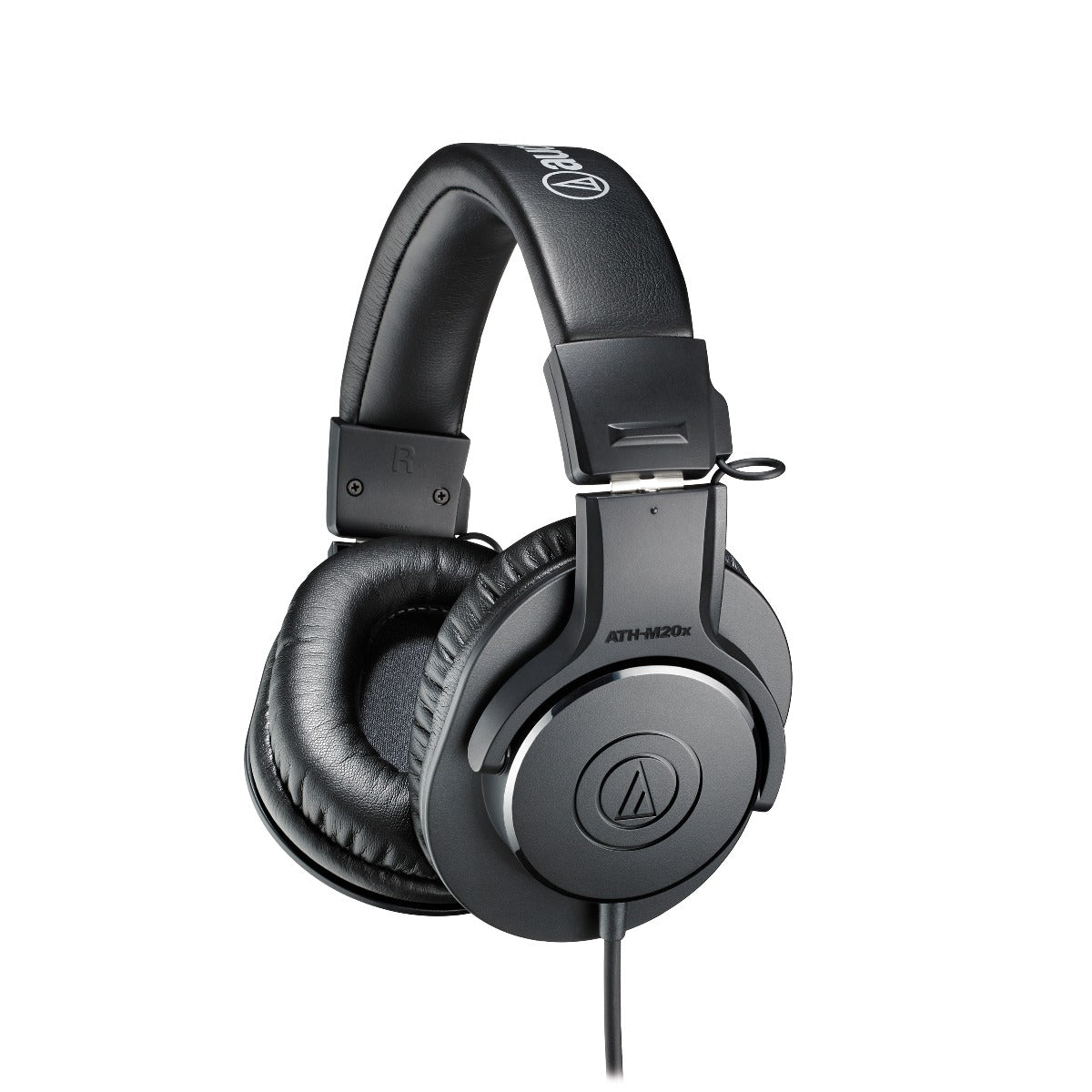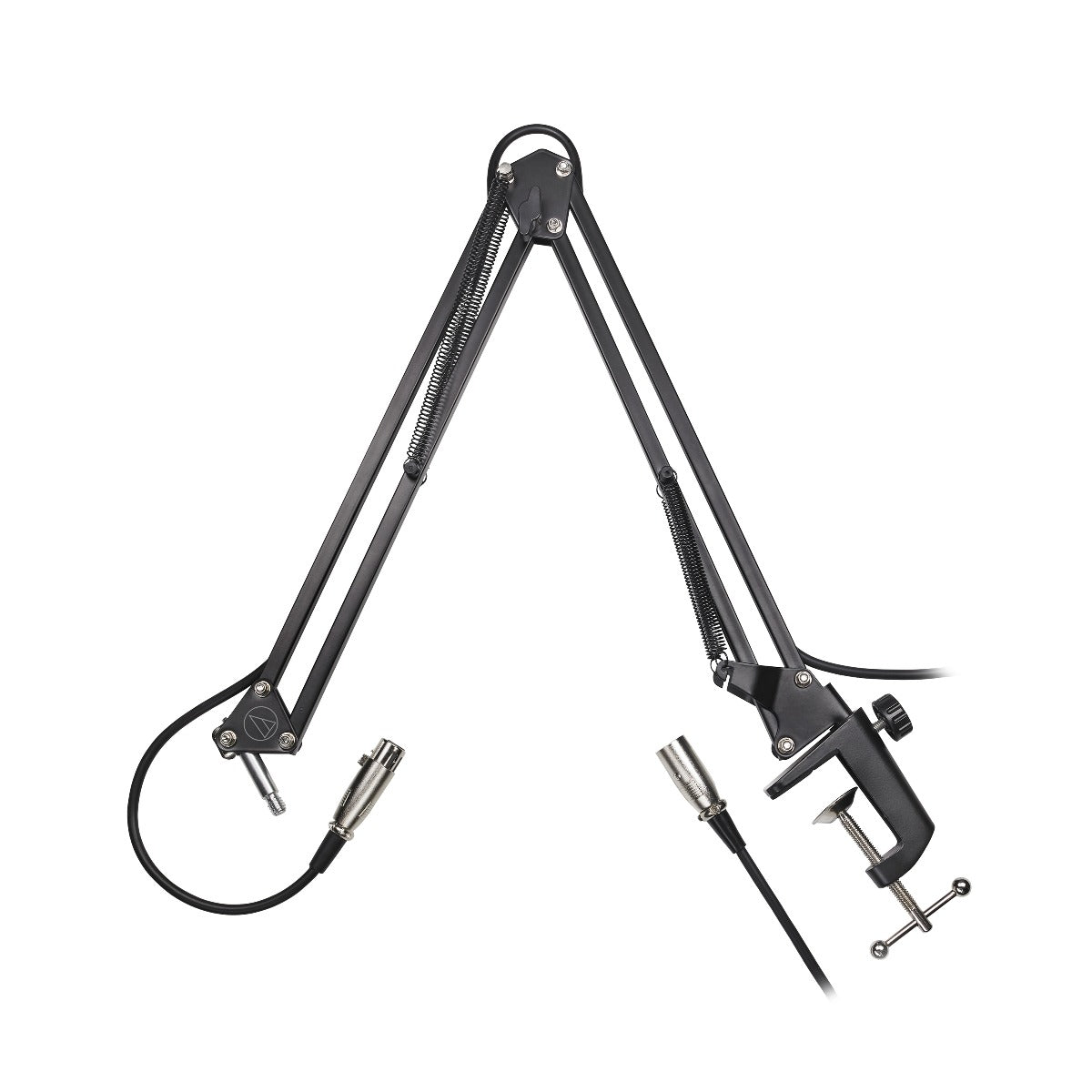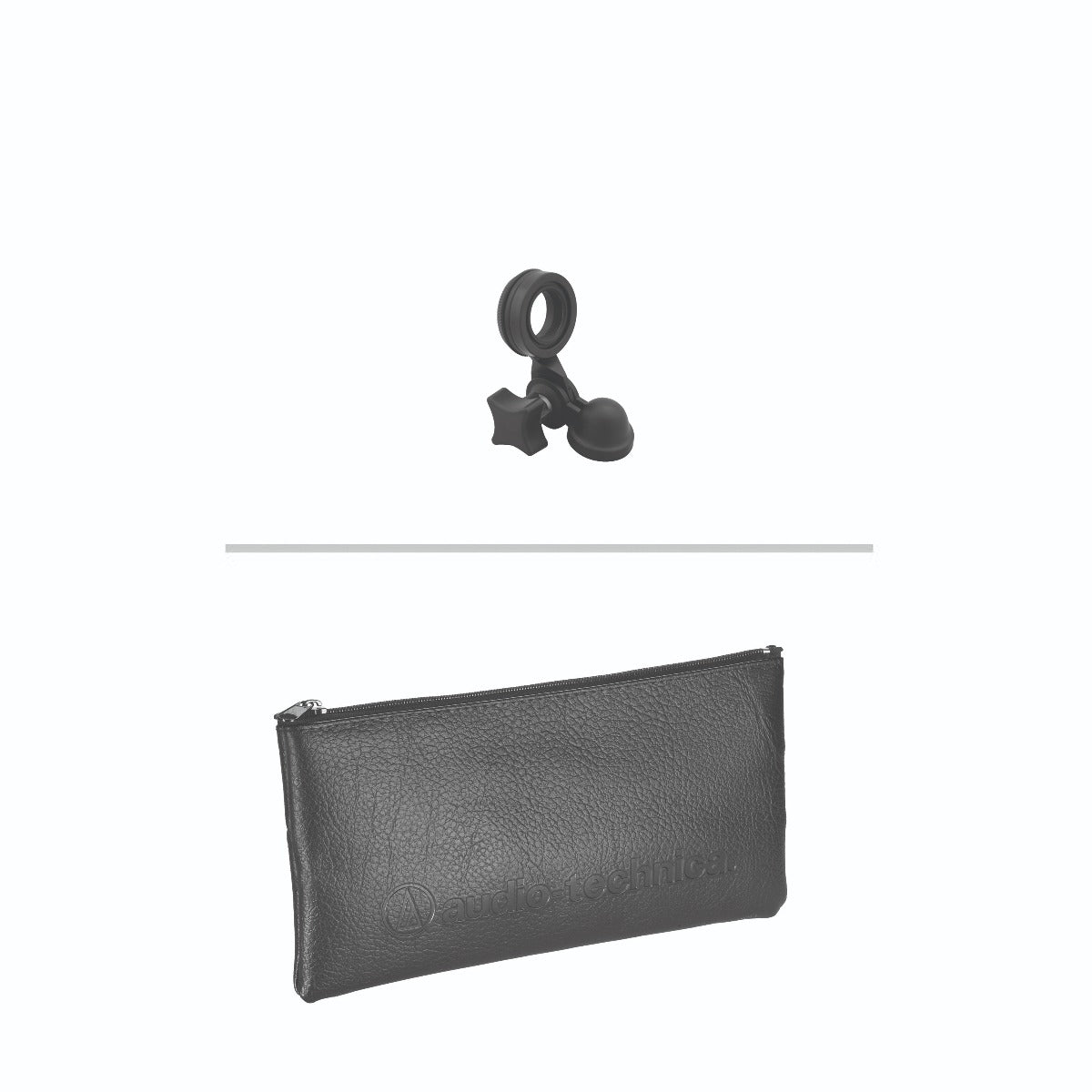 Audio-Technica AT2020PK Streaming/Podcasting Pack
The AT2020PK vocal microphone pack is designed for streamers, podcasters, and other content creators who need a versatile, easy-to-install, easy-to-adjust boom microphone setup. The pack includes an AT2020 cardioid condenser microphone, a pair of ATH-M20x professional monitor headphones and a studio boom arm threaded with a XLR cable.
The adjustable studio boom arm clamps securely to desks, tables and other flat surfaces up to 55 mm (2.2") thick. The boom is equipped with a standard 5/8"-27 thread for easy attachment of the included pivoting microphone stand mount, and the XLR cable is threaded internally for a clean appearance and unhindered operation. Offering full 360° rotation and adjustable, spring-stabilized joints, the boom arm repositions quickly for optimal mic placement.
The rugged AT2020 side-address studio condenser microphone features a low-mass diaphragm that is custom-engineered for extended frequency response and superior transient response for excellent vocal reproduction. The microphone offers a wide dynamic range and handles high SPLs with ease. Its analog XLR output connects easily to a digital converter or mixer.
Rounding out the pack are the ATH-M20x pro headphones, part of Audio-Technica's critically acclaimed M-Series line. With 40 mm drivers tuned for enhanced low-frequency performance and comfortable, sound-isolating earpads, the M20x headphones are perfect for long monitoring sessions.
AT2020 Cardioid Condenser Microphone
The price/performance standard in side-address studio condenser microphone technology
Ideal for vocal pickup
High SPL handling and wide dynamic range provide unmatched versatility
Custom-engineered low-mass diaphragm provides extended frequency response and superior transient response
Cardioid polar pattern reduces pickup of sounds from the sides and rear, improving isolation of desired sound source
Pivoting, threaded stand mount attaches securely for easy and precise placement of the microphone
ATH-M20x Professional Monitor Headphones
Advanced build quality and engineering
40 mm drivers with rare earth magnets and copper-clad aluminum wire voice coils
Tuned for enhanced low-frequency performance
Circumaural design contours around the ears for excellent sound isolation in loud environments
Convenient single-side cable exit
Adjustable Studio Boom Arm
Full 360° rotation
Adjustable, spring-stabilized joints with thumbscrews for easy repositioning of the microphone
Clamps securely to desks, tables and other flat surfaces up to 55 mm (2.2") thick
Included XLR cable (XLRF to XLRM) extends 3 m (10') from the base of the boom arm
Internal cable management for clean desk appearance
Standard 5/8"-27 thread for easy attachment of the included pivoting stand mount

SKU
AT-AT2020PK
MPN
AT2020PK
Vendor
Audio-Technica
Included From Manufacturer
AT2020 Microphone
ATH-M20x Headphones
Adjustable Studio Boom Arm
Microphone Pouch
Microphone Clamp
XLR Cable
Mic Style
Side Address
Mic Type
Condenser
Mpn
AT2020PK
Wired Wireless
Wired
Frequency Response
20-20,000 Hz
Polar Pattern(s)
Cardioid
Requires Phantom Power
Yes
Audio-Technica U.S. Two-Year Limited End-User Warranty
Audio-Technica brand products purchased in the U.S.A. from an authorized Audio-Technica (A.T.U.S.) dealer are warranted for two years from date of purchase by A.T.U.S. to be free of defects in materials and workmanship.
In event of a defect, End-User's exclusive remedy is at A.T.U.S.' election, the cost of repair, refund of the purchase price in the form of credit or cash, or replacement of the product. The product must be delivered to A.T.U.S. or an Authorized Service Center, prepaid, together with the sales slip or other proof of purchase date.
This warranty excludes defects due to normal wear, abuse, shipping damage, or failure to use product in accordance with instructions. This warranty is void in the event of unauthorized repair or modification, or removal or defacing of the product labeling.
Ground shipping is FREE for all orders $99 and up.