Skip product carousel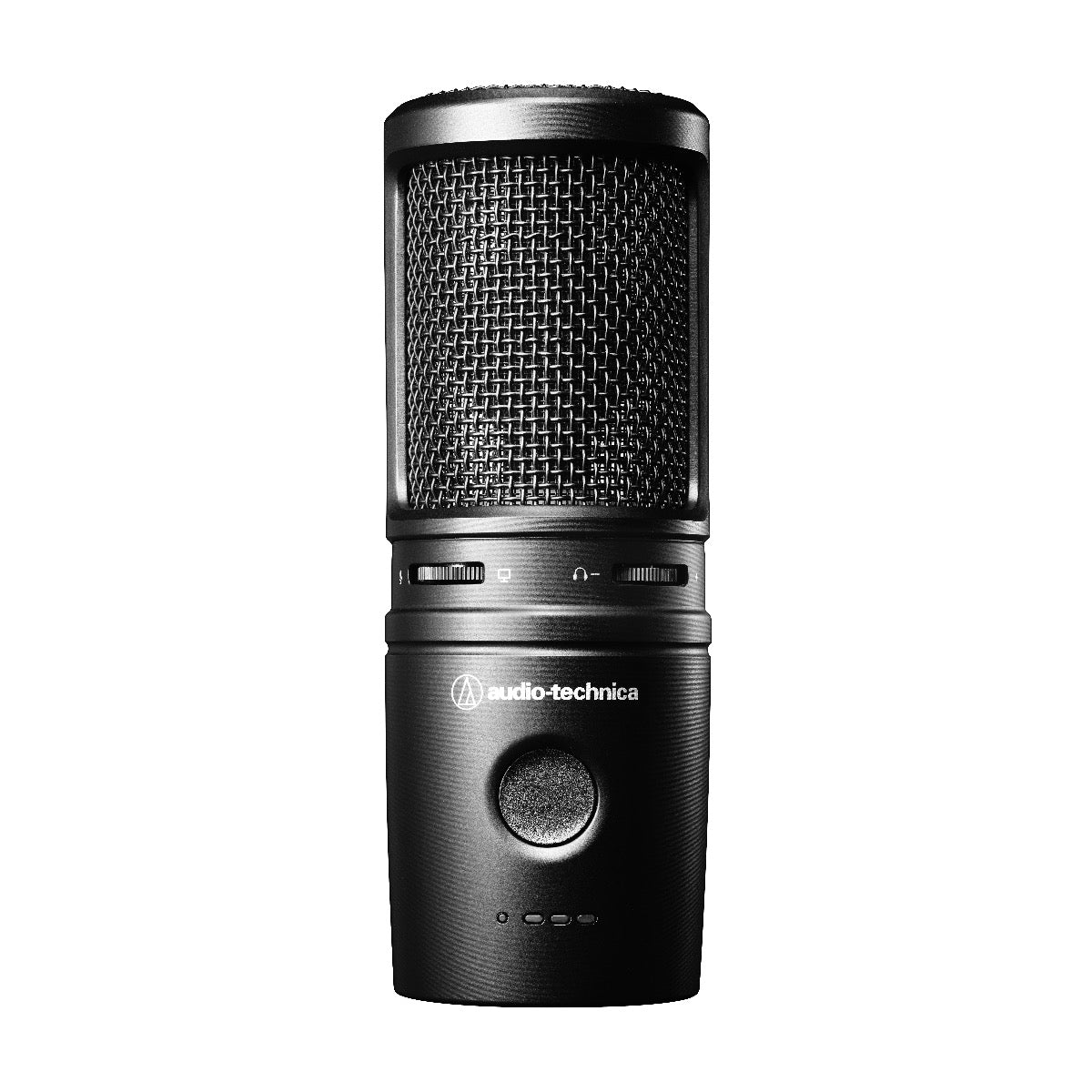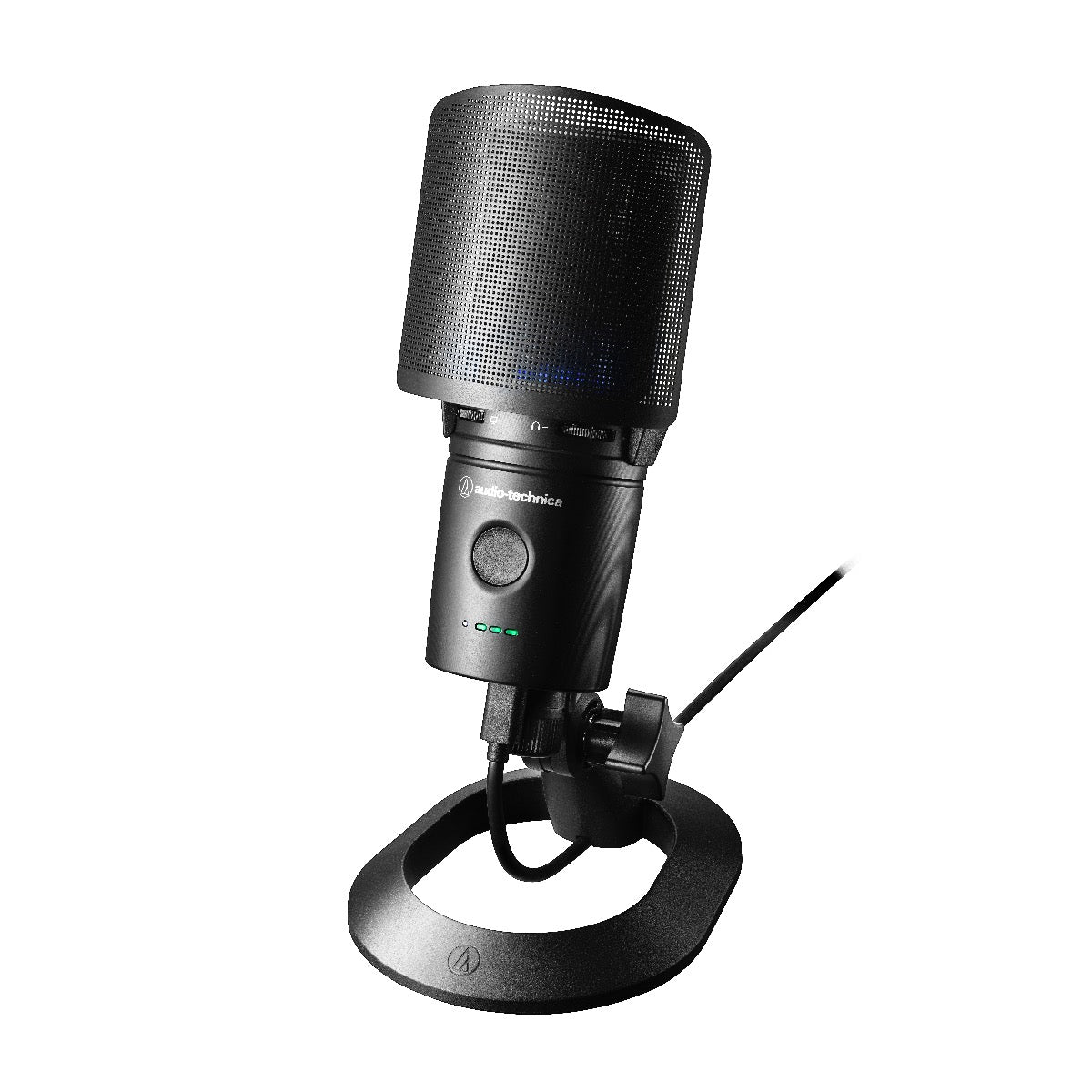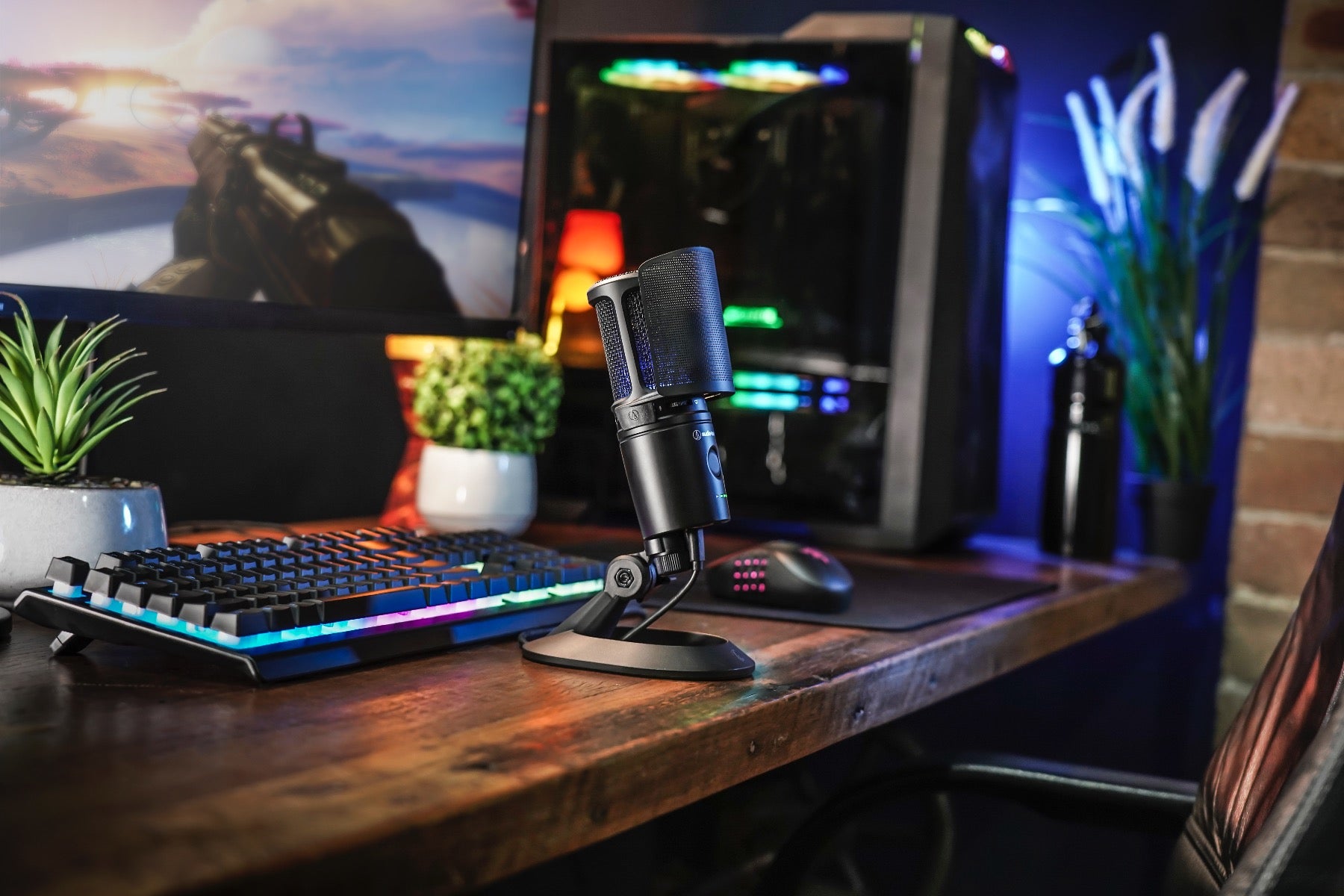 Audio Technica AT2020USB-XP USB Condenser Microphone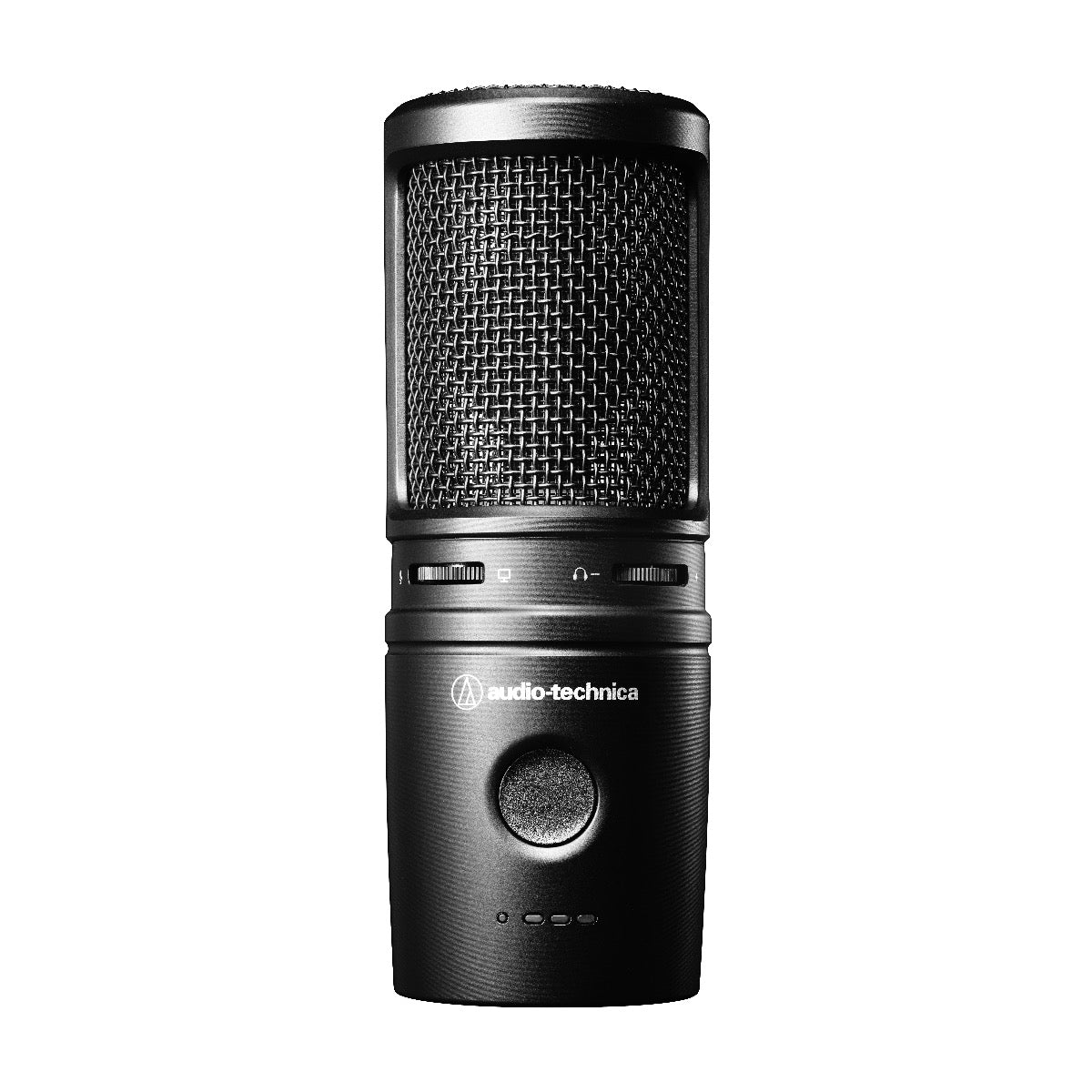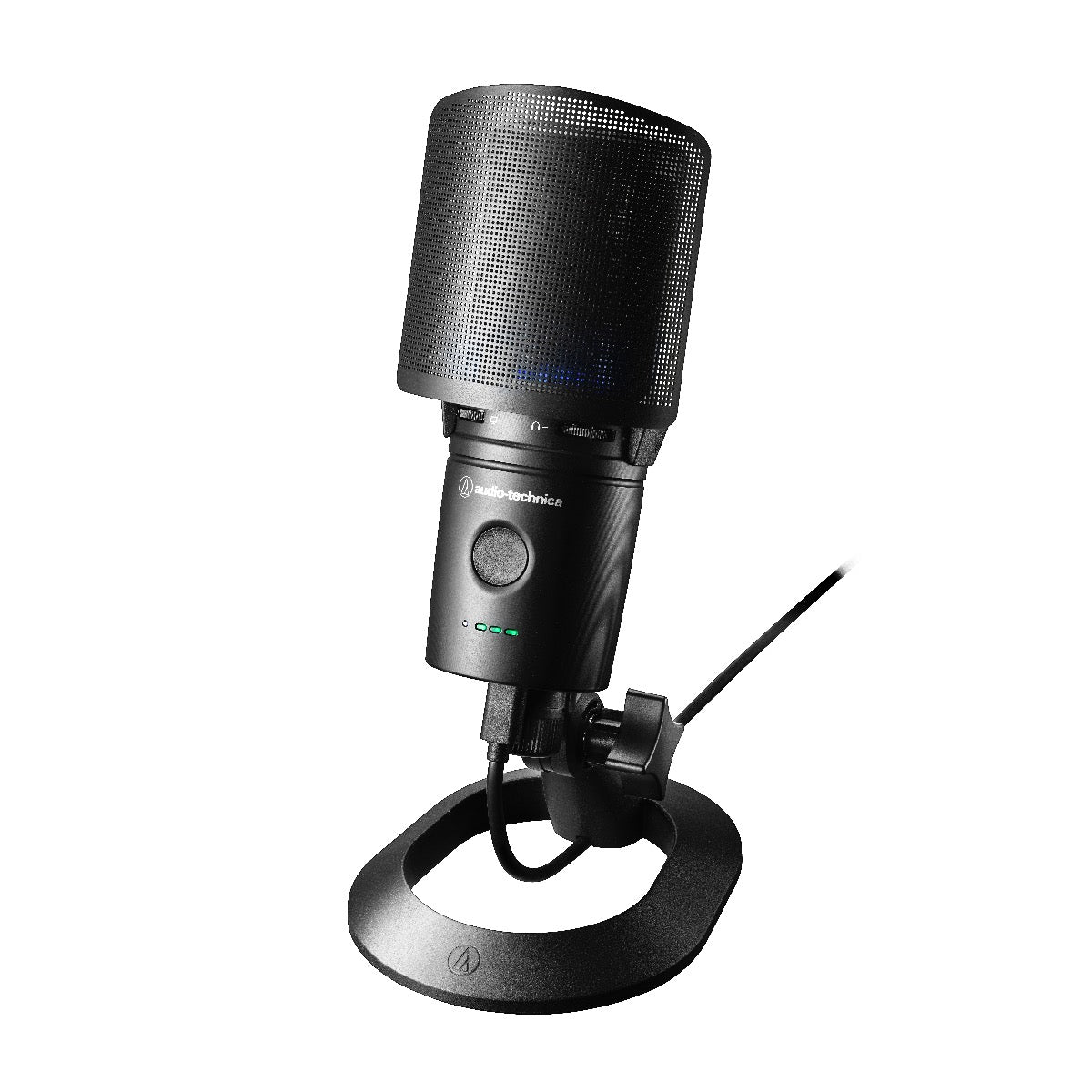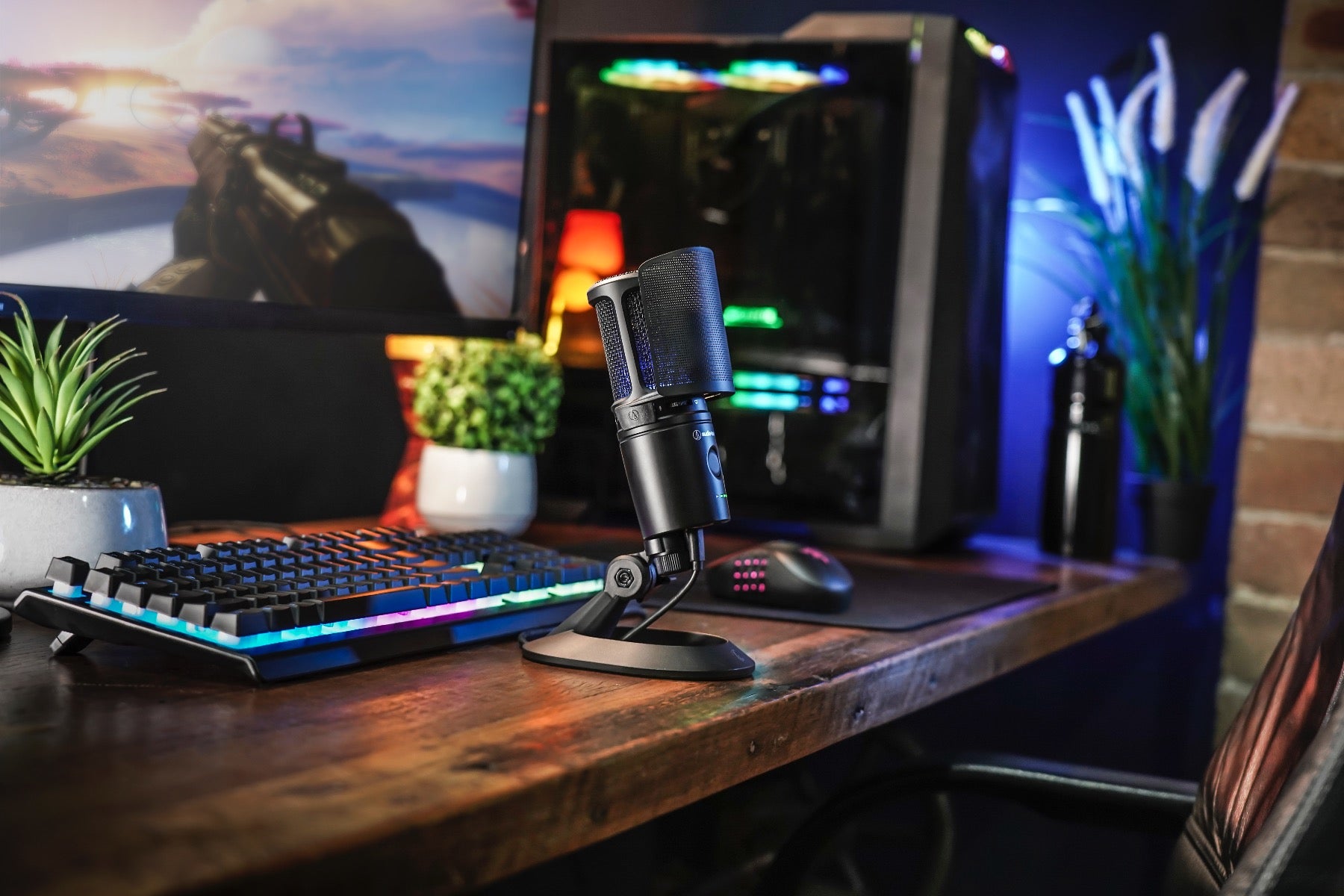 Audio Technica AT2020USB-XP USB Condenser Microphone
The AT2020USB-XP provides streamers, podcasters, and other content creators a convenient and professional microphone solution. With the award-winning sound of the original AT2020. The AT2020USB-XP is packed with studio-quality features and onboard digital technology.
USB microphone with smooth, extended frequency response is ideally suited for streaming, podcasting, and other content creation
Directional (cardioid) pickup keeps the focus on your voice or other desired sound source
Noise reduction switch allows you to select three different levels of noise reduction, or none
Automatic gain control can be switched on to maintain consistent mic output level
Headphone jack with high-output amplifier and volume control enables real-time monitoring with excellent sound quality
Mix control allows the microphone signal to be blended with computer audio
Soft-touch capacitive mute button lets you quickly and silently mute audio at the microphone
High-resolution A/D converter with up to 24-bit/192 kHz recording sampling rate provides extremely clear, natural sound reproduction
Two-state LED indicator ring lights blue when mic is powered on and lights red when it is muted
Accessories included: custom desk stand, clip-on pop filter, 3/8"-16 to 5/8"-27 threaded adapter, 2.0 m (6.6') USB-C to USB-A cable, USB-A to USB-C adapter
When it comes to creating engaging content, having high-quality audio is essential. The AT2020USB-XP ensures that the focus remains on a chosen sound source with its cardioid directional pick-up and onboard noise reduction. Available on the base of the microphone, you can select from three levels of noise reduction or turn it off completely, depending on your recording environment.
The AT-2020USB-XP microphone provides users additional digital control with on-board automatic gain control. This feature allows users to maintain a consistent microphone output level regardless of how loudly or softly they speak or sing.
The microphone's LED on the body conveniently indicates the current noise reduction setting and if automatic gain control is on for easy use.
This microphone is equipped with a high-resolution A/D converter that supports up to 24-bit/192 kHz recording sampling rate, providing crystal-clear and natural sound reproduction to create captivating audio.
The built-in headphone jack and volume control allow for direct monitoring of the microphone signal without any delay. The mix control functionality enables users to seamlessly blend the microphone's audio with audio from their computer. The AT2020USB-XP features a touch-sensitive mute button conveniently located on the body of the microphone. This feature makes muting for breaks or unexpected interruptions simple with one hassle-free tap of the button. The LED light will indicate that audio is muted at the microphone by turning from blue to red.
This microphone offers a USB-C output while also including a USB-C to USB-A cable and USB-A to USB-C adapter for maximum compatibility. The AT2020USB-XP also comes with an array of other accessories including a custom-designed pop filter, a 3/8"-16 to 5/8"-27 threaded adapter, and a custom microphone desk stand that provides a stable and secure base. The microphone is also compatible with the AT8455 Shock Mount (sold separately) to effectively absorb vibration noise.
SKU
AT-AT2020USBXP
Vendor
Audio-Technica
Included From Manufacturer
Stand (AT8702)
Pop filter (AT8175 / AT8155*2)
3/8"-16 to 5/8"-27 threaded adapter
USB cable (2.0 m (6.6'), USB Type-C - USB Type-A)
USB conversion adapter (USB-Type-A to USB Type-C)
Mic Style
Desktop
Mic Type
Condenser
Mpn
AT2020USB-XP
Wired Wireless
Wired
Frequency Response
20-20,000 Hz
Polar Pattern(s)
Cardioid
Select Audio-Technica brand products purchased in the U.S.A. from an authorized Audio-Technica (A.T.U.S.) dealer are warranted for two years from date of purchase by A.T.U.S. to be free of defects in materials and workmanship. In event of a defect, End-User's exclusive remedy is at A.T.U.S.' election, the cost of repair, refund of the purchase price in the form of credit or cash, or replacement of the product. The product must be delivered to A.T.U.S. or an Authorized Service Center, prepaid, together with the sales slip or other proof of purchase date. This warranty excludes defects due to normal wear, abuse, shipping damage, or failure to use product in accordance with instructions. This warranty is void in the event of unauthorized repair or modification, or removal or defacing of the product labeling.
Standard Shipping