Skip product carousel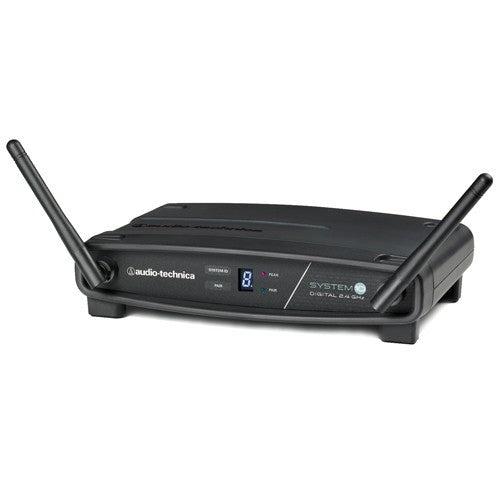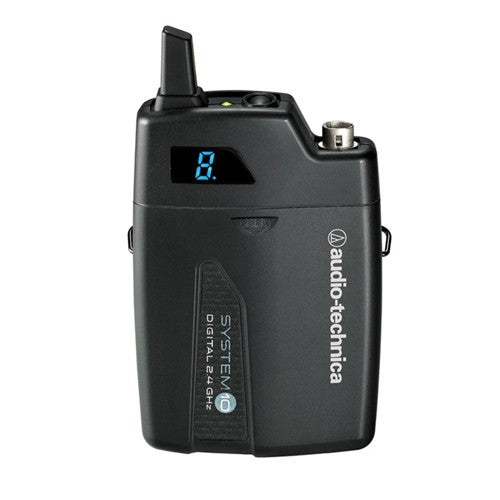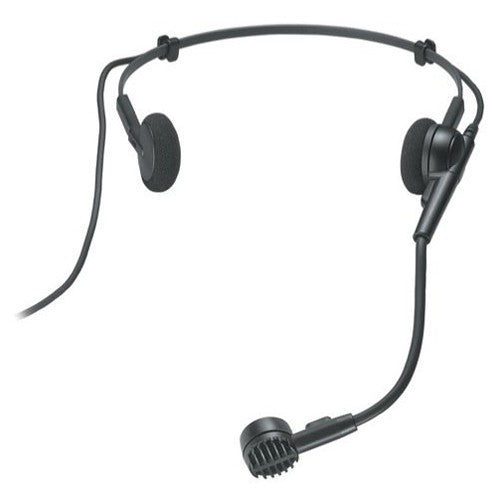 Audio-Technica ATW-1101/H Wireless System - Headworn Microphone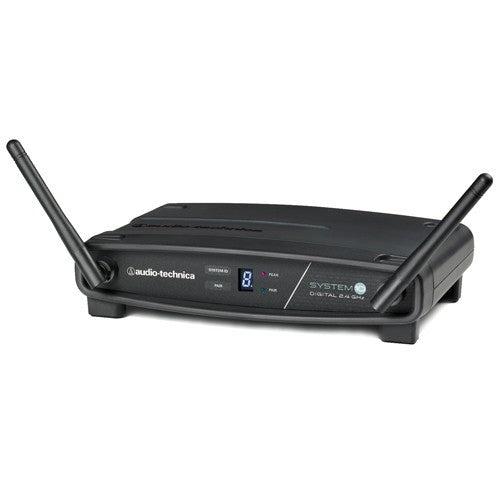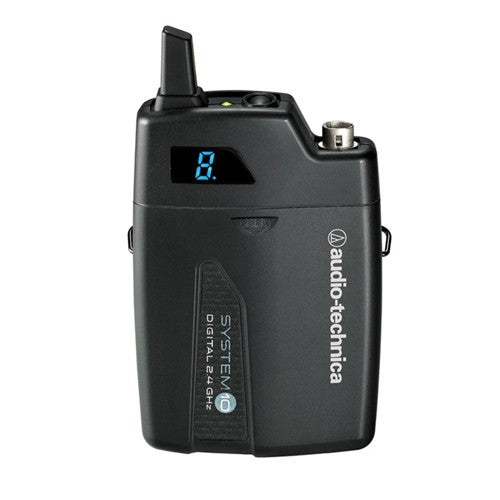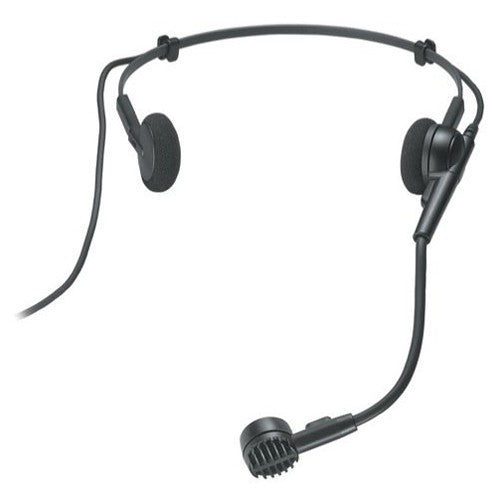 Audio-Technica ATW-1101/H Wireless System - Headworn Microphone
Audio-Technica's System 10 is a digital high-fidelity wireless system designed to provide performing musicians and presenters with advanced 24-bit operation, easy setup and clear, natural sound quality. Operating in the 2.4 GHz range, far from TV and DTV interference, System 10 offers extremely easy operation and instantaneous channel selection. Up to eight channels may be used together without any frequency coordination problems or group selection issues. System 10 receivers and transmitters offer an easy-to-read digital ID display.
System 10 wireless ensures clear communications by providing three levels of diversity assurance: frequency, time, and space. Frequency Diversity sends the signal on two dynamically allocated frequencies for interference-free communication. Time Diversity sends the signal in multiple time slots to maximize immunity to multipath interference. Finally, Space Diversity uses two antennas on each transmitter and receiver to maximize signal integrity.
Featuring stackable, contemporary styling, System 10 is available in multiple system configurations, with handheld vocal microphone/transmitters and UniPak body-pack transmitters designed for use with lavalier, headworn and instrument microphones as well as electric guitars. Each configuration includes the ATW-R1100 receiver and either a body-pack transmitter or handheld microphone/ transmitter. The ATW-R1100 is a digital receiver offering volume control along with AF Peak and Pair indicator lights.
Digital 24-bit/48 kHz wireless operation for ultimate sound quality and dependable performance
2.4 GHz range - completely free from TV interference
Three levels of diversity assurance: frequency, time, and space
Automatic frequency selection for seamless, interference-free operation
Extremely easy operation with instantaneous channel selection, sync, and set-up
State-of-the-art digital receiver for reliable performance
Balanced XLR and unbalanced 1/4" output jacks with level control

SKU
AT-ATW1101H
Vendor
Audio-Technica
Included From Manufacturer
ATW-R1100 Receiver
ATW-T1001 UniPak
Mic Style
Headset
Mic Type
Dynamic
Mpn
ATW-1101/H
Wired Wireless
Wireless
On/Off Switch
No
Requires Phantom Power
No
Audio-Technica U.S. Two-Year Limited End-User Warranty
Audio-Technica brand products purchased in the U.S.A. from an authorized Audio-Technica (A.T.U.S.) dealer are warranted for two years from date of purchase by A.T.U.S. to be free of defects in materials and workmanship.
In event of a defect, End-User's exclusive remedy is at A.T.U.S.' election, the cost of repair, refund of the purchase price in the form of credit or cash, or replacement of the product. The product must be delivered to A.T.U.S. or an Authorized Service Center, prepaid, together with the sales slip or other proof of purchase date.
This warranty excludes defects due to normal wear, abuse, shipping damage, or failure to use product in accordance with instructions. This warranty is void in the event of unauthorized repair or modification, or removal or defacing of the product labeling.
Ground shipping is FREE for all orders $99 and up.