Skip product carousel
Bonus Item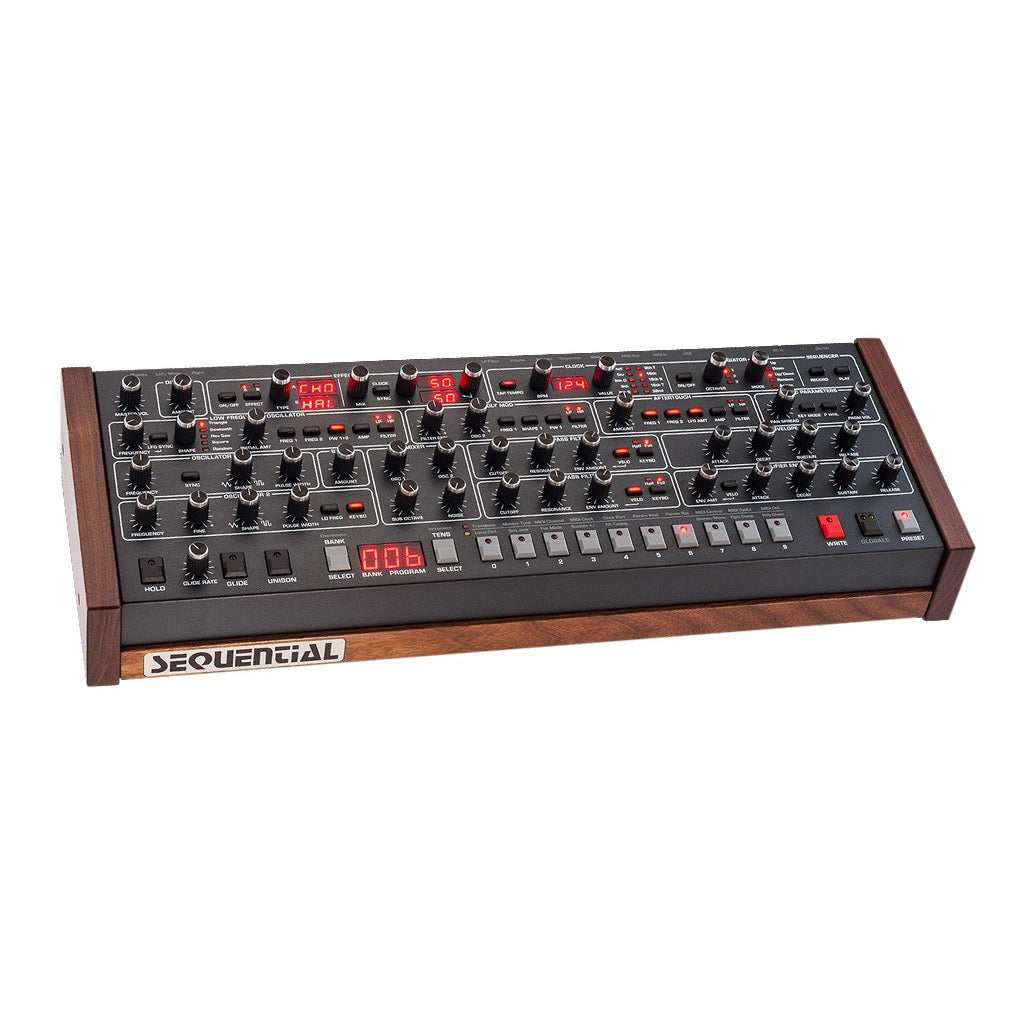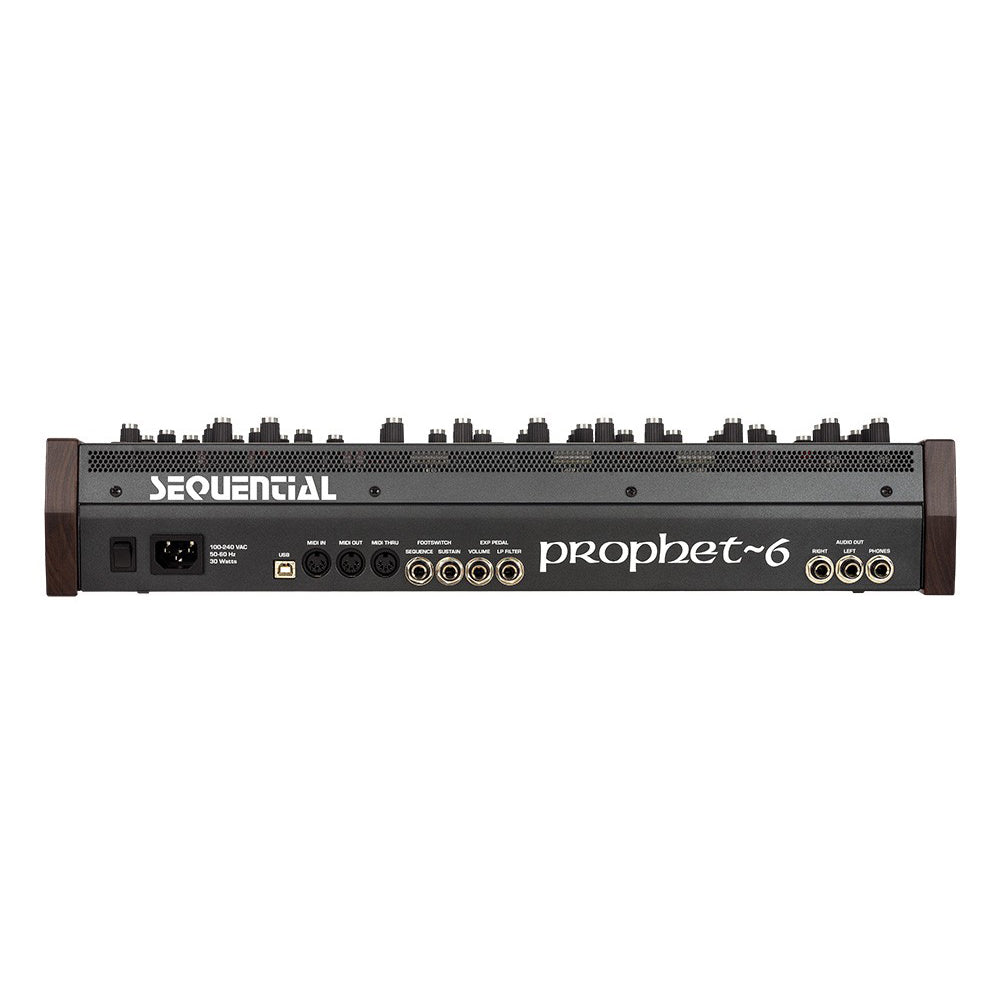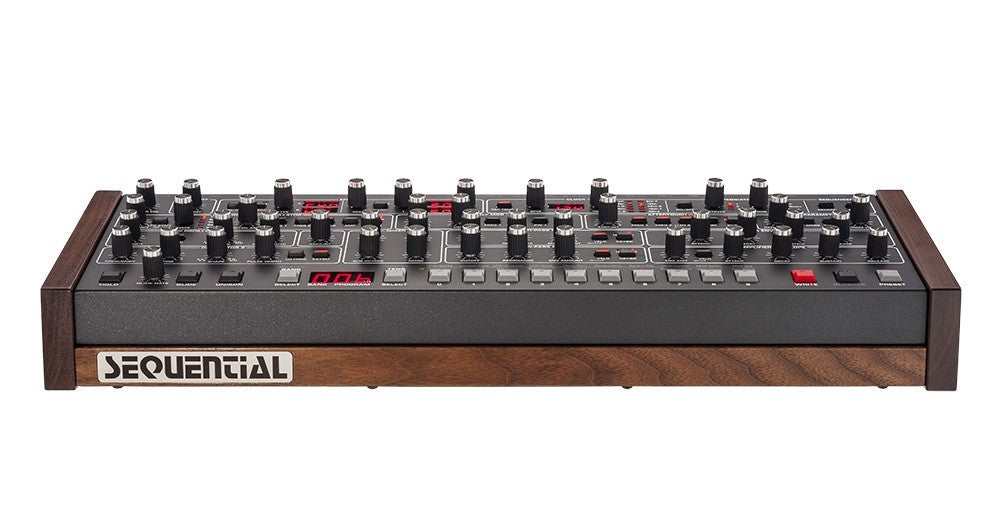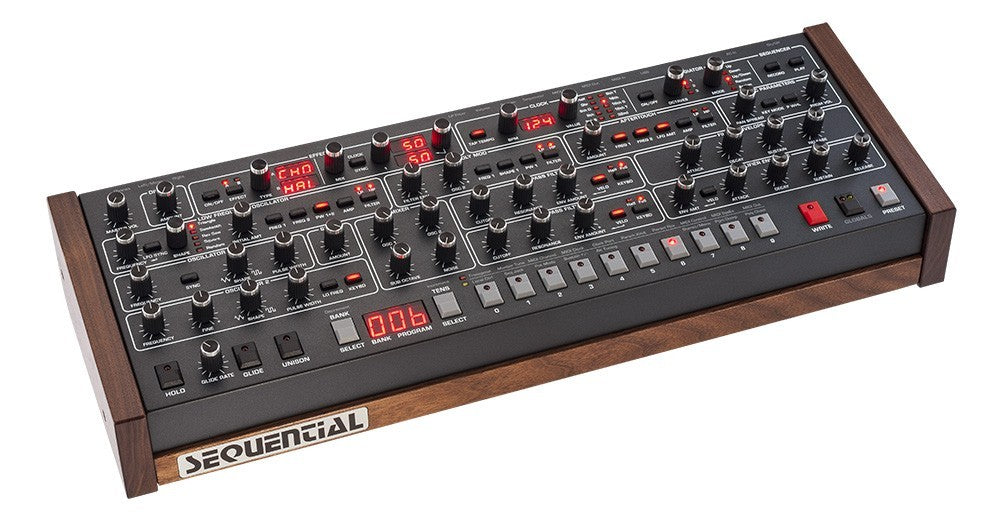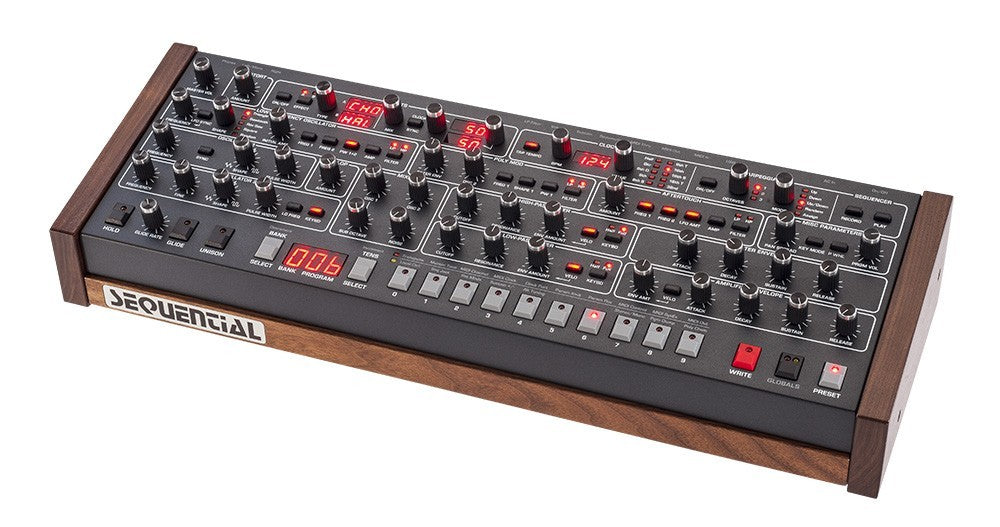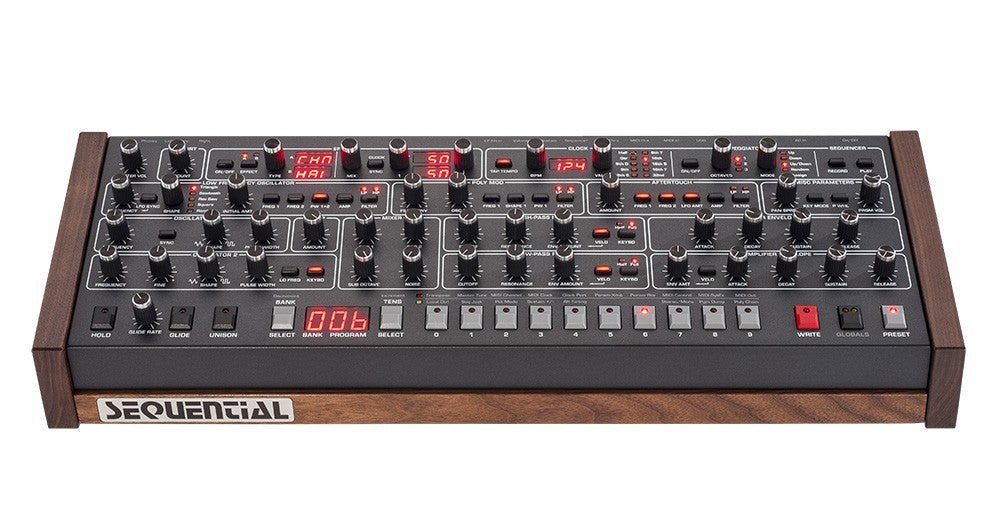 Dave Smith Instruments Sequential Prophet-6 Module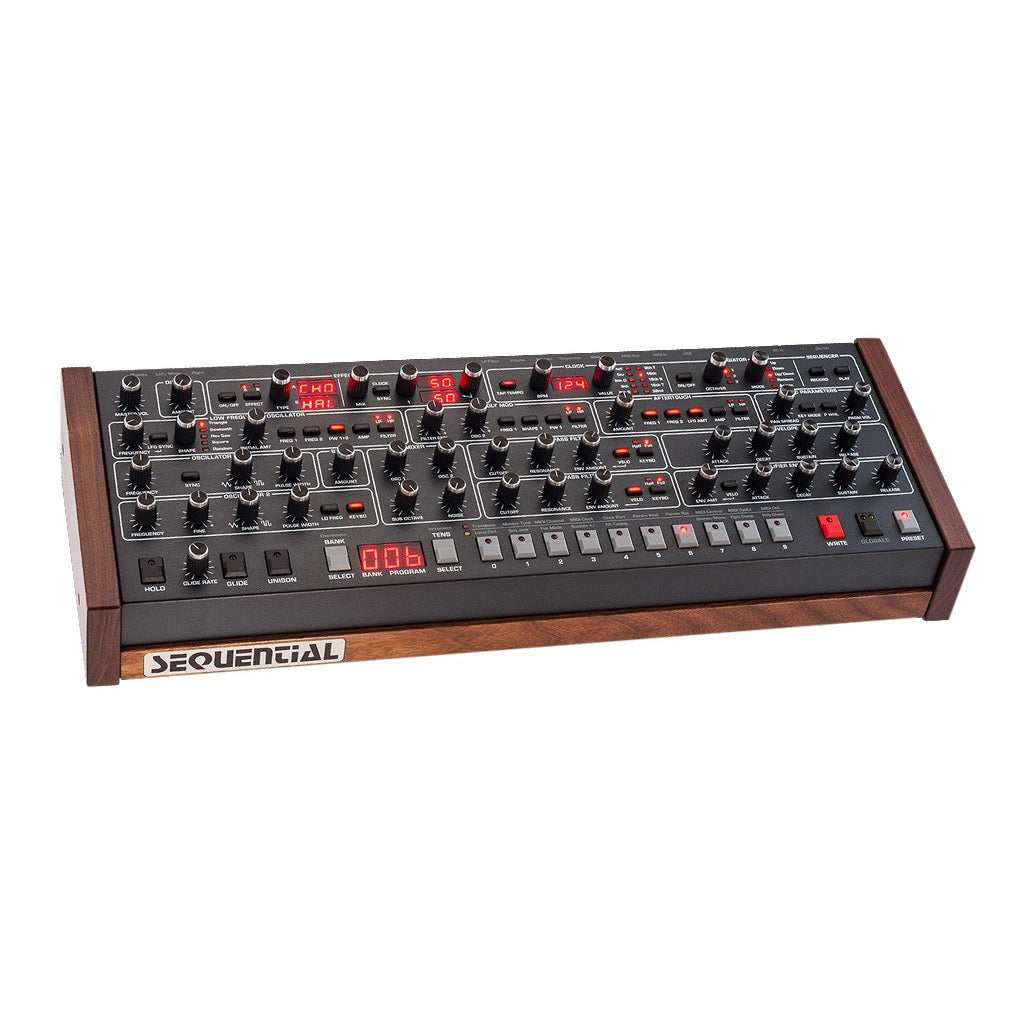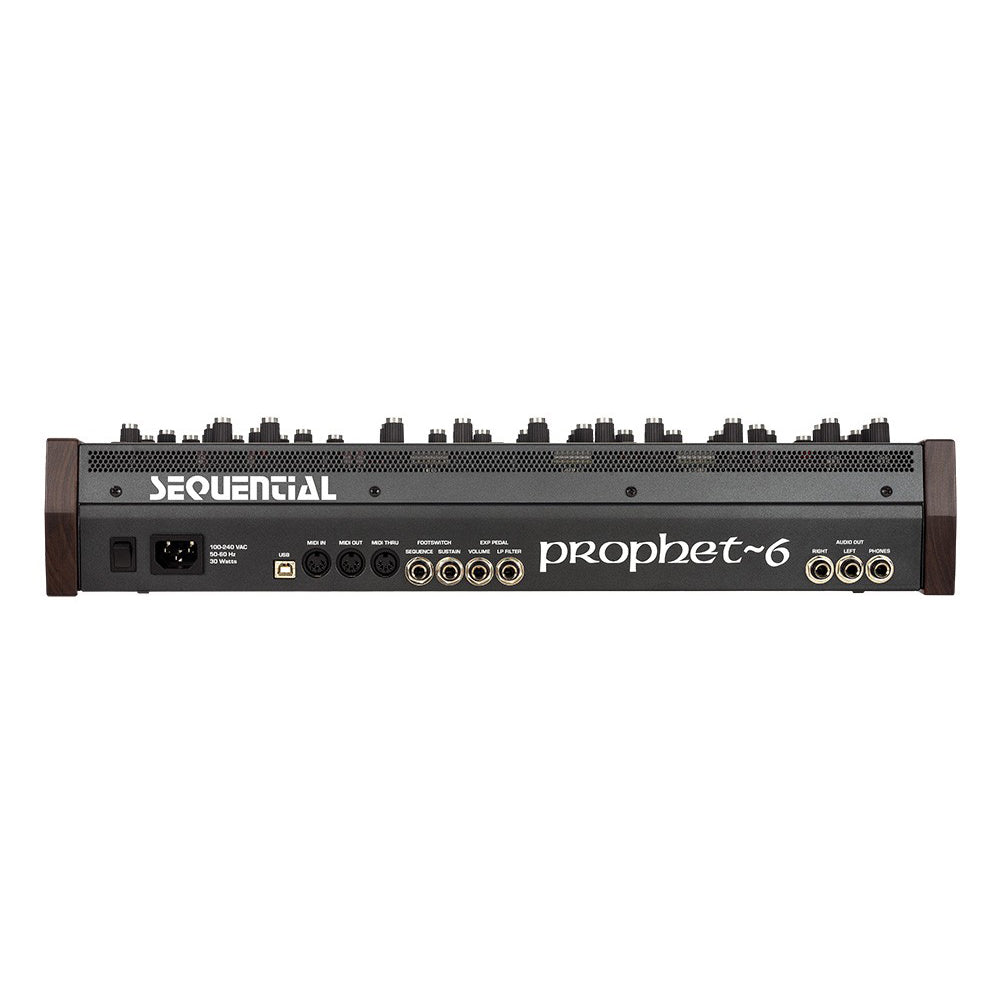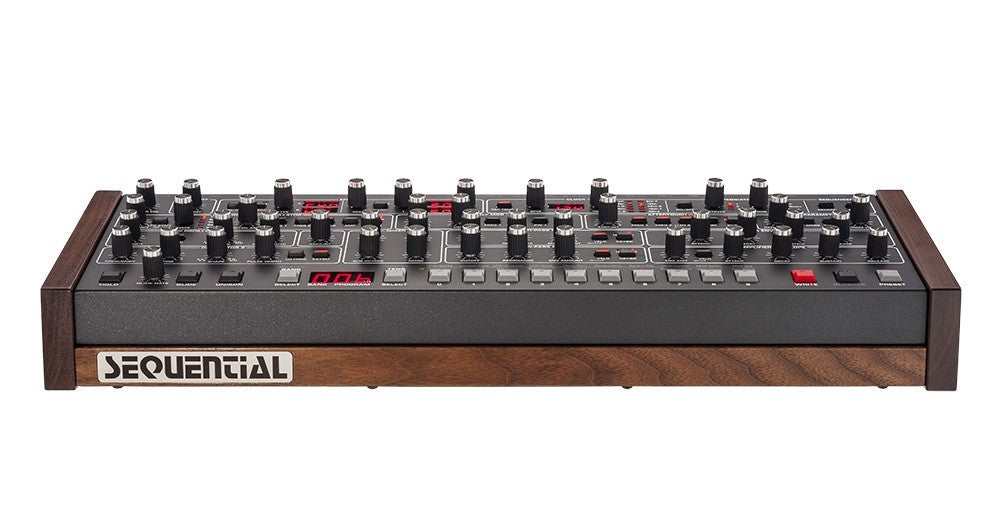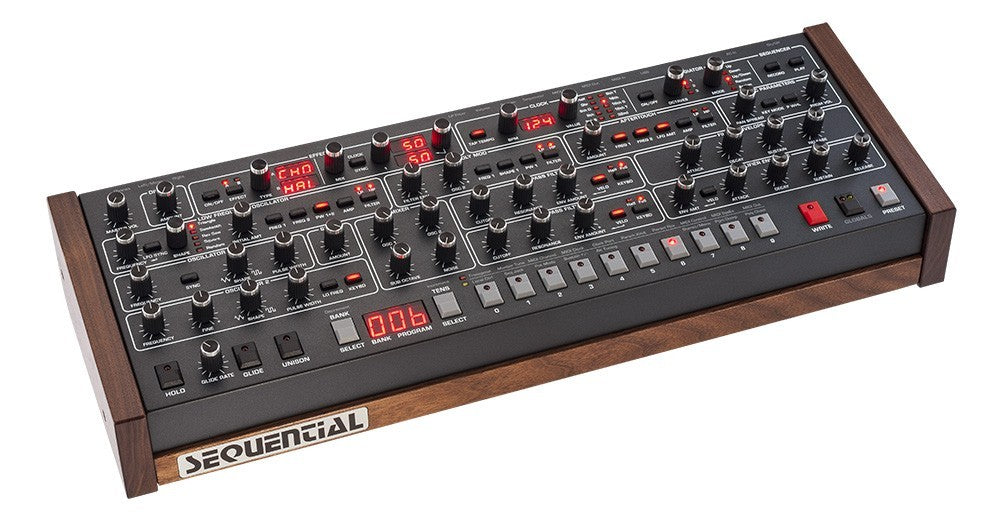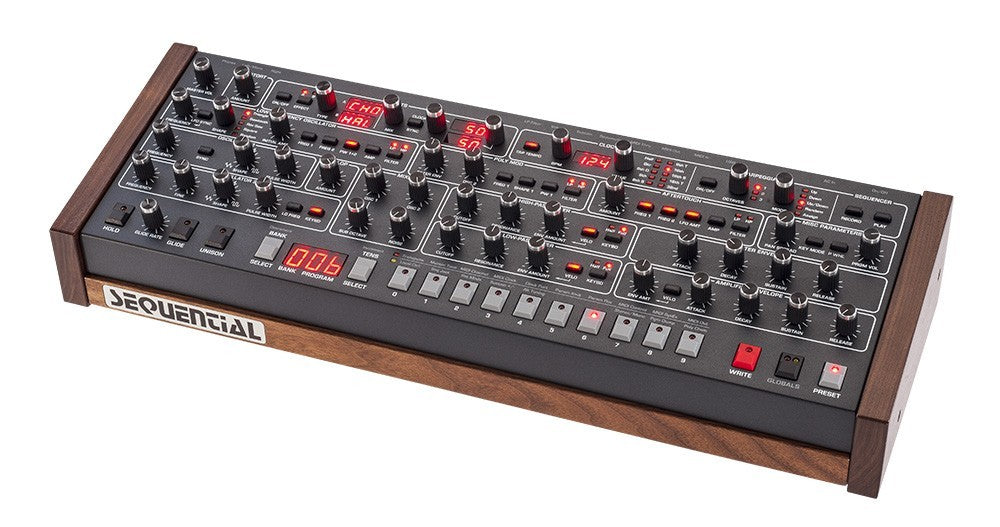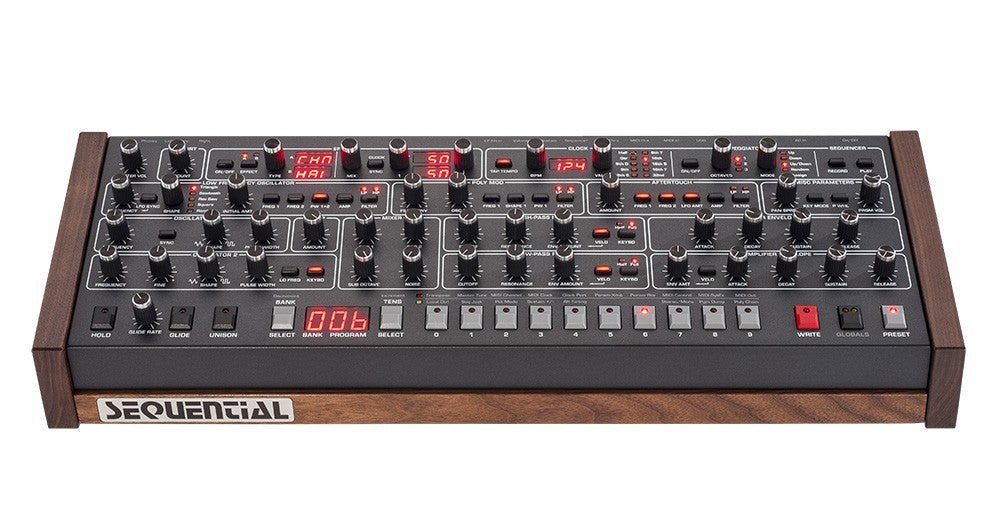 The Sequential Prophet-6 desktop module is every bit as powerful and easy to use as its counterpart, the Prophet-6 keyboard. The module has all of the same controls as the keyboard version and provides the same immediacy and easy of use with absolutely no menu diving. As with the Prophet-6 keyboard all parameters are at your fingertips, with full-size knobs and switches and a comfortable, intuitive layout.
How does it sound? Awesome, just like the keyboard, because on the inside it's exactly the same: the same analog signal path with discrete VCOs and VCFs, the same high-quality digital effects, the same classic sound that has been earning raves from customers and reviewers alike.
Vintage with a modern twist
Sequential Prophet-6 is Dave Smith's tribute to the polysynth that started it all: Sequential Circuits Prophet-5. But it's not simply a reissue of a classic; rather, as Dave puts it, 'It's the result of our effort to build the most awesome-sounding, modern analog polysynth possible.' Prophet-6 takes the best qualities of the original Prophet-5 — true voltage-controlled oscillators, filters and amplifiers — and adds enhancements such as studio-quality effects, a polyphonic step sequencer, an arpeggiator and more. The result is pure, unadulterated analog tone with the stability and reliability of a state-of-the-art modern synth.
Classic tone, classic vibe
Central to the warm, punchy sound of Prophet-6 are its two newly-designed, discrete voltage-controlled oscillators (plus sub-oscillator) per voice. Continuously variable waveshapes provide the tonal palette with triangle, sawtooth and variable-width pulse waves. There are two discrete filters per voice: a four-pole resonant low pass inspired by the original Prophet-5 filter and a two-pole resonant high pass filter. Voltage-controlled amplifiers complete the all-analog signal path.
Dual effects
The dual effects section provides studio-quality reverbs, delays (standard and BBD), chorus and phase shifter. While the effects themselves are digital, with 24-bit, 48 kHz resolution, a true bypass maintains a full analog signal path. There's also an independent stereo distortion effect, which is 100% analog.
Poly mod and poly step sequencing
Also present from its classic predecessor is a poly mod section, with enhancements. True to the original, modulation sources are filter envelope and oscillator 2 (both with bi-polar control). Destinations include oscillator 1 frequency, oscillator 1 shape, oscillator 1 pulse width, low-pass filter cutoff, and high-pass filter cutoff. Another welcome reprise is unison mode, which features configurable voice count (1-6 voices) and key modes. The polyphonic step sequencer allows up to 64 steps and up to 6 notes per step. You can create sequences polyphonically, with rests, and sync to an external MIDI clock. The full-featured arpeggiator can be synced to external MIDI clock as well.
MPE support
Support for MIDI Polyphonic Expression (MPE) enables Prophet-6 to respond to MPE-driven controllers such as LinnStrument, Expressive E Osmose, Roli Seaboard series and others.
Vintage mode
Vintage mode gives Prophet-6 a looser, more organic sound that emulates the behavior of vintage synthesizers where the behavior of individual oscillators, filters and envelopes vary from voice to voice.
Easy to program
The knob-per-function front panel offers instant access to virtually all Prophet-6 functions. Included are 500 permanent factory programs in 10 banks of 100 programs. In addition to these, you can create and save up to 500 user programs of your own. Toggling off the preset button enables live panel mode, in which the sound of the Prophet-6 switches to the current settings of its knobs and switches. In this state, what you see is what you hear.
Easy to play
All of this awe-inspiring sound is packed into a desktop module that's small enough to fit in a backpack. It's an ideal combination of portability and power for the project studio or the gigging musician.
Poly chain for more polyphony
Any combination of two Prophet-6 modules or keyboards can be put into poly chain mode for 12-voice polyphony.
SKU
DSI-PROPHET6M
Vendor
Sequential
Analog Digital
Analog
Built In Speakers
No
Key Num
None
Midi
In, Out, Thru, and USB
Mono Poly
Polyphonic
Mpn
DSI-1600
Product Unique Features
Support for MIDI Polyphonic Expression (MPE) control messages
Vintage mode for looser, more organic sound
Arpeggiator
Yes
Audio File Playback
No
Control Connections
Low-pass filter cutoff expression pedal input
Volume expression pedal input
Sustain footswitch input
Sequencer start/stop footswitch input
Effects
Stereo analog distortion
Reverb
Delay
Chorus
Phase shifter
Audio Outputs
Left/mono and right audio outputs (2 x 1/4" phone jack)
Headphone output (stereo, 1/4" phone jack)
Key Action
n/a
Oscillators per Voice
2 plus Sub
Product Weight
13 lbs.
Programs/Presets
6 voices / 500 user and 500 factory programs in 10 banks of 100 programs each
Sampling
No
Sequencer
Polyphonic step sequencer with up to 64 steps and rests
Speakers
n/a
USB Port (to Host)
MIDI;System Updates;Editor/Librarian/Patch Manager
Voices of Polyphony
6
Width
21.25"
Depth
7.43"
Height
4.4"
Dave Smith Instruments Limited Warranty
Dave Smith Instruments warrants that its products will be free from defects in materials and/or workmanship for one (1) year from the date of purchase.
Please register your product online at at the Dave Smith Instruments website to establish the date of purchase. This is not a requirement for warranty service, but it will help expedite the warranty service process.
Please contact a Dave Smith Instruments support representative to determine the best course of action for getting your product repaired. For your own protection, please do not return any product to Dave Smith Instruments without a return authorization (RA) number.
If you need to return your instrument for repair, you are responsible for getting it to Dave Smith Instruments. It is highly recommended that you insure your shipment and pack it in the original packaging. Damage resulting from shipping a product with insufficient packaging is not covered by this warranty.
Standard Shipping