Skip product carousel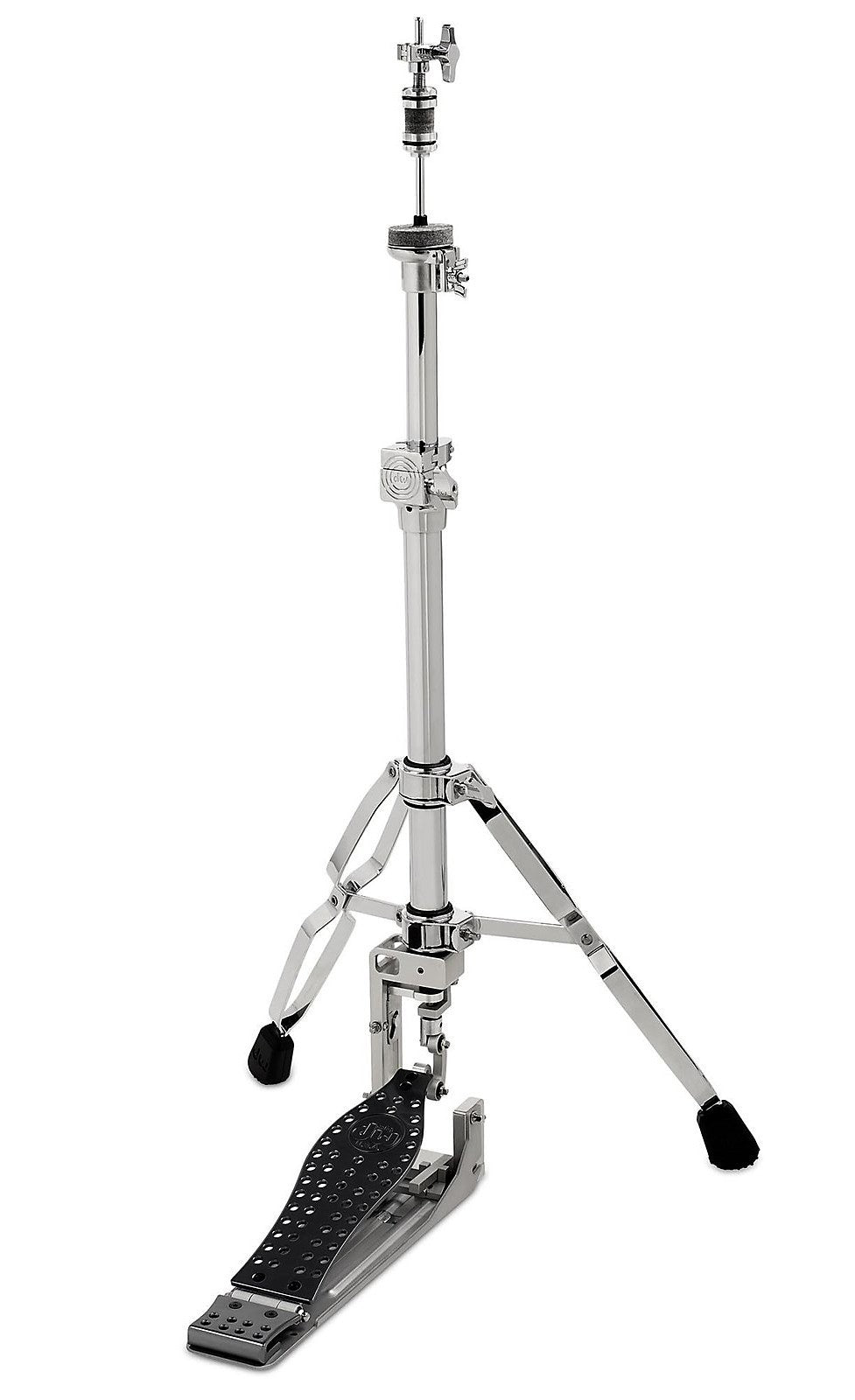 Drum Workshop Machined Direct Drive 2-Leg Hi-Hat Stand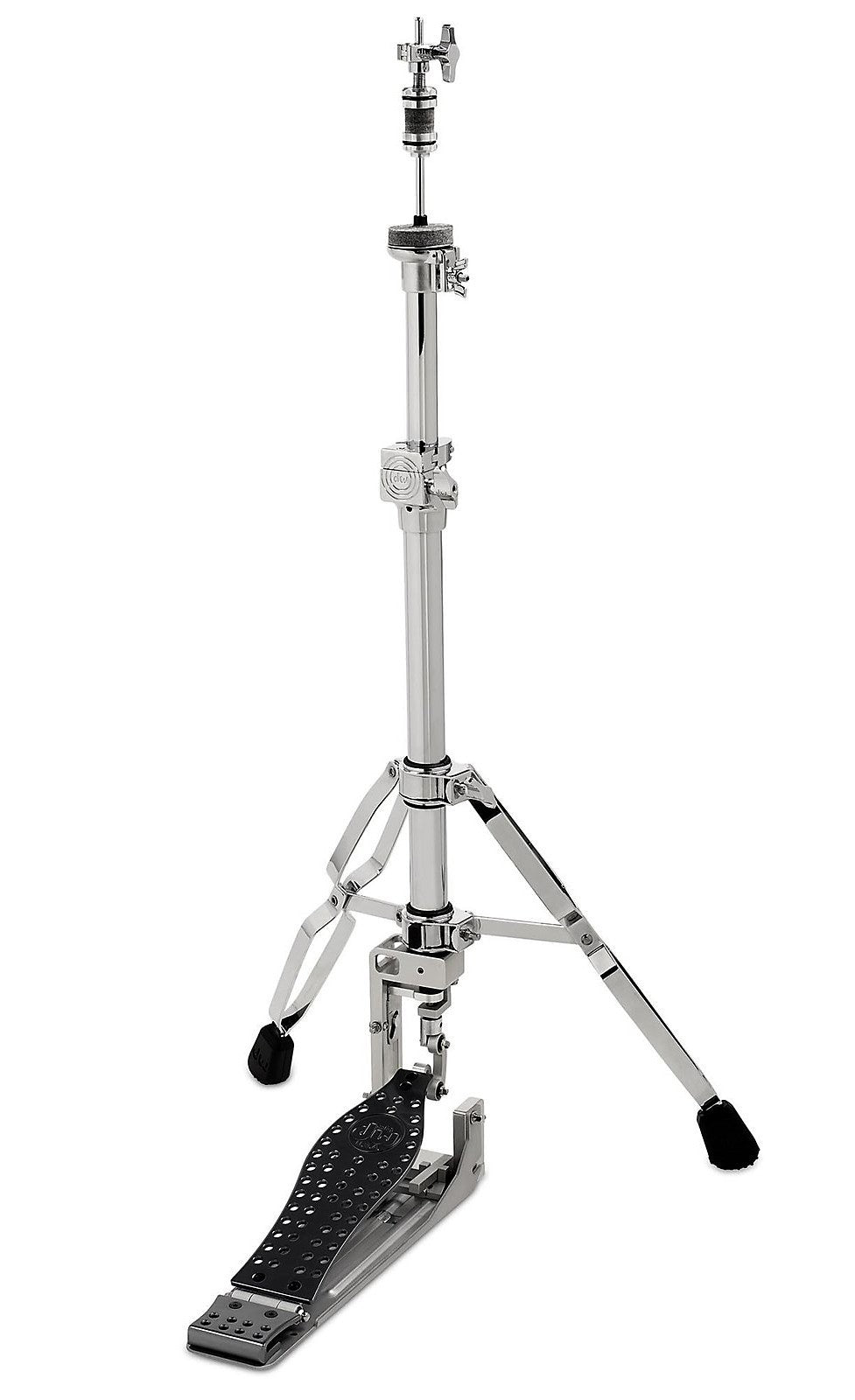 Drum Workshop Machined Direct Drive 2-Leg Hi-Hat Stand
MDD (Machined Direct Drive) 2-Legged Hi-Hat Stand and Pedal
A perfect companion to MDD bass drum pedals, these precisely Machined Direct-Pull hi-hats feature a host of patented features, adjustments and cutting edge technology. From a newly-designed One-Touch Clutch down to a machined high-grade aluminum perforated pedal plate, these hi-hats are engineered to provide drummers with smooth, responsive action and road-ready dependability.
One-Touch Clutch allows you to adjust cymbal tension with a single turn. New V-clamp grips hi-hat rod like never before
Offset Cymbal Seat Adjustment for quick and easy bottom cymbal angle adjustment
VERT (Vertical Spring Tension Adjustment) is a revolutionary machined slider that controls overall spring tension
With Direct-Pull System with Selectable Action you choose direct or "floating" feel to suit all styles of playing
High-grade solid Machined Aluminum Linkage matches direct-drive, Footboard Height Adjustment so you can match heights
Retractable Spurs for traction on carpeted surfaces
Clamp-Lock Base Plate unique design keeps folding base plate securely locked in place
Racing-inspired Perforated Solid Aluminum Footboard is smooth and lightweight
Contoured Heel Plate is sleek and ergonomic
Interlocking Delta Hinge ensures zero lateral movement
| | |
| --- | --- |
| SKU | DW-DWCPMDDHH2 |
| Vendor | Drum Workshop |
| Mpn | DWCPMDDHH2 |
| Manufacturer Part Number (MPN) | DWCPMDDHH2 |
DW Drums Limited Warranty
All drum hardware is covered for a period of one (1) year. Drum Workshop will repair or replace any defective components free of charge with comparable or functionally equivalent parts to the original purchaser upon delivery of the product to an authorized DW Drums dealer. Said defective component/s will become the property of Drum Workshop. Proof of purchase and status as the original purchaser are required for warranty coverage.
Drum Hardware refers to any and all plated metal components consisting of, but not limited to, lugs, counter hoops, tension rods, throw-offs, butt plates, spurs, tom brackets, tom mounts, and other related mounting hardware.
This warranty does not cover:
Drumheads and normal wear and tear.
Any modifications or alterations made to original equipment or factory parts.
Damage caused by neglect, moisture or temperature extremes (including, but not limited to direct sunlight, freezing temperatures, extreme heat and/or direct exposure to the elements).
Mishandling, shipping incidents, or use under other than what may be considered normal playing conditions.
Drums purchased from a source other than an authorized DW Drums retailer.
Any owner other than the original purchaser.
Normal changes in wood grain, fading of color and/or aging of lacquer finish.
Factory installed products not manufactured by DW such as May Internal Microphone Systems and/or other custom installations.
Incidental or consequential damages that arises as the result of a DW product defect.
Warranty claims should be addressed to an authorized DW Drums dealer, along with the original sales receipt. In the event that a dealer is unable to correct a warranty defect, the dealer will contact Drum Workshop for further instructions as to the return of said product to the factory for inspection and repair or replacement. Upon repair or replacement a new warranty will not apply. Rather, the previous warranty will be in effect. No shipments will be accepted without first obtaining a Return Authorization (RA) number. Any and all shipping charges will be the sole responsibility of the purchaser.
This warranty gives the original owner of Drum Workshop products specific legal rights. He or she may also have other rights which vary by state, country or province. These provisions and limited warranty are covered by the laws where the original purchase took place. Drum Workshop, the warrantor under this limited warranty, recognizes that this agreement is enforceable only to the extent and in a manner permitted under applicable laws.
Terms and conditions of this limited warranty are subject to change without notice. All products warranted under this specific coverage will be honored.
Ground shipping is FREE for all orders $99 and up.