Skip product carousel
Price Drop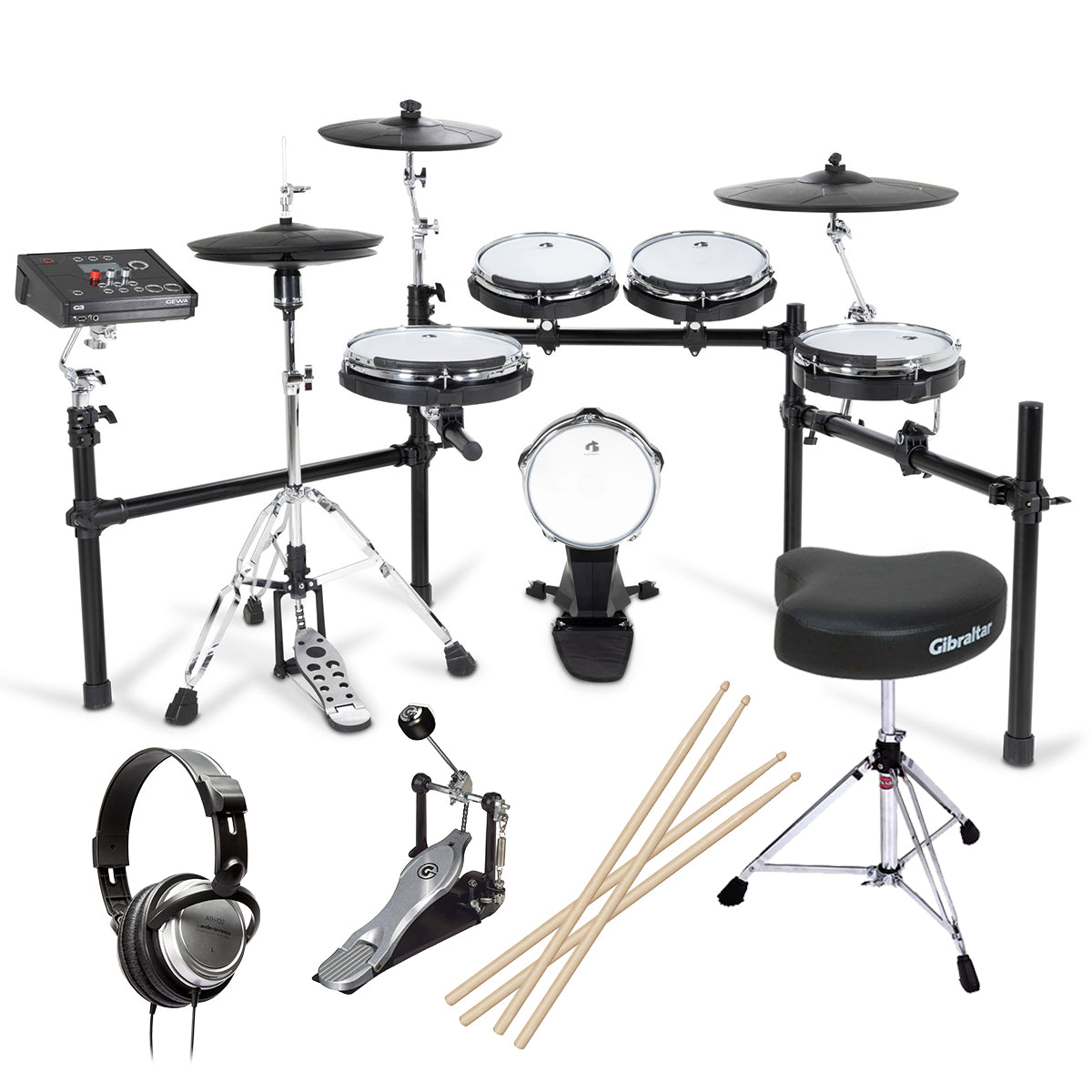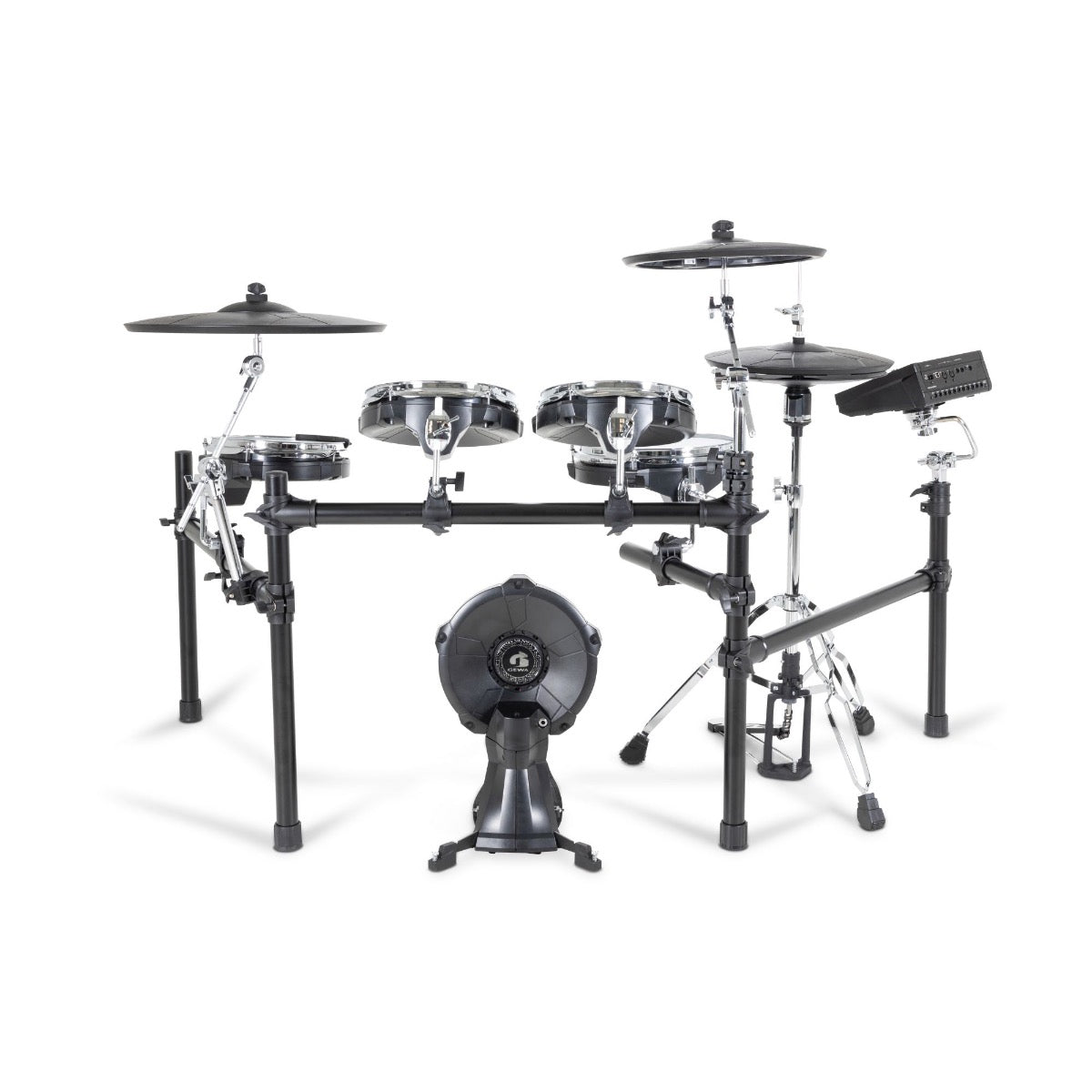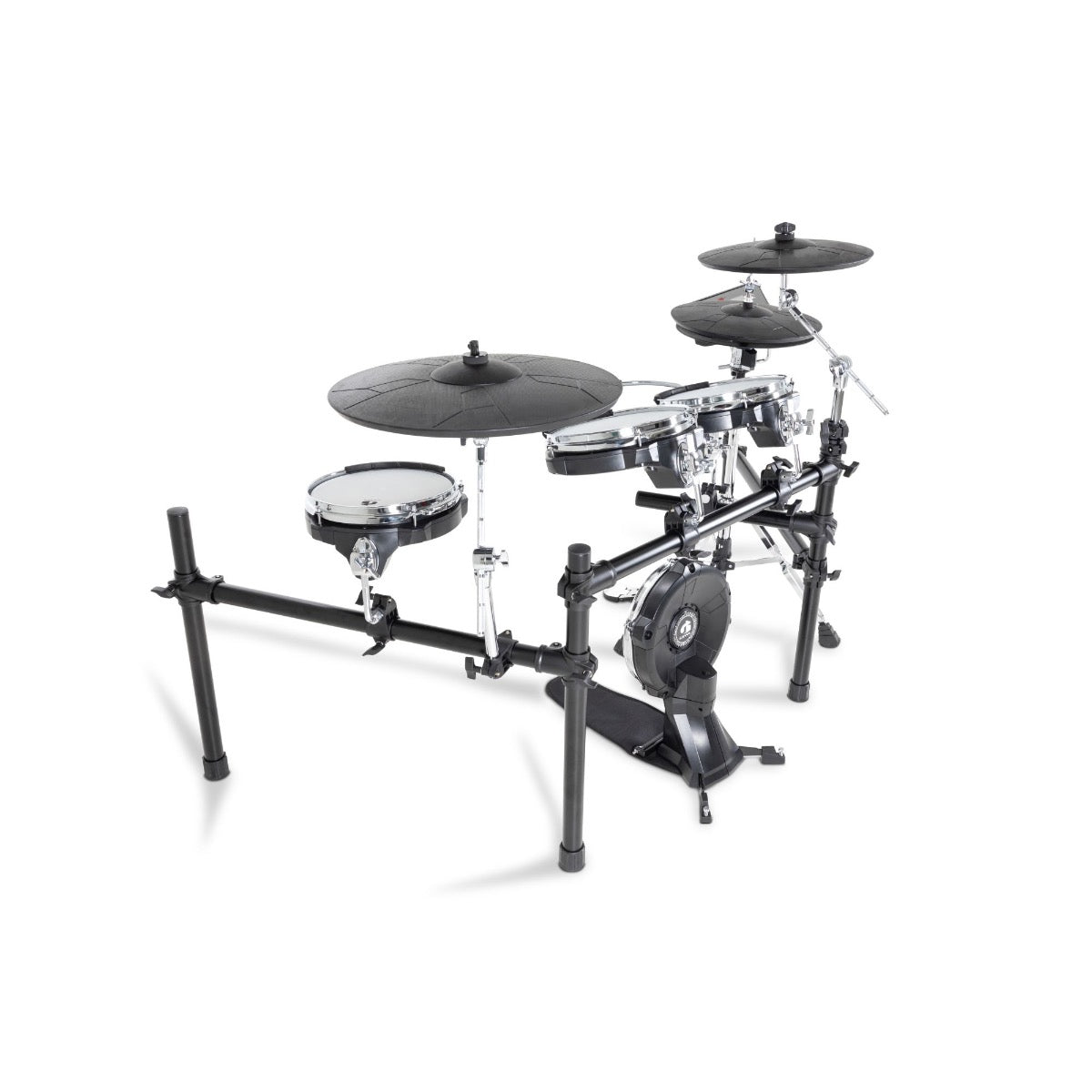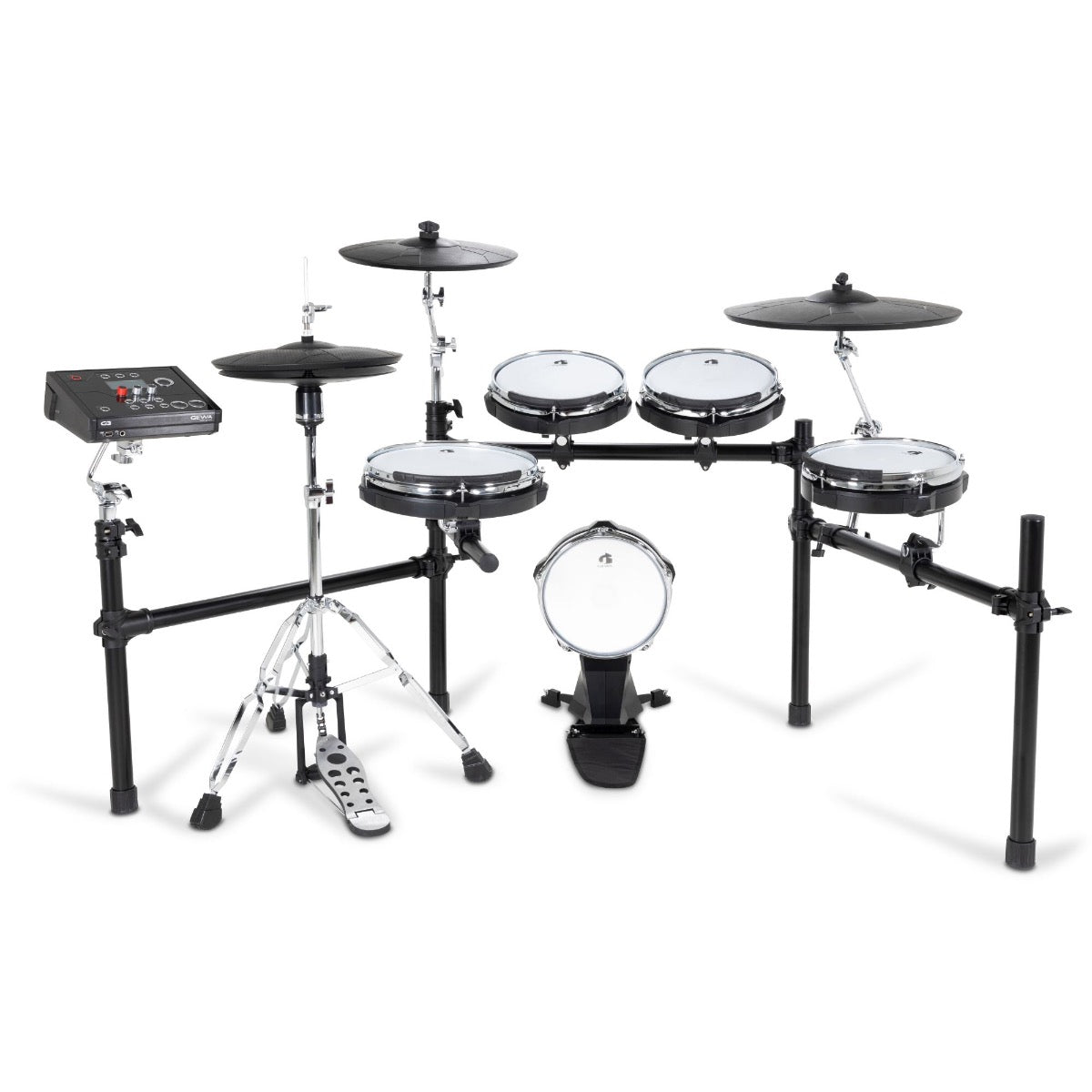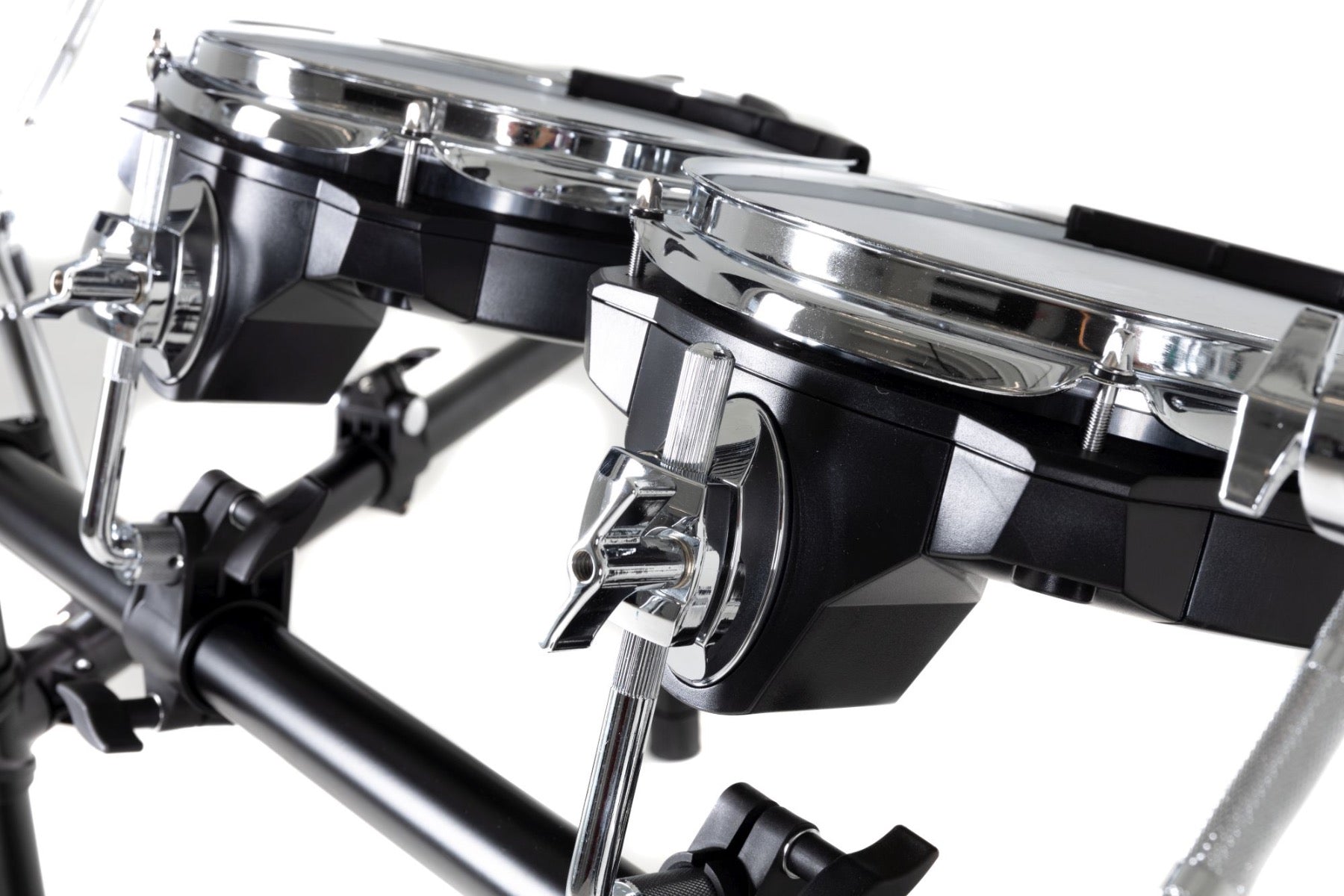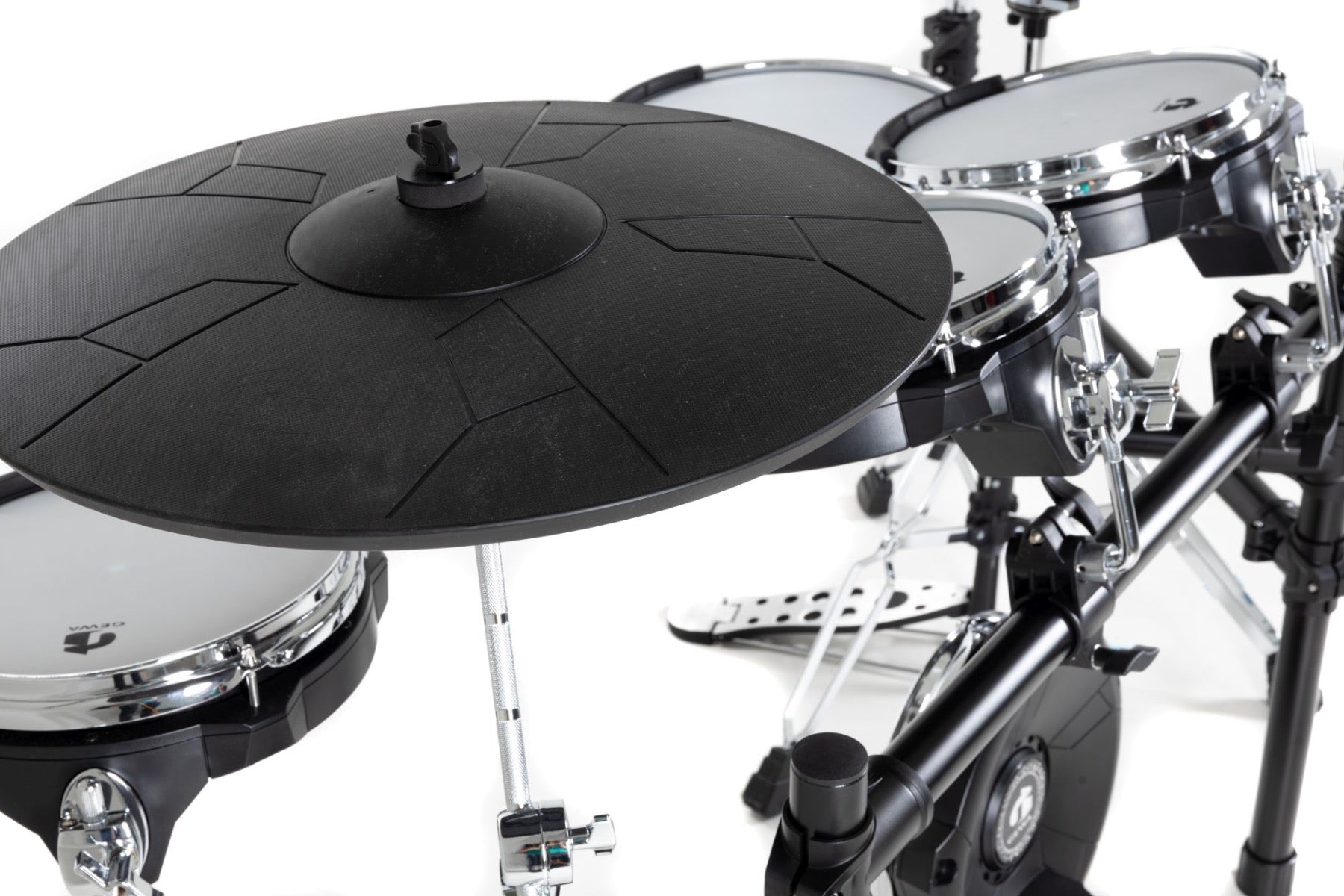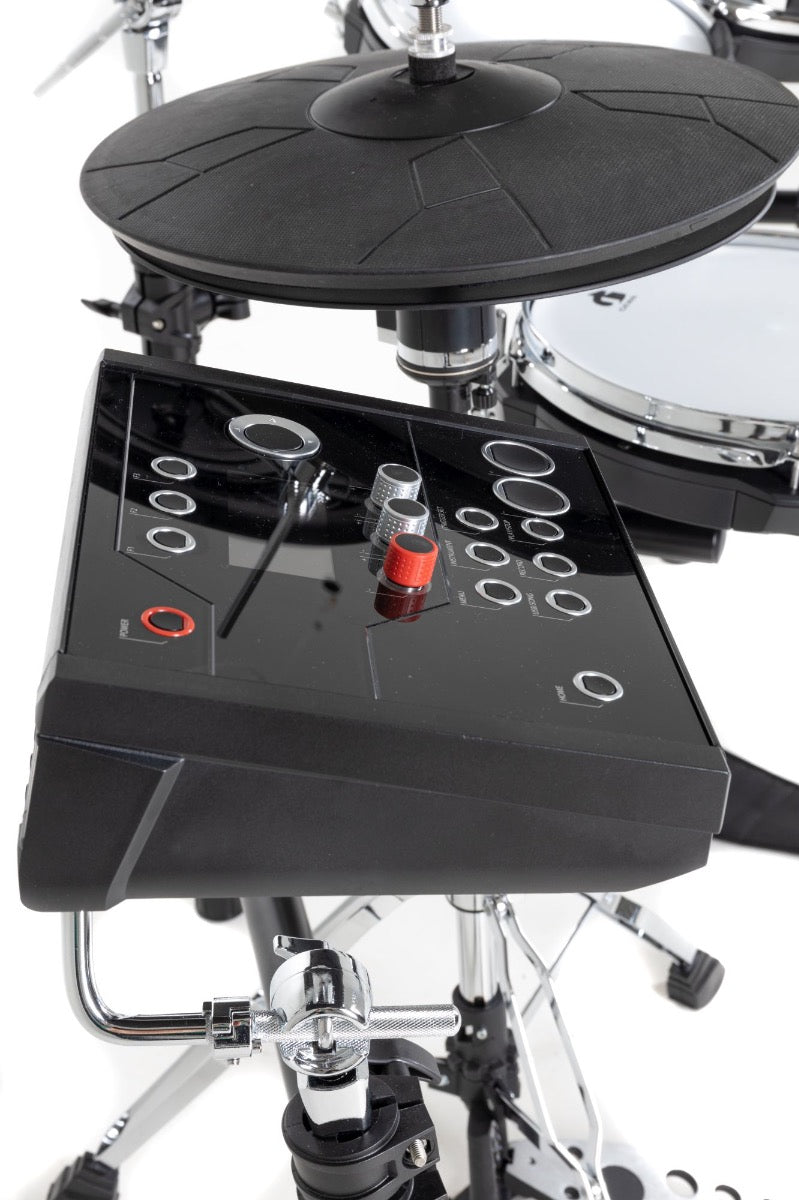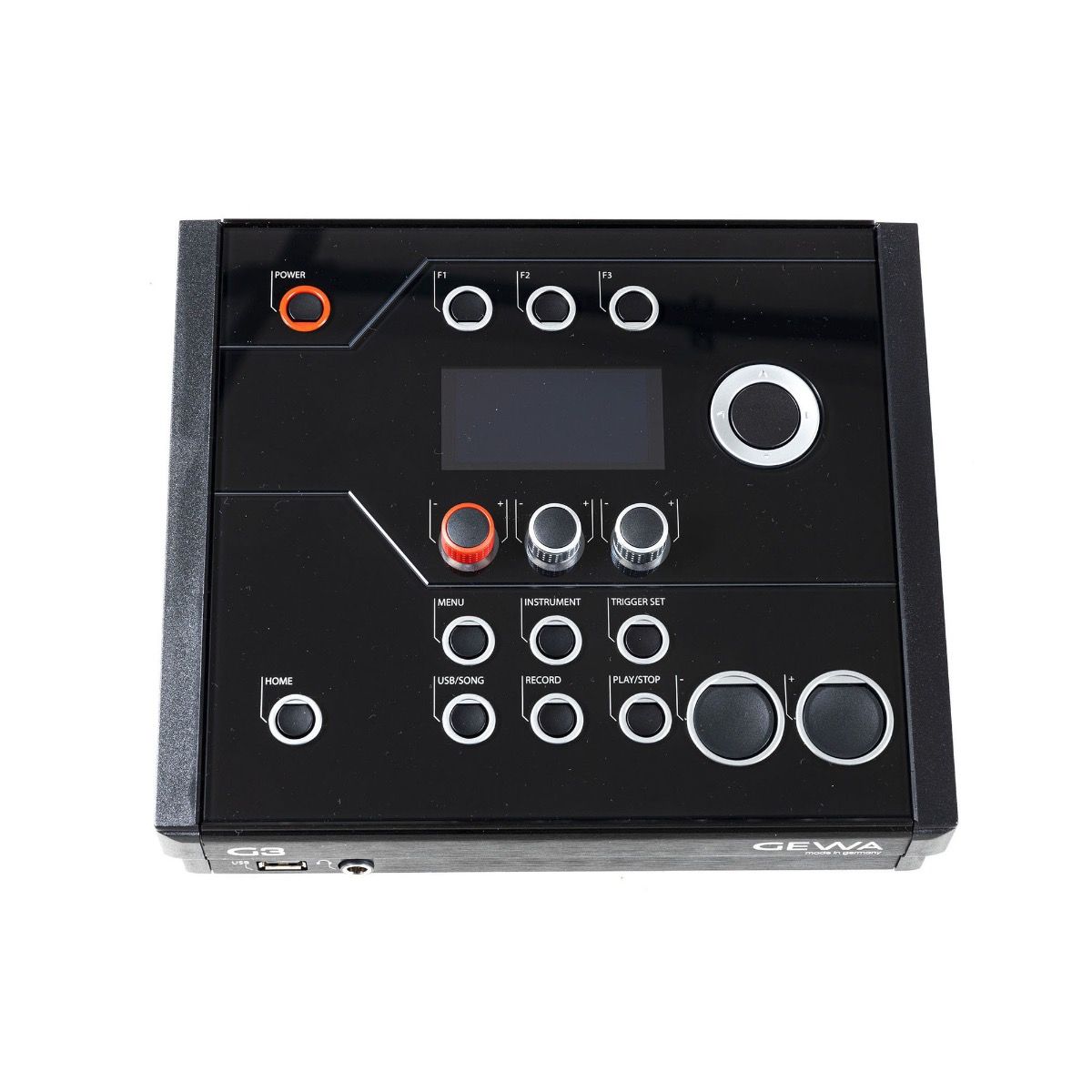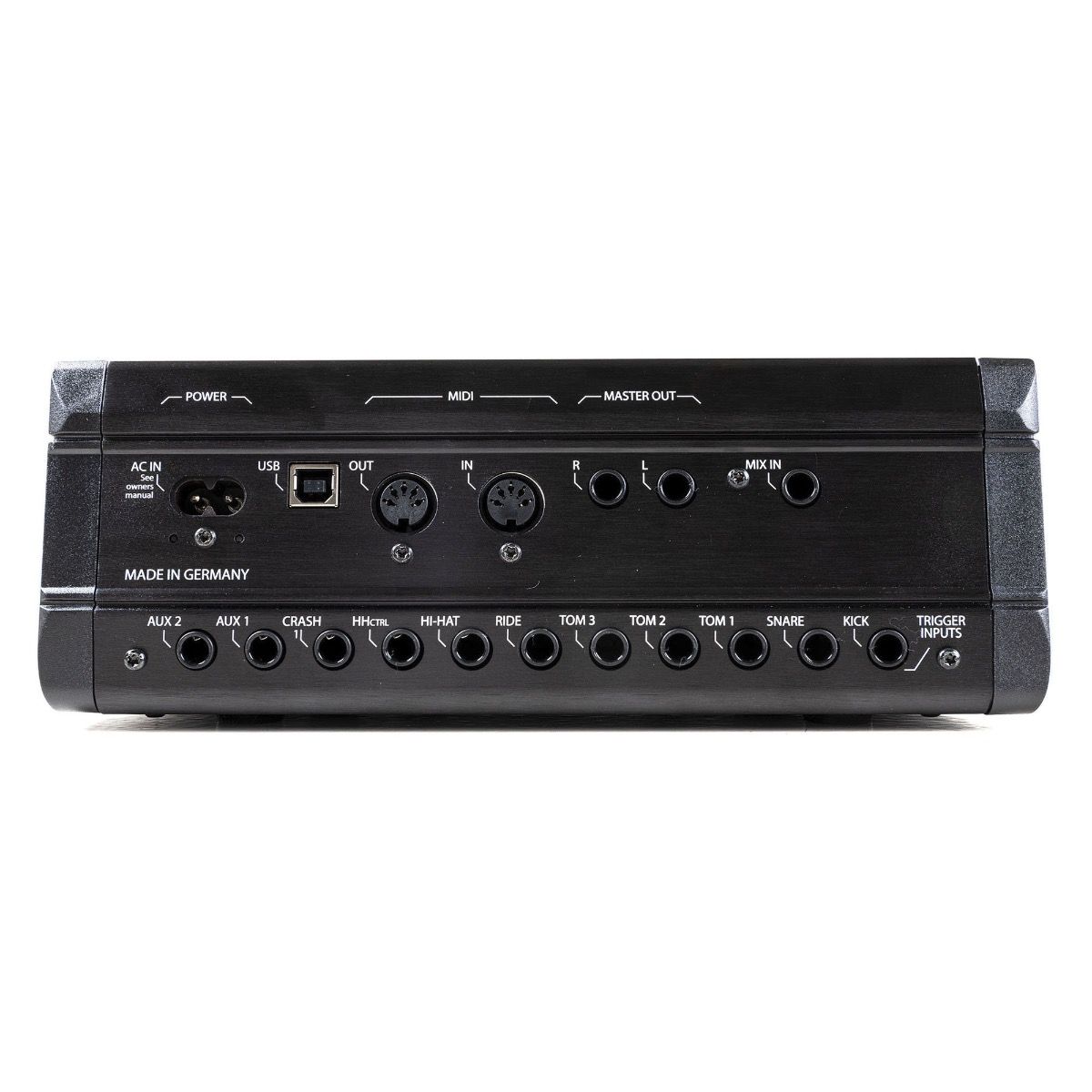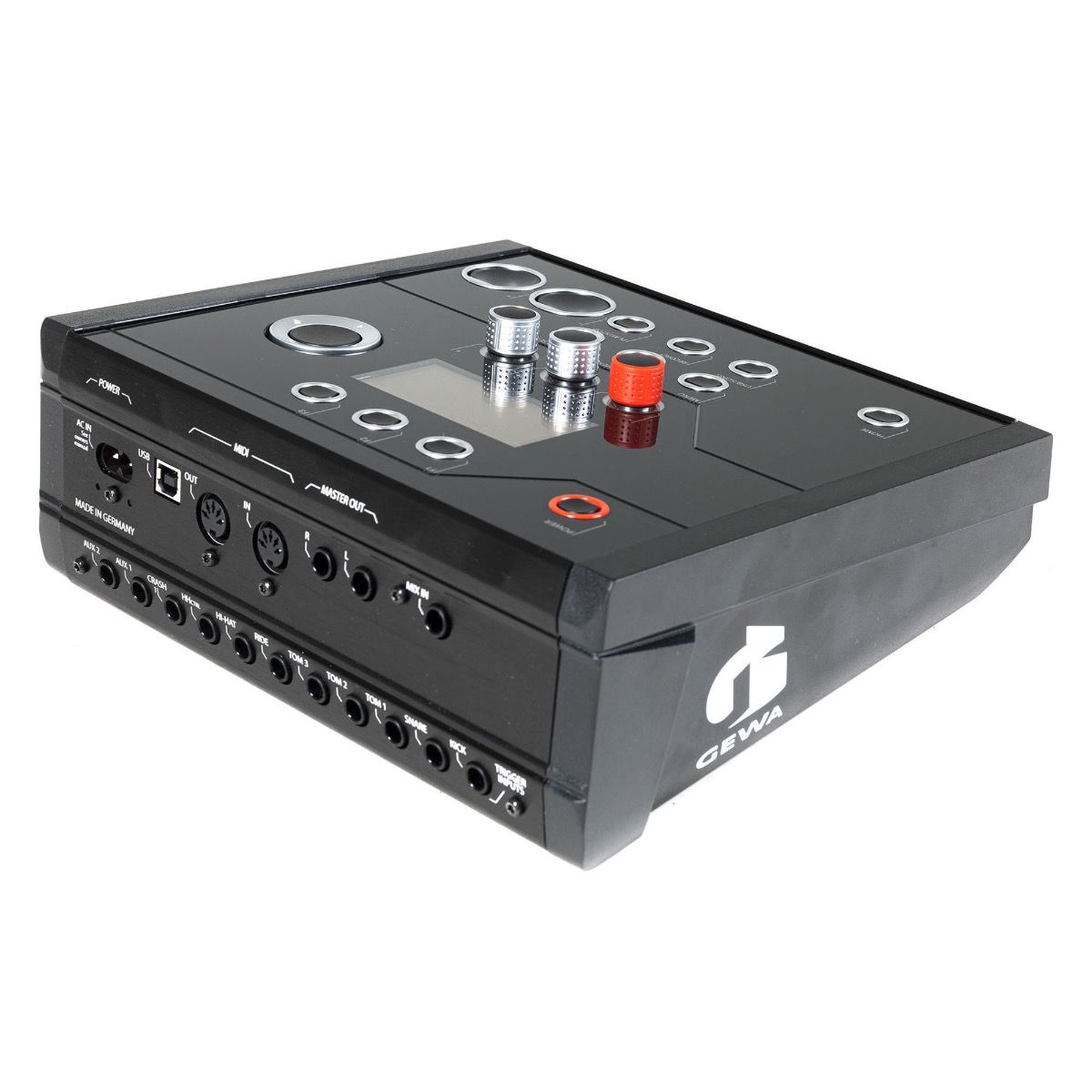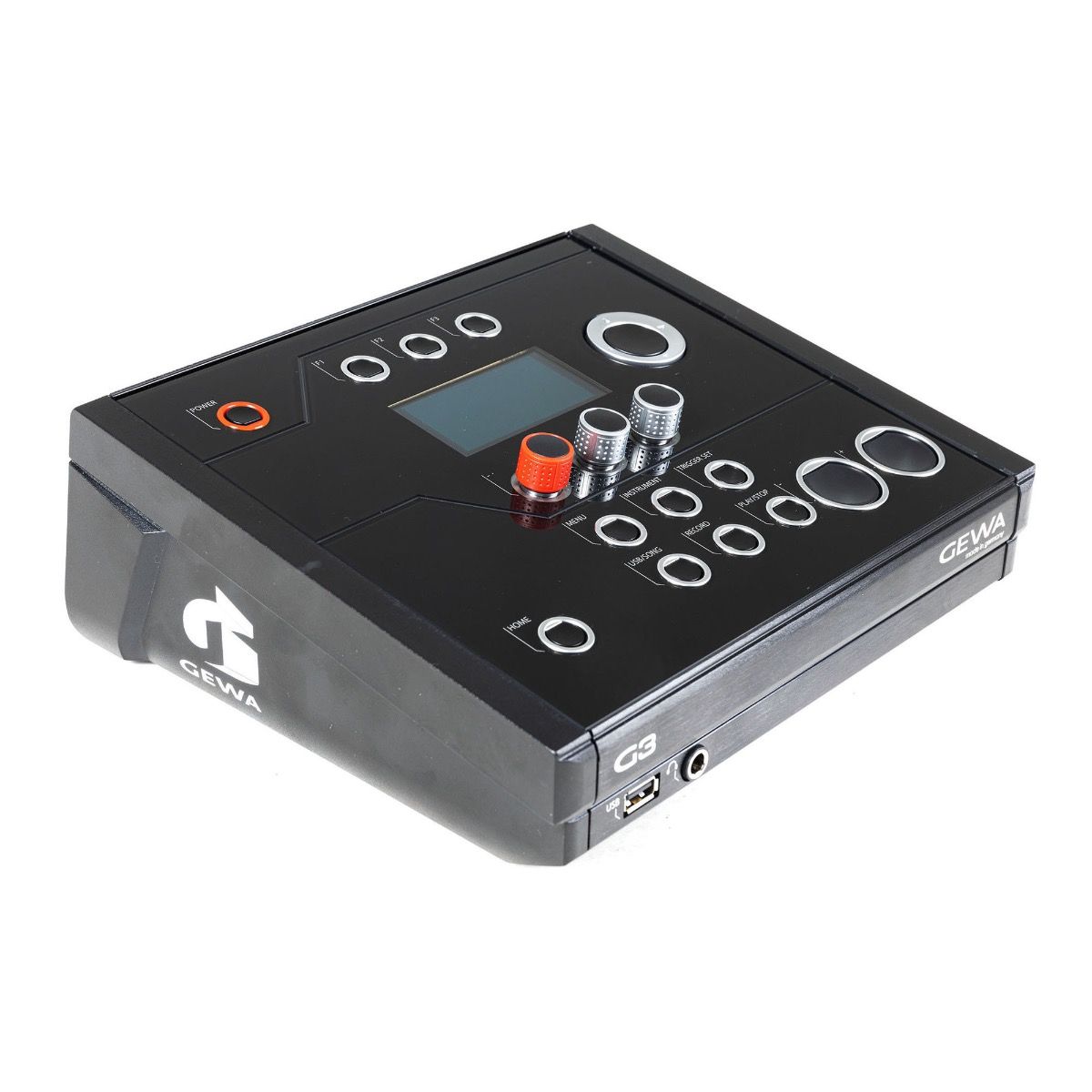 Gewa G3 Studio Electronic Drum Set DRUM ESSENTIALS BUNDLE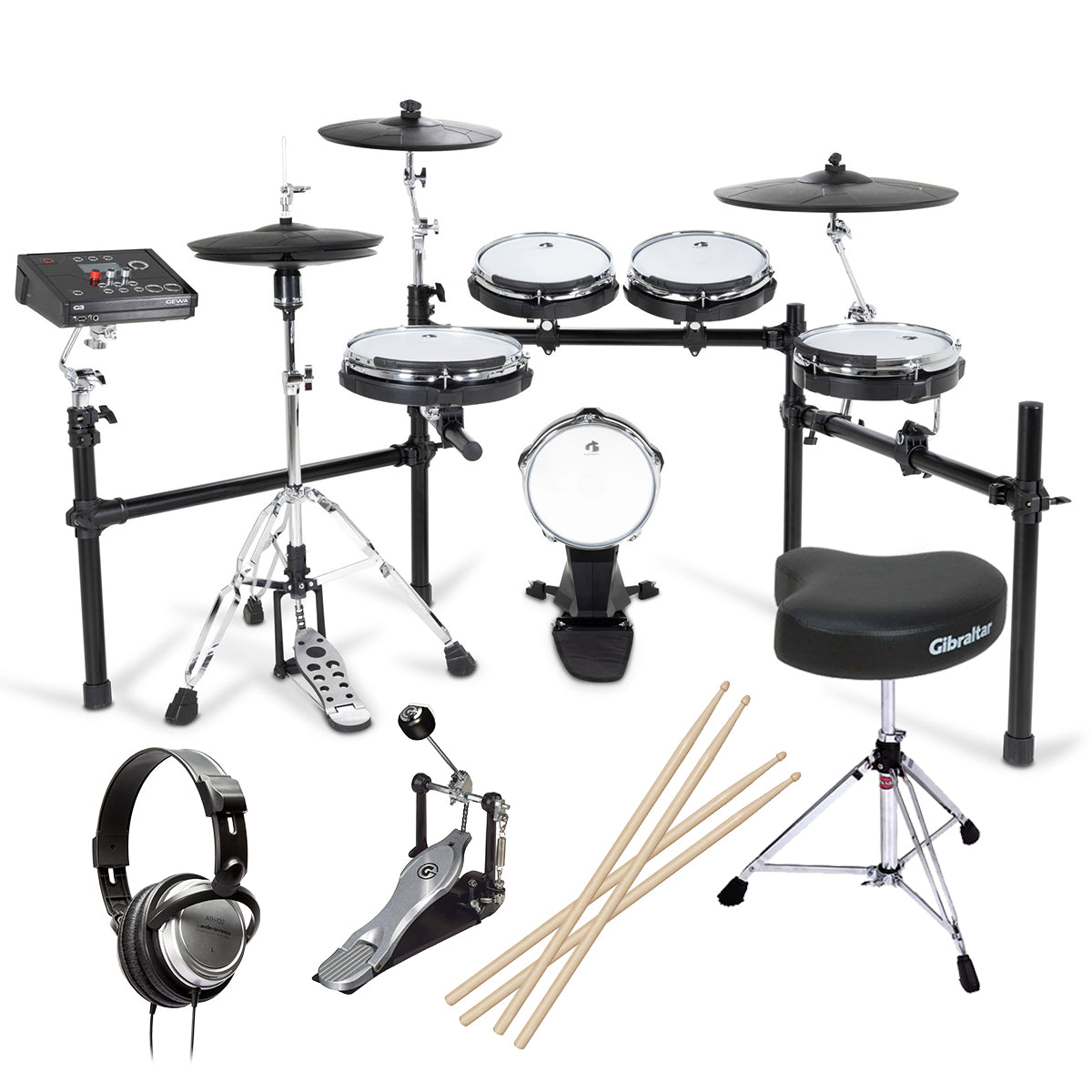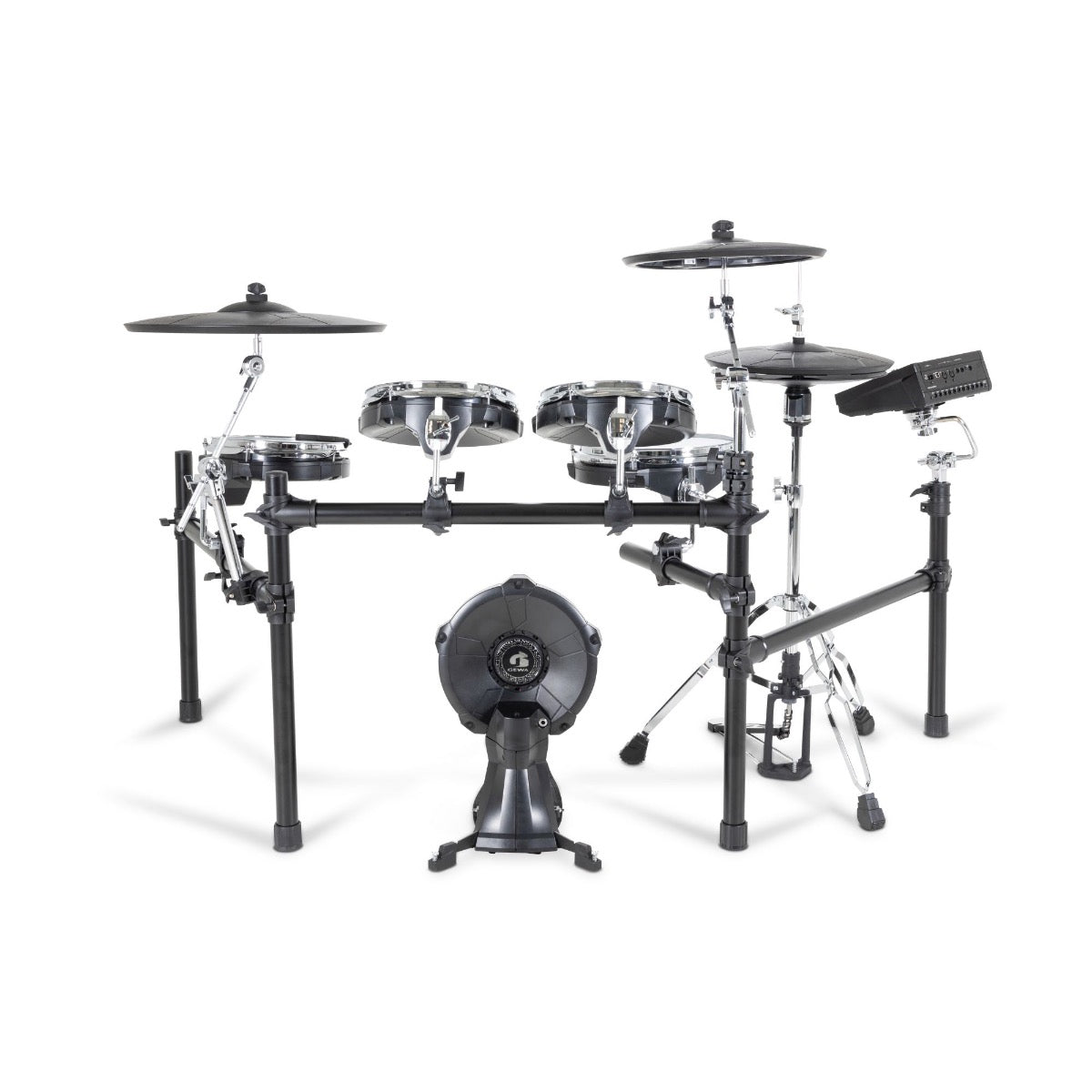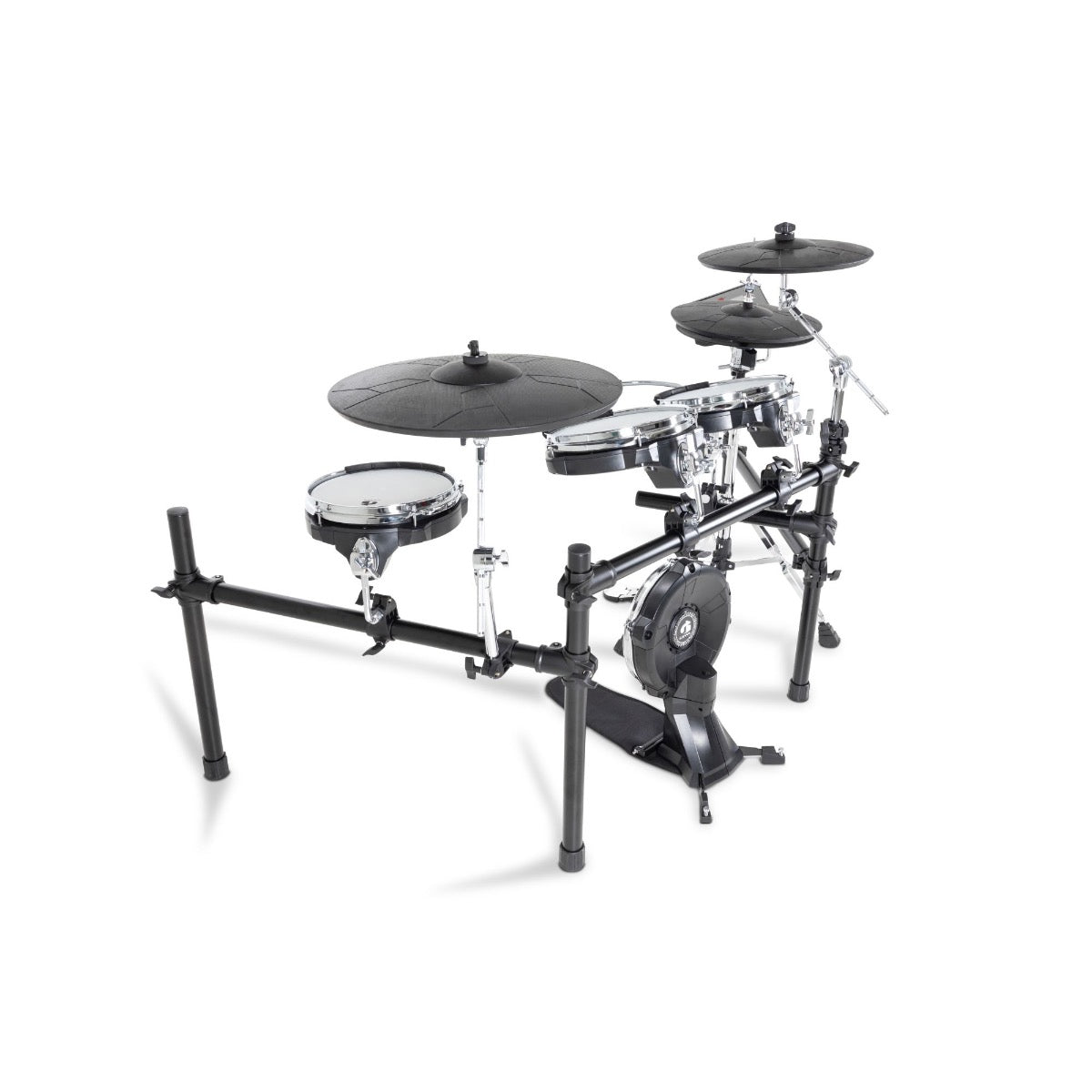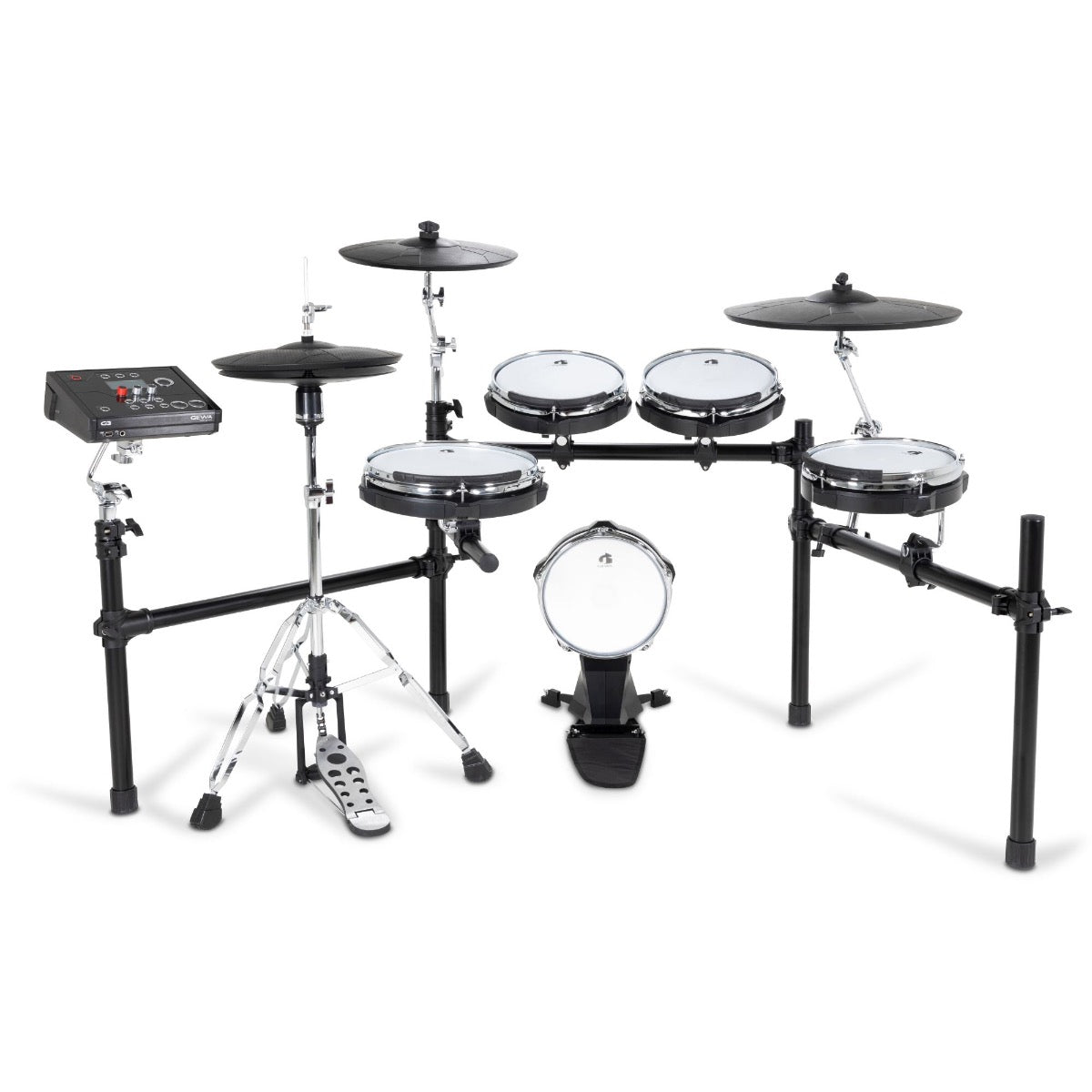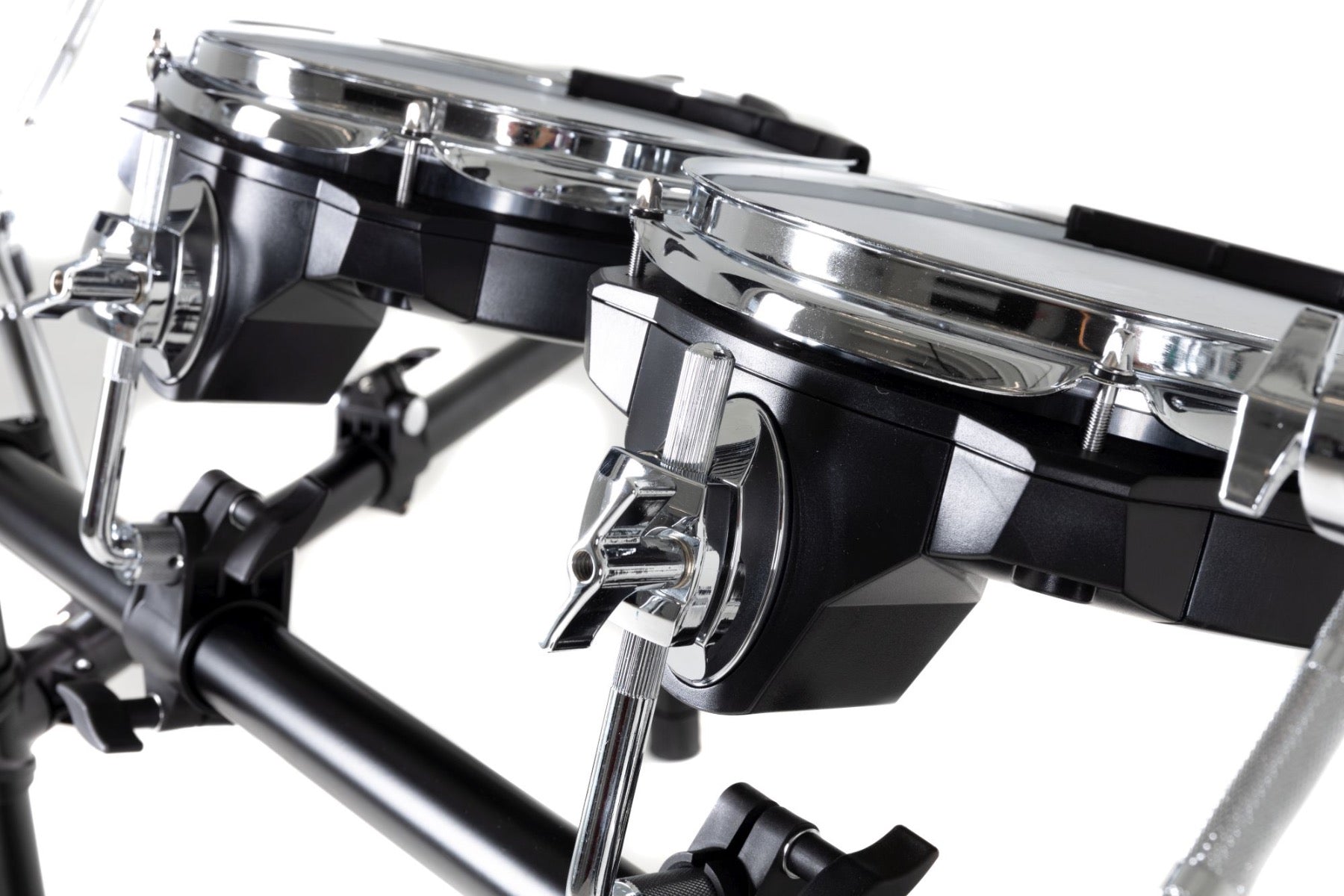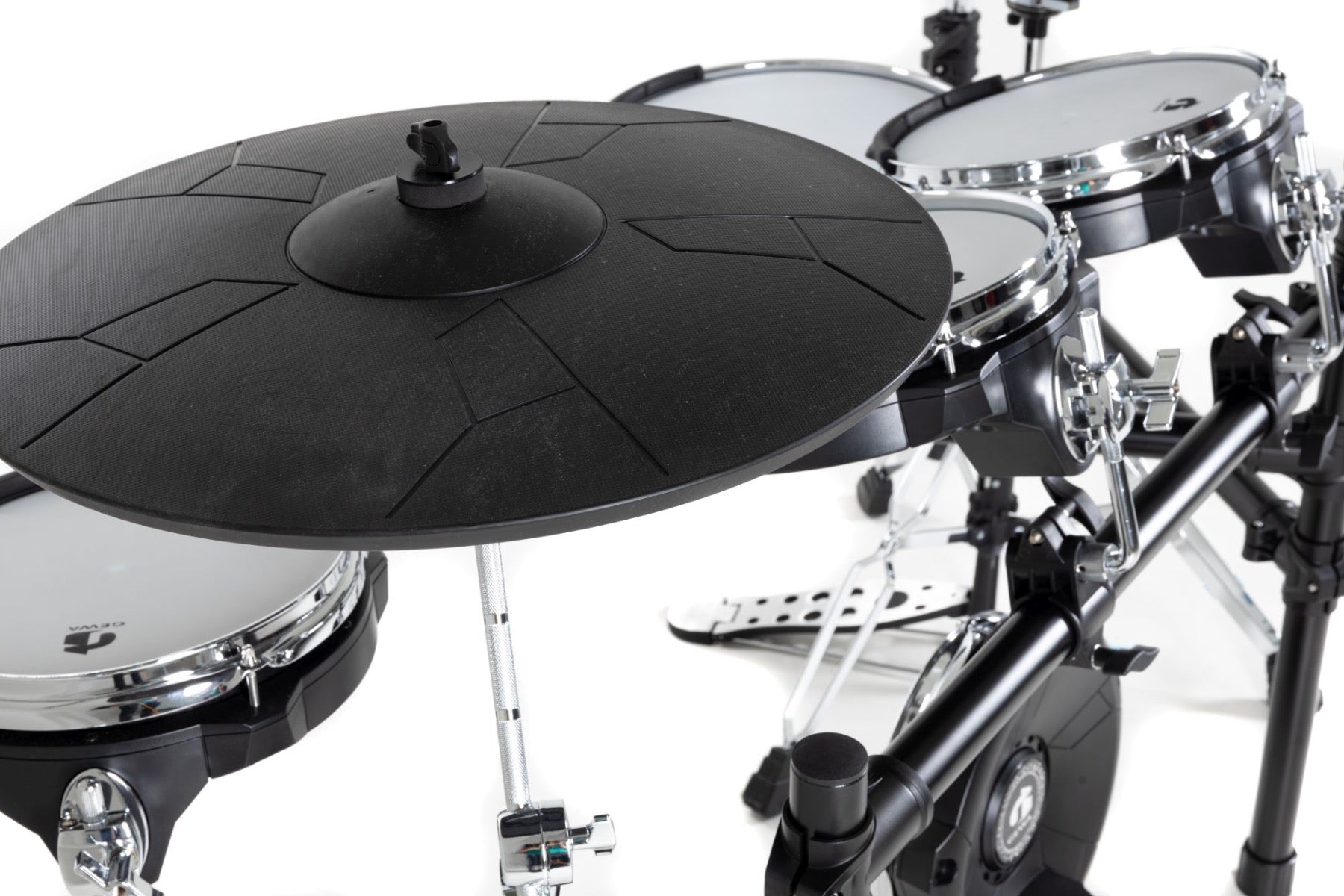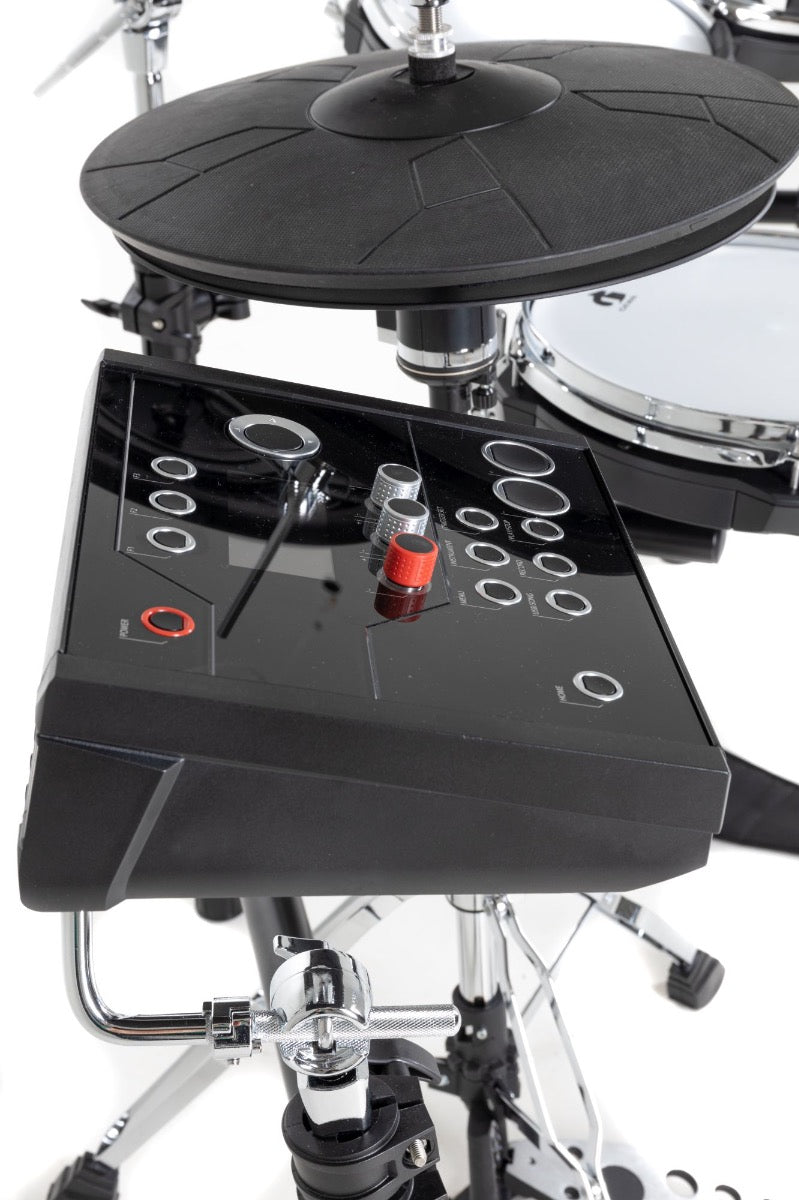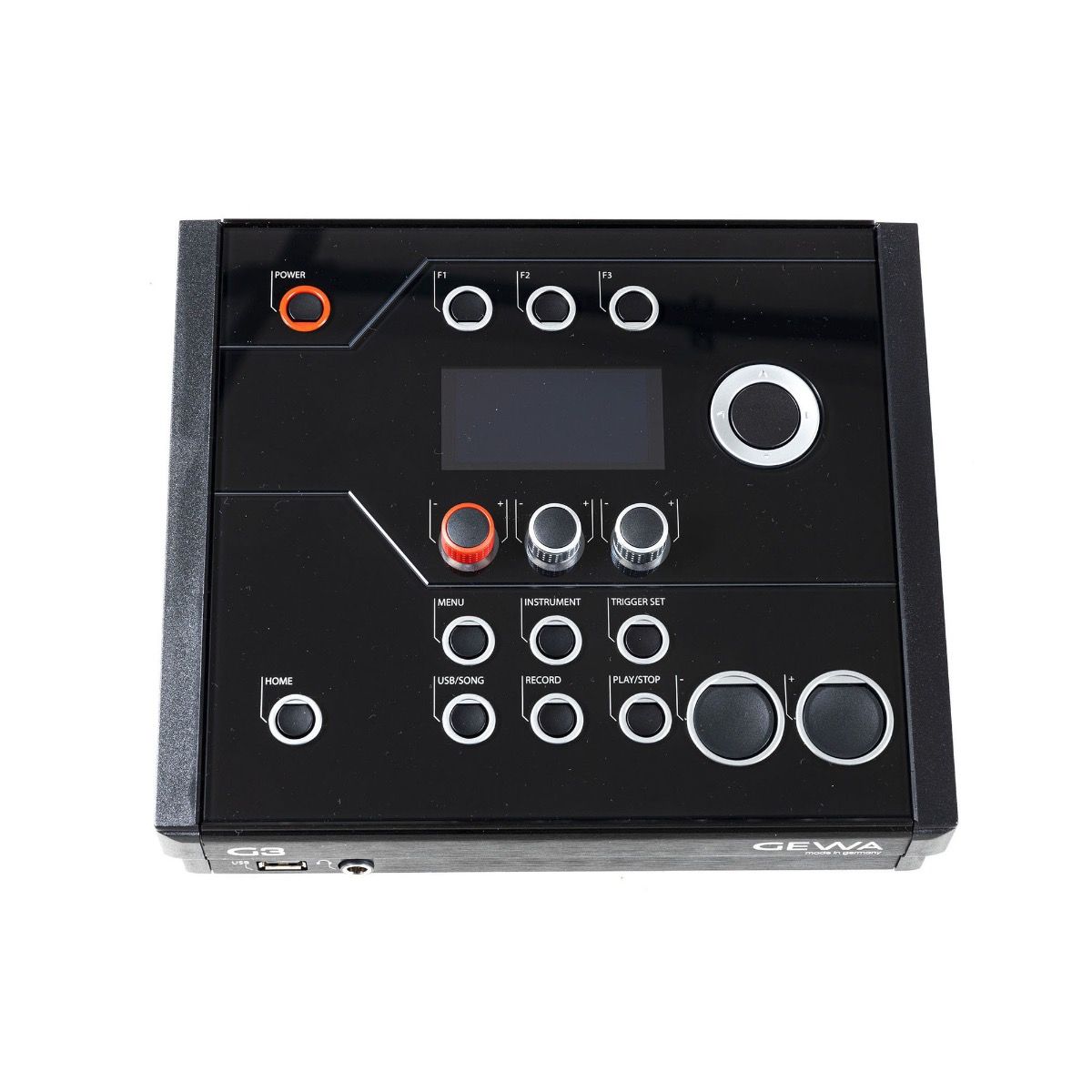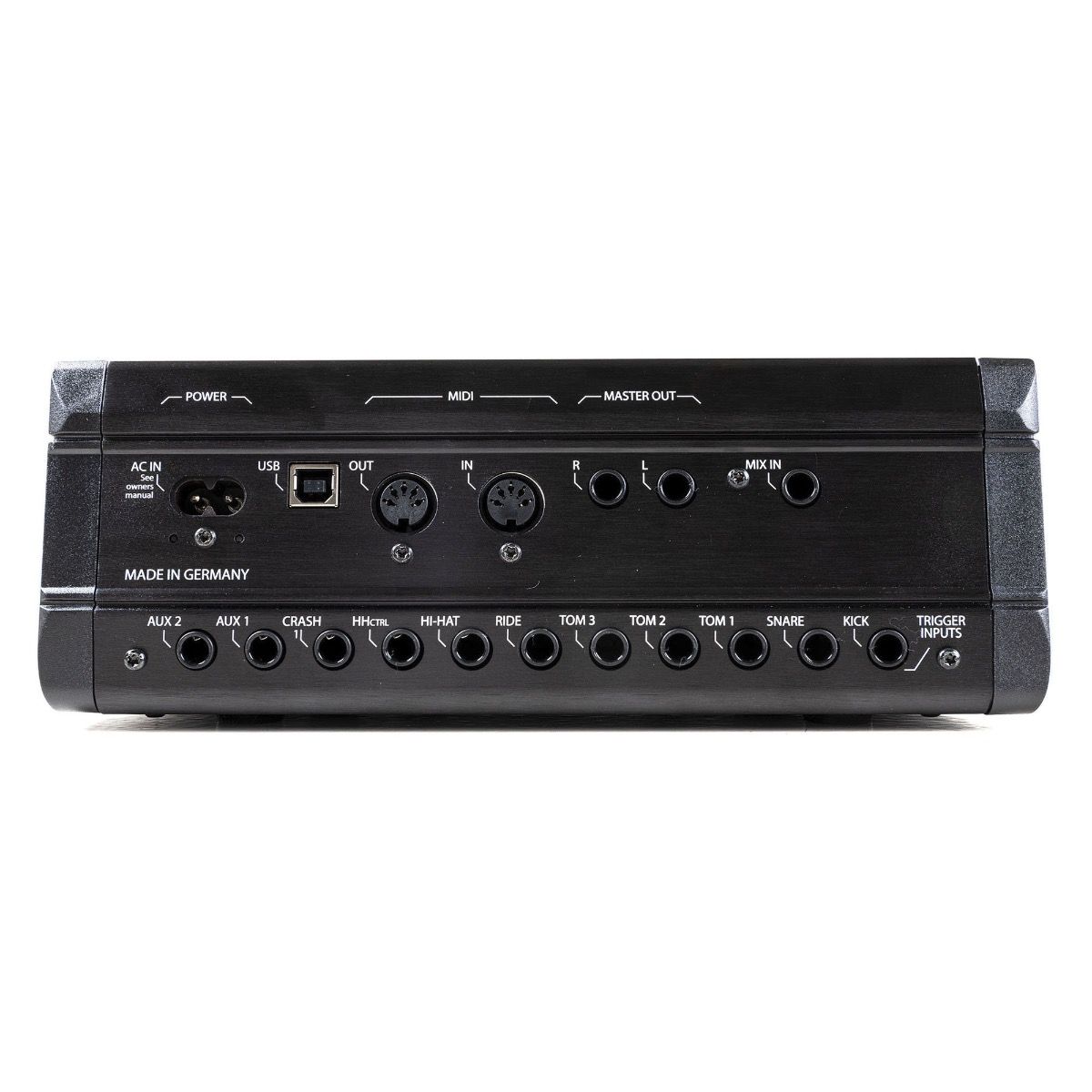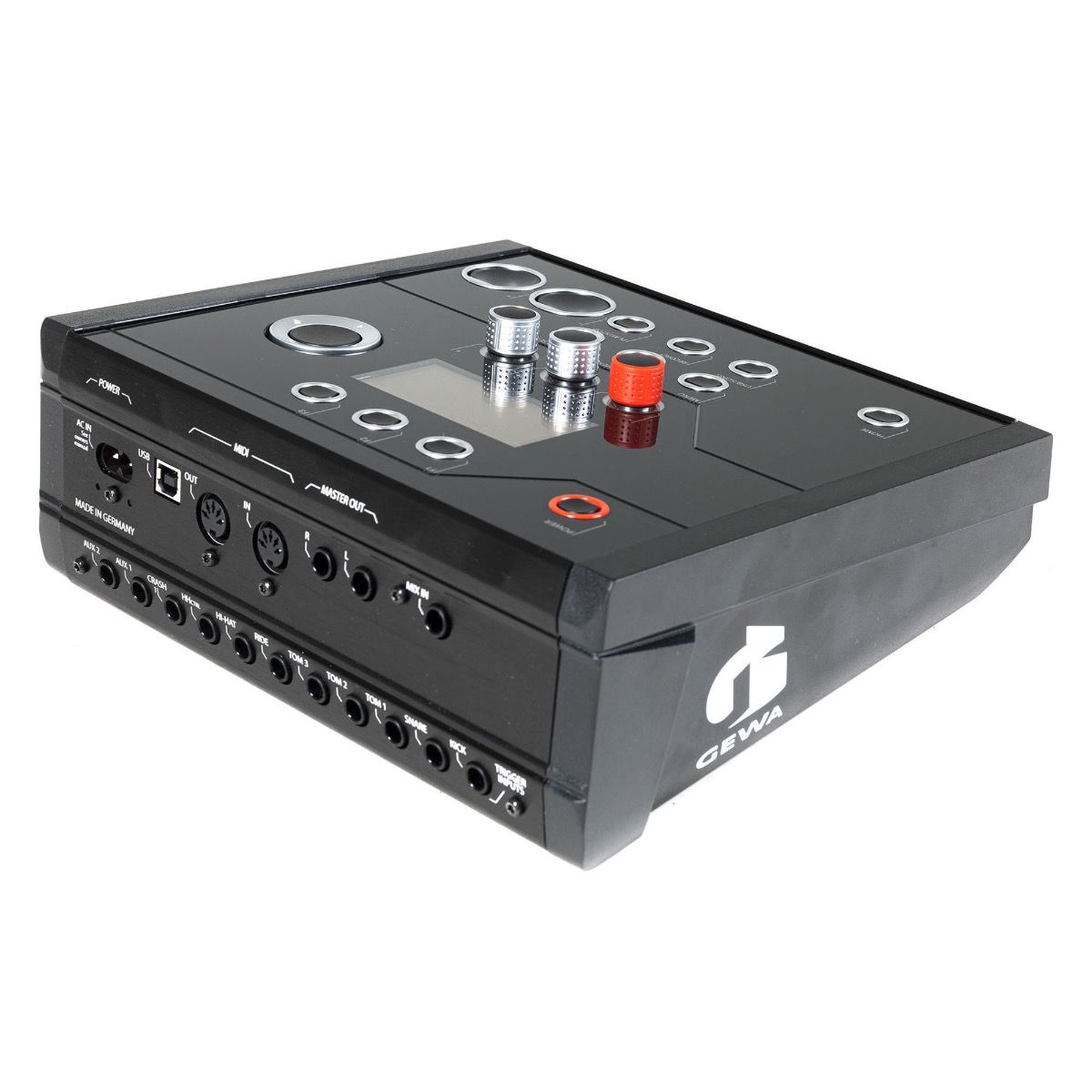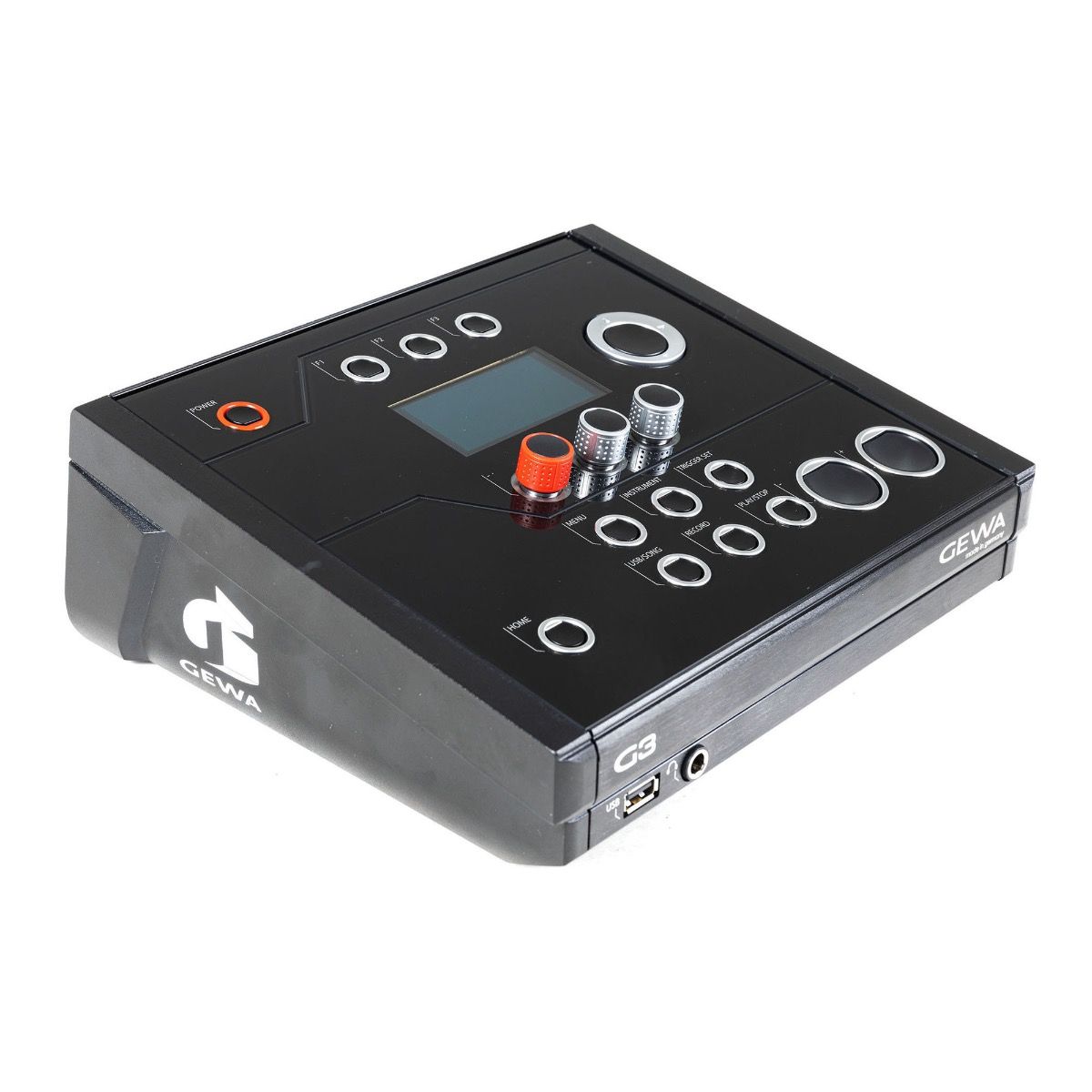 Gewa G3 Studio Electronic Drum Set DRUM ESSENTIALS BUNDLE
5 items included
This Kraft Music Bundle Includes
$1,749.00
Regular price
$2,196.46
Total Savings of $447.46
Click on a product to view more details.
The latest addition to the GEWA Digital Drums family—the GEWA G3 Studio Kit—is the perfect solution for the drummer who wants a digital drum kit with high-quality drum sounds and is available at an entry level price.
G3 Drum Module featuring the same samples and triggering engine as G9 module.
3x 10" Tom Pads
12" Snare Pad
10" Kick Pad
GEWA Studio Rack
18" Ride cymbal pad (3 zones)
14" Crash cymbal pad (3 zones)
14" Hi-Hat cymbal pad (3 zones) incl. controller
Hi-Hat stand
Complete cable set
Cable routing w/fastening
Bluetooth Audio & MIDI
100 Slots for own WAV. samples
Pro-Audio-Recording Tools—Multi-channel Audio and Midi-recording
Advanced Song Player—tempo function, loop-function
3D-Sonic Image—recorded room-sounds for every drum
Regular Updates for free, including new functions
Made and developed in Germany
Five-piece Electronic Kit
The G3 is outfitted with a 10" kick drum pad, a 12" snare drum pad, 3x 10" tom pads—all fitted with dual-ply mesh heads for a more-realistic playing surface. Besides the kick drum—which has 1-zone—all pads have 2-zone triggering capabilities. The G3 is also equipped with 14" hi-hat cymbals, a 14" crash cymbal, and an 18" ride cymbal—all with 360-degree playing surfaces, as well as GEWA's 3-Zone triggering system, allowing different triggering for the bell, the bow and the edge—this includes the hi-hat!
Quality Hardware
Complete with a GEWA Rack System and a separate hi-hat stand, the GEWA G3 Studio drum kit is compact and fits in the smallest of playing areas—whether at home, in the rehearsal space, or on stage.
High-quality Sound Samples
One of the most important characteristics of the G3 is that it shares the same high-quality sound samples, as well as the same triggering design of both of its siblings, the GEWA G9 and G5 drum kits. The G3 module features 40 high-resolution drum kit presets, built from a total of over 900 individual voices. The library was captured at Berlin's Funkhaus Studios, with up to 1000 samples used per-instrument, making for a realistic drumming experience.
Born To Play
The new GEWA G3 module combines everything a drummer needs in an entry level kit, but provides it at the highest quality. It is perfect for practicing at home, for band rehearsal — even for live performance. The GEWA G3 Studio kit is in a class of its own and is the perfect choice for anyone who is "Born to Play".

SKU
GEWA-G3STUDIO5DE
MPN
G3 Studio
Vendor
GEWA
Connectivity
USB, MIDI, and Bluetooth
Included From Manufacturer
Power Cable
Mpn
GD803205
Cymbal Choke Capability
Yes
Number of Cymbal Zones
3
Number of Drum Kits
128
Hi-Hat Stand Included
Yes
Audio Inputs
1/4" Audio In
Audio Outputs
1/4" L+R Master Out
1/4" Headphones
Number of Instrument Sounds
901
Kick Pad Surface
10" Mesh
Kick Pedal Included
Kick Pedal Included In Bundle
Number of Pads
8
Sequencer/Recording
Yes
Snare Pad Zones/Surface
2 / Mesh
Snare Stand Included
N/A
Throne Included
Throne Included In Bundle
Tom Pad Zones/Surface
2 / Mesh
Trigger Inputs
10
GEWA ELECTRONICS WARRANTY
Warranty for a period of two (2) years from the date of purchase on hardware and workmanship is granted by the dealership where the digital drum set or console was originally bought. In the event of a proven defect, the buyer has in the first instance only the right to receive supplementary performance. Supplementary performance includes either rectification or supply of a replacement product. Equipment or exchanged parts become to be the property of the processing dealership.
In the event supplementary performance should fail, the buyer may negotiate a reduction of the purchase price or withdraw from the contract and, if the dealership is responsible for the defect, demand compensation for damages and/or expenses deriving from the defect(s). The buyer must inform the dealer immediately on any defects identified. The only way to prove a warranty claim is that the buyer can present a valid proof of purchase, e.g., invoice.
Damage arising from incorrect handling, operation or storage as well as by force majeure or other external influences does not comply with the warranty terms, nor in addition does the use of consumer products such as rechargeable batteries, strings, skins or seals. If you suspect to have a claim covered by the warranty terms regarding your GEWA product, please contact your dealer during regular business hours.
Ground shipping is FREE for all orders $99 and up.