Skip product carousel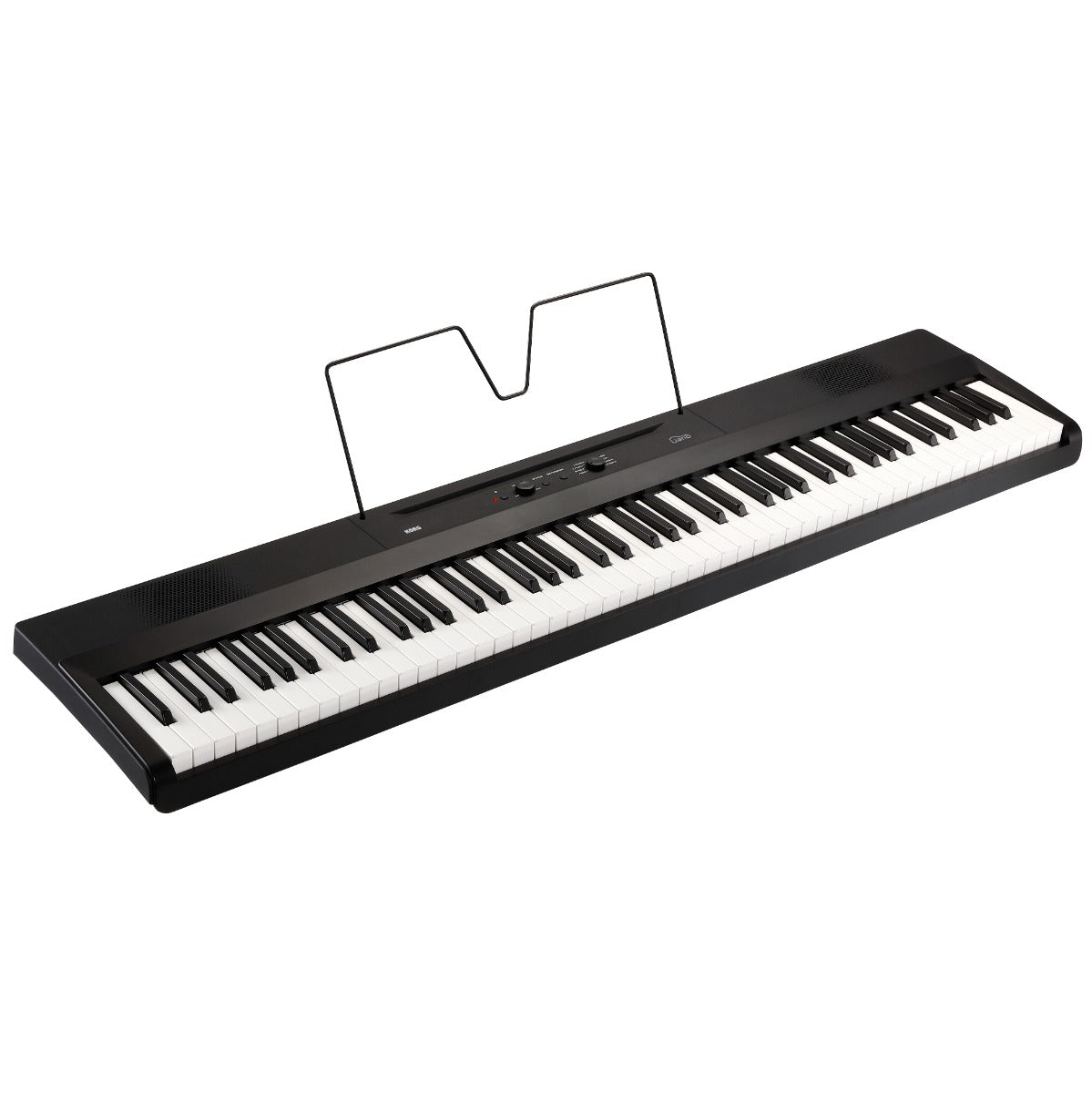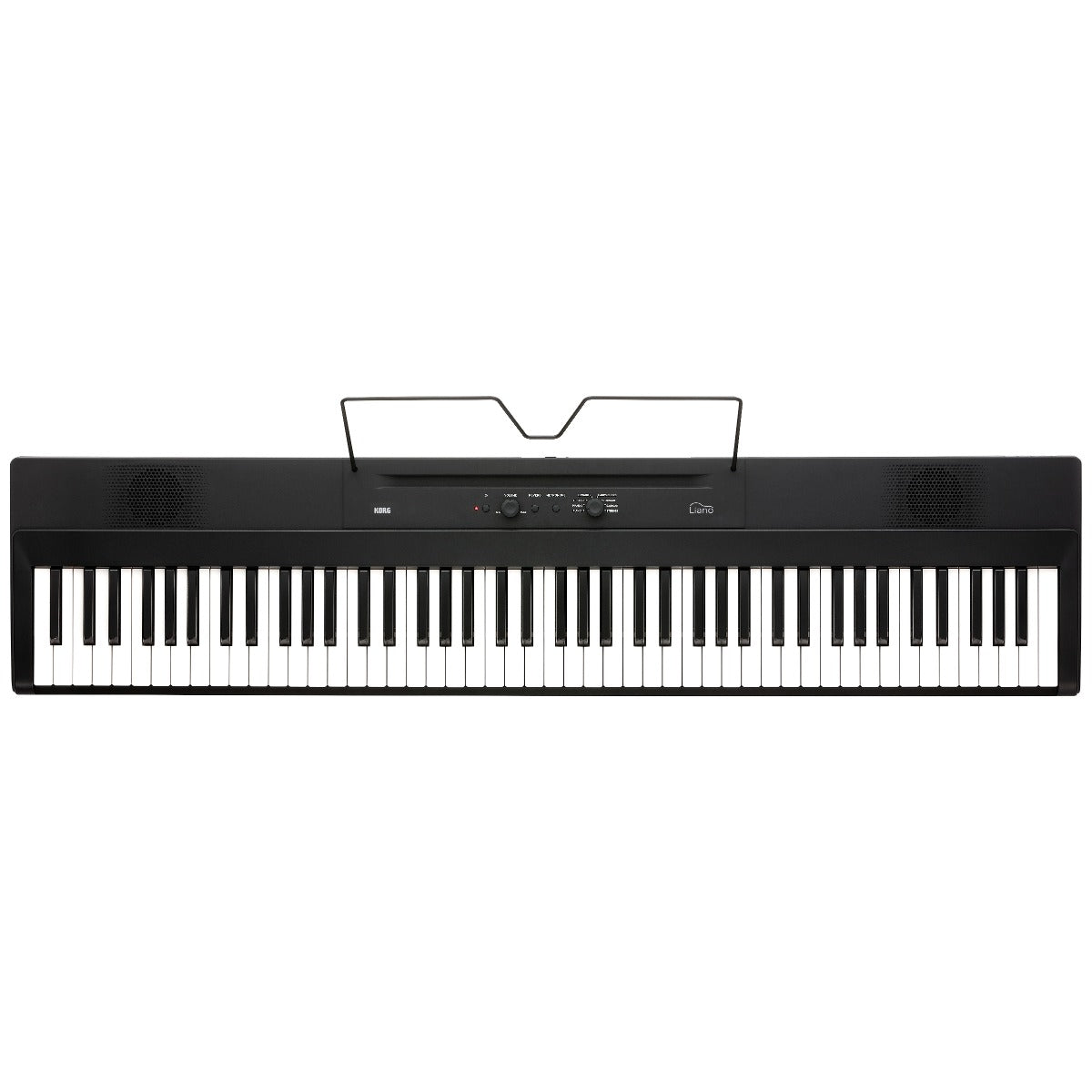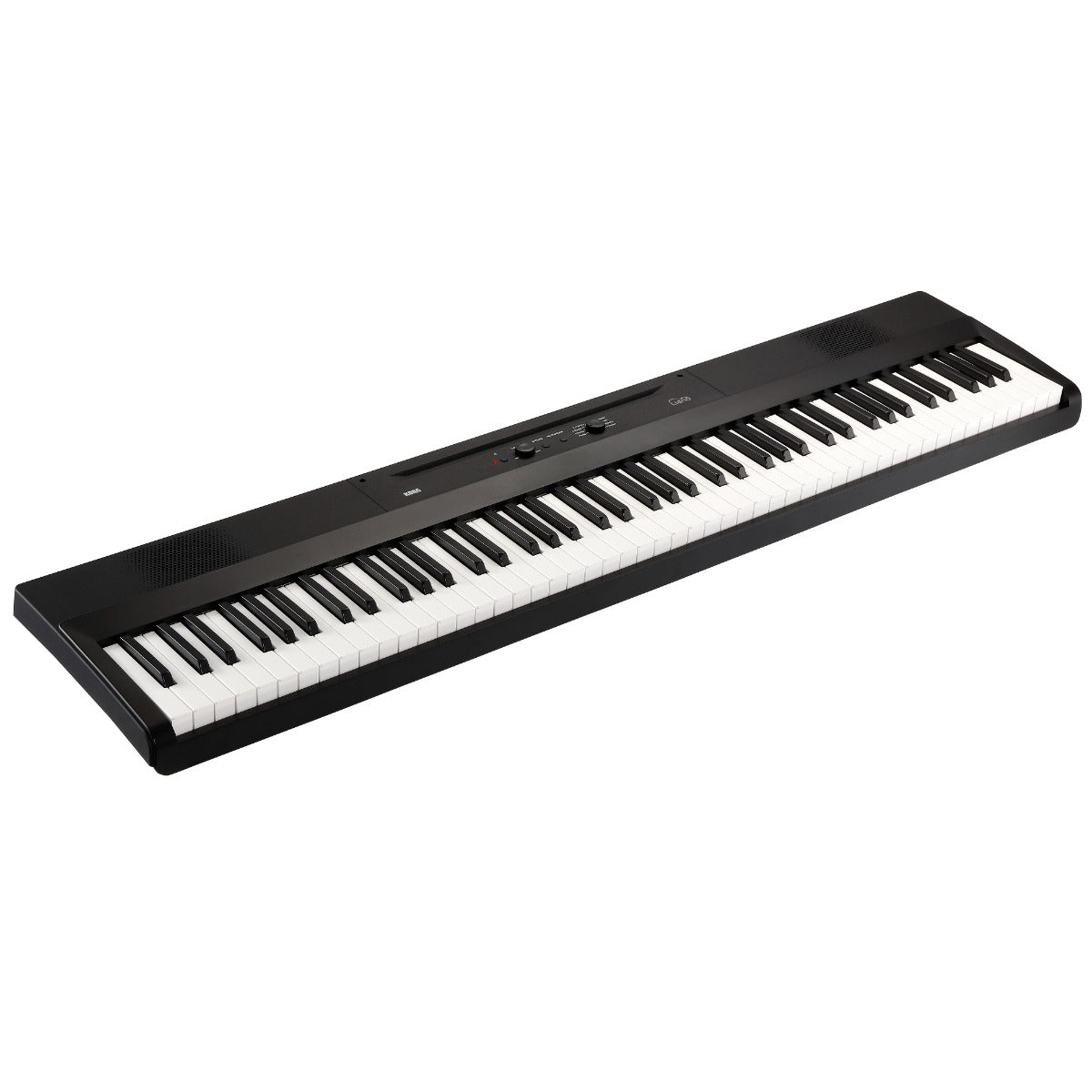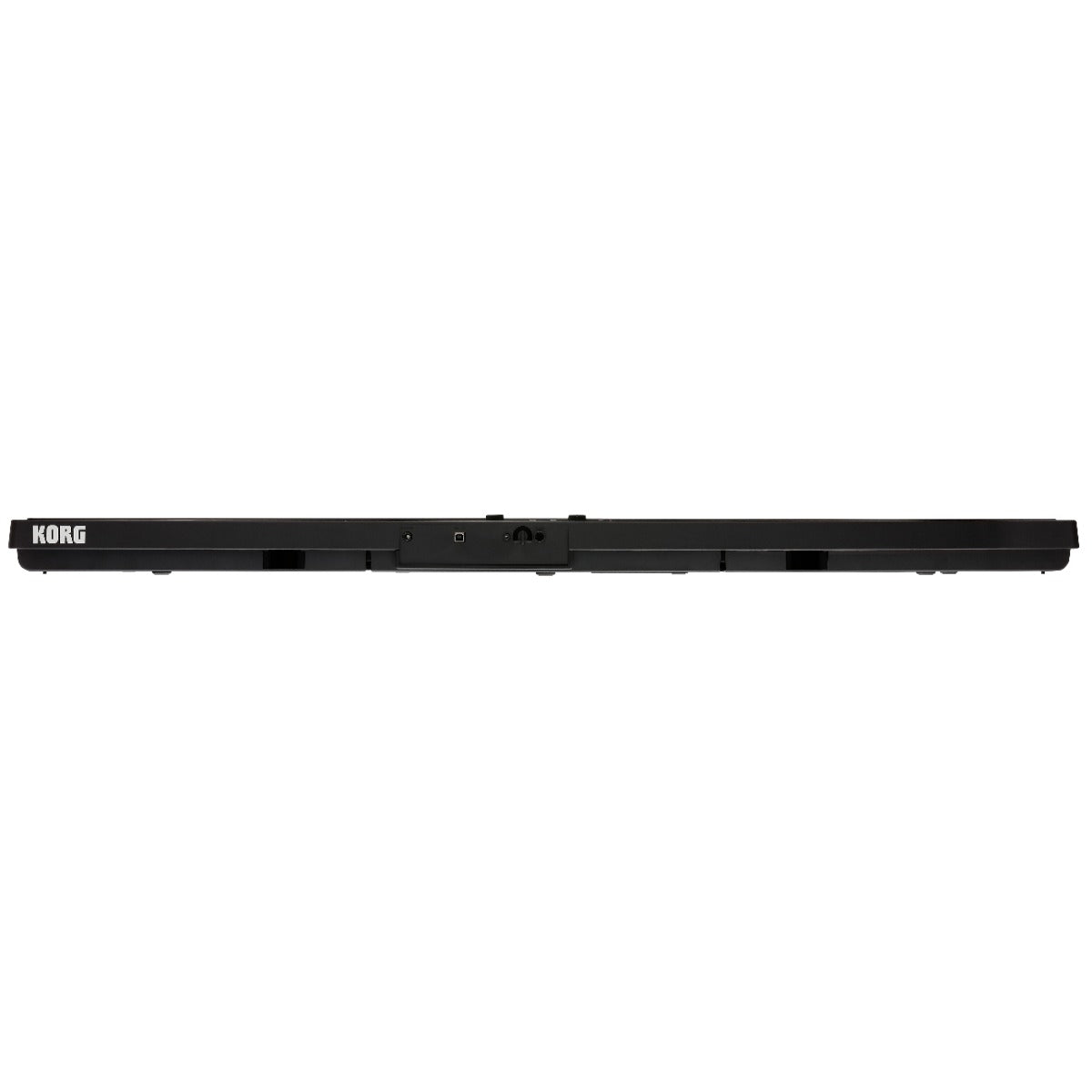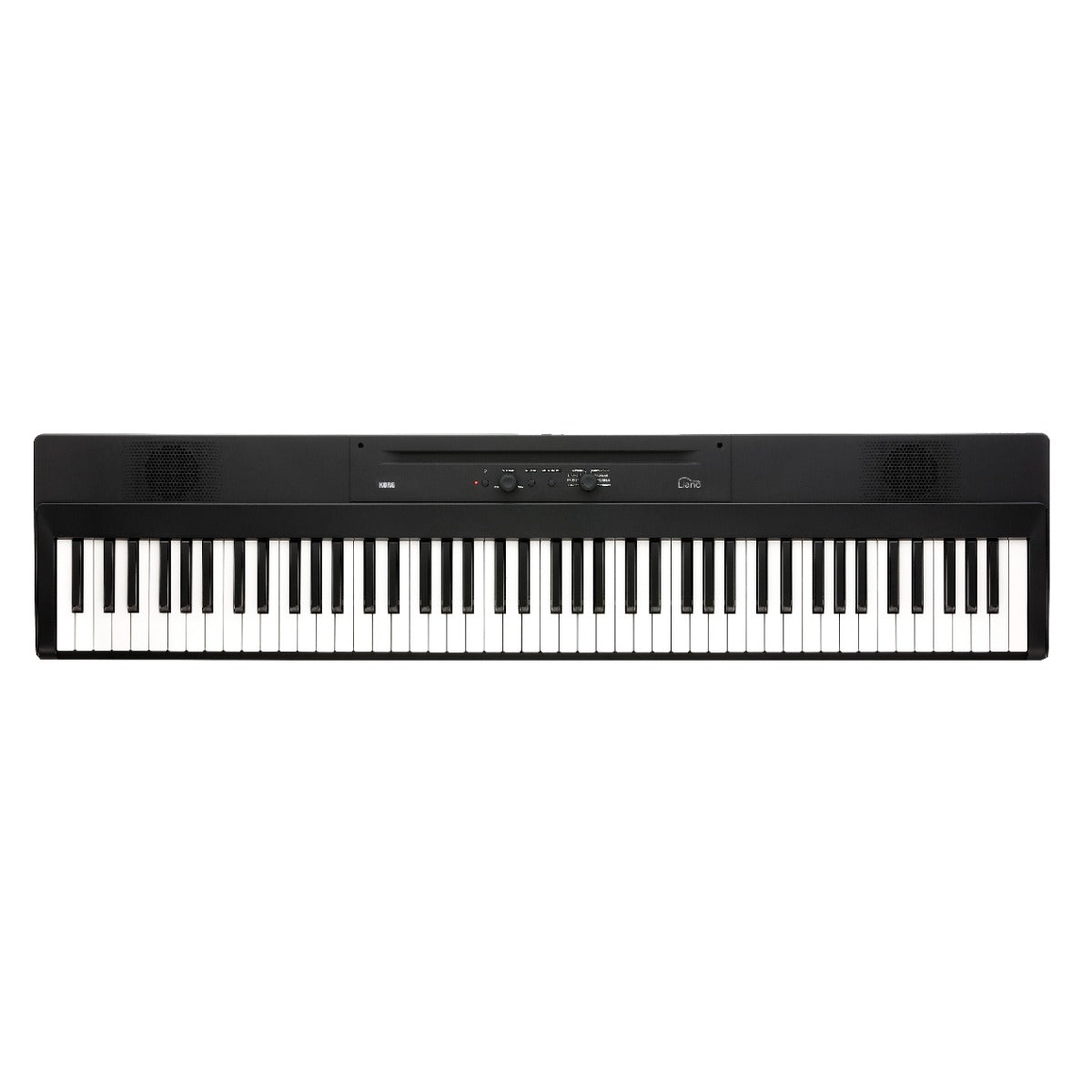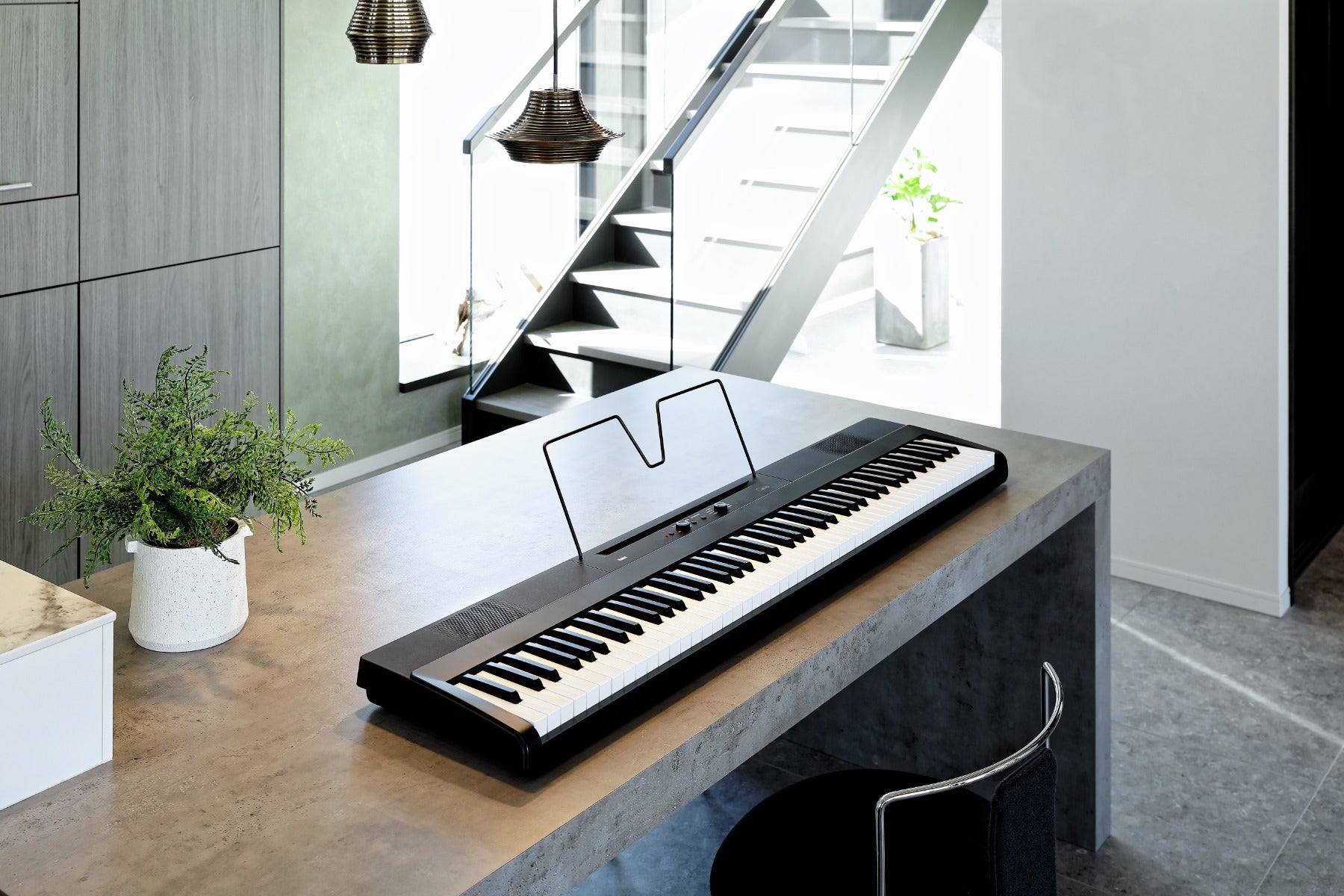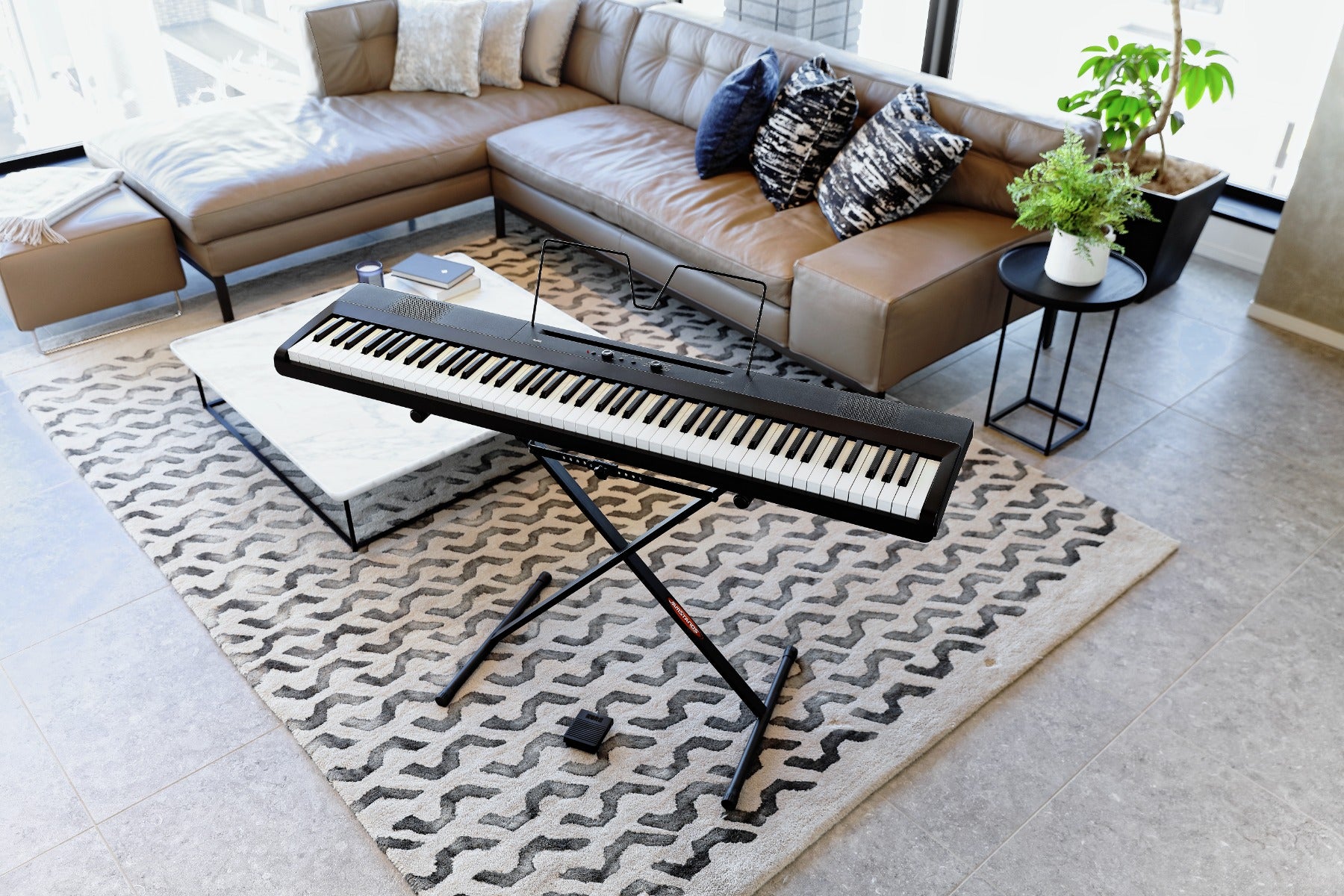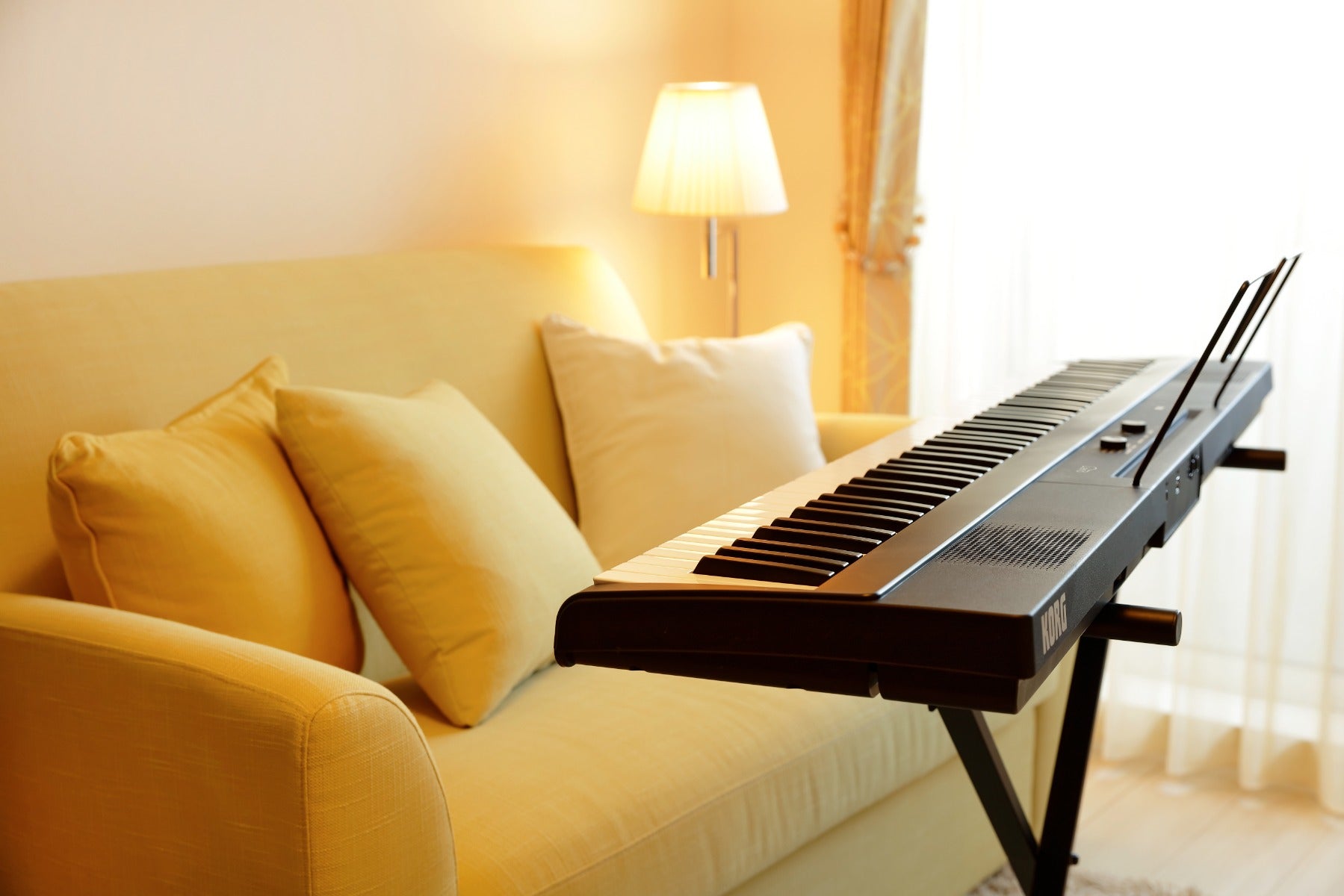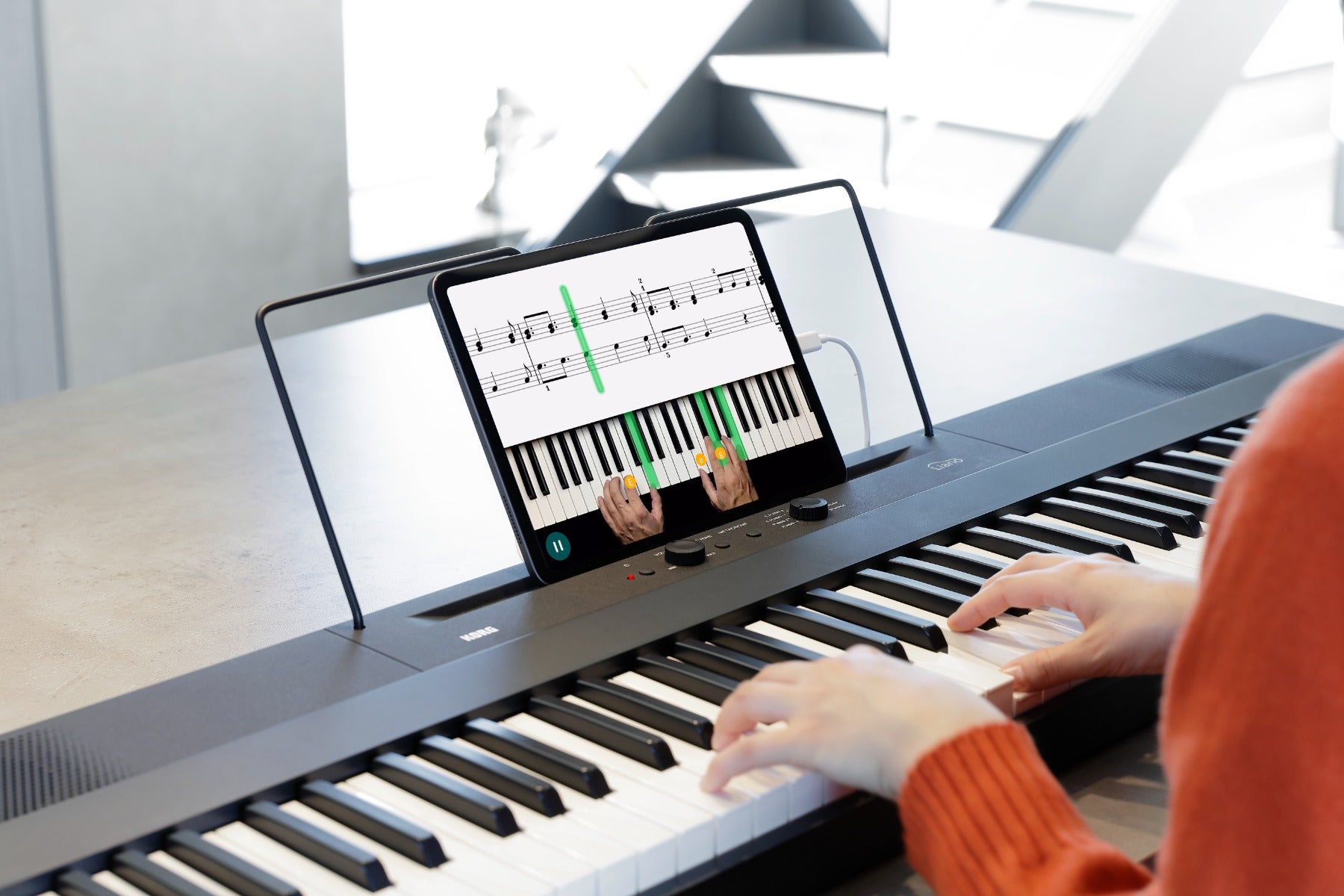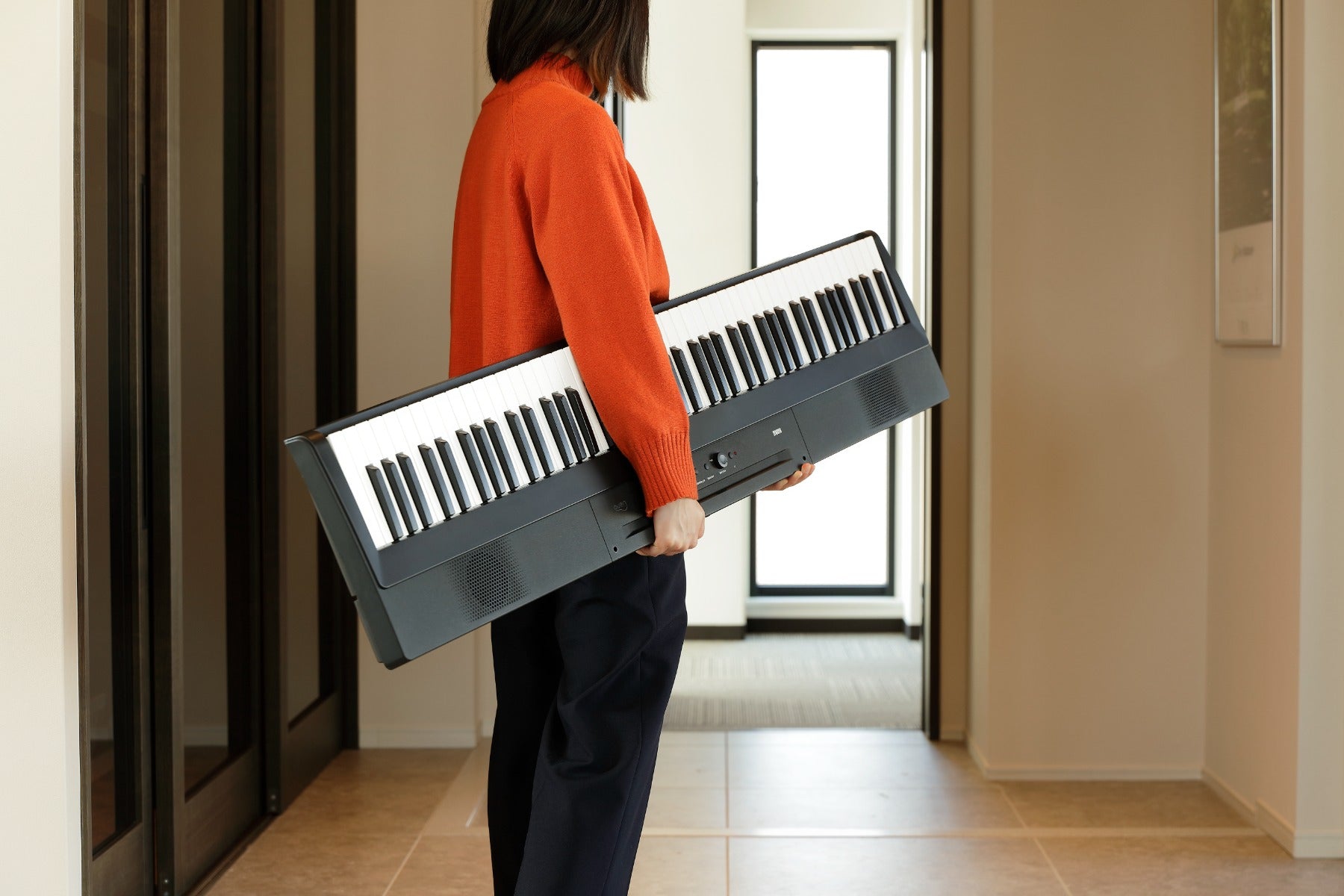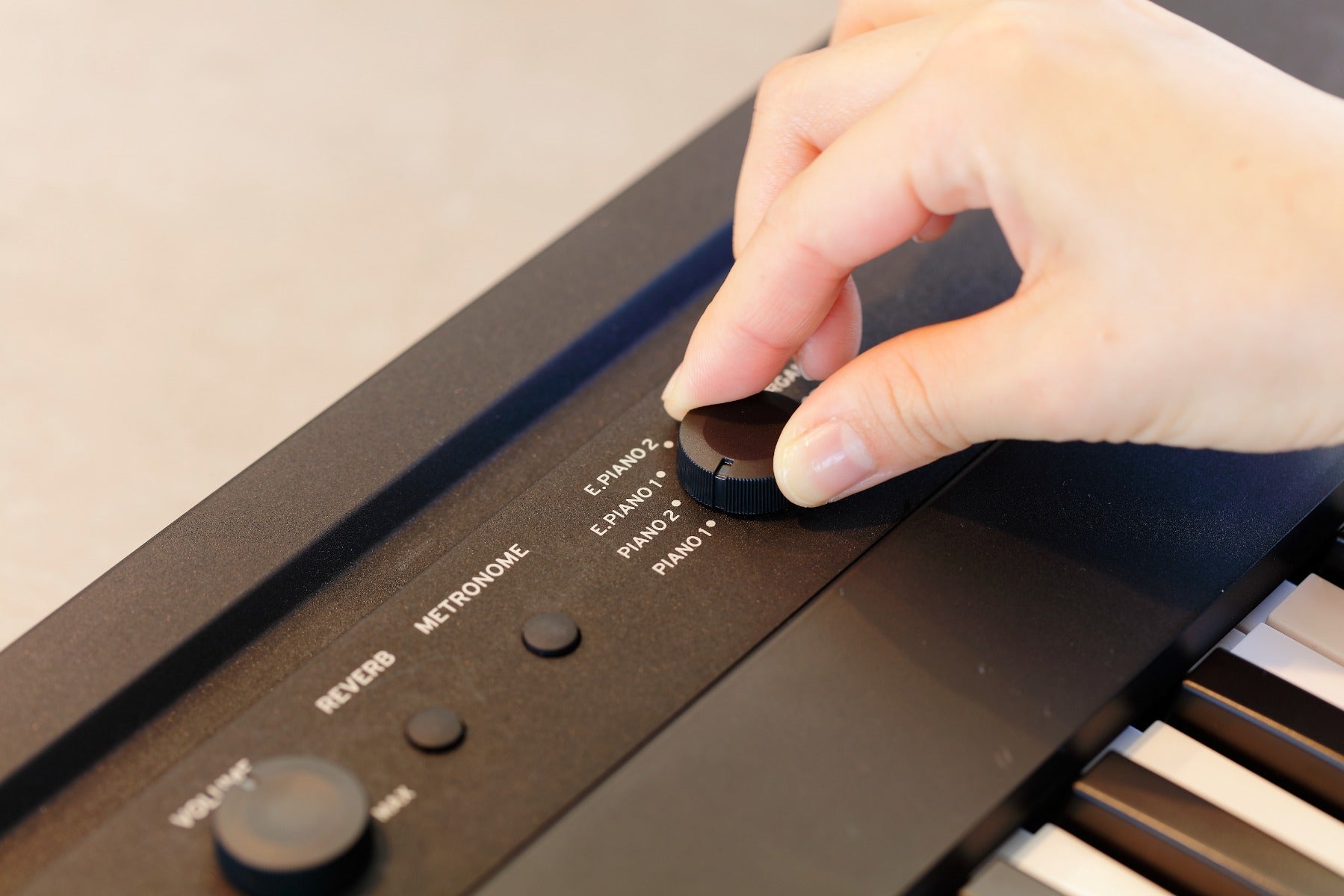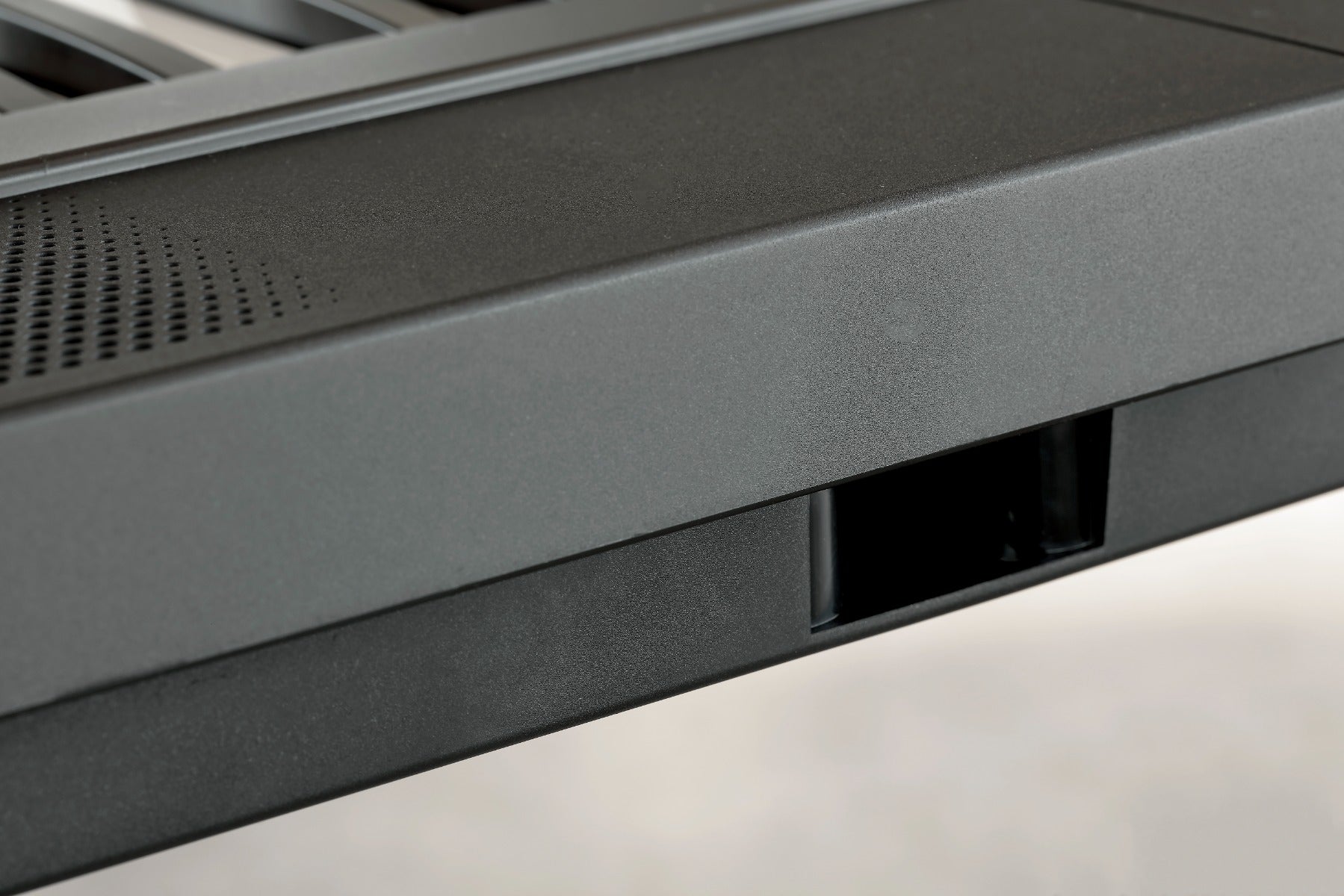 Korg Liano Digital Piano - Black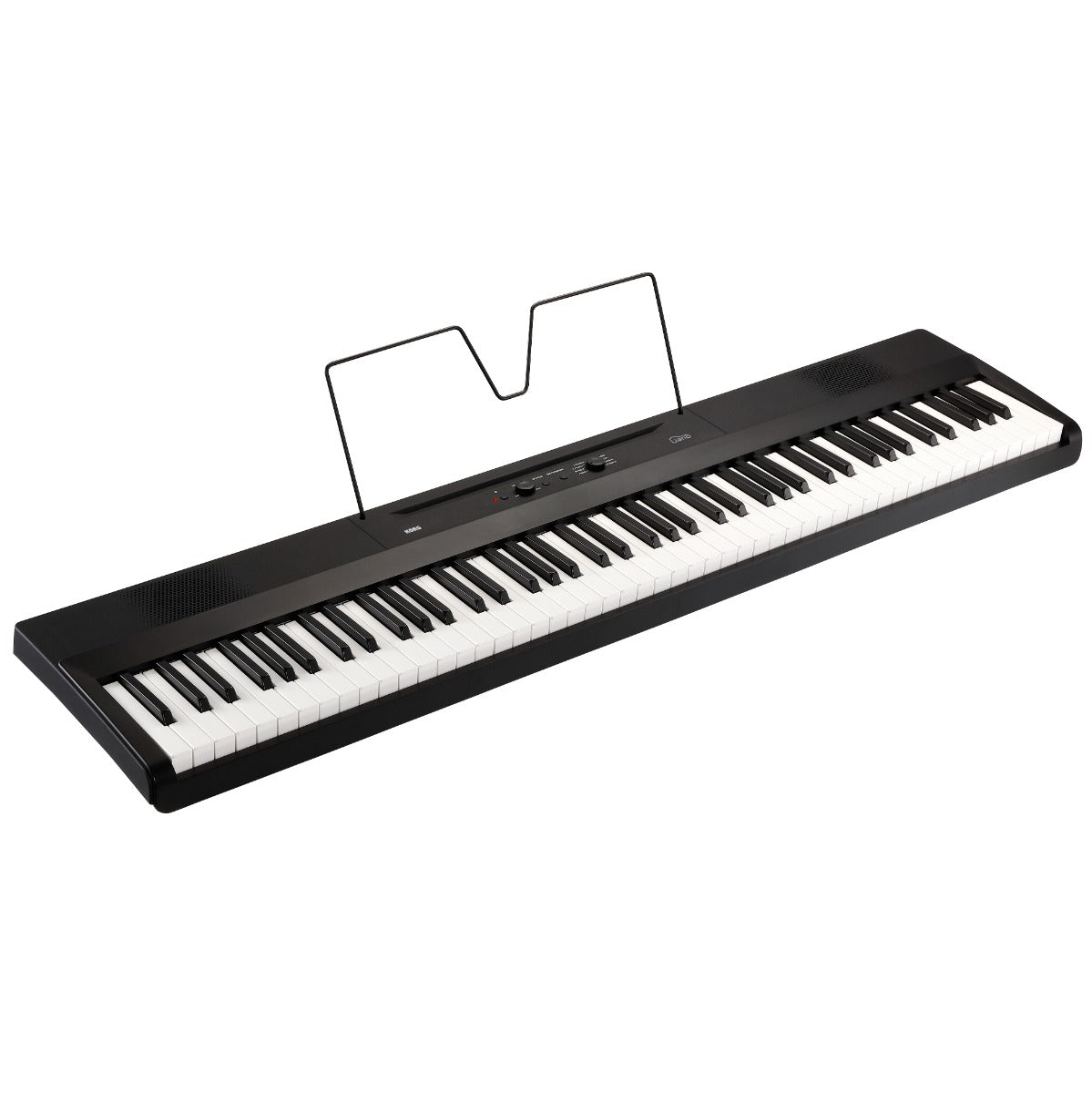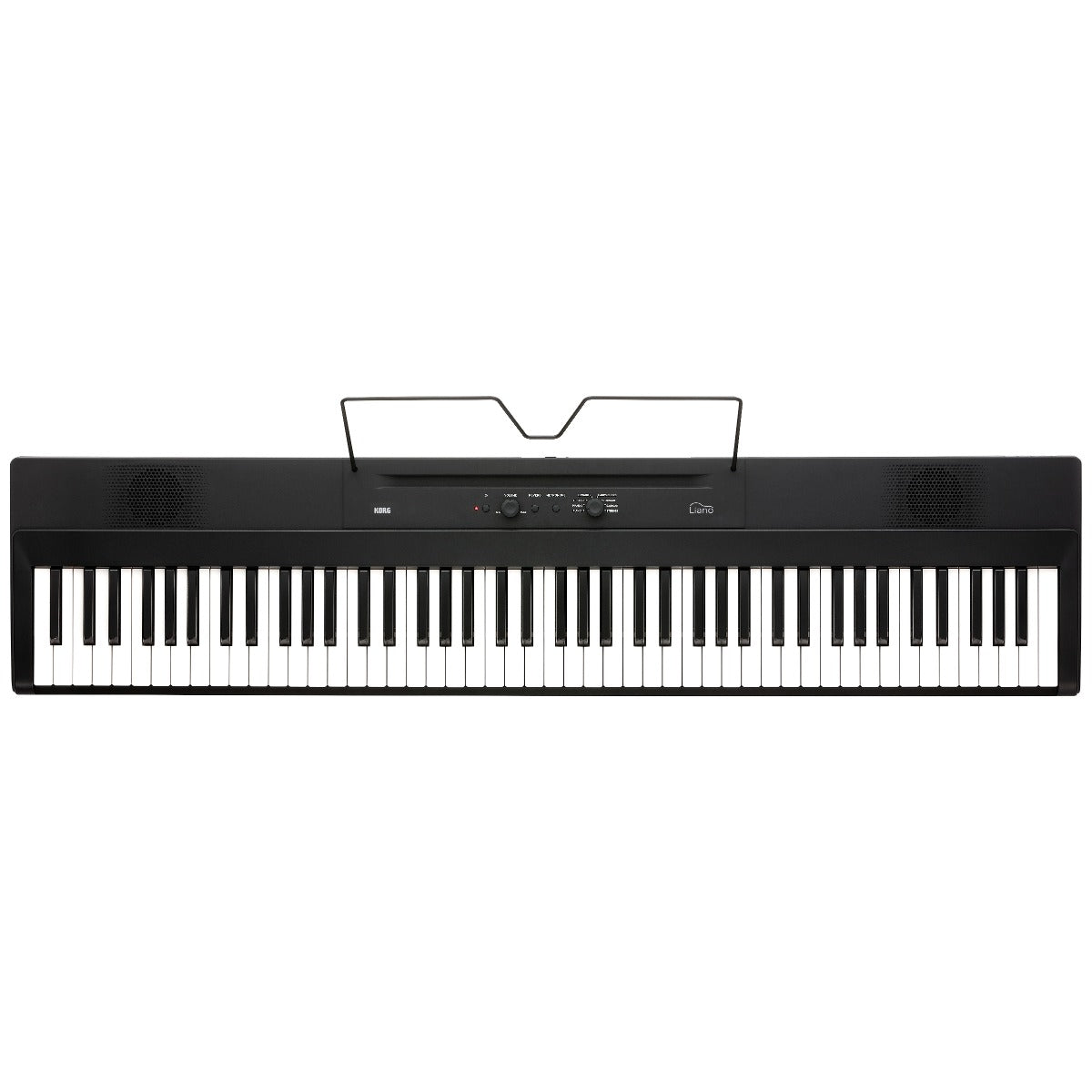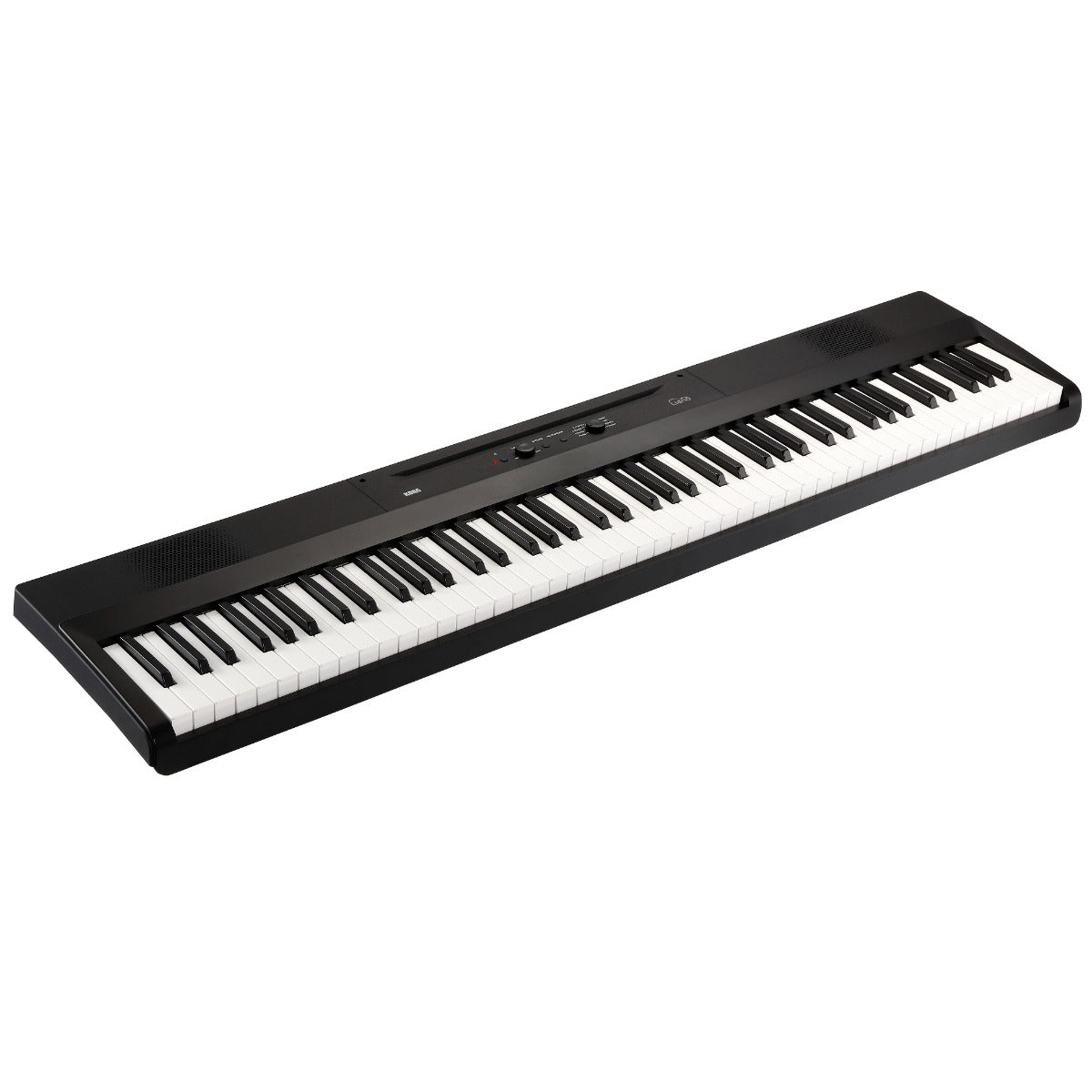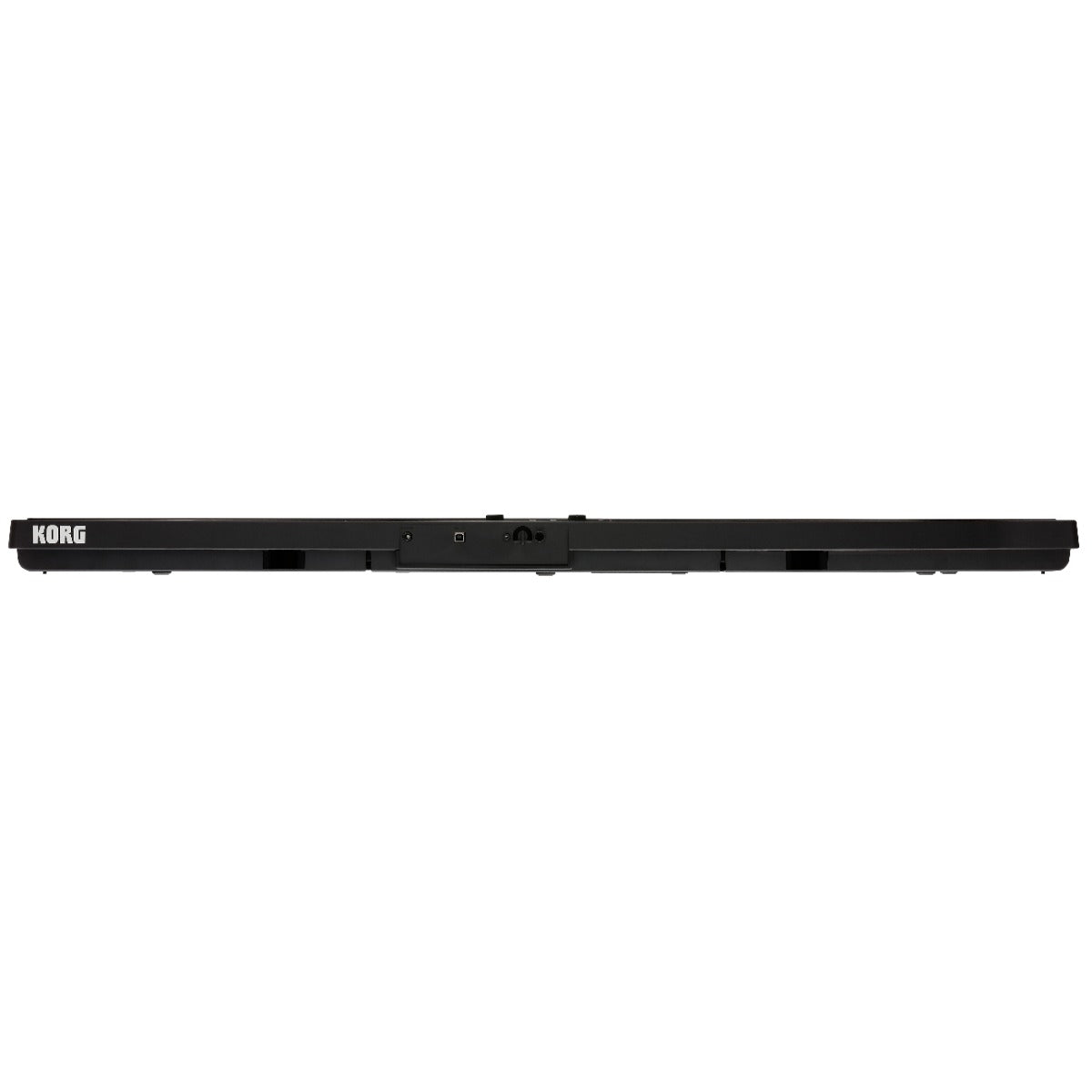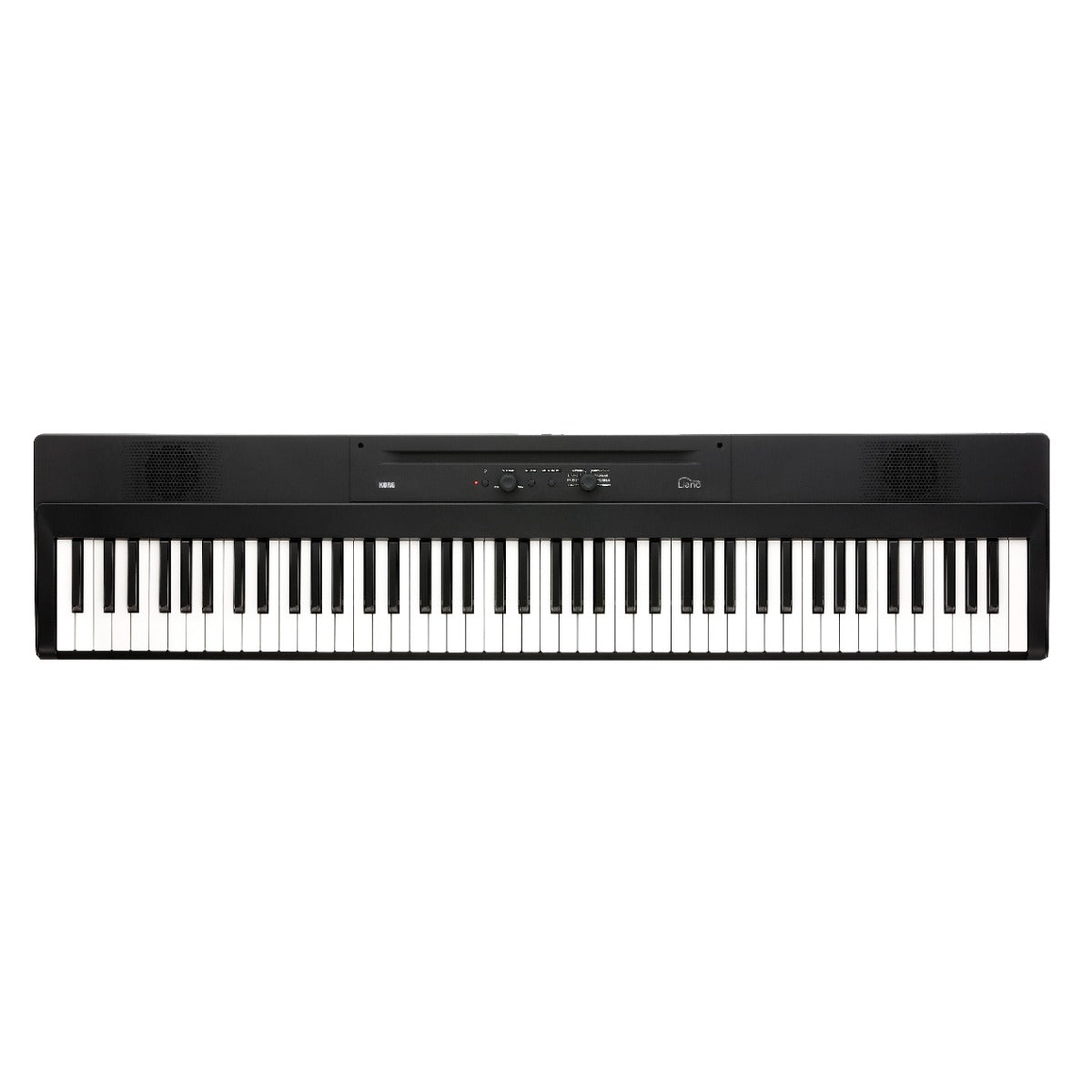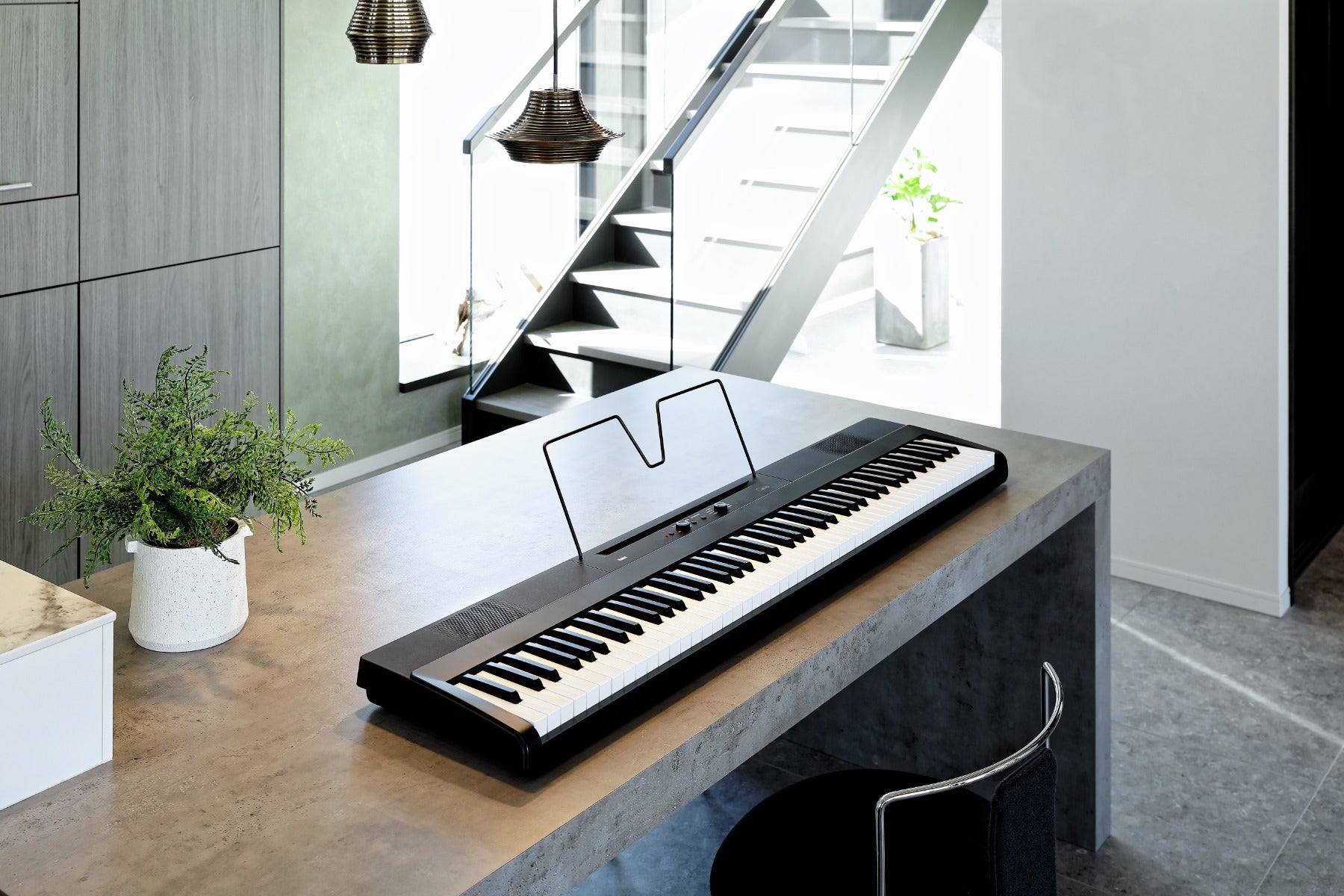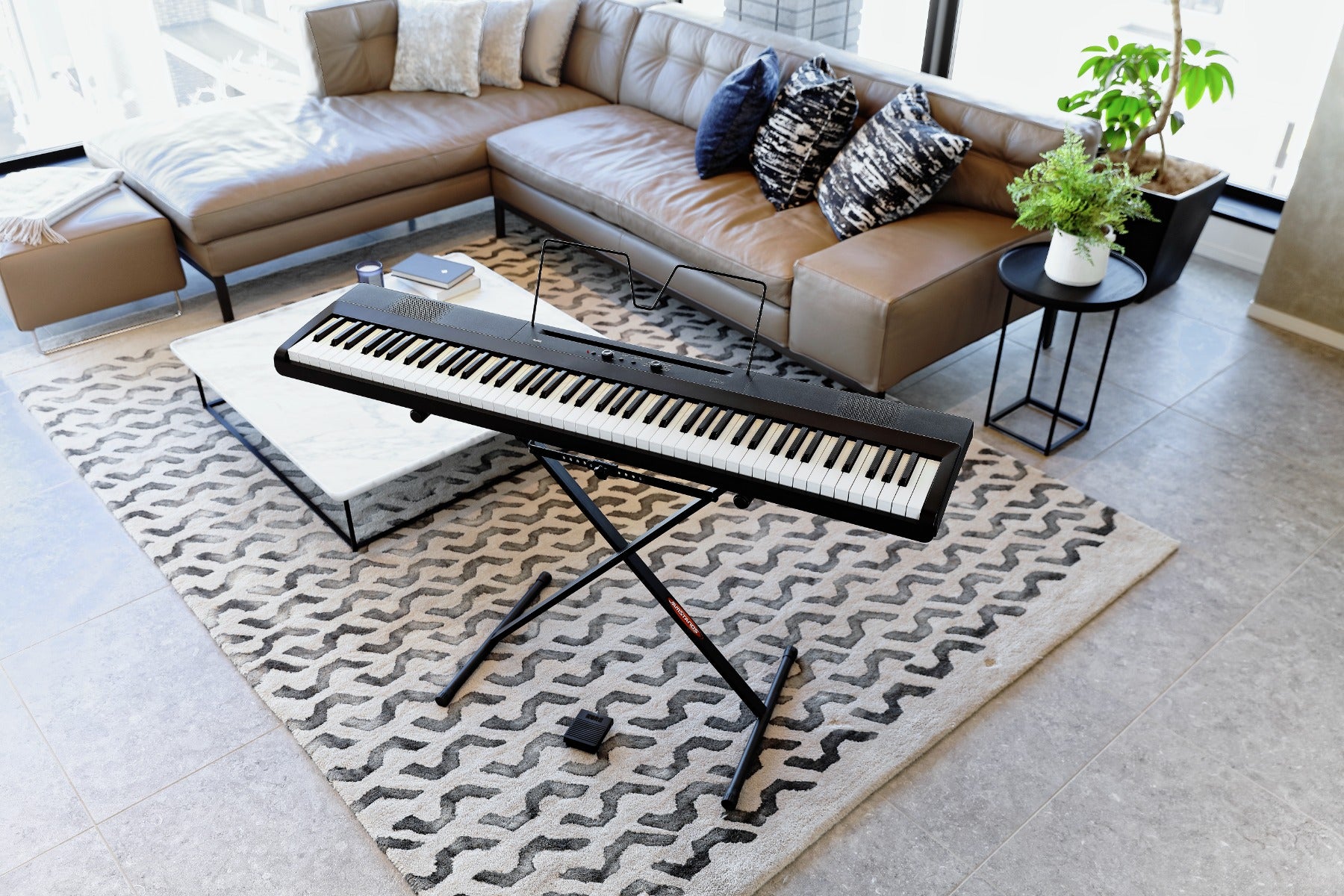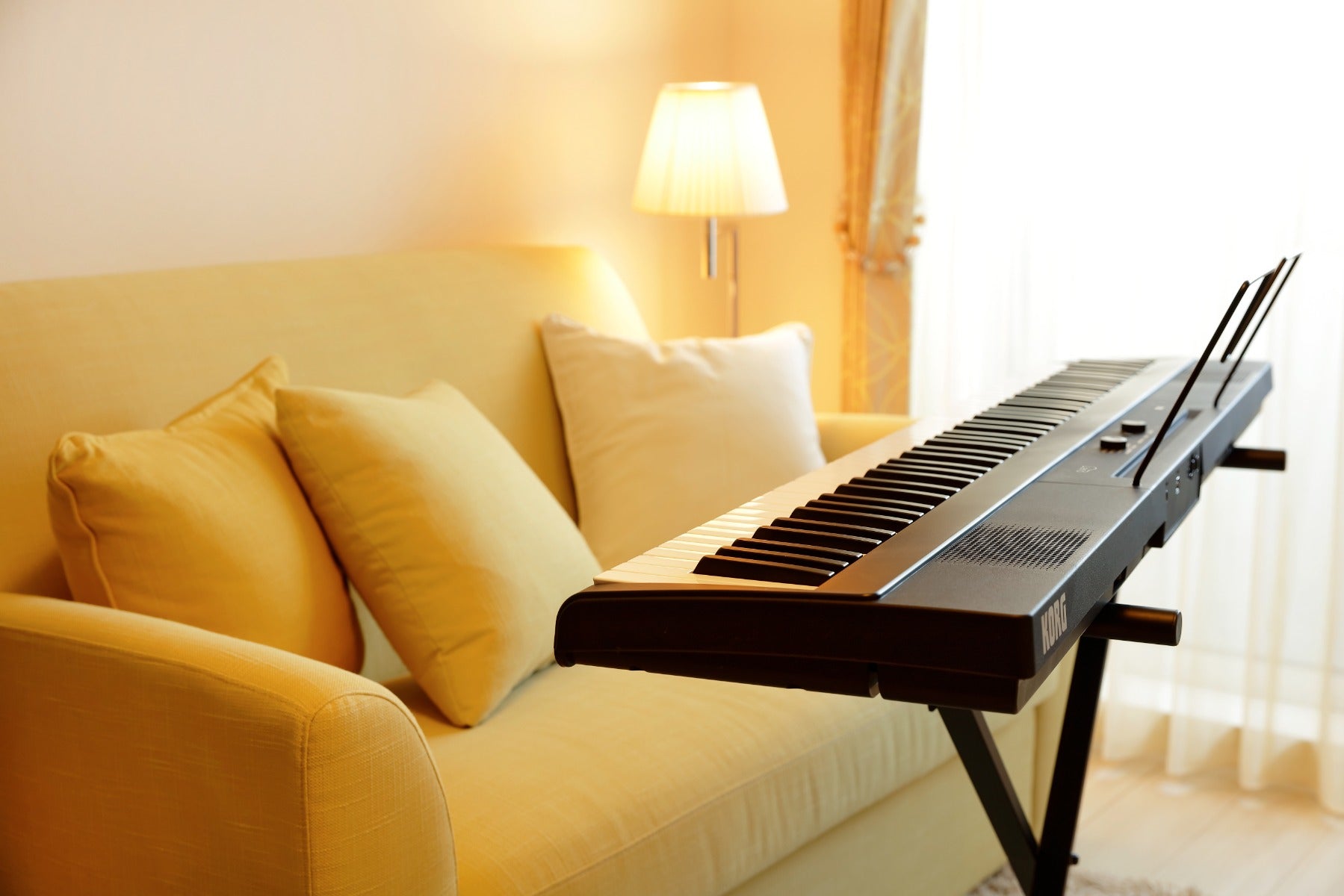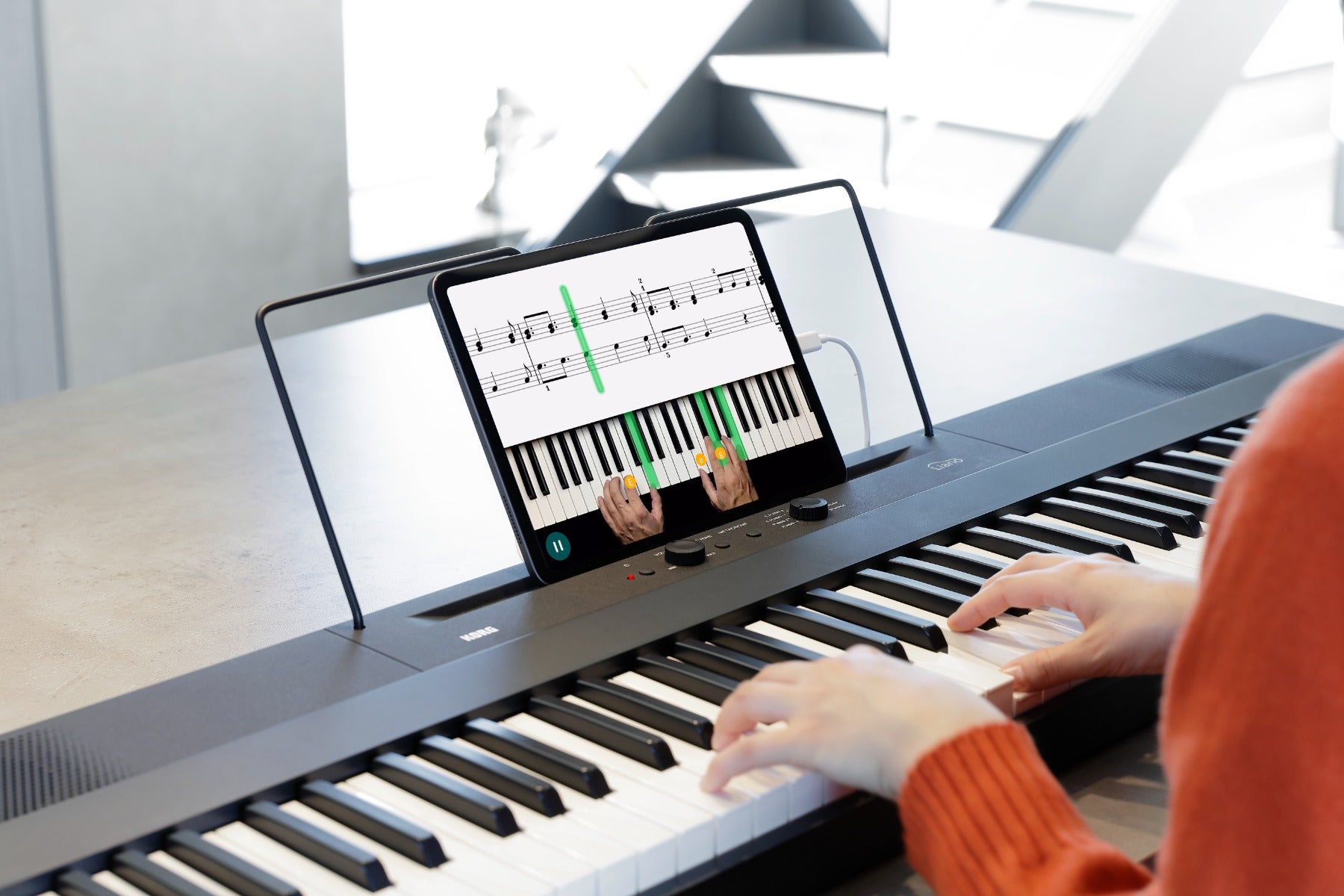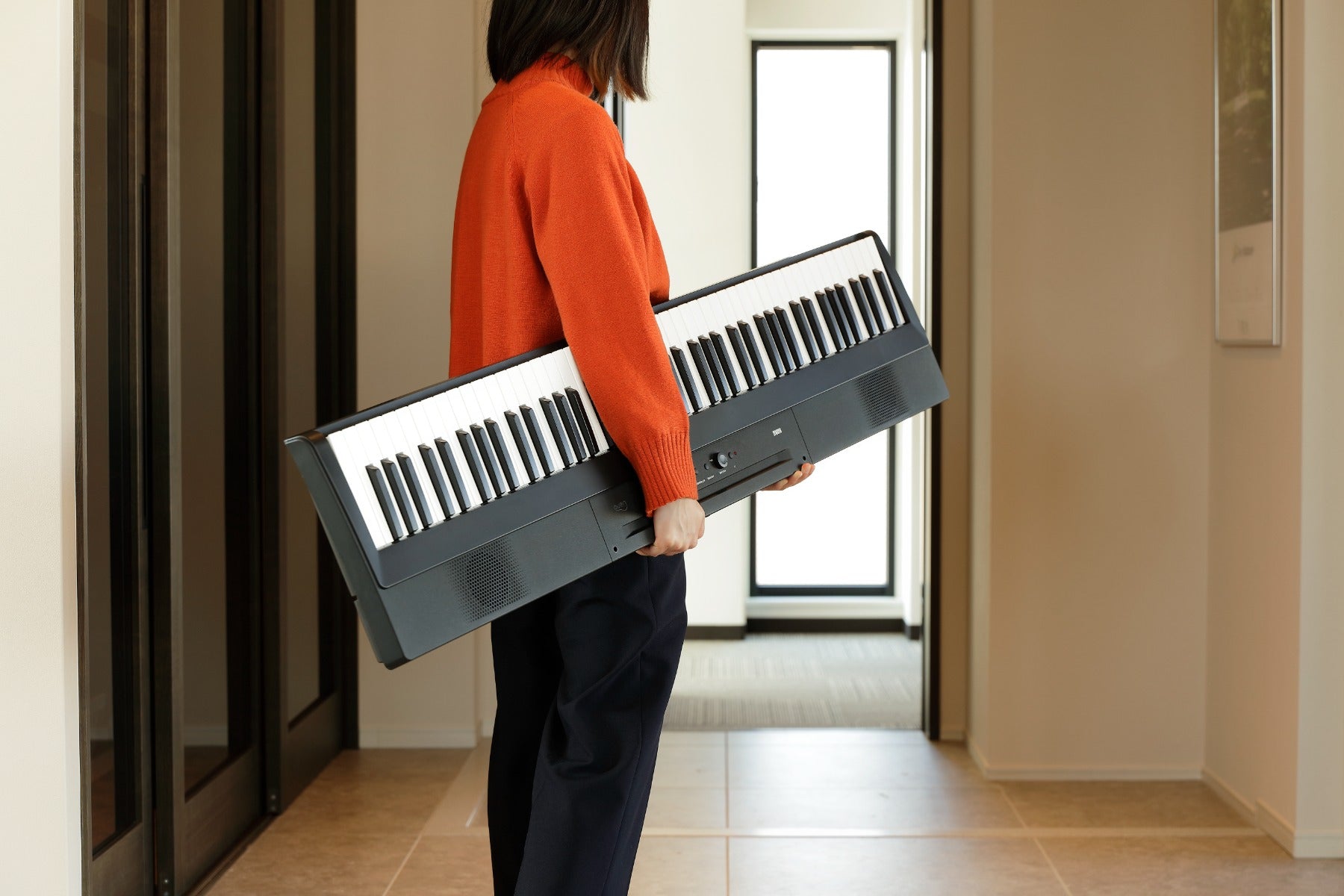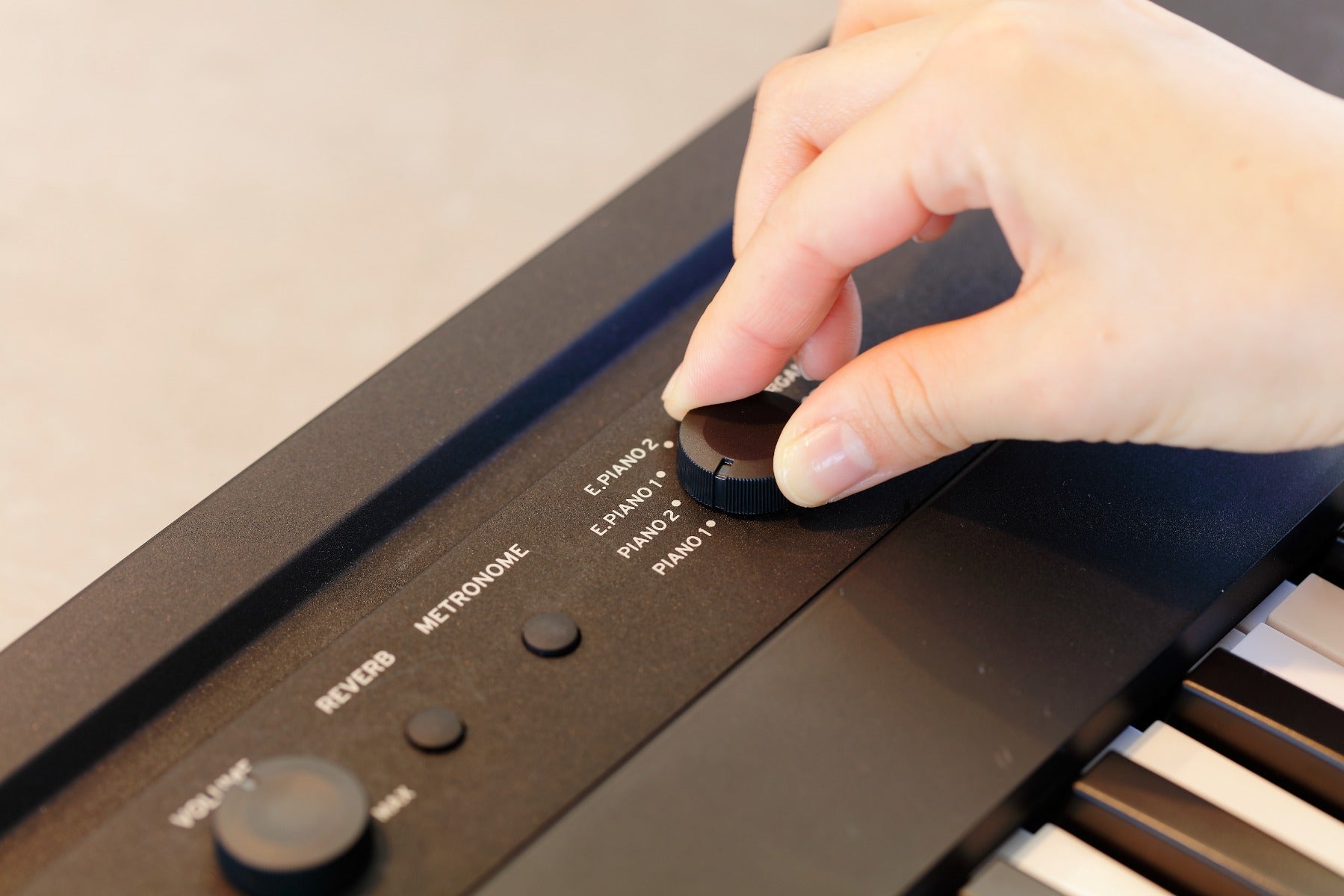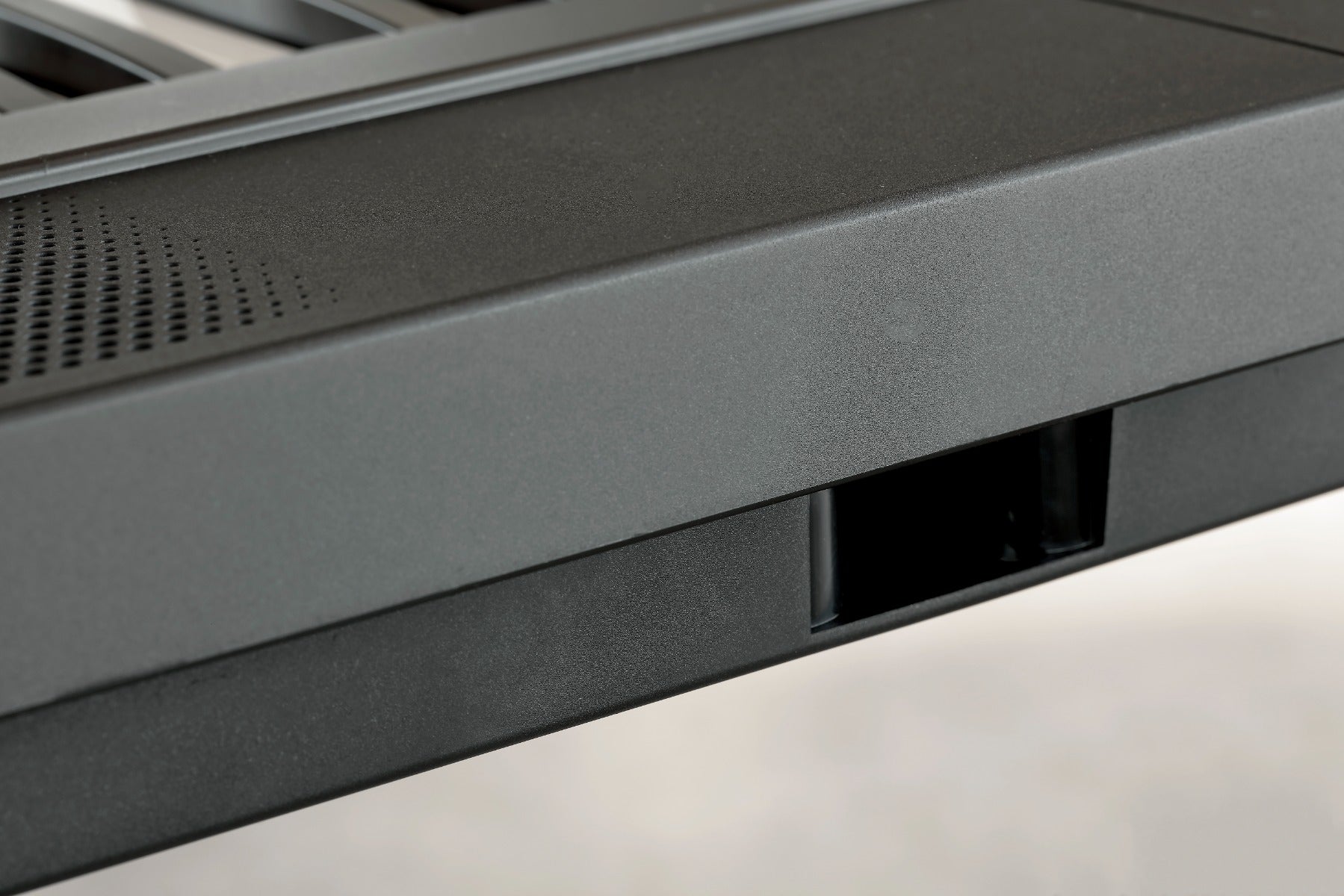 Korg Liano Digital Piano - Black
Imagine how much better life can be with a piano! Music, expression, entertainment, fulfillment - a piano can make every day more enjoyable. But a piano takes space, it's heavy, it needs tuning, it can be too loud for some homes, so what can we do about this?
KORG is proud to announce an all new slim, lightweight piano that solves these problems all while delivering a great feel and outstanding piano sound! Love music and piano even more. Start your new musical life with the Korg Liano!
Slim and stylish design - only 7 cm!
The Liano is a mere 130 cm deep and just 7cm thick - including speakers! - while still offering a full-size 88-key keybed. You benefit from a slim, lightweight design, while keeping the important functionality and performance of a piano.
It is easy to choose from eight different sounds - all with the turn of a dial
The main operations of the Liano are so easy to understand. Turn the front panel dial to quickly switch between one of eight sounds including piano, electric piano, organ, strings and more - it's that simple. The star amongst the sounds is a renowned Italian grand piano with a beautiful tone, a piano featured at concerts worldwide. The Liano features two effects, a reverb and chorus, that add richness to the sound.
Bass reflex speakers deliver a rich low-end sound
The speakers are located on the front panel to bring the sound directly to you. The bass reflex speaker features specially designed ports, providing a dynamic low-end sound that would otherwise be difficult to produce. And for silent practice there is also a convenient headphone socket.
Lightweight body weighs just 6 kg - so easy to carry
Even with 88 keys and speakers, this piano weighs just 6.2 kg (plus approx. 200 g when six optional AA batteries are installed), so Liano is easy to move around and store as needed. The lightweight and optional battery power for Liano means it can be used in a wide variety of environments - indoors and outdoors!
Six AA batteries offers approximately eight hours of continuous use
Even with built-in speakers, the Liano can run on 6 x AA batteries, giving you approximately eight hours of playing time. Use Liano at home, school or outside at parties, on stage or in street performance - there is plenty of battery life and plenty of fun. Note: Battery life depends on the type of batteries used and conditions of use.
Light-touch key action that is easy to play
The Liano uses a custom designed KORG light touch LS keybed particularly recommended for beginners as well as for players who don't like a heavy key action.
USB port included
Use the Liano on its own or connect to a computer* and use it as a master keyboard to record music on your DAW software, control an app that offers more piano sounds or otherwise expand Liano's functionality.
Useful bundled software
The Liano is bundled with software to help improve your music making. These apps include "Skoove" with several levels of piano lessons; "KORG Module" and "KORG Gadget 2 Le" for DAW-based music production; and a 50% discount coupon for "TuneCore", an app that helps you sell your music to the world.
Liano includes a sustain pedal and sheet music stand
The Liano includes a pedal and sheet music stand you can start playing right away.
The fun of playing piano, now more familiar than ever
With its slim and lightweight body along with a brilliant Italian grand piano sound, Liano allows you to enjoy playing whenever and wherever you like!
SKU
KOR-LIANO
MPN
Liano
Vendor
Korg
Built In Speakers
Yes
Connectivity
USB
Included From Manufacturer
AC Adapter

Music Stand

Pedal Switch (for Damper): PS-3
Keys Weighted
No
Key Cover
No
Key Num
88
Mpn
L1
Piano Cabinet Style
Portable
Accompaniments
No
Duet Mode
No
Finish
Black
Half-Damper Support
No
Audio Outputs
Headphone jack (for both headphone and line out)
Key Action
Light-Touch Action
Layer Feature
No
Metronome
Yes
Pedals
Damper
Product Weight
13.23lbs
Number of Songs
8
Number of Sounds
8
Speaker Power
8W x 2
Speaker Size
8cm x 2 (circular)
Split Feature
No
Transpose Feature
No
Voices of Polyphony
120
Width
50.47"
Depth
11.42"
Height
2.87"
Korg USA Warranty Policy
Korg digital piano models LP-380, C1 Air, and G1 Air purchased from a Korg USA authorized dealer are warranted to be free from defects in material and workmanship to the original consumer for a period of three (3) years.
Register your new Korg digital piano online and receive a certificate that extends the product warranty for an extra two (2) years from the date of purchase, for a total warranty period of five (5) years. Product must be registered within 90 days of purchase to receive the extra two (2) years of warranty.
Tubes, AC Adapters and Foot Switches are warranted to be free from defects in material and workmanship to the original consumer for a period of ninety (90) days.
The customer must provide proof of purchase in order to obtain warranty service. The dated sales slip or copy thereof is the only acceptable proof of purchase.
The product must be purchased from a Korg USA authorized dealer and have a valid serial number.
This warranty is valid only in the USA.
Damage resulting from the following causes are excluded from the warranty set forth above: misuse, including damage occurring during shipment, damage caused by battery leakage, accident, fire, unauthorized repairs, tampering, cosmetic damage or other types of damage which are the result of improper handling or abuse; the cleaning of controls or contacts due to exposure to dirty, dusty, or otherwise contaminated environment; damage resulting from modification; damage to units used for loan or rental.
Standard Shipping