Skip product carousel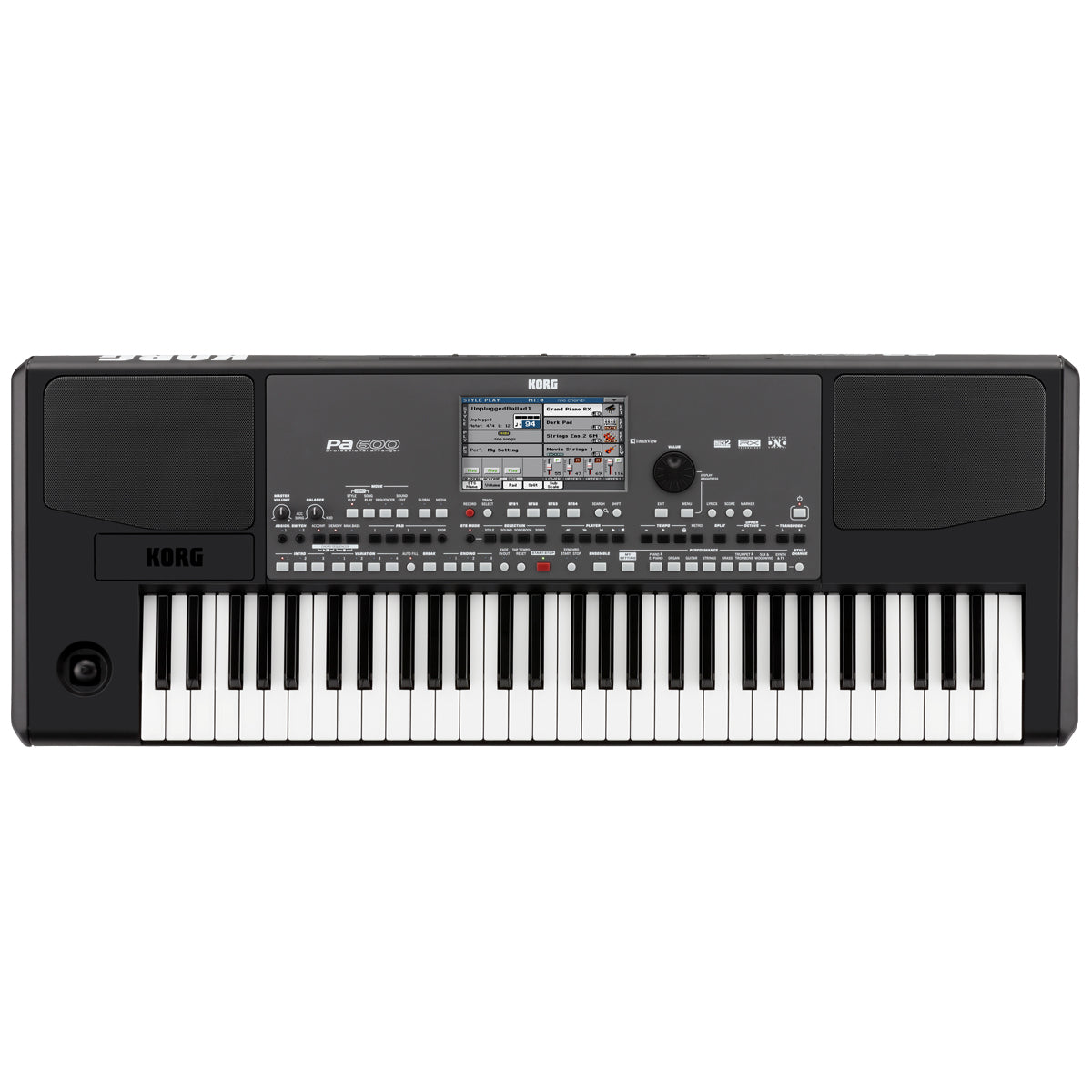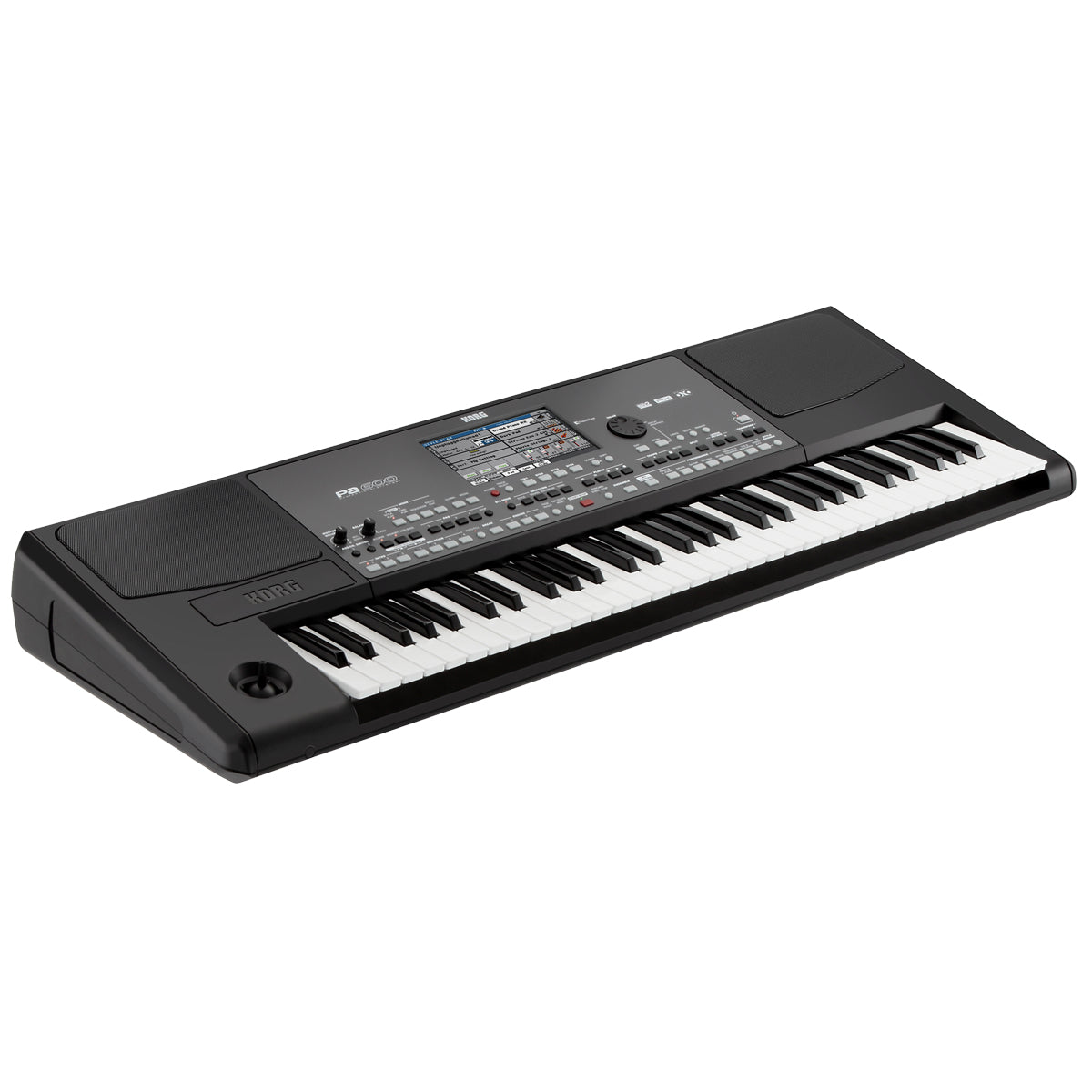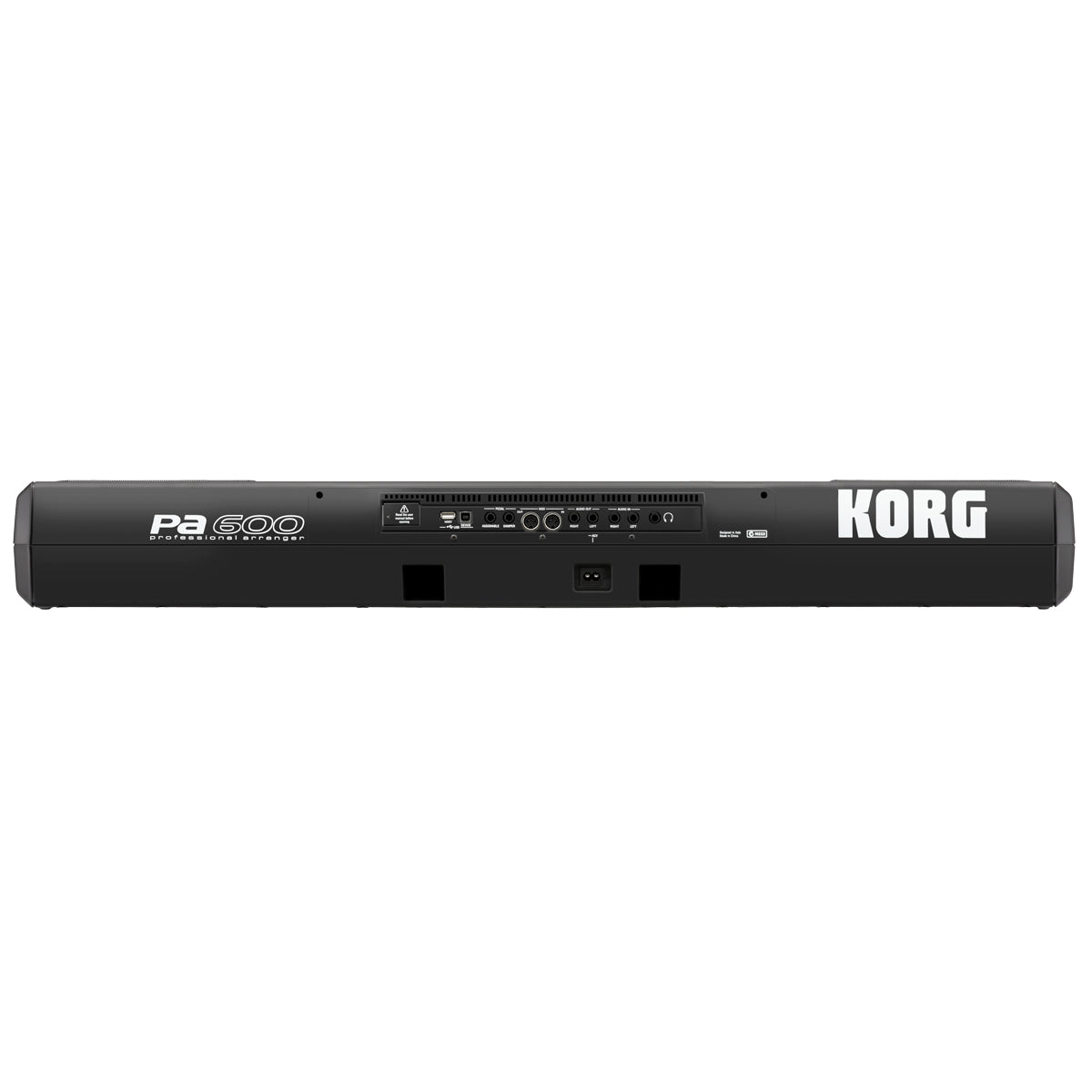 Korg Pa600 Professional Arranger Keyboard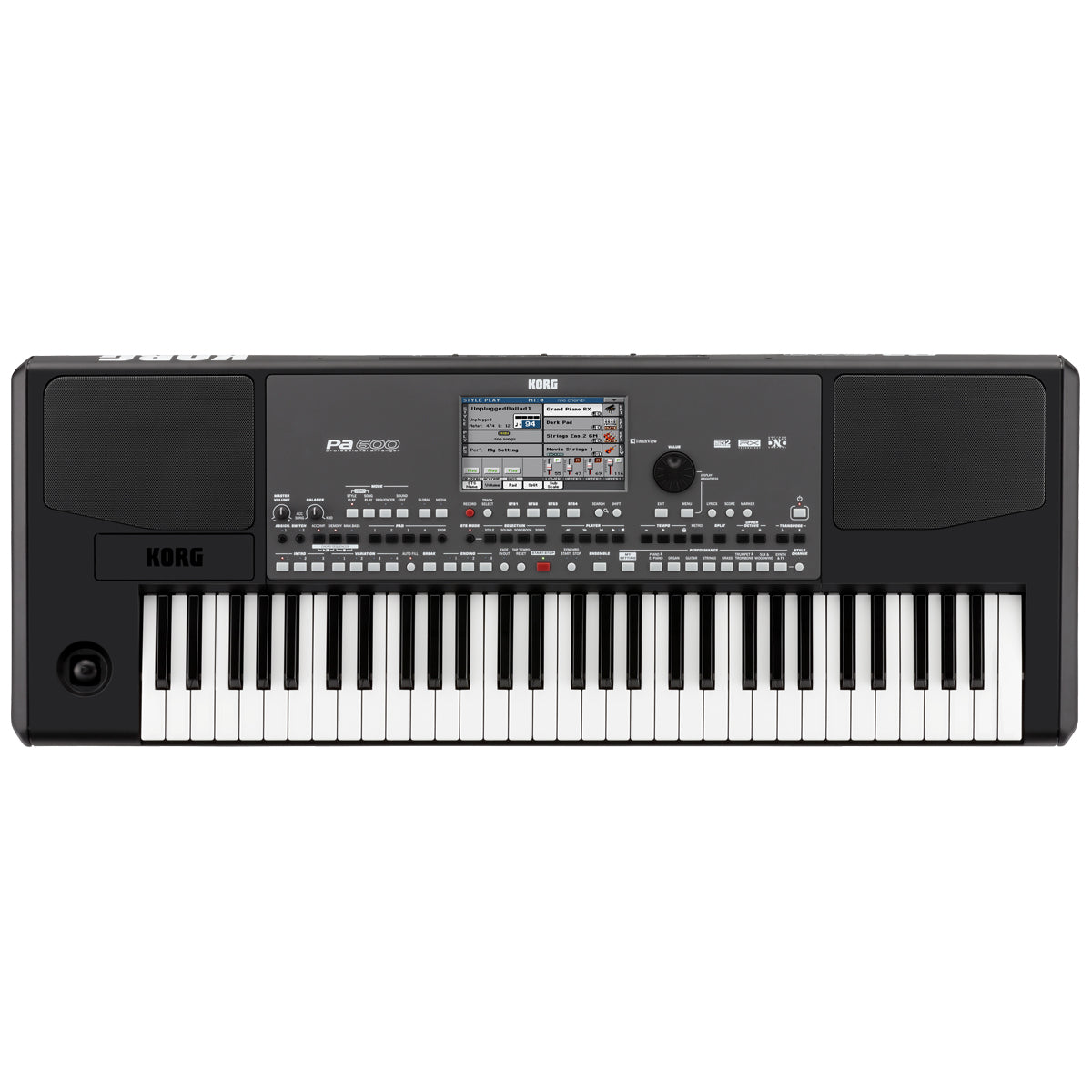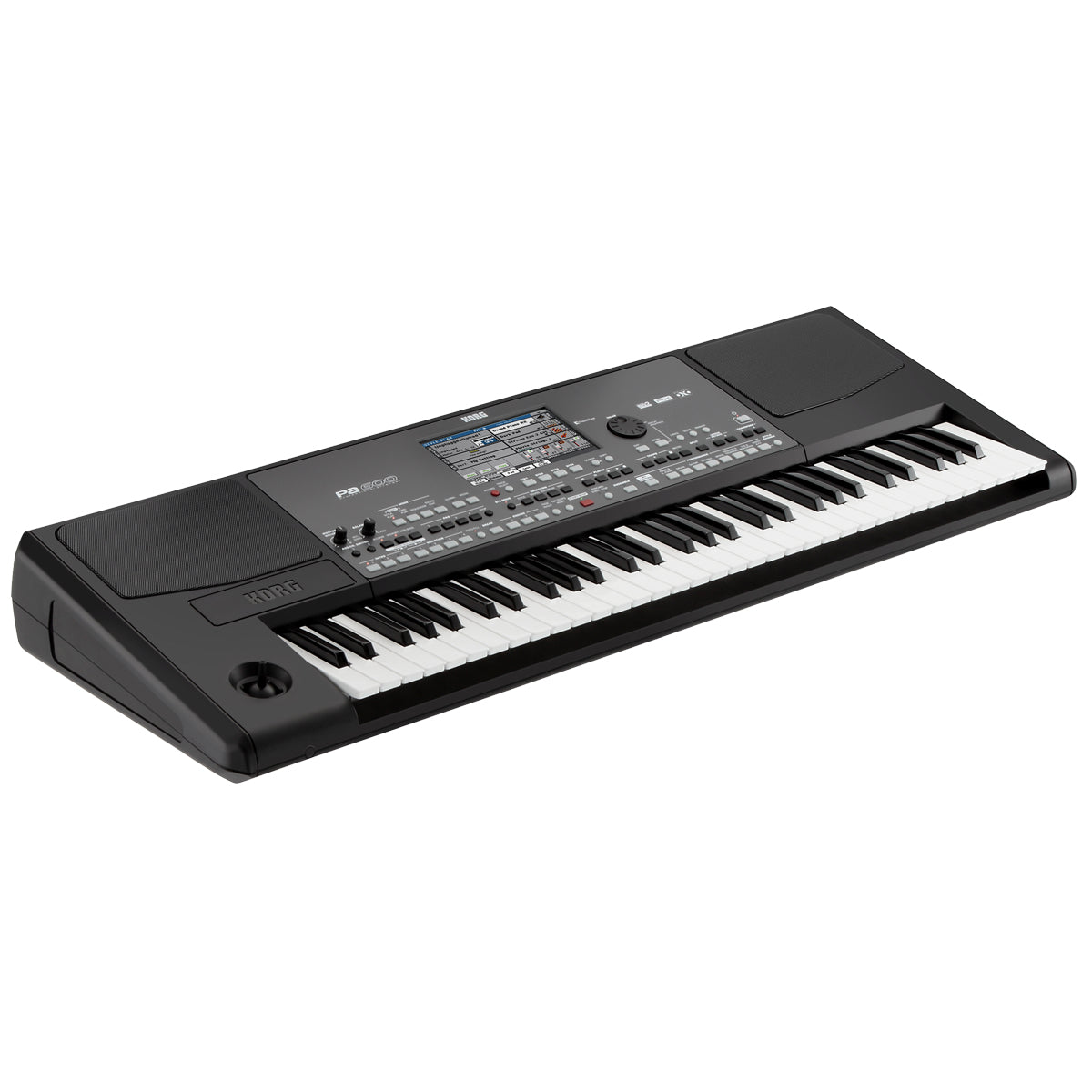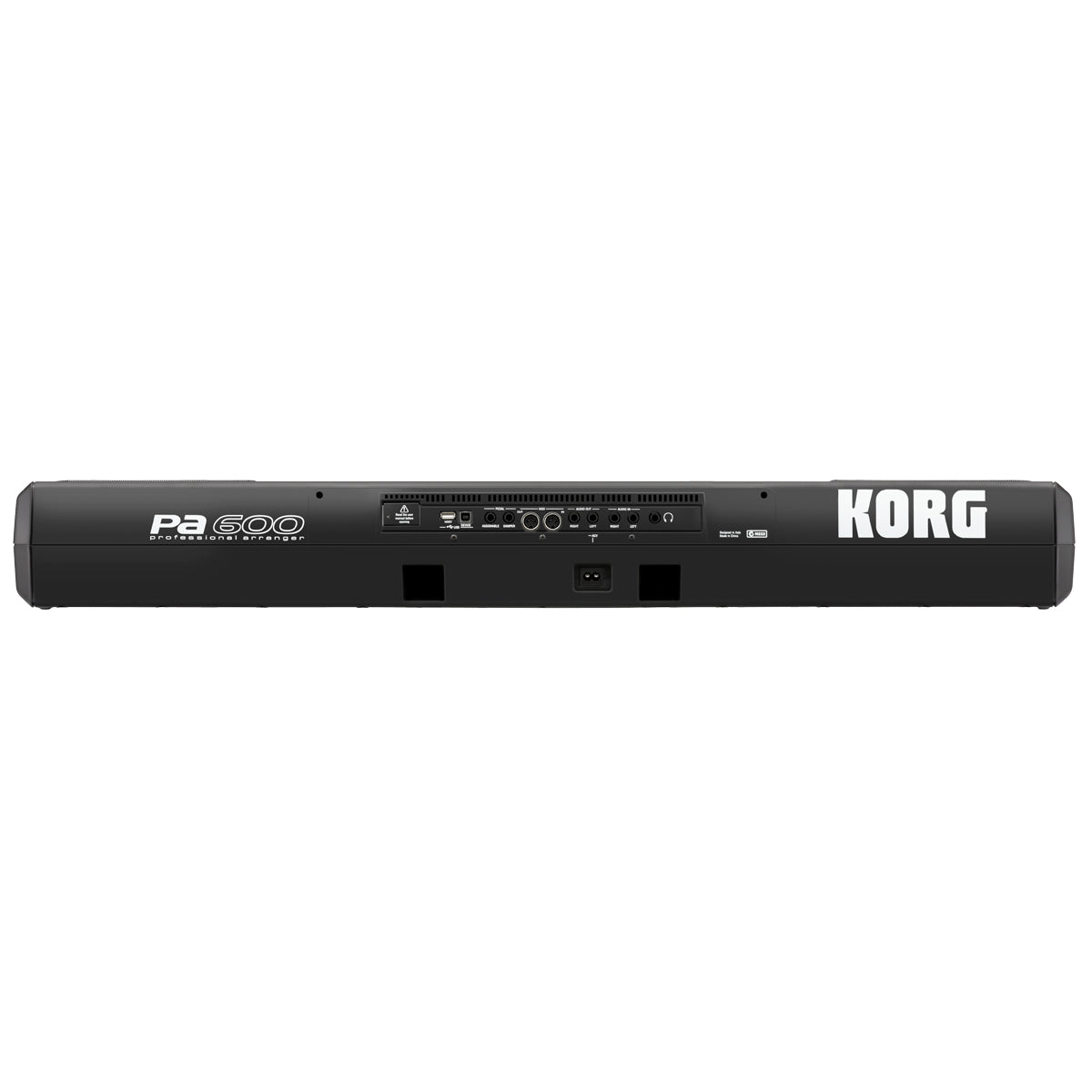 Korg Pa600 Professional Arranger Keyboard
The Pa600 is an affordable, compact, and powerful addition to Korg s internationally acclaimed PA series. Providing you with the most up-to-date collection of quality sound and styles combined, the PA600 is a perfect songwriting and performance partner. It even has the option to include custom sound and performance sets (sold separately) from around the world - a true first! 
Enhanced RX (Real eXperience) and DNC (Defined Nuance Control) sound engine offers improved realism and vivid sound.
Massive internal Factory PCM provides an extraordinarily powerful wave memory, delivering amazingly high quality sounds.
Two assignable switches and a four-way joystick ensure total control for the many available levels of sound articulation (DNC).
Two versions of Pa600 are available: International and Quarter Tone button variations. Both feature an elegantly designed and compact cabinet, including a pristine amplification system.
Large, bright, backlit TouchView color TFT display (800x480). Easy layout and intuitive graphical interface with new Search function for easy retrieval of any musical resource or file.
New resource selection feature with copy/paste, rename and delete.
Over 360 factory Styles, each including three Intros/Endings, four variations and four Fill In + Break, plus ten Favorite and three User banks for storage of your favorite customized or user created Styles.
Enhanced Guitar Mode 2 for even more realistic guitar parts, plus synchronized pads.
Chord Sequencer function that can record any chord progression on-the-fly.
Improved General Midi set for Standard Midi Files, compatibility with popular lyric formats including graphical (+G), plus Text Viewer, Marker and Score.
MP3 player with Transpose and Tempo Change.
4 Stereo Master Effects (125 FX algorithms).
Fully programmable SongBook database based on Styles, SMF, karaoke, and MP3, with instant recall of any song setting and user-definable custom lists.
Localized Pa600 and Pa600QT data (sold separately) provides Sounds and Styles relevant to specific countries and regions.
The Pa600 is a brilliant Professional Arranger that distills the sonic essence and functionality of the Pa series into a compact and affordable new instrument. Like its big brothers - the Pa800 and the Pa3X - the Pa600 uses our RX (Real eXperience) and DNC (Defined Nuance Control) technology to deliver sound quality that s unprecedented in an arranger keyboard. With its new compact cabinet, large TFT color TouchView display, enormous factory and user PCM memory, huge style database and excellent amplification system, Korg has raised the standard of excellence in the entry-level price range. Listen and Believe.
It all begins with the sound. Korg s sound quality is universally recognized as superior, and is relied on by musicians around the world. The Pa600 gives you a rich, detailed, sophisticated, natural sound with musical instruments from almost every genre, exploding with depth, nuance, subtlety, and accuracy. The DNC (Defined Nuance Control) system adds finely tuned control, and provides various levels of articulation. There are also several sounds distilled from the OASYS (one of the most powerful synthesizers ever made), helping the Pa600 set a new standard for arranger keyboards. Over 950 sounds are preloaded, including a refreshed GM sound set, and 64 Drum Kits. There is also an amazing multilayer stereo acoustic piano that was accurately sampled from a concert grand, and includes string and damper pedal resonance. Sounds are fully editable, and changes can be saved in the User area.
One very exciting feature added to the Pa600 is the option of purchasing musical sounds and styles particular to specific regions around the world. Up to 96MB of additional PCM allows many instruments to be accurately added to the Pa600 sound engine and used with styles that were developed to represent many of the popular musical styles of certain countries. Full details on the available options will be made available at Korg.com as they are released.
Effects
Great sound is more than just the quality of the sample data. For many years, Korg has produced outstanding, studio-quality effects that are simply breathtaking. The Pa600 has four stereo Master Effect processors, with 125 effects including standards such as reverb, delay, and chorus, as well as some of the universally acclaimed REMS guitar-based effects for authentic guitar tones.
Each track features EQ with Low, Mid and High controls. A custom track EQ can be memorized in the general preferences for Song Play mode. This will help sculpt the sounds to your personal taste for any MIDI file you play. Need a lighter bass track? Save the desired equalization, and the bass will stay light with all the subsequent Songs.
A limiter and final 4-band parametric EQ have been added to the sound output of the Pa600. Its total sound can be enhanced by these powerful and musically refined processors, easily adapting to your musical taste, or compensating for a problematic live environment.
Styles
The Pa600 delivers a new set of deluxe styles, programmed by some of the leading arrangers in the world, each of whom worked according to their musical strengths. The result is hundreds of preloaded Styles that provide unparalleled realism and detail. Covering an expanded range of musical genres, the Pa600 provides styles for almost every occasion. If you require a special Style collection, simply record and edit your own styles on board.
Korg added further realism to your performance with four Fills, Break, three Intros and three Endings. More flexibility is added by the choice of different transposition tables to suit any instrument characteristic, and the stunning Guitar Mode 2 adds a totally new perspective to how realistic Guitar tracks can sound. If you need both hands to play a solo passage, record your chord sequence and let the Pa600 s Chord Sequencer play it for you.
The player on board the Pa600 can read MIDI, KAR and MP3 files. It can also read lyrics and chords from most of these files, and add markers on-the-fly to MIDI files. Traditional score viewing is also available for those who prefer to read music.
The Score Viewer displays the lead track (or any other track) as clear and plain traditional musical notation with notes or chords, together with lyrics and chord abbreviations. Chord names can also be seen in different languages (English and Italian). For music learners, Korg also added a function to show note names next to each note.
SongBook
This exciting feature was developed to make your life easier while playing live. The SongBook is a musical database that s completely user programmable, containing all the settings needed to play a particular song. You only have to search for the title of the song you would like to play, select it and hit Play . SongBook can reference styles, MIDI files, or MP3s, and can immediately recall settings such as song title, genre, artist, tempo, volumes, sounds, muted tracks, effect settings, Easy Edit, STS*, master transpose, and more. Everything that you need to play your song perfectly is in the SongBook; a useful musical feature that is unique to Korg.
(*STS - Single Touch Settings is a memory that recalls sounds for all the real time tracks (Upper 1, 2, 3 & Lower).)
SKU
KOR-PA600
Vendor
Korg
Built In Speakers
Yes
Connectivity
MIDI and USB
Included From Manufacturer
Music Rest
Power Supply
Keys Weighted
No
Key Cover
No
Number of Keys
61
Mpn
PA600
Piano Cabinet Style
Portable
Product Unique Features
7" TFT Color TouchView Display
Accompaniments
Yes
Duet Mode
No
Finish
Black
Half-Damper Support
No
Audio Inputs
(2) 1/4" Line - R, L/Mono, (2) 1/4" Control Pedal Inputs
Audio Outputs
(1) 1/4" Stereo Headphone, (2) 1/4" Line - R, L/Mono
Key Action
Synth with Touch Response
Layer Feature
Yes
Metronome
Yes
Pedals
Optional
Product Weight
24.25 lbs
Quarter-Tone Scale Function
No
Rhythm Patterns
360+
Song Recorder
MIDI
Number of Sounds
950
Speaker Power
2 x 15 Watts
Speaker Size
(2) 3.94"
Split Feature
Yes
Storage Type
USB
Number of Tracks
16
Transpose Feature
Yes
Voices of Polyphony
128
Width
40.55"
Depth
14.88"
Height
5"
Korg USA Warranty Policy
All Korg products purchased from a Korg USA authorized dealer are warranted to be free from defects in material and workmanship to the original consumer for a period of one (1) year.
Register your new Korg keyboard, keyboard rack module or digital piano online and receive a certificate that extends the product warranty for an extra year from the date of purchase. Product must be registered within 90 days of purchase to receive an extra year of warranty.
Tuner and Metronome products are warranted to be free from defects in material and workmanship to the original consumer for a period of three (3) years.
Tubes, AC Adapters and Foot Switches are warranted to be free from defects in material and workmanship to the original consumer for a period of ninety (90) days.
The customer must provide proof of purchase in order to obtain warranty service. The dated sales slip or copy thereof is the only acceptable proof of purchase.
The product must be purchased from a Korg USA authorized dealer and have a valid serial number.
This warranty is valid only in the USA.
Damage resulting from the following causes are excluded from the warranty set forth above: misuse, including damage occurring during shipment, damage caused by battery leakage, accident, fire, unauthorized repairs, tampering, cosmetic damage or other types of damage which are the result of improper handling or abuse; the cleaning of controls or contacts due to exposure to dirty, dusty, or otherwise contaminated environment; damage resulting from modification; damage to units used for loan or rental.
Ground shipping is FREE for all orders $99 and up.