Skip product carousel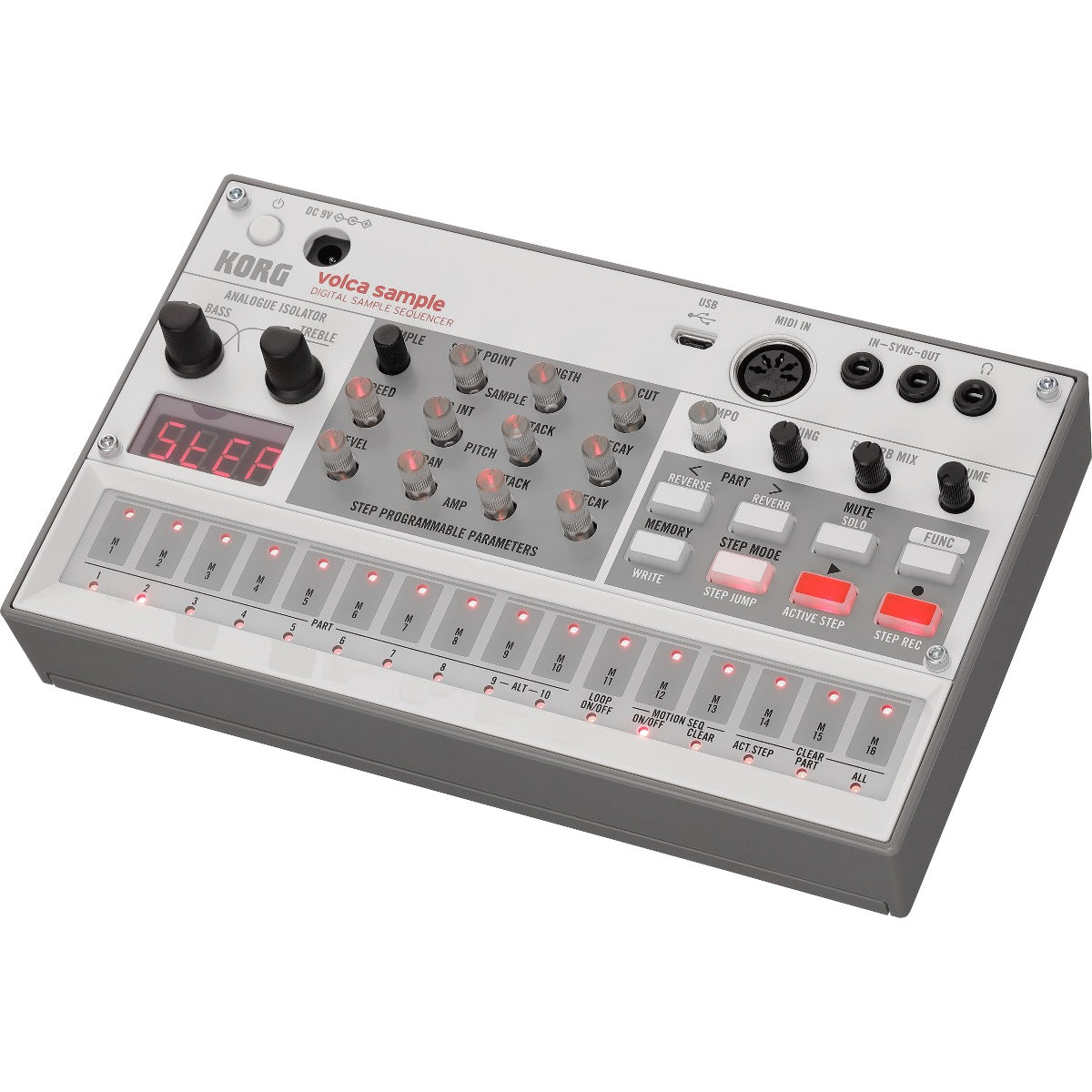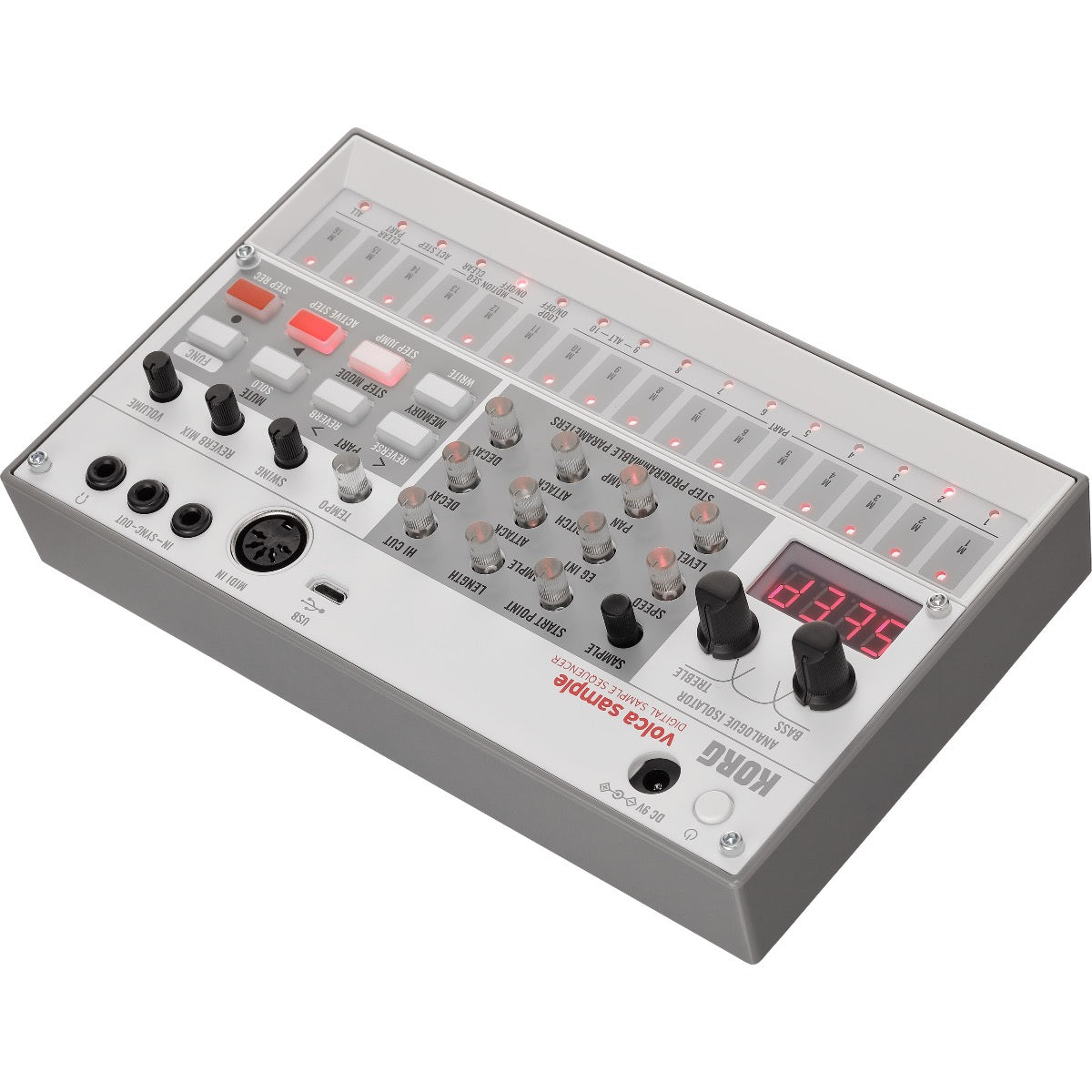 Korg Volca Sample 2 Digital Sample Sequencer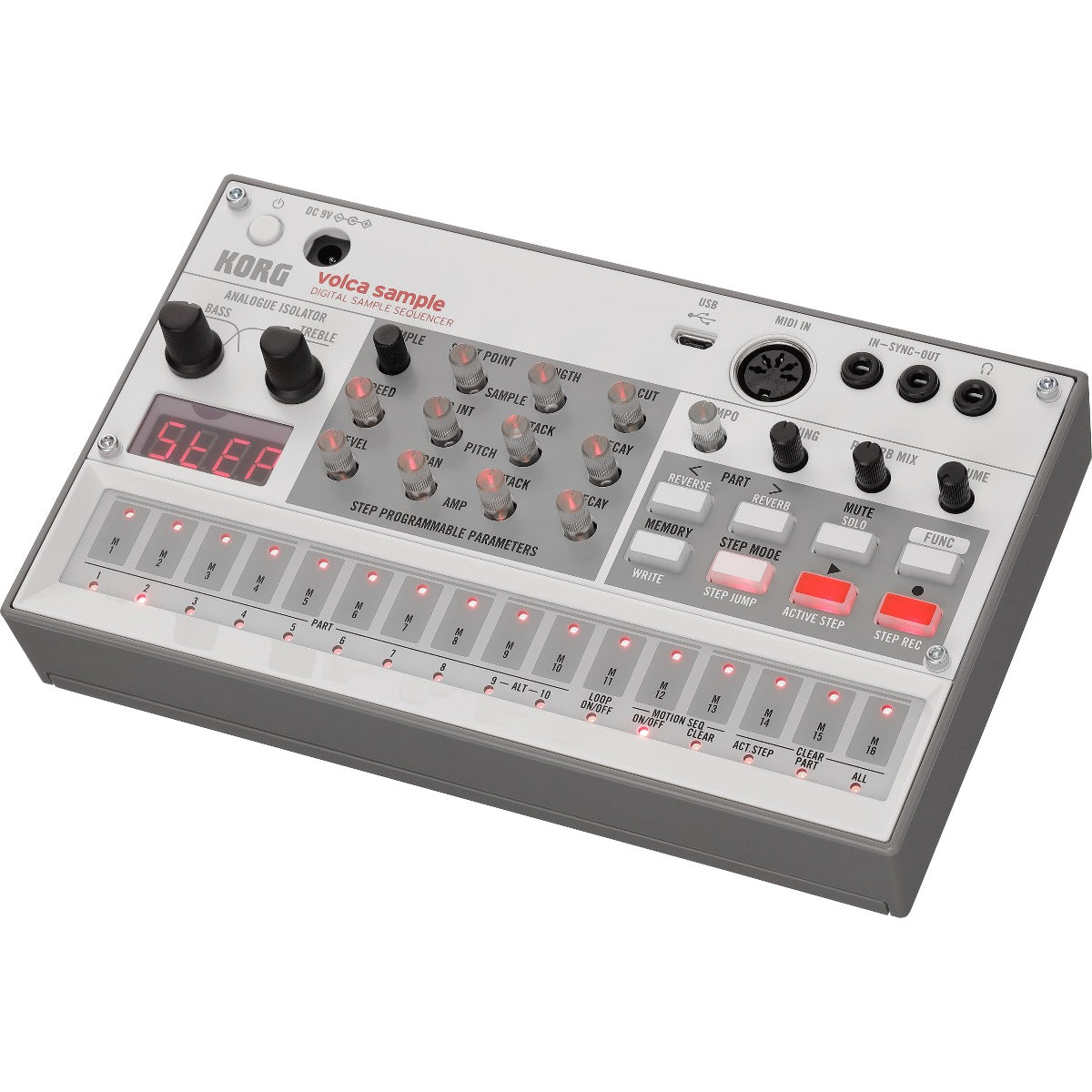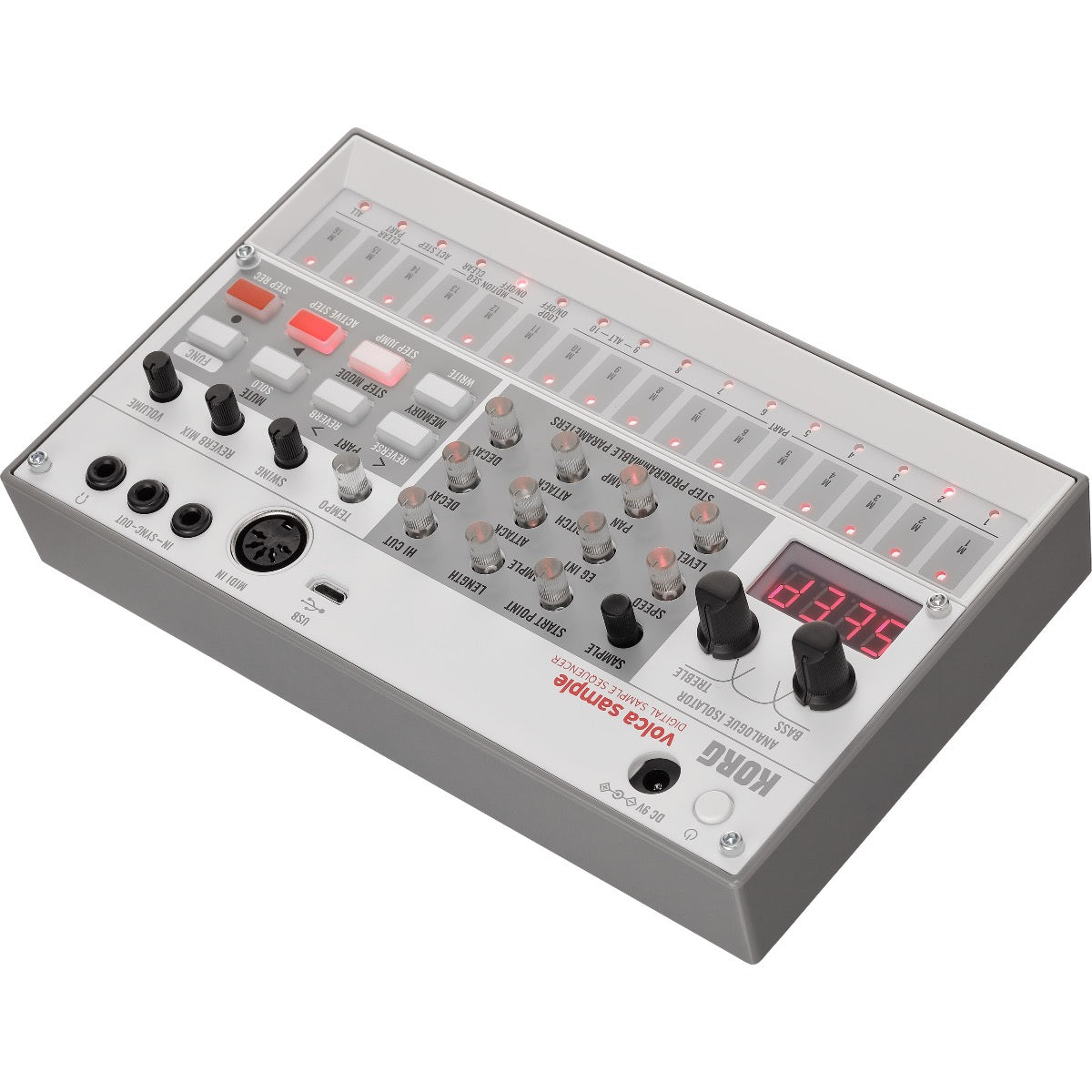 Korg Volca Sample 2 Digital Sample Sequencer
Korg Volca Sample 2 is a new generation model with more memory, features and connectivity to take your beatmaking further than ever before. Volca Sample is the compact and powerful sample-based drum machine that has captured the attention and creativity of thousands of players. Volca Sample 2 retains all of the features that made the original so popular and adds increased sample memory, a micro-USB port for better connectivity, increased sample memory and additional functions for an improved workflow.
USB for faster sample management and better connectivity
The micro-USB port added to Volca Sample 2 allows you to connect it to your computer for both MIDI automation and sample management. It allows you to easily control, sync and play your Volca Sample 2 from your any DAW. Plus, individual MIDI channels can now be assigned to different parts, making it easier to perform when using an external device such as a sequencer or keyboard.
Easier sample and pattern management with your computer
With Volca Sample 2's dedicated librarian software utilizing the USB port as well, managing and sending your samples and patterns back and forth is now an instantaneous and pain-free process. You can also use Korg's free AudioPocket iOS app to record new samples on the fly and transfer them to Volca Sample 2.
More memory, pattern locations, samples and bonus packs
Volca Sample 2 has 200 sample memory slots, double the number its predecessor had. 50 of those are empty and ready to be loaded with pre-made sample libraries or your own original ones. Pattern storage locations have also have been increased from 10 to 16.
Added features take your beats further
These handy functions have been will help in your music making process:

Pattern chain with two different step jump modes
Start delay function: go 'off the grid' by slightly delaying the start of any part to achieve different kinds of swing and off-kilter grooves.
Portable and performance-ready
Volca Sample 2 boasts an advanced sample playback engine replete with eight-voice polyphony, digital reverb and a rich double filter. Absolutely hands-on with plenty of knobs for sample manipulation, it can run on six AA batteries and has an integrated speaker, perfect for standalone use. Furthermore, with its sync in/out and MIDI in connections, Volca Sample 2 can integrates seamlessly with your live rig, production studio and, of course, any other Volca!
SKU
KOR-VOLCASAMPLE2
MPN
Volca Sample 2
Vendor
Korg
Analog Digital
Digital
Built In Speakers
Yes
Included From Manufacturer
1/8" instrument cable
(6) AA batteries
Midi
In and USB
Mono Poly
Polyphonic
Mpn
VOLCASAMPLE 2
Control Connections
1/8" sync input
1/8" sync output
Onboard Controllers
Multi-touch keyboard
Effects
Analog isolator dual filter
Reverb
Audio Outputs
1/8" stereo headphone/main output
Multitimbral Capability
8 parts
Product Weight
0.82 lbs. (excluding batteries)
Programs/Presets
200 sample storage locations
16 pattern storage locations
Sequencer
8 parts
16 steps
16 stored patterns
Speakers
Built-in mini speaker
USB Port (to Host)
MIDI;File Transfer;Editor/Librarian/Patch Manager
Voices of Polyphony
8
Width
7.61"
Depth
4.54"
Height
1.82"
Korg USA Warranty Policy
All Korg products purchased from a Korg USA authorized dealer are warranted to be free from defects in material and workmanship to the original consumer for a period of one (1) year.
Register your new Korg keyboard, keyboard rack module or digital piano online and receive a certificate that extends the product warranty for an extra year from the date of purchase. Product must be registered within 90 days of purchase to receive an extra year of warranty.
Tuner and Metronome products are warranted to be free from defects in material and workmanship to the original consumer for a period of three (3) years.
Tubes, AC Adapters and Foot Switches are warranted to be free from defects in material and workmanship to the original consumer for a period of ninety (90) days.
The customer must provide proof of purchase in order to obtain warranty service. The dated sales slip or copy thereof is the only acceptable proof of purchase.
The product must be purchased from a Korg USA authorized dealer and have a valid serial number.
This warranty is valid only in the USA.
Damage resulting from the following causes are excluded from the warranty set forth above: misuse, including damage occurring during shipment, damage caused by battery leakage, accident, fire, unauthorized repairs, tampering, cosmetic damage or other types of damage which are the result of improper handling or abuse; the cleaning of controls or contacts due to exposure to dirty, dusty, or otherwise contaminated environment; damage resulting from modification; damage to units used for loan or rental.
Ground shipping is FREE for all orders $99 and up.