Skip product carousel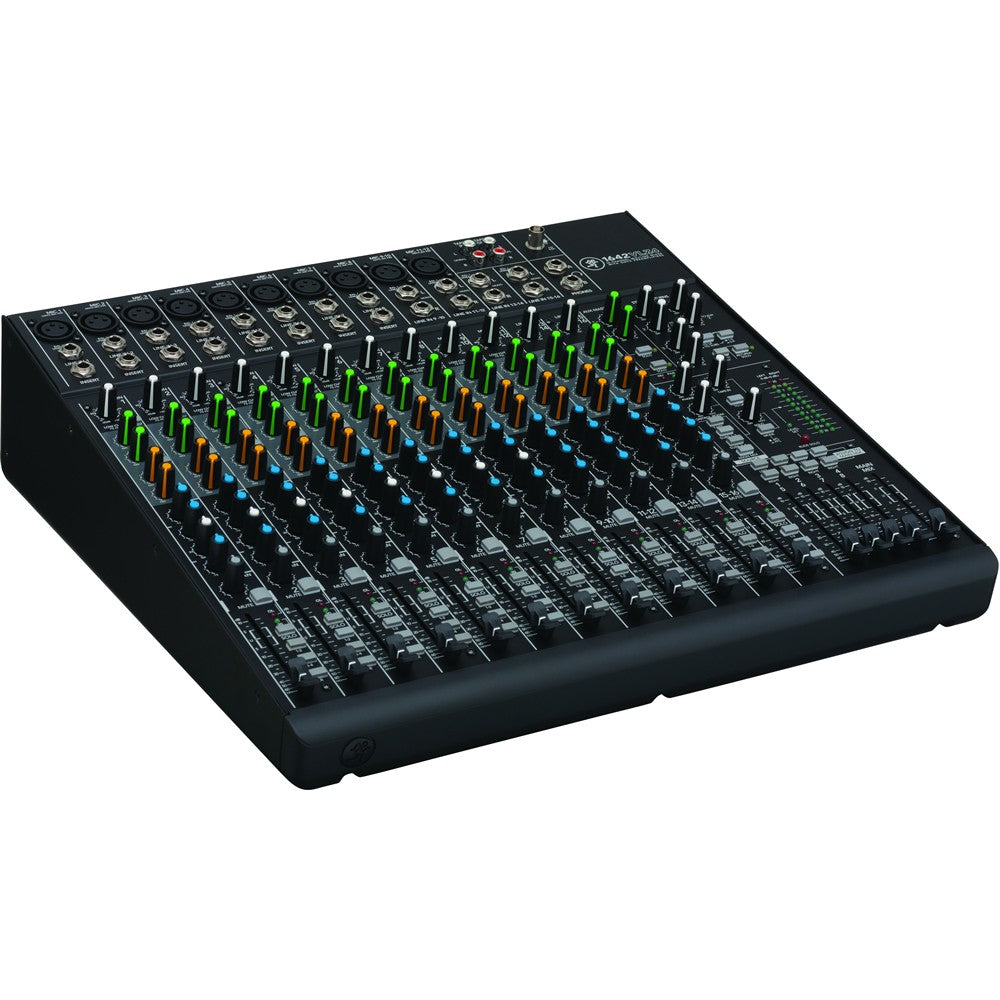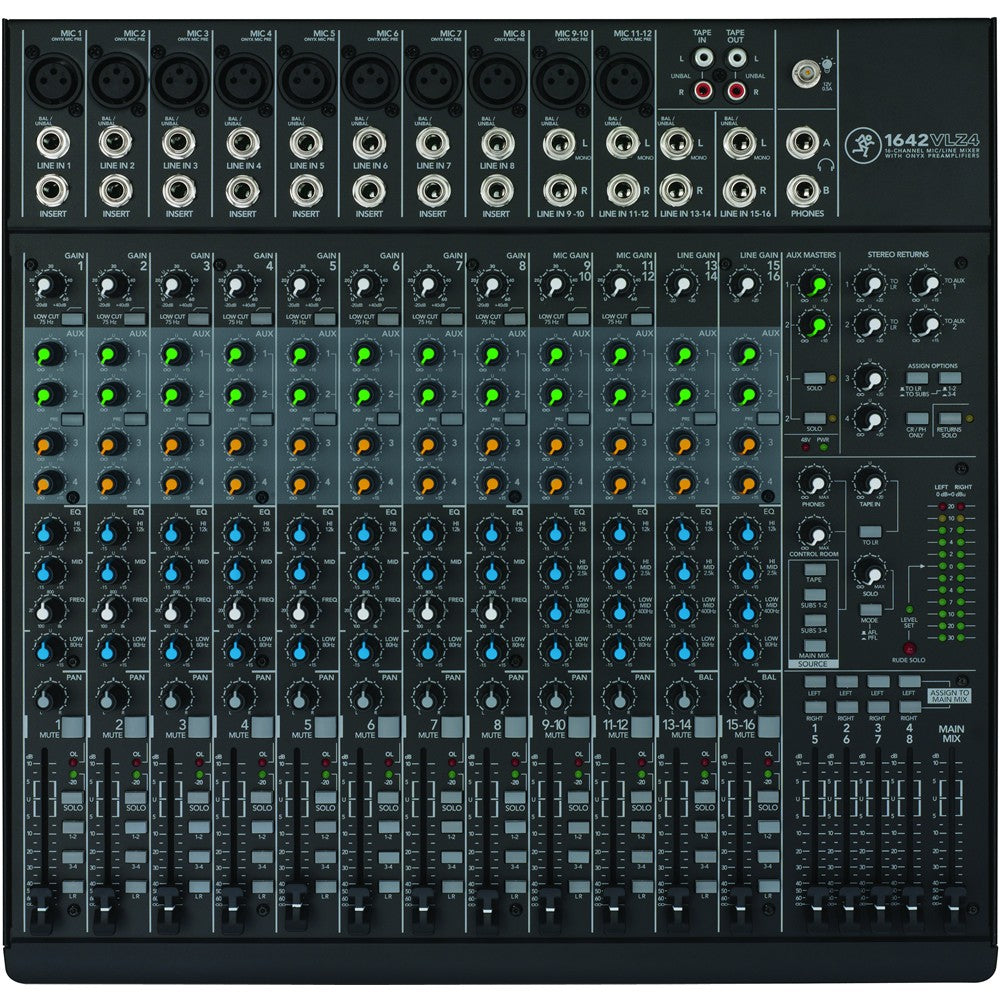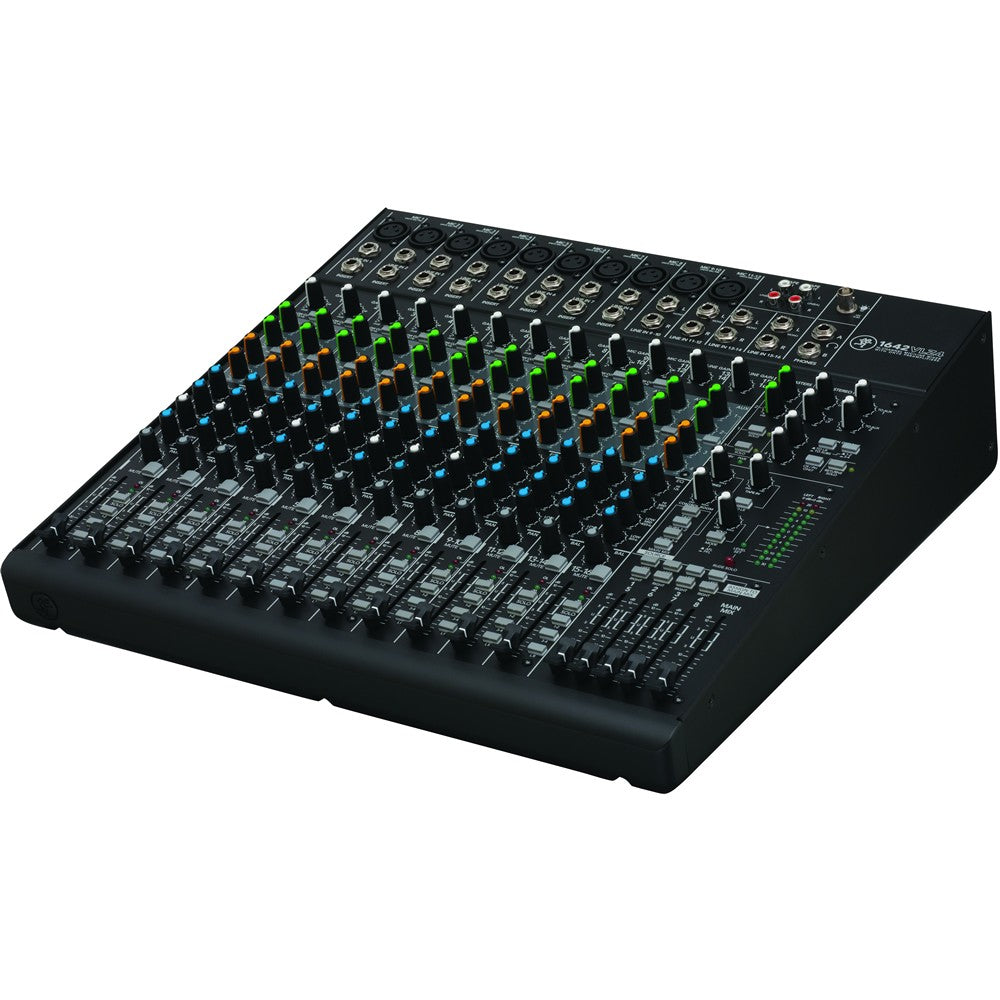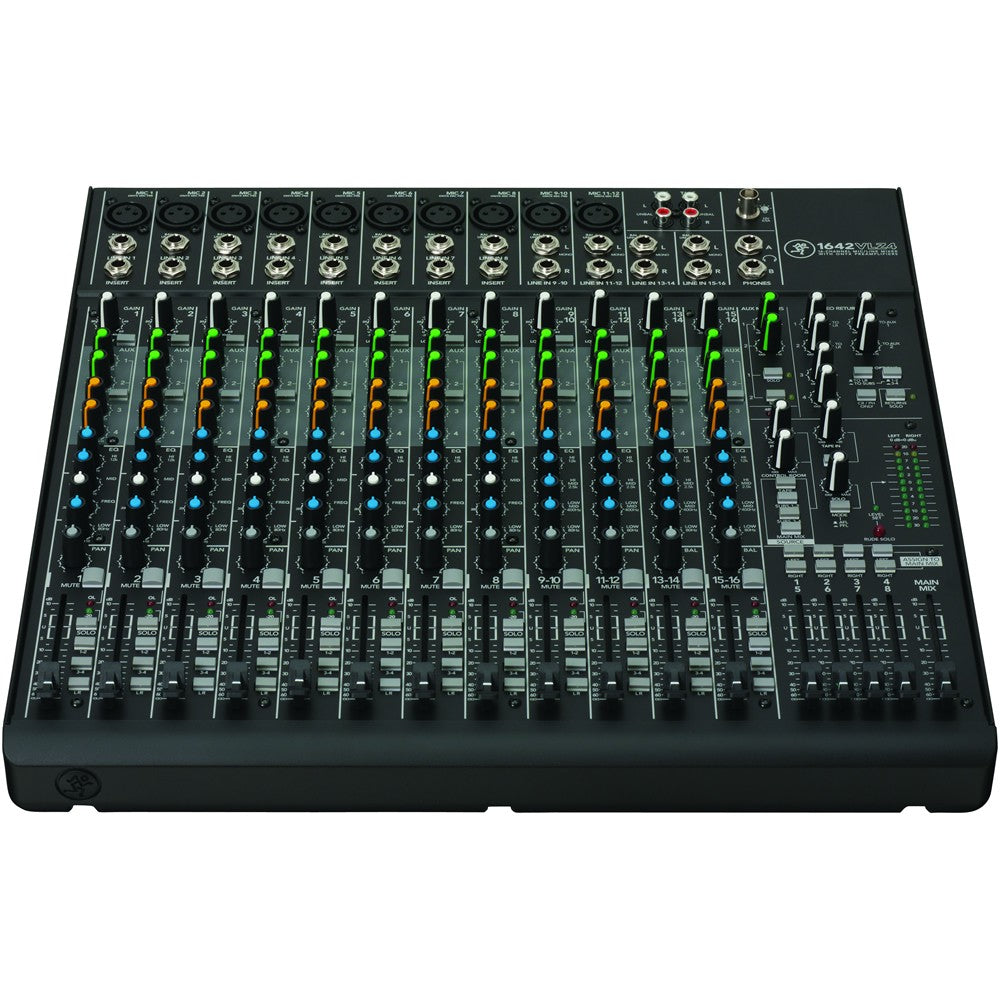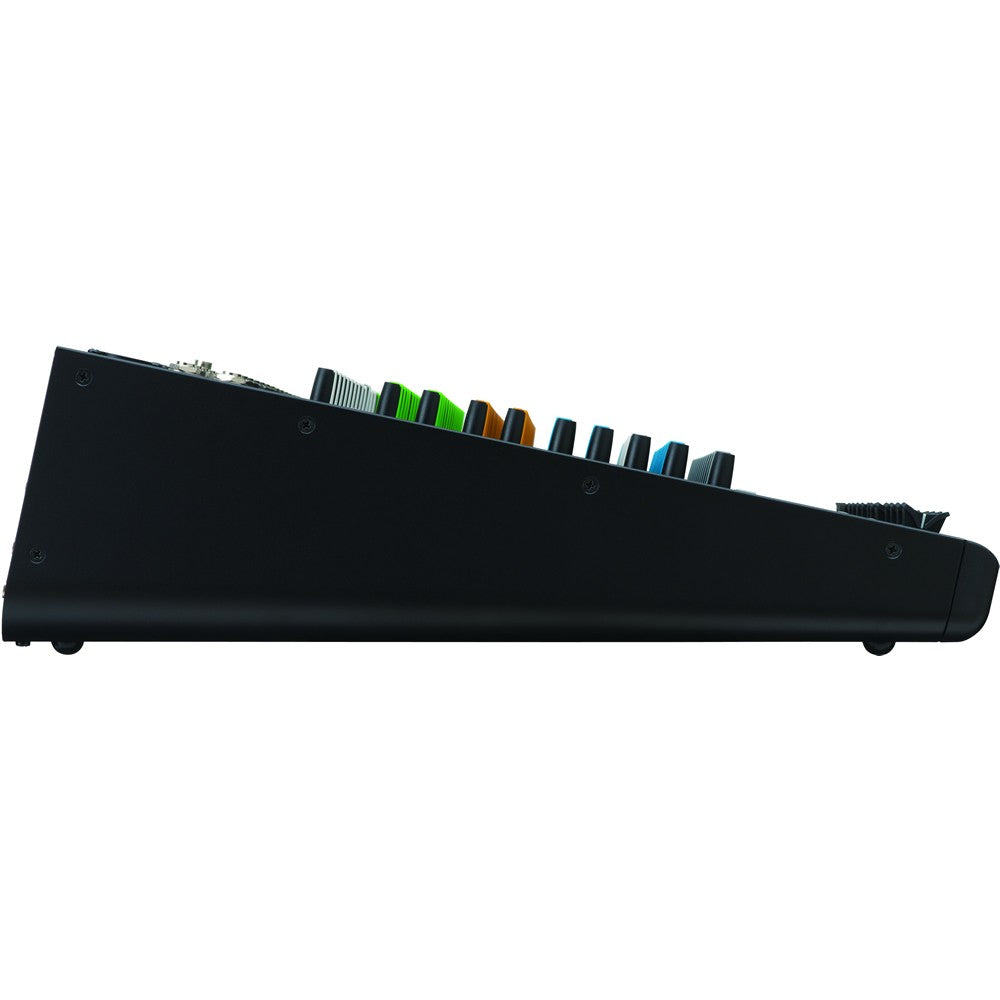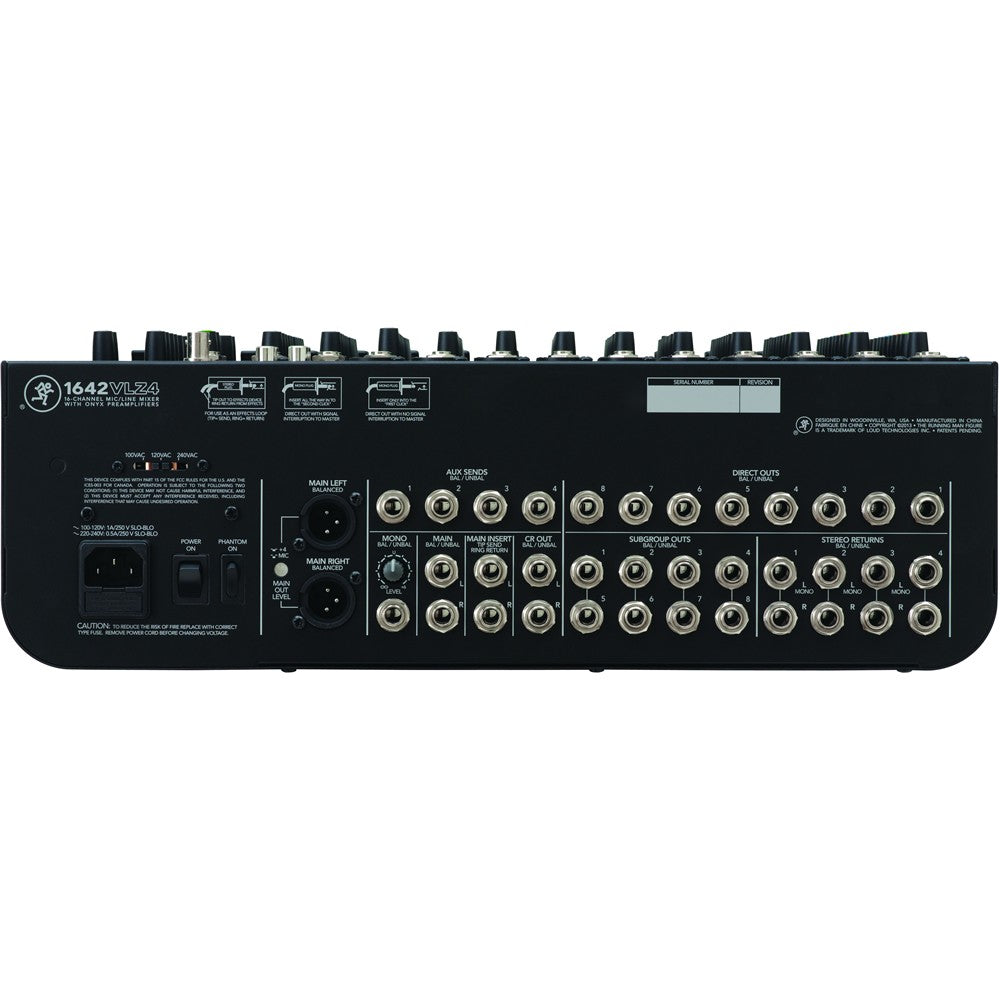 Mackie 1642VLZ4 16-Channel Compact 4-Bus Mixer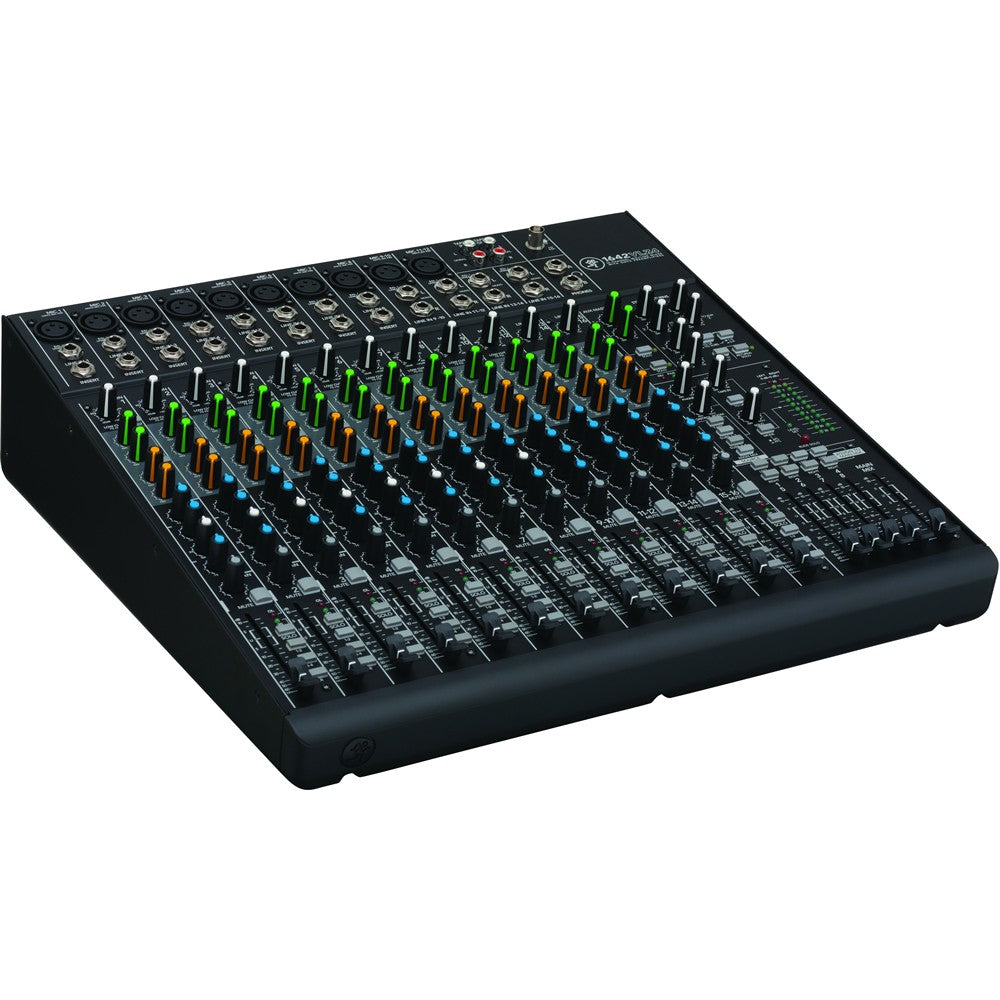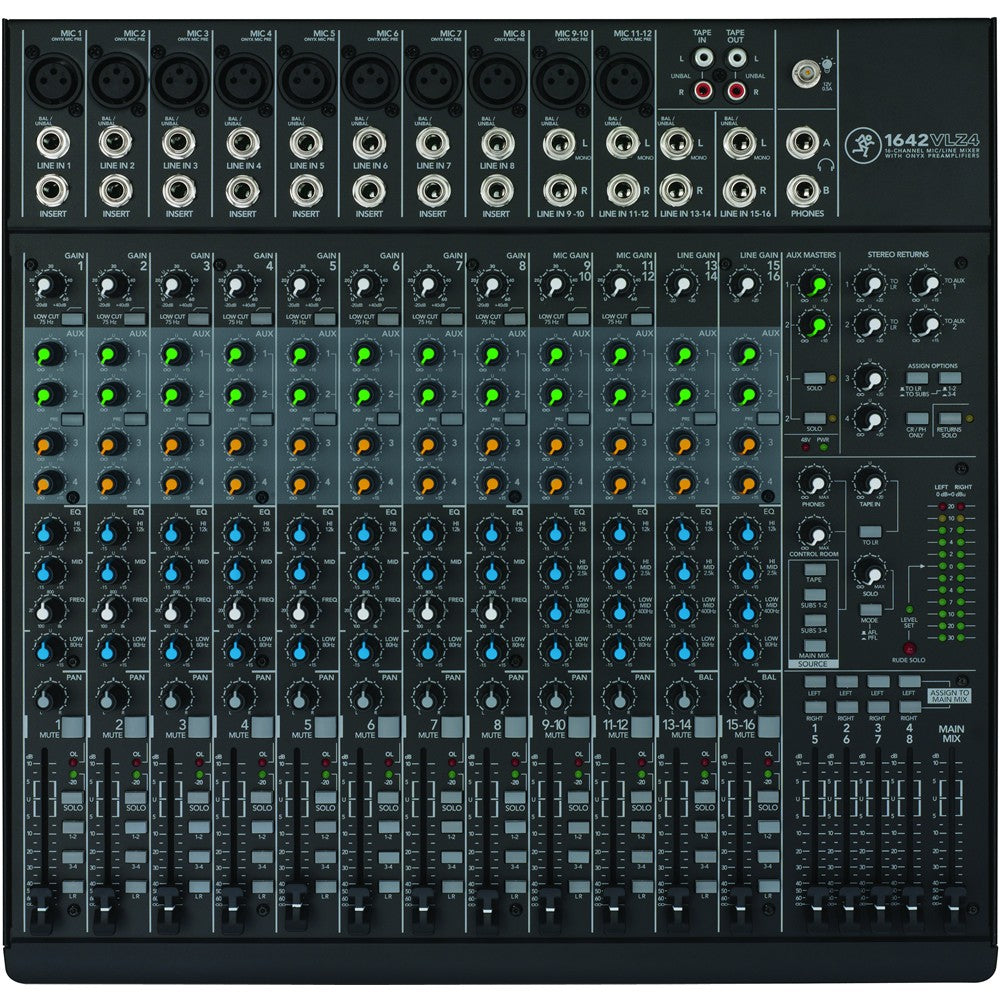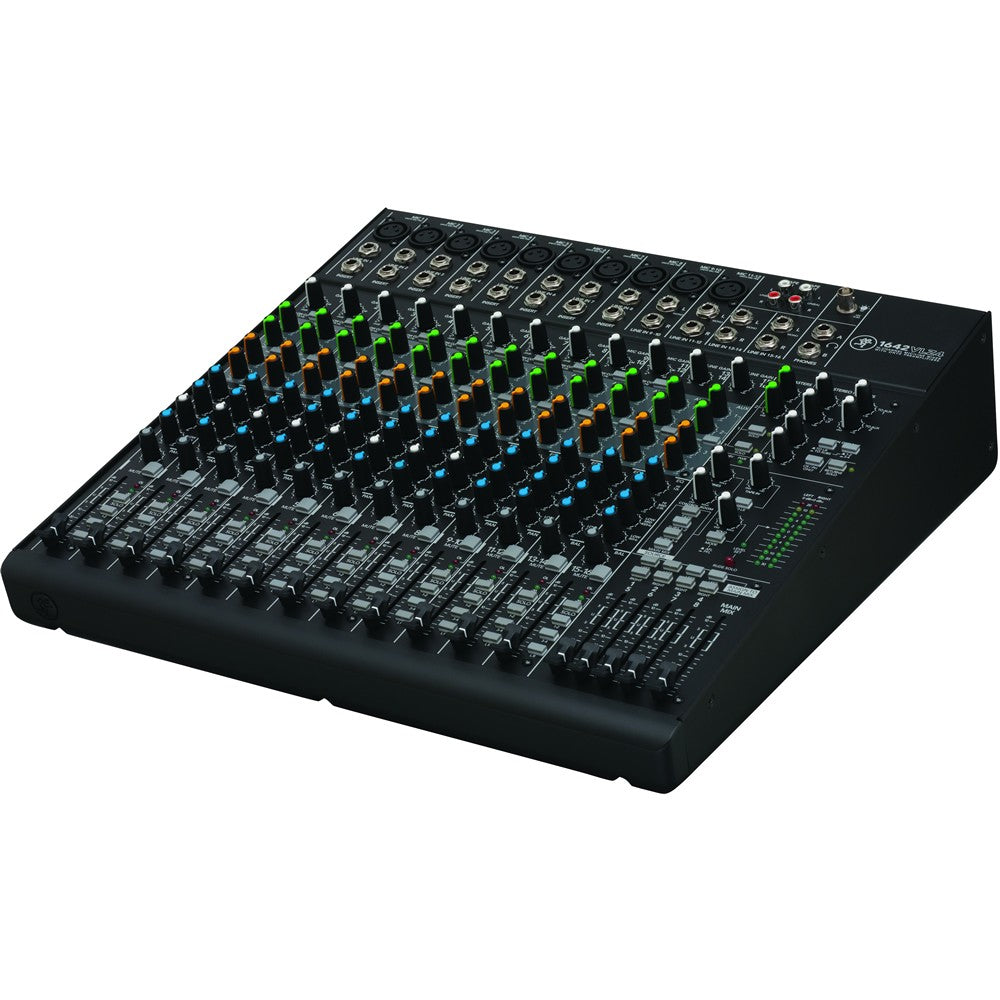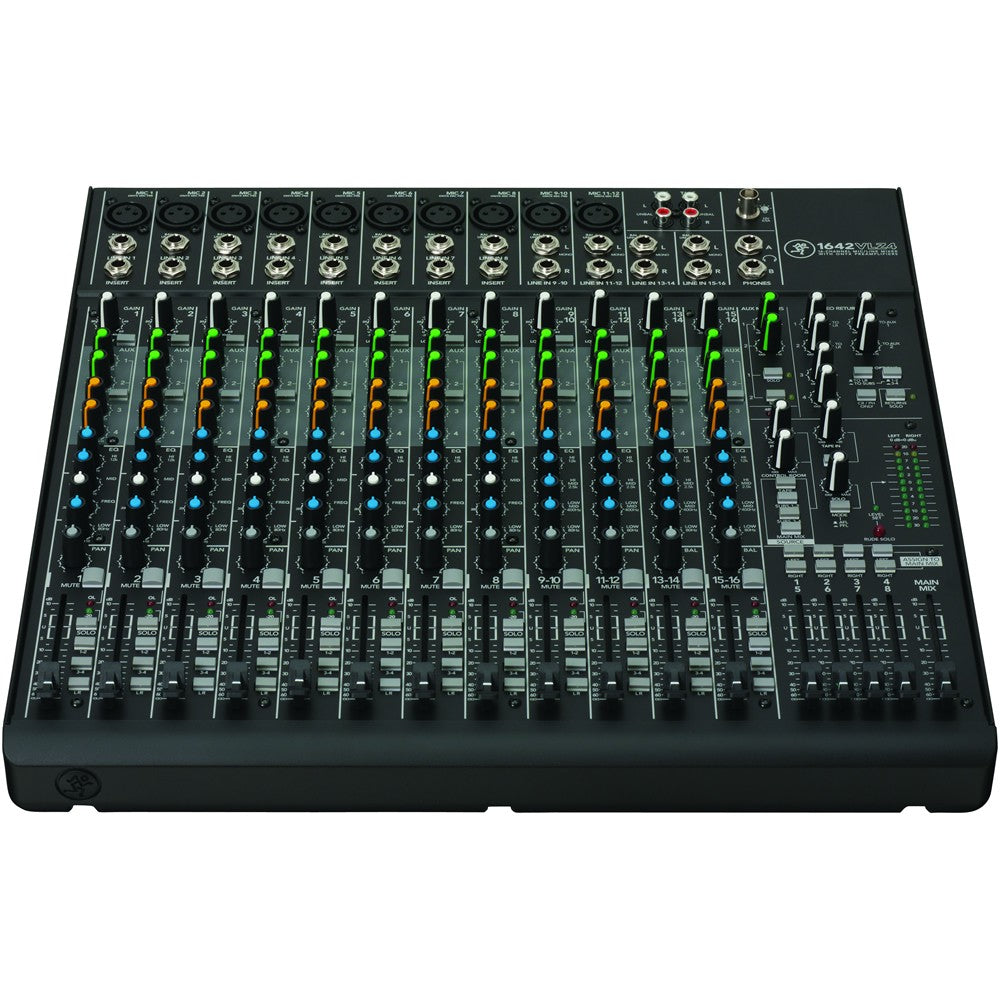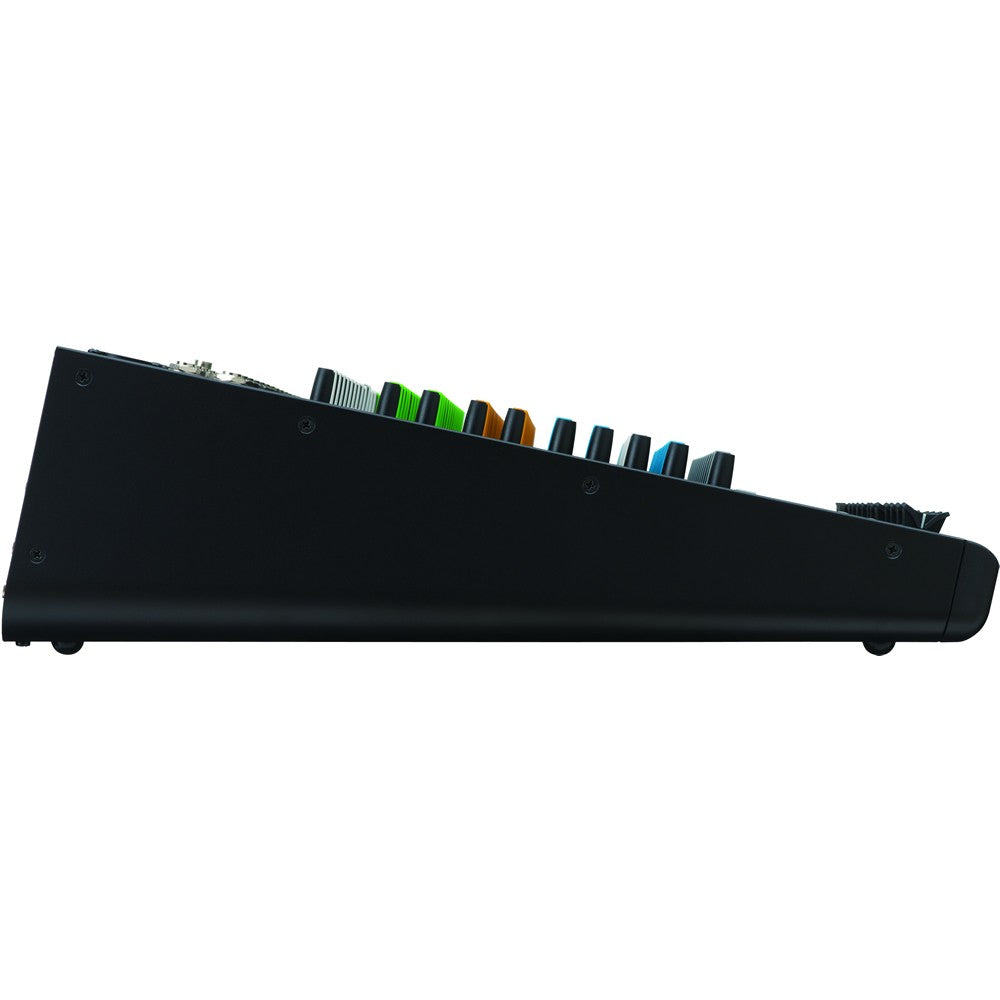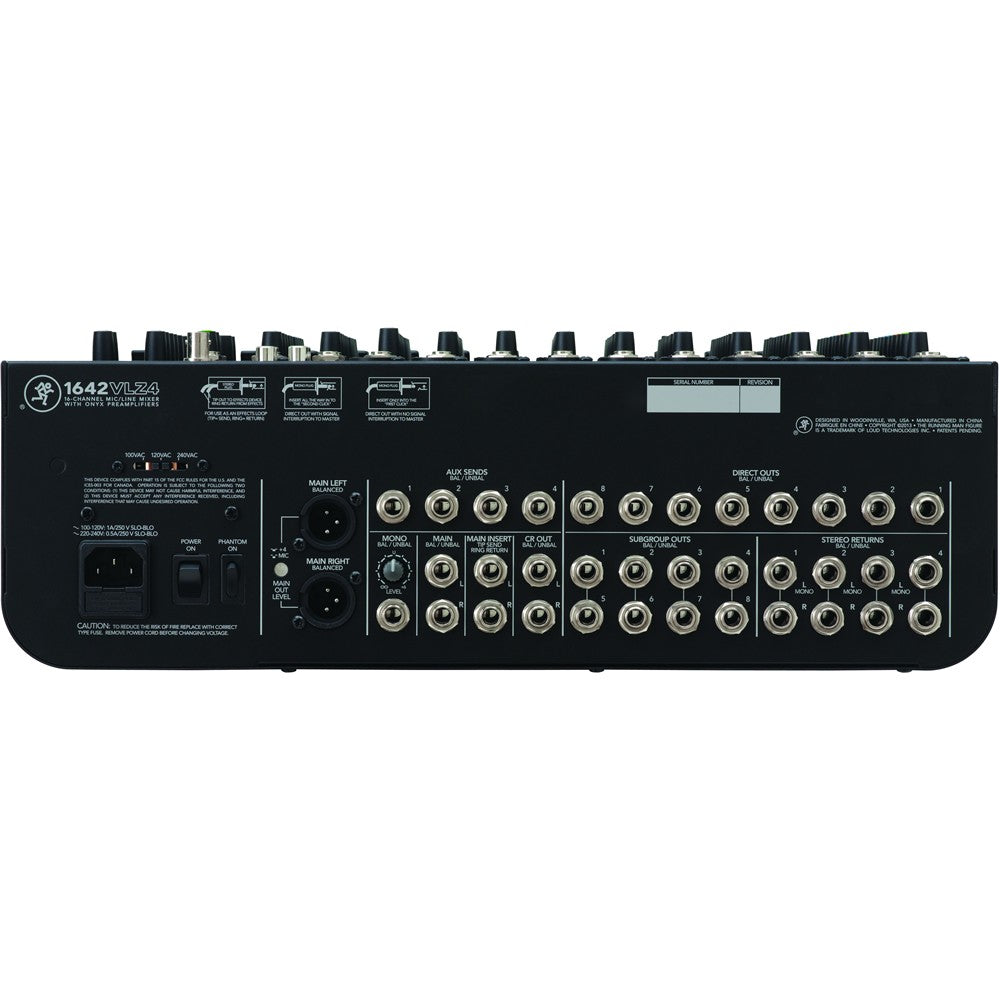 Mackie 1642VLZ4 16-Channel Compact 4-Bus Mixer
The 16-channel 1642VLZ4 delivers the proven performance of Mackie Onyx mic preamps in a compact 4-bus mixer design perfect for bands, clubs and more. From every input to every output, the 1642VLZ4 is designed to provide the highest headroom and lowest noise possible for maximum signal integrity. Plus, it is truly "Built-Like-A-Tank" with a ridiculously rugged solid steel chassis that includes high-contrast controls for ultimate tactile control. And with features like an expanded return section for no-hassle system integration plus a dedicated control room section, the 1642VLZ4 is the go-to mixer choice for any application that demands flexibility and professional performance.
Onyx preamps
Now with Onyx mic preamps, VLZ4 provides proven performance that goes toe-to-toe with any boutique preamp on the market. In configurations with up to 16 Onyx preamps, a VLZ4 compact mixer is the right choice for your professional audio application.
New ergonomics
Industrial-level ruggedness doesn't mean gigging with a boring grey box. All-new black powder coat finish, cockpit-inspired controls and high contrast knobs improve at-a-glance identification and operation in low-light situations like clubs and studios.
High headroom/low noise
From every input to every output, a VLZ mixer must have the highest headroom and lowest noise possible. New custom op-amps and classleading negative summing bus architecture show our dedication to improving performance and sound quality.
Built-like-a-tank
From beer spills to drops from moving vehicles, customers have proven time and time again that VLZ mixers are truly "Built-Like-A-Tank." With a nearly indestructible steel wrap-around chassis and features like grime-resistant rotary sealed pots, they take the abuse that would simply destroy the competition.
Professionally proven
Extremely comprehensive, VLZ4 offers a mixer for every channel count, every price point and for every venue. From the ultra-compact 402-VLZ4 for desktop applications to the larger 4-Bus mixers, you can be sure there is a VLZ4 mixer for your application.

SKU
MAC-1642VLZ4
Vendor
Mackie
Audio Recording
None
Mic Preamps
10
Mixer Channel Filterable
16
Mixer Type
Analog
Mpn
2040766-00
Product Unique Features
Boutique-quality Onyx mic preamps
Low-cut filter on mic input channels
Simultaneous Inputs
12
Aux/Effect Sends
(4) 1/4" Aux Send
(4) Stereo Returns
(2) 1/4" Main Insert - L,R
Busses/Groups
4
Channel EQ
3-band w/ Sweepable Midrange (Ch. 1-8)
4-band (Ch 9/10-15/16)
Channel Inserts
Ch. 1-8
Number of Faders
60mm Log-Taper Faders
Audio Inputs
(10) XLR Mic (Ch. 1-11/12)
(8) 1/4" Line (Ch. 1-8)
(8) 1/4" Line - L,R (Ch. 9/10-15/16)
(1) RCA Stereo - Tape In
Audio Outputs
(2) XLR Main Out - L,R
(2) 1/4" Main Out - L,R
(1) 1/4" Main Out - Mono
(8) 1/4" Subgroup Outs
(2) 1/4" Control Room Out - L,R
(8) 1/4" Direct Outs
(1) RCA Stereo - Tape Out
(2) 1/4" Headphone
Phantom Power
Ch. 1-11/12
Product Weight
18.2 lbs
Rackmountable
Optional
Width
16.6"
Depth
5.2"
Height
16.7"
Mackie Limited Product Warranty
This Limited Product Warranty is provided by Loud Technologies Inc. ('Loud') and is applicable to Products purchased in the United States or Canada through a Loud-authorized reseller or dealer. This product warranty together with the documentation, your invoice, receipt and the terms and conditions located at Mackie's website constitute the entire agreement, and supersedes any warranty terms contained in the operator manual. The Product Warranty will not extend to anyone other than the original purchaser of the product.
Please refer to the full warranty statement at Mackie's website or included with your product for all terms and conditions.
Warranty Periods
3-year inclusive of electronics, 2-year drivers (where applicable), nontransferable
All SRM, DLM, HD, iP and C Series Speakers, Reach, all PPM Mixers, all HRmk2 Studio Monitors
1-year all inclusive, nontransferable
Thump Series Speakers, FreePlay, all Onyx Mixers and Recording Interfaces, all DL, ProDX, VLZ4, ProFXv2 and Mix Mixers, all CR, MRmk3 and XR Studio Monitors, all Big Knobs, DC16, all MCU Pro Series Control Surfaces, SP260, all FRS Series Amplifiers, DL Series Expansion Cards, Mixer/ Loudspeaker / Reach/ FreePlay Bags / Covers / Hardware
90-day all inclusive, nontransferable
FreePlay Lithium Ion Battery
Loud warrants to Customer that the Product will be free from defects in materials and workmanship under normal use during the Warranty Period.
If the Product fails to conform to the warranty, then Loud or its authorized service representative will, at its option, either repair or replace any such nonconforming Product, provided that Customer gives notice of the noncompliance within the Warranty Period. Please retain the original dated sales receipt as evidence of the date of purchase. You will need it to obtain any warranty service.
Ground shipping is FREE for all orders $99 and up.