Skip product carousel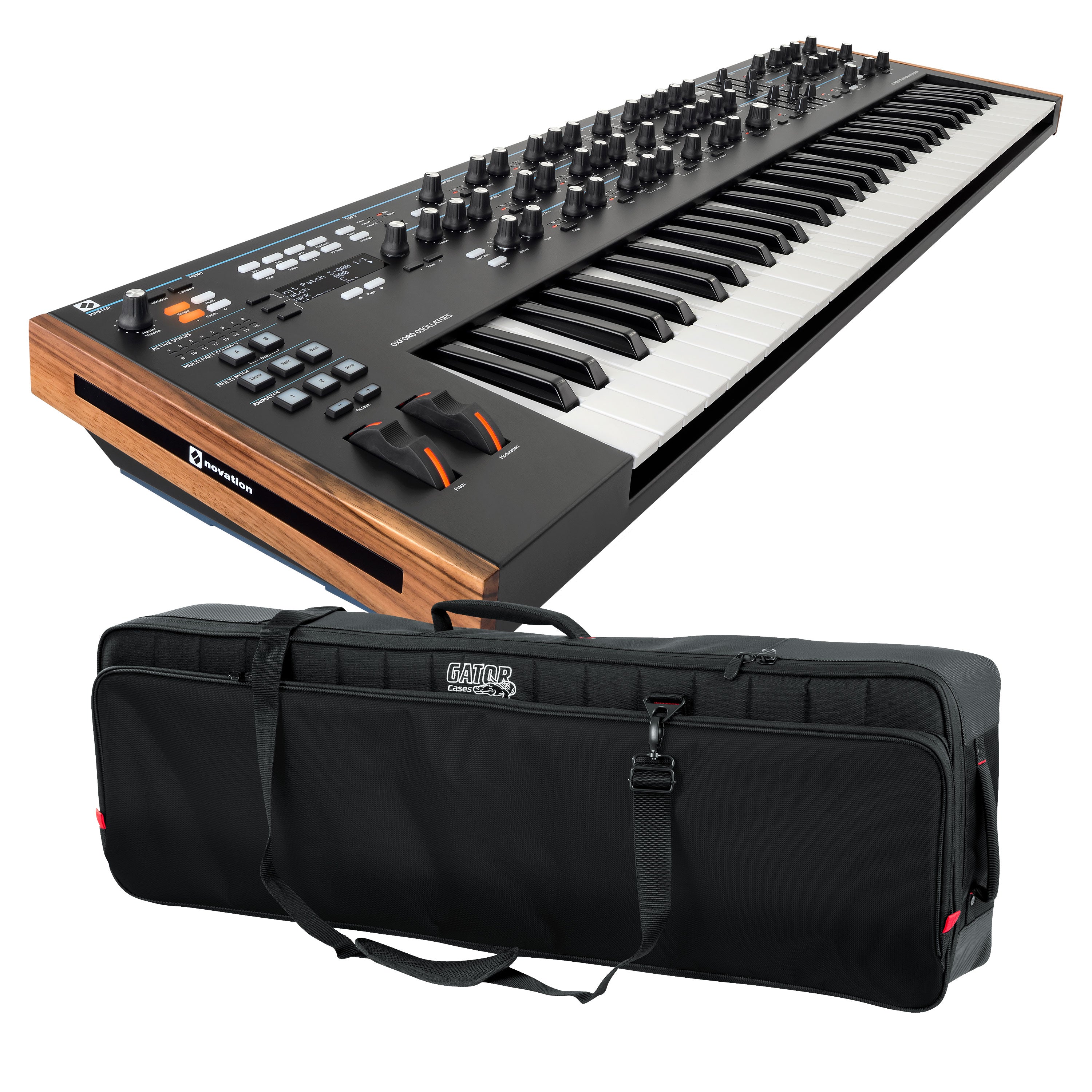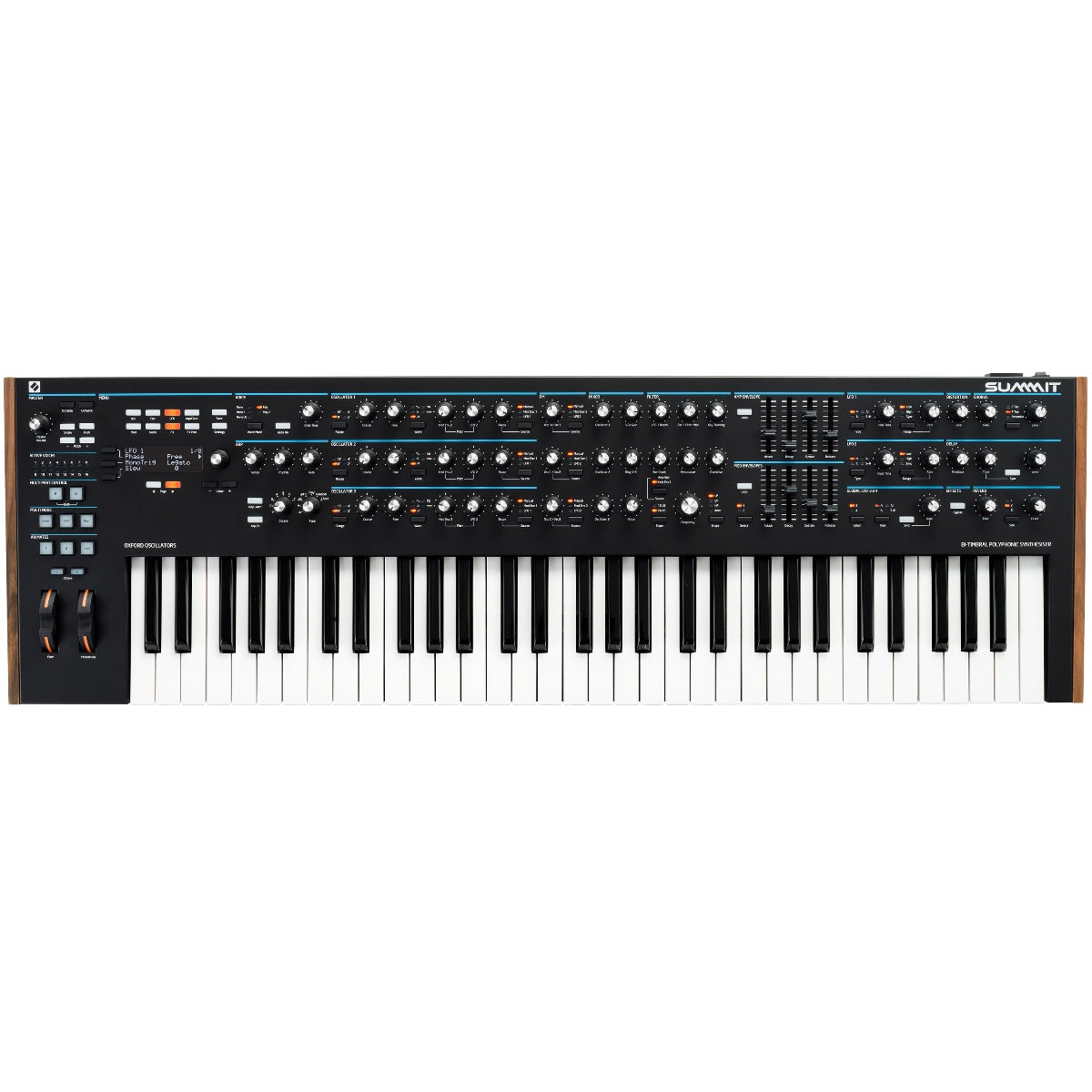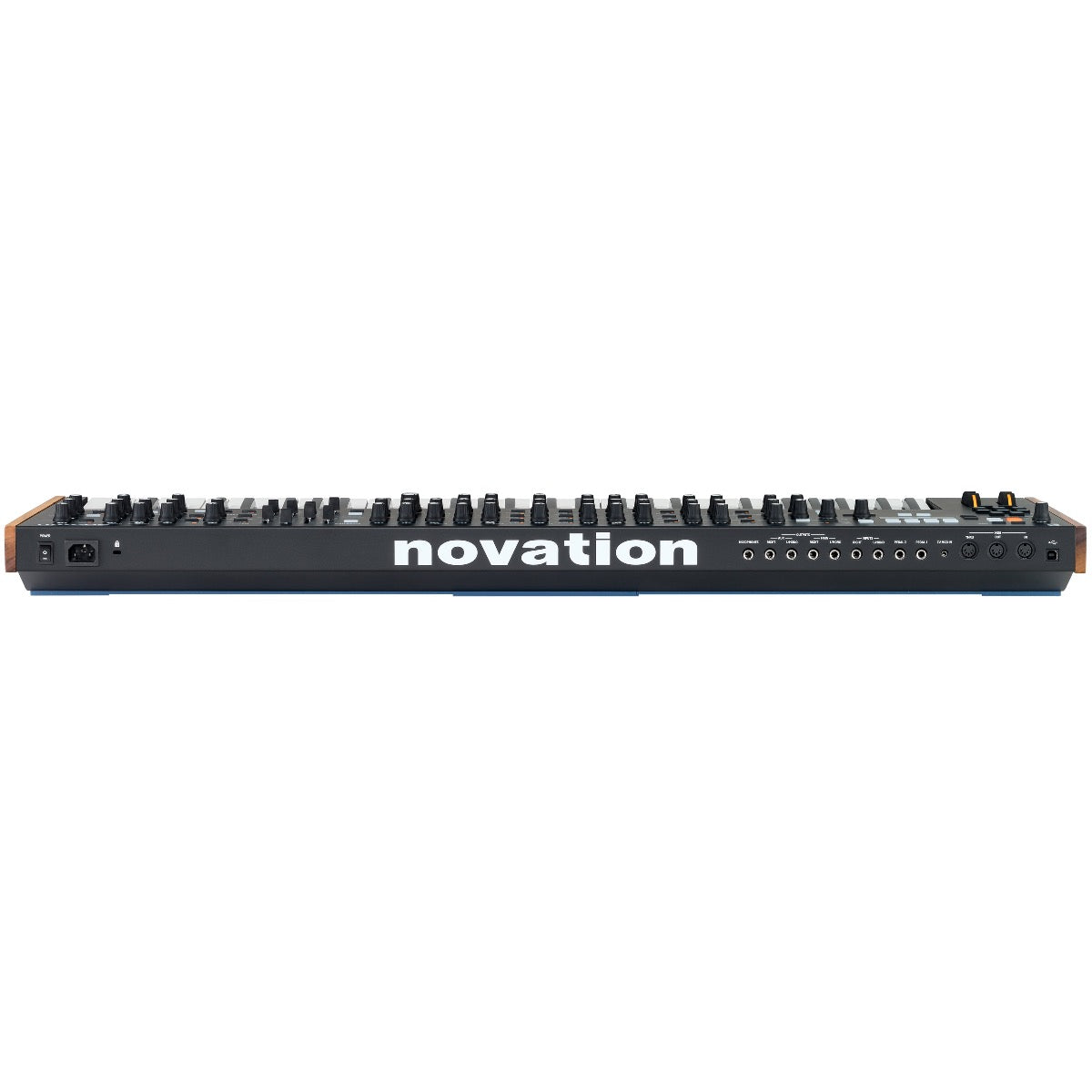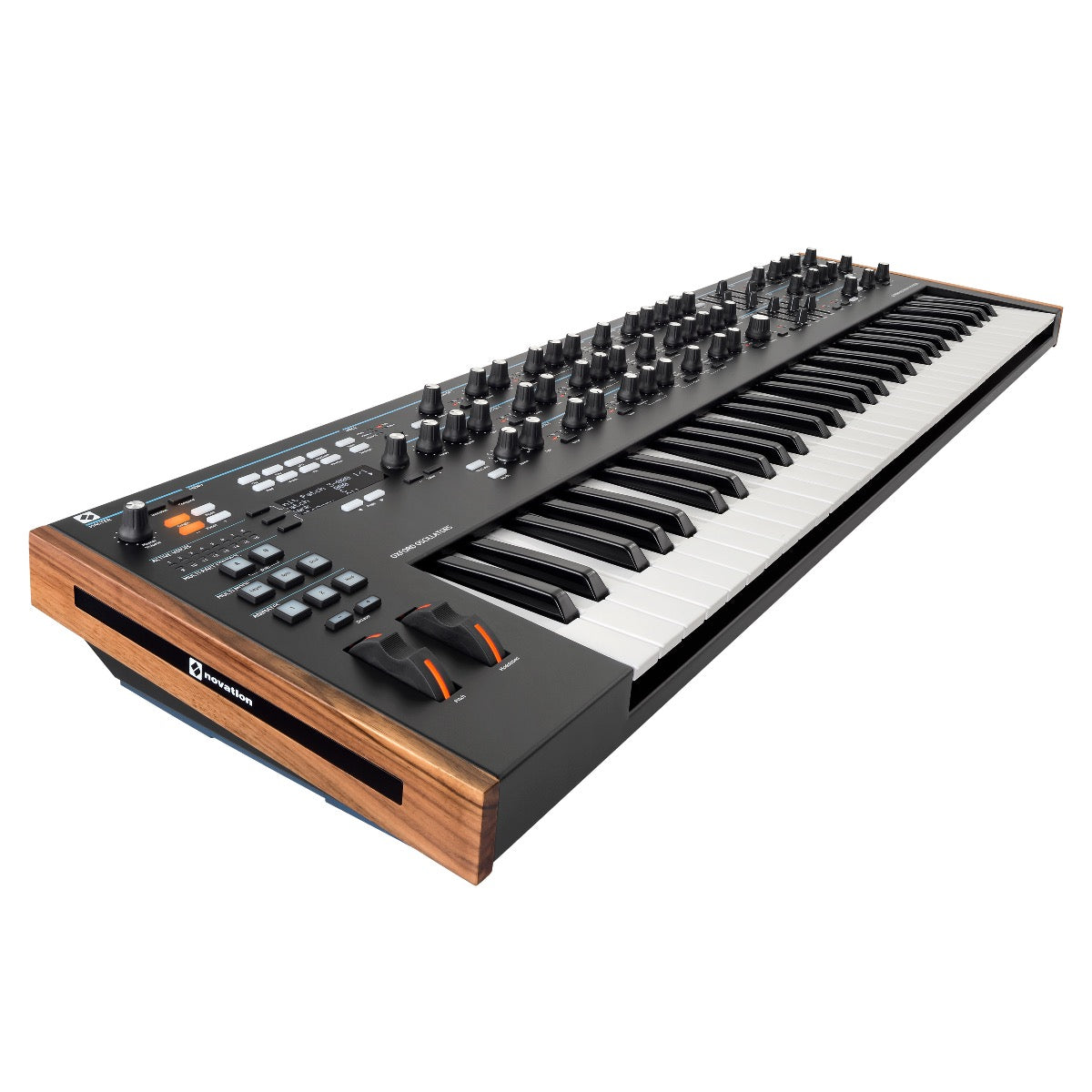 Novation Summit 16-Voice Polyphonic Keyboard Synthesizer CARRY BAG KIT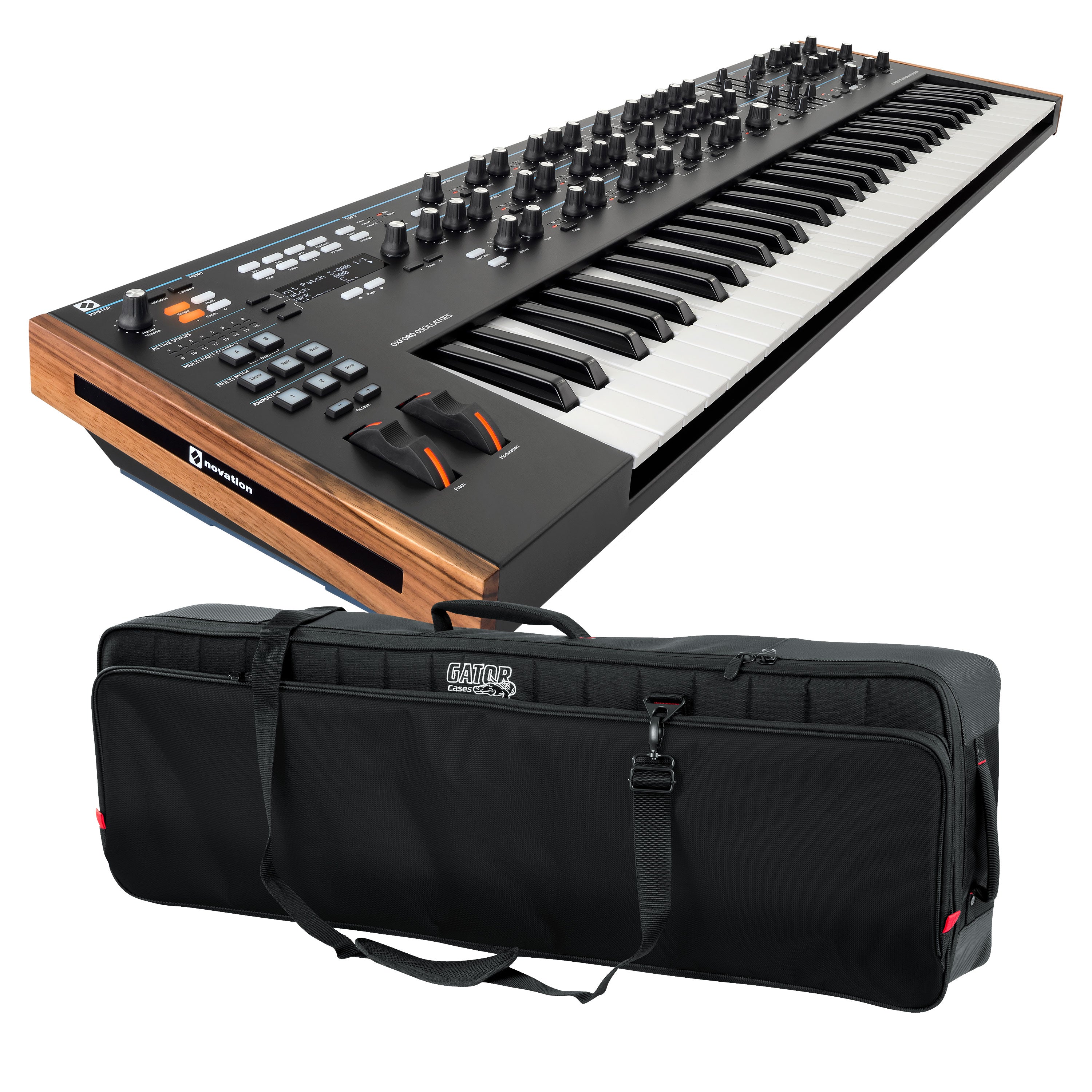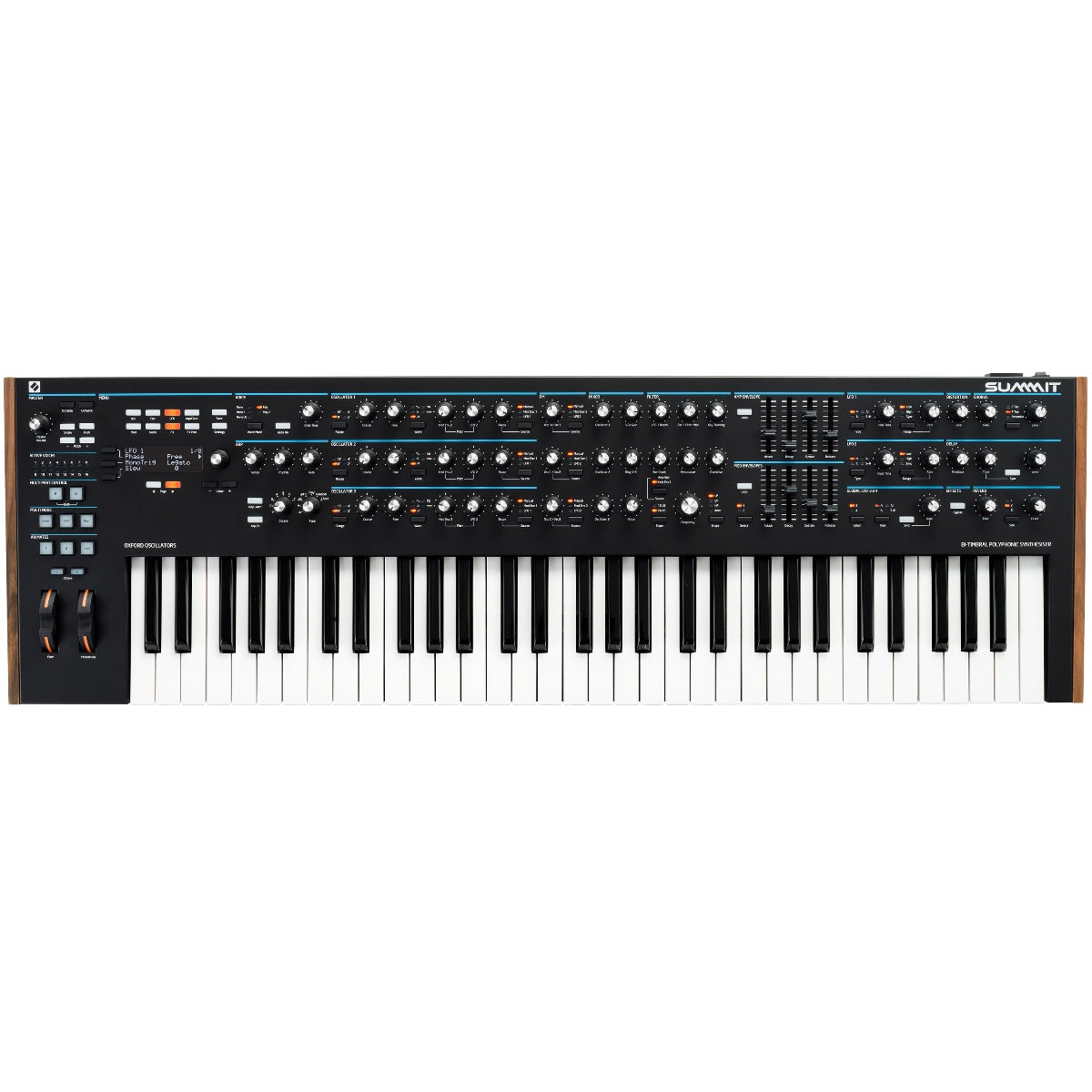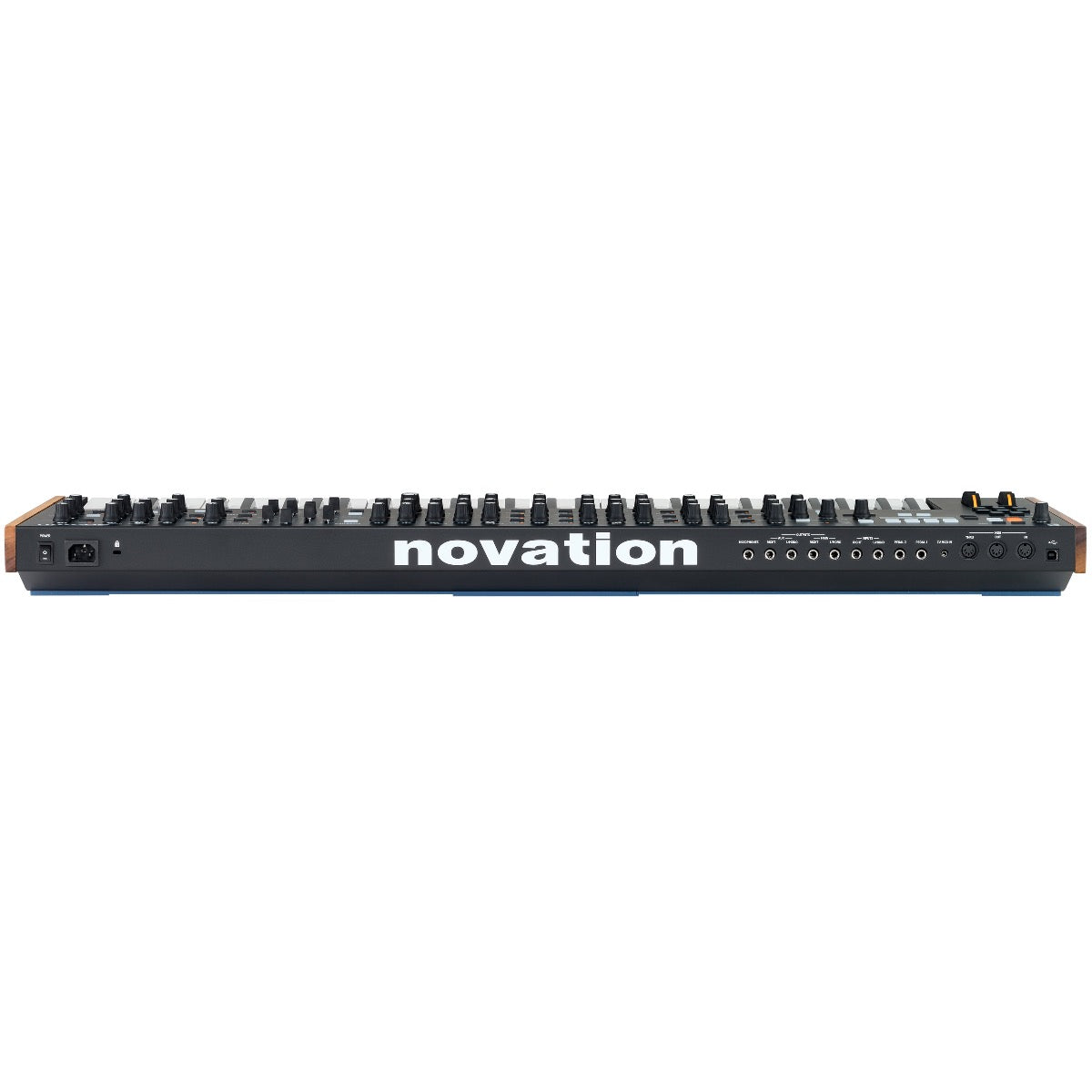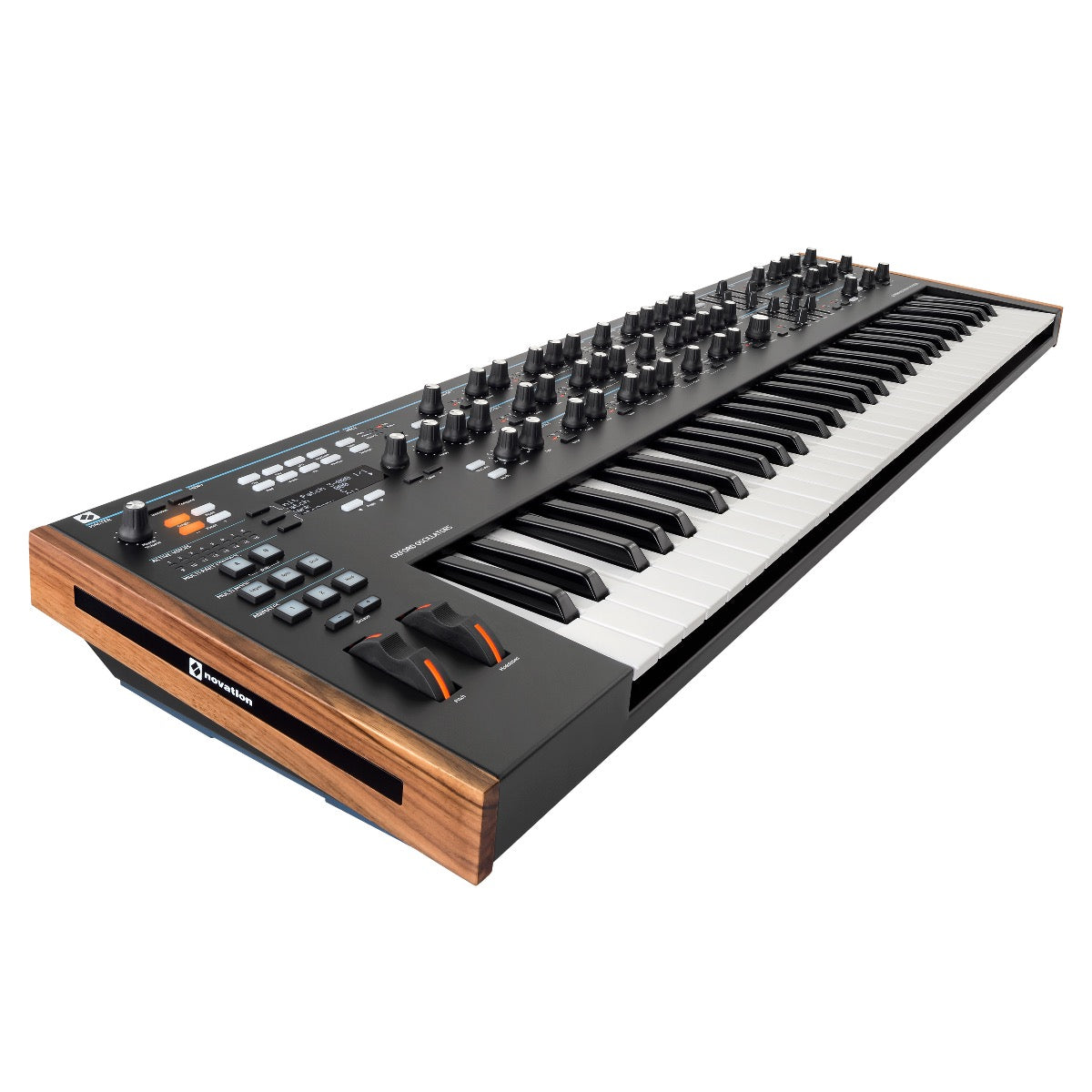 Novation Summit 16-Voice Polyphonic Keyboard Synthesizer CARRY BAG KIT
2 items included
This Kraft Music Bundle Includes
$2,369.99
Regular price
$2,599.98
You Save $229.99
Click on a product to view more details.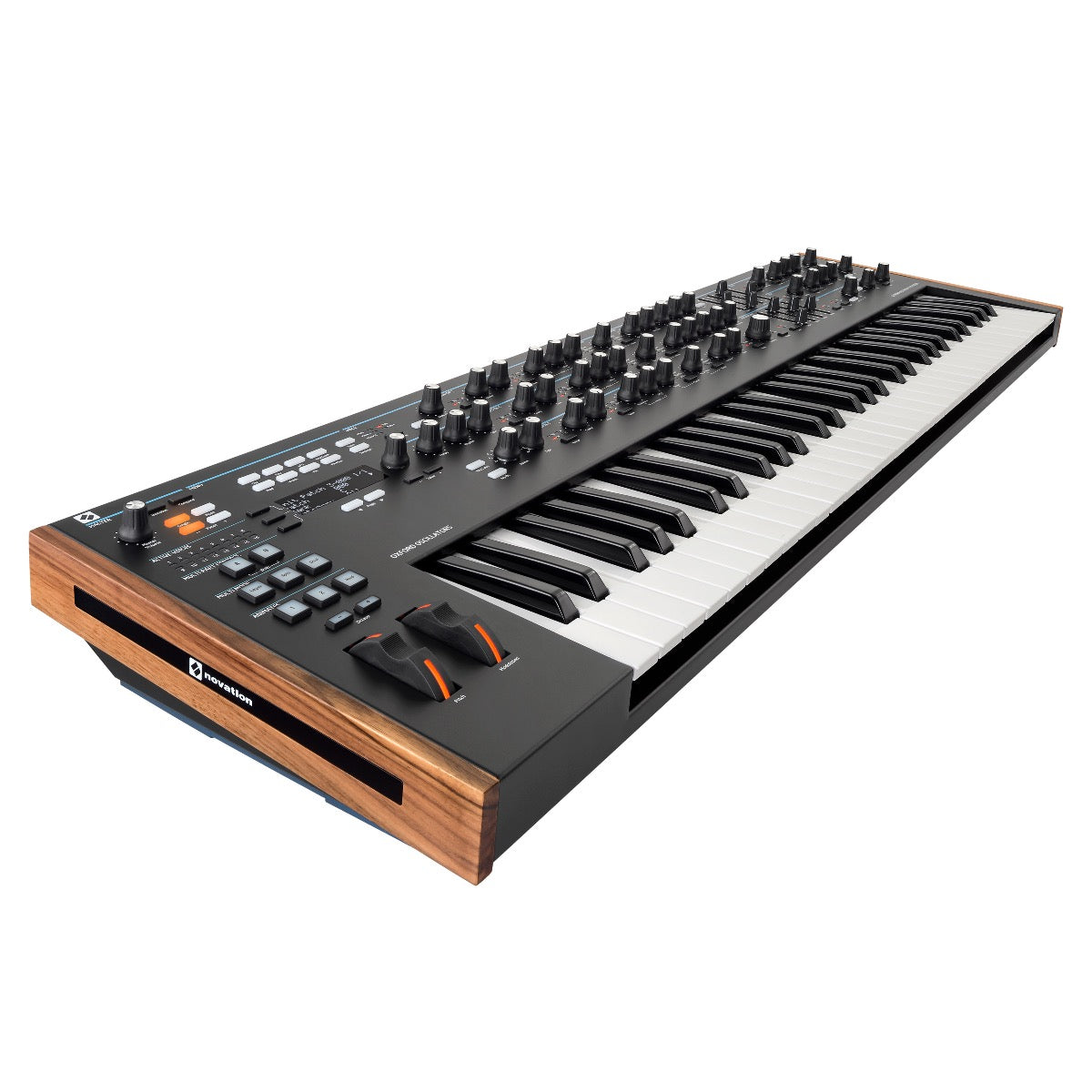 Novation Summit 16-Voice Polyphonic Keyboard Synthesizer
Sells separately for $2,299.99
Novation Summit is a three-oscillator-per-voice, 16-voice keyboard synth aimed at the professional or semi-professional musician seeking an inspiring, empowering instrument for use both live and in the studio.
Want to Customize the Contents of Your Bundle?
Want to add, remove or upgrade this item? Our expert sales advisors are happy to help customize a bundle for you.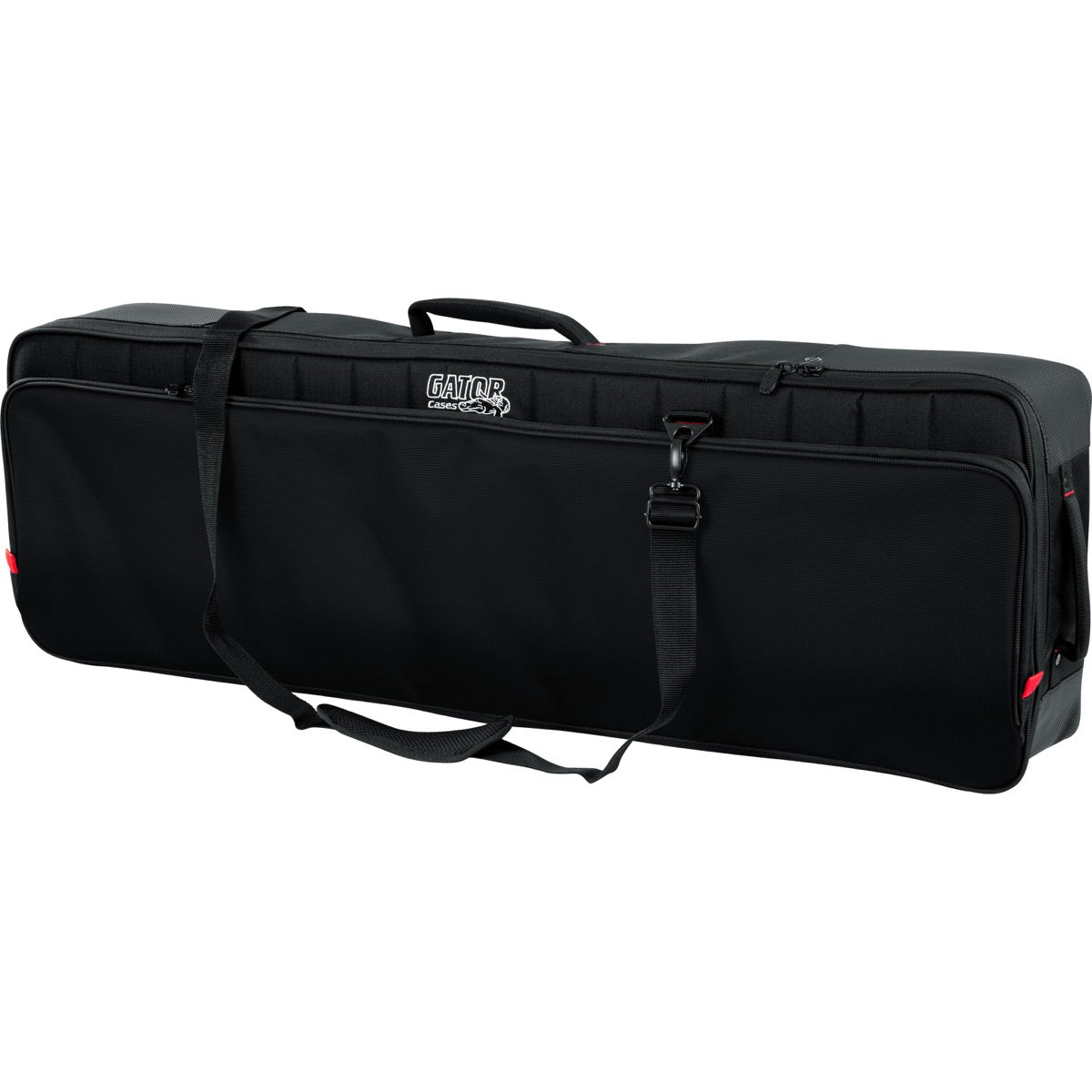 Gator Cases G-PG-61SLIM Slim 61-Note Keyboard Bag
Sells separately for $299.99
Gator G-PG-61SLIM is a Pro-Go series Slim 61-note keyboard bag with micro fleece interior and hideaway backpack straps.
Want to Customize the Contents of Your Bundle?
Want to add, remove or upgrade this item? Our expert sales advisors are happy to help customize a bundle for you.
Built on the innovative foundations of Novation's critically acclaimed Peak synthesizer, Novation Summit is a three-oscillator-per-voice, 16-voice keyboard synth aimed at the professional or semi-professional musician seeking an inspiring, empowering instrument for use both live and in the studio. Summit effectively puts the power of two Novation Peaks at your fingertips, enabling two completely independent patches to be split or layered across the keyboard or switched between on the fly. It also expands on Peak's layout, with many 'hidden' controls and functions made accessible on the front panel – FM routing, LFOs 3 and 4, all arpeggiator parameters and more – plus the addition of pitch and mod wheels. Summit also features numerous new filter options and an audio input for processing external sources with its reverb, chorus and delay effects.
At the heart of Summit are three digital New Oxford Oscillators per voice, hosted on a FPGA (field-programmable gate array) chip. As well as generating authentic analog-style waveforms at incredibly high resolution, this also facilitates FM and wavetable synthesis for the design of rich, complex and highly textural raw tones. Each voice feeds into a true stereo signal path comprising dual analog filters, three stages of analog distortion and analog VCAs while a wealth of modulation assignment options and three colorful effects bring movement, life and polish to your patches.
16-notes of polyphony (dependent on voices used per note)
2-part-timbral with layered, split and dual bi-timbral modes
5 voice modes: Mono, MonoLG, Mono2, Poly, Poly2
Extensive mod matrix with 16 modulation slots per patch and 2 sources per destination per slot
FM controls on front panel
Arpeggiator with key latch and 33 patterns
Microtuning with Scala table import and table tuning creation
All knobs (excl. volume), sliders and most buttons transmit and receive MIDI CC commands for external control and mapping
Firmware v2.0
In Novation's biggest update for Summit, firmware update v2.0 brings essential improvements and a multitude of features across stereo controls, modulation, unpredictability and effects that give you powerful tools to shape your sound.
Stereo
New spread modes, panning per voice and panning in the mod matrix give additional control and allows for sound design in the stereo field. Now you can create bigger, wider and more intricately textured soundscapes.
Modulation and unpredictability
Create deeper and more experimental sounds with new mod destinations, noise as a mod source and additional LFO 3 and 4 parameters. Animate Envelopes and Arpeggiator Chance open more creative performance possibilities.
Effects
New effects including Chorus Modes, Flanger and Phlanger add new tonalities. Additional effects modulation destinations open up more experimental sound design. A new Lo-Fi delay mode enables a more vintage style sound.
Peak powered up
The acclaimed Novation Peak architecture has been taken to the next level in Summit with 16 voices, expanded front panel controls, new filter options, a five-octave keyboard and more.
Two sounds at once
Summit has a multitimbral engine for splitting, stacking and switching between two simultaneous patches.
Digital where it counts
Digital FPGA-generated New Oxford Oscillators provide analog-style, wavetable and FM synthesis.
Analog where it matters
Summit's oscillator output is passed through dual analog filters, analog VCAs and three stages of analog distortion per voice.
Per-part effects and arpeggiation
Process each part or an external audio signal with reverb, chorus and delay effects and create riffs and melodic lines with a variety of arp modes, adjustable gate time and preset patterns.
Wavetable editor
Summit's wavetable editor unleashes the power of its wavetable oscillators. It features drawing tools and a live edit mode, so you can draw your own oscillator shapes and preview them in real time. Audio import lets you load in your own audio to be used as an oscillator waveform. Included within the editor is a curated selection of space-themed audio from the NASA sound library, plus exclusive content from production giants Noisia.
SKU
NOV-SUMMITCBK
MPN
Summit
Vendor
Novation
Aftertouch
Yes
Analog Digital
Hybrid
Built In Speakers
No
Included From Manufacturer
Power cable
USB cable
Keys Weighted
Semi-Weighted
Number of Keys
61
Key Size
Full Size Keys
Midi
In, Out, Thru, and USB
Mono Poly
Polyphonic
Mpn
NOVSYNTH09
Arpeggiator
Yes
Control Connections
(2) 1/4" pedal inputs for expression pedals or footswitches
1/8" CV input
Onboard Controllers
Pitch bend wheel
Mod wheel
Effects
Analog distortion
3 chorus types
Delay with 16 types of delay sync, low pass and high pass damping, slew and stereo
Audio Inputs
Dual 1/4" stereo external audio input
Audio Outputs
Dual 1/4" stereo main output
Dual 1/4" stereo auxiliary output
1/4" stereo headphone output
Key Action
Semi-weighted with velocity sensitivity and aftertouch
Multitimbral Capability
2 parts
Oscillators per Voice
3
Product Weight
23.99 lb
Programs/Presets
512 patch storage locations
Ships with 256 factory patches
USB Port (to Host)
MIDI;System Updates;Editor/Librarian/Patch Manager
Voices of Polyphony
16
Width
39.31"
Depth
11.95"
Height
3.62"
Novation Limited Warranty
All Novation products are built to the highest standards and should provide reliable performance for many years, subject to reasonable care, use, transportation and storage.
Many of the products returned under warranty are found not to exhibit any fault at all. To avoid unnecessary inconvenience to you in terms of retuning the product please contact Novation support.
In the event of a Manufacturing Defect becoming evident during the warranty period, Novation will ensure that the product is repaired or replaced free of charge. The warranty period for any product purchased on or after January 24th, 2020 is a period of 36 months from the date of the original purchase.
A Manufacturing Defect is defined as a defect in the performance of the product as described and published by Novation. A Manufacturing Defect does not include damage caused by post-purchase transportation, storage or careless handling, nor damage caused by misuse.
While this warranty is provided by Novation, the warranty obligations are fulfilled by the distributor responsible for the country in which you purchased the product.
The distributor will advise you of the appropriate procedure for resolving the warranty issue. In every case it will be necessary to provide a copy of the original invoice or store receipt to the distributor. In the event that you are unable to provide proof of purchase directly then you should contact the reseller from whom you purchased the product and attempt to obtain proof of purchase from them.
Please note that if you purchase a Novation product outside your country of residence or business you will not be entitled to ask your local Novation distributor to honor this limited warranty, although you may request an out-of-warranty chargeable repair.
This limited warranty is offered solely to products purchased from an Authorized Novation Reseller (defined as a reseller which has purchased the product directly from Novation in the UK, or one of its Authorized Distributors outside the UK). This warranty is in addition to your statutory rights in the country of purchase.
Ground shipping is FREE for all orders $99 and up.