Skip product carousel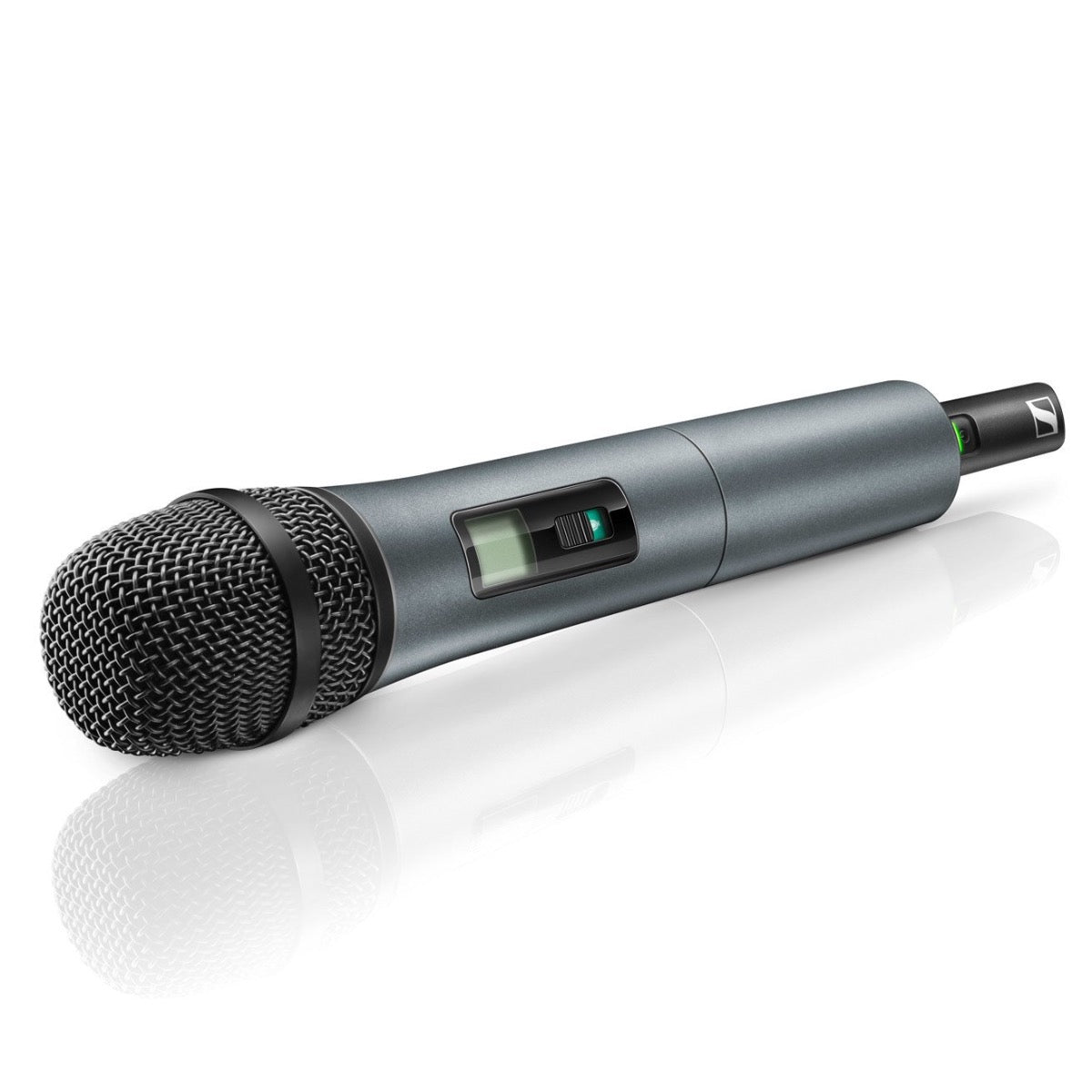 Sennheiser SKM 835-XSW-A Handheld e835 Mic/Transmitter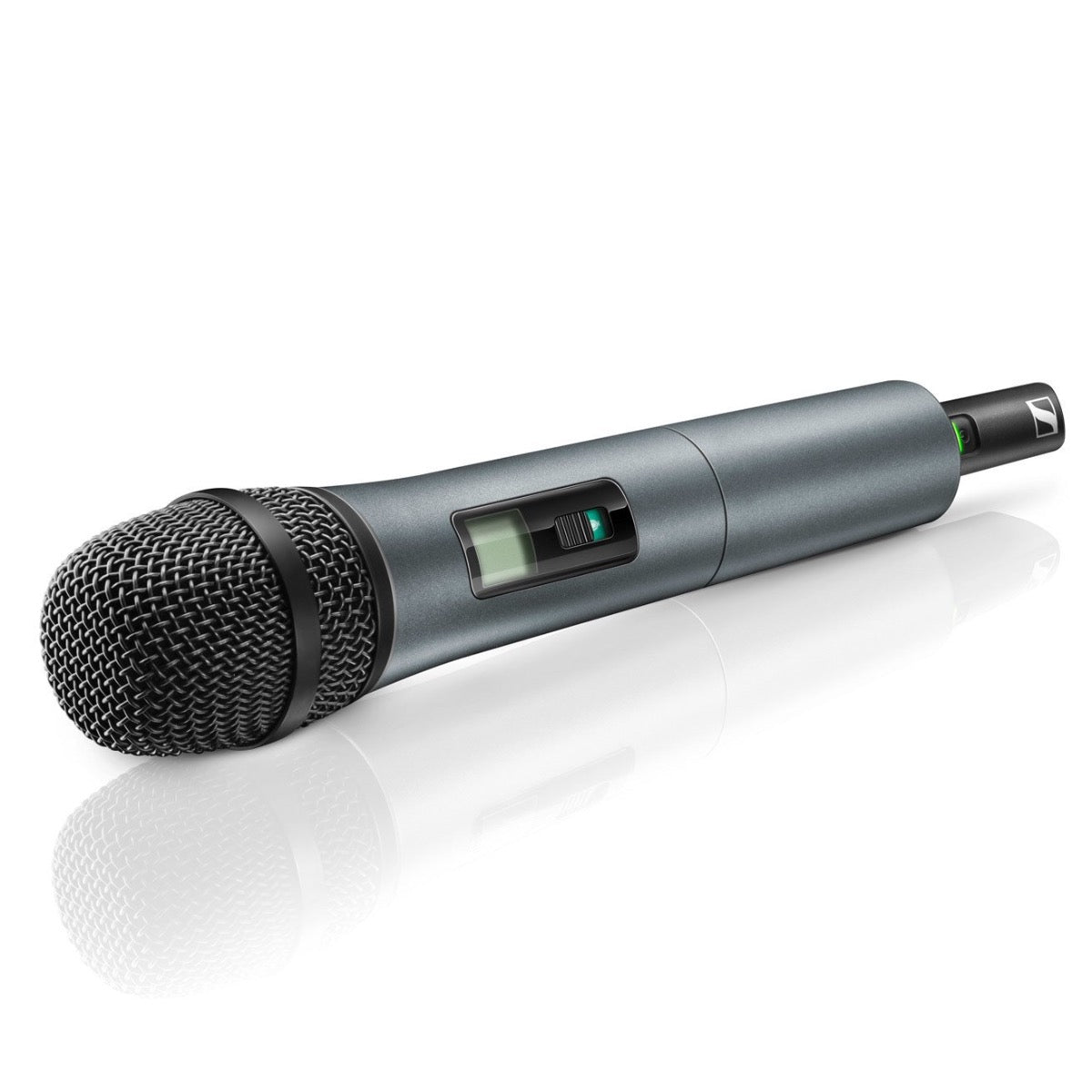 Sennheiser SKM 835-XSW-A Handheld e835 Mic/Transmitter
Raise your voice. Go for XS WIRELESS 1 and rely on a solid wireless transmission with up to 10 compatible channels in a stable UHF band. The XS WIRELESS 1 VOCAL SET is an easy to use all-in-one wireless system for singers and presenters, excellent for live sound featuring Sennheiser's renowned evolution e835 microphone capsules to get started. The set includes an intuitive stationary receiver for quick setup and hassle-free handling, as well as a vocal microphone and microphone clamp.
Excellent live sound featuring Sennheiser's renowned evolution e835 microphone capsule
Antenna-switching diversity reception
Automatic frequency management and synchronization via remote channel for easy setup
Up to 10 compatible channels
SKU
SEN-SKM835XSWA
MPN
SKM835XSWA
Vendor
Sennheiser
Included From Manufacturer
1 handheld transmitter SKM 835-XSW
1 microphone clamp MZQ 1
2 AA batteries
Mic Style
Handheld/End Address
Mic Type
Condenser
Mpn
507336
Wired Wireless
Wireless
Polar Pattern(s)
Cardioid
SENNHEISER'S LIMITED PRODUCT WARRANTY
The service policies and warranty statements on this page are relevant for all Sennheiser products and Sennheiser distributed brands. Sennheiser Electronic Corporation (referred to as SEC or Sennheiser for the duration of this document) warrants to the original purchaser that the product purchased will be free of defects related to manufacturing, parts, materials, and workmanship under normal and accepted use. Conditions under which the manufacturer's limited product warranty statement is no longer valid can be found below. Sennheiser offers a worldwide warranty on its products though it is strongly encouraged that all warranty returns be sent to the customer's local Sennheiser Authorized Service Center.
This limited product warranty is SEC's only warranty and the customer's only remedy concerning the product. All other representations, warranties or conditions, expressed or implied, written or oral, including but not limited to any warranties or guarantees of merchantability, fitness for a particular purpose, or non-infringement, are expressly excluded. As a result, except as set forth in the previous and following paragraphs, the product is sold "as-is" and the customer is assuming the entire risk as to the product's suitability to their needs, its quality and its performance.
Sennheiser Products: 2 Years
Wired Evolution Products: 10 Years
Neumann Products: 1 Year
Refurbished Products: Carry the standard warranty**
** Remanufactured product warranties are only valid when purchased from an authorized Sennheiser reseller. Excludes any remanufactured Headphone, TeleCom Headset, or Bluetooth product, which carry a 90-day warranty. Out of warranty TeleCom headset replacements have a 1 year warranty.
Ground shipping is FREE for all orders $99 and up.