Skip product carousel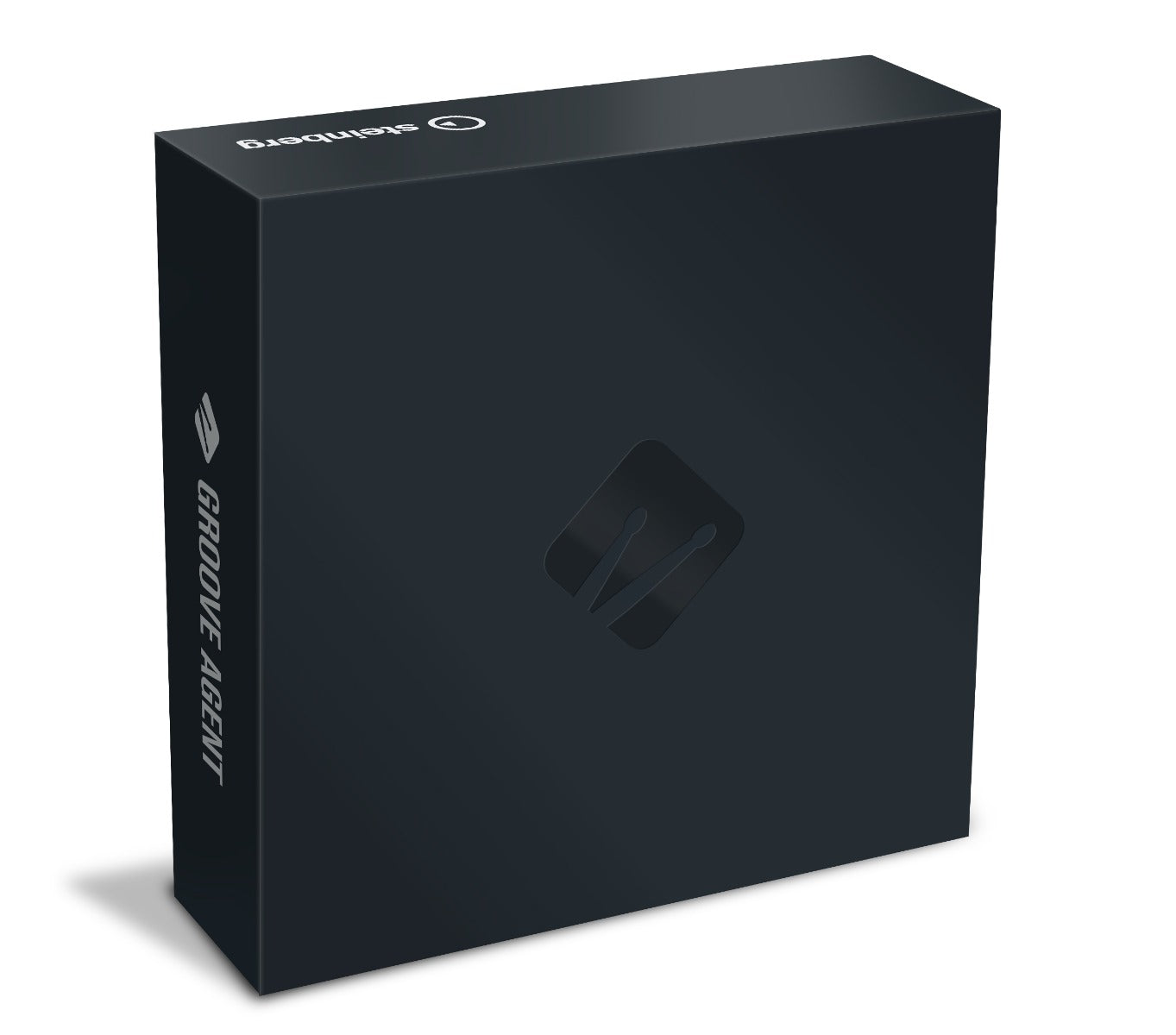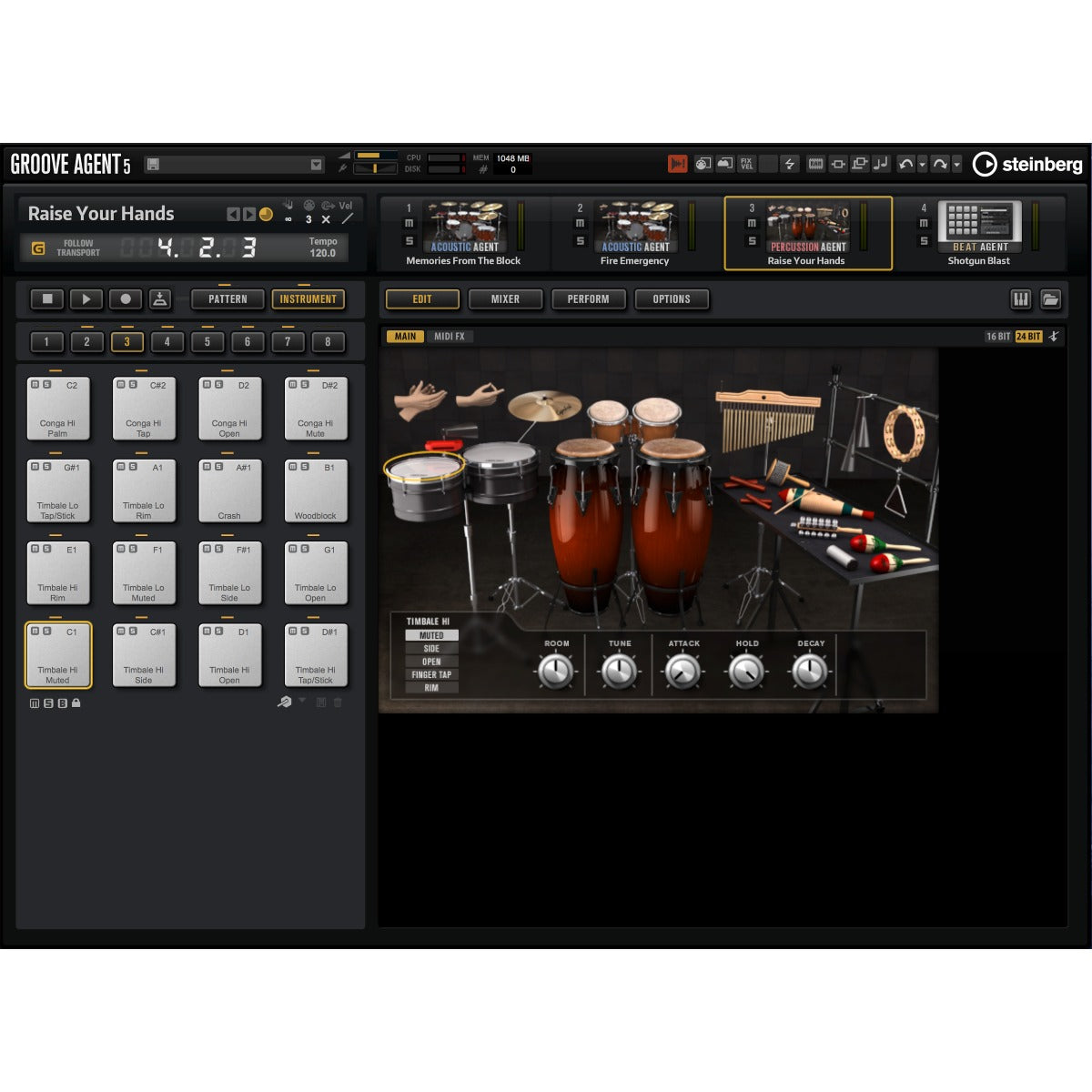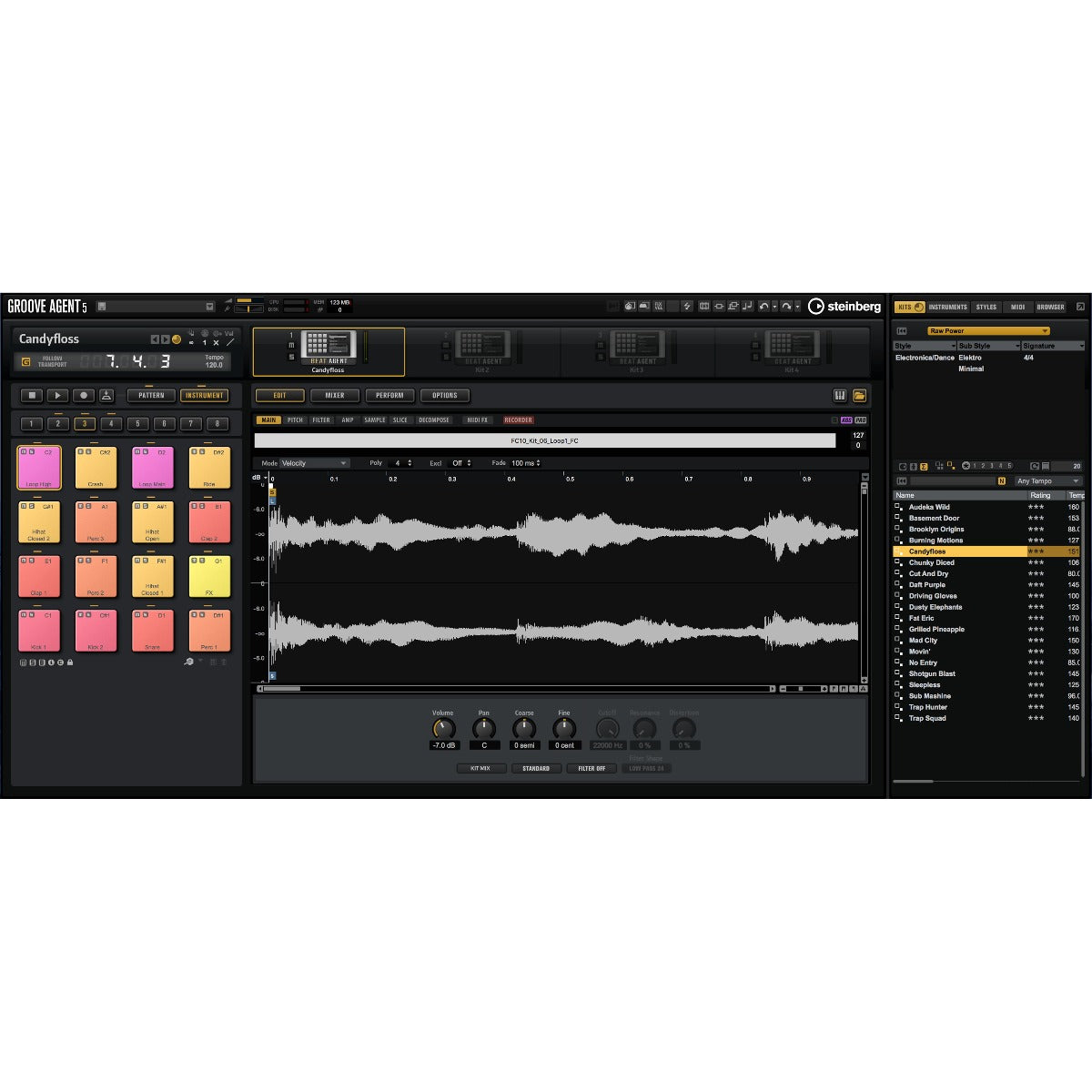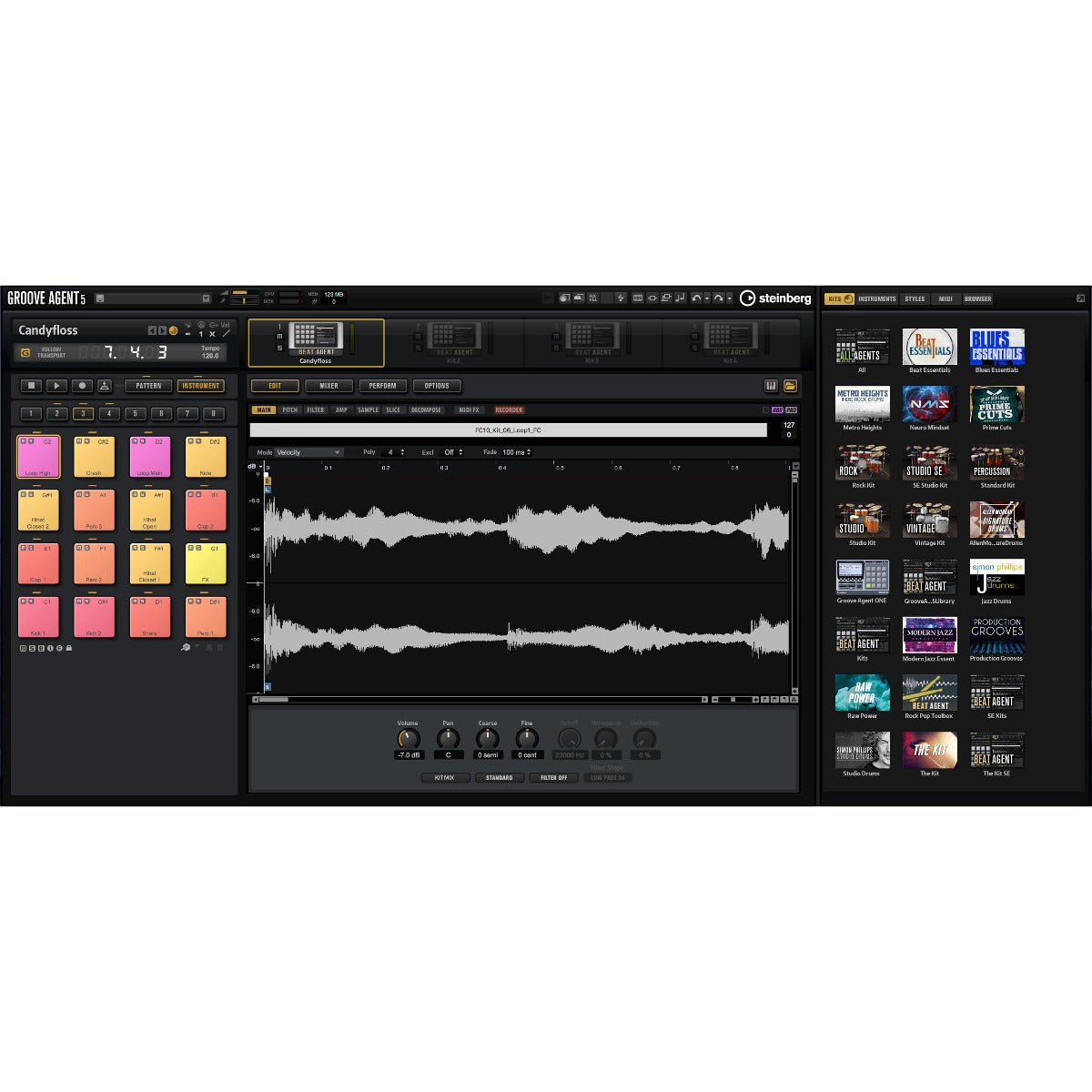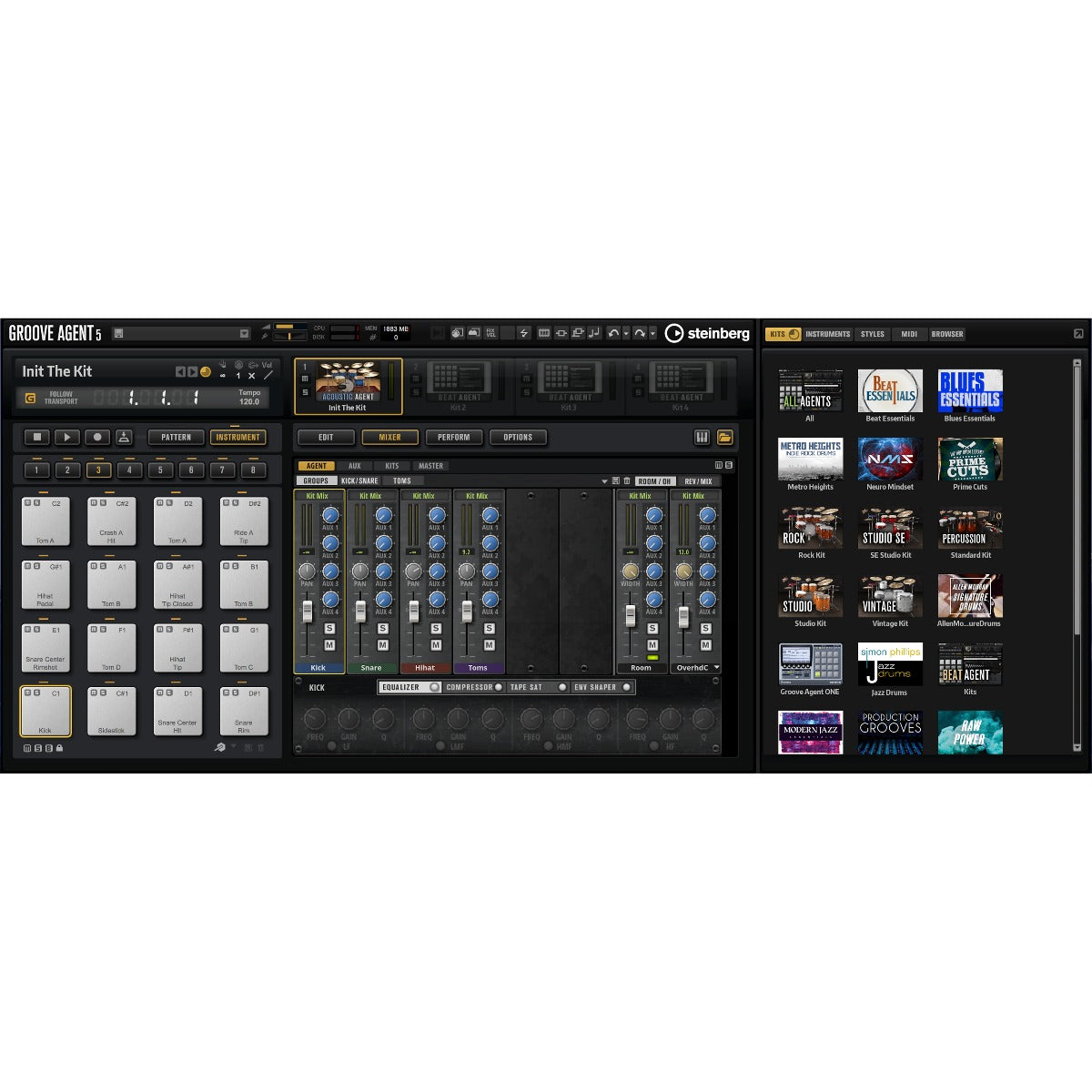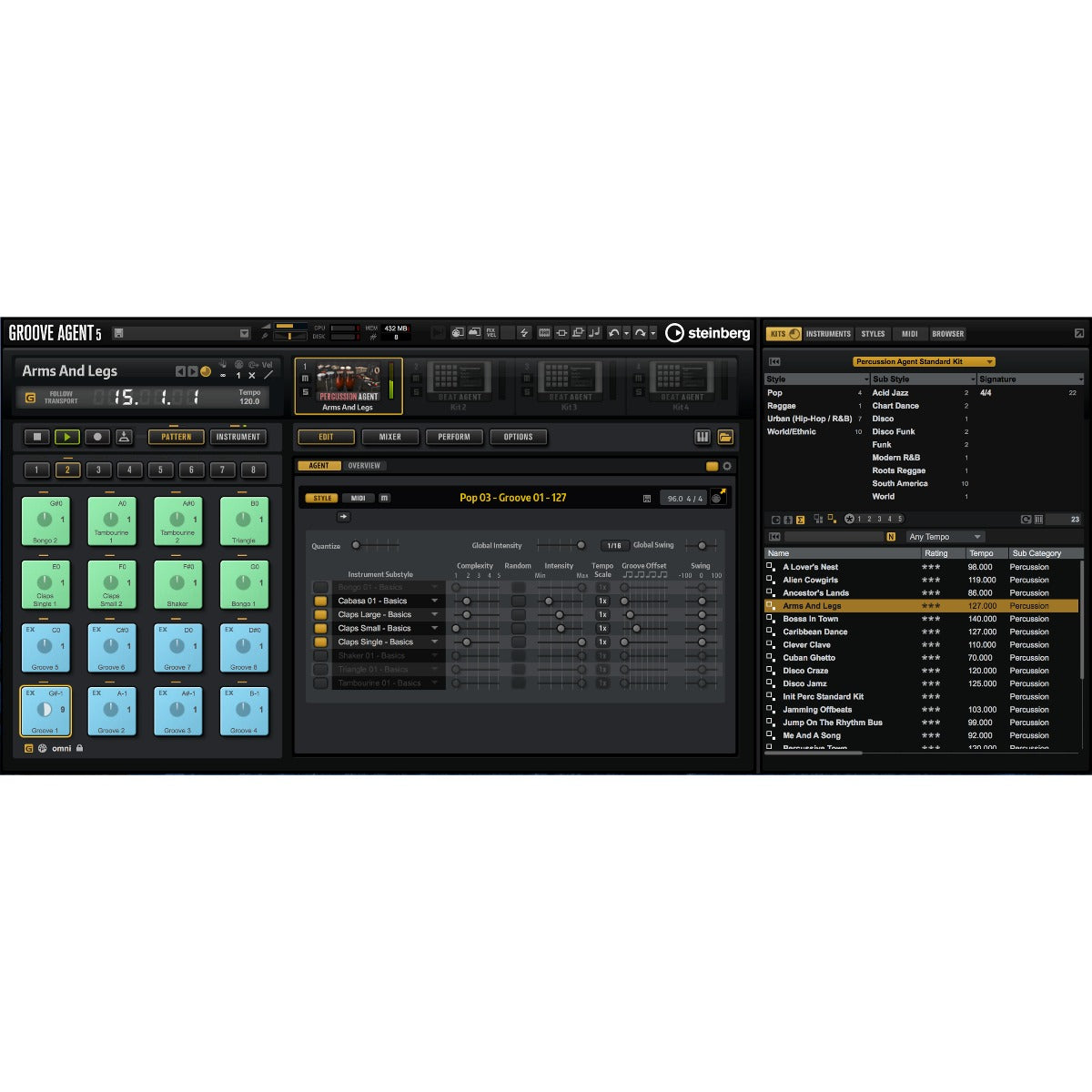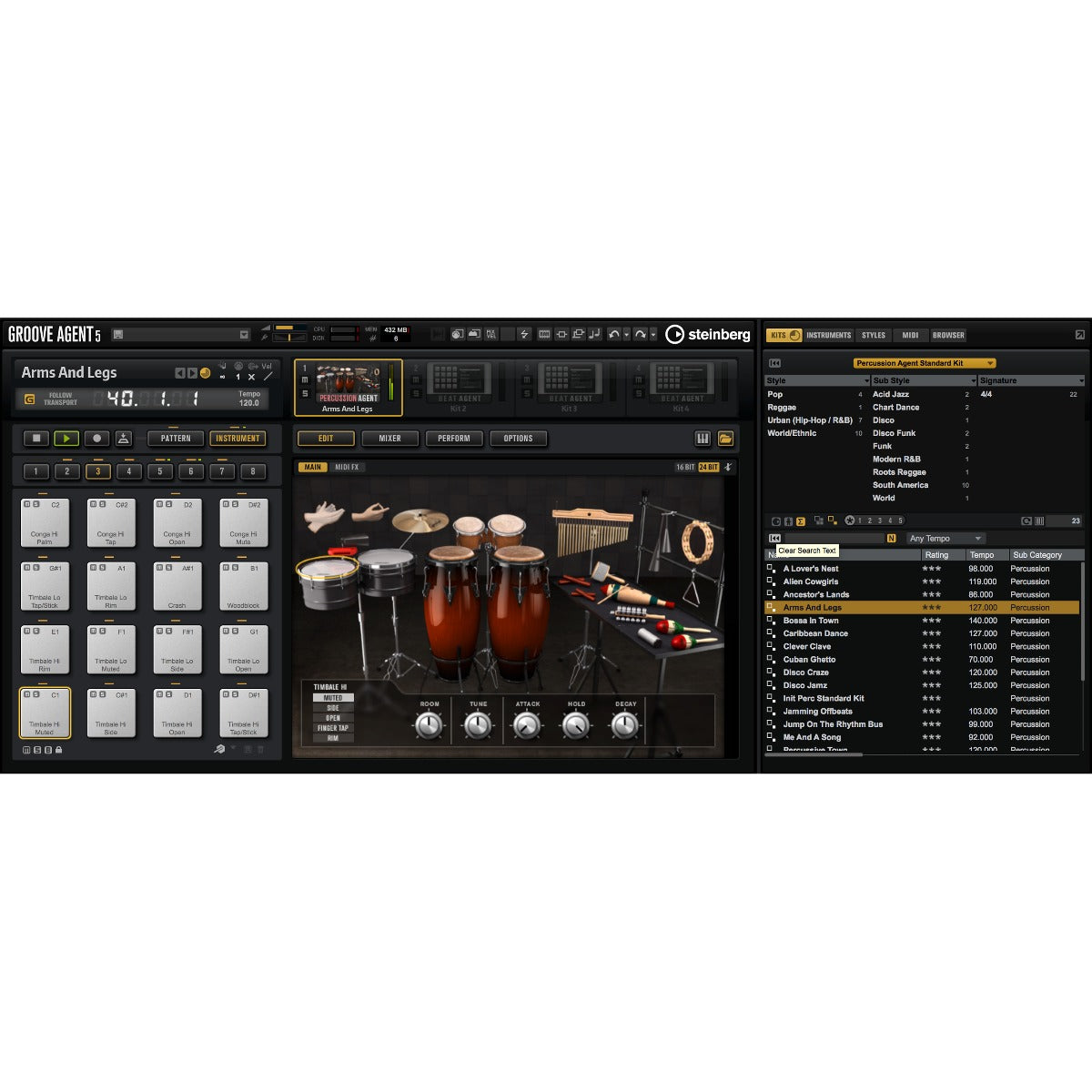 Steinberg Groove Agent 5 Drum Studio Workstation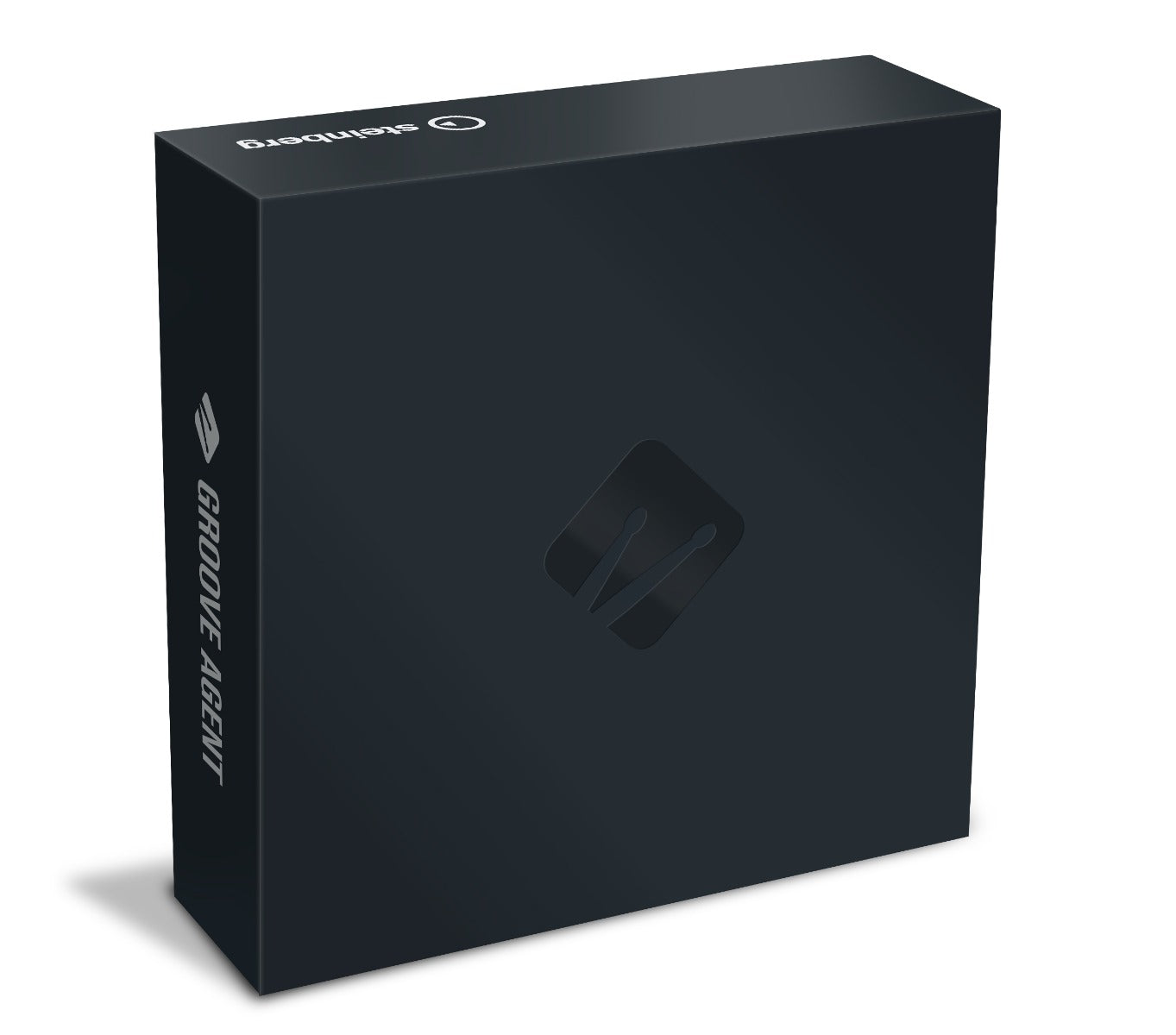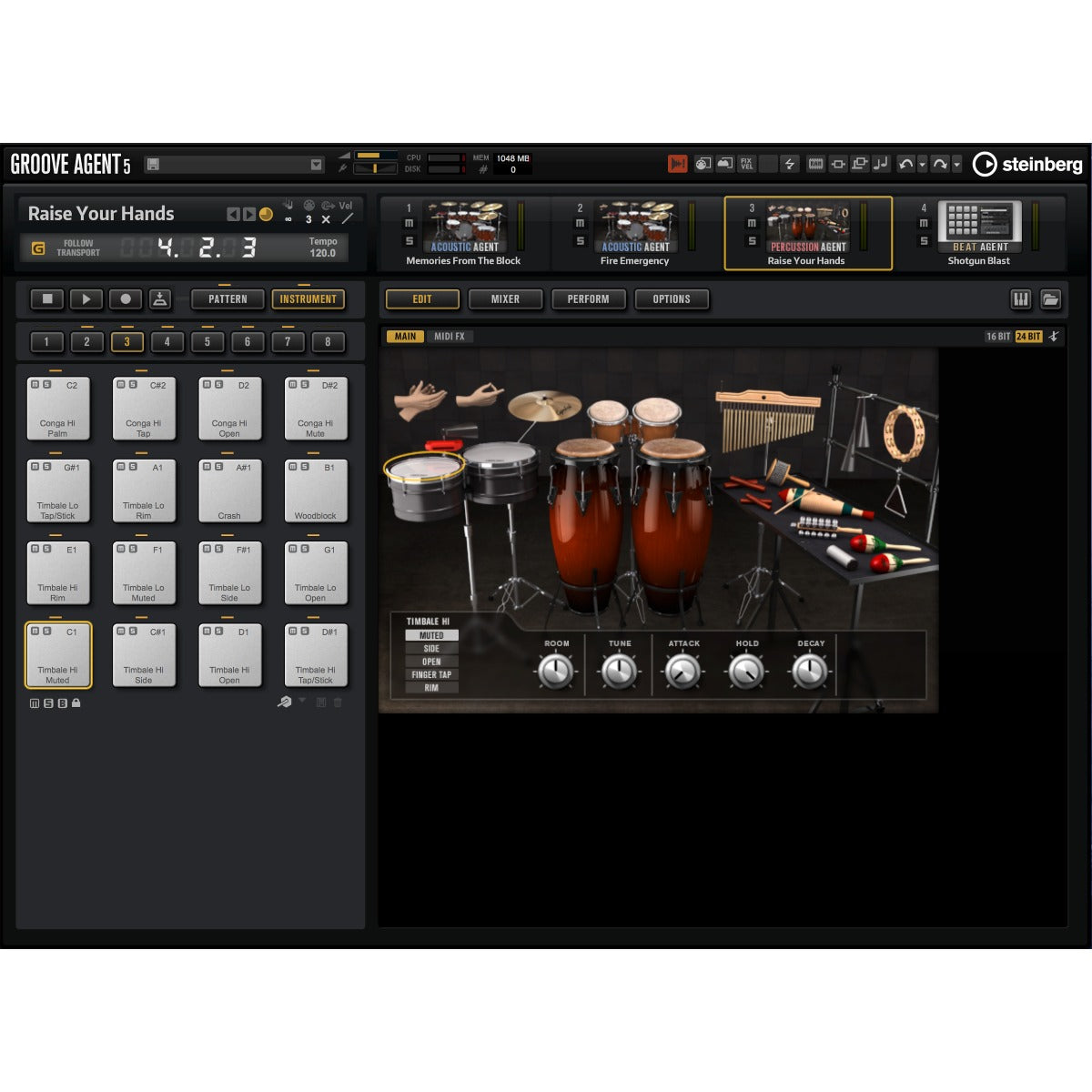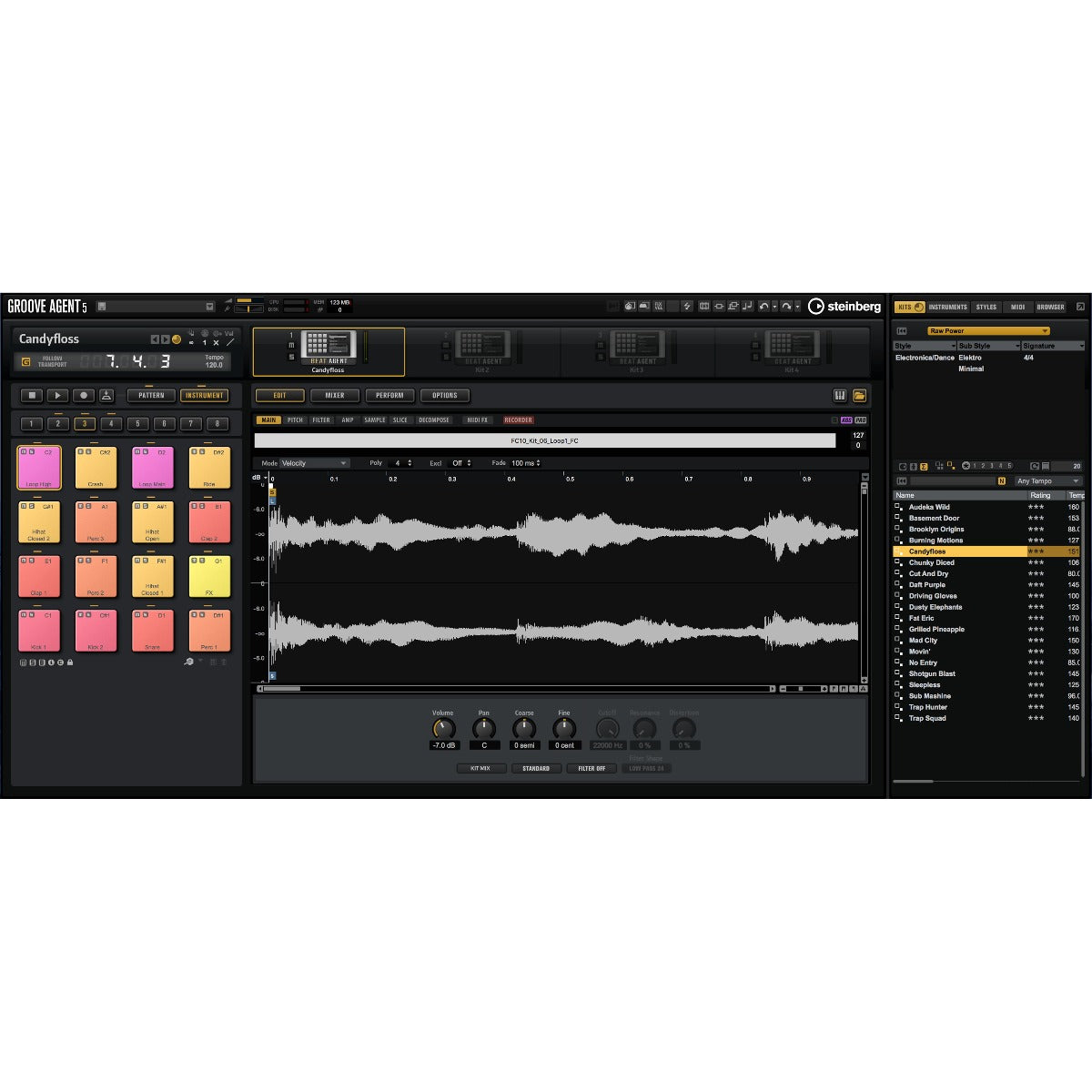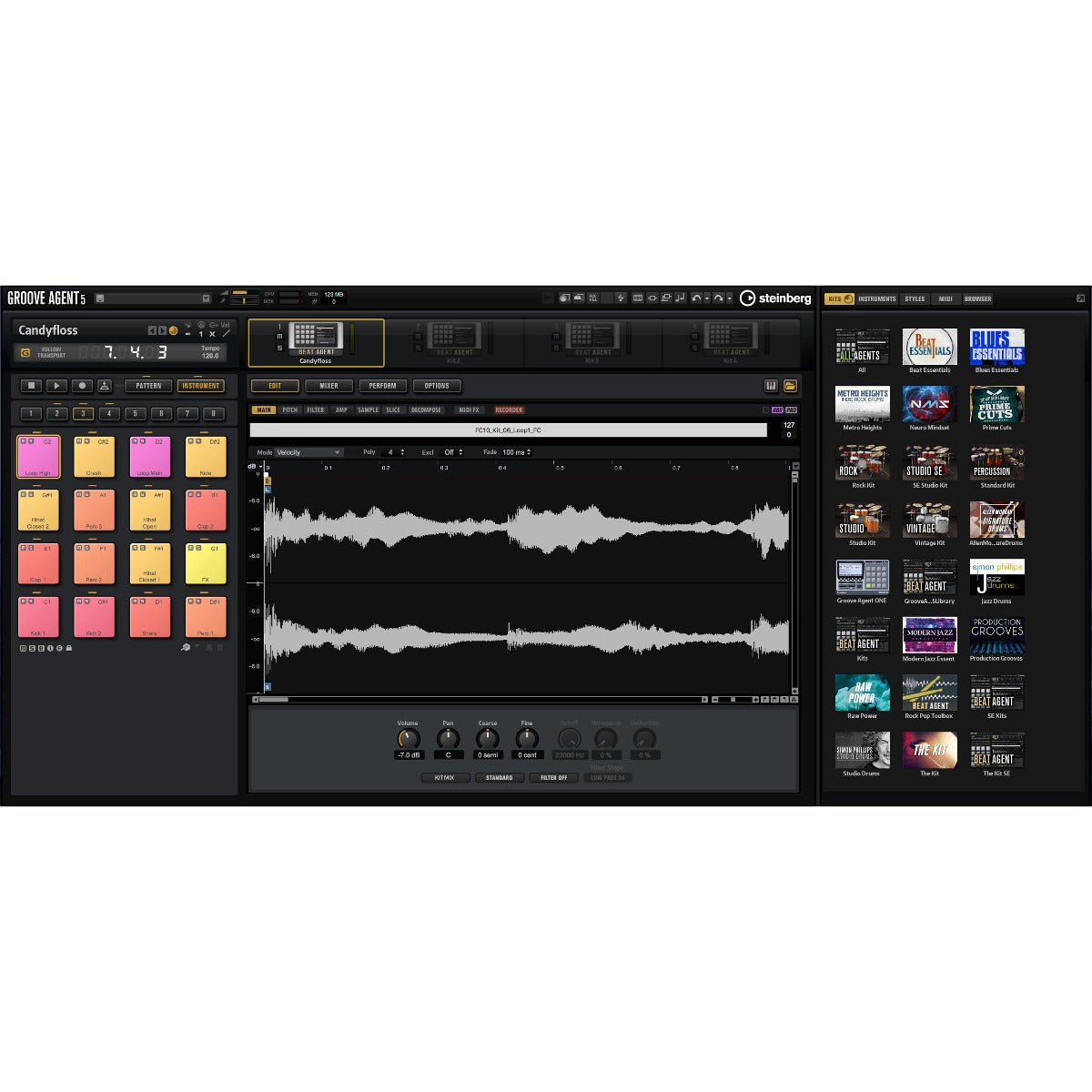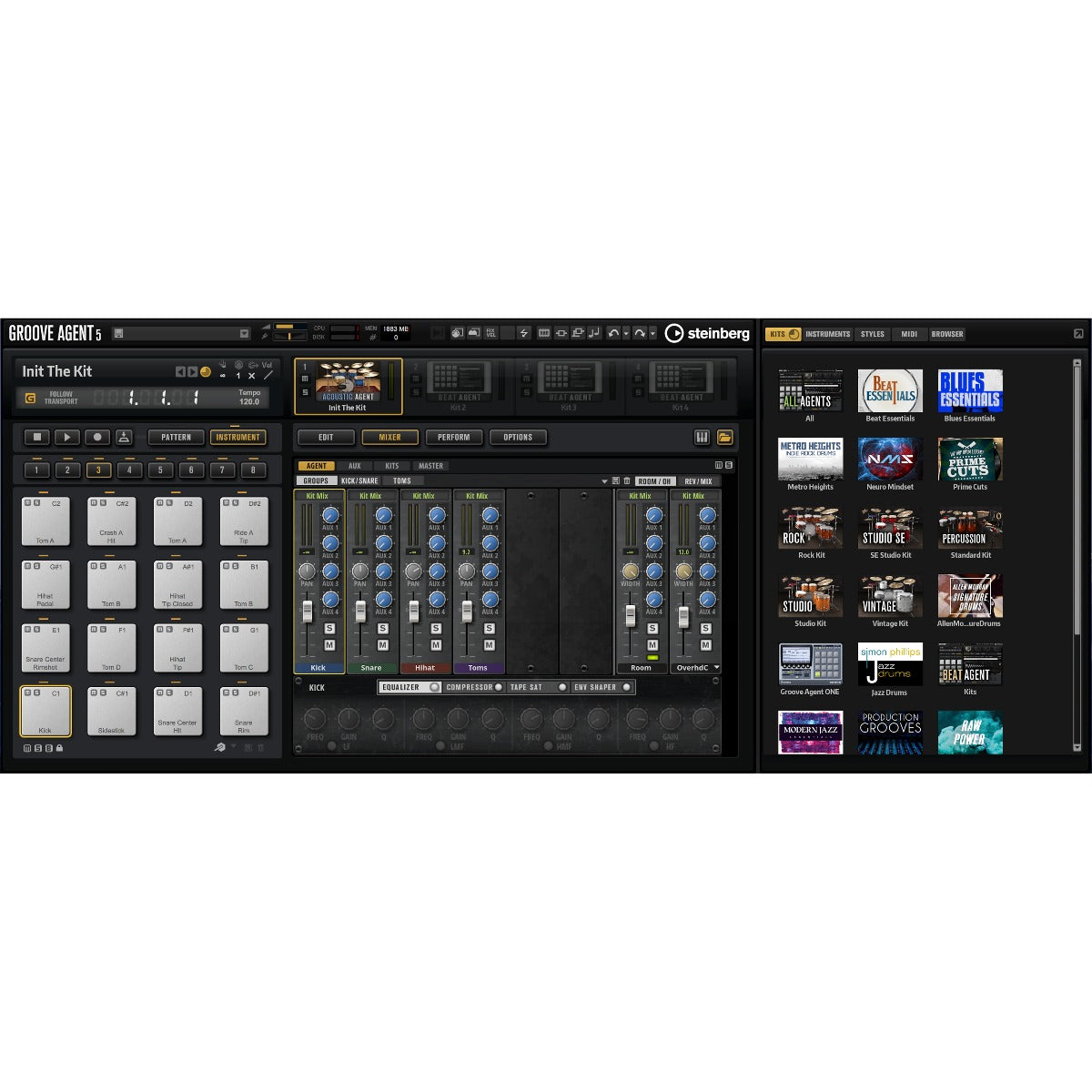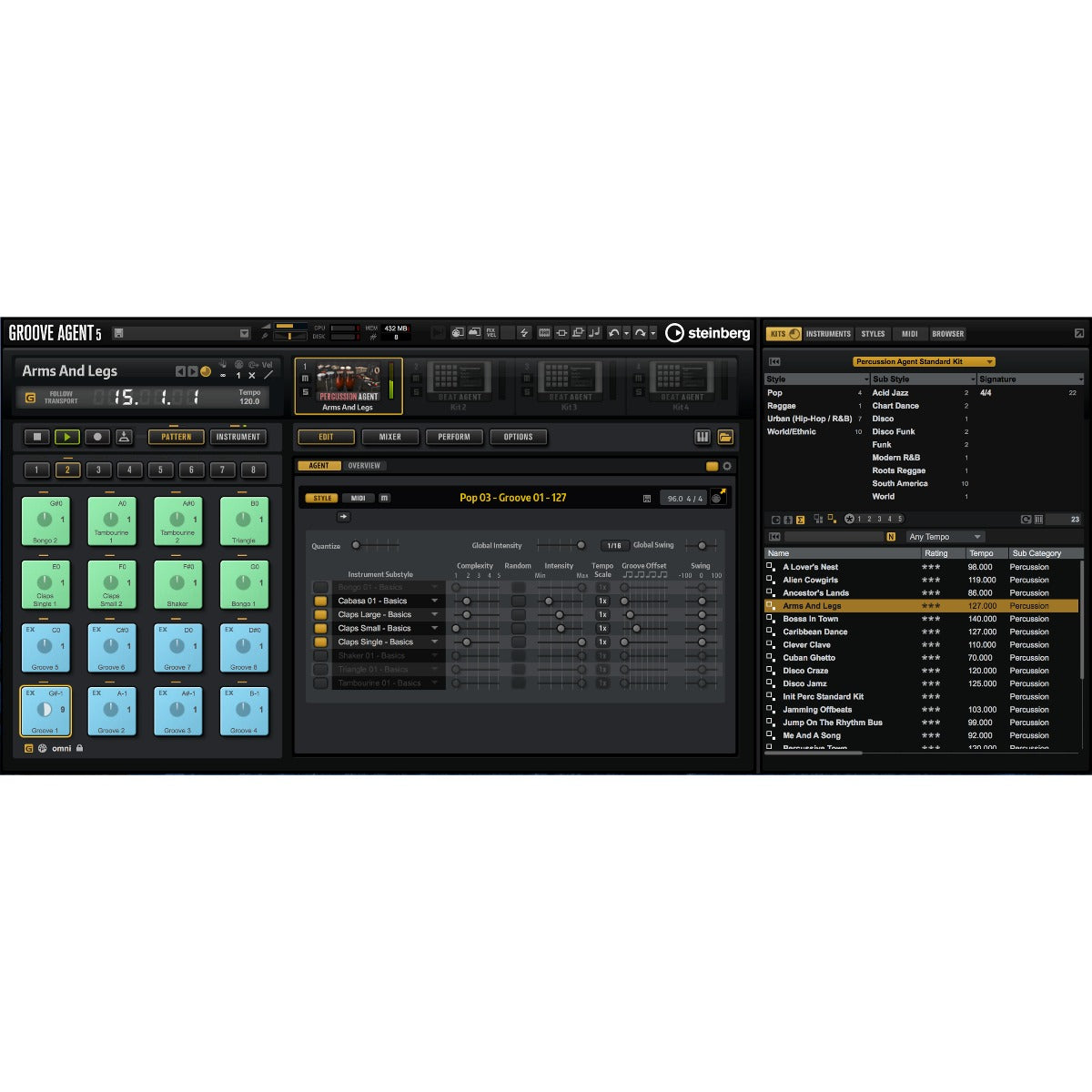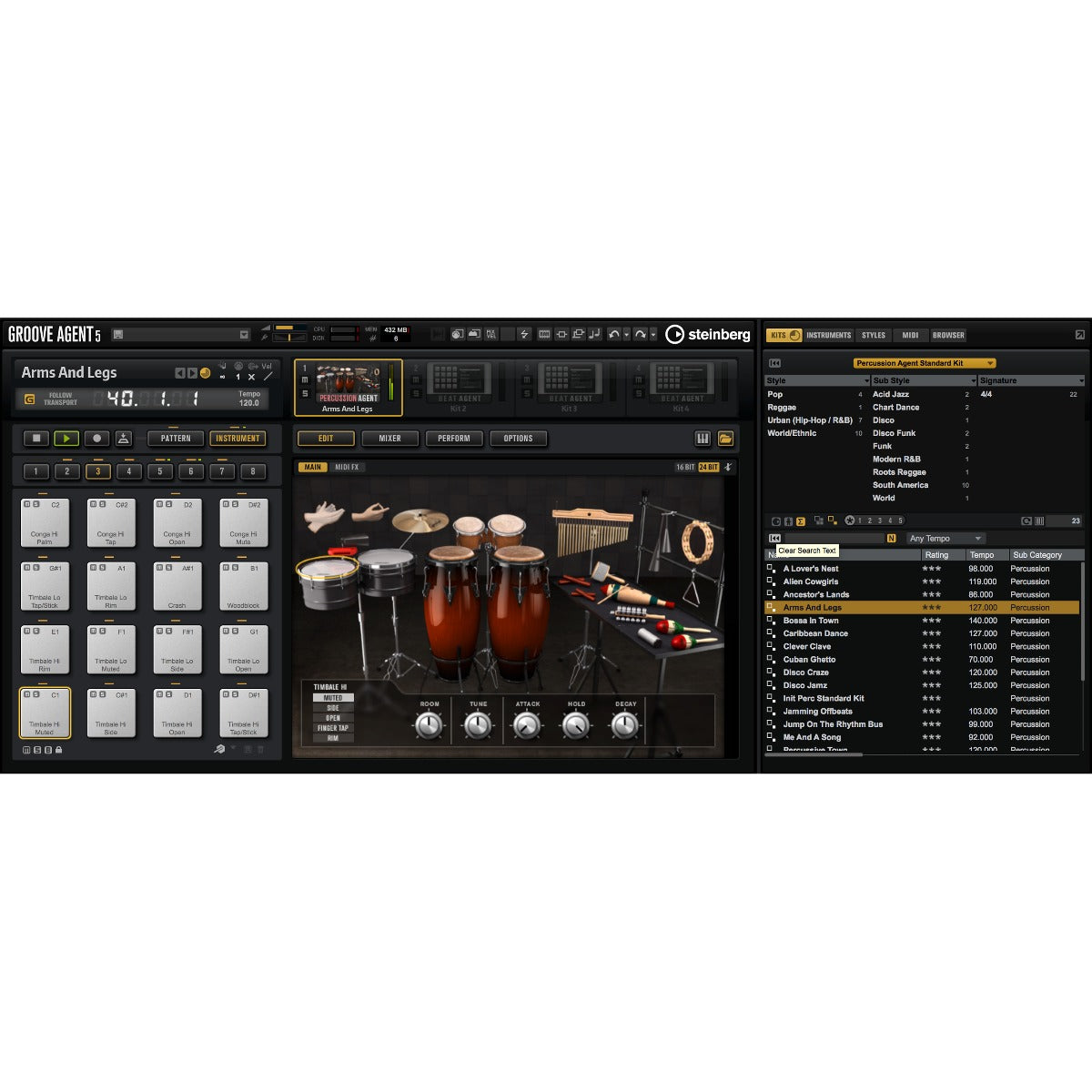 Steinberg Groove Agent 5 Drum Studio Workstation
Make your beats with the best creative drum software
Designed for both songwriters and beat producers, Groove Agent 5 includes the very best of electronic and acoustic drums. One of the most detailed acoustic drum kits ever featured in Groove Agent sits alongside a wide variety of percussion, modern electronic drums and MIDI grooves, delivering an inspirational rhythmic composition tool for producers in every genre, from jazz, funk and rock to Trap and EDM. Support for VST, AU and AAX plug-in formats means Groove Agent 5 can be used with virtually any DAW.
New high-end acoustic kit recorded at Teldex Studios Berlin
New kits for EDM, Trap and Future Bass
20 new MIDI Styles with intro, outro and fills
Decompose samples in noise and tonal
External live sampling directly in Groove Agent
Style Player for Beat Agent kits
Pre-listening Styles and Pads
New definable auto complexity mode
Resizable user interface
HiDPI support
AAX support
Steinberg's major update for its Groove Agent drum studio software offers a wide range of percussive sounds and grooves, with HiDPI support and a new and unique sound design tool for even more drum sample control.
Groove Agent 5 is a drum workstation that comprises different drum modules, each specialized in acoustic and electronic drum styles. Featuring three drum modules, also known as Agents, Groove Agent offers a wide scope of specialized tools essential to in-demand styles of drum production.
In version 5, the Acoustic Agent has been equipped with a new drum kit simply referred to as The Kit. Its samples were recorded at the Teldex Studios in Berlin, covering as many articulations as possible with high-end studio equipment.
Created by electronic artists the likes of Rawtekk/Noise Design, Joe Ford, Billain, Audeka, Current Value and zKlang, the Beat Agent has also received 30 exciting additions, now including not only beat patterns but also bass lines and other melodic parts or noises.
The graphical user interface of Groove Agent is now scalable to fit the real estate of any display, while supporting high-resolution HiDPI for more detail than ever before. The Decompose feature was introduced to decompose samples into their tonal and noise parts which can then be easily layered onto the pads. Samples can now be recorded live directly in Groove Agent.
Groove Agent 5 is a remarkable update including a ton of drums sounds for virtually every music style. With its fifth iteration, Groove Agent will continue to be a rich source of inspiration and creativity for musicians all over the world.
Beatmaking
A wide array of hard-hitting drum kits from top electronic producers like Audeka, Rawtekk, zKlang or Joe Ford provide the fattest beats
Songwriting
High-quality acoustic drums with many articulations can be combined with MIDI grooves for fast and inspired songwriting
Jamming
Jam mode creates immediate backing tracks, including intro, fills and ending — perfect for practice, improvising and sketching ideas
Beat editing
Like a step sequencer for drums, the pattern editor lets you create complex rhythms in perfect timing, simply by clicking in the grid
Live Sampling
Record analog drum synthesizers, acoustic drums or any other audio via Groove Agent, manipulate the sound and build your own kits
Sound Design
Creative effects, layering up to four different kits and features like the new Decompose let you easily create your own signature sound
SKU
SB-GROOVEAGENT5
Vendor
Steinberg
Mpn
90640
Delivery Method
Download
Licensing Method
Online Authorization
Mac/PC Compatibility
Both
Operating System Compatibility
Windows: Win 7 and up Intel or AMD dual core CPU: 4 GB RAM 10 GB free hard disk space
Apple: 10.8 and up: 4 GB RAM 10 GB free hard disk space
Plug-In Formats Supported
VST 2.4, VST 3 or AU host required
Plug-In/Standalone Operation
Plug-In
Software Type
Virtual Drums
Ground shipping is FREE for all orders $99 and up.