Skip product carousel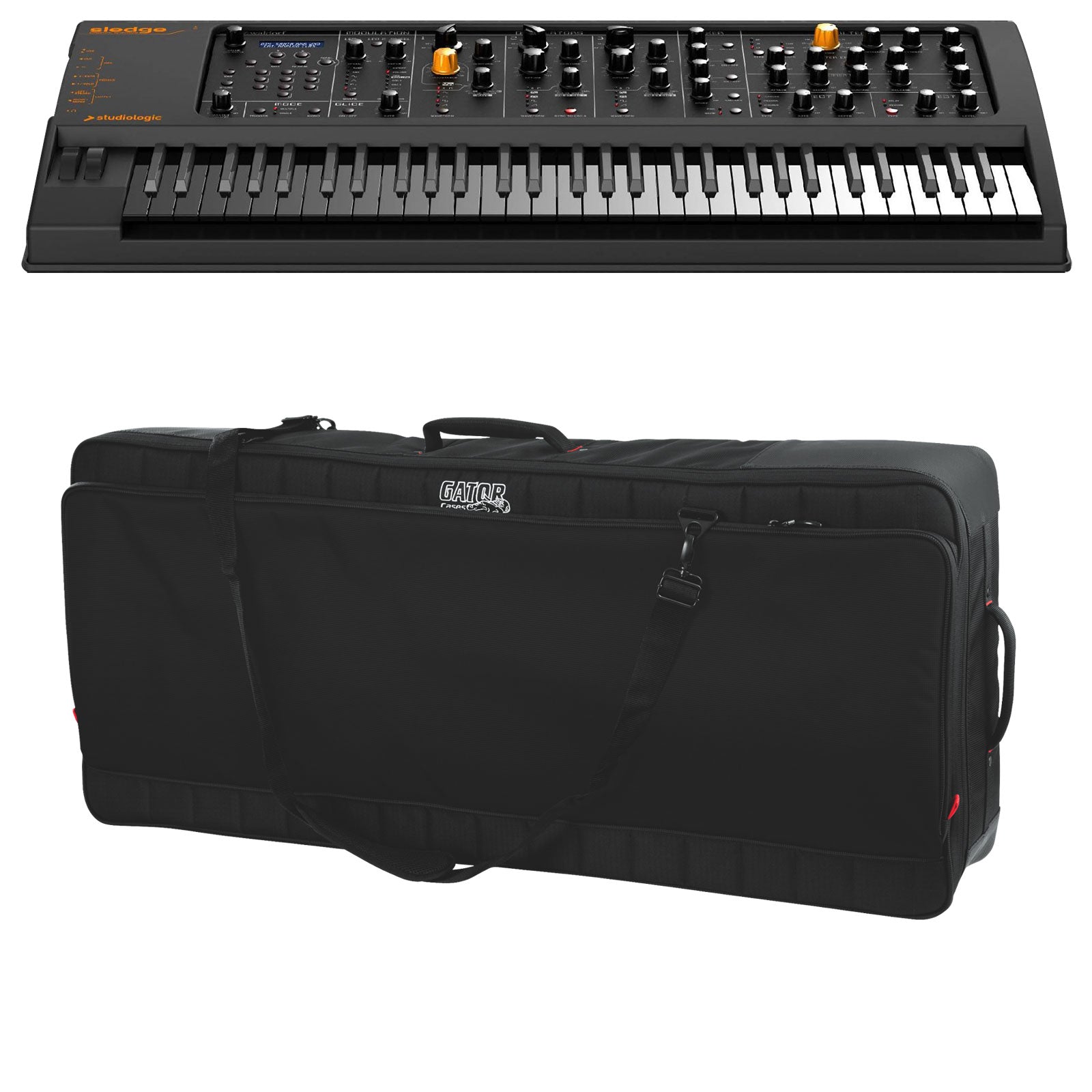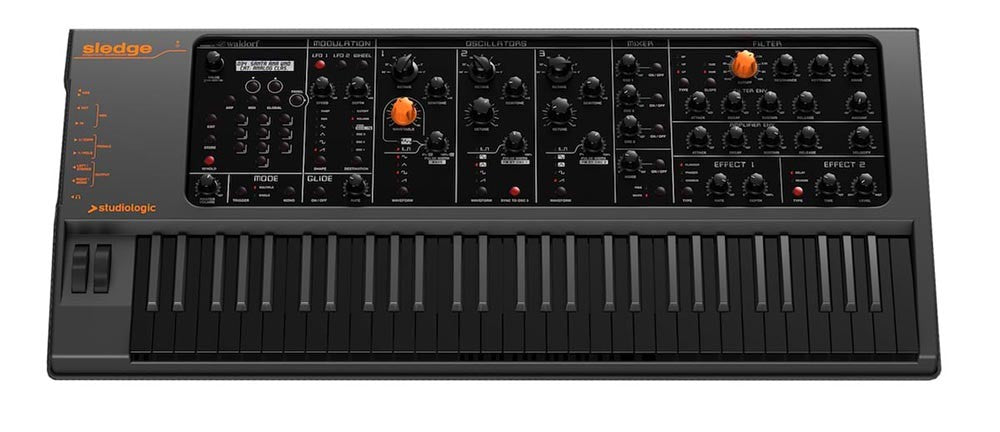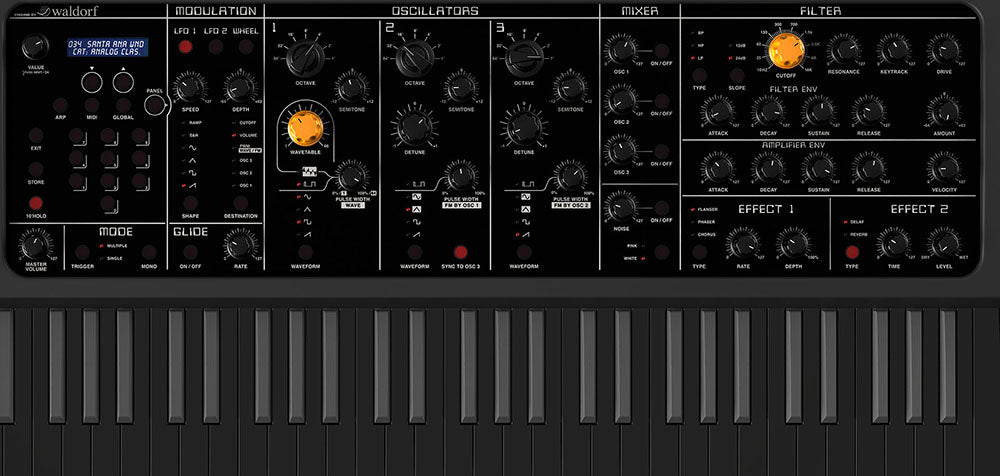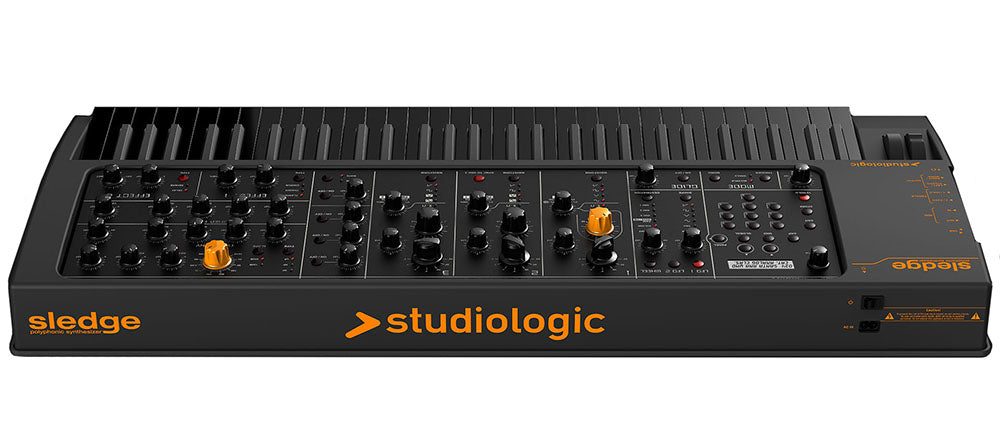 Studiologic Sledge 2.0 Black Edition STAGE KIT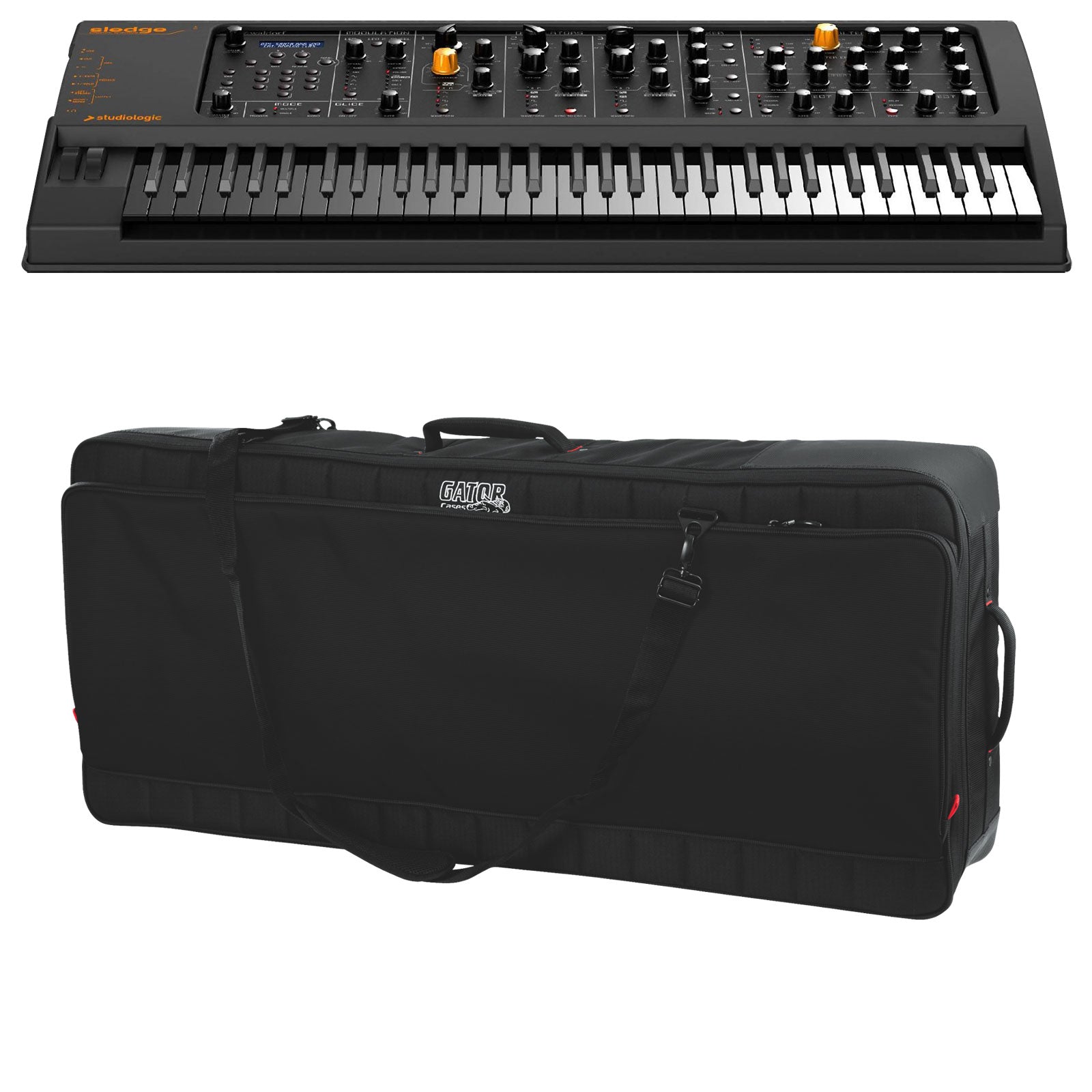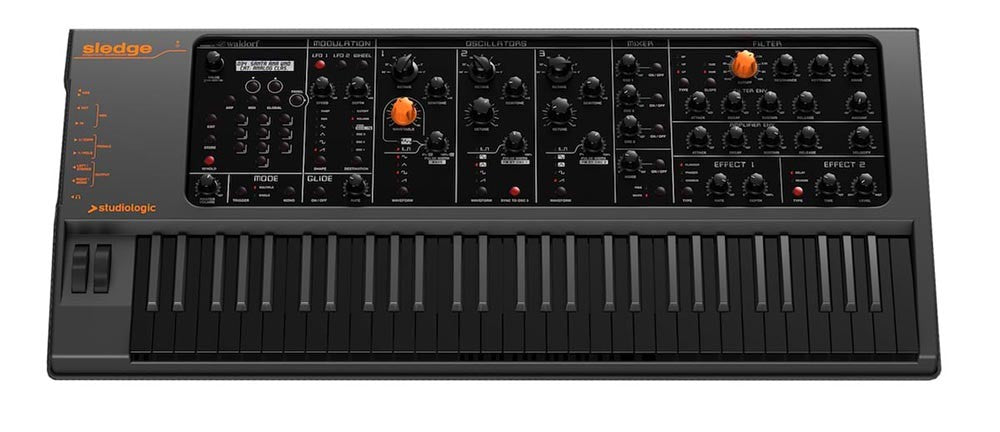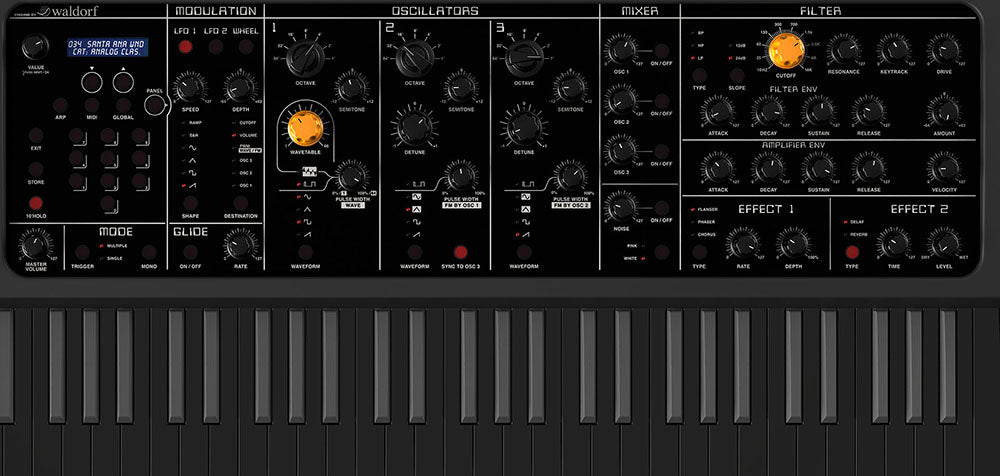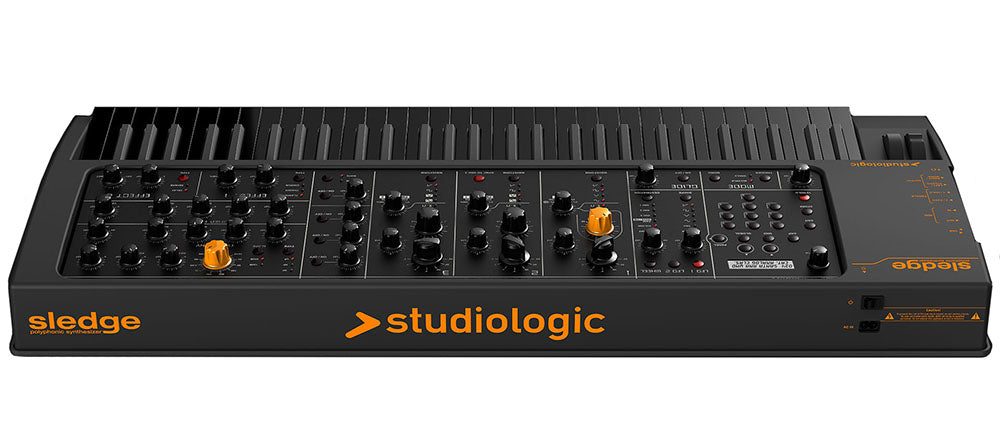 Studiologic Sledge 2.0 Black Edition STAGE KIT
2 items included
This Kraft Music Bundle Includes
Click on a product to view more details.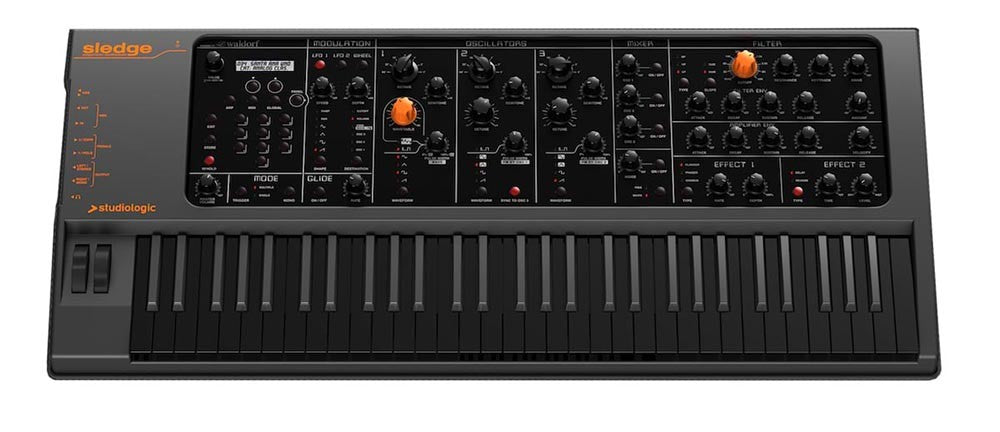 Studiologic Sledge 2.0 Black Edition
Sells separately for $1,099.95
The Studiologic Sledge synthesizer boasts the DSP heart of the latest Waldorf modelling technology, combined with an intuitive user interface. Get right into your music instead of reading manuals and learning menu structures.
Want to Customize the Contents of Your Bundle?
Want to add, remove or upgrade this item? Our expert sales advisors are happy to help customize a bundle for you.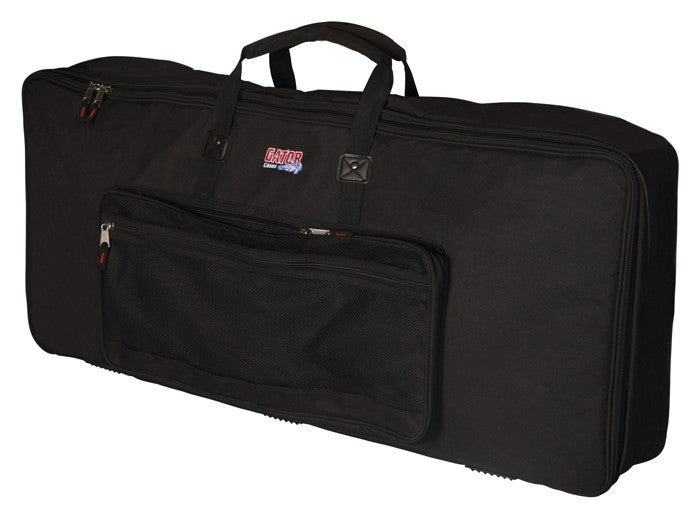 Gator Cases GKB-61 Keyboard Gig Bag
Sells separately for $129.99
Gator's keyboard gig bags are the ultimate in solutions for the musician on the go. The bags are constructed of durable 600 Denier Nylon. The keyboard bags include adjustable padded interior straps to hold your keyboard snug. Storage pockets are included perfect for cables and other accessories. This case also includes large zippers and heavy-duty comfort handles for easy transport.
Want to Customize the Contents of Your Bundle?
Want to add, remove or upgrade this item? Our expert sales advisors are happy to help customize a bundle for you.
Studiologic Sledge boasts the DSP heart of Waldorf's renowned modeling technology combined with an intuitive user interface. Get right into your music instead of reading manuals and learning menu structures!
For many synthesizer enthusiasts, it's the particular interaction between the sound engine and the user interface that makes a great instrument, and a quick look at Sledge will reveal the generous set of controls available to interact directly with the sound engine. When you touch the knobs and switches on the front panel you will instantly be aware of the meticulous attention to detail the engineers have refined during many decades building the best electronic keyboards.
The sum of three fat oscillators plus a noise generator are fed into Sledge's powerful multimode filter with selectable 24dB/12dB slope. The highly recognizable Waldorf filter algorithms enable a wide variety of sounds from smooth to harsh, from fat to distinct, from pure hi-fi to badass brutal. Ultra-fast and -accurate envelope generators deliver ballsy punch. Two LFOs plus one extra wheel-LFO are on board to offer huge yet easy-to-understand modulation capabilities. And two built-in effects units deliver sophisticated synthesizer effects such as chorus, phaser and flanger as well as a rich reverb or an analog-style delay.
In addition to the incredible sound engine and the user friendly vintage control panel, Sledge 2.0's features further expand the instrument's power and versatility; working as a team, Studiologic and Waldorf Labs have made Sledge 2.0 more flexible as a pure synthesizer, adding options to play two programs at the same time in dual mode, to load samples and to mix post-processing effects in a neverending sound creation.
Auto dual mode
Sledge 2.0 can play two sounds at the same time in split or layer mode; the feature is controlled by a page in the global functions and allows you to simply keep one note (for split) or more notes (for layer) and then select a new sound that will be added to the previous sound. As with any other sound, dual-sound combinations can be permanently stored in any of the 1.000 available presets.
Sample player
Sound samples and new waves can be loaded into the internal 60MB of flash memory, played by OSC 1 and modified by all parameters of the control panel, adding other oscillators and setting filters, envelopes and effects. This feature expands the instrument's sounds and creates a totally new combination of synthesis and sampling.
Pitch and hold controls
A global settings page allows you to enable the pitch and the hold separately for the lower and upper sounds in dual mode, allowing you to use the pitch bend on the upper sound (i.e., for solo parts) and the hold pedal to control only the lower (to keep playing a drum groove or as a damper for a piano sound) and vice versa, or to enable pitch bend and hold on both upper and lower sounds.
Reverb and delay
Sledge 2.0 lets you mix both effects: the reverb keeps the setting previously selected, while the realtime controls (time and level) set the parameters of the delay when mixed.
Enhanced polyphony
The total maximum number of notes that can be played at the same time has been expanded to 24, allowing better realtime control over the sound possibilities obtainable from synthesis and sampling together.
Sledge Spectre
Samples can be edited (keyboard range, tuning and other parameters) and transmitted to Sledge 2.0 via its USB port with this easy sample editor that allows you to first load and play the samples on your computer and then download them into the instrument's memory.
And the best part: if you are familiar with the operation of a classic analog synthesizer, you won't have to spend any of your precious time reading the manual. There are no double or multiple functions on any of the knobs or buttons. All synthesizer parameters are clearly and ergonomically arranged in front of your eyes and directly accessible under your fingertips. This makes sound design a blast, and takes you back to the pure user experience which you'll soon realize you've been missing.
Black Edition: looks darker, feels better, sounds stronger
The exclusive dark look includes a black case, a semi-weighted keyboard with reverse black and grey keys and an even more professional touch feeling. New modulation features and sounds, with a mix of pure synthesis and sampling, push Sledge further than ever before.
New color, best touch
The reverse-color keyboard perfectly matches the black look and thanks to semi-weighted keys and new balanced springs gives an unbeatable feeling for a more satisfying musical experience.
Double power, bigger sound
The audio output level has been enhanced for a stronger, cleaner and fatter sound. LFO2 is now synchronized, allowing you to keep the same modulation phase on all notes.
Sounds from the world
Top musicians have contributed a signature sound set, which together with the new settings further improves the warm and crisp sound that made Sledge appreciated worldwide.
Sledge Spectre & Sledge Sound Mapper software
Create and transfer sample content. Manage and reorganize the internal sound library of your Sledge. Load, save, copy, send, receive - everything you want to do with your sound library, you can do thanks to a user friendly interface.
SKU
STU-SLEDGE2BLACKSK
Vendor
Studiologic
Aftertouch
Yes
Analog Digital
Digital
Built In Speakers
No
Included From Manufacturer
Power Cable
Keys Weighted
Semi-Weighted
Key Num
61
Key Size
Full Size Keys
Midi
In, Out, and USB
Mono Poly
Polyphonic
Mpn
AMS-SLEDGE-2-BLACK
Product Unique Features
Spectre for Sledge Mac/PC utility software for sample editing/uploading
66 wavetables from PPG Wave
Arpeggiator
Yes
Audio File Playback
No
Control Connections
Sustain pedal
Expression pedal
Onboard Controllers
Pitch wheel
Mod wheel
Effects
Reverb, delay, chorus, phaser, flanger
Audio Inputs
None
Audio Outputs
(2) 1/4" audio out (left/right)
(1) 1/4" stereo headphones
Key Action
Semi-weighted with Aftertouch
Multitimbral Capability
2 parts
Oscillators per Voice
3
Product Weight
20.5 lbs.
Programs/Presets
999
Sampling
Sample player with 60MB internal memory
Samples loaded via free Spectre for Sledge Mac/PC utility software
Speakers
None
Voices of Polyphony
24
Width
38.2"
Depth
16"
Height
4.5"
Studiologic Limited Warranty
Every product from Studiologic by Fatar has been carefully manufactured, calibrated and tested, and is warranted to be free from defects in materials or workmanship for a period of two years from the date of purchase by the original owner.
Please register your product to get full support.
Damage caused by incorrect transport, mounting or handling is not covered by this warranty.
Standard Shipping