Skip product carousel
Bonus Item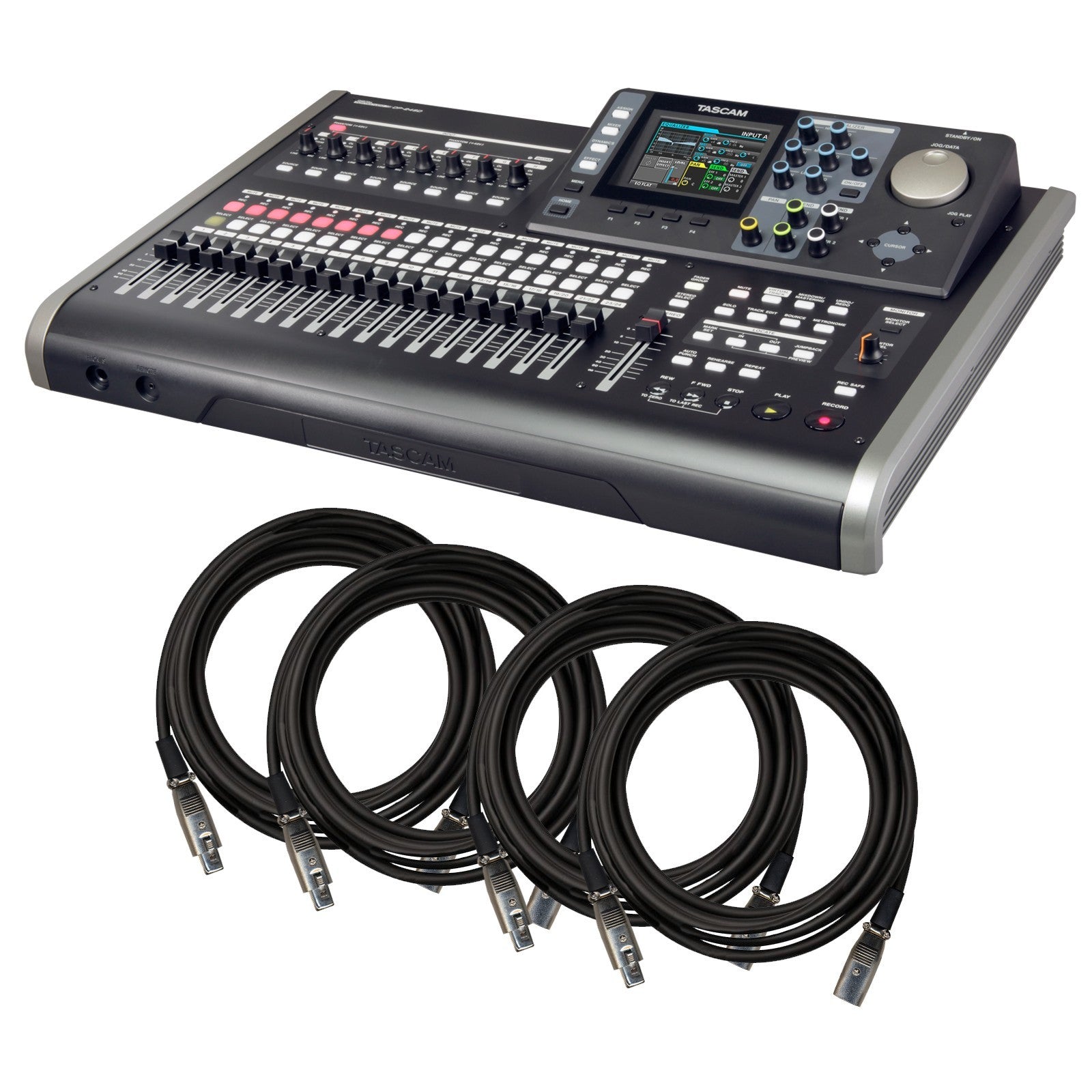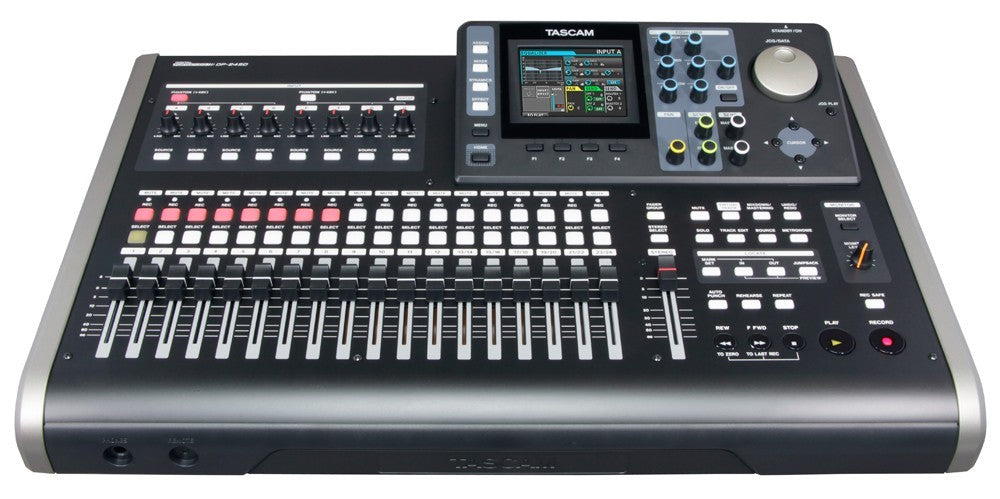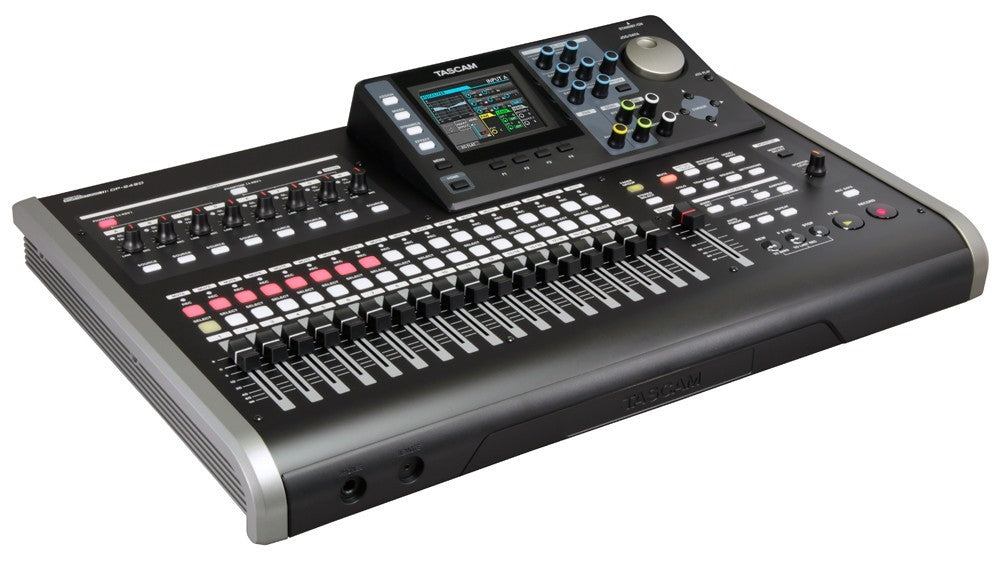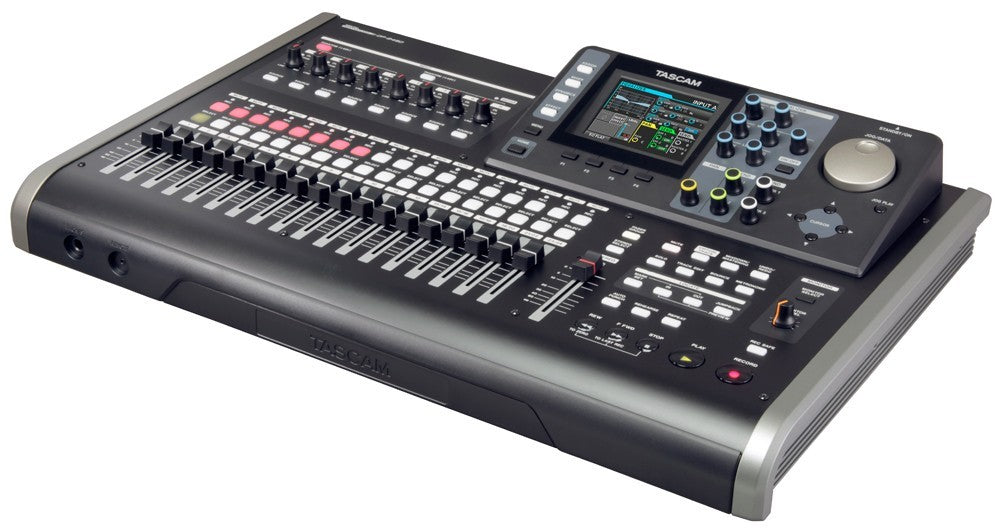 TASCAM DP-24SD Digital Portastudio BONUS PAK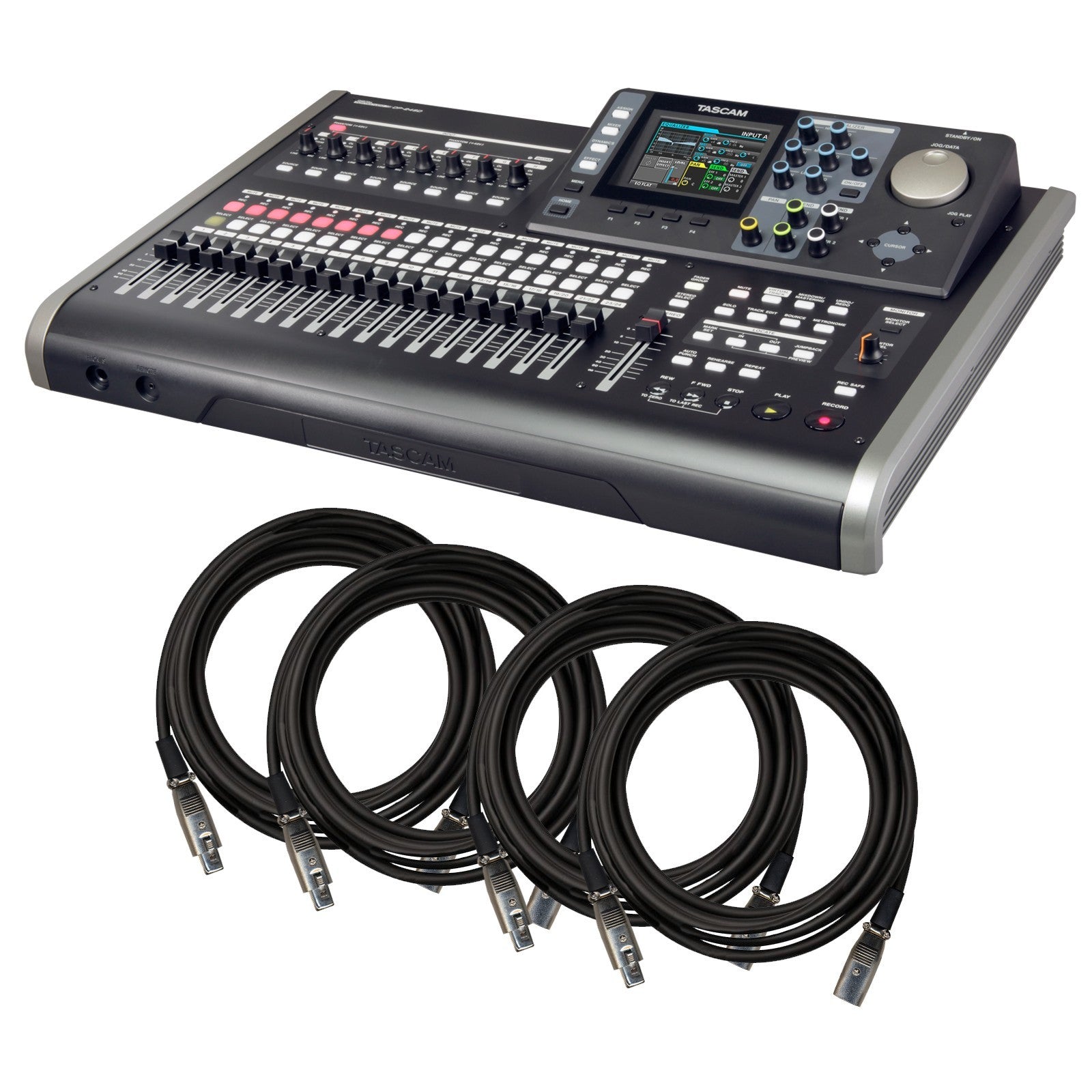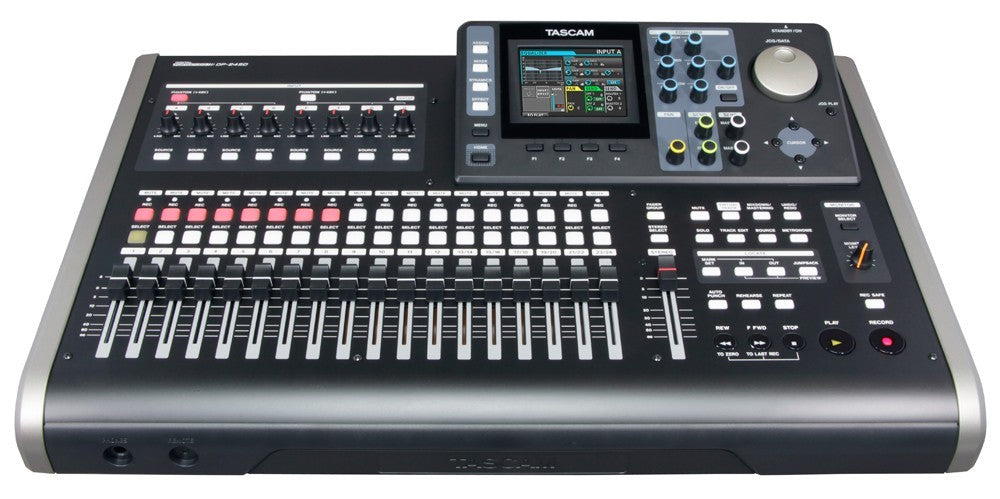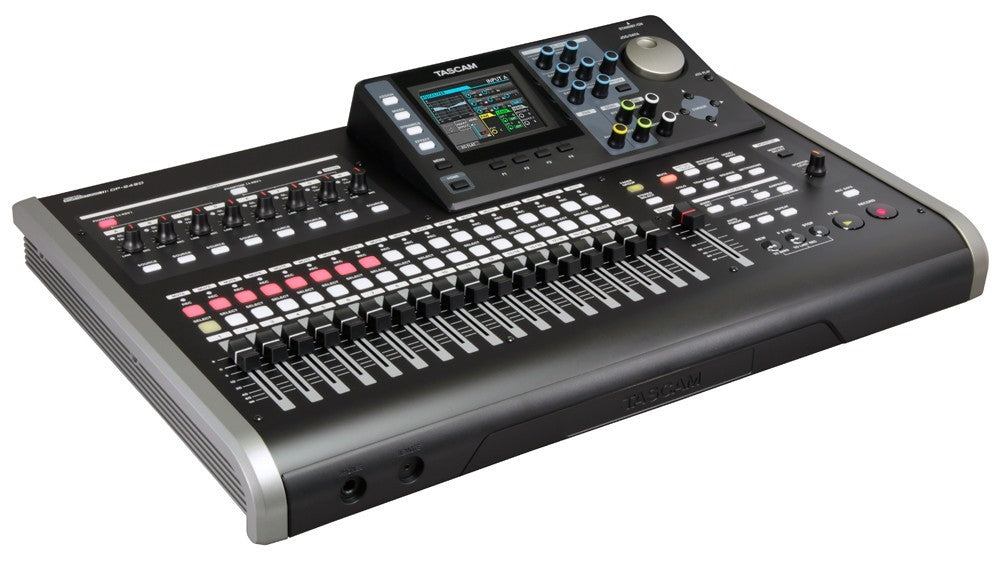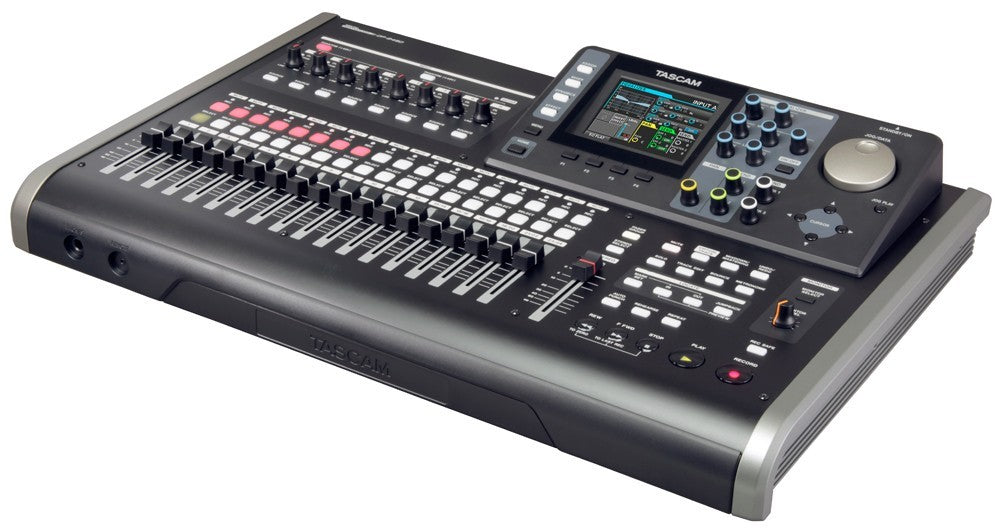 TASCAM DP-24SD Digital Portastudio BONUS PAK
2 items included
This Kraft Music Bundle Includes
$599.00
Regular price
$630.80
You Save $31.80
Click on a product to view more details.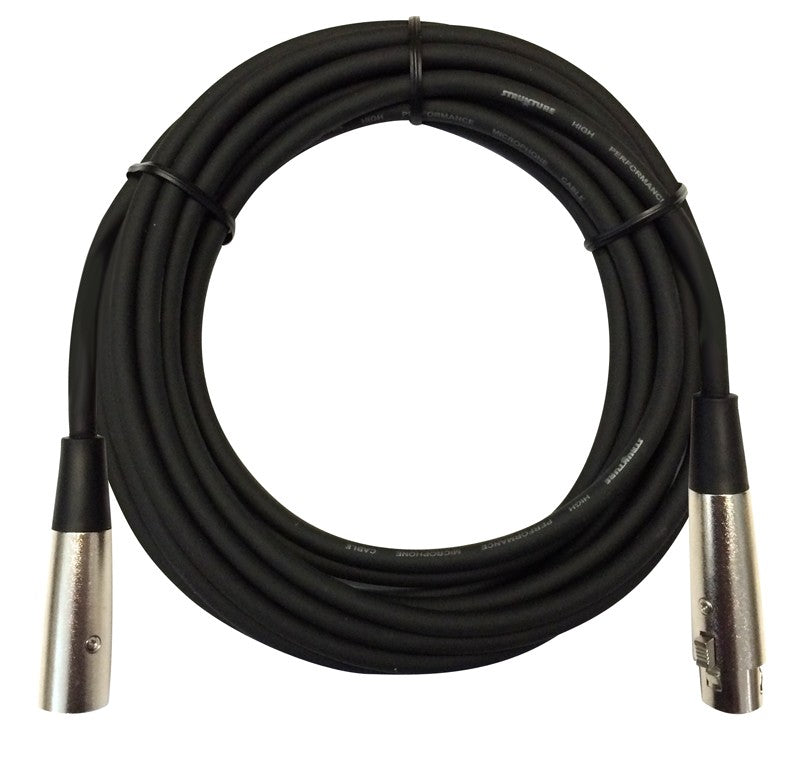 Kraft Music XLR Microphone Cable by Strukture - 10'
Sells separately for $7.95
Quality sound and construction that you can rely on! These cables have the strength and durability to withstand regular use. A great choice for any audio application.
Want to Customize the Contents of Your Bundle?
Want to add, remove or upgrade this item? Our expert sales advisors are happy to help customize a bundle for you.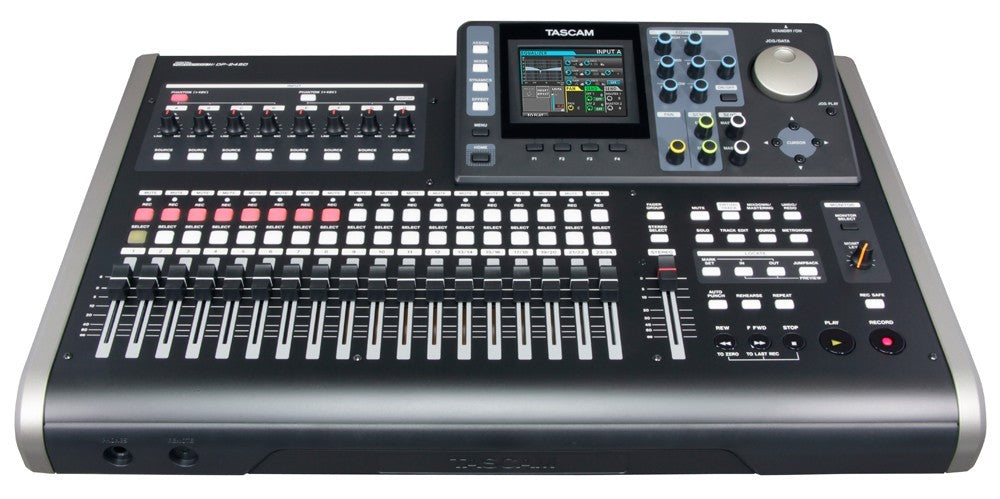 TASCAM DP-24SD Digital Portastudio
Sells separately for $599.00
The DP-24SD Digital Portastudio is a 24-track workstation, allowing eight tracks of simultaneous recording. The built-in mixer includes everything you need for a professional-sounding mix, from EQ and reverb to amp simulation and multi-band mastering effects.
Want to Customize the Contents of Your Bundle?
Want to add, remove or upgrade this item? Our expert sales advisors are happy to help customize a bundle for you.
The DP-24SD Digital Portastudio is a 24-track workstation, allowing eight tracks of simultaneous recording. The built-in mixer includes everything you need for a professional-sounding mix, from EQ and reverb to amp simulation and multi-band mastering effects. The Digital Portastudio series creates finished productions without the need for a computer, instead using a simple-to-use control surface to keep you creative.
For clear display of your mix, the DP-24SD has a large color LCD displaying tracks, meters, and effects parameters. A set of 12 encoders control EQ, effects sends, and panning. Built-in effects include compression, guitar amp modeling, delay, reverb, with a total of 10 effects processirs available during mixing.
Eight XLR mic/line inputs each provide phantom power for condenser microphones, switchable in banks of four. One input includes an instrument-level impedence switch for direct input recording of guitar or bass. Balanced monitor outputs and effects sends are also provided on the rear panel. A USB output allows tracks and mixes recorded to your SD card to be transferred to a computer for CD burning or sharing online. For a complete music production on a desktop, there's no simpler choice than the DP-24SD.
19 faders eliminates layer structuring
Even with the DP-24SD's number of tracks and features, there's no easier multi-track recorder to use. Nineteen track faders and one master fader allows instant access to any track without selecting pages or banks of faders.
12 rotary knobs are linked to the LCD for easy operation
The DP-24SD have similarly employed rotary knobs to control dynamics such as EQ, effect send and other related features.
Solid-state SD/SDHC media ensures confident recording, free from shock and vibration
The DP-24SD employ SD/SDHC media. SD/SDHC cards provide secure shock resistance due to the absence of any moving parts. File format of the DP-24SD is FAT 16 or 32. The Portastudio recorded files can be accessed on your computer when connected via USB.
8 dynamics effects, guitar effects and mix-down effects
Use up to 8 dynamics effects at once, one for each input source. For example, utilize the built-in compressor effect for your bass, guitar and drum tracks. A multieffects processor includes guitar amp modeling, chorus, flange, delay and other effects. When the mutlieffects processor is used, only four dynamics effects are available. The stereo reverb on send/return 1 is always available.
Mastering effects provided without the need for other devices
Create a master track without using a computer with the TASCAM mastering effects. In the mastering effect section you will find a 3-band equalizer, a 3-band multiband compressor and 3 normalize effects for setting peak amplitude - take your stereo master file to the next level of quality.
12 mono tracks + 6 stereo tracks
Simultaneous 8-track recording
16 or 24 bit, 44.1 or 48 kHz recording
8 XLR/TRS combo connectors
Phantom power supplied on all inputs (INPUT A-D,E-H)
High-impedance input available (INPUT H)
Stereo RCA output
2 effect send outputs (1/4" TS jack)
70mW/ch headphone amplifier
Remote connector for optional RC-3F footswitch
INPUT A-H and each track equipped with 3-band EQ
Automatic punch in/out
Various edit functions (COPY INSERT, COPY PASTE, MOVE INSERT, MOVE PASTE, OPEN, CUT, SILENCE, CLONE TRACK, CLEAN OUT)
Undo and Redo function with Undo history
Dynamics effects for input (Limiter, Compressor, Noise Suppressor, Exciter)
Guitar effects (Amp Simulator, Reverb, Compressor, Chorus, Flanger, Phaser)
Mix-down effects (Reverb, Delay, Stereo Chorus)
Mastering Effects (Multi-band Compressor, Equalizer, Dither, Normalize)
Virtual track (8 virtual track per one track: including use track)
Locate mark up to 99 for one song
File transferring via USB2.0
Chromatic tuner
Metronome
19 Faders
Peak-hold function on the level meter of the LCD
Dedicated AC adapter included (TASCAM GPE248-120200-Z)
SD card included
RoHS certified
SKU
TAS-DP24SDBP
Vendor
TASCAM
Included From Manufacturer
Power Supply
4GB SD Card
Max Sample Bit
48 kHz / 24-bit
Mpn
DP-24SD
Batteries
N/A
File Formats Supported
WAV
Audio Inputs
8 x TRS/XLR Combo
Audio Outputs
L + R RCA
L + R Balanced 1/4" Monitor Outs
1/4" Headphone Out
Maximum Storage Capacity
32 GB
Microphones
N/A
Power Adaptor
Dedicated AC adapter (TASCAM GPE248-120200-Z, included)
Product Weight
13.67 lb
Reference Speaker
No
Stand Mountable
No
Storage Format Details
SD (512MB – 2GB) / SDHC card (4GB – 32GB)
Storage Format
SD Card
Number of Tracks
24
USB Functionality
File Transfer/Storage
Width
20.2"
Depth
13.4"
Height
4.1"
TASCAM/TEAC Limited Warranty
This warranty gives you specific legal rights, and you may also have other rights which vary from state to state. This warranty is only valid within the country the unit was originally purchased.
Except as specified below, this warranty covers all defects in material and workmanship in this product. The following are not covered by the warranty:
Damage to or deterioration of the external cabinet.
Damage resulting from accident, misuse, abuse, or neglect.
Damage resulting from failure to perform basic daily maintenance and/or calibration, or otherwise resulting from failure to follow instructions contained in your owner's manual.
Damage occurring during shipment of the product (claims must be presented by the carrier).
Damage resulting from repair or attempted repair by anyone other than TEAC or an authorized TASCAM service station.
Damage resulting from causes other than product defects, including lack of technical skill, competence, or experience of the user.
Damage to any unit which has been altered or on which the serial number has been defaced, modified, or removed.
This warranty may be enforced only by the original purchaser.
All parts except heads and disk drives are warranted for one (1) year from the date of original purchase for products not used for commercial purposes. For products used commercially, the warranty is ninety (90) days for magnetic heads & optical pickups, one (1) year for other parts, & ninety (90) days for labor.
TASCAM will pay all labor and material expenses for items covered by the warranty. Payment of shipping charges is discussed in the next section of this warranty.
Your unit must be serviced by an authorized TASCAM service station in the United States. (This warranty is not enforceable outside the U.S.) If you are unable to locate an authorized TASCAM service station in your area, please contact TASCAM. TASCAM either will refer you to an authorized service station or instruct you to return the unit to the factory.
Whenever warranty service is required, you must present both the original dated sales receipt and this warranty statement as proof of warranty coverage.
You must pay any shipping charges if it is necessary top ship the product for service. However, if the necessary repairs are covered by the warranty, we will pay return surface shipping charges to any destination within the United States.
Any implied warranties, including warranties of merchantability and fitness for a particular purpose, are limited in duration to the length of this warranty.
TEAC's liability for any defective product is limited to repair or replacement of the product, at TEAC's option. TEAC shall not be liable for:
Damages bases upon inconvenience, loss of use of the product, loss of time, interrupted operation or commercial loss
Any other damages, whether incidental, consequential or otherwise
Some states do not allow limitations on how long an implied warranty lasts and/or do not allow the exclusion or limitations of incidental or consequential damages, so the above limitations and exclusions may not apply to you.
Ground shipping is FREE for all orders $99 and up.