Skip product carousel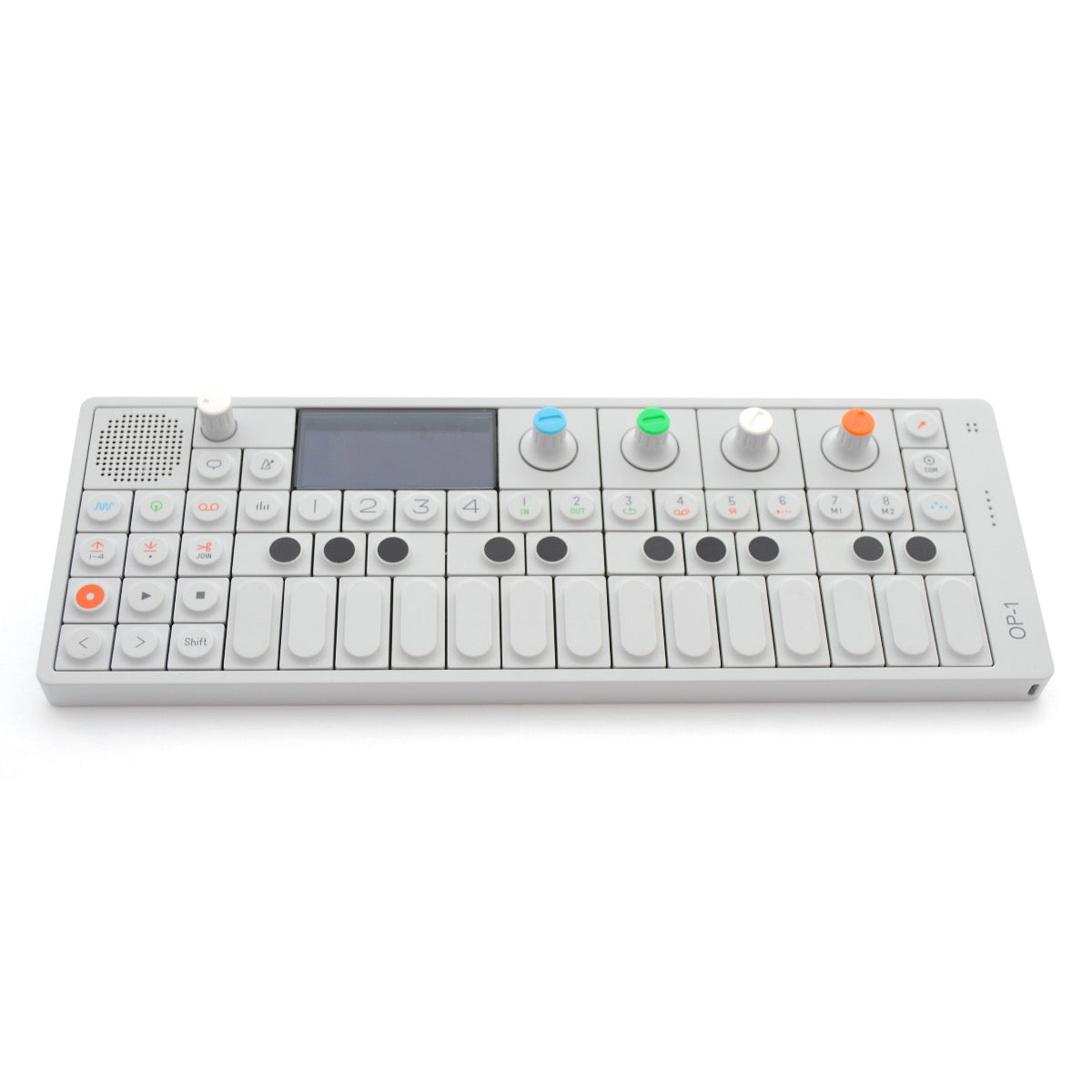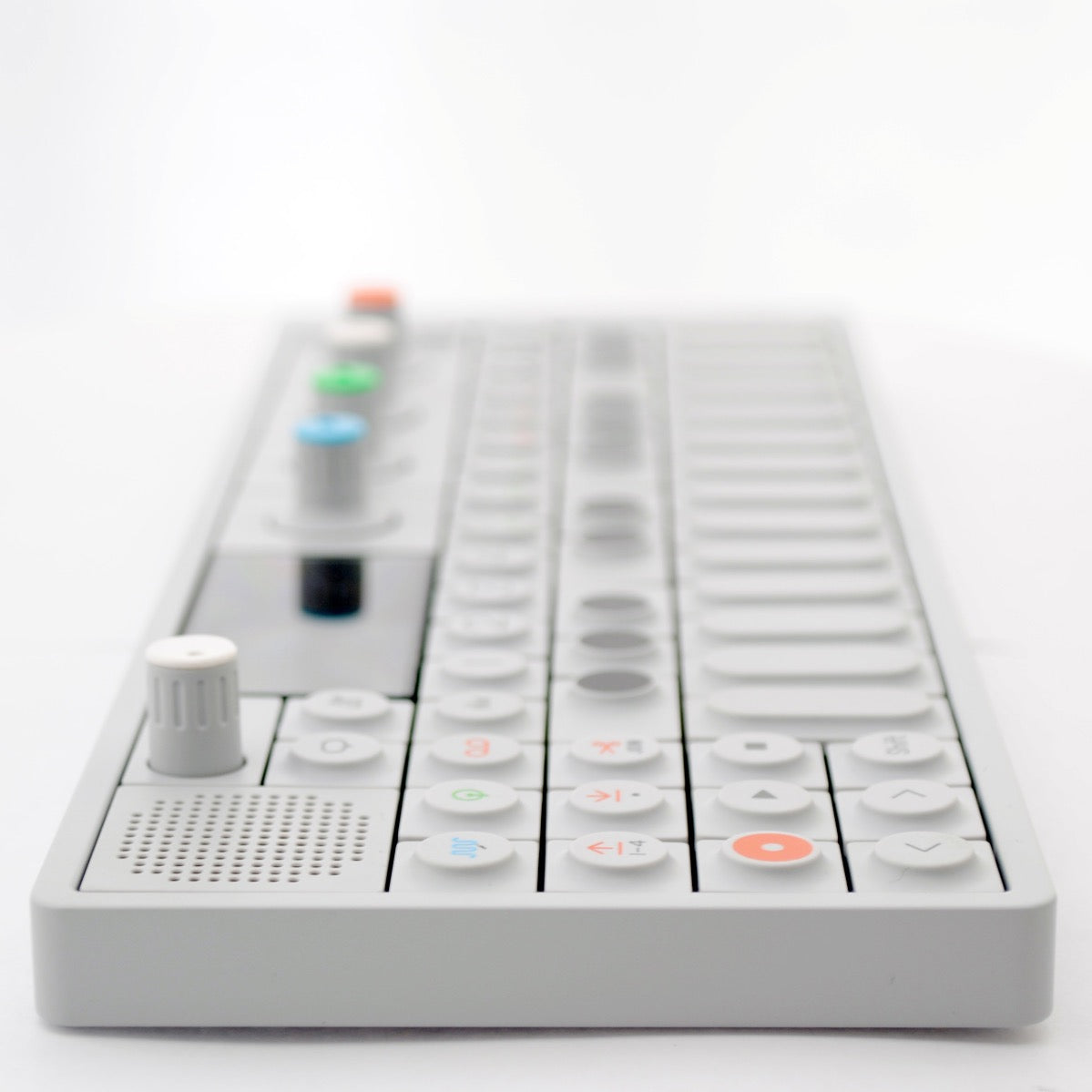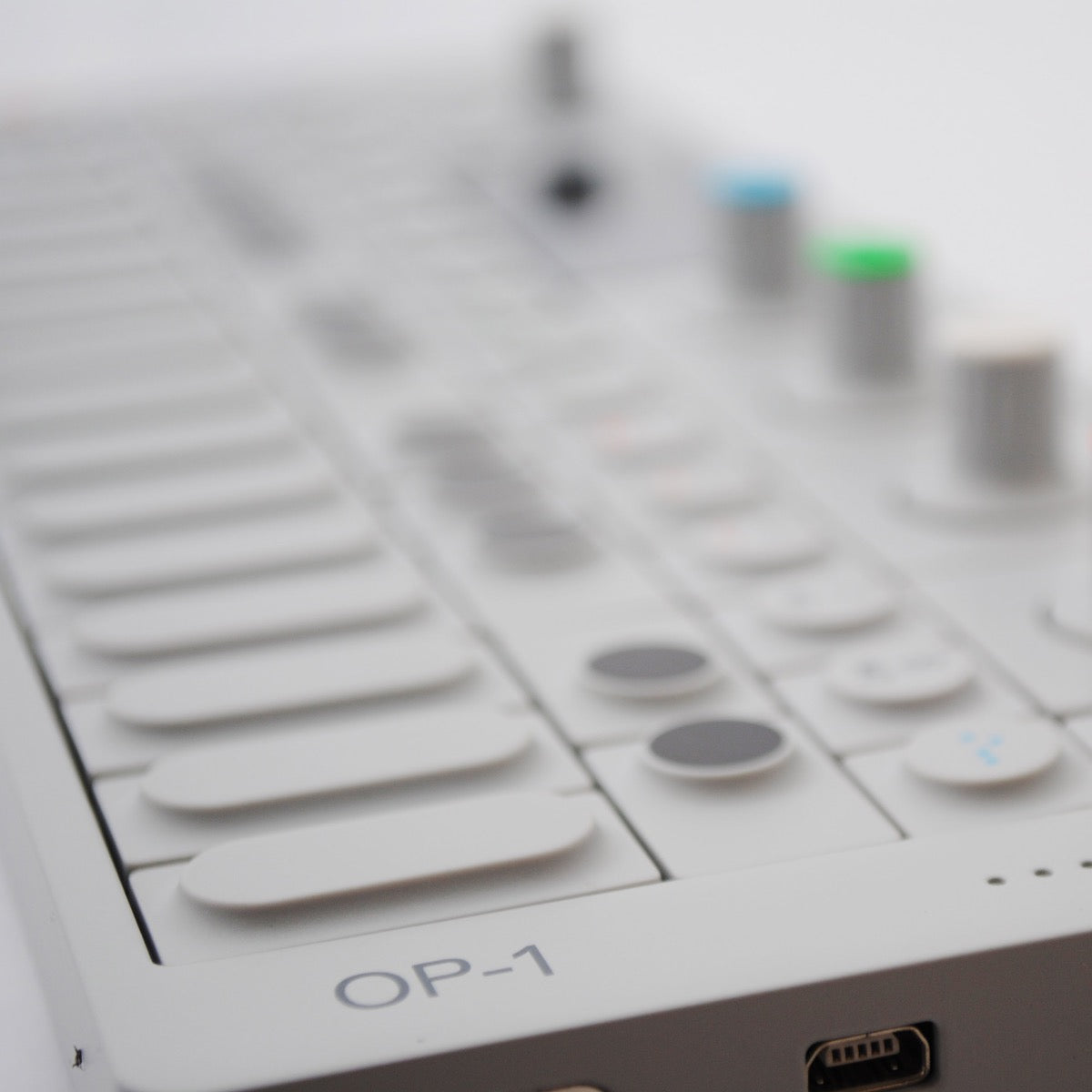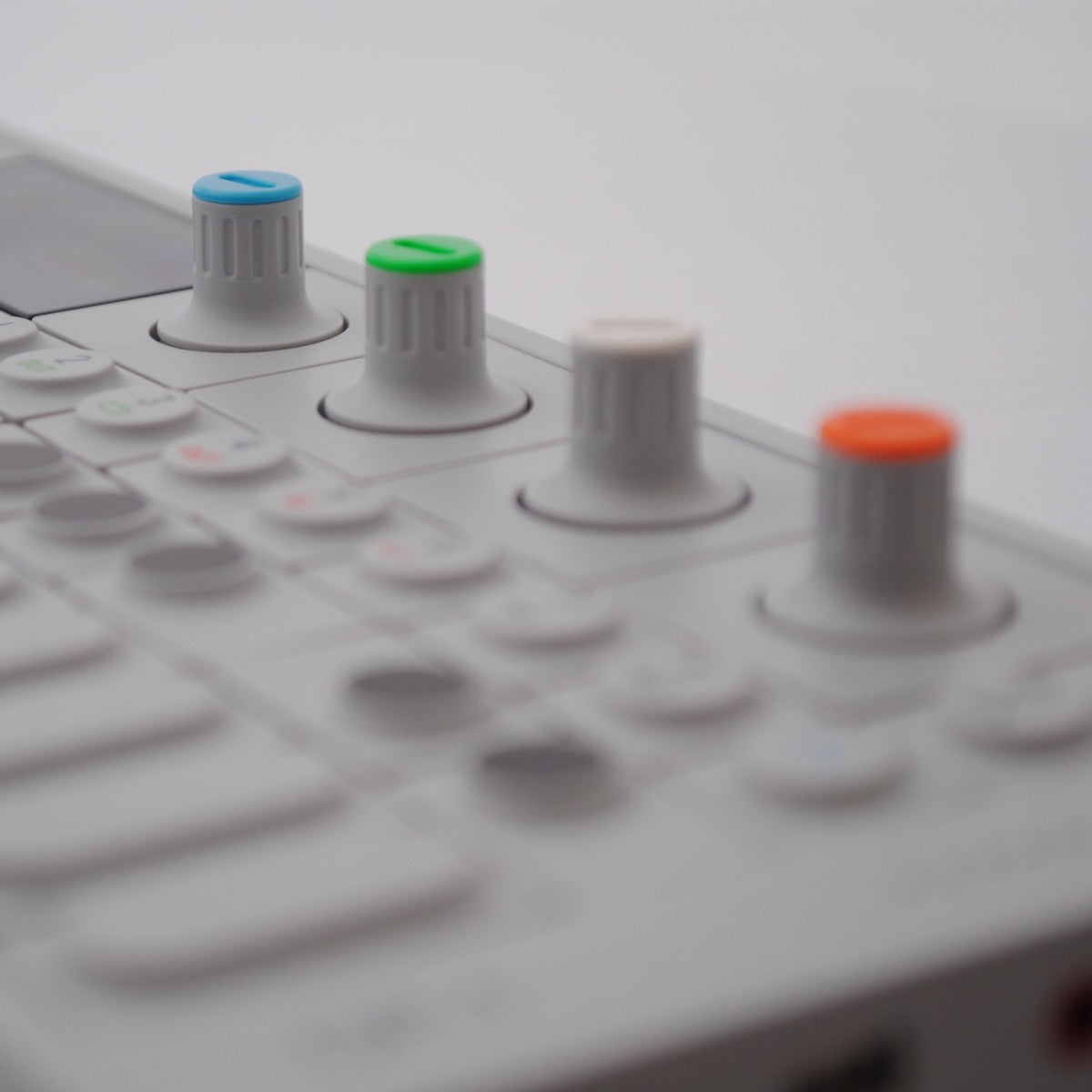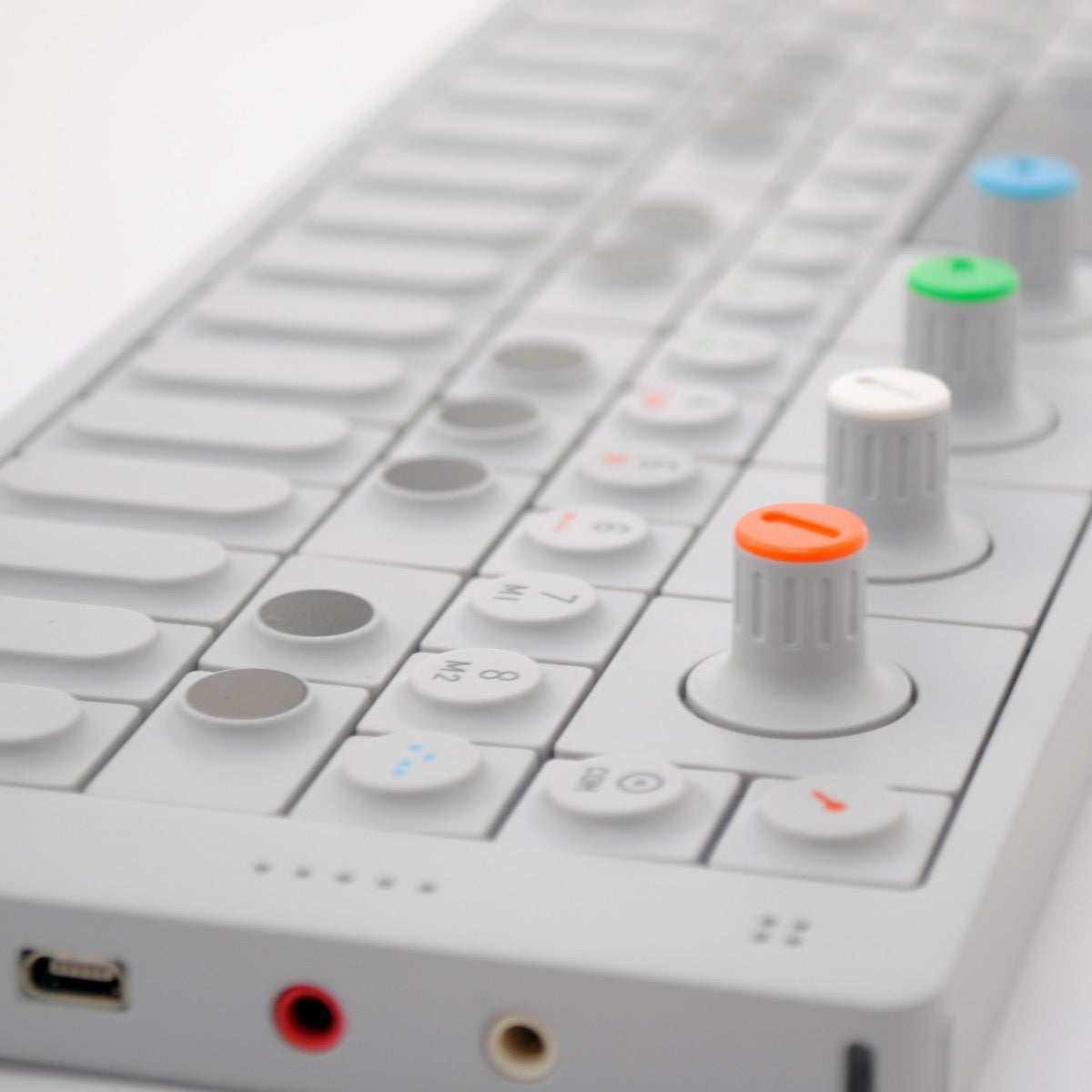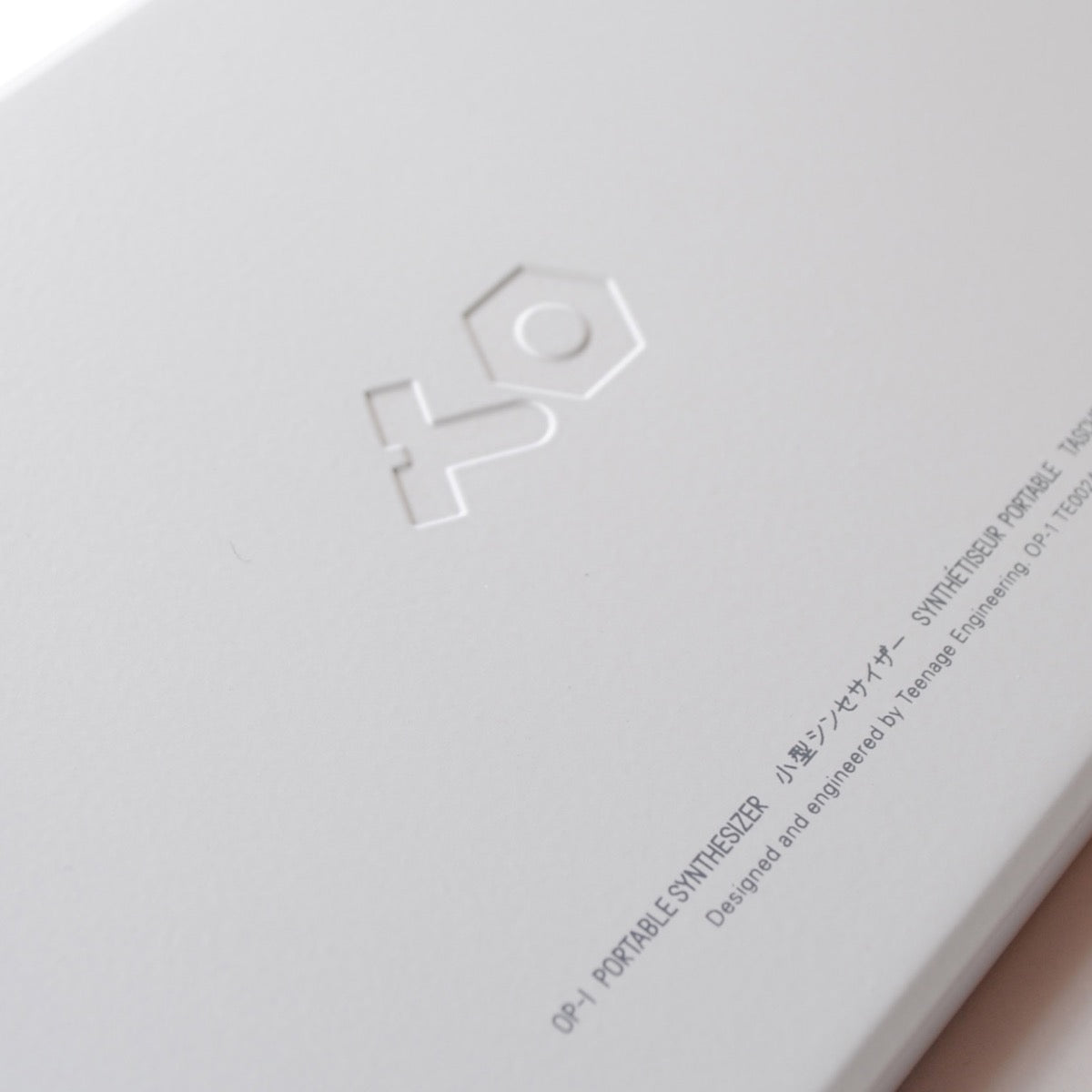 Teenage Engineering OP-1 Portable Synthesizer Workstation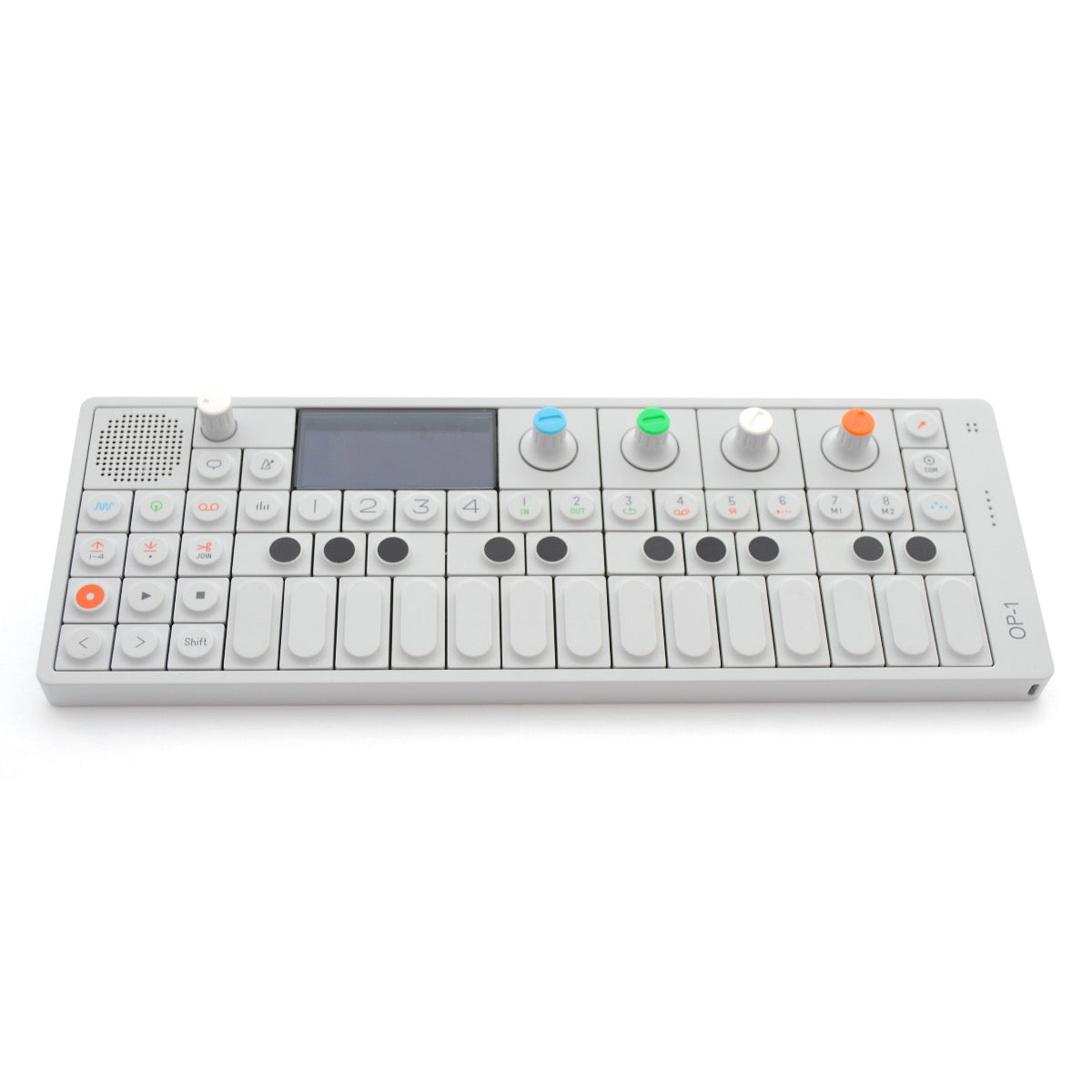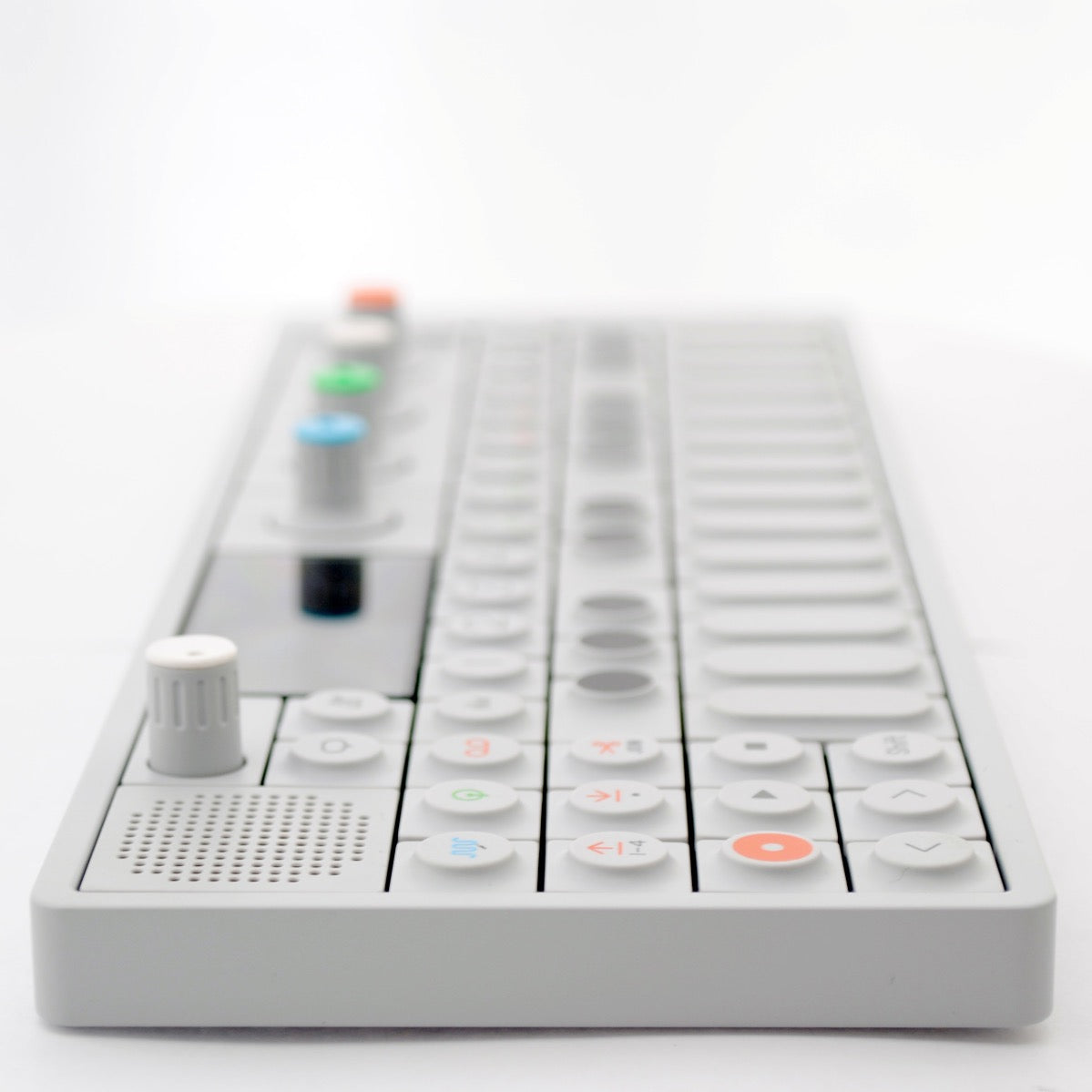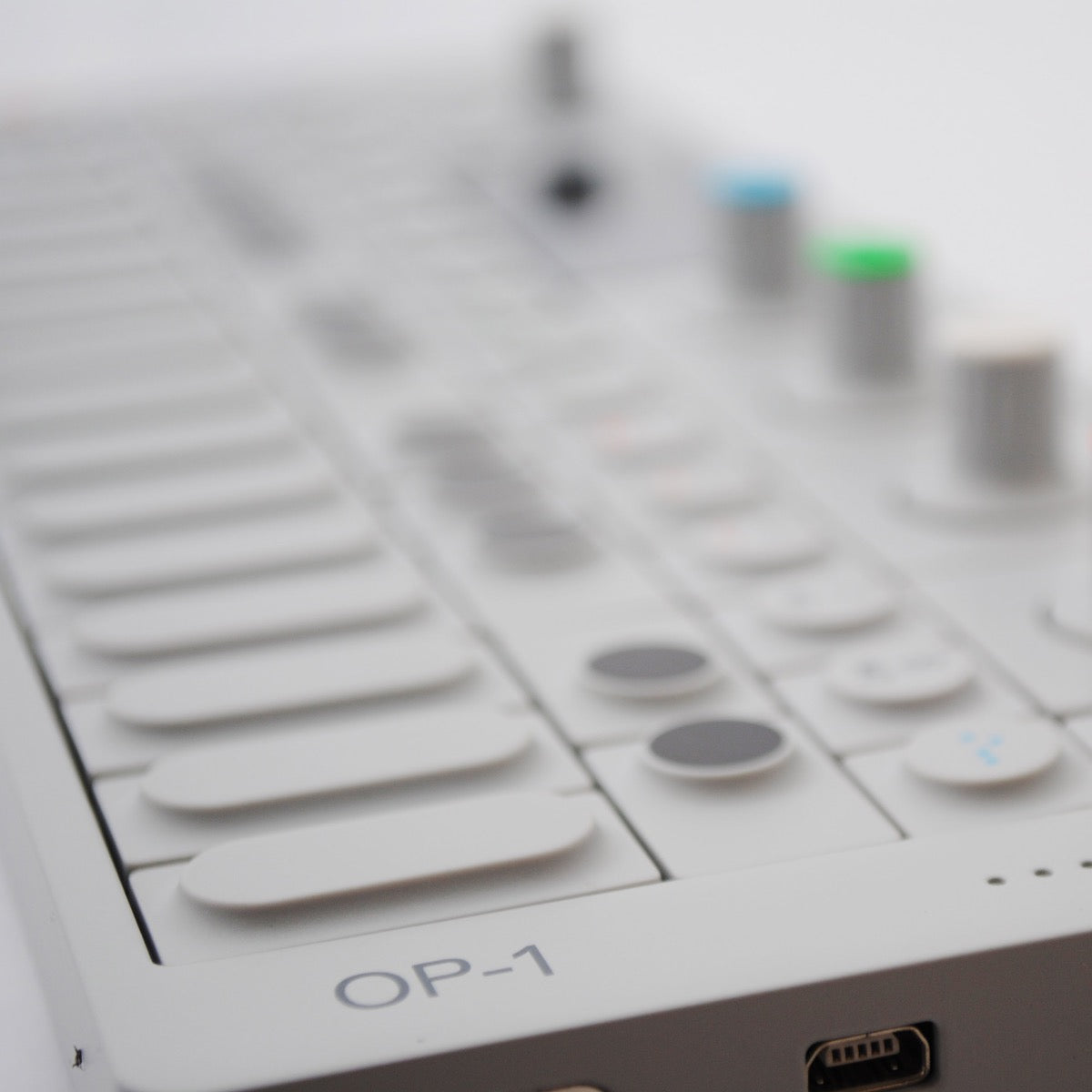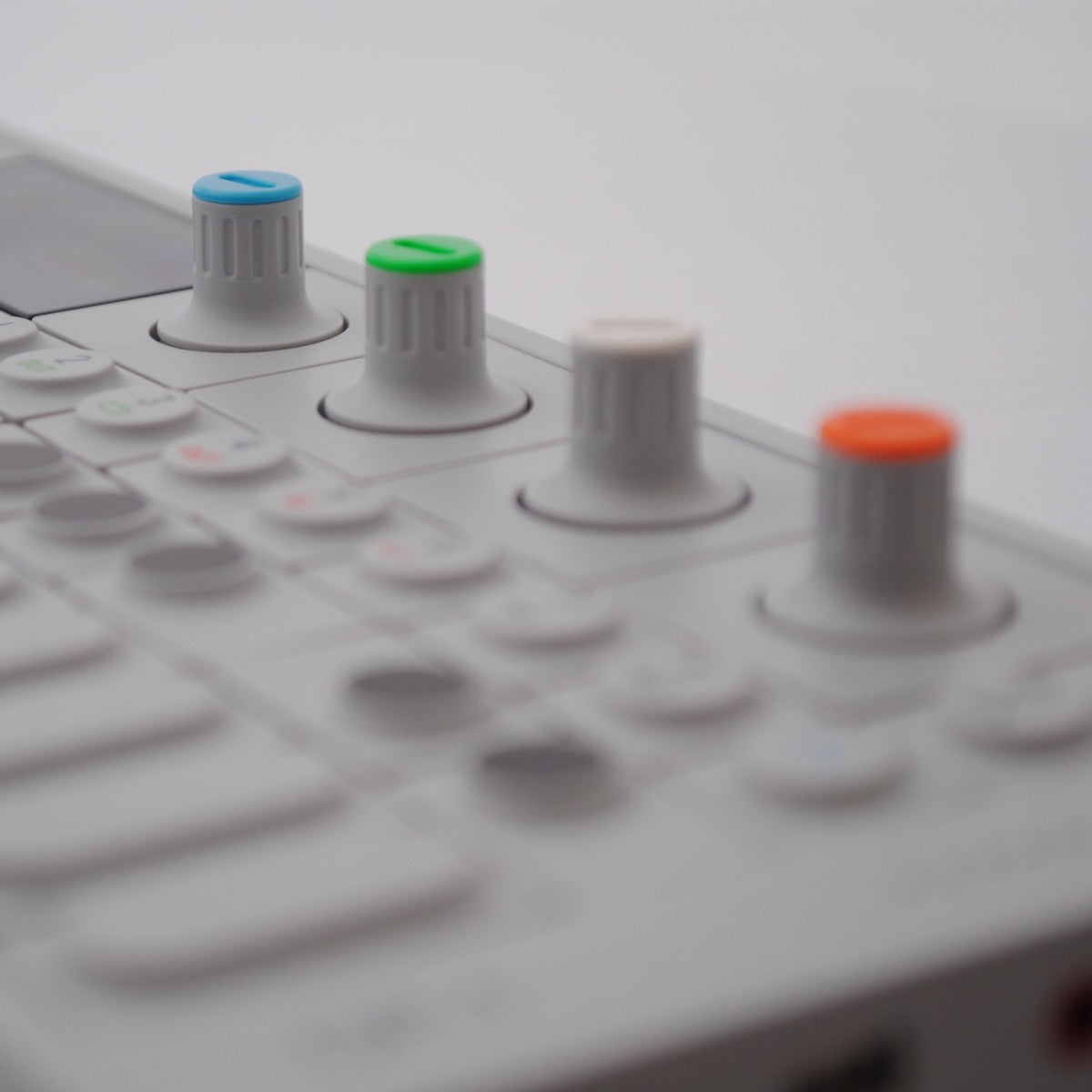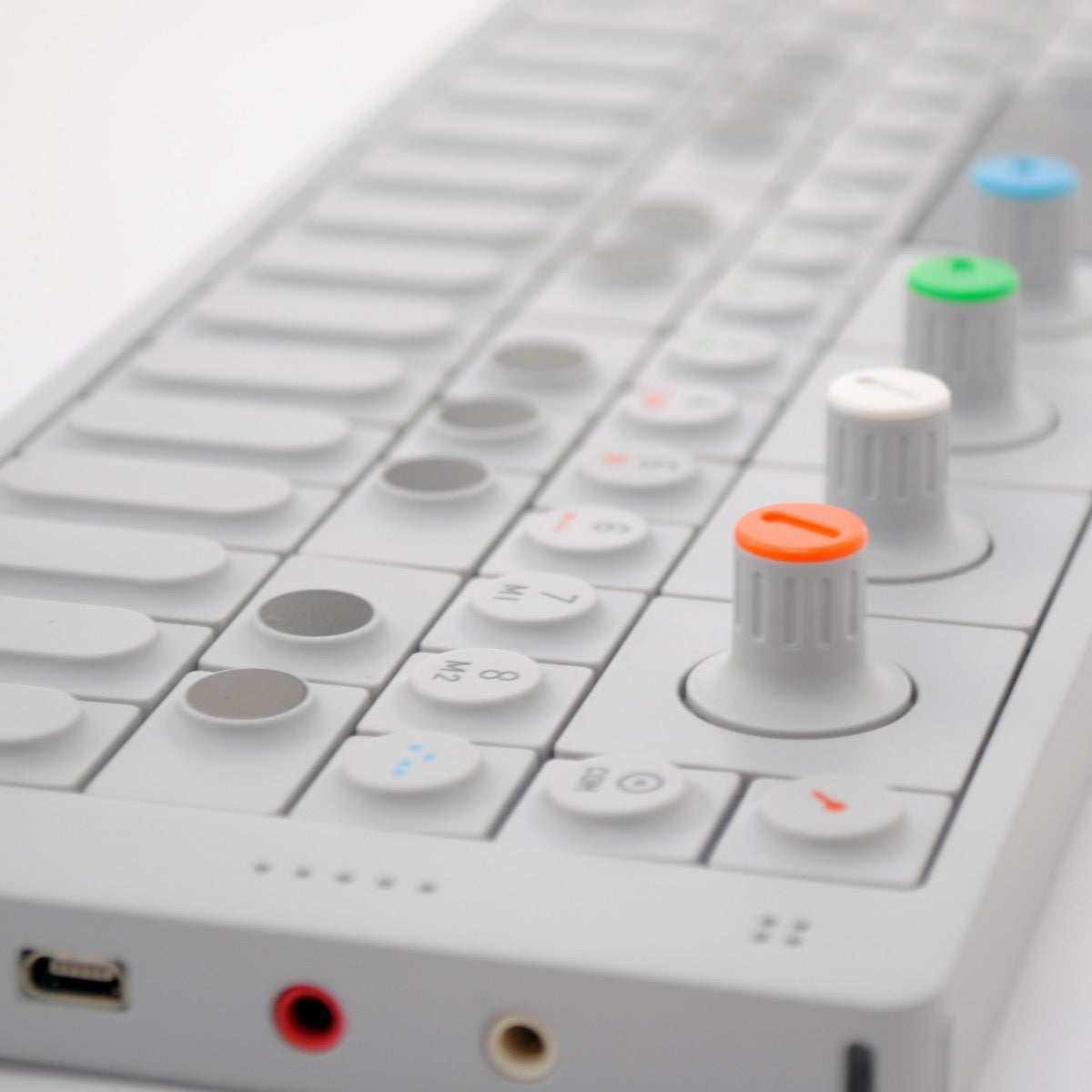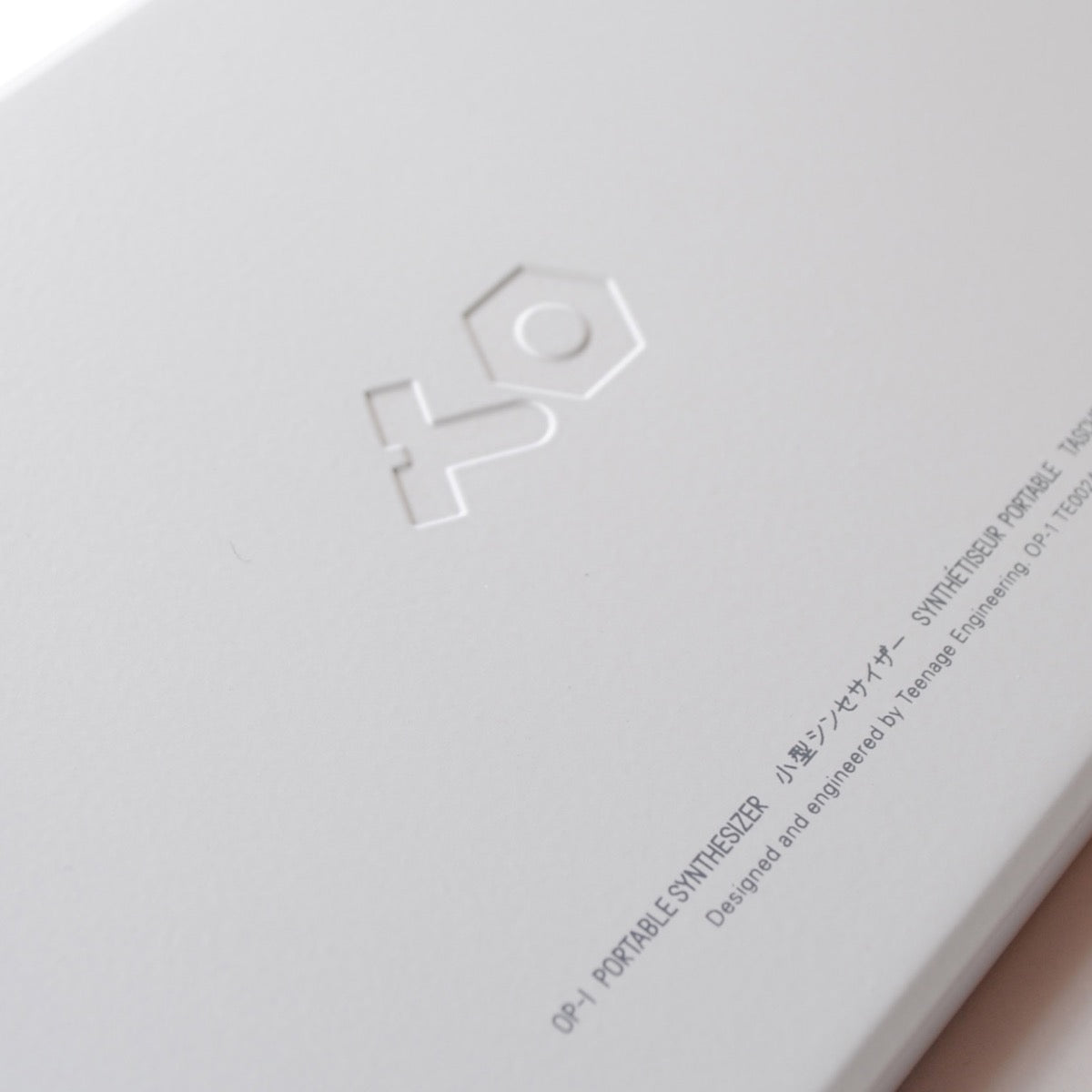 Teenage Engineering OP-1 Portable Synthesizer Workstation
Teenage Engineering OP-1 is the all-in-one portable synthesizer, sampler and controller. With unique features like a built-in FM radio and an assignable G-force sensor for motion controlled effects, there is nothing quite like it. Its modular architecture enables endless sound possibilities without making the workflow complicated or distracting. The compact design and real physical interface make it inspiring to create music, no matter who you are or how experienced you are.
Multiple synthesizer engines with exchangeable architecture
Built-in 24-voice instant live sampler
4-track tape recorder with variable tape speed
6 minutes of recording time (up to 24 minutes at lower tape speed)
4-track mixer with EQ, effect, drive and master out
Multiple exchangeable effects
Multiple exchangeable sequencers
USB-MIDI controller, Mac and PC compatible
2-way USB file transfer, Mac and PC compatible
Color-coded, vector-based user interface
Instant reverse and variable tape speed recording
Full classic tape editing capabilities
Master tempo with beat matching to tape feature
Synthesizer and controller
With ten synthesizer engines, eight high-quality effects and multiple routable LFOs, you'll never hit the wall when it comes to creativity or finding the right sound for the job. Add the unique built-in sequencers on top of that and you'll understand why so many highly-regarded producers and artists hold this little machine so dear.
In controller mode, OP-1 turns in to a full blown MIDI controller, with access to transport controls (play/stop, rec, rewind and forward), a two-octave keyboard with four endless encoders as well as a sound module that can be controlled from virtually any external software.
4-track tape feature
Record anything you create with OP-1's 4-track tape feature. Match the tape speed to the sequencer tempo for some really nice overdubbing. Change tape speed while recording or record backwards in real time. Switch to the 4-channel mixer and add some punch with the built in EQ and compressor.
Finally, create a live mix in album mode on virtual vinyl!
Works with your other stuff
Use OP-1 to synchronize your Teenage Engineering Pocket Operators or connect it to any other gear using MIDI over USB.
When you connect OP-1 to a computer using the included USB cable, OP-1 shows up as a MIDI controller or a storage device. If storage device is selected, just drag and drop audio files between your computer and OP-1. All 4 tape tracks are available as well as the drum and synthesizer samples, everything ready for you to tweak or add to your DAW. No additional software or drivers are required – just plug and play!
Color-coded interface
The unique and award-winning design with its color-coded interface makes OP-1 a synthesizer for everyone. The four colored encoders and the symbols on the keyboard are all designed for easy reading and to make it intuitive and non-technical to control and shape your sounds. Finally, you don't have to be an engineer to use a synthesizer!
Super AMOLED display
The vector-based graphical user interface is displayed on the brilliant super AMOLED display running at 60 fps. All graphics run in real time, so when a modulator is assigned to a synthesizer parameter you'll see how that specific parameter is animated, telling you exactly what's going on.
16 hours battery life
You can travel the Atlantic ocean and back again, constantly making music on your OP-1 before it runs out of power. With over two years of standby time, you can pick it up and create whenever you feel for it. Charging is easy with the provided cable plugged into any computer or phone charger that has a USB connector.
Synthesis
OP-1 comes with 10 unique synthesizer engines, all instantly accessible with the sound selection keys. The synthesis palette ranges from physically-modeled string synthesis to frequency modulation. The synthesis section also includes a selection of exchangeable LFOs and effects.
The DNA synthesis is modeled on a machine's individually unique ID, which makes every OP-1 sound slightly different.
Instant sampler
Sampling is instant with OP-1's two built-in samplers, one for instruments like piano and one dedicated for percussion sounds and drum kits that automatically splits a recorded sound and lays it out on the 24 keys.
OP-1 also comes pre-loaded with great kits and instruments, and if you you want to create your own sample library, just sample anything using the built-in microphone or line in. It's never been easier, quicker or more creative to sample.
Mixer and effects
Add effects and texture to your sounds with the 4 channel mixer, including EQ, 7 stereo effects and a compressor. The mixer offers individual levels and pan controls for all four tape tracks. Finalize your mix in the master out panel. In mixer mode you also have the option to solo and mute tracks with the push of a button or to add punch-in tape tricks for live performance.
Sequencers
One of OP-1's strongest features is its sequencers. Instead of having one sequencer that handles everything, there are six unique sequencers, each doing only one task.
There's the tombola sequencer for random triggering; enter notes in the tombola and every time a note hits the wall it is played. The harder a note hits the wall, the louder it plays.
Then there's the sketch sequencer that lets you draw notes freely with OP-1's knobs.
Built-in mic and FM radio
OP-1 has three sound inputs: the built-in microphone, a 1/8" line in and a built-in FM radio. Besides sound, all three of these inputs can be used as input values in the element modulator, letting you modulate any synth or effect parameter from the sound input. The FM radio is also a great source of inspiration when you're traveling abroad and want to sample local radio stations or music. Finally, there's a useful out-to-in function letting you do a mix-down when in tape mode.
SKU
TE-OP1
MPN
OP-1
Vendor
Teenage Engineering
Analog Digital
Digital
Built In Speakers
Yes
Included From Manufacturer
USB cable
Reusable paperform box with rubber bands
Number of Keys
24
Midi
USB
Mono Poly
Polyphonic
Mpn
002.AS.001
Product Unique Features
Entertaining visual feedback
4-track tape simulator
Master tempo with beat matching to tape feature
Assignable motion sensor control
Sample-able FM radio reciever
Onboard Controllers
(4) assignable knobs
Assignable motion sensor
Effects
Delay
Phone
Punch
Grid
Spring
Tape
Audio Inputs
1/8" audio input
FM radio receiver
Audio Outputs
1/8" stereo audio output
Internal Storage Capacity
(6) minutes of sampled audio
Key Action
Button keys
Oscillators per Voice
Varies by Sound Engine
Product Weight
1.3 lb
Programs/Presets
(7) sound engines
Sampling
Built-in 24-voice instant live sampler
Sequencer
Endless sequencer
Pattern sequencer
Tombola sequencer
Finger sequencer
Speakers
(1) mini 1-watt speaker
USB Port (to Host)
MIDI;System Updates;File Transfer
Voices of Polyphony
(6) notes per engine
Width
11.11"
Depth
4"
Height
0.53"
Teenage Engineering Limited Warranty
Teenage Engineering products come with a 1 (one) year limited warranty for the original owner, starting from the date of the purchase. Being able to prove the date of the original purchase with an invoice or a receipt is mandatory if you require warranty service. Rechargeable batteries come with a 6 (six) month warranty from the date of original purchase. If the machine should need a repair during the warranty period no charges will be applied for parts or labor.
This warranty does not cover (a) damage from physical abuse such as dropping the unit or impact from hard objects; (b) physically damaged connectors; (c) broken keys or physical damage to the keyboard mechanism; (d) damage, deterioration or malfunction resulting from accident, negligence, misuse, abuse, improper installation or operation or failure to follow instructions according to the owner's manual for this product; (e) any shipment of the product (claims must be presented to the carrier); (f) repair or attempted repair by anyone other than or approved by Teenage Engineering; (g) any unit which has been altered or on which the serial number has been defaced, modified or removed; (h) normal wear and any periodic maintenance; (i) damage due to inappropriate storage; (j) deterioration due to perspiration, corrosive atmosphere or other external causes such as extremes in temperature or humidity; (k) damages attributable to power line surge or related electrical abnormalities (including phantom power, wrong voltage, etc); (l) damage due to connecting other than certified USB charger/equipment to the USB port; (m) damage due to liquid contamination and / or battery leakage; (n) RFI/EMI (interference/noise) caused by improper grounding or the improper use of either certified or uncertified equipment, if applicable; (o) damage resulting from any use other than that it was intended for; (p) product purchased as ex-demo, refurbished stock or second hand.
Ground shipping is FREE for all orders $99 and up.